Larry's
Constellation Tour
---
created: 01-30-2010. revised: 10-21-2023.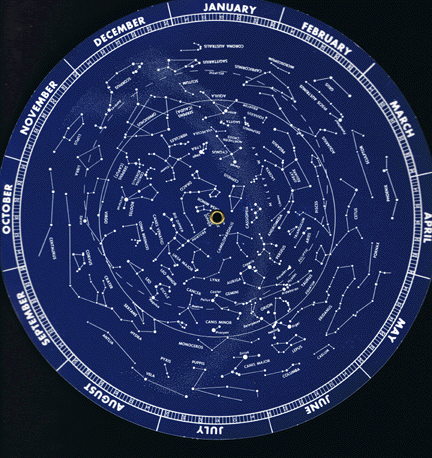 Hello!
I'd like to introduce you to some of my favorite Constellations of the Nightsky.
On these pages, you will find video capture images and sketches of the Constellations and selected Deep-Sky Objects made with various cameras and telescopes that I have owned. So, sit back, scroll down, and enjoy the 'tour'!


---
Constellation Statistics:
Total Constellations covered
63
Total Deep-Sky objects observed
5921
Double Stars:
23
OB Associations:
21
Open Clusters:
858
Globular Clusters:
103
Emission Nebulae:
206
Planetary Nebulae:
210
Reflection Nebulae:
53
Dark Nebulae:
85
Galaxies:
4255
Other:
117
Total Herschel Objects:
2482
---
Celestial charts by Samuel Leigh. From Urania's Mirror, or "a View of the Heavens".
A boxed set of 32 engraved constellation card celestial charts showing the constellations as known in the early nineteenth century, published ~1823. The cards feature the constellations visible in the Northern Hemisphere, including several now defunct, with the illustrations done in classical mythology style. The stars on the cards are perforated according to their relative magnitude, and when the cards are held up to the light, the natural appearance of the constellations is visible.

The 'animated' constellation graphic is from an Edmund Scientific StarWheel.

The Celestial showcase Objects within each Constellation selected using the two volume set of The "Night Sky Observerís Guide" by George Kepple and Glen Sanner.

---
Hope you enjoyed the visit. Come again soon!
Larry McHenry, Pittsburgh, PA. USA