C O M A B E R E N I C E S
Hello!

Coma Berenices - 'Berenices Hair', is the wife of Eueregetes or Ptolemy III, King of Egypt. She was noted for having the most beautiful hair in the world. When her husband Ptolemy went to war against the feared Assyrians, Berenice vowed that she would cut off her hair and give it to the goddess Aphrodite, should the king return safely. Upon the Kings victorious return, Berecice had her long beautiful hair cut off and placed on the temple altar.
After the hair was discovered missing from the temple, the royal astronomer proclaimed that the goddess Aphrodite had accepted the gift of Berenice's hair, and the goddess had placed it up into the heavens, where it could be seen shining by the constellation Leo.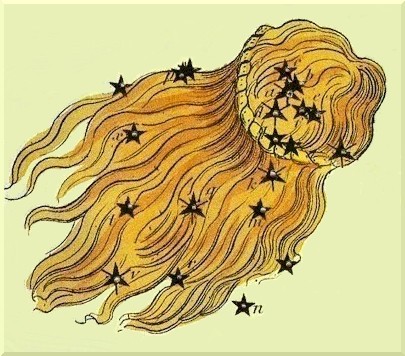 05/14/2010 - 2 seconds, StellaCam EX and Cannon 5.5 CCTV lens, B&W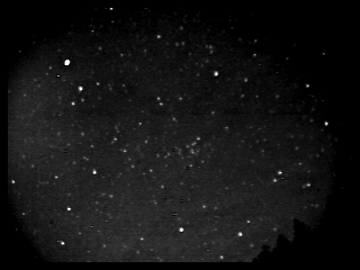 ---
Deep-Sky objects located in this Constellation:

M53 - 04/10/2002 - 8" SCT f6.3, StellaCam-Ex 2.5 seconds - 05/18/1987 - 8" Dob f4.5, 6.5mm 141x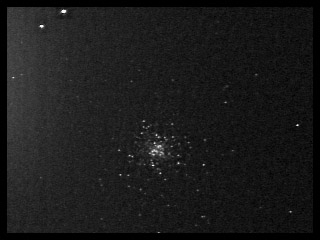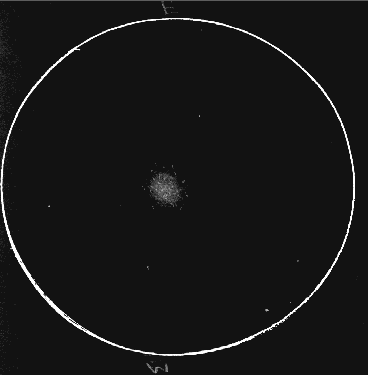 M53 (globular cluster) - 04/19/2012 - 8" SCT f6.3, StellaCam-3 @ 15 seconds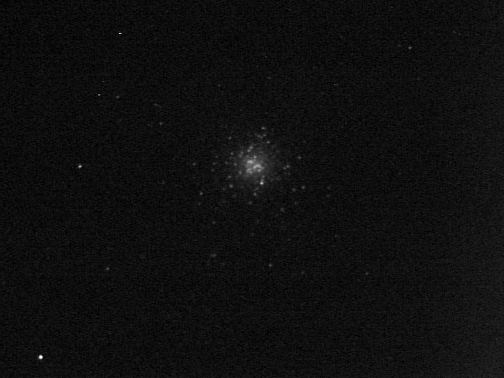 M64 - 06/25/2003 - 8" SCT f6.3, StellaCam-Ex 2.5 seconds - 04/19/1987 - 13" Dob f4.5, 12.5mm 91x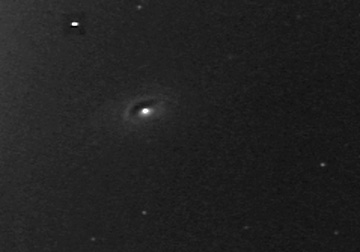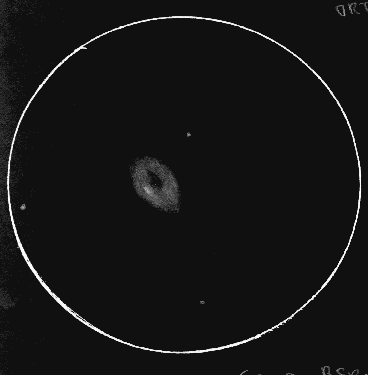 M64 (galaxy) "the Blackeye Galaxy" - 04/19/2012 - 8" SCT f6.3, StellaCam-3 @ 30 seconds




M64 (galaxy) - 03/17/2018 - 8" SCT f6.3, StellaCam-3 @ 60 seconds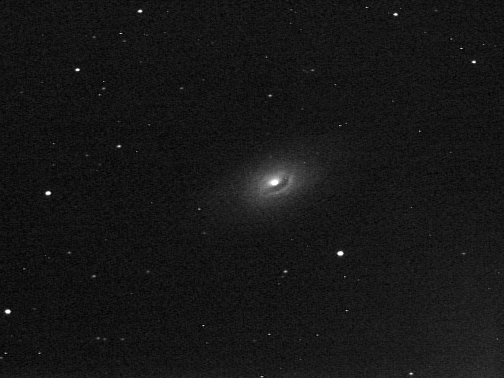 M85 - 04/16/2009 - 8" SCT f10, StellaCam-II 8 seconds - 03/28/1992 - 8" Dob f4.5, 6.5mm 141x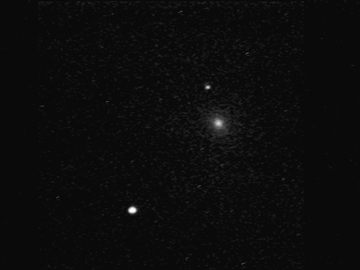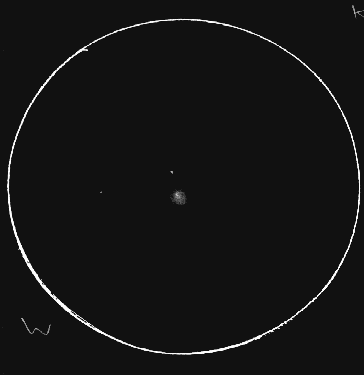 M88 - 04/16/2009 - 8" SCT f10, StellaCam-II 8 seconds - 03/28/1992 - 8" Dob f4.5, 6.5mm 141x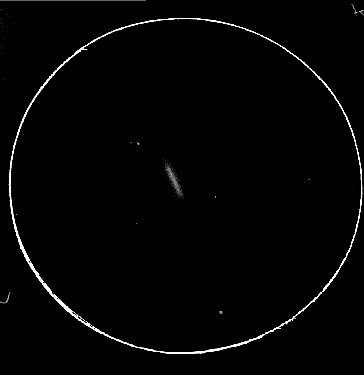 M88 (galaxy) - 03/17/2018 - 8" SCT f6.3, StellaCam-3 @ 60 seconds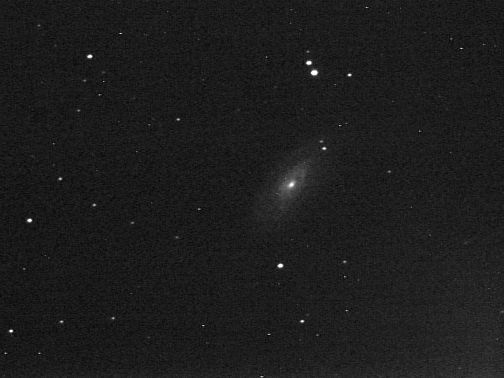 M91 - 04/16/2009 - 8" SCT f10, StellaCam-II 8 seconds - 03/28/1992 - 8" Dob f4.5, 6.5mm 141x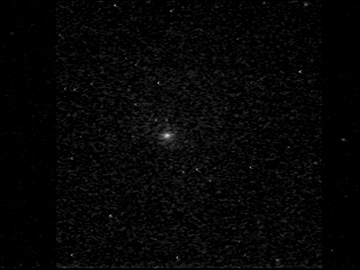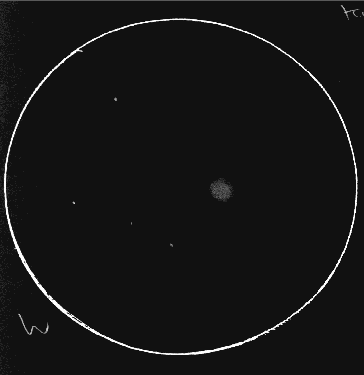 M91 (galaxy) - 05/08/2016 - 8" SCT f6.3, StellaCam-3 @ 35 seconds





M91 (galaxy) - 03/17/2018 - 8" SCT f6.3, StellaCam-3 @ 60 seconds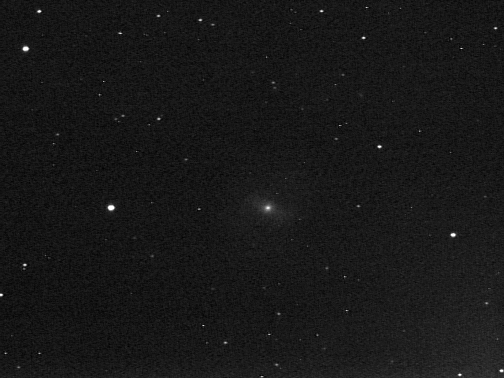 M98 - 04/16/2009 - 8" SCT f10, StellaCam-II 8 seconds - 03/28/1992 - 8" Dob f4.5, 16mm 57x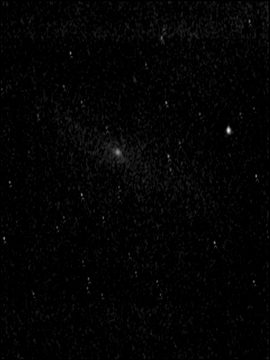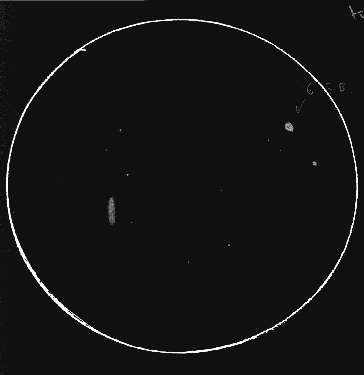 M98 (galaxy) - 03/17/2018 - 8" SCT f6.3, StellaCam-3 @ 60 seconds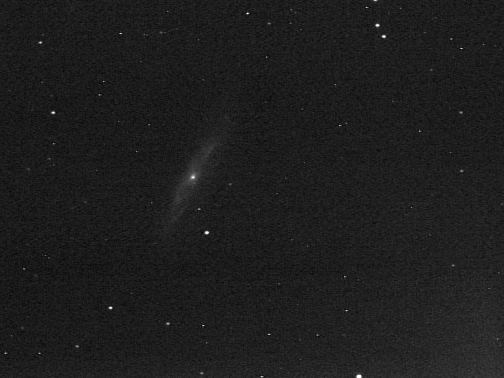 M99 - 04/16/2009 - 8" SCT f10, StellaCam-II 8 seconds - 03/01/1992 - 8" Dob f4.5, 6.5mm 141x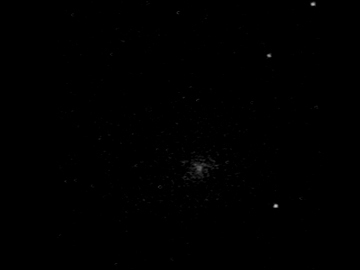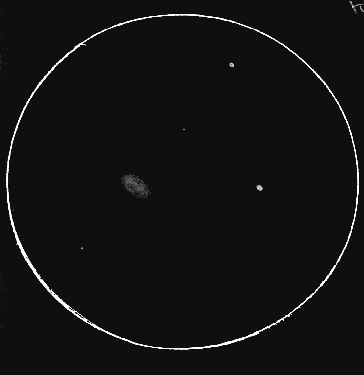 M99 (galaxy) - 03/17/2018 - 8" SCT f6.3, StellaCam-3 @ 60 seconds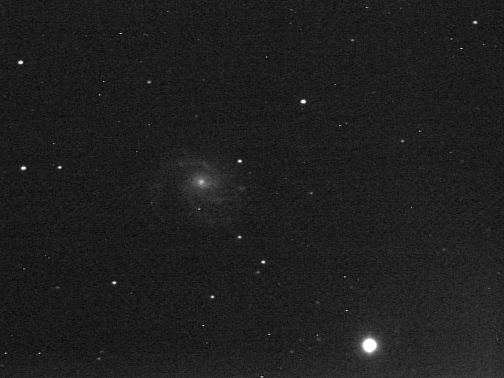 M100 - 04/16/2009 - 8" SCT f10, StellaCam-II 8 seconds - 03/28/1992 - 8" Dob f4.5, 6.5mm 141x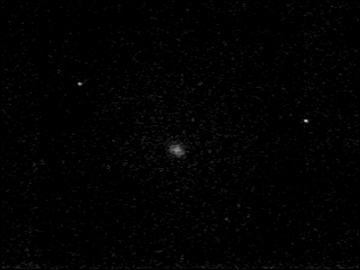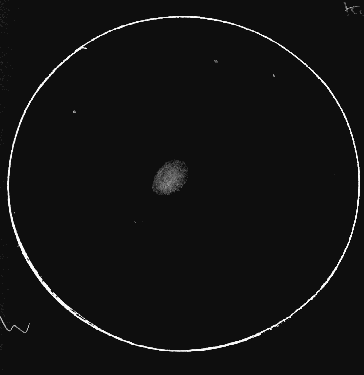 M100 & NGC4322, 4328 (galaxy) - 05/08/2016 - 8" SCT f6.3, StellaCam-3 @ 35 seconds






NGC4000, 4005, 4011, 4015, 4021 & 4023 (galaxy) - 03/17/2018 - 8" SCT f6.3, StellaCam-3 @ 60 seconds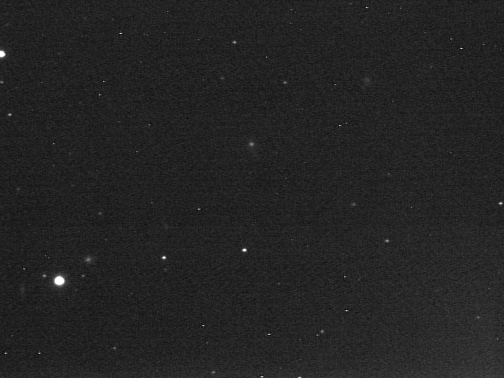 NGC4014 (galaxy) - 03/17/2018 - 8" SCT f6.3, StellaCam-3 @ 60 seconds






NGC4016 & 4017 (galaxy) - 03/17/2018 - 8" SCT f6.3, StellaCam-3 @ 60 seconds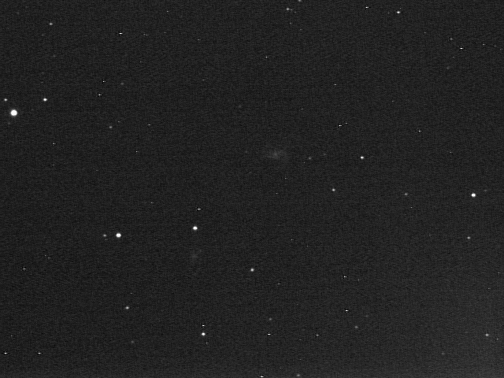 NGC4028 (non-exist) - 03/17/2018 - 8" SCT f6.3, StellaCam-3 @ 60 seconds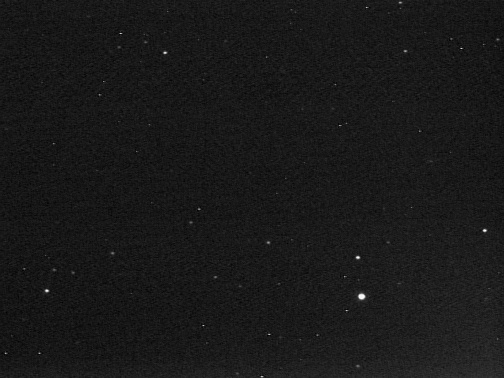 NGC4032 (galaxy) - 04/11/2015 - 8" SCT f5, StellaCam-3 @ 35 seconds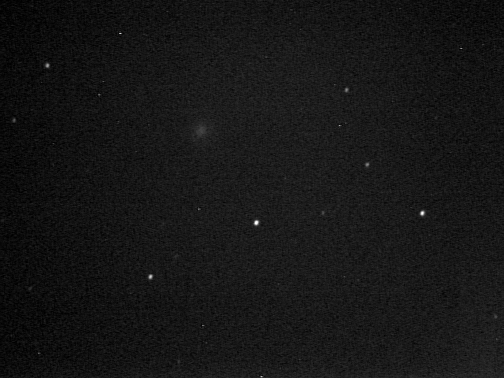 NGC4037 (galaxy) - 03/17/2018 - 8" SCT f6.3, StellaCam-3 @ 60 seconds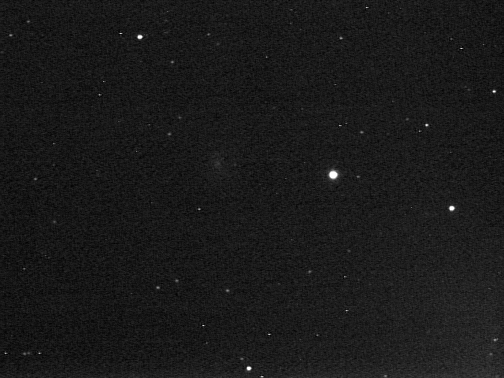 NGC4049 (galaxy) - 03/17/2018 - 8" SCT f6.3, StellaCam-3 @ 60 seconds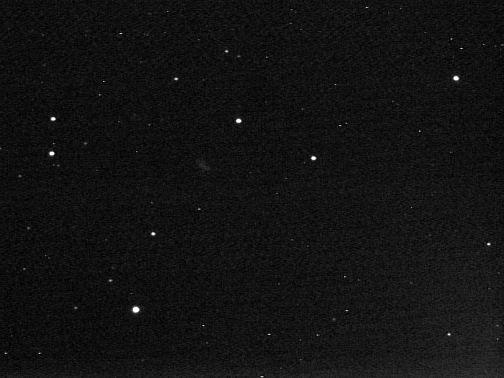 NGC4056. 4060, 4061, 4065, 4066, 4069, 4072, 4074, 4076, PGC38163 & 1618870
(galaxy) - 03/17/2018 - 8" SCT f6.3, StellaCam-3 @ 60 seconds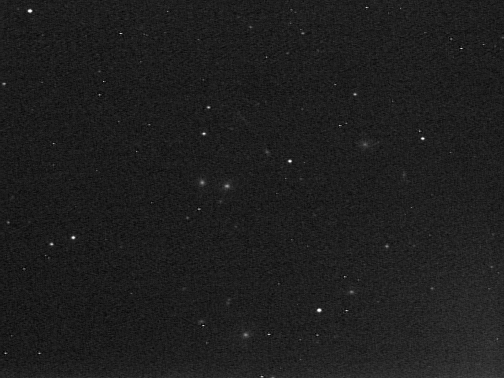 NGC4064 (galaxy) - 07/07/2010 - 8" SCT f6.3, Samsung 8 seconds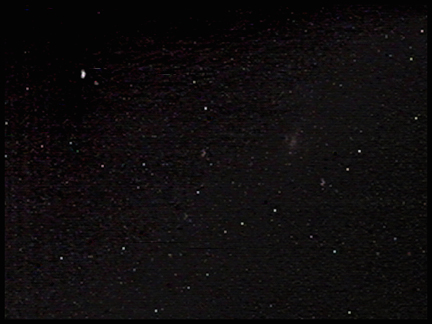 NGC4070, 4060, 4066 & 4074 (galaxy) - 03/17/2018 - 8" SCT f6.3, StellaCam-3 @ 60 seconds






NGC4080 (galaxy) - 03/17/2018 - 8" SCT f6.3, StellaCam-3 @ 60 seconds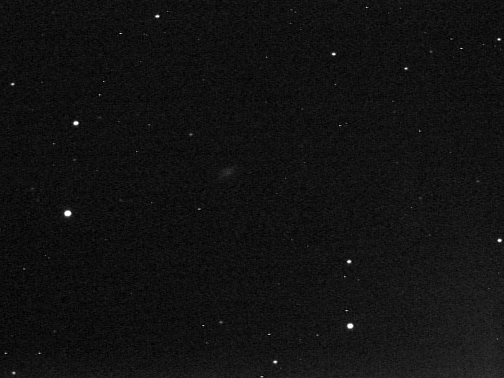 NGC4089, 4091, 4092, 4093, 4095 & 4098 (galaxy) - 03/17/2018 - 8" SCT f6.3, StellaCam-3 @ 60 seconds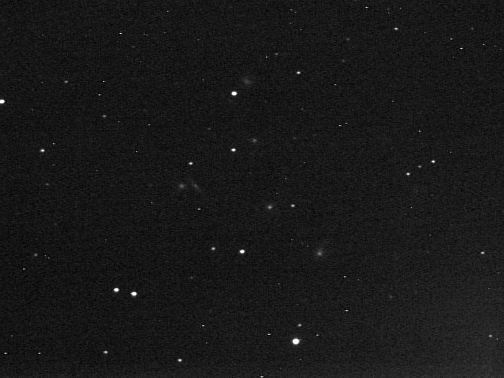 NGC4101 (galaxy) - 03/17/2018 - 8" SCT f6.3, StellaCam-3 @ 60 seconds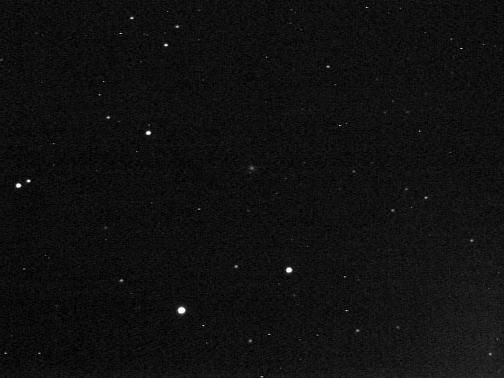 NGC4104, PGC38349 & 38350 (galaxy) - 03/17/2018 - 8" SCT f6.3, StellaCam-3 @ 60 seconds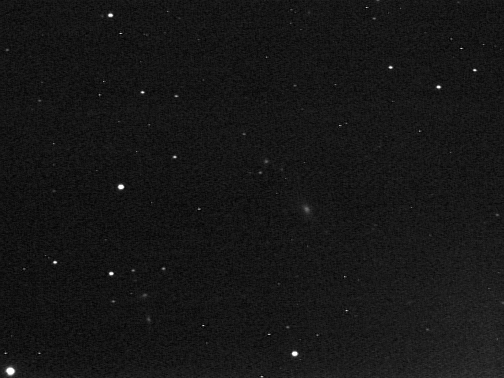 NGC4126 (galaxy) - 03/17/2018 - 8" SCT f6.3, StellaCam-3 @ 60 seconds






NGC4131, 4132, 4134 & PGC38602 (galaxy) - 03/17/2018 - 8" SCT f6.3, StellaCam-3 @ 60 seconds





NGC4136 (galaxy) - 04/11/2015 - 8" SCT f5, StellaCam-3 @ 35 seconds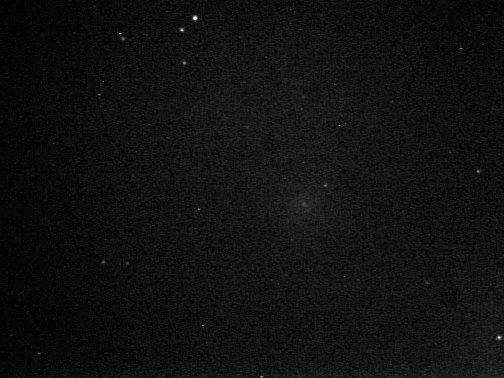 NGC4146 (galaxy) - 03/17/2018 - 8" SCT f6.3, StellaCam-3 @ 60 seconds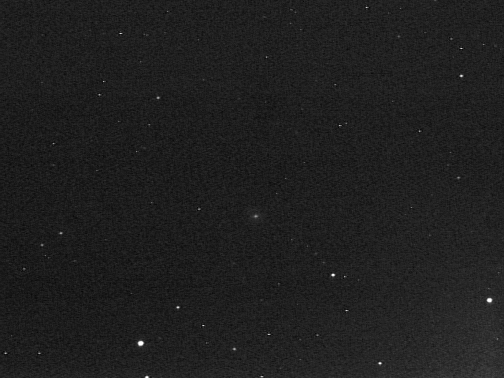 NGC 4147 - 04/24/1993 - 8" Dob f4.5, 24mm & 2.8xB 106x - 07/07/2010 - 8" SCT f6.3, Samsung 8 seconds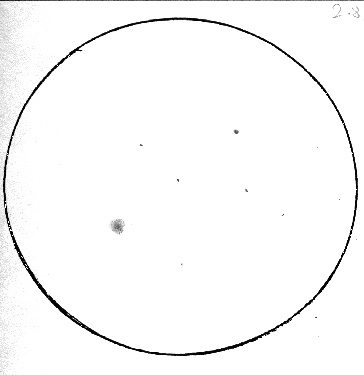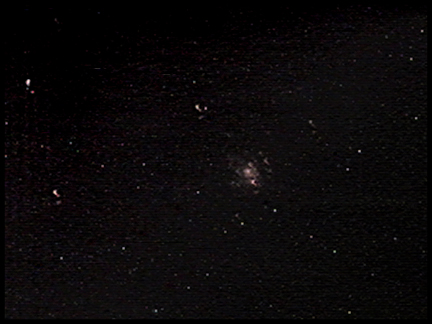 NGC4147 (globular cluster) - 04/11/2015 - 8" SCT f5, StellaCam-3 @ 15 seconds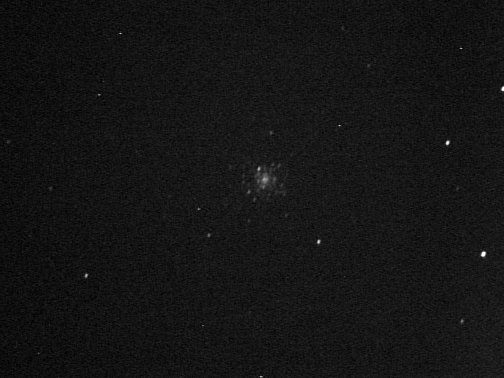 NGC4150 (galaxy) - 03/8/2013 - 8" SCT f6.3, StellaCam-3 @ 25 seconds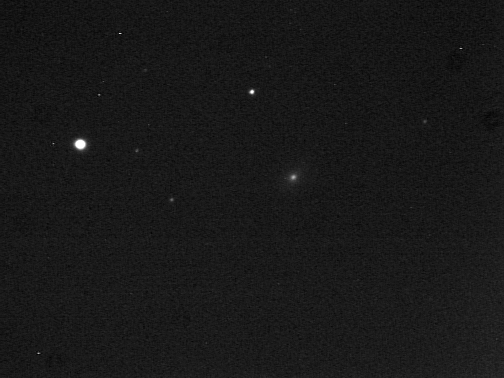 NGC4152 (galaxy) - 04/11/2015 - 8" SCT f5, StellaCam-3 @ 35 seconds





NGC4153 (non-exist) - 03/17/2018 - 8" SCT f6.3, StellaCam-3 @ 60 seconds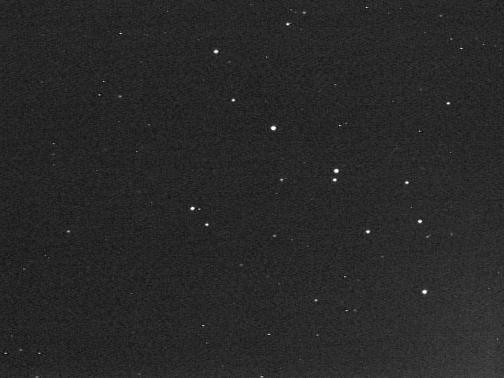 NGC4158 (galaxy) - 04/11/2015 - 8" SCT f5, StellaCam-3 @ 35 seconds




NGC4162 (galaxy) - 04/11/2015 - 8" SCT f5, StellaCam-3 @ 35 seconds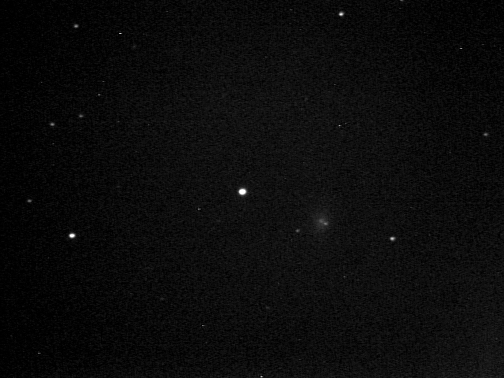 NGC4169, 4173, 4174 & 4175 (galaxy) - 05/08/2016 - 8" SCT f6.3, StellaCam-3 @ 35 seconds






NGC4169, 4170, 4173, 4174 & 4175 (galaxy) - 03/17/2018 - 8" SCT f6.3, StellaCam-3 @ 60 seconds





NGC4185 (galaxy) - 05/08/2016 - 8" SCT f6.3, StellaCam-3 @ 35 seconds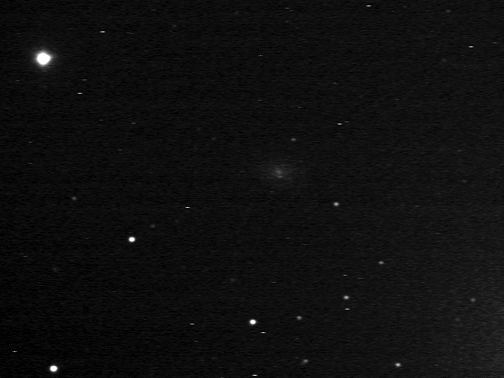 NGC4189 (galaxy) - 04/11/2015 - 8" SCT f5, StellaCam-3 @ 35 seconds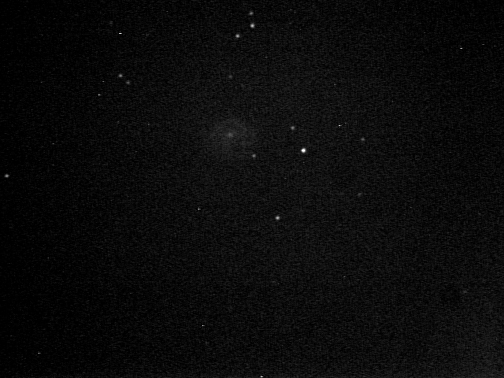 NGC4196 (galaxy) - 03/17/2018 - 8" SCT f6.3, StellaCam-3 @ 60 seconds





NGC4203 (galaxy) - 04/18/2012 - 8" SCT f6.3, StellaCam-3 @ 25 seconds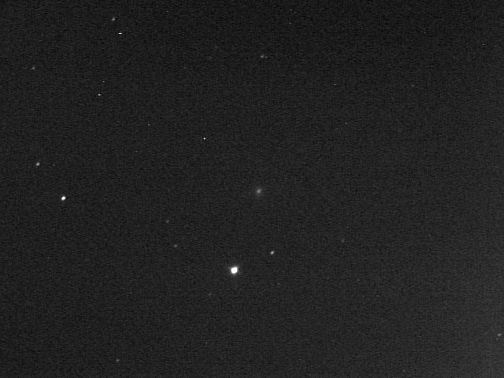 NGC4204 (galaxy) - 03/27/2019 - 8" SCT f6.3, StellaCam-3 @ 45 seconds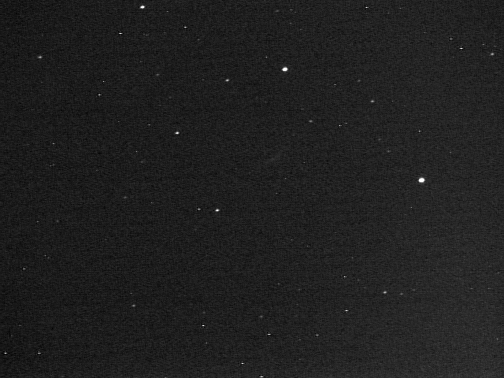 NGC4209 (non-existent galaxy) - 03/27/2019 - 8" SCT f6.3, StellaCam-3 @ 45 seconds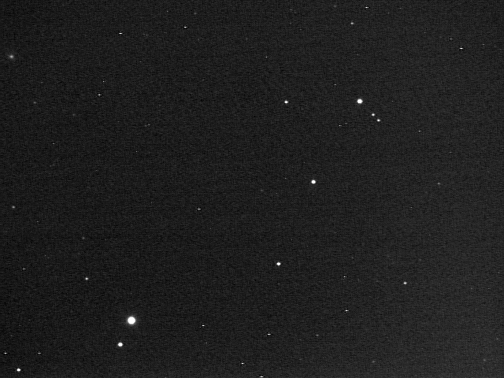 NGC4212 (galaxy) - 06/01/2011 - 6" RC f9, StellaCam-3 15 seconds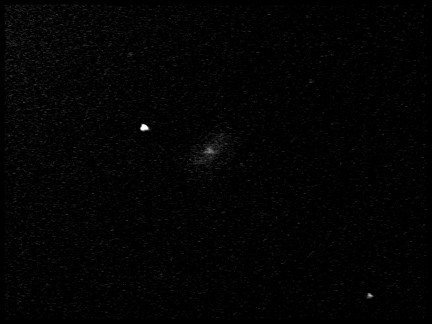 NGC4213 (galaxy) - 03/27/2019 - 8" SCT f6.3, StellaCam-3 @ 45 seconds






NGC4222 (galaxy) - 03/27/2019 - 8" SCT f6.3, StellaCam-3 @ 45 seconds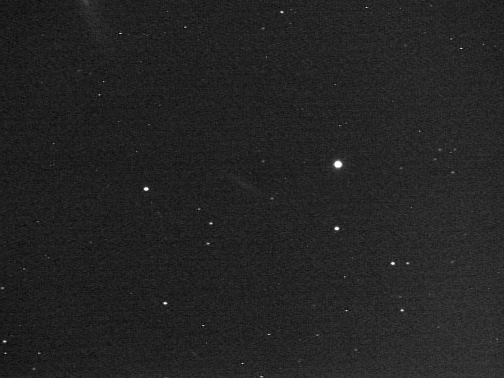 NGC4237 (galaxy) - 04/11/2015 - 8" SCT f5, StellaCam-3 @ 35 seconds




NGC4245 (galaxy) - 04/18/2012 - 8" SCT f6.3, StellaCam-3 @ 25 seconds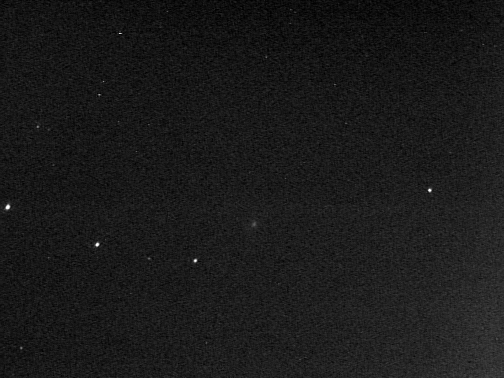 NGC 4251 (galaxy) - 04/18/2012 - 8" SCT f6.3, StellaCam-3 @ 25 seconds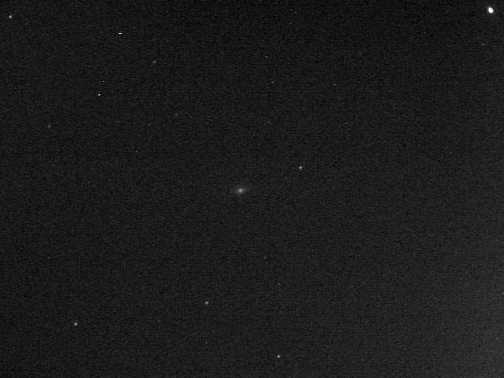 NGC4253 (galaxy) - 03/27/2019 - 8" SCT f6.3, StellaCam-3 @ 45 seconds





NGC4262 (galaxy) - 04/11/2015 - 8" SCT f5, StellaCam-3 @ 35 seconds





NGC4272 (galaxy) - 03/27/2019 - 8" SCT f6.3, StellaCam-3 @ 45 seconds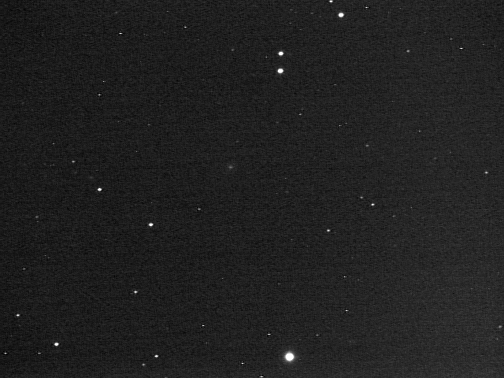 NGC4274 (galaxy) - 07/07/2010 - 8" SCT f6.3, Samsung 8 seconds




NGC4275 (galaxy) - 03/27/2019 - 8" SCT f6.3, StellaCam-3 @ 45 seconds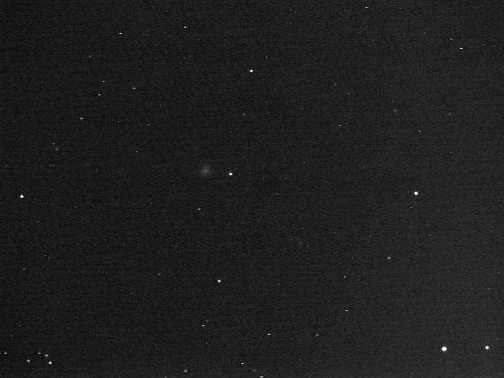 NGC4278 & 4283 (galaxy) - 04/18/2012 - 8" SCT f6.3, StellaCam-3 @ 25 seconds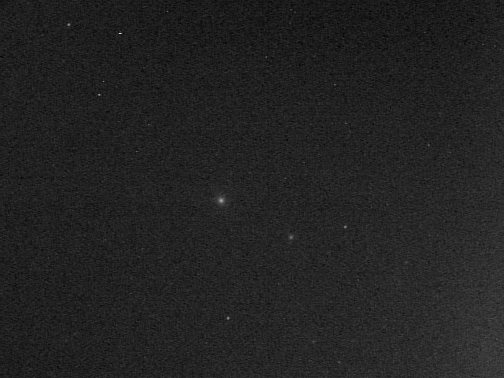 NGC4286 & 4278 & 4283 (galaxy) - 03/27/2019 - 8" SCT f6.3, StellaCam-3 @ 60 seconds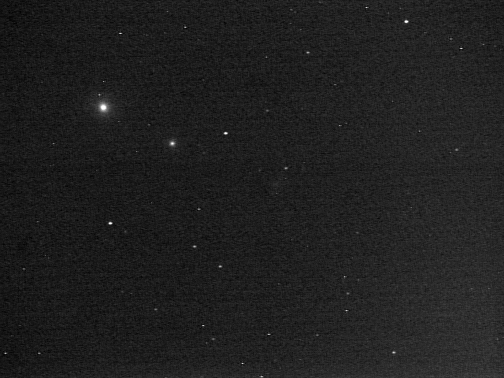 NGC4293 (galaxy) - 06/01/2011 - 6" RC f9, StellaCam-3 20 seconds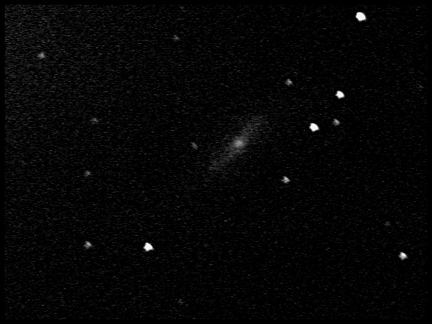 NGC4298 & 4302 (galaxy) - 06/01/2011 - 6" RC f9, StellaCam-3 20 seconds




NGC4310 (galaxy) - 05/08/2016 - 8" SCT f6.3, StellaCam-3 @ 35 seconds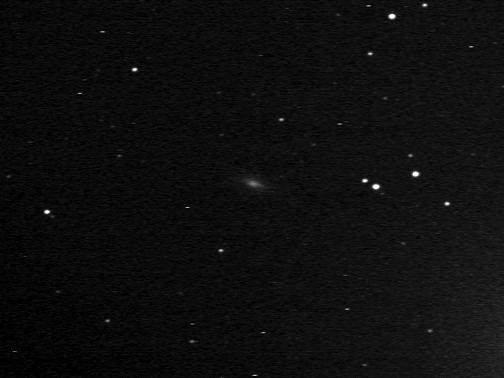 NGC4312 (galaxy) - 04/19/2012 - 8" SCT f6.3, StellaCam-3 @ 25 seconds






NGC 4314 (galaxy) - 06/01/2011 - 6" RC f9, StellaCam-3 15 seconds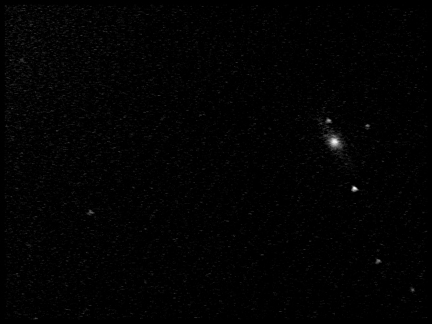 NGC4317 (star) - 03/27/2019 - 8" SCT f6.3, StellaCam-3 @ 45 seconds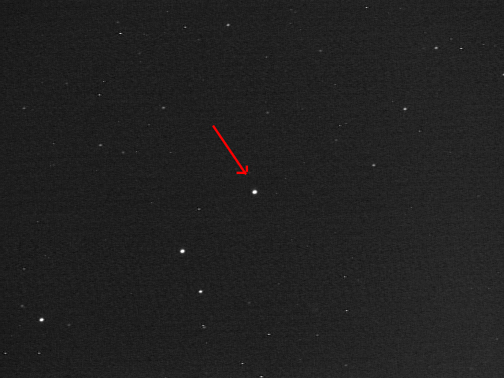 NGC4328 & M100 (galaxy) - 03/27/2019 - 8" SCT f6.3, StellaCam-3 @ 60 seconds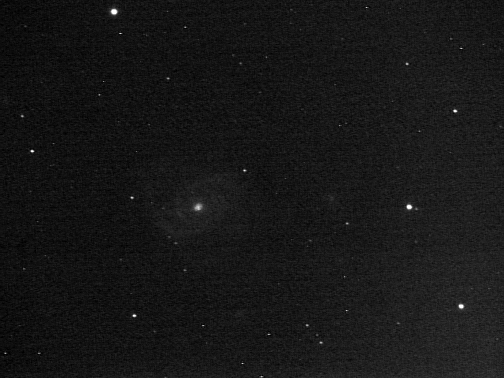 NGC4336 (galaxy) - 05/08/2016 - 8" SCT f6.3, StellaCam-3 @ 35 seconds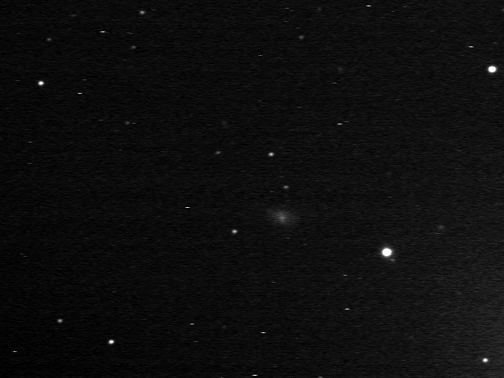 NGC4340 & 4350 (galaxy) - 04/18/2012 - 8" SCT f6.3, StellaCam-3 @ 25 seconds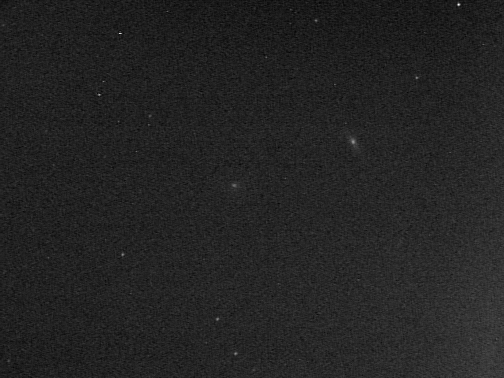 NGC4344 (galaxy) - 03/27/2019 - 8" SCT f6.3, StellaCam-3 @ 45 seconds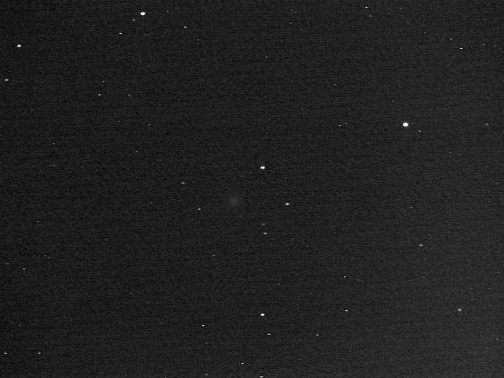 NGC4359 (galaxy) - 05/08/2016 - 8" SCT f6.3, StellaCam-3 @ 35 seconds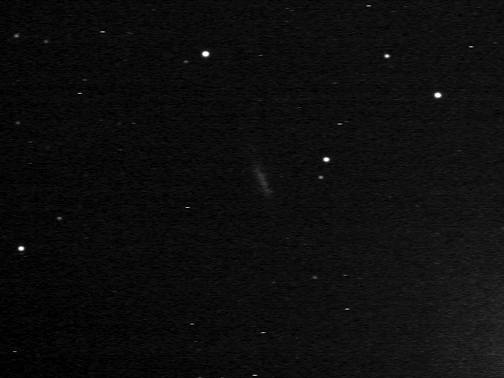 NGC4375 (galaxy) - 03/27/2019 - 8" SCT f6.3, StellaCam-3 @ 45 seconds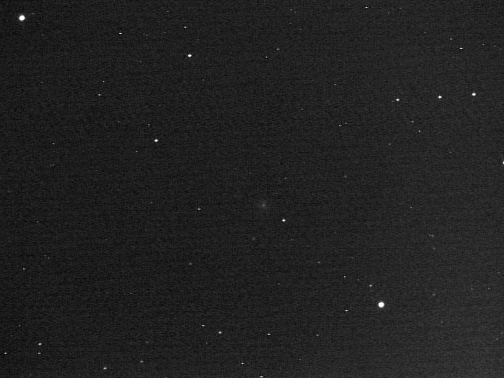 NGC4377 (galaxy) - 04/11/2015 - 8" SCT f5, StellaCam-3 @ 35 seconds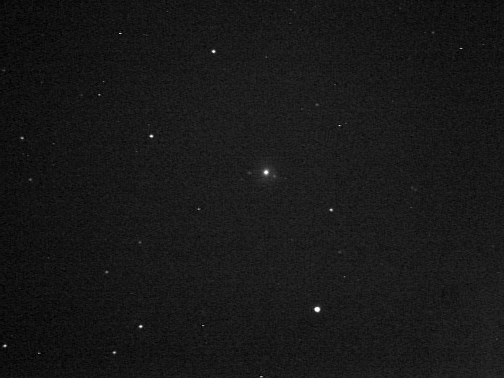 NGC4379 (galaxy) - 04/11/2015 - 8" SCT f5, StellaCam-3 @ 35 seconds




NGC4383 (galaxy) - 04/11/2015 - 8" SCT f5, StellaCam-3 @ 35 seconds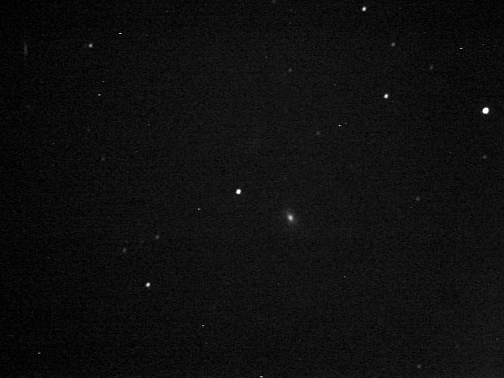 NGC4393 (galaxy) - 03/27/2019 - 8" SCT f6.3, StellaCam-3 @ 45 seconds






NGC4394 & M85 (galaxy) - 03/8/2013 - 8" SCT f6.3, StellaCam-3 @ 25 seconds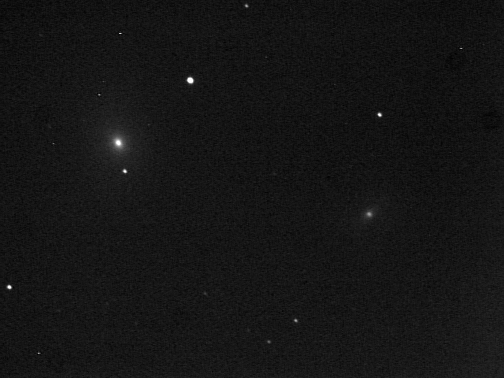 NGC4405 (galaxy) - 03/27/2019 - 8" SCT f6.3, StellaCam-3 @ 45 seconds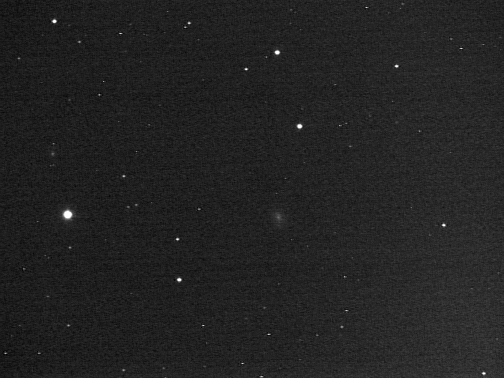 NGC4414 (galaxy) - 06/01/2011 - 6" RC f9, StellaCam-3 15 seconds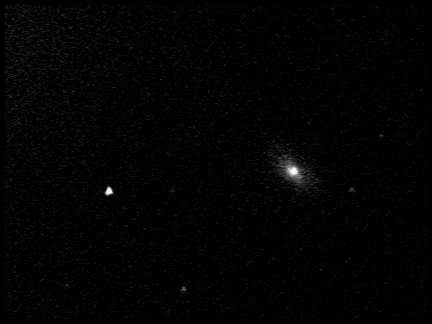 NGC4419 (galaxy) - 03/8/2013 - 8" SCT f6.3, StellaCam-3 @ 25 seconds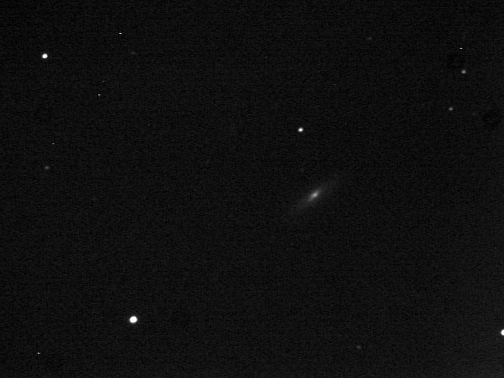 NGC4421 (galaxy) - 04/11/2015 - 8" SCT f5, StellaCam-3 @ 35 seconds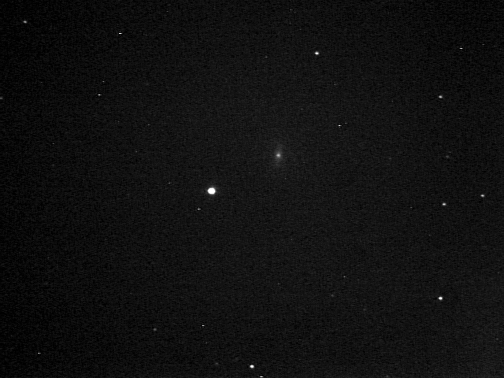 NGC4448 (galaxy) - 04/18/2012 - 8" SCT f6.3, StellaCam-3 @ 25 seconds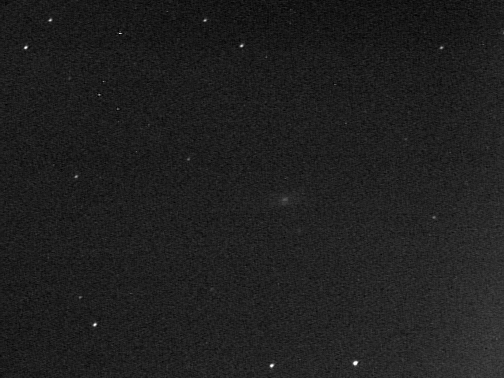 NGC4450 (galaxy) - 04/18/2012 - 8" SCT f6.3, StellaCam-3 @ 25 seconds





NGC4455 (galaxy) - 04/11/2015 - 8" SCT f5, StellaCam-3 @ 35 seconds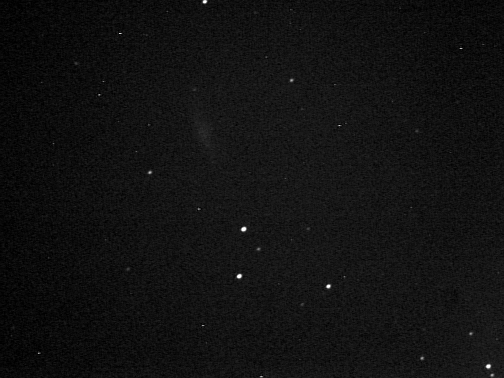 NGC4459, 4468, & 4474 (galaxy) - 04/18/2012 - 8" SCT f6.3, StellaCam-3 @ 25 seconds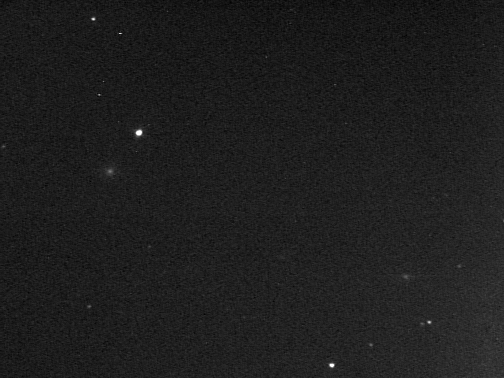 NGC4473 (galaxy) - 03/8/2013 - 8" SCT f6.3, StellaCam-3 @ 25 seconds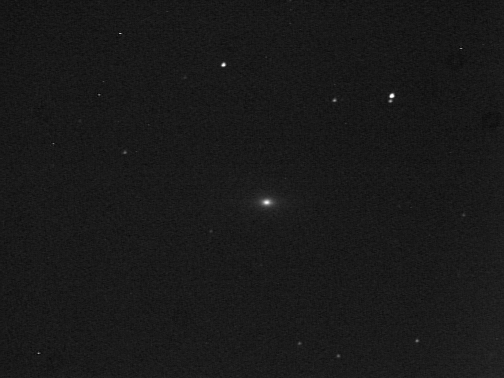 NGC4475 (galaxy) - 03/27/2019 - 8" SCT f6.3, StellaCam-3 @ 45 seconds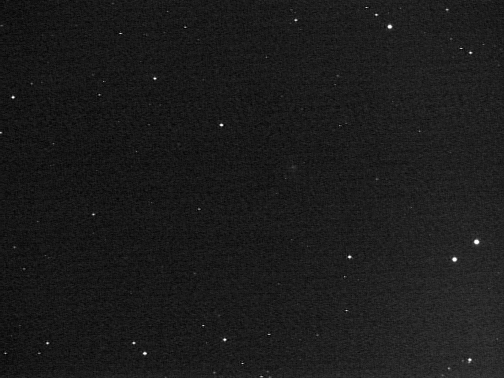 NGC4477 (galaxy) - 03/8/2013 - 8" SCT f6.3, StellaCam-3 @ 25 seconds






NGC4479 & 4473 & 4477 (galaxy) - 03/27/2019 - 8" SCT f6.3, StellaCam-3 @ 45 seconds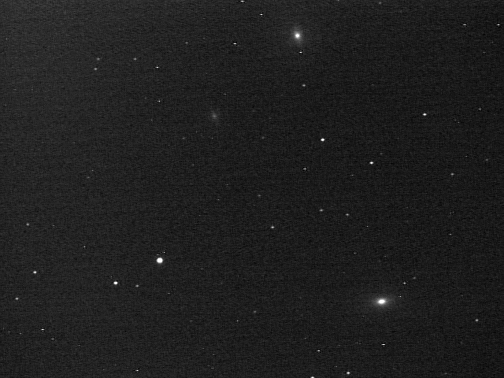 NGC4489 (galaxy) - 04/11/2015 - 8" SCT f5, StellaCam-3 @ 35 seconds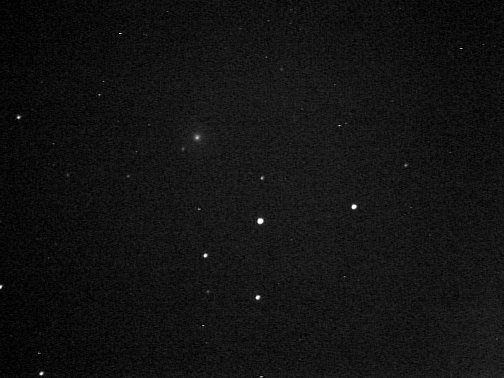 NGC4494 (galaxy) - 06/01/2011 - 6" RC f9, StellaCam-3 15 seconds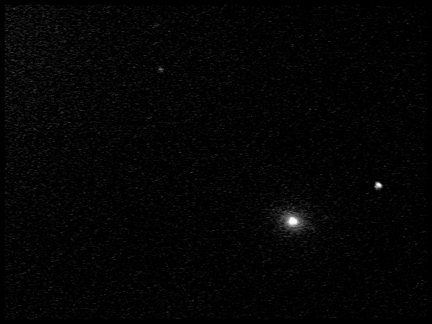 NGC4495 (galaxy) - 03/27/2019 - 8" SCT f6.3, StellaCam-3 @ 45 seconds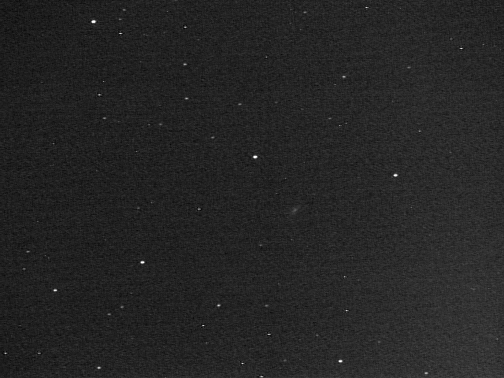 NGC4498 (galaxy) - 04/11/2015 - 8" SCT f5, StellaCam-3 @ 35 seconds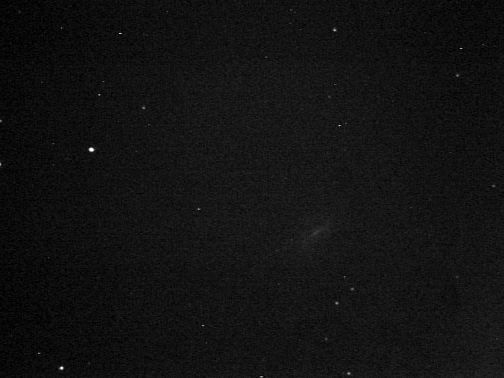 NGC4502 (galaxy) - 03/27/2019 - 8" SCT f6.3, StellaCam-3 @ 45 seconds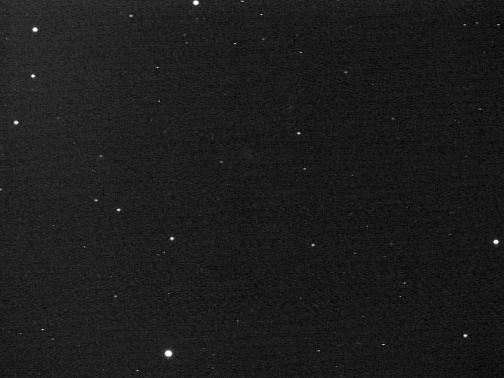 NGC4506 (galaxy) - 03/27/2019 - 8" SCT f6.3, StellaCam-3 @ 45 seconds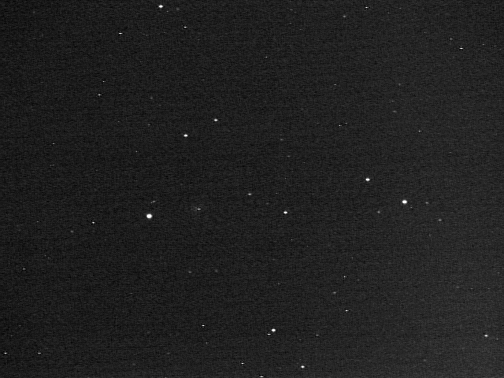 NGC4514 (galaxy) - 03/27/2019 - 8" SCT f6.3, StellaCam-3 @ 45 seconds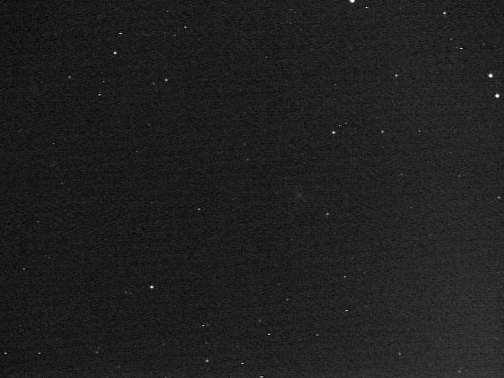 NGC4515 (galaxy) - 03/27/2019 - 8" SCT f6.3, StellaCam-3 @ 45 seconds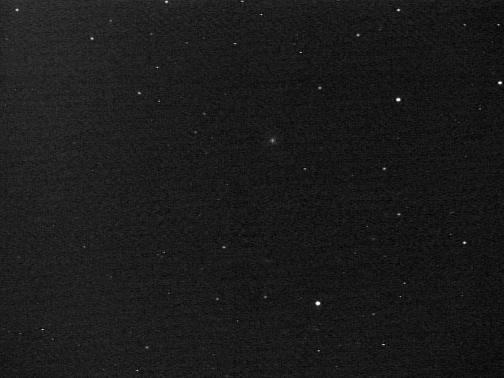 NGC4516 (galaxy) - 03/27/2019 - 8" SCT f6.3, StellaCam-3 @ 45 seconds






NGC4525 (galaxy) - 03/27/2019 - 8" SCT f6.3, StellaCam-3 @ 45 seconds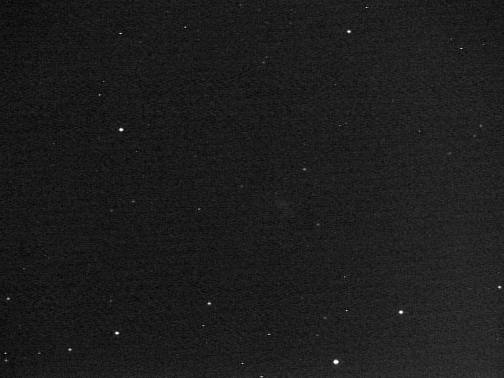 NGC4529 = UGC7697 (galaxy) - 04/01/2019 - 8" SCT f6.3, StellaCam-3 @ 45 seconds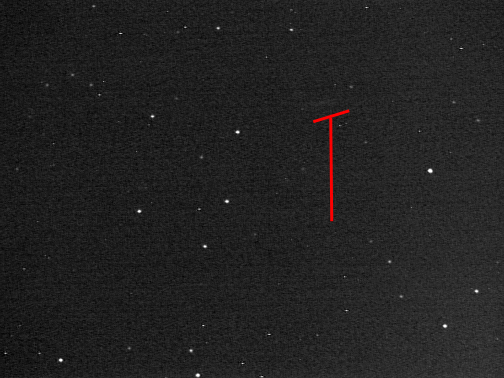 NGC4540 & IC3528 (galaxy) - 04/11/2015 - 8" SCT f5, StellaCam-3 @ 35 seconds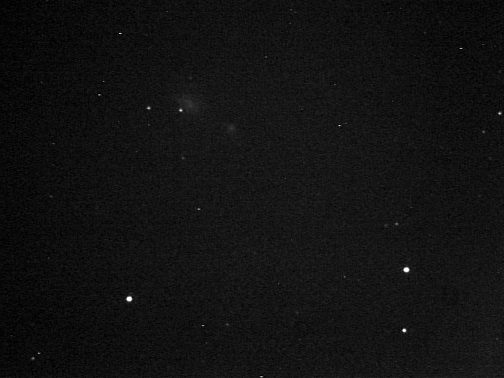 NGC4555 (galaxy) - 04/01/2019 - 8" SCT f6.3, StellaCam-3 @ 45 seconds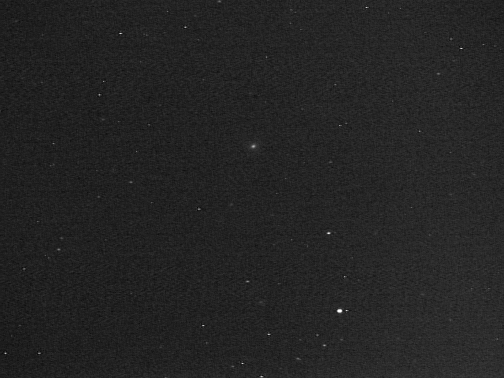 NGC4556, 4557, 4558 & 4563 (galaxy) - 04/01/2019 - 8" SCT f6.3, StellaCam-3 @ 45 seconds





NGC4559 (galaxy) - 04/19/2012 - 8" SCT f6.3, StellaCam-3 @ 25 seconds






NGC4561 (galaxy) - 04/01/2019 - 8" SCT f6.3, StellaCam-3 @ 45 seconds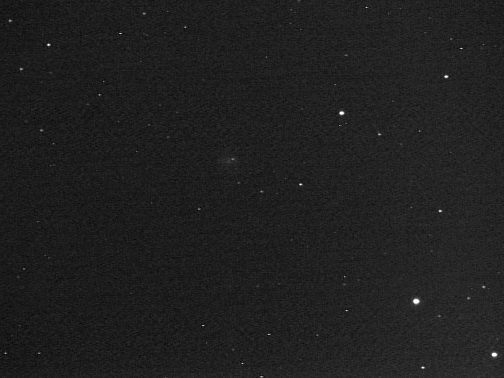 NGC4565 - 05/14/2010 (video sketch) - 05/14/2010 - 8" SCT f6.3, StellaCam-II 8 seconds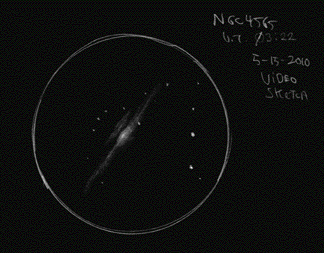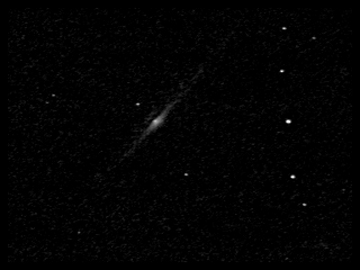 NGC4565 (galaxy) - 06/01/2011 - 6" RC f9, StellaCam-3 30 seconds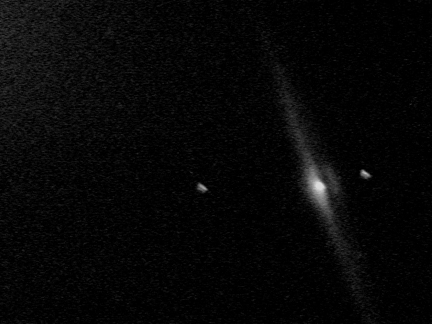 NGC4571 (galaxy) - 05/08/2016 - 8" SCT f6.3, StellaCam-3 @ 35 seconds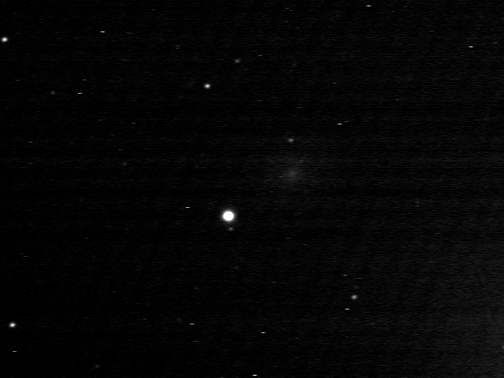 NGC4595 (galaxy) - 04/11/2015 - 8" SCT f5, StellaCam-3 @ 35 seconds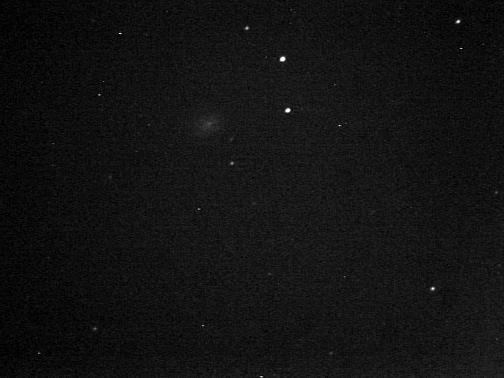 NGC4613, 4614 & 4615 (galaxy) - 06/14/2018 - 8" SCT f6.3, StellaCam-3 @ 120 seconds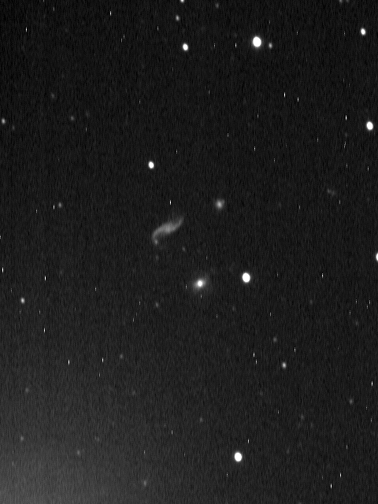 NGC4633 & 4634 (galaxy) - 04/01/2019 - 8" SCT f6.3, StellaCam-3 @ 45 seconds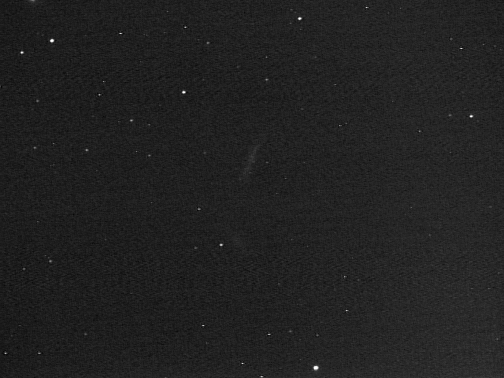 NGC4651 (galaxy) - 04/19/2012 - 8" SCT f6.3, StellaCam-3 @ 25 seconds






NGC4659 (galaxy) - 04/01/2019 - 8" SCT f6.3, StellaCam-3 @ 45 seconds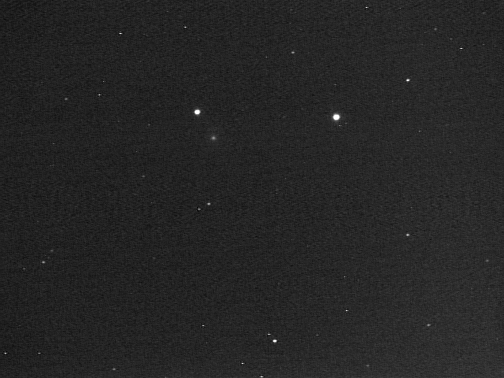 NGC4670 & 4673 (galaxy) - 04/11/2015 - 8" SCT f5, StellaCam-3 @ 35 seconds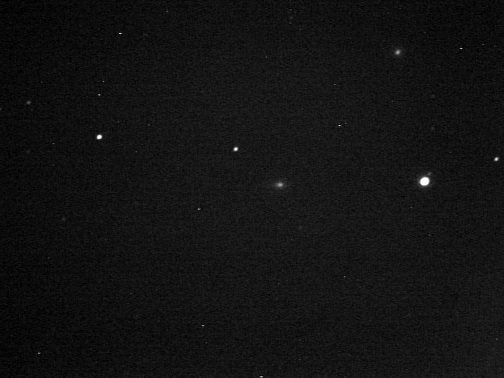 NGC4676A & 4676B Mice (galaxy) - 06/14/2018 - 8" SCT f6.3, StellaCam-3 @ 120 seconds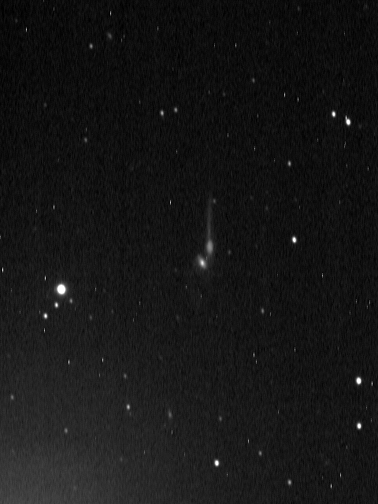 NGC4685 (galaxy) - 04/01/2019 - 8" SCT f6.3, StellaCam-3 @ 45 seconds





NGC4689 (galaxy) - 04/19/2012 - 8" SCT f6.3, StellaCam-3 @ 25 seconds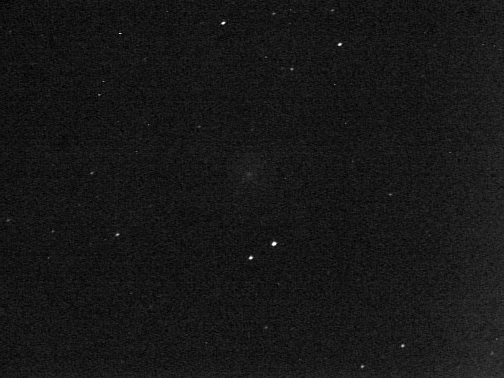 NGC4692(galaxy) - 04/01/2019 - 8" SCT f6.3, StellaCam-3 @ 45 seconds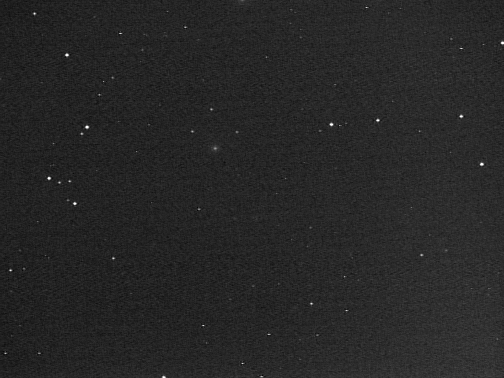 NGC4710 (galaxy) - 04/19/2012 - 8" SCT f6.3, StellaCam-3 @ 25 seconds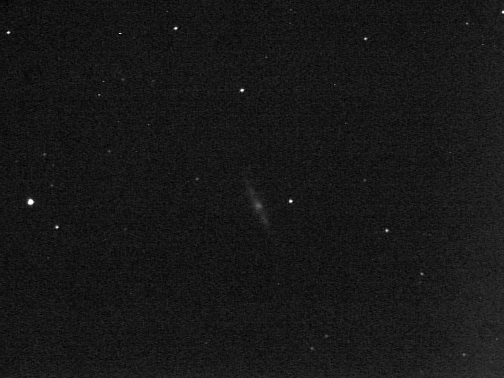 NGC4712 (galaxy) - 05/08/2015 - 8" SCT f5, StellaCam-3 @ 35 seconds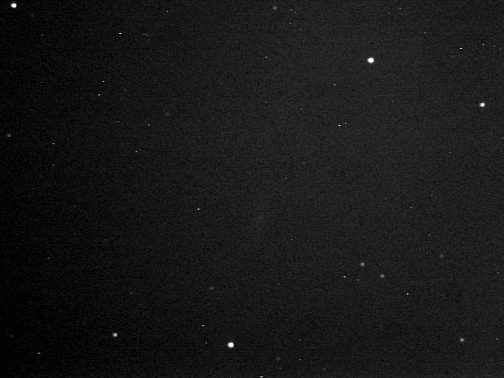 NGC4725 (galaxy) - 04/19/2012 - 8" SCT f6.3, StellaCam-3 @ 25 seconds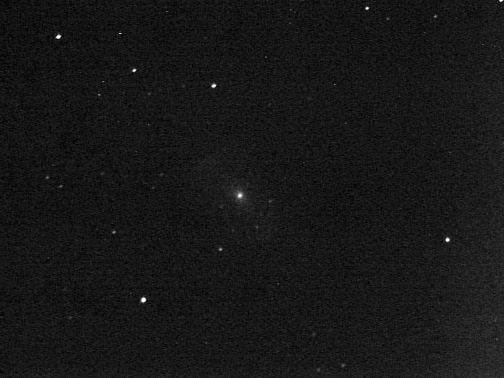 NGC4747 (galaxy) - 05/08/2015 - 8" SCT f5, StellaCam-3 @ 35 seconds






NGC4752 (star) - 04/01/2019 - 8" SCT f6.3, StellaCam-3 @ 45 seconds






NGC4758 (galaxy) - 04/01/2019 - 8" SCT f6.3, StellaCam-3 @ 45 seconds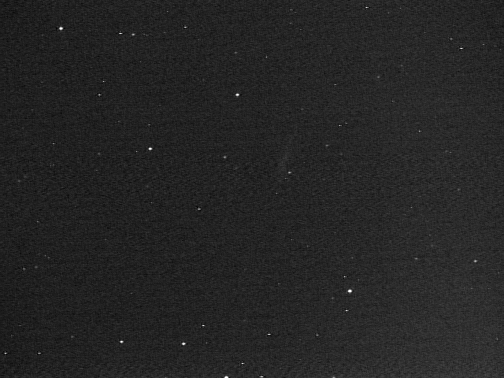 NGC4787-4789 & 4789A (galaxy) - 04/01/2019 - 8" SCT f6.3, StellaCam-3 @ 45 seconds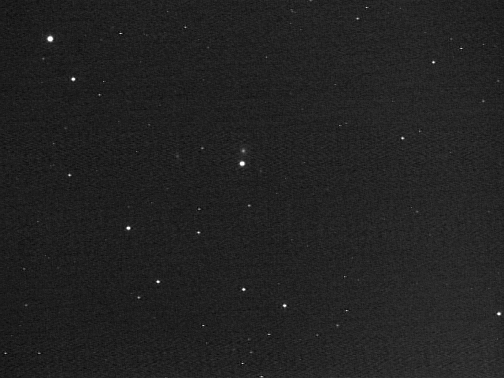 NGC4793 (galaxy) - 05/08/2015 - 8" SCT f5, StellaCam-3 @ 35 seconds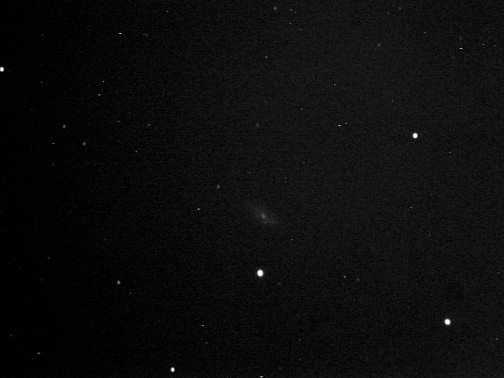 NGC4798 & 4807 (galaxy) - 04/18/2017 - 8" SCT f6.3, StellaCam-3 @ 60 seconds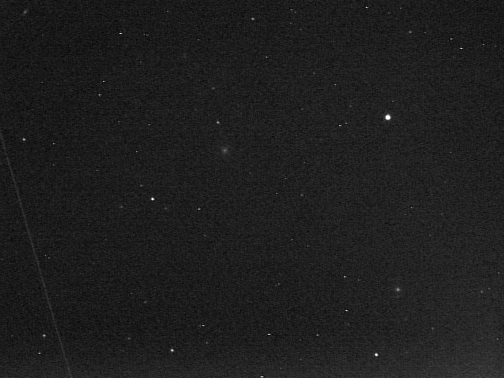 NGC4816, PGC44043, 44044, 44137, 44151 & 1819517 (galaxy) - 04/18/2017 - 8" SCT f6.3, StellaCam-3 @ 60 seconds






NGC4819, 4821, PGC44196 & 44212 (galaxy) - 04/18/2017 - 8" SCT f6.3, StellaCam-3 @ 60 seconds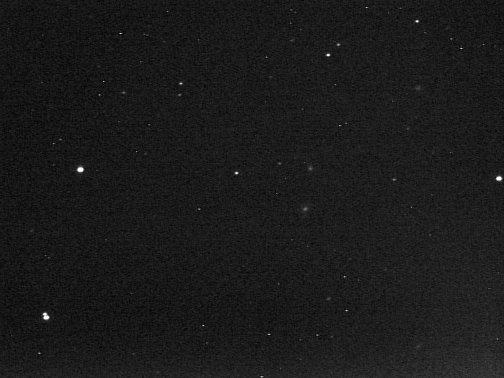 NGC4827 & PGC44212 (galaxy) - 04/18/2017 - 8" SCT f6.3, StellaCam-3 @ 60 seconds





NGC4839, 4842, MGC0531031, PGC44304, 44268, 44300 and 83677 (galaxy) - 05/08/2015 - 8" SCT f5, StellaCam-3 @ 35 seconds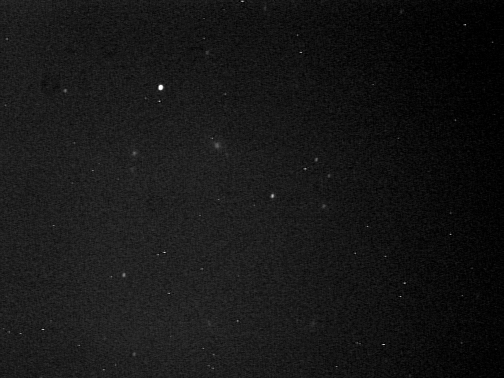 NGC4839, 4840, 4842A&B, PGC44268, 44304, 44382 & 44406 (galaxy) - 04/18/2017 - 8" SCT f6.3, StellaCam-3 @ 60 seconds






NGC4841A & B (galaxy) - 04/18/2017 - 8" SCT f6.3, StellaCam-3 @ 60 seconds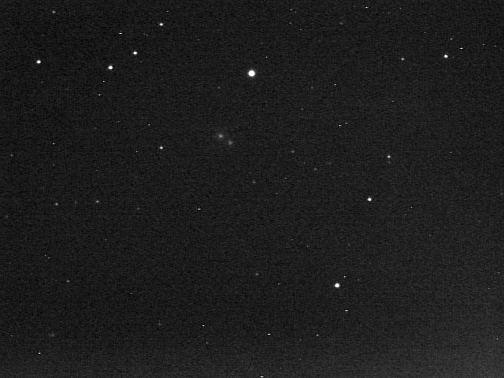 Coma Galaxy Cluster - 04/19/2012 - 8" SCT f6.3, StellaCam-3 @ 25 seconds
(NGC4864, 4865, 4867, 4869, 4871, 4872, 4874, 4876, 4886, 4889, 4894, 4898)


(for a finder chart - see page 101 Vol2 "The Night Sky Observers Guide")



IC4051, NGC4889, 4886, 4898, 4906, 4908, IC4012, 4026, 4040 & 4045
(galaxy) - 03/17/2018 - 8" SCT f6.3, StellaCam-3 @ 60 seconds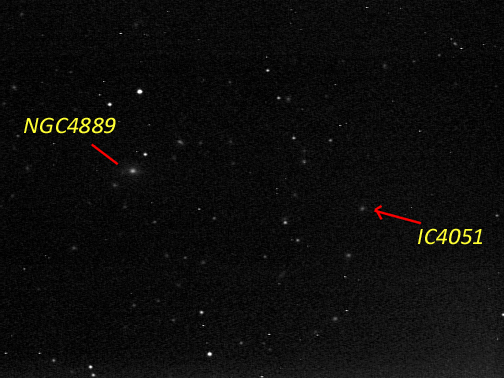 NGC4860, 4865, 4858, IC3943, MGC053163, PGC44560 and 44511 (galaxy) - 05/08/2015 - 8" SCT f5, StellaCam-3 @ 35 seconds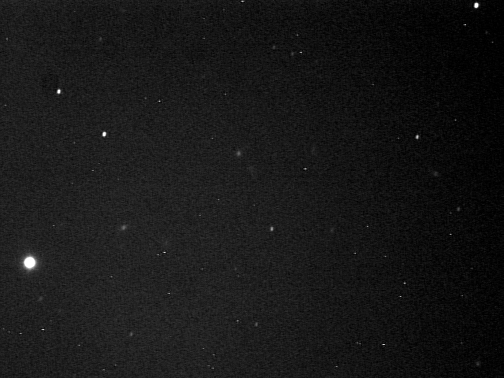 NGC4874, 4864, 4867, 4873 and IC3955 (galaxy) - 05/08/2015 - 8" SCT f5, StellaCam-3 @ 35 seconds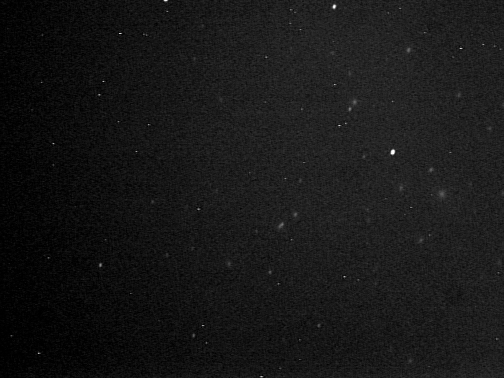 NGC4892 (galaxy) - 04/18/2017 - 8" SCT f6.3, StellaCam-3 @ 60 seconds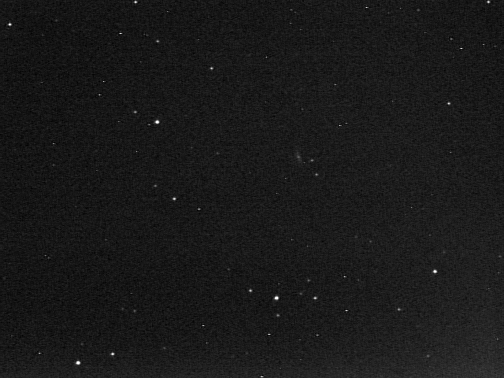 NGC4911 and MGC053194 (galaxy) - 05/08/2015 - 8" SCT f5, StellaCam-3 @ 35 seconds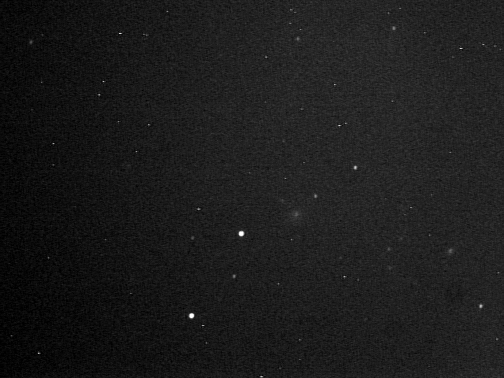 NGC4919, 4921, 4923 and PGC44929 (galaxy) - 05/08/2015 - 8" SCT f5, StellaCam-3 @ 35 seconds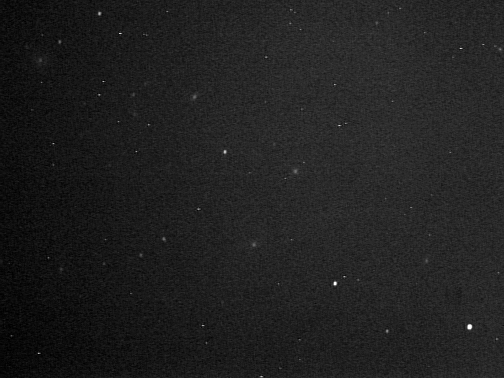 NGC4927 & PGC44928 (galaxy) - 04/18/2017 - 8" SCT f6.3, StellaCam-3 @ 60 seconds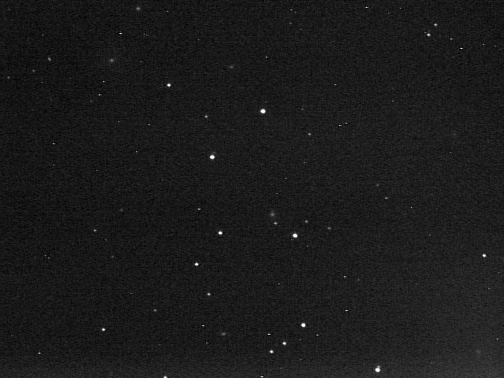 NGC4931, 4934, 4944, PGC45162, 93700, 93704 & 214061 (galaxy) - 04/18/2017 - 8" SCT f6.3, StellaCam-3 @ 60 seconds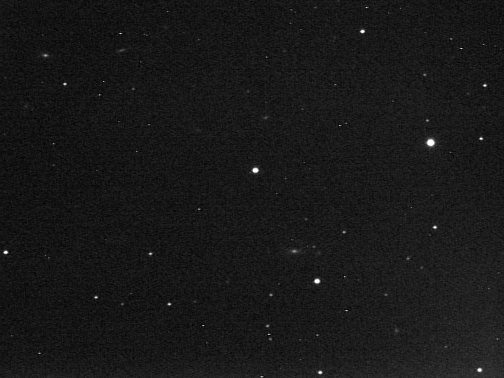 NGC4952 (galaxy) - 04/18/2017 - 8" SCT f6.3, StellaCam-3 @ 60 seconds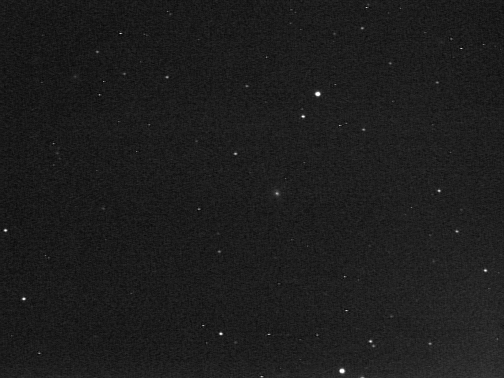 NGC4957 (galaxy) - 04/18/2017 - 8" SCT f6.3, StellaCam-3 @ 60 seconds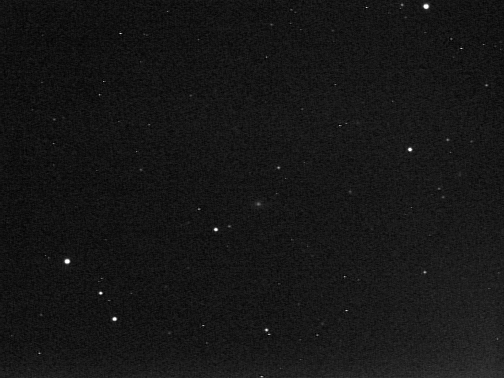 NGC4961 (galaxy) - 05/08/2015 - 8" SCT f5, StellaCam-3 @ 35 seconds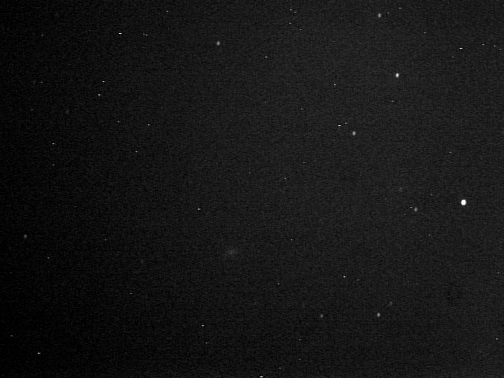 NGC4962 (non-existent) - 04/18/2017 - 8" SCT f6.3, StellaCam-3 @ 60 seconds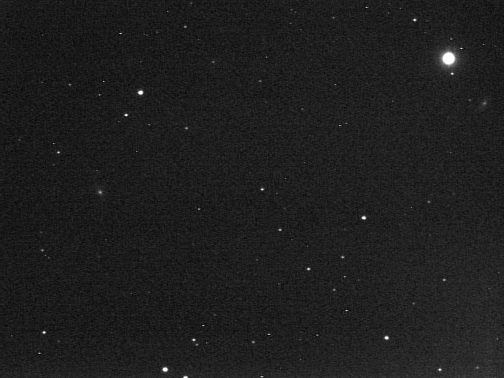 NGC4966 (galaxy) - 04/18/2017 - 8" SCT f6.3, StellaCam-3 @ 60 seconds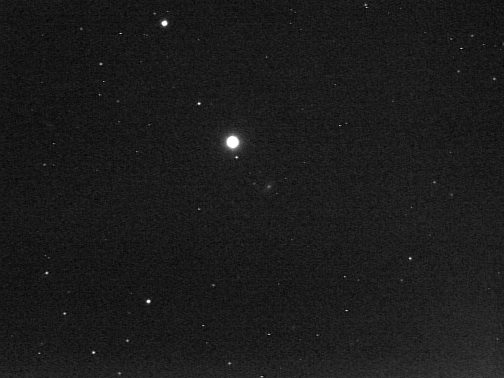 NGC4979 (galaxy) - 04/18/2017 - 8" SCT f6.3, StellaCam-3 @ 60 seconds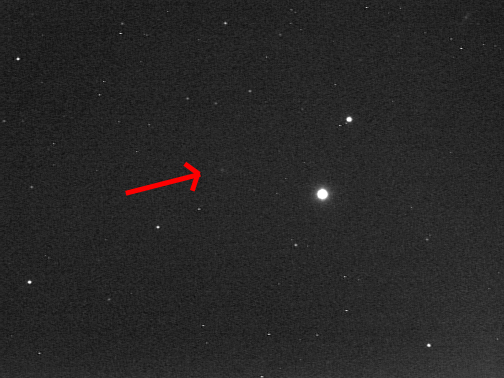 NGC4983 (galaxy) - 04/18/2017 - 8" SCT f6.3, StellaCam-3 @ 60 seconds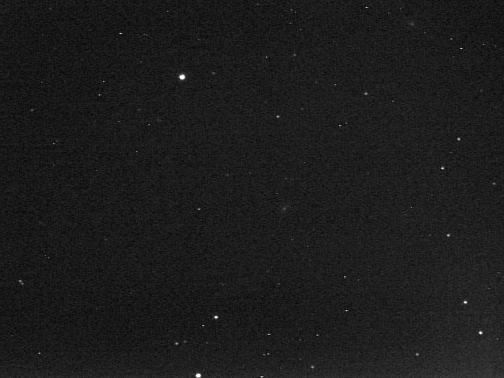 NGC5000 (galaxy) - 04/18/2017 - 8" SCT f6.3, StellaCam-3 @ 60 seconds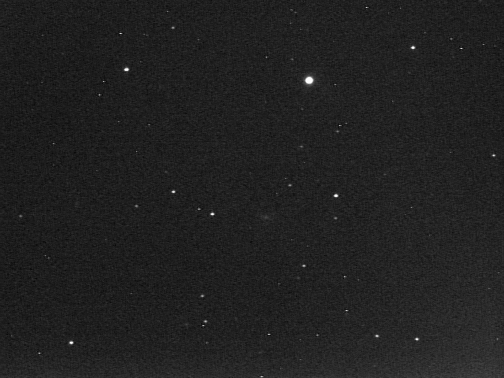 NGC5004A, B & C (galaxy) - 04/18/2017 - 8" SCT f6.3, StellaCam-3 @ 60 seconds





NGC5012 (galaxy) - 05/08/2015 - 8" SCT f5, StellaCam-3 @ 35 seconds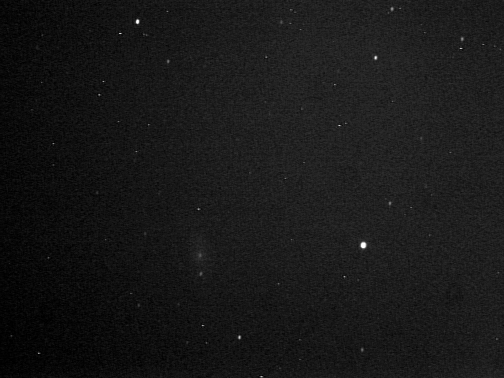 NGC5016 (galaxy) - 05/08/2015 - 8" SCT f5, StellaCam-3 @ 35 seconds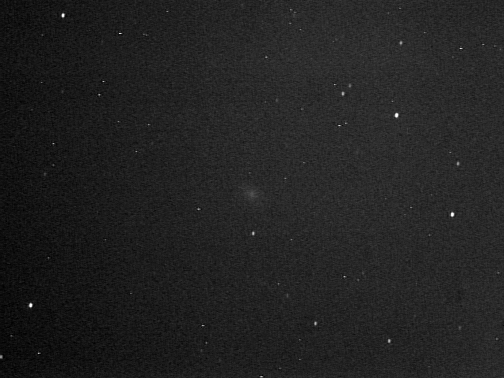 NGC5032A & B (galaxy) - 04/18/2017 - 8" SCT f6.3, StellaCam-3 @ 60 seconds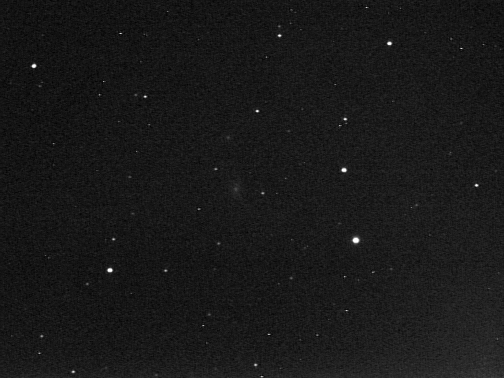 NGC5053 - 05/24/1998 - 8" Dob f4.5, 32mm & 2.8xB 78x - 07/07/2010 - 8" SCT f6.3, Samsung 8 seconds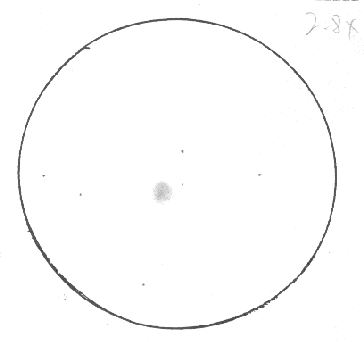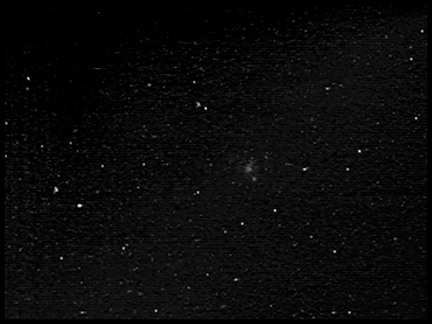 NGC5056 (galaxy) - 05/08/2016 - 8" SCT f6.3, StellaCam-3 @ 35 seconds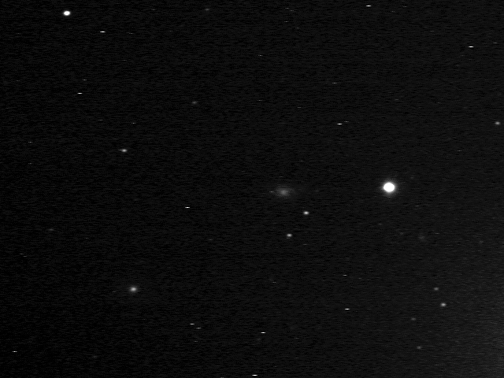 NGC5056 & 5057 (galaxy) - 04/18/2017 - 8" SCT f6.3, StellaCam-3 @ 60 seconds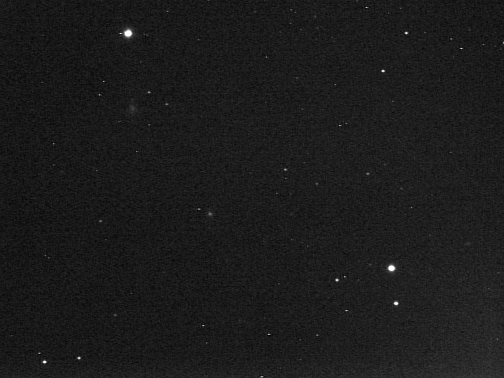 NGC5065 (galaxy) - 04/18/2017 - 8" SCT f6.3, StellaCam-3 @ 60 seconds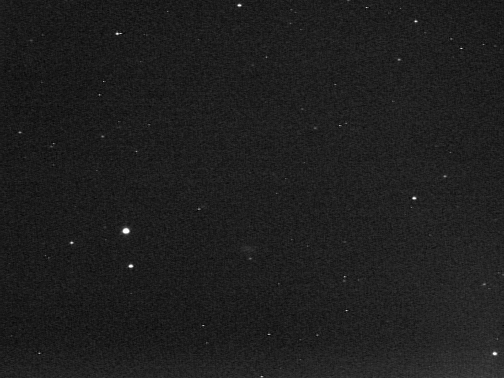 NGC5089 (galaxy) - 04/18/2017 - 8" SCT f6.3, StellaCam-3 @ 60 seconds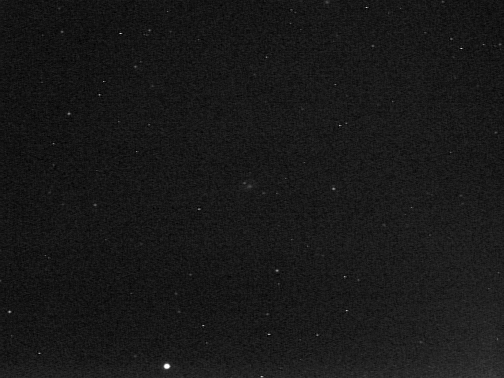 NGC5116 (galaxy) - 05/08/2015 - 8" SCT f5, StellaCam-3 @ 35 seconds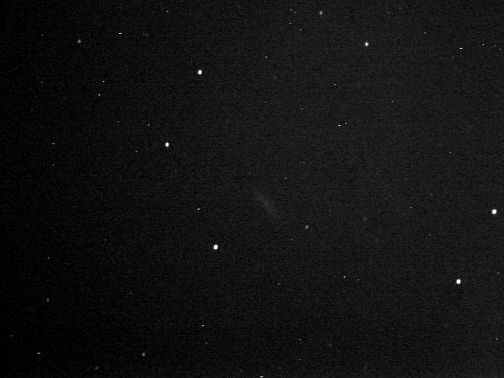 NGC5172 (galaxy) - 05/08/2015 - 8" SCT f5, StellaCam-3 @ 35 seconds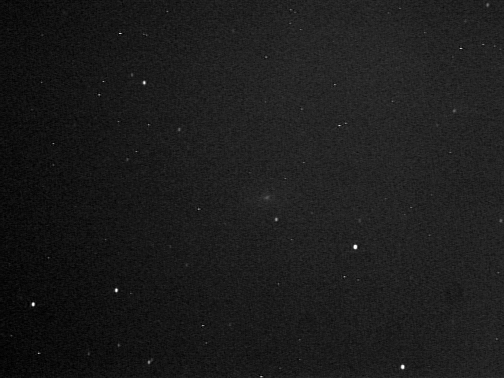 NGC5180 (galaxy) - 05/08/2015 - 8" SCT f5, StellaCam-3 @ 35 seconds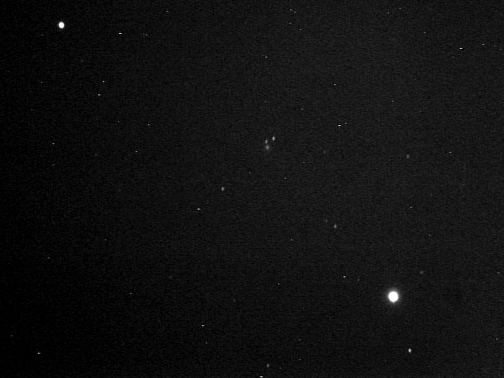 Mellotte 111 (Coma Berenices Cluster) - 04/30/1987 - 80mm refractor f1.3, 40mm 11x
- 05/14/2010 (Cannon CCTV lens @ 12.5mm)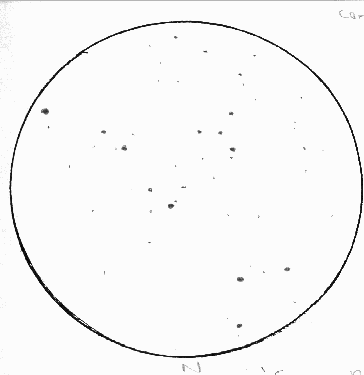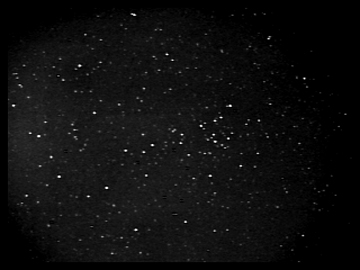 Coma Berenices Dwarf (galaxy) - 05/24/2014 - 6" RC f5, StellaCam-3 35 seconds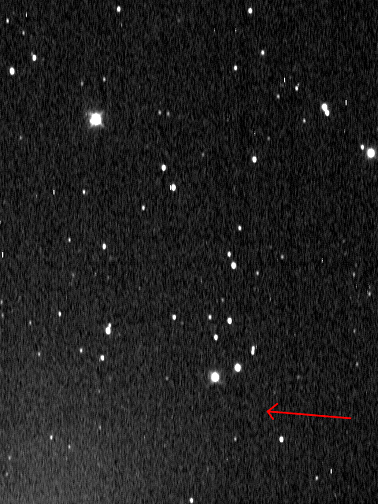 ---
Hope you enjoyed the visit. Come again soon!
Larry McHenry, Pittsburgh, PA. USA

Astronomical Webportal: