A Q U A R I U S
&
P I S C I S A U S T R I N U S
Hello!

Aquarius the "Water Bearer" is one of the constellations associated with water.
Sometimes he is said to be 'Ganymede' the 'cup bearer' of the gods on Mount Olympus. Aquarius is one of the Zodiacal constellations and is usually depicted as a figure pouring water from a jug, dating back to the time of the Babylonians.

Piscis Austrinus the "Southern Fish" is an ancient constellation, tracing back to the Babylonians. It is represented as a fish drinking the waters flowing from Aquarius' jar. Contains the bright star Fomalhaut, which means the 'fishes mouth'.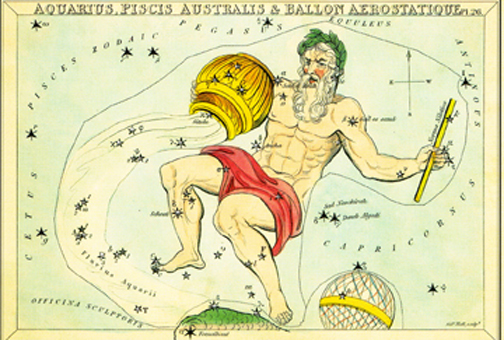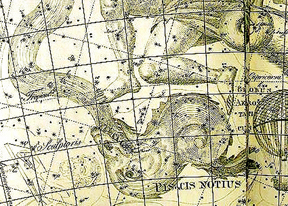 | | |
| --- | --- |
| 10/25/2011 - 1 second, StellaCam II and Cannon 5.5mm CCTV lens | 09/11/2011 - 8 seconds, Samsung SDC435 and 3mm CCTV lens |
| | |
---
Deep-Sky objects located in the Constellation of Aquarius:


M2 (globular cluster)
09/04/2002 - 8" SCT f10, StellaCam-Ex 2.5 seconds - 10/12/1988 - 8" Dob f4.5, 8mm 143x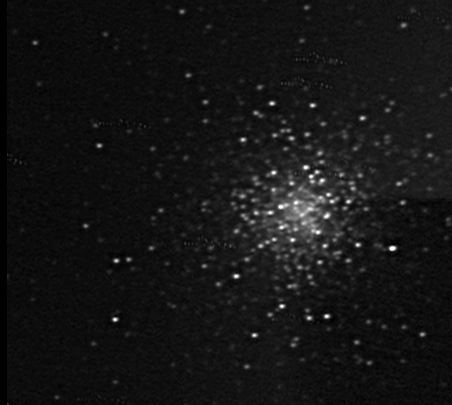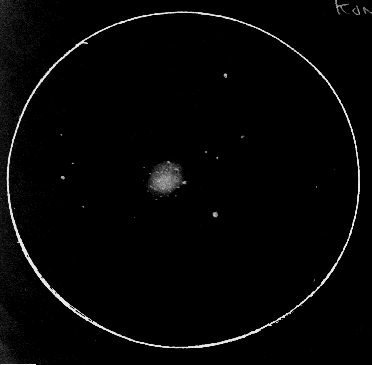 M2 (globular cluster) - 10/22/2011 - 8" SCT f6.3, StellaCam-3 @ 30 seconds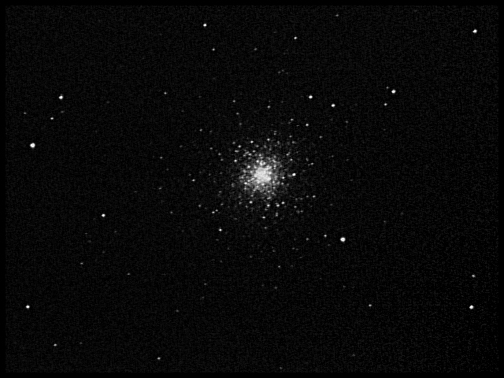 M72 (globular cluster)
10/05/2002 - 8" SCT f10, StellaCam-Ex 2.5 seconds - 10/04/1989 - 8" Dob f4.5, 8mm 143x




M72 (globular cluster) - 10/26/2014 - 8" SCT f5, StellaCam-3 @ 45 seconds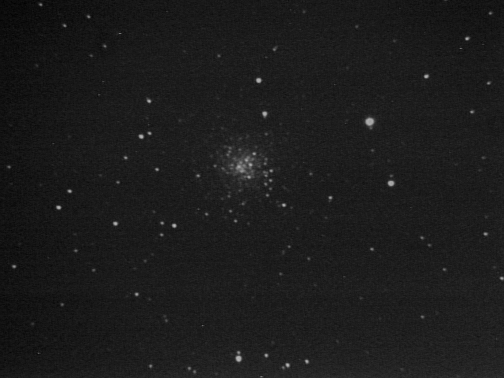 M73 (asterism) - 10/22/2011 - 8" SCT f6.3, StellaCam-3 @ 4 seconds





NGC6959, 6961, 6965 & 6967 (galaxy) - 10/26/2014 - 8" SCT f5, StellaCam-3 @ 45 seconds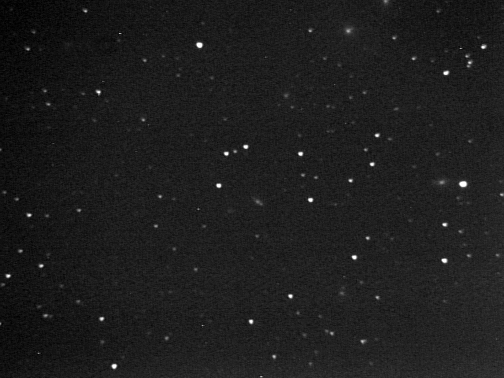 NGC6962 & 6964 (galaxy) - 10/22/2011 - 8" SCT f6.3, StellaCam-3 @ 20 seconds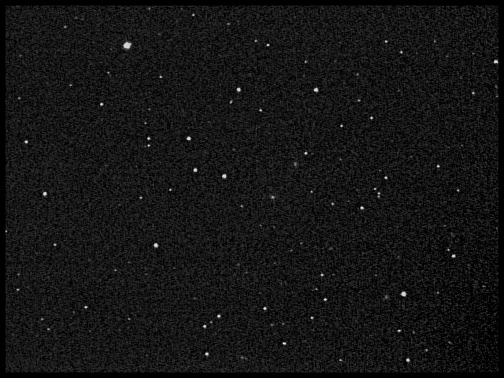 NGC6973, 6976, 6977 & 6978 (galaxy) - 10/26/2014 - 8" SCT f5, StellaCam-3 @ 45 seconds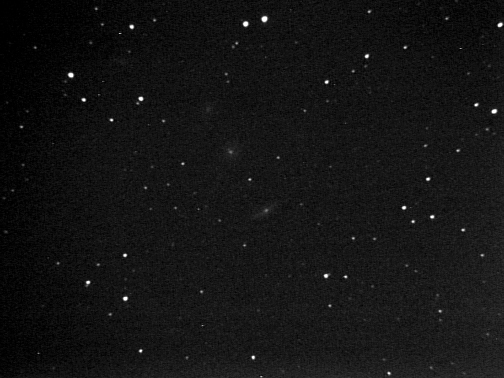 NGC7009 (planetary nebula) "Saturn Nebula" - 08/31/2002 - 8" SCT f10, StellaCam-EX @ 2.5 seconds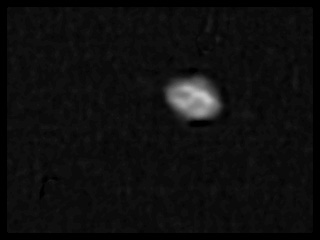 NGC7009 (planetary nebula) "Saturn Nebula" - 10/22/2011 - 8" SCT f6.3, StellaCam-3 @ 20 seconds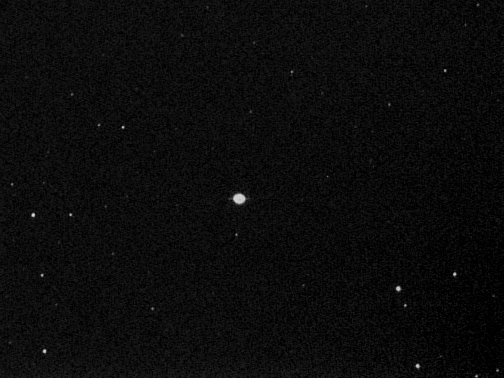 NGC7065 & 7065A (galaxy) - 10/26/2014 - 8" SCT f5, StellaCam-3 @ 45 seconds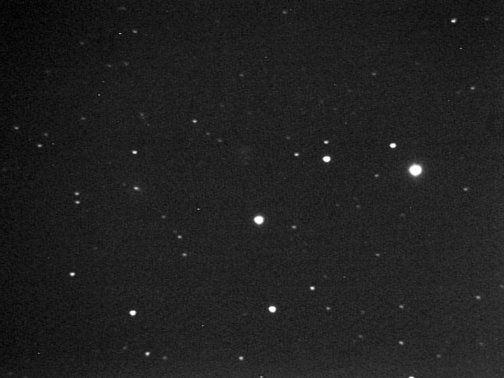 NGC7077 (galaxy) - 10/26/2014 - 8" SCT f5, StellaCam-3 @ 45 seconds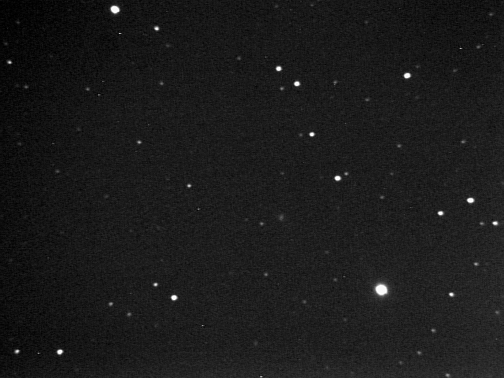 NGC7081 (galaxy) - 10/11/2012 - 8" SCT f6.3, StellaCam-3 @ 25 seconds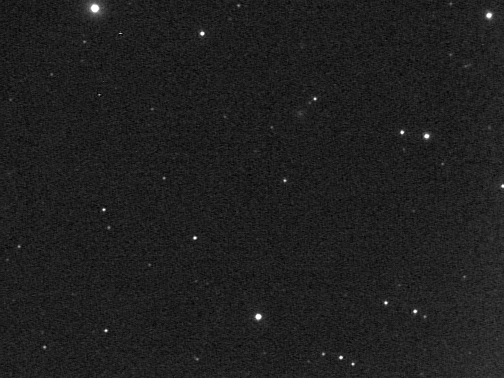 NGC7165 (galaxy) - 09/03/2016 - 8" SCT f6.3, StellaCam-3 @ 60 seconds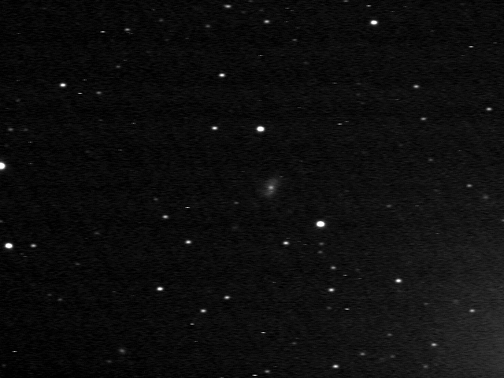 NGC7171 (galaxy) - 10/22/2011 - 8" SCT f6.3, StellaCam-3 @ 30 seconds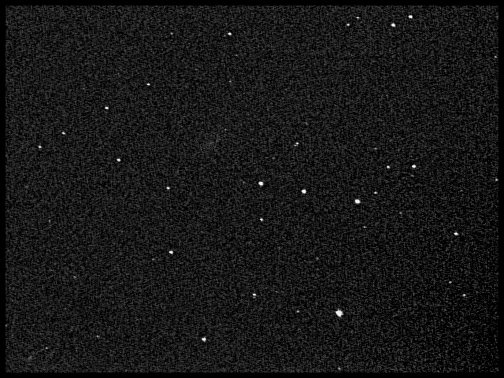 NGC7180-7185 (galaxy) - 10/11/2012 - 8" SCT f6.3, StellaCam-3 @ 25 seconds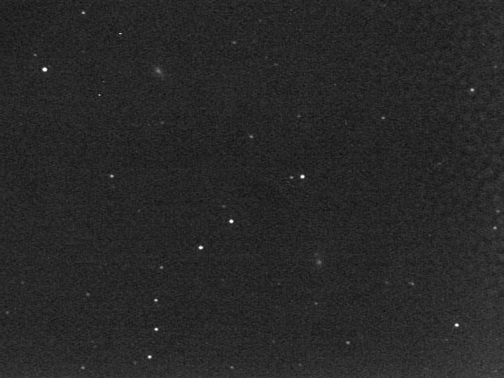 NGC7183 (galaxy) - 10/11/2012 - 8" SCT f6.3, StellaCam-3 @ 25 seconds





NGC7184 (galaxy) - 10/22/2011 - 8" SCT f6.3, StellaCam-3 @ 25 seconds





NGC7188 (galaxy) - 10/26/2014 - 8" SCT f5, StellaCam-3 @ 45 seconds





NGC7218 (galaxy) - 10/22/2011 - 8" SCT f6.3, StellaCam-3 @ 20 seconds






NGC7230 (galaxy) - 10/01/2016 - 8" SCT f6.3, StellaCam-3 @ 35 seconds






NGC7246 (galaxy) - 09/03/2016 - 8" SCT f6.3, StellaCam-3 @ 60 seconds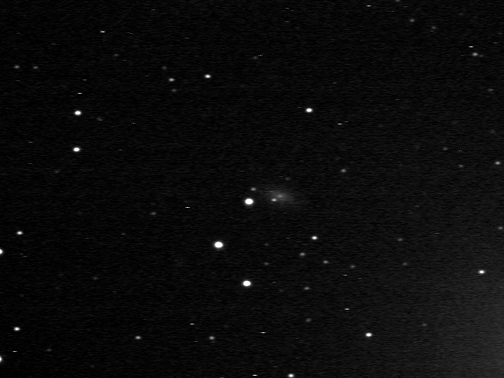 NGC7251 (galaxy) - 10/11/2012 - 8" SCT f6.3, StellaCam-3 @ 25 seconds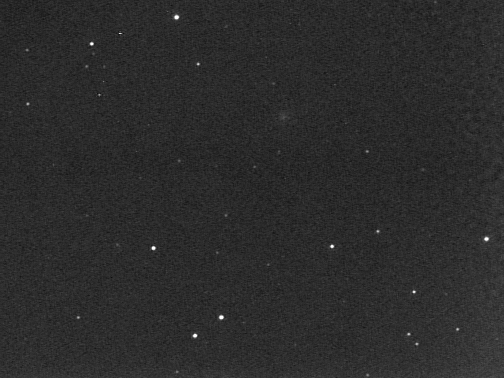 NGC7252 (galaxy) - 10/11/2012 - 8" SCT f6.3, StellaCam-3 @ 25 seconds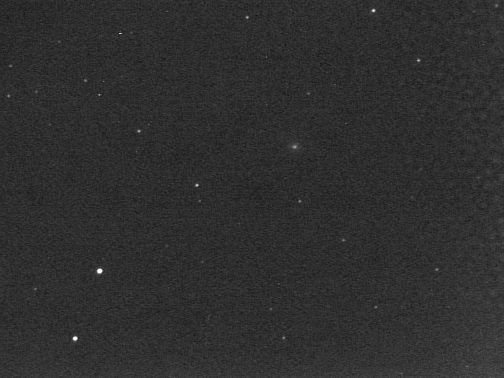 NGC7284 & 7285 (galaxy) - 09/03/2016 - 8" SCT f6.3, StellaCam-3 @ 60 seconds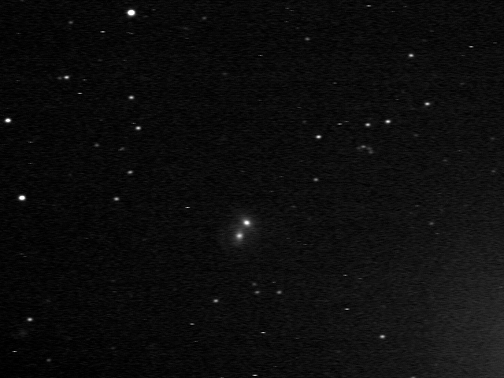 NGC7293 (planetary nebula) "the Helix nebula"
09/18/2009 - 8" SCT f6.3, StellaCam-II 8 seconds - 10/04/1991 - 8" Dob f4.5, 16mm & UHC filter 57x





NGC7293 (planetary nebula) - 09/07/2015 - 80mm Refractor f5.5, StellaCam-3 @ 60 seconds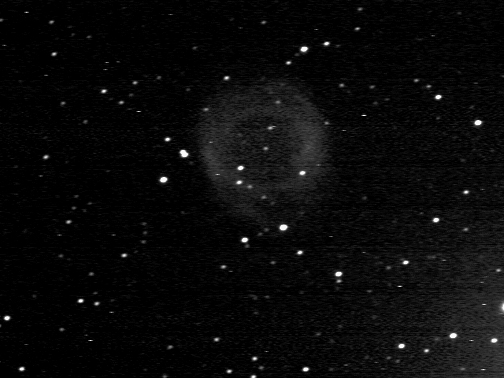 NGC7298 (galaxy) - 11/13/2015 - 8" SCT f6.3, StellaCam-3 @ 30 seconds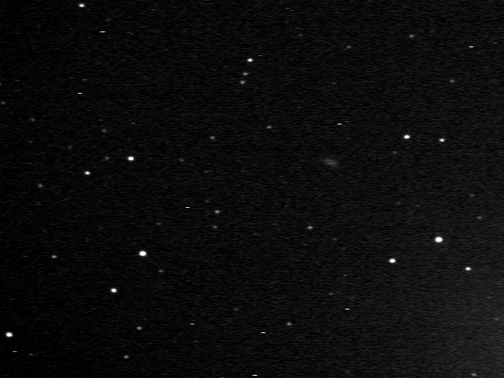 NGC7300 (galaxy) - 11/01/2011 - 8" SCT f6.3, StellaCam-3 @ 25 seconds





NGC7302 (galaxy) - 11/01/2011 - 8" SCT f6.3, StellaCam-3 @ 25 seconds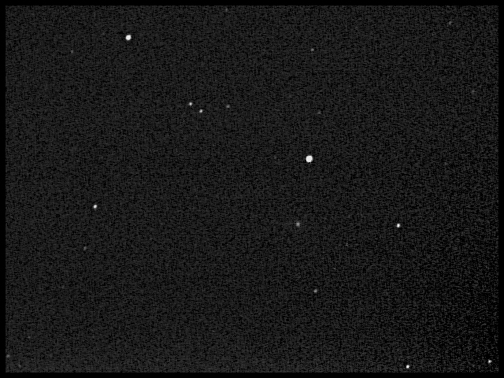 NGC7309 (galaxy) - 10/11/2012 - 8" SCT f6.3, StellaCam-3 @ 25 seconds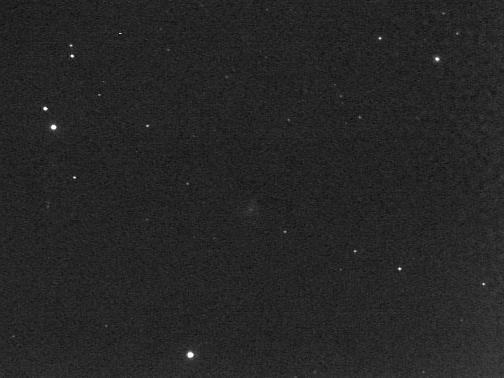 NGC7364 (galaxy) - 09/03/2016 - 8" SCT f6.3, StellaCam-3 @ 60 seconds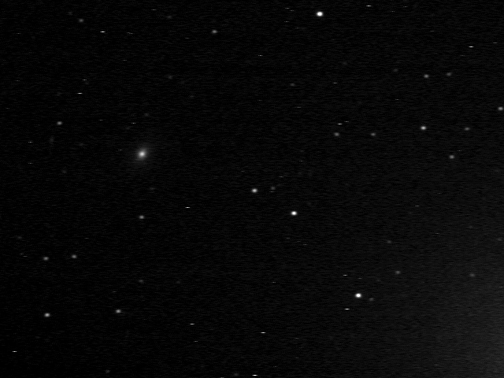 NGC7371 (galaxy) - 11/01/2011 - 8" SCT f6.3, StellaCam-3 @ 25 seconds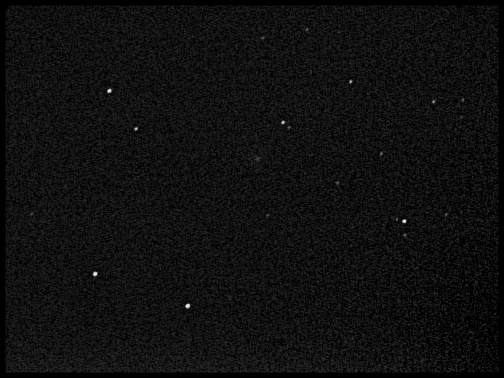 NGC7377 (galaxy) - 11/01/2011 - 8" SCT f6.3, StellaCam-3 @ 25 seconds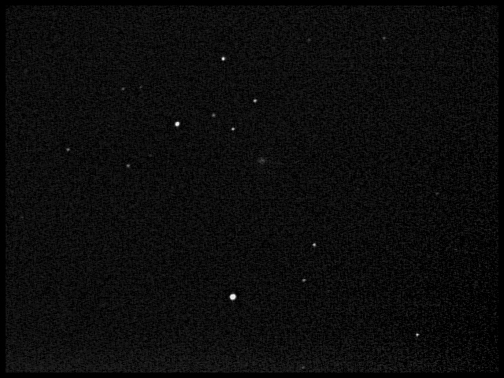 NGC7378 (galaxy) - 10/26/2014 - 8" SCT f5, StellaCam-3 @ 45 seconds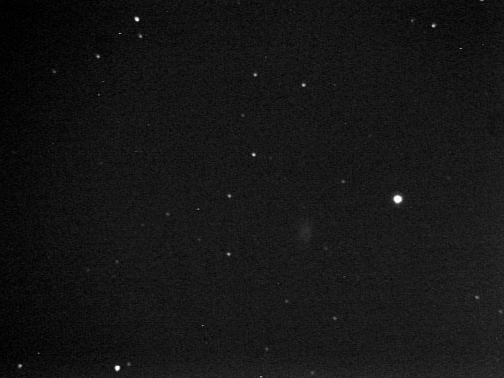 NGC7391 (galaxy) - 09/03/2016 - 8" SCT f6.3, StellaCam-3 @ 60 seconds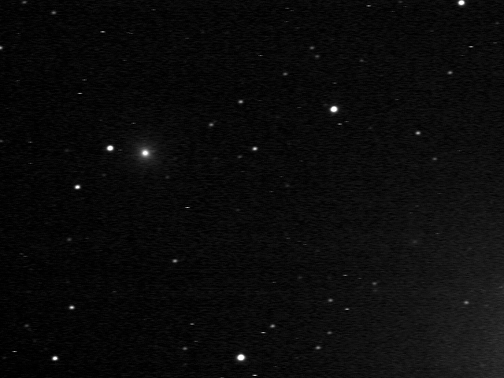 NGC7392 (galaxy) - 11/01/2011 - 8" SCT f6.3, StellaCam-3 @ 25 seconds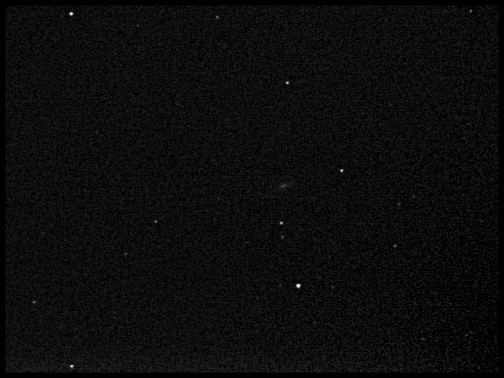 NGC7393 (galaxy) - 09/03/2016 - 8" SCT f6.3, StellaCam-3 @ 60 seconds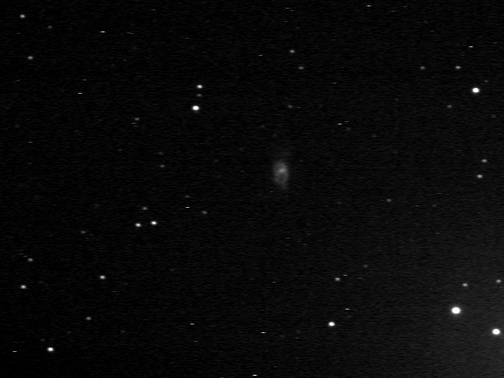 NGC7416 (galaxy) - 10/11/2012 - 8" SCT f6.3, StellaCam-3 @ 25 seconds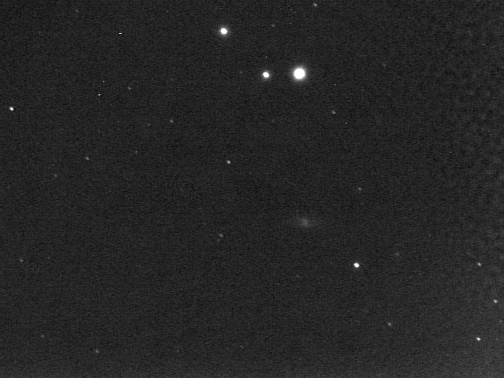 NGC7443 & 7444 (galaxy) - 10/26/2014 - 8" SCT f5, StellaCam-3 @ 45 seconds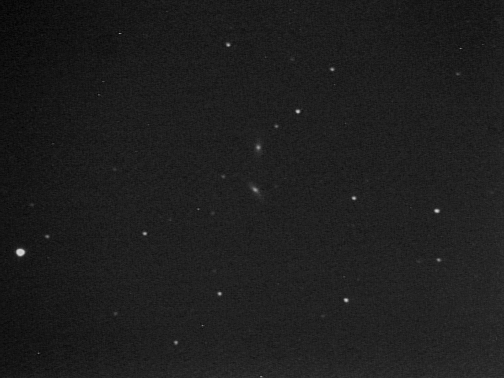 NGC7450 (galaxy) - 10/11/2012 - 8" SCT f6.3, StellaCam-3 @ 25 seconds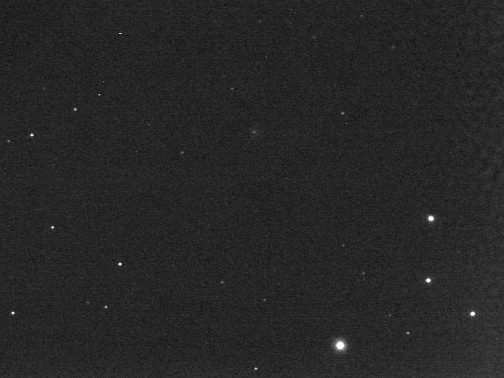 NGC7492 (globular cluster) - 11/01/2013 - 6" RC f5, StellaCam-3 20 seconds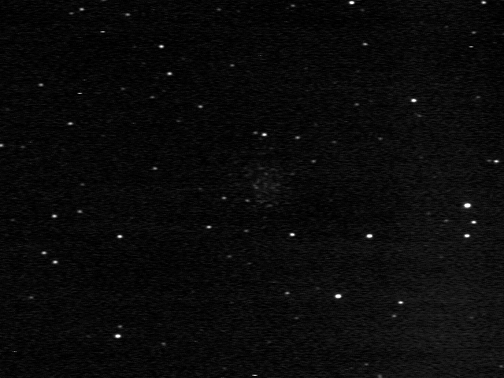 NGC7526 (asterism) - 09/03/2016 - 8" SCT f6.3, StellaCam-3 @ 20 seconds





NGC7576 (galaxy) - 10/11/2012 - 8" SCT f6.3, StellaCam-3 @ 25 seconds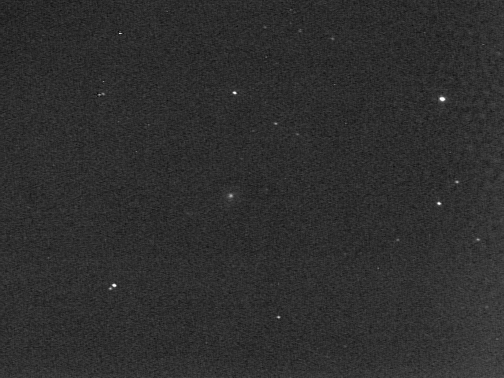 NGC7585 (galaxy) - 10/11/2012 - 8" SCT f6.3, StellaCam-3 @ 25 seconds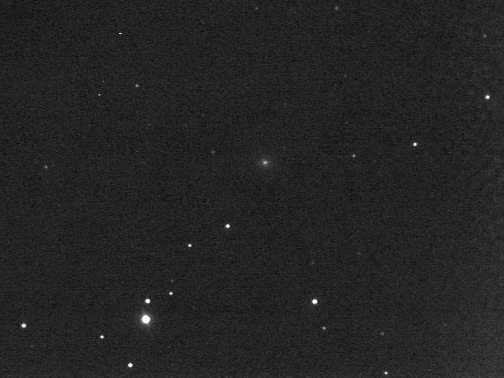 NGC7592 (galaxy) - 10/26/2014 - 8" SCT f5, StellaCam-3 @ 45 seconds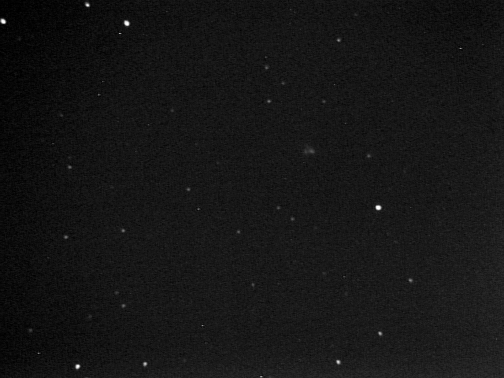 NGC7600 (galaxy) - 10/11/2012 - 8" SCT f6.3, StellaCam-3 @ 25 seconds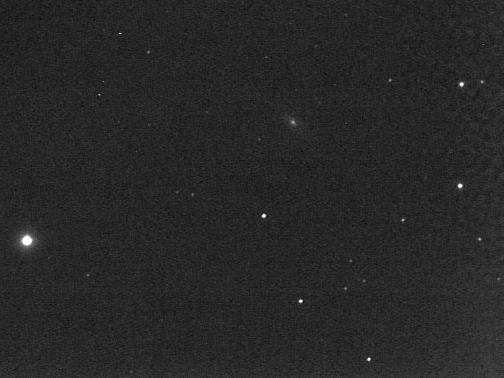 NGC7606 (galaxy) - 09/03/2016 - 8" SCT f6.3, StellaCam-3 @ 180 seconds






NGC7665 (galaxy) - 09/03/2016 - 8" SCT f6.3, StellaCam-3 @ 60 seconds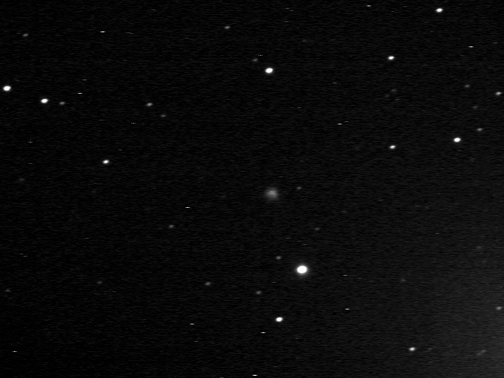 NGC7721 (galaxy) - 10/11/2012 - 8" SCT f6.3, StellaCam-3 @ 25 seconds





NGC7723 (galaxy) - 09/12/2012 - 6" RC f5, StellaCam-3 30 seconds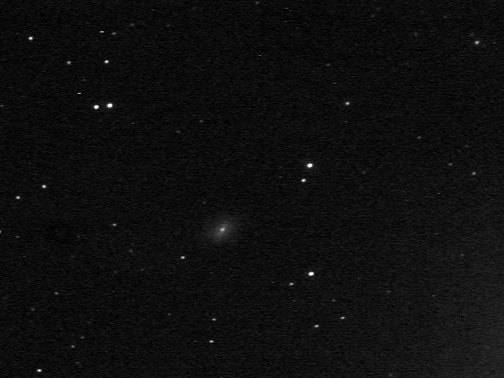 NGC7724 (galaxy) - 10/26/2014 - 8" SCT f5, StellaCam-3 @ 45 seconds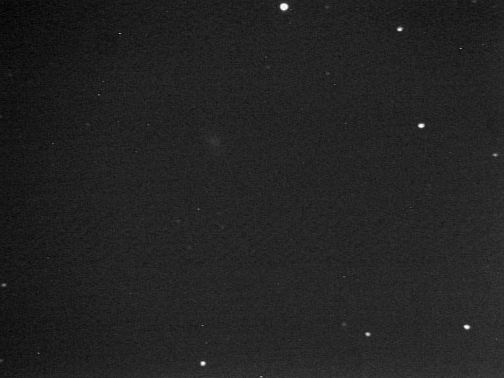 NGC7725 (galaxy) - 09/03/2016 - 8" SCT f6.3, StellaCam-3 @ 60 seconds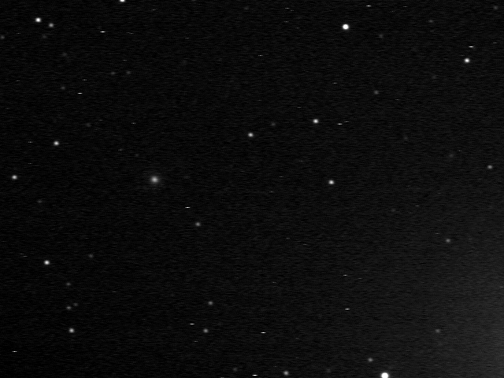 NGC7727 (galaxy) - 11/01/2011 - 8" SCT f6.3, StellaCam-3 @ 25 seconds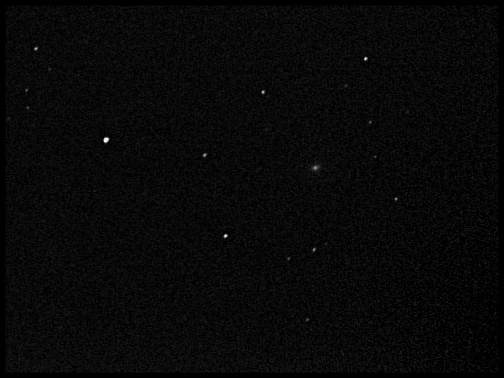 Arp Object
NGC / IC
Peculiarity
Constellation
Date
Telescope & Camera
Exposure
3
MCG15716
Spiral:
Low Surface Brightness
Aquarius
10/06/2018
8" SCT f6.3 & Stellacam-3
120 sec
Arp Object
NGC / IC
Peculiarity
Constellation
Date
Telescope & Camera
Exposure
15
NGC7393
Spiral:
Detached Segments
Aquarius
10/06/2018
8" SCT f6.3 & Stellacam-3
120 sec

MGC1-58-9, 10 & 11 (galaxy) - 09/26/2014 - 8" SCT f5, StellaCam-3 @ 50 seconds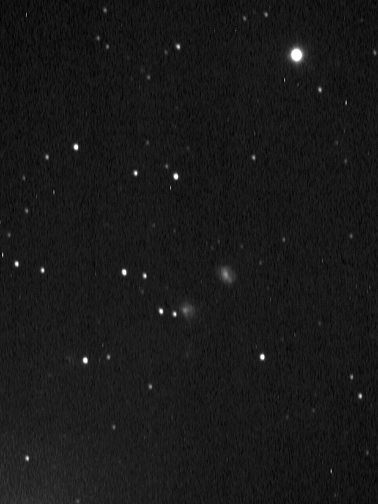 MGC1-60-21 & 22 (galaxy) - 09/26/2014 - 8" SCT f5, StellaCam-3 @ 50 seconds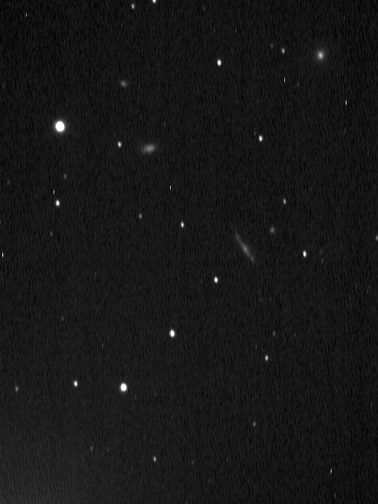 MGC4-52-14 (galaxy group) - 09/25/2014 - 8" SCT f5, StellaCam-3 @ 60 seconds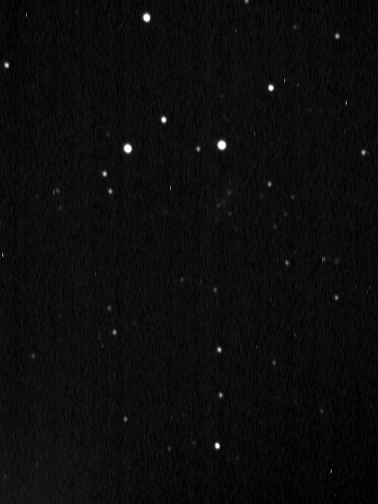 ---
Deep-Sky objects located in the Constellation of Piscis Austrinus:


NGC7130 (galaxy) - 09/11/2012 - 6" RC f5, StellaCam-3 30 seconds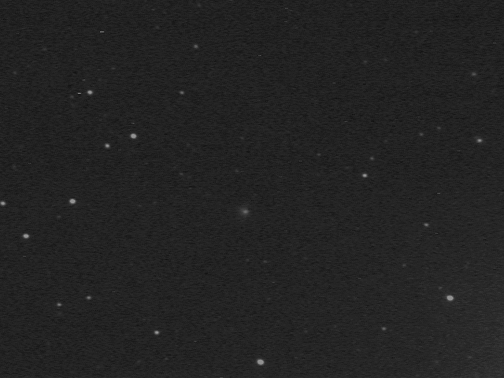 NGC7135 (galaxy) - 09/11/2012 - 6" RC f5, StellaCam-3 30 seconds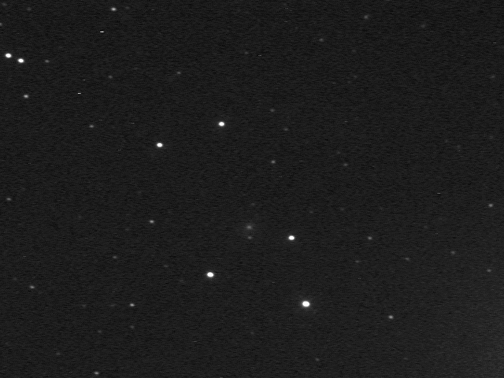 NGC7154 (galaxy) - 09/08/2015 - 8" SCT f6.3, StellaCam-3 @ 45 seconds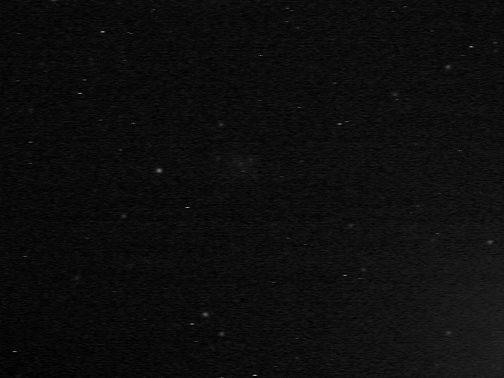 NGC7163 (galaxy) - 09/08/2015 - 8" SCT f6.3, StellaCam-3 @ 45 seconds




NGC7172, 7173, 7174 & 7176 (galaxy) - 09/11/2012 - 6" RC f5, StellaCam-3 30 seconds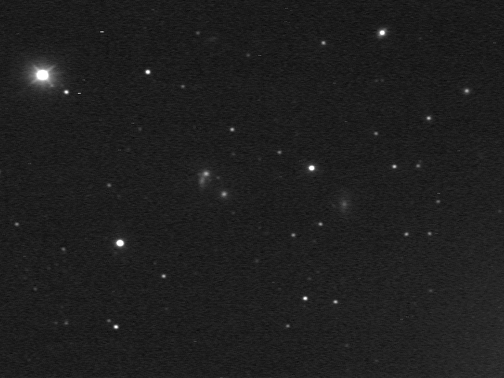 NGC7201, 7203 & 7204 (galaxy) - 09/11/2012 - 6" RC f5, StellaCam-3 30 seconds





NGC7214, IC5168, ESO467-13 & ESO467-15 (galaxy) - 09/11/2012 - 6" RC f5, StellaCam-3 30 seconds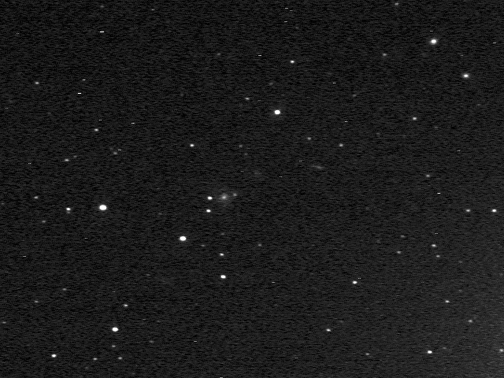 NGC7221 (galaxy) - 09/11/2012 - 6" RC f5, StellaCam-3 30 seconds





NGC7229 (galaxy) - 09/08/2015 - 8" SCT f6.3, StellaCam-3 @ 45 seconds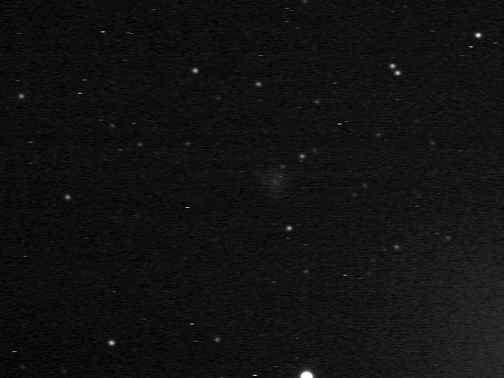 NGC7252 (galaxy) - 09/19/2014 - 8" SCT f5, StellaCam-3 50 seconds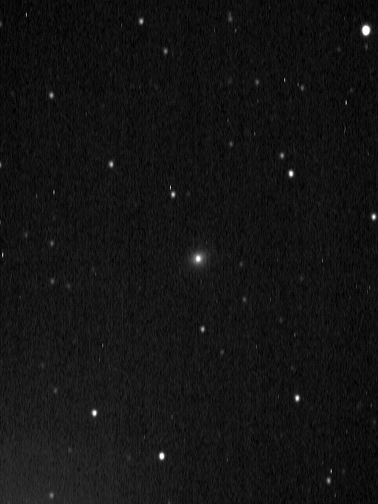 NGC7284 & 7285 (galaxy) - 09/19/2014 - 8" SCT f5, StellaCam-3 55 seconds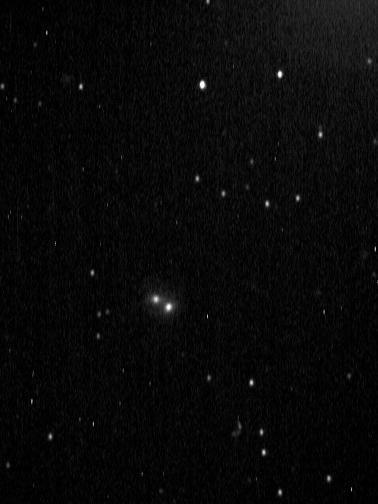 NGC7313 & 7314 (galaxy) - 09/11/2012 - 6" RC f5, StellaCam-3 30 seconds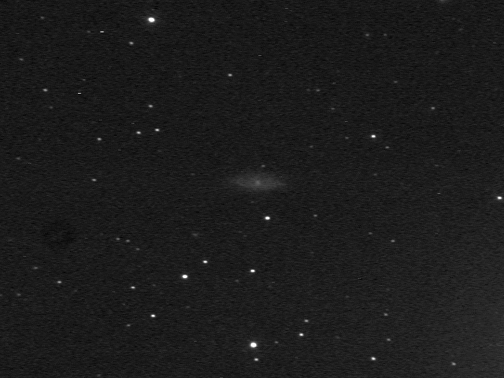 NGC7361 (galaxy) - 09/08/2015 - 8" SCT f6.3, StellaCam-3 @ 45 seconds




IC1459 & IC5269 (galaxy) - 09/11/2012 - 6" RC f5, StellaCam-3 30 seconds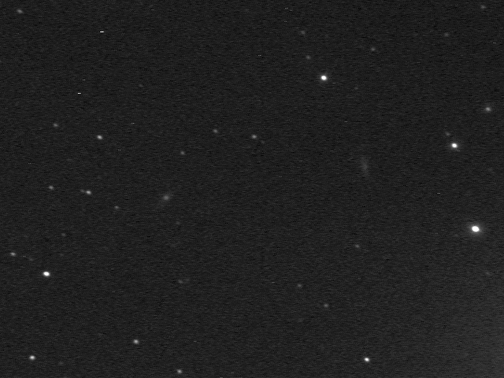 IC5131 (galaxy) - 09/08/2015 - 8" SCT f6.3, StellaCam-3 @ 45 seconds




IC5156 (galaxy) - 09/08/2015 - 8" SCT f6.3, StellaCam-3 @ 45 seconds




IC5271 (galaxy) - 09/11/2012 - 6" RC f5, StellaCam-3 30 seconds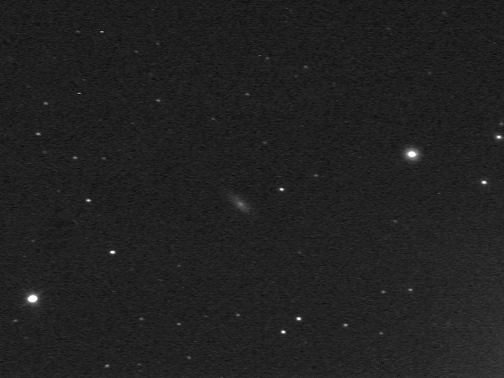 ---
Hope you enjoyed the visit. Come again soon!
Larry McHenry, Pittsburgh, PA. USA

Astronomical Webportal: