V I R G O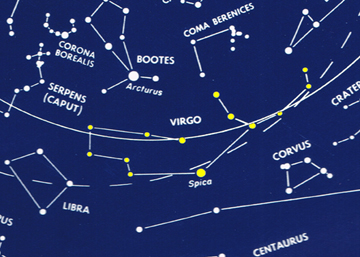 Hello!

Virgo - 'the Maiden' to the Greeks, She is the daughter of Zeus and Themis, and was the goddess of Justice.
The Sumerians saw these stars as the goddess Ishtar, "Queen of Heaven". The Romans thought of her as the goddess Ceres, protector of agriculture and the harvest.
The constellation of Virgo contains the great Virgo galaxy cluster, containing over 100 individual galaxies.


05/15/2010 - 2 seconds, StellaCam EX 5.5mm, B&W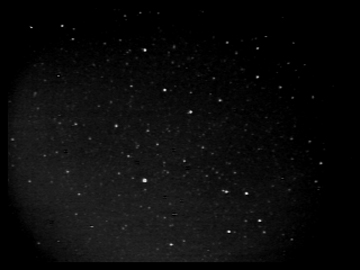 ---
Deep-Sky objects located in this Constellation:


M49 - (galaxy)
04/27/2003 8" SCT f6.3, StellaCam-EX 2.5 seconds - 01/12/1992 - 8" Dob f4.5, 16mm 57x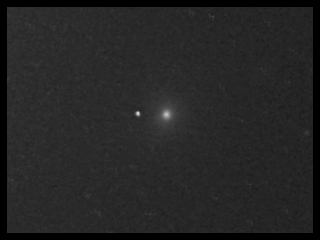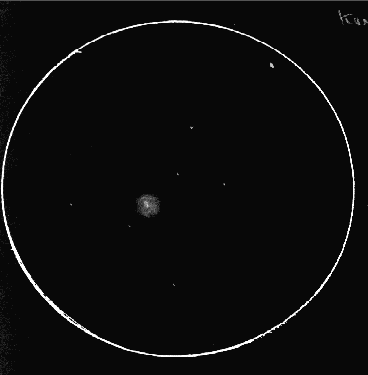 M49 & NGC4467, UGC7636 & VCC1254 (galaxy) - 06/15/2018 - 8" SCT f6.3, StellaCam-3 @ 120 seconds





M58 - (galaxy)
01/02/1992 - 8" Dob f4.5, 16mm 57x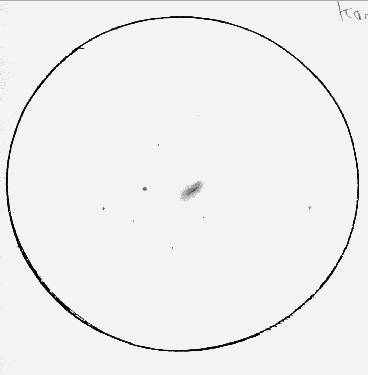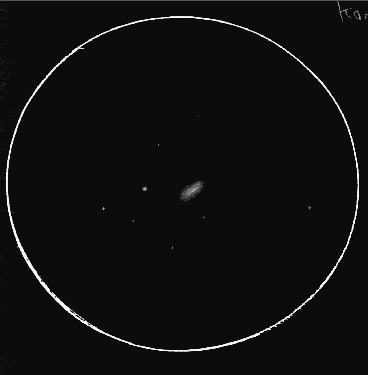 M59 - (galaxy)
01/02/1992 - 8" Dob f4.5, 16mm 57x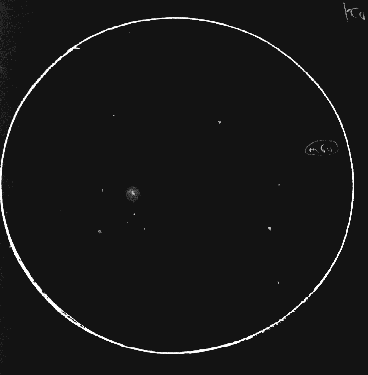 M60 - (galaxy)
01/02/1992 - 8" Dob f4.5, 16mm 57x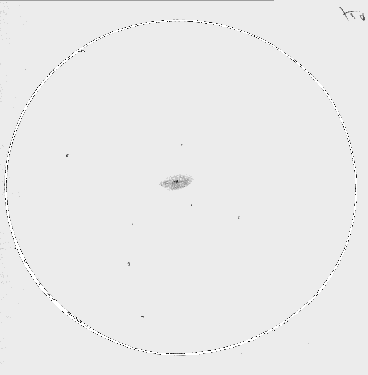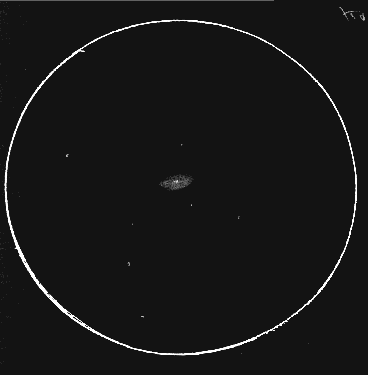 M60 & NGC4647 (galaxy) - 06/14/2018 - 8" SCT f6.3, StellaCam-3 @ 120 seconds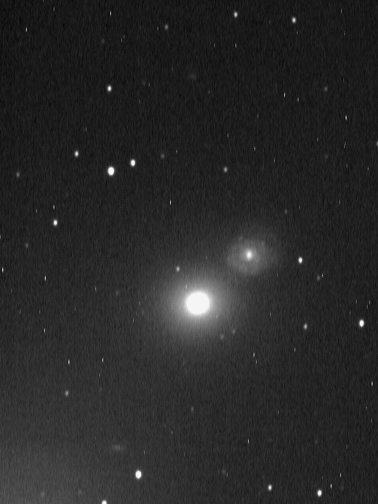 M61 - (galaxy)
01/02/1992 - 8" Dob f4.5, 16mm 57x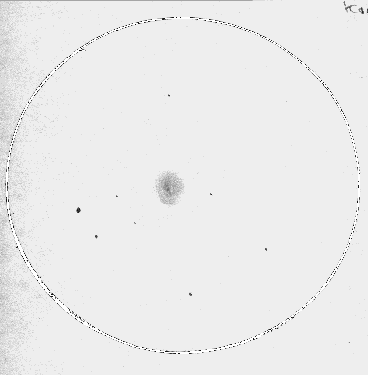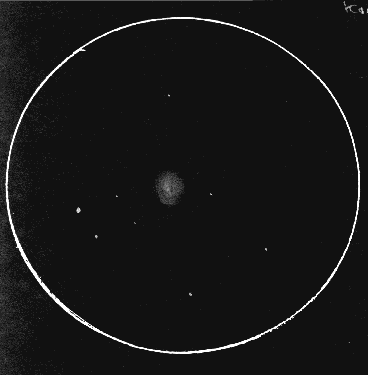 M61 (galaxy) - 05/08/2016 - 8" SCT f6.3, StellaCam-3 @ 35 seconds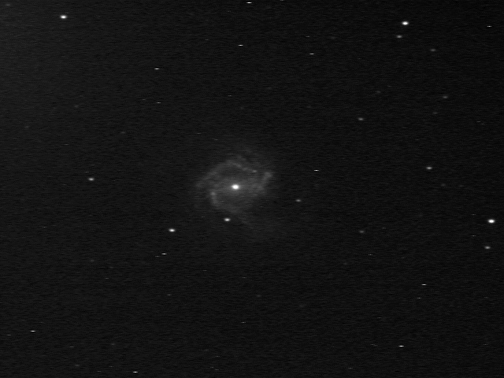 M84 - (galaxy)
04/27/2003 8" SCT f6.3, StellaCam-EX 2.5 seconds - 03/01/1992 - 8" Dob f4.5, 6.5mm 141x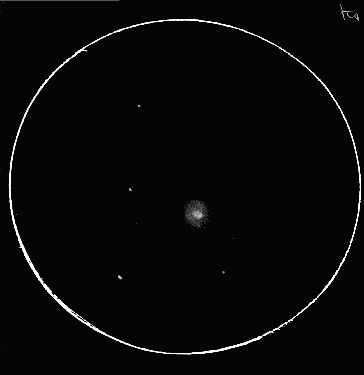 M84 (galaxy) - 05/01/2013 - 8" SCT f6.3, StellaCam-3 35 seconds





M86 - (galaxy)
04/27/2003 8" SCT f6.3, StellaCam-EX 2.5 seconds - 03/01/1992 - 8" Dob f4.5, 6.5mm 141x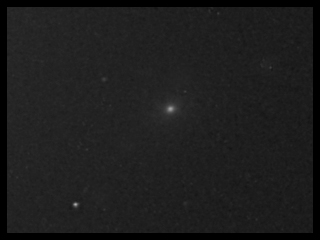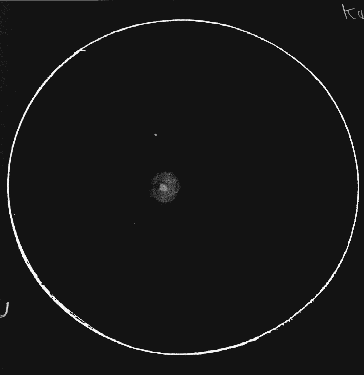 M86 (galaxy) - 05/01/2013 - 8" SCT f6.3, StellaCam-3 35 seconds





M87 - (galaxy)
04/27/2003 8" SCT f6.3, StellaCam-EX 2.5 seconds - 03/01/1992 - 8" Dob f4.5, 6.5mm 141x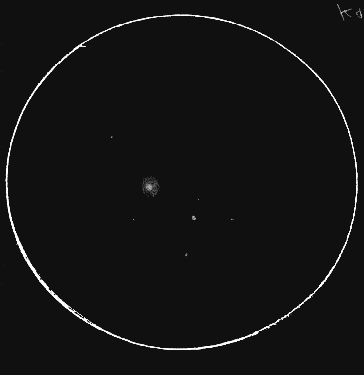 M87 (galaxy) - 05/01/2013 - 8" SCT f6.3, StellaCam-3 35 seconds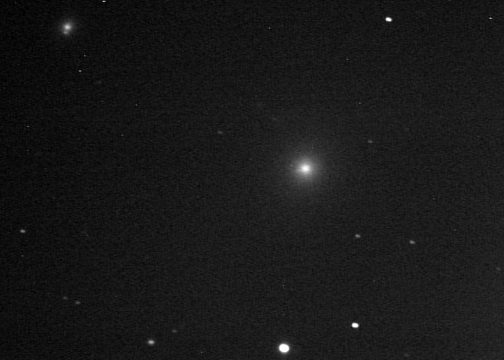 M87 Black Hole Jet - 06/11/2018 - 8" SCT f6.3, StellaCam-3 60 seconds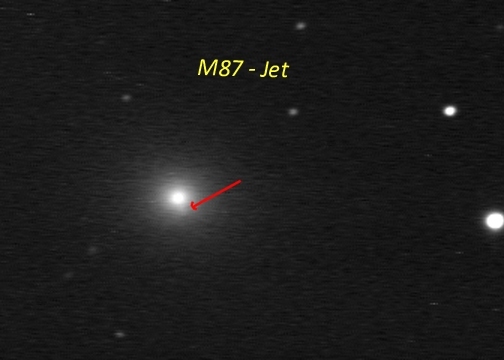 M87 Relativistic Superluminal Jet - 05/24/2020 - 8" SCT f6.3, ASI294MC 10 minutes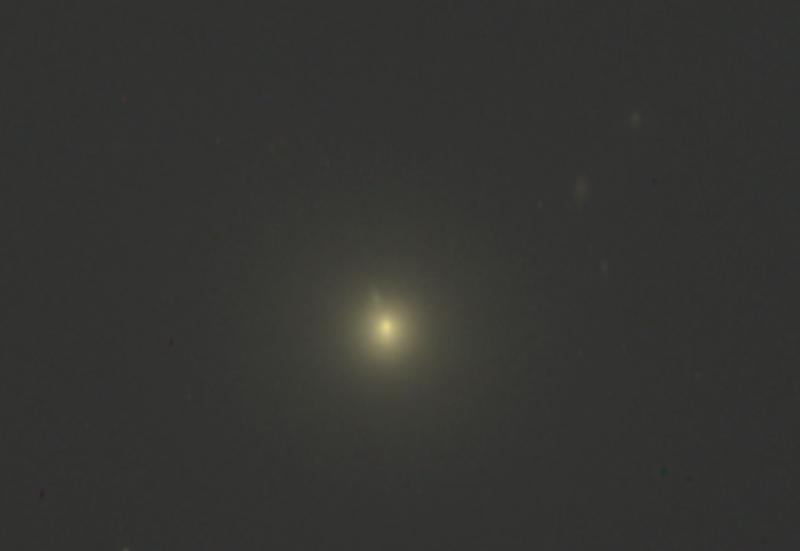 M89 - (galaxy)
04/16/2009 8" SCT f10, StellaCam-II 8 seconds - 03/01/1992 - 8" Dob f4.5, 6.5mm 141x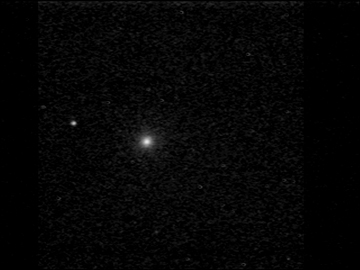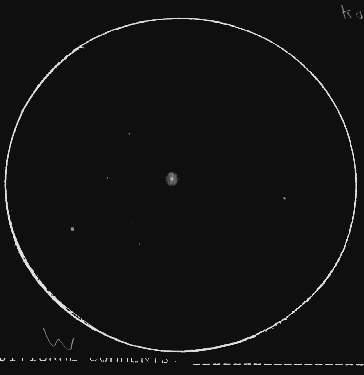 M89 (galaxy) - 05/01/2013 - 8" SCT f6.3, StellaCam-3 35 seconds





M90 - (galaxy)
04/16/2009 8" SCT f10, StellaCam-II 8 seconds - 03/01/1992 - 8" Dob f4.5, 6.5mm 141x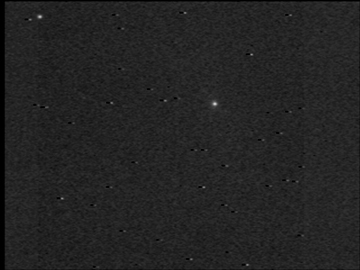 M90 (galaxy) - 06/14/2018 - 8" SCT f6.3, StellaCam-3 @ 180 seconds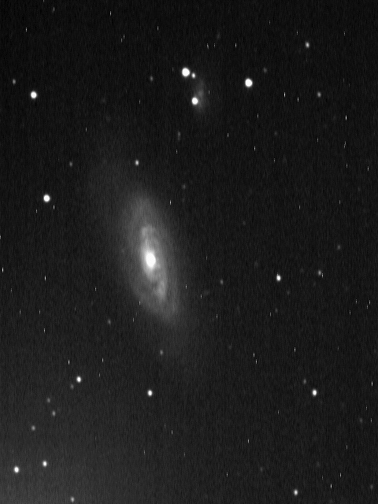 M104 - (galaxy) 'the Sombrero'
04/27/2003 8" SCT f6.3, StellaCam-EX 2.5 seconds - 06/09/1991 - 8" Dob f4.5, 6.5mm 141x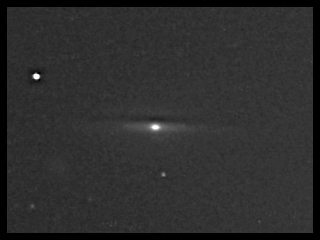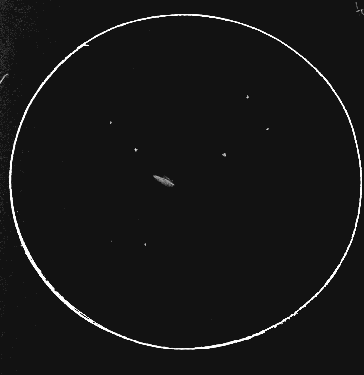 M104 (galaxy) - 04/13/2012 - 8" SCT f6.3, StellaCam-3 @ 20 seconds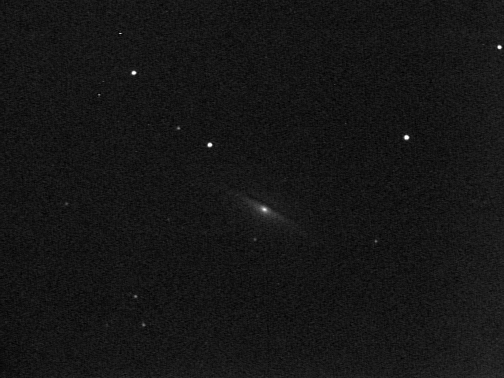 M104 (galaxy) - 04/05/2013 - 6" RC f9, StellaCam-3 25 seconds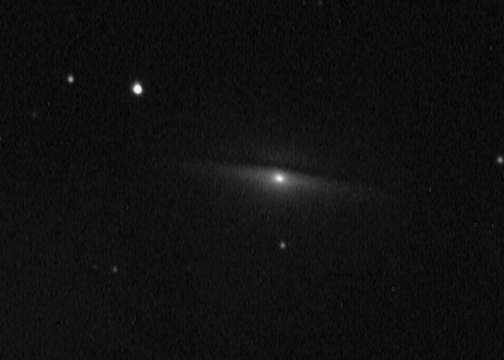 NGC 3818 (galaxy) - 05/24/2014 - 6" RC f5, StellaCam-3 30 seconds




NGC 3817, 3819, 3820, 3822 & 3825 (galaxy) - 04/26/2017 - 8" SCT f6.3, StellaCam-3 @ 60 seconds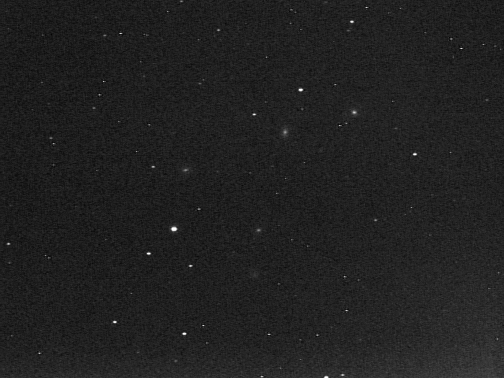 NGC 3833 & 3848 (galaxy) - 04/26/2017 - 8" SCT f6.3, StellaCam-3 @ 60 seconds






NGC 3852 (non-existent) - 04/26/2017 - 8" SCT f6.3, StellaCam-3 @ 60 seconds






NGC 3863 & 3874 (galaxy & double-star) - 04/26/2017 - 8" SCT f6.3, StellaCam-3 @ 60 seconds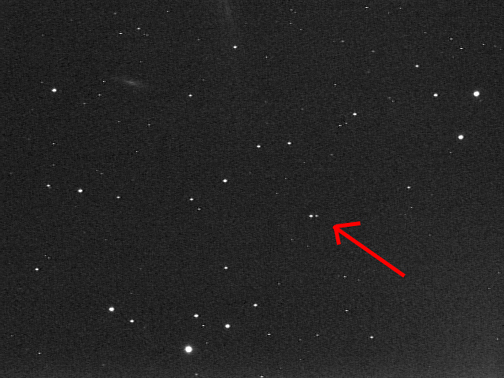 NGC 3876 & UGC6734 (galaxy & double-star) - 04/26/2017 - 8" SCT f6.3, StellaCam-3 @ 60 seconds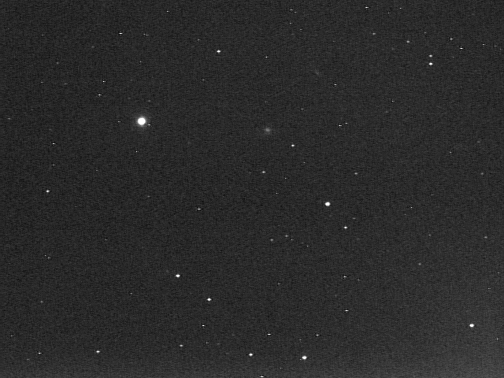 NGC 3914 (galaxy) - 04/26/2017 - 8" SCT f6.3, StellaCam-3 @ 60 seconds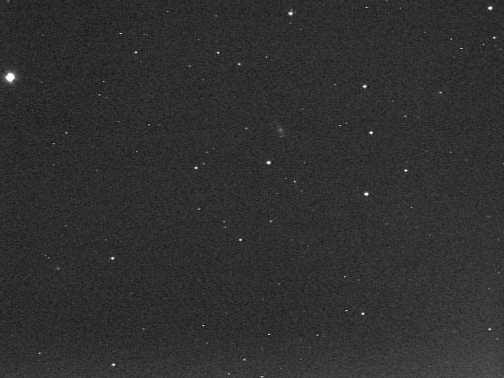 NGC 3915 (non-existent, see IC2963 below) - 04/26/2017 - 8" SCT f6.3, StellaCam-3 @ 60 seconds





NGC 3952 (galaxy) - 05/19/2015 - 8" SCT f5, StellaCam-3 @ 35 seconds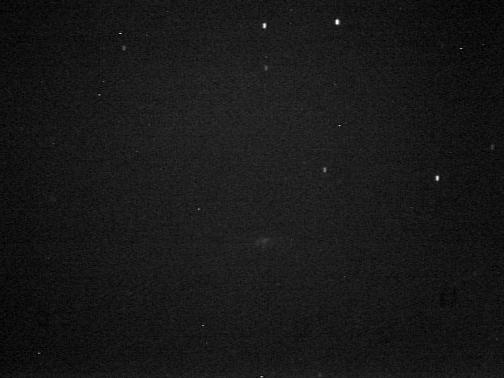 NGC 3976 (galaxy) - 05/24/2014 - 6" RC f5, StellaCam-3 30 seconds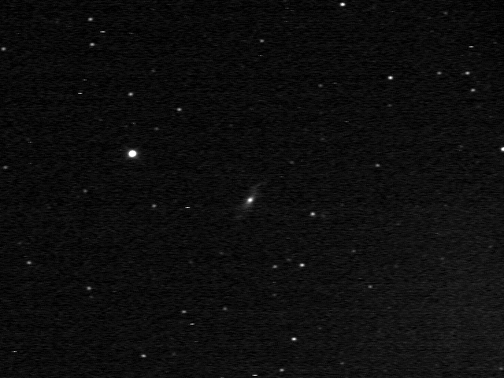 NGC 4030 (galaxy) - 04/05/2013 - 6" RC f9, StellaCam-3 25 seconds




NGC 4044 (galaxy) - 04/26/2017 - 8" SCT f6.3, StellaCam-3 @ 60 seconds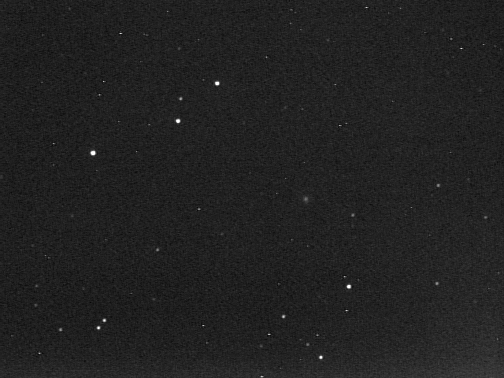 NGC 4045 & 4045A (galaxy) - 05/19/2015 - 8" SCT f5, StellaCam-3 @ 35 seconds





NGC 4067 (galaxy) - 04/26/2017 - 8" SCT f6.3, StellaCam-3 @ 60 seconds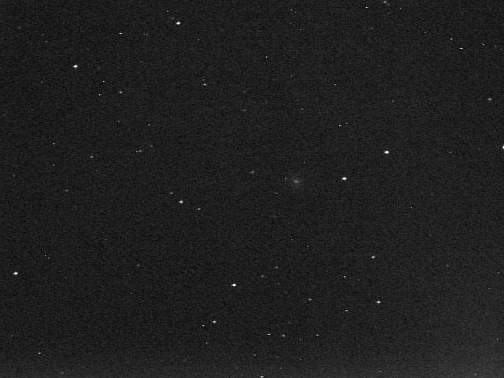 NGC 4063, 4073, 4075, 4139, 4140 (galaxy) - 05/24/2014 - 6" RC f5, StellaCam-3 30 seconds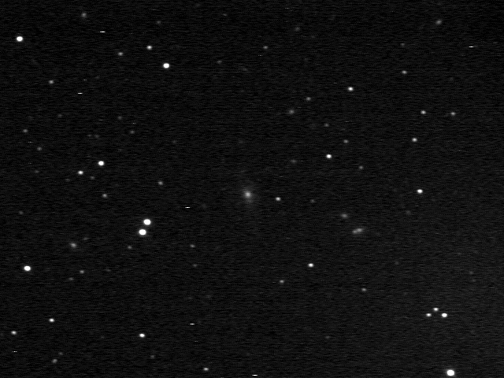 NGC 4063, 4073, 4077, 4139, PGC38164, 38211 (galaxy) - 04/26/2017 - 8" SCT f6.3, StellaCam-3 @ 60 seconds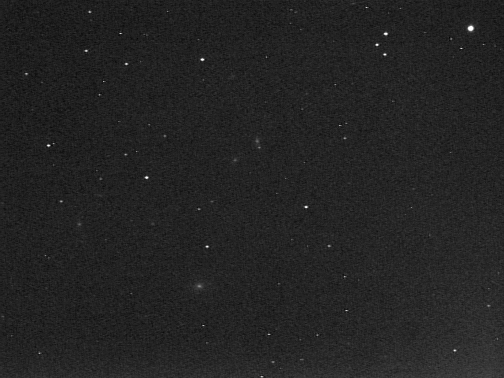 NGC 4116 & 4123 (galaxy) - 05/24/2014 - 6" RC f5, StellaCam-3 30 seconds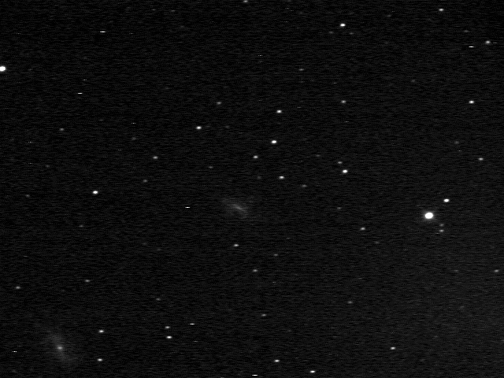 NGC 4119 (non-existent) - 04/26/2017 - 8" SCT f6.3, StellaCam-3 @ 60 seconds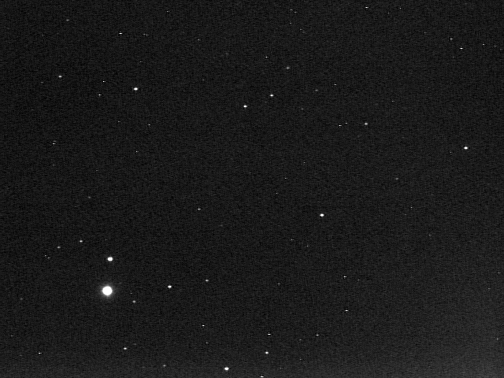 NGC 4124 (galaxy) - 05/24/2014 - 6" RC f5, StellaCam-3 30 seconds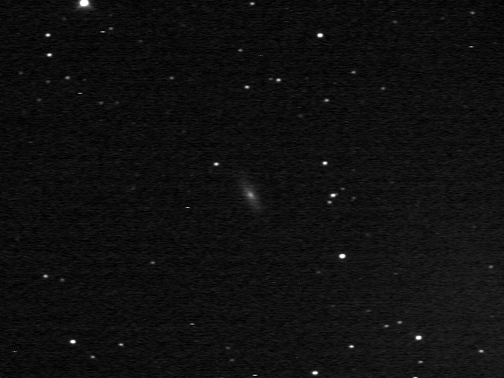 NGC 4129 (galaxy) - 05/19/2015 - 8" SCT f5, StellaCam-3 @ 35 seconds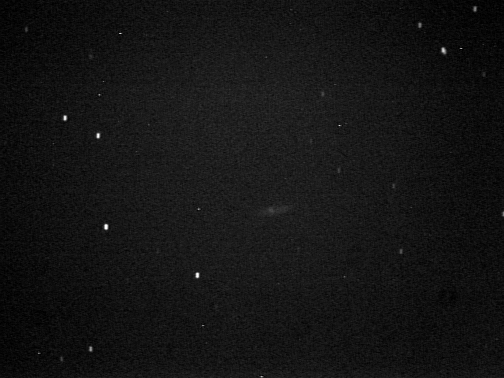 NGC 4164, 4165 & 4168 (galaxy) - 05/24/2014 - 6" RC f5, StellaCam-3 30 seconds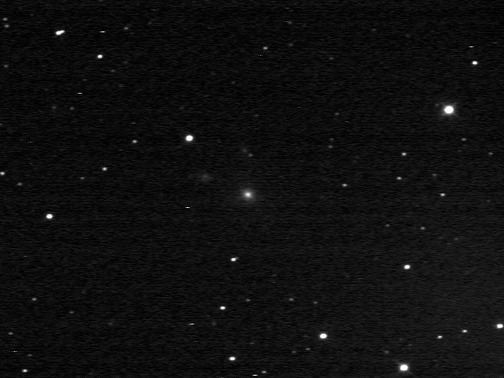 NGC 4178 (galaxy) - 05/24/2014 - 6" RC f5, StellaCam-3 30 seconds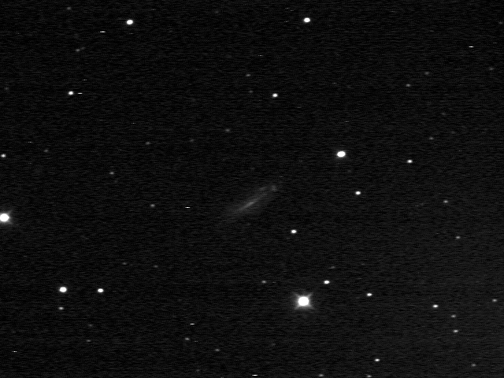 NGC 4179 (galaxy) - 04/05/2013 - 6" RC f9, StellaCam-3 25 seconds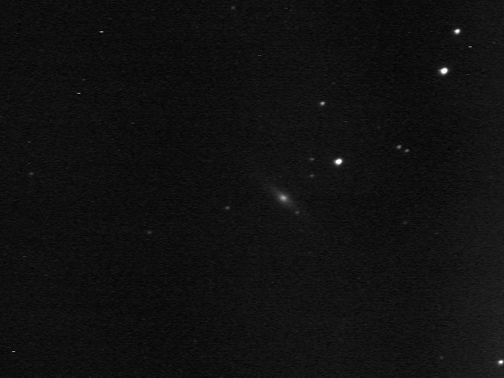 NGC 4180 (galaxy) - 04/26/2017 - 8" SCT f6.3, StellaCam-3 @ 60 seconds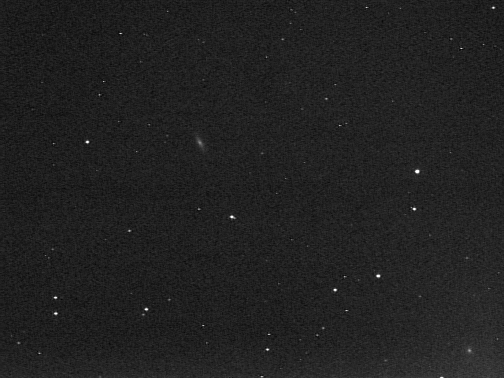 NGC 4193 (galaxy) - 05/19/2015 - 8" SCT f5, StellaCam-3 @ 35 seconds





NGC 4197 (galaxy) - 04/26/2017 - 8" SCT f6.3, StellaCam-3 @ 60 seconds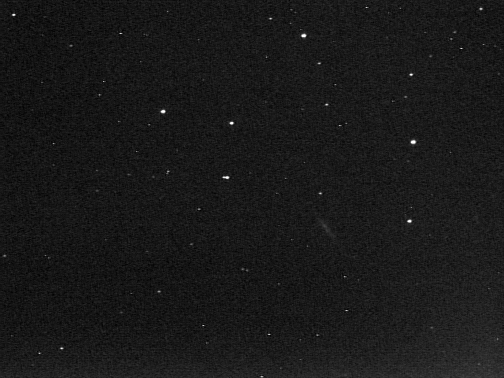 NGC 4200 (galaxy) - 04/26/2017 - 8" SCT f6.3, StellaCam-3 @ 60 seconds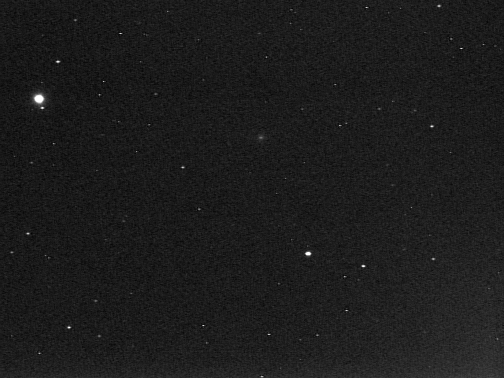 NGC 4206 & 4216 (galaxy) - 05/24/2014 - 6" RC f5, StellaCam-3 30 seconds




NGC 4206 & 4216 (galaxy) - 04/26/2017 - 8" SCT f6.3, StellaCam-3 @ 60 seconds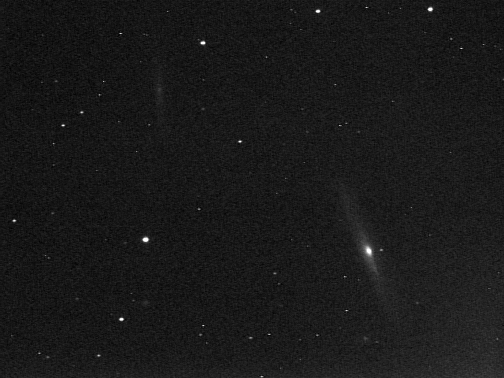 NGC 4215 (galaxy) - 05/19/2015 - 8" SCT f5, StellaCam-3 @ 35 seconds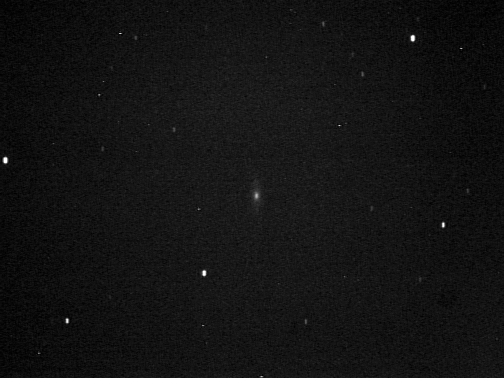 NGC 4216 (galaxy) - 06/02/2011 - 6" RC f9, StellaCam-3 15 seconds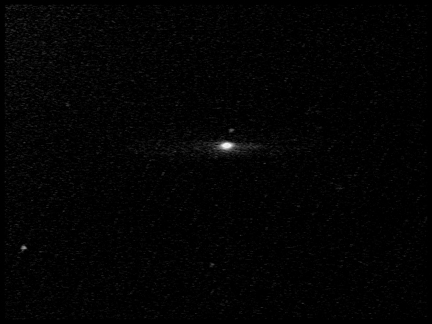 NGC 4224 & 4233 (galaxy) - 05/24/2014 - 6" RC f5, StellaCam-3 30 seconds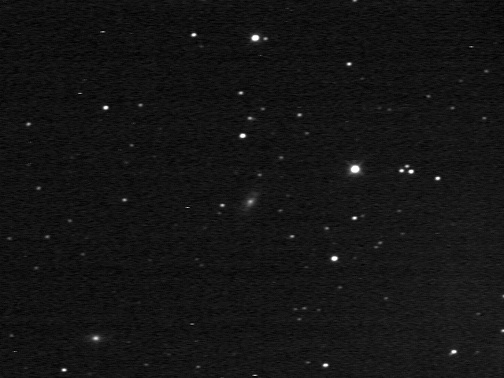 NGC 4233 & 4224 (galaxy) - 05/24/2014 - 6" RC f5, StellaCam-3 30 seconds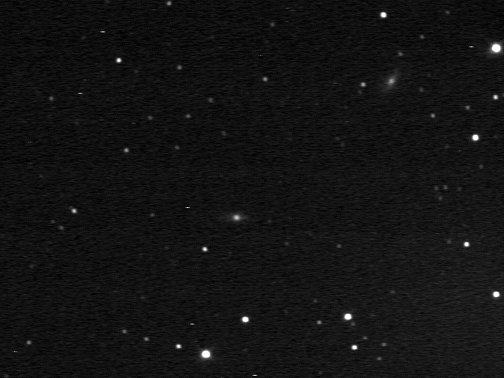 NGC 4234 (galaxy) - 05/19/2015 - 8" SCT f5, StellaCam-3 @ 35 seconds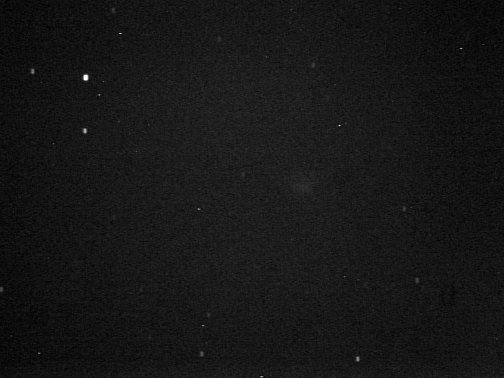 NGC 4235 (galaxy) - 05/24/2014 - 6" RC f5, StellaCam-3 30 seconds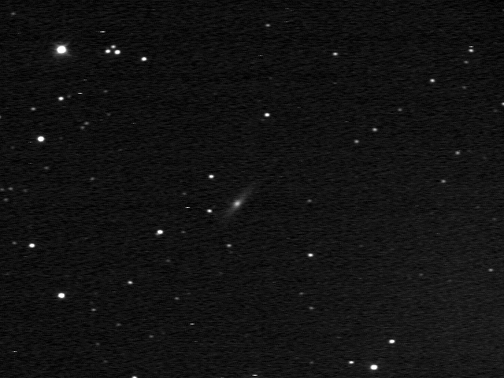 NGC 4223 & 4241 (galaxy) - 05/24/2014 - 6" RC f5, StellaCam-3 30 seconds



NGC 4246 & 4247 (galaxy) - 05/19/2015 - 8" SCT f5, StellaCam-3 @ 35 seconds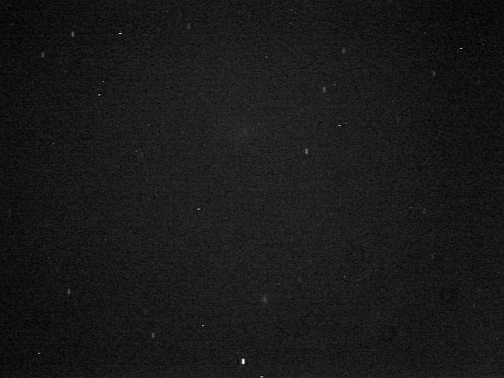 NGC 4260, 4269 & IC3136 (galaxy) - 05/24/2014 - 6" RC f5, StellaCam-3 30 seconds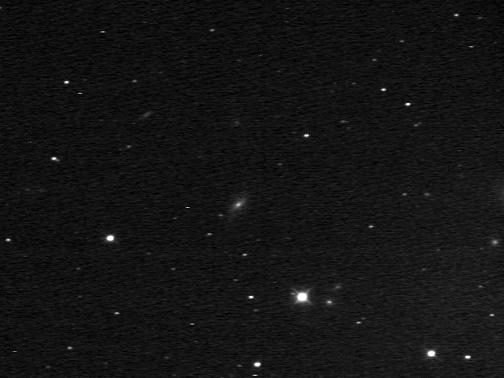 NGC 4261 & 4264 (galaxy) - 04/05/2013 - 6" RC f9, StellaCam-3 25 seconds




NGC 4267 (galaxy) - 05/24/2014 - 6" RC f5, StellaCam-3 30 seconds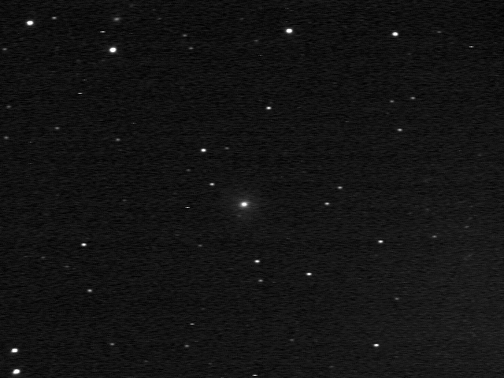 NGC 4268, 4270, 4273, 4277 & 4281 (galaxy) - 04/05/2013 - 6" RC f9, StellaCam-3 25 seconds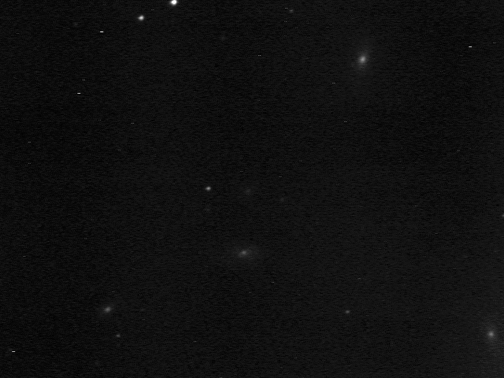 NGC 4281 (galaxy) - 04/05/2013 - 6" RC f9, StellaCam-3 25 seconds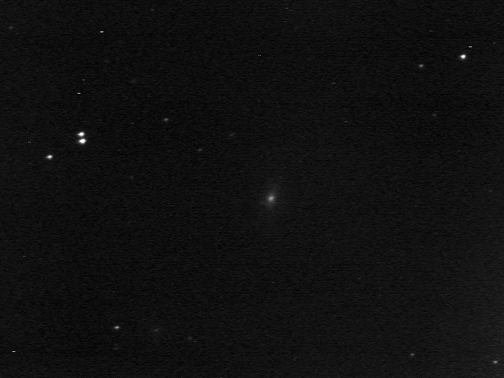 NGC 4292 (galaxy) - 05/08/2016 - 8" SCT f6.3, StellaCam-3 @ 35 seconds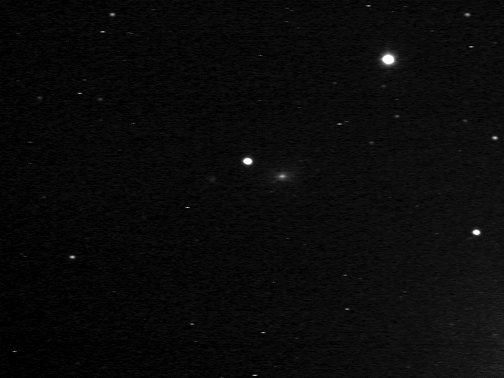 NGC 4294 & 4299 (galaxy) - 05/24/2014 - 6" RC f5, StellaCam-3 30 seconds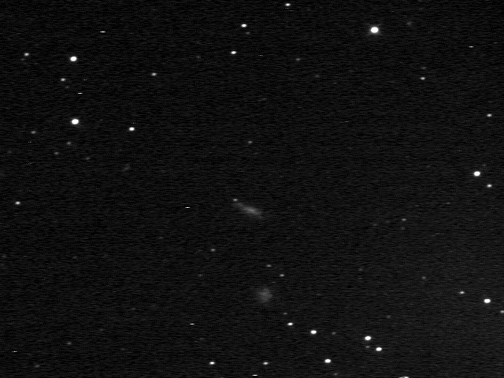 NGC 4296 & 4297 (galaxy) - 04/26/2017 - 8" SCT f6.3, StellaCam-3 @ 60 seconds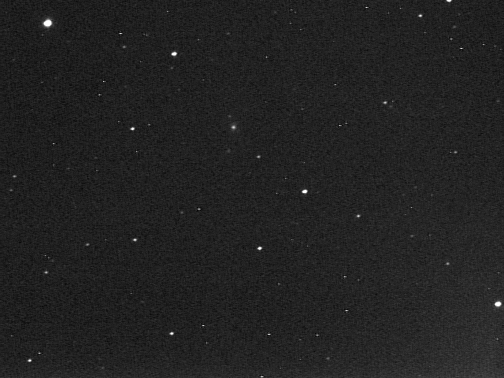 NGC 4300 (galaxy) - 04/26/2017 - 8" SCT f6.3, StellaCam-3 @ 60 seconds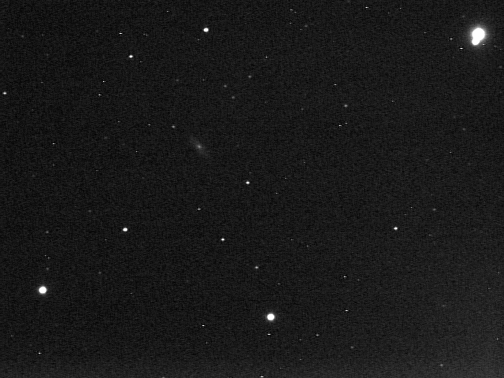 NGC 4307 (galaxy) - 05/08/2016 - 8" SCT f6.3, StellaCam-3 @ 35 seconds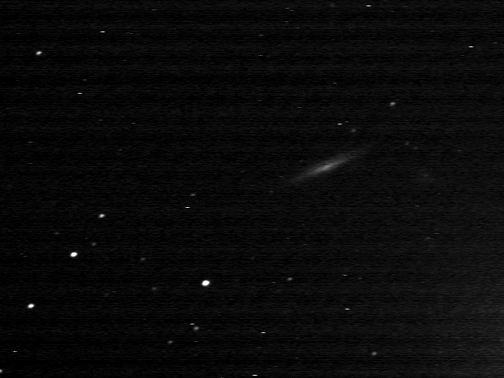 NGC 4313 (galaxy) - 05/08/2016 - 8" SCT f6.3, StellaCam-3 @ 35 seconds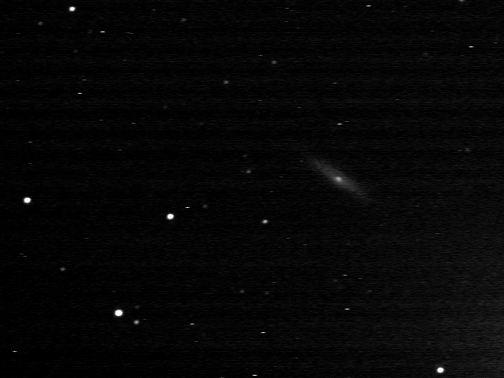 NGC 4316 (galaxy) - 05/08/2016 - 8" SCT f6.3, StellaCam-3 @ 35 seconds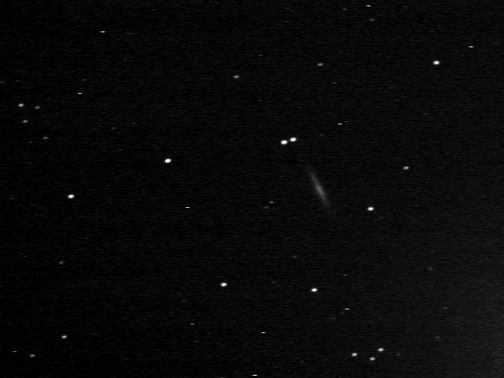 NGC 4324 (galaxy) - 05/08/2016 - 8" SCT f6.3, StellaCam-3 @ 35 seconds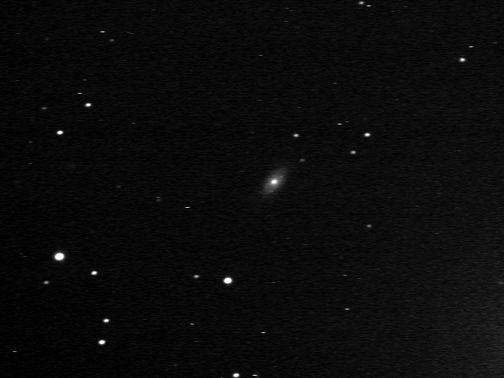 NGC 4326, 4333 & 4339 (galaxy) - 04/26/2017 - 8" SCT f6.3, StellaCam-3 @ 60 seconds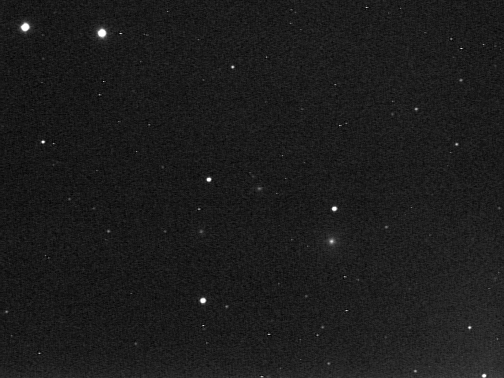 NGC 4339 (galaxy) - 05/08/2016 - 8" SCT f6.3, StellaCam-3 @ 35 seconds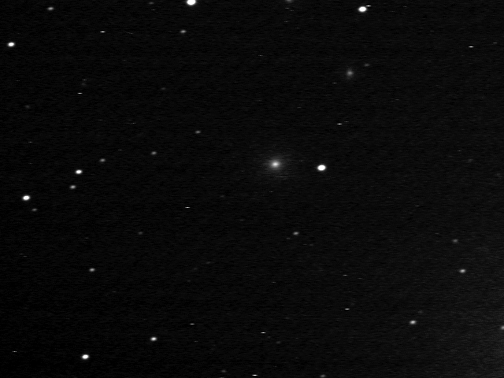 NGC 4341, 4342, IC3257 & IC3259 (galaxy) - 05/08/2016 - 8" SCT f6.3, StellaCam-3 @ 35 seconds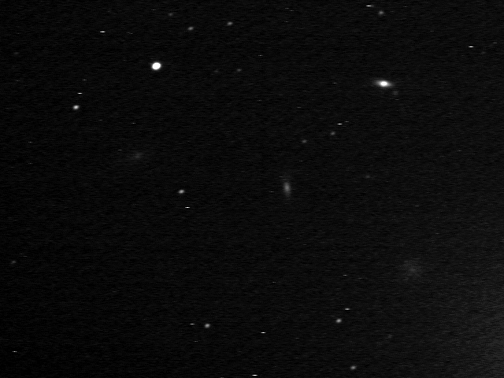 NGC 4342 & 4343 (galaxy) - 05/08/2016 - 8" SCT f6.3, StellaCam-3 @ 35 seconds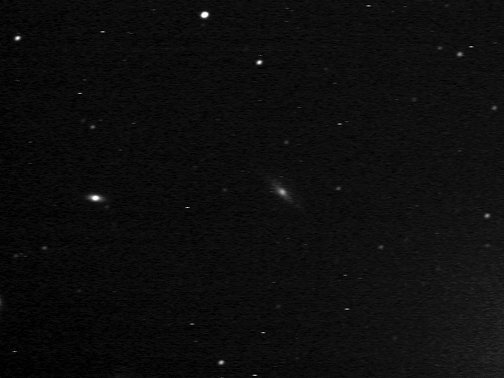 NGC 4348 (galaxy) - 05/08/2016 - 8" SCT f6.3, StellaCam-3 @ 35 seconds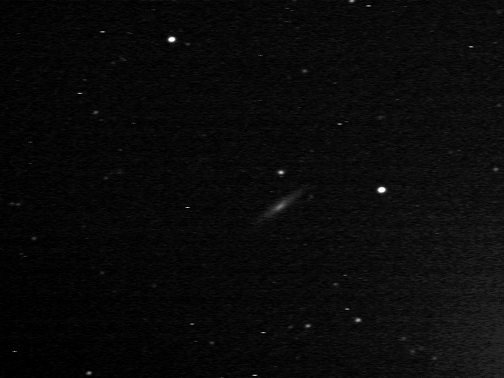 NGC 4351 (4354) (galaxy) - 05/08/2016 - 8" SCT f6.3, StellaCam-3 @ 35 seconds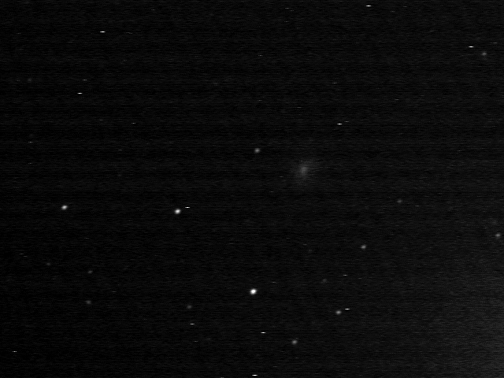 NGC 4352 (galaxy) - 04/26/2017 - 8" SCT f6.3, StellaCam-3 @ 60 seconds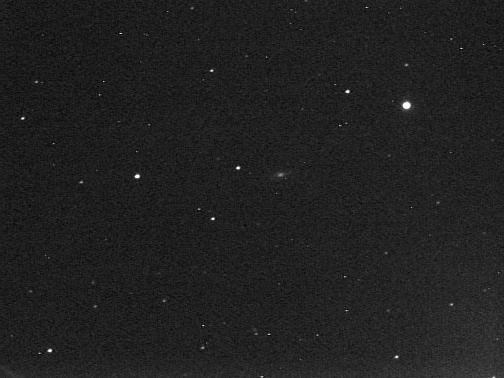 NGC 4356 (galaxy) - 04/26/2017 - 8" SCT f6.3, StellaCam-3 @ 60 seconds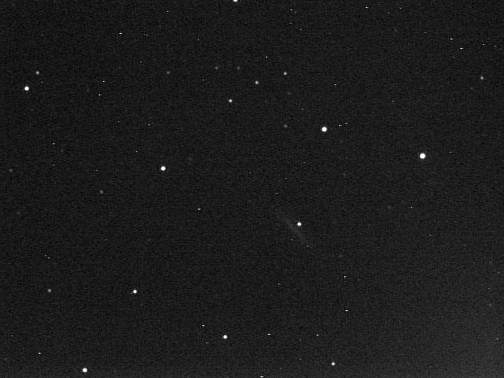 NGC 4365 (galaxy) - 04/05/2013 - 6" RC f9, StellaCam-3 25 seconds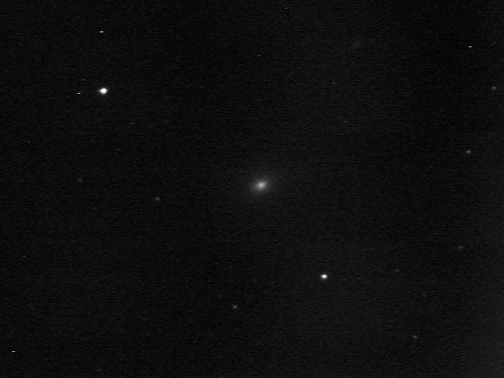 NGC 4366 (galaxy) - 04/05/2013 - 6" RC f9, StellaCam-3 25 seconds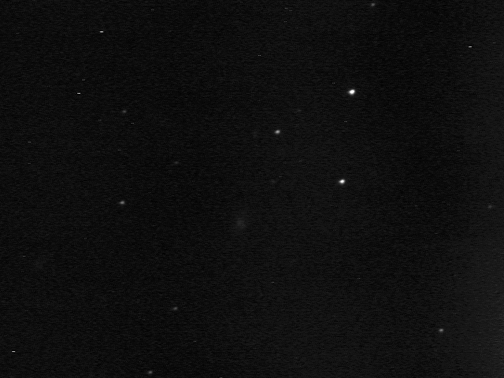 NGC 4368 (non-existent) - 04/26/2017 - 8" SCT f6.3, StellaCam-3 @ 60 seconds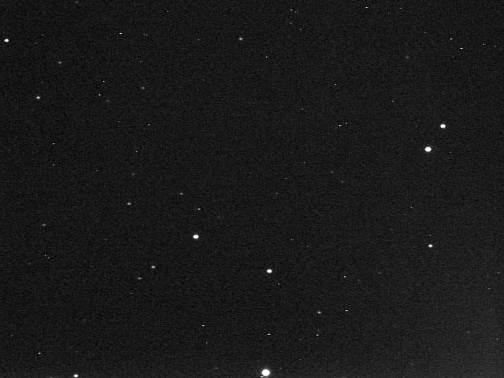 NGC 4370 (galaxy) - 04/20/2018 - 8" SCT f6.3, StellaCam-3 @ 60 seconds




NGC 4371 (galaxy) - 04/05/2013 - 6" RC f9, StellaCam-3 25 seconds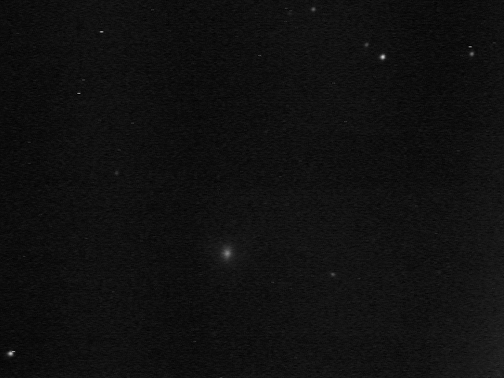 NGC 4376 (galaxy) - 04/20/2018 - 8" SCT f6.3, StellaCam-3 @ 60 seconds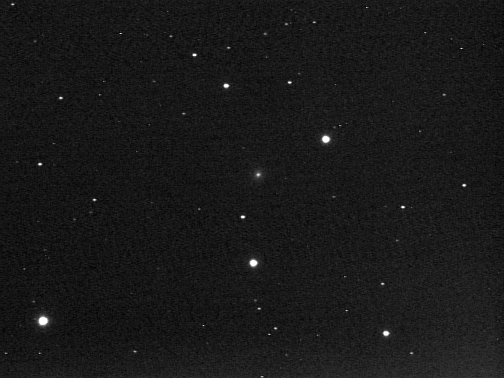 NGC 4378 (galaxy) - 05/08/2016 - 8" SCT f6.3, StellaCam-3 @ 35 seconds



NGC 4380 (galaxy) - 05/08/2016 - 8" SCT f6.3, StellaCam-3 @ 35 seconds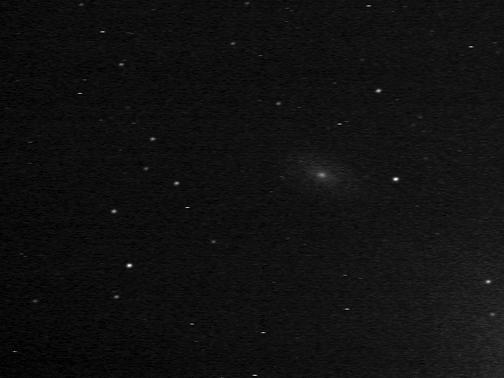 NGC 4387 (galaxy) - 04/20/2018 - 8" SCT f6.3, StellaCam-3 @ 60 seconds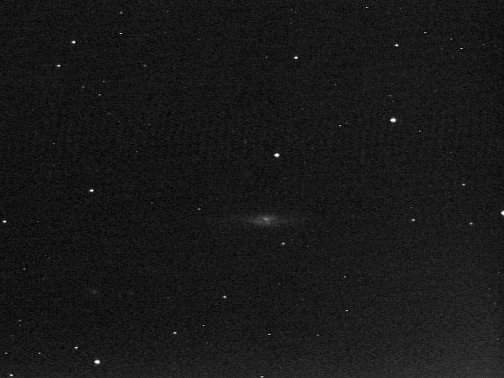 NGC 4388 and M84 & M86 (galaxy) - 04/20/2018 - 8" SCT f6.3, StellaCam-3 @ 60 seconds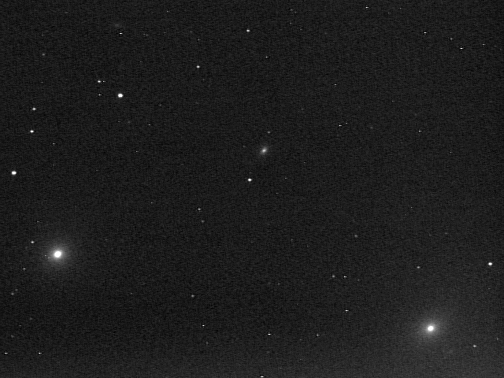 NGC 4390 (galaxy) - 04/20/2018 - 8" SCT f6.3, StellaCam-3 @ 60 seconds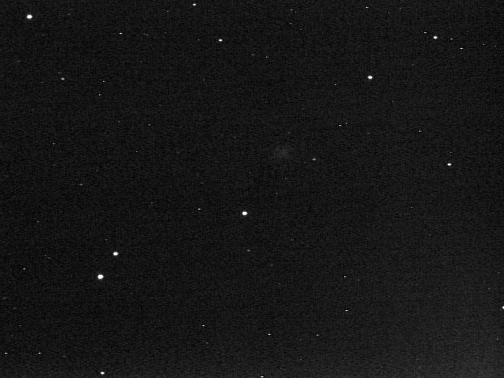 NGC 4403 & 4404 (galaxy) - 04/20/2018 - 8" SCT f6.3, StellaCam-3 @ 60 seconds




NGC 4409 (non existent) and 4420 (galaxy) - 04/20/2018 - 8" SCT f6.3, StellaCam-3 @ 60 seconds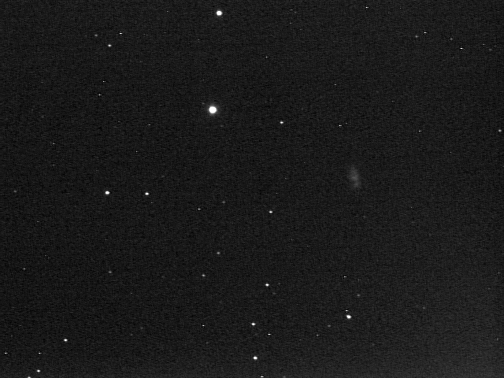 NGC 4412 (galaxy) - 04/20/2018 - 8" SCT f6.3, StellaCam-3 @ 60 seconds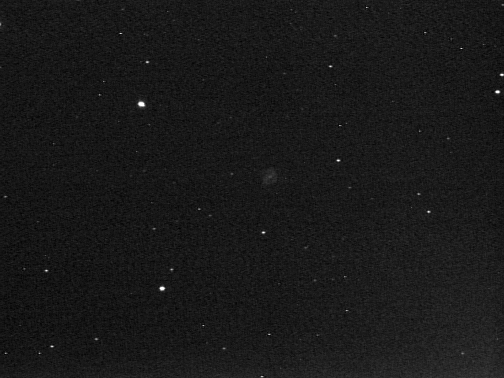 NGC 4413 & 4387 (galaxy) - 04/20/2018 - 8" SCT f6.3, StellaCam-3 @ 60 seconds




NGC 4415 (galaxy) - 04/20/2018 - 8" SCT f6.3, StellaCam-3 @ 60 seconds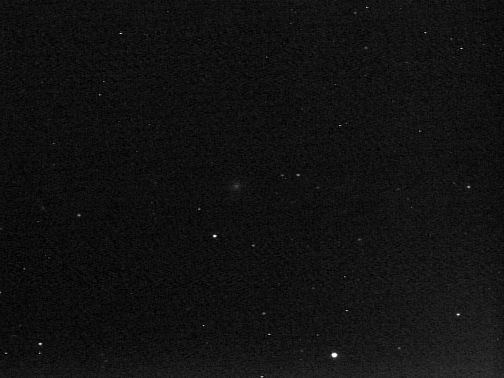 NGC 4417 (galaxy) - 04/20/2018 - 8" SCT f6.3, StellaCam-3 @ 60 seconds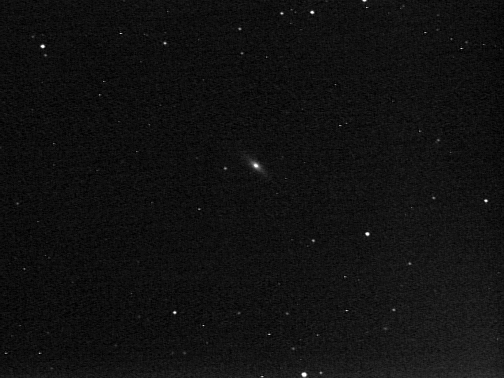 NGC 4418 (galaxy) - 04/20/2018 - 8" SCT f6.3, StellaCam-3 @ 60 seconds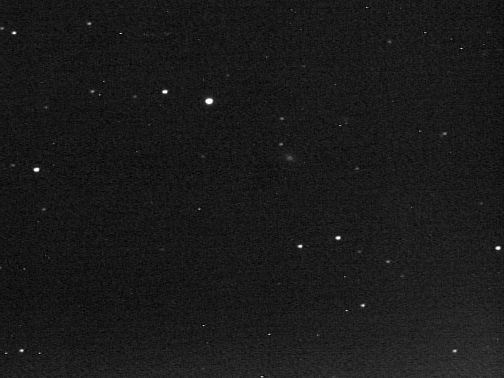 NGC 4422 (galaxy) - 04/20/2018 - 8" SCT f6.3, StellaCam-3 @ 60 seconds




NGC 4423 (galaxy) - 04/20/2018 - 8" SCT f6.3, StellaCam-3 @ 60 seconds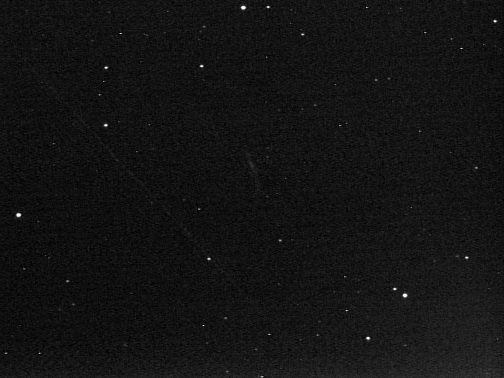 NGC 4425 (galaxy) - 04/20/2018 - 8" SCT f6.3, StellaCam-3 @ 60 seconds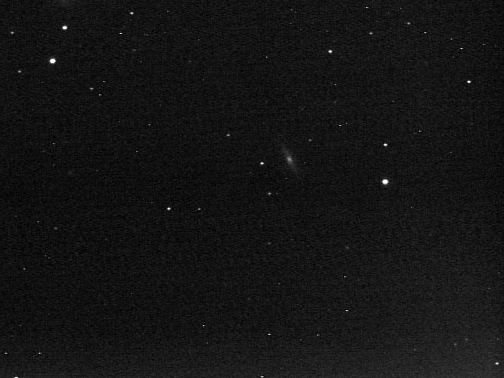 NGC 4429 (galaxy) - 04/05/2013 - 6" RC f9, StellaCam-3 25 seconds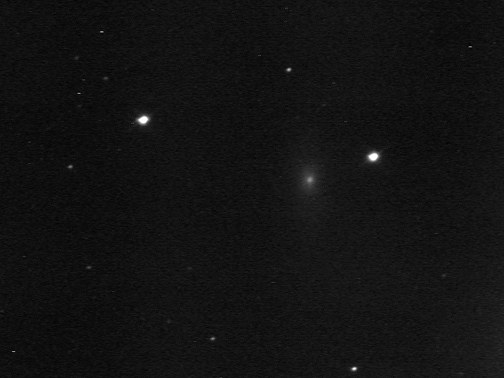 NGC 4430 & 4432 (galaxy) - 04/20/2018 - 8" SCT f6.3, StellaCam-3 @ 60 seconds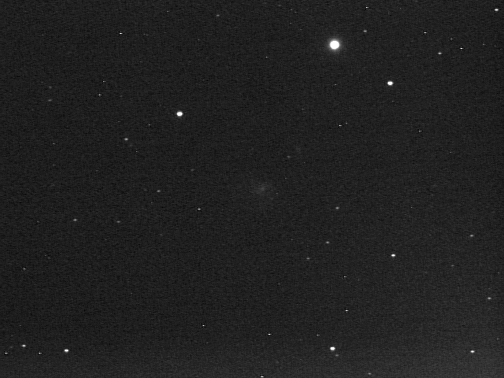 NGC 4431, 4436 & 4440 (galaxy) - 04/20/2018 - 8" SCT f6.3, StellaCam-3 @ 60 seconds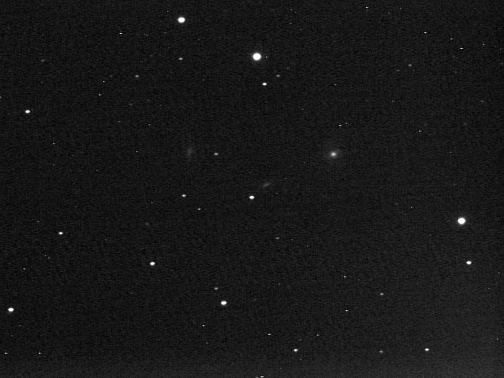 NGC 4434 (galaxy) - 04/20/2018 - 8" SCT f6.3, StellaCam-3 @ 60 seconds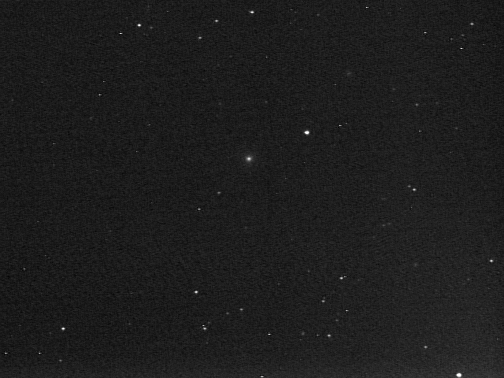 NGC 4435 & 4438 (galaxy) - 06/14/2018 - 8" SCT f6.3, StellaCam-3 @ 120 seconds






NGC 4442 (galaxy) - 06/02/2011 - 6" RC f9, StellaCam-3 15 seconds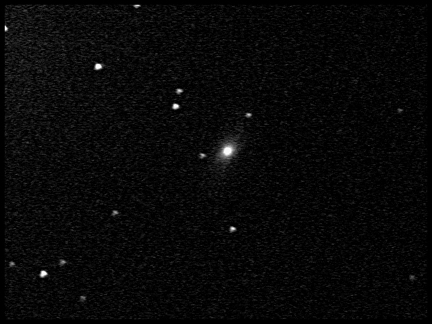 NGC 4452 & IC3381 (galaxy) - 04/20/2018 - 8" SCT f6.3, StellaCam-3 @ 60 seconds




NGC 4453 (galaxy) - 04/20/2018 - 8" SCT f6.3, StellaCam-3 @ 60 seconds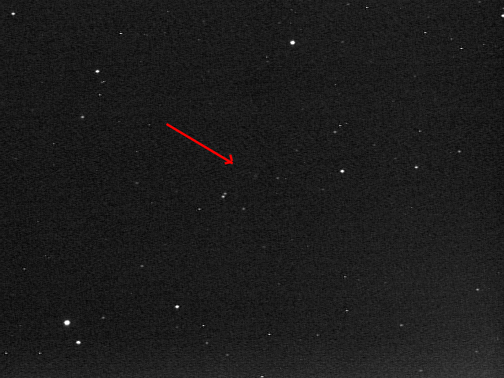 NGC 4454 (galaxy) - 04/20/2018 - 8" SCT f6.3, StellaCam-3 @ 60 seconds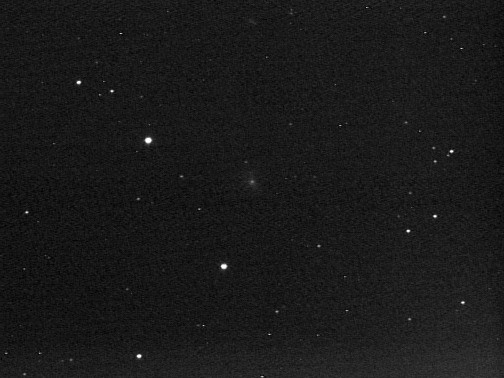 NGC 4457 (galaxy) - 05/08/2018 - 8" SCT f6.3, StellaCam-3 @ 60 seconds




NGC 4458 & 4461 (galaxy) - 05/08/2018 - 8" SCT f6.3, StellaCam-3 @ 60 seconds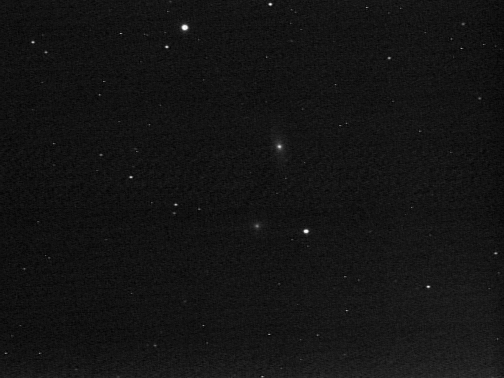 NGC 4464 & M49 (galaxy) - 05/08/2018 - 8" SCT f6.3, StellaCam-3 @ 60 seconds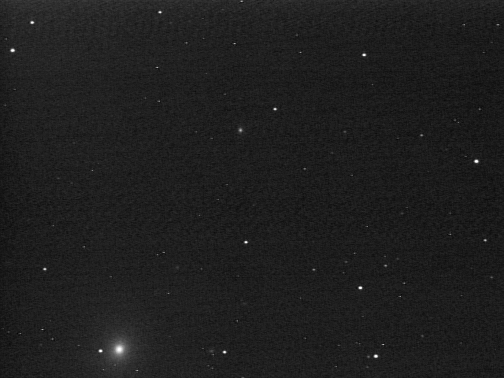 NGC 4469 (galaxy) - 05/08/2018 - 8" SCT f6.3, StellaCam-3 @ 60 seconds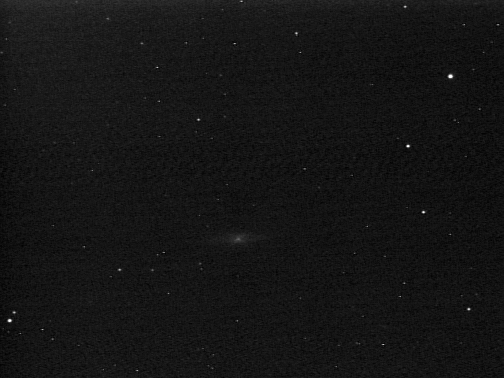 NGC 4470 & M49 (galaxy) - 05/08/2018 - 8" SCT f6.3, StellaCam-3 @ 60 seconds




NGC 4476 & 4478 (galaxy) - 04/05/2013 - 6" RC f9, StellaCam-3 25 seconds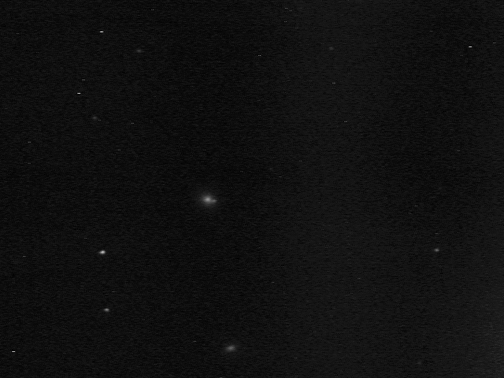 NGC 4480 (galaxy) - 05/08/2018 - 8" SCT f6.3, StellaCam-3 @ 60 seconds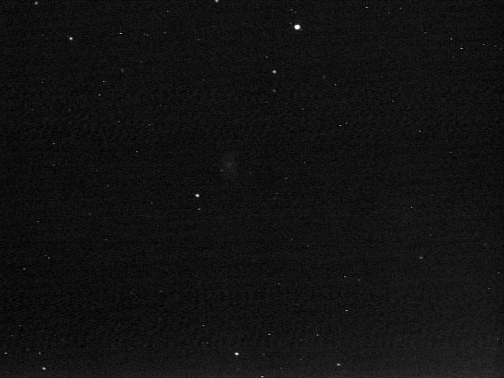 NGC 4482 (galaxy) - 05/08/2018 - 8" SCT f6.3, StellaCam-3 @ 60 seconds




NGC 4487 (galaxy) - 05/08/2018 - 8" SCT f6.3, StellaCam-3 @ 60 seconds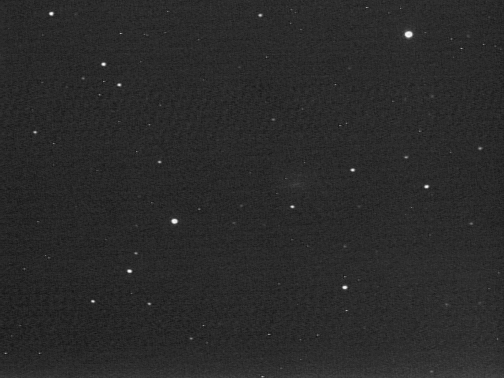 NGC 4488 (galaxy) - 05/08/2018 - 8" SCT f6.3, StellaCam-3 @ 60 seconds




NGC 4491 & 4497 (galaxy) - 05/08/2018 - 8" SCT f6.3, StellaCam-3 @ 60 seconds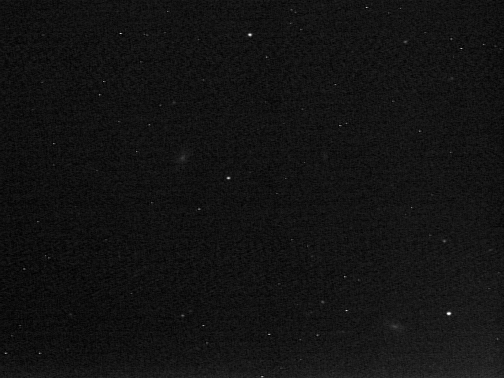 NGC 4492 (galaxy) - 05/08/2018 - 8" SCT f6.3, StellaCam-3 @ 60 seconds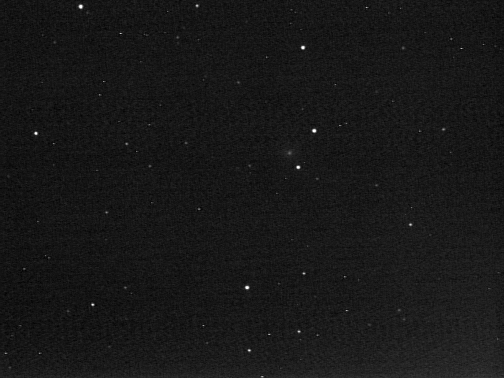 NGC 4496A & 4505 (galaxy) - 05/08/2018 - 8" SCT f6.3, StellaCam-3 @ 60 seconds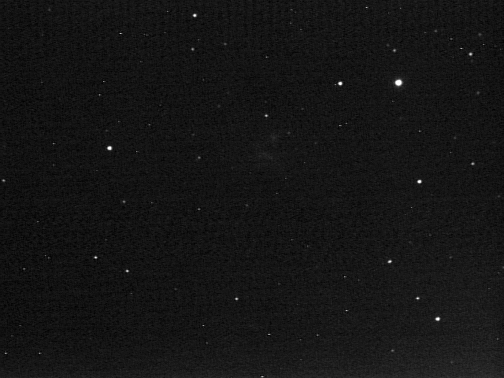 NGC 4503 & IC3470 (galaxy) - 05/08/2018 - 8" SCT f6.3, StellaCam-3 @ 60 seconds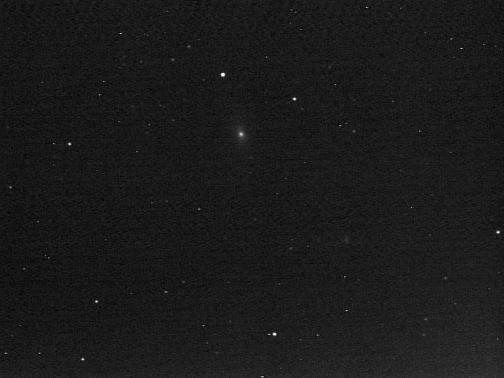 NGC 4504 (galaxy) - 05/08/2018 - 8" SCT f6.3, StellaCam-3 @ 60 seconds




NGC 4517 (galaxy) - 06/02/2011 - 6" RC f9, StellaCam-3 15 seconds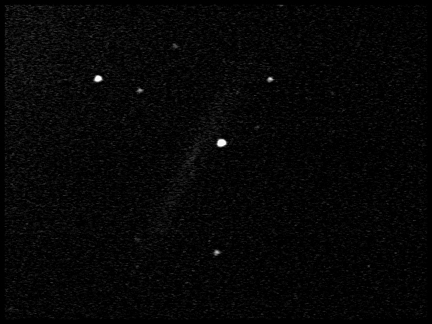 NGC 4519 (galaxy) - 05/08/2018 - 8" SCT f6.3, StellaCam-3 @ 60 seconds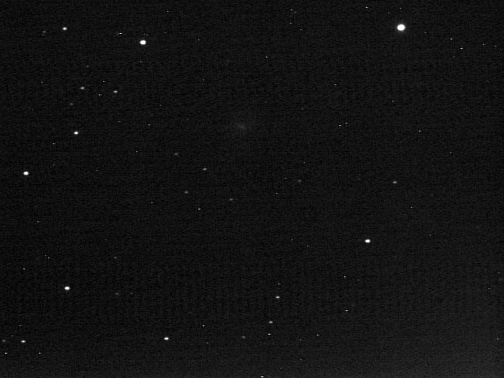 NGC 4520 (galaxy) - 05/08/2018 - 8" SCT f6.3, StellaCam-3 @ 60 seconds




NGC 4526 (galaxy) - 04/05/2013 - 6" RC f9, StellaCam-3 25 seconds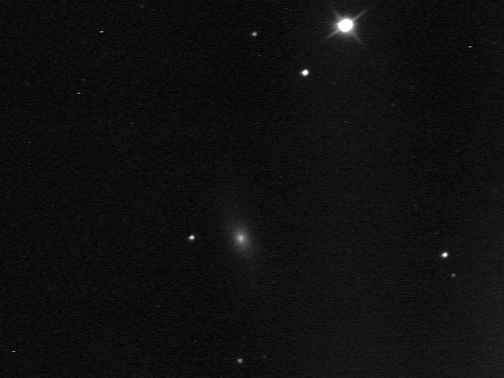 NGC 4527 (galaxy) - 04/05/2013 - 6" RC f9, StellaCam-3 25 seconds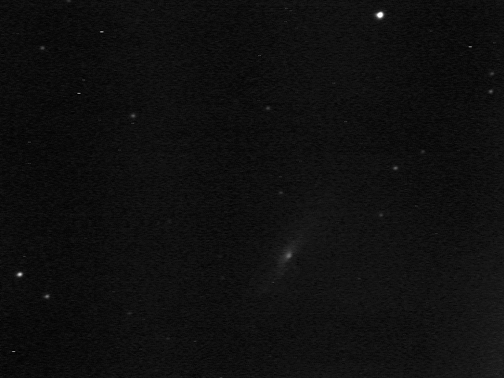 NGC 4528 (galaxy) - 05/08/2018 - 8" SCT f6.3, StellaCam-3 @ 60 seconds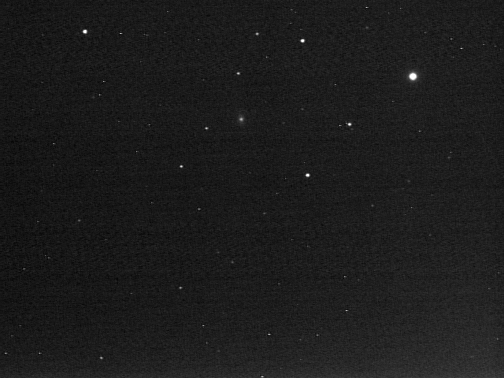 NGC 4531 (galaxy) - 05/08/2018 - 8" SCT f6.3, StellaCam-3 @ 60 seconds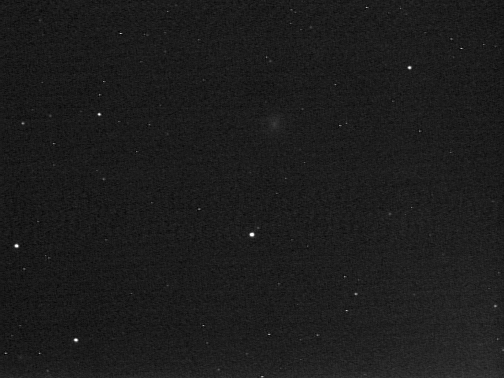 NGC 4532 (galaxy) - 05/08/2018 - 8" SCT f6.3, StellaCam-3 @ 60 seconds




NGC 4535 (galaxy) - 04/05/2013 - 6" RC f9, StellaCam-3 25 seconds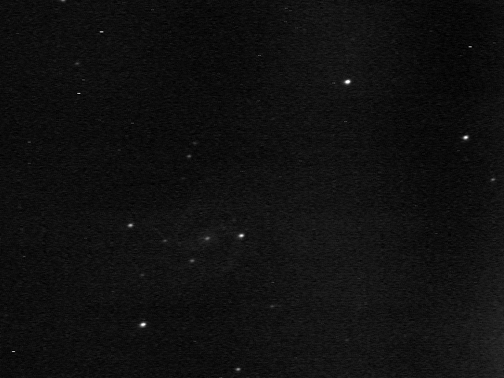 NGC 4536 (galaxy) - 06/02/2011 - 6" RC f9, StellaCam-3 15 seconds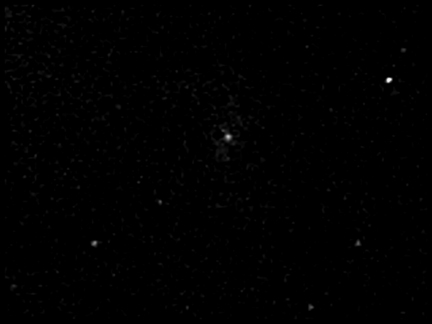 NGC 4541 (galaxy) - 05/08/2018 - 8" SCT f6.3, StellaCam-3 @ 60 seconds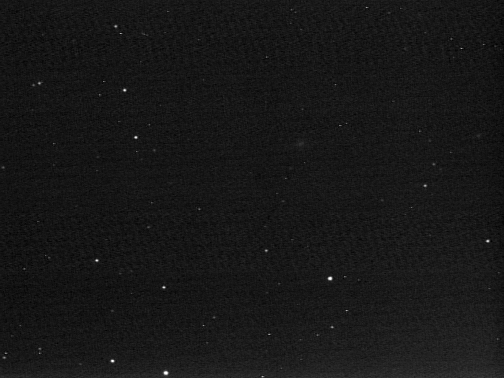 NGC 4546 (galaxy) - 04/05/2013 - 6" RC f9, StellaCam-3 25 seconds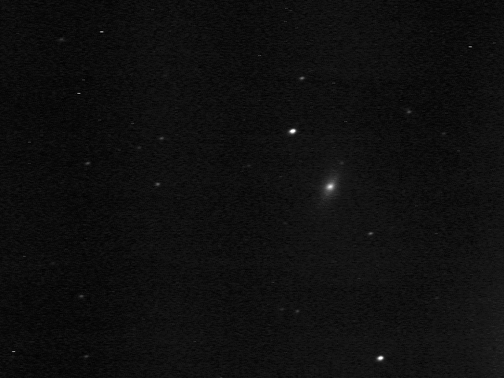 NGC 4550 & 4551 (galaxy) - 04/05/2013 - 6" RC f9, StellaCam-3 25 seconds




NGC 4560 (non-exist galaxy = NGC4526) - 05/10/2018 - 8" SCT f6.3, StellaCam-3 @ 60 seconds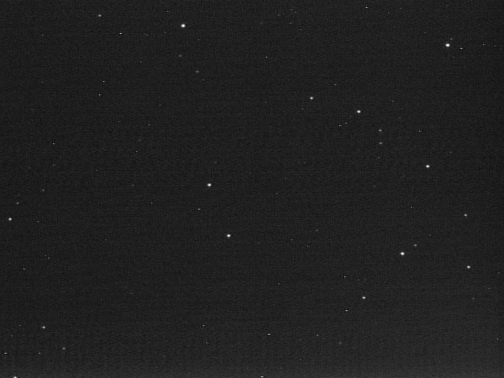 NGC 4564 (galaxy) - 05/10/2018 - 8" SCT f6.3, StellaCam-3 @ 60 seconds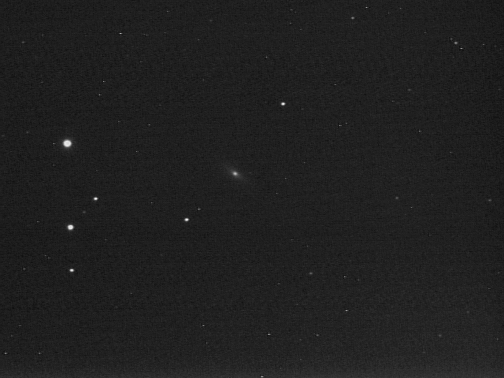 NGC 4567 & 4568 (galaxy) 'Siamese Twins' - 06/11/2018 - 8" SCT f6.3, StellaCam-3 @ 60 seconds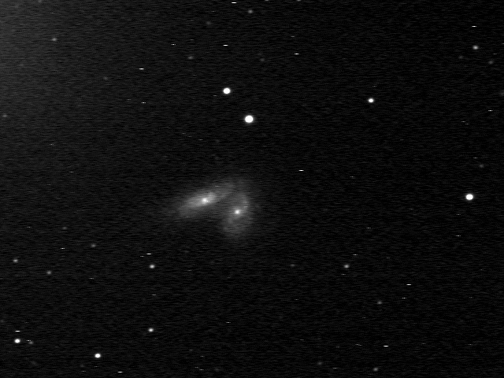 NGC 4570 (galaxy) - 04/05/2013 - 6" RC f9, StellaCam-3 25 seconds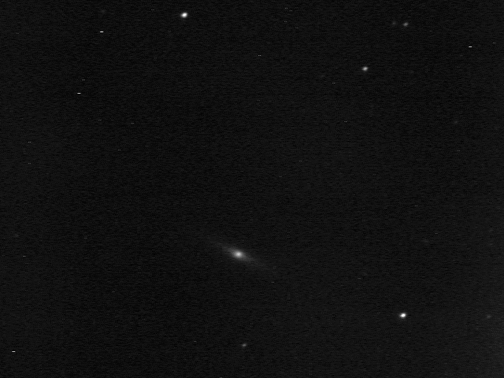 NGC 4577 (non-exist galaxy = NGC4591) - 05/10/2018 - 8" SCT f6.3, StellaCam-3 @ 60 seconds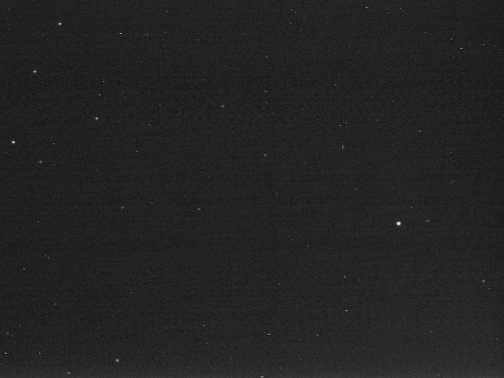 NGC 4578 (galaxy) - 05/10/2018 - 8" SCT f6.3, StellaCam-3 @ 60 seconds




NGC 4580 (galaxy) - 05/10/2018 - 8" SCT f6.3, StellaCam-3 @ 60 seconds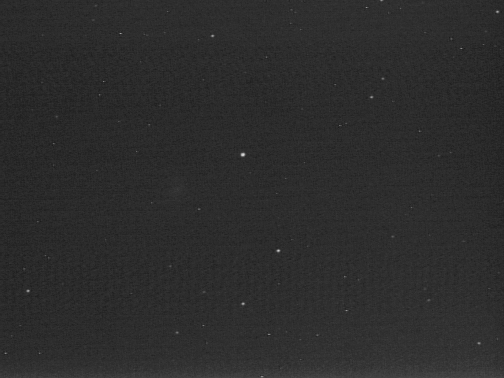 NGC 4586 (galaxy) - 05/10/2018 - 8" SCT f6.3, StellaCam-3 @ 60 seconds




NGC 4588 (galaxy) - 05/10/2018 - 8" SCT f6.3, StellaCam-3 @ 60 seconds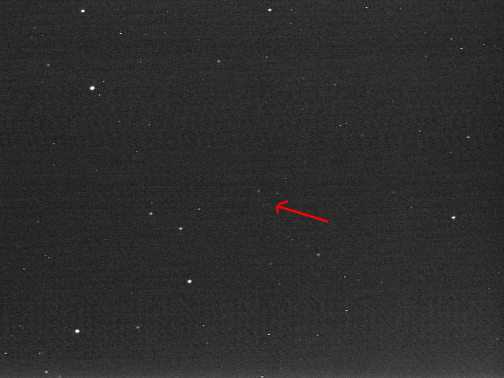 NGC 4591 (galaxy) - 05/10/2018 - 8" SCT f6.3, StellaCam-3 @ 60 seconds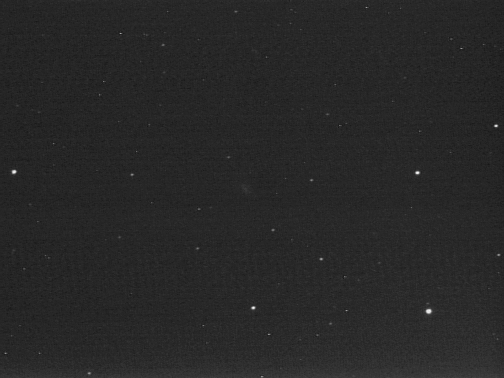 NGC 4592 (galaxy) - 05/10/2018 - 8" SCT f6.3, StellaCam-3 @ 60 seconds




NGC 4593 (galaxy) - 05/10/2018 - 8" SCT f6.3, StellaCam-3 @ 60 seconds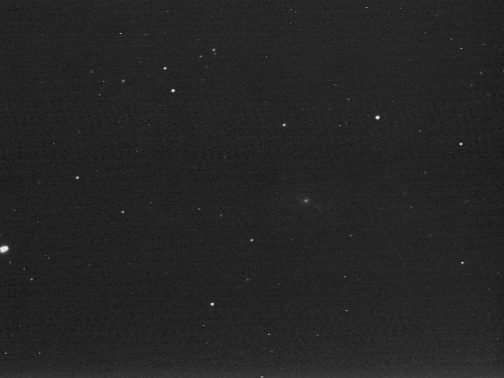 NGC 4596 (galaxy) - 04/05/2013 - 6" RC f9, StellaCam-3 25 seconds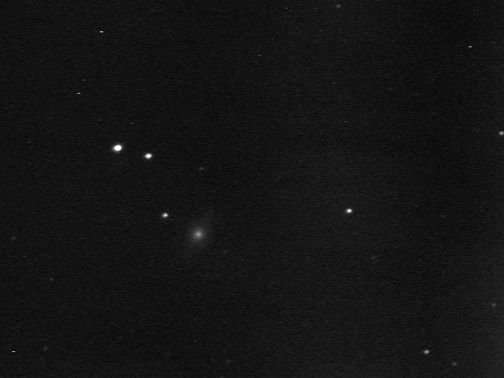 NGC 4597 (galaxy) - 03/26/2019 - 8" SCT f6.3, StellaCam-3 @ 45 seconds




NGC 4598 (galaxy) - 03/26/2019 - 8" SCT f6.3, StellaCam-3 @ 45 seconds




NGC 4599 (galaxy) - 03/26/2019 - 8" SCT f6.3, StellaCam-3 @ 45 seconds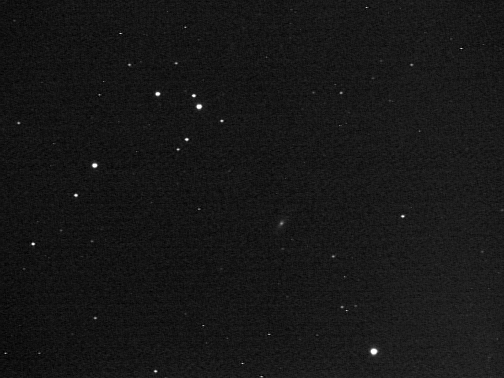 NGC 4600 (galaxy) - 03/26/2019 - 8" SCT f6.3, StellaCam-3 @ 45 seconds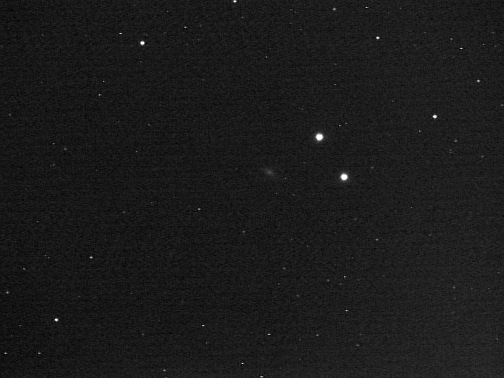 NGC 4602 (galaxy) - 03/26/2019 - 8" SCT f6.3, StellaCam-3 @ 45 seconds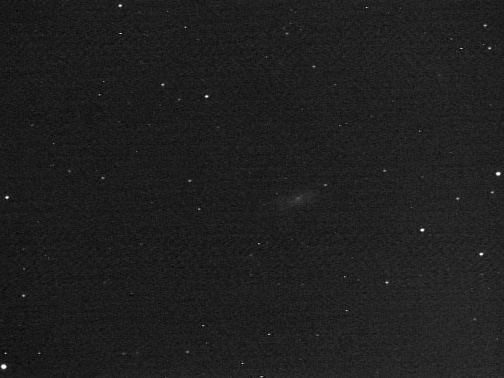 NGC 4606 & 4607 (galaxy) - 03/26/2019 - 8" SCT f6.3, StellaCam-3 @ 45 seconds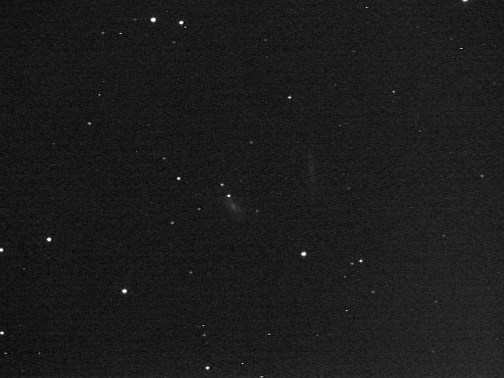 NGC 4608 (galaxy) - 03/26/2019 - 8" SCT f6.3, StellaCam-3 @ 45 seconds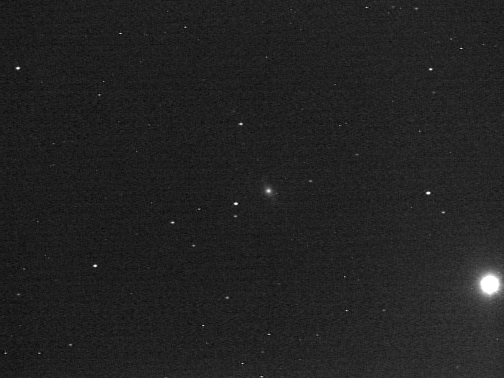 NGC 4610 (non-existent galaxy) - 03/26/2019 - 8" SCT f6.3, StellaCam-3 @ 45 seconds




NGC 4612 (galaxy) - 03/26/2019 - 8" SCT f6.3, StellaCam-3 @ 45 seconds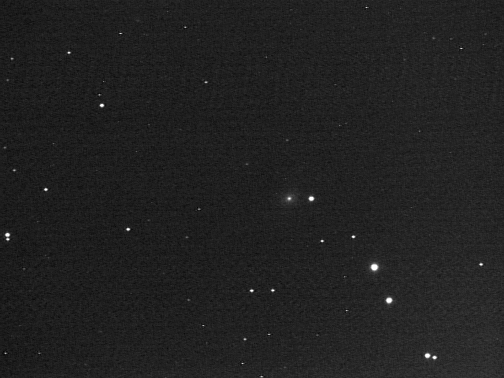 NGC 4623 (galaxy) - 03/26/2019 - 8" SCT f6.3, StellaCam-3 @ 45 seconds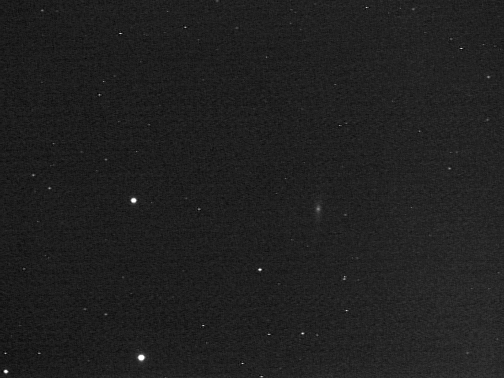 NGC 4626 & 4628 (galaxy) - 03/26/2019 - 8" SCT f6.3, StellaCam-3 @ 45 seconds




NGC 4630 (galaxy) - 03/26/2019 - 8" SCT f6.3, StellaCam-3 @ 45 seconds




NGC 4632 (galaxy) - 04/02/2019 - 8" SCT f6.3, StellaCam-3 @ 45 seconds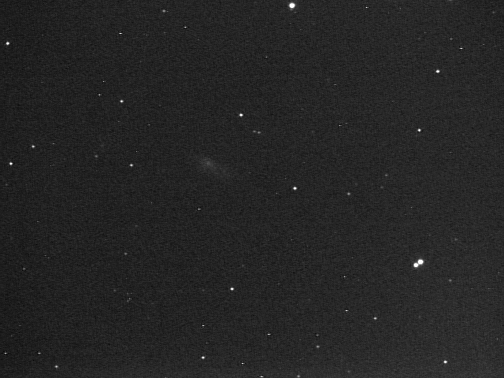 NGC 4636 (galaxy) - 04/05/2013 - 6" RC f9, StellaCam-3 25 seconds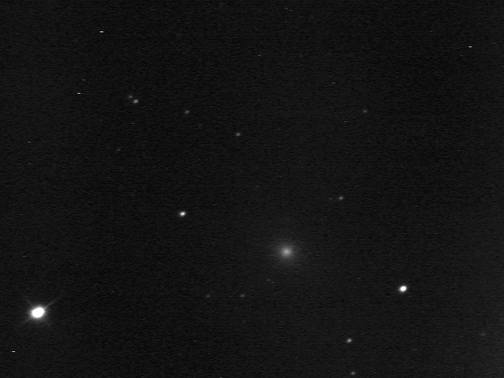 NGC 4638 (galaxy) - 05/10/2018 - 8" SCT f6.3, StellaCam-3 @ 60 seconds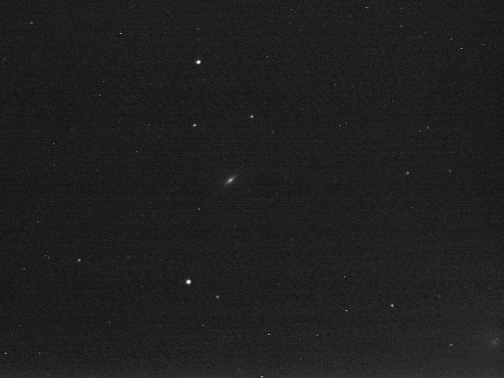 NGC 4639 (galaxy) - 05/10/2018 - 8" SCT f6.3, StellaCam-3 @ 60 seconds




NGC 4642 & 4653 (galaxy) - 05/10/2018 - 8" SCT f6.3, StellaCam-3 @ 60 seconds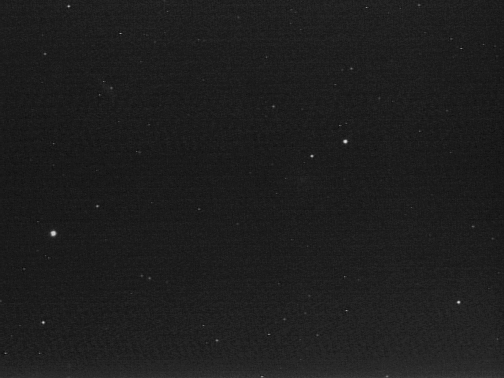 NGC 4643 (galaxy) - 05/01/2013 - 8" SCT f6.3, StellaCam-3 25 seconds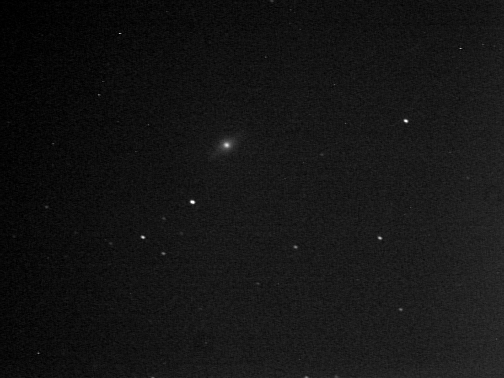 NGC 4654 (galaxy) - 05/01/2013 - 8" SCT f6.3, StellaCam-3 25 seconds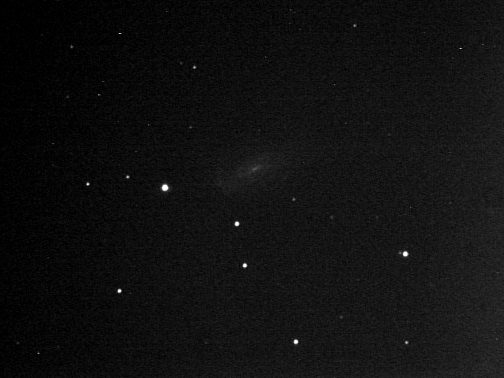 NGC 4658 & 4663 (galaxy) - 05/10/2018 - 8" SCT f6.3, StellaCam-3 @ 60 seconds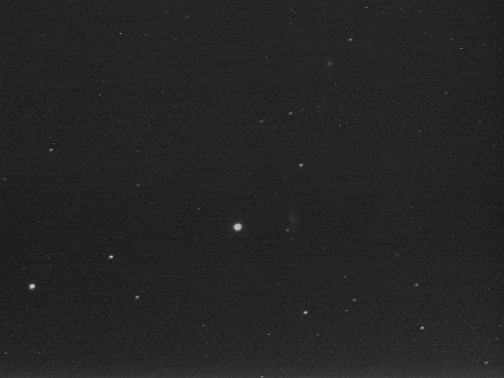 NGC 4660 (galaxy) - 05/01/2013 - 8" SCT f6.3, StellaCam-3 25 seconds




NGC 4665 (galaxy - also identified as NGC4664) - 05/01/2013 - 8" SCT f6.3, StellaCam-3 25 seconds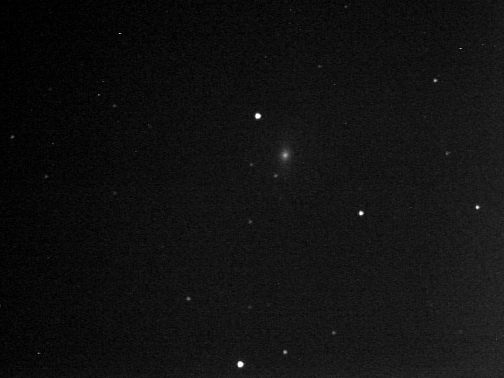 NGC 4666 & 4668 (galaxy) - 05/01/2013 - 8" SCT f6.3, StellaCam-3 25 seconds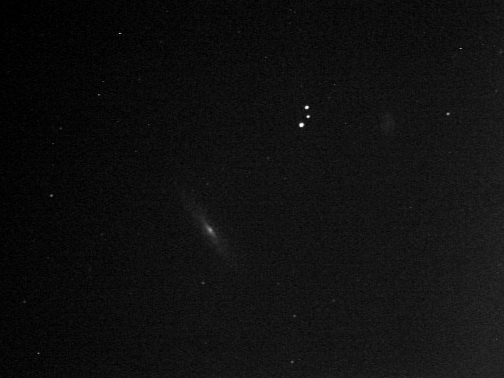 NGC 4671 (galaxy) - 03/26/2019 - 8" SCT f6.3, StellaCam-3 @ 45 seconds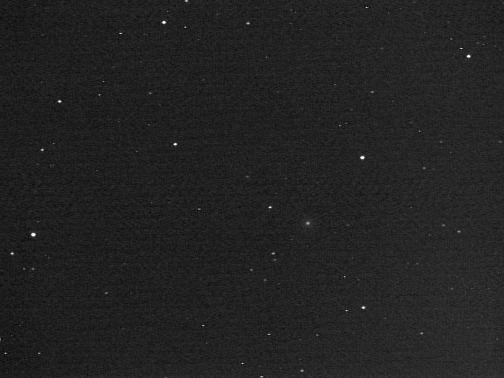 NGC 4682 (galaxy) - 03/26/2019 - 8" SCT f6.3, StellaCam-3 @ 45 seconds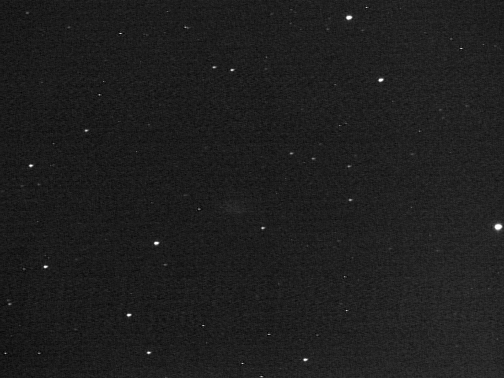 NGC 4684 (galaxy) - 03/26/2019 - 8" SCT f6.3, StellaCam-3 @ 45 seconds




NGC 4688 (galaxy) - 03/26/2019 - 8" SCT f6.3, StellaCam-3 @ 45 seconds




NGC 4690 (galaxy) - 03/26/2019 - 8" SCT f6.3, StellaCam-3 @ 45 seconds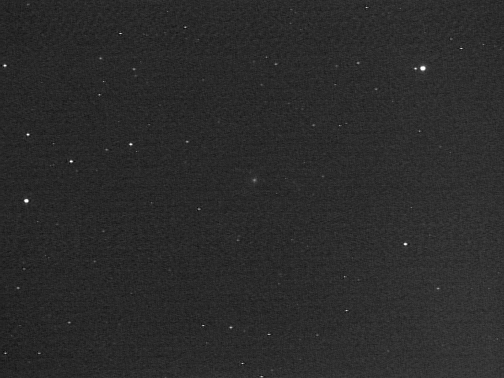 NGC 4691 (galaxy) - 06/16/2015 - 8" SCT f5, StellaCam-3 @ 35 seconds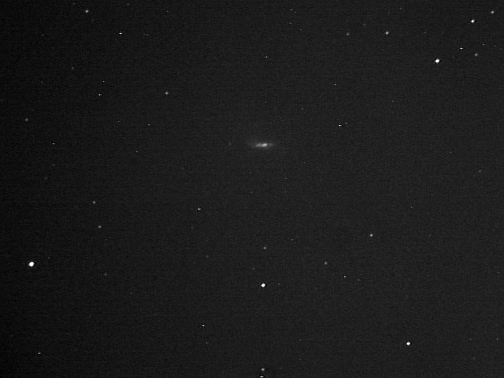 NGC 4694 (galaxy) - 05/10/2018 - 8" SCT f6.3, StellaCam-3 @ 60 seconds




NGC 4697 (galaxy) - 05/01/2013 - 8" SCT f6.3, StellaCam-3 25 seconds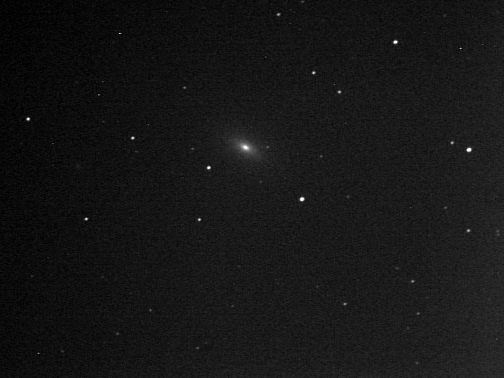 NGC 4698 (galaxy) - 05/01/2013 - 8" SCT f6.3, StellaCam-3 25 seconds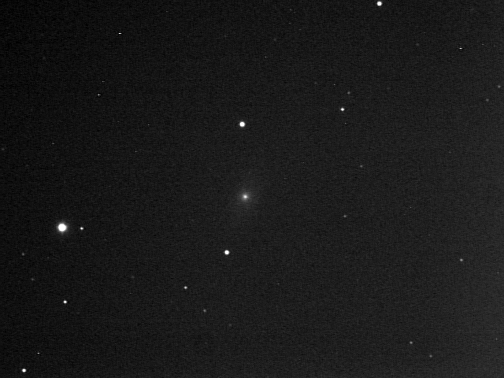 NGC 4699 (galaxy) - 05/01/2013 - 8" SCT f6.3, StellaCam-3 25 seconds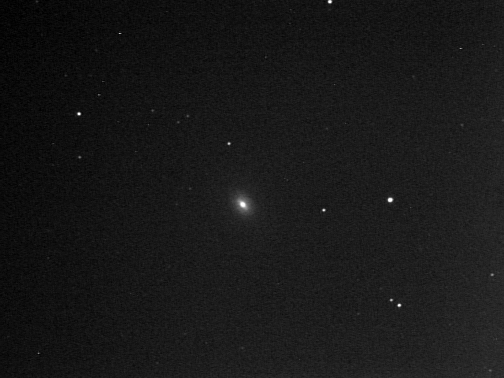 NGC 4700 (galaxy) - 06/16/2015 - 8" SCT f5, StellaCam-3 @ 35 seconds




NGC 4701 (galaxy) - 06/16/2015 - 8" SCT f5, StellaCam-3 @ 35 seconds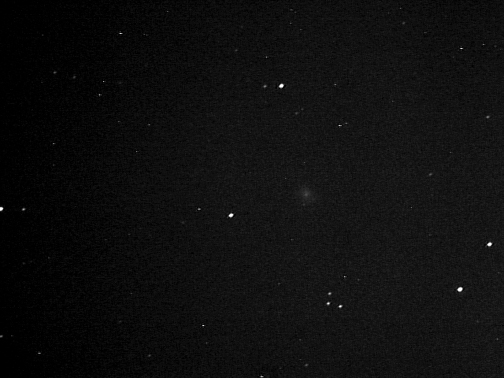 NGC 4703 (galaxy) - 03/26/2019 - 8" SCT f6.3, StellaCam-3 @ 45 seconds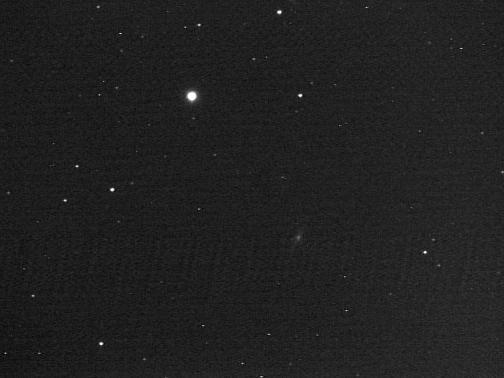 NGC 4705 (galaxy) - 03/26/2019 - 8" SCT f6.3, StellaCam-3 @ 45 seconds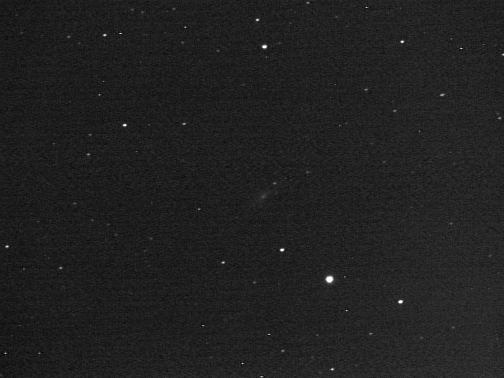 NGC 4708 (galaxy) - 03/26/2019 - 8" SCT f6.3, StellaCam-3 @ 45 seconds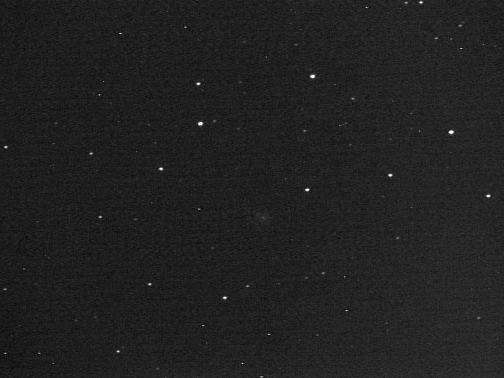 NGC 4713 (galaxy) - 06/16/2015 - 8" SCT f5, StellaCam-3 @ 35 seconds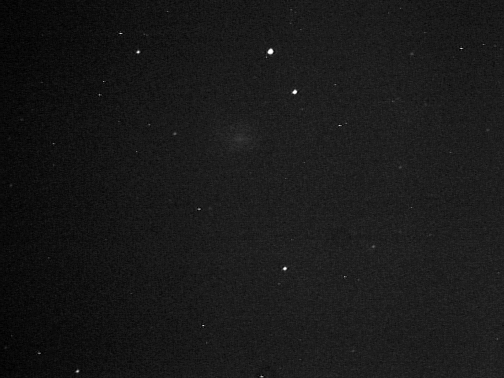 NGC 4720 (galaxy) - 04/02/2019 - 8" SCT f6.3, StellaCam-3 @ 45 seconds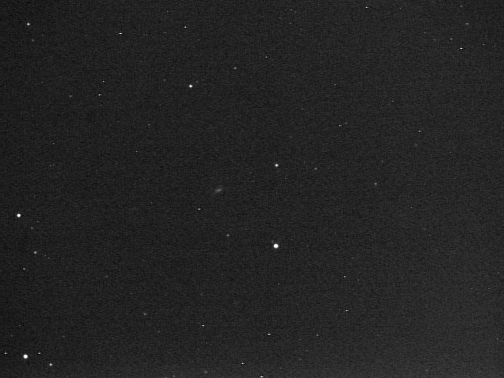 NGC 4731 (galaxy) - 06/16/2015 - 8" SCT f5, StellaCam-3 @ 35 seconds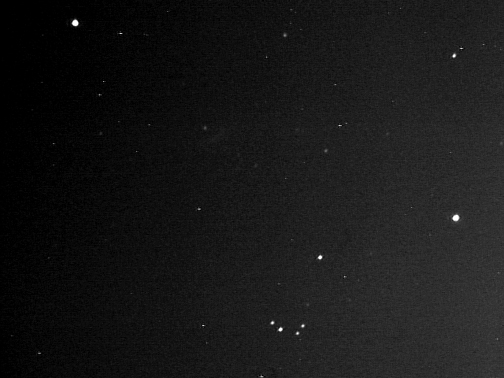 NGC 4733 (galaxy) - 03/26/2019 - 8" SCT f6.3, StellaCam-3 @ 45 seconds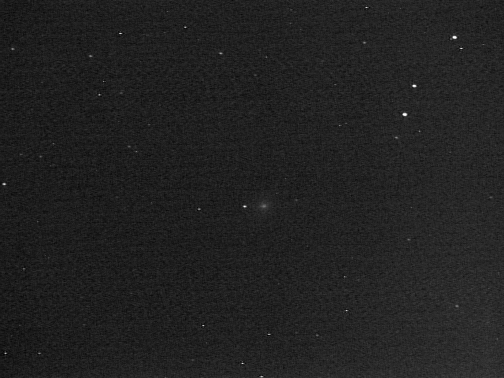 NGC 4739 (galaxy) - 03/26/2019 - 8" SCT f6.3, StellaCam-3 @ 45 seconds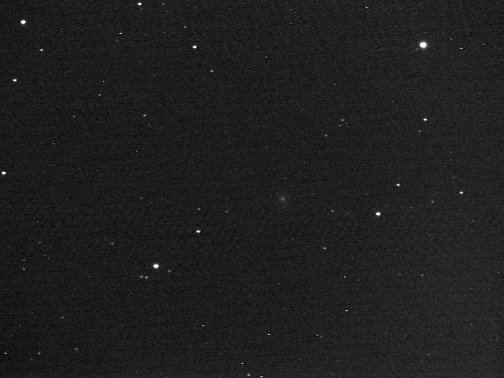 NGC 4742 (galaxy) - 03/26/2019 - 8" SCT f6.3, StellaCam-3 @ 45 seconds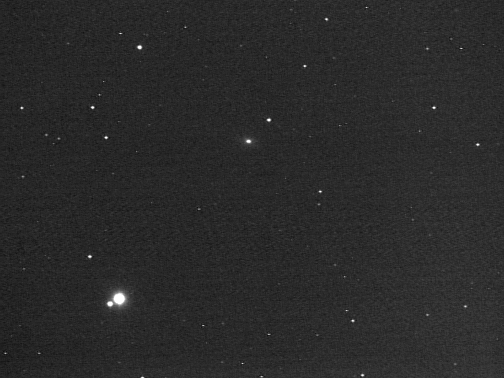 NGC 4753 (galaxy) - 06/02/2011 - 6" RC f9, StellaCam-3 15 seconds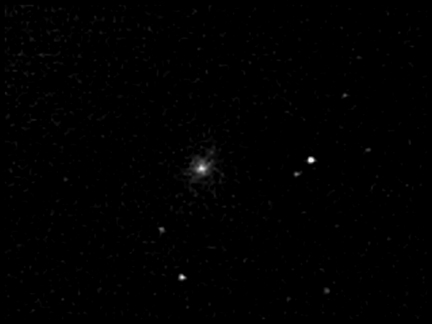 NGC 4754 (galaxy) - 06/02/2011 - 6" RC f9, StellaCam-3 15 seconds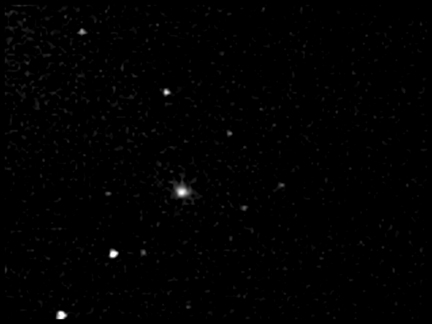 NGC 4762 (galaxy) - 06/02/2011 - 6" RC f9, StellaCam-3 15 seconds




NGC 4754 & 4762 (galaxy) - 04/02/2019 - 8" SCT f6.3, StellaCam-3 @ 45 seconds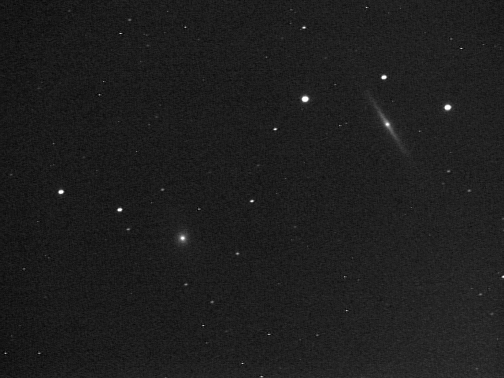 NGC 4759, 4761, 4764 (galaxy) - 04/02/2019 - 8" SCT f6.3, StellaCam-3 @ 45 seconds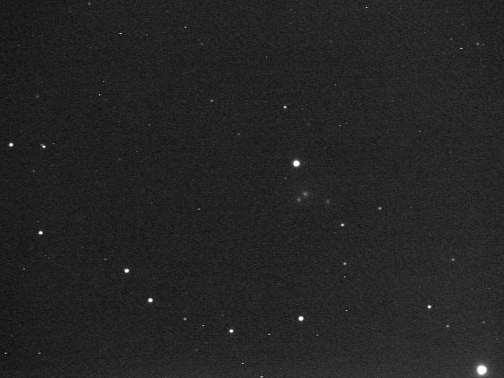 NGC 4765 (galaxy) - 04/02/2019 - 8" SCT f6.3, StellaCam-3 @ 45 seconds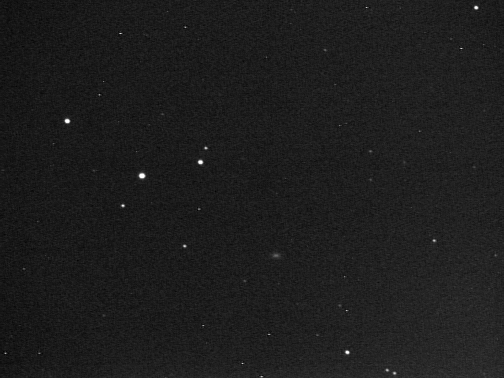 NGC 4770 (galaxy) - 04/02/2019 - 8" SCT f6.3, StellaCam-3 @ 45 seconds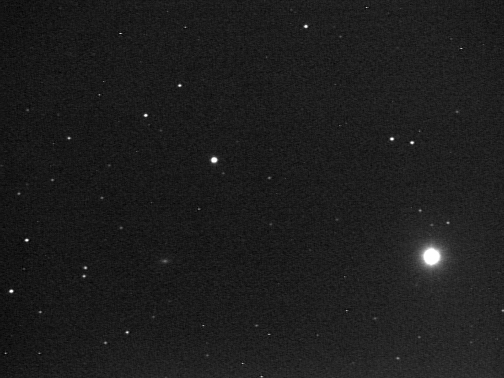 NGC 4771 (galaxy) - 04/02/2019 - 8" SCT f6.3, StellaCam-3 @ 45 seconds





NGC 4772 (galaxy) - 04/02/2019 - 8" SCT f6.3, StellaCam-3 @ 45 seconds





NGC 4773, 4777, 4780 & PGC43811 (galaxy) - 04/02/2019 - 8" SCT f6.3, StellaCam-3 @ 45 seconds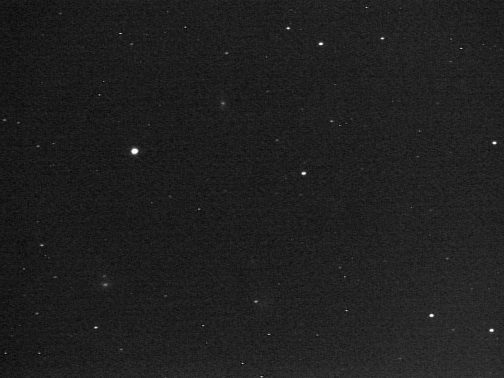 NGC 4775 (galaxy) - 06/01/2016 - 8" SCT f6.3, StellaCam-3 @ 90 seconds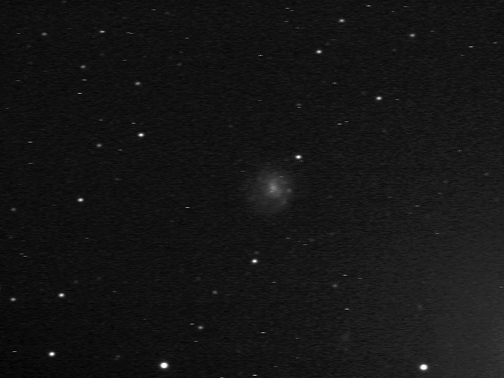 NGC 4779 (galaxy) - 04/02/2019 - 8" SCT f6.3, StellaCam-3 @ 45 seconds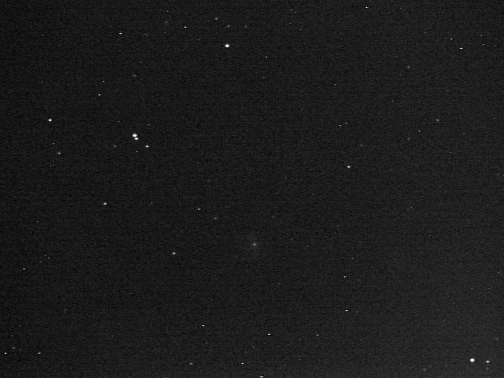 NGC 4781 & 4784 (galaxy) - 05/01/2013 - 8" SCT f6.3, StellaCam-3 25 seconds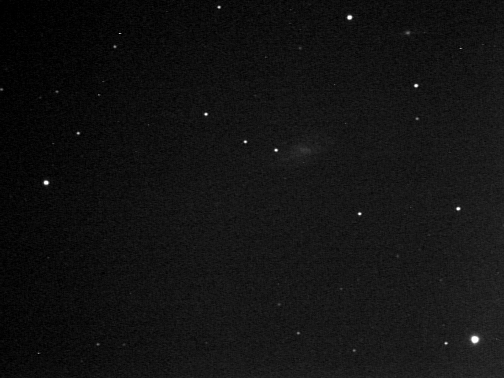 NGC 4786 (galaxy) - 04/02/2019 - 8" SCT f6.3, StellaCam-3 @ 45 seconds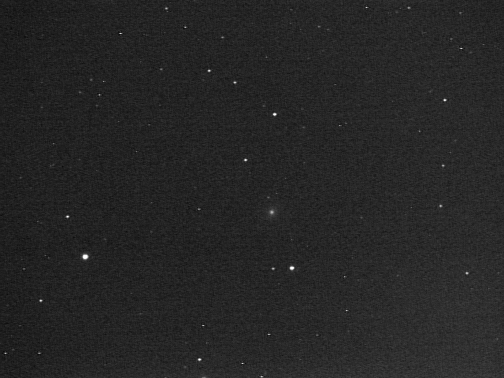 NGC 4790 (galaxy) - 04/02/2019 - 8" SCT f6.3, StellaCam-3 @ 45 seconds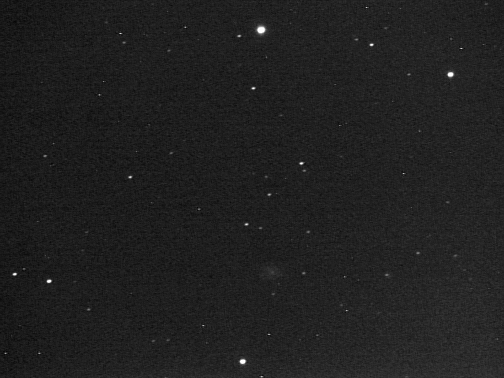 NGC 4791, 4795 & 4796 (galaxy) - 04/02/2019 - 8" SCT f6.3, StellaCam-3 @ 45 seconds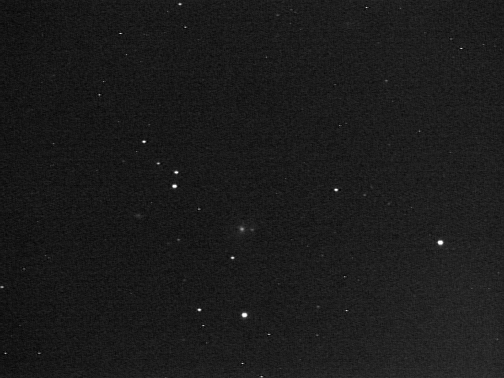 NGC 4799 (galaxy) - 04/02/2019 - 8" SCT f6.3, StellaCam-3 @ 45 seconds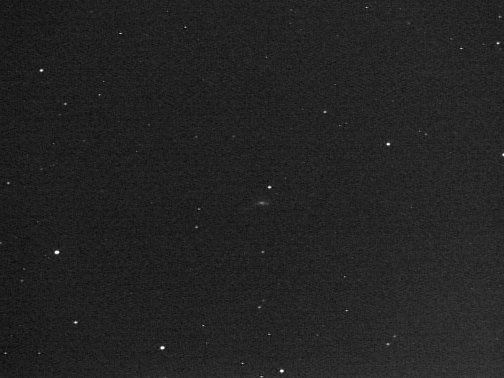 NGC 4808 (galaxy) - 04/02/2019 - 8" SCT f6.3, StellaCam-3 @ 45 seconds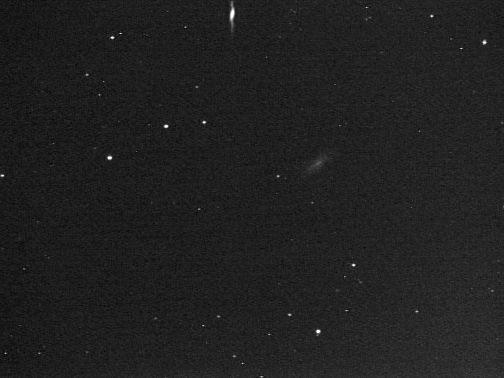 NGC 4813 (galaxy) - 04/02/2019 - 8" SCT f6.3, StellaCam-3 @ 45 seconds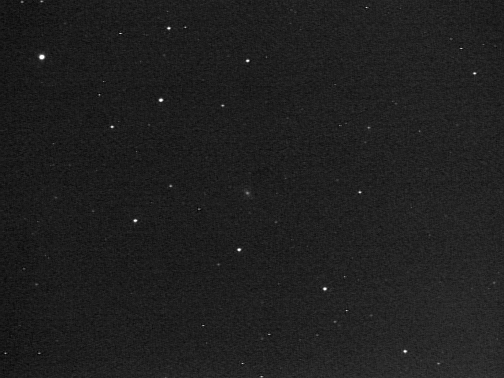 NGC 4818 (galaxy) - 04/02/2019 - 8" SCT f6.3, StellaCam-3 @ 45 seconds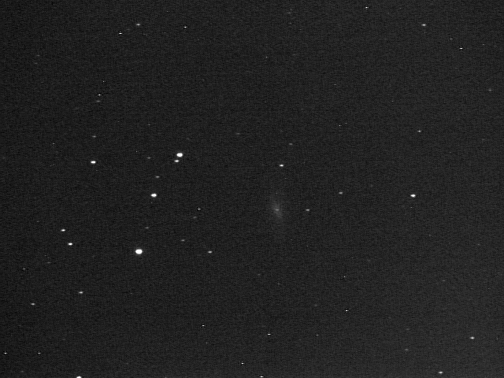 NGC 4820, 4823, 4825 & 4829 (galaxy) - 04/02/2019 - 8" SCT f6.3, StellaCam-3 @ 45 seconds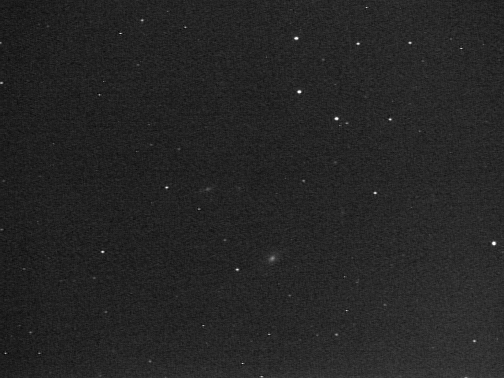 NGC 4843 (galaxy) - 04/02/2019 - 8" SCT f6.3, StellaCam-3 @ 45 seconds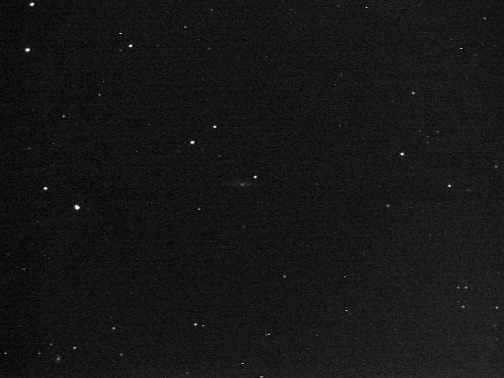 NGC 4845 (galaxy) - 05/01/2013 - 8" SCT f6.3, StellaCam-3 25 seconds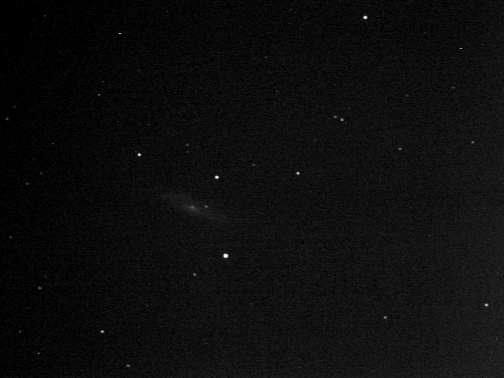 NGC 4856 (galaxy) - 05/01/2013 - 8" SCT f6.3, StellaCam-3 25 seconds




NGC 4866 (galaxy) - 05/24/2014 - 6" RC f5, StellaCam-3 35 seconds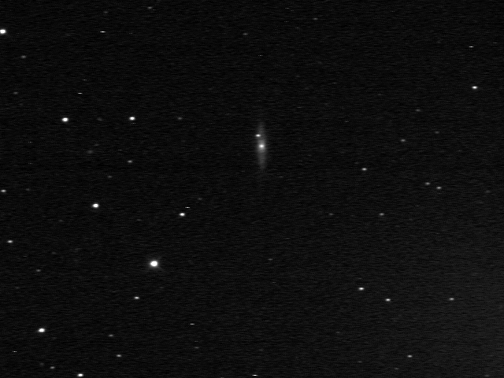 NGC 4877 & PGC44701 (galaxy) - 04/02/2019 - 8" SCT f6.3, StellaCam-3 @ 45 seconds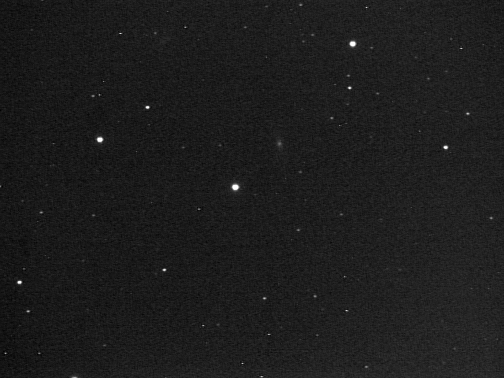 NGC 4878, 4879 & 4888 (galaxy and a star) - 04/02/2019 - 8" SCT f6.3, StellaCam-3 @ 45 seconds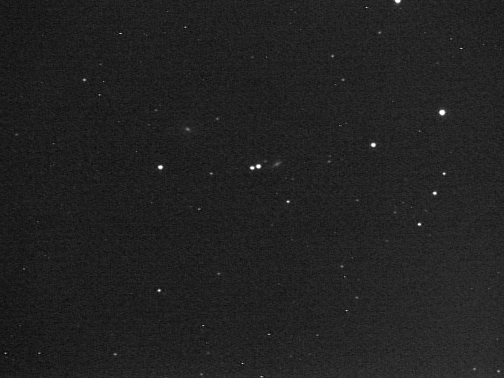 NGC 4880 (galaxy) - 04/02/2019 - 8" SCT f6.3, StellaCam-3 @ 45 seconds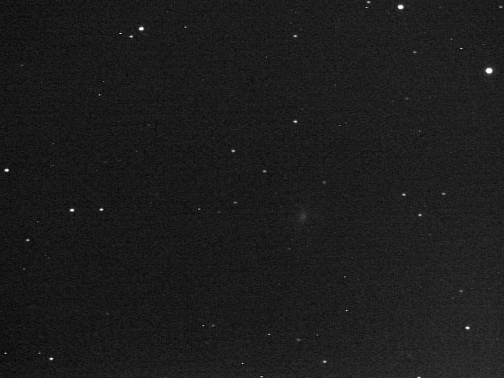 NGC 4890 & 4915 (galaxy) - 04/02/2019 - 8" SCT f6.3, StellaCam-3 @ 45 seconds





NGC 4899 (galaxy) - 04/02/2019 - 8" SCT f6.3, StellaCam-3 @ 45 seconds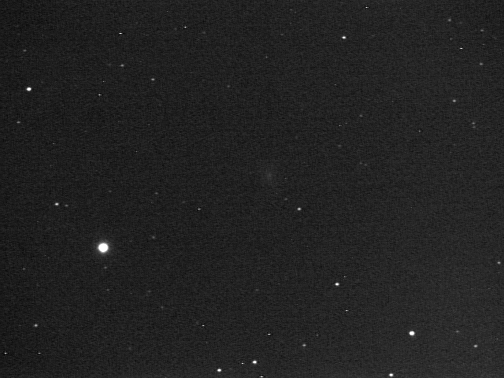 NGC 4900 (galaxy) - 05/01/2013 - 8" SCT f6.3, StellaCam-3 25 seconds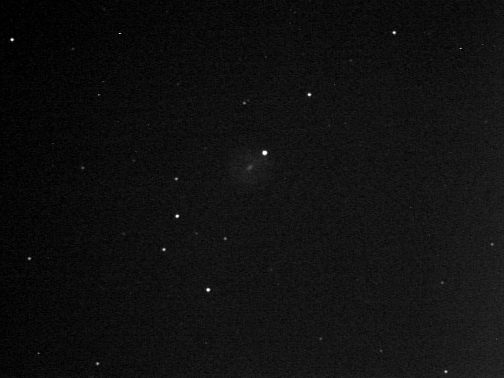 NGC 4902 (galaxy) - 04/02/2019 - 8" SCT f6.3, StellaCam-3 @ 45 seconds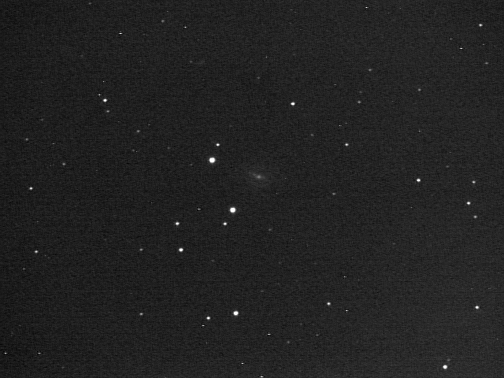 NGC 4904 (galaxy) - 04/02/2019 - 8" SCT f6.3, StellaCam-3 @ 45 seconds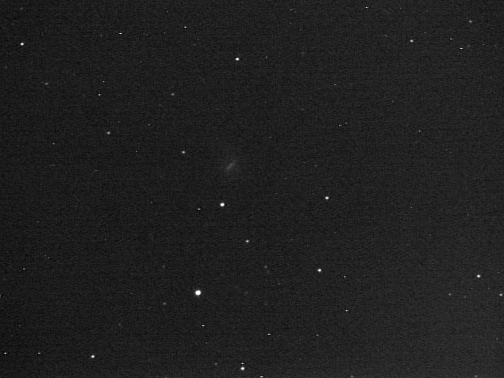 NGC 4910 (non-existent) - 04/02/2019 - 8" SCT f6.3, StellaCam-3 @ 45 seconds





NGC 4925 & IC4071 (galaxy) - 04/02/2019 - 8" SCT f6.3, StellaCam-3 @ 45 seconds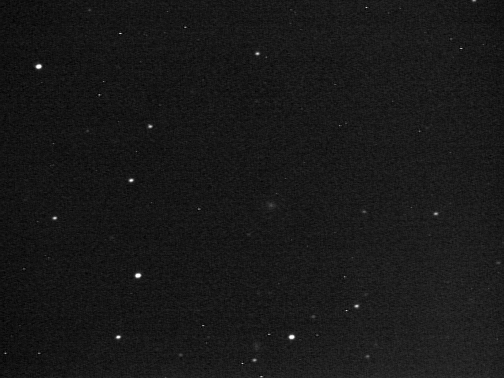 NGC 4928 (galaxy) - 04/02/2019 - 8" SCT f6.3, StellaCam-3 @ 45 seconds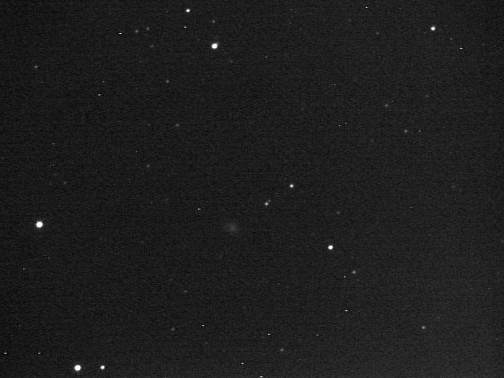 NGC 4933A & 4933B (galaxy) - 05/01/2013 - 8" SCT f6.3, StellaCam-3 25 seconds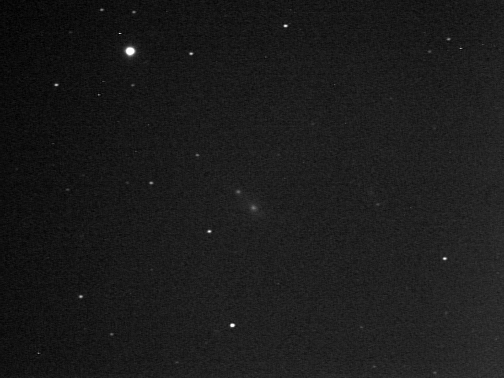 NGC 4939 (galaxy) - 04/02/2019 - 8" SCT f6.3, StellaCam-3 @ 45 seconds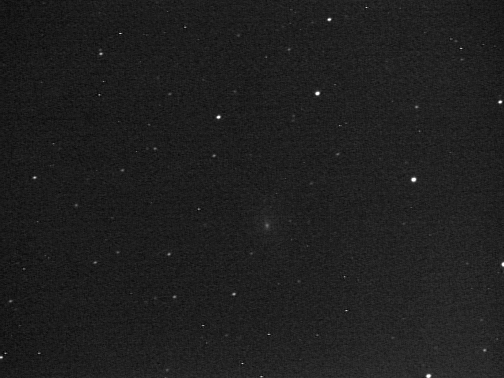 NGC 4941 (galaxy) - 04/02/2019 - 8" SCT f6.3, StellaCam-3 @ 45 seconds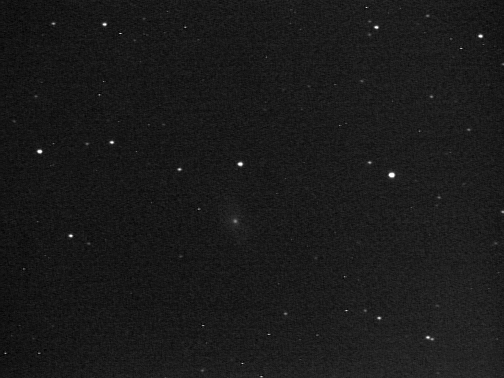 NGC 4942 (galaxy) - 04/02/2019 - 8" SCT f6.3, StellaCam-3 @ 45 seconds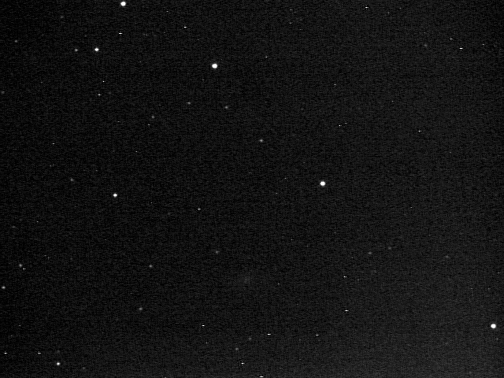 NGC 4951 (galaxy) - 04/02/2019 - 8" SCT f6.3, StellaCam-3 @ 45 seconds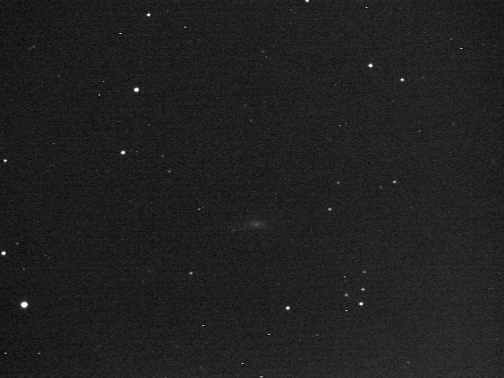 NGC 4958 (galaxy) - 05/01/2013 - 8" SCT f6.3, StellaCam-3 25 seconds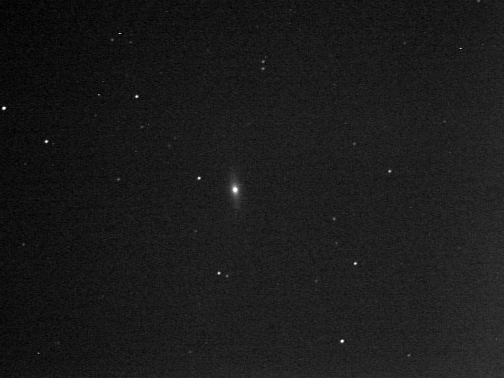 NGC 4981 (galaxy) - 04/02/2019 - 8" SCT f6.3, StellaCam-3 @ 45 seconds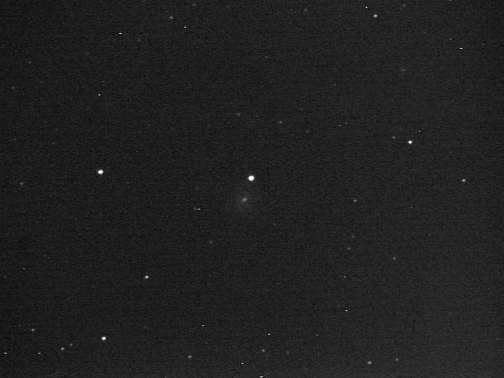 NGC 4984 (galaxy) - 04/02/2019 - 8" SCT f6.3, StellaCam-3 @ 45 seconds





NGC 4989 (galaxy) - 04/02/2019 - 8" SCT f6.3, StellaCam-3 @ 45 seconds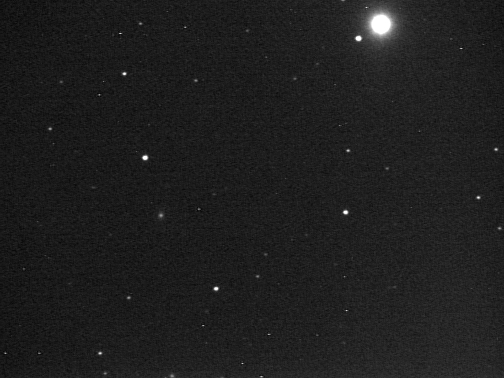 NGC 4995 (galaxy) - 05/01/2013 - 8" SCT f6.3, StellaCam-3 25 seconds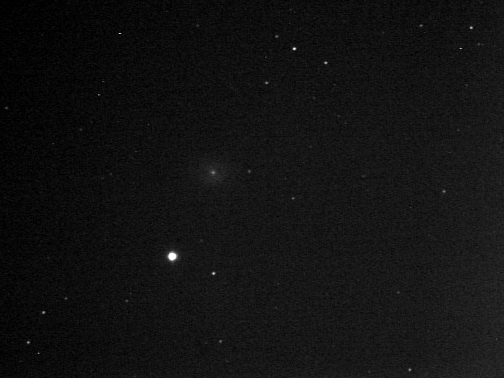 NGC 4999 (galaxy) - 04/09/2019 - 8" SCT f6.3, StellaCam-3 @ 45 seconds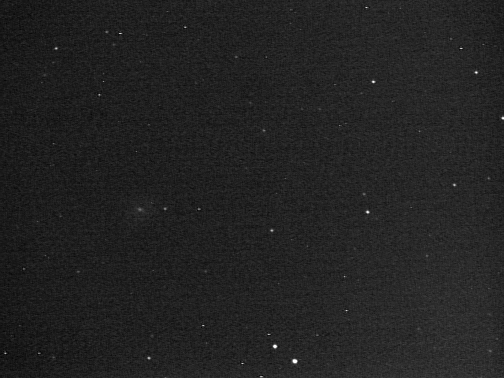 NGC 5015 (galaxy) - 04/09/2019 - 8" SCT f6.3, StellaCam-3 @ 45 seconds





NGC 5017 (galaxy) - 04/09/2019 - 8" SCT f6.3, StellaCam-3 @ 45 seconds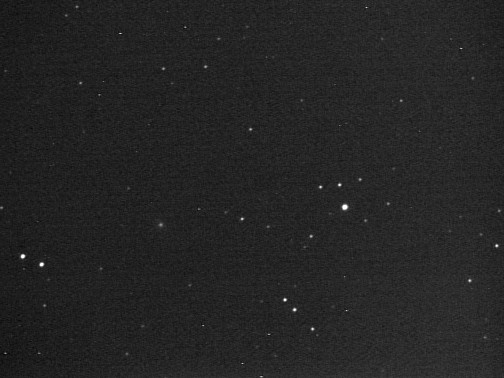 NGC 5018 & 5022 (galaxy) - 04/09/2019 - 8" SCT f6.3, StellaCam-3 @ 45 seconds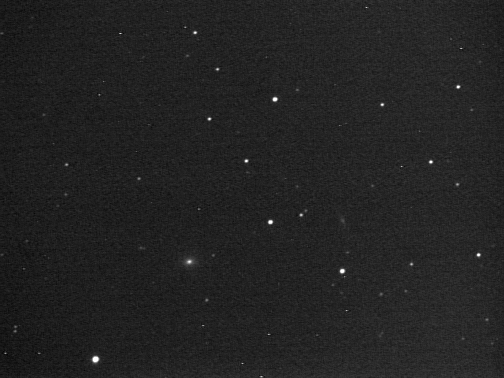 NGC 5019 (galaxy) - 04/09/2019 - 8" SCT f6.3, StellaCam-3 @ 45 seconds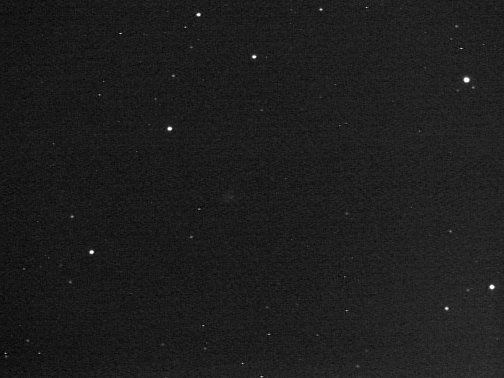 NGC 5020 (galaxy) - 04/09/2019 - 8" SCT f6.3, StellaCam-3 @ 45 seconds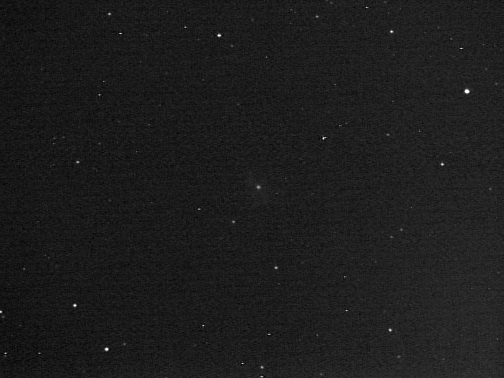 NGC 5035, 5037, 5047 & PGC46108 (galaxy) - 04/09/2019 - 8" SCT f6.3, StellaCam-3 @ 45 seconds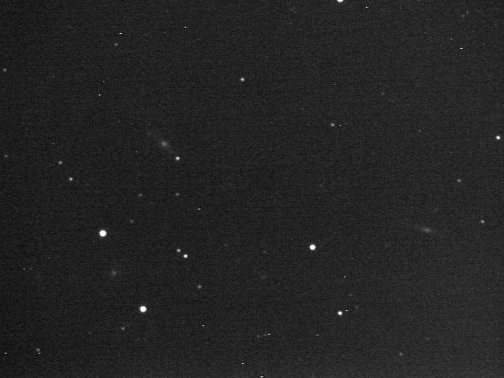 NGC 5044, 5046, 5047 & 5049 (galaxy) - 04/09/2019 - 8" SCT f6.3, StellaCam-3 @ 45 seconds





NGC 5054 (galaxy) - 05/01/2013 - 8" SCT f6.3, StellaCam-3 25 seconds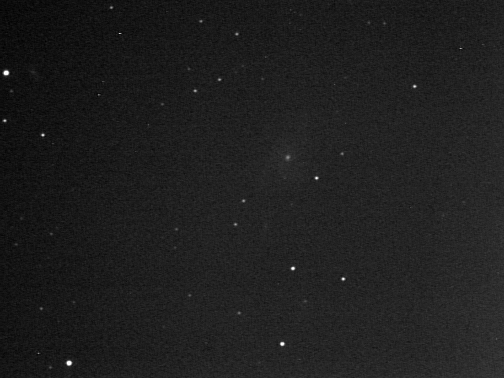 NGC 5068 (galaxy) - 04/02/2019 - 8" SCT f6.3, StellaCam-3 @ 45 seconds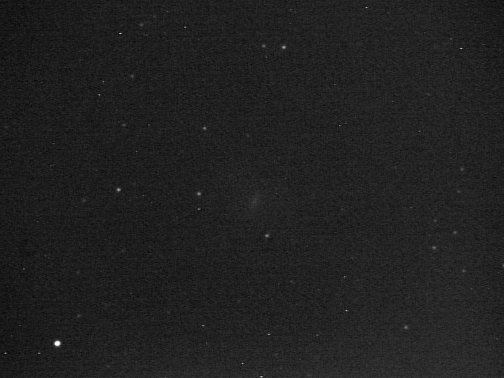 NGC 5073, PGC46477 & 158684 (galaxy) - 04/02/2019 - 8" SCT f6.3, StellaCam-3 @ 45 seconds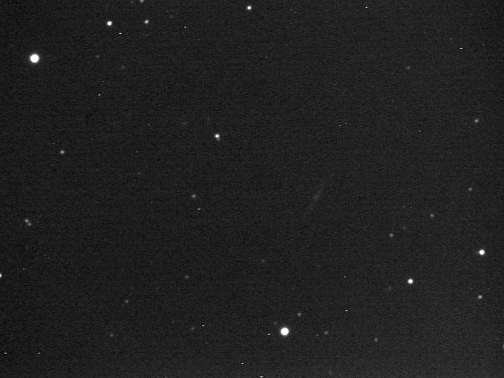 NGC 5076, 5077 & 5079 (galaxy) - 06/16/2015 - 8" SCT f5, StellaCam-3 @ 35 seconds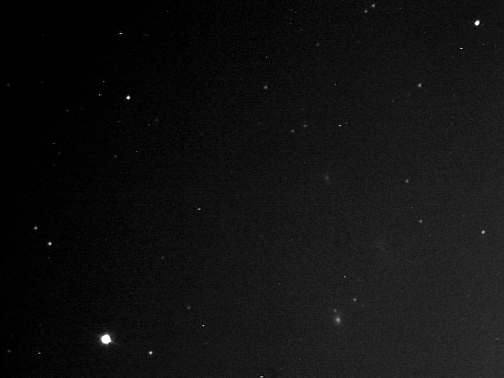 NGC 5084 (galaxy) - 06/13/2018 - 8" SCT f6.3, StellaCam-3 @ 60 seconds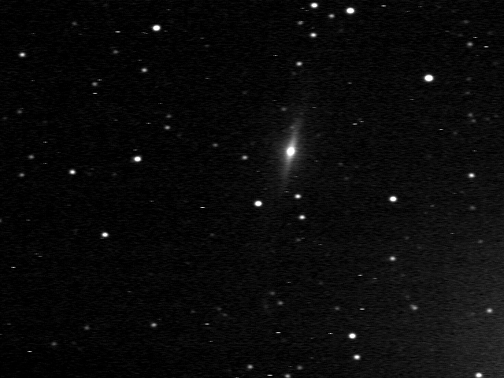 NGC 5087 (galaxy) - 06/13/2018 - 8" SCT f6.3, StellaCam-3 @ 60 seconds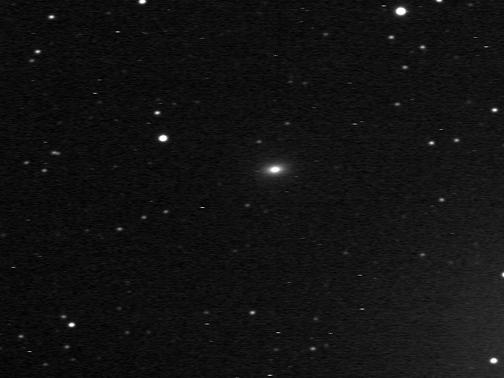 NGC 5088 (galaxy) - 06/16/2015 - 8" SCT f5, StellaCam-3 @ 35 seconds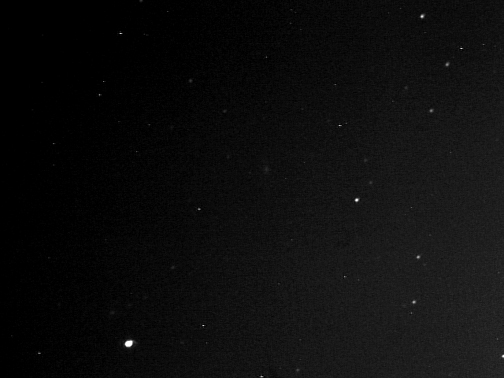 NGC 5094, PGC46564 & 46565 (galaxy) - 06/13/2018 - 8" SCT f6.3, StellaCam-3 @ 60 seconds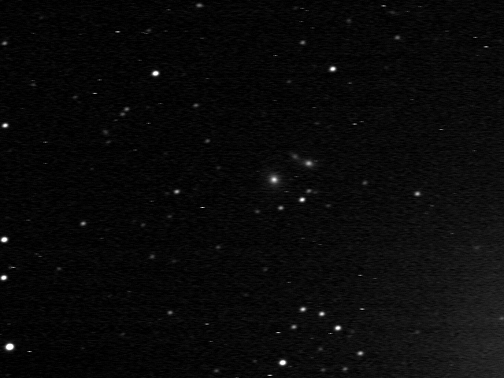 NGC 5106 or 5100, PGC46603 (galaxy) - 06/13/2018 - 8" SCT f6.3, StellaCam-3 @ 60 seconds






NGC 5111, PGC118119, 158836 & 944461 (galaxy) - 06/13/2018 - 8" SCT f6.3, StellaCam-3 @ 60 seconds






NGC 5118 & PGC46795 (galaxy) - 06/13/2018 - 8" SCT f6.3, StellaCam-3 @ 60 seconds






NGC 5129, PGC46801, 46850 & 214107 (galaxy) - 06/13/2018 - 8" SCT f6.3, StellaCam-3 @ 60 seconds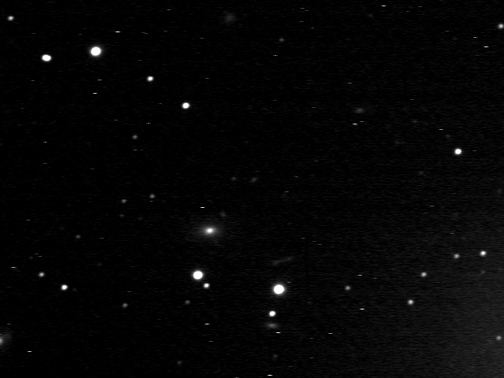 NGC 5132 & 5129 (galaxy) - 06/13/2018 - 8" SCT f6.3, StellaCam-3 @ 60 seconds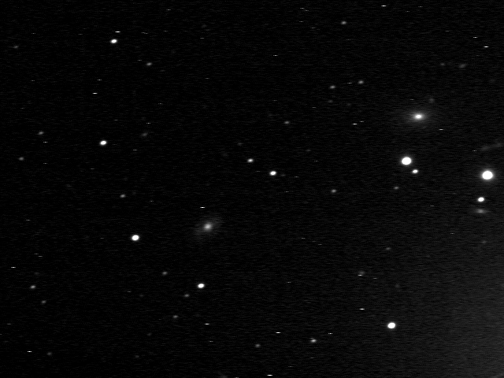 NGC 5134 (galaxy) - 06/13/2018 - 8" SCT f6.3, StellaCam-3 @ 60 seconds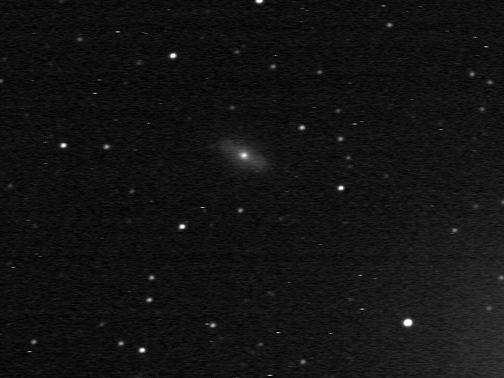 NGC 5136 (galaxy) - 06/13/2018 - 8" SCT f6.3, StellaCam-3 @ 60 seconds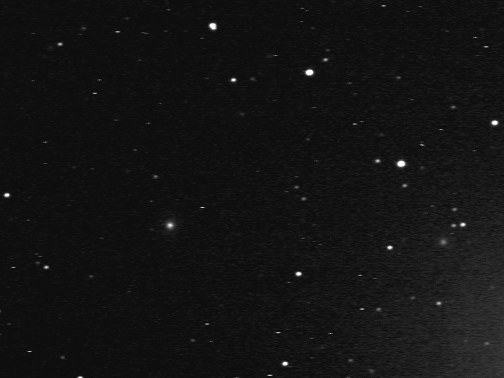 NGC 5146, PGC118043, 114046 & 159021 (galaxy) - 06/13/2018 - 8" SCT f6.3, StellaCam-3 @ 60 seconds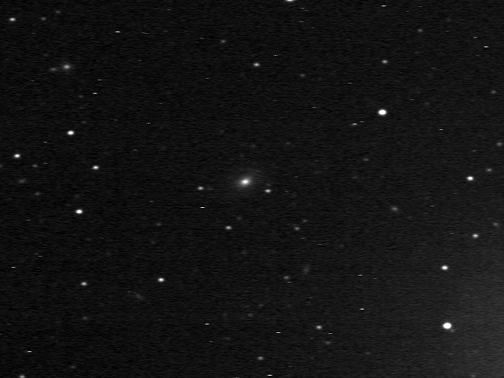 NGC 5147 (galaxy) - 06/13/2018 - 8" SCT f6.3, StellaCam-3 @ 60 seconds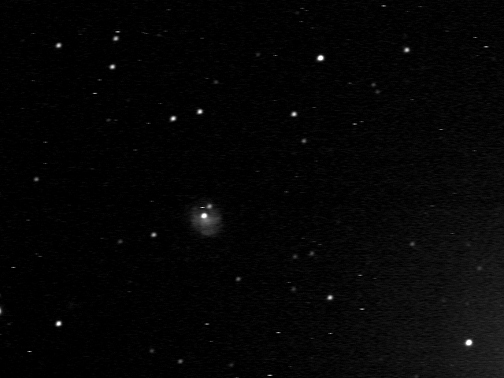 NGC 5170 (galaxy) - 06/13/2018 - 8" SCT f6.3, StellaCam-3 @ 60 seconds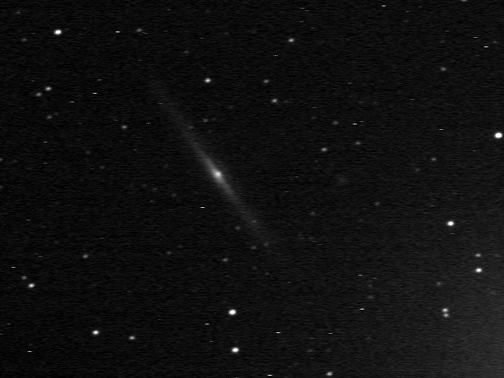 NGC 5171, 5176, 5177, 5178, 5179 & PGC47365 (galaxy) - 04/09/2019 - 8" SCT f6.3, StellaCam-3 @ 45 seconds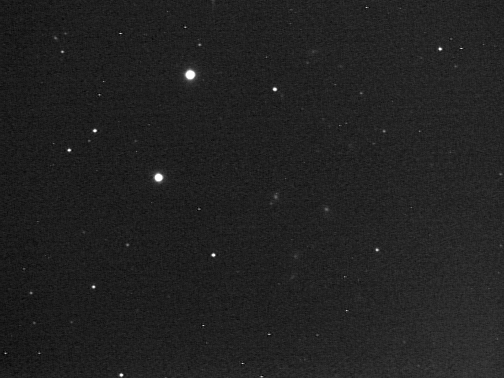 NGC 5174 & 5175 (galaxy & star) - 04/09/2019 - 8" SCT f6.3, StellaCam-3 @ 45 seconds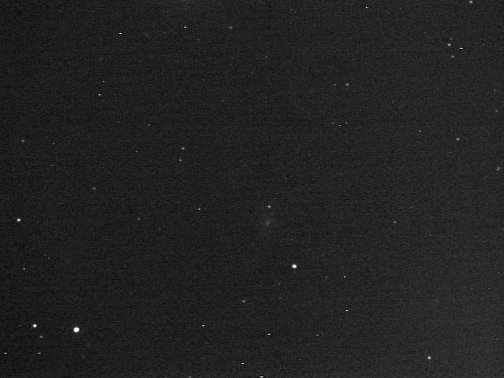 NGC 5181 & 5185 (galaxy) - 04/09/2019 - 8" SCT f6.3, StellaCam-3 @ 45 seconds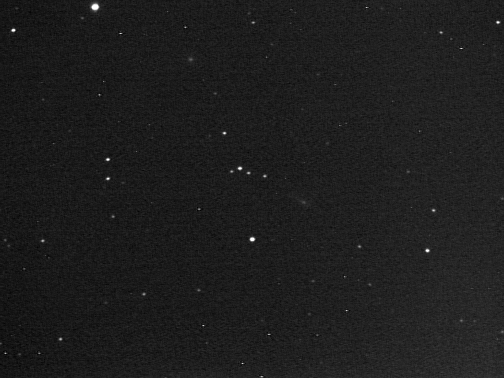 NGC 5183 & 5184 (galaxy) - 04/09/2019 - 8" SCT f6.3, StellaCam-3 @ 45 seconds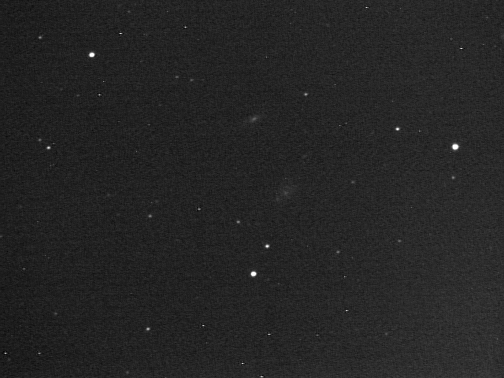 NGC 5203 & PGC159218 (galaxy) - 04/09/2019 - 8" SCT f6.3, StellaCam-3 @ 45 seconds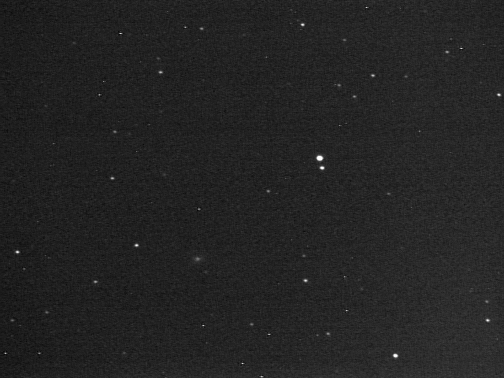 NGC 5207 (galaxy) - 04/09/2019 - 8" SCT f6.3, StellaCam-3 @ 45 seconds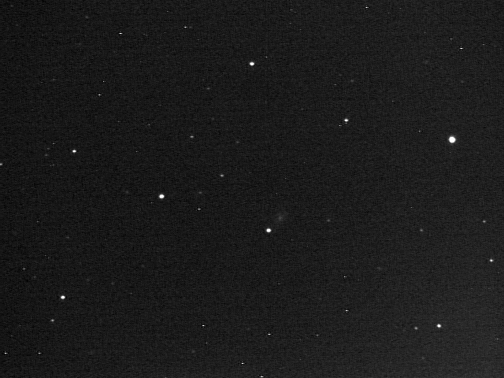 NGC 5208, 5209, 5210, 5212 & PGC47687 (galaxy) - 04/09/2019 - 8" SCT f6.3, StellaCam-3 @ 45 seconds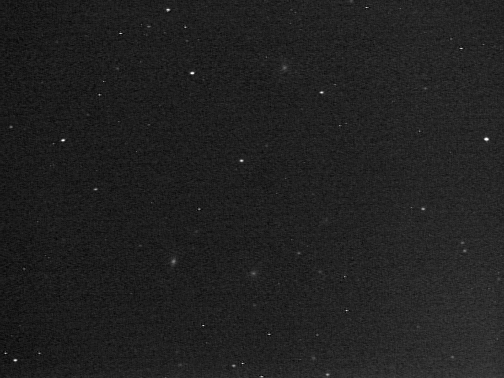 NGC 5221 & 5222 (galaxy) - 06/01/2016 - 8" SCT f6.3, StellaCam-3 @ 35 seconds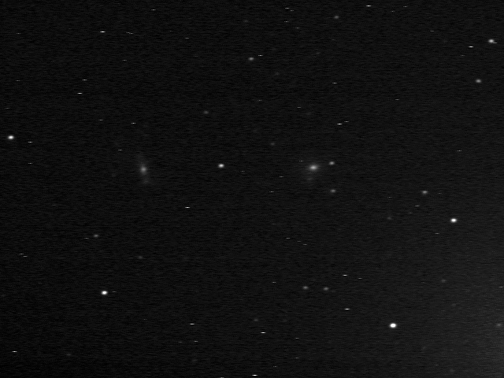 NGC 5222 & 5230 (galaxy) - 04/09/2019 - 8" SCT f6.3, StellaCam-3 @ 45 seconds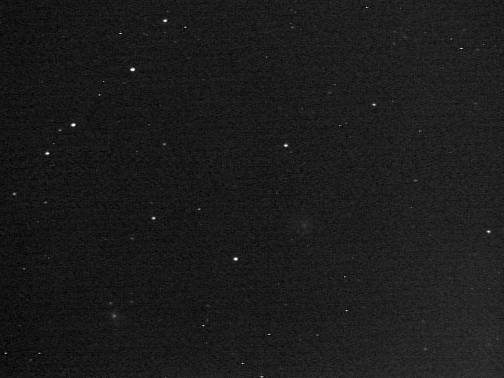 NGC 5224 (galaxy) - 04/09/2019 - 8" SCT f6.3, StellaCam-3 @ 45 seconds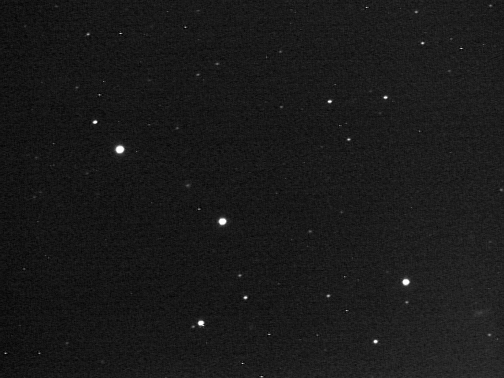 NGC 5227 (galaxy) - 04/09/2019 - 8" SCT f6.3, StellaCam-3 @ 45 seconds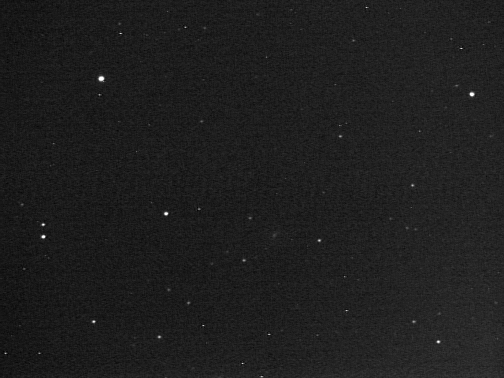 NGC 5235 (galaxy) - 04/09/2019 - 8" SCT f6.3, StellaCam-3 @ 45 seconds





NGC 5247 (galaxy) - 04/09/2019 - 8" SCT f6.3, StellaCam-3 @ 45 seconds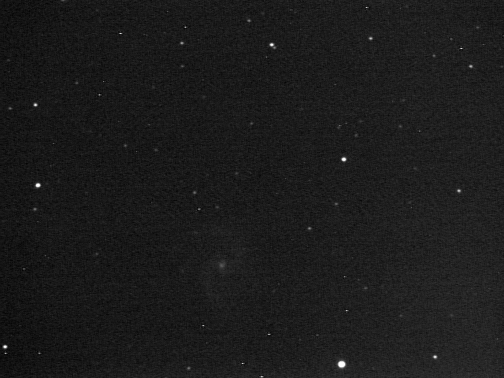 NGC 5252 (galaxy) - 04/09/2019 - 8" SCT f6.3, StellaCam-3 @ 45 seconds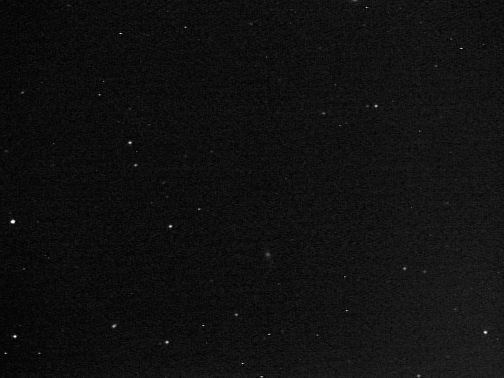 NGC 5257 & 5258 (galaxy) - 04/09/2019 - 8" SCT f6.3, StellaCam-3 @ 45 seconds





NGC 5300 (galaxy) - 06/16/2015 - 8" SCT f5, StellaCam-3 @ 35 seconds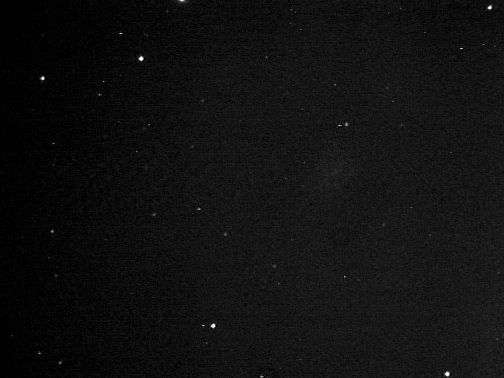 NGC 5306 & PGC49017, 49036 & 49040 (galaxy) - 04/09/2019 - 8" SCT f6.3, StellaCam-3 @ 45 seconds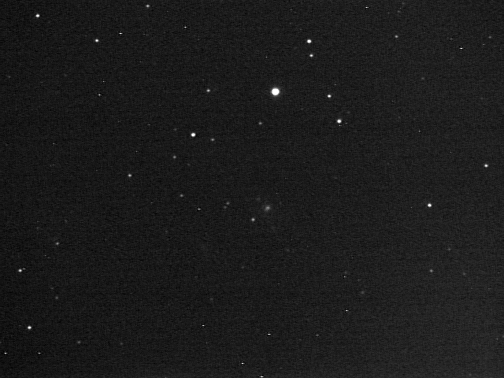 NGC 5324 (galaxy) - 06/16/2015 - 8" SCT f5, StellaCam-3 @ 35 seconds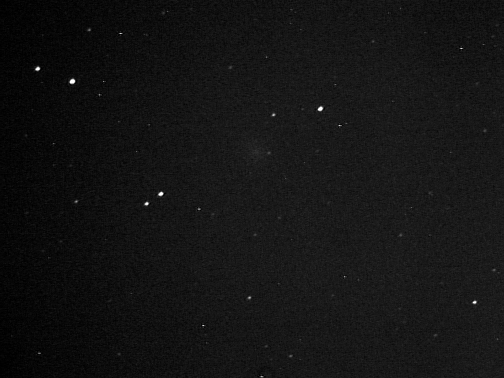 NGC 5327 (galaxy) - 04/09/2019 - 8" SCT f6.3, StellaCam-3 @ 45 seconds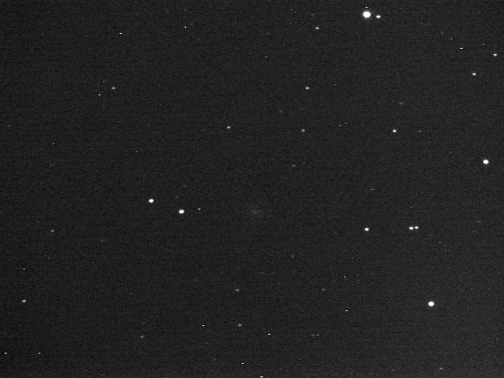 NGC 5329 & PGC49255, 49256 & 49270 (galaxy) - 04/09/2019 - 8" SCT f6.3, StellaCam-3 @ 45 seconds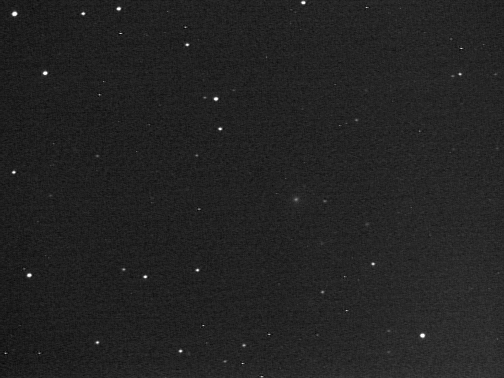 NGC 5331 & PGC49303 (galaxy) - 04/09/2019 - 8" SCT f6.3, StellaCam-3 @ 45 seconds





NGC 5334 (galaxy) - 04/09/2019 - 8" SCT f6.3, StellaCam-3 @ 45 seconds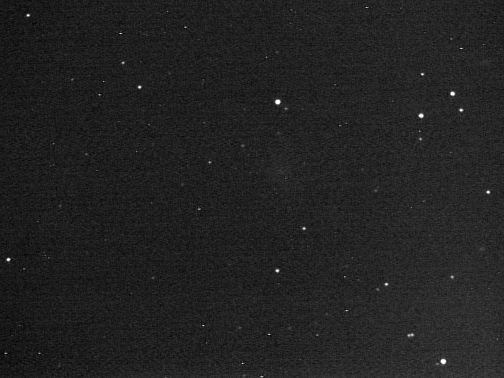 NGC 5343 (galaxy) - 04/09/2019 - 8" SCT f6.3, StellaCam-3 @ 45 seconds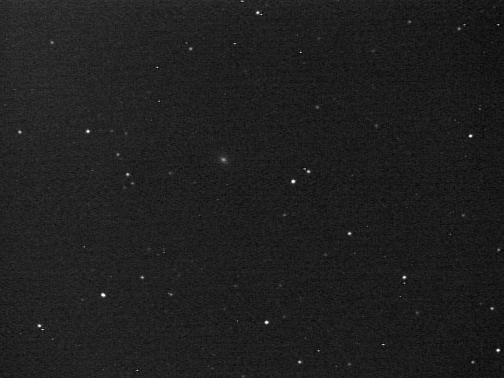 NGC 5345 (galaxy) - 06/16/2015 - 8" SCT f5, StellaCam-3 @ 35 seconds




NGC 5356 (galaxy) - 04/09/2019 - 8" SCT f6.3, StellaCam-3 @ 45 seconds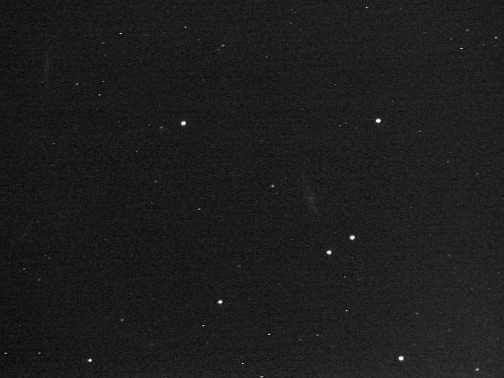 NGC 5360 & 5364 (galaxy) - 06/16/2015 - 8" SCT f5, StellaCam-3 @ 35 seconds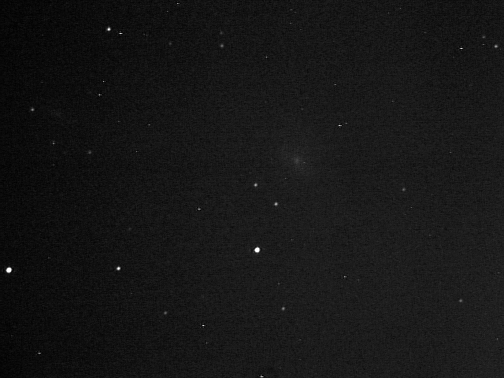 NGC 5363 (galaxy) - 05/01/2013 - 8" SCT f6.3, StellaCam-3 25 seconds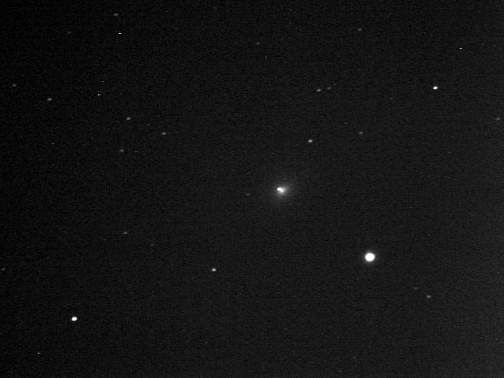 NGC 5364 (galaxy) - 05/01/2013 - 8" SCT f6.3, StellaCam-3 25 seconds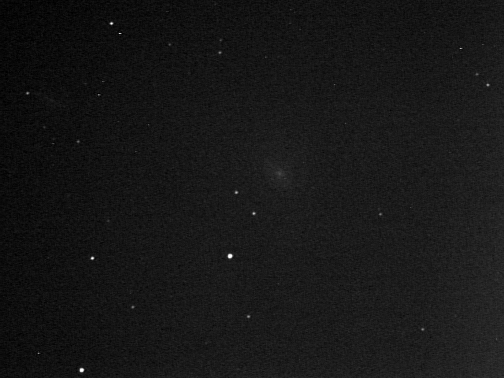 NGC 5369 (galaxy) - 04/09/2019 - 8" SCT f6.3, StellaCam-3 @ 45 seconds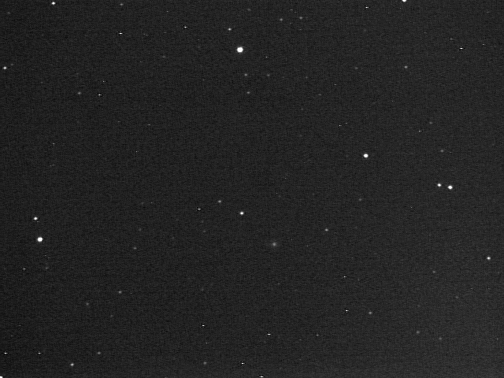 NGC 5374 & 5387 (galaxy) - 04/09/2019 - 8" SCT f6.3, StellaCam-3 @ 45 seconds





NGC 5382 & 5386 (galaxy) - 04/09/2019 - 8" SCT f6.3, StellaCam-3 @ 45 seconds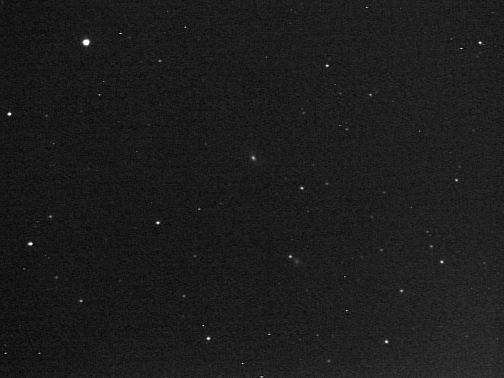 NGC 5392 (galaxy) - 04/09/2019 - 8" SCT f6.3, StellaCam-3 @ 45 seconds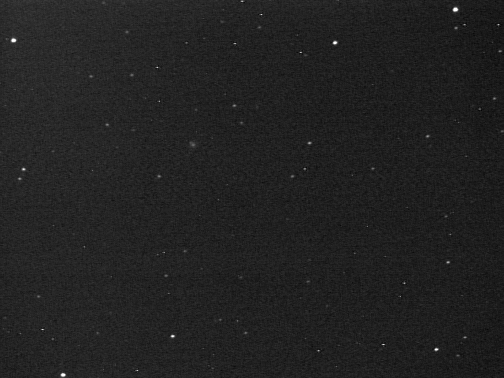 NGC 5400, IC968 & PGC49857, 1080186, 1080934 (galaxy) - 04/09/2019 - 8" SCT f6.3, StellaCam-3 @ 45 seconds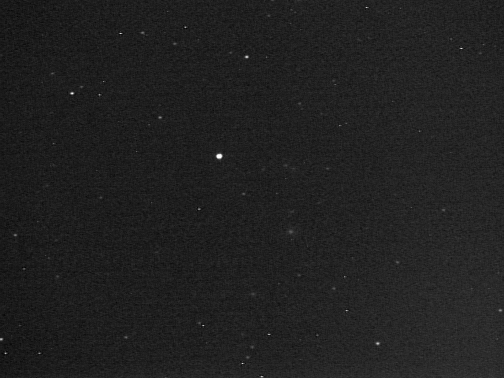 NGC 5426 & 5427 (galaxy) - 06/15/2018 - 8" SCT f5, StellaCam-3 @ 120 seconds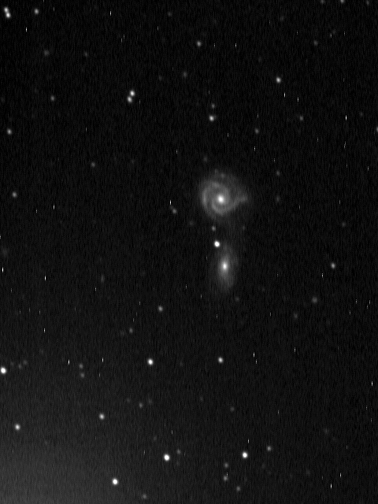 NGC 5468 & 5472 (galaxy) - 06/16/2015 - 8" SCT f5, StellaCam-3 @ 35 seconds




NGC 5476 (galaxy) - 04/09/2019 - 8" SCT f6.3, StellaCam-3 @ 45 seconds





NGC 5478 (galaxy) - 04/09/2019 - 8" SCT f6.3, StellaCam-3 @ 45 seconds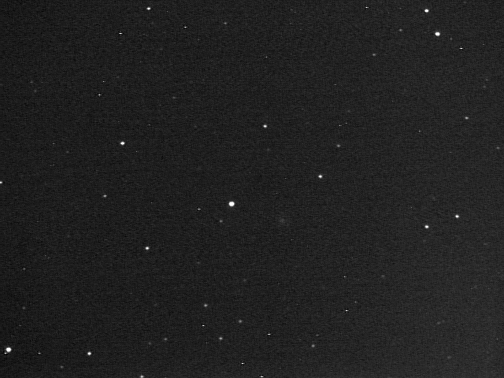 NGC 5491A & 5491B (galaxy) - 04/09/2019 - 8" SCT f6.3, StellaCam-3 @ 45 seconds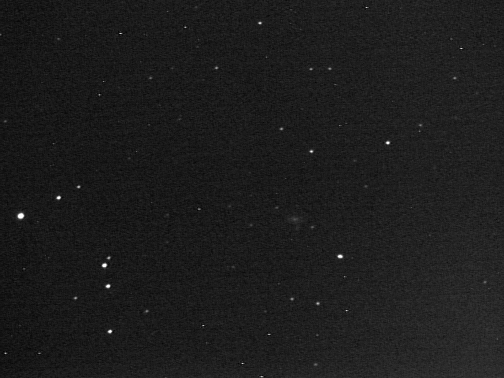 NGC 5493 (galaxy) - 06/16/2015 - 8" SCT f5, StellaCam-3 @ 35 seconds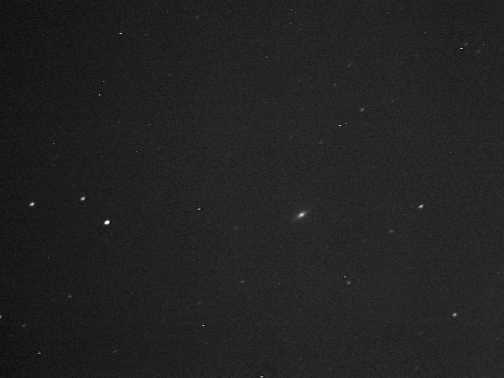 NGC 5496 (galaxy) - 06/16/2015 - 8" SCT f5, StellaCam-3 @ 35 seconds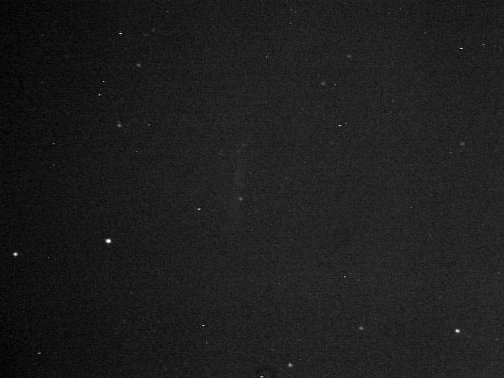 NGC 5506 & 5507 (galaxy) - 04/09/2019 - 8" SCT f6.3, StellaCam-3 @ 45 seconds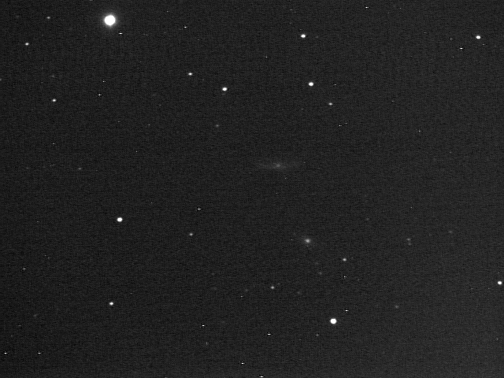 NGC 5534 (galaxy) - 06/16/2015 - 8" SCT f5, StellaCam-3 @ 35 seconds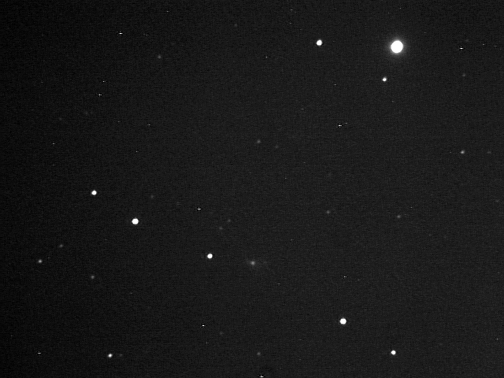 NGC 5549 & PGC214246 (galaxy) - 04/09/2019 - 8" SCT f6.3, StellaCam-3 @ 45 seconds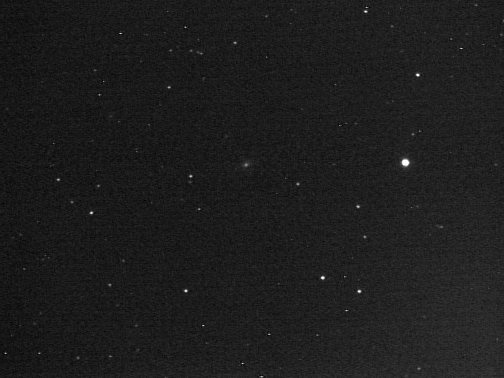 NGC 5560, 5566, & 5569 (galaxy) - 06/15/2018 - 8" SCT f6.3, StellaCam-3 @ 120 seconds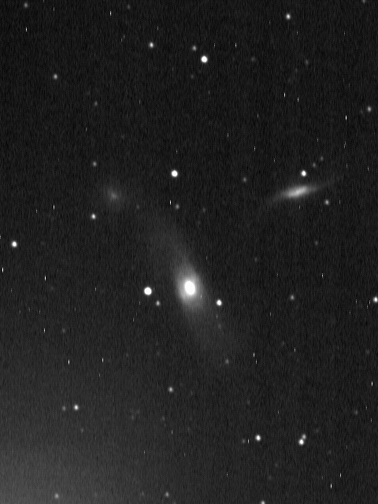 NGC 5574 & 5576 (galaxy) - 05/01/2013 - 8" SCT f6.3, StellaCam-3 25 seconds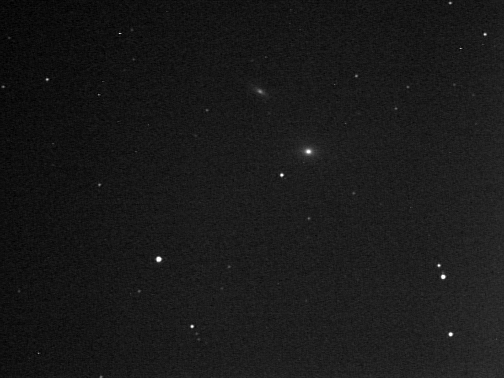 NGC 5577 (galaxy) - 05/01/2013 - 8" SCT f6.3, StellaCam-3 25 seconds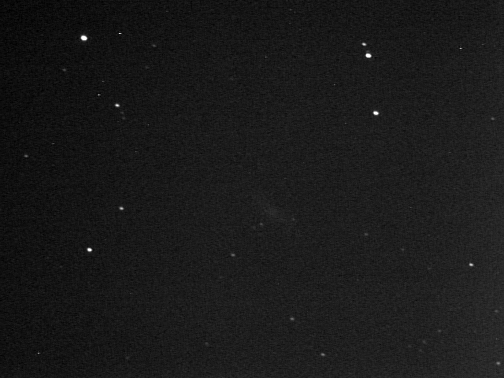 NGC 5584 (galaxy) - 06/16/2015 - 8" SCT f5, StellaCam-3 @ 35 seconds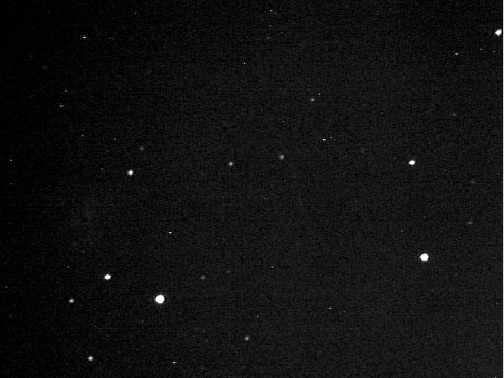 NGC 5599, PGC1303181, 1303321, 1303476 & 1303504 (galaxy) - 04/26/2017 - 8" SCT f6.3, StellaCam-3 @ 60 seconds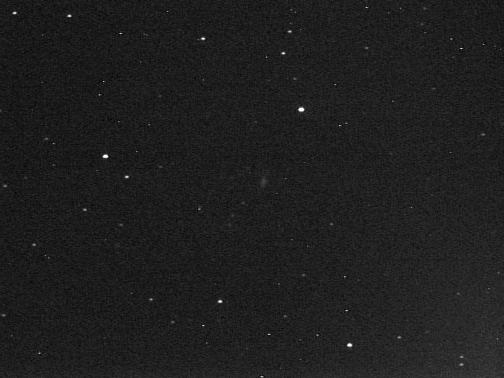 NGC 5604 (galaxy) - 04/26/2017 - 8" SCT f6.3, StellaCam-3 @ 60 seconds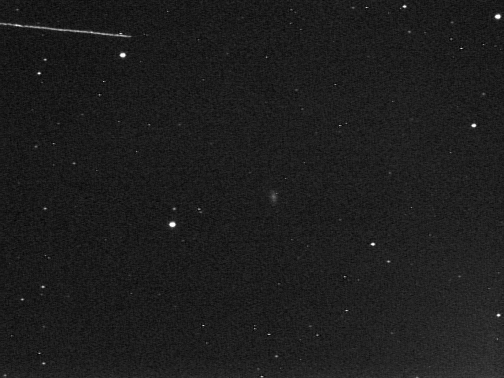 NGC 5618 (galaxy) - 04/26/2017 - 8" SCT f6.3, StellaCam-3 @ 60 seconds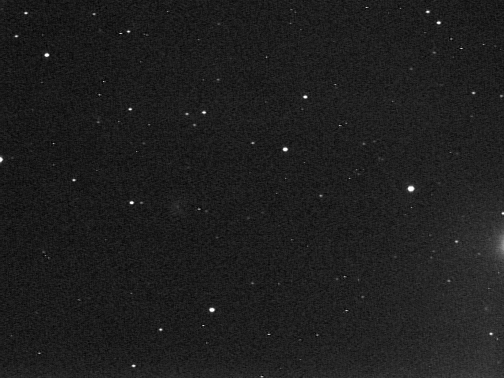 NGC 5634 (globular cluster) - 06/06/1992 - 12.5" Reflector f5, 24mm & 2.8x B 185x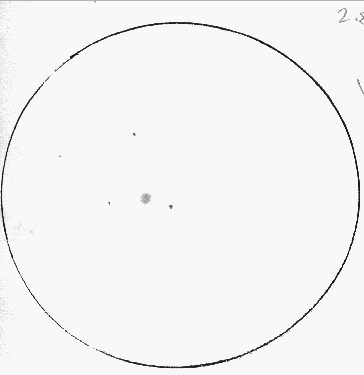 NGC 5636 & 5638 (galaxy) - 06/16/2015 - 8" SCT f5, StellaCam-3 @ 35 seconds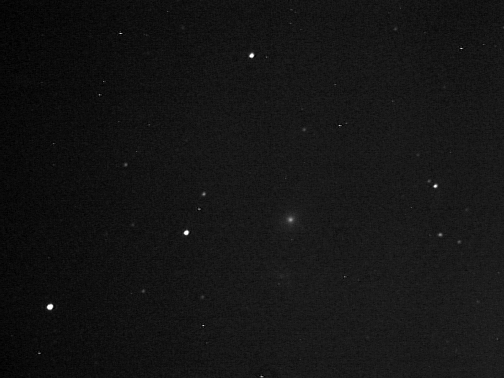 NGC 5645 (galaxy) - 06/16/2015 - 8" SCT f5, StellaCam-3 @ 35 seconds




NGC 5652 & PGC1292058 (galaxy) - 04/26/2017 - 8" SCT f6.3, StellaCam-3 @ 60 seconds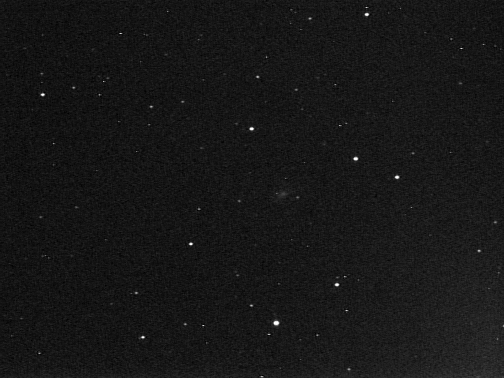 NGC 5661, PGC51909, 51924 & 51933 (galaxy) - 04/26/2017 - 8" SCT f6.3, StellaCam-3 @ 60 seconds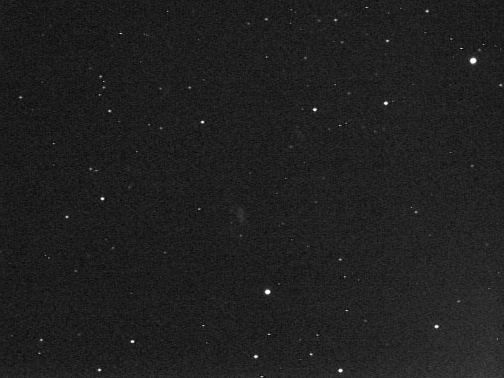 NGC 5668 (galaxy) - 06/16/2015 - 8" SCT f5, StellaCam-3 @ 35 seconds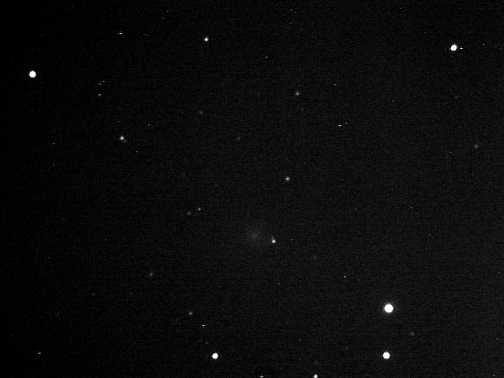 NGC 5674 (galaxy) - 04/26/2017 - 8" SCT f6.3, StellaCam-3 @ 60 seconds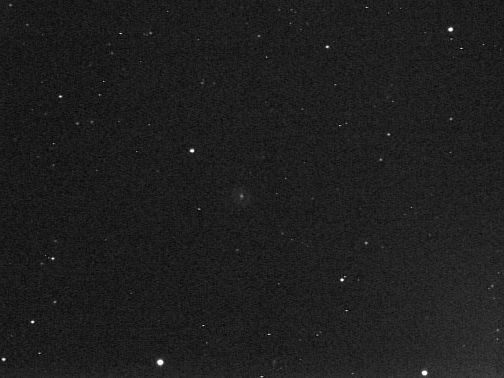 NGC 5679A & B (galaxy) - 04/26/2017 - 8" SCT f6.3, StellaCam-3 @ 60 seconds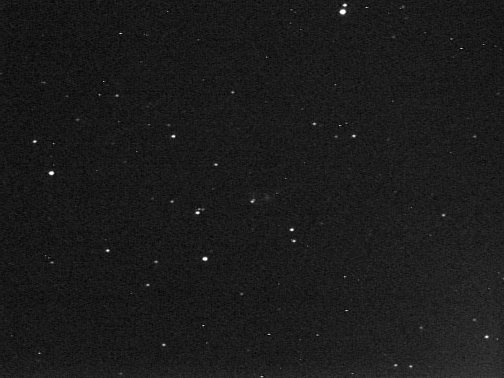 NGC 5690 (galaxy) - 06/16/2015 - 8" SCT f5, StellaCam-3 @ 35 seconds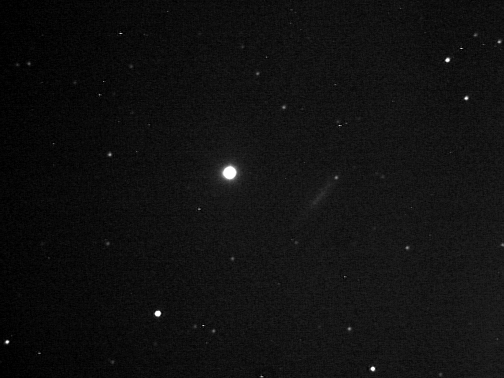 NGC 5691 (galaxy) - 06/16/2015 - 8" SCT f5, StellaCam-3 @ 35 seconds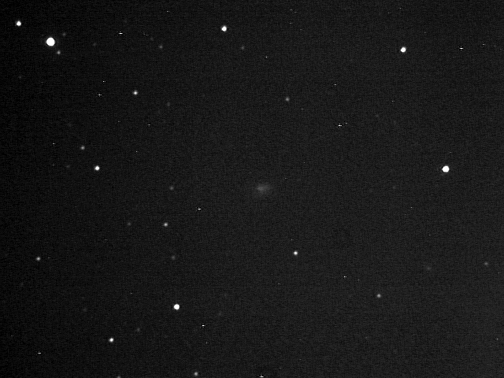 NGC 5701 (galaxy) - 06/16/2015 - 8" SCT f5, StellaCam-3 @ 35 seconds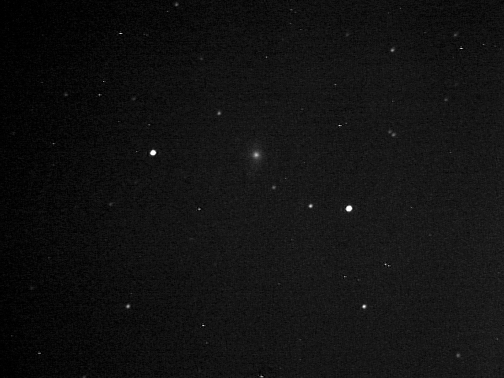 NGC 5713 & 5719 (galaxy) - 06/16/2015 - 8" SCT f5, StellaCam-3 @ 35 seconds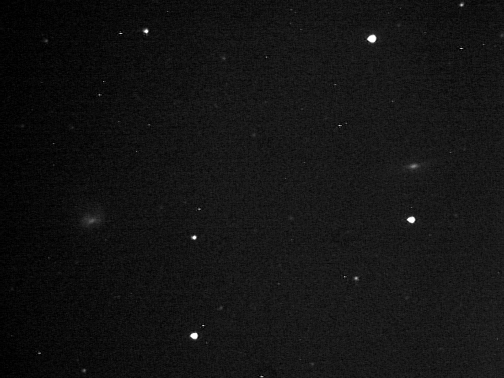 NGC 5718, IC1039, 1041, 1042, PGC52451 & 1253615 (galaxy) - 04/26/2017 - 8" SCT f6.3, StellaCam-3 @ 60 seconds






NGC 5719 (galaxy) - 04/26/2017 - 8" SCT f6.3, StellaCam-3 @ 60 seconds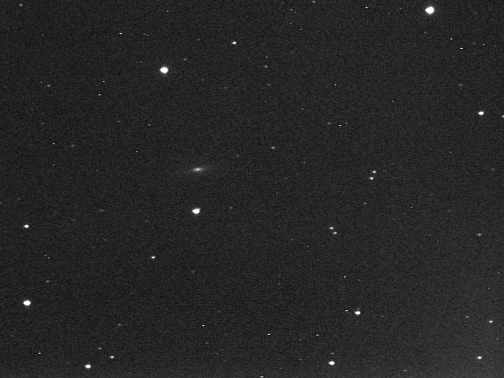 NGC 5740 (galaxy) - 05/01/2013 - 8" SCT f6.3, StellaCam-3 25 seconds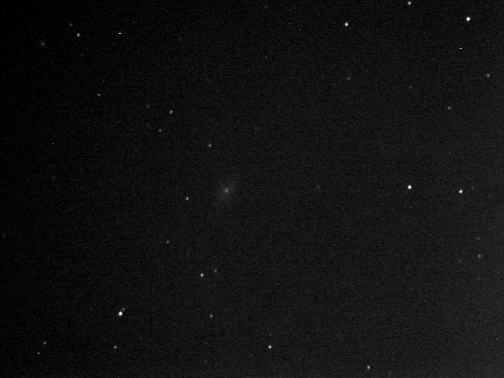 NGC 5746 (galaxy) - 05/01/2013 - 8" SCT f6.3, StellaCam-3 25 seconds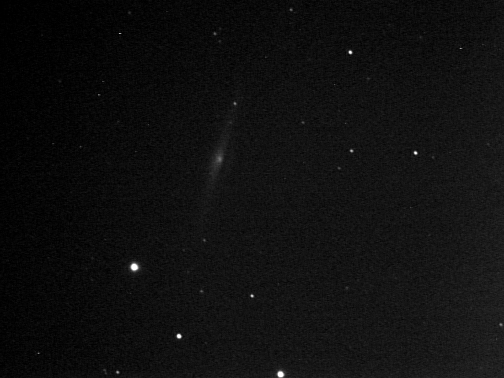 NGC 5750 (galaxy) - 06/16/2015 - 8" SCT f5, StellaCam-3 @ 35 seconds




NGC 5770 (galaxy) - 04/26/2017 - 8" SCT f6.3, StellaCam-3 @ 60 seconds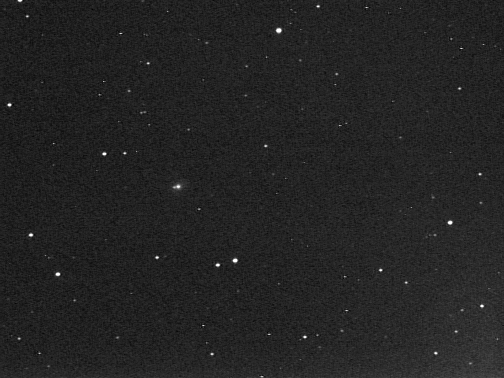 NGC 5774 & 5775 (galaxy) - 06/16/2015 - 8" SCT f5, StellaCam-3 @ 35 seconds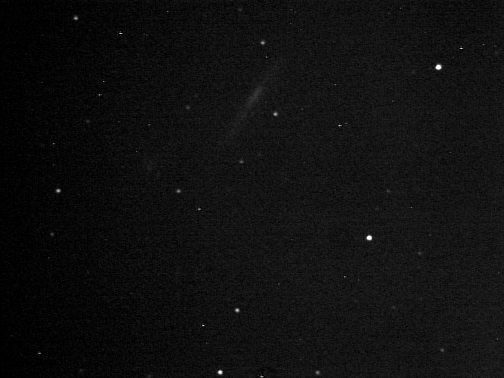 NGC 5806 (galaxy) - 06/16/2015 - 8" SCT f5, StellaCam-3 @ 35 seconds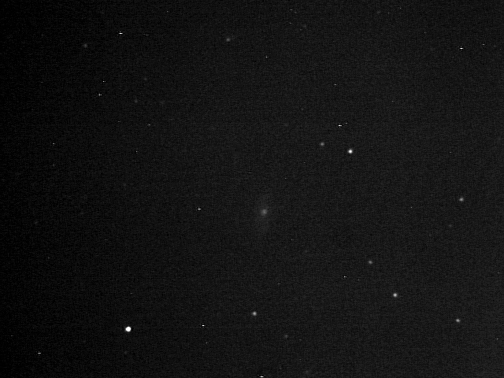 NGC 5813 & 5814 (galaxy) - 05/01/2013 - 8" SCT f6.3, StellaCam-3 25 seconds




NGC 5831 (galaxy) - 06/16/2015 - 8" SCT f5, StellaCam-3 @ 35 seconds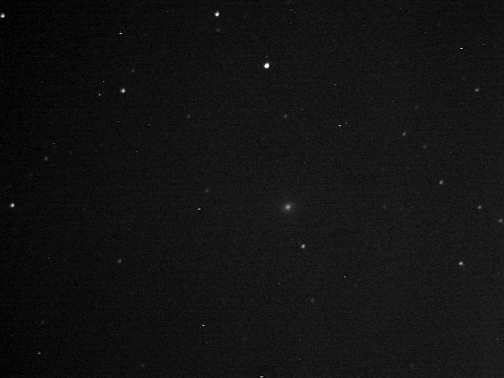 NGC 5838 (galaxy) - 05/01/2013 - 8" SCT f6.3, StellaCam-3 25 seconds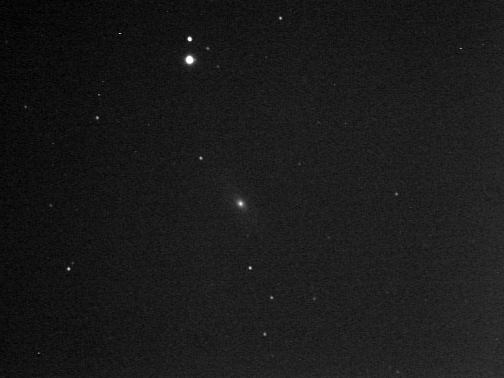 NGC 5839 (galaxy) - 06/16/2015 - 8" SCT f5, StellaCam-3 @ 35 seconds




NGC 5845, 5846 & 5846a (galaxy) - 05/01/2013 - 8" SCT f6.3, StellaCam-3 25 seconds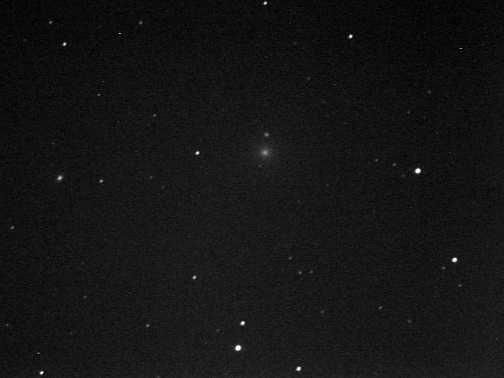 NGC 5850 (galaxy) - 05/01/2013 - 8" SCT f6.3, StellaCam-3 25 seconds




NGC 5854 (galaxy) - 06/16/2015 - 8" SCT f5, StellaCam-3 @ 35 seconds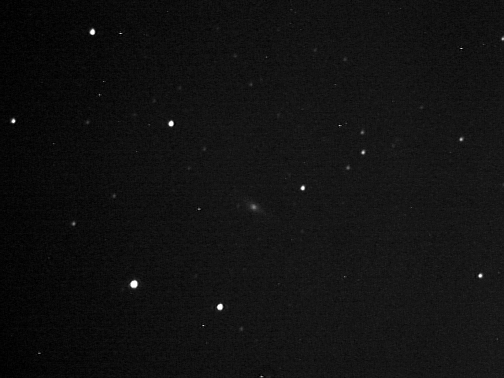 NGC 5864 (galaxy) - 06/16/2015 - 8" SCT f5, StellaCam-3 @ 35 seconds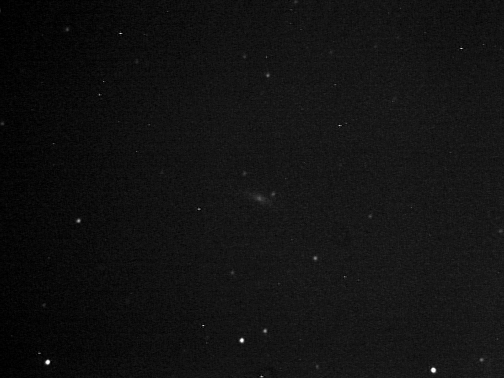 NGC 5865, 5868, 5869 & 5871 (galaxy) - 04/26/2017 - 8" SCT f6.3, StellaCam-3 @ 60 seconds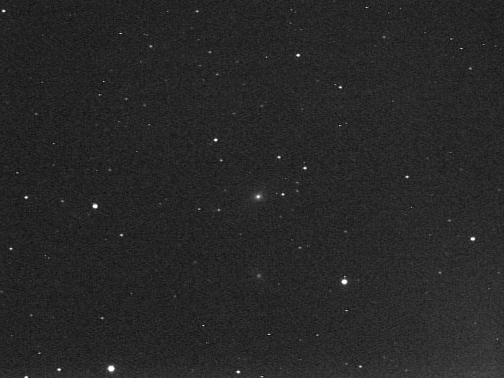 IC 2963 (galaxy - also known as NGC3915) - 04/26/2017 - 8" SCT f6.3, StellaCam-3 @ 60 seconds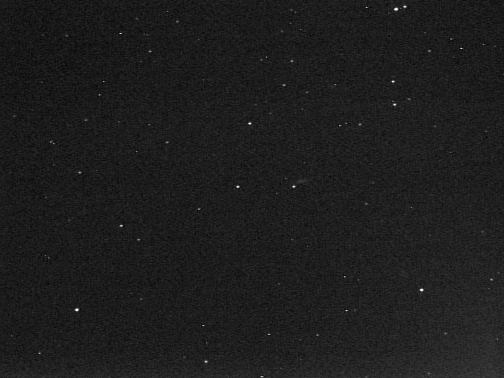 UGC 8091 (galaxy) - 05/24/2014 - 6" RC f5, StellaCam-3 35 seconds





3C273 Quasar - 05/14/2010 - 8" SCT f6.3, StellaCam-II 8 seconds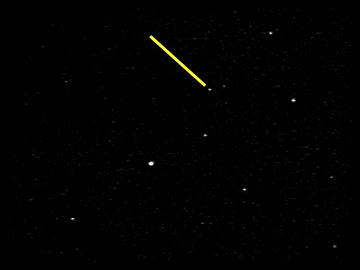 ---
Hope you enjoyed the visit. Come again soon!
Larry McHenry, Pittsburgh, PA. USA

Astronomical Webportal: