C A S S O P E I A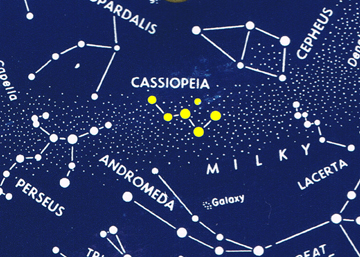 Hello!

Cassiopeia, "the Queen" comes from the Ancient Greeks. She is associated with the Perseus Myth.
Queen Cassiopeia was a very vain and boastful person, and was always getting into trouble. One day, she went too far and dared to boast that her daughter Andromeda was more beautiful than all of the daughters of the Sea God Poseidon.
The Sea God decided to punish the Queen, so he sent a sea monster (named Cetus) to attack the coast of the King's country. The monster defeated the King's navy, sunk his ships, and destroyed his port cities.
King Cepheus, not knowing what else he could do, appealed to the oracle of the gods for help. He was told that the only way to makeup for Queen Cassiopeia's insults to the Sea God's Daughters and save his people was to sacrifice his own daughter, Princess Andromeda, to the sea monster. So Andromeda was chained to the rocks on a cliff to await the monster.
About that time, the Greek hero Perseus showed up. Some say he was riding – or – flying Pegasus, the winged horse. Perseus had just gotten thru killing another monster named Medusa, who's hair was made up of snakes, and who could turn people into stone when they looked at her. (Perseus had slain her by using a shield as a mirror, and cutting off her head with his sword). Perseus was on his way home, carrying the head of the monster in a bag.
Perseus took one look at Andromeda, and fell in love. He flew over to the King and Queen and asked permission to marry Andromeda. They agreed, if Perseus could save Andromeda and the kingdom from the sea monster.
When the monster Cetus appeared, Perseus swooped down on it with his sword, and began fighting it. But he was only able to kill the monster by pulling the head of Medusa out from the bag, and turning Cetus to stone. Perseus saved Andromeda, and the King and Queen, and their country.

Star Pattern resembles the letter 'W', or 'M' depending on the season and time of night.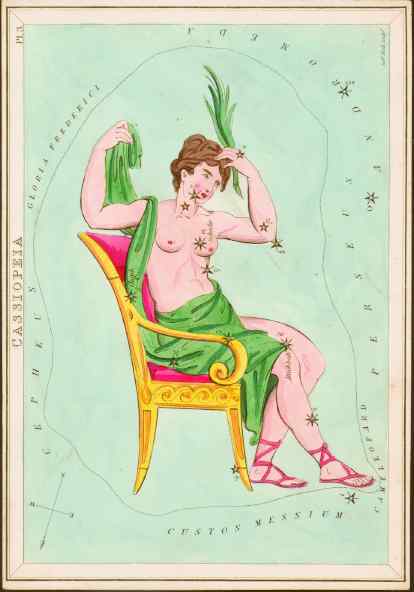 | | |
| --- | --- |
| 12/30/1983 - 15 seconds, Minolta XG-1 50mm, B&W | 05/14/2010 - 2 seconds, Stellacam EX & Cannon CCTV lens @ 50 mm |
| | |


Cassiopeia is home to a number of large stellar 'OB' Associations. An O-B Association is a large, very loose form of an open star cluster consisting of young spectral type "O" and "B" stars. They cover large volumes of space, are loosely held together by gravity and have short lifetimes of a few million years.

To view a sketch of a specific OB Association:
Click on the location of the object on the imagemap or select from the list below.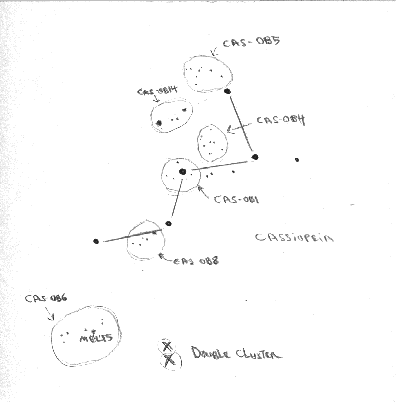 All sketches were made with an 80mm refractor spotting scope using low-power eyepieces, with an amici prism giving a corrected field of view. To view the sketches of these OB Associations, select from the list below:

---
Additional Deep-Sky objects located in this Constellation:

M52 (open cluster)
- 08/18/2009 - 8" SCT f6.3, StellaCam-II, @ 8 seconds - 10/07/1991 - 8" Dob f4.5, 6.5mm 141x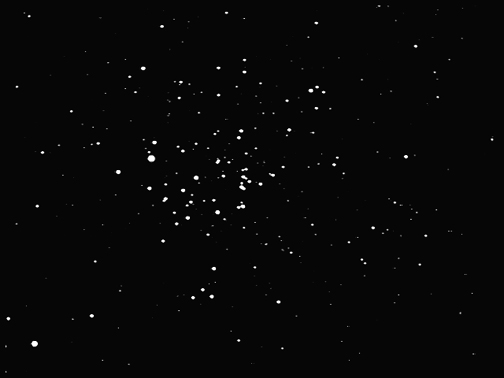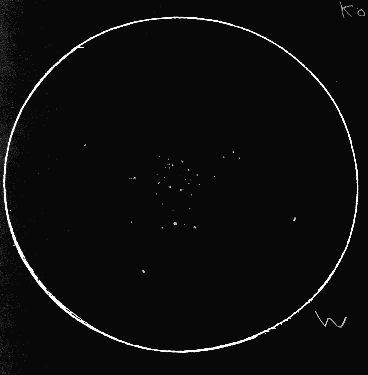 M52 & Czernik-43 (open cluster) - 11/01/2013 - 50mm Refractor, StellaCam-II @ 8 seconds





M52 - 09/05/2018 - 80mm Kson Refractor f6.3 , StellaCam-II @ 8 seconds





M52 (open cluster)
11/01/2013 - 6" RC f5, StellaCam-3 @ 8 seconds 08/18/2014 - 8" SCT f5, StellaCam-3 @ 15 seconds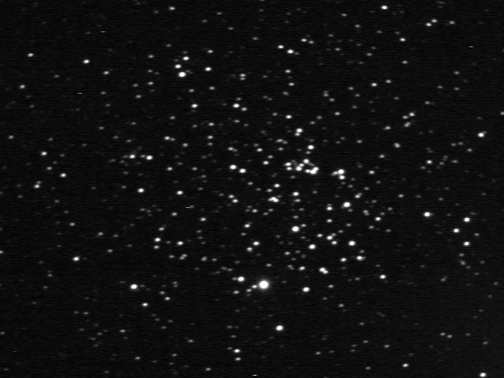 M103 (open cluster)
- 09/04/2008 - 8" SCT f6.3, StellaCam-EX, @ 2.5 seconds - 02/08/1987 - 13.1" Dob f4.5, 12.5mm 91x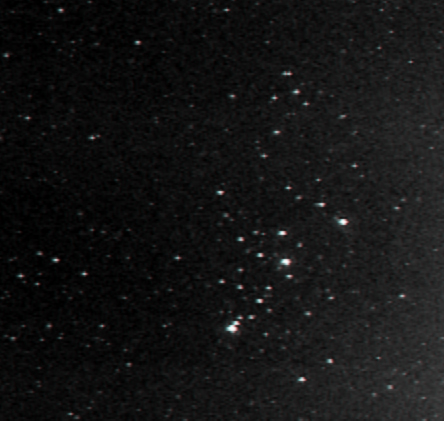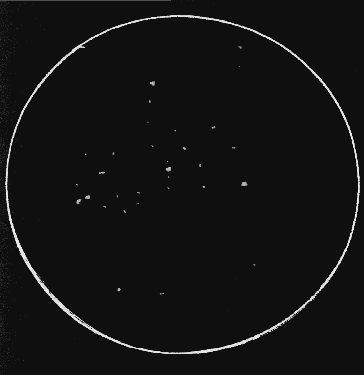 M103 (open cluster) - 11/01/2013 - 6" RC f5, StellaCam-3 @ 8 seconds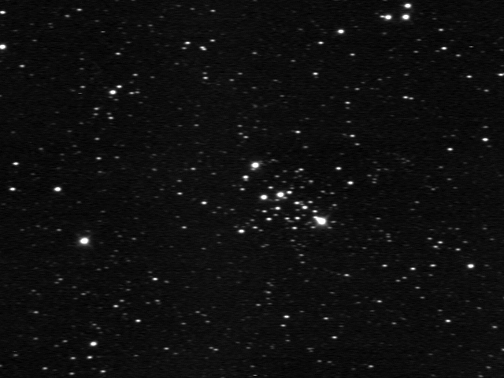 M103 - 09/05/2018 - 80mm Kson Refractor f6.3 , StellaCam-II @ 8 seconds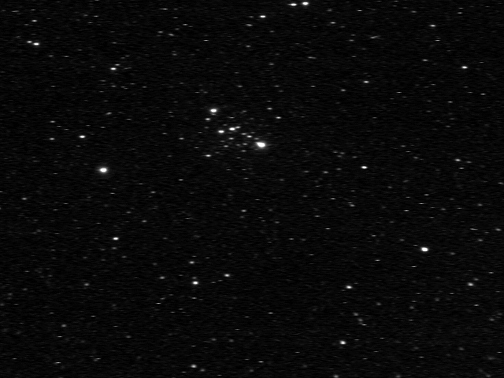 NGC103 (open cluster) - 10/09/2010 - 8" SCT f6.3, StellaCam-3, @ 8 seconds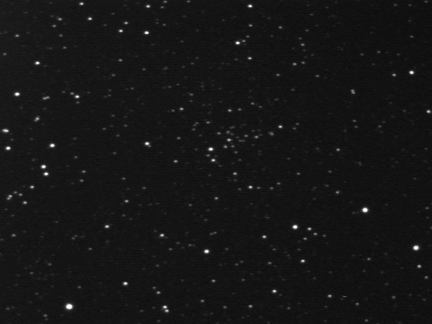 NGC129 (open cluster) - 10/09/2010 - 8" SCT f6.3, StellaCam-3, @ 8 seconds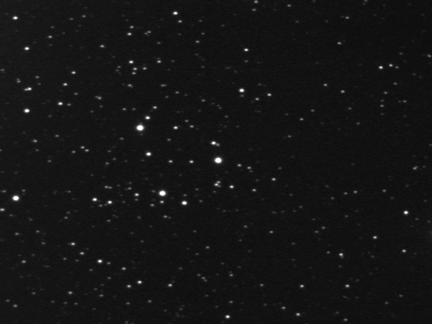 NGC133 (open cluster) - 10/09/2010 - 8" SCT f6.3, StellaCam-3, @ 8 seconds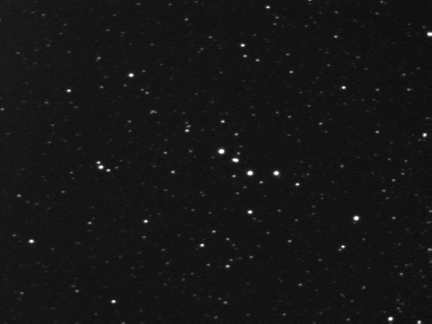 NGC136 (open cluster) - 10/09/2010 - 8" SCT f6.3, StellaCam-3, @ 8 seconds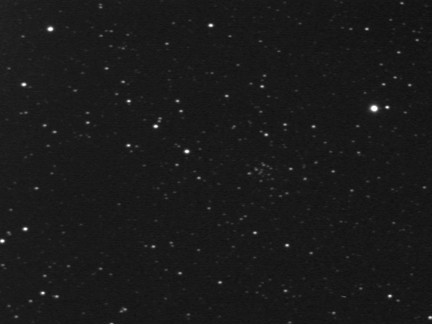 NGC146 (open cluster) - 09/06/2013 - 6" RC f5, StellaCam-3 @ 15 seconds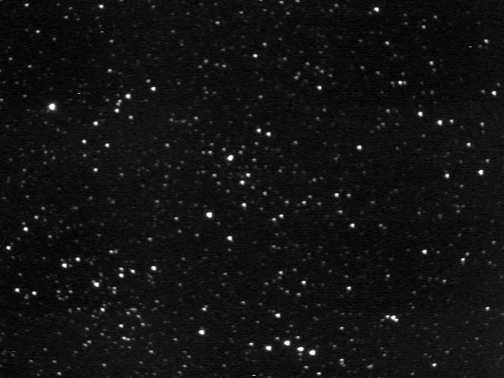 NGC147 (galaxy) - 11/01/2013 - 6" RC f5, StellaCam-3 @ 20 seconds





NGC185 (galaxy) - 11/01/2013 - 6" RC f5, StellaCam-3 @ 20 seconds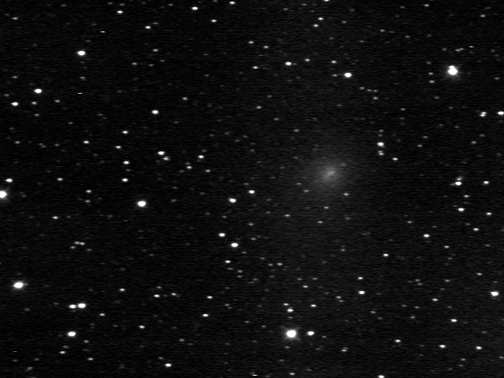 NGC189 (open cluster) - 10/09/2010 - 8" SCT f6.3, StellaCam-3, @ 8 seconds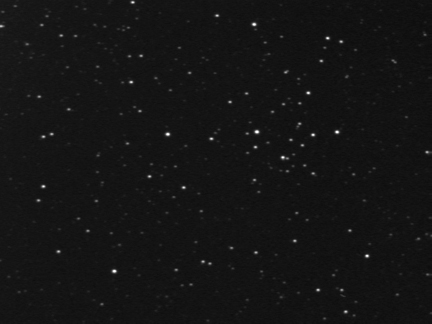 NGC225 (open cluster) - 10/09/2010 - 80mm BOSMA Refractor f6.3, StellaCam-II, @ 8 seconds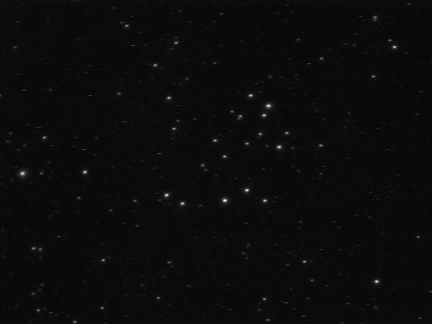 NGC278 (galaxy) - 10/09/2010 - 8" SCT f6.3, StellaCam-3, @ 30 seconds




NGC281 (open cluster & reflection nebula) - 10/09/2010 - 8" SCT f6.3, StellaCam-3, @ 30 seconds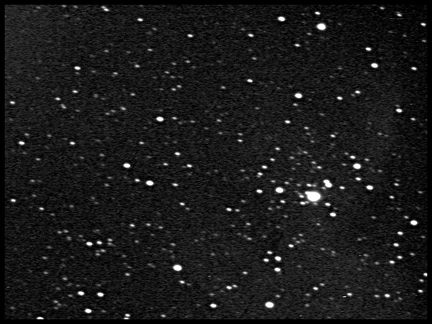 NGC281 "Pacman Nebula" 08/23/2011 - 6" RC f5, StellaCam-3 @ 35 seconds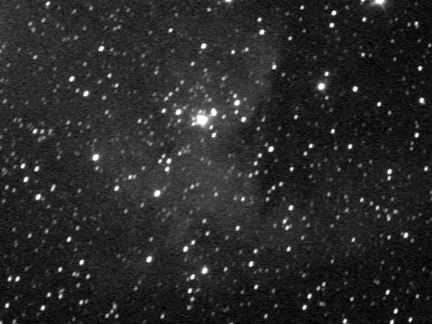 NGC358 (open cluster) - 11/01/2013 - 6" RC f5, StellaCam-3 @ 15 seconds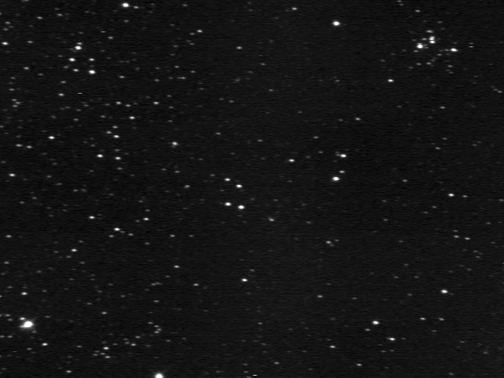 NGC366 (open cluster) - 09/06/2013 - 6" RC f5, StellaCam-3 @ 15 seconds





NGC381 (open cluster) - 10/09/2010 - 8" SCT f6.3, StellaCam-3, @ 8 seconds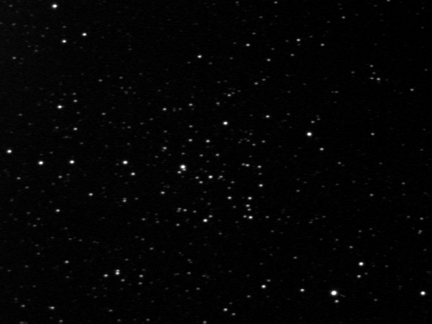 NGC433 (open cluster) - 11/01/2013 - 6" RC f5, StellaCam-3 @ 15 seconds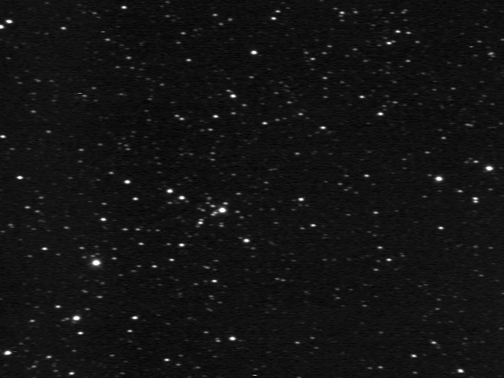 NGC436 (open cluster) - 10/09/2010 - 8" SCT f6.3, StellaCam-3, @ 8 seconds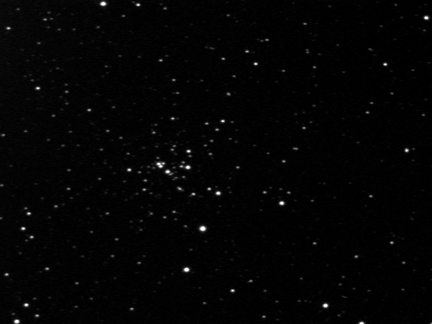 NGC457 (open cluster)
- 12/10/1987 - 13.1" Dob f4.5, 28mm 41x - 10/09/2010 - 8" SCT f6.3, StellaCam-3, @ 8 seconds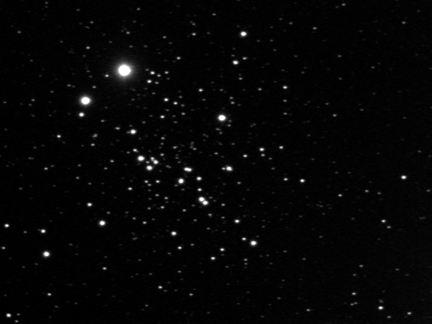 NGC559 (open cluster) - 09/13/2012 - 6" RC f5, StellaCam-3 @ 25 seconds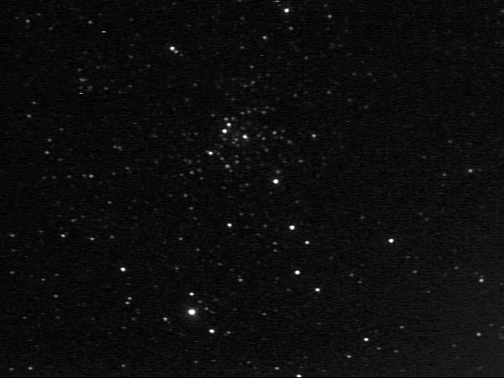 NGC609 (open cluster) - 09/06/2013 - 6" RC f5, StellaCam-3 @ 25 seconds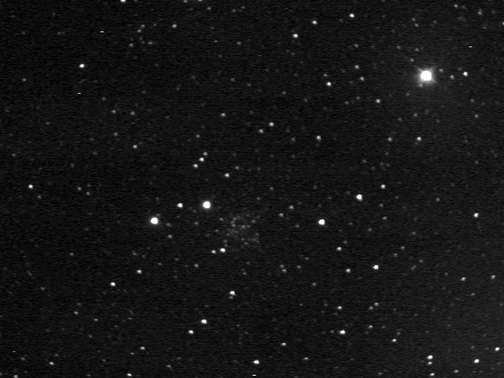 NGC637 (open cluster) - 09/13/2012 - 6" RC f5, StellaCam-3 @ 25 seconds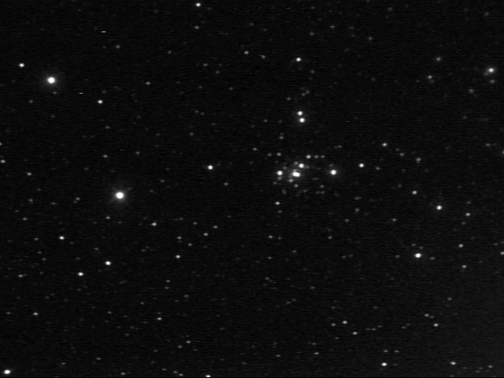 NGC654 - 12/10/1987 - 13.1" Dob f4.5, 12.5mm 91x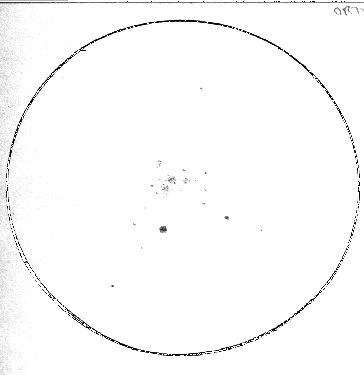 NGC659 (open cluster) - 09/13/2012 - 6" RC f5, StellaCam-3 @ 25 seconds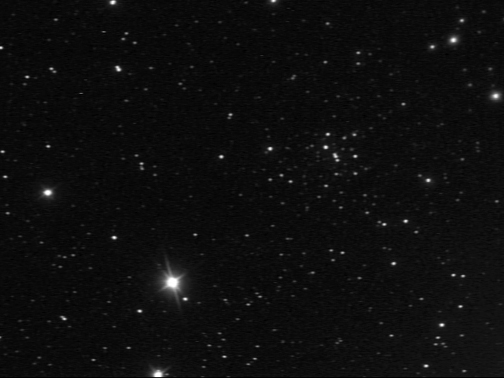 NGC663 - 12/09/1987 - 13.1" Dob f4.5, 16mm 71x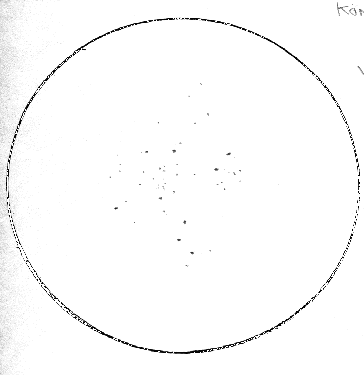 NGC743 (open cluster) - 11/01/2013 - 6" RC f5, StellaCam-3 @ 8 seconds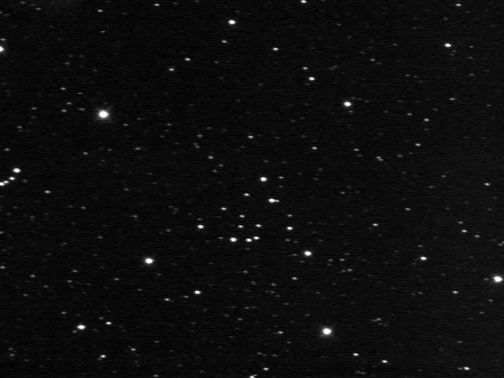 NGC886 (open cluster) - 11/01/2013 - 6" RC f5, StellaCam-3 @ 15 seconds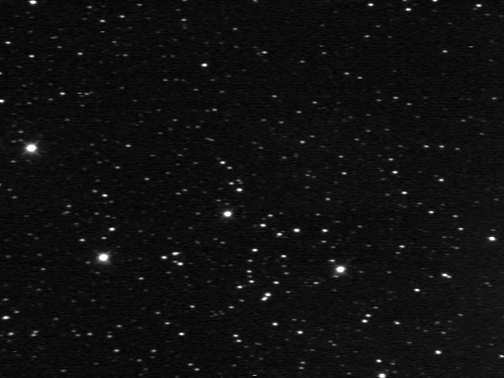 NGC896 (emission nebula) - 10/09/2010 - 8" SCT f6.3, StellaCam-3, @ 30 seconds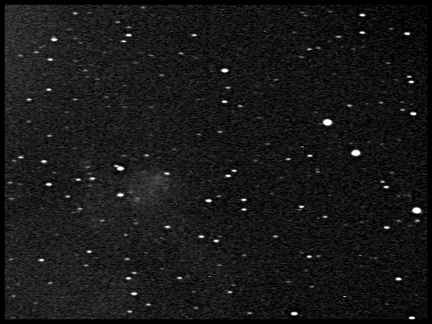 NGC1027 (open cluster) - 09/13/2012 - 50mm Refractor, StellaCam-II @ 8 seconds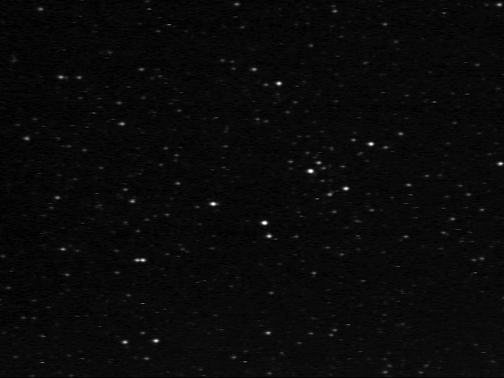 NGC1343 (galaxy) - 08/03/2016 - 8" SCT f6.3, StellaCam-3 @ 35 seconds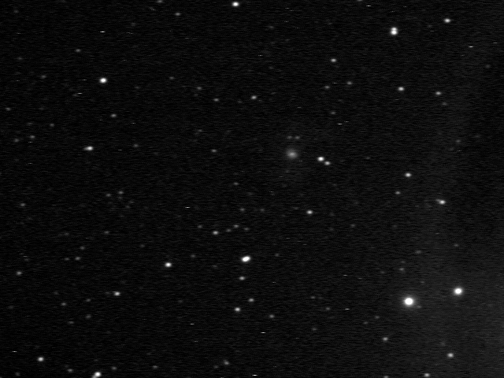 NGC7635 (Bubble Nebula) - 08/23/2011 - 6" RC f5, StellaCam-3 @ 35 seconds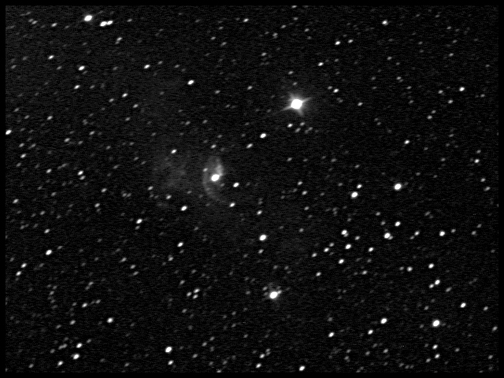 NGC7635 (galaxy) - 06/21/2017 - 8" SCT f6.3, StellaCam-3 @ 300 seconds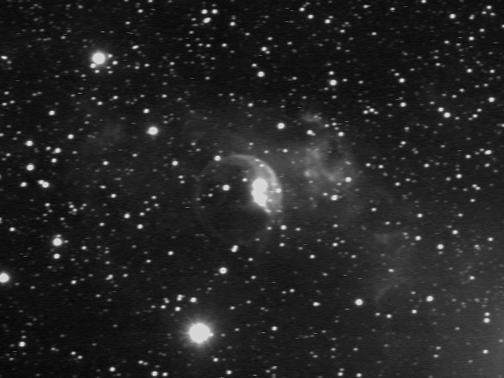 NGC7788 (open cluster) - 10/09/2010 - 8" SCT f6.3, StellaCam-3, @ 8 seconds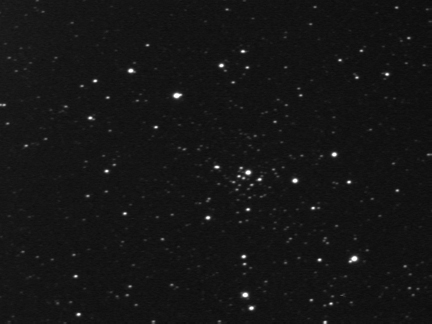 NGC7789 (open cluster) - 10/09/2010
- 80mm BOSMA Refractor f6.3, StellaCam-II, @ 8 seconds - 8" SCT f6.3, StellaCam-3, @ 8 seconds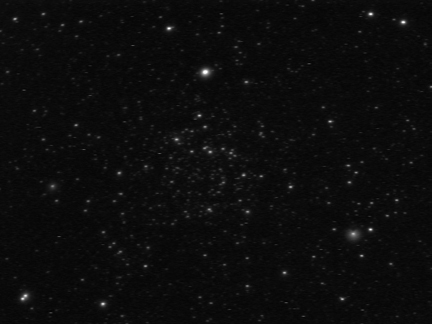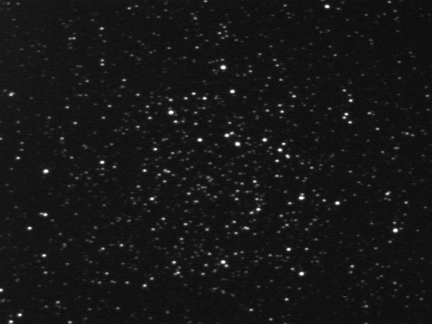 NGC7789 - 09/19/2017 - 8" SCT f3.3, StellaCam-3 @ 60 seconds






NGC7790 (open cluster) - 10/09/2010 - 8" SCT f6.3, StellaCam-3, @ 8 seconds




IC10 (galaxy) - 06/26/2014 - 6" RC f5, StellaCam-3 @ 30 seconds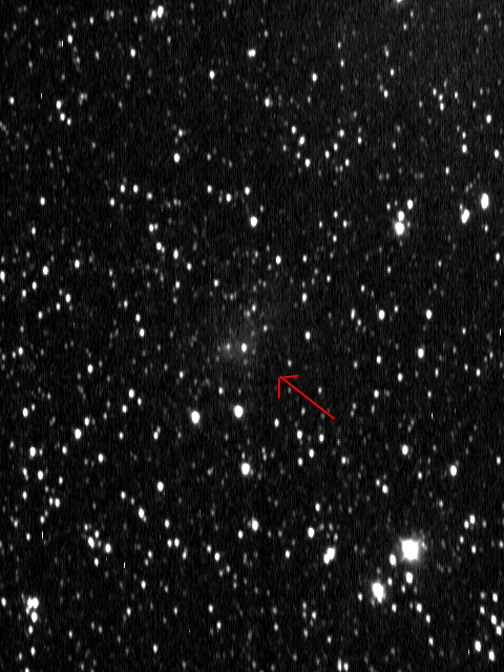 IC59 (nebula) - 11/01/2013 - 6" RC f5, StellaCam-3 @ 30 seconds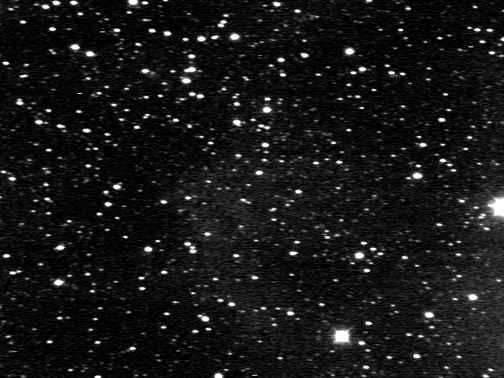 IC63 (nebula) - 11/01/2013 - 6" RC f5, StellaCam-3 @ 25 seconds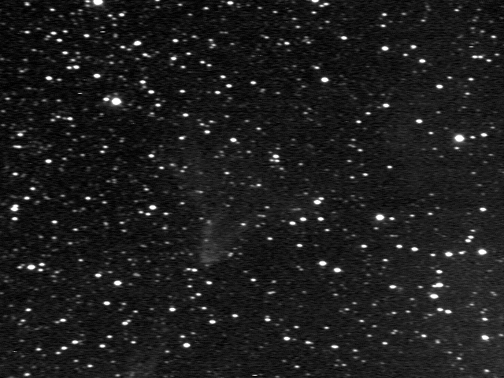 IC166 (open cluster) - 11/01/2013 - 6" RC f5, StellaCam-3 @ 20 seconds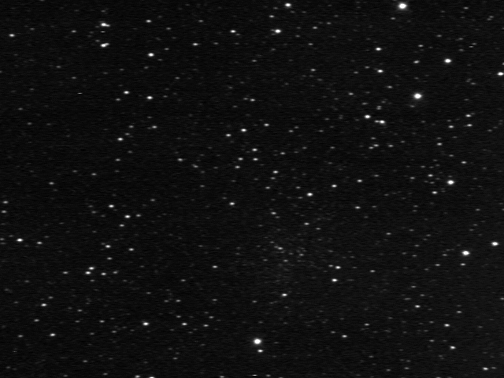 IC289 (planetary nebula) - 10/09/2010 - 8" SCT f6.3, StellaCam-3, @ 30 seconds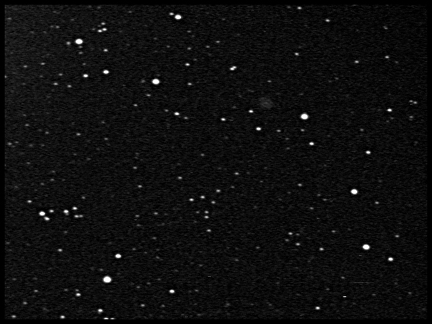 IC1747 (planetary nebula) - 11/01/2013 - 6" RC f5, StellaCam-3 @ 20 seconds





IC1747 (planetary nebula) - 10/05/2018 - 8" SCT f6.3, StellaCam-3 @ 30 seconds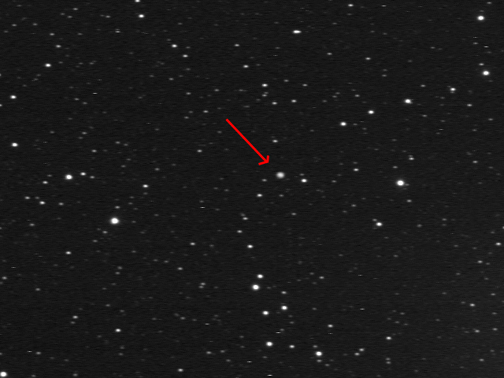 IC1805 (open cluster) and Melotte-15 (open cluster) - 09/06/2013 - 50mm Refractor, StellaCam-II @ 8 seconds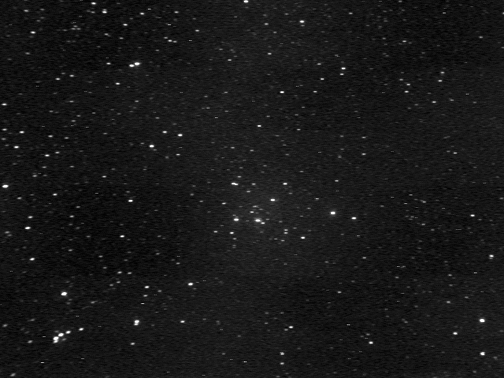 IC1848 (open cluster & nebula) - 09/06/2013
50mm Refractor, StellaCam-II @ 8 seconds - 6" RC f5, StellaCam-3 @ 20 seconds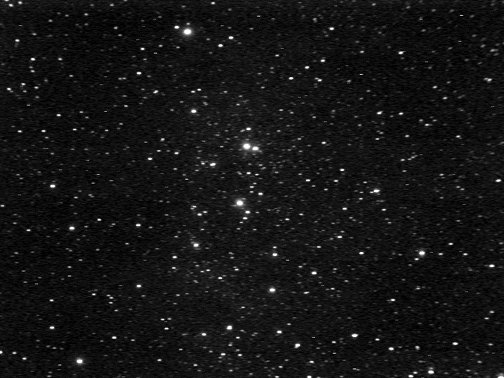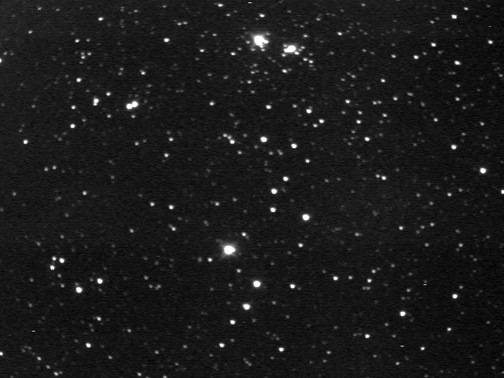 IC1871 (nebula) - 09/27/2014 - 8" SCT f5, StellaCam-3 @ 35 seconds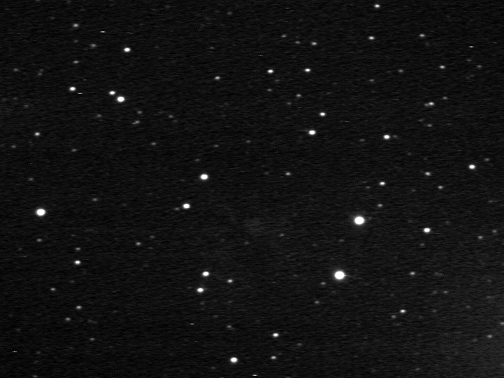 Abell-2 (planetary nebula) - 09/23/2017 - 8" SCT f6.3, StellaCam-3 @ 3 minutes (O-III filter)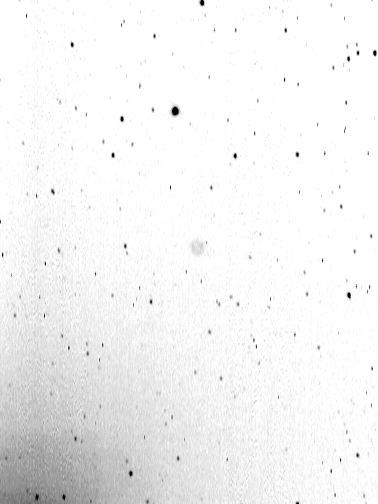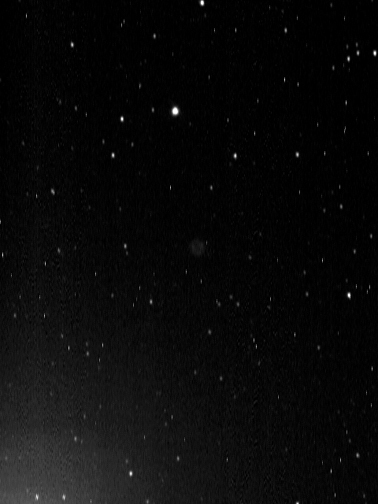 Abell-2 (planetary nebula) - 10/21/2017 - 8" SCT f6.3, StellaCam-3 @ 3 minutes (no O-III filter)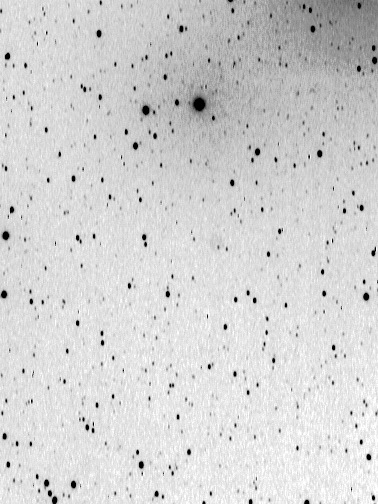 Abell-82 (planetary nebula) - 09/23/2017 - 8" SCT f6.3, StellaCam-3 @ 3 minutes (O-III filter)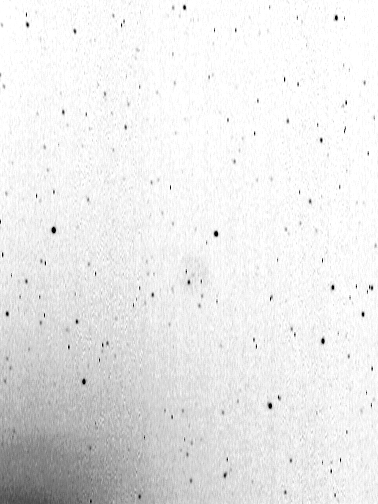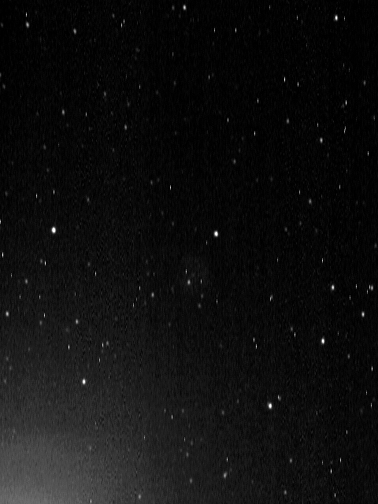 Abell-84 (planetary nebula) - 09/23/2017 - 8" SCT f6.3, StellaCam-3 @ 3 minutes (O-III filter)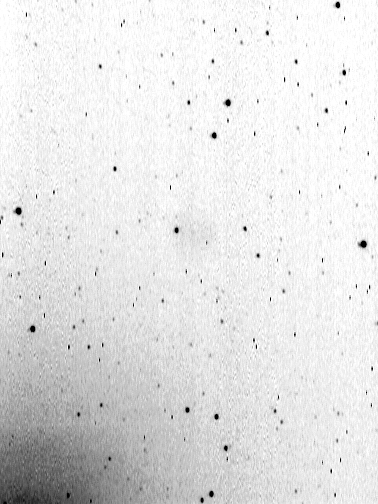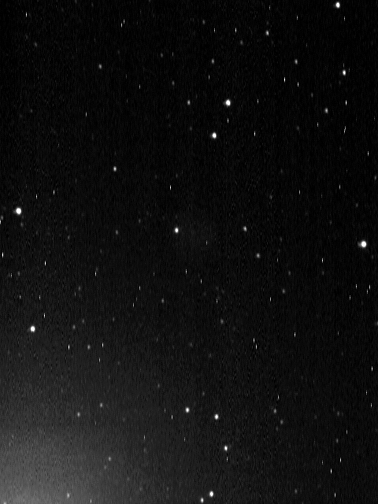 Berkeley-1 (open cluster) - 11/01/2013 - 6" RC f5, StellaCam-3 @ 8 seconds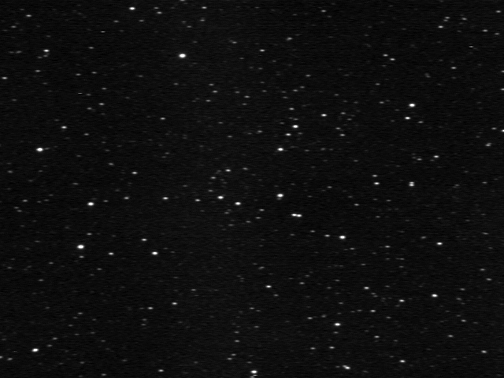 Berkeley-2 (open cluster) - 08/18/2014 - 8" SCT f5, StellaCam-3 @ 15 seconds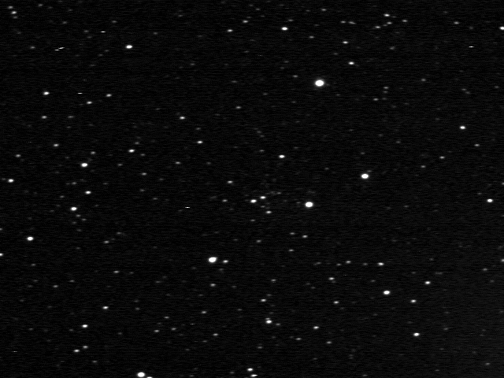 Berkeley-4 (open cluster)
11/01/2013 6" RC f5, StellaCam-3 @ 15 seconds 08/18/2014 - 8" SCT f5, StellaCam-3 @ 15 seconds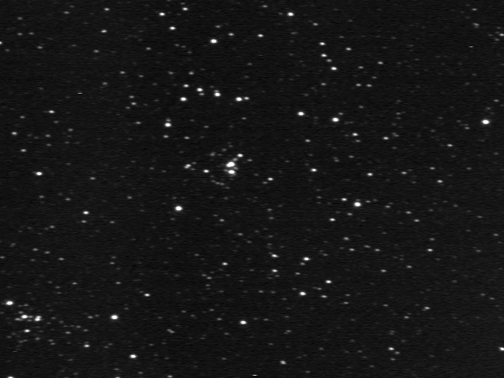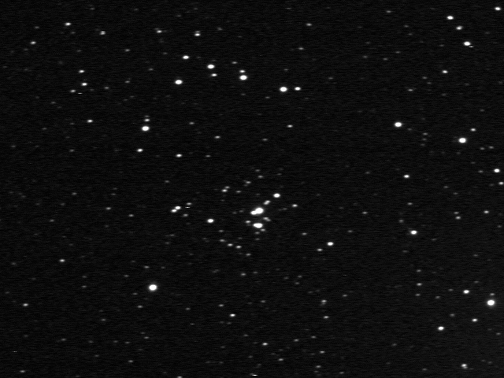 Berkeley-5 (open cluster) - 08/18/2014 - 8" SCT f5, StellaCam-3 @ 15 seconds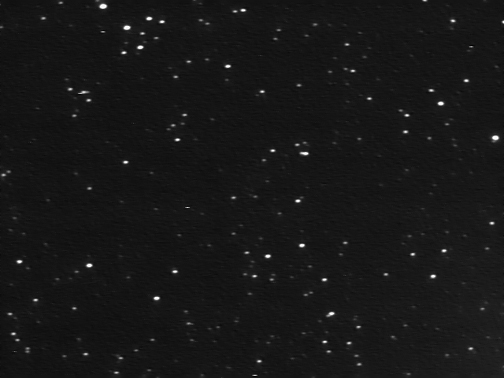 Berkeley-6 (open cluster) - 11/01/2013 - 6" RC f5, StellaCam-3 @ 15 seconds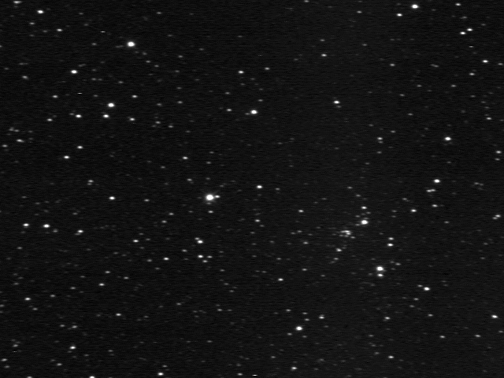 Berkeley-7 (open cluster) - 11/01/2013 - 6" RC f5, StellaCam-3 @ 15 seconds





Berkeley-8 (open cluster) - 09/05/2015 - 8" SCT f6.3, StellaCam-3 @ 15 seconds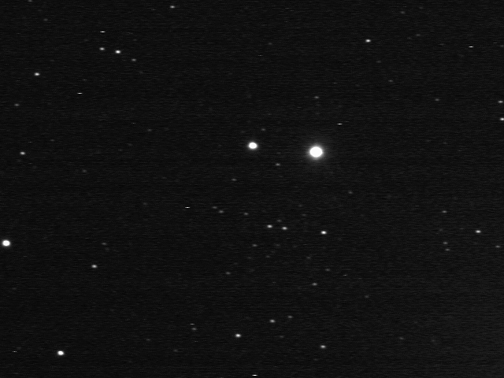 Berkeley-58 (open cluster) - 11/01/2013 - 6" RC f5, StellaCam-3 @ 8 seconds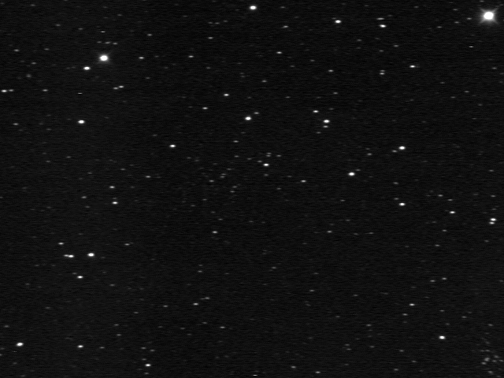 Berkeley-60 (open cluster) - 11/01/2013 - 6" RC f5, StellaCam-3 @ 15 seconds





Berkeley-61 (open cluster) - 08/18/2014 - 8" SCT f5, StellaCam-3 @ 15 seconds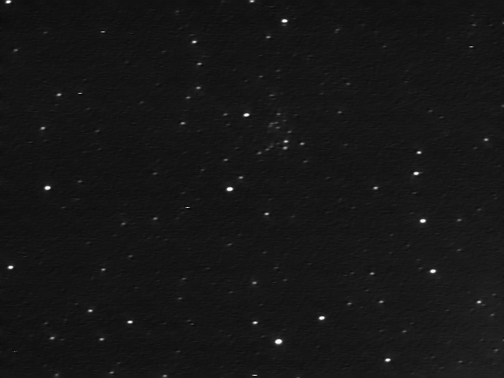 Berkeley-62 (open cluster) - 11/01/2013 - 6" RC f5, StellaCam-3 @ 15 seconds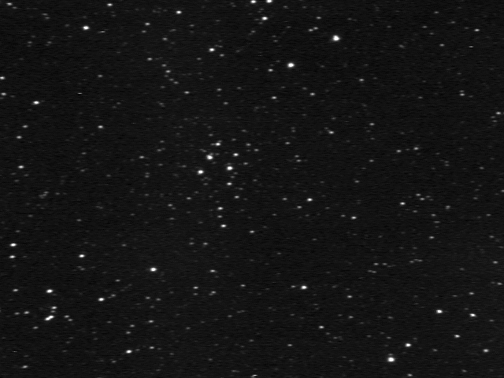 Berkeley-63 (open cluster) - 11/01/2013 - 6" RC f5, StellaCam-3 @ 15 seconds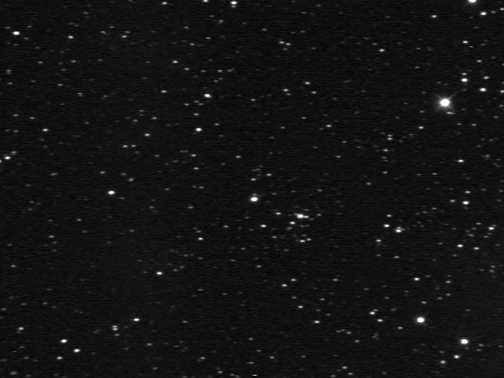 Berkeley-64 (open cluster) - 08/18/2014 - 8" SCT f5, StellaCam-3 @ 15 seconds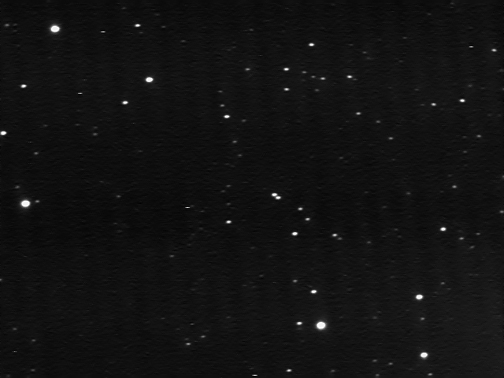 Berkeley-65 (open cluster) - 11/01/2013 - 6" RC f5, StellaCam-3 @ 15 seconds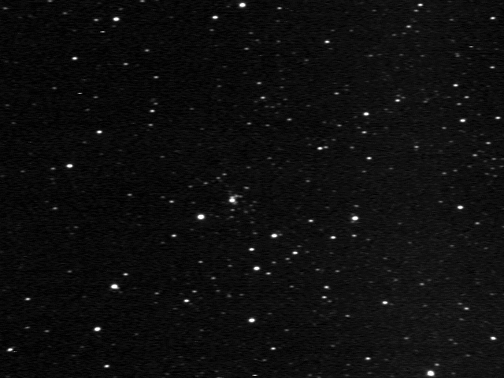 Berkeley-66 (open cluster) - 09/05/2015 - 8" SCT f6.3, StellaCam-3 @ 15 seconds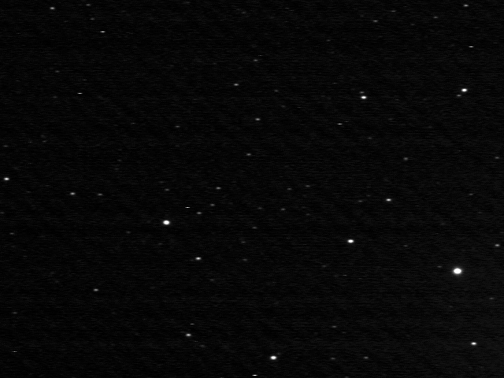 Berkeley-102 (open cluster) - 09/05/2015 - 8" SCT f6.3, StellaCam-3 @ 15 seconds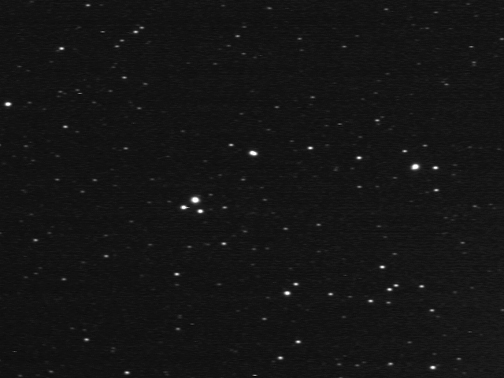 Berkeley-103 (open cluster) - 09/05/2015 - 8" SCT f6.3, StellaCam-3 @ 15 seconds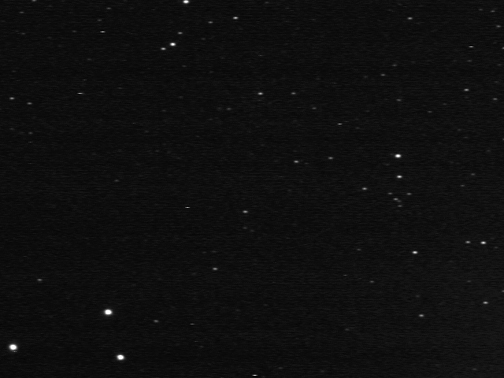 Berkeley-104 (open cluster) - 11/01/2013 - 6" RC f5, StellaCam-3 @ 15 seconds





Collinder-33 (open cluster) - 09/06/2013 - 6" RC f5, StellaCam-3 @ 15 seconds





Collinder-34 (open cluster) - 09/06/2013 - 6" RC f5, StellaCam-3 @ 15 seconds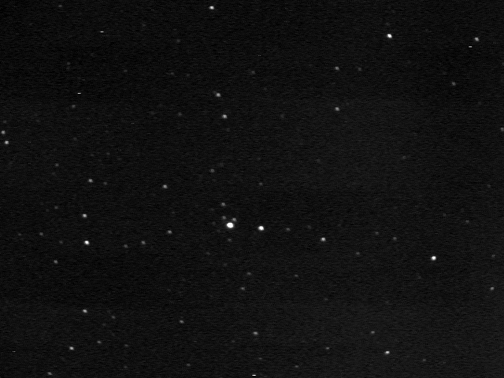 Collinder-463 (open cluster) - 09/06/2013 - 50mm Refractor, StellaCam-II @ 8 seconds





Czernik-1 (open cluster) - 11/01/2013 - 6" RC f5, StellaCam-3 @ 15 seconds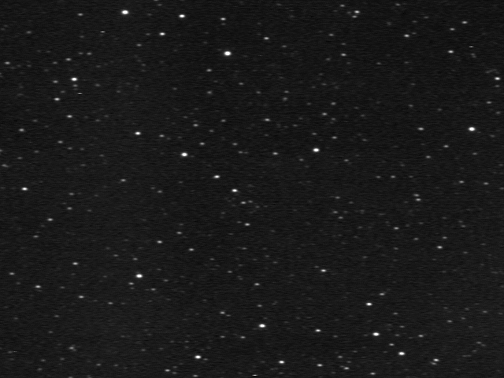 Czernik-2 (open cluster) - 11/01/2013 - 6" RC f5, StellaCam-3 @ 8 seconds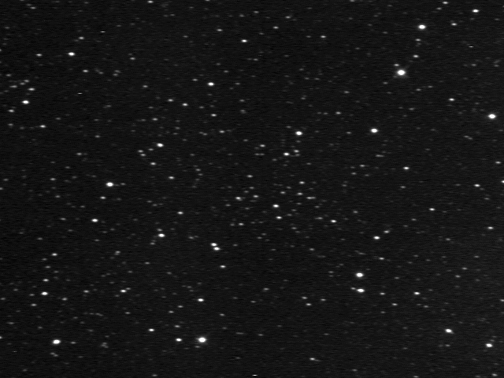 Czernik-3 (open cluster) - 11/01/2013 - 6" RC f5, StellaCam-3 @ 15 seconds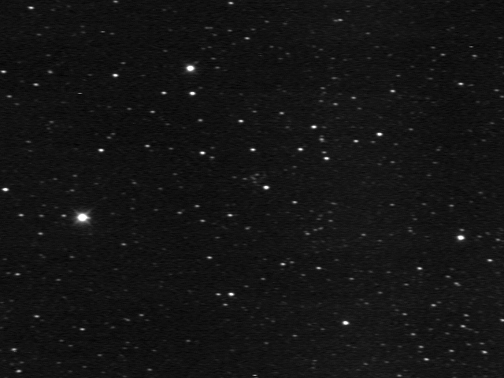 Czernik-4 (open cluster) - 08/18/2014 - 8" SCT f5, StellaCam-3 @ 15 seconds





Czernik-5 (open cluster) - 11/01/2013 - 6" RC f5, StellaCam-3 @ 15 seconds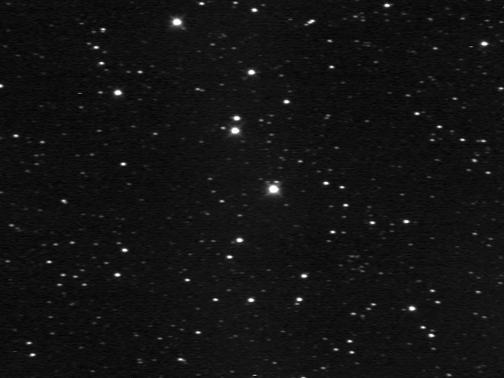 Czernik-6 (open cluster) - 11/01/2013 - 6" RC f5, StellaCam-3 @ 15 seconds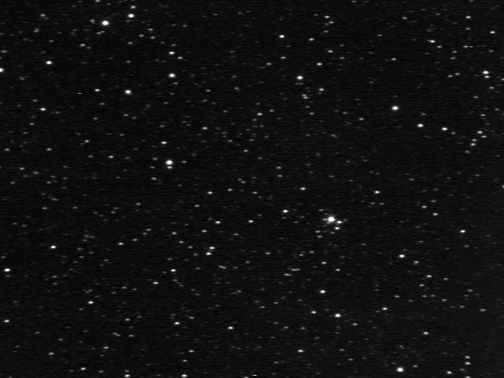 Czernik-7 (open cluster) - 11/01/2013 - 6" RC f5, StellaCam-3 @ 15 seconds





Czernik-9 (open cluster) - 11/01/2013 - 6" RC f5, StellaCam-3 @ 15 seconds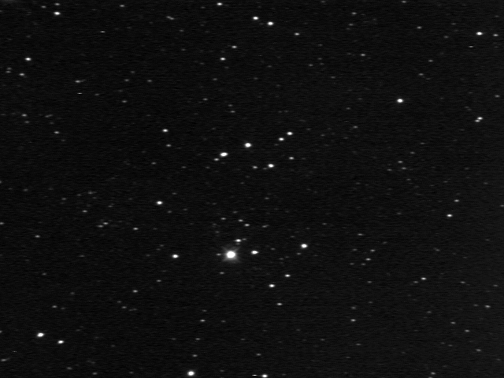 Czernik-10 (open cluster) - 11/01/2013 - 6" RC f5, StellaCam-3 @ 20 seconds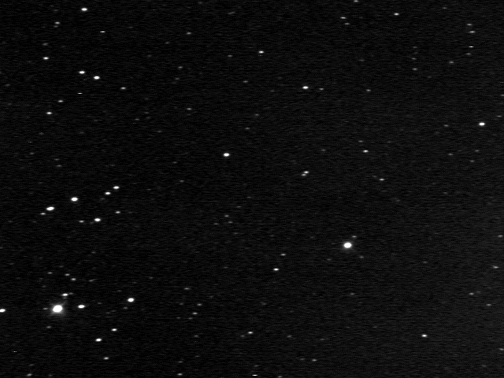 Czernik-11 & Maffei-1 (open cluster & galaxy) - 08/18/2014 - 8" SCT f5, StellaCam-3 @ 15 seconds





Czernik-13 (open cluster) - 08/18/2014 - 8" SCT f5, StellaCam-3 @ 15 seconds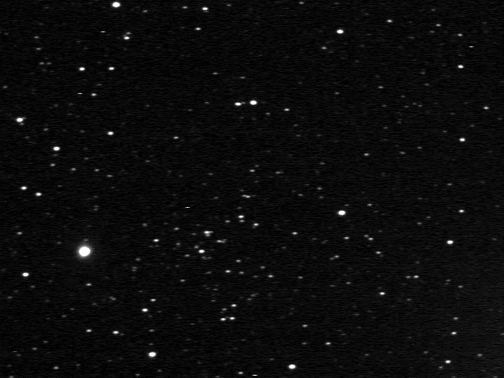 Czernik-43 (open cluster) - 11/01/2013 - 6" RC f5, StellaCam-3 @ 8 seconds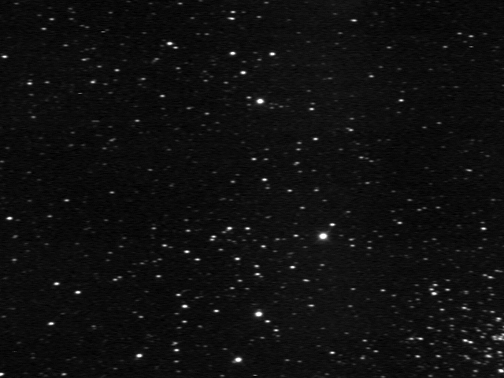 Czernik-44 (open cluster) - 11/01/2013 - 6" RC f5, StellaCam-3 @ 8 seconds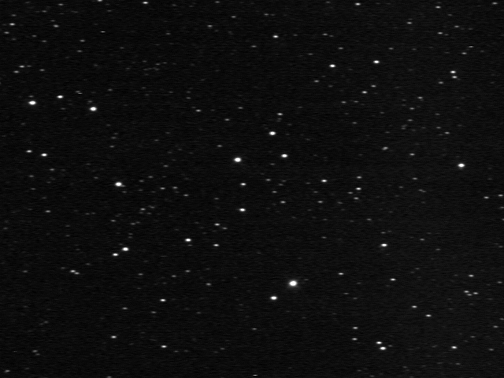 Czernik-45 (open cluster) - 08/18/2014 - 8" SCT f5, StellaCam-3 @ 15 seconds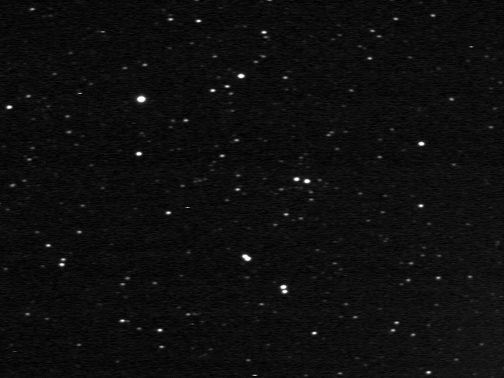 Dolidze-12 (open cluster) - 11/01/2013 - 6" RC f5, StellaCam-3 @ 8 seconds





Dolidze-13 (open cluster) - 11/01/2013 - 6" RC f5, StellaCam-3 @ 15 seconds





Dolidze-46 (open cluster) - 08/18/2014 - 8" SCT f5, StellaCam-3 @ 15 seconds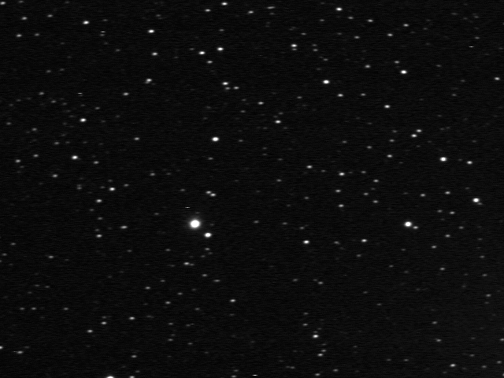 Frolov-1 (open cluster) - 11/01/2013 - 6" RC f5, StellaCam-3 @ 8 seconds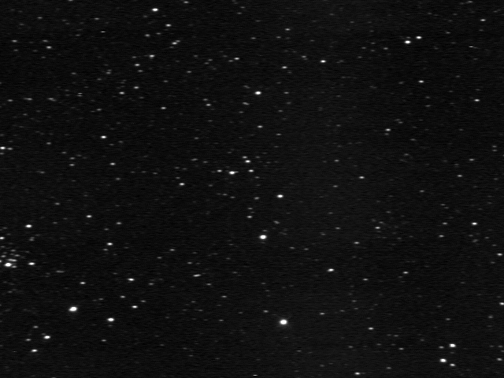 Harvard-21 (open cluster) - 09/06/2013 - 6" RC f5, StellaCam-3 @ 15 seconds





King-1 (open cluster) - 08/18/2014 - 8" SCT f5, StellaCam-3 @ 15 seconds





King-2 (open cluster) - 08/18/2014 - 8" SCT f5, StellaCam-3 @ 15 seconds





King-4 (open cluster) - 08/18/2014 - 8" SCT f5, StellaCam-3 @ 15 seconds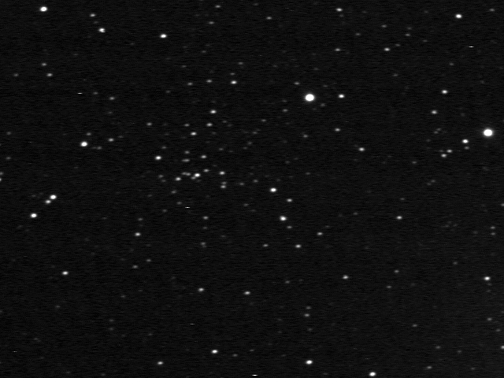 King-12 (open cluster) - 11/01/2013 - 6" RC f5, StellaCam-3 @ 8 seconds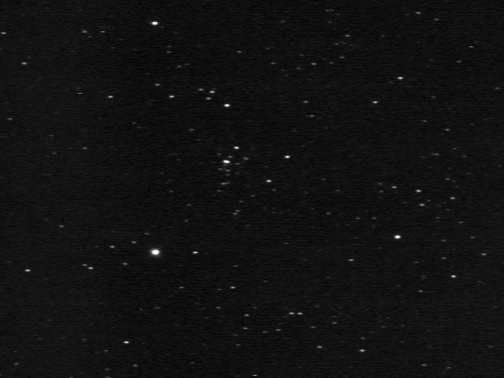 King-13 (open cluster) - 11/01/2013 - 6" RC f5, StellaCam-3 @ 15 seconds





King-14 (open cluster) - 11/01/2013 - 6" RC f5, StellaCam-3 @ 15 seconds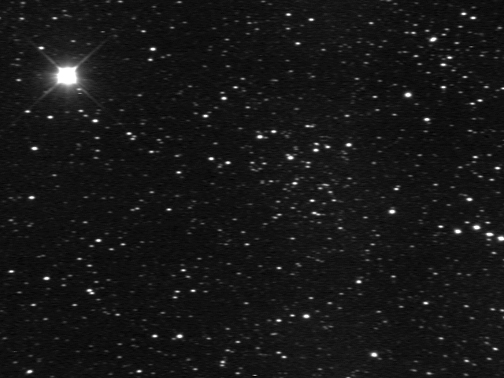 King-15 (open cluster) - 11/01/2013 - 6" RC f5, StellaCam-3 @ 15 seconds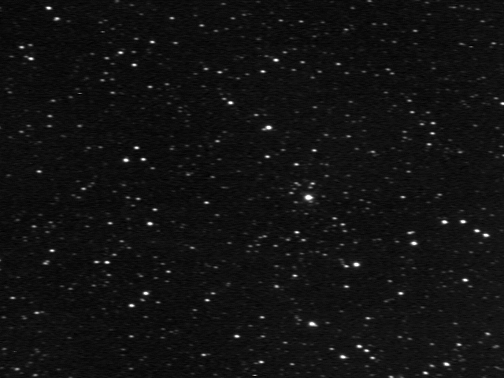 King-16 (open cluster) - 11/01/2013 - 6" RC f5, StellaCam-3 @ 15 seconds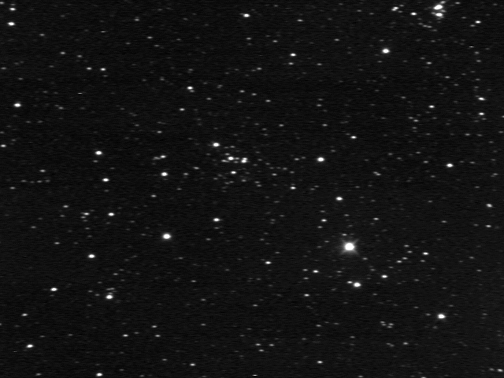 King-20 (open cluster) - 08/18/2014 - 8" SCT f5, StellaCam-3 @ 15 seconds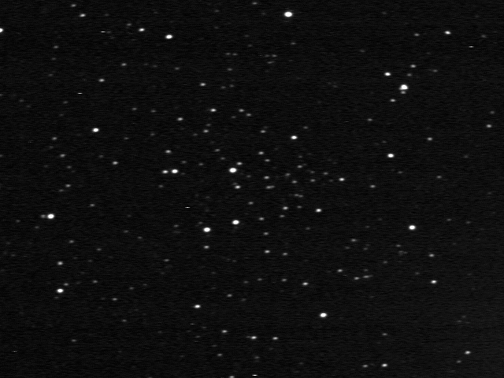 King-21 (open cluster) - 11/01/2013 - 6" RC f5, StellaCam-3 @ 8 seconds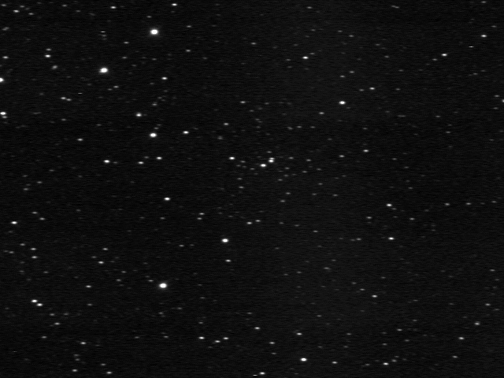 Markarian-6 (open cluster)
11/01/2013 - 6" RC f5, StellaCam-3 @ 8 seconds 08/12/2015 - 8" SCT f6.3, StellaCam-3 @ 15 seconds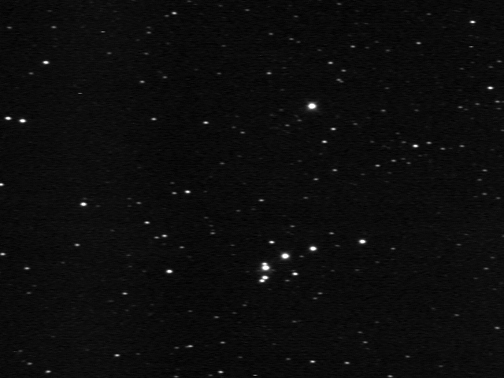 PK111-02.1 also called Hb12 (planetary nebula) - 08/03/2016 - 8" SCT f6.3, StellaCam-3 @ 15 seconds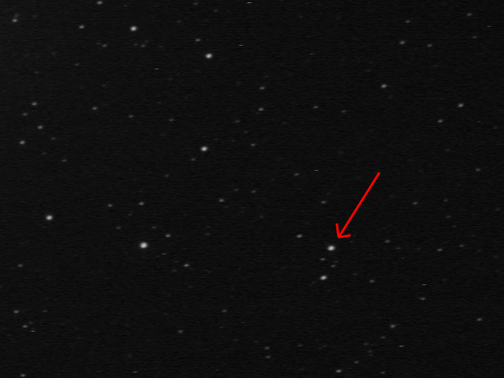 PK112-10.1 (planetary nebula) - 09/27/2014 - 8" SCT f5, StellaCam-3 @ 25 seconds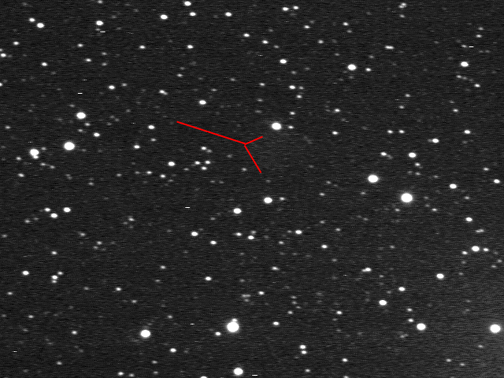 Pk114-4.1 (planetary nebula) - 09/27/2014 - 8" SCT f5, StellaCam-3 @ 25 seconds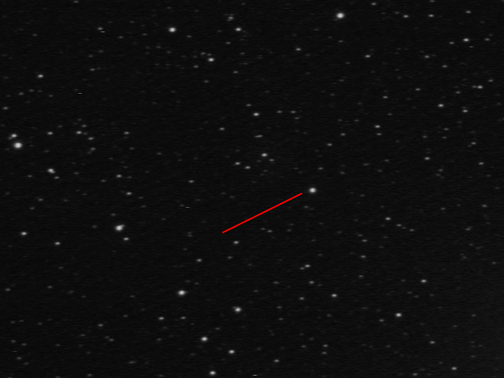 PK119-6.1 (planetary nebula) - 09/27/2014 - 8" SCT f5, StellaCam-3 @ 25 seconds





Stock-2 (open cluster) - 11/01/2013 - 50mm Refractor, StellaCam-II @ 8 seconds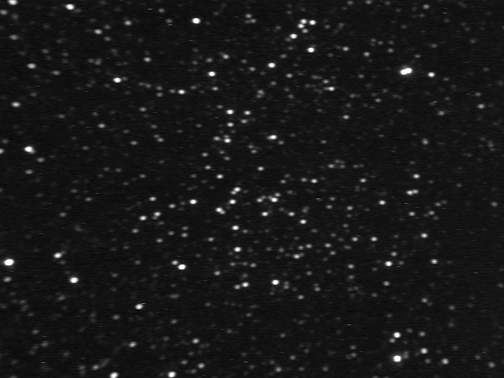 Stock-3 (open cluster) - 11/01/2013 - 6" RC f5, StellaCam-3 @ 15 seconds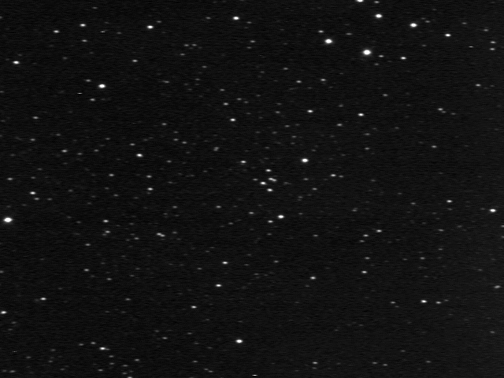 Stock-5 (open cluster) - 11/01/2013 - 6" RC f5, StellaCam-3 @ 15 seconds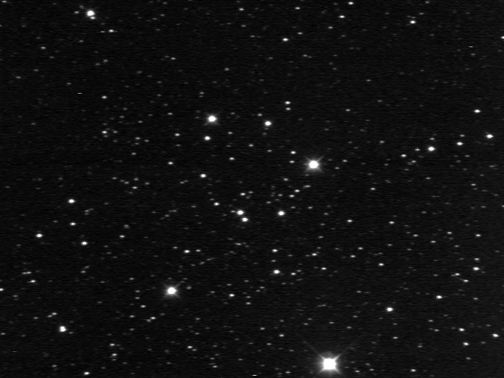 Stock-11 (open cluster) - 11/01/2013 - 6" RC f5, StellaCam-3 @ 8 seconds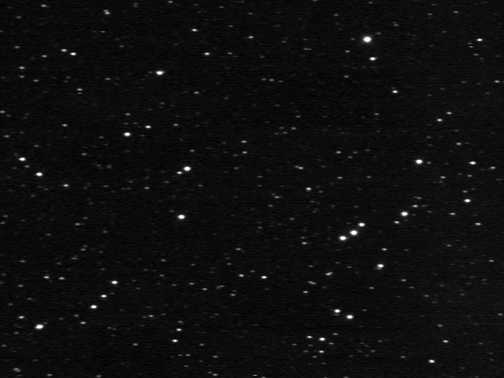 Stock-12 (open cluster) - 11/01/2013 - 50mm Refractor, StellaCam-II @ 8 seconds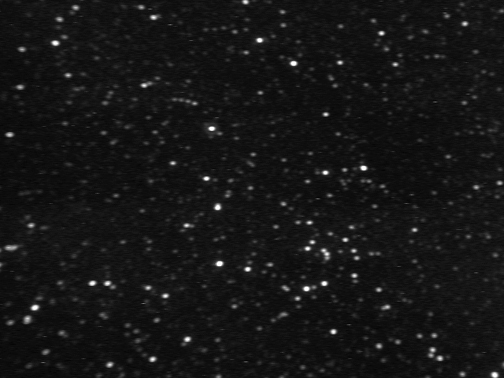 Stock-17 (open cluster) - 11/01/2013 - 6" RC f5, StellaCam-3 @ 15 seconds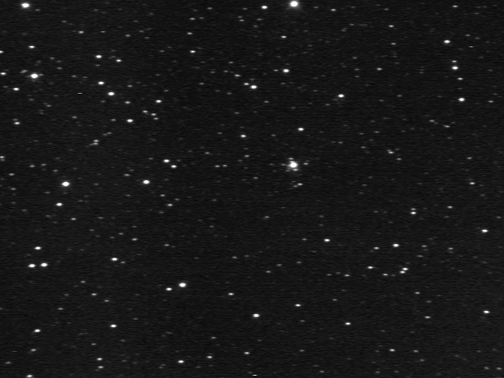 Stock-18 (open cluster) - 08/17/2014 - 8" SCT f5, StellaCam-3 @ 15 seconds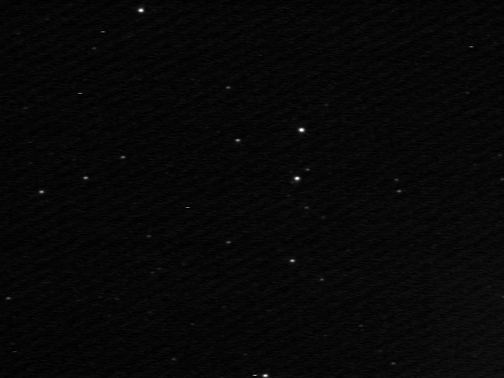 Stock-19 (open cluster) - 11/01/2013 - 6" RC f5, StellaCam-3 @ 8 seconds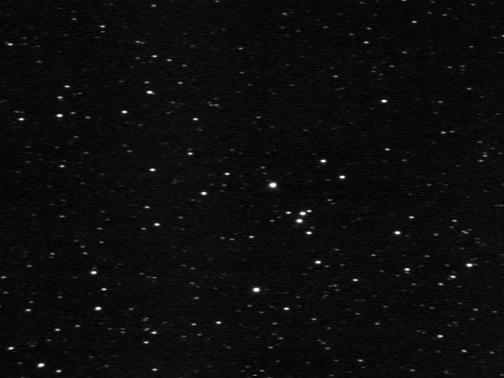 Stock-20 (open cluster) - 11/01/2013 - 6" RC f5, StellaCam-3 @ 15 seconds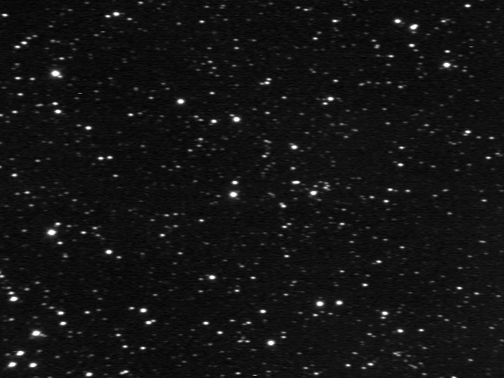 Stock-21 (open cluster) - 08/17/2014 - 8" SCT f5, StellaCam-3 @ 15 seconds





Stock-24 (open cluster) - 11/01/2013 - 6" RC f5, StellaCam-3 @ 15 seconds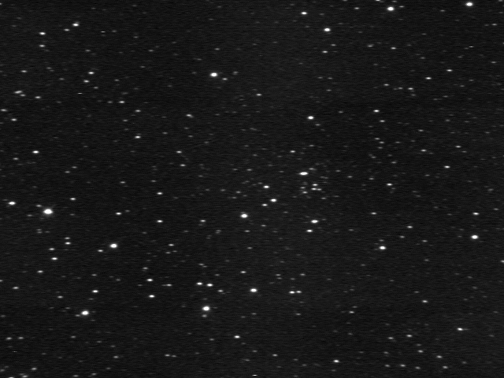 Tombaugh-3 (open cluster) - 11/01/2013 - 6" RC f5, StellaCam-3 @ 25 seconds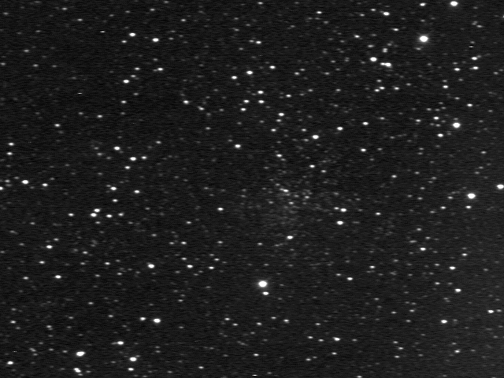 Tombaugh-4 (open cluster) - 11/01/2013 - 6" RC f5, StellaCam-3 @ 25 seconds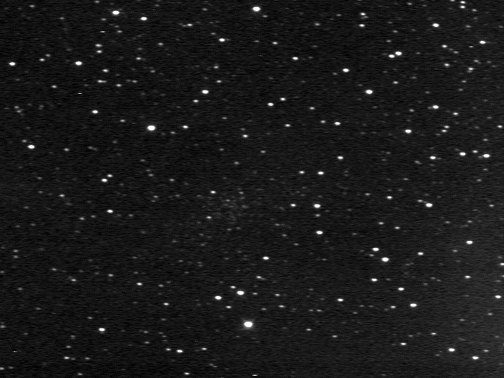 Trumpler-1 (open cluster) - 09/06/2013 - 6" RC f5, StellaCam-3 @ 15 seconds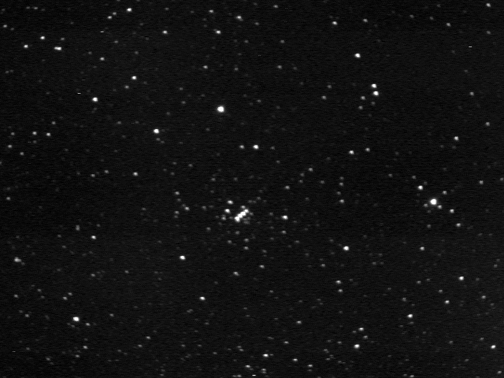 Trumpler-3 (open cluster) - 09/06/2013
50mm Refractor, StellaCam-II @ 8 seconds - 6" RC f5, StellaCam-3 @ 15 seconds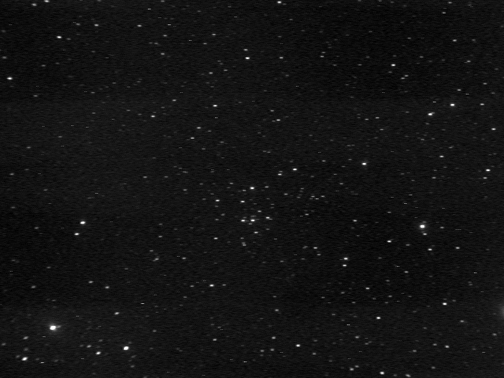 Cassiopeia Rising
- wide-field - 05/14/2010 (StellaCam-EX & 50mm Canon CCTV lens, @ 8 seconds)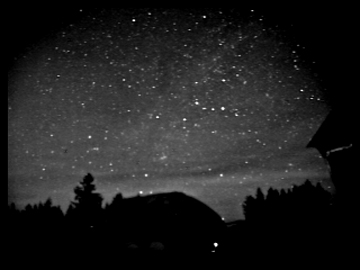 ---
Hope you enjoyed the visit. Come again soon!
Larry McHenry, Pittsburgh, PA. USA

Astronomical Webportal: