P E R S E U S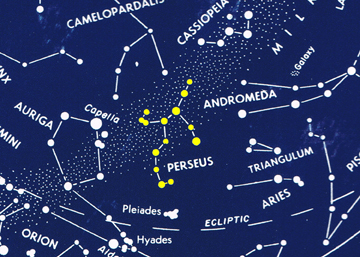 Hello!

One of my favorite Mythological constellations is "Perseus".
Perseus is one of the most famous Greek Heroes, and there are several myths concerning him. The main legend, involving the Princess Andromeda, Queen Cassiopeia, King Cepheus, Pegasus, and the sea monster Cetus, has all of its main characters represented as constellations in the night sky.
Perseus was the son of the god Zeus, King of the Gods. Perseus is also noted for slaying the monster Medusa,who turned people into stone when they looked at her. Perseus is pictured as carrying the monster's head.


12/30/1983 - 15 seconds, Minolta XG-1 50mm, B&W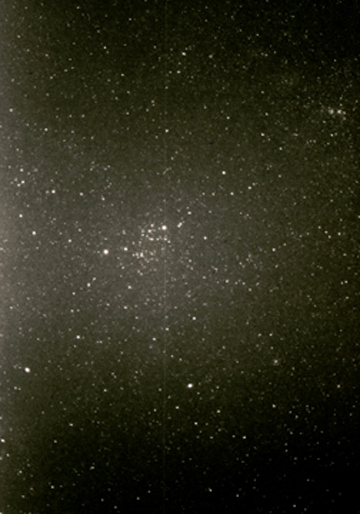 Perseus is home to a number of large stellar 'OB' Associations. An O-B Association is a large, very loose form of an open star cluster consisting of young spectral type "O" and "B" stars. They cover large volumes of space, are loosely held together by gravity and have short lifetimes of a few million years.

To view a sketch of a specific OB Association:
Click on the location of the object on the imagemap or select from the list below.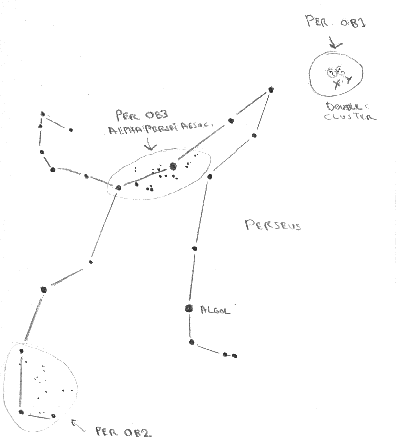 All sketches were made with an 80mm refractor spotting scope using low-power eyepieces, with an amici prism giving a corrected field of view. To view the sketches of these OB Associations, select from the list below:

Double Cluster (open cluster) - 11/10/2012 - 50mm Orion Refractor f3.2, StellaCam-II, 8 seconds

---
Additional Deep-Sky objects located in this Constellation:

M34 (open cluster) - 01/05/1987 - 13.1" Dob f4.5, 28mm 41x - 12/07/2002 - 8" SCT f6.3, StellaCam EX, 2.5 seconds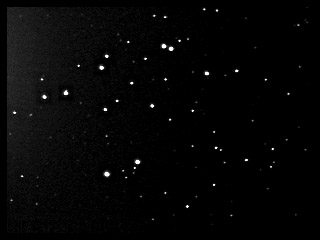 M76 (planetary nebula)
- 10/08/2010 - 8" SCT f6.3, StellaCam-3, 45 seconds - 01/05/1987 - 13.1" Dob f4.5, 12.5mm 91x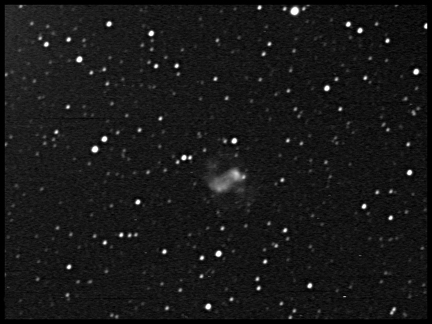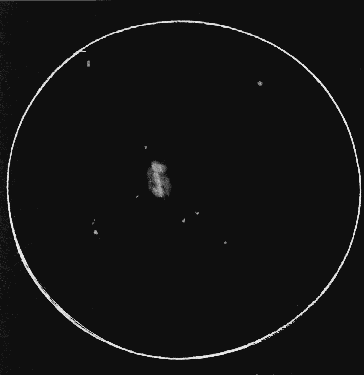 M76 (planetary nebula) - 10/05/2018 - 8" SCT f6.3, StellaCam-3 @ 120 seconds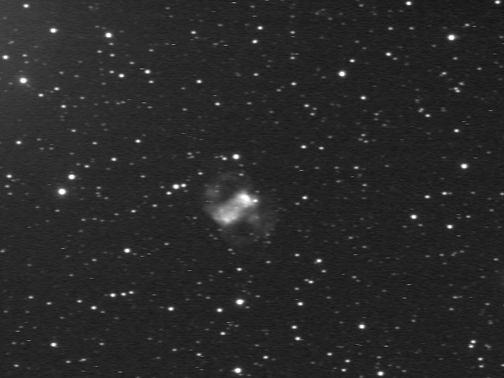 NGC744 (open cluster)
- 12/04/1997 - 8" Dob f4.5, 32mm & 2.8x barlow 78x - 10/08/2010 - 8" SCT f6.3, StellaCam-3, 8 seconds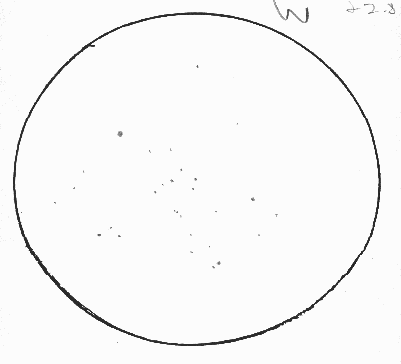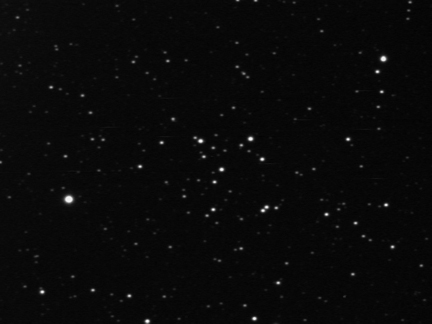 NGC957 (open cluster)
- 10/08/2010 - 8" SCT f6.3, StellaCam-3, 8 seconds - 12/03/1987 - 8" Dob f4.5, 32mm 28x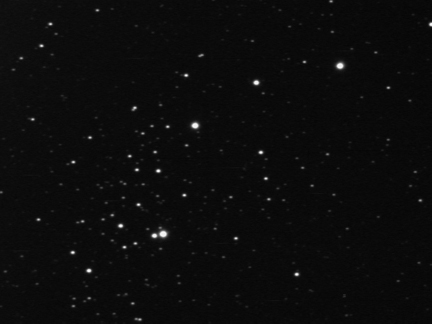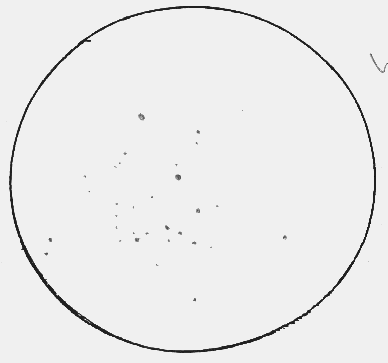 NGC1003 (galaxy) - 09/27/2014 - 8" SCT f5, StellaCam-3 @ 25 seconds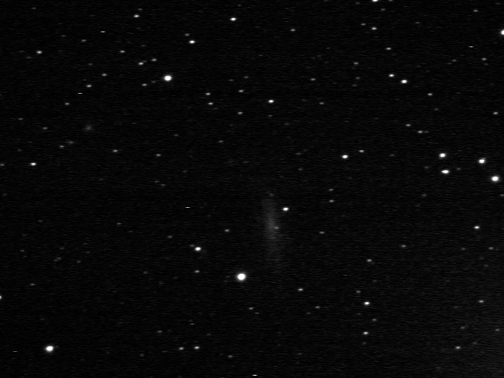 NGC1023 (galaxy) - 09/26/2014 - 8" SCT f5, StellaCam-3 @ 50 seconds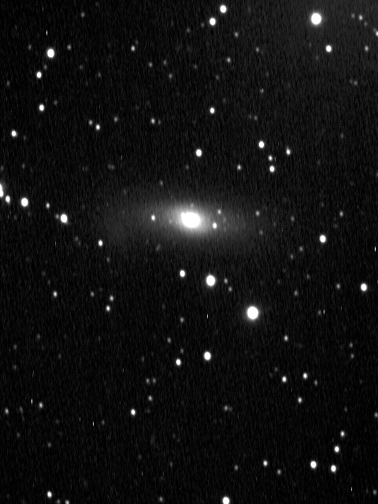 NGC1058 (galaxy) - 09/27/2014 - 8" SCT f5, StellaCam-3 @ 25 seconds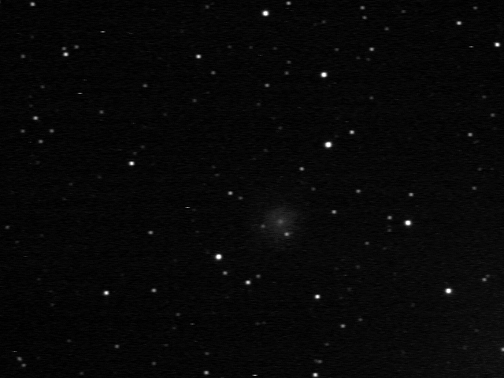 NGC1122 & PGC10896 (galaxy) - 09/18/2017 - 8" SCT f6.3, StellaCam-3 @ 60 seconds






NGC1129, 1130, 1131, IC265, PGC10962, 11014, 197774 & CGCG539126 (galaxy)
09/18/2017 - 8" SCT f6.3, StellaCam-3 @ 60 seconds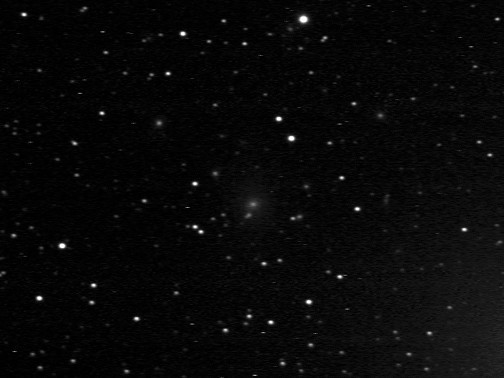 NGC1138 (galaxy) - 09/18/2017 - 8" SCT f6.3, StellaCam-3 @ 60 seconds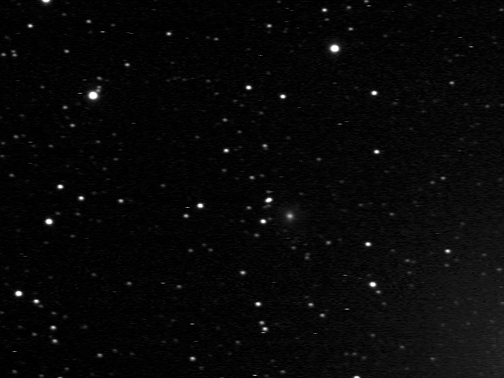 NGC1160 & 1161 (galaxy) - 09/27/2014 - 8" SCT f5, StellaCam-3 @ 25 seconds





NGC1167 (galaxy) - 09/27/2014 - 8" SCT f5, StellaCam-3 @ 25 seconds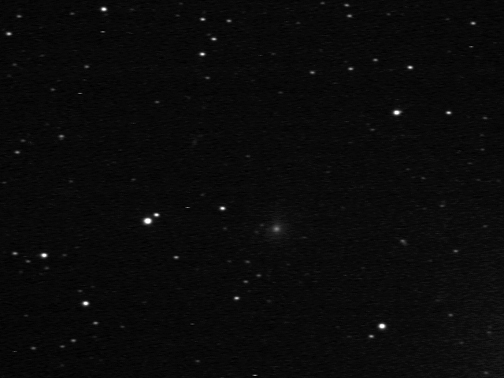 NGC1169 (galaxy) - 09/27/2014 - 8" SCT f5, StellaCam-3 @ 25 seconds





NGC1171 (galaxy) - 09/27/2014 - 8" SCT f5, StellaCam-3 @ 25 seconds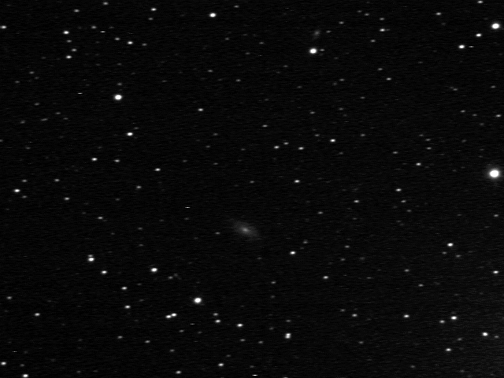 NGC1175 & 1176 (galaxy) - 09/07/2015 - 8" SCT f6.3, StellaCam-3 @ 45 seconds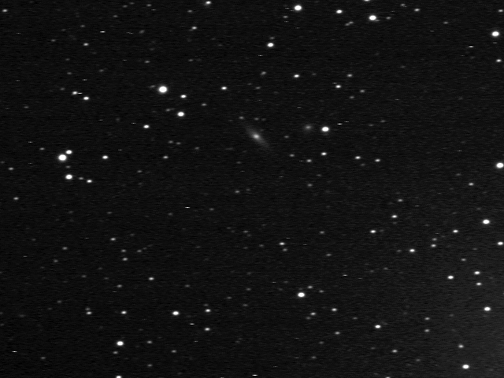 NGC1186 (galaxy) - 09/27/2014 - 8" SCT f5, StellaCam-3 @ 25 seconds





NGC1193 (open cluster) - 10/08/2010 - 8" SCT f6.3, StellaCam-3, 15 seconds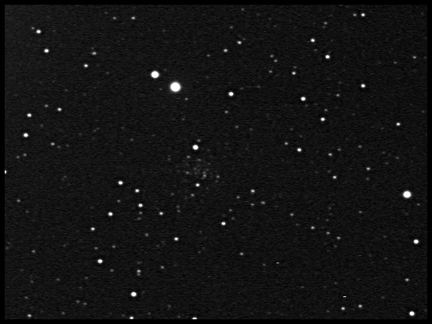 NGC1207 (galaxy) - 09/08/2015 - 8" SCT f6.3, StellaCam-3 @ 45 seconds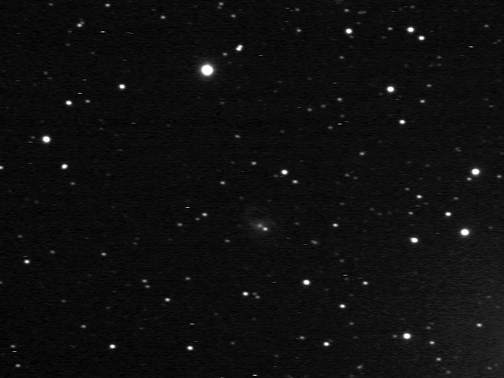 NGC1220 (open cluster) - 10/08/2010 - 8" SCT f6.3, StellaCam-3, 8 seconds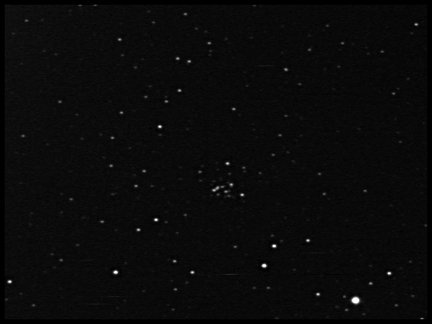 NGC1245 (open cluster) - 10/08/2010 - 8" SCT f6.3, StellaCam-3, 8 seconds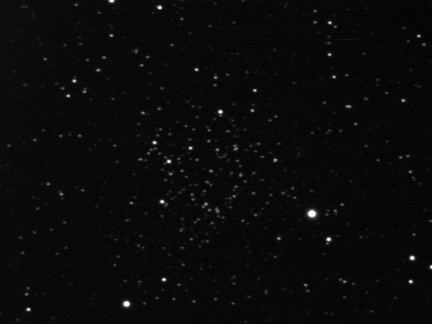 NGC1275 (galaxy - Perseus A = 3C84) (center of the Abell 426 galaxy cluster, also known as Perseus-1)
- 10/08/2010 - 8" SCT f6.3, StellaCam-3, 45 seconds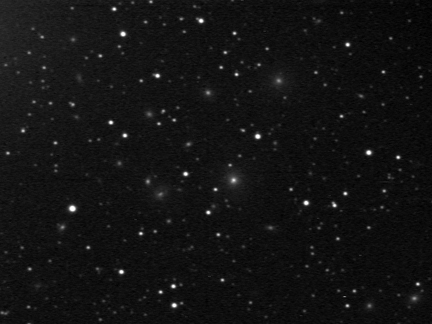 NGC1293, 1294 & CGCG540113 (galaxy) - 09/18/2017 - 8" SCT f6.3, StellaCam-3 @ 60 seconds






NGC1333 (reflection nebula) - 10/08/2010 - 8" SCT f6.3, StellaCam-3, 45 seconds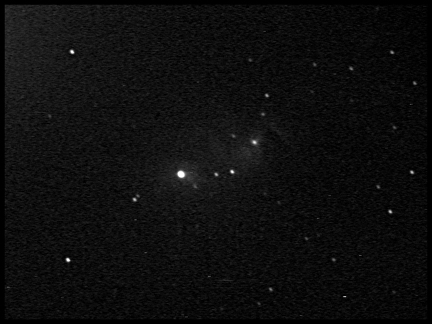 NGC1342 (open cluster)
- 10/08/2010 - 80mm BOSMA Refractor f6.3, StellaCam-II, 8 seconds - 12/17/1997 - 8" Dob f4.5, 24mm 38x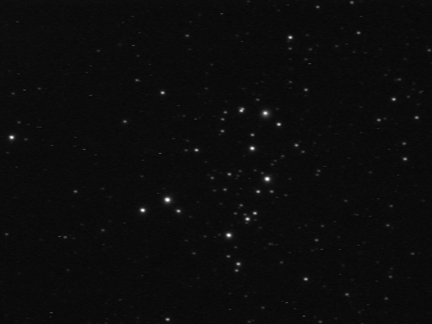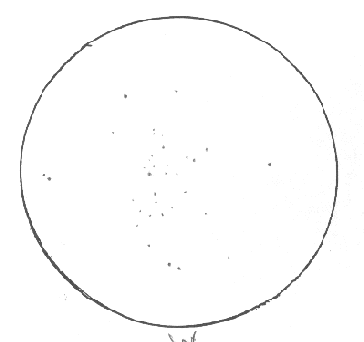 NGC1348 (open cluster) - 09/27/2014 - 8" SCT f5, StellaCam-3 @ 15 seconds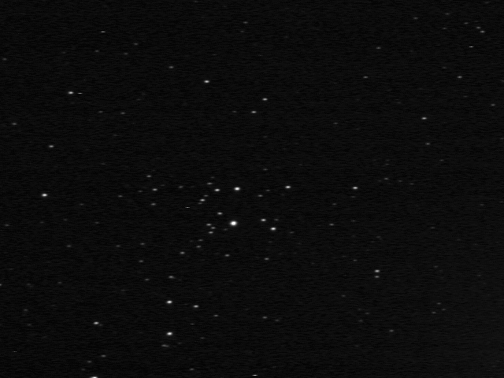 NGC1444 (open cluster) - 09/12/2012 - 6" RC f5, StellaCam-3 30 seconds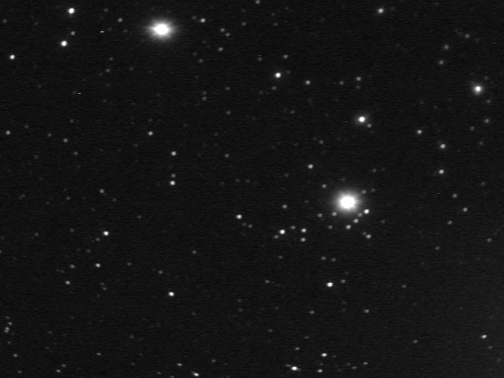 NGC1465 (galaxy) - 09/27/2014 - 8" SCT f5, StellaCam-3 @ 25 seconds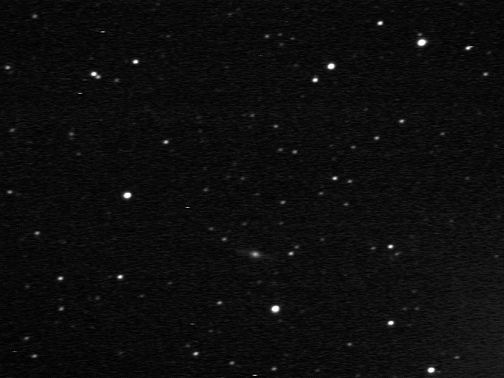 NGC1491 (emission nebula) - 10/09/2010 - 8" SCT f6.3, StellaCam-3, 30 seconds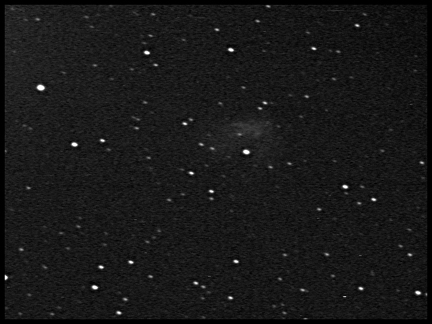 NGC1496 (open cluster) - 10/09/2010 - 8" SCT f6.3, StellaCam-3, 8 seconds




NGC1499 (nebula) "California nebula"
09/27/2014 - 8" SCT f5, StellaCam-3 @ 30 seconds 09/10/2015 - 80mm f5.5 Refractor, StellaCam-3 @ 60 seconds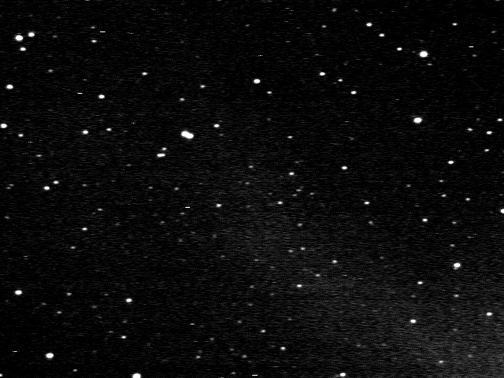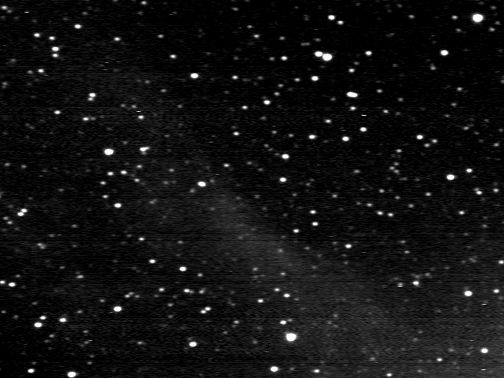 NGC1513 (open cluster) - 10/09/2010 - 8" SCT f6.3, StellaCam-3, 8 seconds




NGC1528 (open cluster)
- 10/09/2010 - 80mm BOSMA Refractor f6.3, StellaCam-II, 8 seconds - 11/14/1988 - 8" Dob f4.5, 16mm 57x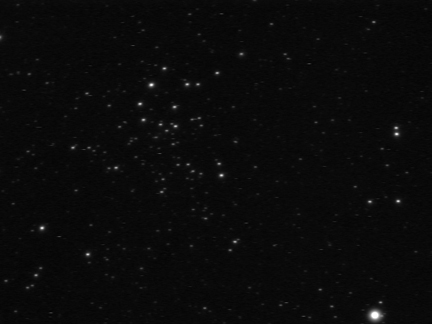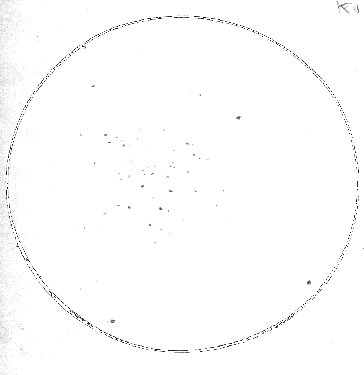 NGC1545 (open cluster)
- 10/09/2010 - 80mm BOSMA Refractor f6.3, StellaCam-II, 8 seconds - 11/14/1988 - 8" Dob f4.5, 16mm 57x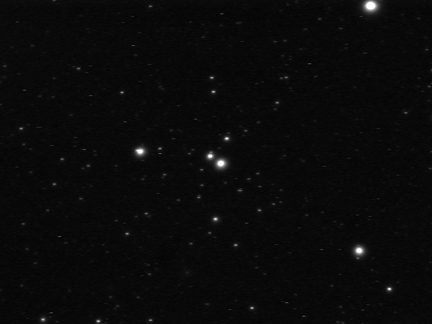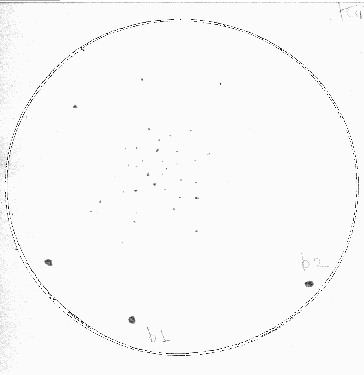 NGC1548 (open cluster) - 09/27/2014 - 8" SCT f5, StellaCam-3 @ 15 seconds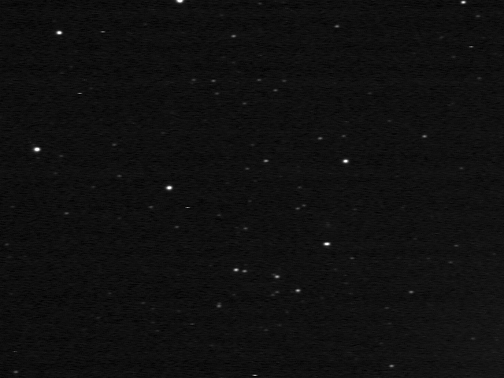 NGC1579 (reflection nebula) - 10/09/2010 - 8" SCT f6.3, StellaCam-3, 30 seconds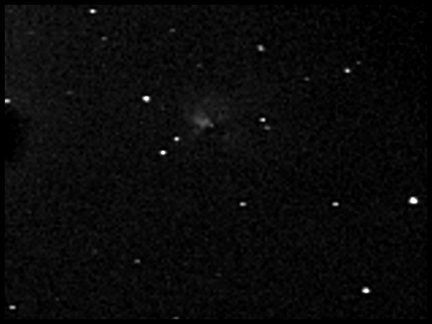 NGC1582 (open cluster) - 10/09/2010 - 8" SCT f6.3, StellaCam-3, 8 seconds




NGC1605 (open cluster) - 09/27/2014 - 8" SCT f5, StellaCam-3 @ 15 seconds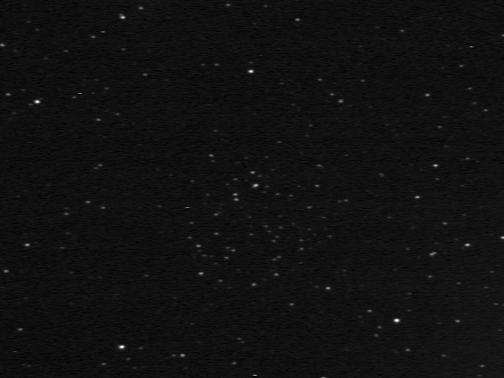 NGC1624 (open cluster) - 10/09/2010 - 8" SCT f6.3, StellaCam-3, 20 seconds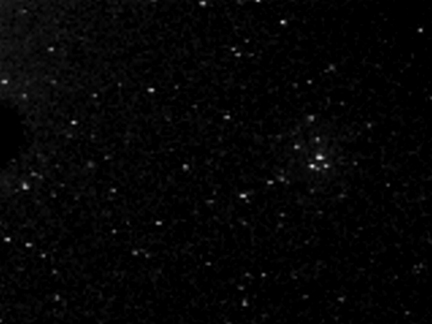 Melotte-20 (Alpha Persei Moving Group) Perseus OB-3 Association
- 10/13/1987 - 80mm Refractor f3.2, 28mm 11x - 10/08/2010 - Samsung SDC-435 & 55mm CCTV lens, 8 secs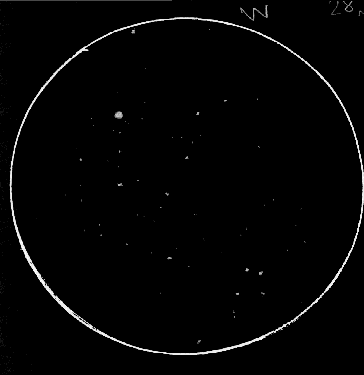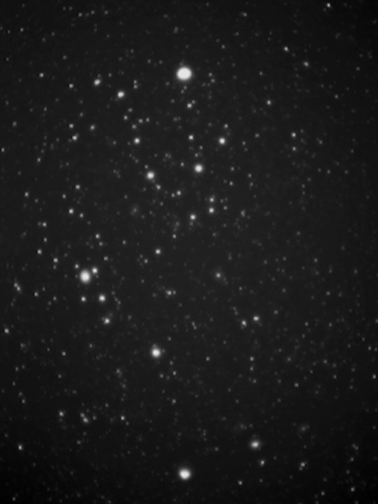 Melotte-20 - 10/21/2017 - Canon Zoom CCTV - 25mm f1.8 , StellaCam-II @ 8 seconds






IC284 (galaxy) - 09/07/2015 - 8" SCT f6.3, StellaCam-3 @ 45 seconds





IC348 (open cluster & reflection nebula) - 10/08/2010 - 8" SCT f6.3, StellaCam-3, 45 seconds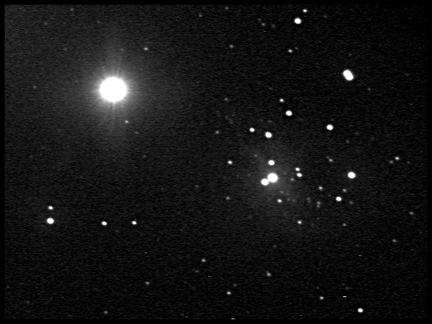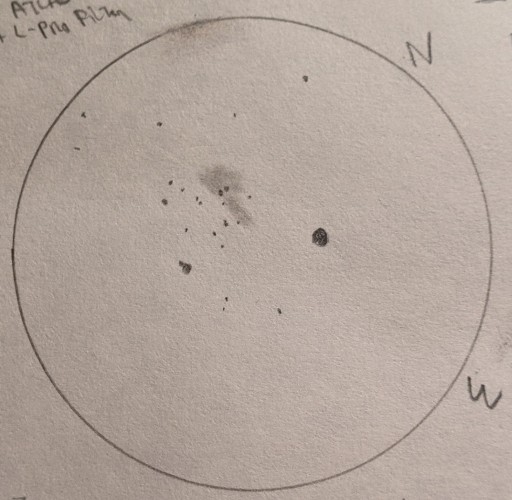 Screen Sketch = 01/09/2021 - 8" SCT f6.3 Atlas Gem, ASI294MC & L-Pro filter, 30 sec x 4 stacked for 120 sec exp


IC351 (planetary nebula) - 10/05/2018 - 8" SCT f6.3, StellaCam-3 @ 30 seconds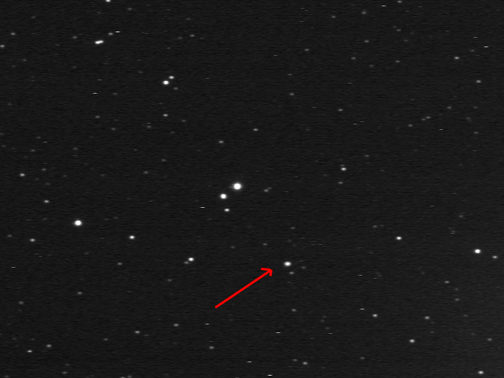 IC2003 (planetary nebula) - 09/04/2013 - 6" RC f5, StellaCam-3 @ 25 seconds




Abell-4 (planetary nebula) and Galaxy CGCG539-91 - 10/05/2018 - 8" SCT f6.3, StellaCam-3 @ 3 minutes (no filter)
Perseus Type-3b Mag+16.7 Size 22x22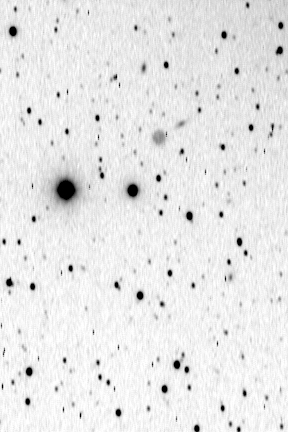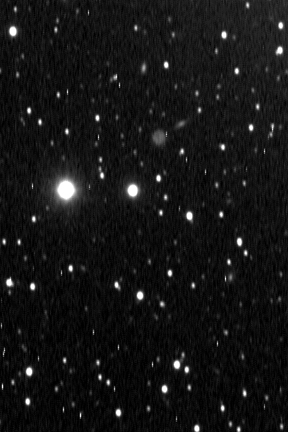 Abell-5 (planetary nebula) - 10/05/2018 - 8" SCT f6.3, StellaCam-3 @ 3 minutes (no filter)
Perseus Type-4 Mag+16 Size 134x121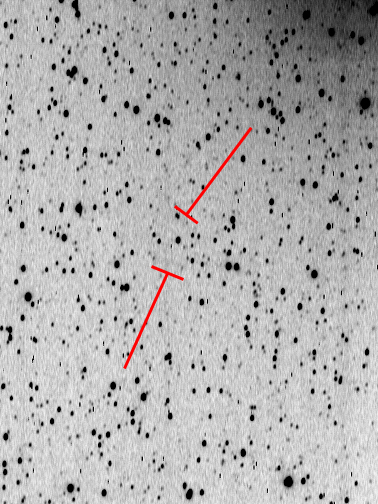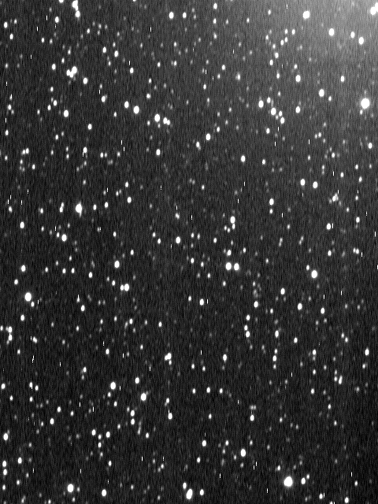 Basel-10 (open cluster) - 08/12/2015 - 8" SCT f6.3, StellaCam-3 @ 15 seconds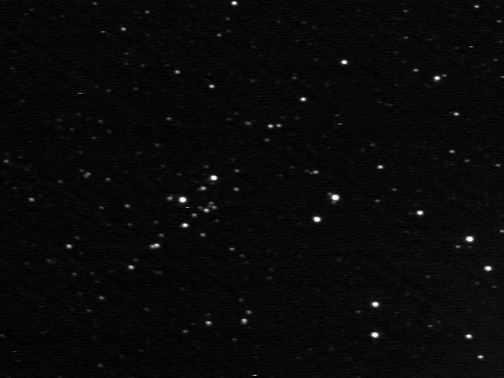 Berkeley-9 (open cluster) - 08/17/2014 - 8" SCT f5, StellaCam-3 @ 25 seconds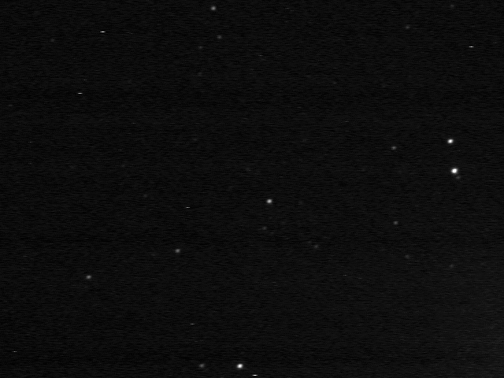 Berkeley-11 (open cluster) - 09/05/2015 - 8" SCT f6.3, StellaCam-3 @ 15 seconds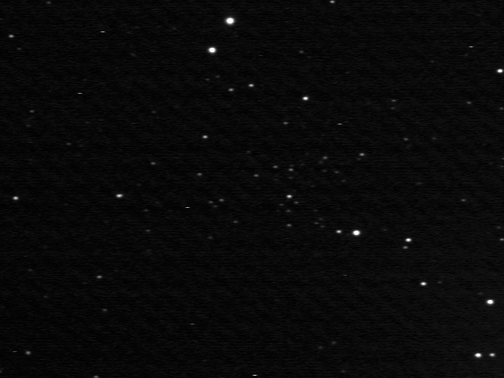 Berkeley-12 (open cluster) - 09/05/2015 - 8" SCT f6.3, StellaCam-3 @ 15 seconds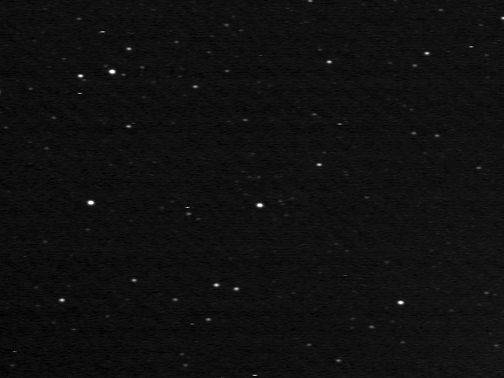 Berkeley-67 (open cluster) - 09/05/2015 - 8" SCT f6.3, StellaCam-3 @ 15 seconds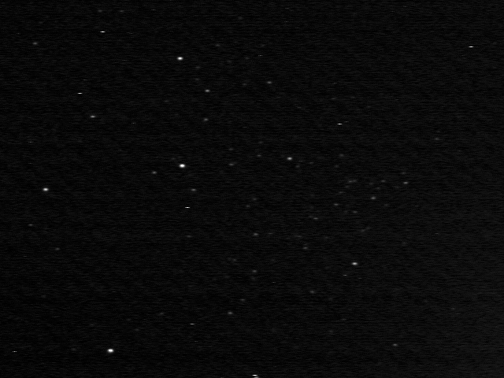 Berkeley-68 (open cluster) - 09/27/2014 - 8" SCT f5, StellaCam-3 @ 15 seconds





Czernik-8 (open cluster) - 08/12/2015 - 8" SCT f6.3, StellaCam-3 @ 15 seconds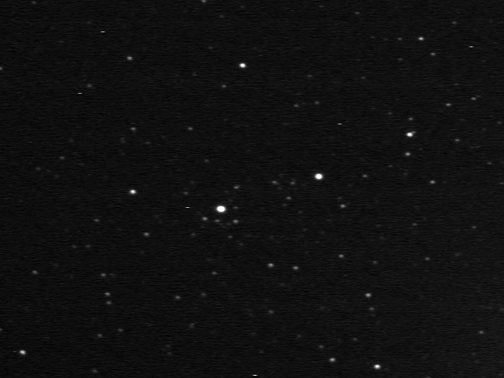 Czernik-12 (open cluster) - 08/12/2015 - 8" SCT f6.3, StellaCam-3 @ 15 seconds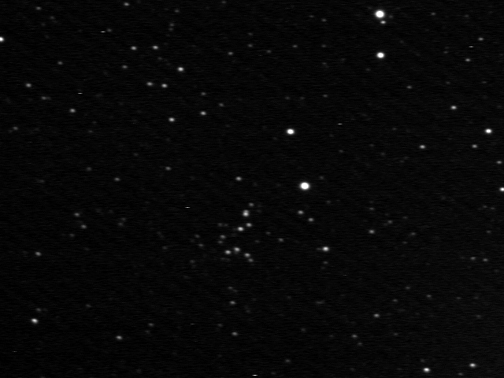 Czernik-15 (open cluster) - 08/17/2014 - 8" SCT f5, StellaCam-3 @ 20 seconds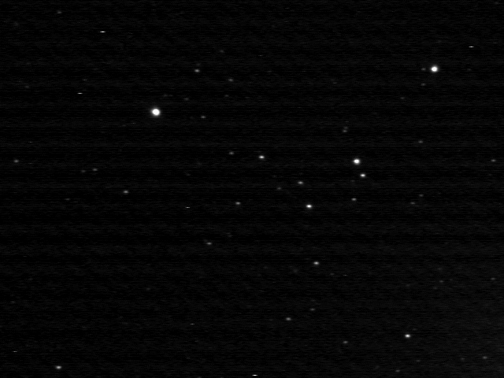 Czernik-16 (open cluster) - 08/12/2015 - 8" SCT f6.3, StellaCam-3 @ 15 seconds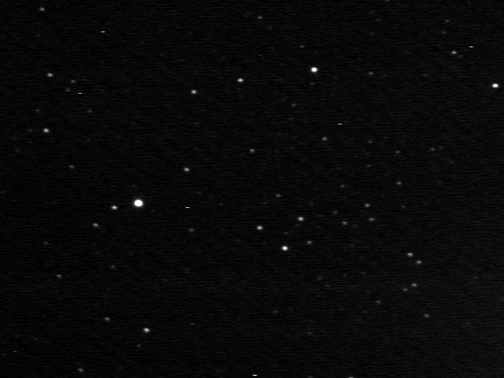 King-5 (open cluster) - 08/17/2014 - 8" SCT f5, StellaCam-3 @ 20 seconds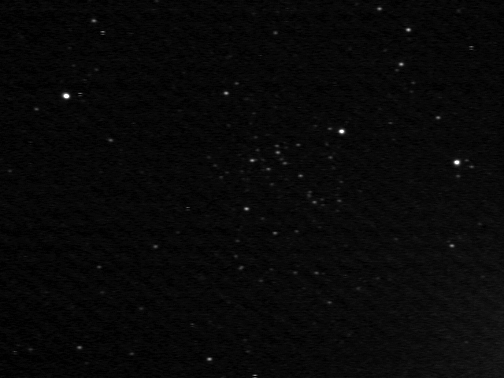 King-7 (open cluster) - 08/24/2014 - 8" SCT f5, StellaCam-3 @ 15 seconds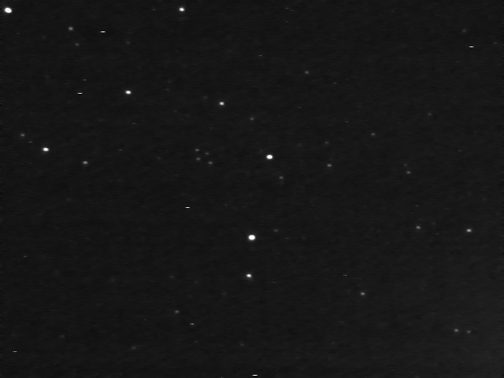 PK131-5.1 (planetary nebula) - 09/27/2014 - 8" SCT f5, StellaCam-3 @ 25 seconds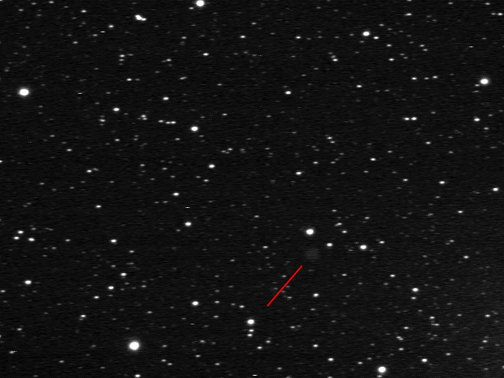 PK144-15.1 (planetary nebula) - 09/27/2014 - 8" SCT f5, StellaCam-3 @ 25 seconds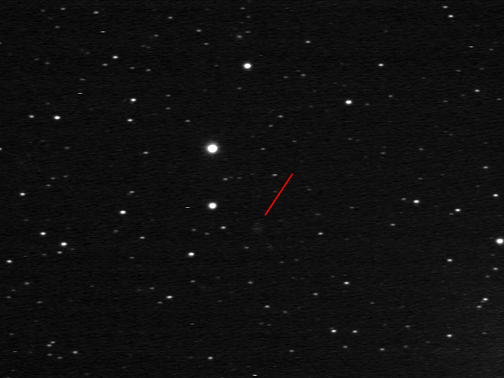 PK147-2.1 (planetary nebula) - 09/10/2015 - 8" SCT f6.3, StellaCam-3 @ 30 seconds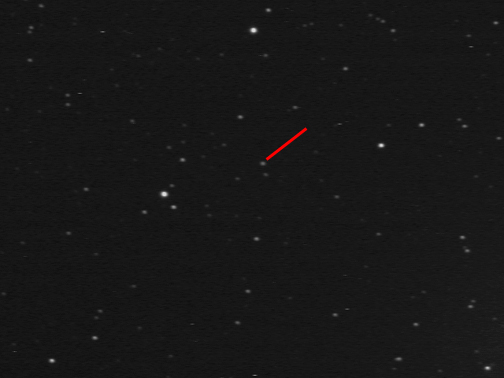 Ruprecht-148 (open cluster) - 09/27/2014 - 8" SCT f5, StellaCam-3 @ 15 seconds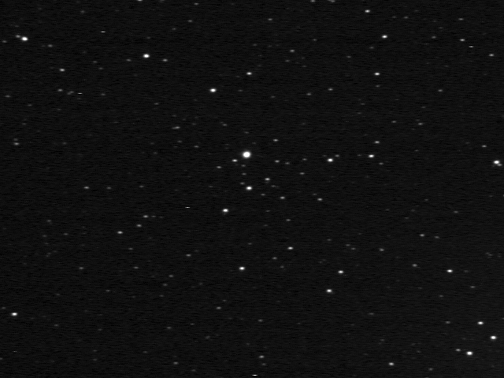 Stock-4 (open cluster)
12/03/1997 - 8" Dob f4.5, 32mm 28x 08/17/2014 - 8" SCT f5, StellaCam-3 @ 15 seconds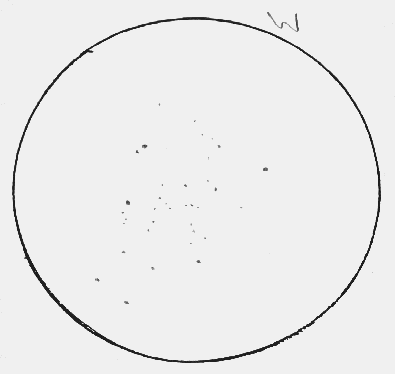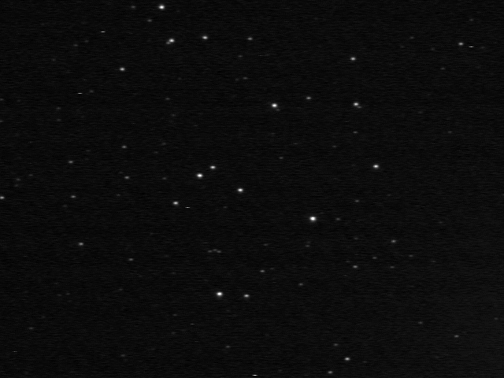 Trumpler-2 - 12/03/1997 - 8" Dob f4.5, 32mm 28x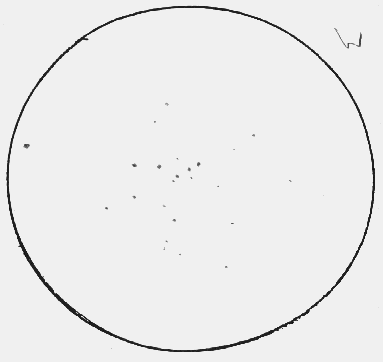 vdB-24 (reflection nebula) - 09/10/2015 - 8" SCT f6.3, StellaCam-3 @ 60 seconds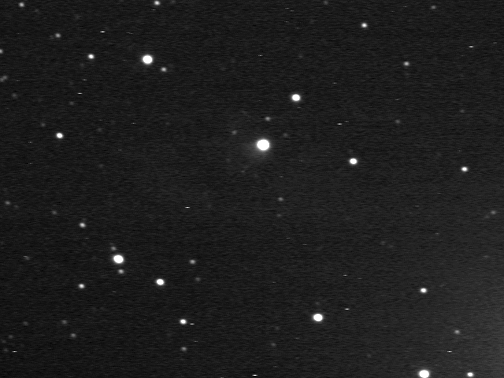 ---

Double Cluster (h & x) Perseus OB-1 Association
- 10/13/1987 - 80mm Refractor f3.2, 8mm 41x - 06/19/2004 - StellaCam EX & 25mm CCTV lens, 2.5 seconds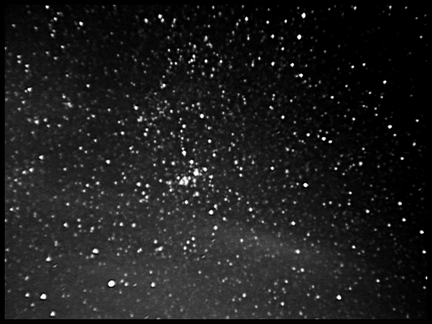 NGC869 - 10/23/1987 ( 13.1" Dob f4.5, 12.5mm 91x ) NGC884 - 10/23/1987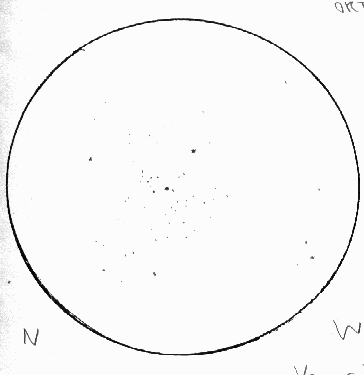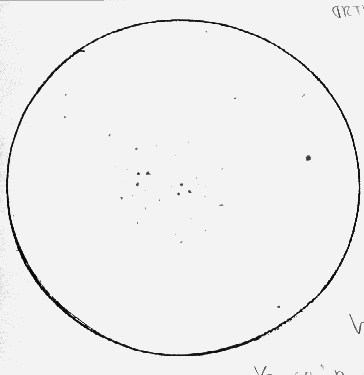 Double Cluster (NGC869 & NGC884) - 10/08/2010 - Samsung SDC-435 & 55mm Canon CCTV lens, 8 seconds





Double Cluster - 10/21/2017 - Canon Zoom CCTV - 100mm f1.8 , StellaCam-II @ 8 seconds





NGC869 (open cluster) - 10/08/2010
- 80mm BOSMA Refractor f6.3, StellaCam-II, 8 seconds - 8" SCT f6.3, StellaCam-3, 8 seconds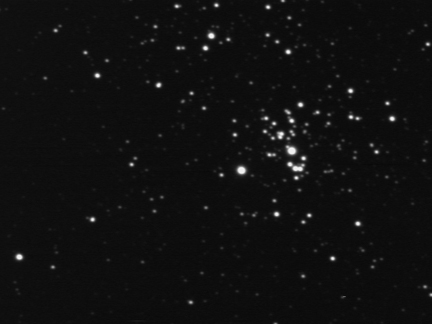 NGC884 (open cluster) - 10/08/2010
- 80mm BOSMA Refractor f6.3, StellaCam-II, 8 seconds - 8" SCT f6.3, StellaCam-3, 8 seconds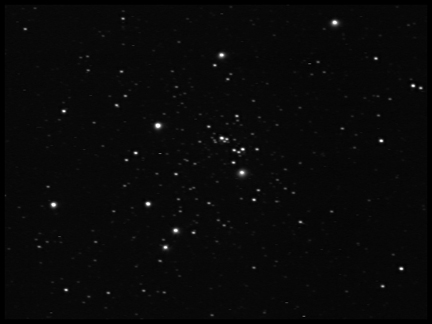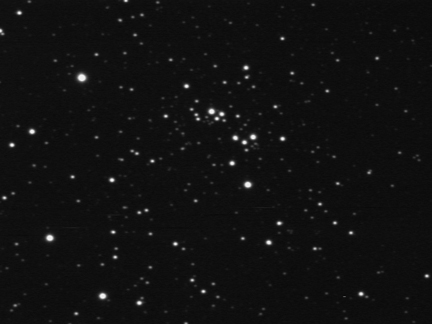 ---
Hope you enjoyed the visit. Come again soon!
Larry McHenry, Pittsburgh, PA. USA

Astronomical Webportal: