E R I D A N U S & F O R N A X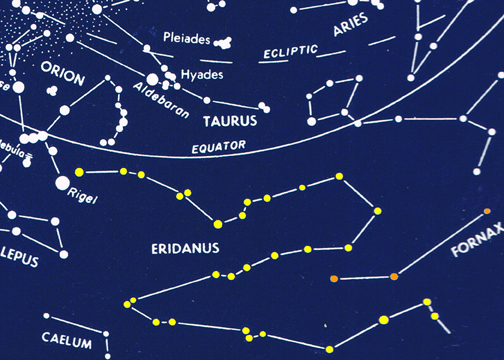 Hello!

Eridanus, "The River" is one of the 'classical 48', and represents the mythological great river that circled the known world. It has been associated with the Euphrates, Nile, and Po rivers.
Eridanus is the sixth-largest constellation in the sky and stretches from Orion's foot far into the southern sky.
In Greek Myth, Eridanus is the river that the ill-fated Phaethon fell into after his disastrous attempt to drive the Sun charriot.

Fornax, "the Furnace" was created in 1752 by the French astronomer Nicolas de Lacaille in a bend on the west bank of the great river Eridanus.
It represents a furnace used by a chemist. Due to the constellation's southern declination and it's faint stars, it is mostly invisible from 40 deg lattitude.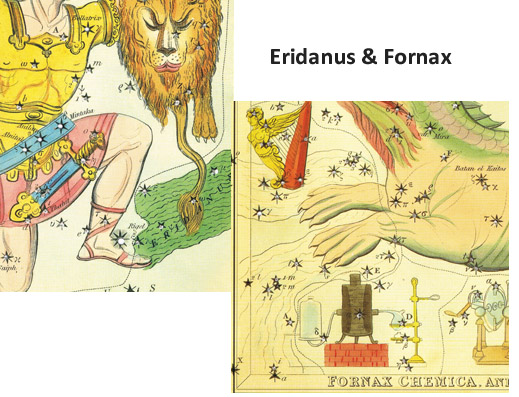 01/07/2013 - 8 seconds, StellaCam-II and 4mm CCTV lens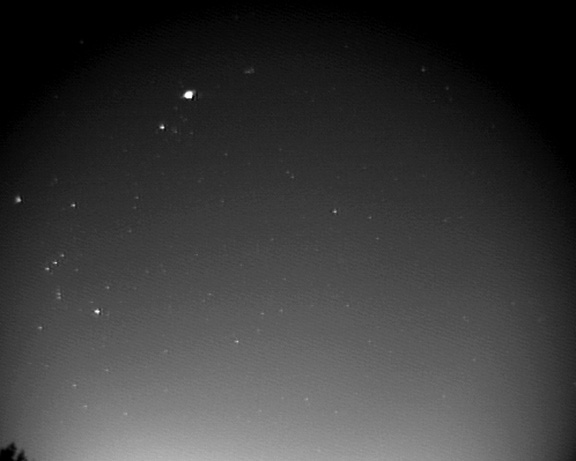 ---
Deep-Sky objects located in Constellation of Eridanus:


NGC1084 (galaxy) - 11/10/2012 - 6" RC f5, StellaCam-3 25 seconds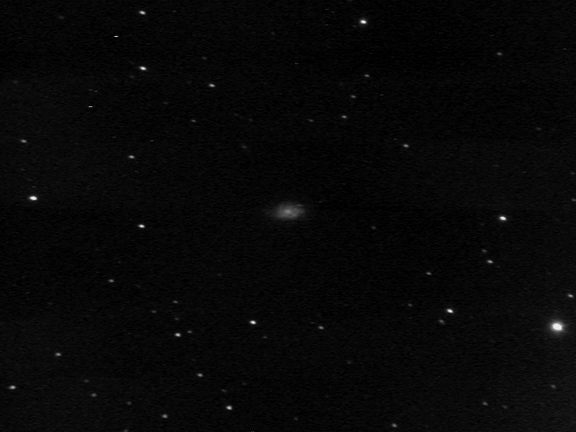 NGC1114 (galaxy) - 09/08/2015 - 8" SCT f6.3, StellaCam-3 @ 45 seconds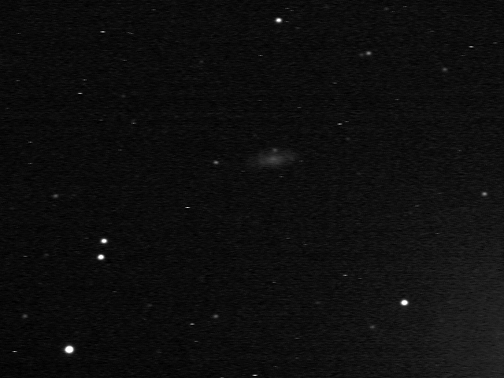 NGC1125 & PGC10845 (galaxy) - 12/20/2016 - 8" SCT f6.3, StellaCam-3 @ 60 seconds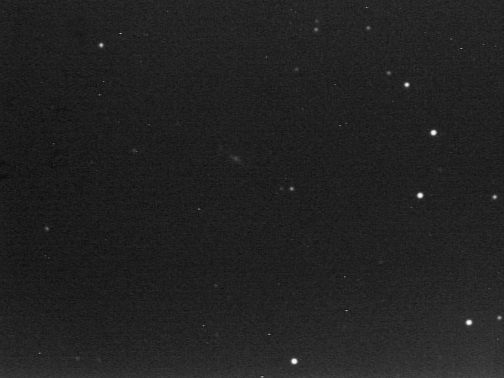 NGC1140 (galaxy) - 12/27/2013 - 8" SCT f6.3, StellaCam-3 @ 25 seconds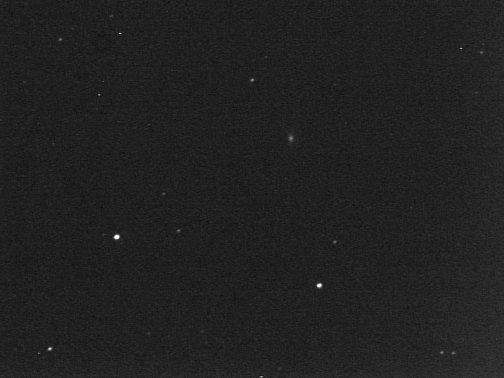 NGC1162 (galaxy) - 09/10/2015 - 8" SCT f6.3, StellaCam-3 @ 45 seconds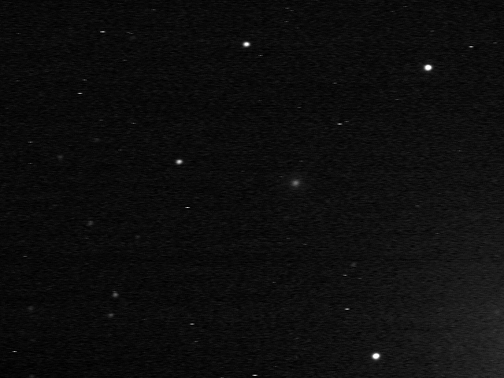 NGC1172 (galaxy) - 01/03/2014 - 8" SCT f6.3, StellaCam-3 @ 25 seconds





NGC1179 (galaxy) - 01/17/2015 - 8" SCT f5, StellaCam-3 @ 50 seconds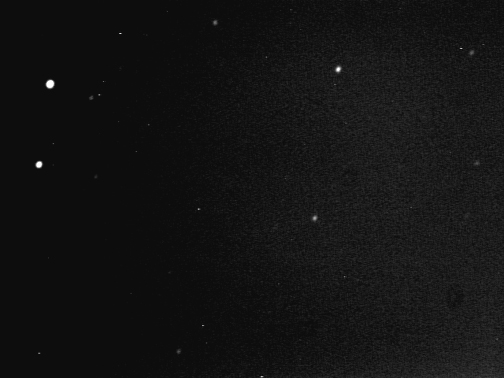 NGC1187 (galaxy) - 12/27/2013 - 8" SCT f6.3, StellaCam-3 @ 25 seconds





NGC1189, 1190, 1191, 1192 & 1199 (galaxy) - 11/10/2012 - 6" RC f5, StellaCam-3 25 seconds






NGC1195, 1196, 1200 & IC285 (galaxy) - 12/20/2016 - 8" SCT f6.3, StellaCam-3 @ 60 seconds






NGC1208, 1214, 1215 & IC1880, & PGC11673 (galaxy) - 12/20/2016 - 8" SCT f6.3, StellaCam-3 @ 60 seconds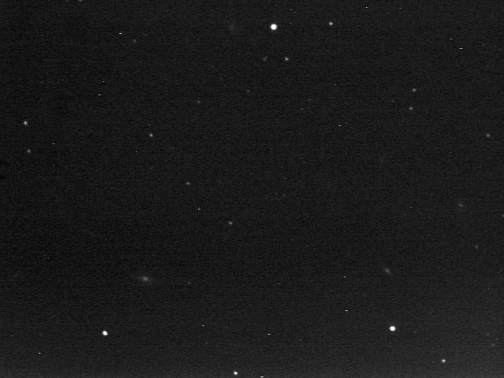 NGC1209 (galaxy) - 12/27/2013 - 8" SCT f6.3, StellaCam-3 @ 25 seconds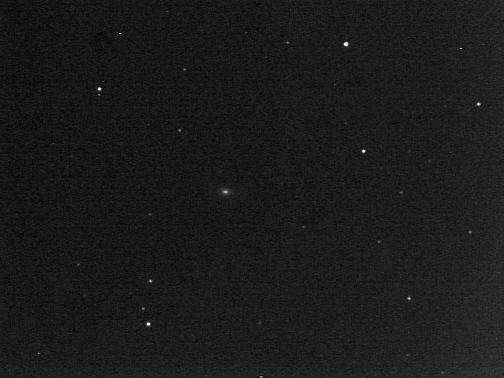 NGC1232 (galaxy) - 11/10/2012 - 6" RC f5, StellaCam-3 25 seconds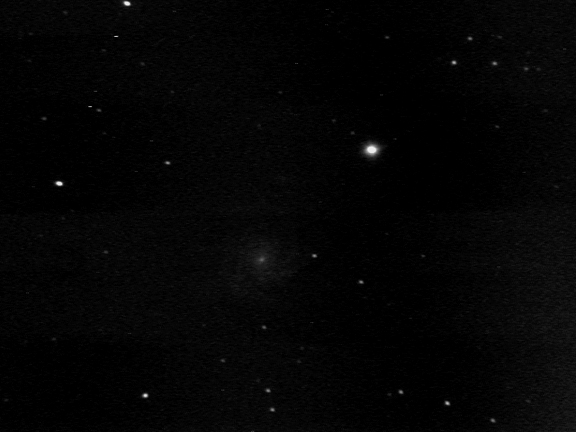 NGC1239 & PGC11876, 1089191, 1093128 (galaxy) - 12/20/2016 - 8" SCT f6.3, StellaCam-3 @ 60 seconds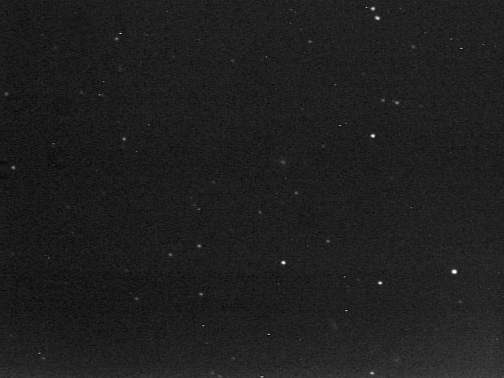 NGC1241 & 1242 (galaxy) - 01/03/2014 - 8" SCT f6.3, StellaCam-3 @ 25 seconds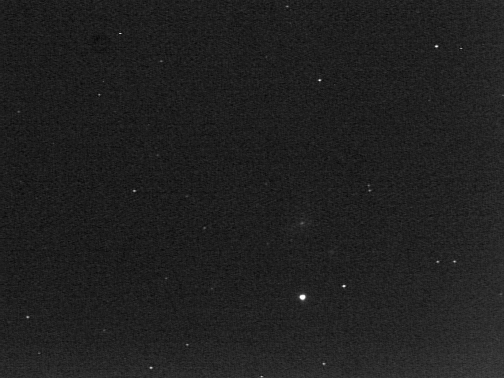 NGC1247 (galaxy) - 12/20/2016 - 8" SCT f6.3, StellaCam-3 @ 60 seconds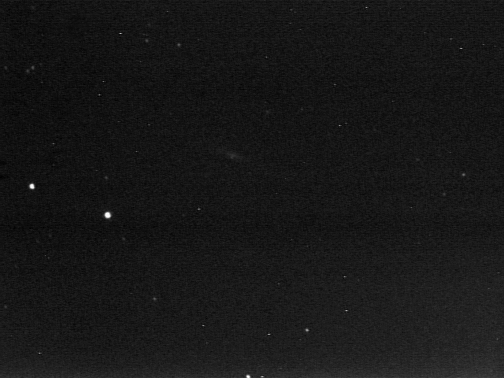 NGC1248 (galaxy) - 12/20/2016 - 8" SCT f6.3, StellaCam-3 @ 60 seconds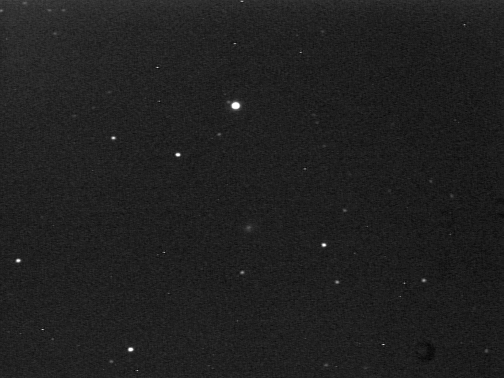 NGC1253 (galaxy) - 12/20/2016 - 8" SCT f6.3, StellaCam-3 @ 60 seconds






NGC1266 (galaxy) - 12/20/2016 - 8" SCT f6.3, StellaCam-3 @ 60 seconds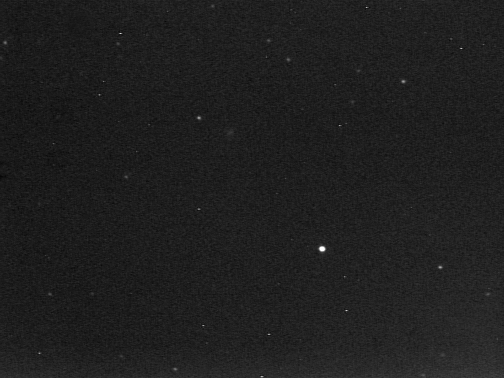 NGC1284 (galaxy) - 12/20/2016 - 8" SCT f6.3, StellaCam-3 @ 60 seconds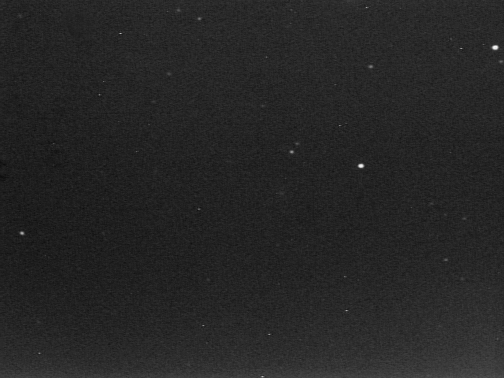 NGC1287 (galaxy) - 12/20/2016 - 8" SCT f6.3, StellaCam-3 @ 60 seconds





NGC1291 (galaxy) - 11/10/2012 - 6" RC f5, StellaCam-3 25 seconds





NGC1297(galaxy) - 01/03/2014 - 8" SCT f6.3, StellaCam-3 @ 25 seconds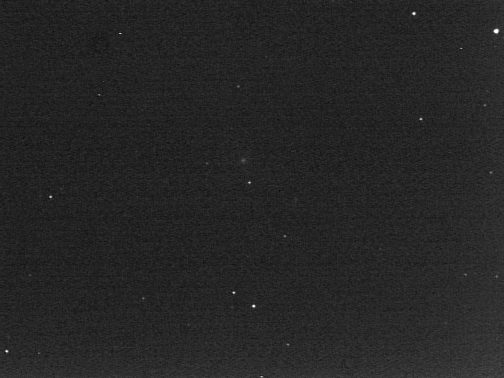 NGC1299 (galaxy) - 12/20/2016 - 8" SCT f6.3, StellaCam-3 @ 60 seconds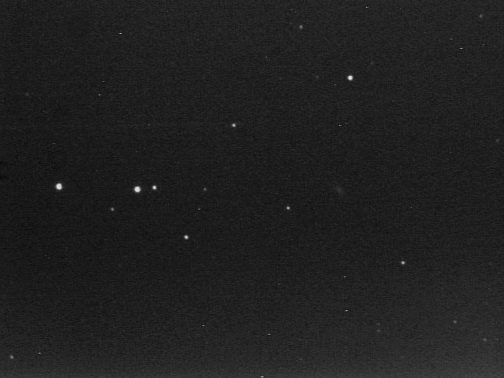 NGC1300 (galaxy) - 11/10/2012 - 6" RC f5, StellaCam-3 25 seconds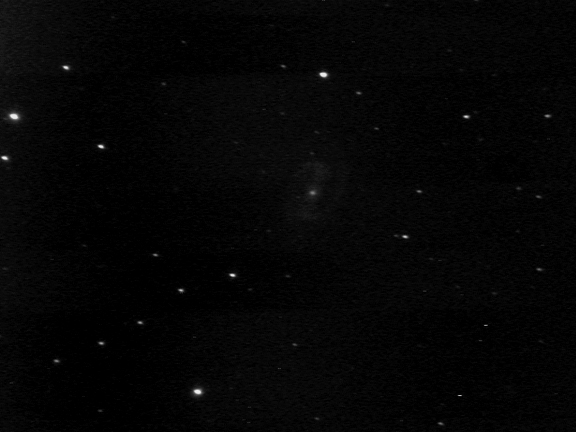 NGC1304 (galaxy) - 12/20/2016 - 8" SCT f6.3, StellaCam-3 @ 60 seconds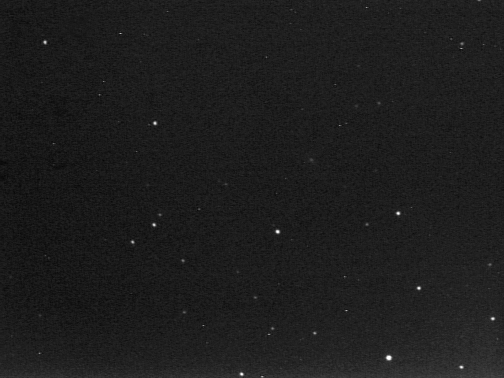 NGC1308 (galaxy) - 12/20/2016 - 8" SCT f6.3, StellaCam-3 @ 60 seconds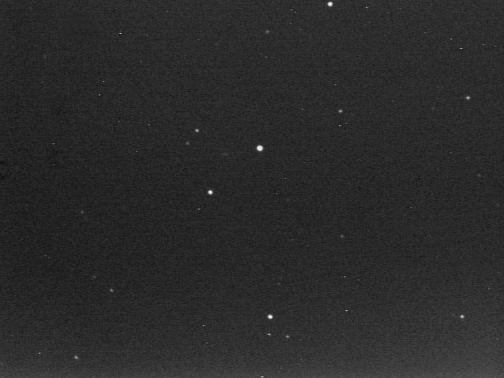 NGC1309 (galaxy) - 11/10/2012 - 6" RC f5, StellaCam-3 25 seconds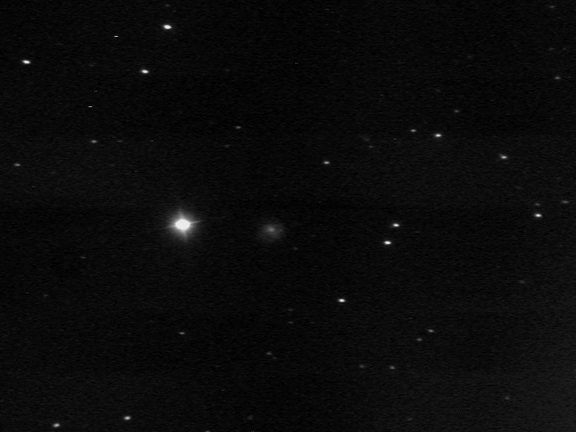 NGC1315 (galaxy) - 12/27/2013 - 8" SCT f6.3, StellaCam-3 @ 25 seconds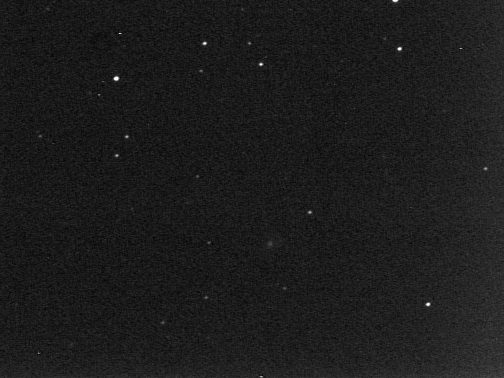 NGC1319 & 1325 (galaxy) - 12/27/2013 - 8" SCT f6.3, StellaCam-3 @ 25 seconds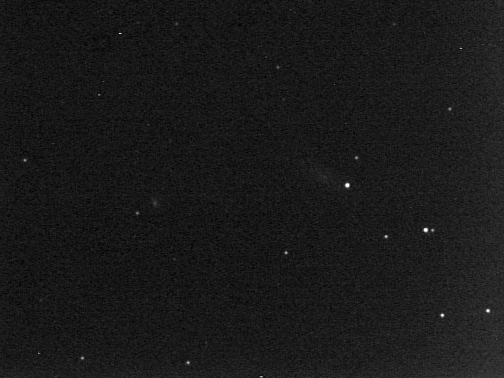 NGC1320, 1321 & 1322 (galaxy) - 12/20/2016 - 8" SCT f6.3, StellaCam-3 @ 60 seconds






NGC1324 (galaxy) - 12/27/2016 - 8" SCT f6.3, StellaCam-3 @ 60 seconds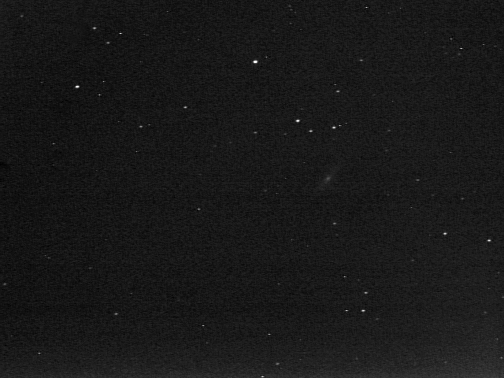 NGC1331 & 1332 (galaxy) - 12/27/2013 - 8" SCT f6.3, StellaCam-3 @ 25 seconds





NGC1337 (galaxy) - 12/27/2013 - 8" SCT f6.3, StellaCam-3 @ 25 seconds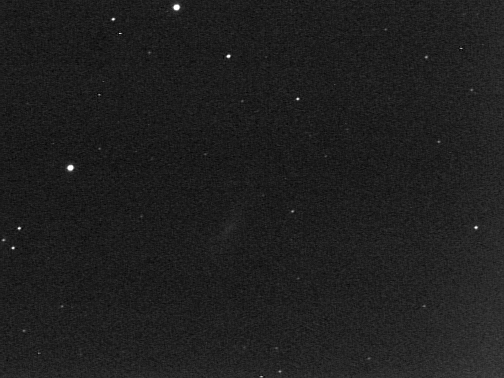 NGC1353 (galaxy) - 12/27/2013 - 8" SCT f6.3, StellaCam-3 @ 25 seconds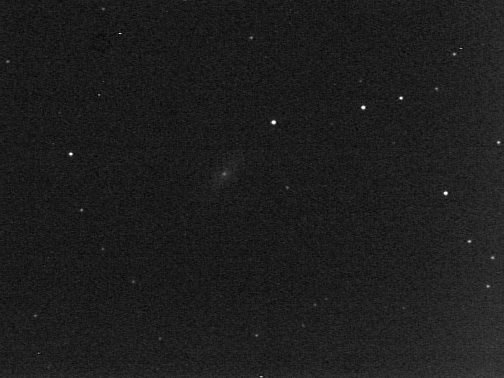 NGC1354 (galaxy) - 02/19/2017 - 8" SCT f6.3, StellaCam-3 @ 60 seconds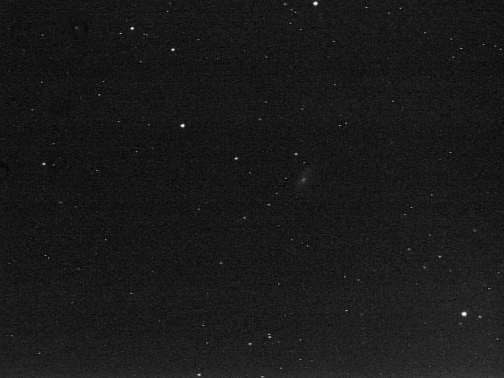 NGC1357 (galaxy) - 11/10/2012 - 6" RC f5, StellaCam-3 25 seconds





NGC1355 & 1358 (galaxy) - 01/03/2014 - 8" SCT f6.3, StellaCam-3 @ 25 seconds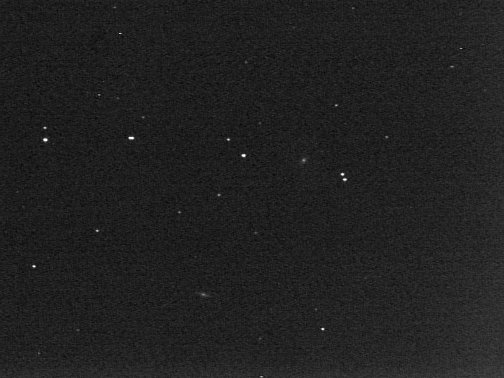 NGC1359 (galaxy) - 02/05/2016 - 8" SCT f5, StellaCam-3 @ 35 seconds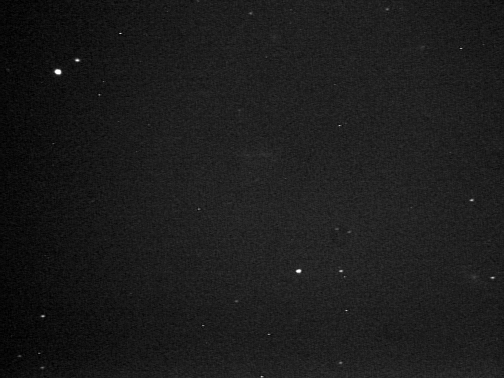 NGC1362 (galaxy) - 02/19/2017 - 8" SCT f6.3, StellaCam-3 @ 60 seconds






NGC1370 (galaxy) - 02/19/2017 - 8" SCT f6.3, StellaCam-3 @ 60 seconds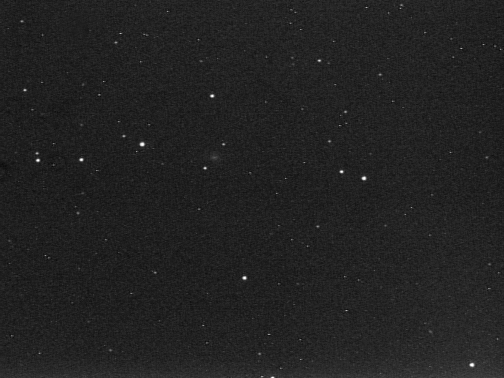 NGC1376 & GSC4719 (galaxy) - 01/03/2014 - 8" SCT f6.3, StellaCam-3 @ 25 seconds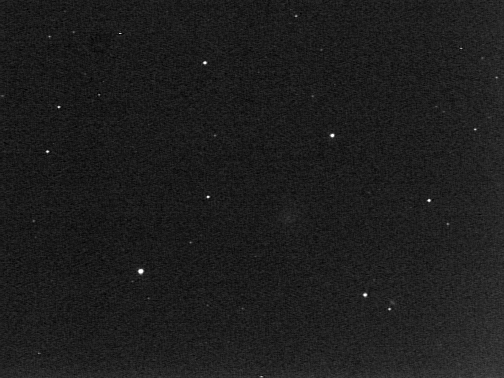 NGC1377 (galaxy) - 02/19/2017 - 8" SCT f6.3, StellaCam-3 @ 60 seconds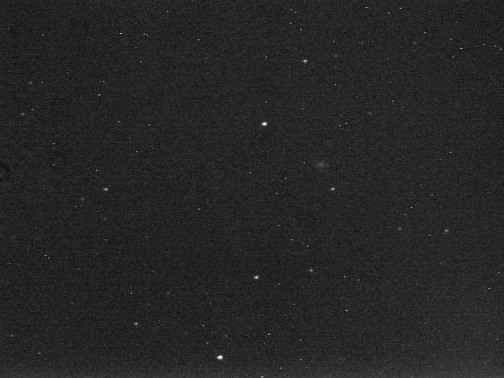 NGC1391, 1393 & 1393 (galaxy) - 02/19/2017 - 8" SCT f6.3, StellaCam-3 @ 60 seconds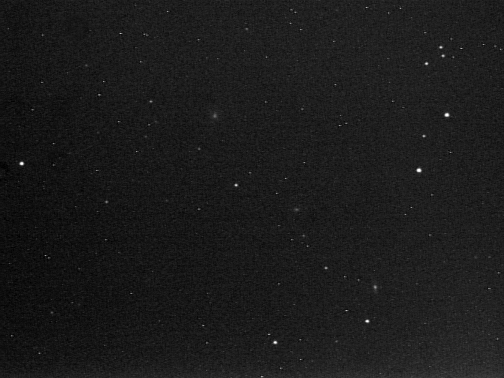 NGC1395 (galaxy) - 11/10/2012 - 6" RC f5, StellaCam-3 25 seconds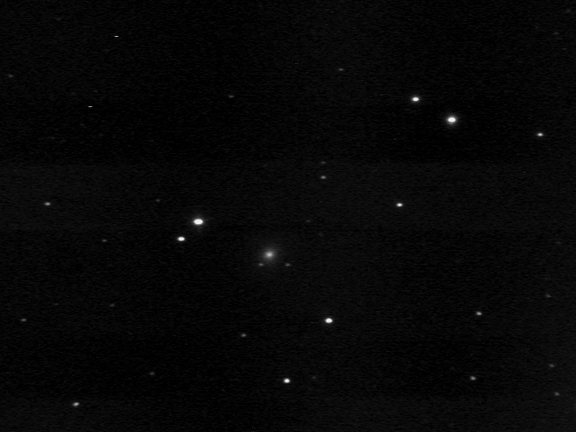 NGC1397 (galaxy) - 02/19/2017 - 8" SCT f6.3, StellaCam-3 @ 60 seconds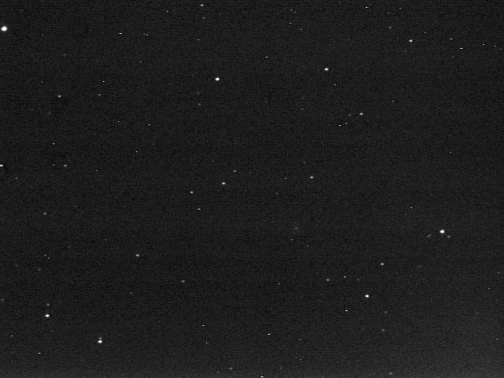 NGC1400 & 1407 (galaxy) - 11/10/2012 - 6" RC f5, StellaCam-3 25 seconds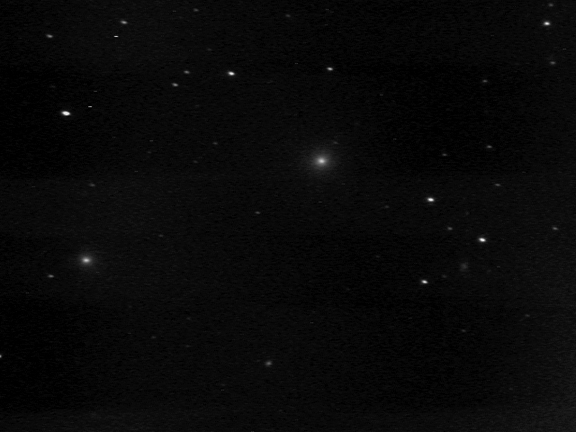 NGC1401 (galaxy) - 02/26/2017 - 8" SCT f6.3, StellaCam-3 @ 60 seconds





NGC1415 (galaxy) - 01/03/2014 - 8" SCT f6.3, StellaCam-3 @ 25 seconds





NGC1417, 1418, & 1424 (galaxy) - 01/03/2014 - 8" SCT f6.3, StellaCam-3 @ 25 seconds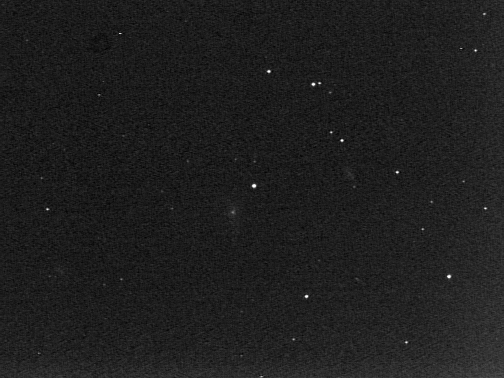 NGC1421 (galaxy) - 11/10/2012 - 6" RC f5, StellaCam-3 25 seconds





NGC1426 (galaxy) - 01/03/2014 - 8" SCT f6.3, StellaCam-3 @ 25 seconds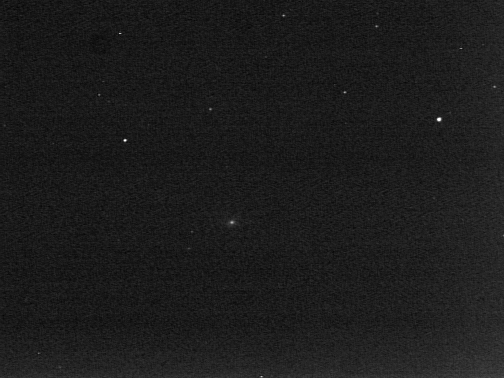 NGC1439 (galaxy) - 01/03/2014 - 8" SCT f6.3, StellaCam-3 @ 25 seconds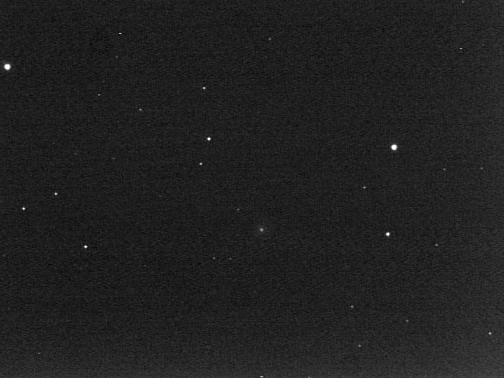 NGC1440 (galaxy) - 01/03/2014 - 8" SCT f6.3, StellaCam-3 @ 25 seconds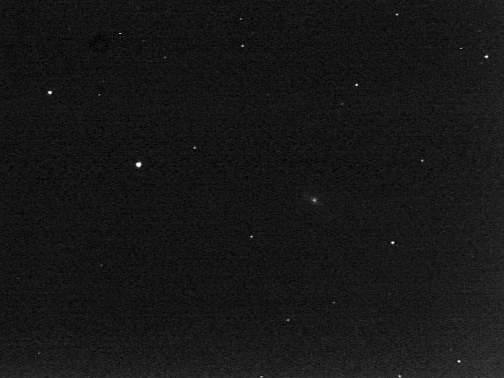 NGC1441, 1449, 1451 & 1453 (galaxy) - 01/03/2014 - 8" SCT f6.3, StellaCam-3 @ 25 seconds






NGC1442 (non-existent) - 02/26/2017 - 8" SCT f6.3, StellaCam-3 @ 60 seconds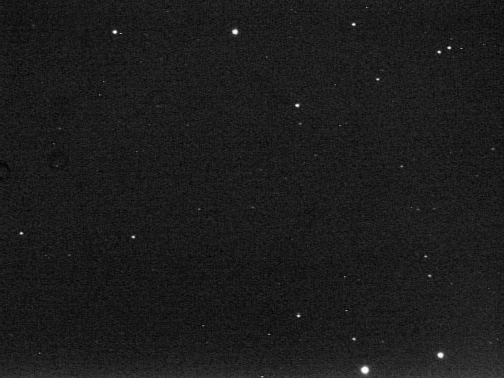 NGC1452 & 1455 (galaxy) - 01/03/2014 - 8" SCT f6.3, StellaCam-3 @ 25 seconds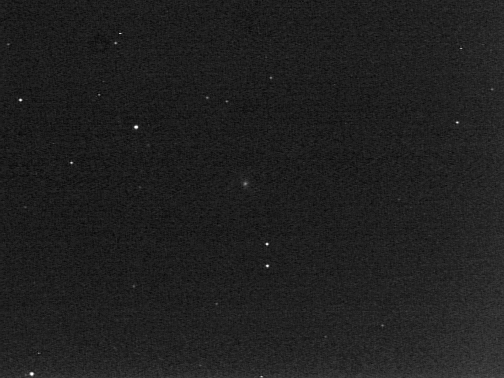 NGC1461 (galaxy) - 01/03/2014 - 8" SCT f6.3, StellaCam-3 @ 25 seconds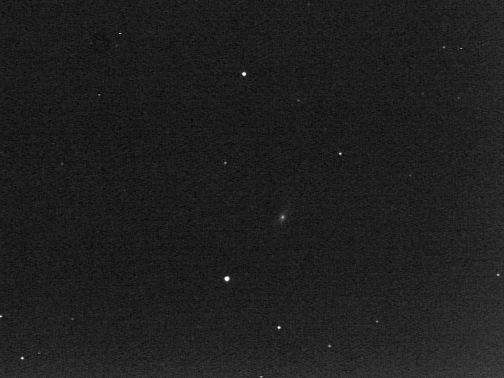 NGC1481 & 1482 (galaxy) - 02/26/2017 - 8" SCT f6.3, StellaCam-3 @ 60 seconds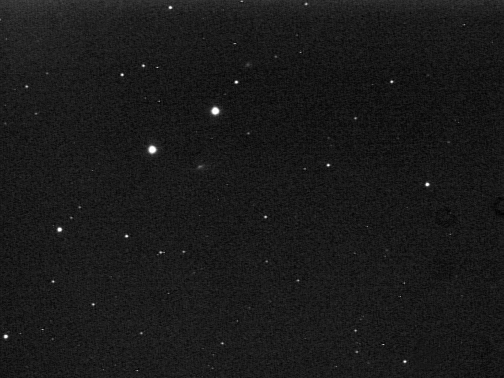 NGC1498 (galaxy) - 02/26/2017 - 8" SCT f6.3, StellaCam-3 @ 60 seconds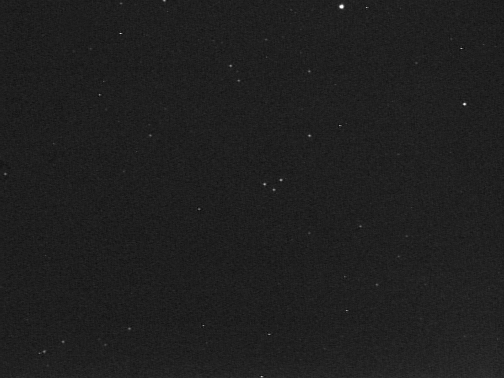 NGC1507 (galaxy) - 01/03/2014 - 8" SCT f6.3, StellaCam-3 @ 25 seconds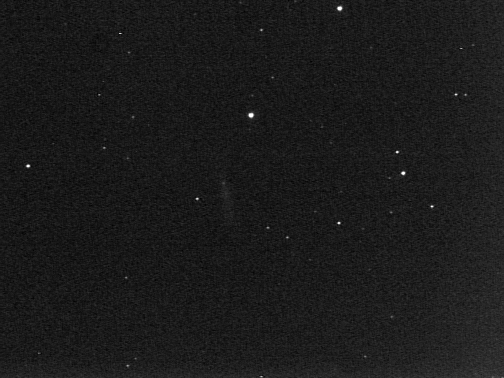 NGC1516A & B (galaxy) - 02/19/2017 - 8" SCT f6.3, StellaCam-3 @ 60 seconds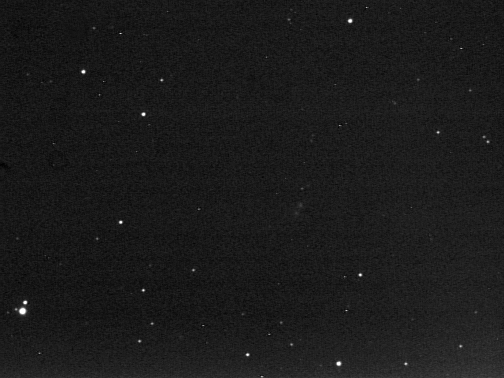 NGC1518 (galaxy) - 01/03/2014 - 8" SCT f6.3, StellaCam-3 @ 25 seconds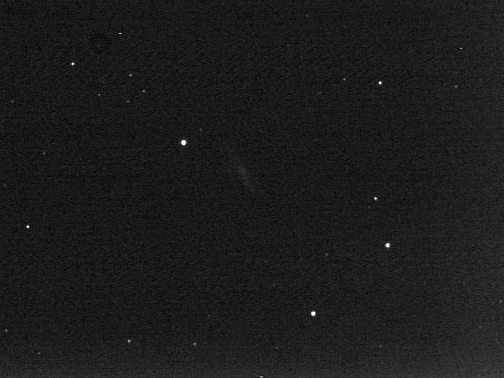 NGC1521 (galaxy) - 01/03/2014 - 8" SCT f6.3, StellaCam-3 @ 25 seconds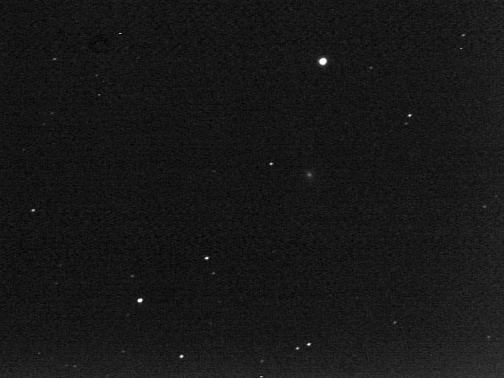 NGC1531 & 1532 (galaxy) - 11/10/2012 - 6" RC f5, StellaCam-3 25 seconds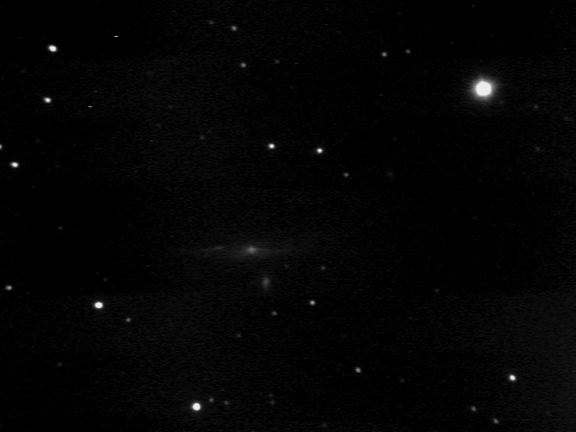 NGC1535 (planetary nebula) - 12/26/2018 - 8" SCT f6.3, StellaCam-3 @ 15 seconds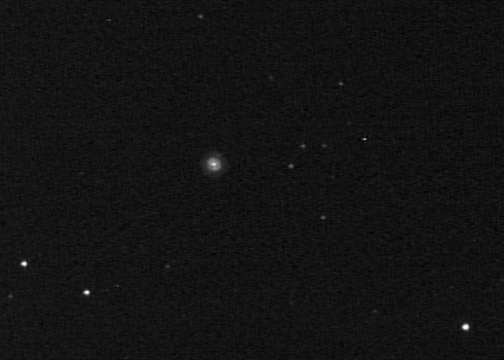 NGC1537 (galaxy) - 01/03/2014 - 8" SCT f6.3, StellaCam-3 @ 25 seconds






NGC1552 (galaxy) - 02/19/2017 - 8" SCT f6.3, StellaCam-3 @ 60 seconds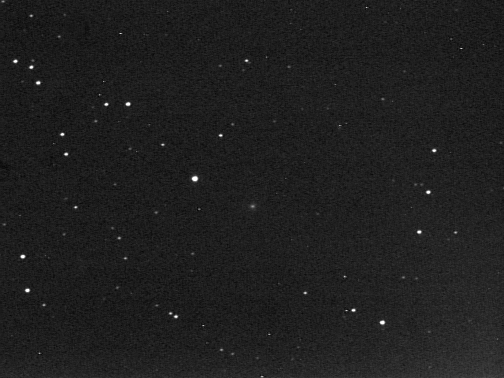 NGC1576 (galaxy) - 02/19/2017 - 8" SCT f6.3, StellaCam-3 @ 60 seconds





NGC1600, 1601, 1603 & 1606 (galaxy) - 11/10/2012 - 6" RC f5, StellaCam-3 25 seconds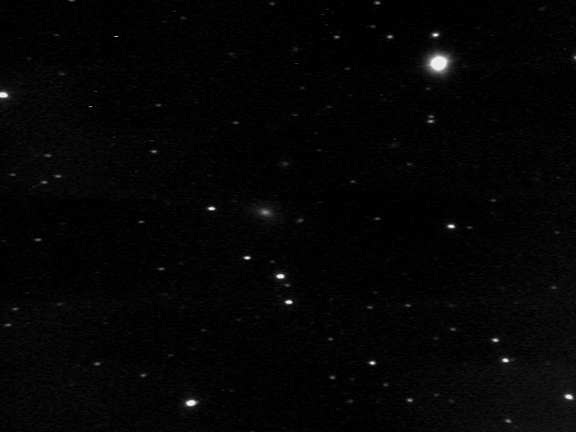 NGC1607, 1609 & 1611 (galaxy) - 02/19/2017 - 8" SCT f6.3, StellaCam-3 @ 60 seconds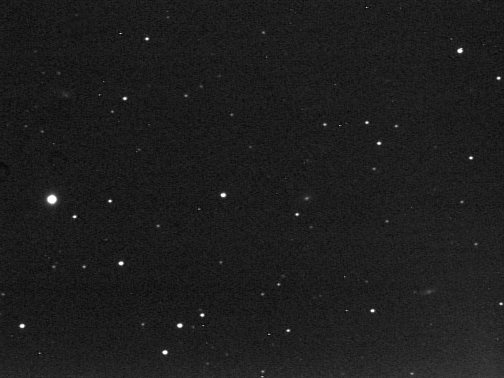 NGC1620 (galaxy) - 02/19/2017 - 8" SCT f6.3, StellaCam-3 @ 60 seconds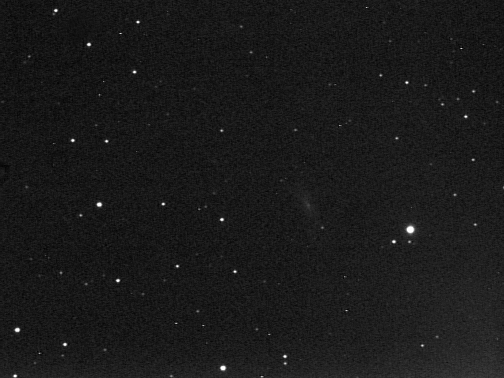 NGC1618 & 1622 (galaxy) - 01/03/2014 - 8" SCT f6.3, StellaCam-3 @ 25 seconds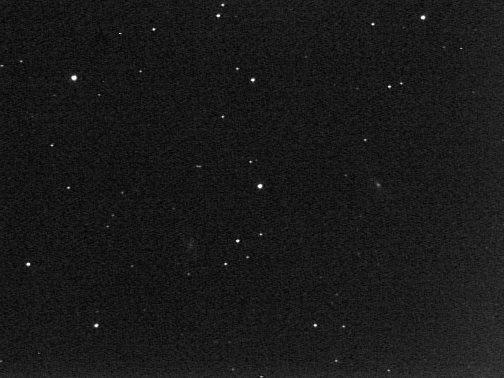 NGC1625 (galaxy) - 11/10/2012 - 6" RC f5, StellaCam-3 25 seconds






NGC1635 (galaxy) - 02/19/2017 - 8" SCT f6.3, StellaCam-3 @ 60 seconds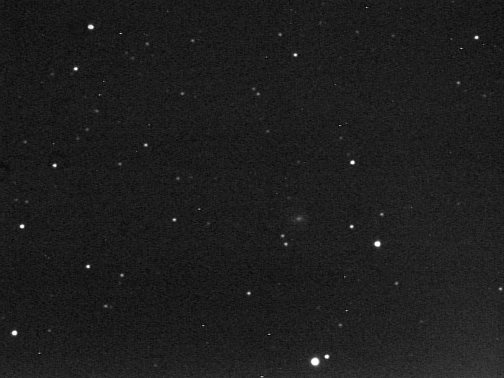 NGC1636 (galaxy) - 02/19/2017 - 8" SCT f6.3, StellaCam-3 @ 60 seconds





NGC1637 (galaxy) - 11/10/2012 - 6" RC f5, StellaCam-3 25 seconds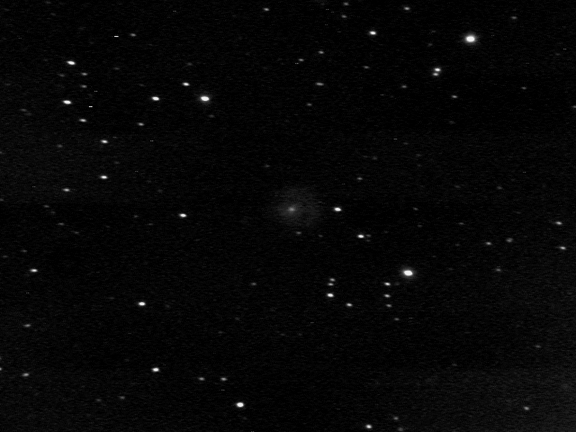 NGC1638 (galaxy) - 01/03/2014 - 8" SCT f6.3, StellaCam-3 @ 25 seconds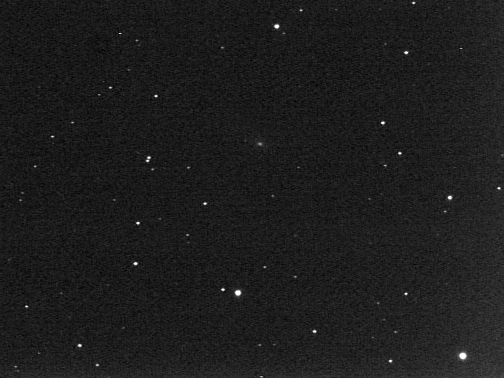 NGC1643 (galaxy) - 02/19/2017 - 8" SCT f6.3, StellaCam-3 @ 60 seconds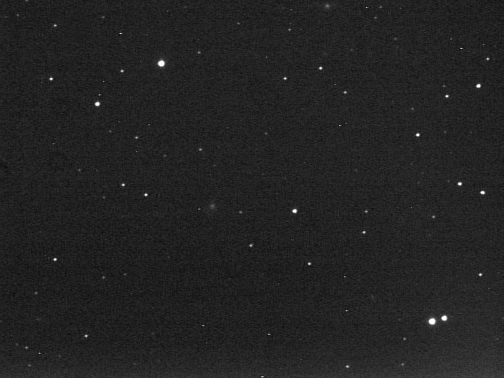 NGC1646 & 1648 (galaxy) - 02/19/2017 - 8" SCT f6.3, StellaCam-3 @ 60 seconds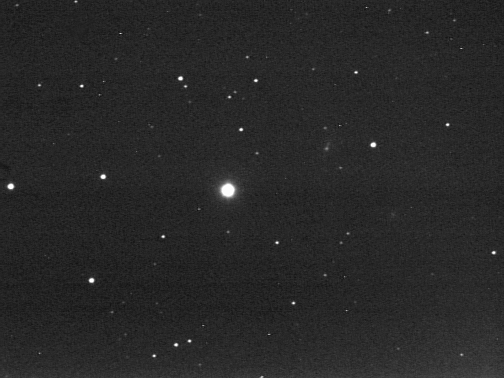 NGC1653 (galaxy) - 02/19/2017 - 8" SCT f6.3, StellaCam-3 @ 60 seconds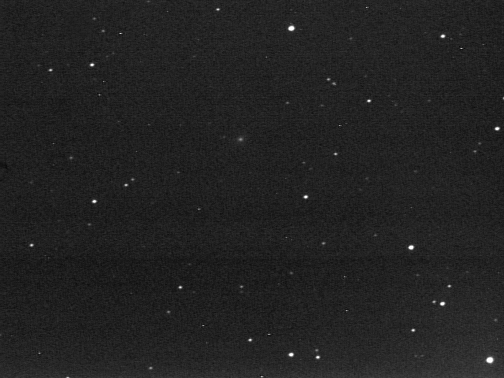 NGC1659 (galaxy) - 01/03/2014 - 8" SCT f6.3, StellaCam-3 @ 25 seconds






NGC1665 (galaxy) - 02/19/2017 - 8" SCT f6.3, StellaCam-3 @ 60 seconds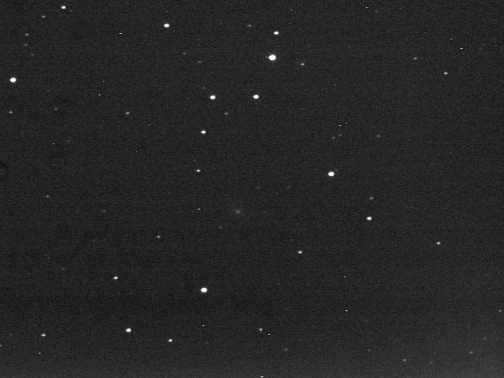 NGC1667 (galaxy) - 01/03/2014 - 8" SCT f6.3, StellaCam-3 @ 25 seconds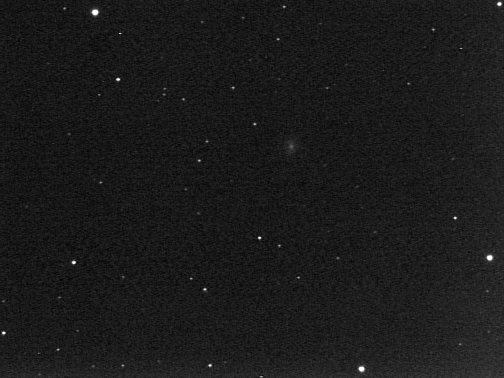 NGC1699 & 1700 (galaxy) - 11/10/2012 - 6" RC f5, StellaCam-3 25 seconds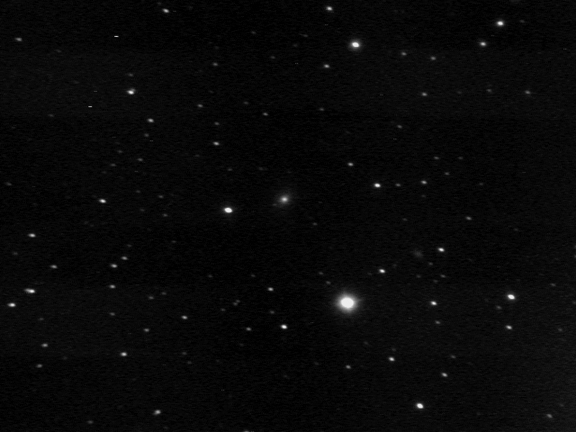 NGC1720 & 1726 (galaxy) - 01/03/2014 - 8" SCT f6.3, StellaCam-3 @ 25 seconds





NGC1721, 1723, 1725 & 1728 (galaxy) - 11/10/2012 - 6" RC f5, StellaCam-3 25 seconds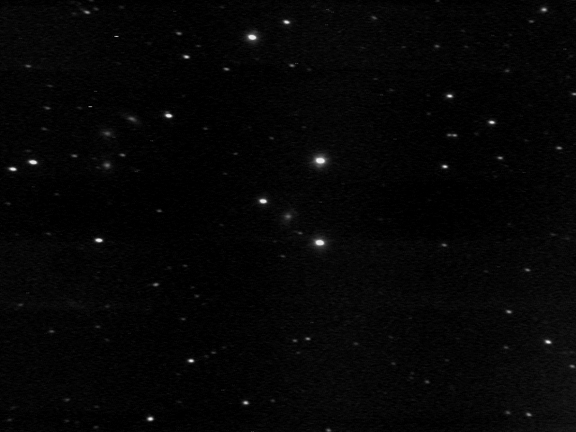 NGC1779 (galaxy) - 09/08/2015 - 8" SCT f6.3, StellaCam-3 @ 45 seconds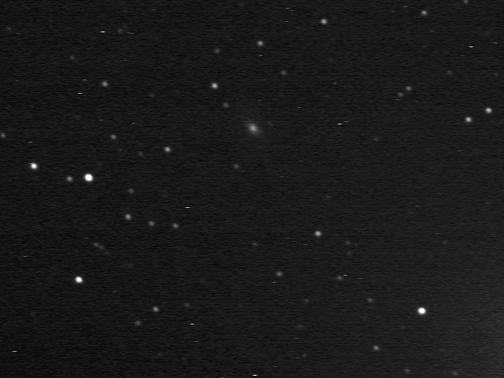 IC1953 (galaxy) - 01/03/2014 - 8" SCT f6.3, StellaCam-3 @ 25 seconds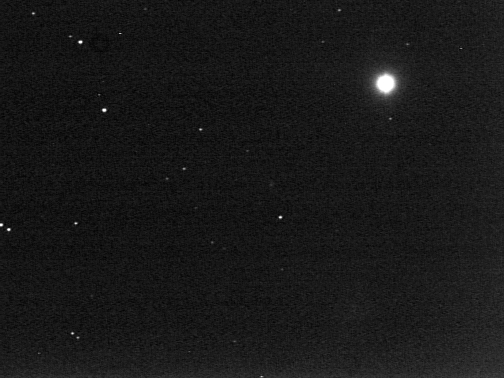 PGC16672 (galaxy) - 11/22/2022 - 8" SCT f6.3, ASI294MC @ 180 seconds, stacked for 30 minutes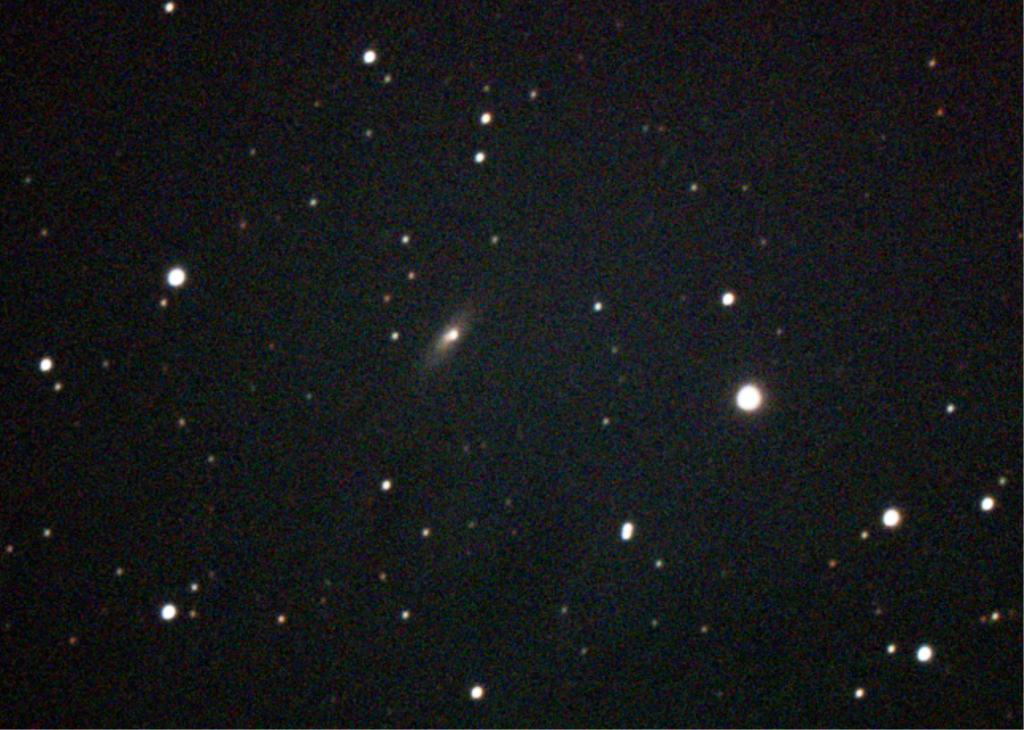 ---
Deep-Sky objects located in Constellation of Fornax:



NGC686 (galaxy) - 12/27/2016 - 8" SCT f6.3, StellaCam-3 @ 30 seconds






NGC922 (galaxy) - 12/27/2016 - 8" SCT f6.3, StellaCam-3 @ 60 seconds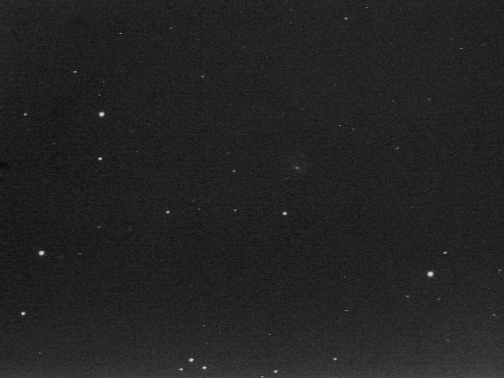 NGC986 (galaxy) - 11/10/2012 - 6" RC f5, StellaCam-3 25 seconds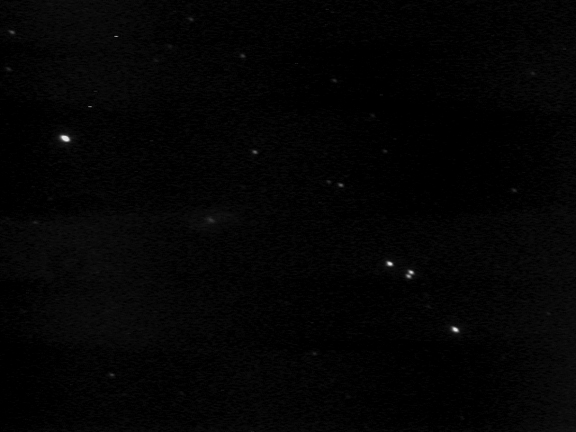 NGC1049 (globular cluster) - 11/10/2012 - 6" RC f5, StellaCam-3 25 seconds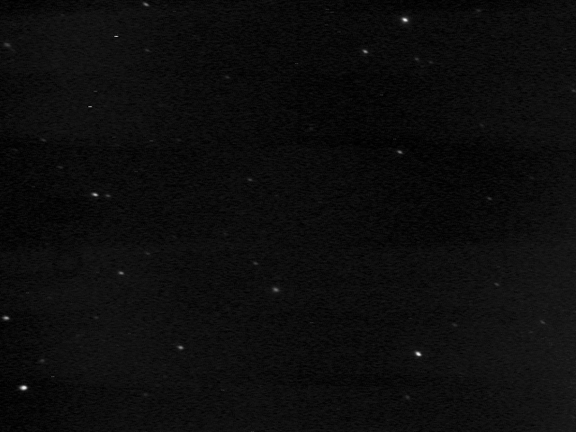 NGC1079 (galaxy) - 11/10/2012 - 6" RC f5, StellaCam-3 25 seconds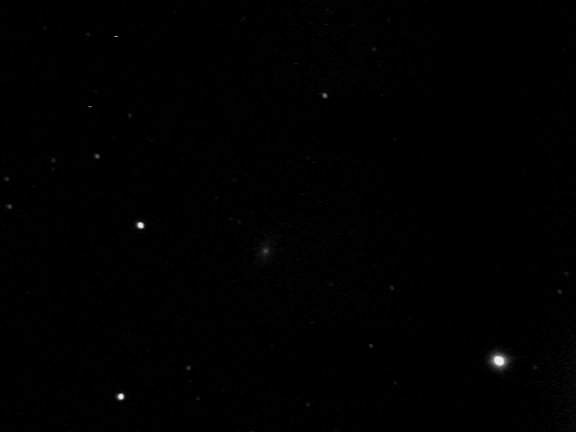 NGC1097 & 1097A (galaxy) - 11/10/2012 - 6" RC f5, StellaCam-3 25 seconds





NGC1201 (galaxy) - 11/10/2012 - 6" RC f5, StellaCam-3 25 seconds





NGC1255 (galaxy) - 11/10/2012 - 6" RC f5, StellaCam-3 25 seconds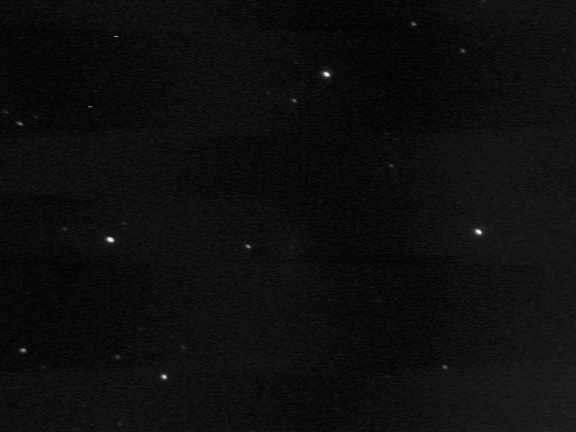 NGC1288 (galaxy) - 11/13/2015 - 8" SCT f6.3, StellaCam-3 @ 30 seconds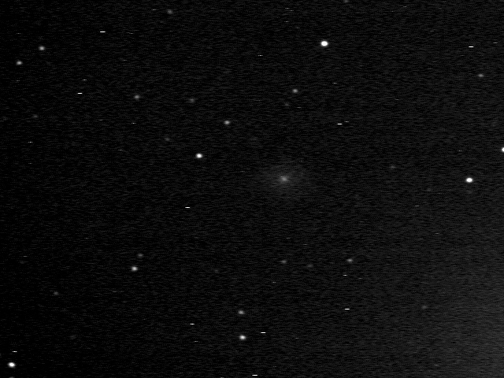 NGC1292 (galaxy) - 11/13/2015 - 8" SCT f6.3, StellaCam-3 @ 30 seconds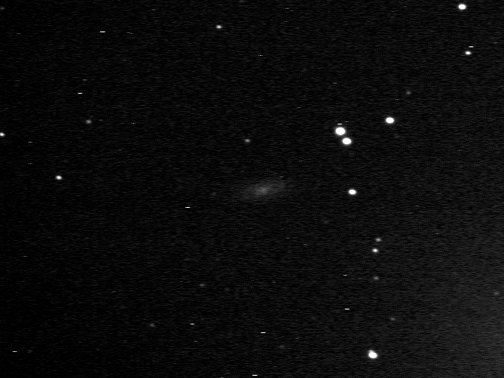 NGC1302 (galaxy) - 11/10/2012 - 6" RC f5, StellaCam-3 25 seconds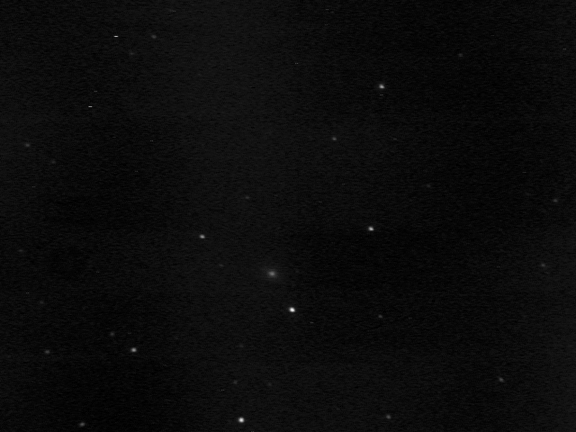 NGC1310 (galaxy) - 11/10/2012 - 6" RC f5, StellaCam-3 25 seconds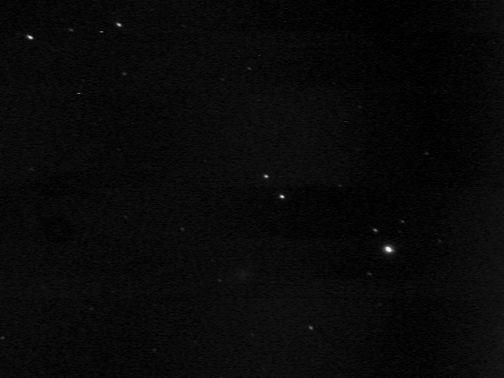 NGC1316 & 1317 (galaxy) - 11/10/2012 - 6" RC f5, StellaCam-3 25 seconds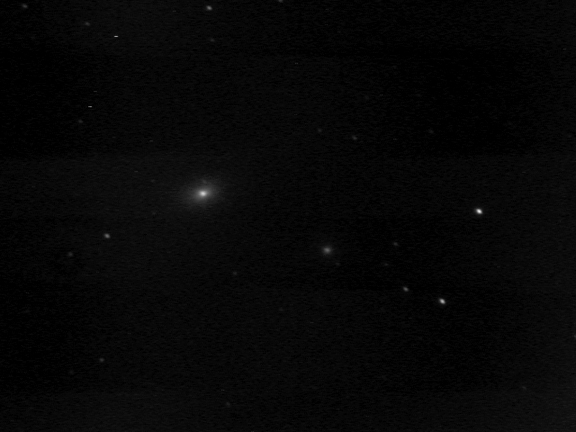 NGC1326 (galaxy) - 11/10/2012 - 6" RC f5, StellaCam-3 25 seconds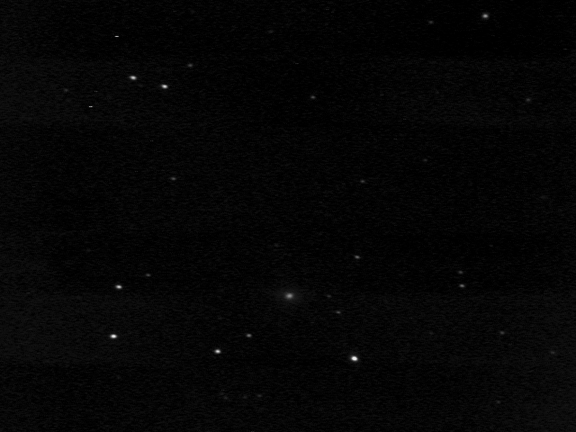 NGC1339 (galaxy) - 11/10/2012 - 6" RC f5, StellaCam-3 25 seconds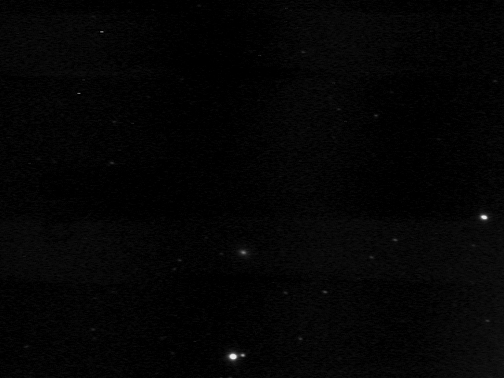 NGC1341 (galaxy) - 11/13/2015 - 8" SCT f6.3, StellaCam-3 @ 30 seconds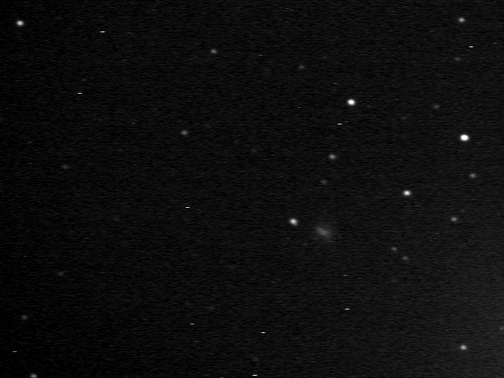 NGC1344 (galaxy) - 11/13/2015 - 8" SCT f6.3, StellaCam-3 @ 30 seconds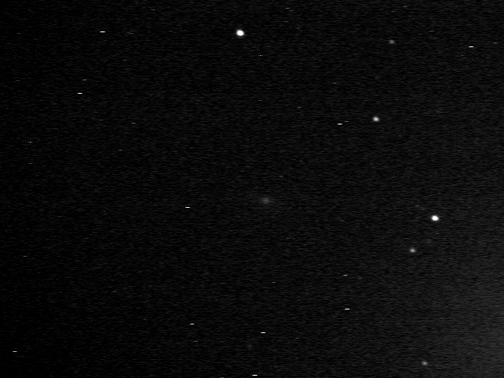 NGC1350 (galaxy) - 11/13/2015 - 8" SCT f6.3, StellaCam-3 @ 30 seconds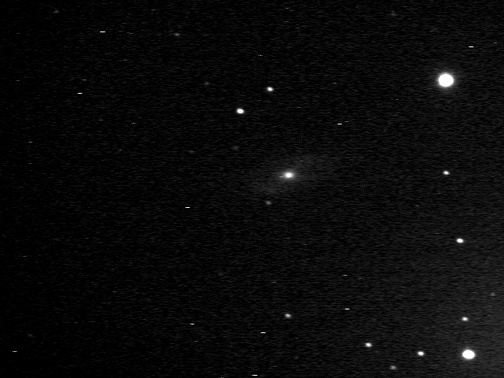 NGC1351 (galaxy) - 11/13/2015 - 8" SCT f6.3, StellaCam-3 @ 30 seconds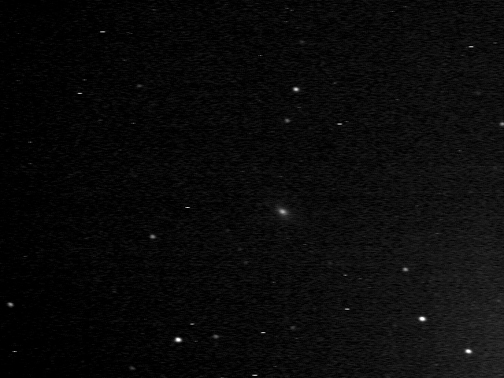 NGC1360 (planetary nebula) - 11/13/2015 - 8" SCT f6.3, StellaCam-3 @ 30 seconds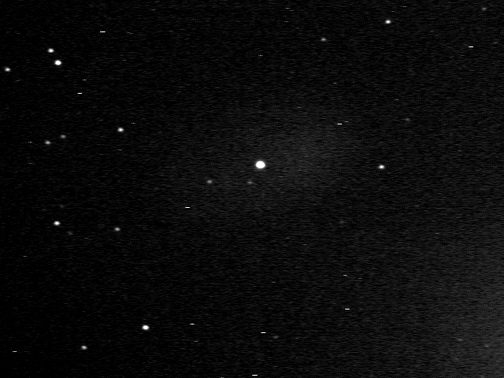 NGC1365(galaxy) - 11/10/2012 - 6" RC f5, StellaCam-3 25 seconds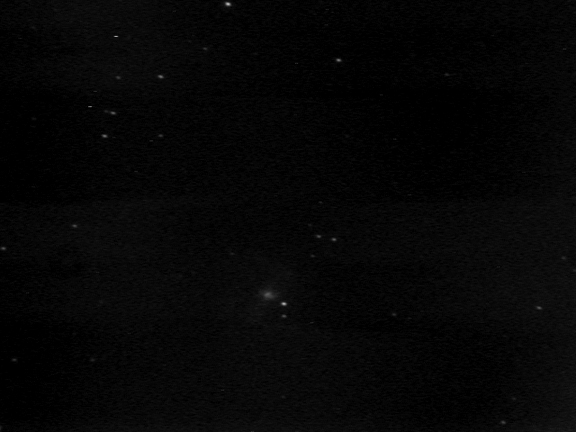 NGC1366 (galaxy) - 11/14/2015 - 8" SCT f6.3, StellaCam-3 @ 30 seconds





NGC1371 (galaxy) - 11/10/2012 - 6" RC f5, StellaCam-3 25 seconds





NGC1373, 1374 & 1375 (galaxy) - 11/14/2015 - 8" SCT f6.3, StellaCam-3 @ 30 seconds





NGC1379 (galaxy) - 11/14/2015 - 8" SCT f6.3, StellaCam-3 @ 30 seconds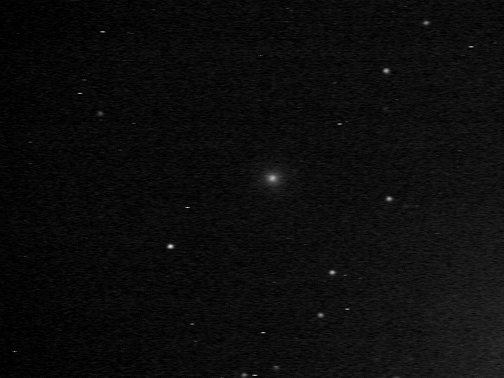 NGC1380 & 1380A (galaxy) - 11/10/2012 - 6" RC f5, StellaCam-3 25 seconds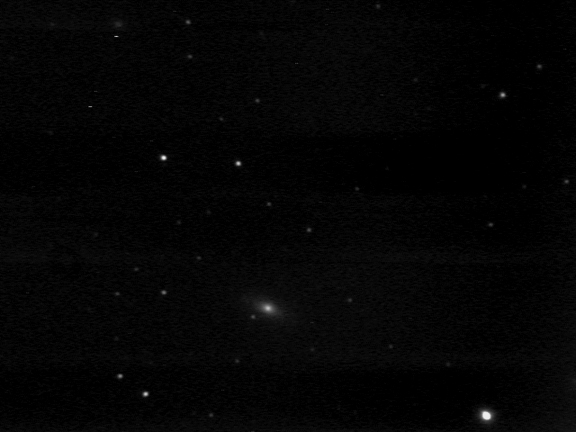 NGC1381 (galaxy) - 11/14/2015 - 8" SCT f6.3, StellaCam-3 @ 30 seconds





NGC1382 (galaxy) - 11/14/2015 - 8" SCT f6.3, StellaCam-3 @ 30 seconds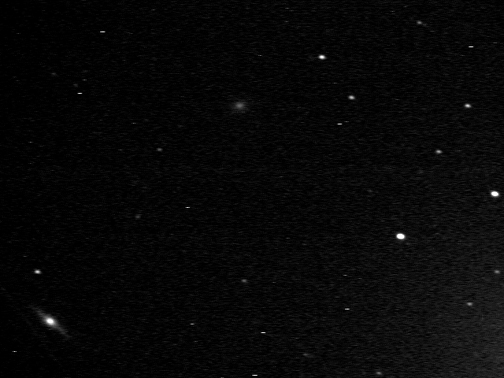 NGC1385 (galaxy) - 11/10/2012 - 6" RC f5, StellaCam-3 25 seconds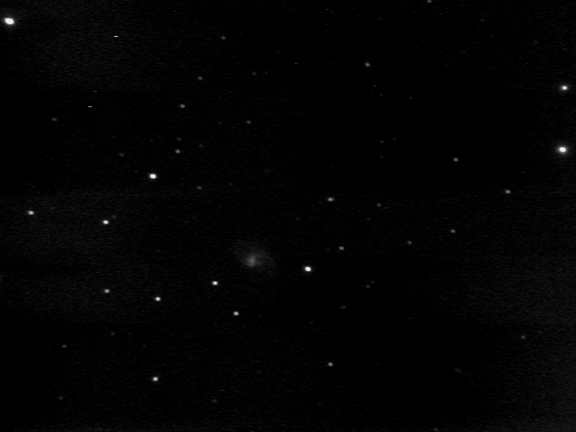 NGC1386 (galaxy) - 11/14/2015 - 8" SCT f6.3, StellaCam-3 @ 30 seconds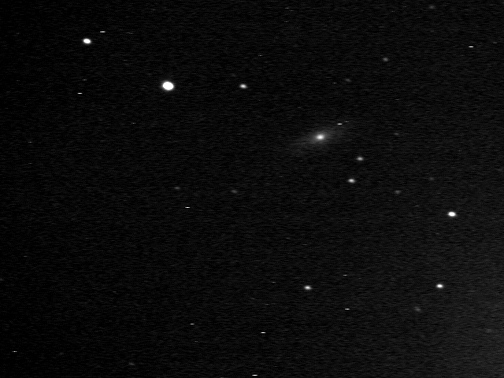 NGC1387 & 1389 (galaxy) - 11/10/2012 - 6" RC f5, StellaCam-3 25 seconds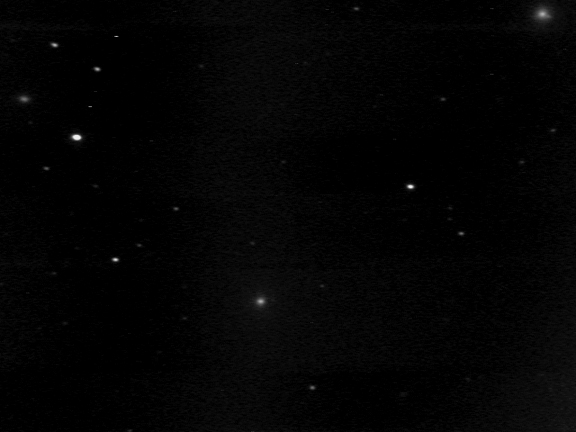 NGC1389 (galaxy) - 11/14/2015 - 8" SCT f6.3, StellaCam-3 @ 30 seconds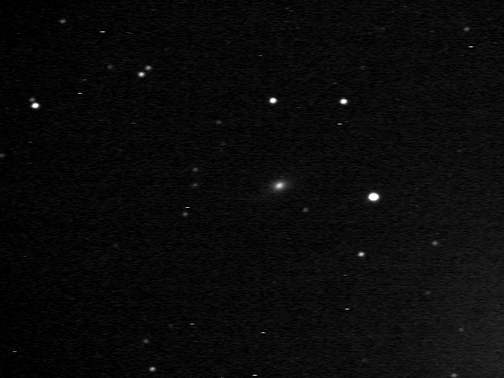 NGC1396 , 1399 & 1404 (galaxy) - 11/14/2015 - 8" SCT f6.3, StellaCam-3 @ 30 seconds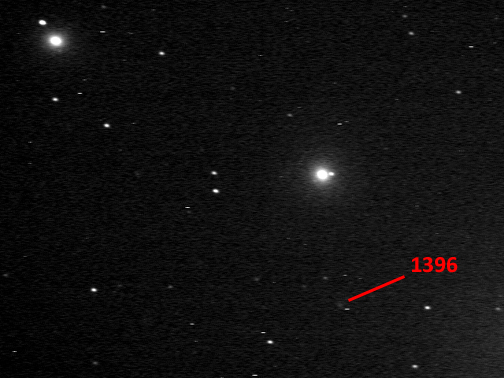 NGC1398 (galaxy) - 11/10/2012 - 6" RC f5, StellaCam-3 25 seconds





NGC1399 & 1404 (galaxy) - 11/10/2012 - 6" RC f5, StellaCam-3 25 seconds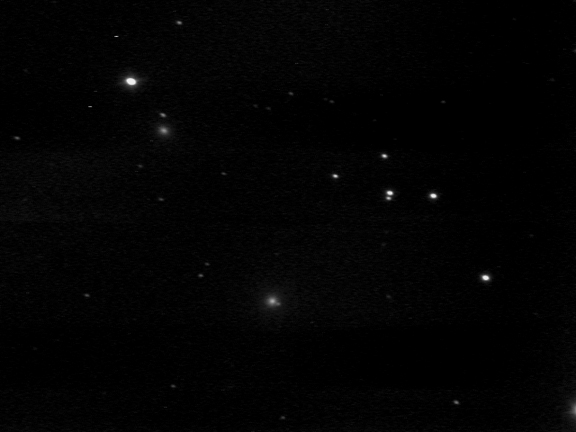 NGC1406 (galaxy) - 11/10/2012 - 6" RC f5, StellaCam-3 25 seconds





NGC1425 (galaxy) - 11/10/2012 - 6" RC f5, StellaCam-3 25 seconds





NGC1427 (galaxy) - 11/10/2012 - 6" RC f5, StellaCam-3 25 seconds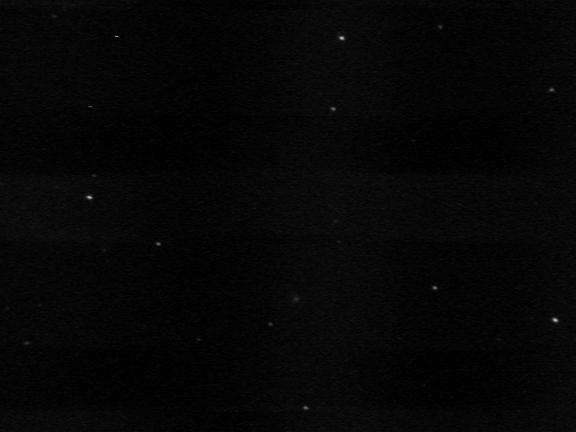 NGC1437 (galaxy) - 11/14/2015 - 8" SCT f6.3, StellaCam-3 @ 30 seconds

---
Hope you enjoyed the visit. Come again soon!
Larry McHenry, Pittsburgh, PA. USA

Astronomical Webportal: