C A N E S V E N A T I C I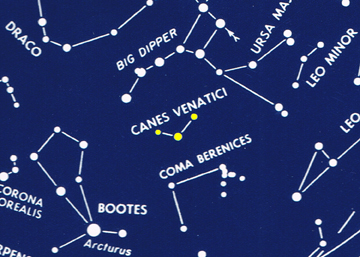 Hello!

Canes Venatici is associated with the constellation Bootes, was created by Johannes Hevelius in 1690 and represents the hunting dogs, Asterion and Chara.
The star Cor Caroli is named after King Charles II of England, and means "the Heart of Charles".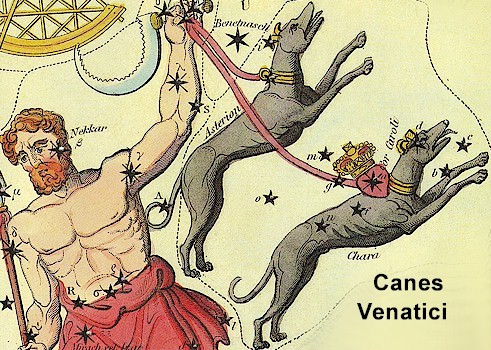 05/14/2010 - 2 seconds, StellaCam EX and Cannon 5.5 CCTV lens, B&W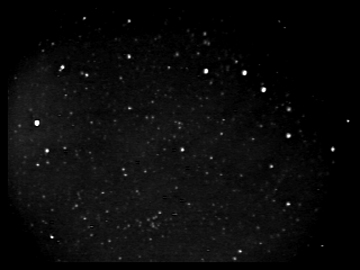 ---
Deep-Sky objects located in this Constellation:

M3 - 04/27/2003 - 8" SCT f6.3, StellaCam-EX 2.5 seconds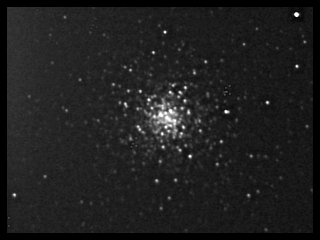 M3 - 03/23/2002 - 8" SCT f10, StellaCam-EX 2.5 seconds - 05/18/1987 - 13" Dob f4.5, 12.5mm 91x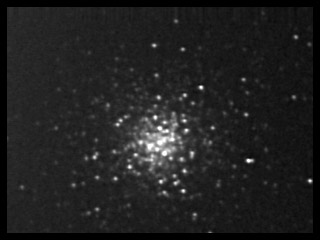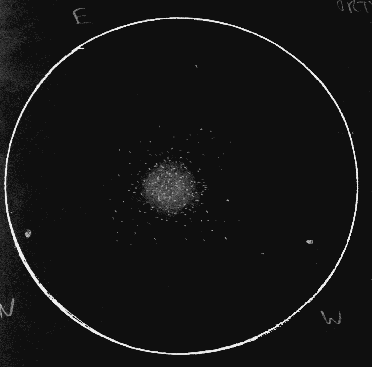 M3 (globular cluster) - 04/05/2013 - 6" RC f9, StellaCam-3 25 seconds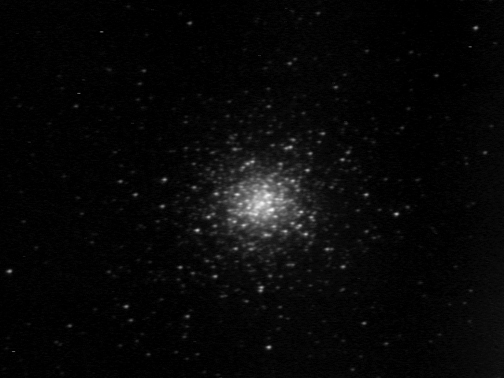 M51 - 06/24/2003 - 8" SCT f6.3, StellaCam-EX 2.5 seconds - 06/09/1991 - 8" Dob f4.5, 16mm 57x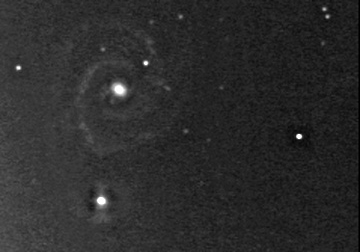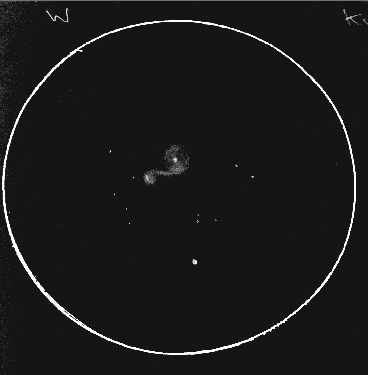 M51 - 09/06/2010 - 8" SCT f6.3, StellaCam-3 60 seconds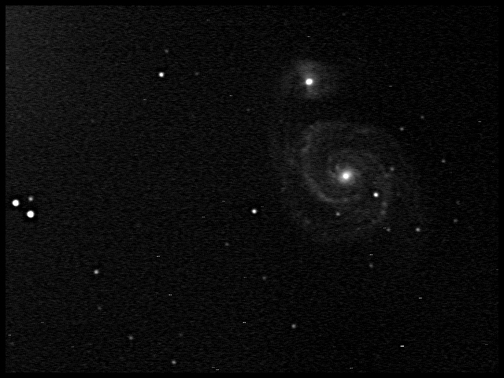 M51 - Supernova - 06/02/2011 - 6" RC f9, StellaCam-3 30 seconds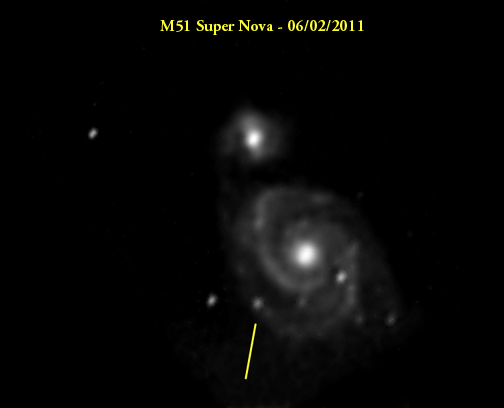 M51 (galaxy) "the Whirlpool" - 06/15/2012 - 6" RC f5, StellaCam-3 90 seconds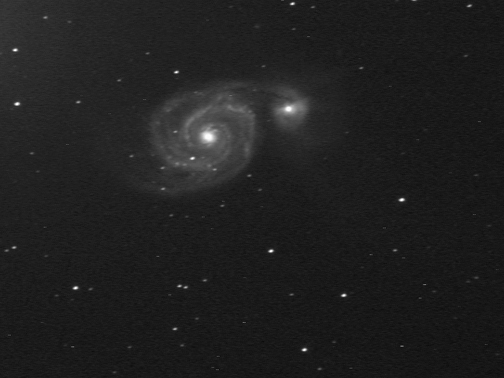 M51
05/31/2016 - 8" SCT f6.3, StellaCam-3 120 seconds 05/18/2017 - 8" SCT f6.3, StellaCam-3 @ 180 seconds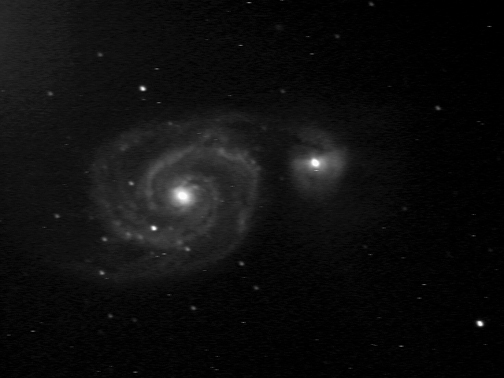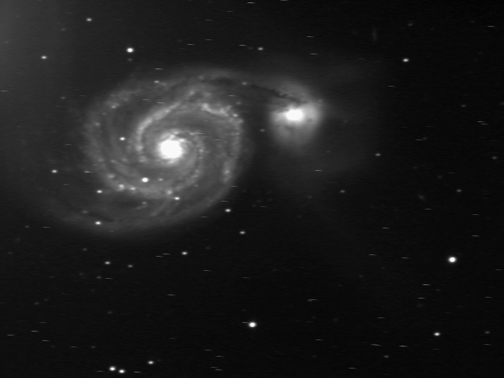 M63 - 06/28/2009 - 8" SCT f6.3, StellaCam-EX 2.5 seconds - 06/09/1991 - 8" Dob f4.5, 16mm 57x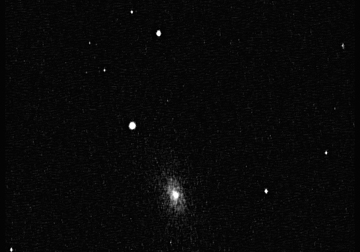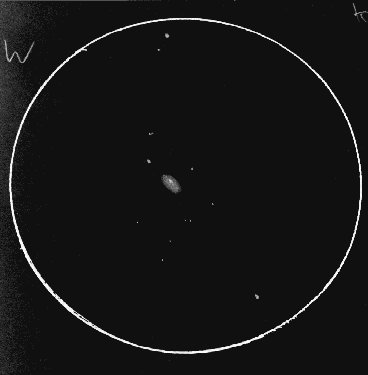 M64 (galaxy) "Blackeye Galaxy" - 05/18/2017 - 8" SCT f6.3, StellaCam-3 @ 60 seconds





M94 - 06/28/2009 - 8" SCT f6.3, StellaCam-II 8 seconds - 04/19/1987 - 13" Dob f4.5, 12.5mm 91x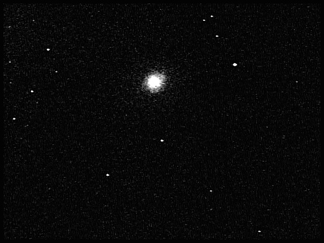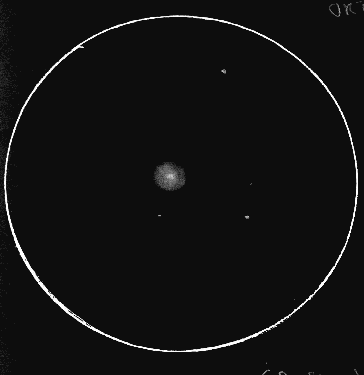 M106 - 06/28/2009 - 8" SCT f6.3, StellaCam-II 8 seconds - 06/09/1991 - 8" Dob f4.5, 16mm 57x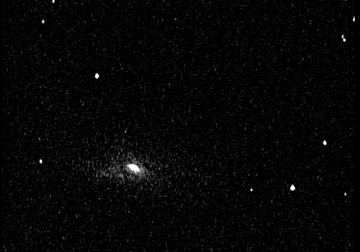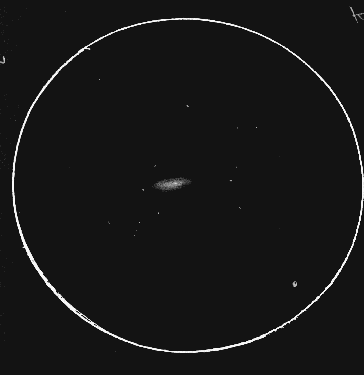 M106 (galaxy) - 05/09/2016 - 8" SCT f6.3, StellaCam-3 @ 35 seconds






NGC 4109, 4111, 4117 & 4118 (galaxy) - 05/18/2017 - 8" SCT f6.3, StellaCam-3 @ 60 seconds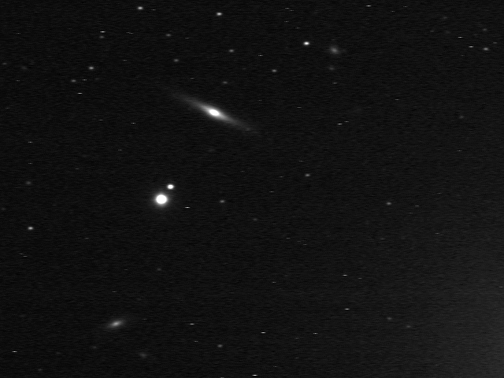 NGC 4117 & 4118 (galaxy) - 05/18/2017 - 8" SCT f6.3, StellaCam-3 @ 60 seconds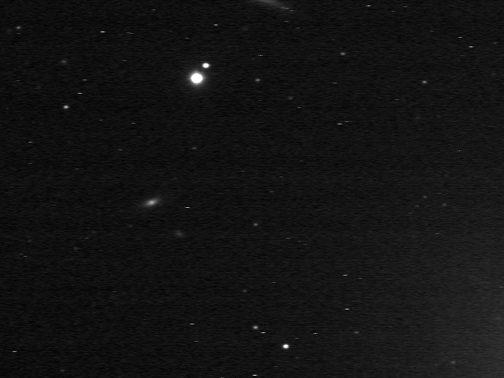 NGC 4138 (galaxy) - 05/09/2016 - 8" SCT f6.3, StellaCam-3 @ 35 seconds






NGC 4143 (galaxy) - 04/05/2013 - 6" RC f9, StellaCam-3 25 seconds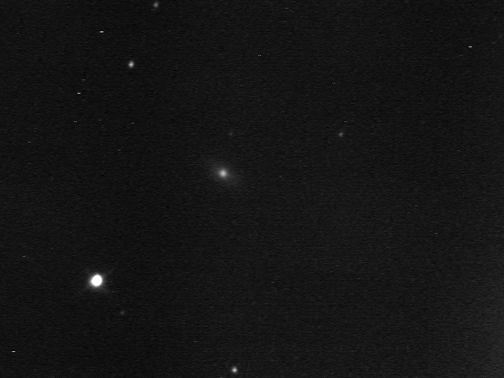 NGC 4145 (galaxy) - 05/30/2016 - 8" SCT f6.3, StellaCam-3 @ 35 seconds






NGC 4151 & 4156 (galaxy) - 04/05/2013 - 6" RC f9, StellaCam-3 25 seconds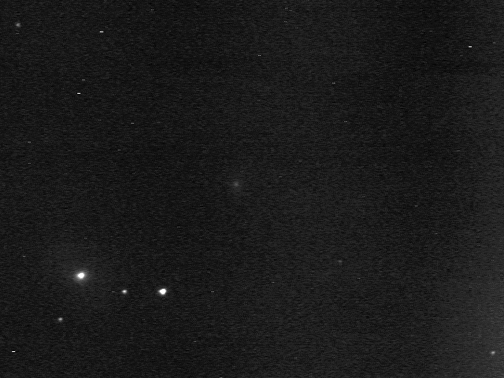 NGC 4163 (galaxy) - 05/18/2017 - 8" SCT f6.3, StellaCam-3 @ 60 seconds





NGC 4181 (galaxy) - 05/18/2017 - 8" SCT f6.3, StellaCam-3 @ 60 seconds






NGC 4183 (galaxy) - 05/30/2016 - 8" SCT f6.3, StellaCam-3 @ 35 seconds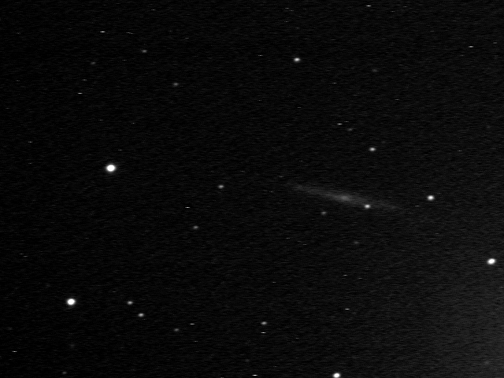 NGC 4187A & B and PGC39005, 39006 & 3097730 (galaxy) - 05/18/2017 - 8" SCT f6.3, StellaCam-3 @ 60 seconds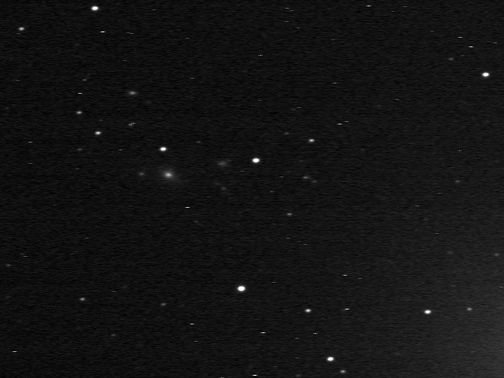 NGC 4190 (galaxy) - 05/30/2016 - 8" SCT f6.3, StellaCam-3 @ 35 seconds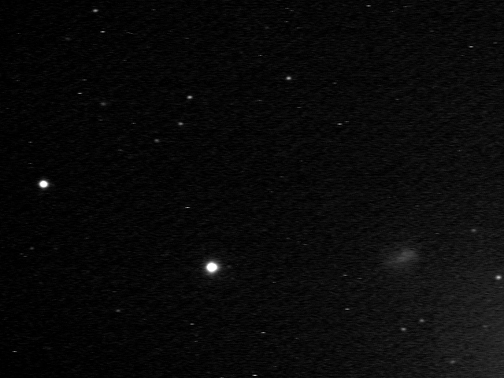 NGC 4214 (galaxy) - 06/01/2011 - 6" RC f9, StellaCam-3 15 seconds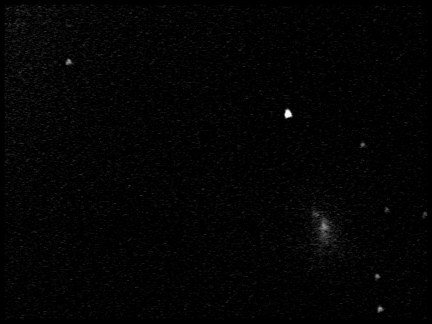 NGC 4217 (galaxy) - 06/01/2011 - 6" RC f9, StellaCam-3 15 seconds




NGC 4218 (galaxy) - 05/18/2017 - 8" SCT f6.3, StellaCam-3 @ 60 seconds






NGC 4220 (galaxy) - 05/09/2016 - 8" SCT f6.3, StellaCam-3 @ 35 seconds






NGC 4227 & 4229, PGC39321, 213959 & 213960 (galaxy) - 05/18/2017 - 8" SCT f6.3, StellaCam-3 @ 60 seconds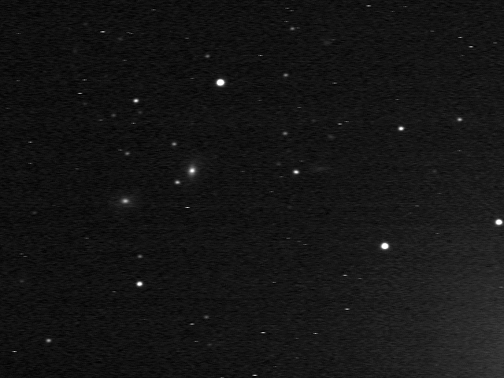 NGC 4231 & 4232 (galaxy) - 05/18/2017 - 8" SCT f6.3, StellaCam-3 @ 60 seconds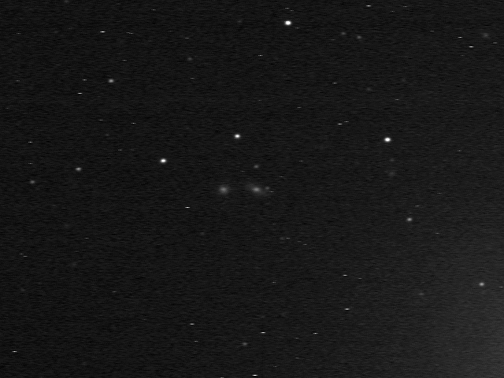 NGC 4242 (galaxy) - 05/30/2016 - 8" SCT f6.3, StellaCam-3 @ 35 seconds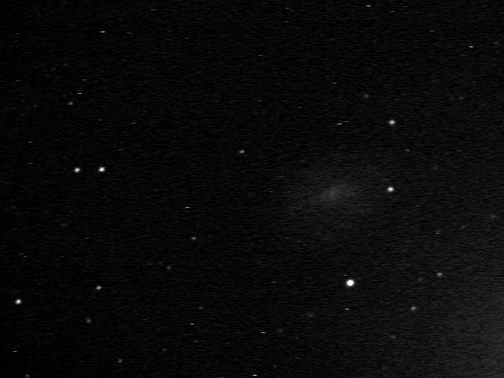 NGC 4244 (galaxy) - 06/01/2011 - 6" RC f9, StellaCam-3 15 seconds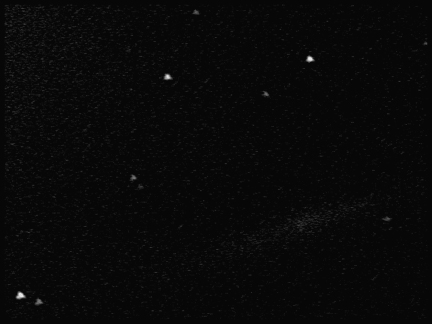 NGC 4248 (galaxy)
05/09/2016 - 8" SCT f6.3, StellaCam-3 @ 35 seconds 05/18/2017 - 8" SCT f6.3, StellaCam-3 @ 60 seconds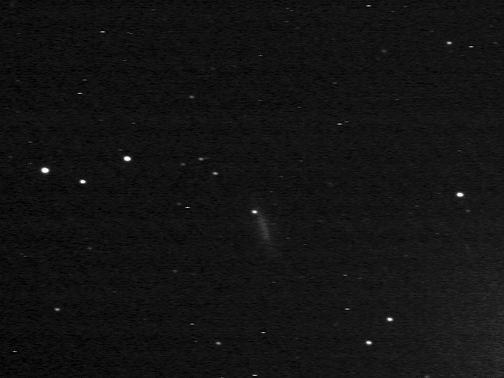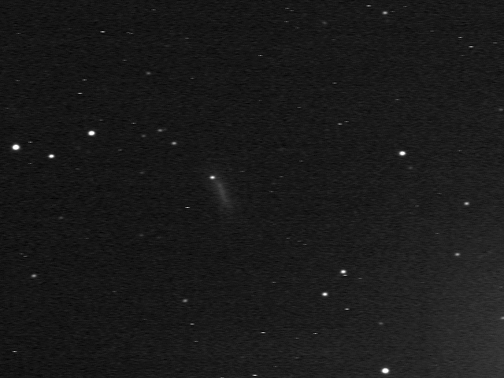 NGC 4288A & B (galaxy) - 05/18/2017 - 8" SCT f6.3, StellaCam-3 @ 60 seconds






NGC 4346 (galaxy) - 04/05/2013 - 6" RC f9, StellaCam-3 25 seconds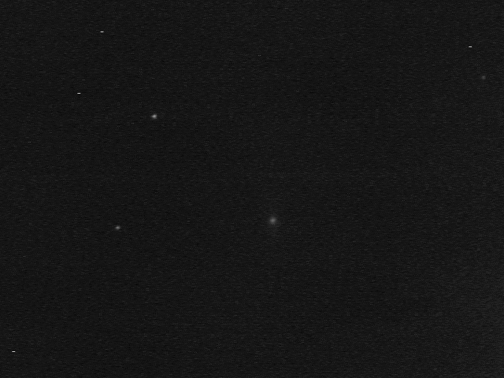 NGC 4357 (galaxy) also known as NGC4381
05/30/2016 - 8" SCT f6.3, StellaCam-3 @ 35 seconds 05/18/2017 - 8" SCT f6.3, StellaCam-3 @ 60 seconds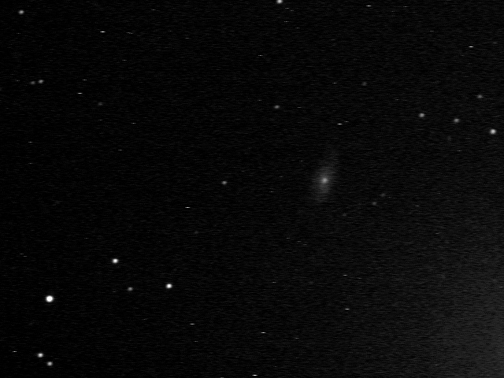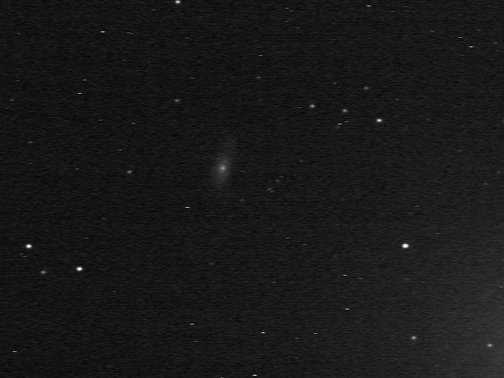 NGC 4369 (galaxy) - 05/09/2016 - 8" SCT f6.3, StellaCam-3 @ 35 seconds






NGC 4389 (galaxy) - 05/30/2016 - 8" SCT f6.3, StellaCam-3 @ 35 seconds






NGC 4392 and PGC40481, 40599, 2271919 & 2273365 (galaxy) - 05/18/2017 - 8" SCT f6.3, StellaCam-3 @ 60 seconds






NGC 4395, 4399, 4400 & 4401 (galaxy) - 05/09/2016 - 8" SCT f6.3, StellaCam-3 @ 35 seconds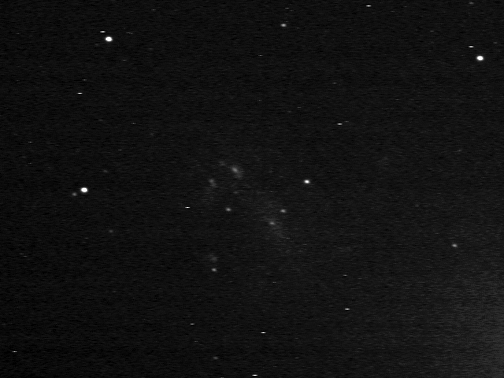 NGC 4449 (galaxy) - 04/05/2013 - 6" RC f9, StellaCam-3 25 seconds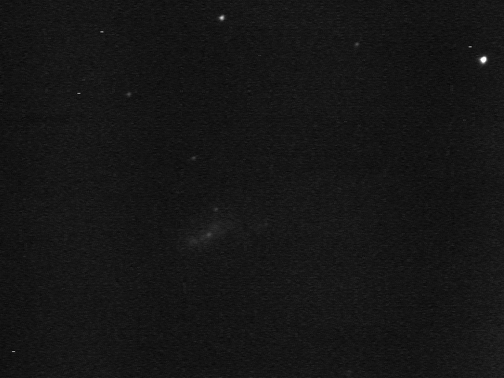 NGC 4460 (galaxy) - 05/30/2016 - 8" SCT f6.3, StellaCam-3 @ 35 seconds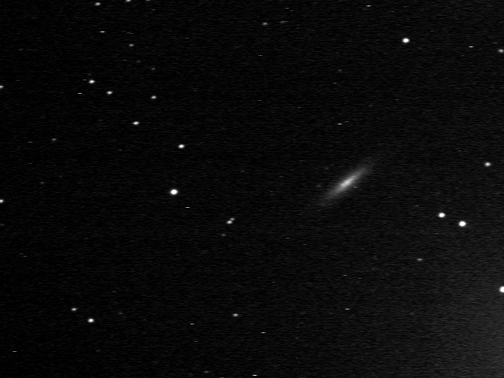 NGC 4490 / 4485 - 03/21/1998 - 8" Dob f4.5, 16mm 57x - 06/01/2011 - 6" RC f9, StellaCam-3 15 seconds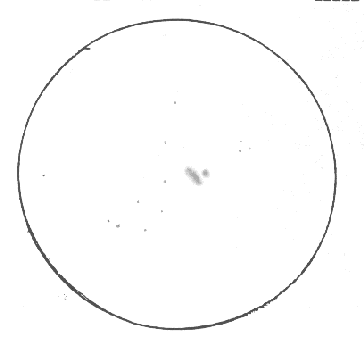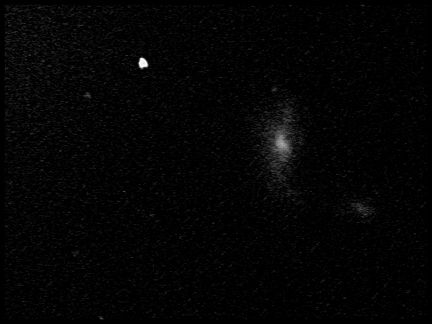 NGC 4534 (galaxy) - 05/30/2016 - 8" SCT f6.3, StellaCam-3 @ 35 seconds






NGC 4583 (galaxy) - 04/01/2019 - 8" SCT f6.3, StellaCam-3 @ 30 seconds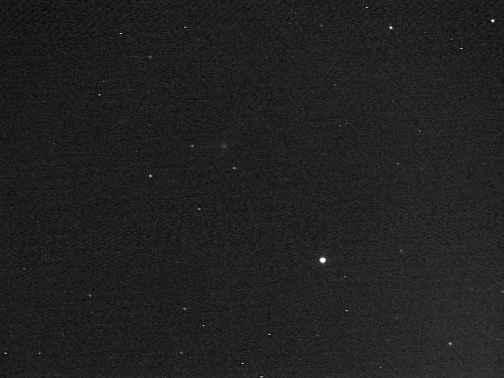 NGC 4617 (galaxy) - 05/06/2019 - 8" SCT f6.3, StellaCam-3 @ 30 seconds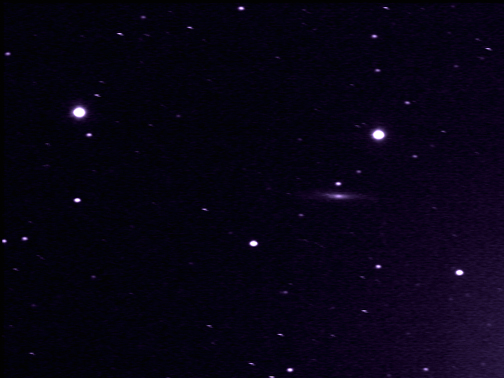 NGC 4618 (galaxy) - 06/01/2011 - 6" RC f9, StellaCam-3 15 seconds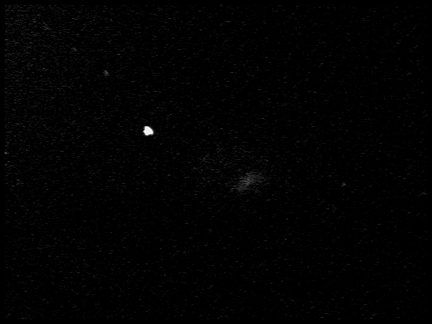 NGC 4618 & 4625 (galaxy) - 05/09/2016 - 8" SCT f6.3, StellaCam-3 @ 35 seconds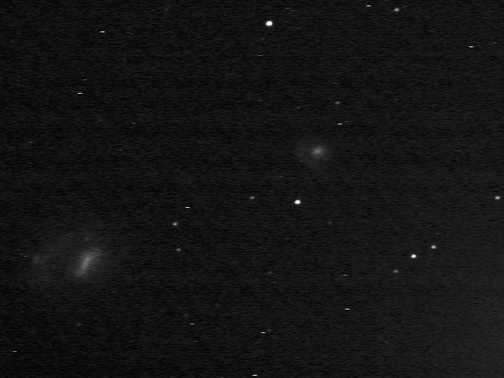 NGC 4619 (galaxy) - 04/01/2019 - 8" SCT f6.3, StellaCam-3 @ 30 seconds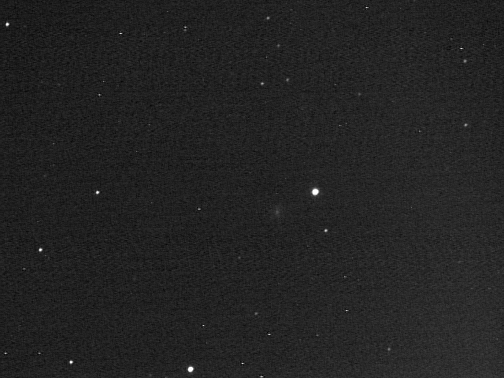 NGC 4627 & 4631 (galaxy) - 06/13/2018 - 8" SCT f6.3, StellaCam-3 @ 120 seconds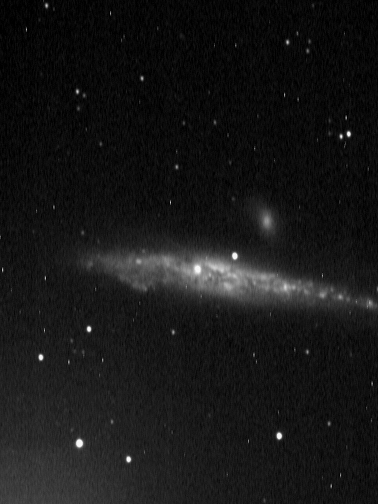 NGC 4631 - 03/29/1998 - 8" Dob f4.5, 24mm 38x - 06/01/2011 - 6" RC f9, StellaCam-3 15 seconds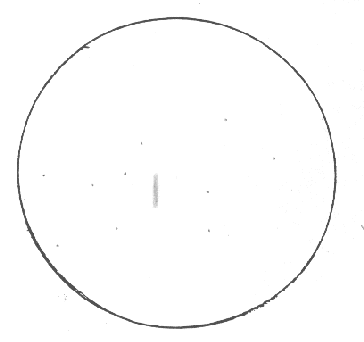 NGC 4655 & PGC2173672 (galaxy) - 05/06/2019 - 8" SCT f6.3, StellaCam-3 @ 30 seconds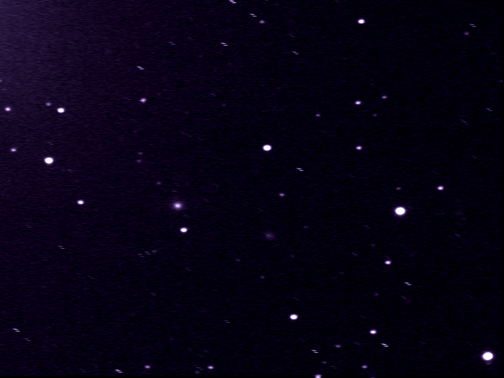 NGC 4656 & 4657 (galaxy) - 04/05/2013 - 6" RC f9, StellaCam-3 25 seconds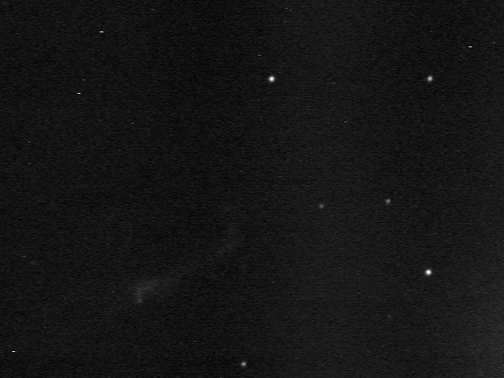 NGC 4662 (galaxy) - 05/06/2019 - 8" SCT f6.3, StellaCam-3 @ 30 seconds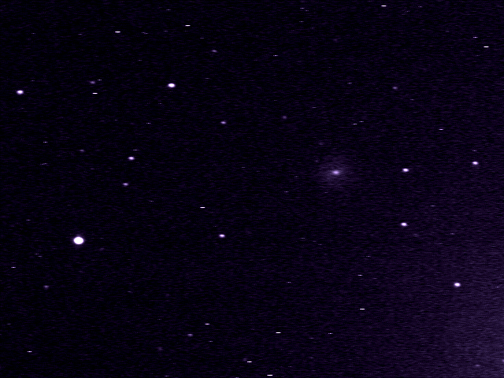 NGC 4704 (galaxy) - 05/06/2019 - 8" SCT f6.3, StellaCam-3 @ 30 seconds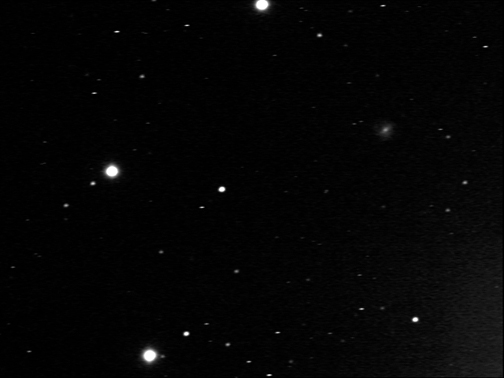 NGC 4707 (galaxy) - 05/06/2019 - 8" SCT f6.3, StellaCam-3 @ 30 seconds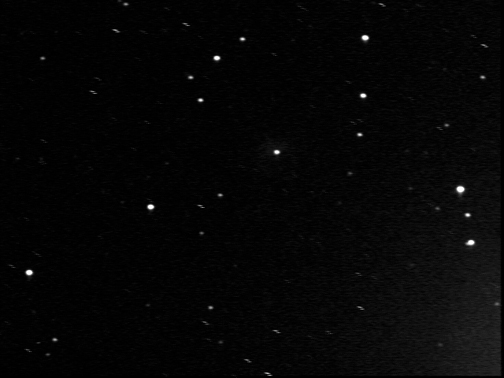 NGC 4711 (galaxy) - 05/06/2019 - 8" SCT f6.3, StellaCam-3 @ 30 seconds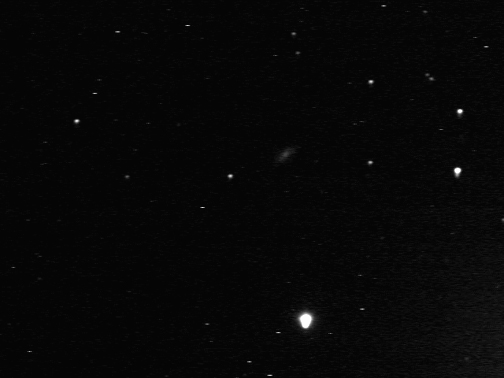 NGC 4719 (galaxy) - 04/01/2019 - 8" SCT f6.3, StellaCam-3 @ 30 seconds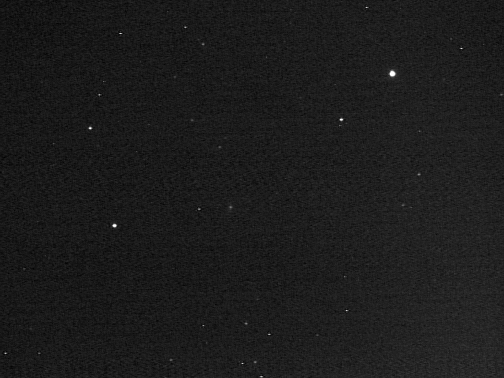 NGC 4737 (galaxy) - 04/01/2019 - 8" SCT f6.3, StellaCam-3 @ 30 seconds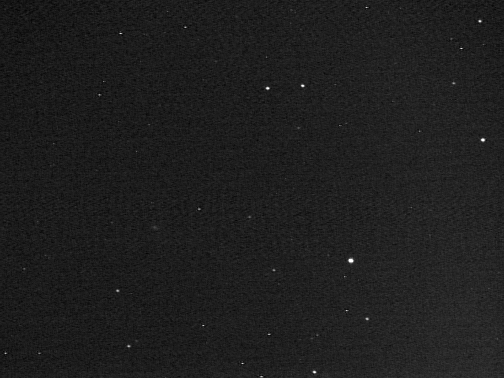 NGC 4741, PGC2302717 & 2304007 (galaxy) - 05/06/2019 - 8" SCT f6.3, StellaCam-3 @ 30 seconds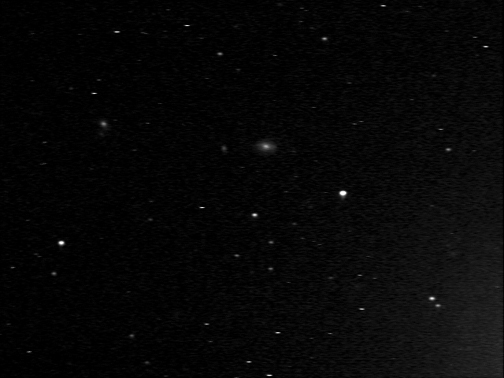 NGC 4774 & PGC2087677 (galaxy) - 05/06/2019 - 8" SCT f6.3, StellaCam-3 @ 30 seconds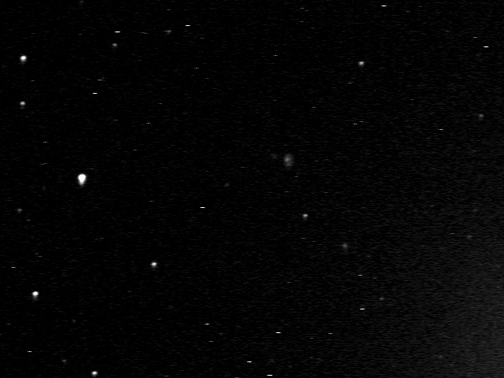 NGC 4800 (galaxy) - 04/05/2013 - 6" RC f9, StellaCam-3 25 seconds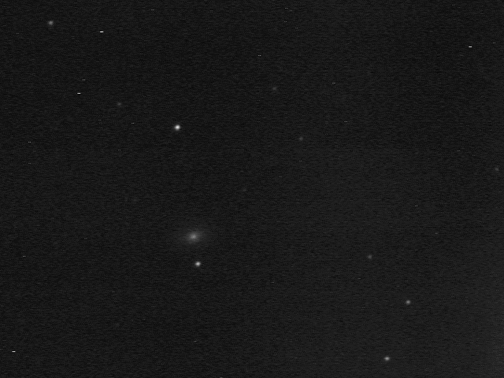 NGC 4834 (galaxy) - 05/06/2019 - 8" SCT f6.3, StellaCam-3 @ 30 seconds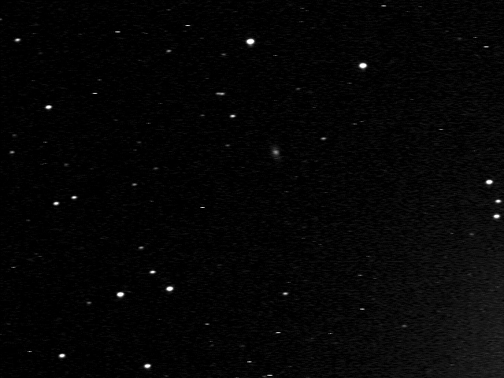 NGC 4861 (galaxy) - 05/09/2016 - 8" SCT f6.3, StellaCam-3 @ 35 seconds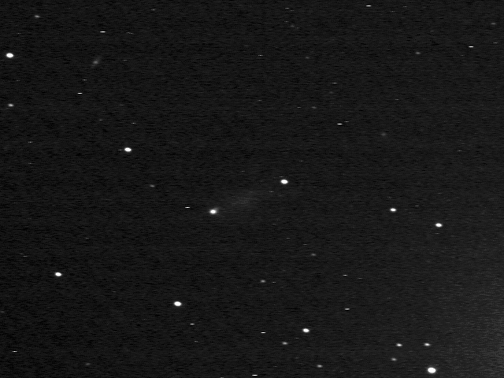 NGC 4868 (galaxy) - 05/09/2016 - 8" SCT f6.3, StellaCam-3 @ 35 seconds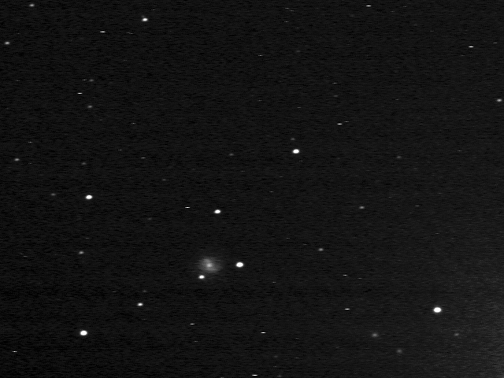 NGC 4914 (galaxy) - 05/09/2016 - 8" SCT f6.3, StellaCam-3 @ 35 seconds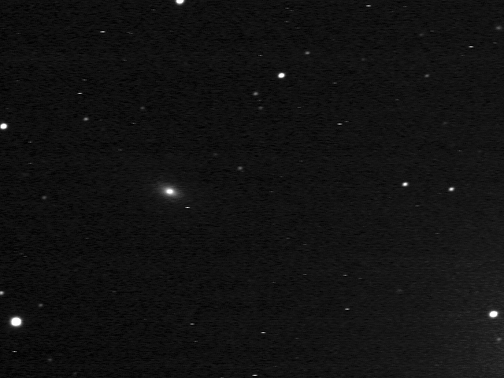 NGC 4932 & PGC214058 (galaxy) - 05/06/2019 - 8" SCT f6.3, StellaCam-3 @ 30 seconds





NGC 4956 (galaxy) - 05/09/2016 - 8" SCT f6.3, StellaCam-3 @ 35 seconds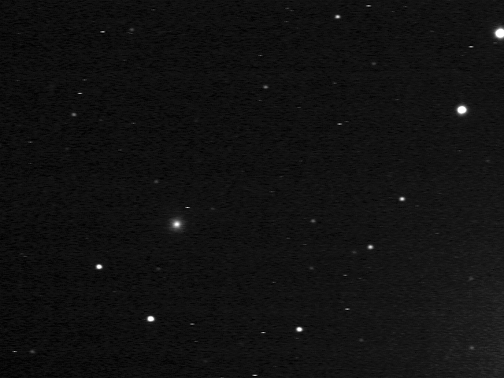 NGC 4963 & PGC214067 (galaxy) - 05/06/2019 - 8" SCT f6.3, StellaCam-3 @ 30 seconds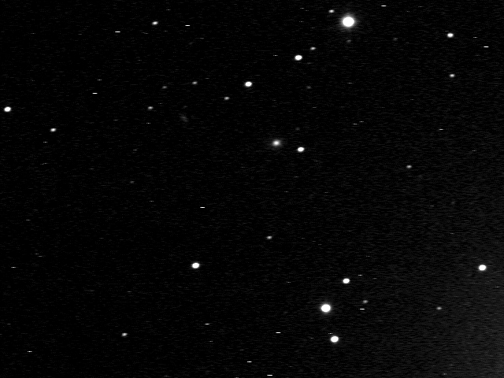 NGC 4985 & PGC2187230 (galaxy) - 05/06/2019 - 8" SCT f6.3, StellaCam-3 @ 30 seconds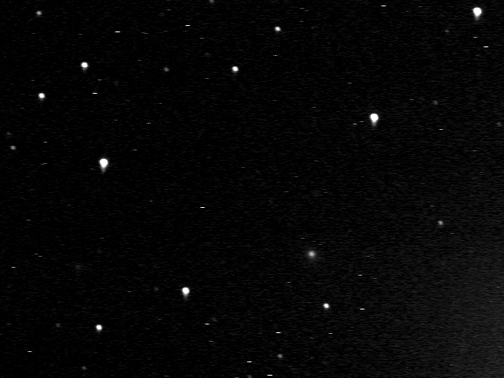 NGC 4986 (galaxy) - 05/06/2019 - 8" SCT f6.3, StellaCam-3 @ 30 seconds





NGC 4987 & PGC45520 & 45564 (galaxy) - 05/06/2019 - 8" SCT f6.3, StellaCam-3 @ 30 seconds





NGC 4998 (galaxy) - 05/06/2019 - 8" SCT f6.3, StellaCam-3 @ 30 seconds





NGC 5003 (galaxy) - 05/06/2019 - 8" SCT f6.3, StellaCam-3 @ 30 seconds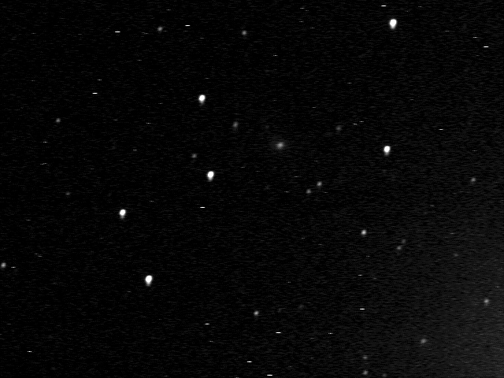 NGC 5005 - 03/21/1998 - 8" Dob f4.5, 16mm 57x




NGC 5009 (galaxy) - 05/06/2019 - 8" SCT f6.3, StellaCam-3 @ 30 seconds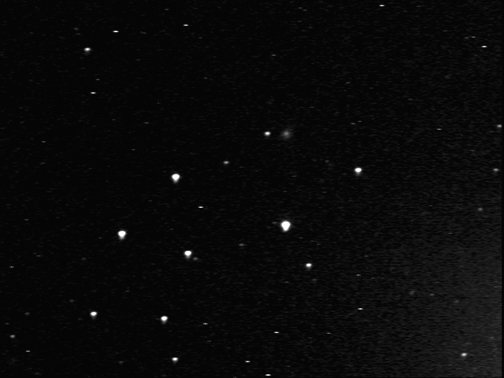 NGC 5014 (galaxy) - 05/06/2019 - 8" SCT f6.3, StellaCam-3 @ 30 seconds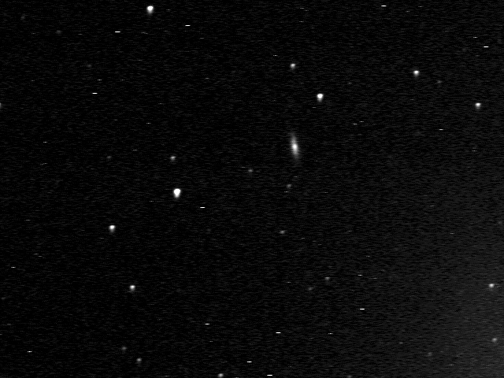 NGC 5023 (galaxy) - 05/09/2016 - 8" SCT f6.3, StellaCam-3 @ 35 seconds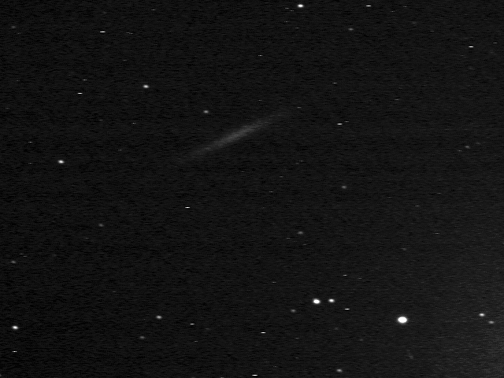 NGC 5025 (galaxy) - 04/01/2019 - 8" SCT f6.3, StellaCam-3 @ 30 seconds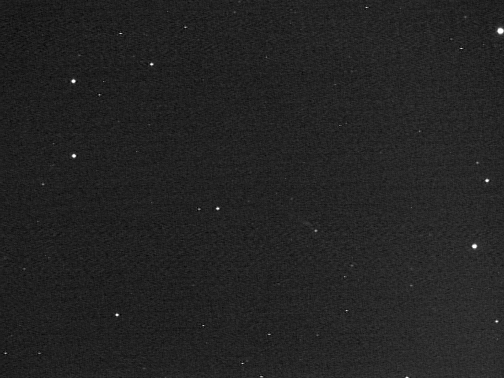 NGC 5033 (galaxy) - 04/05/2013 - 6" RC f9, StellaCam-3 25 seconds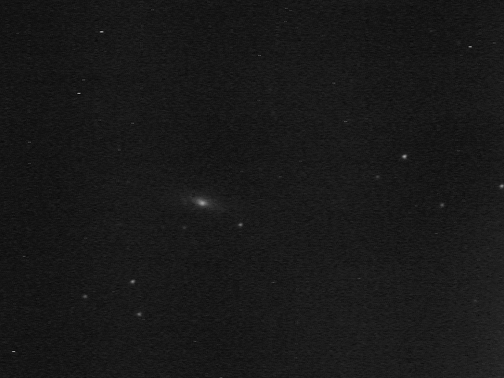 NGC 5040 (galaxy) - 05/06/2019 - 8" SCT f6.3, StellaCam-3 @ 30 seconds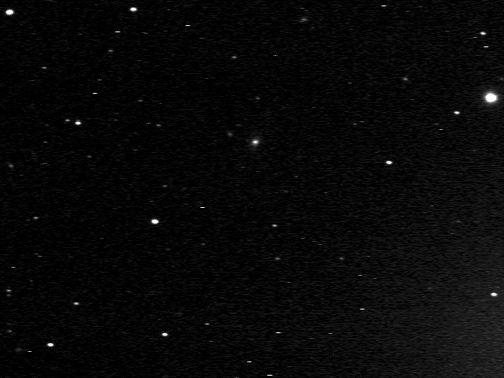 NGC 5074 (galaxy) - 05/30/2016 - 8" SCT f6.3, StellaCam-3 @ 35 seconds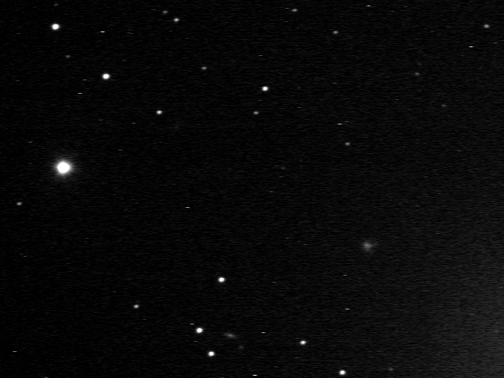 NGC 5093 (galaxy) - 05/06/2019 - 8" SCT f6.3, StellaCam-3 @ 30 seconds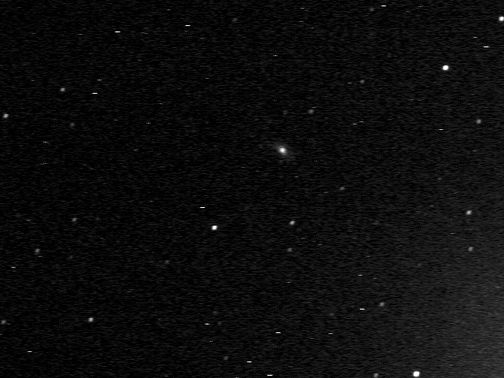 NGC 5096, 5098 & PGC2023056 (galaxy) - 04/01/2019 - 8" SCT f6.3, StellaCam-3 @ 30 seconds






NGC 5103 (galaxy) - 05/09/2016 - 8" SCT f6.3, StellaCam-3 @ 35 seconds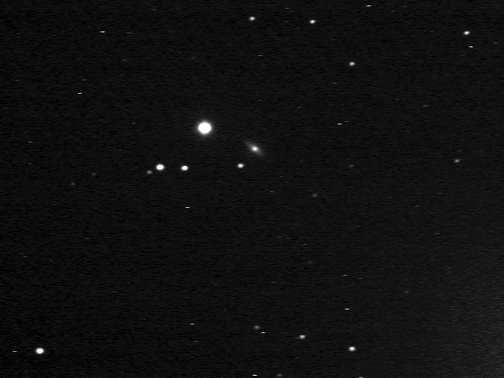 NGC 5107 (galaxy) - 05/06/2019 - 8" SCT f6.3, StellaCam-3 @ 30 seconds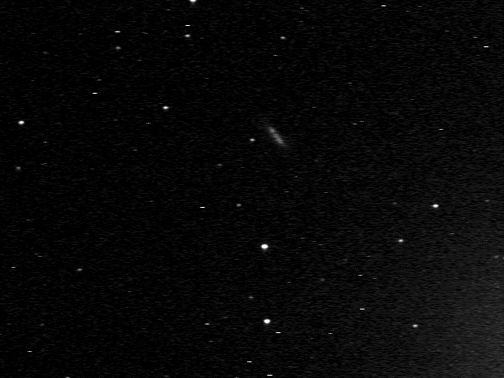 NGC 5112 (galaxy) - 05/30/2016 - 8" SCT f6.3, StellaCam-3 @ 35 seconds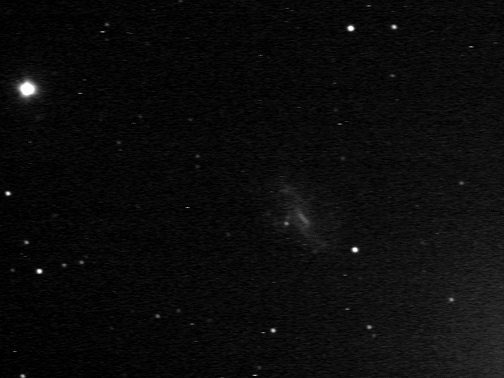 NGC 5123 (galaxy) - 05/06/2019 - 8" SCT f6.3, StellaCam-3 @ 30 seconds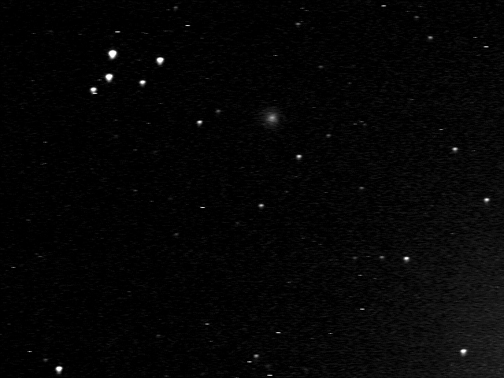 NGC 5127 (galaxy) - 04/01/2019 - 8" SCT f6.3, StellaCam-3 @ 30 seconds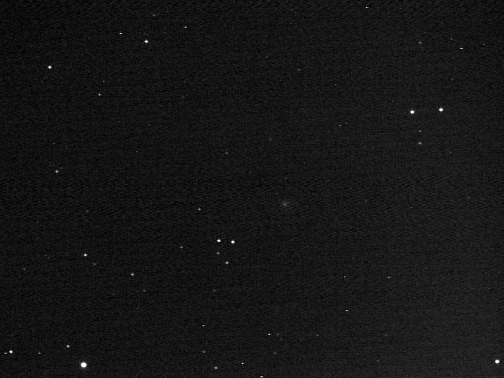 NGC 5141, 5142 & 5143 (galaxy) - 05/31/2019 - 8" SCT f6.3, StellaCam-3 @ 30 seconds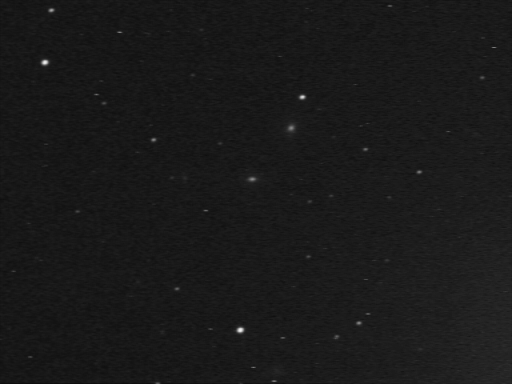 NGC 5145 (galaxy) - 05/31/2019 - 8" SCT f6.3, StellaCam-3 @ 30 seconds






NGC 5149 & 5154 (galaxy) - 05/31/2019 - 8" SCT f6.3, StellaCam-3 @ 30 seconds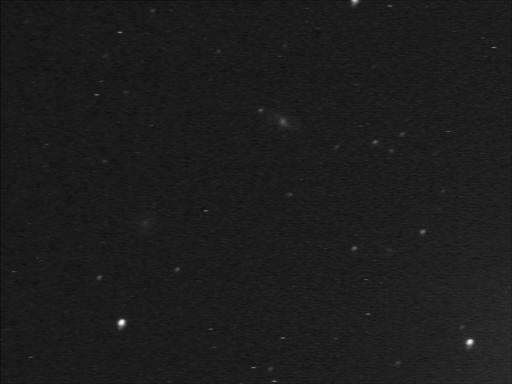 NGC 5157 & 5166 (galaxy) - 04/01/2019 - 8" SCT f6.3, StellaCam-3 @ 30 seconds






NGC 5169-5173 (galaxy) - 05/31/2019 - 8" SCT f6.3, StellaCam-3 @ 15 seconds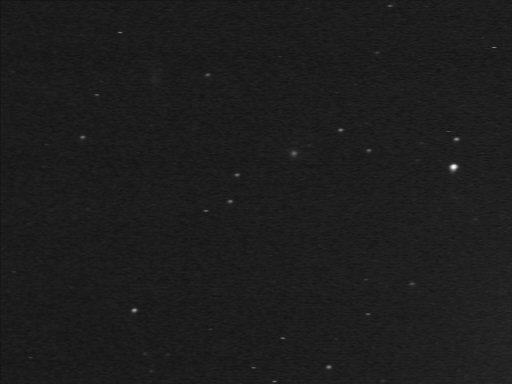 NGC 5187 (galaxy) - 04/01/2019 - 8" SCT f6.3, StellaCam-3 @ 30 seconds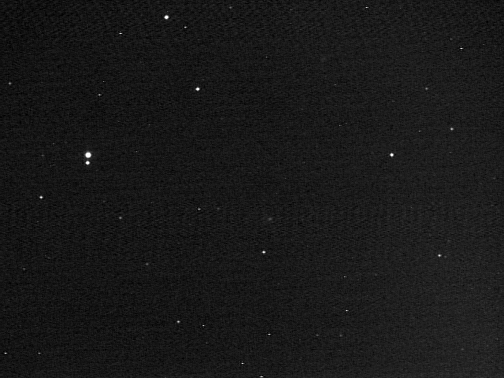 NGC 5198 (galaxy) - 05/09/2016 - 8" SCT f6.3, StellaCam-3 @ 35 seconds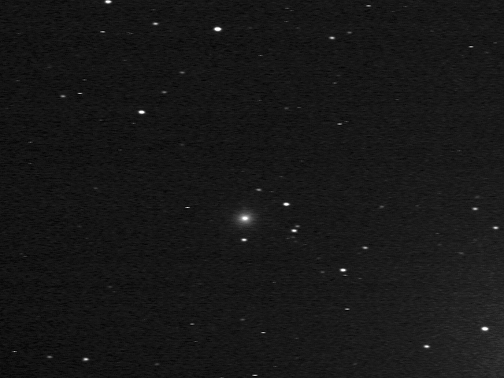 NGC 5199 & PGC47471 (galaxy) - 05/31/2019 - 8" SCT f6.3, StellaCam-3 @ 30 seconds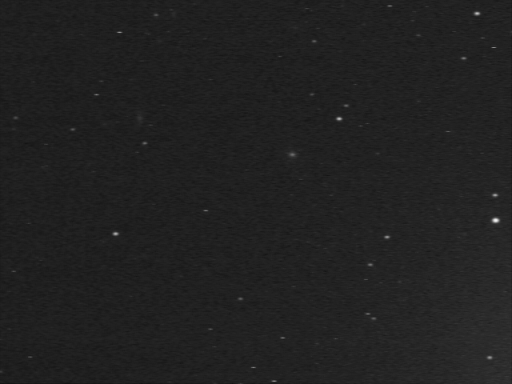 NGC 5214 & PGC47679 (galaxy) - 05/31/2019 - 8" SCT f6.3, StellaCam-3 @ 30 seconds






NGC 5223, 5228 & PGC47795 & 2053717 (galaxy) - 05/31/2019 - 8" SCT f6.3, StellaCam-3 @ 30 seconds






NGC 5225 (galaxy) - 05/31/2019 - 8" SCT f6.3, StellaCam-3 @ 30 seconds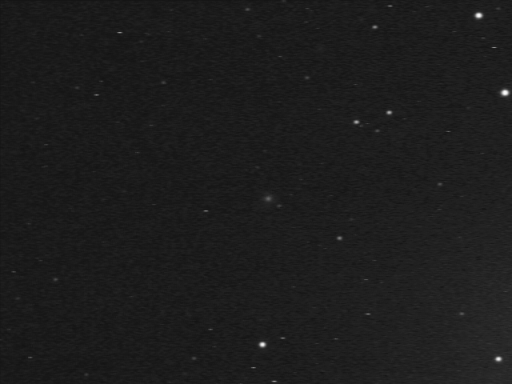 NGC 5233 & PGC2054672 (galaxy) - 05/31/2019 - 8" SCT f6.3, StellaCam-3 @ 30 seconds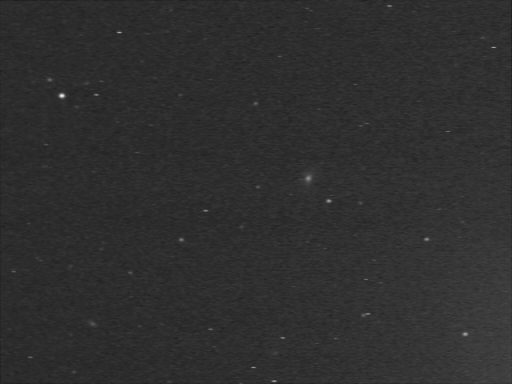 NGC 5238 (galaxy) - 05/31/2019 - 8" SCT f6.3, StellaCam-3 @ 30 seconds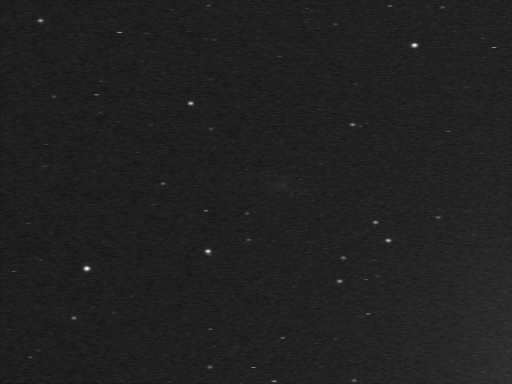 NGC 5240 (galaxy) - 06/13/2018 - 8" SCT f6.3, StellaCam-3 @ 60 seconds






NGC 5243 (galaxy) - 06/13/2018 - 8" SCT f6.3, StellaCam-3 @ 60 seconds






NGC 5263 (galaxy) - 06/13/2018 - 8" SCT f6.3, StellaCam-3 @ 60 seconds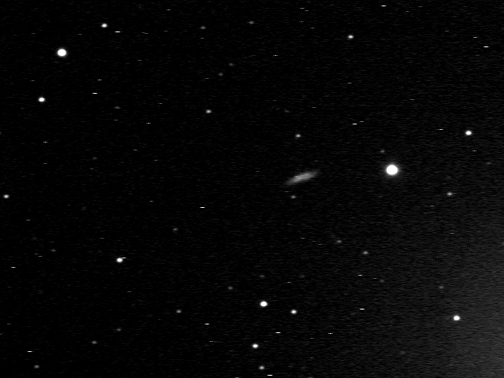 NGC 5265 (galaxy) - 06/13/2018 - 8" SCT f6.3, StellaCam-3 @ 60 seconds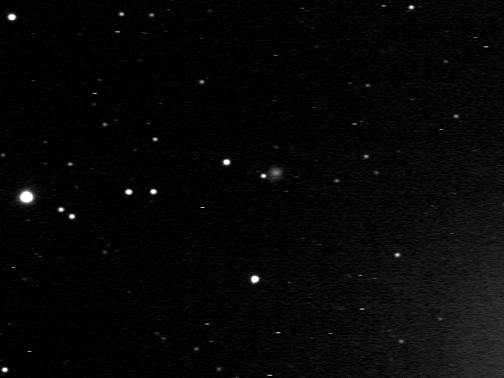 NGC 5273 & 5276 (galaxy) - 04/05/2013 - 6" RC f9, StellaCam-3 25 seconds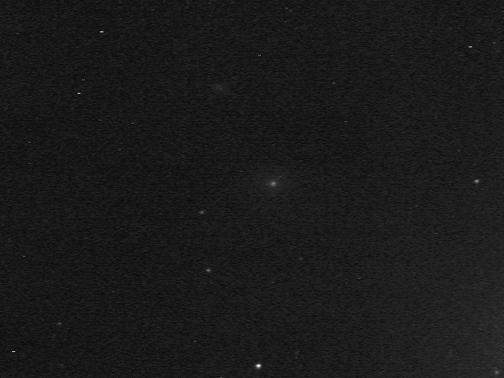 NGC 5289 (galaxy) - 06/13/2018 - 8" SCT f6.3, StellaCam-3 @ 60 seconds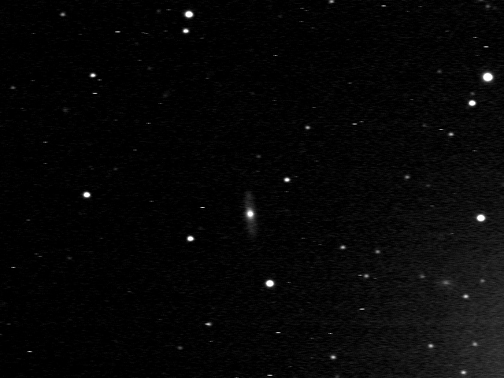 NGC 5290 (galaxy) - 05/30/2016 - 8" SCT f6.3, StellaCam-3 @ 35 seconds






NGC 5296 & 5297 (galaxy) - 05/09/2016 - 8" SCT f6.3, StellaCam-3 @ 35 seconds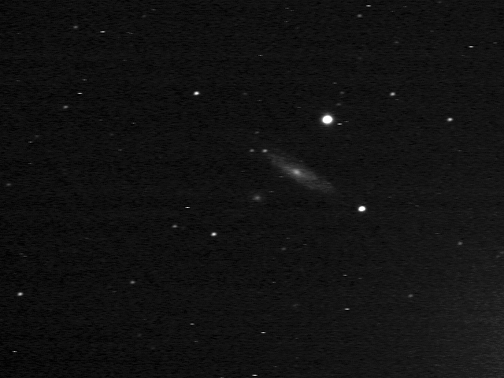 NGC 5301 (galaxy) - 05/30/2016 - 8" SCT f6.3, StellaCam-3 @ 35 seconds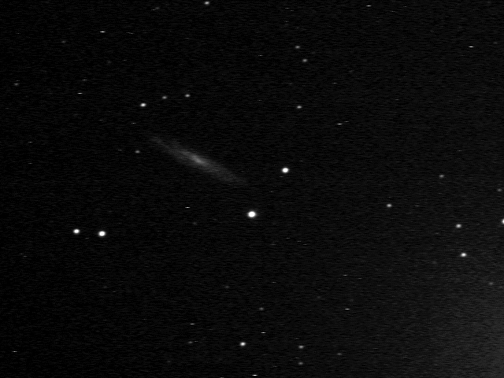 NGC 5303A & 5303B (galaxy) - 06/13/2018 - 8" SCT f6.3, StellaCam-3 @ 60 seconds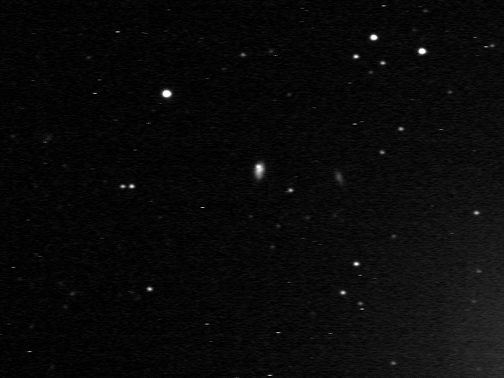 NGC 5305, UGC8724, & PGC214155 (galaxy) - 06/13/2018 - 8" SCT f6.3, StellaCam-3 @ 60 seconds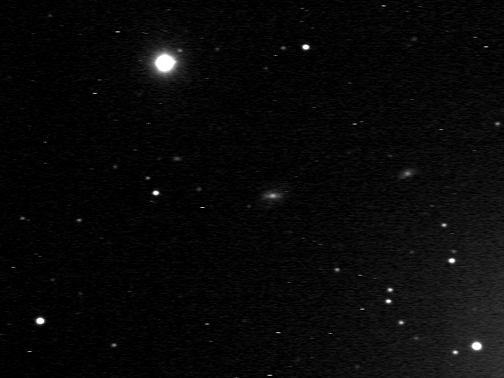 NGC 5311 (galaxy) - 05/30/2016 - 8" SCT f6.3, StellaCam-3 @ 35 seconds






NGC 5312 (galaxy) - 06/13/2018 - 8" SCT f6.3, StellaCam-3 @ 60 seconds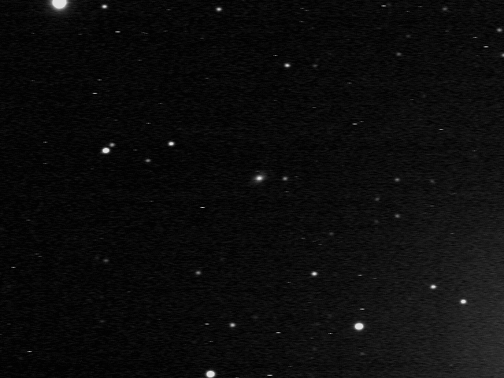 NGC 5313 (galaxy) - 05/30/2016 - 8" SCT f6.3, StellaCam-3 @ 35 seconds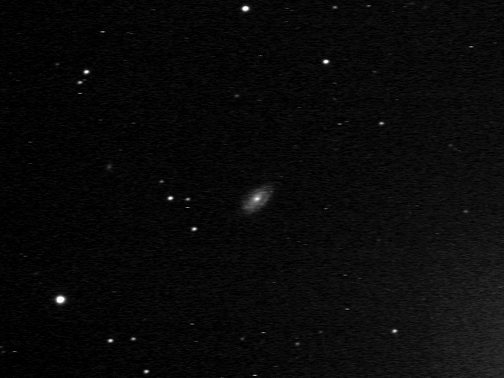 NGC 5318, 5319, 5321, & PGC84061 (galaxy) - 06/13/2018 - 8" SCT f6.3, StellaCam-3 @ 60 seconds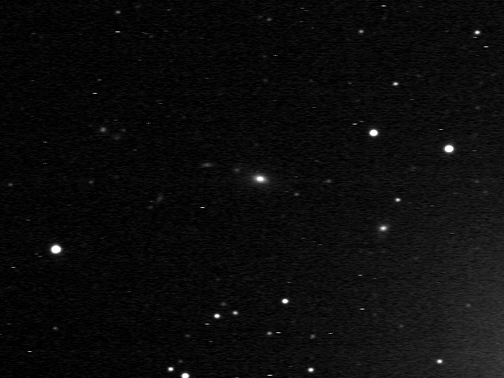 NGC 5320 (galaxy) - 05/30/2016 - 8" SCT f6.3, StellaCam-3 @ 35 seconds






NGC 5336 (galaxy) - 06/13/2018 - 8" SCT f6.3, StellaCam-3 @ 60 seconds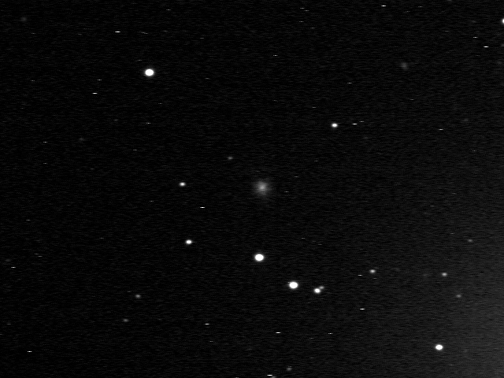 NGC 5326 & 5337 (galaxy) - 05/30/2016 - 8" SCT f6.3, StellaCam-3 @ 35 seconds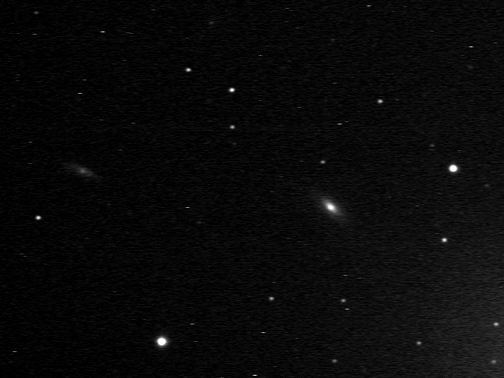 NGC 5347 (galaxy) - 05/30/2016 - 8" SCT f6.3, StellaCam-3 @ 35 seconds






NGC 5349 & 5351 (galaxy) - 05/30/2016 - 8" SCT f6.3, StellaCam-3 @ 35 seconds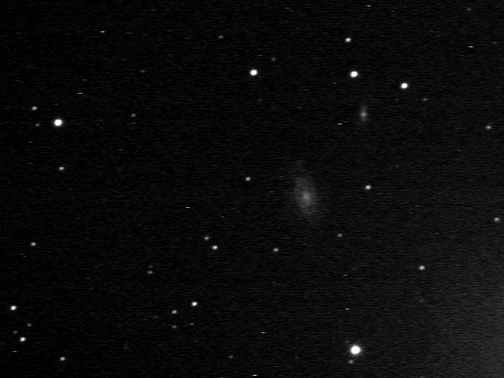 NGC 5350, 5353, 5354, 5355, 5358 (galaxy) - 05/30/2016 - 8" SCT f6.3, StellaCam-3 @ 35 seconds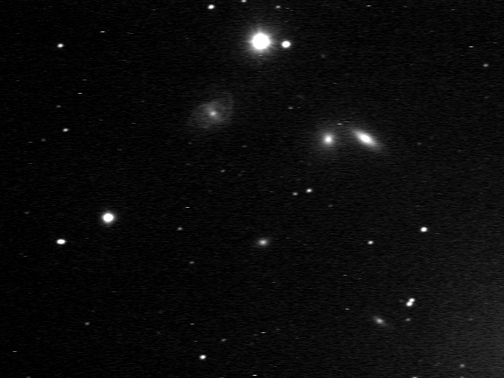 NGC 5352 (galaxy) - 06/13/2018 - 8" SCT f6.3, StellaCam-3 @ 60 seconds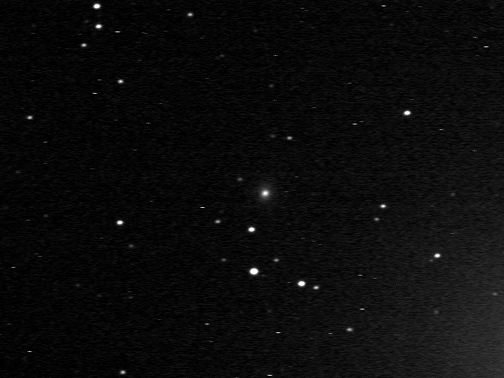 NGC 5361 (galaxy) - 06/13/2018 - 8" SCT f6.3, StellaCam-3 @ 60 seconds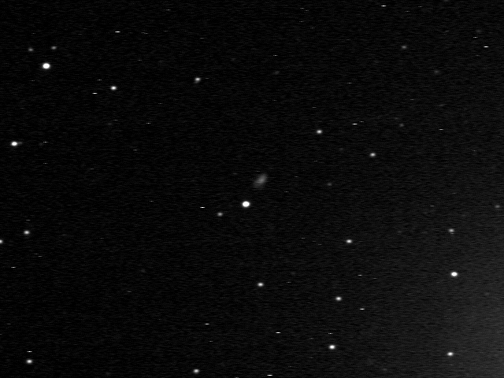 NGC 5362 (galaxy) - 05/30/2016 - 8" SCT f6.3, StellaCam-3 @ 35 seconds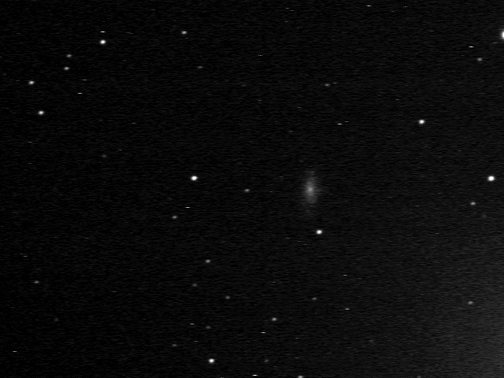 NGC 5371 (galaxy) - 05/09/2016 - 8" SCT f6.3, StellaCam-3 @ 35 seconds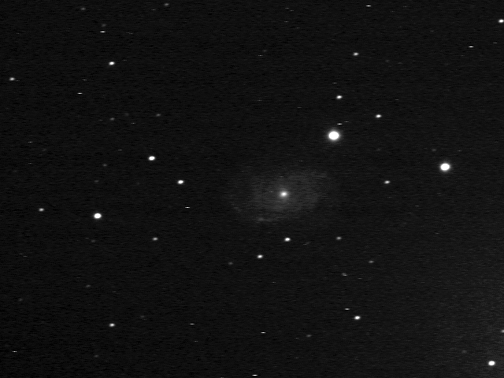 NGC 5375 (galaxy) - 05/30/2016 - 8" SCT f6.3, StellaCam-3 @ 35 seconds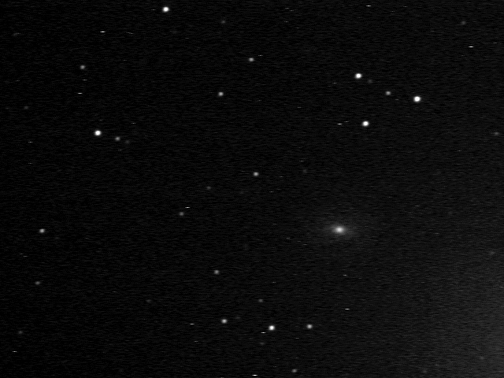 NGC 5377 (galaxy) - 05/30/2016 - 8" SCT f6.3, StellaCam-3 @ 35 seconds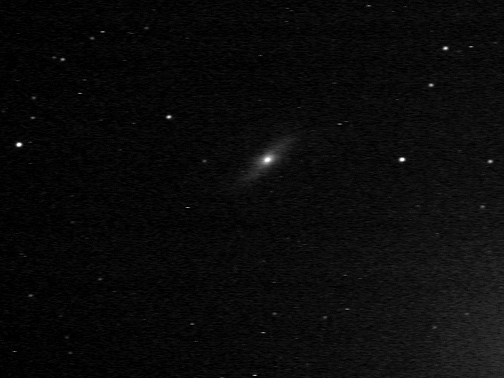 NGC 5380 (galaxy) - 05/30/2016 - 8" SCT f6.3, StellaCam-3 @ 35 seconds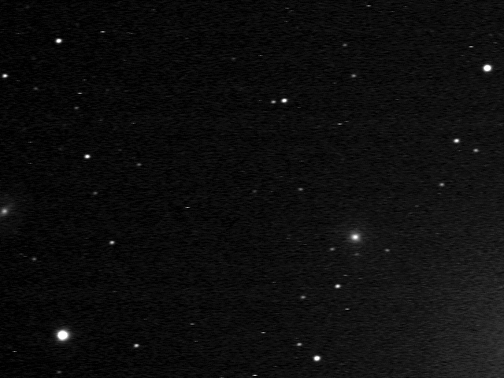 NGC 5383 (galaxy) - 05/09/2016 - 8" SCT f6.3, StellaCam-3 @ 35 seconds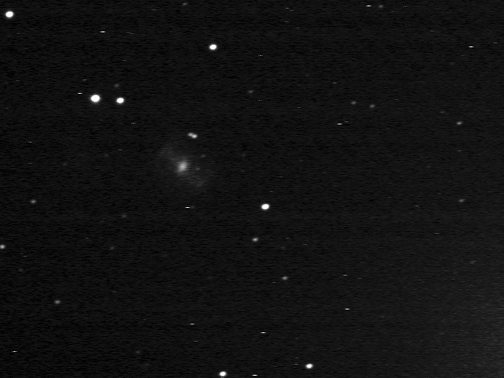 NGC 5394 & 5395 Heron (galaxy) - 06/14/2018 - 8" SCT f6.3, StellaCam-3 @ 120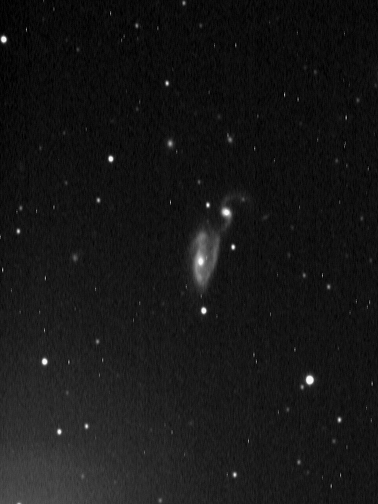 NGC 5399 & PGC2055501 (galaxy) - 06/13/2018 - 8" SCT f6.3, StellaCam-3 @ 60 seconds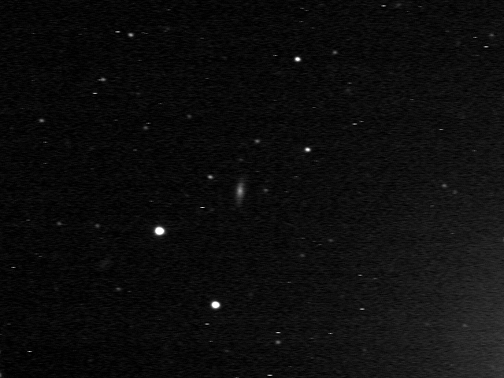 NGC 5401 (galaxy) - 06/13/2018 - 8" SCT f6.3, StellaCam-3 @ 60 seconds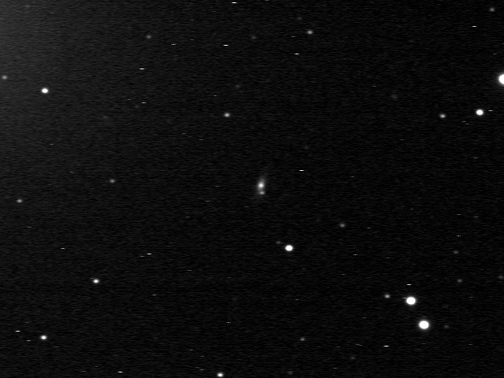 NGC 5403 (galaxy) - 06/13/2018 - 8" SCT f6.3, StellaCam-3 @ 60 seconds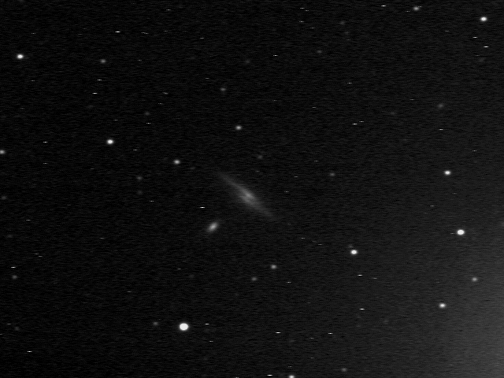 NGC 5406 (galaxy) - 05/30/2016 - 8" SCT f6.3, StellaCam-3 @ 35 seconds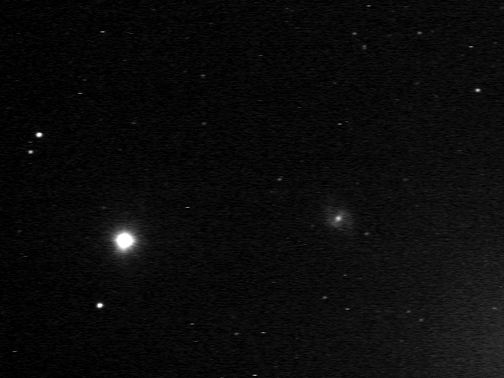 NGC 5407 (galaxy) - 05/30/2016 - 8" SCT f6.3, StellaCam-3 @ 35 seconds






NGC 5410 & PGC49896 (galaxy) - 06/13/2018 - 8" SCT f6.3, StellaCam-3 @ 60 seconds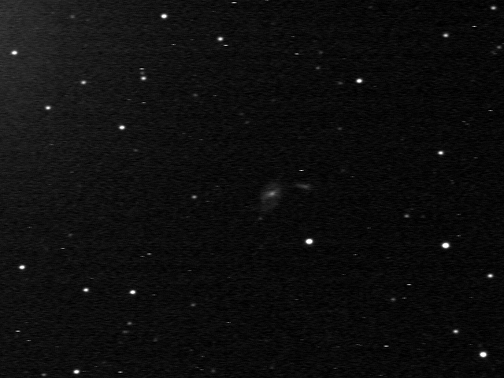 NGC 5433, PGC50000 & 1997415 (galaxy) - 06/13/2018 - 8" SCT f6.3, StellaCam-3 @ 60 seconds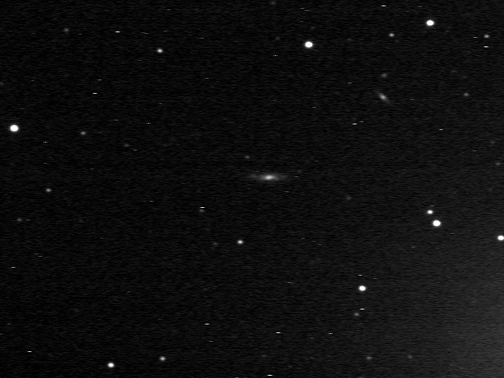 NGC 5440 (galaxy) - 05/09/2016 - 8" SCT f6.3, StellaCam-3 @ 35 seconds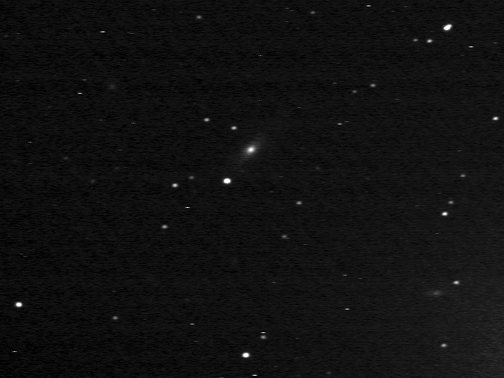 NGC 5444 & 5445 (galaxy) - 05/09/2016 - 8" SCT f6.3, StellaCam-3 @ 35 seconds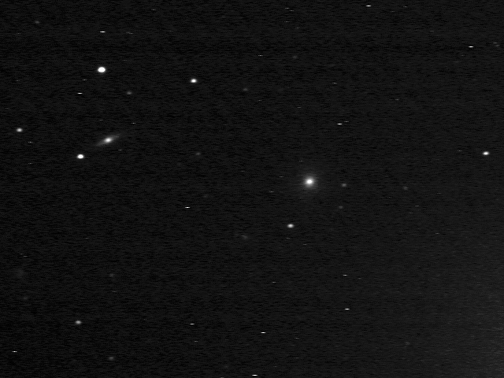 Upgren-1 - 07/05/1992 - 80mm refractor f1.3, 24mm & 2.8xB 39x

---
Hope you enjoyed the visit. Come again soon!
Larry McHenry, Pittsburgh, PA. USA

Astronomical Webportal: