D R A C O - U R S A M I N O R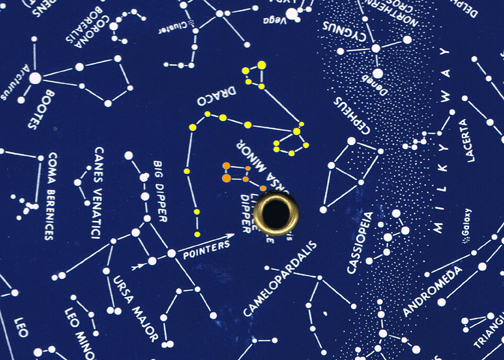 Hello!

Draco "The Dragon", represents the monster slain by the Grrek hero Hercules as one of his many deeds. Draco was the guardian of Hera's tree of golden apples.
(an alternate myth has Draco being the dragon guarding the Golden Fleece from Jason and the Argonauts).
While Draco is the eigth largest constellation, and circumpolar, it does not contain any star brighter than second magnitude.


Ursa Minor "The Little Bear"
Ursa Minor is one of the oldest Constellations. While it generally is thought to have come from the ancient Greeks, it was known beforehand by the Phoenicians. The Greeks saw these stars as representing Arcas, the son of the king of the gods, Zeus and the maiden Callisto. Zeus changed both Callisto and Arcas into bears so that they could be together up in the sky, out of the reach of Hera, wife of Zeus.
Ursa Minor is also famous as the asterism, The Little Dipper, along with the North Star - 'Polaris'!
Polaris is the brightest star of the constellation. Because it is located at almost the exact center position of the north pole of the celestial sky, all the stars and constellations appear to rotate around it. This of course, is actually caused by the Earth rotating on its axis.
As the constellation of Ursa Minor is located near the North Pole of the sky, it never sets, and can be found all night as it rotates around the pole. This type of constellation is called 'Circumpolar'.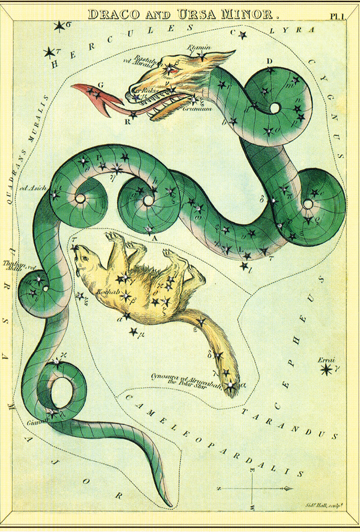 06/14/2012 - 2 seconds, StellaCam II and Cannon 5.5 CCTV lens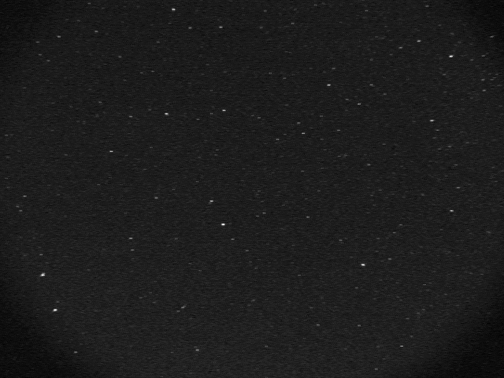 ---
Deep-Sky objects located in the Constellation of Draco:


M102 (galaxy) - 08/12/1991 - 8" Dob f4.5, 6.5mm 141x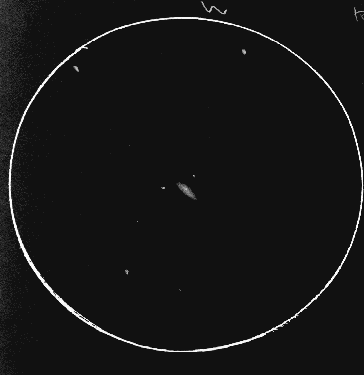 M102 (galaxy) - 06/13/2012 - 6" RC f9, StellaCam-3 and .5 focal reducer @ 20 seconds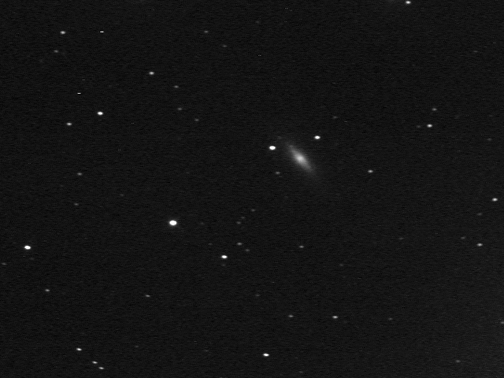 NGC5866-M102 (galaxy) - 08/08/2015 - 8" SCT f6.3, StellaCam-3 @ 35 seconds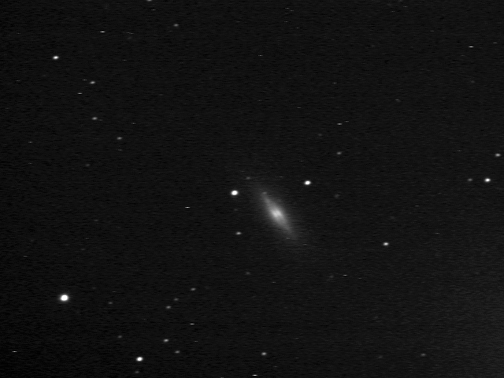 NGC2908 (galaxy) - 06/15/2018 - 8" SCT f6.3, StellaCam-3 @ 60 seconds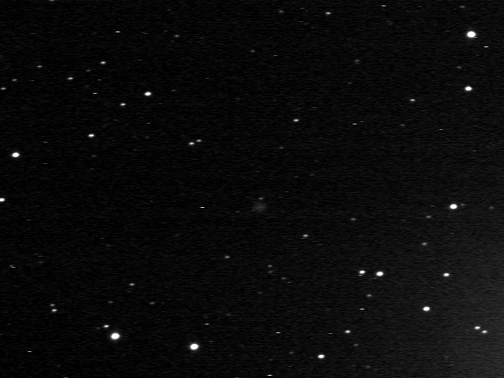 NGC2938 (galaxy) - 08/11/2018 - 8" SCT f6.3, StellaCam-3 @ 45 seconds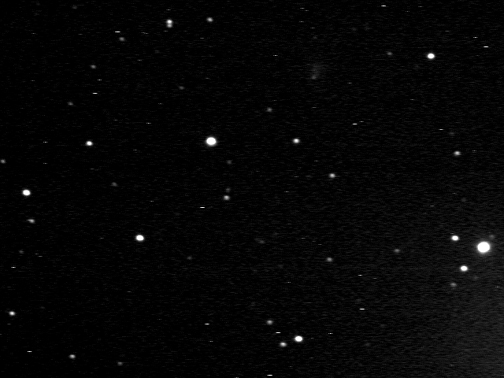 NGC2977 (galaxy) - 08/24/2014 - 8" SCT f5, StellaCam-3 @ 25 seconds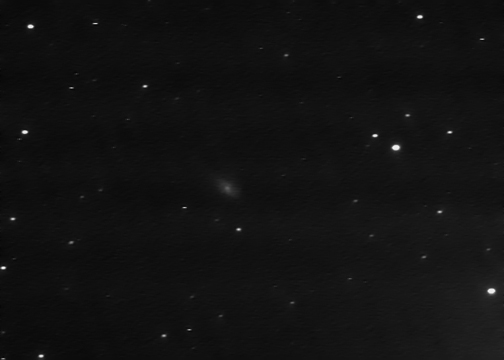 NGC2957, 2957A, 2963 & PGC28177 (galaxy) - 08/11/2018 - 8" SCT f6.3, StellaCam-3 @ 45 seconds






NGC3057 (galaxy) - 08/11/2018 - 8" SCT f6.3, StellaCam-3 @ 45 seconds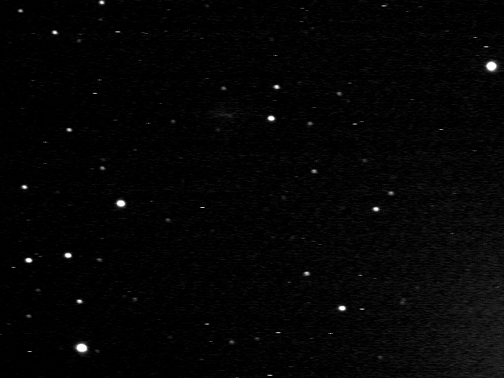 NGC3061 (galaxy) - 08/11/2018 - 8" SCT f6.3, StellaCam-3 @ 45 seconds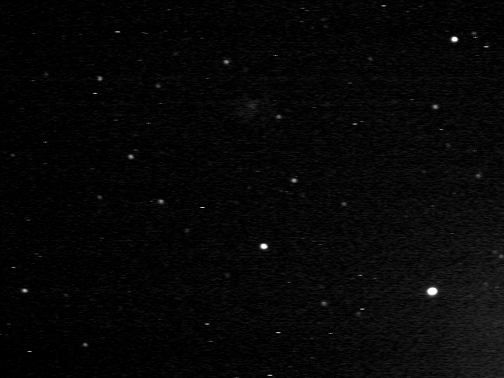 NGC3144 (galaxy) - 08/11/2018 - 8" SCT f6.3, StellaCam-3 @ 45 seconds





NGC3147 (galaxy) - 06/13/2012 - 6" RC f9, StellaCam-3 and .5 focal reducer @ 20 seconds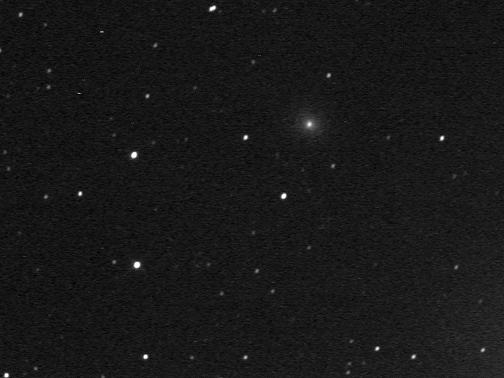 NGC3155 (galaxy) - 08/11/2018 - 8" SCT f6.3, StellaCam-3 @ 45 seconds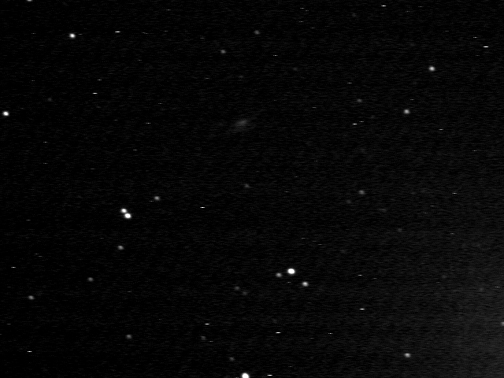 NGC3183 (galaxy) - 06/13/2012 - 6" RC f9, StellaCam-3 and .5 focal reducer @ 20 seconds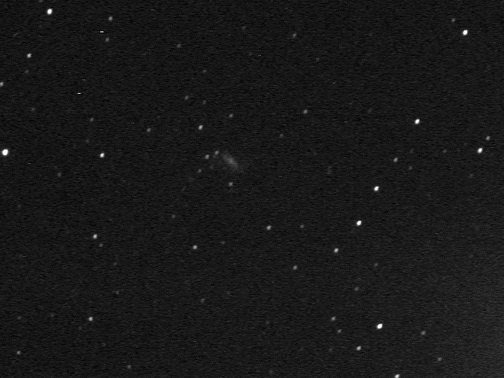 NGC3197 (galaxy) - 08/11/2018 - 8" SCT f6.3, StellaCam-3 @ 45 seconds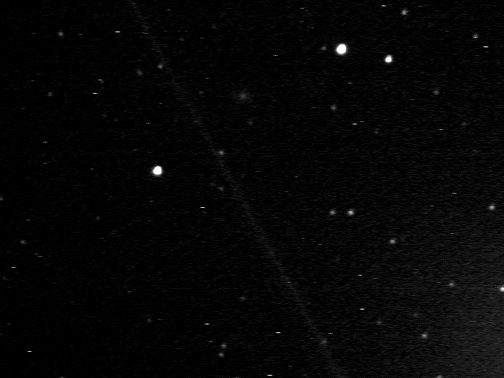 NGC3210, 3212 & 3215 (double star and two galaxy) - 08/11/2018 - 8" SCT f6.3, StellaCam-3 @ 45 seconds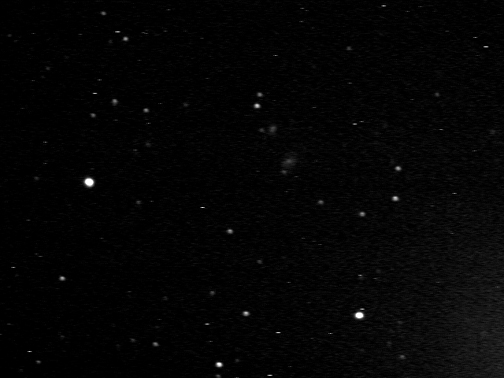 NGC3252 (galaxy) - 08/11/2018 - 8" SCT f6.3, StellaCam-3 @ 45 seconds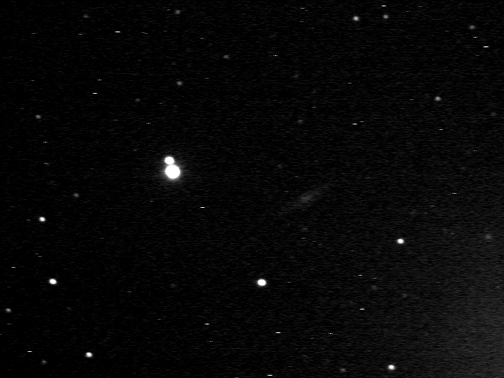 NGC3329 (galaxy) - 08/24/2014 - 8" SCT f5, StellaCam-3 @ 25 seconds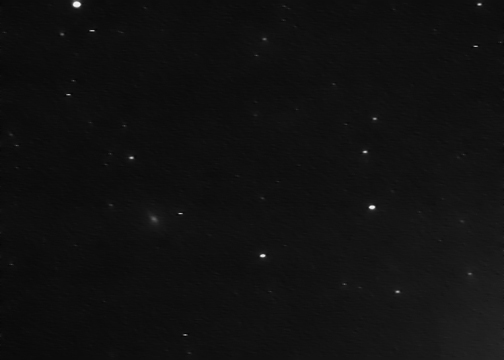 NGC3343 (galaxy) - 08/11/2018 - 8" SCT f6.3, StellaCam-3 @ 45 seconds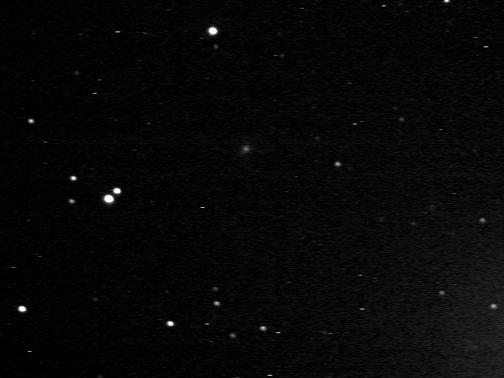 NGC3403 (galaxy) - 06/13/2012 - 6" RC f9, StellaCam-3 and .5 focal reducer @ 20 seconds






NGC3465 (galaxy) - 08/11/2018 - 8" SCT f6.3, StellaCam-3 @ 45 seconds






NGC3500 & 3523 (galaxy) - 08/11/2018 - 8" SCT f6.3, StellaCam-3 @ 45 seconds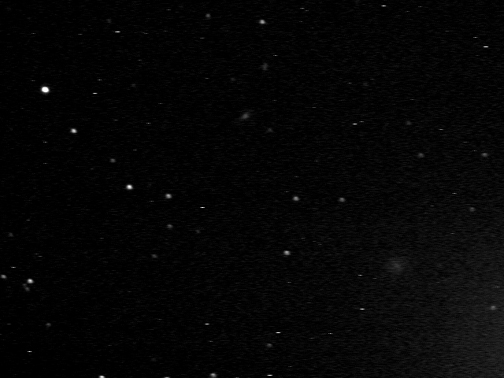 NGC3523 (galaxy) - 08/11/2018 - 8" SCT f6.3, StellaCam-3 @ 45 seconds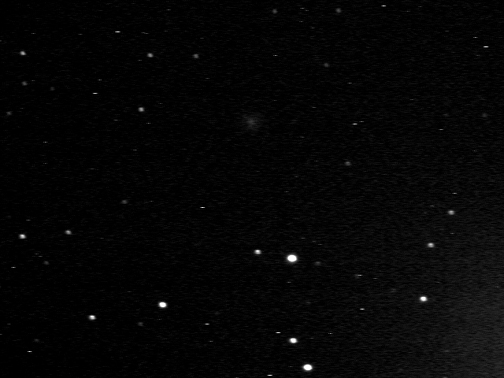 NGC3562, PGC34129, 34207 & 2752728 (galaxy) - 08/11/2018 - 8" SCT f6.3, StellaCam-3 @ 45 seconds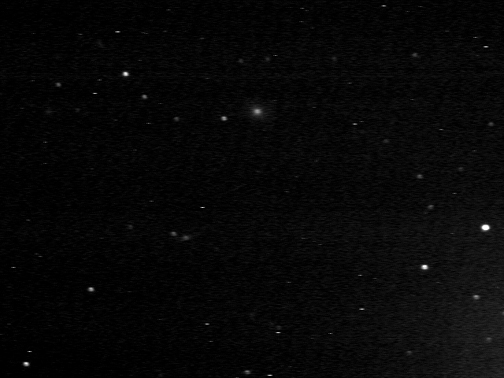 NGC3682 (galaxy) - 09/08/2015 - 8" SCT f6.3, StellaCam-3 @ 30 seconds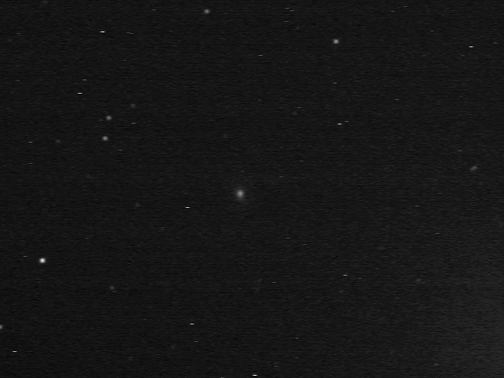 NGC3735 (galaxy) - 06/13/2012 - 6" RC f9, StellaCam-3 and .5 focal reducer @ 20 seconds






NGC3747 (galaxy) - 09/04/2018 - 8" SCT f6.3, StellaCam-3 @ 60 seconds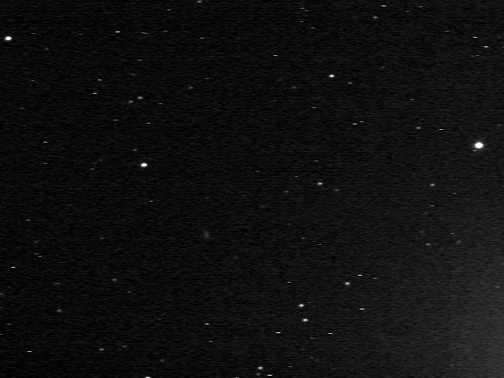 NGC3752 (galaxy) - 09/04/2018 - 8" SCT f6.3, StellaCam-3 @ 60 seconds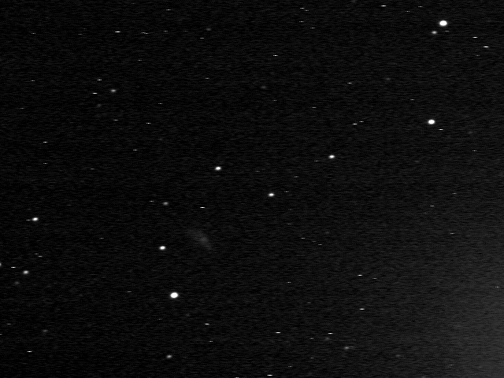 NGC3879 (galaxy) - 09/04/2018 - 8" SCT f6.3, StellaCam-3 @ 60 seconds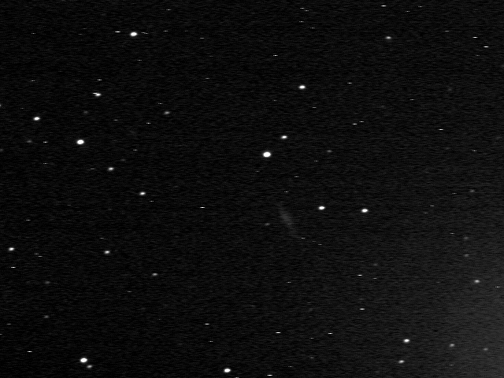 NGC3890 or also known as 3939 (galaxy) - 09/04/2018 - 8" SCT f6.3, StellaCam-3 @ 60 seconds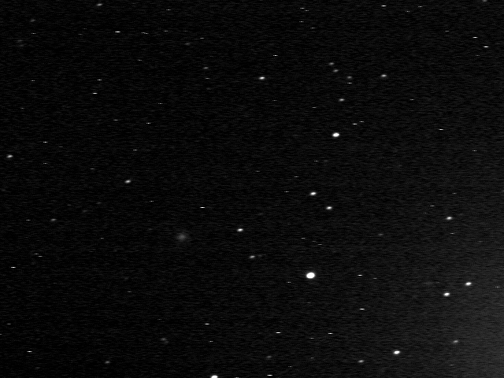 NGC3961 (galaxy) - 09/04/2018 - 8" SCT f6.3, StellaCam-3 @ 60 seconds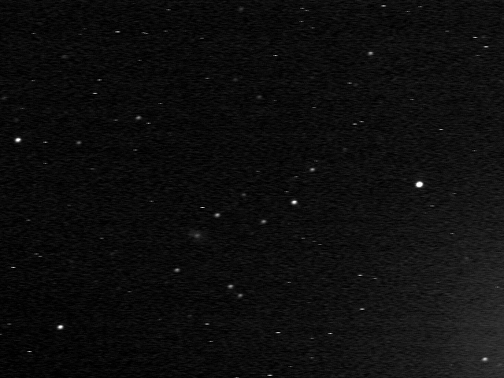 NGC4034 (galaxy) - 09/04/2018 - 8" SCT f6.3, StellaCam-3 @ 60 seconds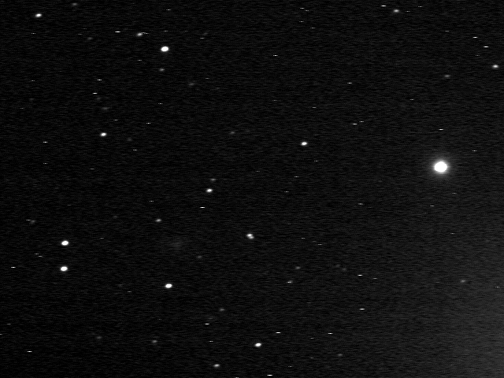 NGC4120 (galaxy) - 09/04/2018 - 8" SCT f6.3, StellaCam-3 @ 60 seconds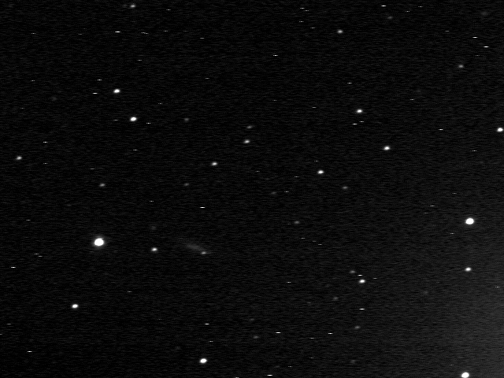 NGC4124 & 4125 (galaxy) - 06/13/2012 - 6" RC f9, StellaCam-3 and .5 focal reducer @ 20 seconds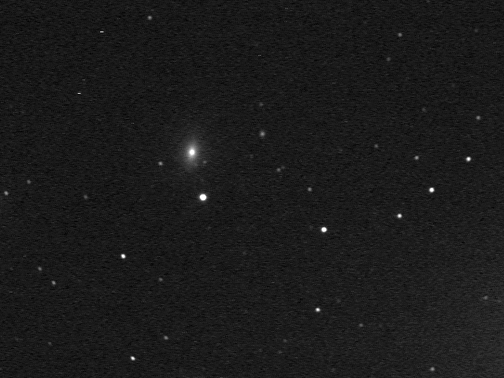 NGC4125 (galaxy) - 05/24/1998 - 8" Dob f4.5, 32mm + 2.8x Barlow 78x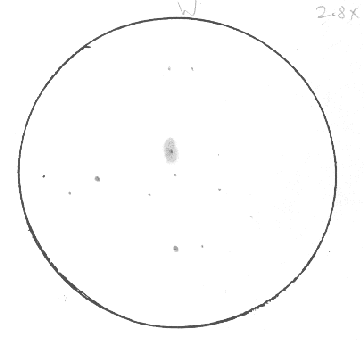 NGC4128 (galaxy) - 06/13/2012 - 6" RC f9, StellaCam-3 and .5 focal reducer @ 20 seconds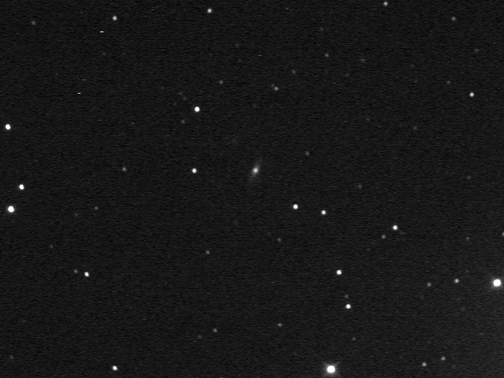 NGC4133 (galaxy) - 08/24/2014 - 8" SCT f5, StellaCam-3 @ 25 seconds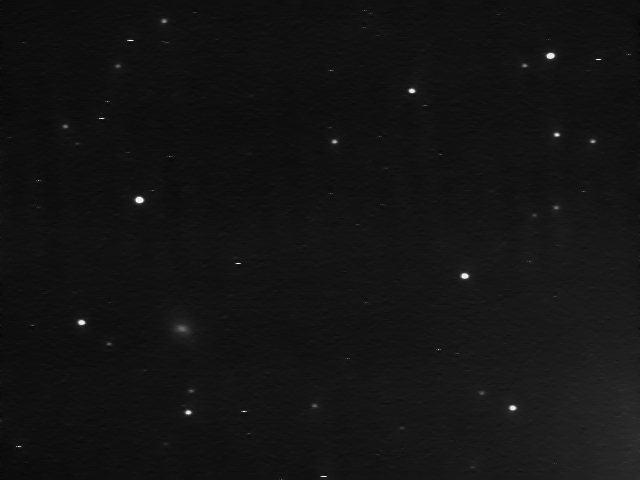 NGC4159 (galaxy) - 10/20/2017 - 8" SCT f6.3, StellaCam-3 @ 60 seconds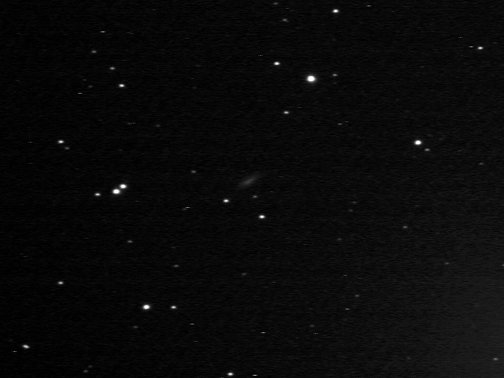 NGC4210 (galaxy) - 10/20/2017 - 8" SCT f6.3, StellaCam-3 @ 60 seconds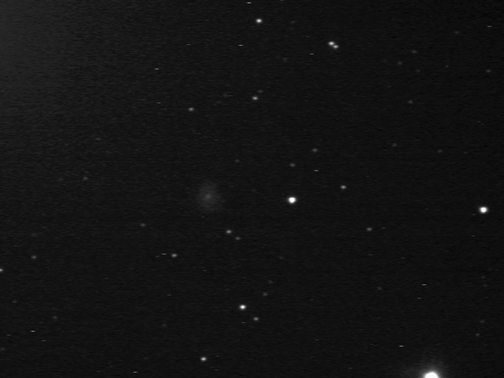 NGC4236 (galaxy) - 06/13/2012 - 6" RC f9, StellaCam-3 and .5 focal reducer @ 20 seconds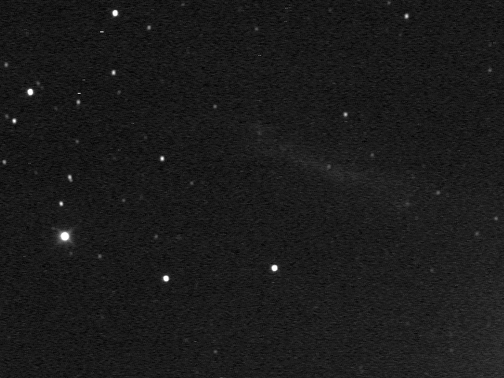 NGC4236 (galaxy) - 09/04/2018 - 8" SCT f6.3, StellaCam-3 @ 60 seconds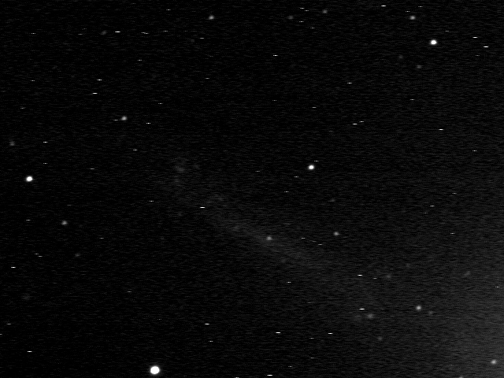 NGC4238 (galaxy) - 09/04/2018 - 8" SCT f6.3, StellaCam-3 @ 60 seconds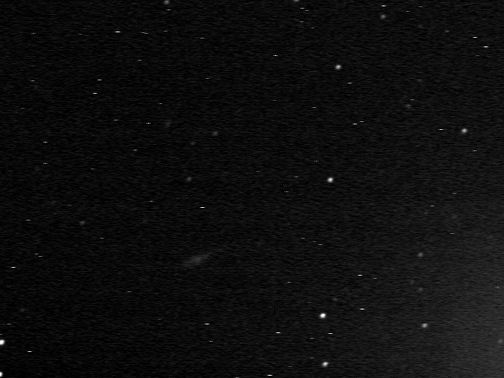 NGC4250 (galaxy) - 06/13/2012 - 6" RC f9, StellaCam-3 and .5 focal reducer @ 20 seconds





NGC4256 (galaxy) - 06/13/2012 - 6" RC f9, StellaCam-3 and .5 focal reducer @ 20 seconds






NGC4291 & 4319, and Markarian-205 (galaxy) - 06/14/2018 - 8" SCT f6.3, StellaCam-3 @ 180 seconds





Markarian-205 (quasar) - 06/13/2012 - 6" RC f9, StellaCam-3 and .5 focal reducer @ 20 seconds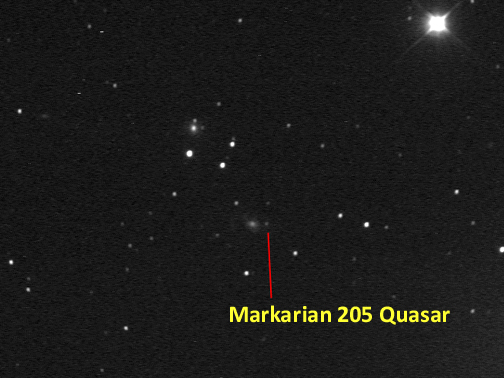 NGC4331 (galaxy) - 09/04/2018 - 8" SCT f6.3, StellaCam-3 @ 60 seconds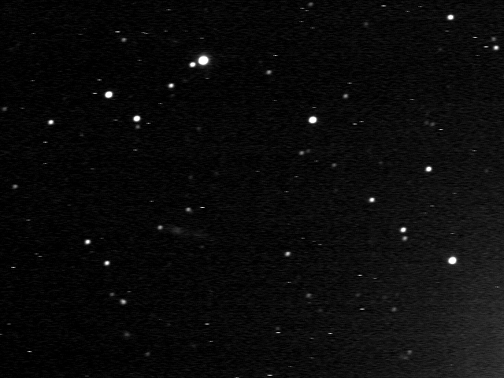 NGC4332 (galaxy) - 09/04/2018 - 8" SCT f6.3, StellaCam-3 @ 60 seconds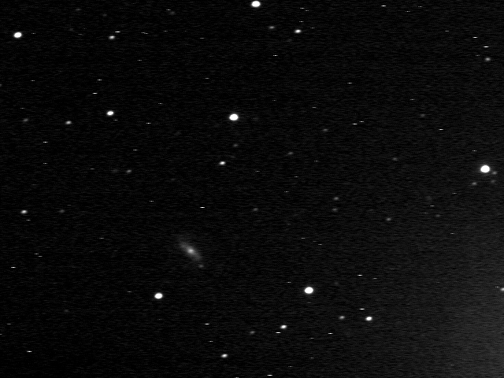 NGC4363 & PGC40048 (galaxy) - 09/04/2018 - 8" SCT f6.3, StellaCam-3 @ 60 seconds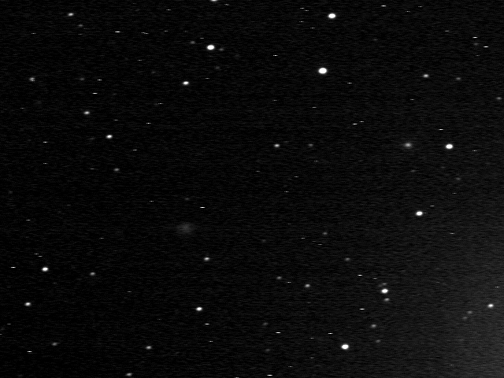 NGC4386 (galaxy) - 06/13/2012 - 6" RC f9, StellaCam-3 and .5 focal reducer @ 20 seconds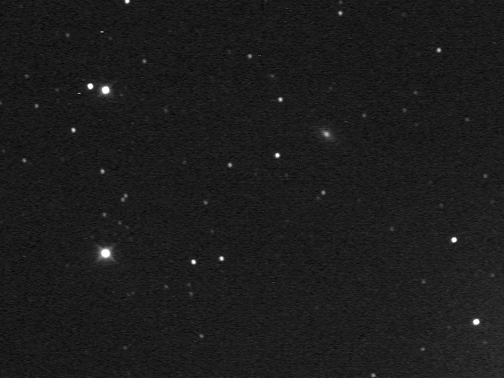 NGC4391 (galaxy) - 09/04/2018 - 8" SCT f6.3, StellaCam-3 @ 60 seconds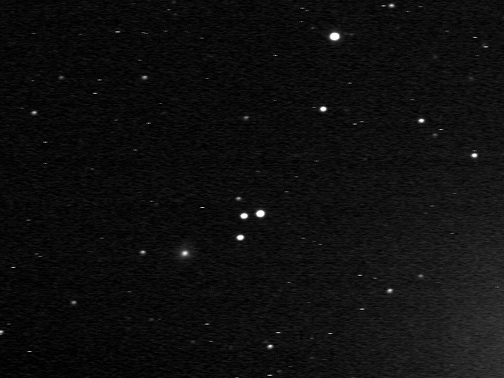 NGC4441 (galaxy) - 09/04/2018 - 8" SCT f6.3, StellaCam-3 @ 60 seconds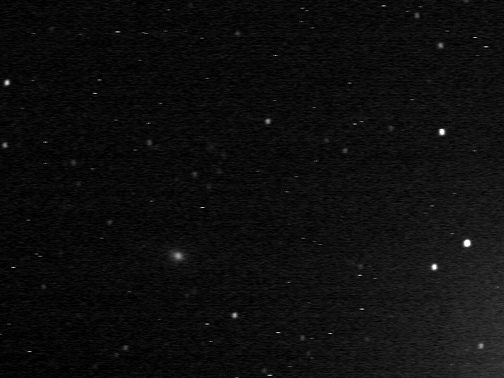 NGC4512, 4521 & PGC2662873 (galaxy) - 09/04/2018 - 8" SCT f6.3, StellaCam-3 @ 60 seconds





NGC4522 & 4589 (galaxy) - 06/13/2012 - 6" RC f9, StellaCam-3 and .5 focal reducer @ 20 seconds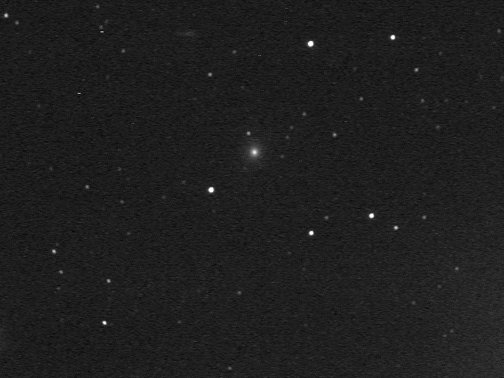 NGC4545 (galaxy) - 08/24/2014 - 8" SCT f5, StellaCam-3 @ 25 seconds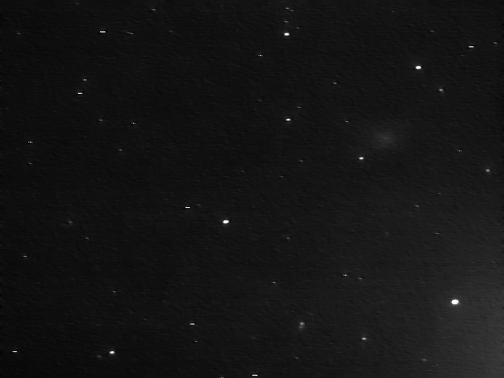 NGC4572 (galaxy) - 06/15/2018 - 8" SCT f6.3, StellaCam-3 @ 60 seconds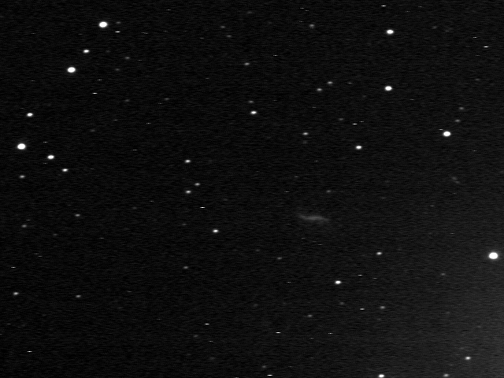 NGC4589 (galaxy) - 10/20/2017 - 8" SCT f6.3, StellaCam-3 @ 60 seconds





NGC4648 (galaxy) - 06/13/2012 - 6" RC f9, StellaCam-3 and .5 focal reducer @ 20 seconds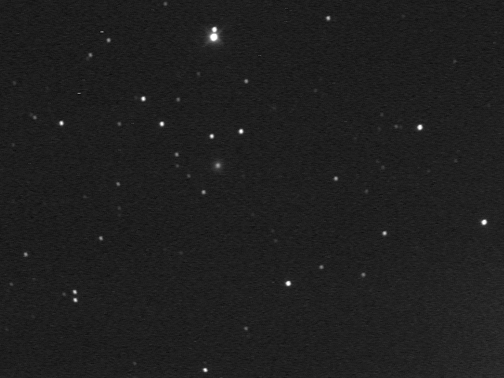 NGC4693 (galaxy) - 10/20/2017 - 8" SCT f6.3, StellaCam-3 @ 60 seconds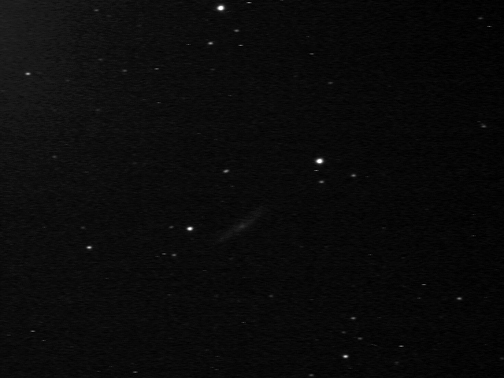 NGC4749 (galaxy) - 10/20/2017 - 8" SCT f6.3, StellaCam-3 @ 60 seconds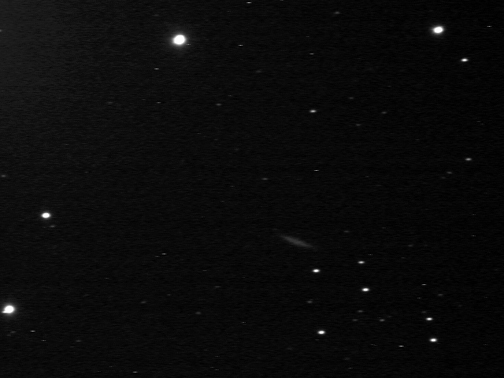 NGC4750 (galaxy) - 06/13/2012 - 6" RC f9, StellaCam-3 and .5 focal reducer @ 20 seconds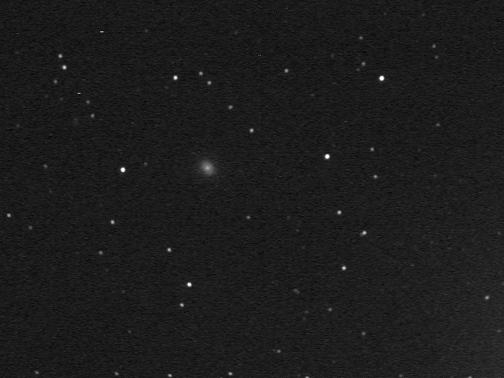 NGC4857 (galaxy) - 10/20/2017 - 8" SCT f6.3, StellaCam-3 @ 60 seconds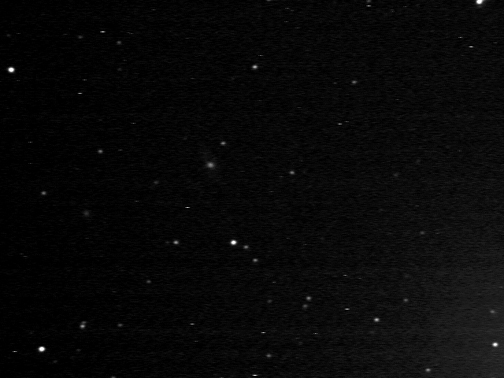 NGC4954, PGC2767647, 2767690 & 2767790 (galaxy) - 06/21/2017 - 8" SCT f6.3, StellaCam-3 @ 60 seconds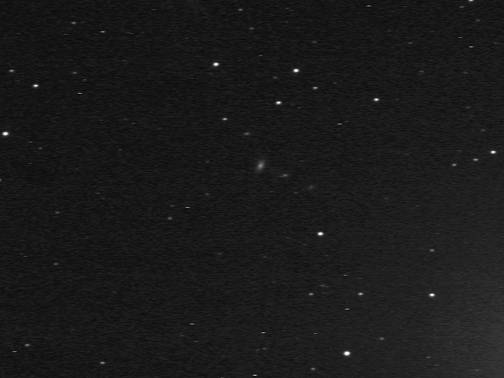 NGC5667 (galaxy) - 10/20/2017 - 8" SCT f6.3, StellaCam-3 @ 60 seconds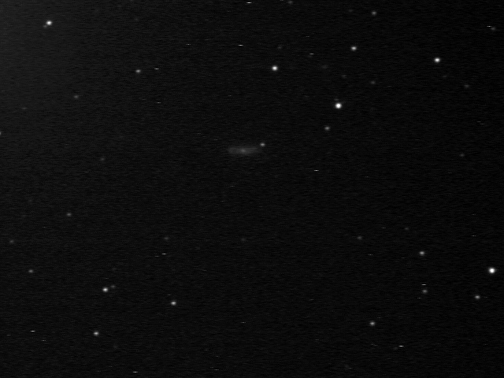 NGC5678 (galaxy) - 06/13/2012 - 6" RC f9, StellaCam-3 and .5 focal reducer @ 20 seconds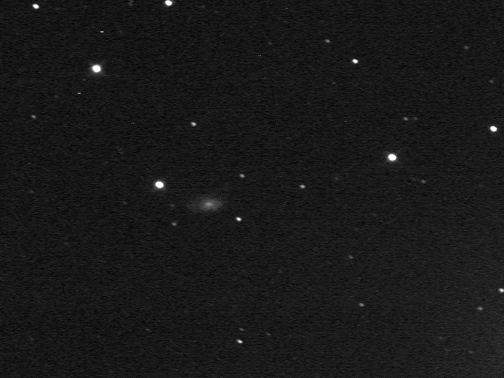 NGC5777 (galaxy) - 09/16/2017 - 8" SCT f6.3, StellaCam-3 @ 60 seconds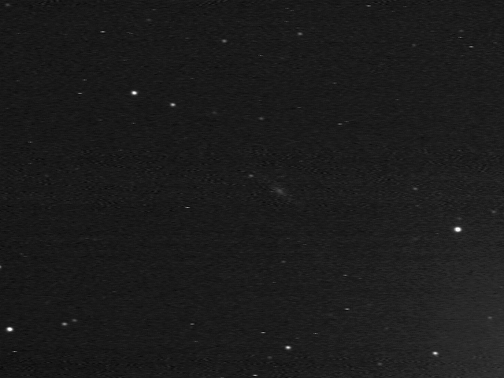 NGC5879 (galaxy) - 06/13/2012 - 6" RC f9, StellaCam-3 and .5 focal reducer @ 20 seconds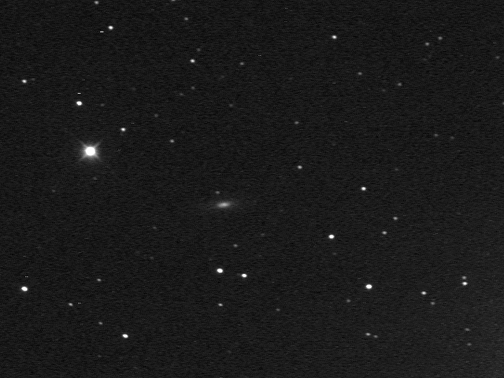 NGC5881 (galaxy) - 09/16/2017 - 8" SCT f6.3, StellaCam-3 @ 60 seconds






NGC5894 (galaxy) - 09/16/2017 - 8" SCT f6.3, StellaCam-3 @ 60 seconds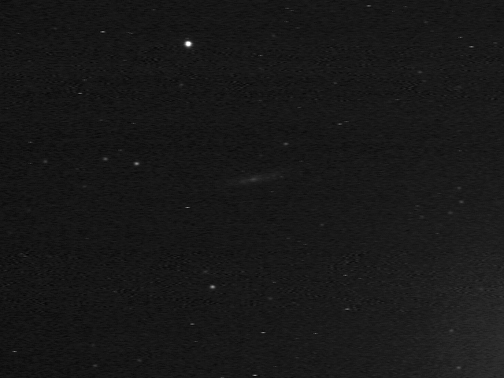 NGC5905 (galaxy) - 06/13/2012 - 6" RC f9, StellaCam-3 and .5 focal reducer @ 20 seconds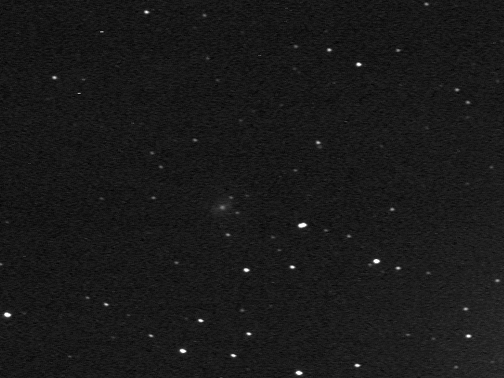 NGC5907 (galaxy) - 06/14/2012 - 6" RC f9, StellaCam-3 and .5 focal reducer @ 30 seconds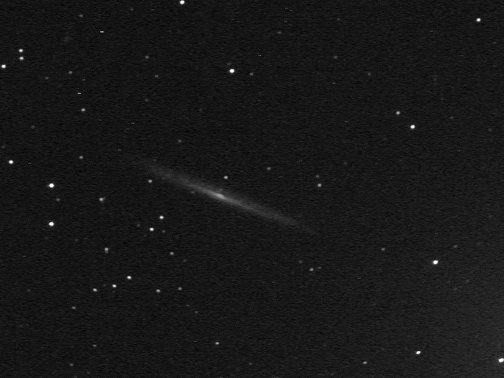 NGC5908 (galaxy) - 06/13/2012 - 6" RC f9, StellaCam-3 and .5 focal reducer @ 20 seconds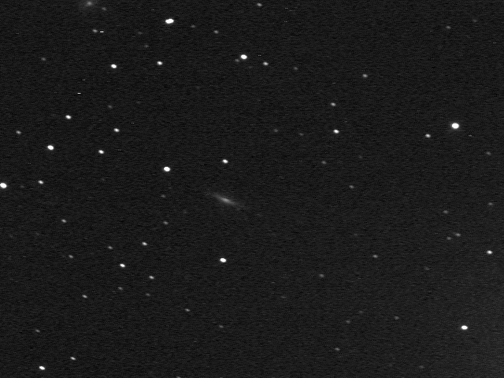 NGC5949 (galaxy) - 08/24/2014 - 8" SCT f5, StellaCam-3 @ 25 seconds





NGC5963 & 5965 (galaxy) - 06/13/2012 - 6" RC f9, StellaCam-3 and .5 focal reducer @ 20 seconds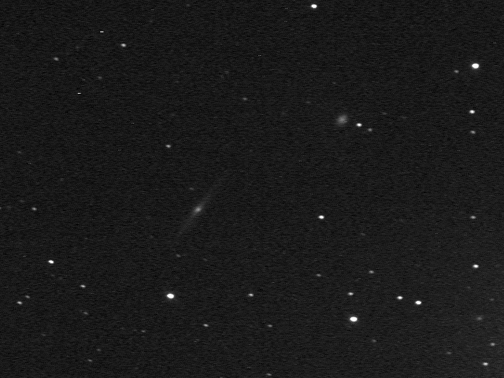 NGC5981 & 5982 & 5985 (galaxy) - 06/13/2012 - 6" RC f9, StellaCam-3 and .5 focal reducer @ 20 seconds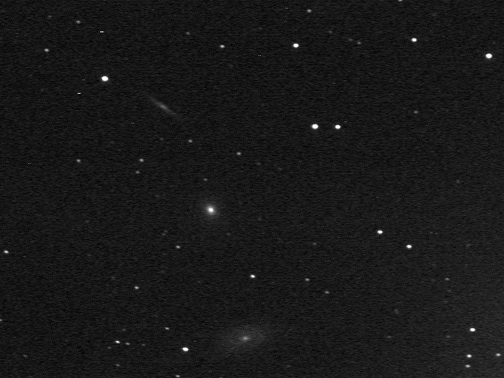 NGC5987 (galaxy) - 09/16/2017 - 8" SCT f6.3, StellaCam-3 @ 60 seconds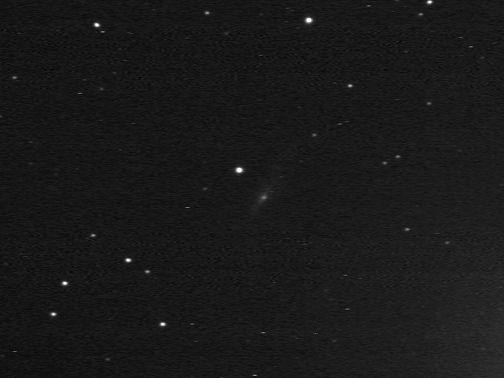 NGC5989 (galaxy) - 06/15/2018 - 8" SCT f6.3, StellaCam-3 @ 60 seconds





NGC6015 (galaxy) - 06/13/2012 - 6" RC f9, StellaCam-3 and .5 focal reducer @ 20 seconds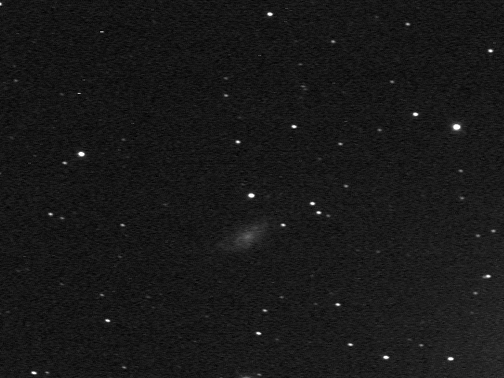 NGC6088A & 6088B (galaxy) - 09/16/2017 - 8" SCT f6.3, StellaCam-3 @ 60 seconds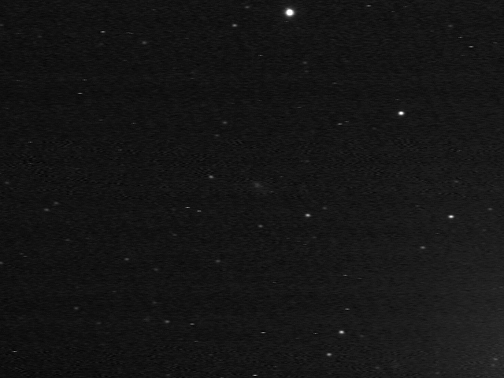 NGC6125/6127 (galaxy) - 09/16/2017 - 8" SCT f6.3, StellaCam-3 @ 60 seconds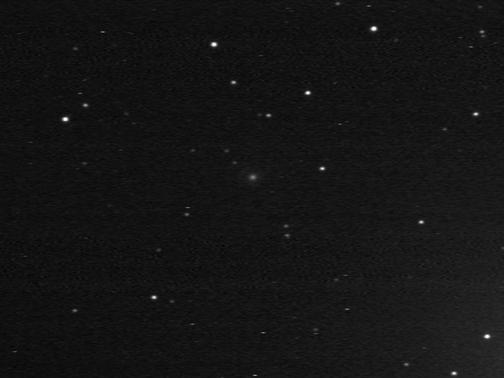 NGC6140 (galaxy) - 06/13/2012 - 6" RC f9, StellaCam-3 and .5 focal reducer @ 20 seconds






NGC6143 (galaxy) - 09/16/2017 - 8" SCT f6.3, StellaCam-3 @ 60 seconds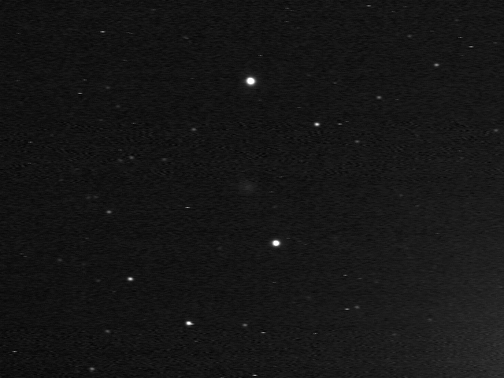 NGC6182 & PGC58331 (galaxy) - 09/16/2017 - 8" SCT f6.3, StellaCam-3 @ 60 seconds





NGC6232 & 6236 (galaxy) - 06/13/2012 - 6" RC f9, StellaCam-3 and .5 focal reducer @ 20 seconds






NGC6285 & 6286 (galaxy) - 08/06/2016 - 8" SCT f6.3, StellaCam-3 @ 180 seconds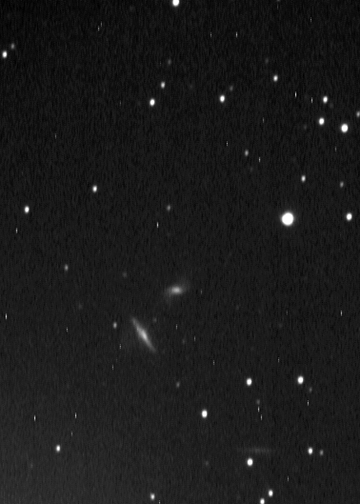 NGC6338, 6345, 6346, IC1252, PGC59929 & 59943 (galaxy)
09/16/2017 - 8" SCT f6.3, StellaCam-3 @ 60 seconds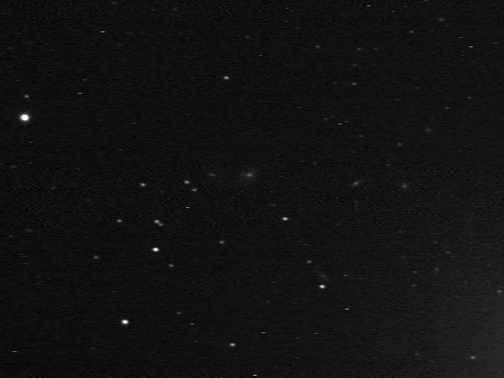 NGC6340 (galaxy) - 08/24/2014 - 8" SCT f5, StellaCam-3 @ 25 seconds






NGC6361 & MCG10253 (galaxy) - 08/06/2016 - 8" SCT f6.3, StellaCam-3 @ 180 seconds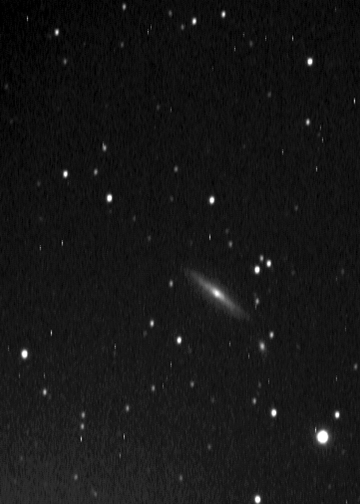 NGC6365A & B (galaxy) - 08/06/2016 - 8" SCT f6.3, StellaCam-3 @ 180 seconds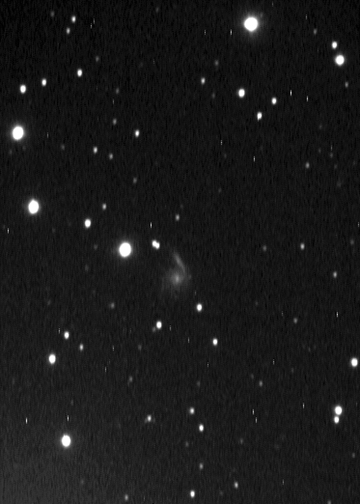 NGC6395 (galaxy) - 06/13/2012 - 6" RC f9, StellaCam-3 and .5 focal reducer @ 20 seconds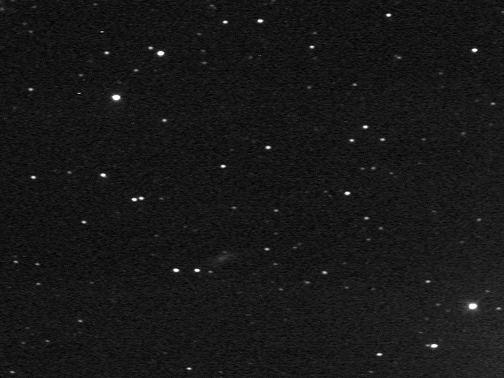 NGC6412 (galaxy) - 08/25/2014 - 8" SCT f5, StellaCam-3 @ 60 seconds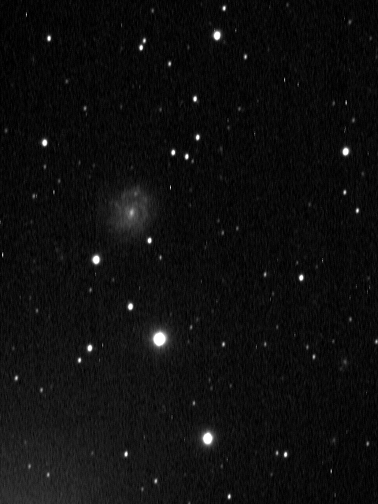 NGC6434 (galaxy) - 09/16/2017 - 8" SCT f6.3, StellaCam-3 @ 60 seconds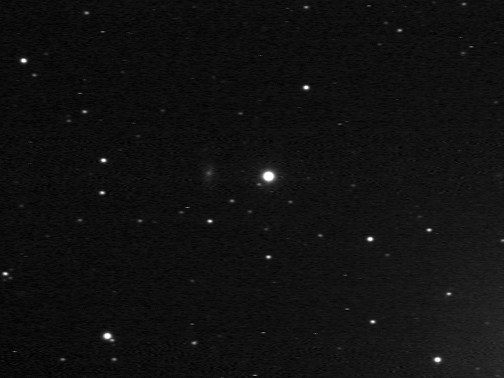 NGC6503 (galaxy) - 06/13/2012 - 6" RC f9, StellaCam-3 and .5 focal reducer @ 20 seconds





NGC6543 (planetary nebula) - 06/13/2012 - 6" RC f9, StellaCam-3 and .5 focal reducer @ 15 seconds






NGC6621 & 6622 (galaxy) - 08/25/2014 - 8" SCT f5, StellaCam-3 @ 60 seconds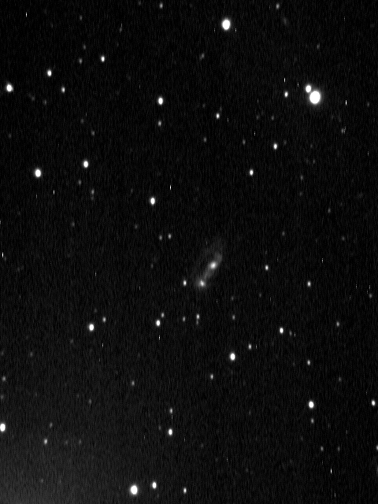 NGC6643 (galaxy)
06/13/2012 - 6" RC f5, StellaCam-3 @ 20 seconds 08/24/2014 - 8" SCT f5, StellaCam-3 @ 25 seconds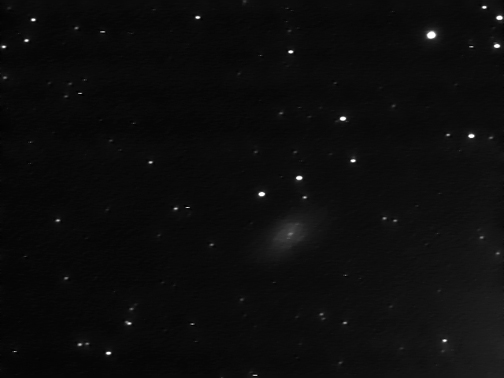 NGC6654 (galaxy) - 06/13/2012 - 6" RC f9, StellaCam-3 and .5 focal reducer @ 20 seconds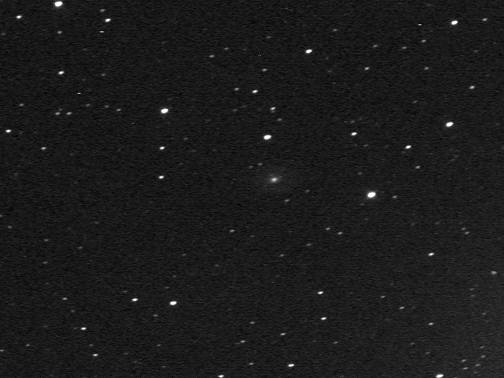 NGC6667 (galaxy) - 06/13/2012 - 6" RC f9, StellaCam-3 and .5 focal reducer @ 20 seconds





NGC6690 (galaxy) - 06/13/2012 - 6" RC f9, StellaCam-3 and .5 focal reducer @ 20 seconds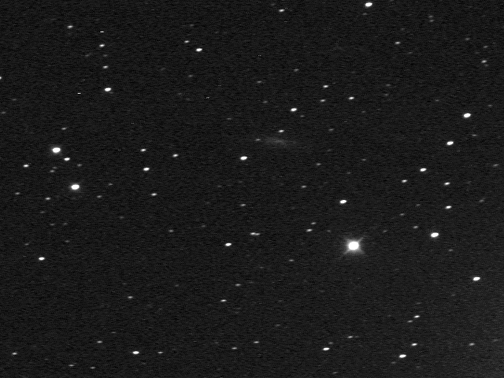 NGC6742 (planetary nebula) - 08/24/2014 - 8" SCT f5, StellaCam-3 @ 25 seconds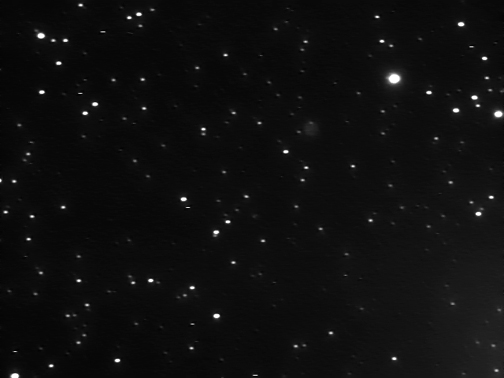 Draco Dwarf - (galaxy) - 08/06/2016 - 8" SCT f6.3, StellaCam-3, 180 seconds






UGC10214 "Tadpole" (galaxy) - 08/06/2016 - 8" SCT f6.3, StellaCam-3 @ 180 seconds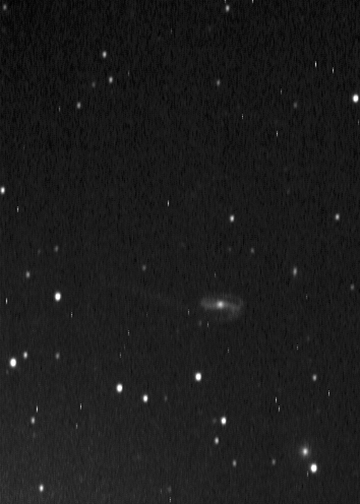 UGC10396 (galaxy) - 08/06/2016 - 8" SCT f6.3, StellaCam-3 @ 180 seconds






UGC10770 (galaxy) - 08/06/2016 - 8" SCT f6.3, StellaCam-3 @ 180 seconds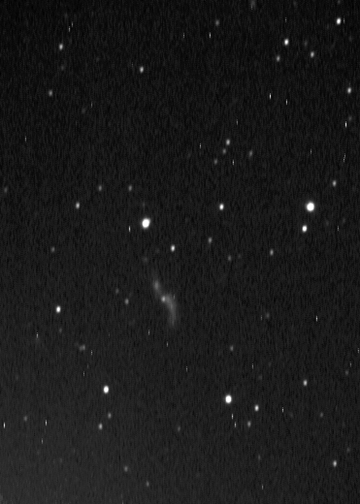 ---
Deep-Sky objects located in the Constellation of Ursa Minor:


Polaris


07/22/1984 - 50mm Minolta XG-1 15 minutes unguided



Polaris (double star) - 06/13/2012 - 6" RC f9, StellaCam-3 and .5 focal reducer @ .06 seconds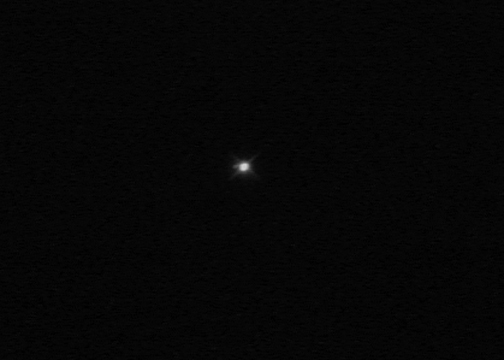 NGC4972 - see entry for NGC4954 in Draco.




NGC5034 (galaxy) - 06/21/2017 - 8" SCT f6.3, StellaCam-3 @ 60 seconds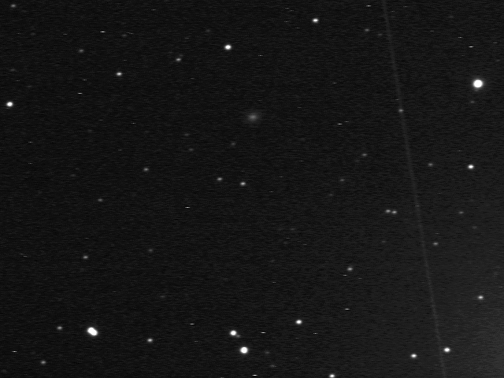 NGC5144 & PGC46846 (galaxy) - 06/21/2017 - 8" SCT f6.3, StellaCam-3 @ 60 seconds





NGC5323 (galaxy) - 06/13/2015 - 8" SCT f6.3, StellaCam-3 @ 35 seconds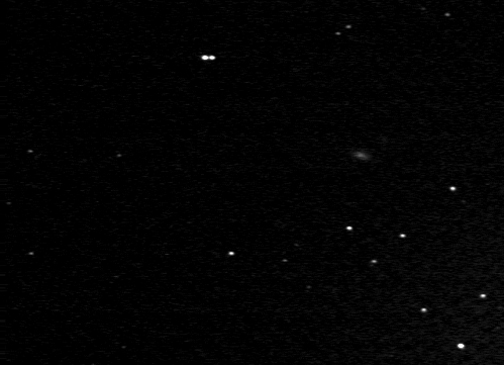 NGC5385 (open cluster) - 06/13/2012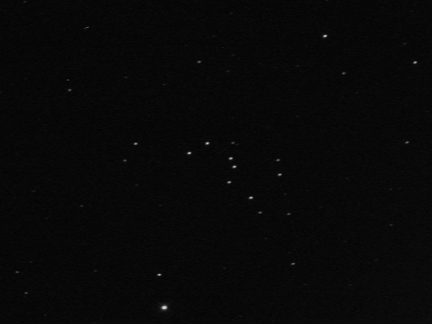 80MM f3 Refractorr, StellaCam-II @ 8 seconds 6" RC f9, StellaCam-3 and .5 focal reducer @ 10 seconds



NGC5412 (galaxy) - 06/13/2015 - 8" SCT f6.3, StellaCam-3 @ 35 seconds





NGC5452 (galaxy) - 06/13/2012 - 6" RC f9, StellaCam-3 and .5 focal reducer @ 20 seconds





NGC5547 & IC4404 (galaxy) - 06/13/2012 - 6" RC f9, StellaCam-3 and .5 focal reducer @ 20 seconds






NGC5607 (galaxy) - 06/21/2017 - 8" SCT f6.3, StellaCam-3 @ 60 seconds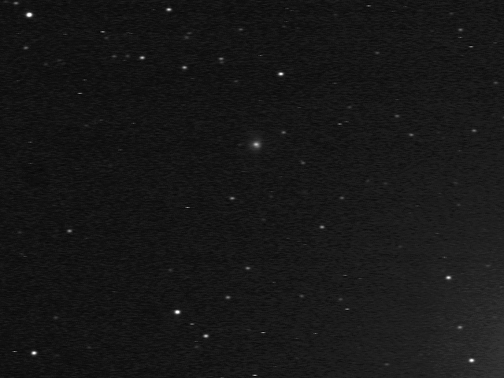 NGC5620 (galaxy) - 06/21/2017 - 8" SCT f6.3, StellaCam-3 @ 60 seconds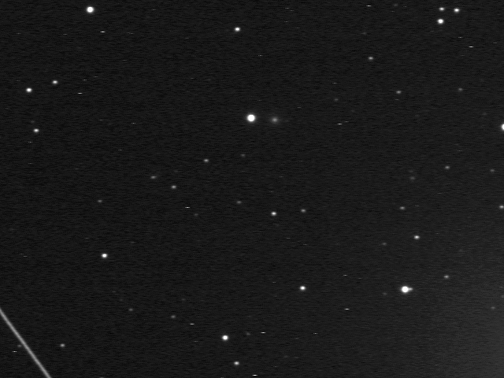 NGC5671 (galaxy) - 06/21/2017 - 8" SCT f6.3, StellaCam-3 @ 60 seconds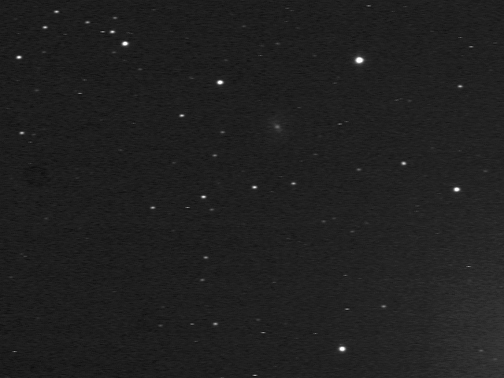 NGC5712 & IC4470 (galaxy) - 06/21/2017 - 8" SCT f6.3, StellaCam-3 @ 60 seconds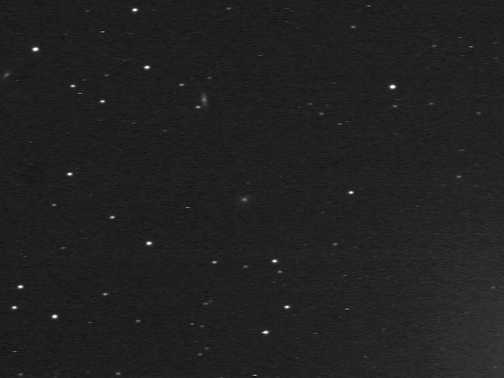 NGC5819 (galaxy) - 06/13/2015 - 8" SCT f6.3, StellaCam-3 @ 35 seconds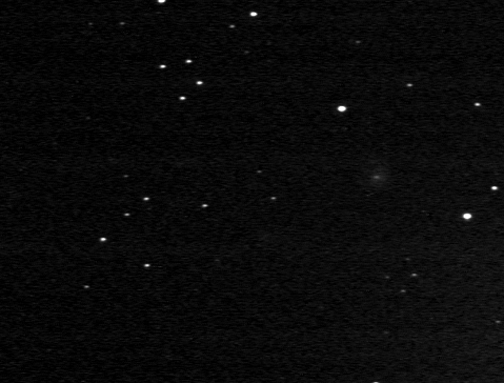 NGC5832 (galaxy) - 06/21/2017 - 8" SCT f6.3, StellaCam-3 @ 60 seconds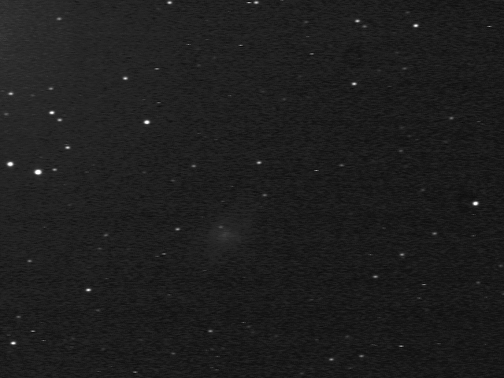 NGC5836 (galaxy) - 09/18/2017 - 8" SCT f6.3, StellaCam-3 @ 60 seconds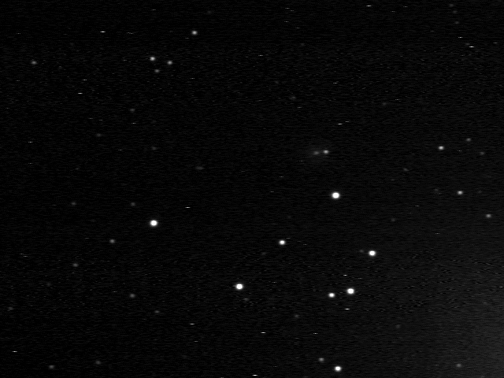 NGC5909, 5912 and MCG1311012 (galaxy) - 09/18/2017 - 8" SCT f6.3, StellaCam-3 @ 60 seconds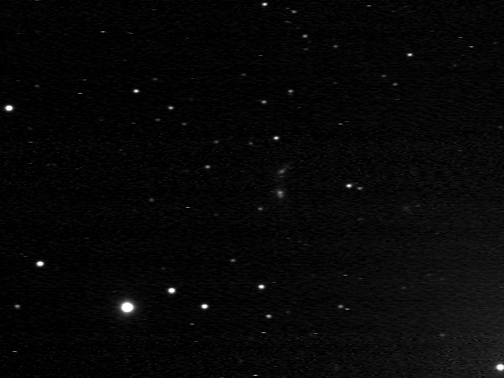 NGC6011 (galaxy) - 06/13/2015 - 8" SCT f6.3, StellaCam-3 @ 35 seconds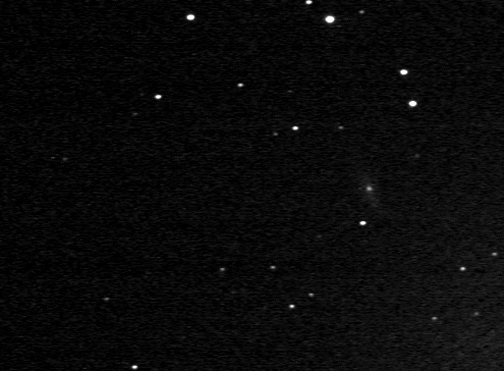 NGC6048 (galaxy) - 06/13/2012 - 6" RC f9, StellaCam-3 and .5 focal reducer @ 20 seconds





NGC6068 & 6068A (galaxy) - 06/13/2012 - 6" RC f9, StellaCam-3 and .5 focal reducer @ 20 seconds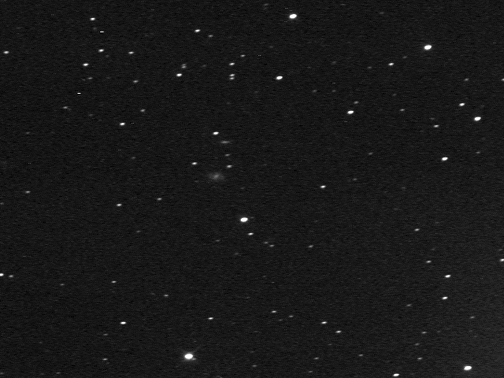 NGC6071 (galaxy) - 06/13/2015 - 8" SCT f6.3, StellaCam-3 @ 35 seconds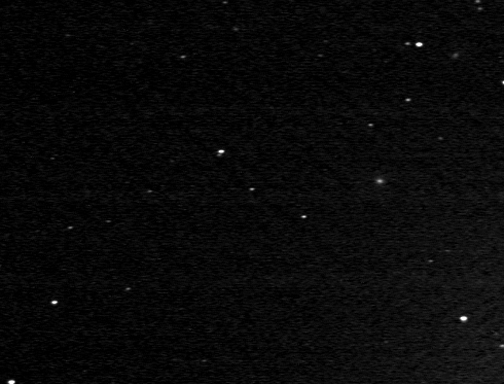 NGC6079 (galaxy) - 06/13/2012 - 6" RC f9, StellaCam-3 and .5 focal reducer @ 20 seconds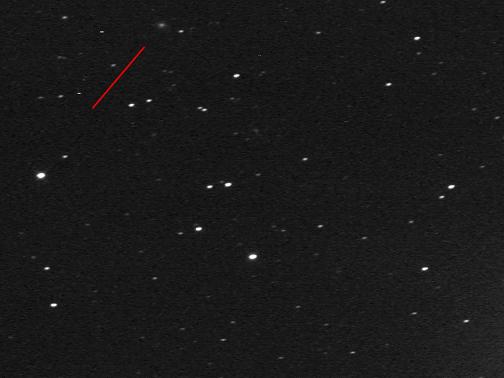 NGC6079 (galaxy) - 09/16/2017 - 8" SCT f6.3, StellaCam-3 @ 60 seconds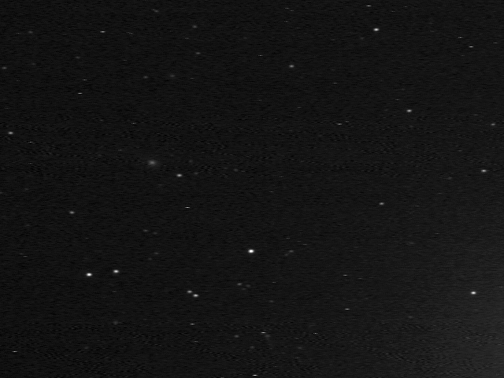 NGC6091 & 6079 (galaxy) - 06/13/2015 - 8" SCT f6.3, StellaCam-3 @ 35 seconds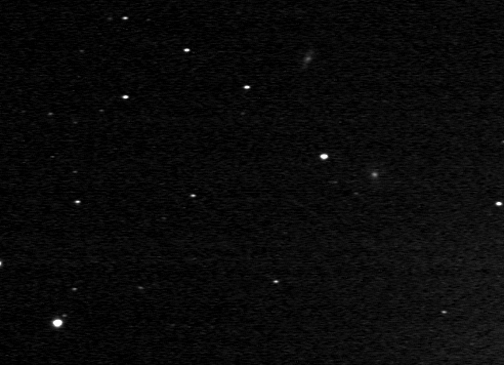 NGC6094 (galaxy) - 06/13/2015 - 8" SCT f6.3, StellaCam-3 @ 35 seconds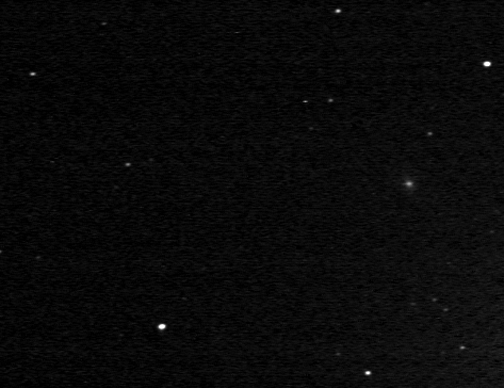 NGC6217 (galaxy) - 08/25/2014 - 8" SCT f5, StellaCam-3 @ 60 seconds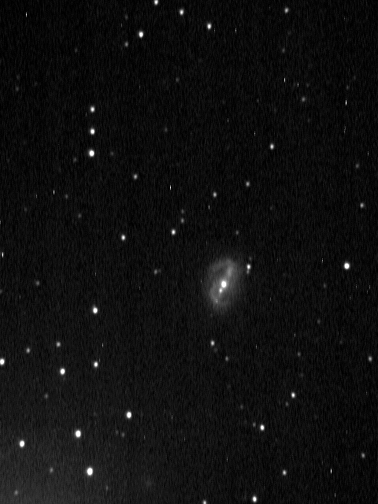 NGC6251 & 6252 (galaxy) - 06/13/2012 - 6" RC f9, StellaCam-3 and .5 focal reducer @ 20 seconds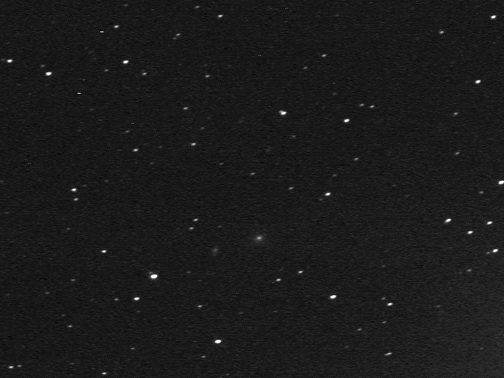 NGC6324 (galaxy) - 06/13/2012 - 6" RC f9, StellaCam-3 and .5 focal reducer @ 20 seconds






NGC6331, CGCG355026 and 355027 (galaxy) - 09/18/2017 - 8" SCT f6.3, StellaCam-3 @ 60 seconds





UGC10054 (galaxy) - 06/13/2015 - 8" SCT f6.3, StellaCam-3 @ 35 seconds





Ursa Minor Dwarf - (galaxy) - 08/06/2016 - 8" SCT f6.3, StellaCam-3, 180 seconds






"the Dippers" - 06/14/2012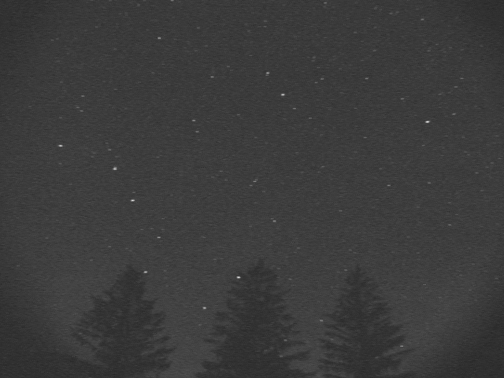 5mm Canon CCTV lens, StellaCam-II 2 seconds



---
Hope you enjoyed the visit. Come again soon!
Larry McHenry, Pittsburgh, PA. USA

Astronomical Webportal: