H Y D R A
S E X T A N S - C R A T E R - C O R V U S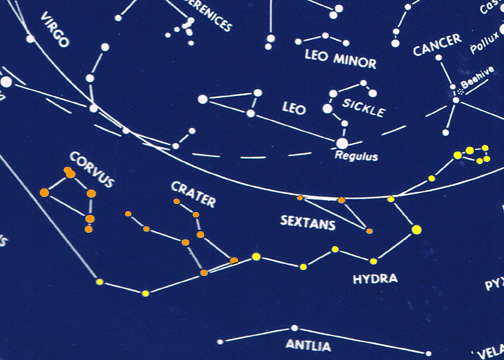 Hello!

Hydra, "The Water Snake", one of the original 48 contsellations from the ancient Summerians, is the largetst of the modern-day celestial 88. It coils a full quarter of the way across the sky.
Represents the nine headed serpent that the greek hero Hercules had to battle as one of his 12 deeds.

Sextans, "The Sextant" created in 1687 by Polish Astronomer Johannes Hevelius. Represents the scientific instrument that he used to measure star positions with.

Crater, "The Cup" represents the chalice of the Greek god Apollo. It is also considered the winecup of Dionysius.
Associated with the myth of Corvus.

Corvus, "The Crow". Corvus was sent by the god Apollo carrying a cup, (Crater), to hurry and fetch the water.
Along the way, he stopped to eat figs, and then claimed that Hydra kept him from getting the water.
Apollos, seeing thru the lie, cursed Corvus to be enternally thirsty, but not able to drink as Hydra was now guarding the cup.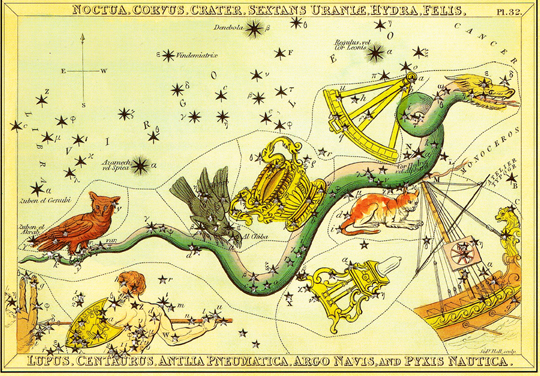 | | |
| --- | --- |
| 04/18/2012 - 4 seconds, Stellacam-3 and Cannon 5.5 CCTV lens | 02/26/2012 - 8 seconds, Samsung SDC435 and Cannon 5.5 CCTV lens |
| | |
---
Deep-Sky objects located in Constellation of Antilia:


NGC2997 (galaxy) - 03/04/2017 - 8" SCT f6.3, StellaCam-3 @ 60 seconds

---
Deep-Sky objects located in Constellation of Hydra:


M48 (open cluster)
04/27/2003 - 8" SCT f6.3, StellaCam-EX @ 2.5 seconds - 03/16/1991 - 8" Dob f4.5, 16mm 57x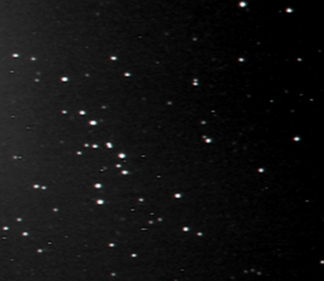 M48 (open cluster) - 03/14/2012 - 80mm Bosma Refractor f6.3, StellaCam-II, 8 seconds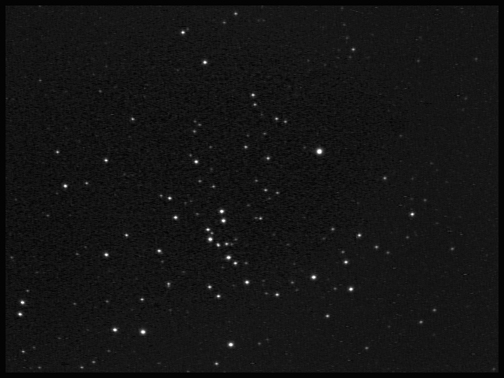 M68 (globular cluster)
05/05/2002 - 8" SCT f6.3, StellaCam-EX @ 2.5 seconds - 03/28/1992 - 8" Dob f4.5, 16mm 57x





M68 (galaxy) - 04/19/2012 - 8" SCT f6.3, StellaCam-3 @ 15 seconds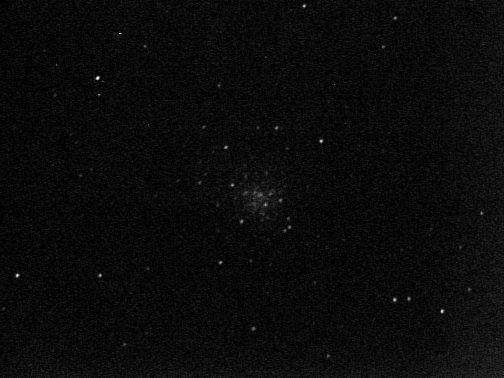 M83 (galaxy)
04/27/2003 - 8" SCT f6.3, StellaCam-EX @ 2.5 seconds - 03/28/1992 - 8" Dob f4.5, 16mm 57x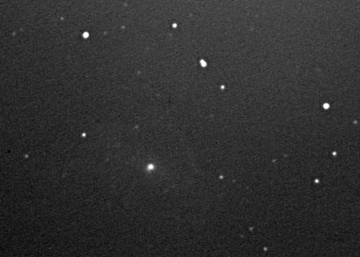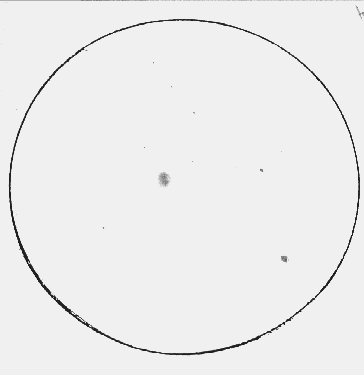 M83 (galaxy) - 05/17/2012 - 8" SCT f6.3, StellaCam-3 @ 30 seconds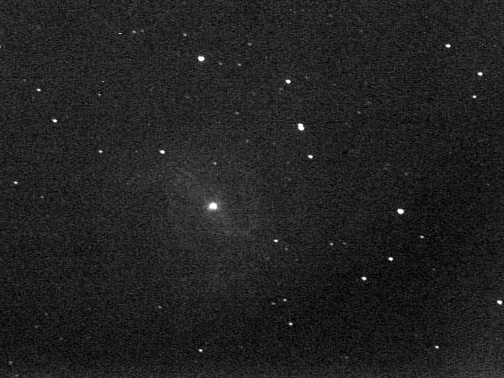 M83 - 04/24/2014 - 6" RC f5, StellaCam-3 35 seconds





HII regions in M83 - 04/24/2014 - 6" RC f5, StellaCam-3 35 seconds







M83 (galaxy) - 05/08/2016 - 8" SCT f6.3, StellaCam-3 @ 35 seconds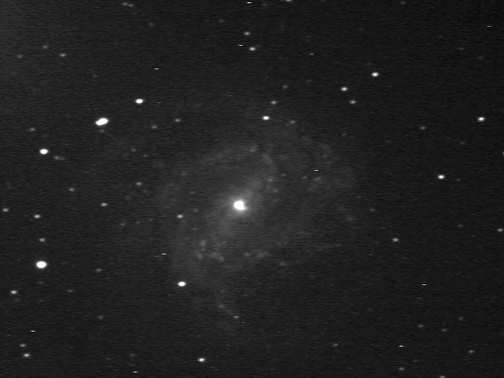 NGC2555 (galaxy) - 02/28/2016 - 8" SCT f6.3, StellaCam-3 @ 35 seconds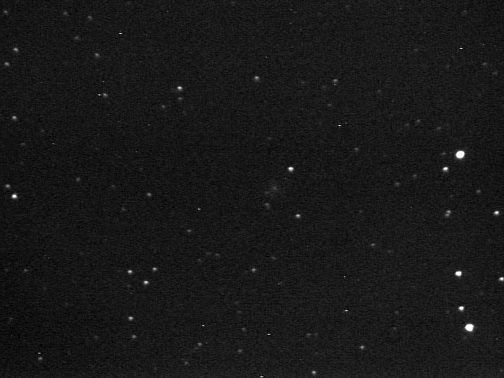 NGC2610 (planetary nebula) - 03/14/2012 - 8" SCT f6.3, StellaCam-3 @ 30 seconds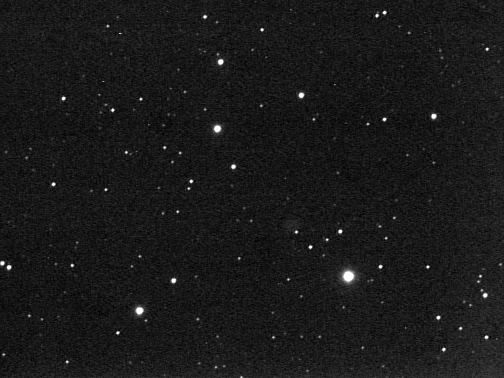 NGC2618 (galaxy) - 02/28/2016 - 8" SCT f6.3, StellaCam-3 @ 35 seconds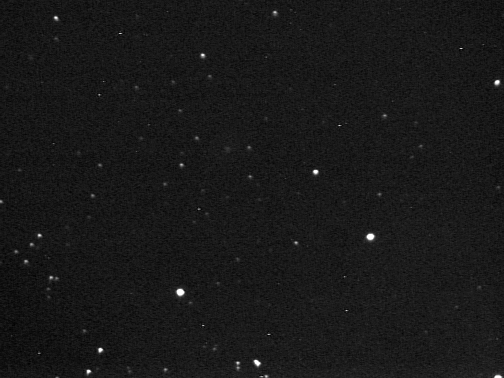 NGC2642 (galaxy) - 03/14/2012 - 8" SCT f6.3, StellaCam-3 @ 30 seconds





NGC2695 & 2697 (galaxy) - 02/28/2016 - 8" SCT f6.3, StellaCam-3 @ 35 seconds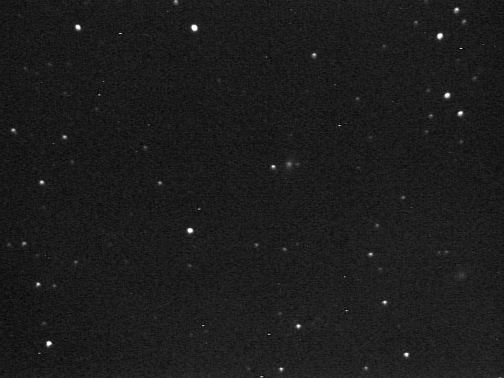 NGC2698 & 2699 (galaxy) - 02/28/2016 - 8" SCT f6.3, StellaCam-3 @ 35 seconds





NGC2703, 2708 & 2709 (galaxy) - 02/28/2016 - 8" SCT f6.3, StellaCam-3 @ 35 seconds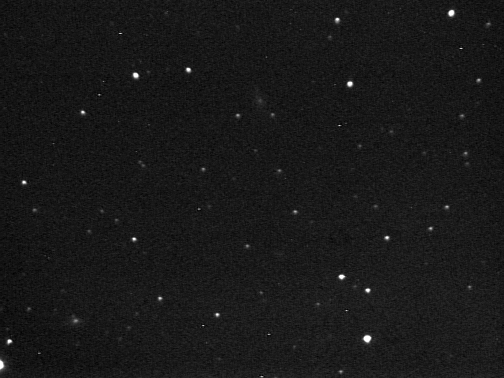 NGC2713 (galaxy) - 03/14/2012 - 8" SCT f6.3, StellaCam-3 @ 20 seconds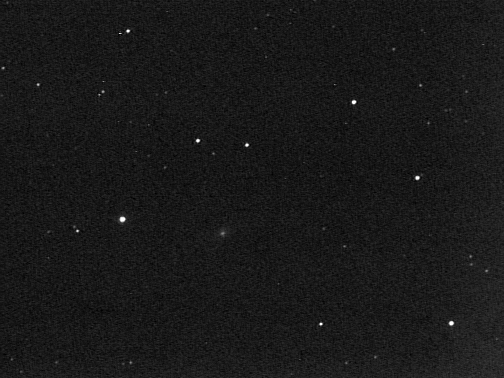 NGC2716 (galaxy) - 04/10/2015 - 8" SCT f5, StellaCam-3 @ 35 seconds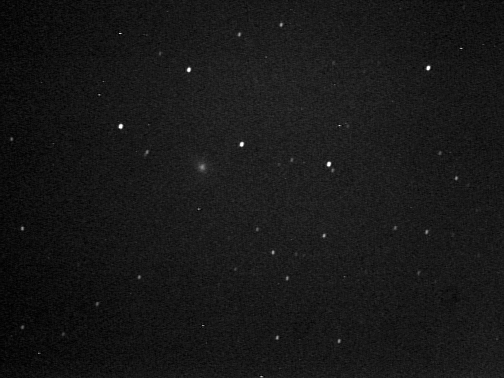 NGC2718 (galaxy) - 03/14/2012 - 8" SCT f6.3, StellaCam-3 @ 20 seconds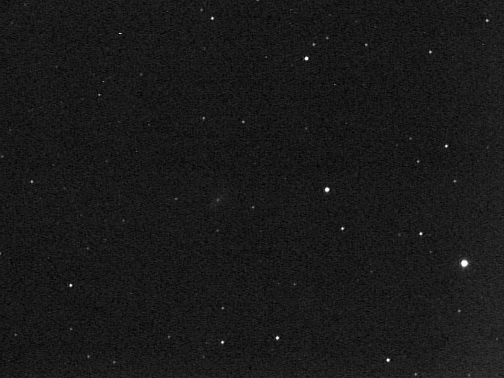 NGC2721 (galaxy) - 02/28/2016 - 8" SCT f6.3, StellaCam-3 @ 35 seconds





NGC2722 (galaxy) - 02/28/2016 - 8" SCT f6.3, StellaCam-3 @ 35 seconds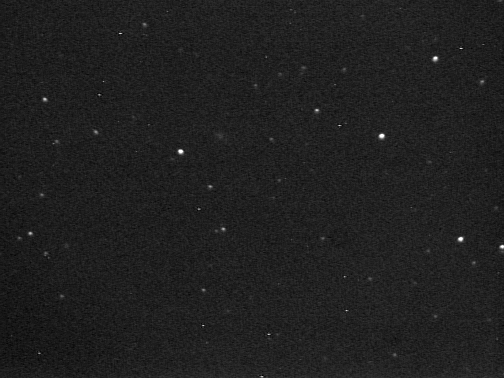 NGC2763 (galaxy) - 04/10/2015 - 8" SCT f5, StellaCam-3 @ 35 seconds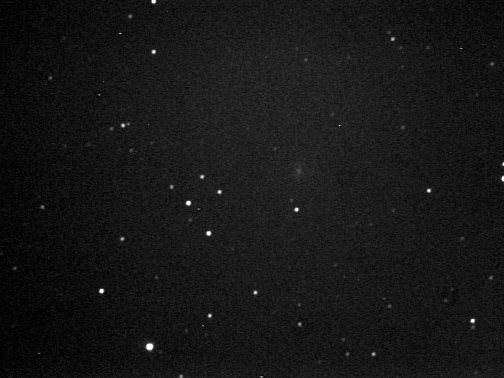 NGC2765 (galaxy) - 02/28/2016 - 8" SCT f6.3, StellaCam-3 @ 35 seconds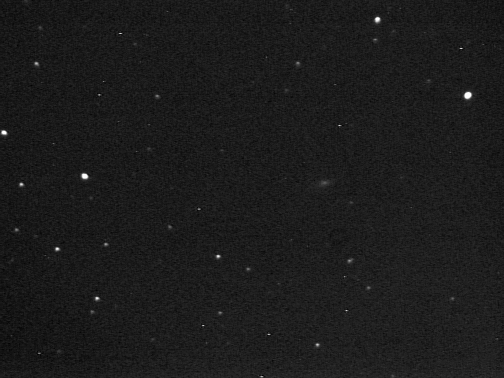 NGC2781 (galaxy) - 03/14/2012 - 8" SCT f6.3, StellaCam-3 @ 25 seconds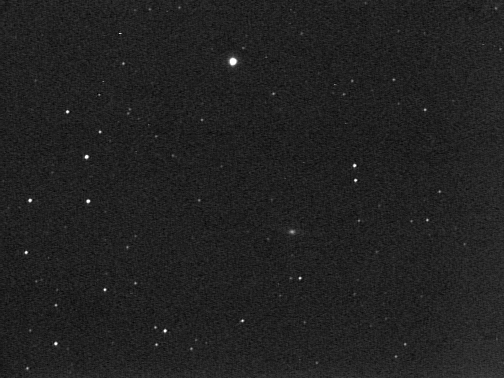 NGC2784 (galaxy) - 03/14/2012 - 8" SCT f6.3, StellaCam-3 @ 25 seconds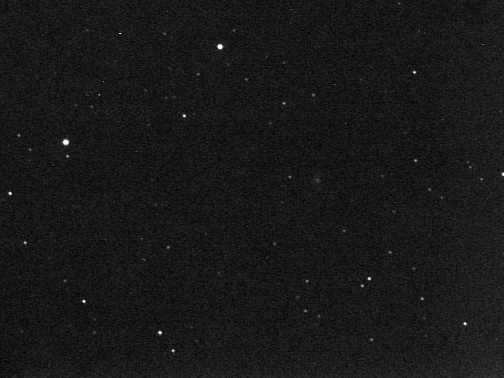 NGC2811 (galaxy) - 03/14/2012 - 8" SCT f6.3, StellaCam-3 @ 25 seconds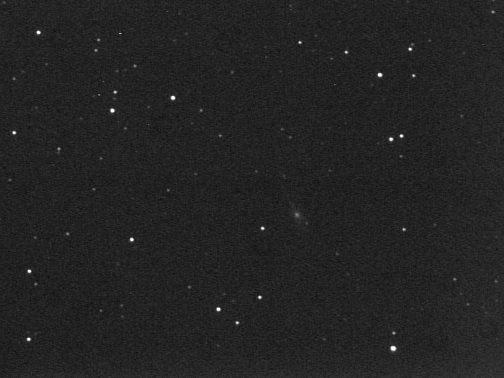 NGC2815 (galaxy) - 03/14/2012 - 8" SCT f6.3, StellaCam-3 @ 25 seconds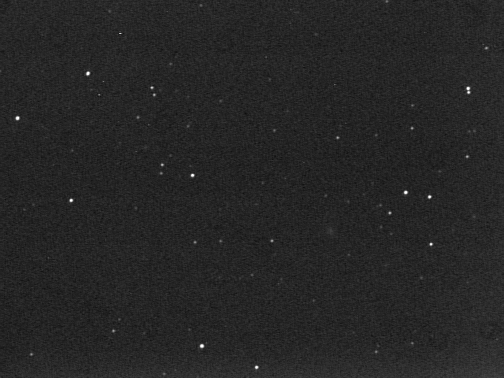 NGC2835 (galaxy) - 03/14/2012 - 8" SCT f6.3, StellaCam-3 @ 25 seconds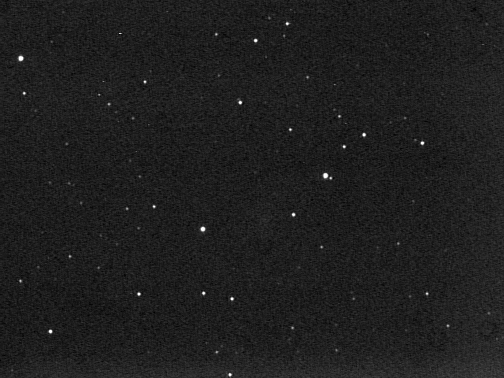 NGC2848 & 2851 (galaxy) - 03/14/2012 - 8" SCT f6.3, StellaCam-3 @ 25 seconds





NGC2855 (galaxy) - 03/14/2012 - 8" SCT f6.3, StellaCam-3 @ 20 seconds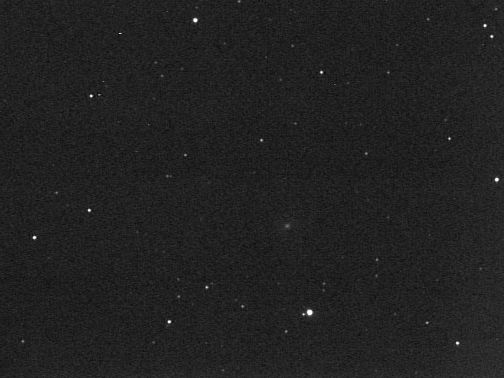 NGC2863 & 2868 (galaxy) - 03/11/2016 - 8" SCT f6.3, StellaCam-3 @ 35 seconds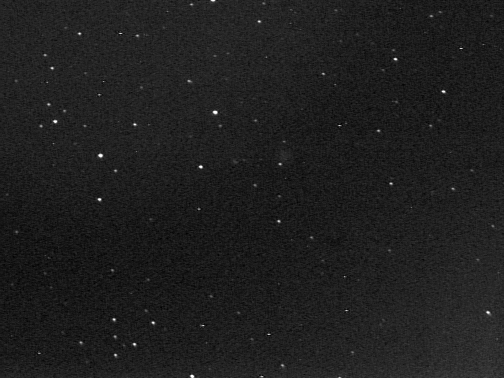 NGC2865 (galaxy) - 04/10/2015 - 8" SCT f5, StellaCam-3 @ 35 seconds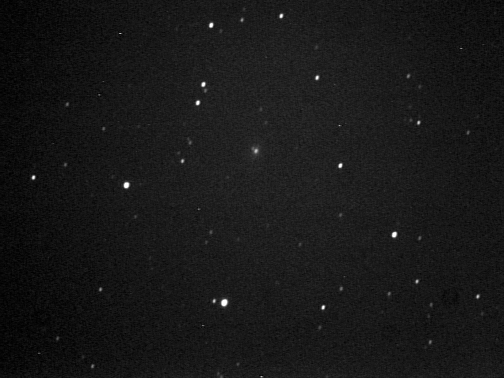 NGC2889 (galaxy) - 03/14/2012 - 8" SCT f6.3, StellaCam-3 @ 25 seconds





NGC2902 (galaxy) - 04/10/2015 - 8" SCT f5, StellaCam-3 @ 35 seconds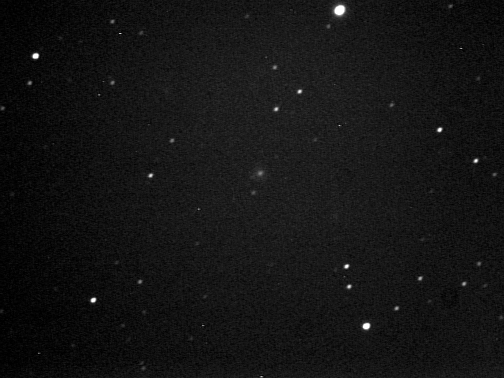 NGC2907 (galaxy) - 04/10/2015 - 8" SCT f5, StellaCam-3 @ 35 seconds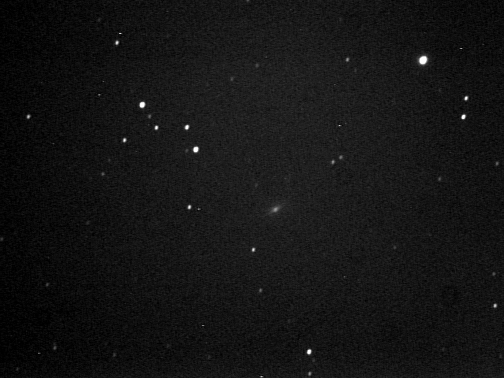 NGC2920 & 2921 (galaxy) - 03/11/2016 - 8" SCT f6.3, StellaCam-3 @ 35 seconds





NGC2924 (galaxy) - 04/10/2015 - 8" SCT f5, StellaCam-3 @ 35 seconds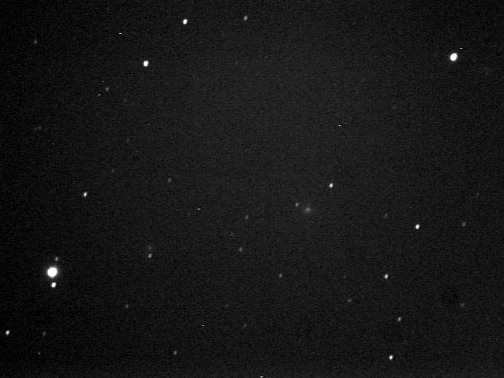 NGC2935 (galaxy) - 03/14/2012 - 8" SCT f6.3, StellaCam-3 @ 20 seconds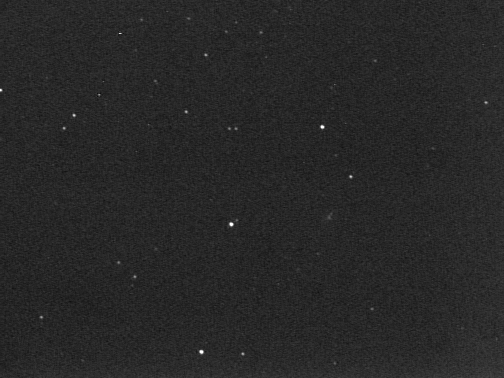 NGC2962 (galaxy) - 04/10/2015 - 8" SCT f5, StellaCam-3 @ 35 seconds





NGC2983 (galaxy) - 03/14/2012 - 8" SCT f6.3, StellaCam-3 @ 20 seconds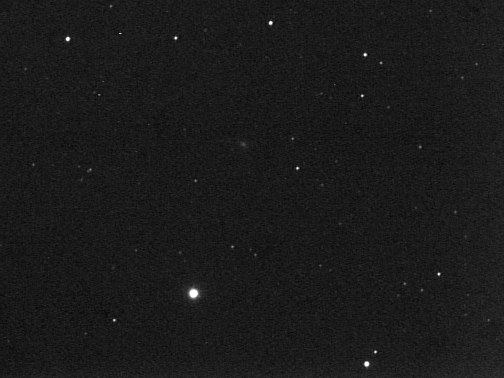 NGC2986 (galaxy) - 03/14/2012 - 8" SCT f6.3, StellaCam-3 @ 20 seconds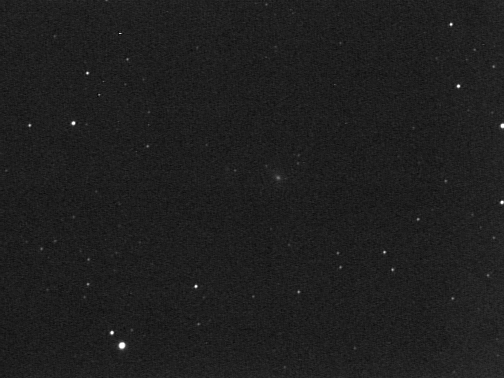 NGC2989 (galaxy) - 04/10/2015 - 8" SCT f5, StellaCam-3 @ 35 seconds





NGC2992 & 2993 (galaxy) - 03/14/2012 - 8" SCT f6.3, StellaCam-3 @ 25 seconds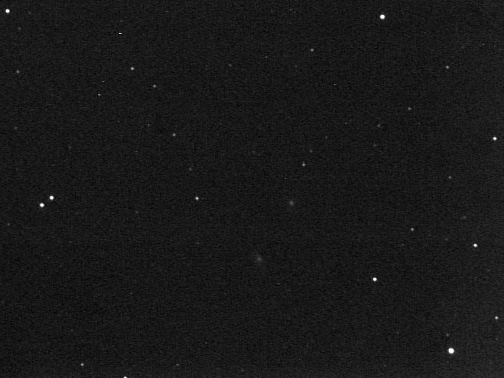 NGC3052 (galaxy) - 04/10/2015 - 8" SCT f5, StellaCam-3 @ 35 seconds





NGC3054 (galaxy) - 04/10/2015 - 8" SCT f5, StellaCam-3 @ 35 seconds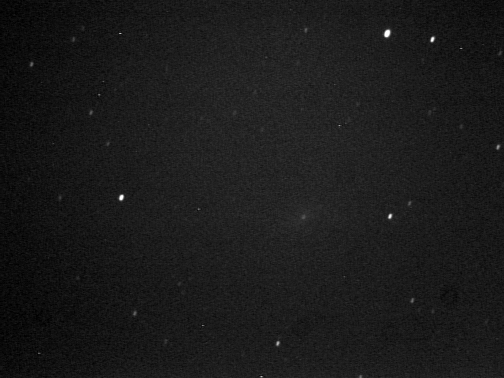 NGC3072 (galaxy) - 03/11/2016 - 8" SCT f6.3, StellaCam-3 @ 35 seconds





NGC3078 (galaxy) - 03/14/2012 - 8" SCT f6.3, StellaCam-3 @ 20 seconds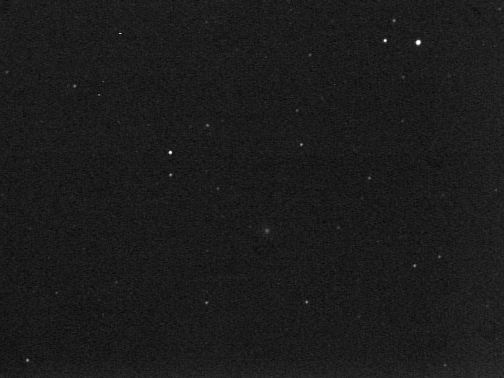 NGC3081 (galaxy) - 03/14/2012 - 8" SCT f6.3, StellaCam-3 @ 25 seconds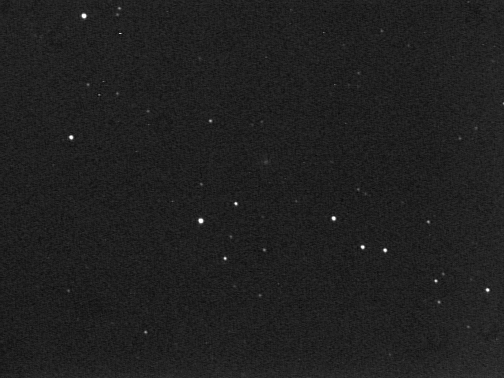 NGC3091 (galaxy) - 03/14/2012 - 8" SCT f6.3, StellaCam-3 @ 25 seconds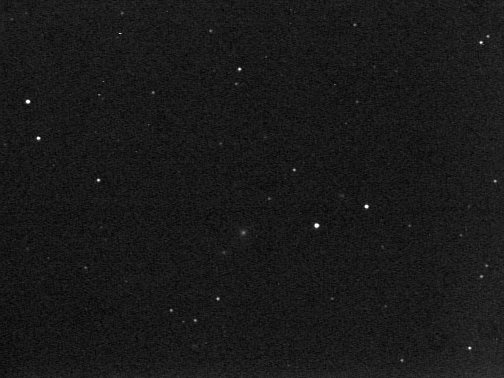 NGC3109 (galaxy) - 04/26/2017 - 8" SCT f6.3, StellaCam-3 @ 60 seconds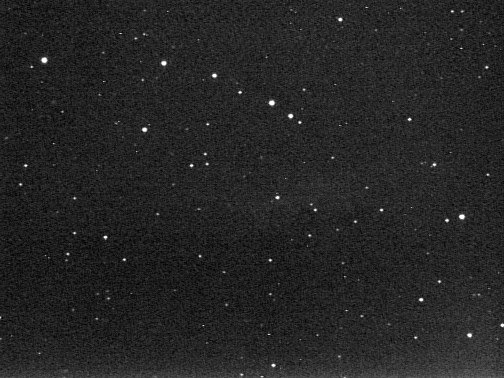 NGC3124 (galaxy) - 04/10/2015 - 8" SCT f5, StellaCam-3 @ 35 seconds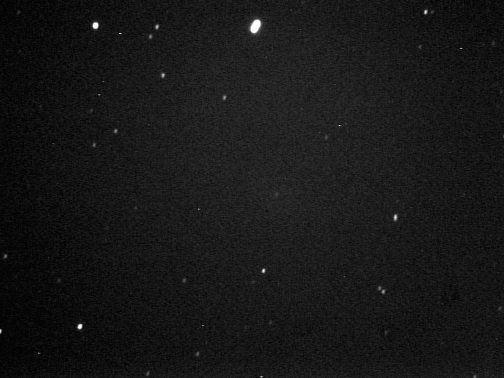 NGC3145 (galaxy) - 04/10/2015 - 8" SCT f5, StellaCam-3 @ 35 seconds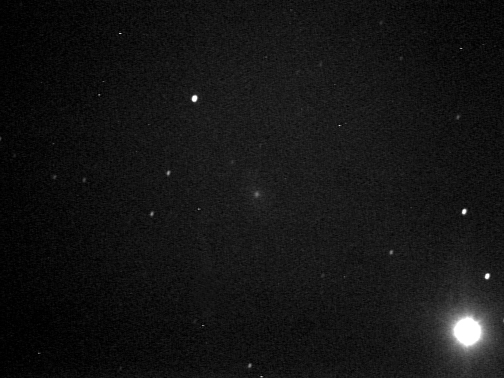 NGC3200 (galaxy) - 04/10/2015 - 8" SCT f5, StellaCam-3 @ 35 seconds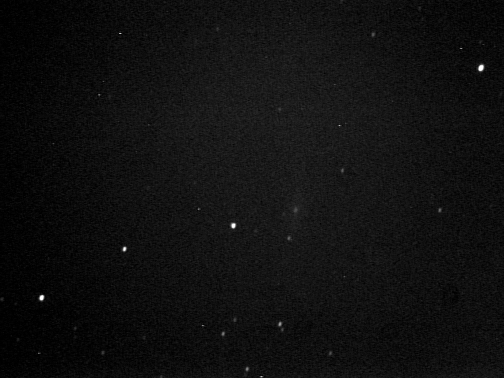 NGC3203 (galaxy) - 04/10/2015 - 8" SCT f5, StellaCam-3 @ 35 seconds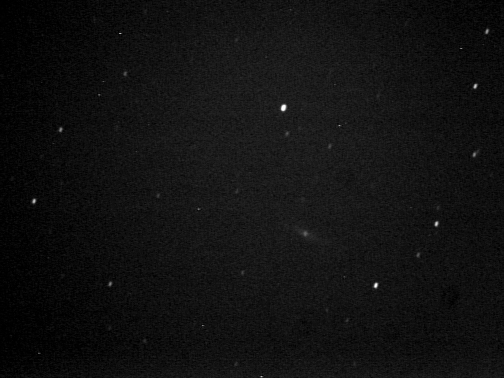 NGC3242 (planetary nebula) "Ghost of Jupiter" - 03/14/2012 - 8" SCT f6.3, StellaCam-3 @ 12 seconds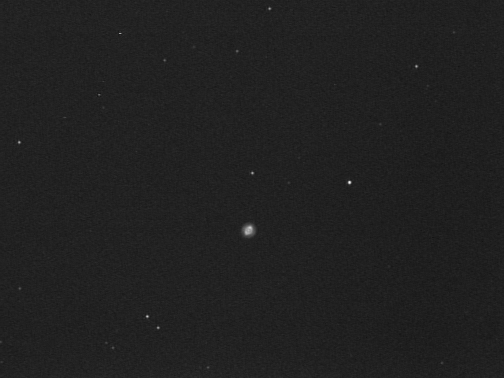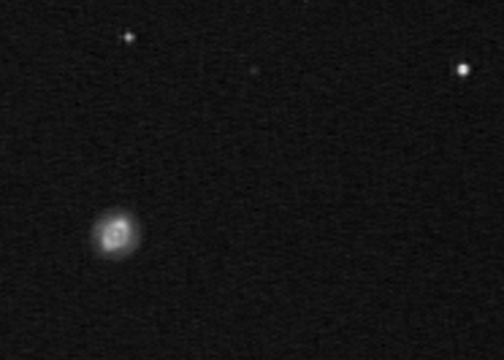 NGC3285 (galaxy) - 04/10/2015 - 8" SCT f5, StellaCam-3 @ 35 seconds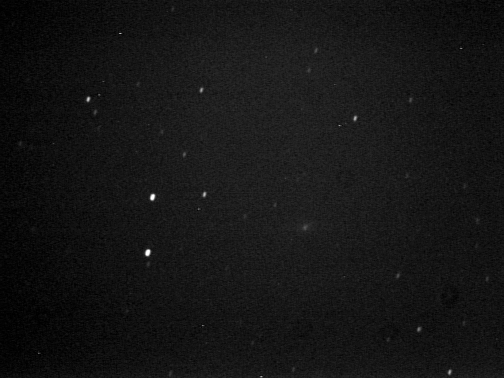 NGC3305 (galaxy) - 04/10/2015 - 8" SCT f5, StellaCam-3 @ 35 seconds






NGC3307, 3308, 3309, 3311 & 3312 (galaxy) - 04/26/2017 - 8" SCT f6.3, StellaCam-3 @ 60 seconds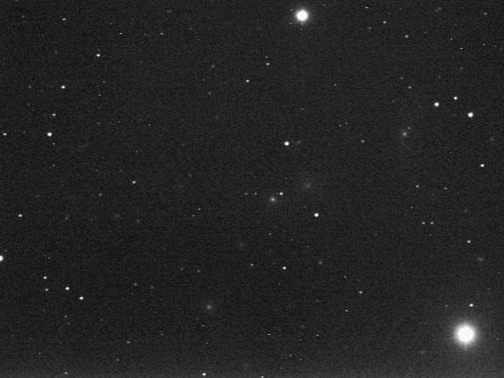 NGC3312, 3314 & 3316 (galaxy) - 04/26/2017 - 8" SCT f6.3, StellaCam-3 @ 60 seconds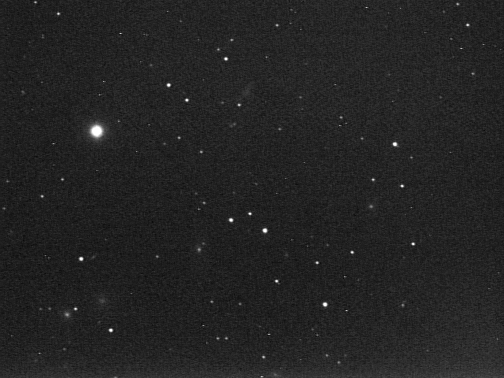 NGC3390 (galaxy) - 04/26/2017 - 8" SCT f6.3, StellaCam-3 @ 60 seconds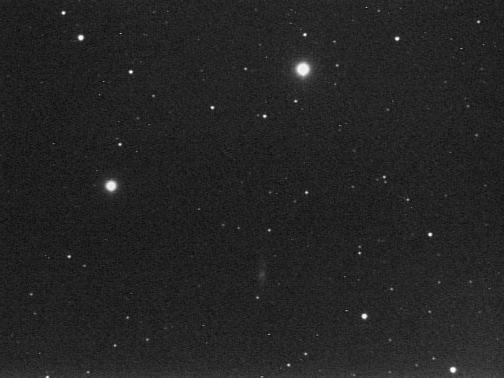 NGC3411 (galaxy) - 03/11/2016 - 8" SCT f6.3, StellaCam-3 @ 35 seconds





NGC3464 (galaxy) - 04/10/2015 - 8" SCT f5, StellaCam-3 @ 35 seconds





NGC3585 (galaxy) - 04/13/2012 - 8" SCT f6.3, StellaCam-3 @ 20 seconds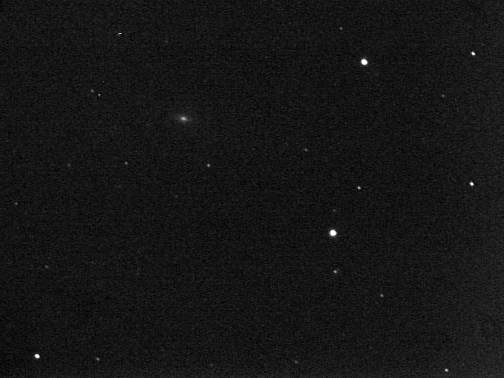 NGC3621 (galaxy) - 04/13/2012 - 8" SCT f6.3, StellaCam-3 @ 25 seconds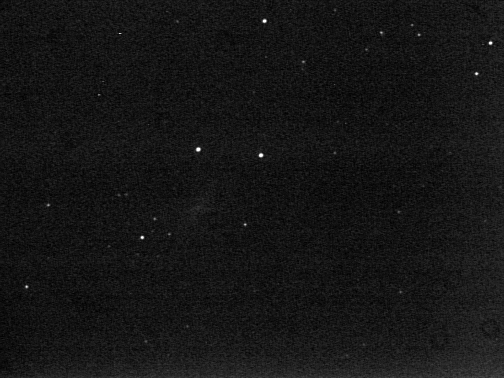 NGC3673 (galaxy) - 04/26/2017 - 8" SCT f6.3, StellaCam-3 @ 60 seconds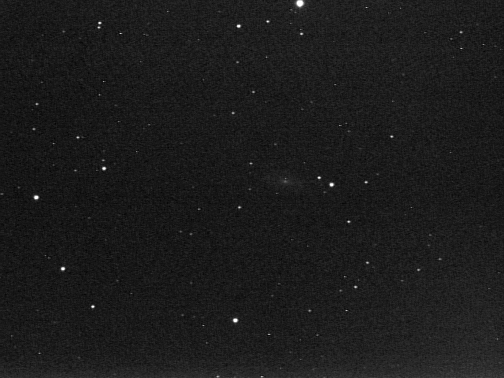 NGC3717 (galaxy) - 04/13/2012 - 8" SCT f6.3, StellaCam-3 @ 20 seconds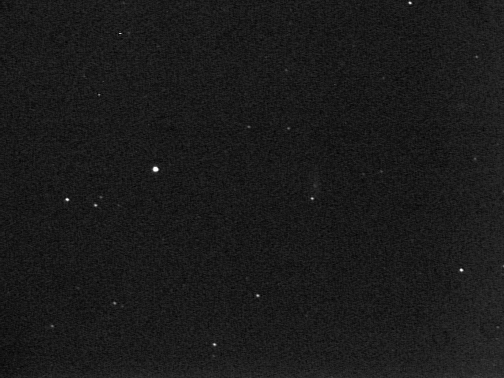 NGC3885 (galaxy) - 04/10/2015 - 8" SCT f5, StellaCam-3 @ 35 seconds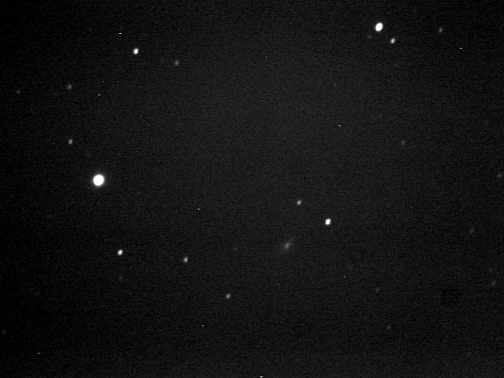 NGC3904 (galaxy) - 04/13/2012 - 8" SCT f6.3, StellaCam-3 @ 20 seconds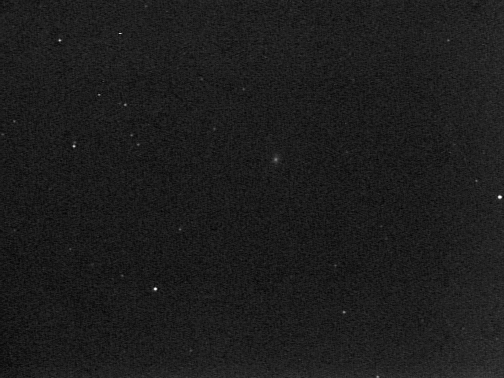 NGC3923 (galaxy) - 04/13/2012 - 8" SCT f6.3, StellaCam-3 @ 20 seconds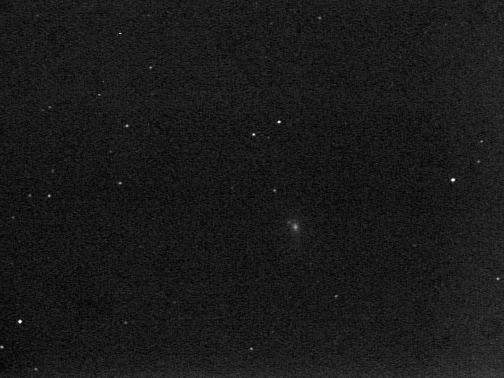 NGC3936 (galaxy) - 04/13/2012 - 8" SCT f6.3, StellaCam-3 @ 20 seconds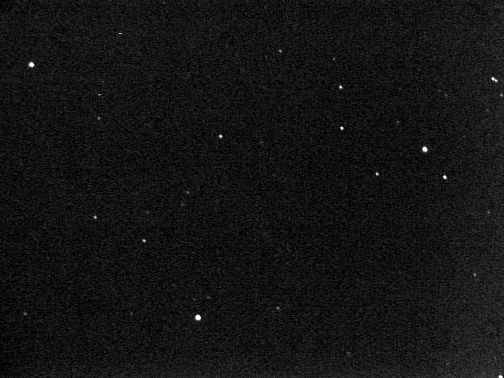 NGC4087 (galaxy) - 03/11/2016 - 8" SCT f6.3, StellaCam-3 @ 35 seconds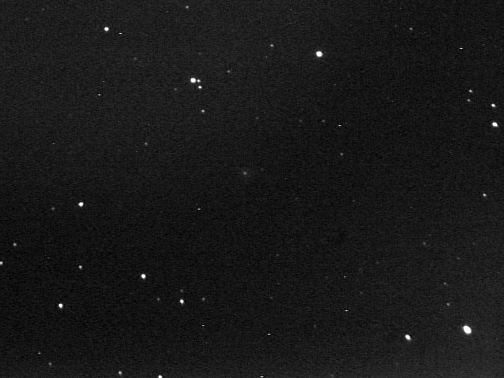 NGC4105 & 4106 (galaxy) - 04/13/2012 - 8" SCT f6.3, StellaCam-3 @ 20 seconds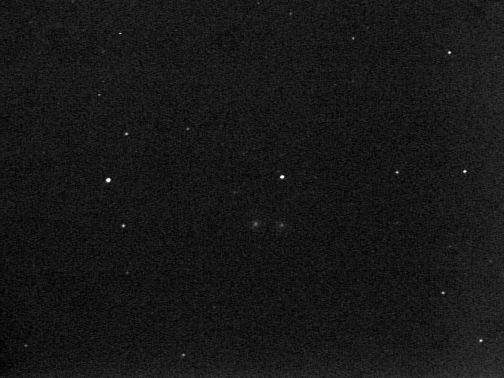 NGC4304 (galaxy) - 05/08/2016 - 8" SCT f6.3, StellaCam-3 @ 35 seconds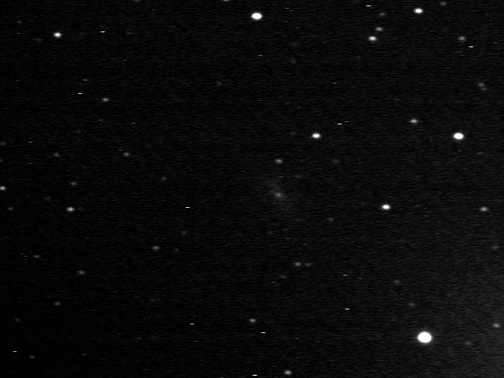 NGC4968 (galaxy) - 03/29/2016 - 8" SCT f5, StellaCam-3 @ 35 seconds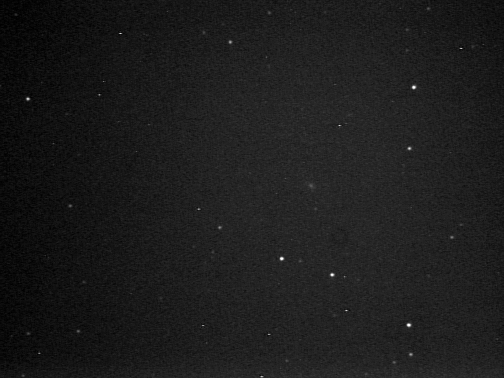 NGC4970 (galaxy) - 03/29/2016 - 8" SCT f5, StellaCam-3 @ 35 seconds





NGC4993 (galaxy) - 03/29/2016 - 8" SCT f5, StellaCam-3 @ 35 seconds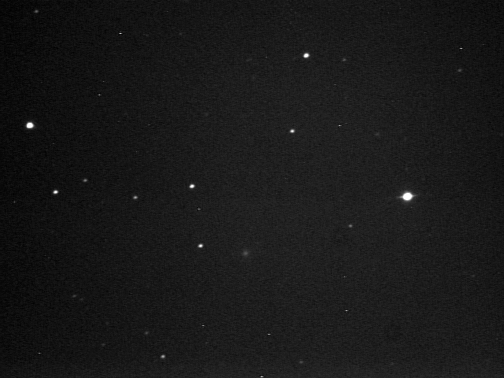 NGC5061 (galaxy) - 04/19/2012 - 8" SCT f6.3, StellaCam-3 @ 20 seconds





NGC5078 (galaxy) - 04/19/2012 - 8" SCT f6.3, StellaCam-3 @ 20 seconds





NGC5085 (galaxy) - 04/19/2012 - 8" SCT f6.3, StellaCam-3 @ 20 seconds





NGC5101 (galaxy) - 04/19/2012 - 8" SCT f6.3, StellaCam-3 @ 20 seconds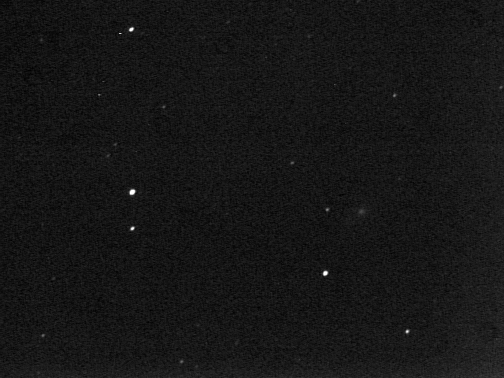 NGC5150, 5152, and 5153 (galaxy) - 05/17/2012 - 8" SCT f6.3, StellaCam-3 @ 25 seconds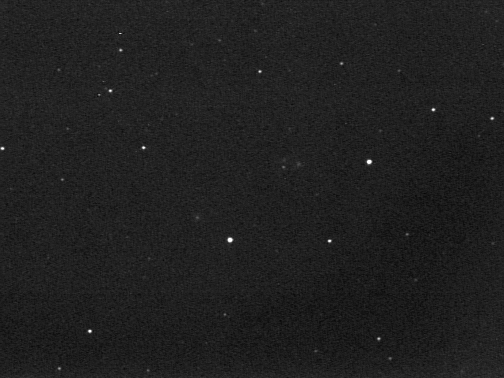 NGC5135 (galaxy) - 05/17/2012 - 8" SCT f6.3, StellaCam-3 @ 25 seconds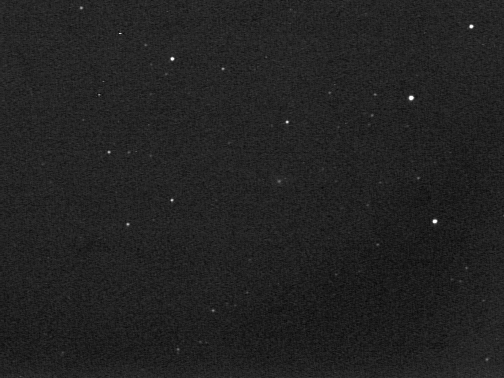 NGC5264 (galaxy) - 05/08/2016 - 8" SCT f6.3, StellaCam-3 @ 35 seconds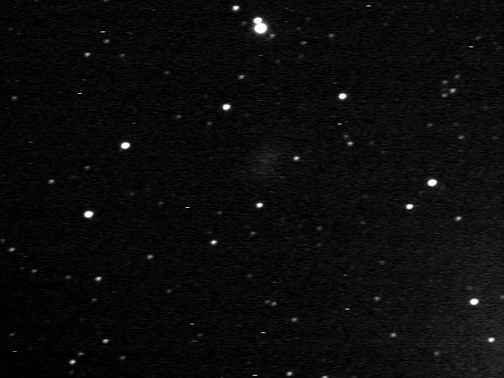 NGC5328 (galaxy) - 05/17/2012 - 8" SCT f6.3, StellaCam-3 @ 25 seconds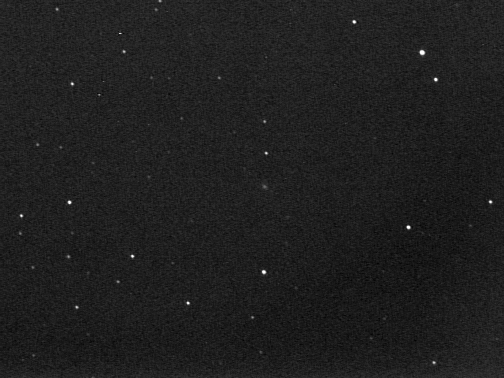 NGC5556 (galaxy) - 05/08/2016 - 8" SCT f6.3, StellaCam-3 @ 35 seconds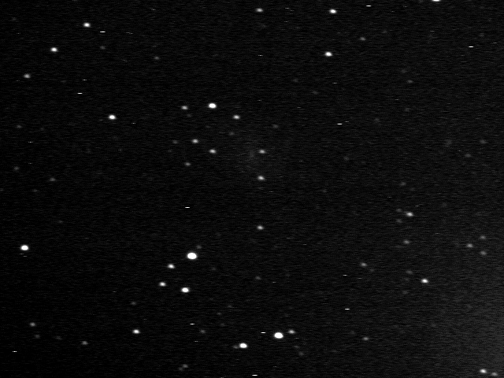 NGC5592 (galaxy) - 05/17/2012 - 8" SCT f6.3, StellaCam-3 @ 25 seconds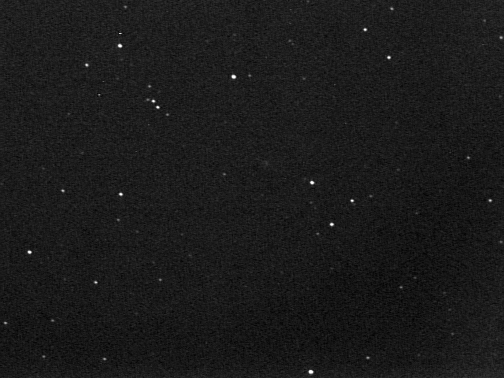 NGC5626 (galaxy) - 05/17/2012 - 8" SCT f6.3, StellaCam-3 @ 25 seconds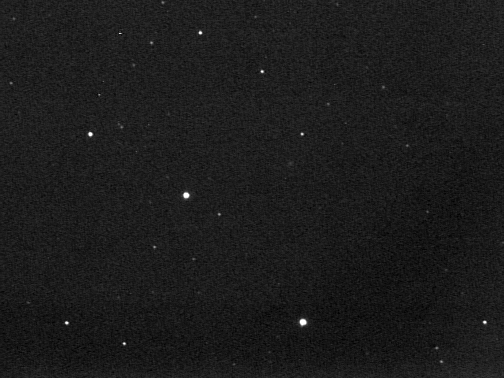 NGC5626 with airplane (galaxy) - 05/17/2012 - 8" SCT f6.3, StellaCam-3 @ 25 seconds





NGC5694 (globular cluster) - 05/17/2012 - 8" SCT f6.3, StellaCam-3 @ 20 seconds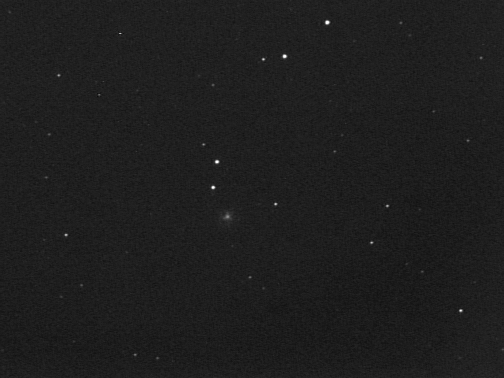 NGC5694 (globular cluster) - 05/24/1998 - 8" Dob f4.5, 32mm + 2.8x Barlow 78x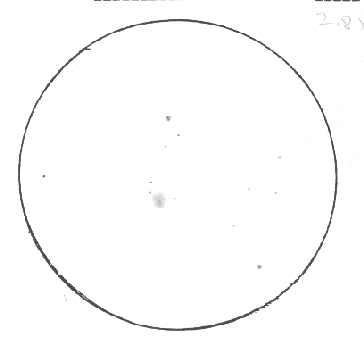 IC764 (galaxy) - 05/08/2016 - 8" SCT f6.3, StellaCam-3 @ 35 seconds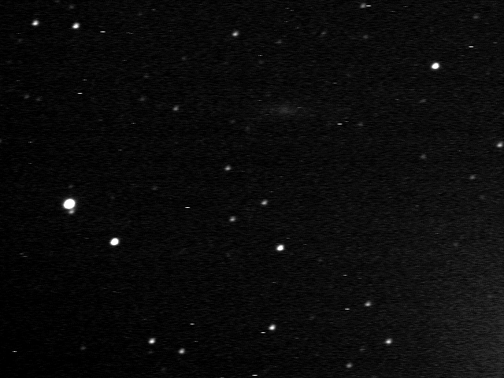 IC2995 (galaxy) - 04/10/2015 - 8" SCT f5, StellaCam-3 @ 35 seconds





IC4351 (galaxy) - 05/17/2012 - 8" SCT f6.3, StellaCam-3 @ 25 seconds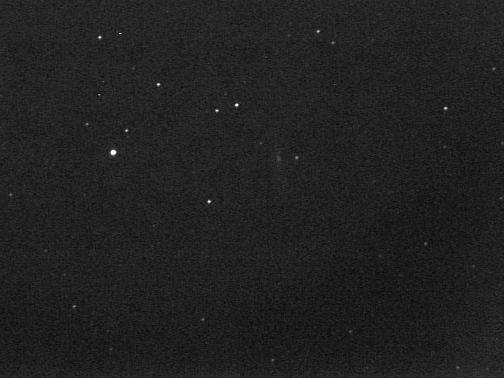 ---
Deep-Sky objects located in Constellation of Sextans:


NGC2967 (galaxy) - 03/20/2012 - 8" SCT f6.3, StellaCam-3 @ 20 seconds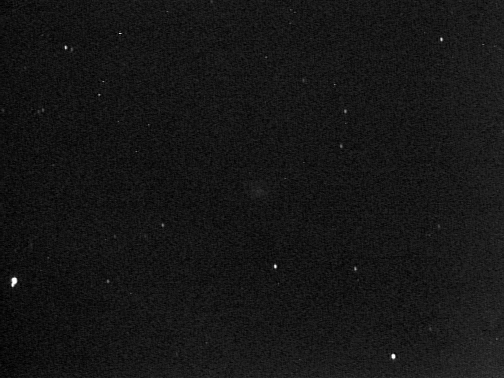 NGC2969 (galaxy) - 03/11/2016 - 8" SCT f6.3, StellaCam-3 @ 35 seconds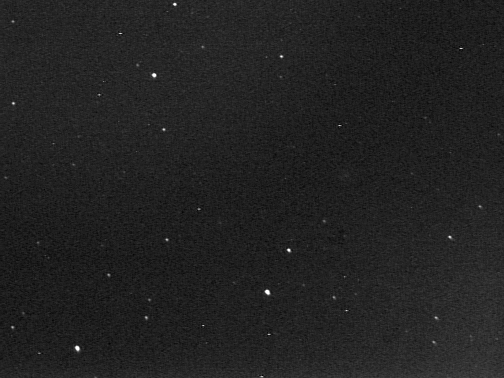 NGC2974 (galaxy) - 03/20/2012 - 8" SCT f6.3, StellaCam-3 @ 20 seconds





NGC2978 (galaxy) - 03/20/2012 - 8" SCT f6.3, StellaCam-3 @ 30 seconds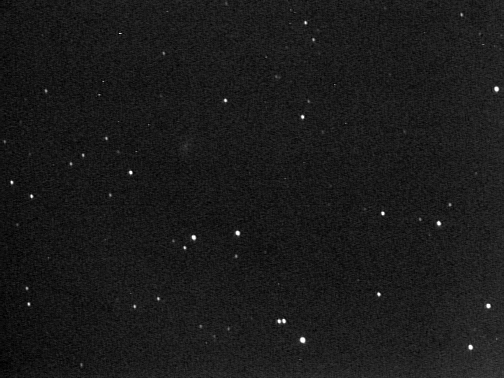 NGC2979 (galaxy) - 03/11/2016 - 8" SCT f6.3, StellaCam-3 @ 35 seconds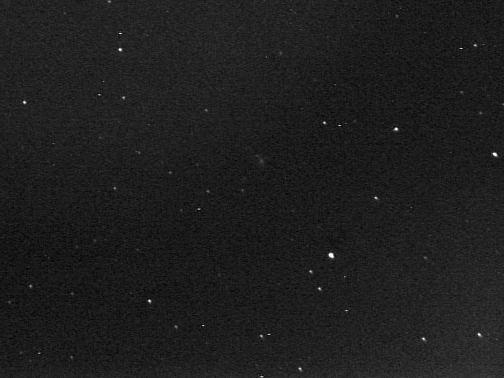 NGC2980 (galaxy) - 04/11/2015 - 8" SCT f5, StellaCam-3 @ 35 seconds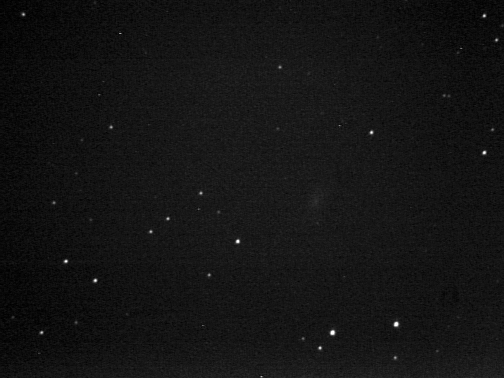 NGC2990 (galaxy) - 04/11/2015 - 8" SCT f5, StellaCam-3 @ 35 seconds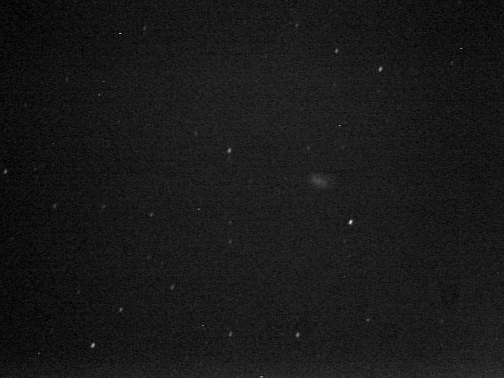 NGC3018 & 3023 (galaxy) - 04/11/2015 - 8" SCT f5, StellaCam-3 @ 35 seconds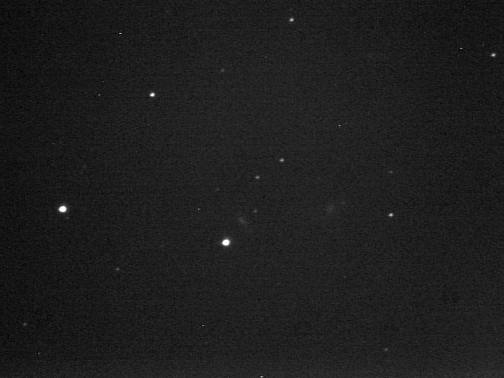 NGC3044 (galaxy) - 03/20/2012 - 8" SCT f6.3, StellaCam-3 @ 20 seconds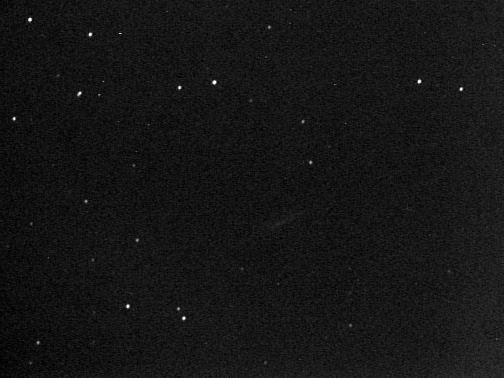 NGC3055 (galaxy) - 03/20/2012 - 8" SCT f6.3, StellaCam-3 @ 20 seconds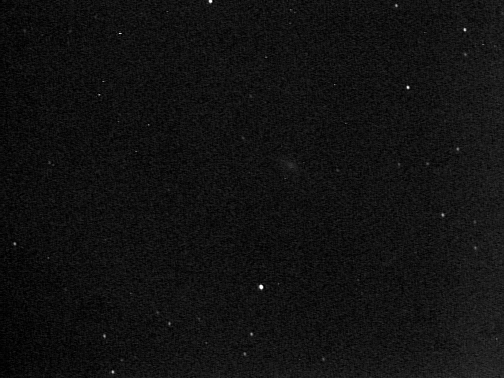 NGC3090 (galaxy) - 03/20/2012 - 8" SCT f6.3, StellaCam-3 @ 20 seconds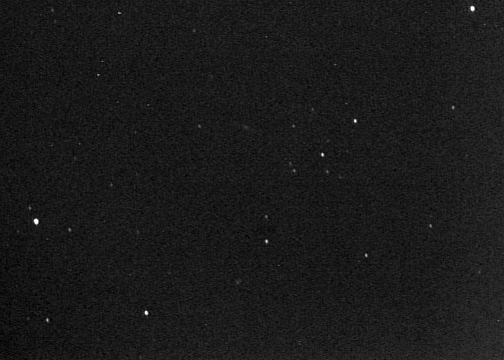 NGC3110/3122 (galaxy) - 03/11/2016 - 8" SCT f6.3, StellaCam-3 @ 35 seconds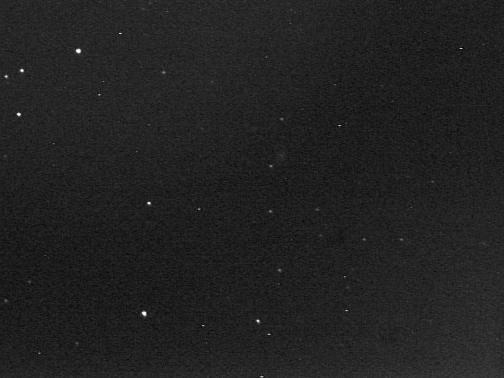 NGC3115 (galaxy) "the Spindle Galaxy" - 03/20/2012 - 8" SCT f6.3, StellaCam-3 @ 25 seconds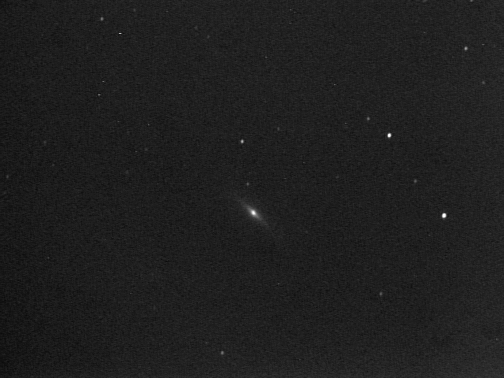 NGC3156 (galaxy) - 03/20/2012 - 8" SCT f6.3, StellaCam-3 @ 20 seconds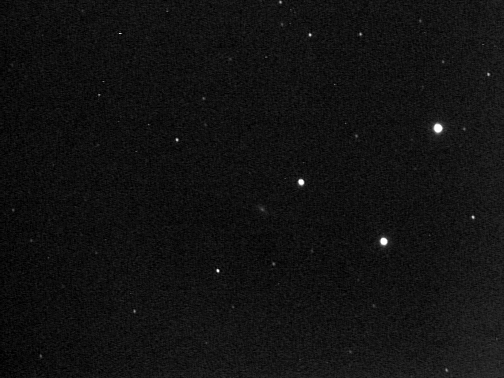 NGC3166 & 3169 (galaxy) - 03/20/2012 - 8" SCT f6.3, StellaCam-3 @ 20 seconds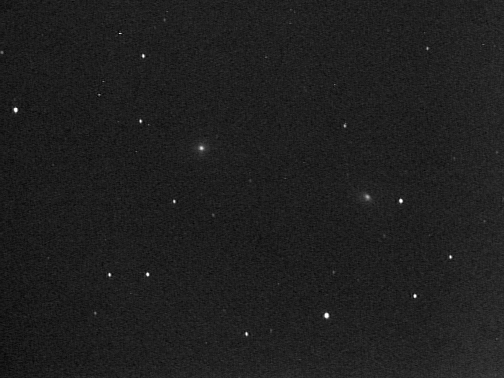 NGC3246 (galaxy) - 04/11/2015 - 8" SCT f5, StellaCam-3 @ 35 seconds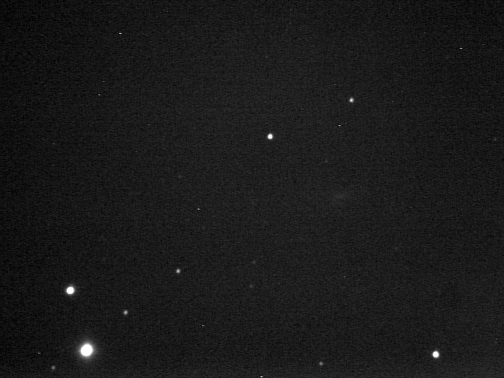 NGC3375 (galaxy) - 03/20/2012 - 8" SCT f6.3, StellaCam-3 @ 20 seconds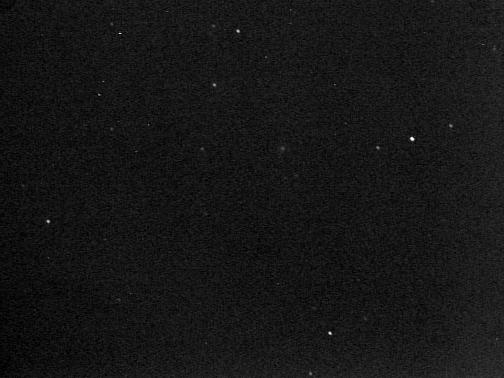 NGC3423 (galaxy) - 03/11/2016 - 8" SCT f6.3, StellaCam-3 @ 35 seconds





Sextans-A (galaxy) - 05/24/2014 - 6" RC f5, StellaCam-3 35 seconds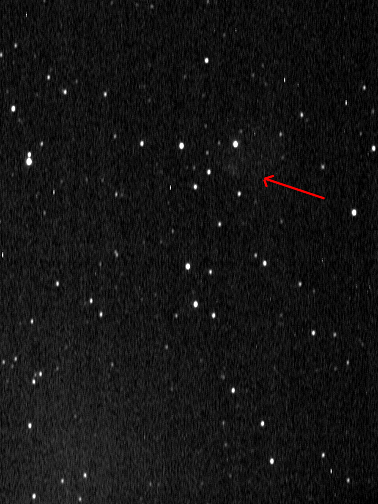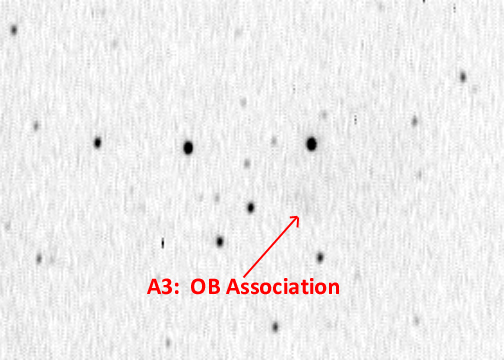 Sextans-B (galaxy) - 05/24/2014 - 6" RC f5, StellaCam-3 35 seconds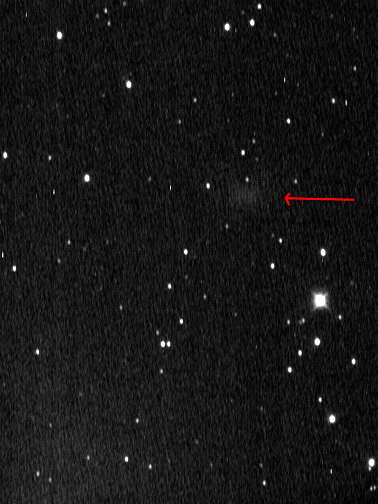 ---
Deep-Sky objects located in Constellation of Crater:


NGC3456 (galaxy) - 04/11/2015 - 8" SCT f5, StellaCam-3 @ 35 seconds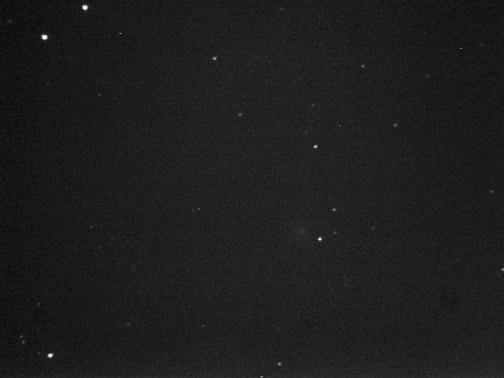 NGC3508 (galaxy) - 03/11/2016 - 8" SCT f6.3, StellaCam-3 @ 35 seconds





NGC3511 & 3513 (galaxy) - 04/13/2012 - 8" SCT f6.3, StellaCam-3 @ 25 seconds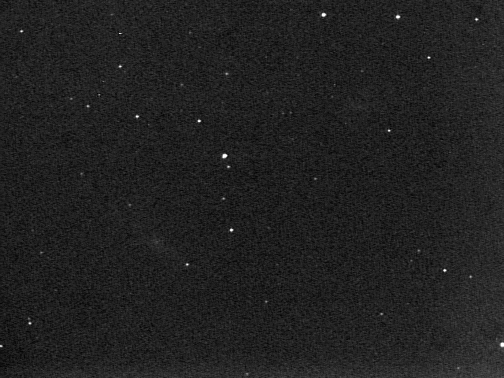 NGC3528/3497 & 3529 (galaxy) - 03/11/2016 - 8" SCT f6.3, StellaCam-3 @ 35 seconds





NGC3571 (galaxy) - 04/13/2012 - 8" SCT f6.3, StellaCam-3 @ 20 seconds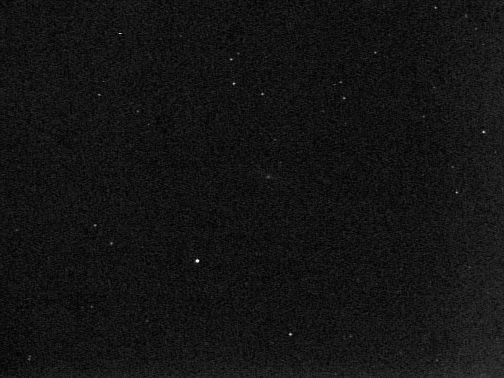 NGC3591 (galaxy) - 03/11/2016 - 8" SCT f6.3, StellaCam-3 @ 35 seconds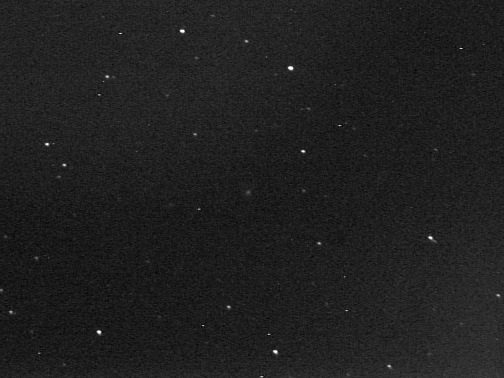 NGC3636 & 3637 (galaxy) - 04/13/2012 - 8" SCT f6.3, StellaCam-3 @ 20 seconds





NGC3660 (galaxy) - 04/13/2012 - 8" SCT f6.3, StellaCam-3 @ 20 seconds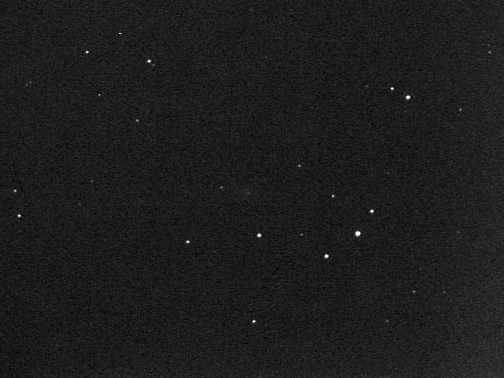 NGC3661 & 3667 (galaxy) - 03/11/2016 - 8" SCT f6.3, StellaCam-3 @ 35 seconds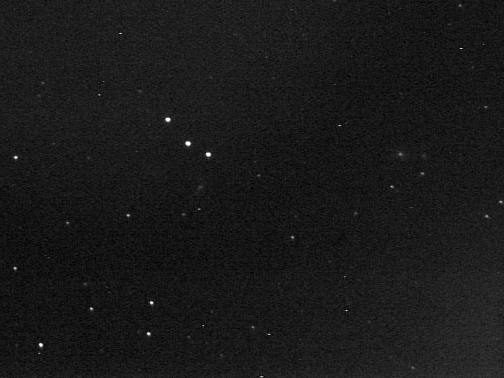 NGC3672 (galaxy) - 04/13/2012 - 8" SCT f6.3, StellaCam-3 @ 20 seconds





NGC3693 (galaxy) - 03/11/2016 - 8" SCT f6.3, StellaCam-3 @ 35 seconds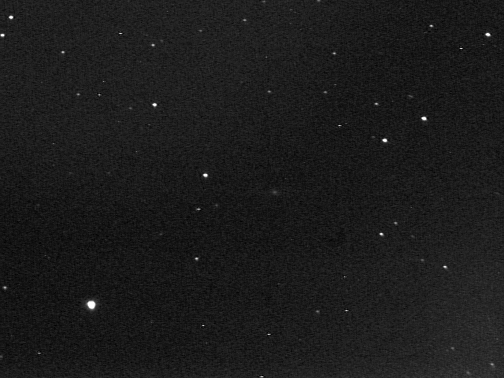 NGC3715 (galaxy) - 03/11/2016 - 8" SCT f6.3, StellaCam-3 @ 35 seconds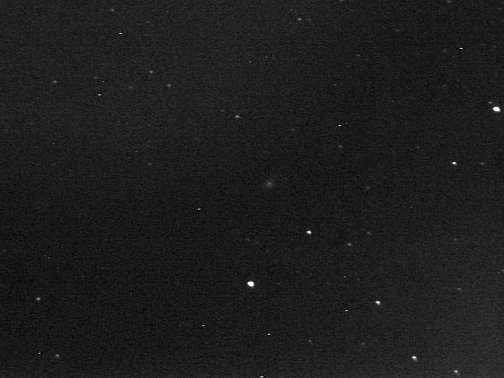 NGC3732 (galaxy) - 04/11/2015 - 8" SCT f5, StellaCam-3 @ 35 seconds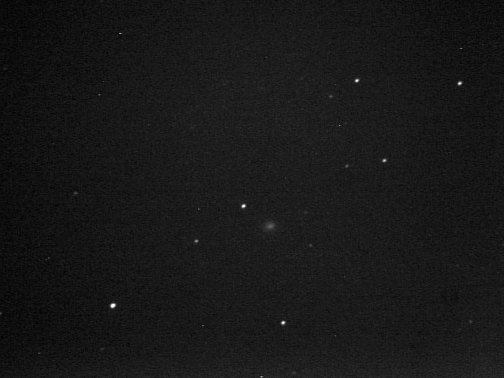 NGC3734 (galaxy) - 03/11/2016 - 8" SCT f6.3, StellaCam-3 @ 35 seconds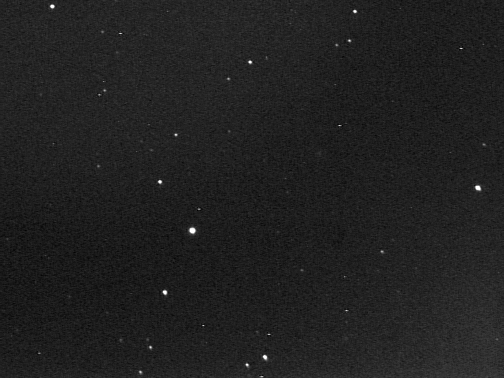 NGC3771 & 3791 (galaxy) - 03/11/2016 - 8" SCT f6.3, StellaCam-3 @ 35 seconds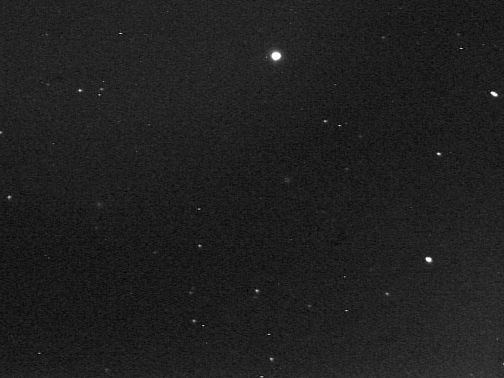 NGC3865 & 3866 (galaxy) - 04/13/2012 - 8" SCT f6.3, StellaCam-3 @ 20 seconds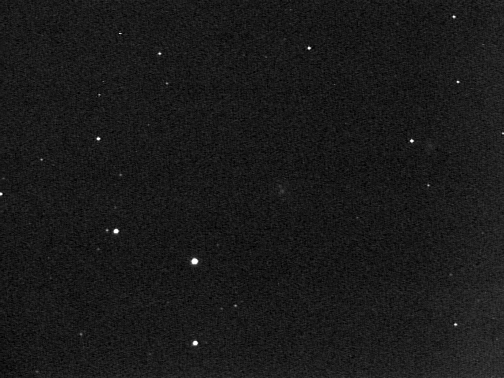 NGC3887 (galaxy) - 04/13/2012 - 8" SCT f6.3, StellaCam-3 @ 20 seconds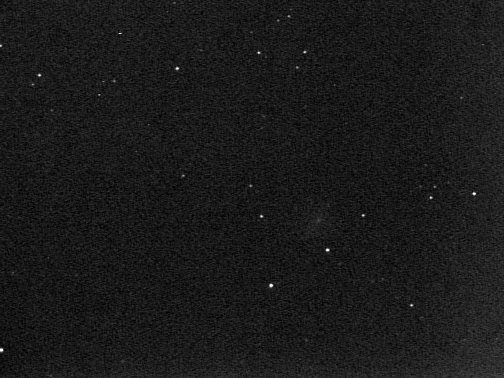 NGC3892 (galaxy) - 04/13/2012 - 8" SCT f6.3, StellaCam-3 @ 20 seconds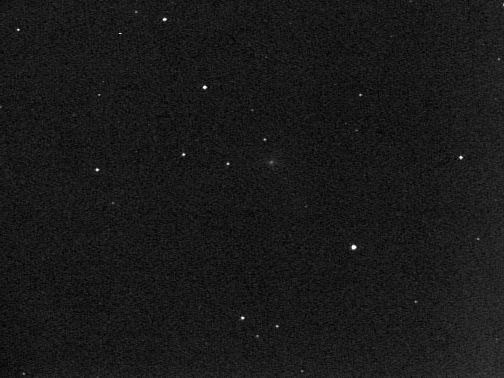 NGC3955 (galaxy) - 04/13/2012 - 8" SCT f6.3, StellaCam-3 @ 20 seconds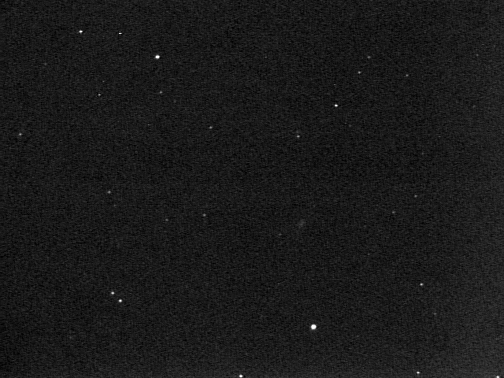 NGC3956 (galaxy) - 04/11/2015 - 8" SCT f5, StellaCam-3 @ 35 seconds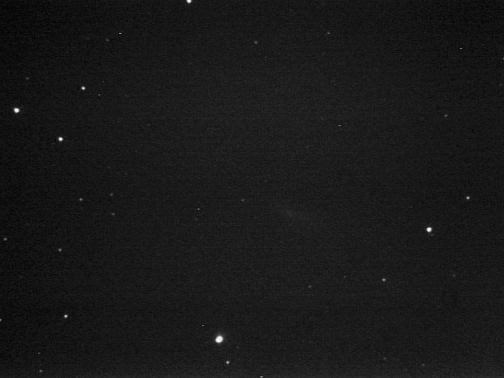 NGC3957 (galaxy) - 04/13/2012 - 8" SCT f6.3, StellaCam-3 @ 20 seconds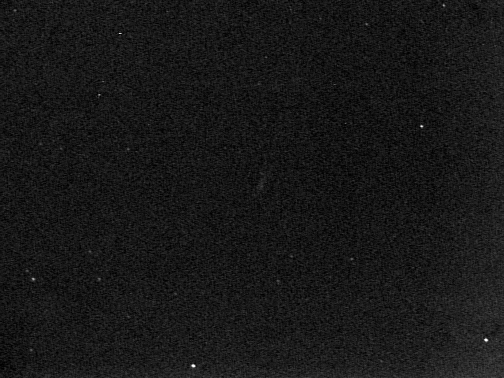 NGC3962 (galaxy) - 04/13/2012 - 8" SCT f6.3, StellaCam-3 @ 20 seconds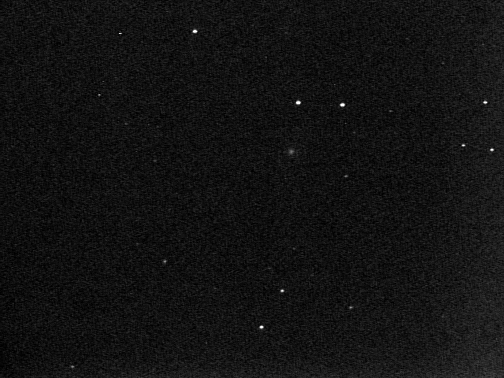 NGC3981 (galaxy) - 04/13/2012 - 8" SCT f6.3, StellaCam-3 @ 20 seconds





IC2627 (galaxy) - 04/11/2015 - 8" SCT f5, StellaCam-3 @ 35 seconds

---
Deep-Sky objects located in Constellation of Corvus:


NGC4024 (galaxy) - 04/13/2012 - 8" SCT f6.3, StellaCam-3 @ 20 seconds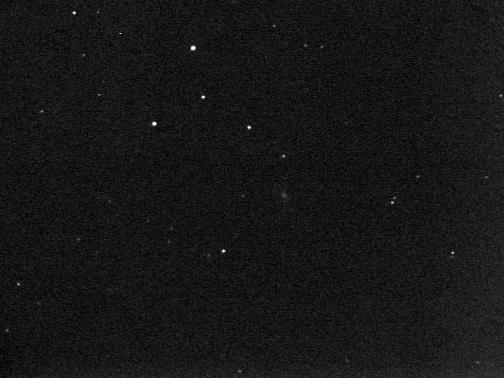 NGC4027 (galaxy) - 04/13/2012 - 8" SCT f6.3, StellaCam-3 @ 20 seconds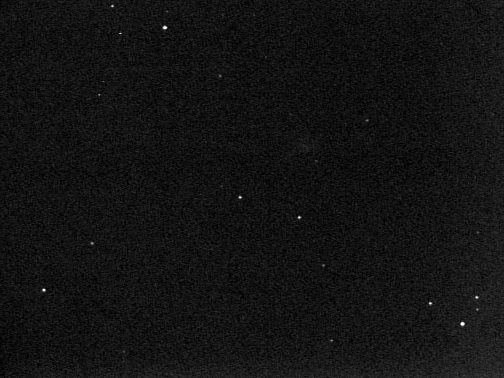 NGC4033 (galaxy) - 04/13/2012 - 8" SCT f6.3, StellaCam-3 @ 20 seconds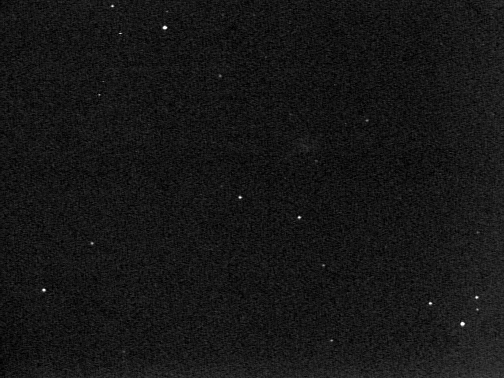 NGC4035 (galaxy) - 03/04/2017 - 8" SCT f6.3, StellaCam-3 @ 60 seconds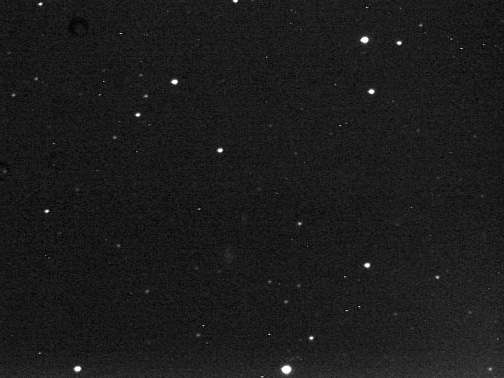 NGC4038 & 4039 (galaxy) "the Ring-Tail or Antenna Galaxy'
06/15/2018 - 8" SCT f6.3, StellaCam-3 @ 120 seconds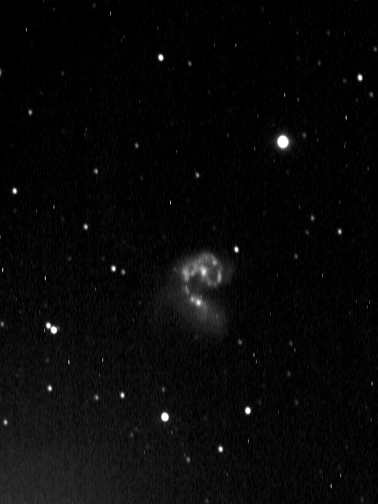 NGC4050 (galaxy) - 04/19/2012 - 8" SCT f6.3, StellaCam-3 @ 25 seconds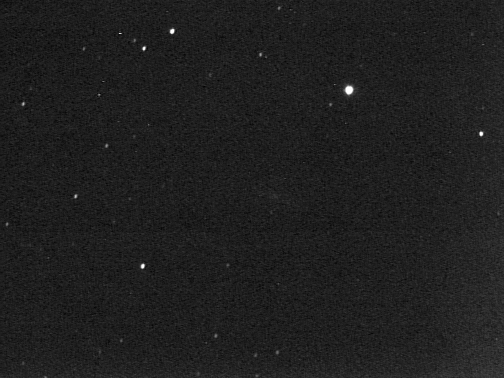 NGC4094 (galaxy) - 04/19/2012 - 8" SCT f6.3, StellaCam-3 @ 25 seconds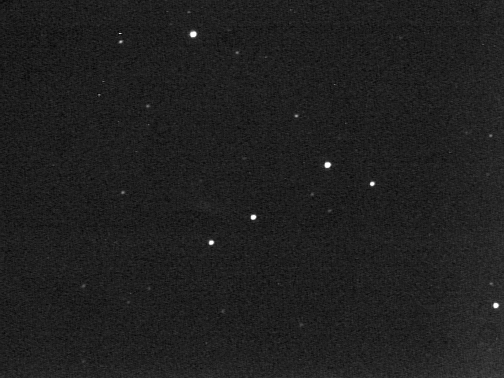 NGC4114 (galaxy) - 03/04/2017 - 8" SCT f6.3, StellaCam-3 @ 60 seconds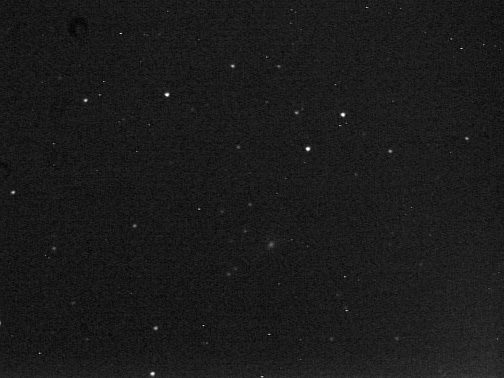 NGC4177 (galaxy) - 03/04/2017 - 8" SCT f6.3, StellaCam-3 @ 60 seconds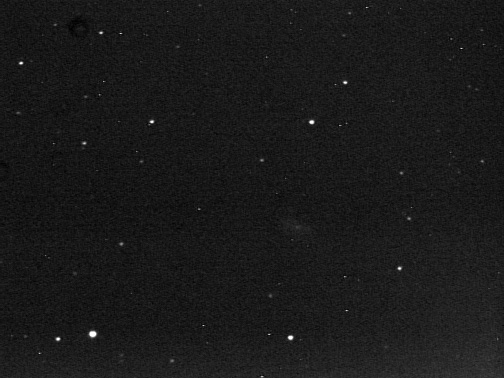 NGC4263 (galaxy) - 03/04/2017 - 8" SCT f6.3, StellaCam-3 @ 60 seconds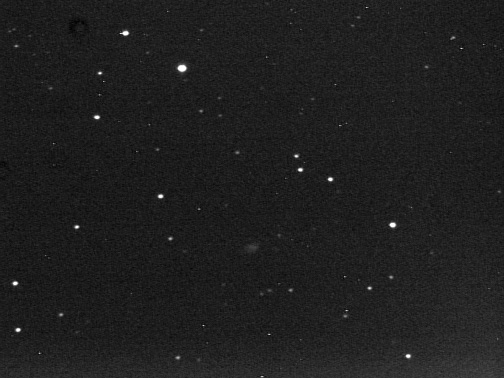 NGC4361 (planetary nebula) - 04/13/2012 - 8" SCT f6.3, StellaCam-3 @ 20 seconds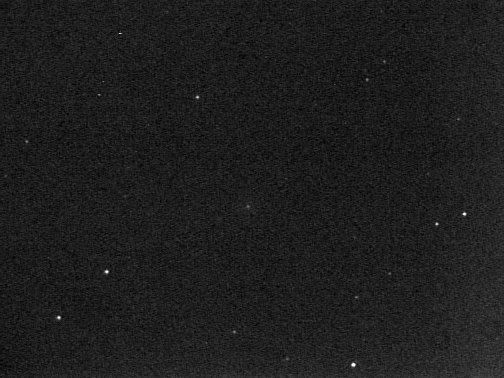 NGC4462 (galaxy) - 04/13/2012 - 8" SCT f6.3, StellaCam-3 @ 20 seconds






NGC4714 (galaxy) - 03/04/2017 - 8" SCT f6.3, StellaCam-3 @ 60 seconds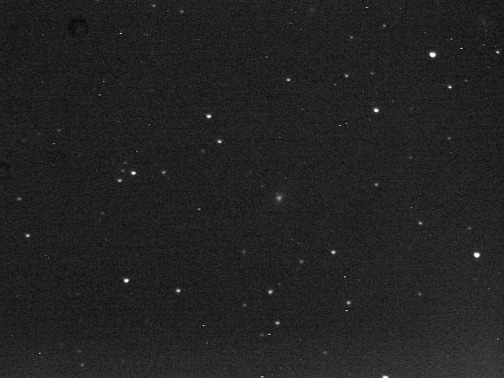 NGC4724 & 4727 (galaxy) - 04/19/2012 - 8" SCT f6.3, StellaCam-3 @ 25 seconds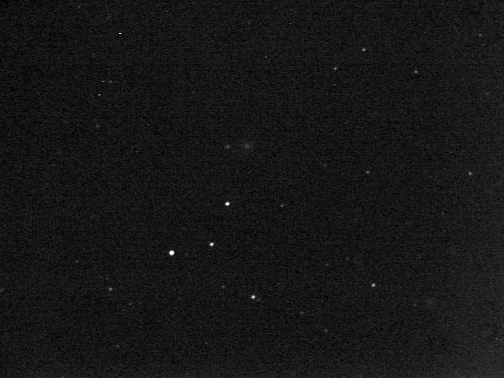 NGC4722 & 4748 (galaxy) - 03/04/2017 - 8" SCT f6.3, StellaCam-3 @ 60 seconds





NGC4756 (galaxy) - 04/19/2012 - 8" SCT f6.3, StellaCam-3 @ 25 seconds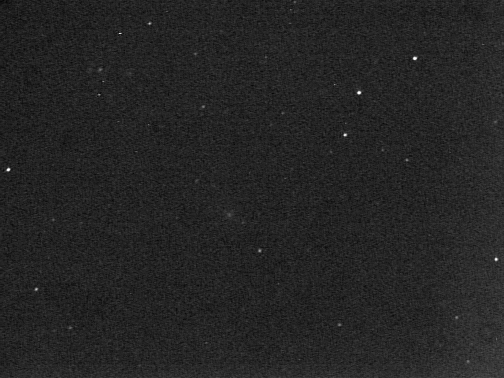 NGC4763 (galaxy) - 04/19/2012 - 8" SCT f6.3, StellaCam-3 @ 25 seconds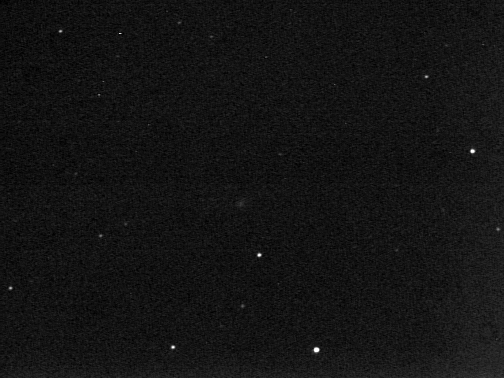 NGC4782 & 4783 (galaxy) - 04/19/2012 - 8" SCT f6.3, StellaCam-3 @ 25 seconds






NGC4782, 4783, 4792 & 4794 (galaxy) - 03/04/2017 - 8" SCT f6.3, StellaCam-3 @ 60 seconds





NGC4802 (galaxy) - 04/19/2012 - 8" SCT f6.3, StellaCam-3 @ 25 seconds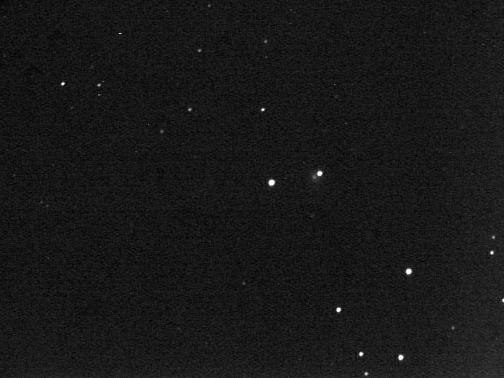 NGC4802 (galaxy) - 03/04/2017 - 8" SCT f6.3, StellaCam-3 @ 60 seconds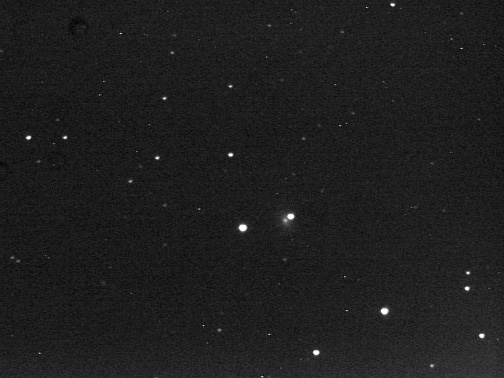 NGC4804 (non-existent) - 03/04/2017 - 8" SCT f6.3, StellaCam-3 @ 60 seconds

---
Hope you enjoyed the visit. Come again soon!
Larry McHenry, Pittsburgh, PA. USA

Astronomical Webportal: