V U L P E C U L A
Hello!

Vulpecula - 'The Fox', was created by Johannes Hevelius in 1690. He pictured it as a small fox with a goose in it's mouth.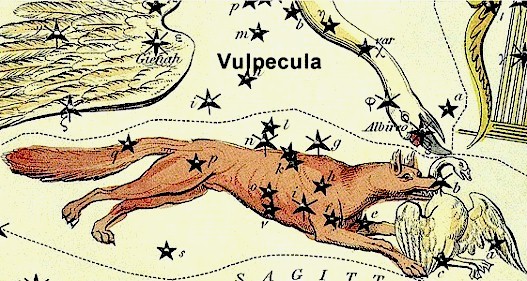 09/16/2009 - 8 seconds, StellaCam II 8mm, B&W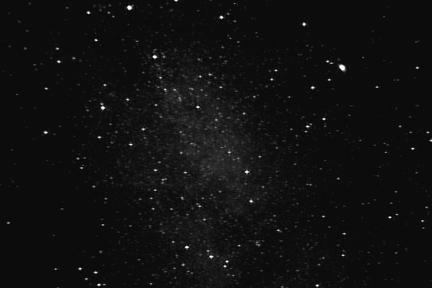 Vulpecula is home to a number of large stellar 'OB' Associations. An O-B Association is a large, very loose form of an open star cluster consisting of young spectral type "O" and "B" stars. They cover large volumes of space, are loosely held together by gravity and have short lifetimes of a few million years.

To view a sketch of a specific OB Association:
Click on the location of the object on the imagemap or select from the list below.




All sketches were made with an 80mm refractor spotting scope using low-power eyepieces, with an amici prism giving a corrected field of view. To view the sketches of these OB Associations, select from the list below:

---
Additional Deep-Sky objects located in this Constellation:

Alpha Vulpeculae (double star) - 07/22/2014 - 80mm Bosma Refractor F6.3, StellaCam-II @ 1/2 second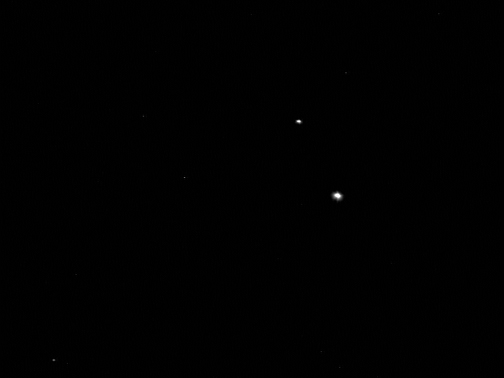 M27 (planetary nebula) - 09/19/2009 - 8" SCT f6.3, StellaCam-II 8 seconds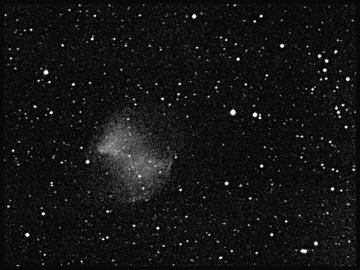 M27 - - 11/25/1984 - 10" Dob f5.4, 27mm 52x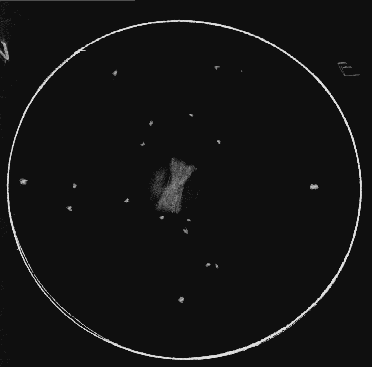 M27 - 07/07/2010 - 80" refractor f6.3, Samsung 8 seconds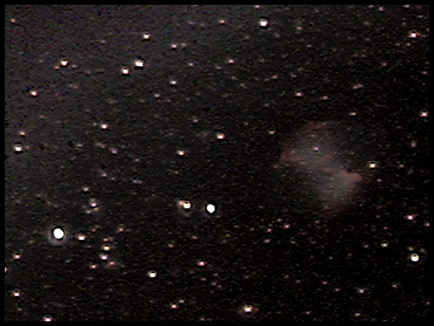 M27 - 09/10/2010 - 8" SCT f6.3, StellaCam-3 60 seconds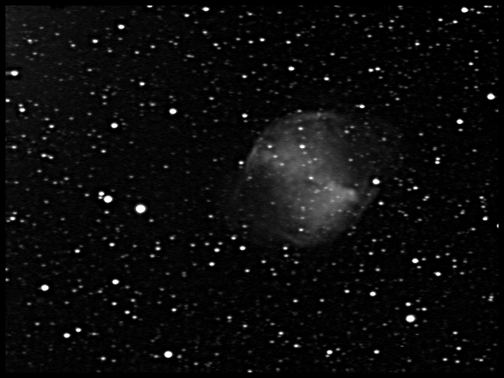 M27 - 08/25/2011 - 6" RC f5, StellaCam-3 @ 25 seconds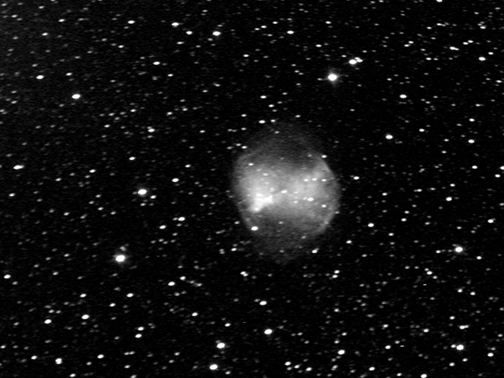 M27 - 05/31/2016 - 8" SCT f6.3, StellaCam-3 120 seconds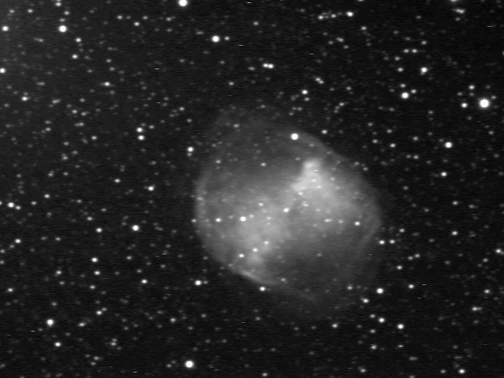 M27 - 06/20/2020 - Canon Zoom lens - 100mm f5.6, ASI290MC 12.5 minutes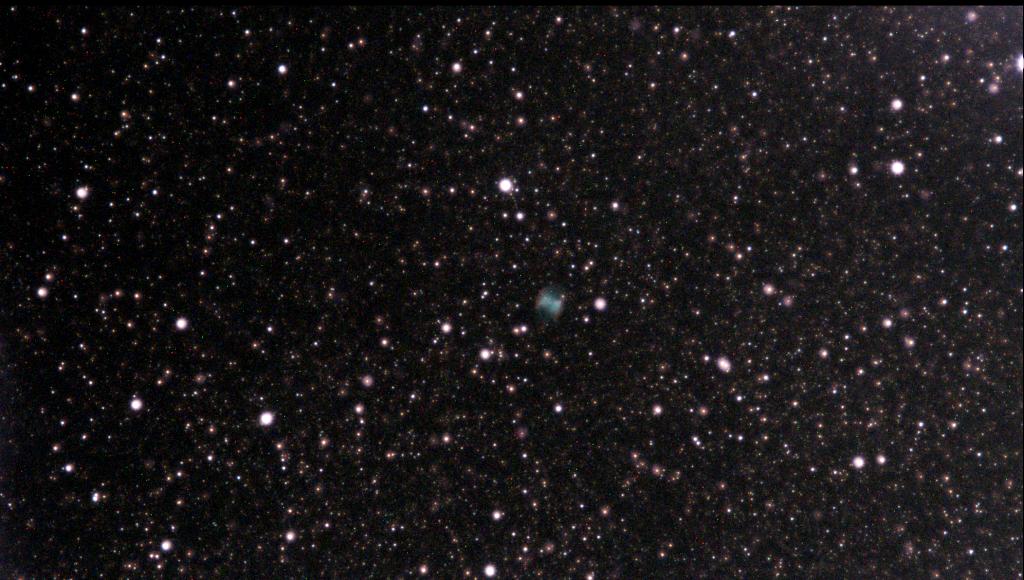 NGC6793 (open cluster) - 07/08/2010 - 80mm refractor f6.3, StellaCam-II 8 seconds - 10/13/1998 - 8" Dob f4.5, 30mm 68x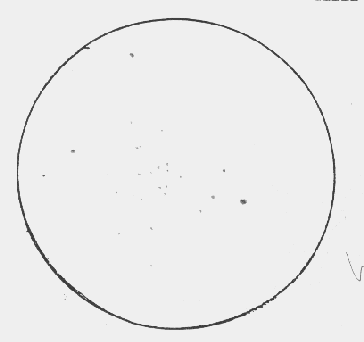 NGC6800 (open cluster) - 07/08/2010 - 80mm refractor f6.3, StellaCam-II 8 seconds - 08/15/1988 - 8" Dob f4.5, 28mm 41x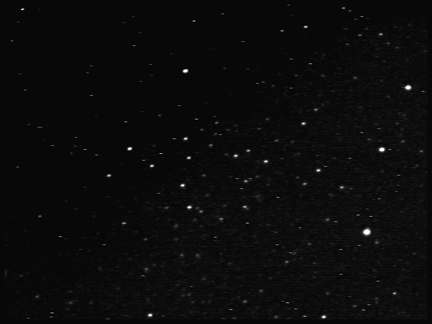 NGC6802 (open cluster) - 07/10/2010 - 8" SCT f6.3, StellaCam-II 8 seconds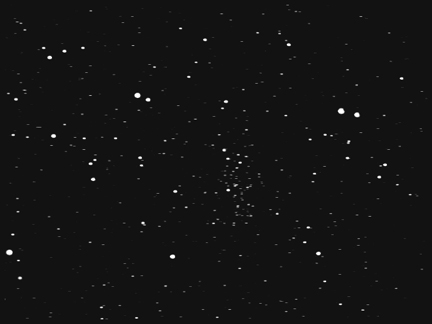 NGC 6813 (nebula) - 06/27/2014 - 6" RC f5, StellaCam-3 @ 30 seconds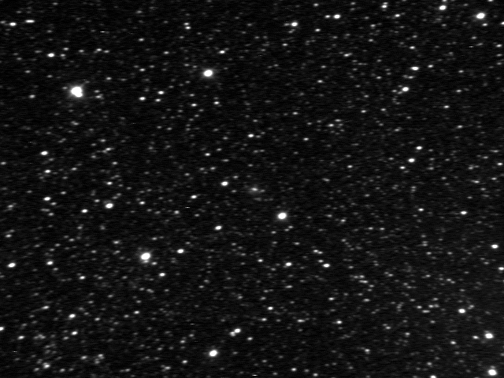 NGC6815 (open cluster) - 07/08/2010 - 80mm refractor f6.3, StellaCam-II 8 seconds - 10/13/1998 - 8" Dob f4.5, 30mm 68x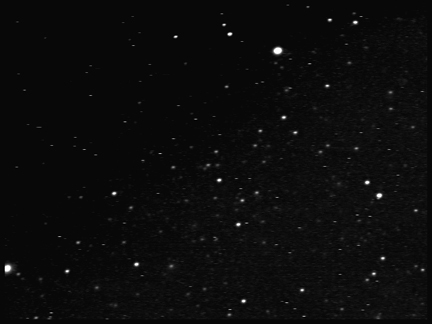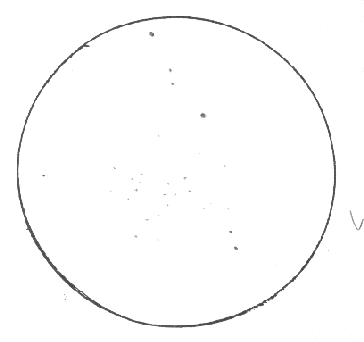 NGC6820 (nebula & Cr404) - 08/09/2013 - 6" RC f5, StellaCam-3 25 seconds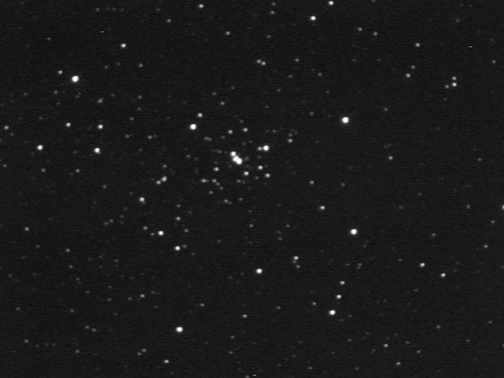 NGC6823 (open cluster) - 07/10/2010 - 8" SCT f6.3, StellaCam-II 8 seconds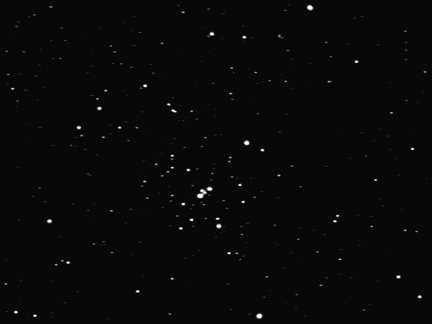 NGC6827 (open cluster) - 06/27/2014 - 6" RC f5, StellaCam-3 @ 30 seconds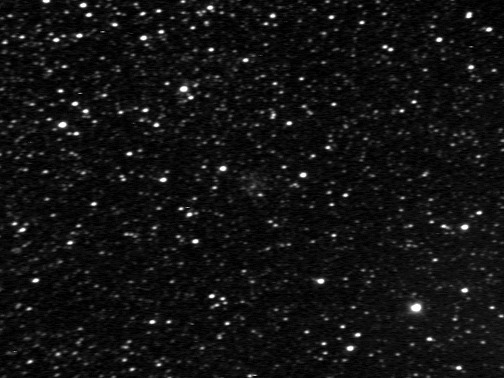 NGC6830 (open cluster) - 07/10/2010 - 8" SCT f6.3, StellaCam-II 8 seconds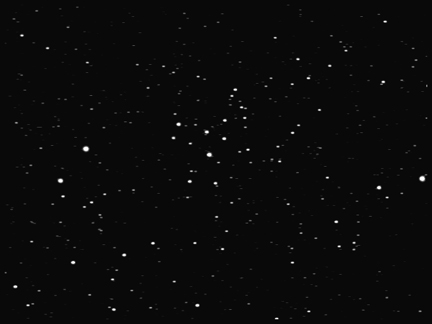 NGC6834 (open cluster) - 07/10/2010 - 8" SCT f6.3, StellaCam-II 8 seconds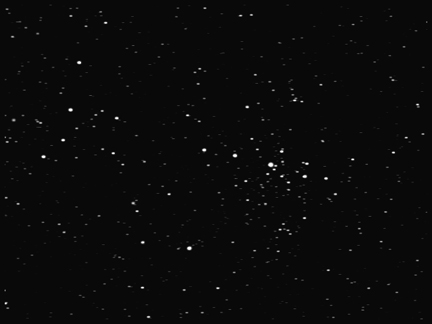 NGC6842 (planetary nebula) - 08/09/2013 - 6" RC f5, StellaCam-3 25 seconds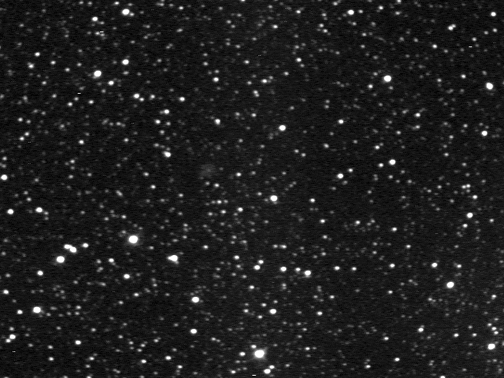 NGC6847 (open cluster - starcloud) - 06/21/2017 - 8" SCT f6.3, StellaCam-3 @ 60 seconds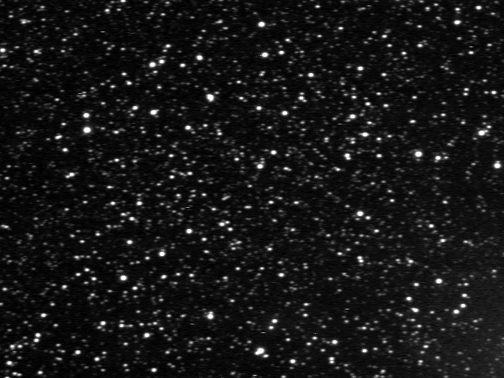 NGC6882 & 6885 (open cluster) - 07/10/2010 - 8" SCT f6.3, StellaCam-II 8 seconds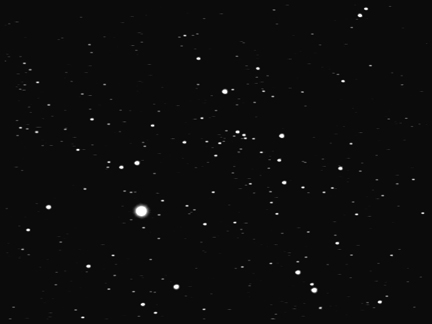 NGC6904 (open cluster) - 07/10/2010 - 8" SCT f6.3, StellaCam-II 8 seconds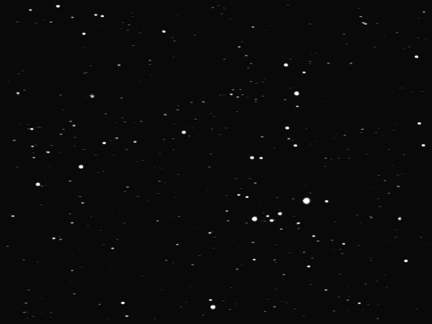 NGC6921 (galaxy) - 08/09/2013 - 6" RC f5, StellaCam-3 25 seconds




NGC6938 (open cluster) - 07/08/2010 - 80mm refractor f6.3, StellaCam-II 8 seconds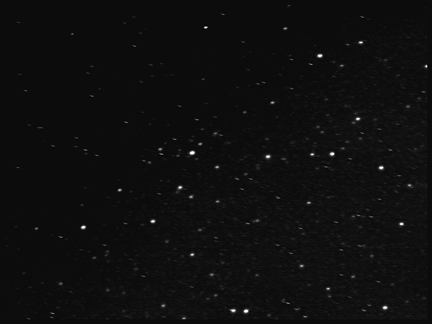 NGC6940 (open cluster) - 07/08/2010 - 80mm refractor f6.3, StellaCam-II 8 seconds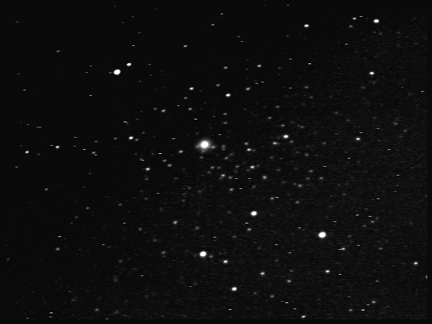 NGC7052 (galaxy) - 08/09/2013 - 6" RC f5, StellaCam-3 25 seconds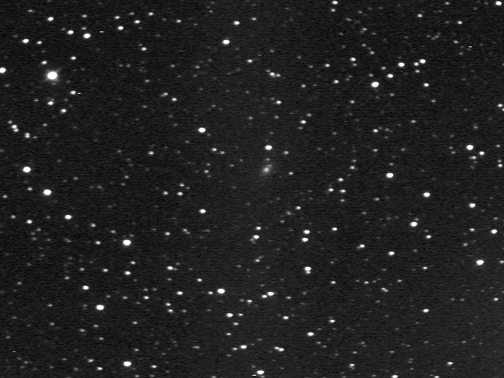 NGC7080 (galaxy) - 08/09/2013 - 6" RC f5, StellaCam-3 25 seconds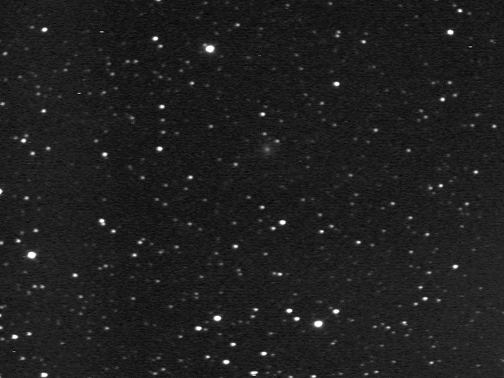 IC4954 & 4955 (reflection nebula) - 09/07/2015 - 8" SCT f6.3, StellaCam-3 @ 60 seconds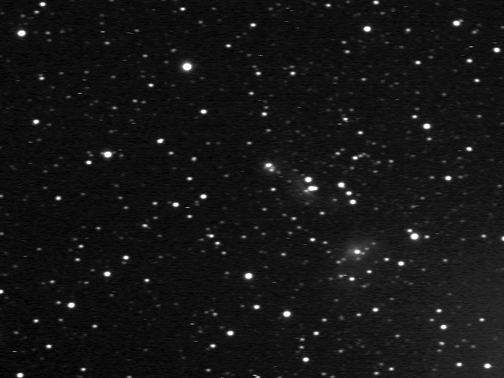 Abell-54 (planetary nebula) - 10/21/2017 - 8" SCT f6.3, StellaCam-3 @ 3 minutes (no O-III filter)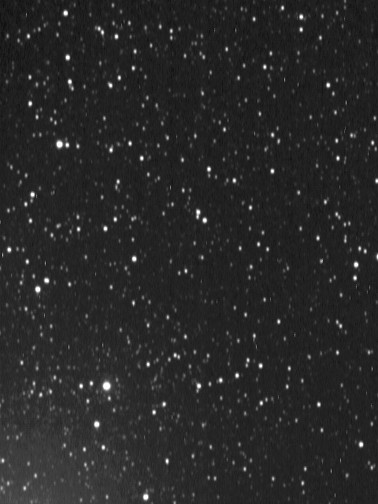 (in the right location, but nothing visible)



Berkeley 52 (open cluster) - 06/27/2014 - 6" RC f5, StellaCam-3 @ 30 seconds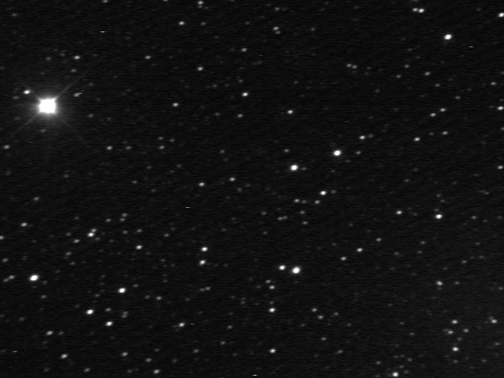 Berkeley 83 (open cluster) - 06/27/2014 - 6" RC f5, StellaCam-3 @ 30 seconds






Collinder-399 "the CoatHanger" - 08/15/1988 - 80mm refractor f1.8, 28mm 11x




Collinder-399 (open cluster) - 07/10/2010 - StellaCam-Ex & Canon 55mm cctv lens 2.5 seconds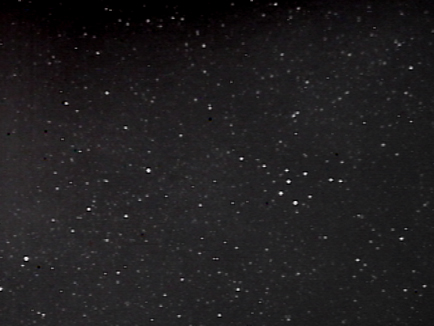 CR399 (asterism) - 10/20/2017 - Canon Zoom CCTV - 100mm f1.8 , StellaCam-II @ 2 seconds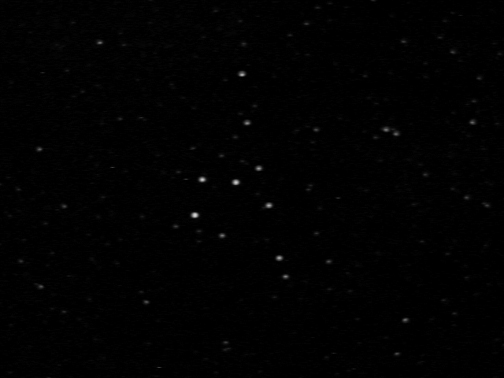 Czernik 41 (open cluster) - 06/27/2014 - 6" RC f5, StellaCam-3 @ 15 seconds






Dolidze 53 (open cluster) - 07/22/2014 - 8" SCT f5, StellaCam-3 20 seconds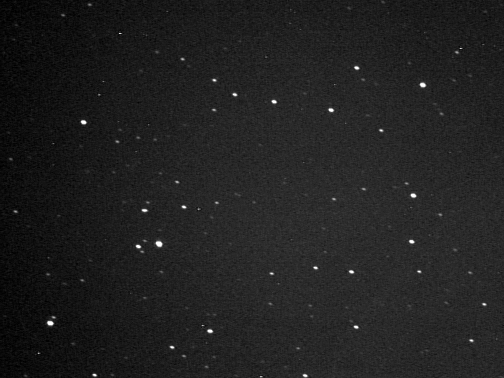 King 27 (open cluster) - 06/27/2014 - 6" RC f5, StellaCam-3 @ 15 seconds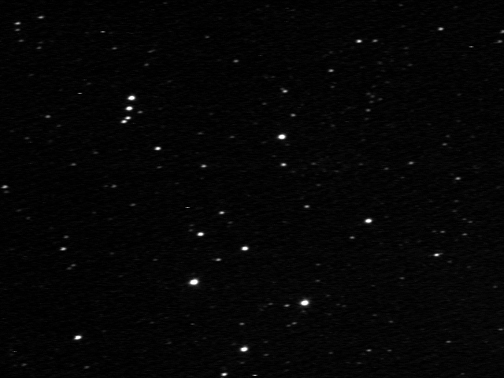 Pk72-17.1 (Planetary nebula) - 09/07/2015 - 8" SCT f6.3, StellaCam-3 @ 60 seconds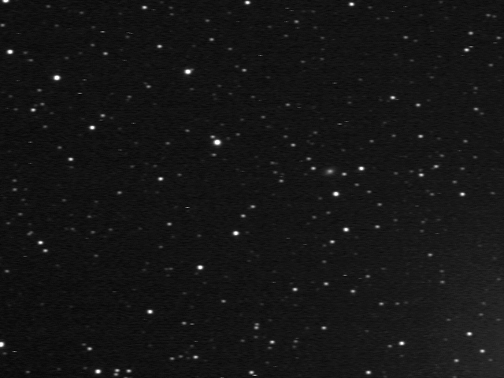 Roslund-2 (open cluster) - 06/09/2015 - 8" SCT f6.3, StellaCam-3 @ 15 seconds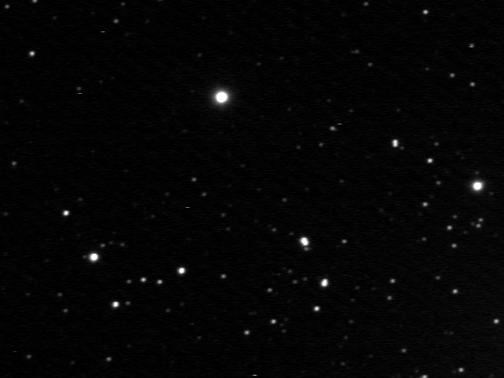 Roslund-4 (open cluster) - 06/09/2015 - 8" SCT f6.3, StellaCam-3 @ 15 seconds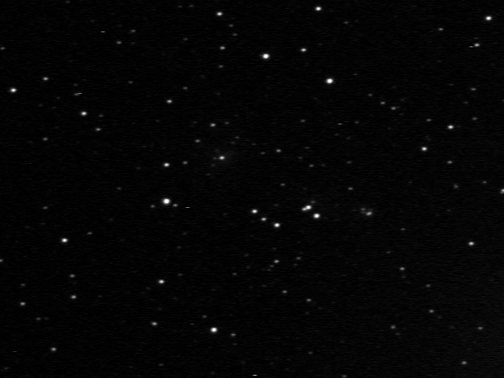 Sharpless 2-88A&B (emission nebula) - 08/29/2016 - 8" SCT f6.3, StellaCam-3 @ 60 seconds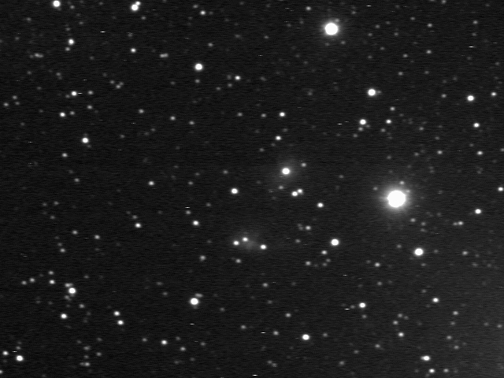 Sharpless 2-88 (emission nebula) - 09/07/2015 - 80mm Refractor f5.5, StellaCam-3 @ 60 seconds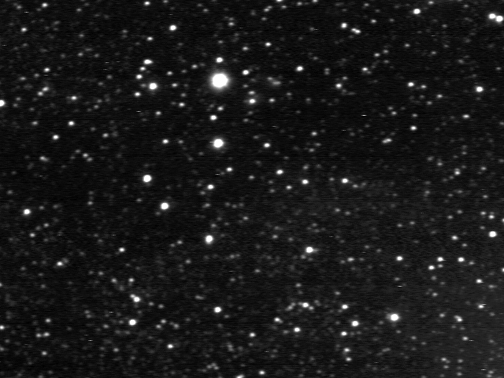 Sharpless 2-90 (emission nebula) - 09/07/2015 - 8" SCT f6.3, StellaCam-3 @ 60 seconds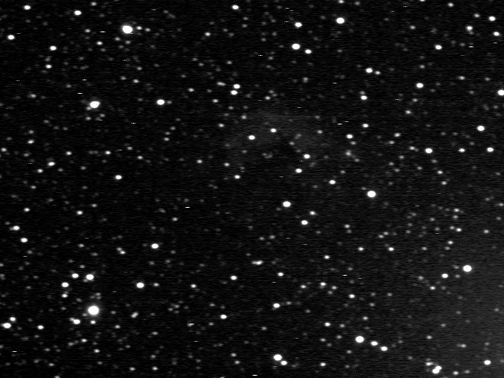 Stock-1 (open cluster) - 08/09/2013 - 50mm Refractor, StellaCam-II 8 seconds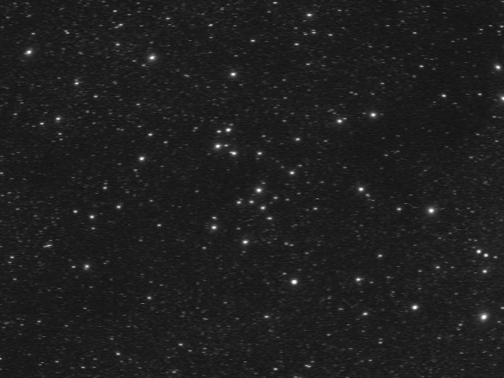 ---
Hope you enjoyed the visit. Come again soon!
Larry McHenry, Pittsburgh, PA. USA

Astronomical Webportal: