P U P P I S - P Y X I S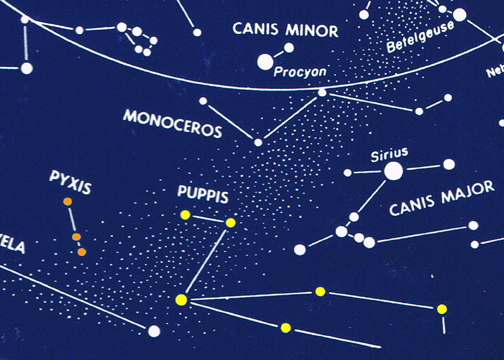 Hello!

Puppis, "The Ship's Stern" is the northern most section of the great ship, Argo Navis, the ship of Jason and the Argonauts in their quest for the Golden Fleece. Argo Navis was a huge constellation, one of the original 48 listed by Ptolemy,
but in 1763, French Astronomer and mapmaker Nicolas de Lacailee split the ship into three more manageable constellations, with Puppis representing the back or 'poop' of the ship.
Argo Navis was a 50 oared galley, and considered the first ocean-going ship. It was built by Argus, with help from the Goddess Athena. In addition to Jason, the ship was crewed by fifty of the greatest of Greek heroes, Including Hercules, Orpheus, and the twins Castor & Polydeuces.

Pyxis, "The Mariner's Compass", is another section of Argo Navis, consisting of stars from the ship's mask, created by Nicolas de Lacailee. The oak mast of the ship came from the Oracle of Zeus, and the mast had the ability to speak.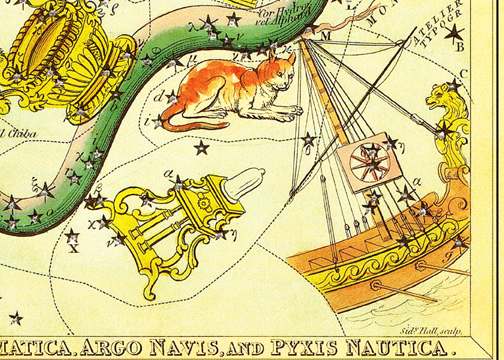 02/26/2012 - 8 seconds, Samsung SDC435 and Cannon 5.5 CCTV lens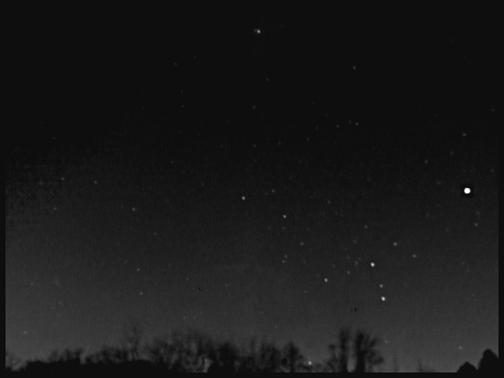 ---
Deep-Sky objects located in Constellation of Puppis:


M46 (open cluster)
12/27/2008 - 8" SCT f6.3, StellaCam-EX @ 2.5 seconds - 02/03/1991 - 8" Dob f4.5, 16mm 57x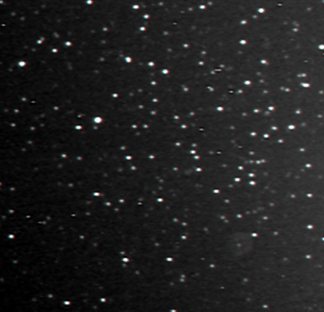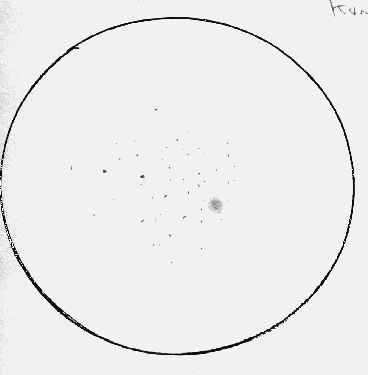 M46 (open cluster) - 02/26/2012 - 80mm Bosma Refractor f6.3, StellaCam-II, 8 seconds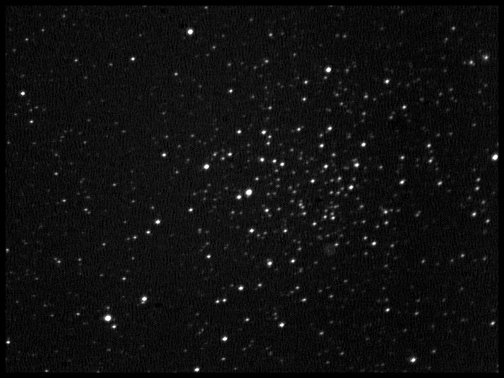 M47 (open cluster)
12/27/2008 - 8" SCT f6.3, StellaCam-EX @ 2.5 seconds - 02/25/1987 - 10" Dob f5.6, 40mm 35x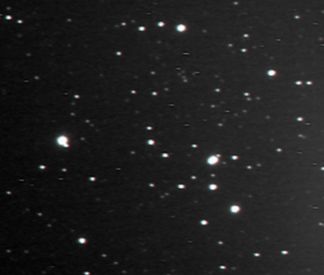 M47 (open cluster) - 02/26/2012 - 80mm Bosma Refractor f6.3, StellaCam-II, 8 seconds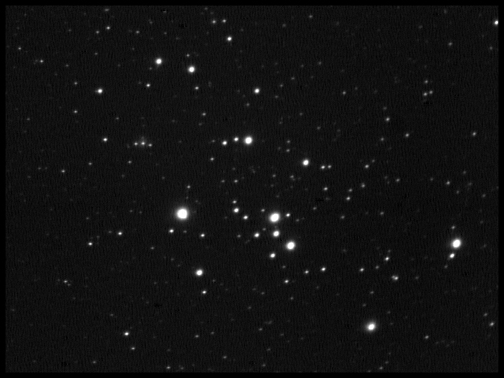 M93 (open cluster)
04/10/2002 - 8" SCT f6.3, StellaCam-EX @ 2.5 seconds - 02/03/1991 - 8" Dob f4.5, 16mm 57x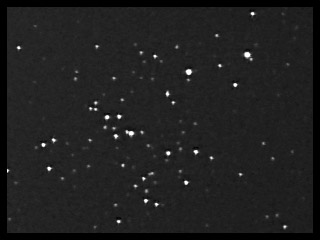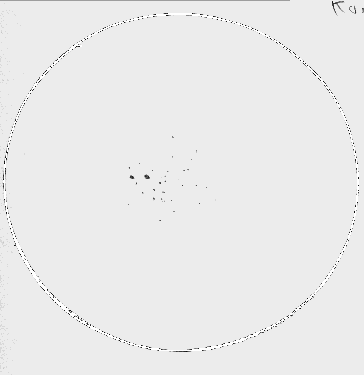 M93 (open cluster) - 02/26/2012 - 80mm Bosma Refractor f6.3, StellaCam-II, 8 seconds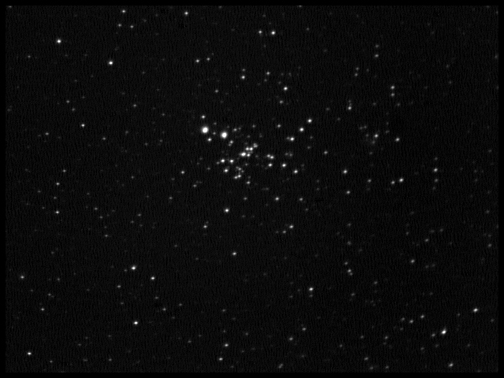 NGC2298 (globular cluster) - 02/27/2012 - 8" SCT f6.3, StellaCam-3 @ 15 seconds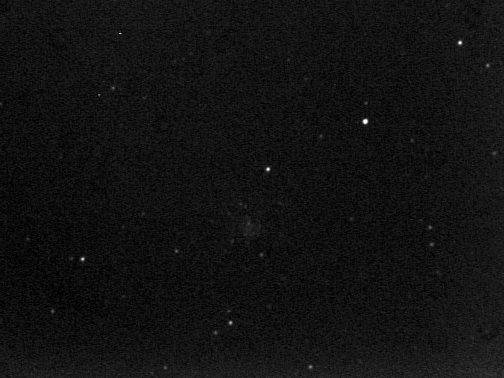 NGC2396 (open cluster) - 02/26/2012 - 80mm Bosma Refractor f6.3, StellaCam-II, 8 seconds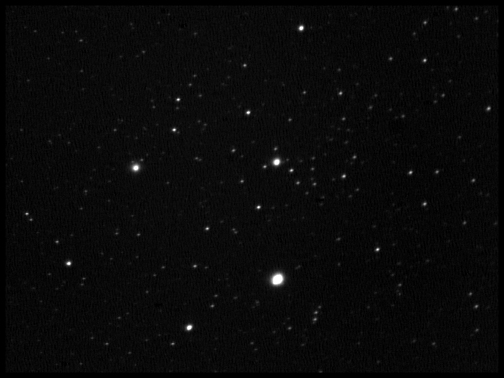 NGC2401 (open cluster) - 02/27/2012 - 80mm Bosma Refractor f6.3, StellaCam-II, 8 seconds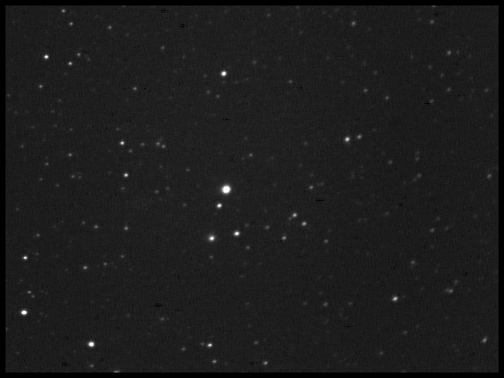 NGC2409 (open cluster) - 02/26/2014 - 8" SCT f5, StellaCam-3 @ 15 seconds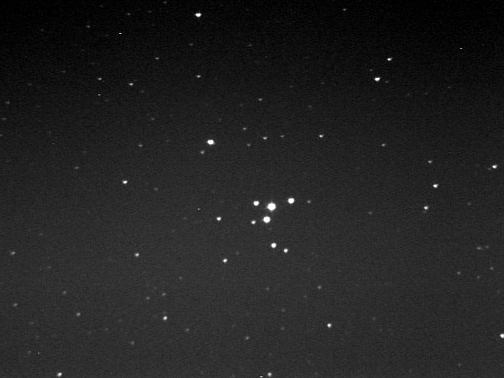 NGC2413 (open cluster) - 02/28/2016 - 8" SCT f6.3, StellaCam-3 @ 15 seconds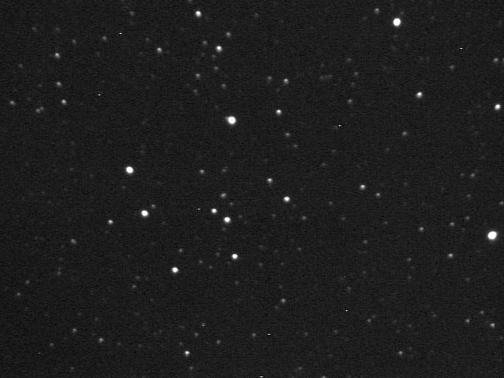 NGC2414 (open cluster) - 02/27/2012 - 8" SCT f6.3, StellaCam-3 @ 10 seconds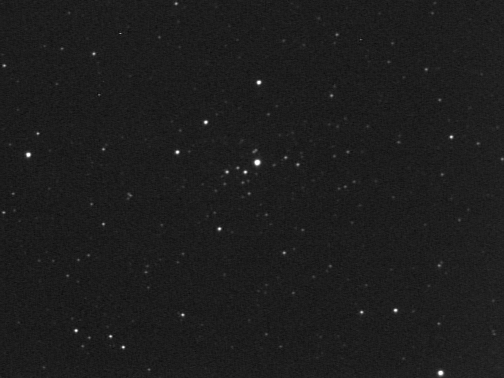 NGC2421 (open cluster) - 02/12/2013 - 8" SCT f6.3, StellaCam-II @ 8 seconds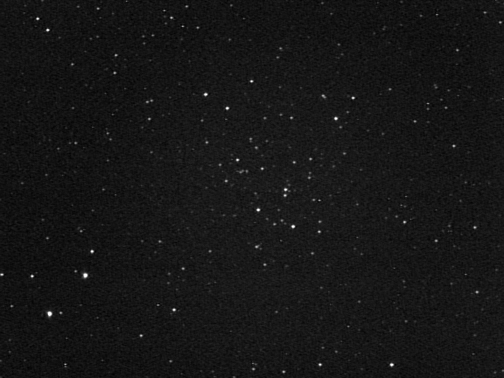 NGC2423 (open cluster) - 02/26/2012 - 80mm Bosma Refractor f6.3, StellaCam-II, 8 seconds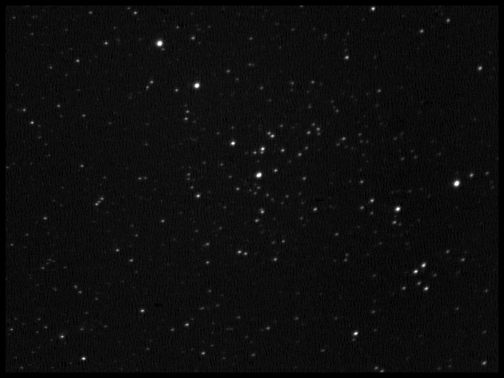 NGC2425 (open cluster) - 03/30/2014 - 8" SCT f5, StellaCam-3 @ 15 seconds





NGC2428 (open cluster) - 02/28/2016 - 8" SCT f6.3, StellaCam-3 @ 15 seconds





NGC2430 (open cluster) - 02/28/2016 - 8" SCT f6.3, StellaCam-3 @ 15 seconds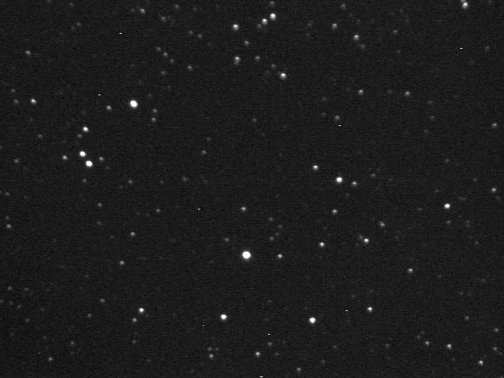 NGC2432 (open cluster) - 02/12/2013 - 8" SCT f6.3, StellaCam-II @ 8 seconds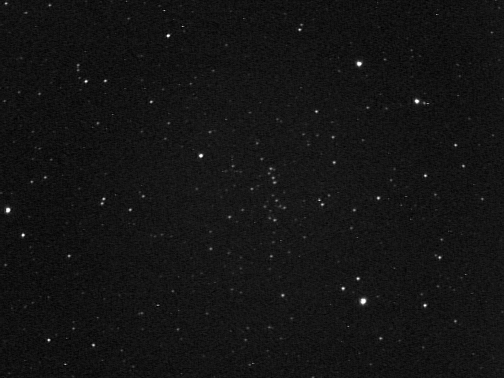 NGC2438 (planetary nebula) - 02/26/2012 - 8" SCT f6.3, StellaCam-3 @ 20 seconds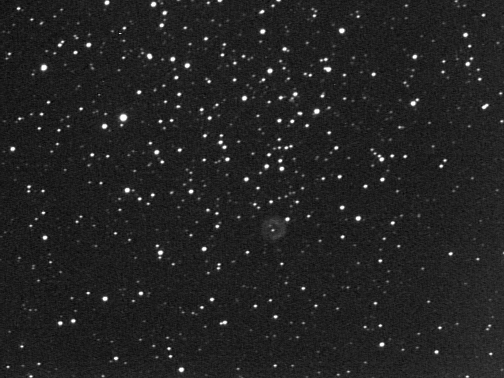 NGC2439 (open cluster) - 02/27/2012 - 8" SCT f6.3, StellaCam-3 @ 8 seconds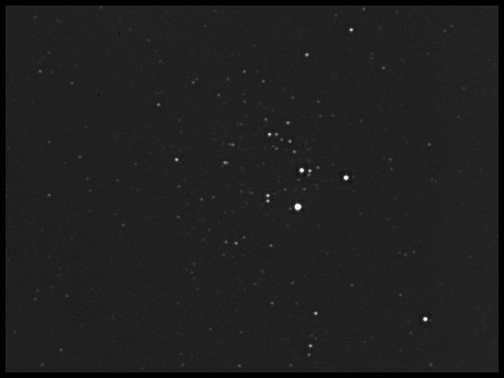 NGC2440 (planetary nebula) - 02/27/2012 - 8" SCT f6.3, StellaCam-3 @ 15 seconds





NGC2451 (open cluster) - 02/27/2012 - 80mm Bosma Refractor f6.3, StellaCam-II, 8 seconds





NGC2452 (planetary nebula) - 12/27/2013 - 8" SCT f6.3, StellaCam-3 @ 25 seconds





NGC2453 (open cluster) - 02/27/2012 - 8" SCT f6.3, StellaCam-3 @ 8 seconds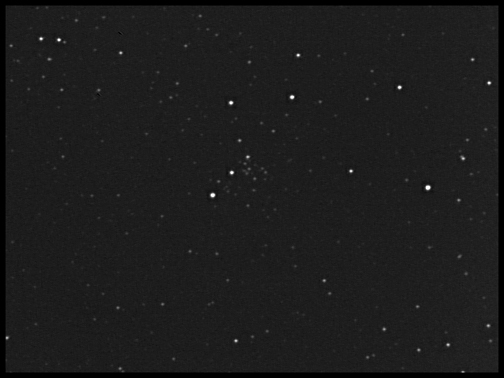 NGC2455 (open cluster) - 02/27/2012 - 8" SCT f6.3, StellaCam-3 @ 8 seconds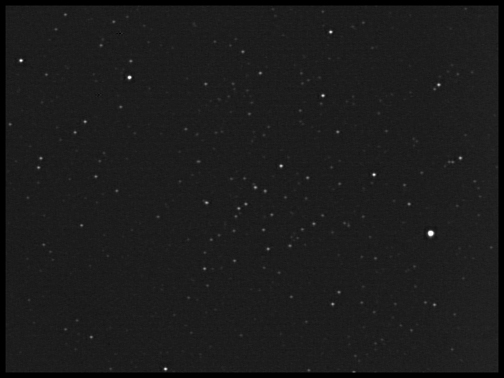 NGC2467 (open cluster & nebula) - 02/27/2012 - 8" SCT f6.3, StellaCam-3 @ 20 seconds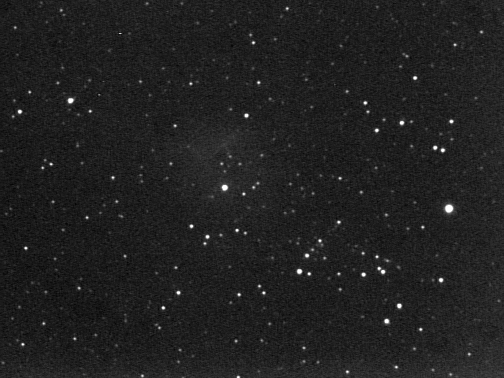 NGC2477 (open cluster) - 02/27/2012 - 8" SCT f6.3, StellaCam-3 @ 8 seconds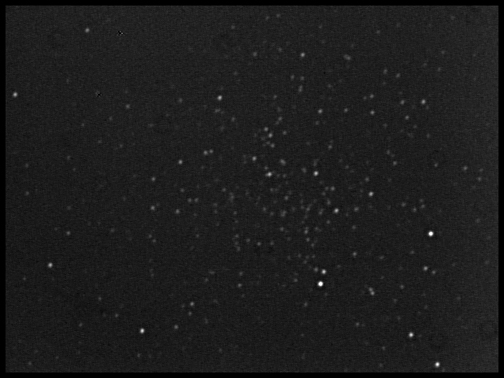 NGC2479 (open cluster) - 02/12/2013 - 8" SCT f6.3, StellaCam-3 @ 8 seconds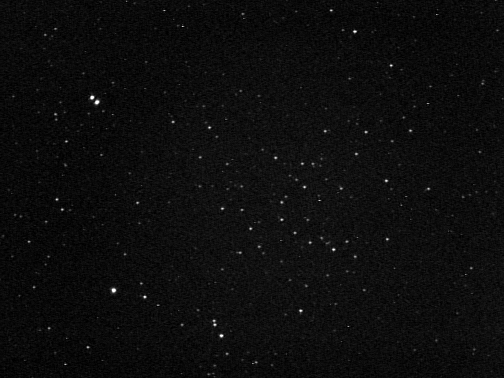 NGC2482 (open cluster) - 02/27/2012 - 80mm Bosma Refractor f6.3, StellaCam-II, 8 seconds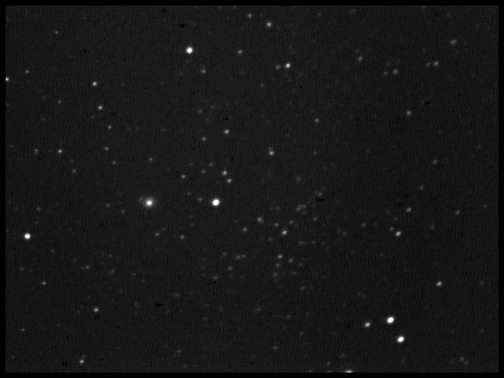 NGC2483 (open cluster) - 02/27/2012 - 8" SCT f6.3, StellaCam-3 @ 15 seconds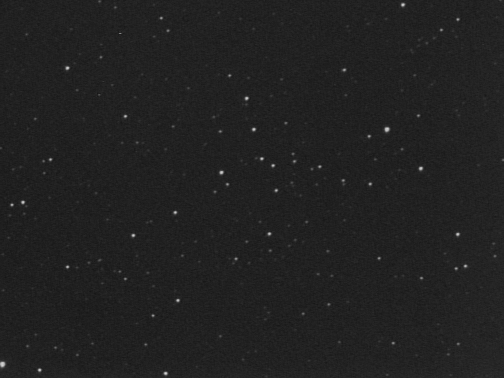 NGC2489 (open cluster) - 02/27/2012 - 8" SCT f6.3, StellaCam-3 @ 15 seconds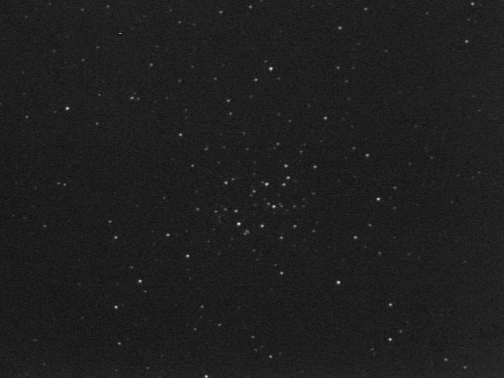 NGC2509 (open cluster) - 02/27/2012 - 8" SCT f6.3, StellaCam-3 @ 15 seconds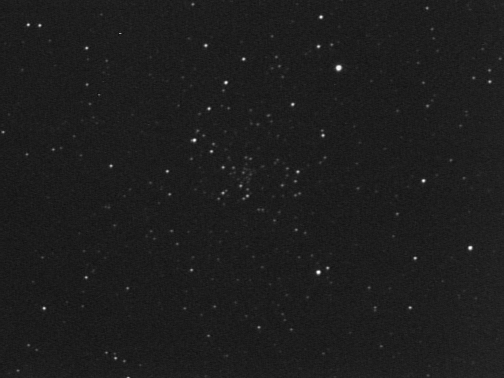 NGC2525 (galaxy) - 02/01/2016 - 8" SCT f5, StellaCam-3 @ 35 seconds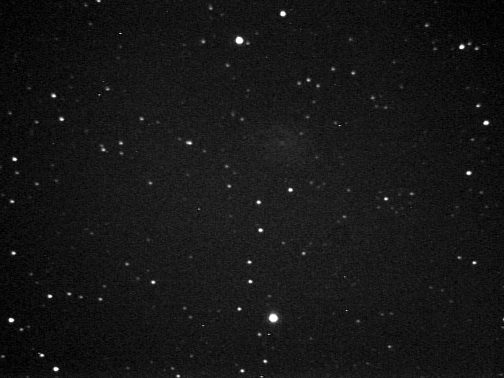 NGC2527 (open cluster) - 02/12/2013 - 8" SCT f6.3, StellaCam-II @ 8 seconds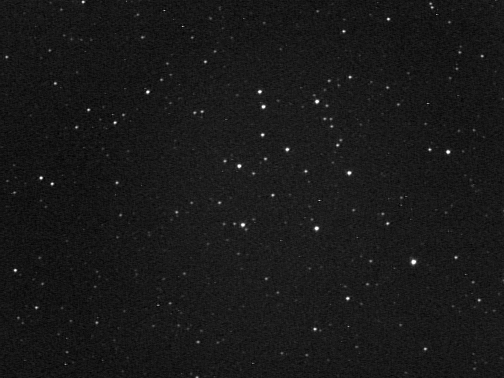 NGC2533 (open cluster) - 02/19/2014 - 8" SCT f5, StellaCam-3 @ 15 seconds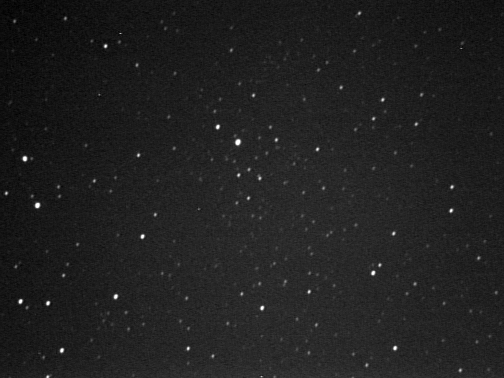 NGC2539 (open cluster) - 02/26/2012 - 80mm Bosma Refractor f6.3, StellaCam-II, 8 seconds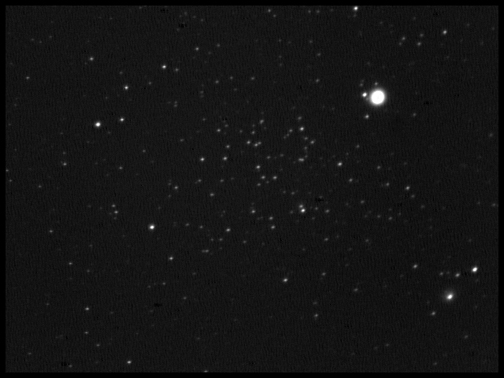 NGC2546 (open cluster) - 02/19/2014 - 80mm Bosma Refractor f6.3, StellaCam-II @ 8 seconds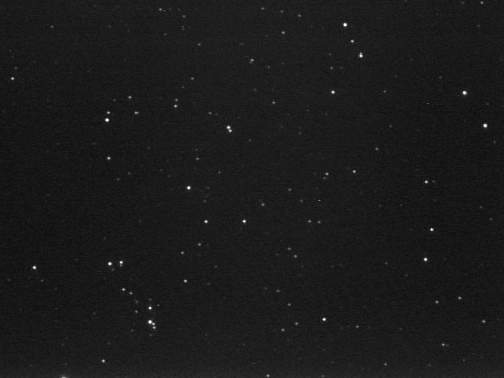 NGC2566 & IC2311 (galaxy) - 02/28/2016 - 8" SCT f6.3, StellaCam-3 @ 35 seconds





NGC2567 (open cluster) - 02/27/2012 - 8" SCT f6.3, StellaCam-3 @ 15 seconds






NGC2568 (open cluster) - 02/19/2017 - 8" SCT f6.3, StellaCam-3 @ 25 seconds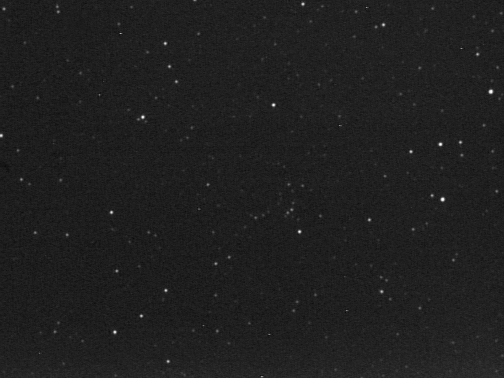 NGC2571 (open cluster) - 02/27/2012 - 8" SCT f6.3, StellaCam-3 @ 15 seconds





NGC2578 (galaxy) - 02/28/2016 - 8" SCT f6.3, StellaCam-3 @ 35 seconds





NGC2579 (nebula) - 02/19/2014 - 8" SCT f5, StellaCam-3 @ 20 seconds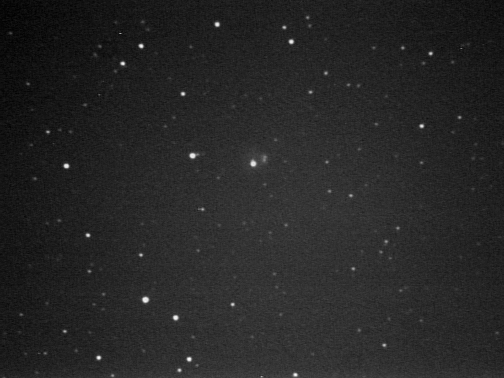 NGC2580 (open cluster) - 02/19/2014 - 8" SCT f5, StellaCam-3 @ 15 seconds





NGC2587 (open cluster) - 02/19/2014 - 8" SCT f5, StellaCam-3 @ 15 seconds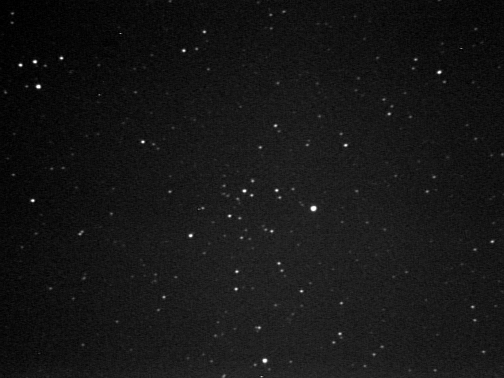 NGC2588 (open cluster) - 02/19/2014 - 8" SCT f5, StellaCam-3 @ 15 seconds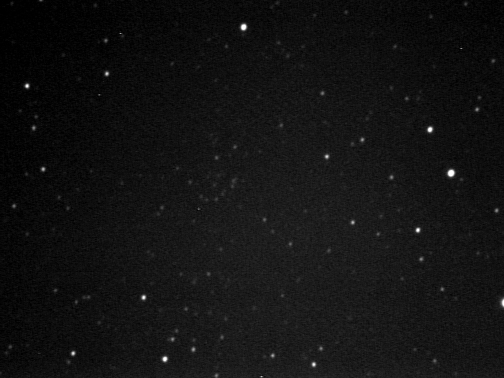 Bochum-4 (open cluster) - 02/26/2014 - 8" SCT f5, StellaCam-3 @ 15 seconds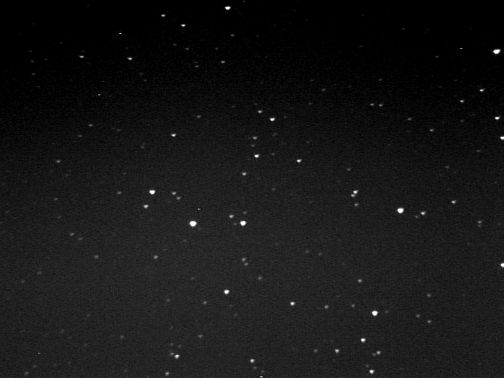 Bochum-5 (open cluster) - 02/26/2014 - 8" SCT f5, StellaCam-3 @ 15 seconds





Bochum-6 (open cluster) - 02/26/2014 - 8" SCT f5, StellaCam-3 @ 15 seconds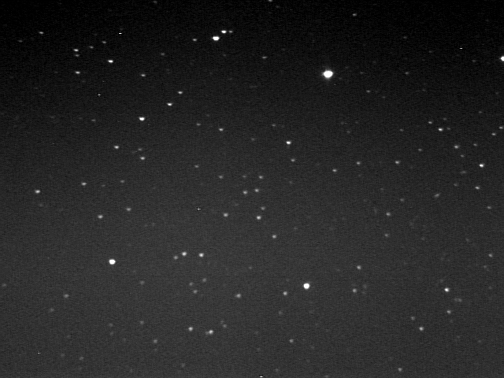 Bochum-15 (open cluster) - 03/17/2014 - 8" SCT f5, StellaCam-3 @ 15 seconds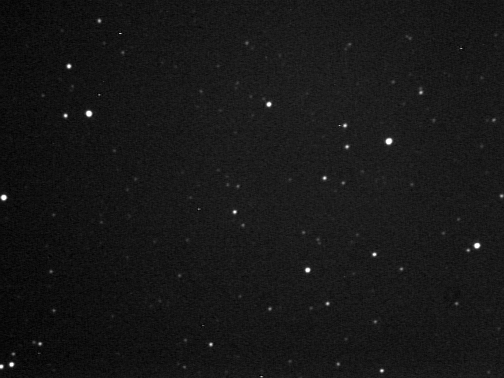 Collinder-135 (open cluster) - 12/27/2013 - 80mm Bosma Refractor f6.3, StellaCam-II, 8 seconds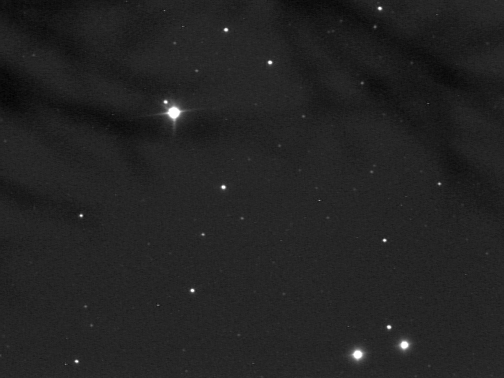 Collinder-185 (open cluster) - 02/19/2014 - 8" SCT f5, StellaCam-3 @ 15 seconds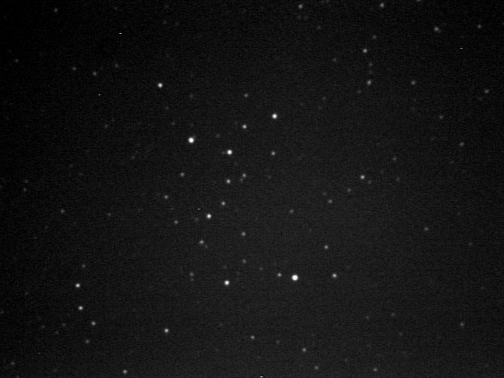 Collinder-187 (open cluster) - 02/19/2014 - 8" SCT f5, StellaCam-3 @ 15 seconds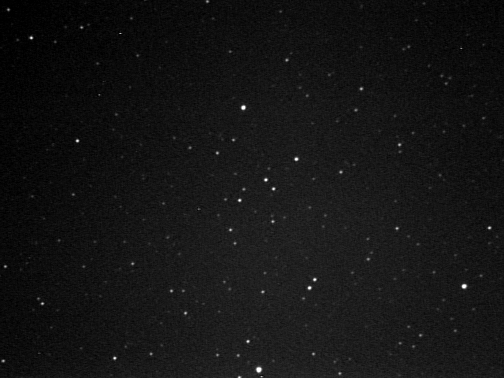 Czernik-29 (open cluster) - 02/26/2014 - 8" SCT f5, StellaCam-3 @ 15 seconds





Czernik-31 (open cluster) - 01/17/2015 - 8" SCT f5, StellaCam-3 @ 15 seconds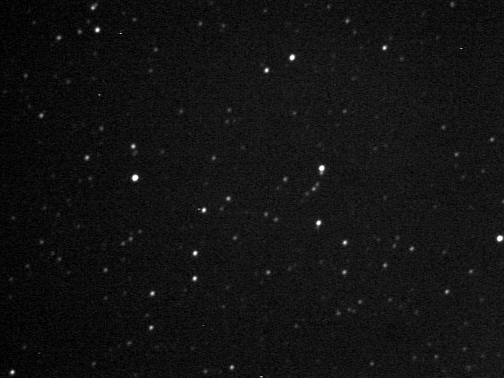 Czernik-32 (open cluster) - 03/30/2014 - 8" SCT f5, StellaCam-3 @ 15 seconds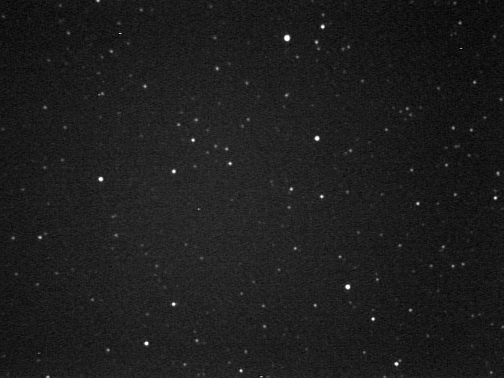 Haffner-10 (open cluster) - 02/26/2014 - 8" SCT f5, StellaCam-3 @ 15 seconds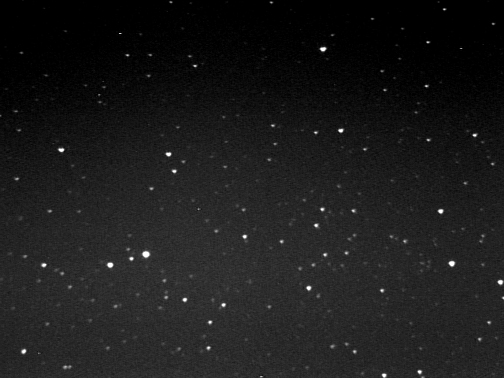 Haffner-11 (open cluster) - 03/30/2014 - 8" SCT f5, StellaCam-3 @ 15 seconds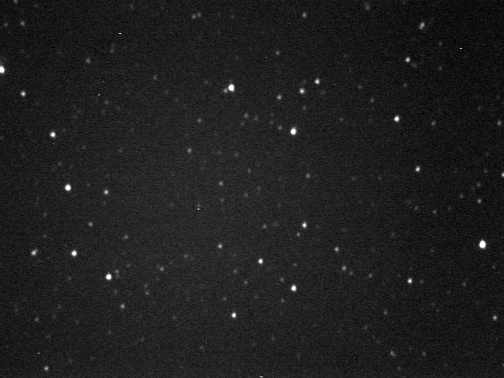 Haffner-12 (open cluster) - 03/30/2014 - 8" SCT f5, StellaCam-3 @ 15 seconds





Haffner-13 (open cluster) - 03/30/2014 - 8" SCT f5, StellaCam-3 @ 15 seconds





Haffner-14 (open cluster) - 03/30/2014 - 8" SCT f5, StellaCam-3 @ 15 seconds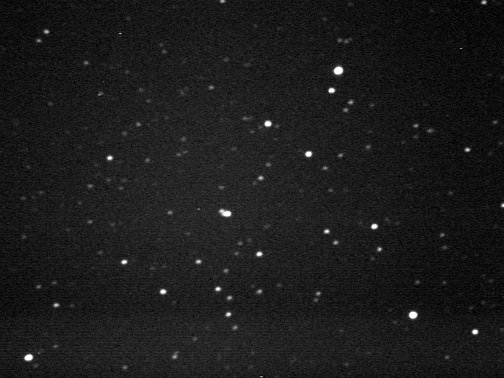 Haffner-15 (open cluster) - 03/30/2014 - 8" SCT f5, StellaCam-3 @ 15 seconds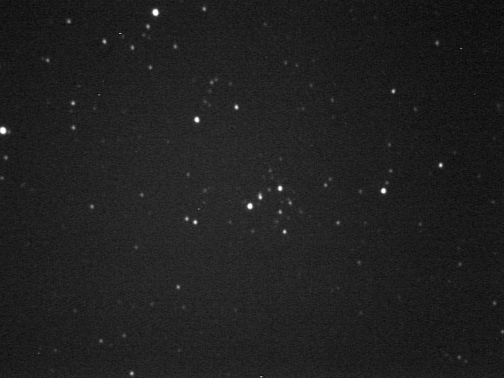 Haffner-16 (open cluster) - 02/27/2012 - 8" SCT f6.3, StellaCam-3 @ 15 seconds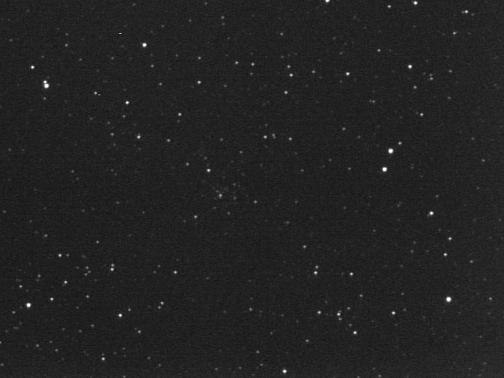 Haffner-17 (open cluster) - 03/30/2014 - 8" SCT f5, StellaCam-3 @ 15 seconds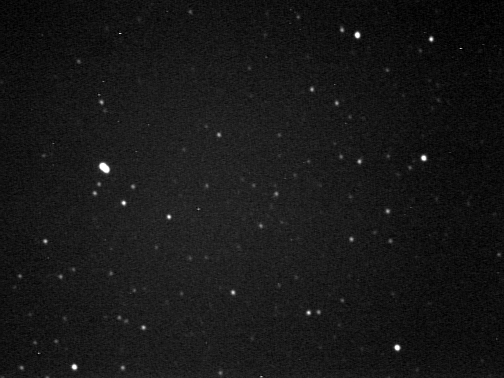 Haffner-18 (open cluster) - 02/27/2012 - 8" SCT f6.3, StellaCam-3 @ 15 seconds





Haffner-19 (open cluster) - 02/27/2012 - 8" SCT f6.3, StellaCam-3 @ 15 seconds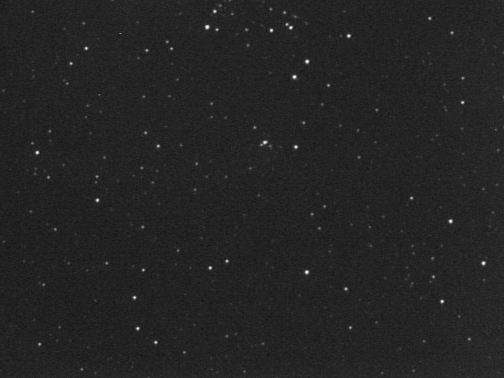 Haffner-20 (open cluster) - 03/30/2014 - 8" SCT f5, StellaCam-3 @ 15 seconds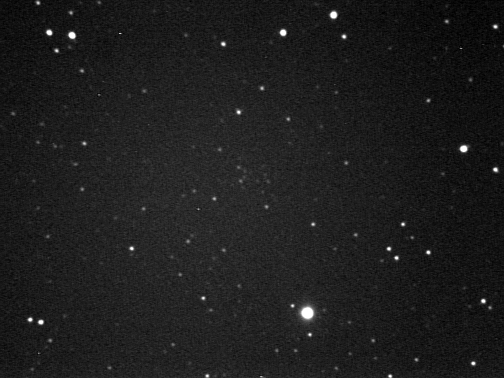 Haffner-21 (open cluster) - 03/30/2014 - 8" SCT f5, StellaCam-3 @ 15 seconds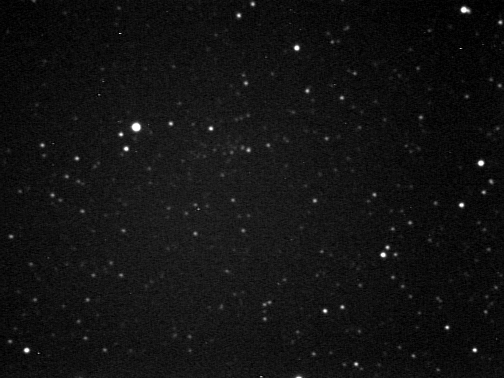 Haffner-22 (open cluster) - 03/30/2014 - 8" SCT f5, StellaCam-3 @ 15 seconds





Haffner-25 (open cluster) - 03/30/2014 - 8" SCT f5, StellaCam-3 @ 15 seconds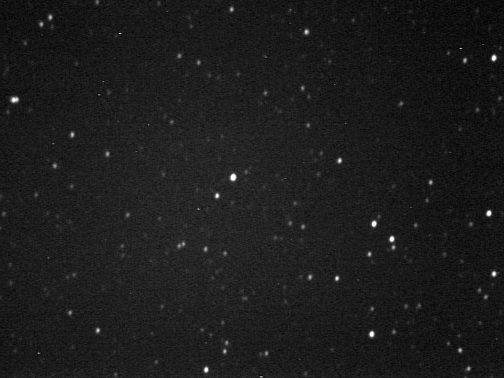 Haffner-26 (open cluster) - 03/30/2014 - 8" SCT f5, StellaCam-3 @ 15 seconds





Melotte-71 (open cluster) - 02/26/2012 - 80mm Bosma Refractor f6.3, StellaCam-II, 8 seconds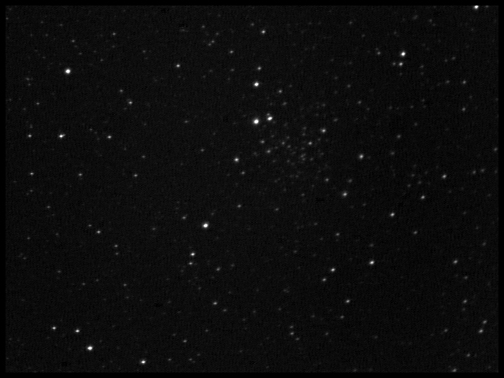 Minkowski 1-17 (planetary nebula) - 02/01/2016 - 8" SCT f5, StellaCam-3 @ 20 seconds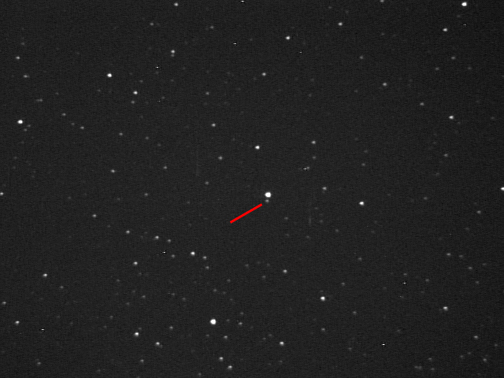 Ruprecht-21 (open cluster) - 03/17/2015 - 8" SCT f5, StellaCam-3 @ 15 seconds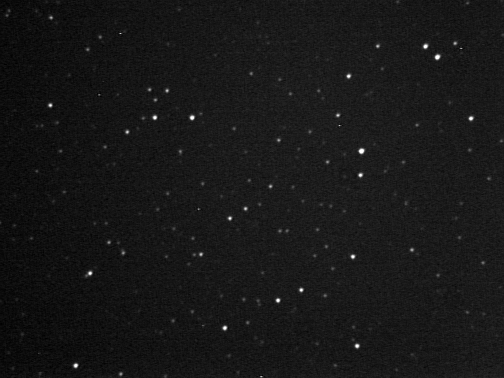 Ruprecht-22 (open cluster) - 03/17/2015 - 8" SCT f5, StellaCam-3 @ 15 seconds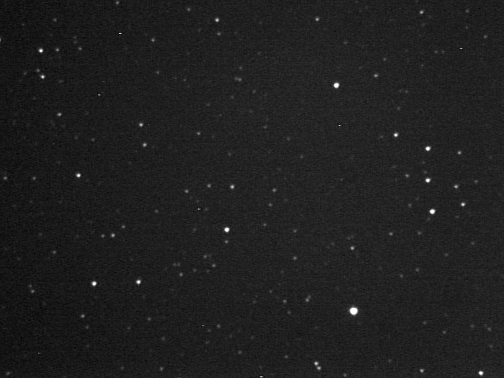 Ruprecht-23 (open cluster) - 03/17/2015 - 8" SCT f5, StellaCam-3 @ 15 seconds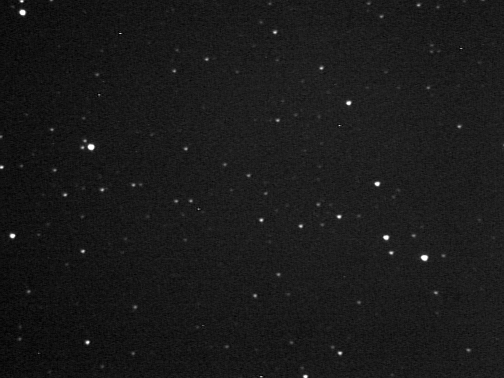 Ruprecht-24 (open cluster) - 02/26/2014 - 8" SCT f5, StellaCam-3 @ 15 seconds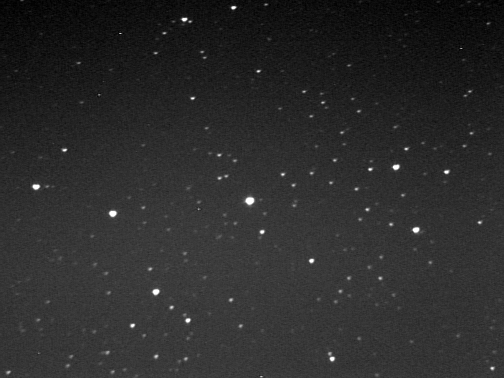 Ruprecht-25 (open cluster) - 03/17/2015 - 8" SCT f5, StellaCam-3 @ 15 seconds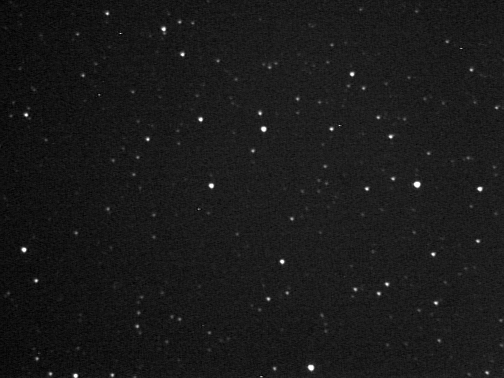 Ruprecht-26 (open cluster) - 02/26/2014 - 8" SCT f5, StellaCam-3 @ 15 seconds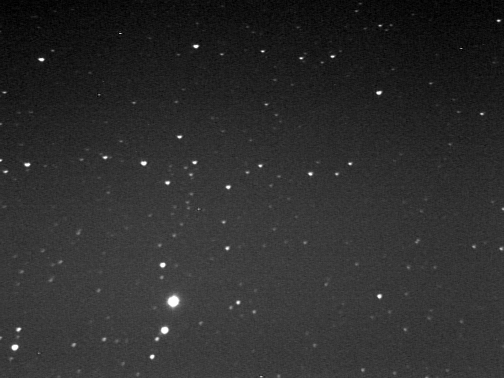 Ruprecht-27 (open cluster) - 02/26/2014 - 8" SCT f5, StellaCam-3 @ 15 seconds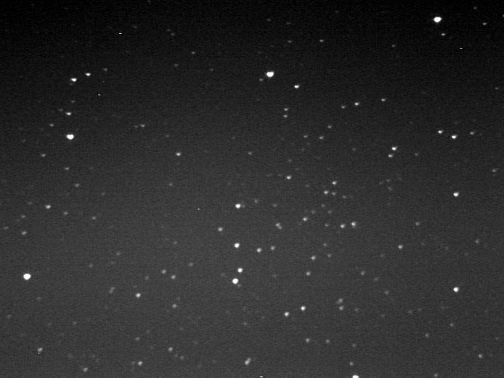 Ruprecht-28 (open cluster) - 03/17/2015 - 8" SCT f5, StellaCam-3 @ 15 seconds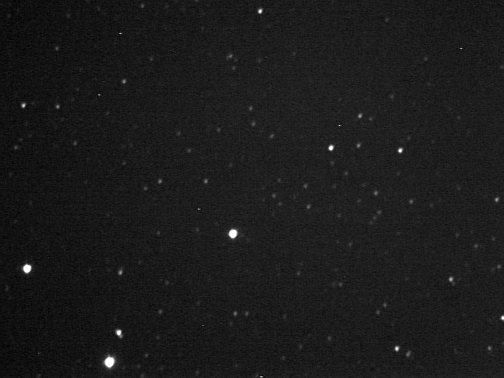 Ruprecht-29 (open cluster) - 03/17/2015 - 8" SCT f5, StellaCam-3 @ 15 seconds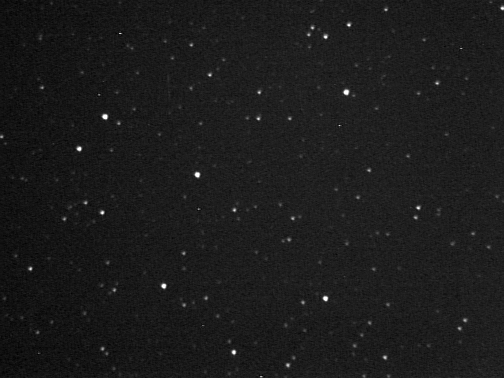 Ruprecht-30 (open cluster) - 03/23/2014 - 8" SCT f5, StellaCam-3 @ 15 seconds





Ruprecht-32 (open cluster) - 02/26/2014 - 8" SCT f5, StellaCam-3 @ 15 seconds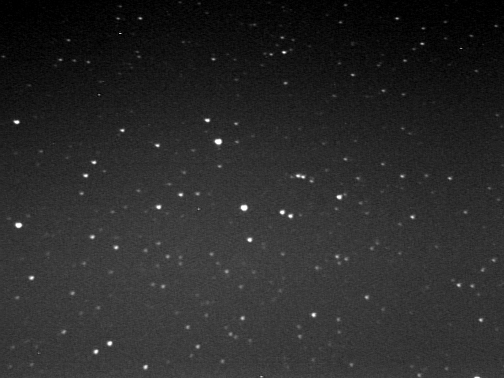 Ruprecht-33 (open cluster) - 02/26/2014 - 8" SCT f5, StellaCam-3 @ 15 seconds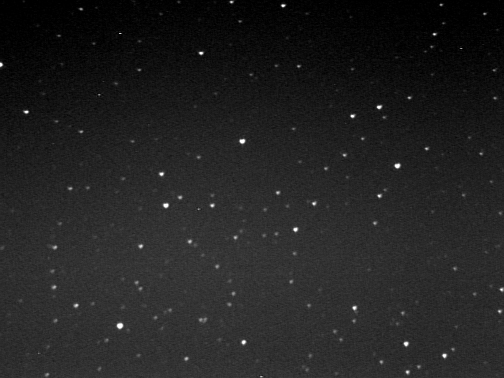 Ruprecht-34 (open cluster) - 02/26/2014 - 8" SCT f5, StellaCam-3 @ 15 seconds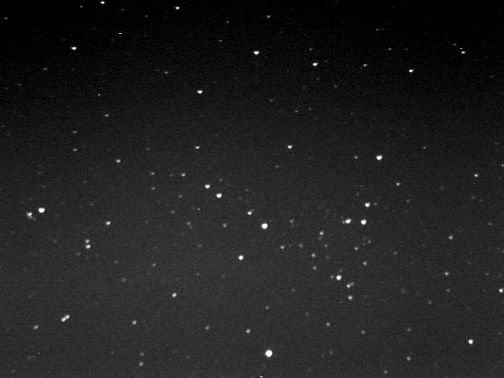 Ruprecht-35 (open cluster) - 03/17/2015 - 8" SCT f5, StellaCam-3 @ 15 seconds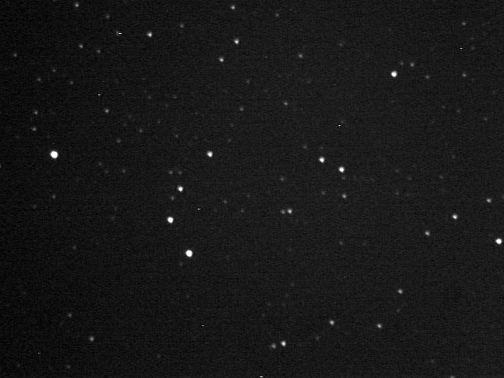 Ruprecht-36 (open cluster) - 03/23/2014 - 8" SCT f5, StellaCam-3 @ 15 seconds





Ruprecht-37 (open cluster) - 03/17/2015 - 8" SCT f5, StellaCam-3 @ 15 seconds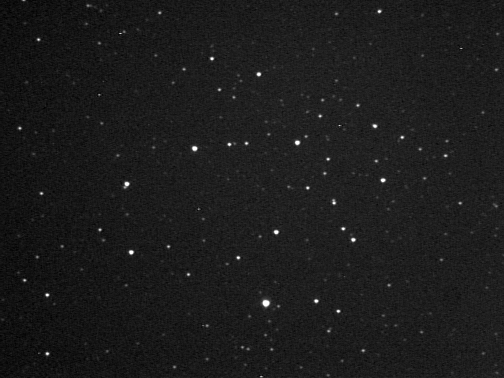 Ruprecht-38 (open cluster) - 02/26/2014 - 8" SCT f5, StellaCam-3 @ 15 seconds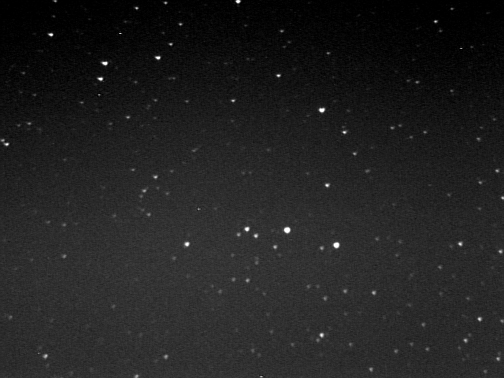 Ruprecht-39 (open cluster) - 02/26/2014 - 8" SCT f5, StellaCam-3 @ 15 seconds





Ruprecht-40 (open cluster) - 03/17/2015 - 8" SCT f5, StellaCam-3 @ 15 seconds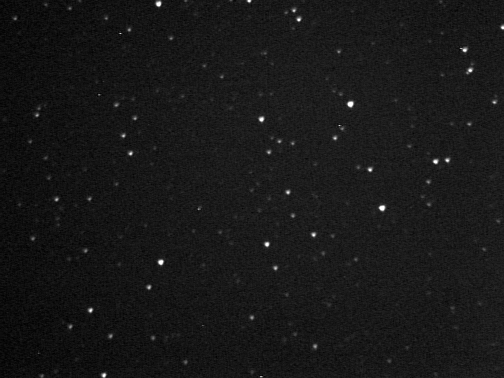 Ruprecht-41 (open cluster) - 03/17/2015 - 8" SCT f5, StellaCam-3 @ 15 seconds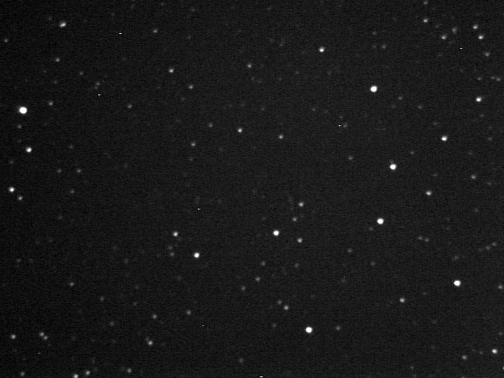 Ruprecht-42 (open cluster) - 03/17/2015 - 8" SCT f5, StellaCam-3 @ 15 seconds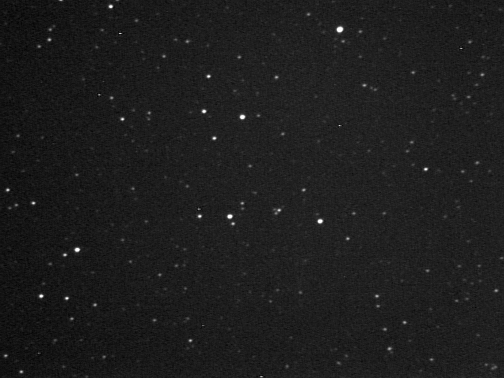 Ruprecht-43 (open cluster) - 03/22/2015 - 8" SCT f5, StellaCam-3 @ 20 seconds





Ruprecht-44 (open cluster) - 03/22/2015 - 8" SCT f5, StellaCam-3 @ 20 seconds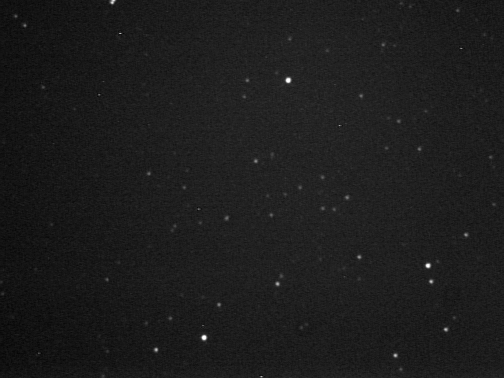 Ruprecht-45 (open cluster) - 03/22/2015 - 8" SCT f5, StellaCam-3 @ 15 seconds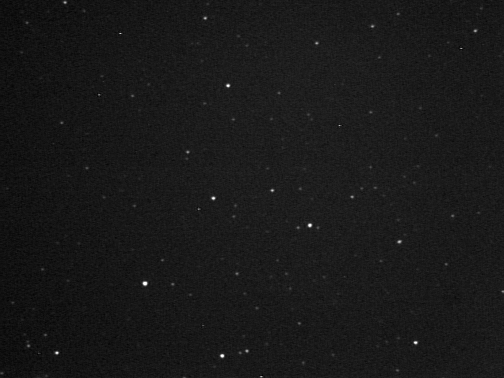 Ruprecht-46 (open cluster) - 03/22/2015 - 8" SCT f5, StellaCam-3 @ 15 seconds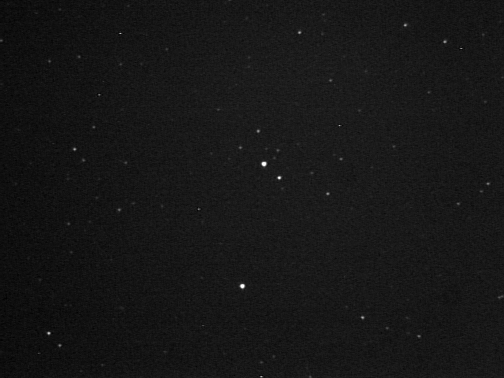 Ruprecht-47 (open cluster) - 03/22/2015 - 8" SCT f5, StellaCam-3 @ 15 seconds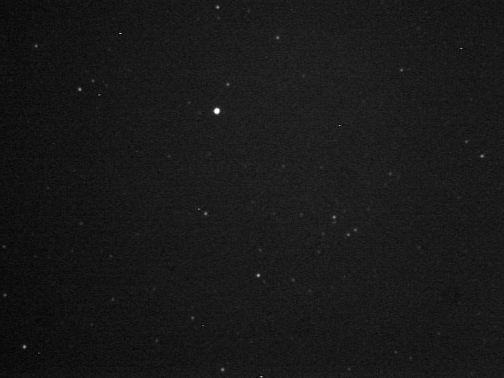 Ruprecht-48 (open cluster) - 03/22/2015 - 8" SCT f5, StellaCam-3 @ 20 seconds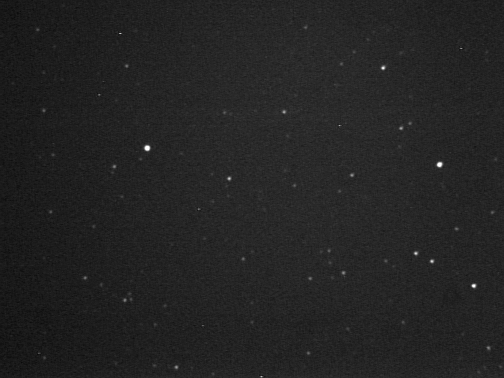 Ruprecht-49 (open cluster) - 03/22/2015 - 8" SCT f5, StellaCam-3 @ 20 seconds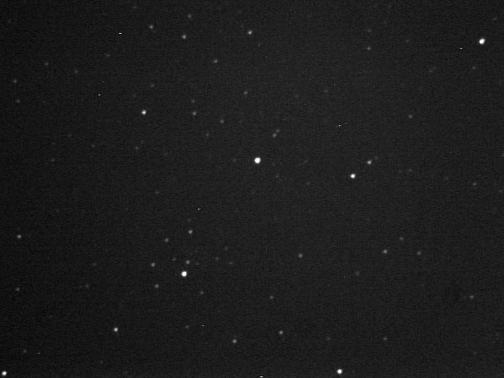 Ruprecht-50 (open cluster) - 03/22/2015 - 8" SCT f5, StellaCam-3 @ 20 seconds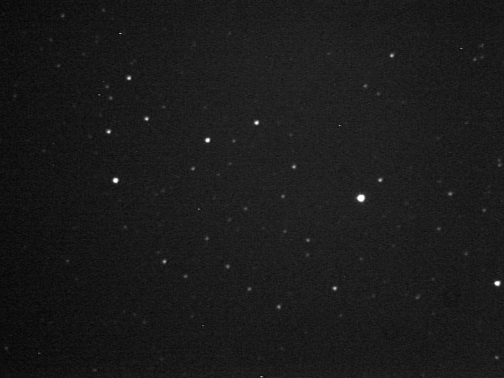 Ruprecht-51 (open cluster) - 03/22/2015 - 8" SCT f5, StellaCam-3 @ 20 seconds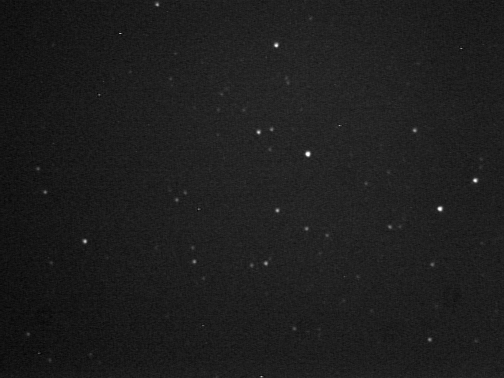 Ruprecht-52 (open cluster) - 03/22/2015 - 8" SCT f5, StellaCam-3 @ 20 seconds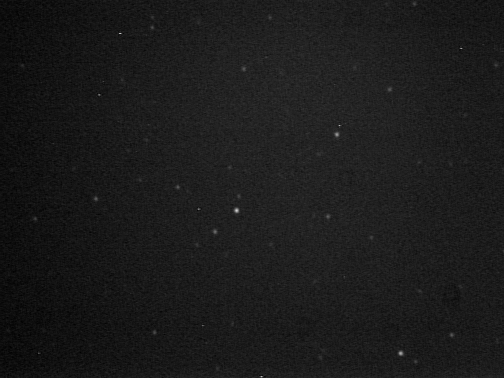 Ruprecht-53 (open cluster) - 03/22/2015 - 8" SCT f5, StellaCam-3 @ 20 seconds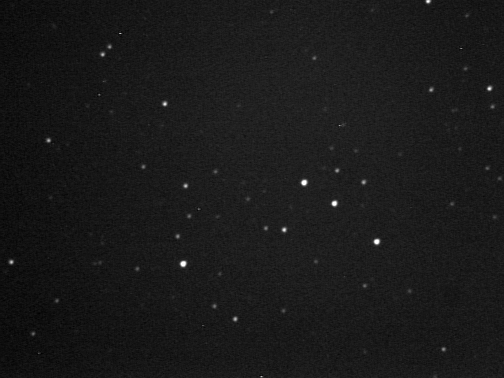 Ruprecht-54 (open cluster) - 03/22/2015 - 8" SCT f5, StellaCam-3 @ 20 seconds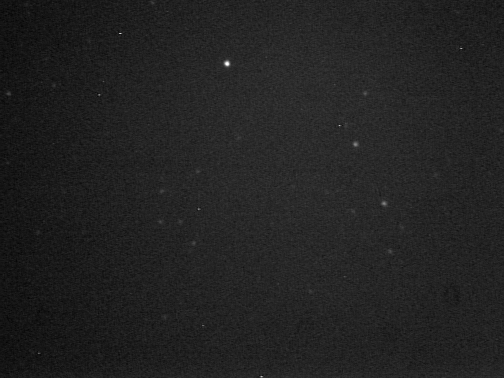 Ruprecht-55 (open cluster) - 03/22/2015 - 8" SCT f5, StellaCam-3 @ 20 seconds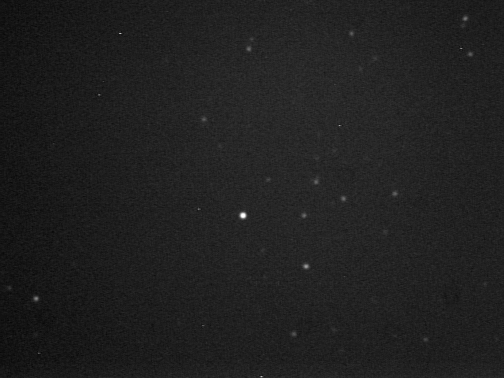 Ruprecht-57 (open cluster) - 03/22/2015 - 8" SCT f5, StellaCam-3 @ 20 seconds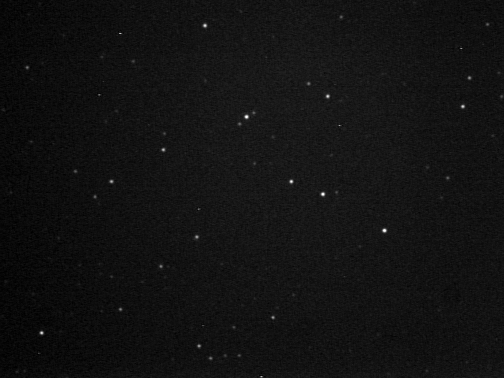 Ruprecht-58 (open cluster) - 03/22/2015 - 8" SCT f5, StellaCam-3 @ 20 seconds





Ruprecht-151 (open cluster) - 02/26/2014 - 8" SCT f5, StellaCam-3 @ 15 seconds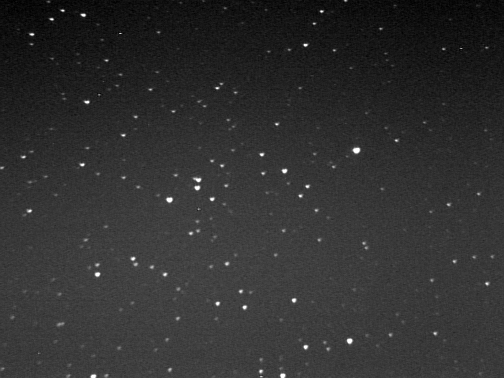 Ruprecht-153 (open cluster) - 03/17/2015 - 8" SCT f5, StellaCam-3 @ 15 seconds





Ruprecht-155 (open cluster) - 03/17/2015 - 8" SCT f5, StellaCam-3 @ 15 seconds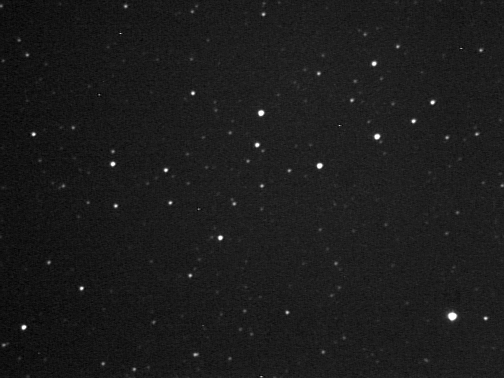 Trumpler-7 (open cluster) - 12/27/2013 - 8" SCT f6.3, StellaCam-3 @ 15 seconds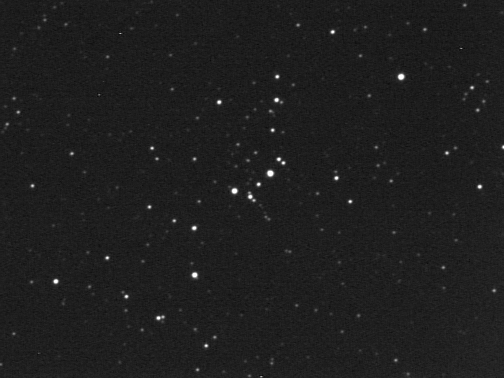 Trumpler-9 also known as Harvard-2 (open cluster) - 12/27/2013 - 80mm Bosma Refractor f6.3, StellaCam-II, 8 seconds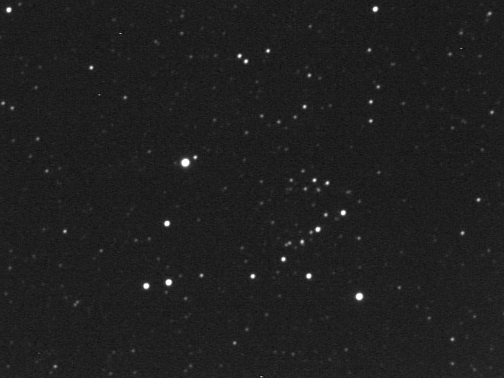 ---
Deep-Sky objects located in Constellation of Pyxis:


NGC2613 (galaxy) - 03/13/2012 - 8" SCT f6.3, StellaCam-3 @ 30 seconds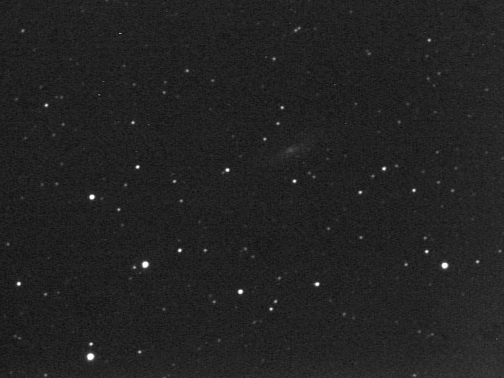 NGC2627 (open cluster) - 03/13/2012 - 80mm Bosma Refractor f6.3, StellaCam-II, 8 seconds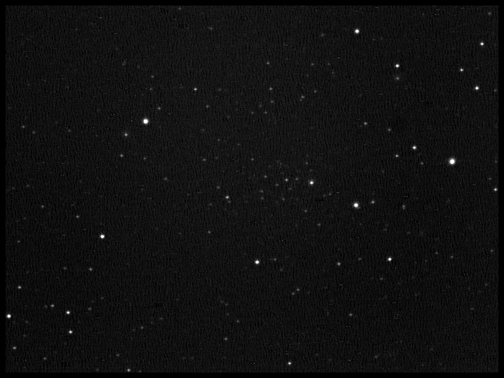 NGC2635 (open cluster) - 03/13/2012 - 8" SCT f6.3, StellaCam-3 @ 15 seconds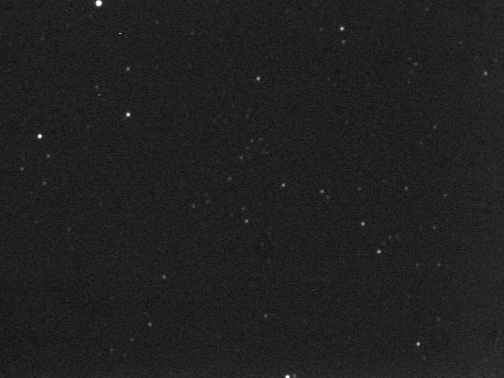 NGC2658 (open cluster) - 03/13/2012 - 8" SCT f6.3, StellaCam-3 @ 15 seconds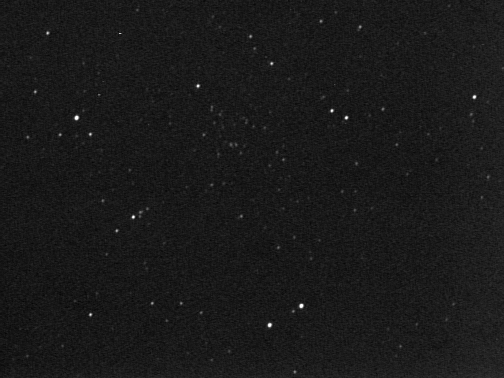 NGC2663 (galaxy) - 03/13/2012 - 8" SCT f6.3, StellaCam-3 @ 25 seconds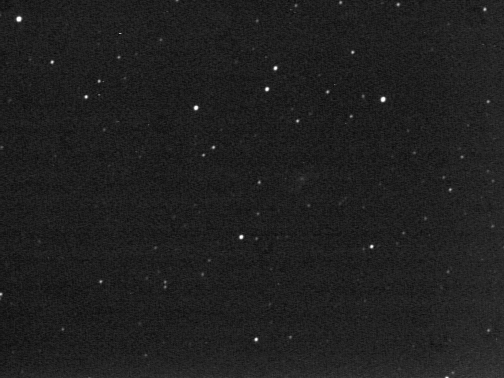 NGC2818 & 2818A (open cluster & galaxy) - 03/13/2012 - 8" SCT f6.3, StellaCam-3 @ 20 seconds





NGC2888 (galaxy) - 03/13/2012 - 8" SCT f6.3, StellaCam-3 @ 20 seconds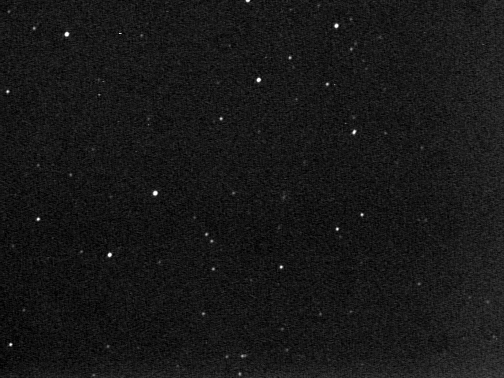 Collinder-196 (open cluster) - 03/13/2012 - 8" SCT f6.3, StellaCam-3 @ 12 seconds





Collinder-198 (open cluster) - 03/13/2012 - 80mm Bosma Refractor f6.3, StellaCam-II, 8 seconds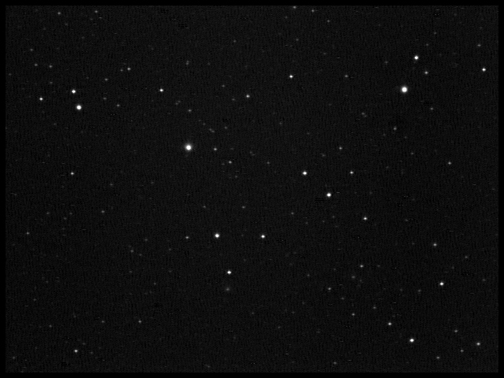 Ruprecht-62 (open cluster) - 03/17/2015 - 8" SCT f5, StellaCam-3 @ 15 seconds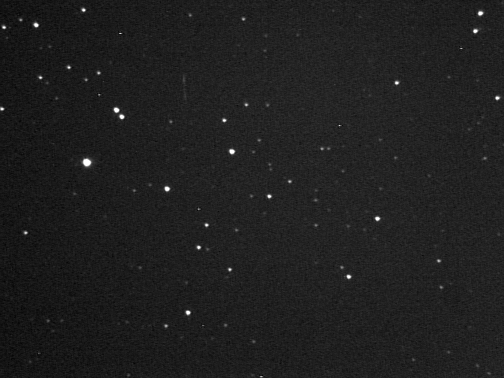 Ruprecht-157 (open cluster) - 03/17/2015 - 8" SCT f5, StellaCam-3 @ 15 seconds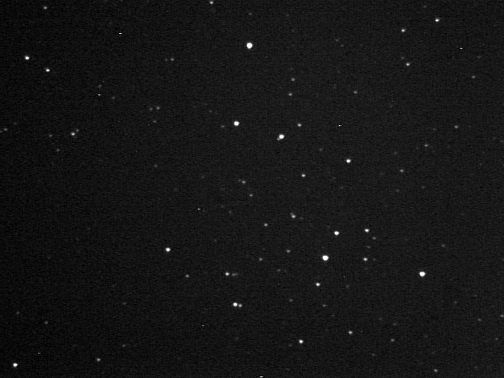 ---
Hope you enjoyed the visit. Come again soon!
Larry McHenry, Pittsburgh, PA. USA

Astronomical Webportal: