L E O - L E O M I N O R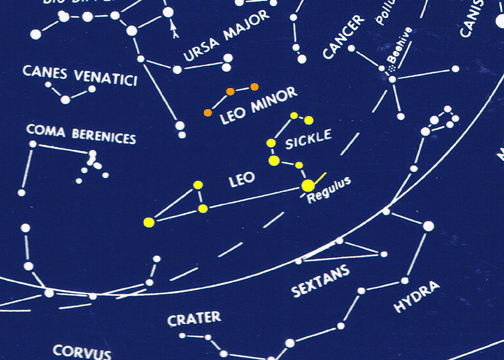 Hello!

Leo, 'The Lion', comes from ancient Greeks. He represents the Nemean lion whose pelt was impervious to any stone or metal weapon. Hercules had to slay it as the first of his twelve deeds.
Leo's brightest star is Regulus, which means "the little king."

Leo Minor, 'The Little Lion', was created by Polish astronomer Johannes Hevelius in 1687 to fill in an area of faint stars between Ursa Major and Leo.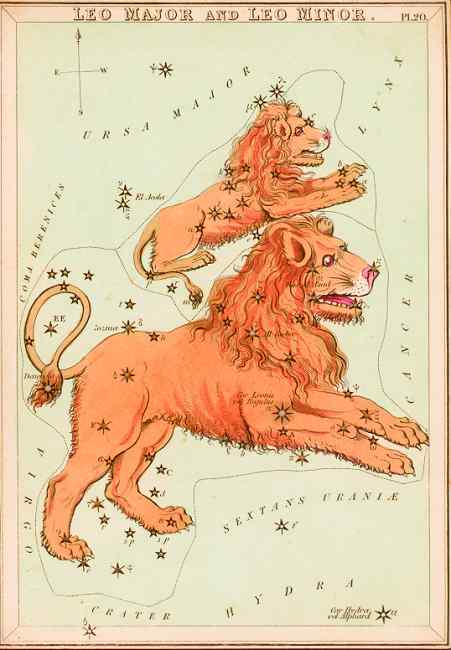 | | |
| --- | --- |
| 02/22/1984 - 15 seconds, Minolta XG-1 50mm, B&W | 04/18/2012 - 4 seconds, Stellacam-3 and Cannon 5.5 CCTV lens |
| | |
| | (Mars is to the left of Regulus) |
---
Deep-Sky objects located in the Constellation of Leo:


M65 - (galaxy)
03/23/2002 8" SCT f6.3, StellaCam-Ex 2.5 seconds - 04/19/1987 - 13.1" Dob f4.5, 12mm 92x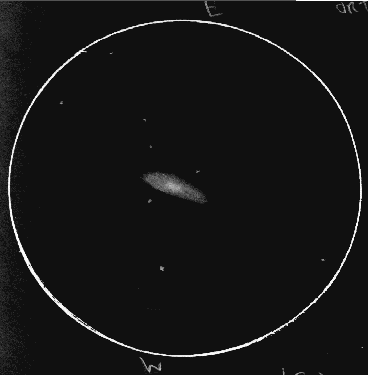 m65 (galaxy) - 03/04/2017 - 8" SCT f6.3, StellaCam-3 @ 60 seconds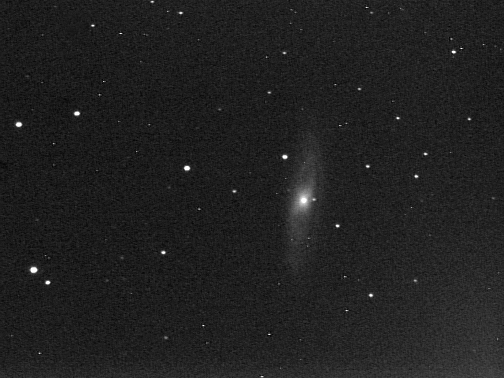 M66 - (galaxy)
03/23/2002 8" SCT f6.3, StellaCam-Ex 2.5 seconds - 04/19/1987 - 13.1" Dob f4.5, 12mm 92x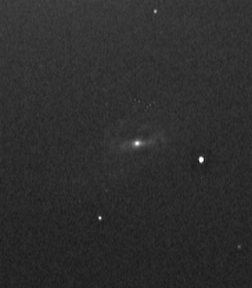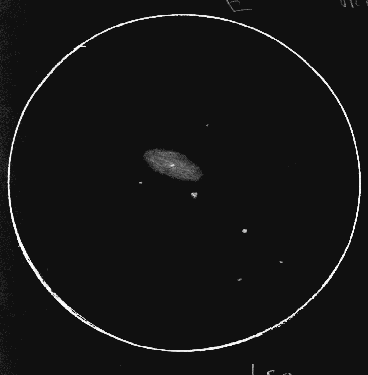 m66 (galaxy) - 03/04/2017 - 8" SCT f6.3, StellaCam-3 @ 60 seconds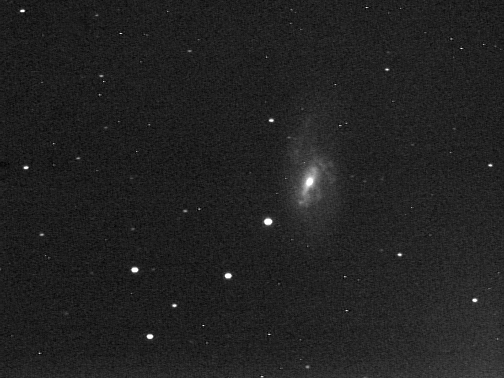 M95 - (galaxy)
04/16/2009 8" SCT f6.3, StellaCam-II 8 seconds - 06/09/1991 - 8" Dob f4.5, 16mm 57x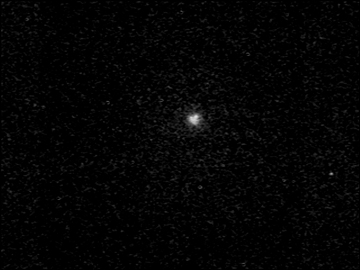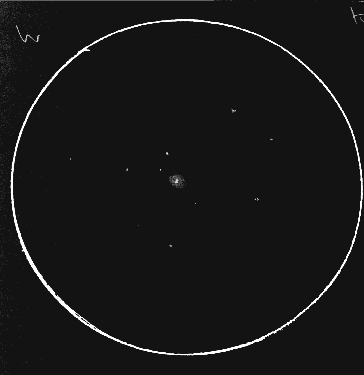 Supernova in M95 (galaxy) - 03/20/2012 - 8" SCT f6.3, StellaCam-3 @ 30 seconds





M95 - 04/24/2014 - 6" RC f5, StellaCam-3 @ 25 seconds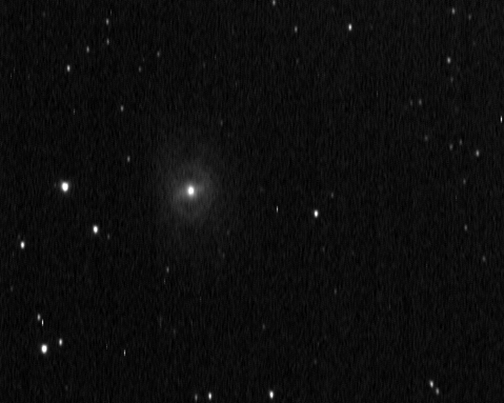 M96 - (galaxy)
04/16/2009 8" SCT f6.3, StellaCam-II 8 seconds - 06/09/1991 - 8" Dob f4.5, 16mm 57x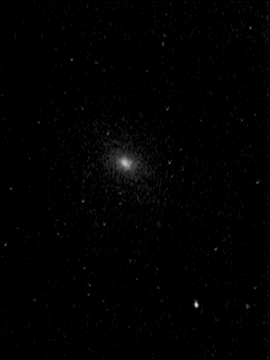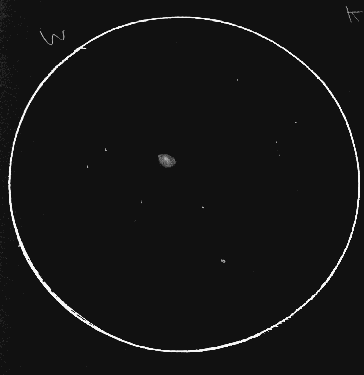 M96 - 04/24/2014 - 6" RC f5, StellaCam-3 @ 25 seconds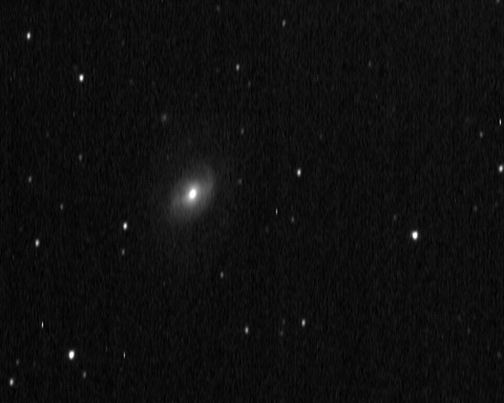 M105 - (galaxy)
04/16/2009 8" SCT f10, StellaCam-II 8 seconds - 06/09/1991 - 8" Dob f4.5, 16mm 57x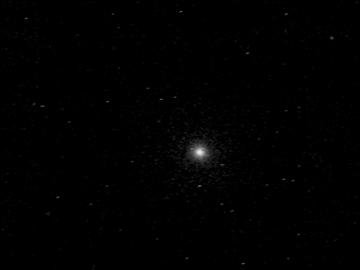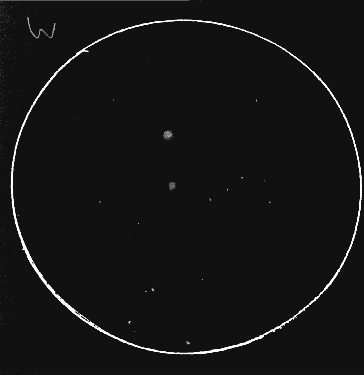 M105 (galaxy) - 03/30/2014 - 8" SCT f5, StellaCam-3 @ 25 seconds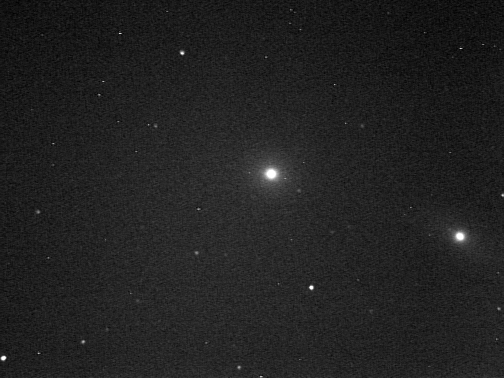 M105, NGC3384 & 3389 (galaxy) - 03/22/2017 - 8" SCT f6.3, StellaCam-3 @ 60 seconds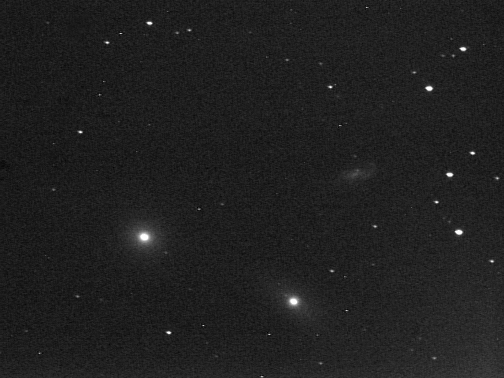 (note NGC3384 & 3389 are duplicate of NGC3371 & 3373)


NGC2871, 2872, 2873, 2874 & 2875 (galaxy) - 03/29/2016 - 8" SCT f5, StellaCam-3 @ 35 seconds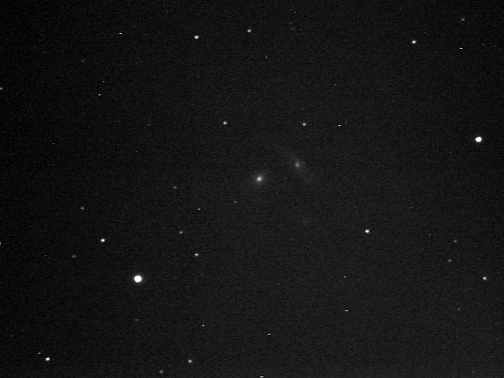 NGC2893 (galaxy) - 03/29/2016 - 8" SCT f5, StellaCam-3 @ 35 seconds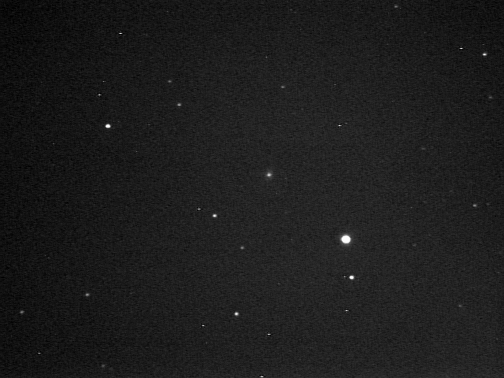 NGC2894 (galaxy) - 03/29/2016 - 8" SCT f5, StellaCam-3 @ 35 seconds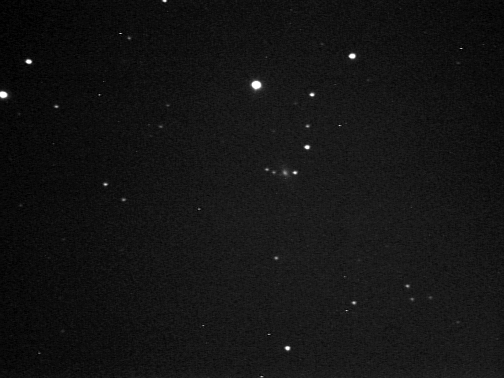 NGC2903 - (galaxy)
03/29/1998 - 8" Dob f4.5, 24mm 38x 05/30/2011 - 80mm Refractor f6.3, StellaCam-II 8 seconds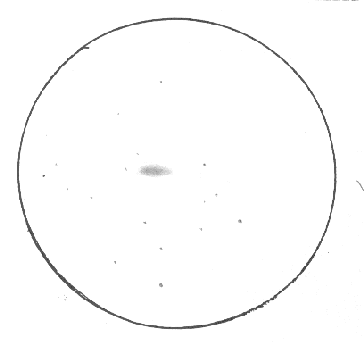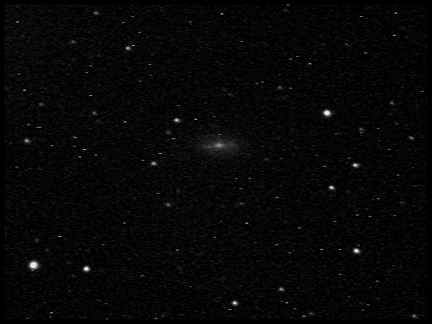 NGC2903 & 2905(knot) (galaxy) - 03/29/2016 - 8" SCT f5, StellaCam-3 @ 35 seconds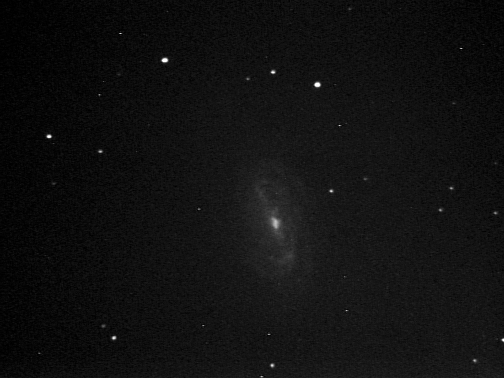 NGC2906 (galaxy) - 03/29/2016 - 8" SCT f5, StellaCam-3 @ 35 seconds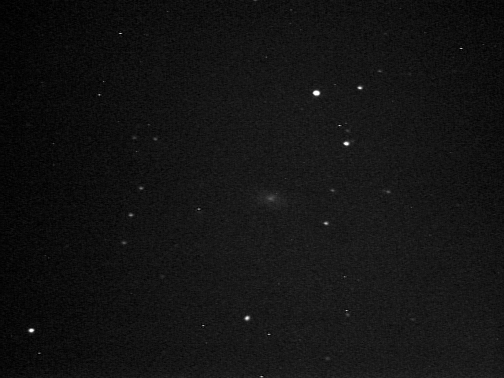 NGC2911 & 2914 (galaxy) - 04/15/2012 - 8" SCT f6.3, StellaCam-3 @ 25 seconds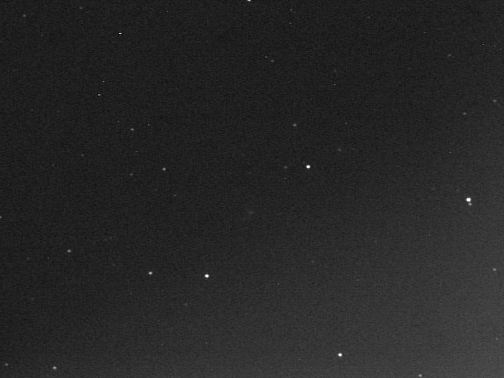 NGC 2916 (galaxy) - 06/01/2011 - 6" RC f9, StellaCam-3 20 seconds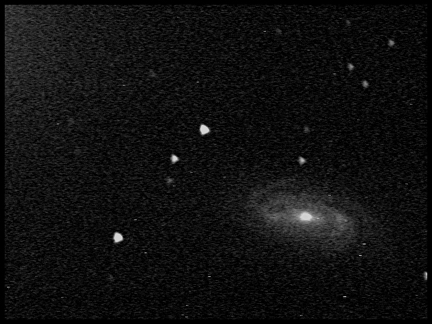 NGC2918 (galaxy) - 03/29/2016 - 8" SCT f5, StellaCam-3 @ 35 seconds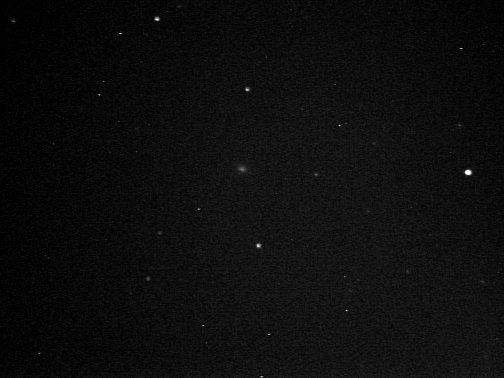 NGC2939 & 2940 (galaxy) - 03/29/2016 - 8" SCT f5, StellaCam-3 @ 35 seconds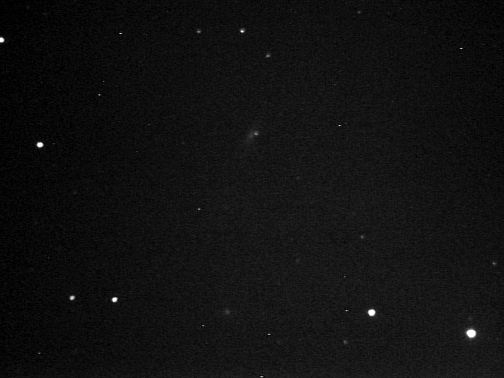 NGC2948 (galaxy) - 03/29/2016 - 8" SCT f5, StellaCam-3 @ 35 seconds






NGC 2964 & 2968 (galaxy) - 06/01/2011 - 80mm Refractor f6.3, StellaCam-II 8 seconds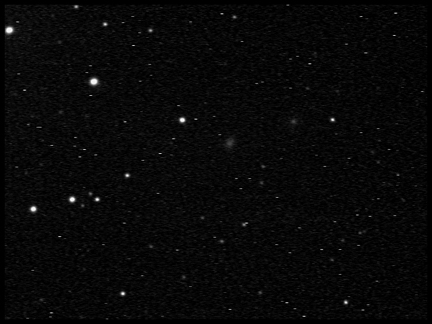 NGC 2964 (galaxy) - 06/01/2011 - 6" RC f9, StellaCam-3 15 seconds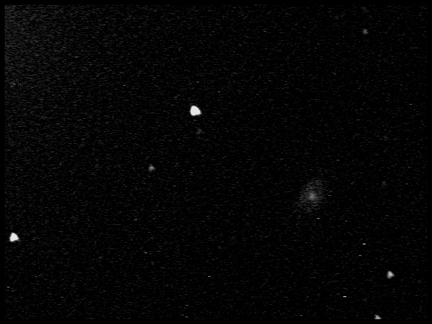 NGC2984 (galaxy) - 03/29/2016 - 8" SCT f5, StellaCam-3 @ 35 seconds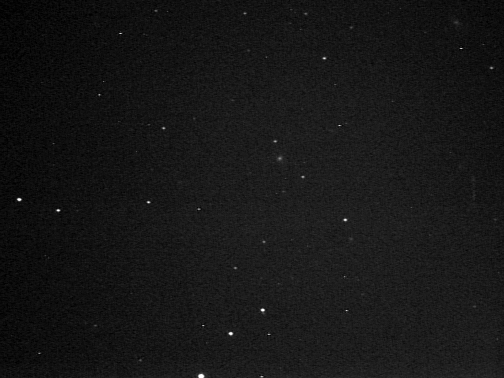 NGC3016, 3019, 3020 & 3024 (galaxy) - 04/24/2014 - 6" RC f5, StellaCam-3 @ 25 seconds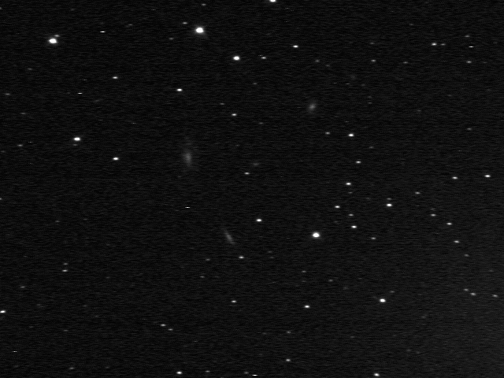 NGC3032 (galaxy) - 04/24/2014 - 6" RC f5, StellaCam-3 @ 25 seconds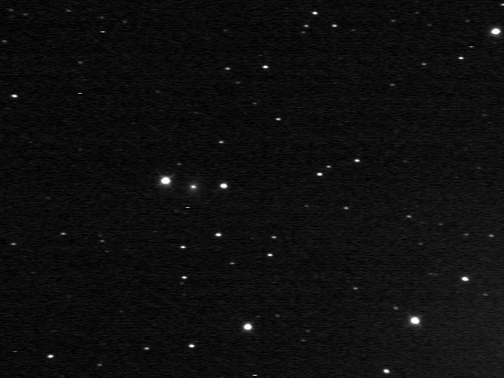 NGC3041 (galaxy) - 04/24/2014 - 6" RC f5, StellaCam-3 @ 25 seconds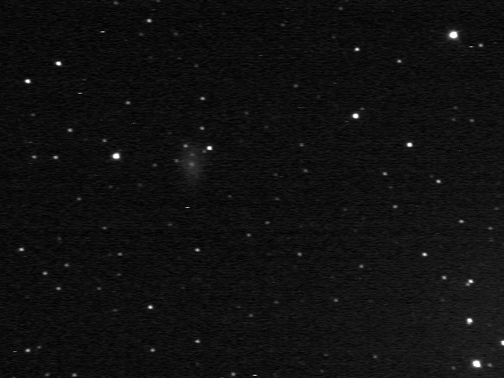 NGC3053 (galaxy) - 03/29/2016 - 8" SCT f5, StellaCam-3 @ 35 seconds





NGC3060 (galaxy) - 03/29/2016 - 8" SCT f5, StellaCam-3 @ 35 seconds





NGC3067 (galaxy) - 03/30/2014 - 8" SCT f5, StellaCam-3 @ 25 seconds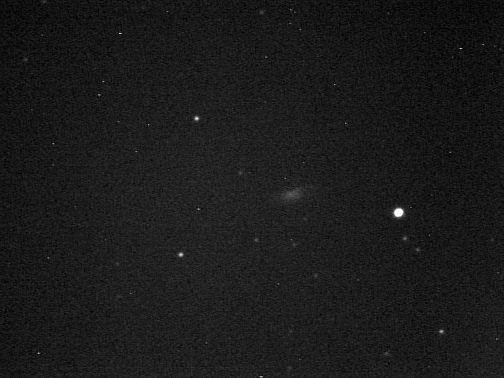 NGC3068 (galaxy) - 03/29/2016 - 8" SCT f5, StellaCam-3 @ 35 seconds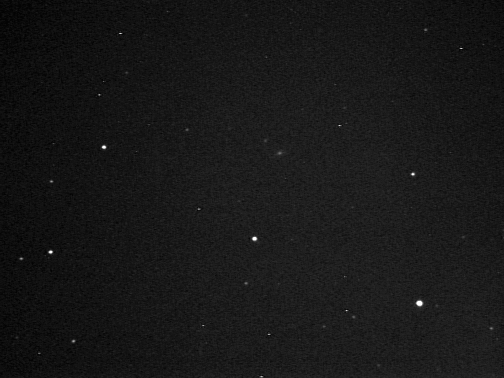 NGC3069 & 3070 (galaxy) - 03/29/2016 - 8" SCT f5, StellaCam-3 @ 35 seconds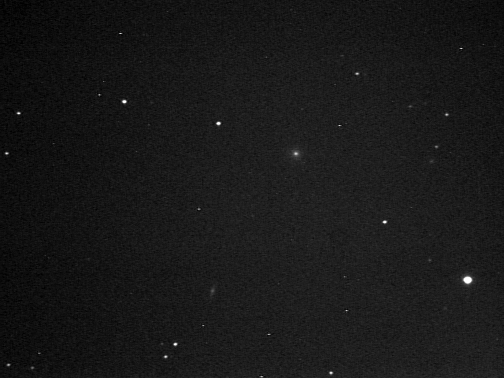 NGC3080 & IC585 (galaxy) - 03/29/2016 - 8" SCT f5, StellaCam-3 @ 35 seconds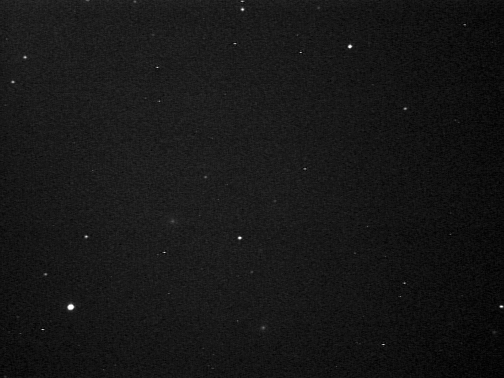 NGC3088 & 3088B (galaxy) - 03/29/2016 - 8" SCT f5, StellaCam-3 @ 35 seconds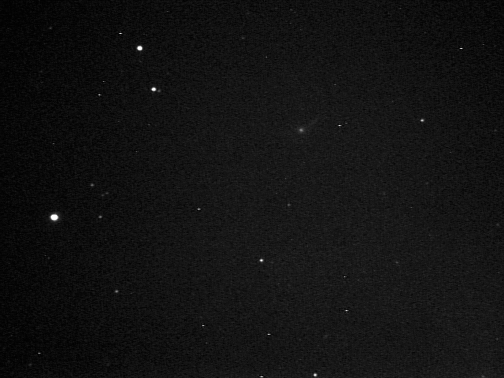 NGC3098 (galaxy) - 04/24/2014 - 6" RC f5, StellaCam-3 @ 25 seconds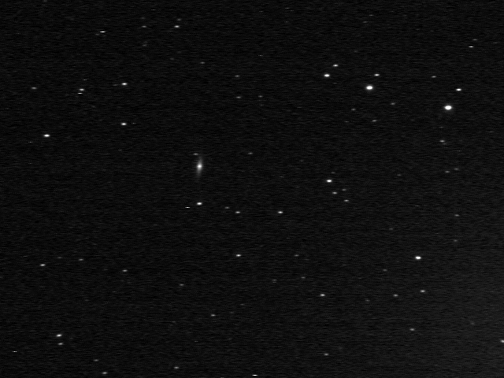 NGC3107 (galaxy) - 03/29/2016 - 8" SCT f5, StellaCam-3 @ 35 seconds





NGC3129 (two stars) - 03/29/2016 - 8" SCT f5, StellaCam-3 @ 35 seconds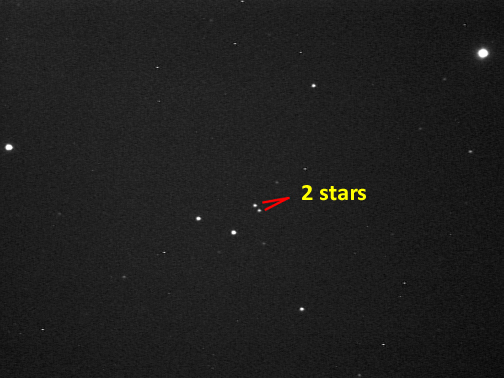 NGC3131 (galaxy) - 03/29/2016 - 8" SCT f5, StellaCam-3 @ 35 seconds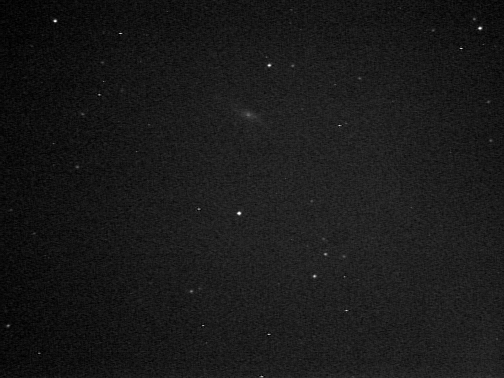 NGC3153 (galaxy) - 03/29/2016 - 8" SCT f5, StellaCam-3 @ 35 seconds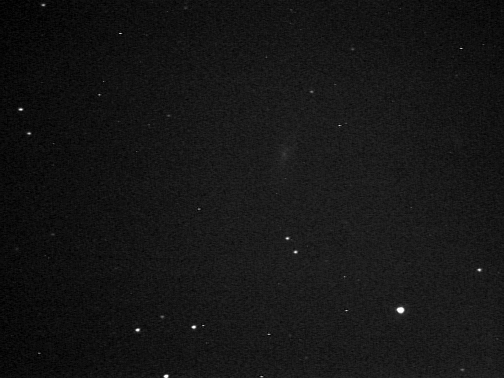 NGC3162 (galaxy) - 04/11/2015 - 8" SCT f5, StellaCam-3 @ 35 seconds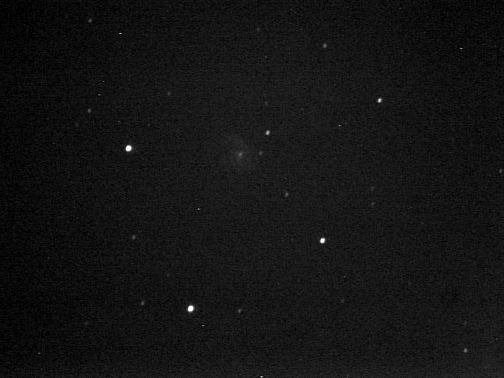 NGC3177 (galaxy) - 04/24/2014 - 6" RC f5, StellaCam-3 @ 25 seconds





NGC3185 (galaxy) - 03/30/2014 - 8" SCT f5, StellaCam-3 @ 25 seconds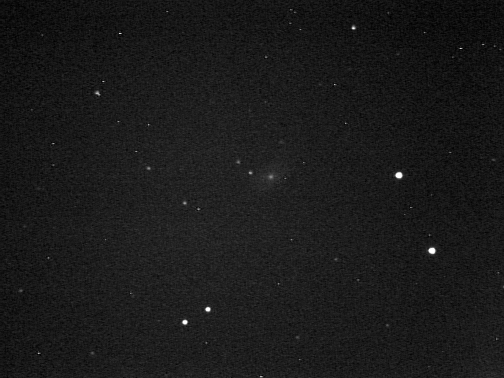 NGC3187, 3190 & 3193 (galaxy) - 03/30/2014 - 8" SCT f5, StellaCam-3 @ 25 seconds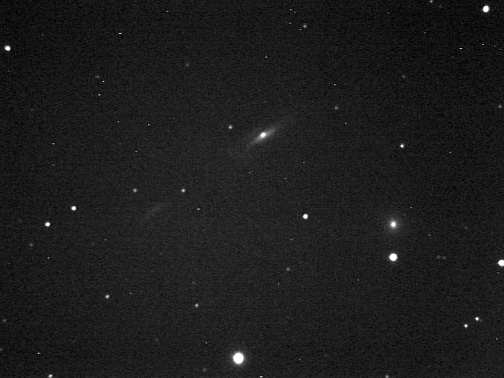 NGC3196 (galaxy) - 03/04/2017 - 8" SCT f6.3, StellaCam-3 @ 60 seconds






NGC3216, PGC30328 & 213686 (galaxy) - 03/04/2017 - 8" SCT f6.3, StellaCam-3 @ 60 seconds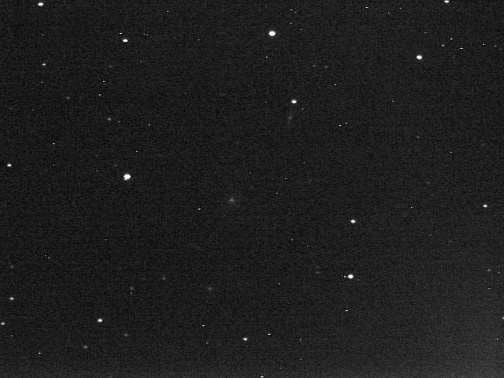 NGC3239, PGC30563, 30564, 30573, 30585 & 30595 (galaxy) - 03/04/2017 - 8" SCT f6.3, StellaCam-3 @ 60 seconds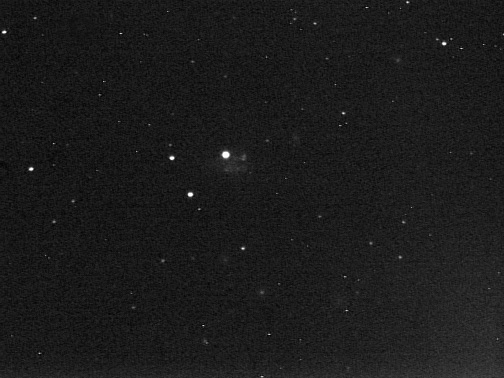 NGC3221 (galaxy) - 04/11/2015 - 8" SCT f5, StellaCam-3 @ 35 seconds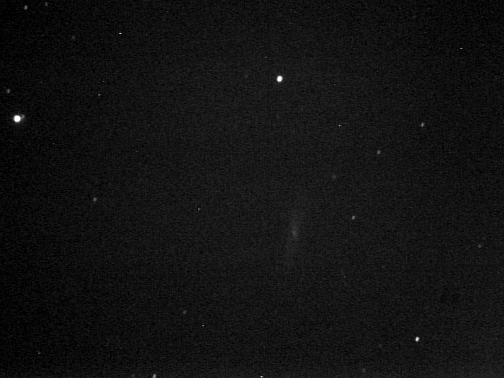 NGC3222, 3226 & 3227 (galaxy) - 04/24/2014 - 6" RC f5, StellaCam-3 @ 25 seconds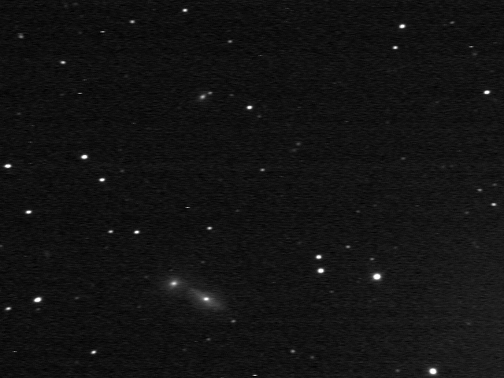 NGC3226, 3227 & 3222 (galaxy) - 03/02/2021 - 8" SCT f6.3, ASI294MC & L-Pro filter @ 60 seconds for 30 minutes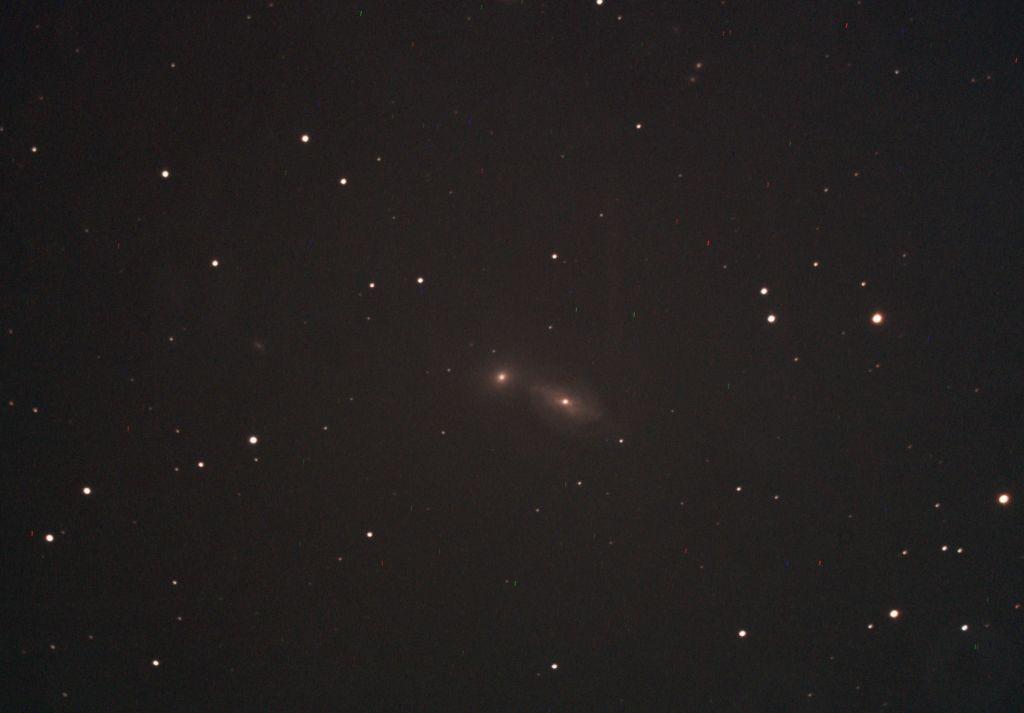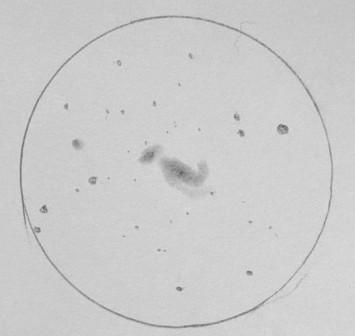 NGC3248 (galaxy) - 03/04/2017 - 8" SCT f6.3, StellaCam-3 @ 60 seconds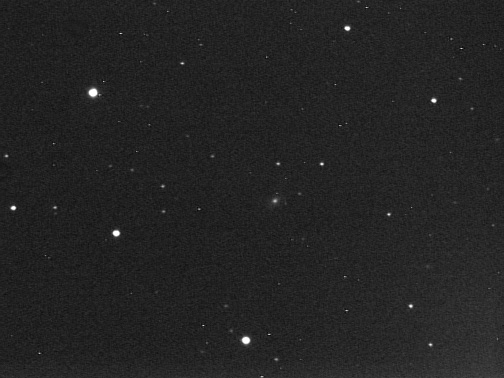 NGC3270 (galaxy) - 03/04/2017 - 8" SCT f6.3, StellaCam-3 @ 60 seconds





NGC3274 (galaxy) - 04/24/2014 - 6" RC f5, StellaCam-3 @ 25 seconds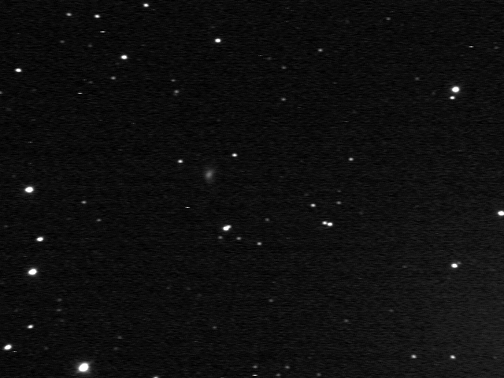 NGC3287 (galaxy)
03/29/2016 - 8" SCT f5, StellaCam-3 @ 35 seconds 03/04/2017 - 8" SCT f6.3, StellaCam-3 @ 60 seconds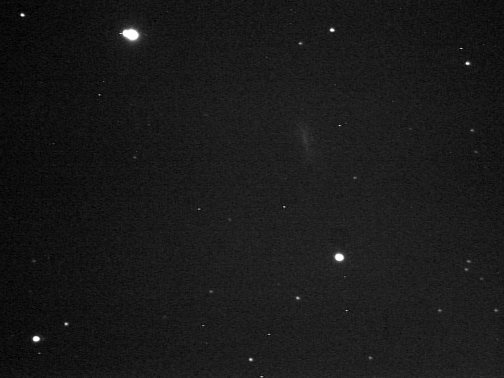 NGC3299 & 3306 (galaxy) - 03/04/2017 - 8" SCT f6.3, StellaCam-3 @ 60 seconds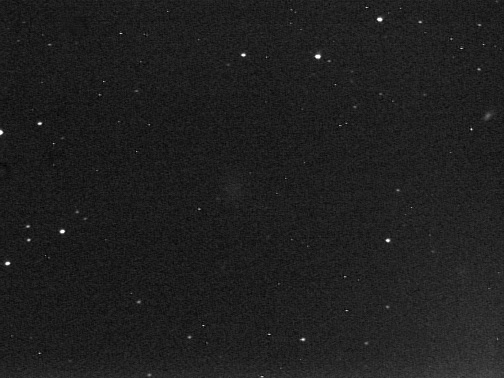 NGC3300 (galaxy) - 04/24/2014 - 6" RC f5, StellaCam-3 @ 25 seconds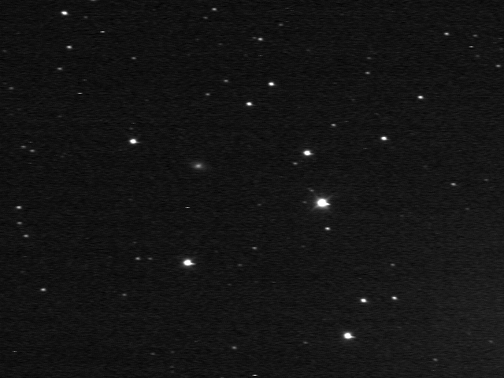 NGC3301 (galaxy) - 04/24/2014 - 6" RC f5, StellaCam-3 @ 25 seconds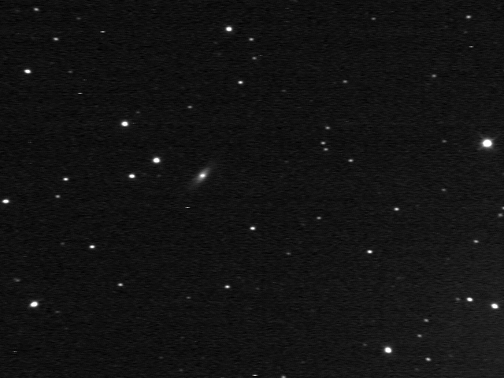 NGC3303 (galaxy) - 03/04/2017 - 8" SCT f6.3, StellaCam-3 @ 60 seconds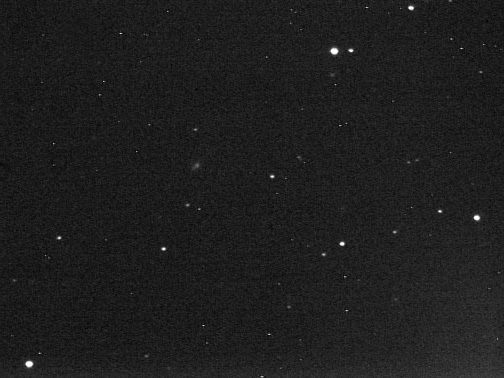 NGC3332 (galaxy) - 03/04/2017 - 8" SCT f6.3, StellaCam-3 @ 60 seconds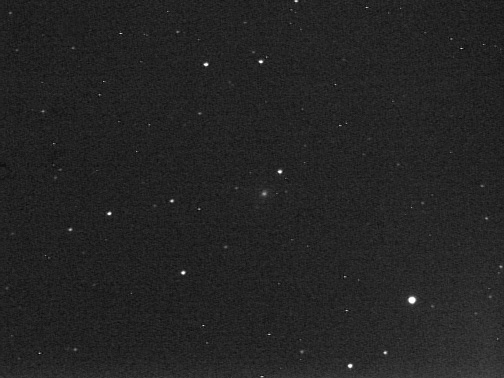 NGC3338 (galaxy) - 04/24/2014 - 6" RC f5, StellaCam-3 @ 25 seconds






NGC3342 (star - non-existent) - 03/04/2017 - 8" SCT f6.3, StellaCam-3 @ 60 seconds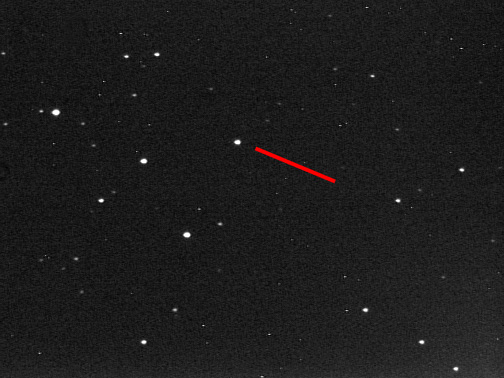 NGC3345 (double star) - 03/04/2017 - 8" SCT f6.3, StellaCam-3 @ 60 seconds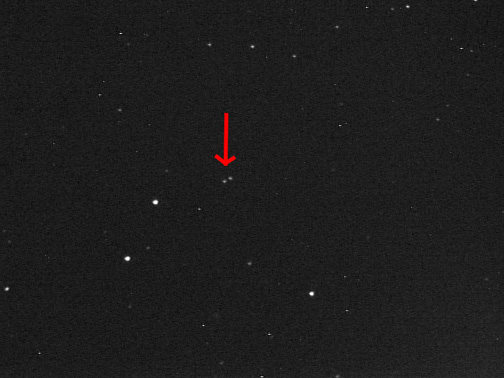 NGC3346 (galaxy) - 04/24/2014 - 6" RC f5, StellaCam-3 @ 25 seconds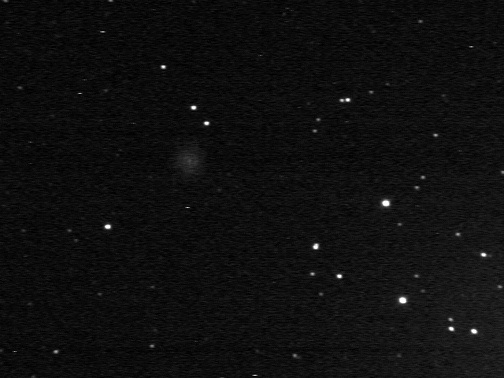 NGC3349 & 3356 (galaxy) - 03/04/2017 - 8" SCT f6.3, StellaCam-3 @ 60 seconds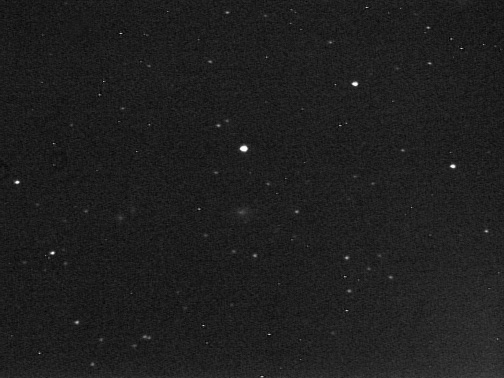 NGC3367 (galaxy) - 04/24/2014 - 6" RC f5, StellaCam-3 @ 25 seconds





NGC3370 (galaxy) - 04/24/2014 - 6" RC f5, StellaCam-3 @ 25 seconds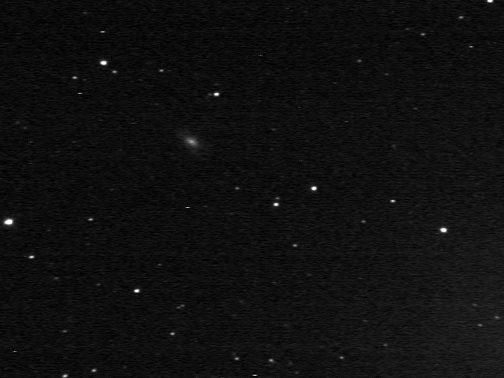 NGC3377 (galaxy) - 04/15/2012 - 8" SCT f6.3, StellaCam-3 @ 25 seconds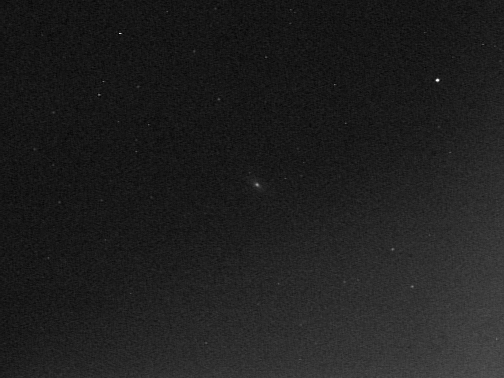 NGC3384, 3389, M105 (galaxy) - 04/15/2012 - 8" SCT f6.3, StellaCam-3 @ 25 seconds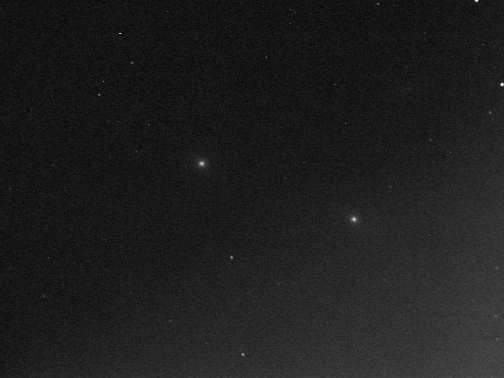 NGC3412 (galaxy) - 04/15/2012 - 8" SCT f6.3, StellaCam-3 @ 25 seconds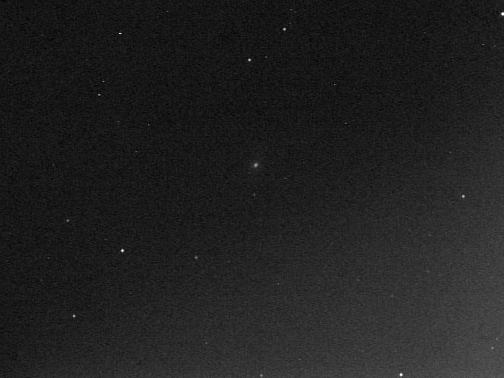 NGC3417 & 3425 (galaxy) - 03/04/2017 - 8" SCT f6.3, StellaCam-3 @ 60 seconds





NGC3433 (galaxy) - 04/24/2014 - 6" RC f5, StellaCam-3 @ 25 seconds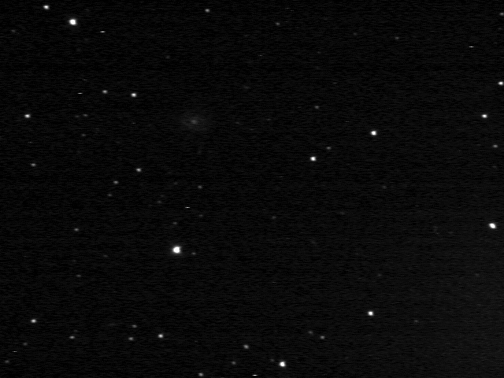 NGC3434 (galaxy) - 03/04/2017 - 8" SCT f6.3, StellaCam-3 @ 60 seconds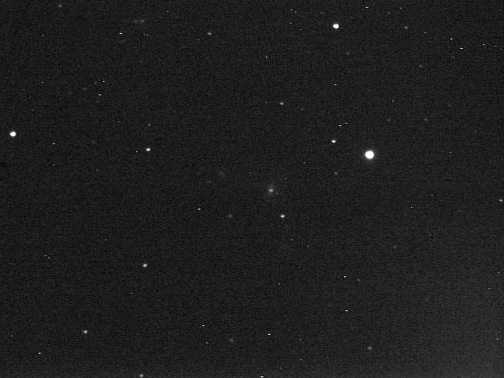 NGC3437 (galaxy) - 04/24/2014 - 6" RC f5, StellaCam-3 @ 25 seconds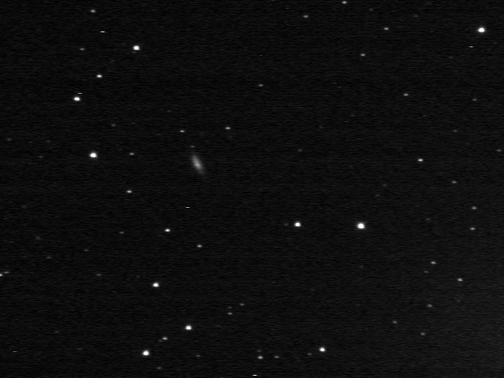 NGC3454 & 3455 (galaxy) - 04/24/2014 - 6" RC f5, StellaCam-3 @ 25 seconds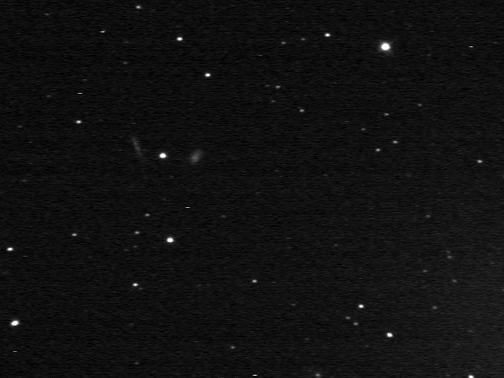 NGC3454 & 3457 (galaxy) - 04/24/2014 - 6" RC f5, StellaCam-3 @ 25 seconds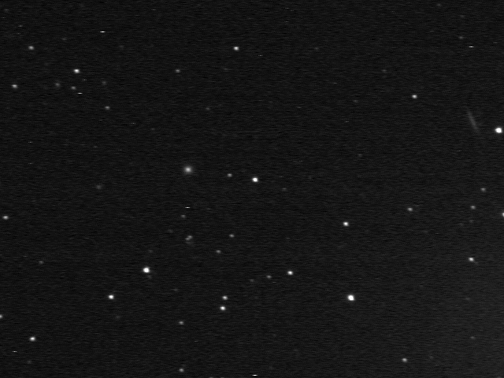 NGC3462 (galaxy) - 03/04/2017 - 8" SCT f6.3, StellaCam-3 @ 60 seconds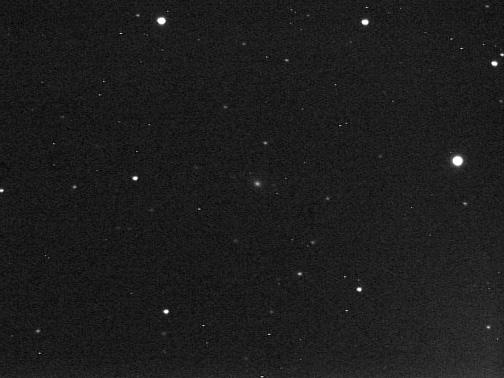 NGC3473 & 3474 (galaxy) - 03/04/2017 - 8" SCT f6.3, StellaCam-3 @ 60 seconds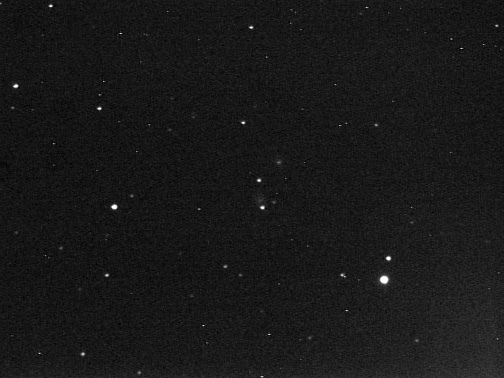 NGC3475, PGC33020, 33021 & 213767 (galaxy) - 03/04/2017 - 8" SCT f6.3, StellaCam-3 @ 60 seconds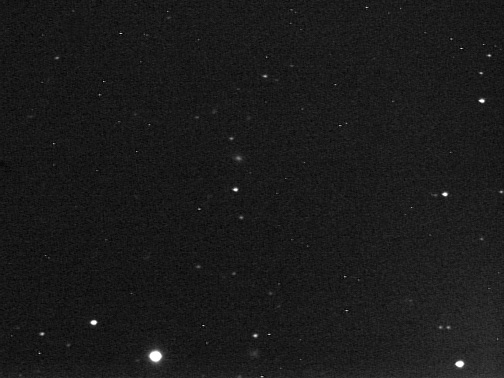 NGC3485 (galaxy) - 04/24/2014 - 6" RC f5, StellaCam-3 @ 25 seconds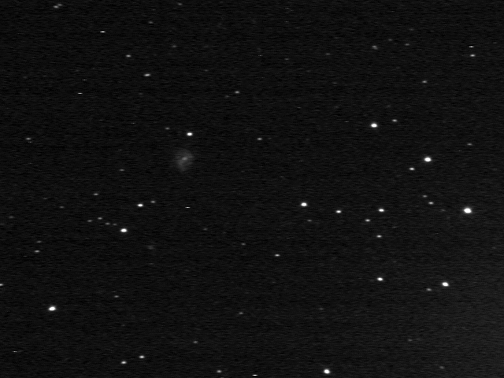 NGC3489 (galaxy) - 06/01/2011 - 6" RC f9, StellaCam-3 15 seconds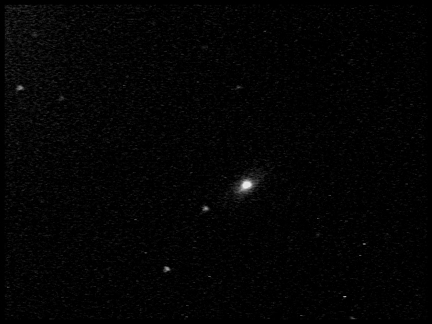 NGC3491 (galaxy) - 03/04/2017 - 8" SCT f6.3, StellaCam-3 @ 60 seconds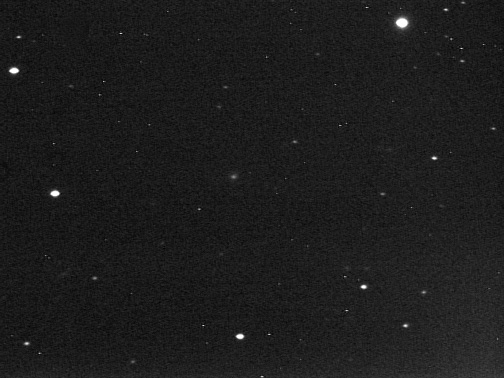 NGC3495 (galaxy) - 04/24/2014 - 6" RC f5, StellaCam-3 @ 25 seconds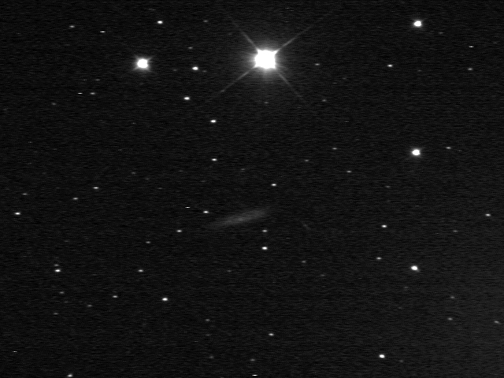 NGC3498 (triple star) - 03/04/2017 - 8" SCT f6.3, StellaCam-3 @ 60 seconds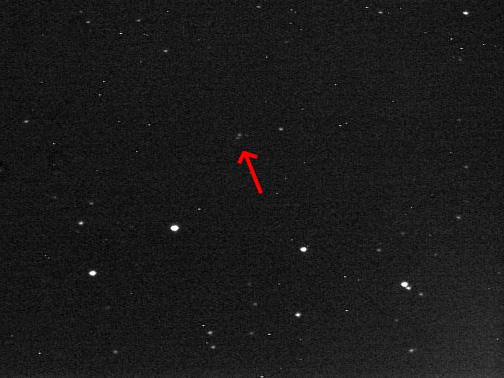 NGC3501 (galaxy) - 05/17/2012 - 8" SCT f6.3, StellaCam-3 @ 30 seconds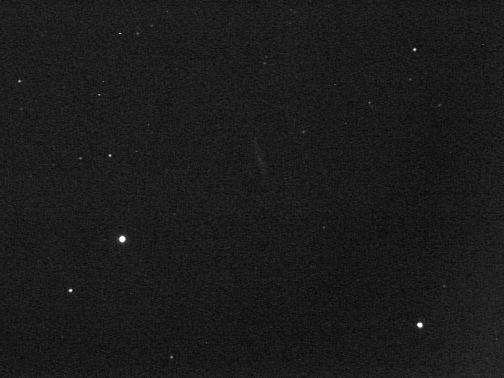 NGC3506 - 04/24/2014 - 6" RC f5, StellaCam-3 @ 25 seconds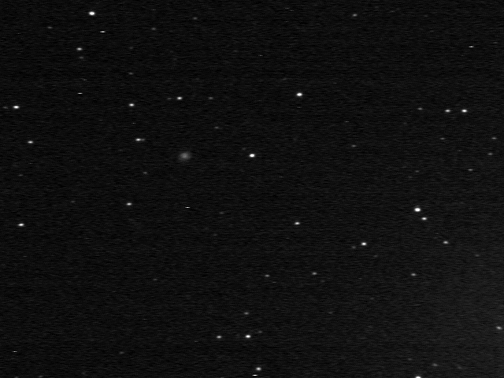 NGC3507 (galaxy) - 05/17/2012 - 8" SCT f6.3, StellaCam-3 @ 25 seconds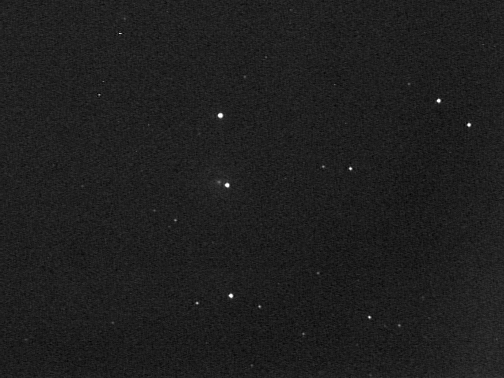 NGC3509 (galaxy) - 03/22/2017 - 8" SCT f6.3, StellaCam-3 @ 45 seconds






NGC3521 (galaxy)
- 05/17/2012 - 8" SCT f6.3, StellaCam-3 @ 25 seconds - 03/29/1998 - 8" Dob f4.5, 16mm 57x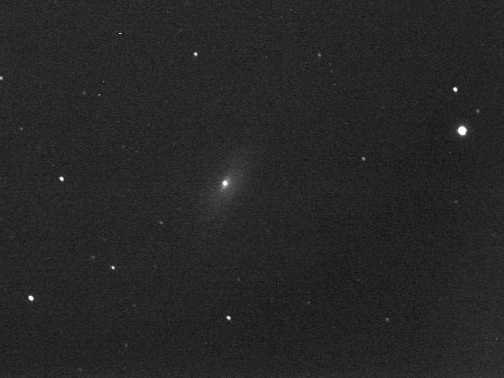 NGC3524 (galaxy) - 03/22/2017 - 8" SCT f6.3, StellaCam-3 @ 45 seconds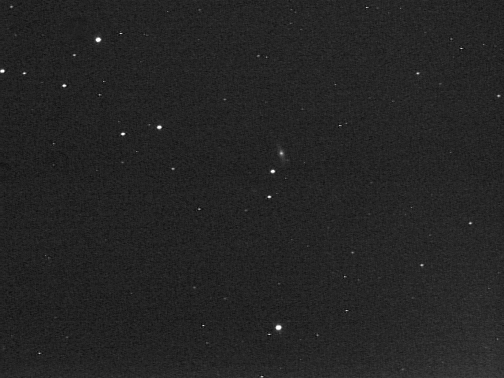 NGC3535 (galaxy) - 04/18/2017 - 8" SCT f6.3, StellaCam-3 @ 60 seconds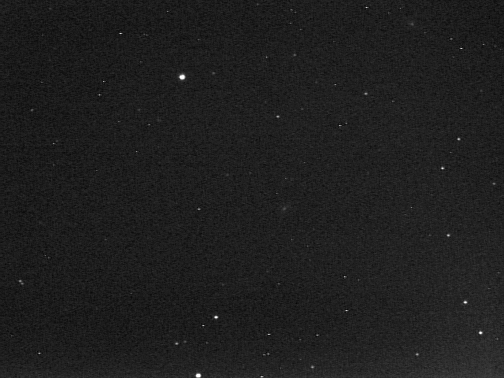 NGC3547 (galaxy) - 04/24/2014 - 6" RC f5, StellaCam-3 @ 25 seconds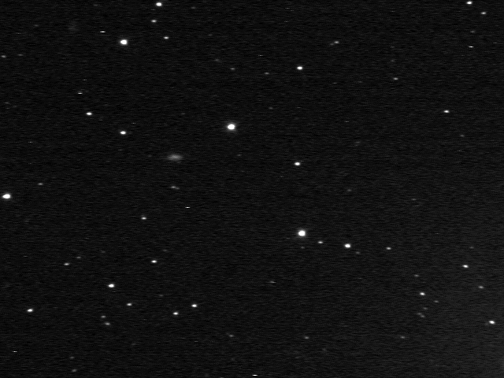 NGC3559 (galaxy) - 03/22/2017 - 8" SCT f6.3, StellaCam-3 @ 60 seconds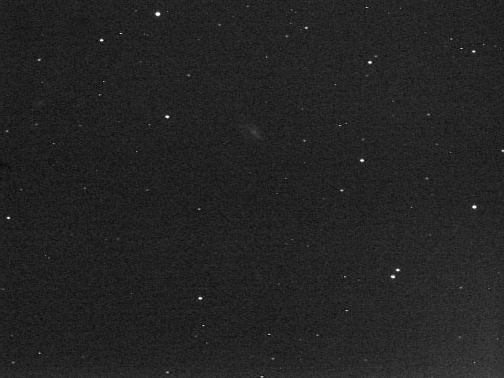 NGC3567 & PGC34013 (galaxy) - 03/22/2017 - 8" SCT f6.3, StellaCam-3 @ 60 seconds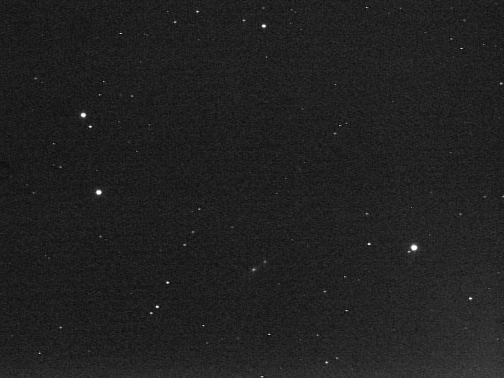 NGC3593 (galaxy) - 06/01/2011 - 6" RC f9, StellaCam-3 15 seconds




NGC3596 (galaxy) - 05/17/2012 - 8" SCT f6.3, StellaCam-3 @ 35 seconds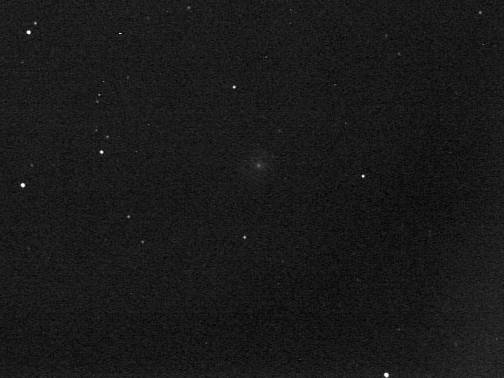 NGC3599 (galaxy) - 04/24/2014 - 6" RC f5, StellaCam-3 @ 25 seconds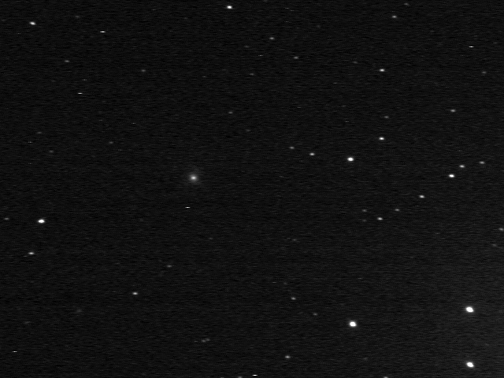 NGC3604 (non-exist) - 03/22/2017 - 8" SCT f6.3, StellaCam-3 @ 60 seconds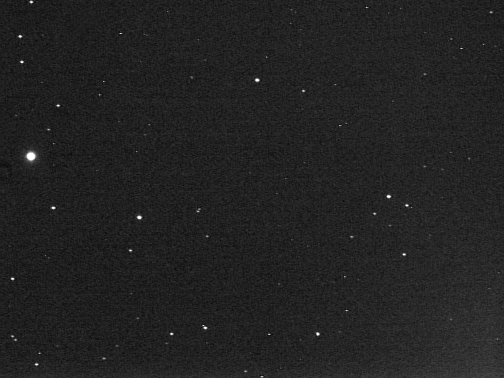 NGC3605, 3607, 3608 (galaxy) - 04/15/2012 - 8" SCT f6.3, StellaCam-3 @ 25 seconds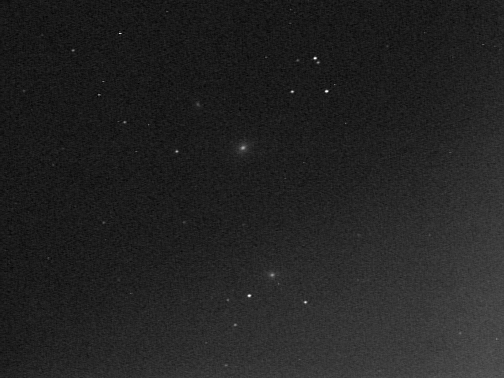 NGC3611 (galaxy) - 04/24/2014 - 6" RC f5, StellaCam-3 @ 25 seconds





NGC3615, 3618, PGC34547 & 34606 (galaxy) - 03/22/2017 - 8" SCT f6.3, StellaCam-3 @ 60 seconds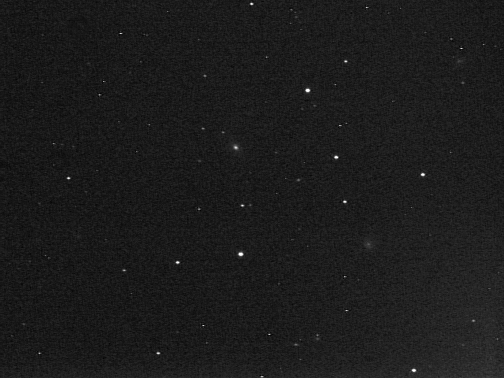 NGC3616 (non-exist) - 03/22/2017 - 8" SCT f6.3, StellaCam-3 @ 60 seconds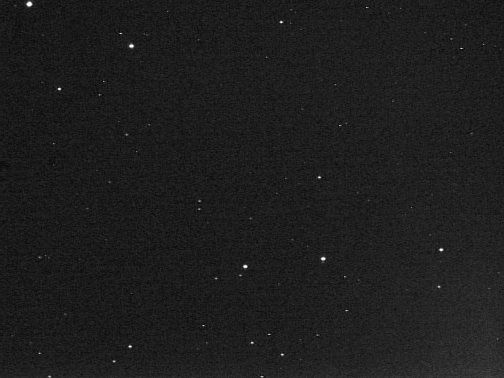 NGC3626 (galaxy) - 04/15/2012 - 8" SCT f6.3, StellaCam-3 @ 25 seconds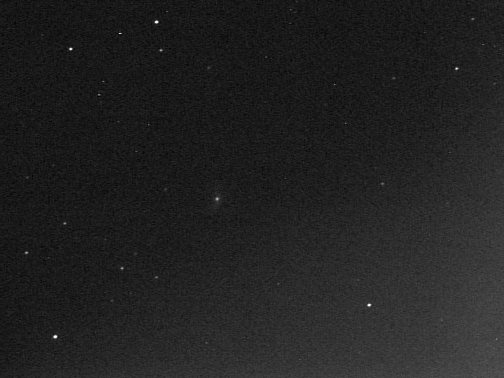 NGC 3628 (galaxy) - 05/30/2011 - 80mm Refractor f6.3, StellaCam-II 8 seconds





NGC3628 (galaxy) - 03/04/2017 - 8" SCT f6.3, StellaCam-3 @ 60 seconds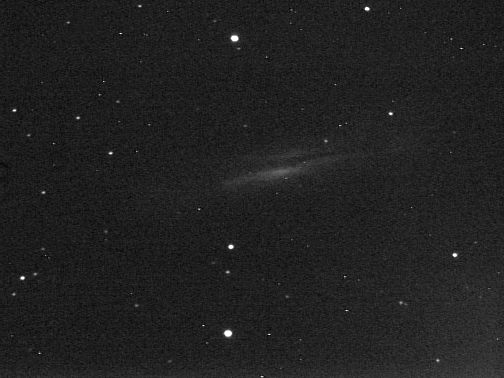 NGC3629 (galaxy) - 04/24/2014 - 6" RC f5, StellaCam-3 @ 25 seconds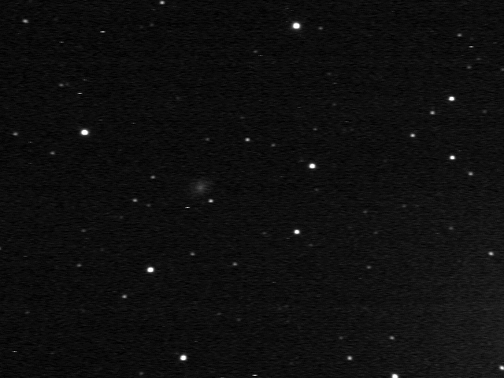 NGC3630 (galaxy) - 05/17/2012 - 8" SCT f6.3, StellaCam-3 @ 35 seconds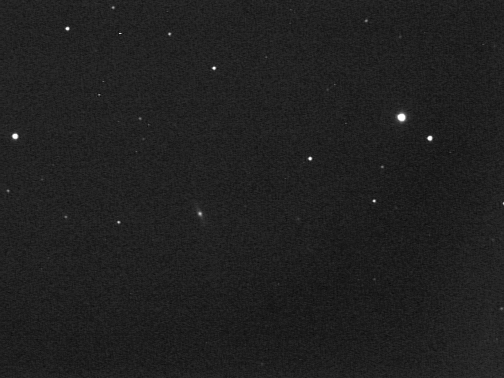 NGC3632 (non-exist) - 03/22/2017 - 8" SCT f6.3, StellaCam-3 @ 60 seconds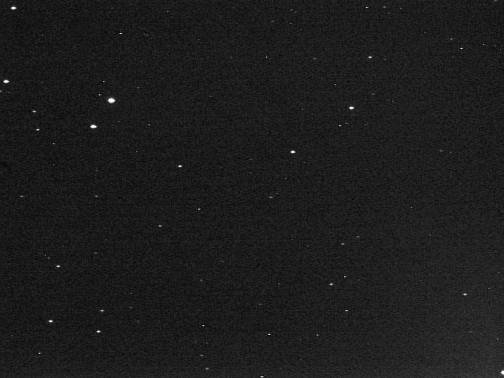 NGC 3640 (galaxy) - 05/30/2011 - 80mm Refractor f6.3, StellaCam-II 8 seconds




NGC3645(nonexist), NGC3643, 3644, 3647, PGC34794, 34815, 1241479 & 1242662 (galaxy) - 03/22/2017 - 8" SCT f6.3, StellaCam-3 @ 60 seconds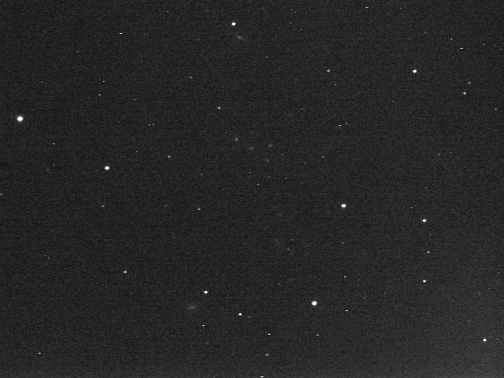 NGC3646 & 3649 (galaxy) - 03/22/2017 - 8" SCT f6.3, StellaCam-3 @ 60 seconds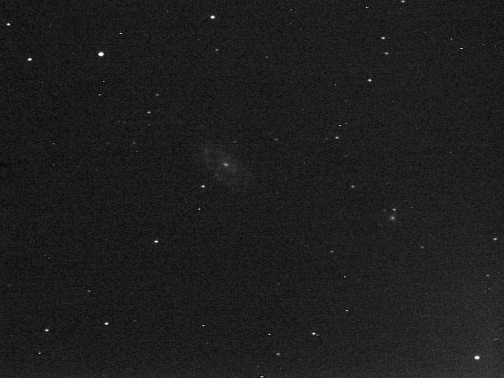 NGC3651, 3653, IC2759, PGC34881, 34899, 34901, & 34907 (galaxy) - 03/22/2017 - 8" SCT f6.3, StellaCam-3 @ 60 seconds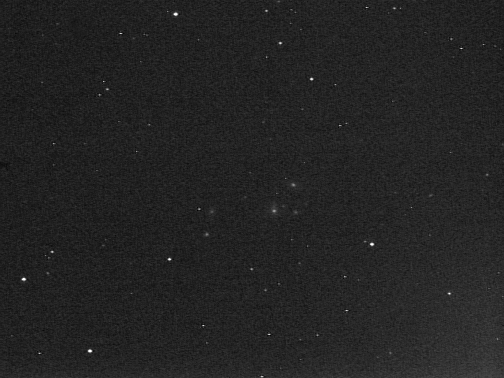 NGC3655 (galaxy) - 05/17/2012 - 8" SCT f6.3, StellaCam-3 @ 35 seconds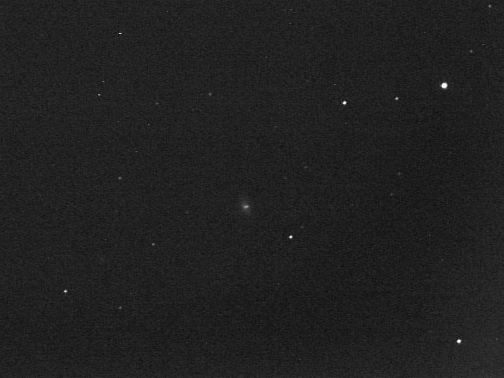 NGC3659 - 04/24/2014 - 6" RC f5, StellaCam-3 @ 25 seconds





NGC3662 (galaxy) - 03/22/2017 - 8" SCT f6.3, StellaCam-3 @ 60 seconds





NGC3664 (galaxy) - 04/24/2014 - 6" RC f5, StellaCam-3 @ 25 seconds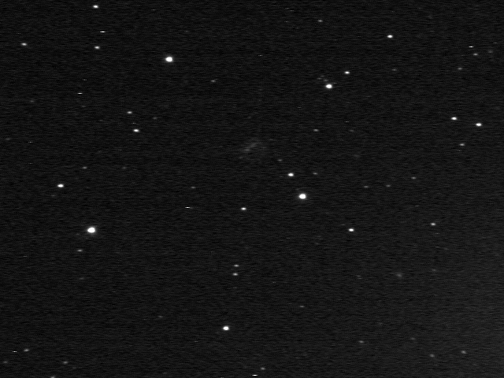 NGC3665 (galaxy) - 03/8/2013 - 8" SCT f6.3, StellaCam-3 @ 25 seconds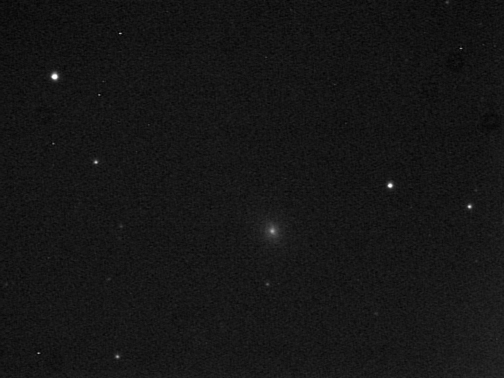 NGC3666 (galaxy) - 04/24/2014 - 6" RC f5, StellaCam-3 @ 25 seconds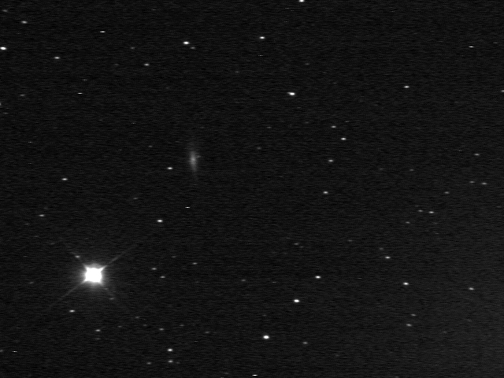 NGC3670 & PGC35057 (galaxy) - 03/22/2017 - 8" SCT f6.3, StellaCam-3 @ 60 seconds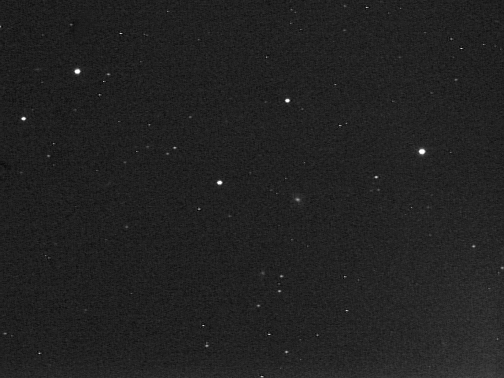 NGC3679 (galaxy) - 03/22/2017 - 8" SCT f6.3, StellaCam-3 @ 60 seconds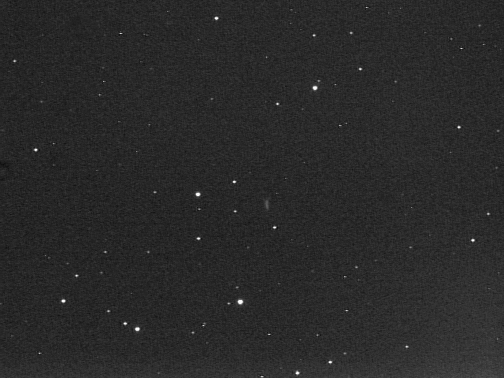 NGC3681 (galaxy) - 05/17/2012 - 8" SCT f6.3, StellaCam-3 @ 35 seconds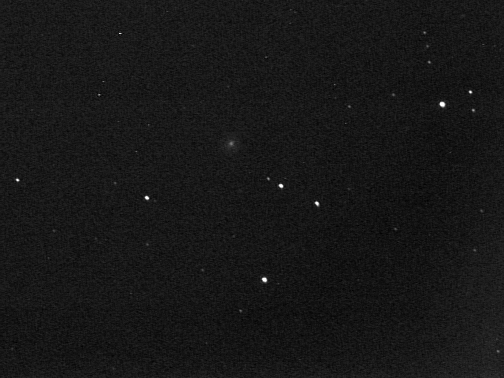 NGC3684 (galaxy) - 05/17/2012 - 8" SCT f6.3, StellaCam-3 @ 35 seconds





NGC3686 (galaxy) - 05/17/2012 - 8" SCT f6.3, StellaCam-3 @ 35 seconds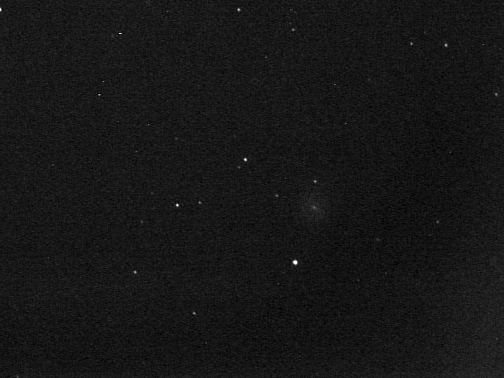 NGC3689 (galaxy) - 04/24/2014 - 6" RC f5, StellaCam-3 @ 25 seconds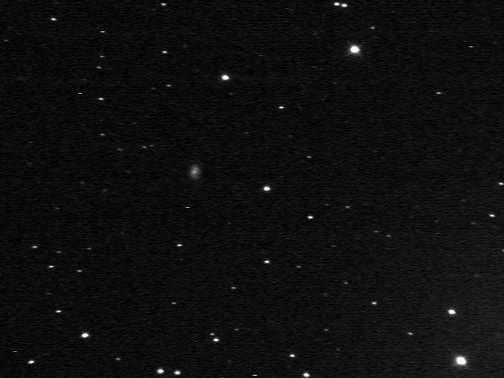 NGC3691 (galaxy) - 05/17/2012 - 8" SCT f6.3, StellaCam-3 @ 35 seconds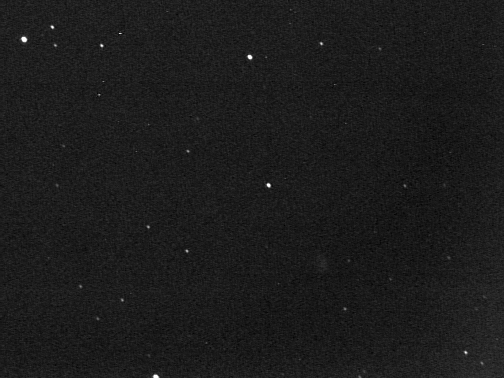 NGC3692 (galaxy) - 03/22/2017 - 8" SCT f6.3, StellaCam-3 @ 60 seconds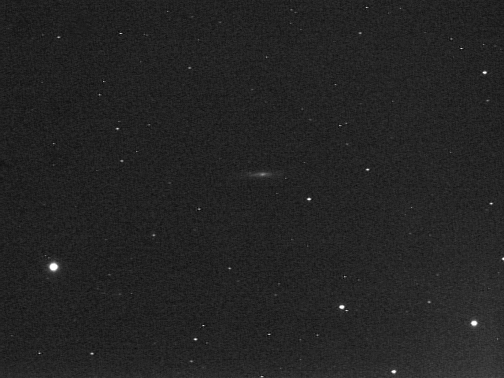 NGC3701 (galaxy) - 03/22/2017 - 8" SCT f6.3, StellaCam-3 @ 60 seconds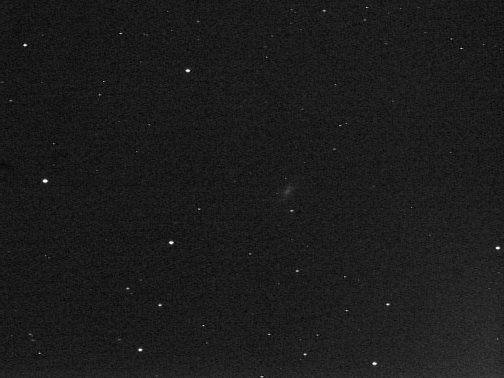 NGC3705 (galaxy) - 04/15/2012 - 8" SCT f6.3, StellaCam-3 @ 25 seconds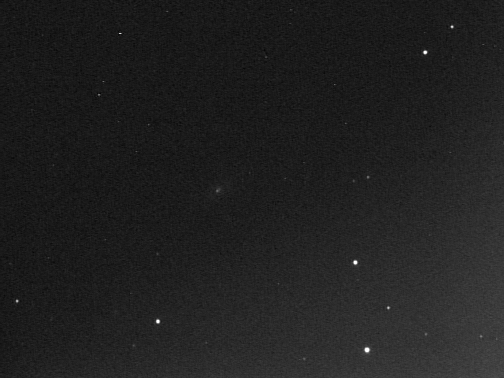 NGC3710 (galaxy) - 03/22/2017 - 8" SCT f6.3, StellaCam-3 @ 60 seconds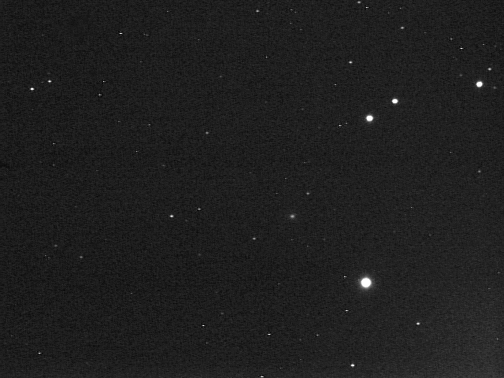 NGC3713, PGC35514 & 1829561 (galaxy) - 03/22/2017 - 8" SCT f6.3, StellaCam-3 @ 60 seconds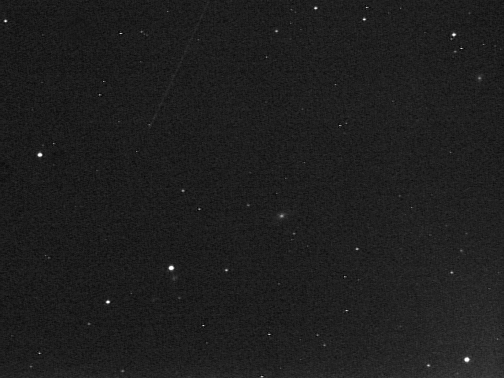 NGC3720 (galaxy) - 04/24/2014 - 6" RC f5, StellaCam-3 @ 25 seconds





NGC3728 (galaxy) - 03/22/2017 - 8" SCT f6.3, StellaCam-3 @ 60 seconds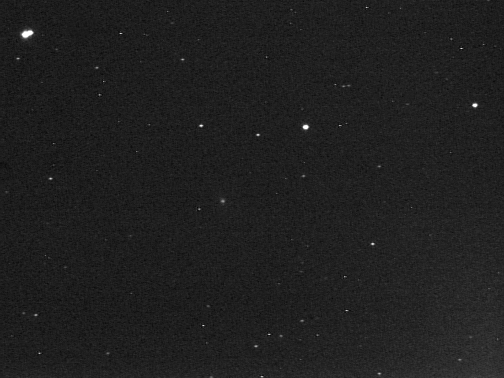 NGC3731 & PGC213857 (galaxy) - 03/22/2017 - 8" SCT f6.3, StellaCam-3 @ 60 seconds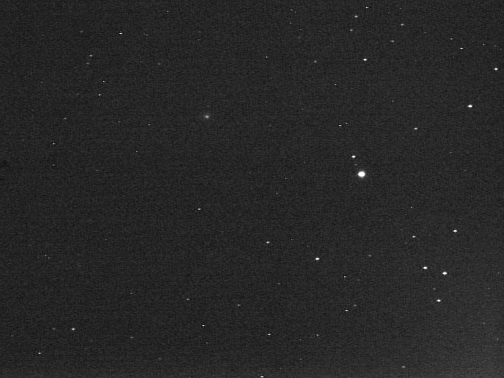 NGC3745 (galaxy) 'Copelands Septet' - 06/01/2011 - 6" RC f9, StellaCam-3 15 seconds




'Copelands Septet'
(NGC3745, 3746, 3748, 3750, 3751, 3753, 3754) - 05/17/2012 - 8" SCT f6.3, StellaCam-3 @ 35 seconds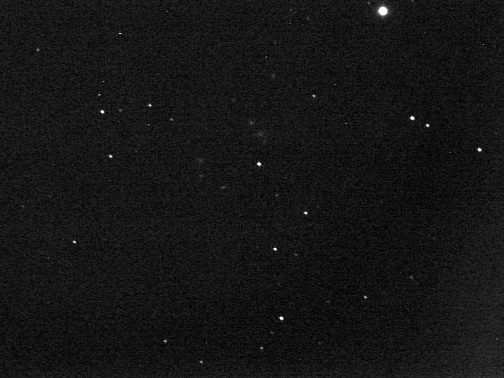 'Copelands Septet' (galaxy) - 04/24/2014 - 6" RC f5, StellaCam-3 @ 25 seconds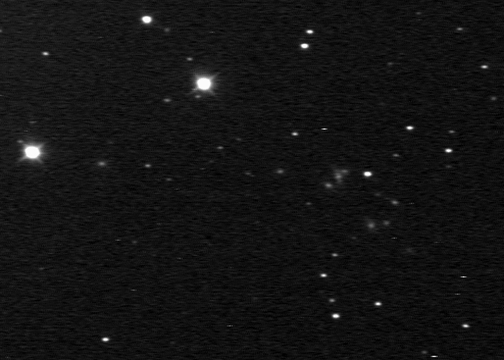 NGC3764 & 3768 (galaxy) - 03/22/2017 - 8" SCT f6.3, StellaCam-3 @ 60 seconds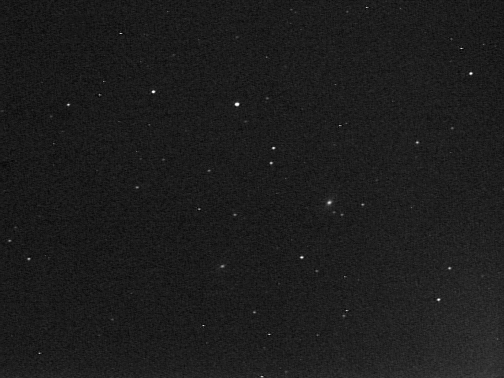 NGC3772 (galaxy) - 03/22/2017 - 8" SCT f6.3, StellaCam-3 @ 60 seconds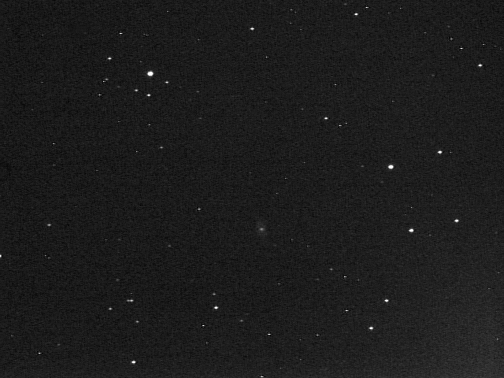 NGC3773 (galaxy) - 05/17/2012 - 8" SCT f6.3, StellaCam-3 @ 35 seconds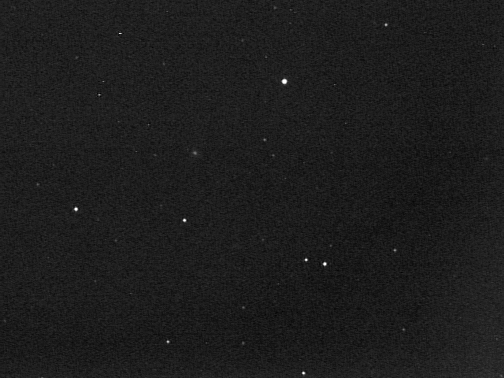 NGC3798 (galaxy) - 03/22/2017 - 8" SCT f6.3, StellaCam-3 @ 60 seconds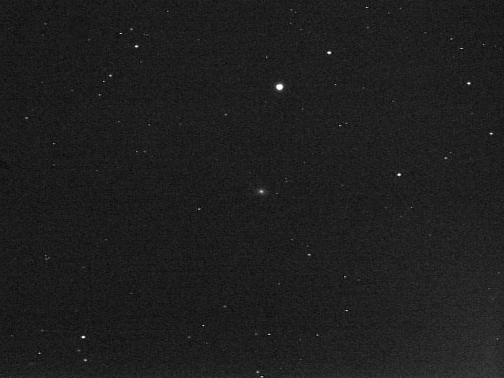 NGC3799 & 3800 (galaxy) - 05/17/2012 - 8" SCT f6.3, StellaCam-3 @ 35 seconds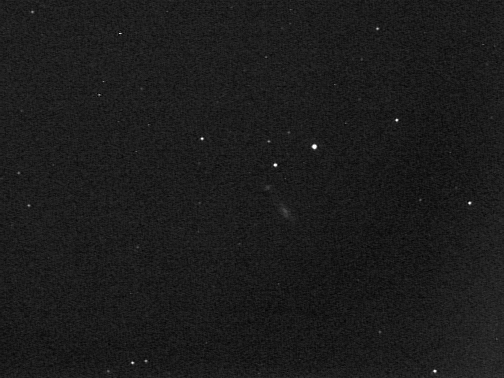 NGC3801, 3802, 3806, 3808 & 3790 (galaxy) - 04/11/2015 - 8" SCT f5, StellaCam-3 @ 35 seconds





NGC3805 (galaxy) - 03/22/2017 - 8" SCT f6.3, StellaCam-3 @ 60 seconds





NGC3810 (galaxy) - 04/15/2012 - 8" SCT f6.3, StellaCam-3 @ 25 seconds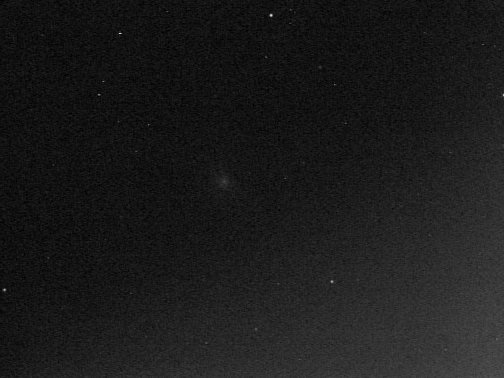 NGC3812, 3814 & 3815 (galaxy) - 03/22/2017 - 8" SCT f6.3, StellaCam-3 @ 60 seconds





NGC3821 (galaxy) - 03/22/2017 - 8" SCT f6.3, StellaCam-3 @ 60 seconds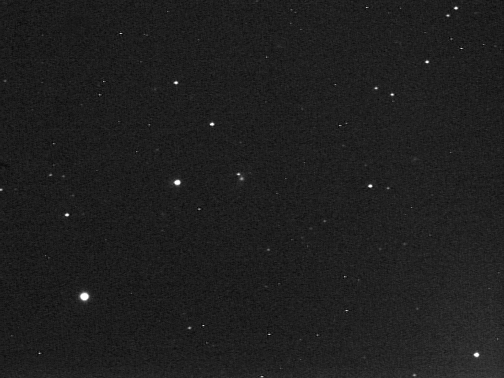 NGC3826, 3830, PGC36372 & 36415 (galaxy) - 03/22/2017 - 8" SCT f6.3, StellaCam-3 @ 60 seconds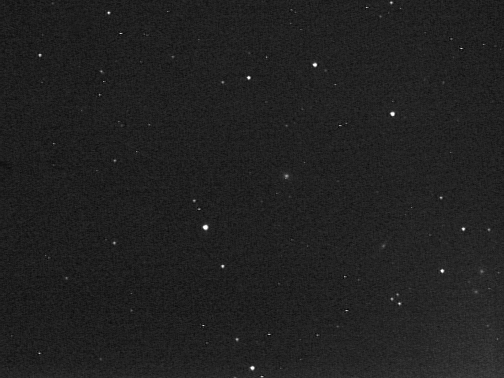 NGC3832 (galaxy) - 03/22/2017 - 8" SCT f6.3, StellaCam-3 @ 60 seconds





NGC3860A & B (galaxy) - 04/11/2015 - 8" SCT f5, StellaCam-3 @ 35 seconds





NGC3861 (galaxy) - 04/11/2015 - 8" SCT f5, StellaCam-3 @ 35 seconds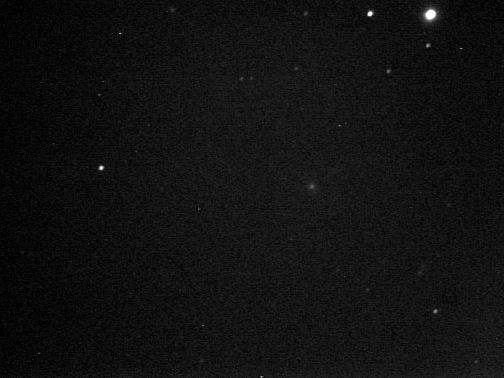 NGC3872 (galaxy) - 05/17/2012 - 8" SCT f6.3, StellaCam-3 @ 35 seconds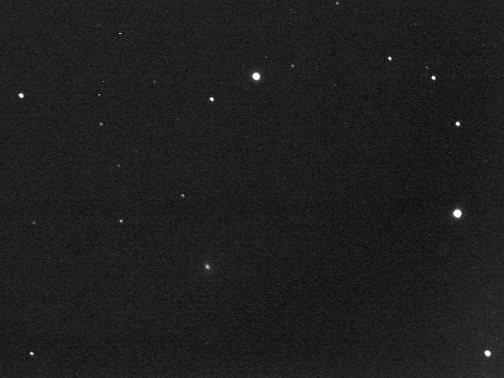 NGC3873 & 3875 (galaxy) - 03/22/2017 - 8" SCT f6.3, StellaCam-3 @ 45 seconds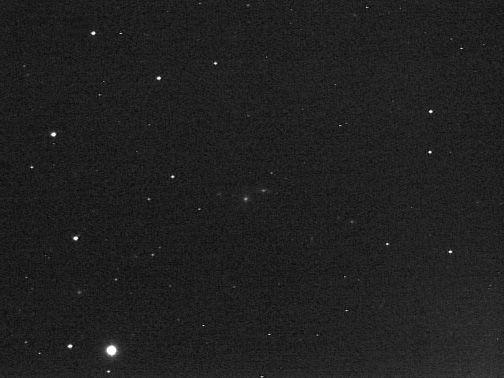 NGC3883 (galaxy) - 05/17/2012 - 8" SCT f6.3, StellaCam-3 @ 35 seconds






NGC3884, IC732, PGC83488 & 213880 (galaxy) - 03/22/2017 - 8" SCT f6.3, StellaCam-3 @ 45 seconds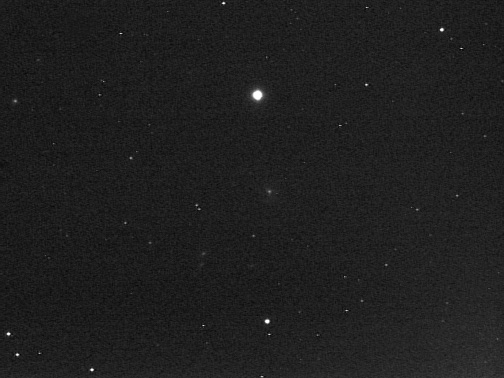 NGC3900 (galaxy) - 04/15/2012 - 8" SCT f6.3, StellaCam-3 @ 25 seconds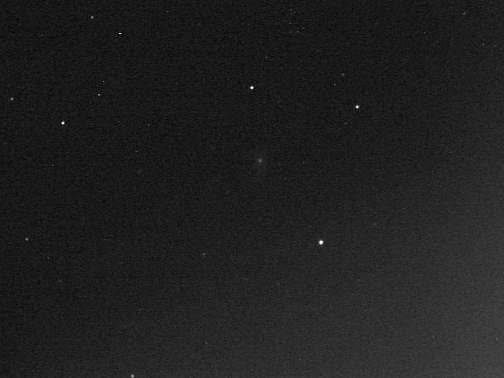 NGC3902 (galaxy) - 03/22/2017 - 8" SCT f6.3, StellaCam-3 @ 45 seconds





NGC3911 & 3920 (galaxy) - 03/22/2017 - 8" SCT f6.3, StellaCam-3 @ 45 seconds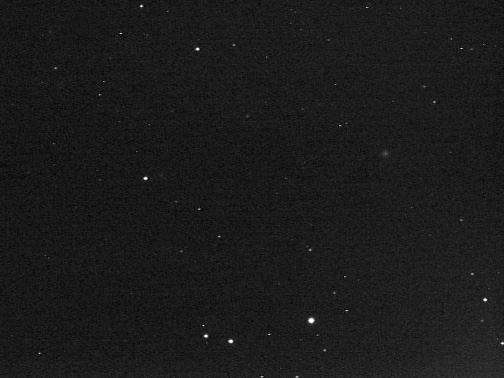 NGC3912 (galaxy) - 03/8/2013 - 8" SCT f6.3, StellaCam-3 @ 25 seconds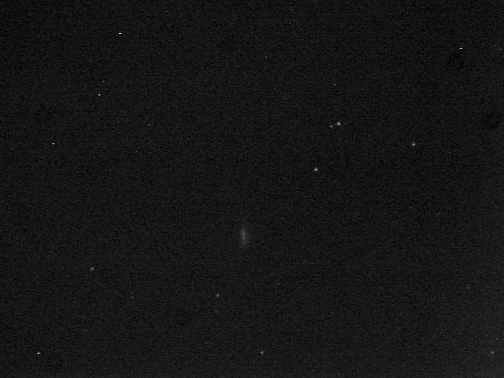 NGC3925, 3926, 3926a, PGC37053 & 37096 (galaxy) - 03/22/2017 - 8" SCT f6.3, StellaCam-3 @ 60 seconds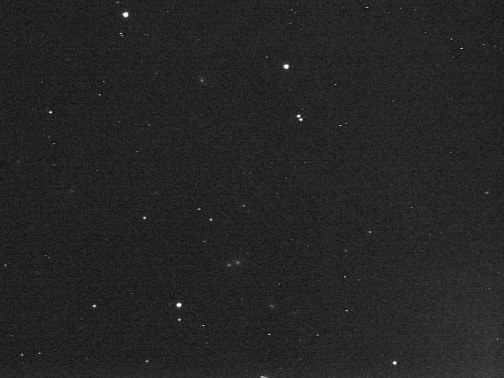 NGC3937, PGC37192, 37252, 197641 & 197643 (galaxy) - 03/22/2017 - 8" SCT f6.3, StellaCam-3 @ 60 seconds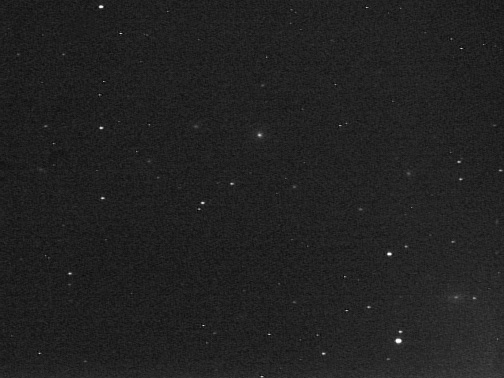 NGC3940, 3946, PGC37153 & 37175 (galaxy) - 03/22/2017 - 8" SCT f6.3, StellaCam-3 @ 60 seconds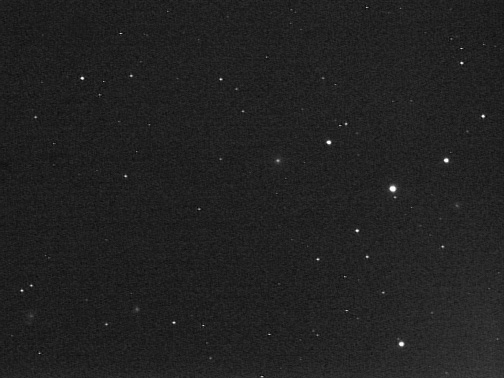 NGC3944 (galaxy) - 03/22/2017 - 8" SCT f6.3, StellaCam-3 @ 60 seconds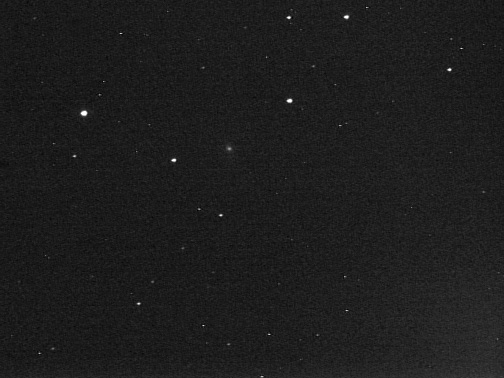 NGC3947 (galaxy) - 03/22/2017 - 8" SCT f6.3, StellaCam-3 @ 60 seconds





NGC3951 & PGC37260 (galaxy) - 03/22/2017 - 8" SCT f6.3, StellaCam-3 @ 60 seconds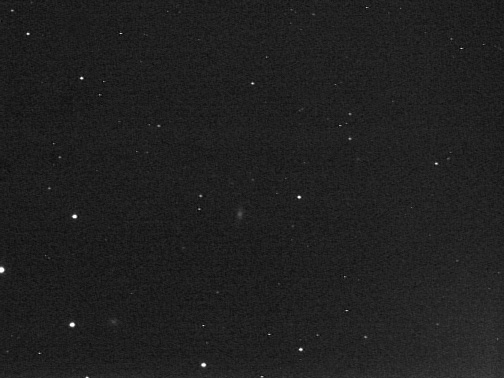 NGC3954 (galaxy) - 03/22/2017 - 8" SCT f6.3, StellaCam-3 @ 60 seconds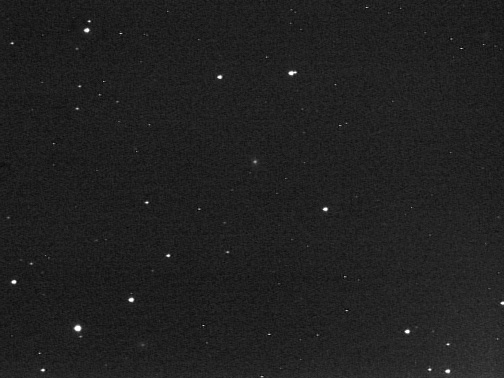 NGC3983 (galaxy) - 03/22/2017 - 8" SCT f6.3, StellaCam-3 @ 60 seconds





NGC3988, 4004 & IC2982 (galaxy) - 03/22/2017 - 8" SCT f6.3, StellaCam-3 @ 60 seconds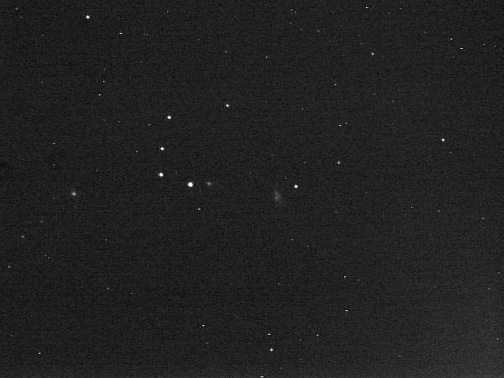 NGC4002, 4003 & 4007-non existent (galaxy) - 03/22/2017 - 8" SCT f6.3, StellaCam-3 @ 60 seconds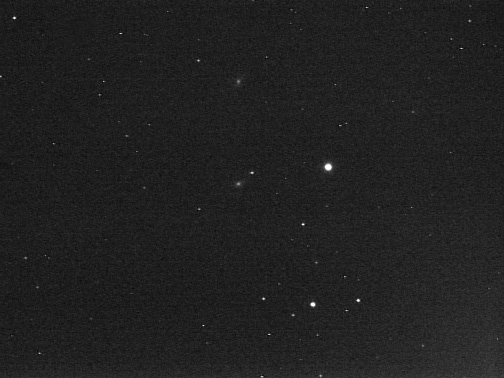 NGC4008 (galaxy) - 04/11/2015 - 8" SCT f5, StellaCam-3 @ 35 seconds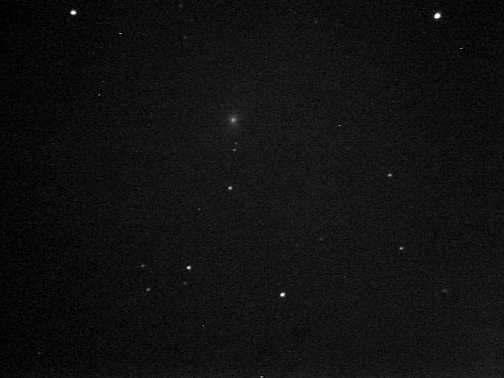 Abell-1367 (galaxy cluster) wide-field view - 04/24/2014 - 6" RC f5, StellaCam-3 @ 25 seconds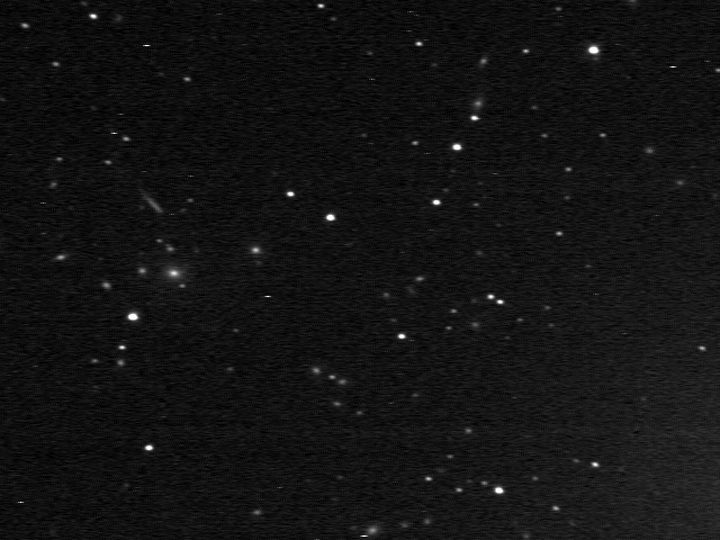 (NGC3837, NGC3841, NGC3842, NGC3844, NGC3845, NGC3851, NGC3860, IC2951, U6697, U6683, C97-90, Z97-115, M+3-30-63, M+3-30-67, M+3-30-71, M+3-30-76, M+3-30-78, M+3-30-79, M+3-30-98)



Abell-1367 (galaxy cluster) core view - 04/11/2015 - 8" SCT f5, StellaCam-3 @ 35 seconds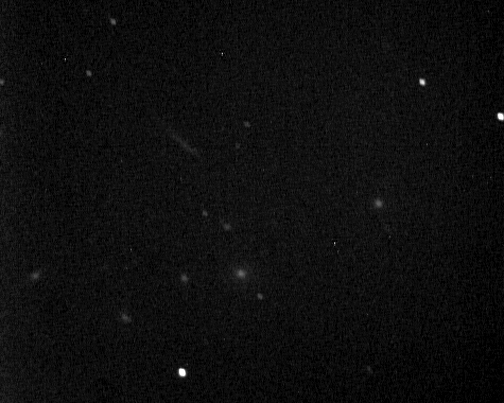 (NGC3837, NGC3841, NGC3842, NGC3844, NGC3845, U6697, C97-90N1, C97-90N2, C97-86)



Abell-1367 (galaxy cluster) centered on NGC-3682 - 04/24/2014 - 6" RC f5, StellaCam-3 @ 25 seconds


(NGC3857, NGC3859, NGC3862, NGC3864, NGC3867, NGC3968, IC2955, C97-113, C97-118, C97-124N1, C97-124N2, M+3-30-85, M+3-30-107)



Leo-A (galaxy) - 05/24/2014 - 6" RC f5, StellaCam-3 35 seconds




Leo-I (galaxy) - 05/24/2014 - 6" RC f5, StellaCam-3 35 seconds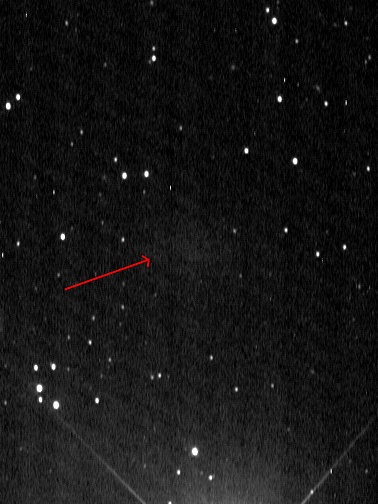 Leo-II (galaxy) - 05/24/2014 - 6" RC f5, StellaCam-3 35 seconds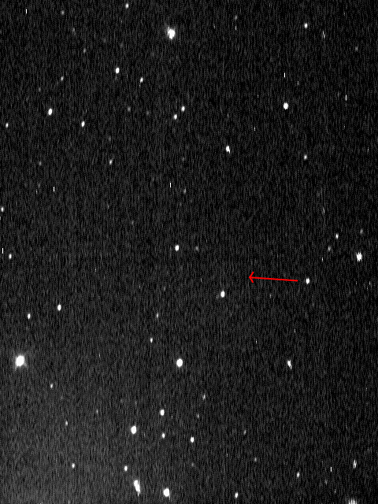 Leo-T (galaxy) - 05/24/2014 - 6" RC f5, StellaCam-3 35 seconds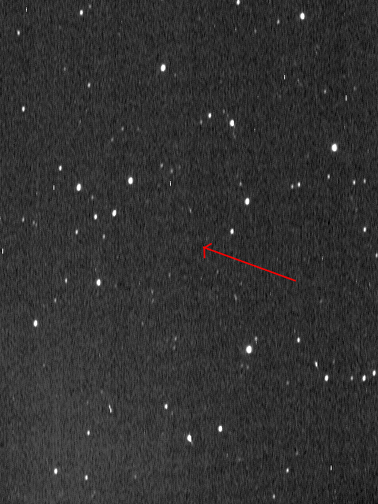 Frosty Leo Nebula (protoplanetary) - 05/12/2021 - 8" SCT f6.3 on Atlas Gem, ZWO ASI294MC @ 60 seconds for 10 minutes total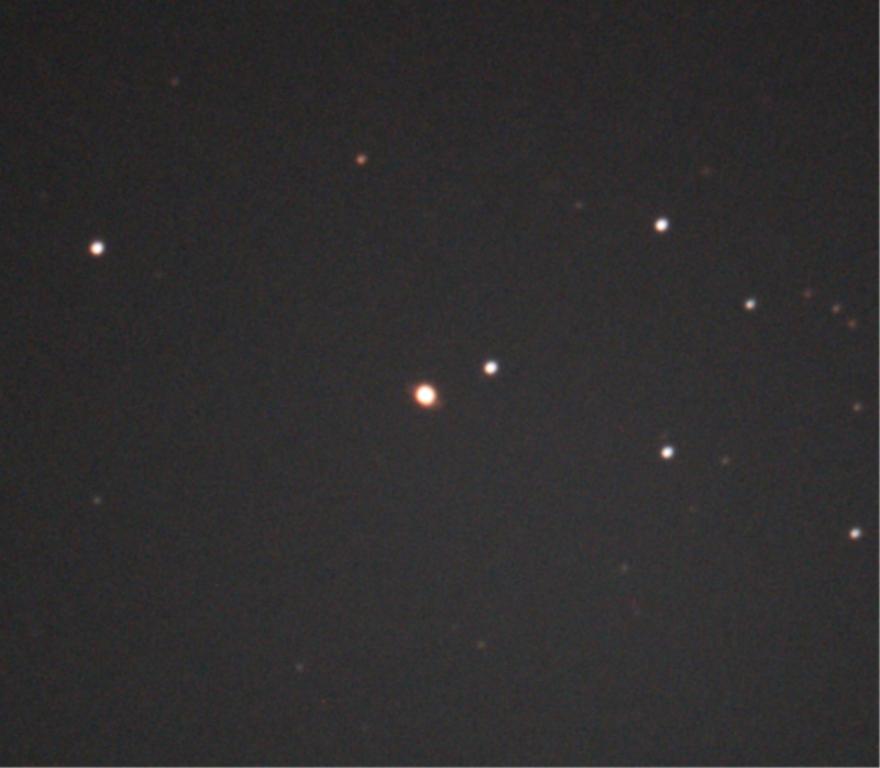 ---
Deep-Sky objects located in Constellation of Leo Minor:


NGC2859 (galaxy) - 03/13/2012 - 8" SCT f6.3, StellaCam-3 @ 20 seconds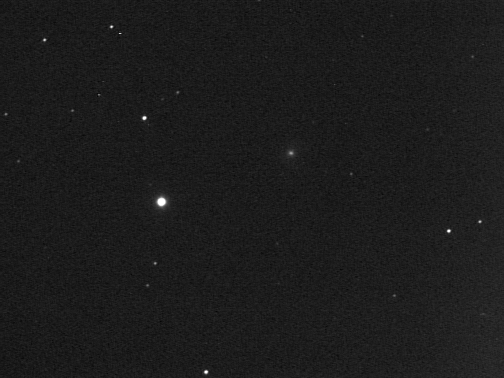 NGC2942 (galaxy) - 03/13/2012 - 8" SCT f6.3, StellaCam-3 @ 20 seconds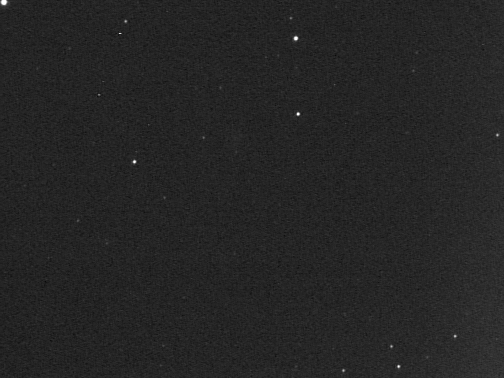 NGC2955 (galaxy) - 03/13/2012 - 8" SCT f6.3, StellaCam-3 @ 20 seconds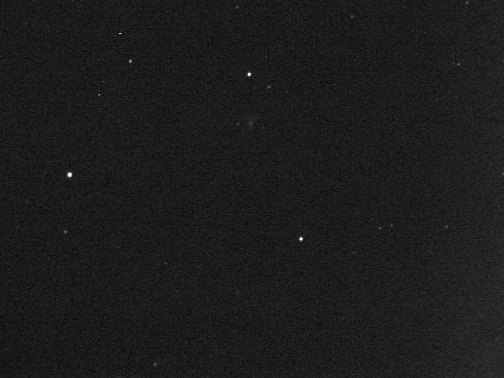 NGC2965, 2971 & CGCG181-84 (galaxy) - 04/03/2016 - 8" SCT f5, StellaCam-3 @ 35 seconds





NGC3003 (galaxy) - 03/13/2012 - 8" SCT f6.3, StellaCam-3 @ 20 seconds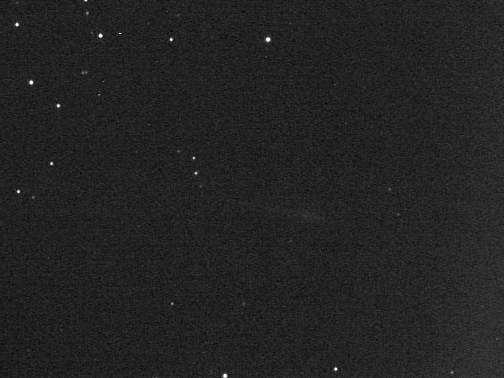 NGC3021 (galaxy) - 03/13/2012 - 8" SCT f6.3, StellaCam-3 @ 20 seconds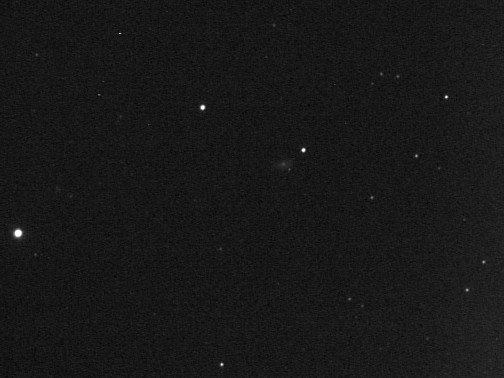 NGC3074 (galaxy) - 04/03/2016 - 8" SCT f5, StellaCam-3 @ 35 seconds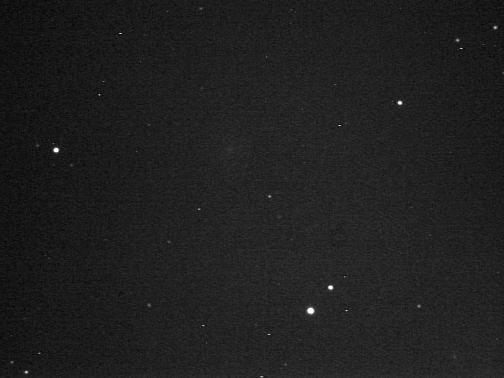 NGC3099A & 3099B (galaxy) - 04/03/2016 - 8" SCT f5, StellaCam-3 @ 35 seconds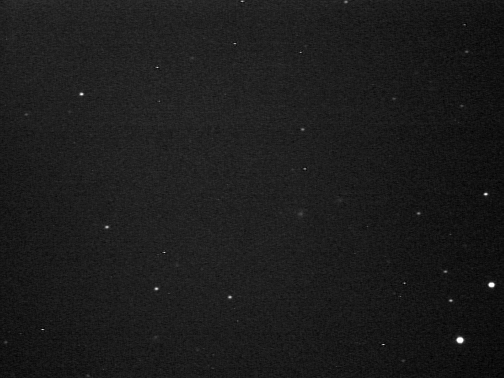 NGC3104 (galaxy) - 04/18/2017 - 8" SCT f6.3, StellaCam-3 @ 60 seconds





NGC3106 (galaxy) - 04/03/2016 - 8" SCT f5, StellaCam-3 @ 35 seconds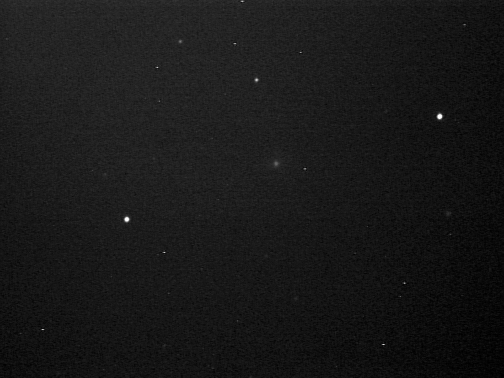 NGC3152, 3158, 3159, 3160, 3161, 3163 (galaxy) - 03/13/2012 - 8" SCT f6.3, StellaCam-3 @ 20 seconds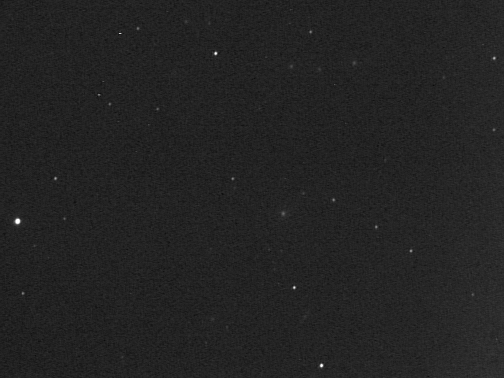 NGC3184 (galaxy) - 03/30/2014 - 8" SCT f5, StellaCam-3 @ 25 seconds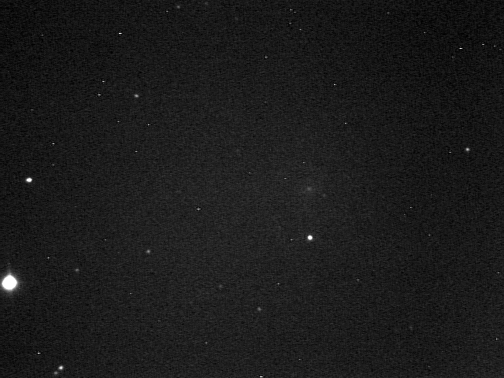 NGC3245 (galaxy) - 03/30/2014 - 8" SCT f5, StellaCam-3 @ 25 seconds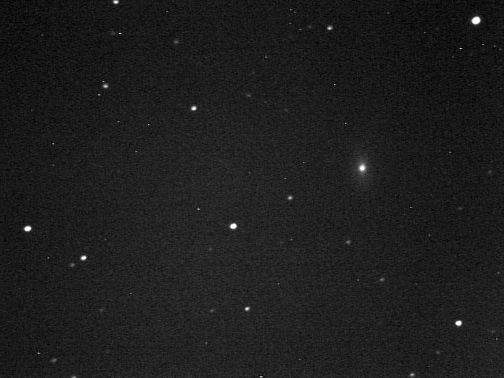 NGC3254 (galaxy) - 03/13/2012 - 8" SCT f6.3, StellaCam-3 @ 20 seconds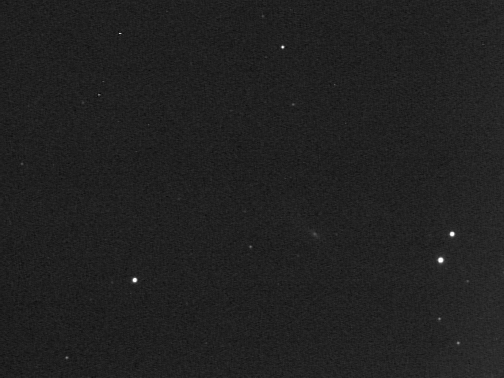 NGC3265 (galaxy) - 04/03/2016 - 8" SCT f5, StellaCam-3 @ 35 seconds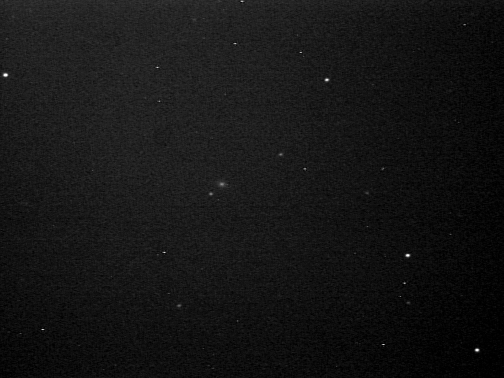 NGC3277 (galaxy) - 03/13/2012 - 8" SCT f6.3, StellaCam-3 @ 20 seconds





NGC3294 (galaxy) - 03/13/2012 - 8" SCT f6.3, StellaCam-3 @ 20 seconds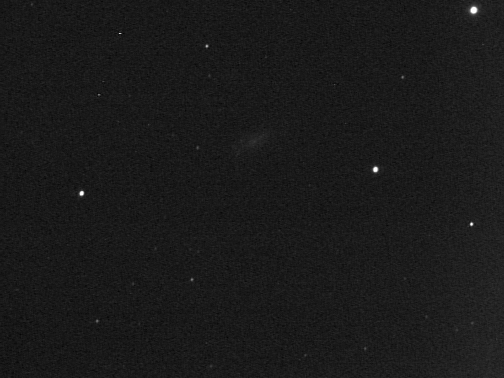 NGC3304 (galaxy) - 03/22/2017 - 8" SCT f6.3, StellaCam-3 @ 45 seconds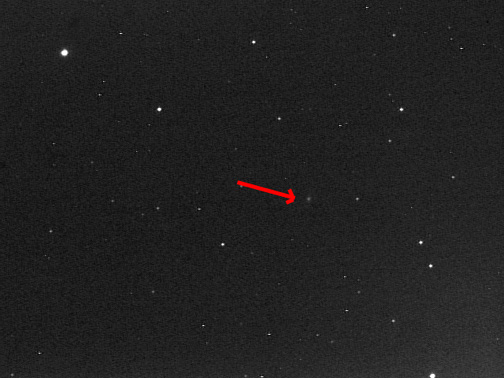 NGC3327 (galaxy) - 03/22/2017 - 8" SCT f6.3, StellaCam-3 @ 45 seconds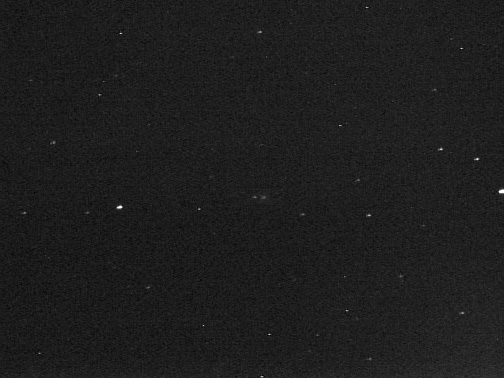 NGC3334 (galaxy) - 03/22/2017 - 8" SCT f6.3, StellaCam-3 @ 45 seconds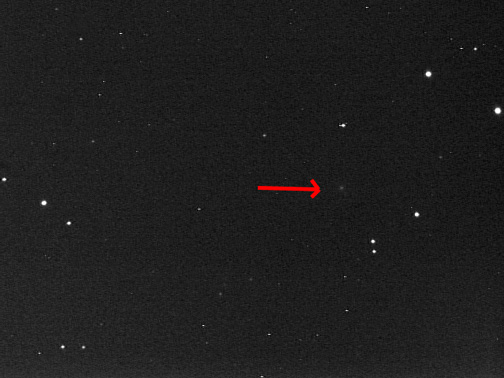 NGC3344 (galaxy)
03/13/2012 - 8" SCT f6.3, StellaCam-3 @ 20 seconds 03/22/2017 - 8" SCT f6.3, StellaCam-3 @ 45 seconds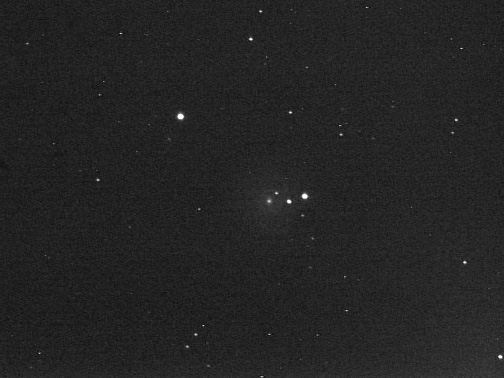 NGC3380 (galaxy) - 03/22/2017 - 8" SCT f6.3, StellaCam-3 @ 45 seconds






NGC3381 (galaxy) - 03/22/2017 - 8" SCT f6.3, StellaCam-3 @ 45 seconds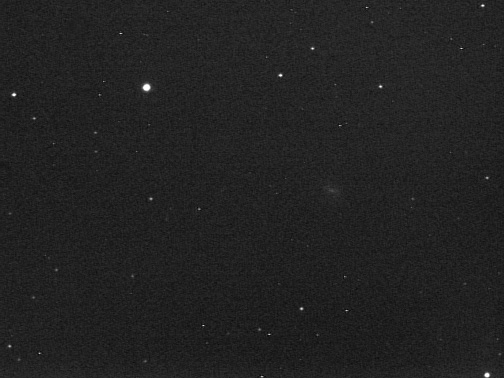 NGC3395 & 3396 (galaxy) - 03/13/2012 - 8" SCT f6.3, StellaCam-3 @ 20 seconds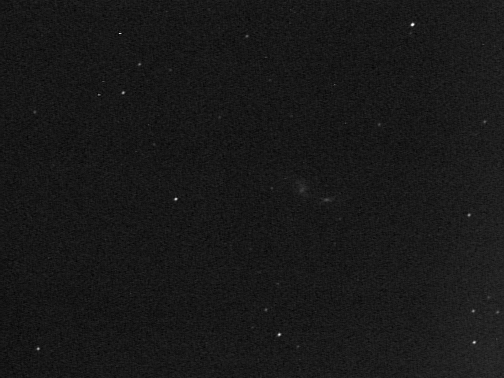 NGC3400 (galaxy) - 03/22/2017 - 8" SCT f6.3, StellaCam-3 @ 45 seconds






NGC3413 (galaxy) - 03/22/2017 - 8" SCT f6.3, StellaCam-3 @ 45 seconds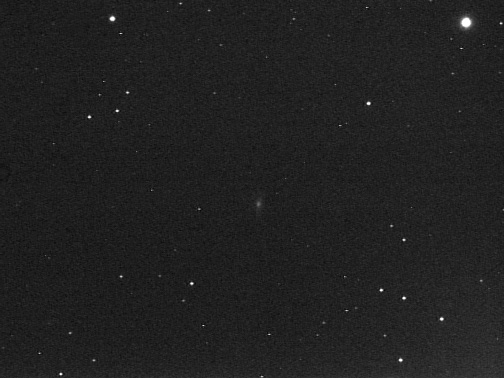 NGC3414 (galaxy) - 03/13/2012 - 8" SCT f6.3, StellaCam-3 @ 20 seconds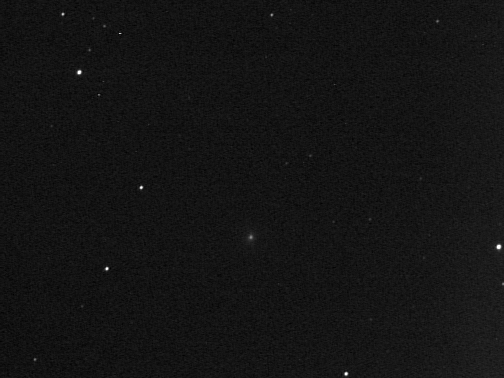 NGC3414 & 3418 (galaxy) - 03/22/2017 - 8" SCT f6.3, StellaCam-3 @ 45 seconds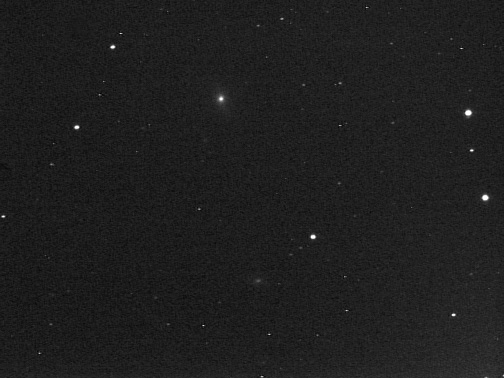 NGC3424 & 3430 (galaxy) - 03/22/2017 - 8" SCT f6.3, StellaCam-3 @ 45 seconds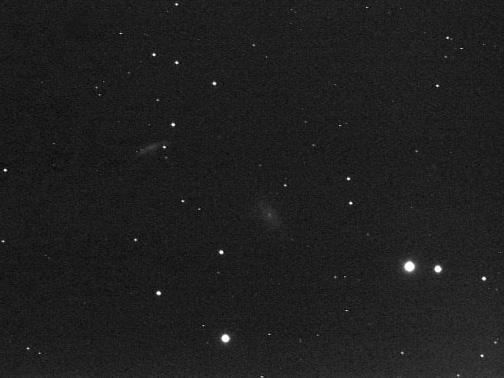 NGC3432 (galaxy) - 03/30/2014 - 8" SCT f5, StellaCam-3 @ 25 seconds






NGC3451 (galaxy) - 03/22/2017 - 8" SCT f6.3, StellaCam-3 @ 45 seconds





NGC3486 (galaxy) - 03/13/2012 - 8" SCT f6.3, StellaCam-3 @ 20 seconds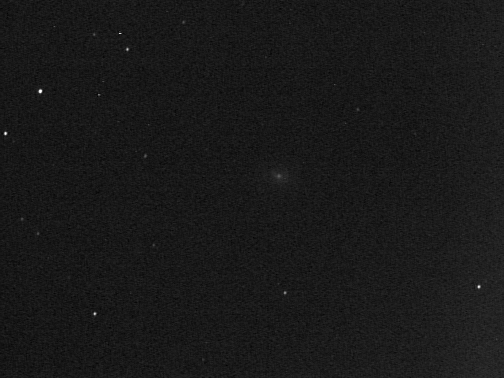 NGC3504 (galaxy) - 03/13/2012 - 8" SCT f6.3, StellaCam-3 @ 20 seconds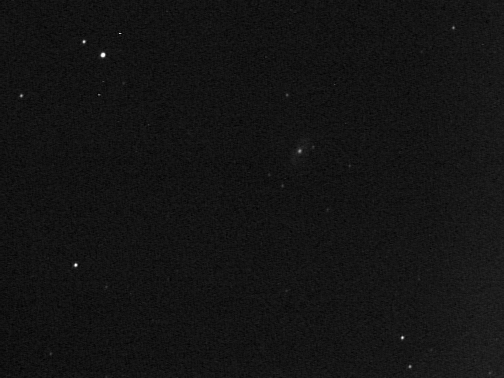 NGC3510 (galaxy) - 03/13/2012 - 8" SCT f6.3, StellaCam-3 @ 20 seconds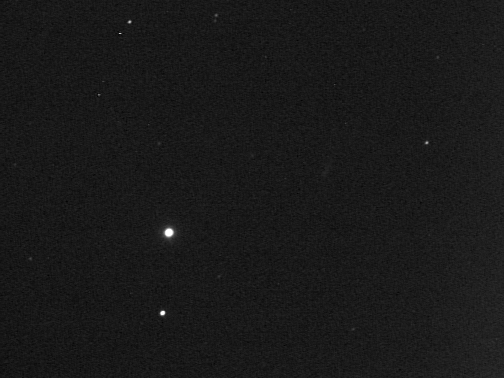 NGC3512 (galaxy) - 03/13/2012 - 8" SCT f6.3, StellaCam-3 @ 20 seconds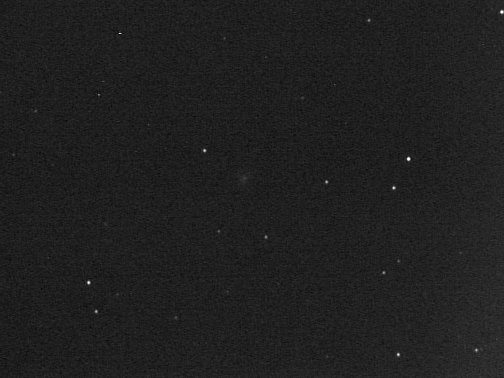 NGC3646 (galaxy) - 03/30/2014 - 8" SCT f5, StellaCam-3 @ 25 seconds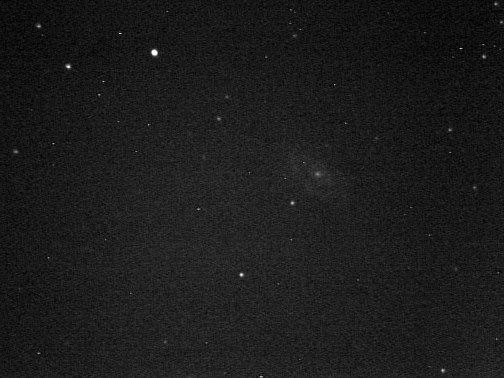 ---
Hope you enjoyed the visit. Come again soon!
Larry McHenry, Pittsburgh, PA. USA

Astronomical Webportal: