A N D R O M E D A
Hello!

The Princess Andromeda is the daughter of King Cepheus and Queen Cassiopeia. (who are are represented by nearby constellations) She is associated with the myth about Perseus.
Because of her mother's insult to the Sea God Poseidon, Andromeda was chained to a rock, to be sacrificed to the sea monster Cetus. Perseus happened to fly by, fell in love with her, and rescued her from the monster.
The constellation of Andromeda contains one of the most popular deepsky objects M31, 'the Andromeda Galaxy'.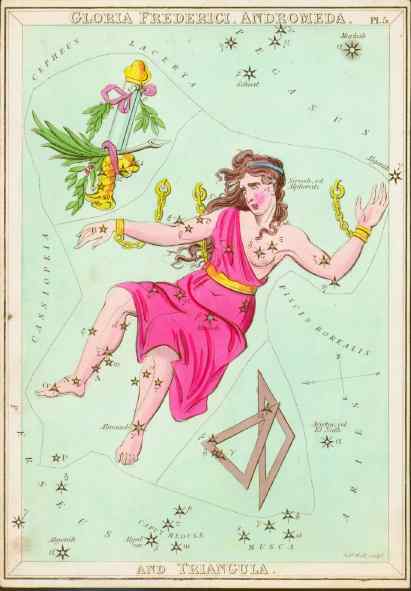 07/07/2010 - 2 seconds, StellaCam EX and Cannon 5.5 CCTV lens, B&W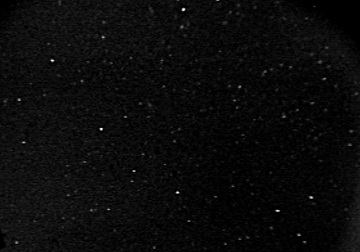 ---
Deep-Sky objects located in this Constellation:

M31 - (the Great Andromeda Galaxy) 08/18/2009 - StellaCam-II & 24mm CCTV lens 8 seconds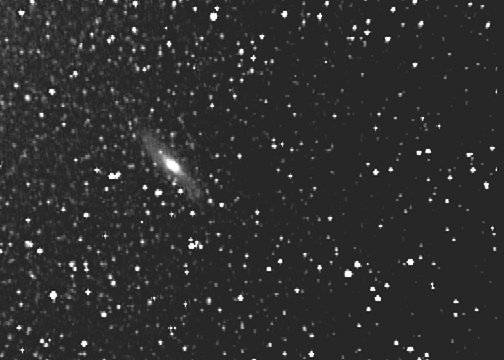 M31 - 11/08/2002 - 80mm Refractor, StellaCam-Ex 2.5 seconds - 08/31/1984 - 10" Dob f5.6, 27mm 52x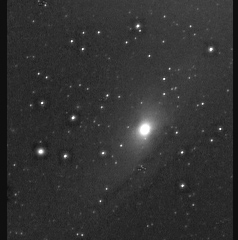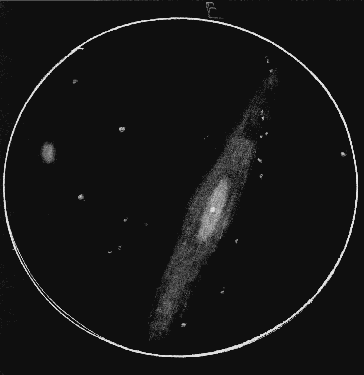 M31 - 10/08/2010 - Samsung SDC-435 & 55mm CCTV lens, 8 seconds




M31 - 10/08/2010 - 80mm BOSMA Refractor f6.3, StellaCam-II 8 seconds - 8" SCT f6.3, StellaCam-3 45 seconds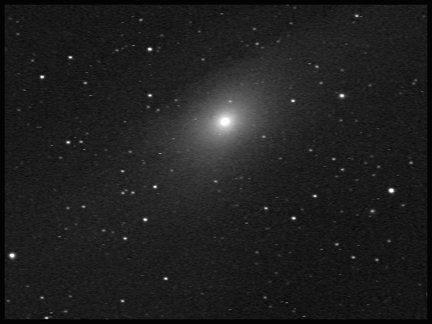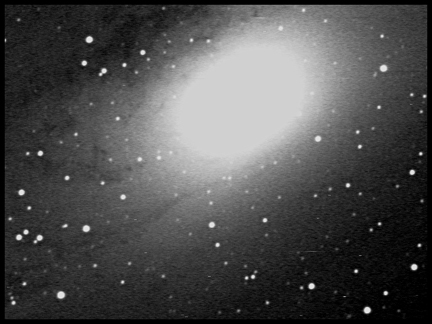 M31 - 09/19/2017 - 8" SCT f3.3, StellaCam-3 @ 60 seconds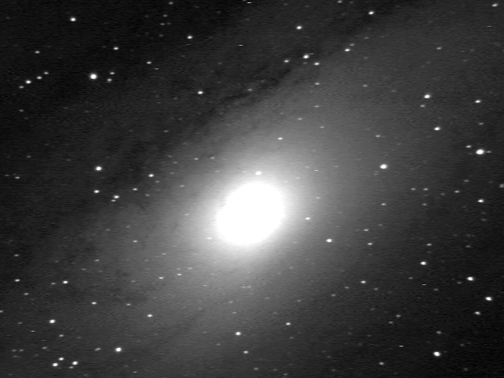 M31 - 09/10/2015 - 80mm f5.5 Refractor, StellaCam-3 @ 45 seconds






M31 - 08/17/2012 - Canon 5.5mm - 50mm Zoom CCTV lens, StellaCam-3 @ 5 seconds





M31 - 11/18/2016 - Canon 25mm - 100mm Zoom CCTV lens, StellaCam-3 @ 6 seconds



(25mm,,,,,,,,, 50mm,,,,,,, 100mm)


M31 (globular clusters)
10/08/2010 - 8" SCT f6.3, StellaCam-3 and .5 focal reducer @ 45 seconds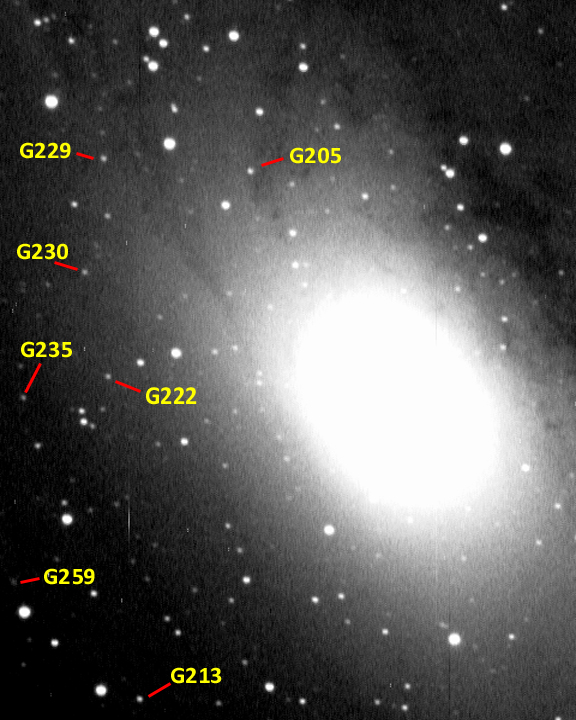 M32 (galaxy) - 09/15/2009 - 8" SCT f6.3, StellaCam-II, 8 seconds - 09/25/1989 - 8" Dob f4.5, 8mm 143x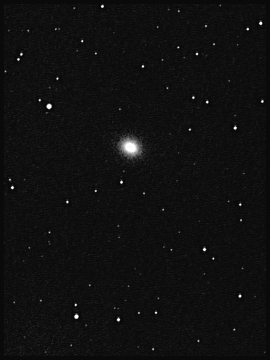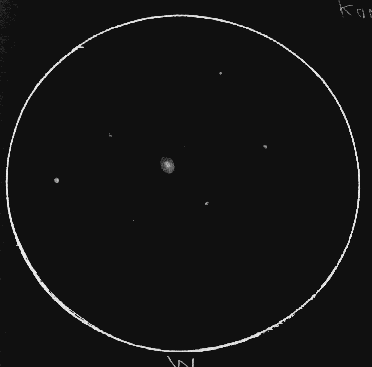 M32 (galaxy & globular clusters)
08/25/2014 - 8" SCT f5, StellaCam-3, @ 30 seconds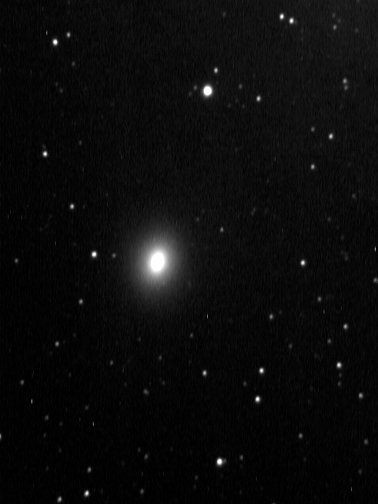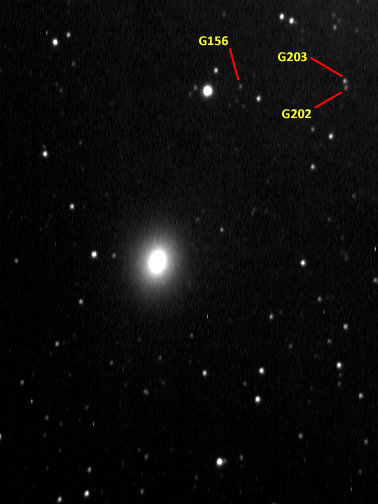 M110 (galaxy) - 09/02/2008 - 8" SCT f6.3, StellaCam-EX, 2.5 seconds - 09/25/1989 - 8" Dob f4.5, 16mm 71x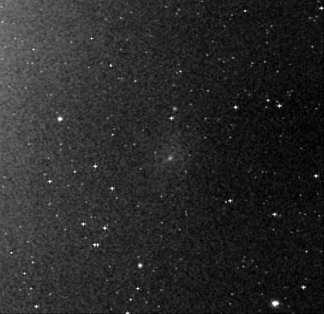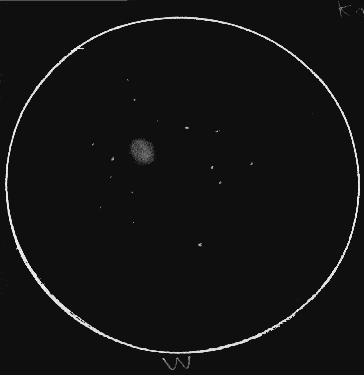 M110 (NGC205 - galaxy & globular clusters)
08/25/2014 - 8" SCT f5, StellaCam-3, @ 30 seconds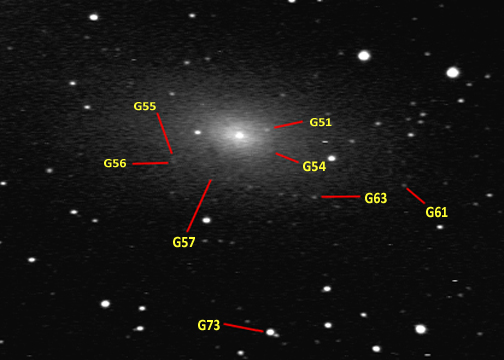 NGC13 (galaxy) - 08/03/2016 - 8" SCT f6.3, StellaCam-3 @ 45 seconds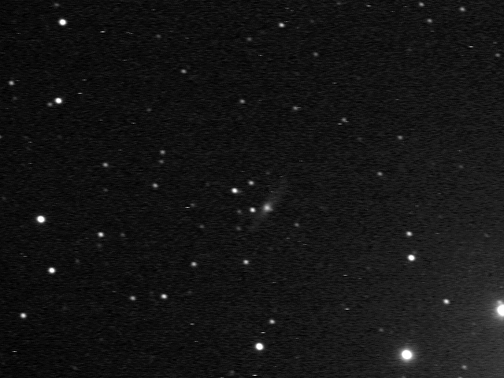 NGC29 (galaxy) - 08/03/2016 - 8" SCT f6.3, StellaCam-3 @ 45 seconds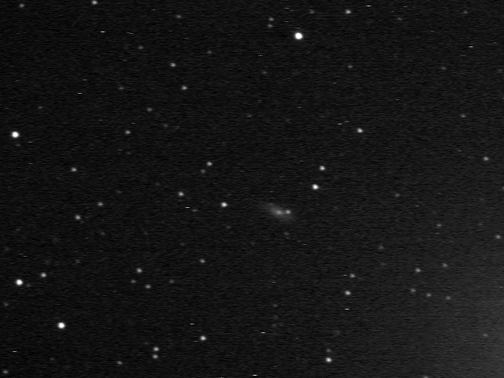 NGC39 (galaxy) - 08/03/2016 - 8" SCT f6.3, StellaCam-3 @ 45 seconds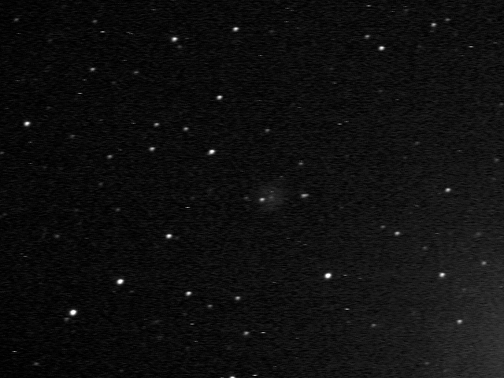 NGC67, 67A 68, 69, 70, 71, 72, 72A & 74 (galaxy cluster) - 09/19/2014 - 8" SCT f5, StellaCam-3 50 seconds





NGC80 & 83 (galaxy) - 10/08/2010 - 8" SCT f6.3, StellaCam-3, 45 seconds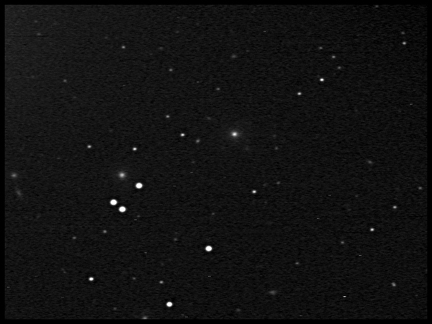 NGC91 & 93 (galaxy) - 09/19/2014 - 8" SCT f5, StellaCam-3 50 seconds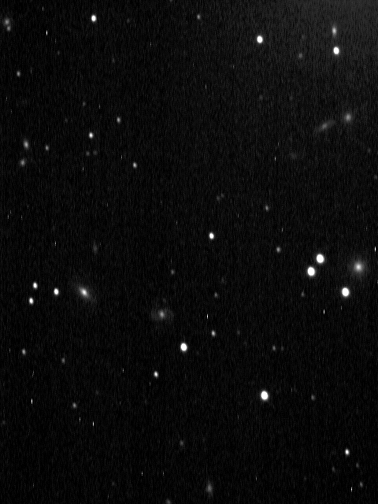 NGC90, 91, 93, PGC1396, 3089, 1667 & 1669 (galaxy) - 09/27/2014 - 8" SCT f5, StellaCam-3 @ 25 seconds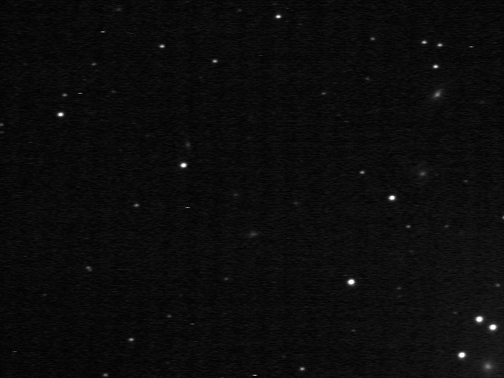 NGC108 (galaxy) - 08/03/2016 - 8" SCT f6.3, StellaCam-3 @ 45 seconds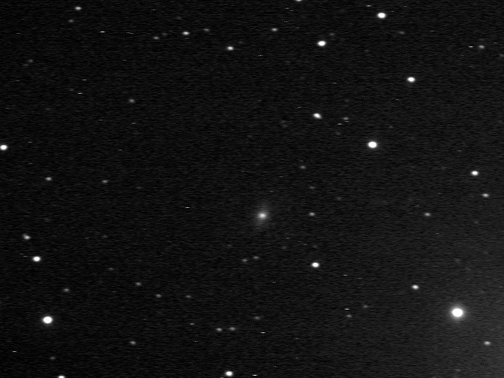 NGC160 (galaxy) - 10/08/2010 - 8" SCT f6.3, StellaCam-3, 45 seconds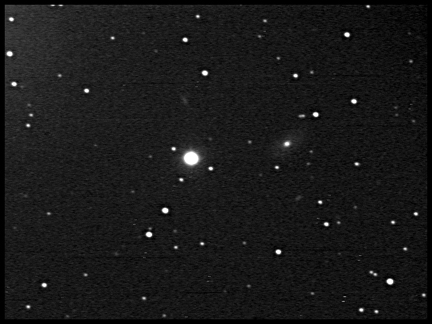 NGC169 & IC1559 (galaxy) - 08/24/2014 - 8" SCT f5, StellaCam-3 @ 60 seconds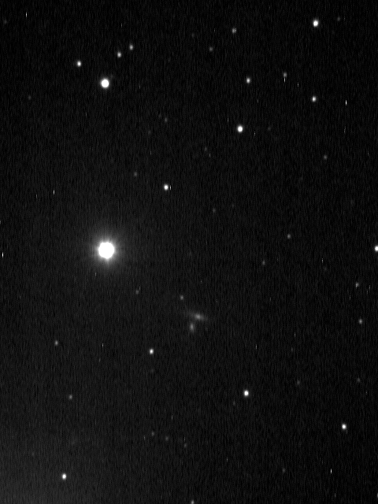 NGC181, 183 & 184 (galaxy) - 11/25/2014 - 8" SCT f5, StellaCam-3, 45 seconds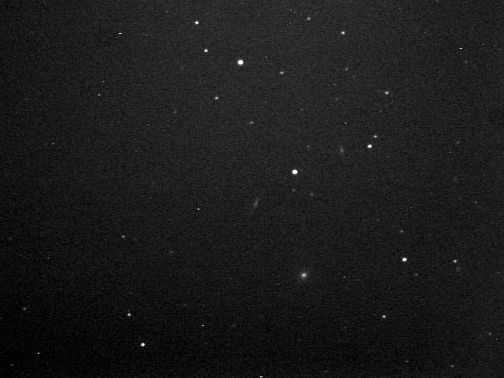 NGC206 (A78: M31 OB-Association) - 09/10/2015 - 8" SCT f6.3, StellaCam-3 @ 45 seconds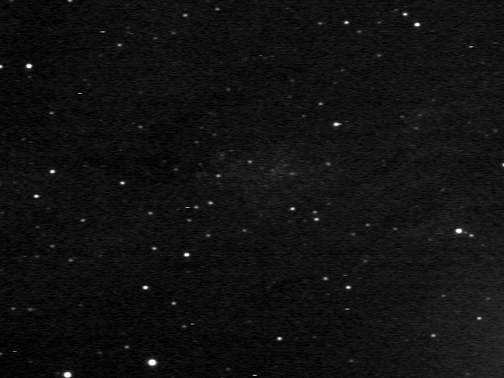 NGC214 (galaxy) - 09/05/2013 - 6" RC f5, StellaCam-3 @ 25 seconds





NGC233 (galaxy) - 09/05/2013 - 6" RC f5, StellaCam-3 @ 25 seconds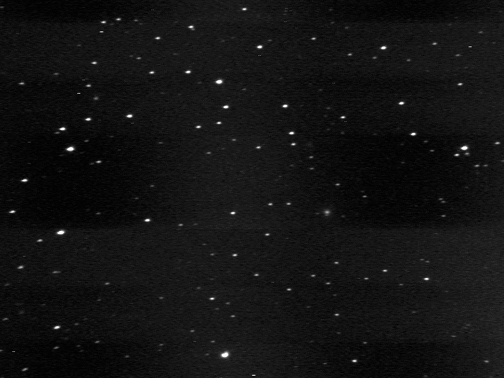 NGC252 (galaxy) - 10/08/2010 - 8" SCT f6.3, StellaCam-3, 45 seconds




NGC280 &
PGC212612, 1704878, 1705984, 1705799, 1704771, 1707096, 1707438, 1706127, 1706406, 1706775
(galaxy) - 09/03/2016 - 8" SCT f6.3, StellaCam-3 @ 60 seconds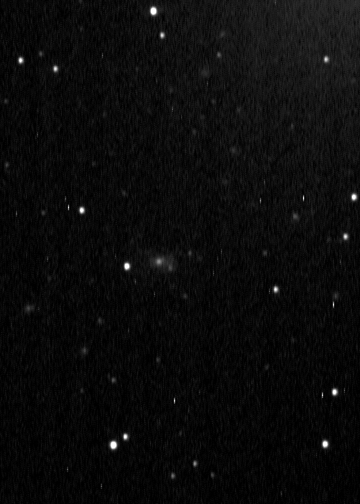 NGC389 & 393 (galaxy) - 09/03/2016 - 8" SCT f6.3, StellaCam-3 @ 60 seconds





NGC404 (galaxy) - 10/08/2010 - 8" SCT f6.3, StellaCam-3, 45 seconds




NGC477 & PGC4878, 4901 (galaxy) - 09/03/2016 - 8" SCT f6.3, StellaCam-3 @ 60 seconds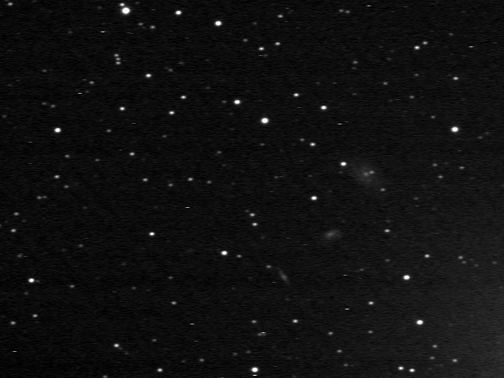 NGC513 & PGC212749 (galaxy) - 09/10/2015 - 8" SCT f6.3, StellaCam-3 @ 45 seconds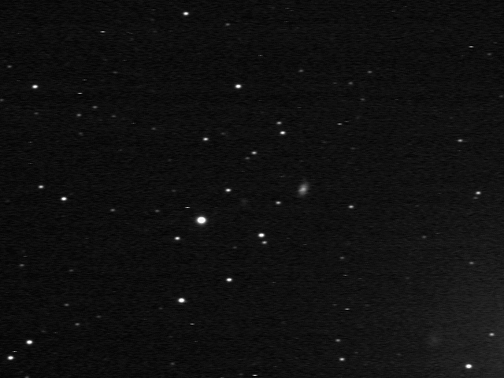 NGC523 (galaxy) - 11/25/2014 - 8" SCT f5, StellaCam-3, 45 seconds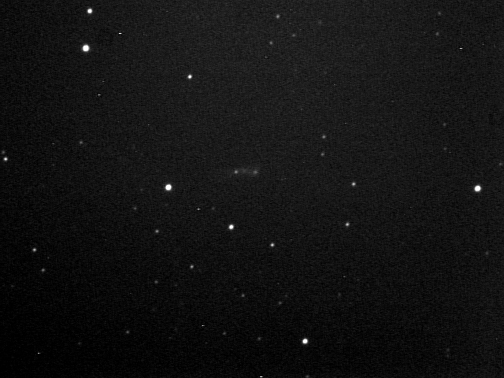 NGC523/537 (galaxy) - 09/03/2016 - 8" SCT f6.3, StellaCam-3 @ 60 seconds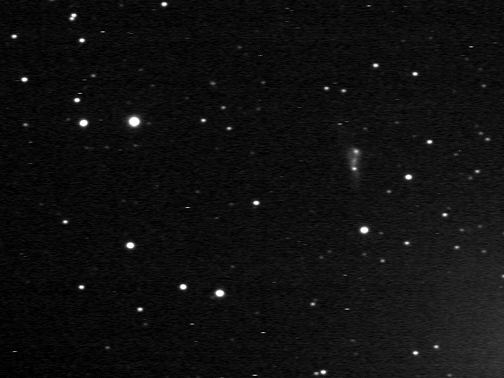 NGC531, 536 & 542 (galaxy) - 09/03/2016 - 8" SCT f6.3, StellaCam-3 @ 60 seconds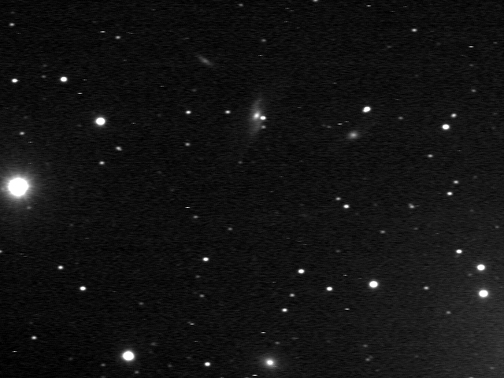 NGC551 (galaxy) - 09/03/2016 - 8" SCT f6.3, StellaCam-3 @ 60 seconds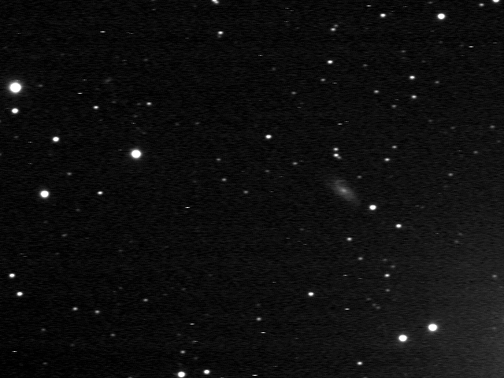 NGC679 (galaxy) - 10/08/2010 - 8" SCT f6.3, StellaCam-3, 45 seconds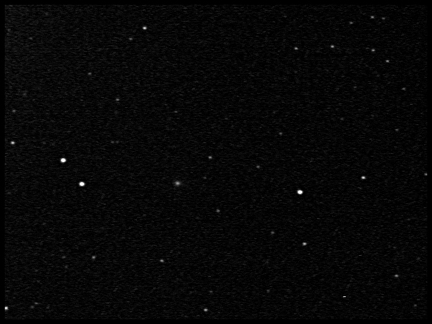 NGC687 (galaxy) - 09/05/2013 - 6" RC f5, StellaCam-3 @ 25 seconds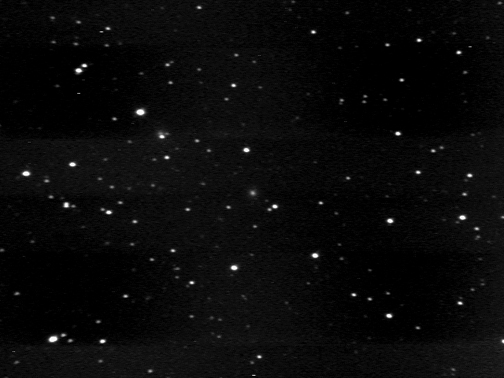 NGC703, 704, 705, 708, 709, 710, 714 (galaxy) 'Abell-262' - 09/05/2013 - 6" RC f5, StellaCam-3 @ 35 seconds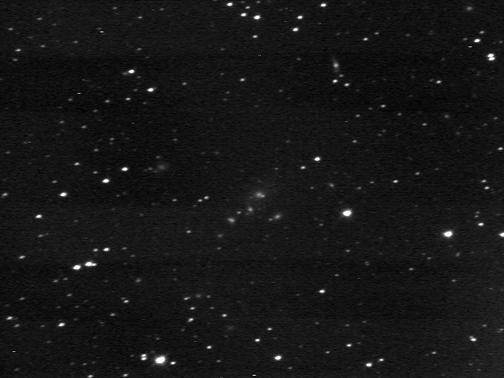 NGC752 (open cluster)
- 10/08/2010 - 80mm BOSMA Refractor f6.3, StellaCam-II 8 seconds - 09/09/1988 - 80mm refractor f3, 12.5mm 26x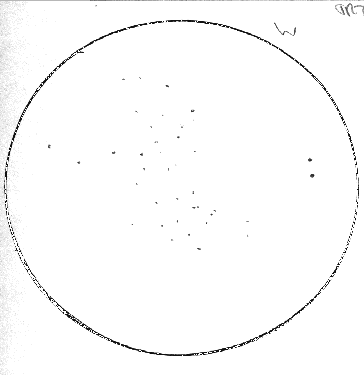 NGC753 (galaxy) - 10/08/2010 - 8" SCT f6.3, StellaCam-3, 45 seconds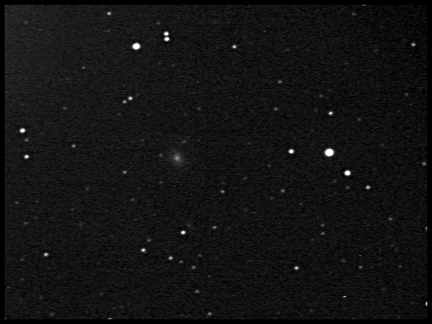 NGC759 & UGC1434 (galaxy) - 09/05/2013 - 6" RC f5, StellaCam-3 @ 35 seconds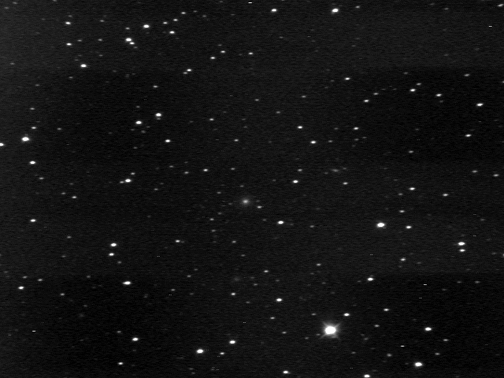 NGC797 & 801 (galaxy) - 09/05/2013 - 6" RC f5, StellaCam-3 @ 35 seconds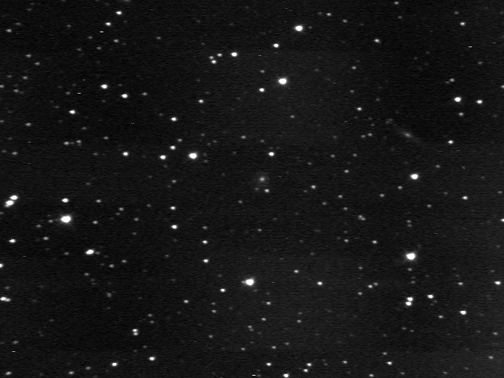 NGC818 (galaxy) - 10/08/2010 - 8" SCT f6.3, StellaCam-3, 45 seconds




NGC828 (galaxy) - 09/05/2013 - 6" RC f5, StellaCam-3 @ 35 seconds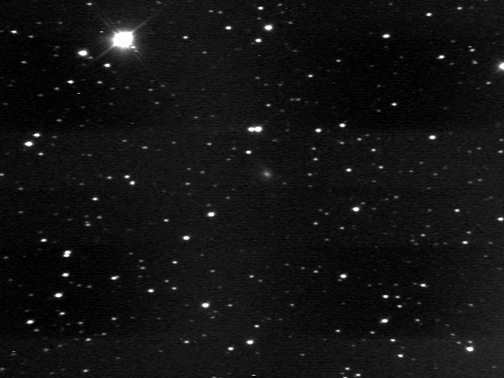 NGC834, 841, & 845 (galaxy) - 09/05/2013 - 6" RC f5, StellaCam-3 @ 35 seconds




NGC891 (galaxy) - 10/08/2010 - 8" SCT f6.3, StellaCam-3, 45 seconds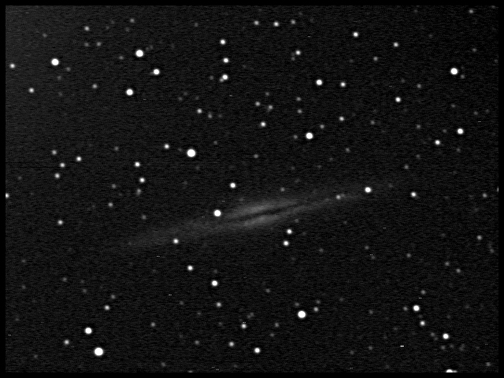 NGC891 (galaxy) - 08/25/2011 - 6" RC f5, StellaCam-3 @ 25 seconds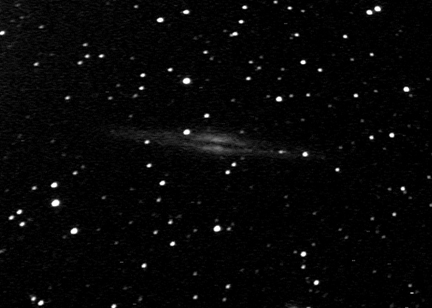 NGC891 - 09/19/2017 - 8" SCT f3.3, StellaCam-3 @ 60 seconds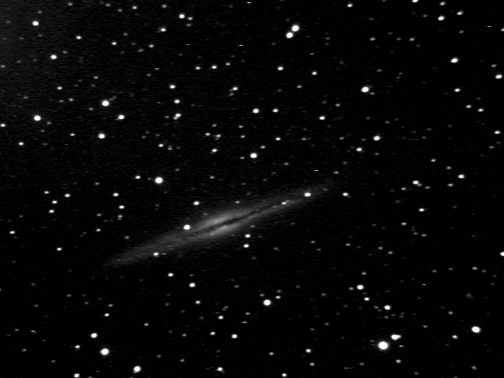 NGC891 (galaxy) - 09/03/2016 - 8" SCT f6.3, StellaCam-3 @ 300 seconds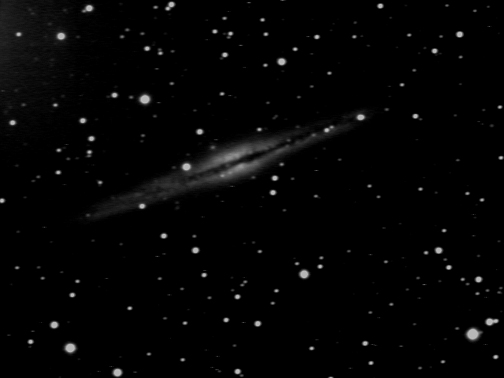 NGC898 (galaxy) - 09/03/2016 - 8" SCT f6.3, StellaCam-3 @ 60 seconds






NGC906, 909, 911, & 914 (galaxy) - 09/05/2013 - 6" RC f5, StellaCam-3 @ 35 seconds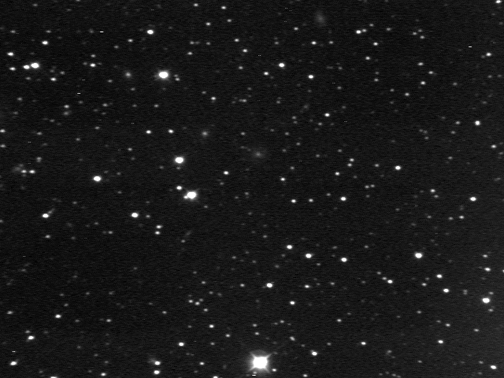 NGC910 (galaxy - center of the Abel 347 galaxy cluster) - 10/08/2010 - 8" SCT f6.3, StellaCam-3, 45 seconds




NGC956 (open cluster) - 09/04/2013 - 50mm Refractor, StellaCam-II @ 8 seconds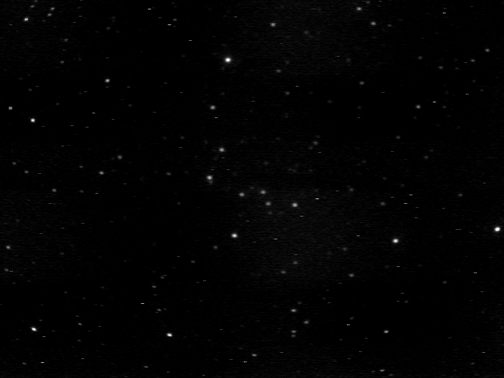 NGC980 & 982 (galaxy) - 09/03/2016 - 8" SCT f6.3, StellaCam-3 @ 60 seconds





NGC7640 (galaxy) - 10/08/2010 - 8" SCT f6.3, StellaCam-3, 45 seconds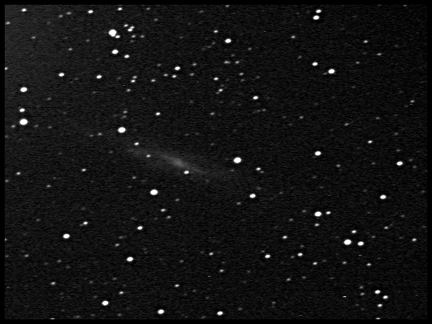 NGC7662 (Blue Snowball Nebula)
- 11/24/1994 - 8" Dob f4.5, 24mm & 2.8x Barlow 106x - 09/18/2009 - 8" SCT f6.3, StellaCam-II, 8 seconds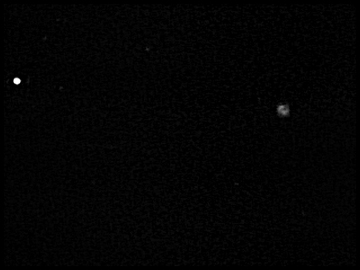 NGC7686 (open cluster) - 10/08/2010 - 80mm BOSMA Refractor f6.3, StellaCam-II 8 seconds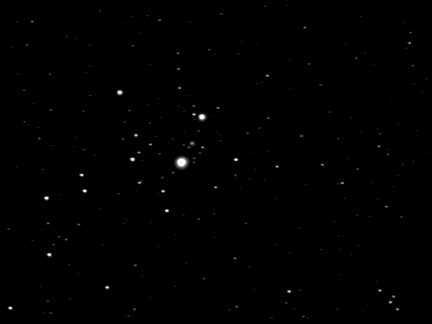 NGC7707 (galaxy) - 09/03/2016 - 8" SCT f6.3, StellaCam-3 @ 60 seconds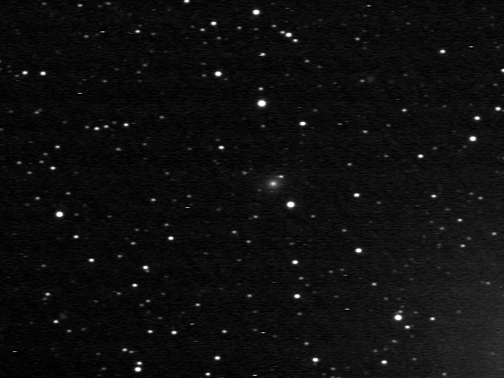 Andromeda's Parachute - J014709+463037 (quasar) - 09/20/2017 - 8" SCT f10, StellaCam-3 @ 60 seconds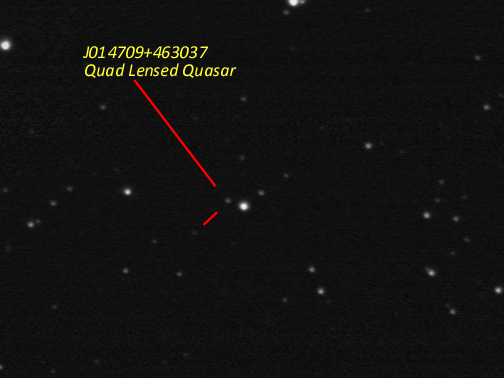 Andromeda-I - PGC2666 (galaxy) - 10/03/2018 - 8" SCT f6.3, StellaCam-3 @ 300 seconds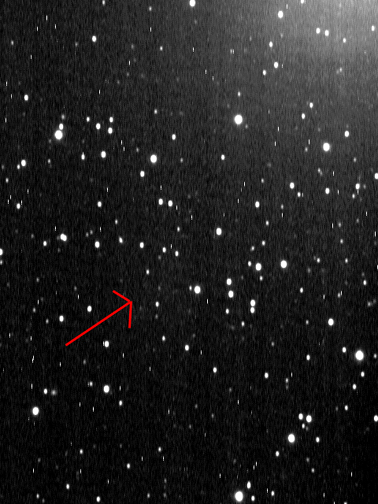 Andromeda-III - PGC2121 (galaxy) - 10/03/2018 - 8" SCT f6.3, StellaCam-3 @ 300 seconds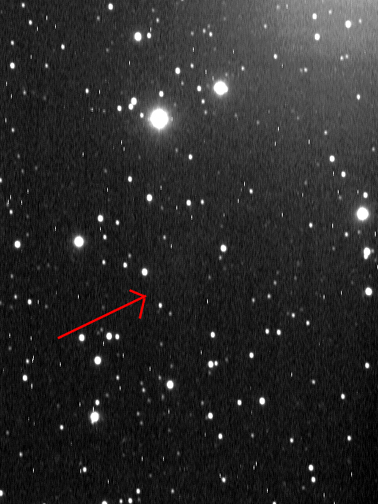 Andromeda-IV - PGC2544 (galaxy) - 10/03/2018 - 8" SCT f6.3, StellaCam-3 @ 300 seconds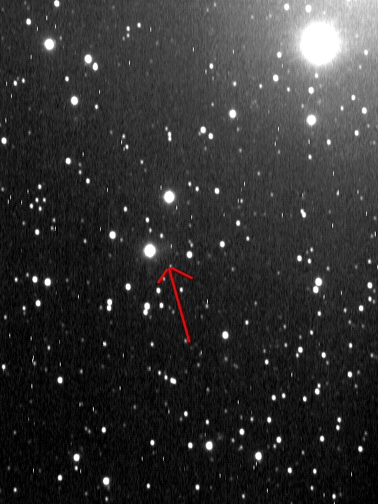 Andromeda-V (galaxy) - 10/05/2018 - 8" SCT f6.3, StellaCam-3 @ 180 seconds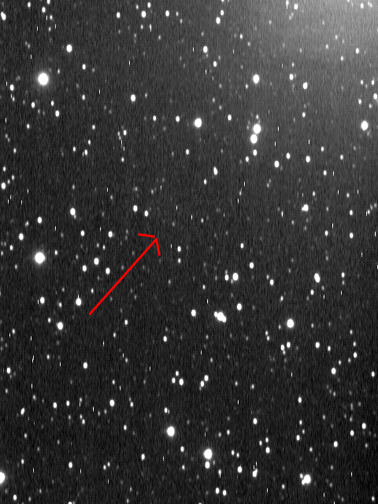 Andromeda-VI (galaxy) - 09/04/2016 - 8" SCT f6.3, StellaCam-3 @ 120 seconds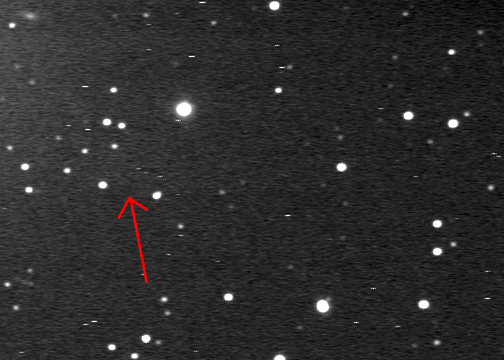 Andromeda-VII (galaxy) - 09/04/2016 - 8" SCT f6.3, StellaCam-3 @ 120 seconds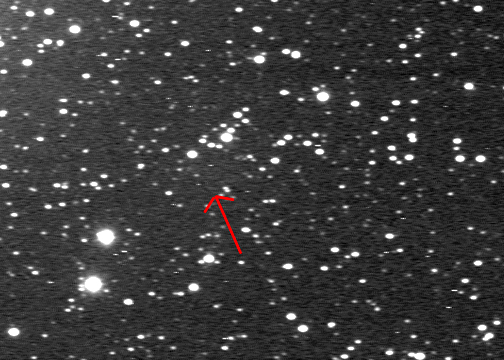 Andromeda-IX (galaxy) - 10/03/2018 - 8" SCT f6.3, StellaCam-3 @ 300 seconds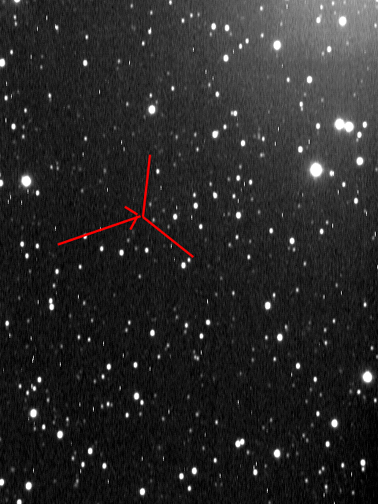 Andromeda-X (galaxy) - 10/05/2018 - 8" SCT f6.3, StellaCam-3 @ 180 seconds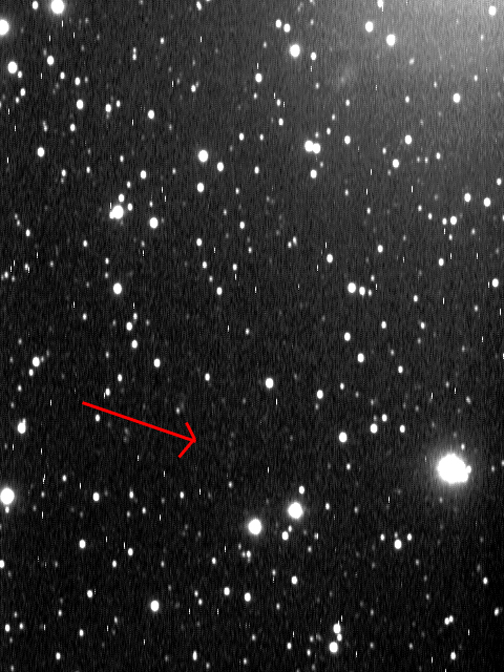 UGC1626 (galaxy) - 09/26/2014 - 8" SCT f5, StellaCam-3 @ 60 seconds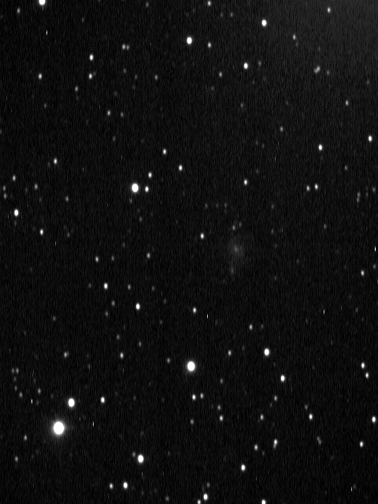 UGC1810 & 1813 (galaxy) - 09/22/2017 - 8" SCT f3.3, StellaCam-3 @ 180 seconds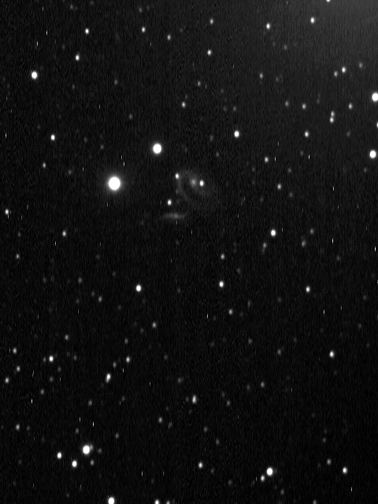 UGC1840, PGC9060 & 9062 (galaxy) - 09/22/2017 - 8" SCT f3.3, StellaCam-3 @ 180 seconds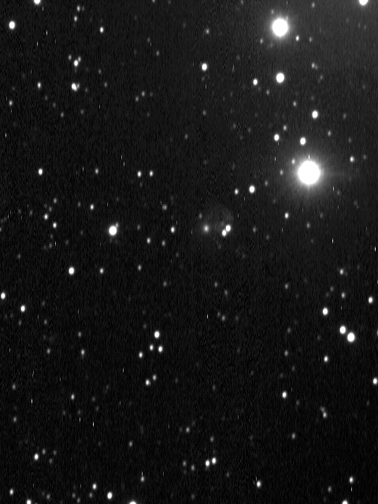 ---
Hope you enjoyed the visit. Come again soon!
Larry McHenry, Pittsburgh, PA. USA

Astronomical Webportal: