C Y G N U S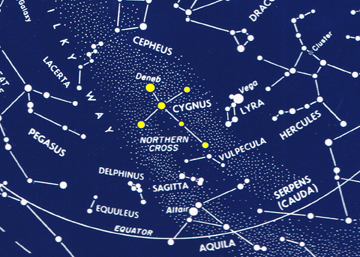 Hello!

Cygnus 'The Swan' - from ancient Greek. Represents the god Zeus in one of his many forms. Star Pattern resembles a 'Cross'. (nickname is the 'Northern Cross') Home of bright Milky-Way star clouds and the bright star 'Deneb'.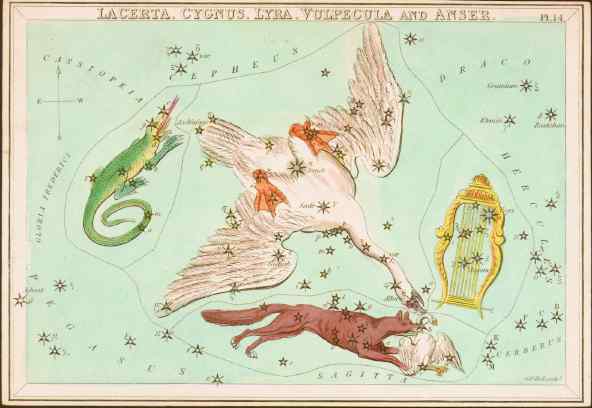 09/16/2009 - 8 seconds, StellaCam II 8mm, B&W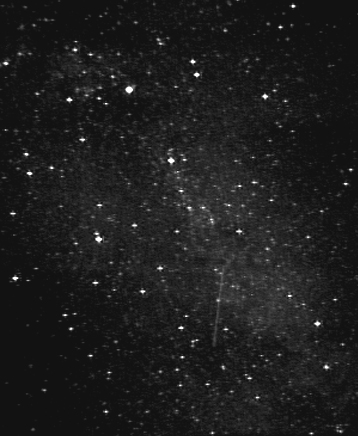 Cygnus is home to a number of large stellar 'OB' Associations. An O-B Association is a large, very loose form of an open star cluster consisting of young spectral type "O" and "B" stars. They cover large volumes of space, are loosely held together by gravity and have short lifetimes of a few million years.

To view a sketch of a specific OB Association:
Click on the location of the object on the imagemap or select from the list below.




All sketches were made with an 80mm refractor spotting scope using low-power eyepieces, with an amici prism giving a corrected field of view. To view the sketches of these OB Associations, select from the list below:

---
Additional Deep-Sky objects located in this Constellation:


Albireo (Beta Cygni)
07/22/2014 - 80mm Bosma Refractor F6.3, StellaCam-II @ 1/2 second - 09/06/2015 - 8" SCT f6.3, StellaCam-3 @ 1/2 seconds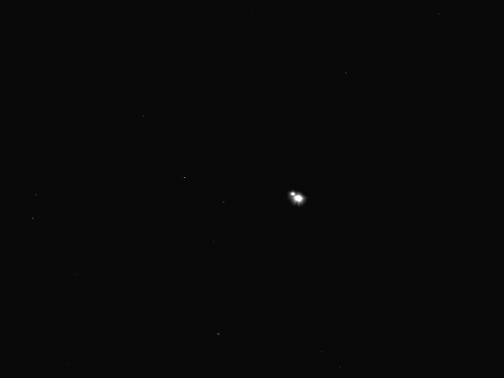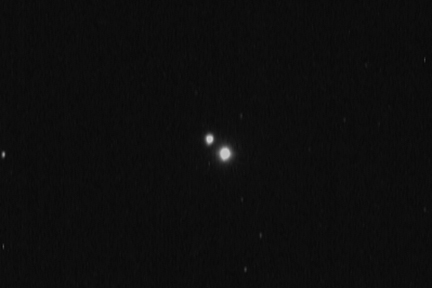 M29 (open cluster) - 09/04/2008 - 8" SCT f6.3, StellaCam-EX 2.5 seconds - 07/25/1987 - 13.1" Dob f4.5, 16mm 57x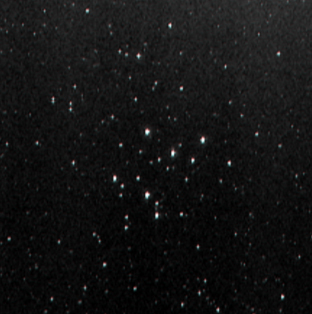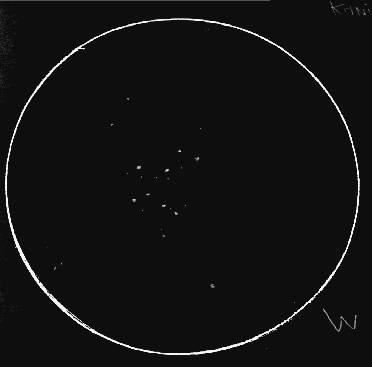 M39 (open cluster) - 09/04/2008 - 8" SCT f6.3, StellaCam-EX 2.5 seconds - 08/19/1987 - 13.1" Dob f4.5, 40mm 28x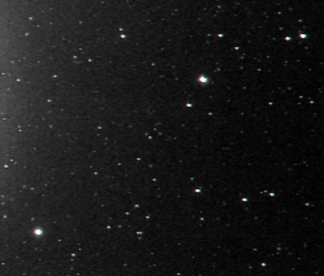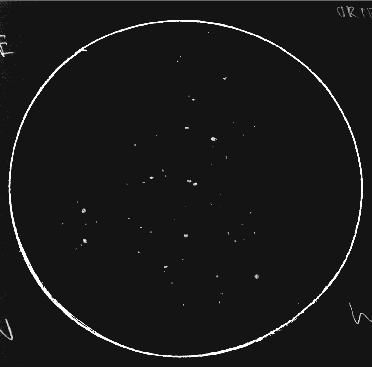 NGC 6764 (galaxy) - 06/27/2014 - 6" RC f5, StellaCam-3 @ 30 seconds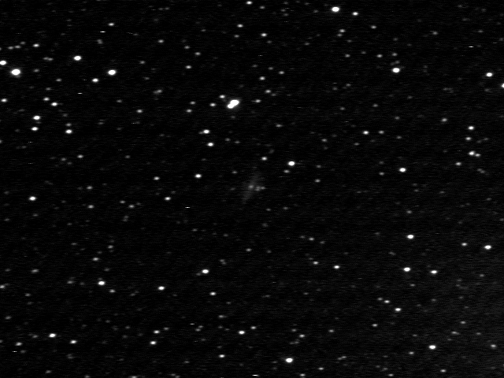 NGC6811 - 08/21/1987 - 13.1" Dob f4.5, 16mm 57x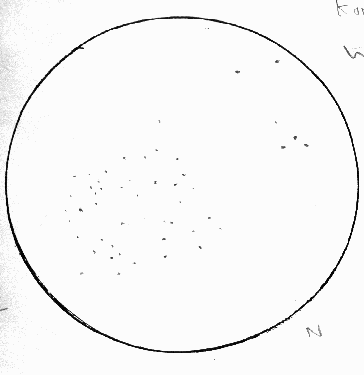 NGC6815 (open cluster) - 06/27/2014 - 6" RC f5, StellaCam-3 @ 15 seconds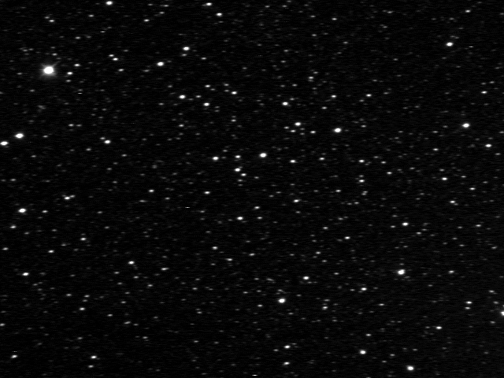 NGC6819 (open cluster) - 09/05/2010 - 8" SCT f6.3, StellaCam-3 8 seconds




NGC6824 (galaxy) - 09/08/2015 - 8" SCT f6.3, StellaCam-3 @ 45 seconds




NGC6826 (Blinking Planetary Nebula) - 07/25/1987 - 13.1" Dob f4.5, 8mm 143x - 09/05/2010 - 8" SCT f6.3, SC-3 8 secs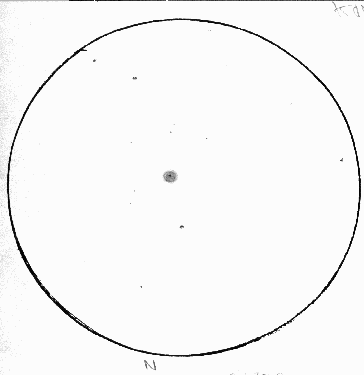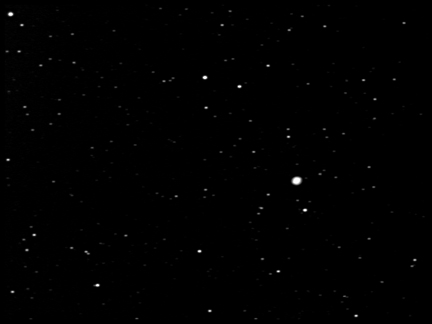 NGC6833 (planetary nebula) - 09/11/2015 - 8" SCT f6.3, StellaCam-3 @ 15 seconds




NGC6834 (open cluster) - 09/05/2010 - 8" SCT f6.3, StellaCam-3 8 seconds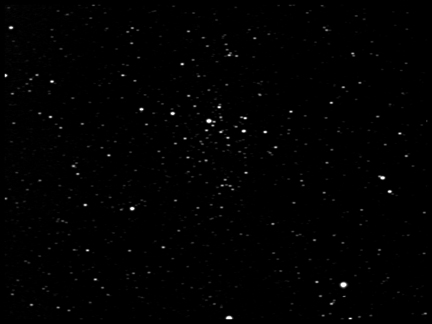 NGC6842 (planetary nebula) - 09/26/2013 - 8" SCT f5, StellaCam-3 20 seconds





NGC6846 (open cluster) - 08/09/2013 - 6" RC f5, StellaCam-3 8 seconds






NGC6856 (open cluster) - 08/08/2015 - 8" SCT f6.3, StellaCam-3 @ 15 seconds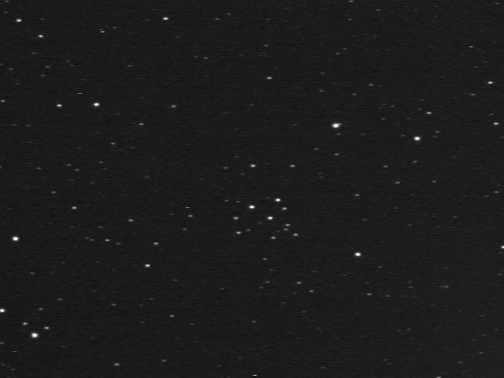 NGC6857 (nebula) - 09/26/2013 - 8" SCT f5, StellaCam-3 20 seconds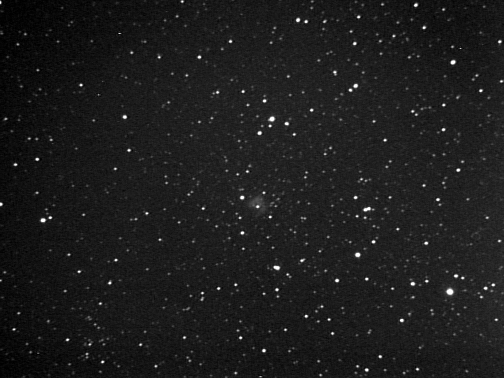 NGC6866 (open cluster) - 07/21/2012 - 8" SCT f6.3, StellaCam-3 15 seconds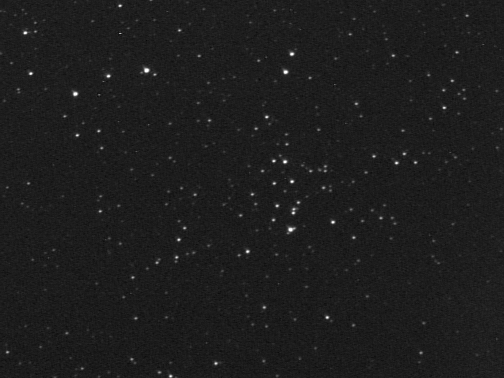 NGC6871 (open cluster)- 08/21/1987 - 13.1" Dob f4.5, 28mm 41x - 09/05/2010 - 80mm Refractor f6.3, SC-II 8 secs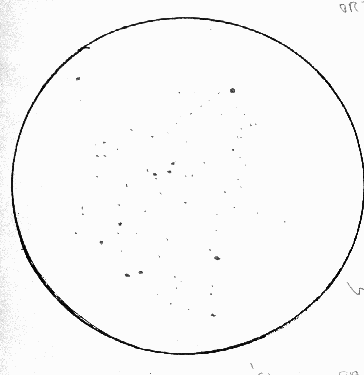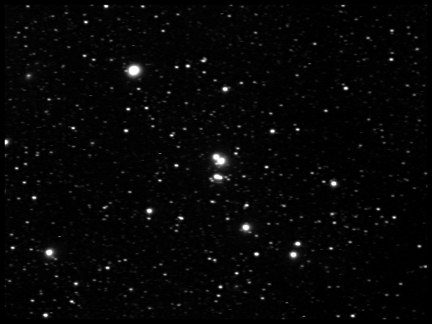 NGC6874 (open cluster) - 09/05/2010 - 8" SCT f6.3, StellaCam-3 8 seconds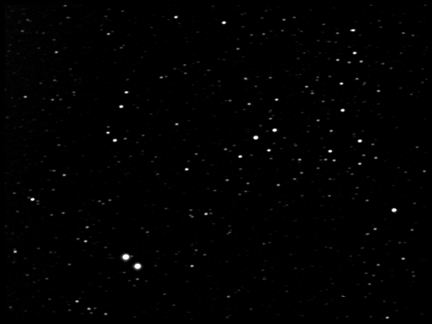 NGC6883 (open cluster) - 09/05/2010 - 80mm Bosma Refractor f6.3, StellaCam-II 8 seconds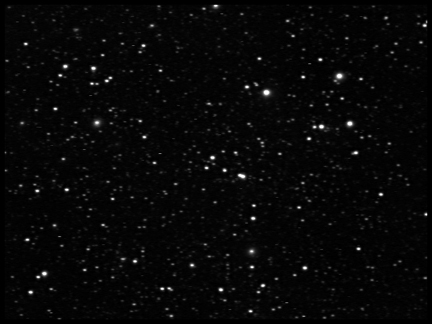 NGC6884 (planetary nebula) - 09/02/2013 - 6" RC f5, StellaCam-3 @ 25 seconds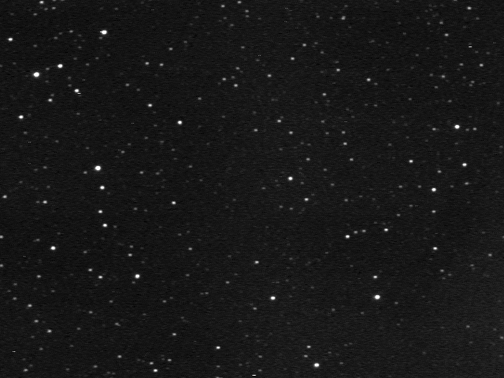 NGC6888 (Crescent Nebula) - 09/19/2017 - 8" SCT f3.3, StellaCam-3 @ 180 seconds






NGC6888 (Crescent Nebula) - 09/05/2010 - 8" SCT f6.3, StellaCam-3 45 seconds




NGC6894 (planetary nebula) - 09/05/2010 - 8" SCT f6.3, StellaCam-3 30 seconds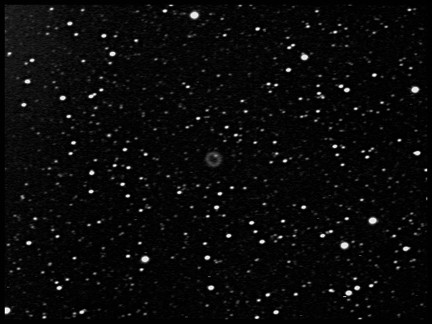 NGC6895 (open cluster) - 08/08/2015 - 8" SCT f6.3, StellaCam-3 @ 15 seconds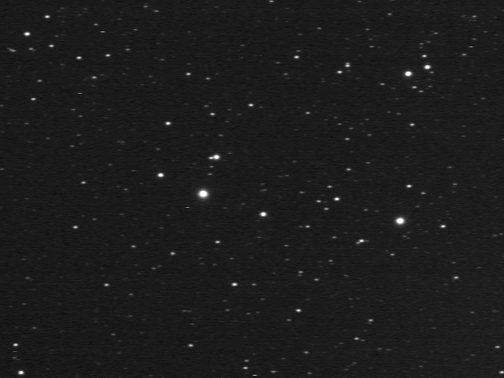 NGC6896 (open cluster) - 09/05/2010 - 80mm Bosma Refractor f6.3, StellaCam-II 8 seconds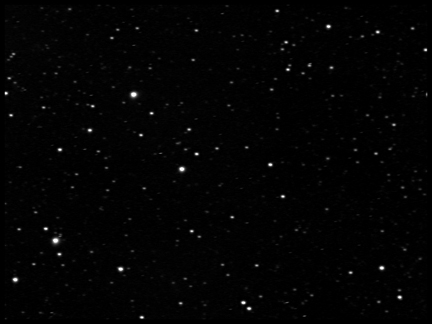 NGC6910 (open cluster) - 09/05/2010 - 8" SCT f6.3, StellaCam-3 8 seconds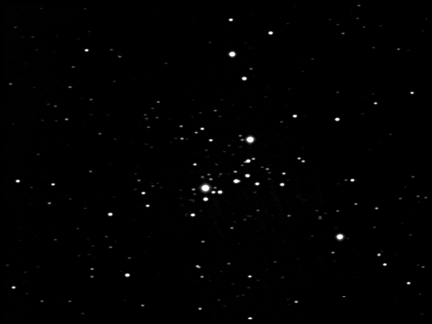 NGC6910 (open cluster / nebula) - 06/27/2014 - 6" RC f5, StellaCam-3 @ 30 seconds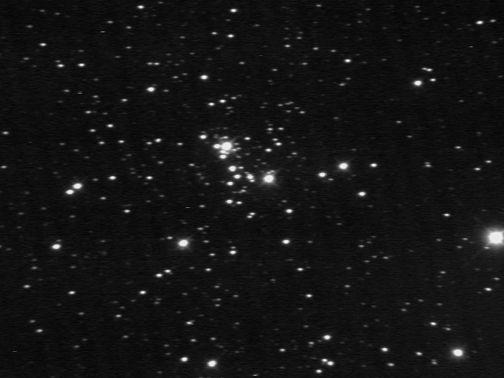 NGC6914 (nebula) - 06/27/2014 - 6" RC f5, StellaCam-3 @ 30 seconds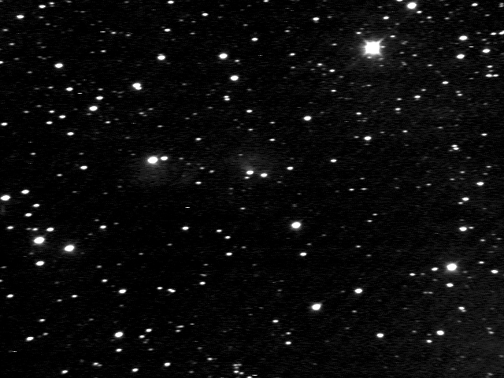 NGC6946 (galaxy) - 06/27/2014 - 6" RC f5, StellaCam-3 @ 40 seconds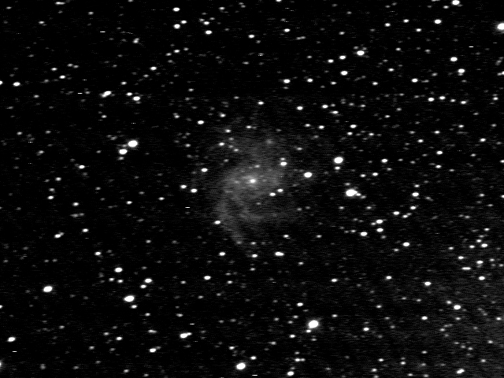 NGC6960 (Veil Nebula) - 09/28/1997 - 8" Dob f4.5, 32mm 28x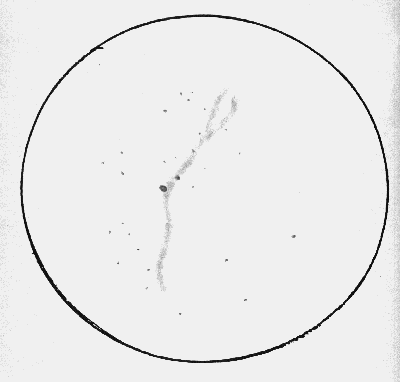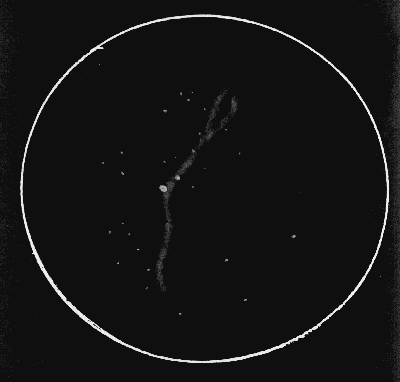 NGC6960 (Veil Nebula) - 09/05/2010 - 8" SCT f6.3, StellaCam-3 45 seconds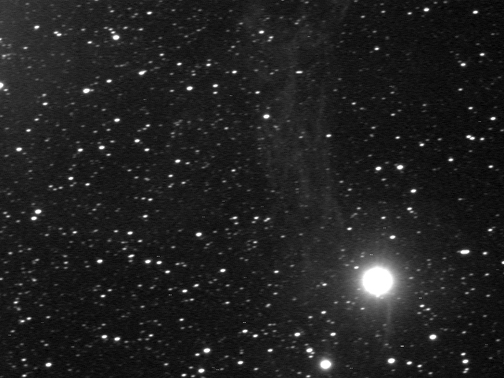 NGC6979 (Veil Nebula - central section) - 06/27/2014 - 6" RC f5, StellaCam-3 @ 30 seconds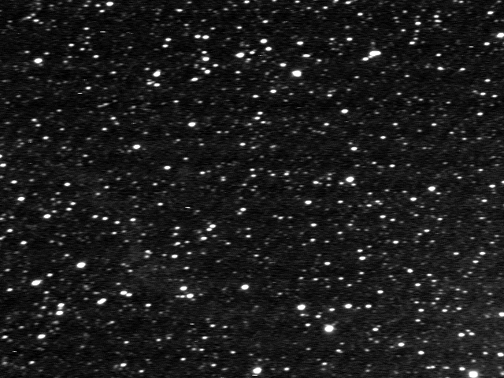 NGC6979 (veil) - 09/19/2017 - 8" SCT f3.3, StellaCam-3 @ 180 seconds








NGC6989 (open cluster) - 08/08/2015 - 8" SCT f6.3, StellaCam-3 @ 15 seconds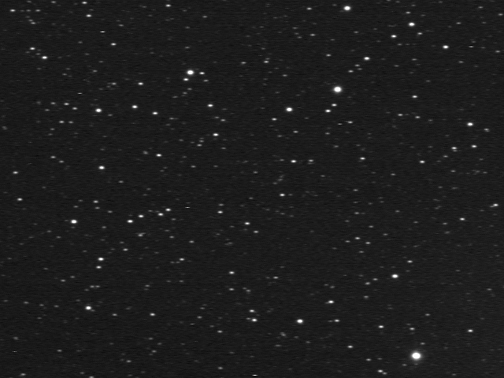 NGC6991 (open cluster) - 08/08/2015 - 8" SCT f6.3, StellaCam-3 @ 15 seconds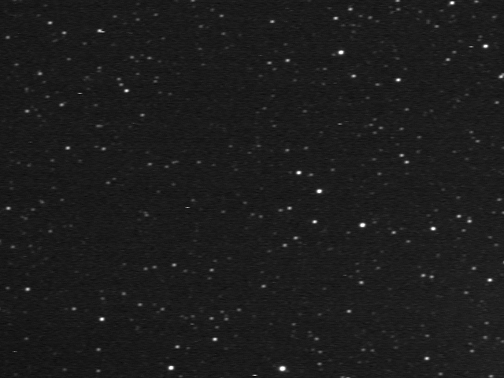 NGC6992-5 (Veil Nebula) - 09/28/1997 - 8" Dob f4.5, 32mm 28x sketch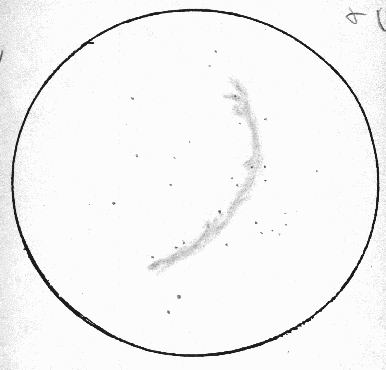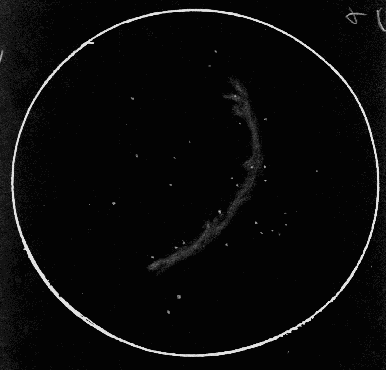 Veil Nebula (eastern side) - 09/06/2015
80mm f5.5 Refractor, StellaCam-3 @ 60 seconds - 8" SCT f6.3, StellaCam-3 @ 60 seconds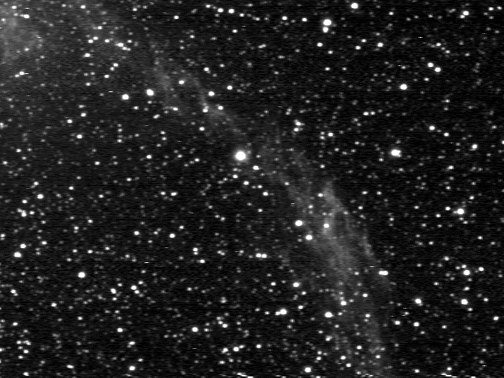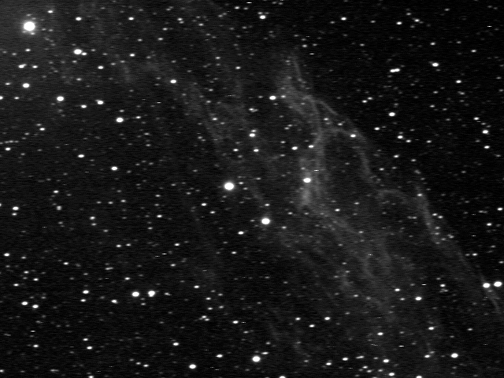 Veil Nebula (eastern side) - 09/19/2017 - 8" SCT f3.3, StellaCam-3 @ 180 seconds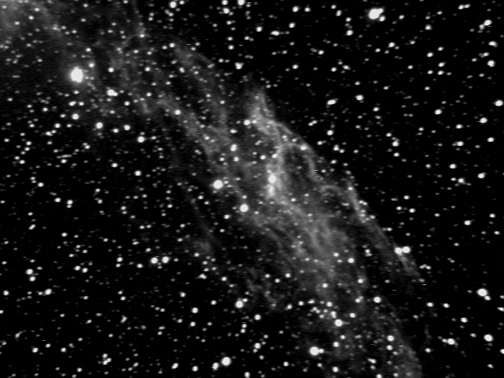 Veil Nebula (western side) - 09/06/2015
80mm f5.5 Refractor, StellaCam-3 @ 60 seconds - 8" SCT f6.3, StellaCam-3 @ 60 seconds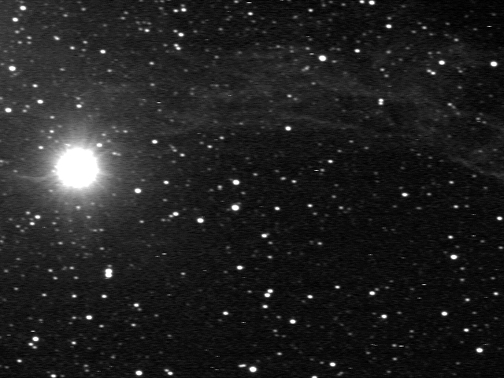 Veil Nebula (western side) - 09/19/2017 - 8" SCT f3.3, StellaCam-3 @ 180 seconds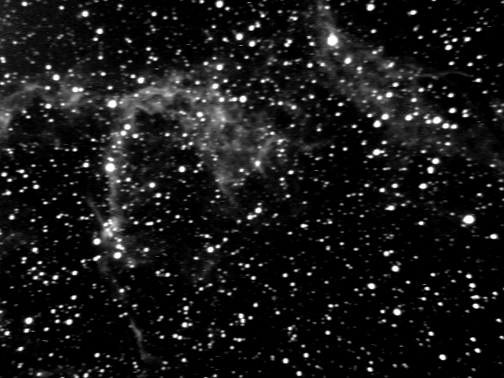 NGC6996 (open cluster) - 09/06/2010 - 80mm Bosma Refractor f6.3, StellaCam-II 8 seconds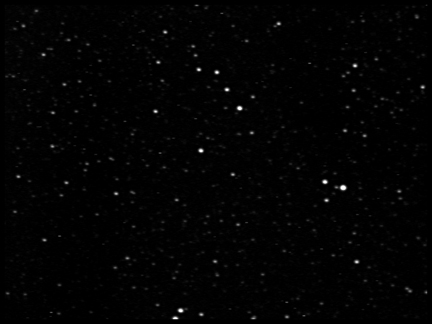 NGC6997 (open cluster) - 09/08/2015 - 8" SCT f6.3, StellaCam-3 @ 15 seconds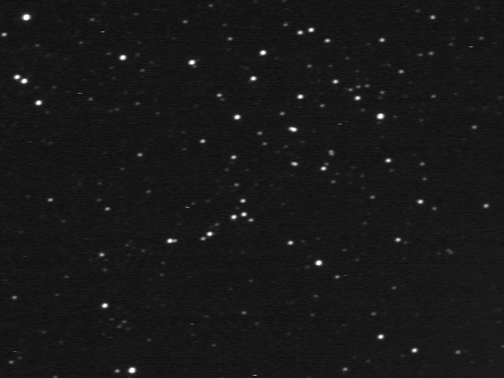 NGC7000 (Nebula) "North American Nebula"
08/17/2012 06/24/2020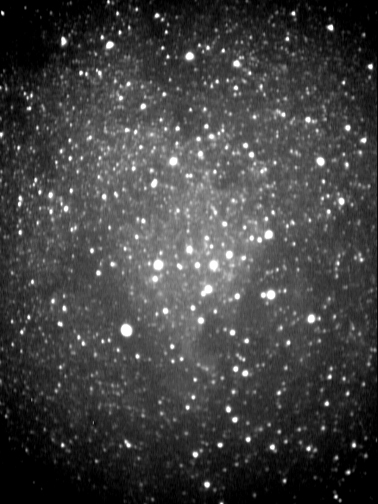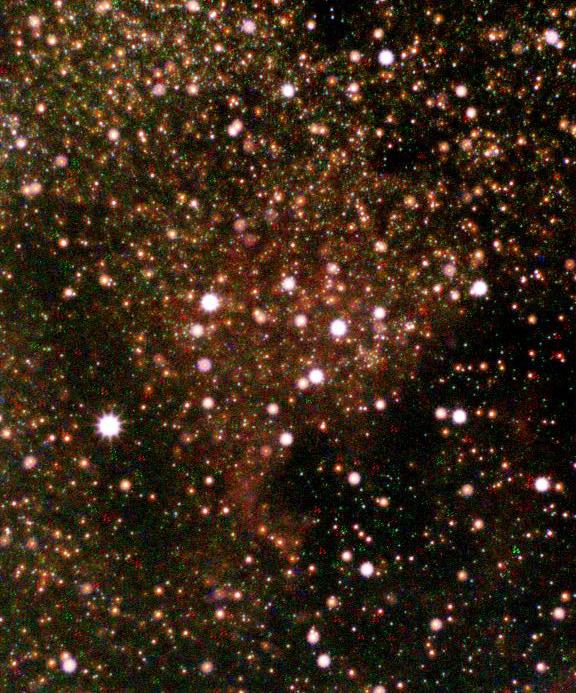 CCTV lens - 25mm StellaCam-3 @ 10 seconds Canon Zoom lens - 50mm ASI290MC @ 30 sec for 15 minutes


NGC7008 (planetary nebula) - 09/12/2012 - 6" RC f5, StellaCam-3 30 seconds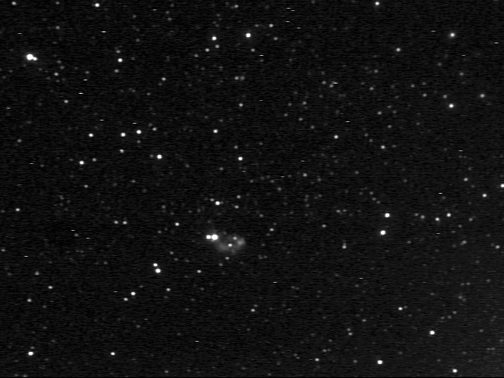 NGC7013 (galaxy) - 08/30/2016 - 8" SCT f6.3, StellaCam-3 @ 40 seconds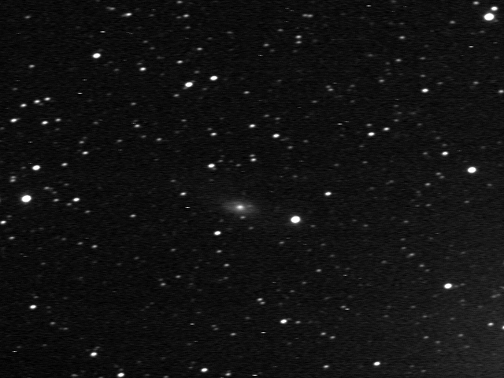 NGC7024 (open cluster) - 08/08/2015 - 8" SCT f6.3, StellaCam-3 @ 15 seconds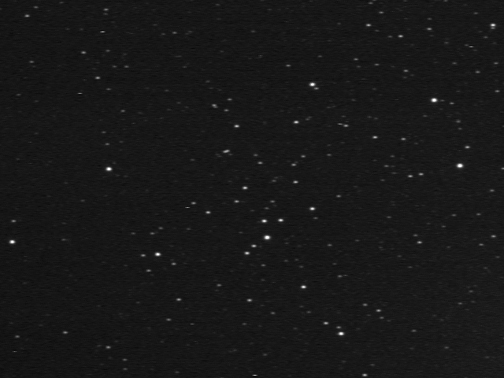 NGC7026 (planetary nebula) - 09/02/2013 - 6" RC f5, StellaCam-3 @ 25 seconds




NGC7027 (planetary nebula) - 09/02/2013 - 6" RC f5, StellaCam-3 @ 25 seconds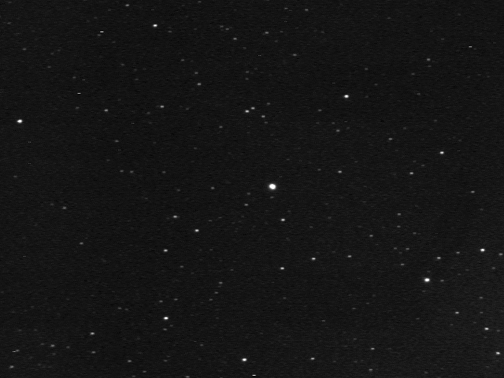 NGC7031 (open cluster) - 08/09/2013 - 6" RC f5, StellaCam-3 8 seconds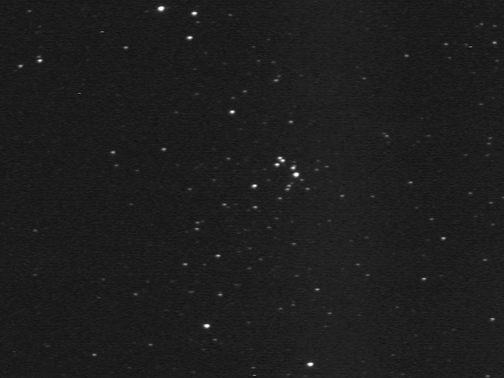 NGC7037 (open cluster) - 08/08/2015 - 8" SCT f6.3, StellaCam-3 @ 15 seconds





NGC7039 (open cluster) - 09/06/2010 - 80mm Bosma Refractor f6.3, StellaCam-II 8 seconds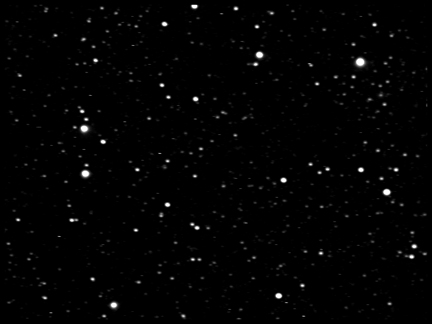 NGC7044 (open cluster) - 09/06/2010 - 8" SCT f6.3, StellaCam-3 30 seconds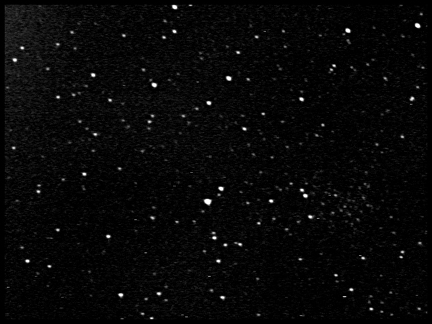 NGC7048 (planetary nebula) - 09/02/2013 - 6" RC f5, StellaCam-3 @ 25 seconds




NGC7050 (open cluster) - 09/06/2010 - 80mm Bosma Refractor f6.3, StellaCam-II 8 seconds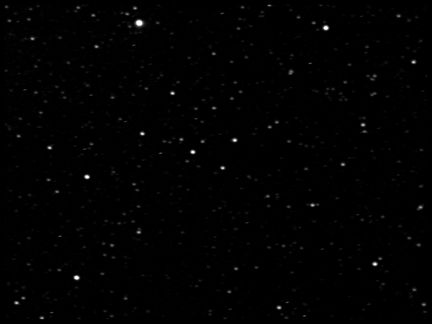 NGC7058 (open cluster) - 08/11/2015 - 8" SCT f6.3, StellaCam-3 @ 15 seconds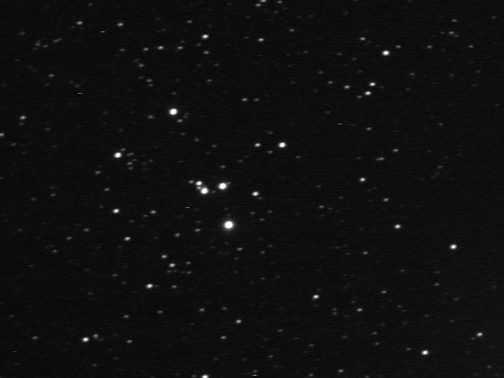 NGC7062 (open cluster) - 09/06/2010 - 80mm Bosma Refractor f6.3, StellaCam-II 8 seconds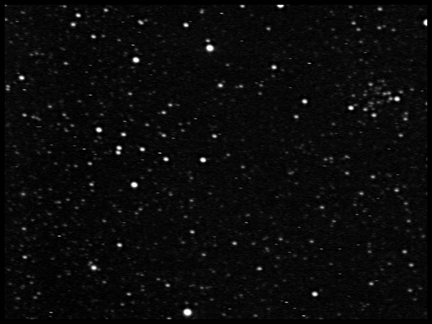 NGC7063 (open cluster) - 08/09/2013 - 6" RC f5, StellaCam-3 8 seconds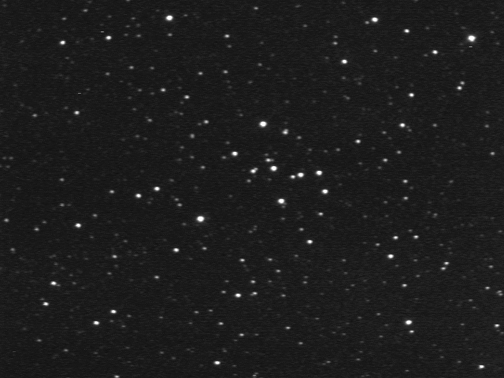 NGC7067 (open cluster) - 09/05/2013 - 6" RC f5, StellaCam-3 @ 15 seconds







NGC7071 (open cluster) - 08/11/2015 - 8" SCT f6.3, StellaCam-3 @ 15 seconds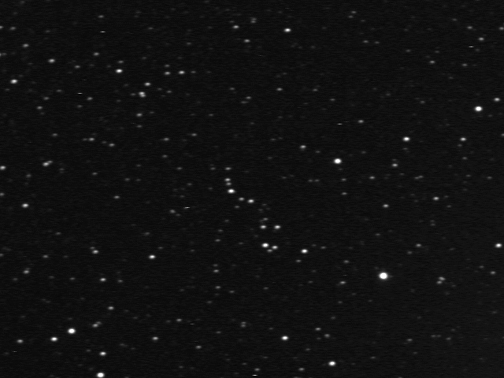 NGC7082 (open cluster) - 09/08/2015 - 8" SCT f6.3, StellaCam-3 @ 15 seconds




NGC7086 (open cluster) - 09/06/2010 - 80mm Bosma Refractor f6.3, StellaCam-II 8 seconds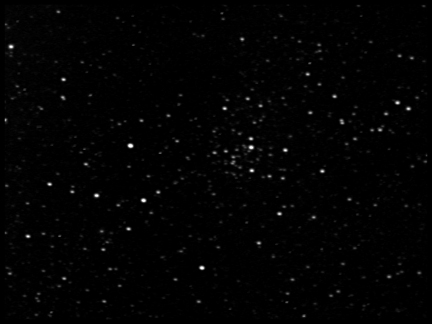 NGC7093 (open cluster) - 09/06/2010 - 80mm Bosma Refractor f6.3, StellaCam-II 8 seconds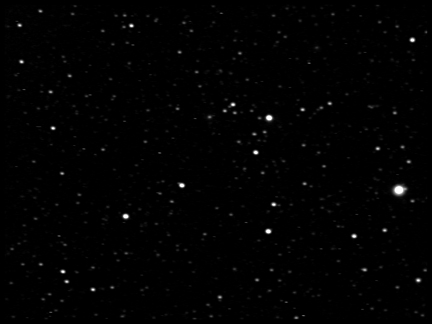 NGC7116 (galaxy) - 09/27/2013 - 8" SCT f5, StellaCam-3 20 seconds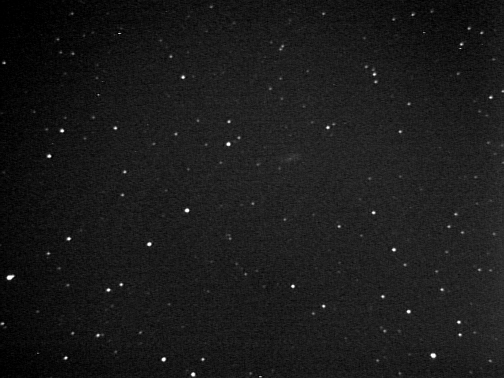 NGC7127 (open cluster) - 08/11/2015 - 8" SCT f6.3, StellaCam-3 @ 15 seconds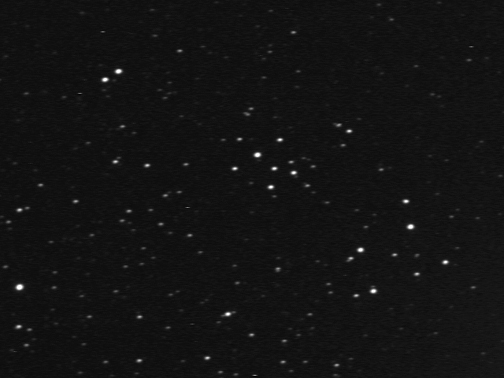 NGC7128 (open cluster) - 09/06/2010 - 80mm Bosma Refractor f6.3, StellaCam-II 8 seconds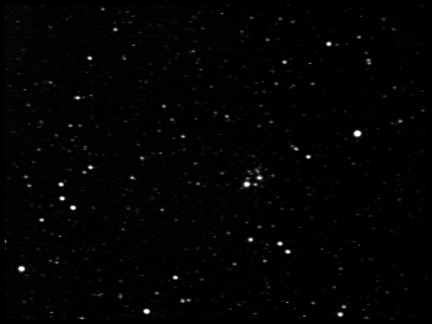 NGC7150 (open cluster) - 08/11/2015 - 8" SCT f6.3, StellaCam-3 @ 15 seconds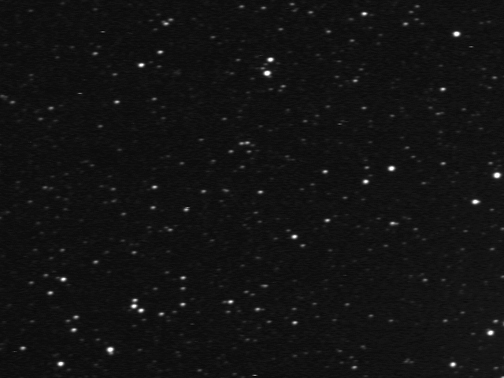 NGC7175 (open cluster) - 09/06/2010 - 80mm Bosma Refractor f6.3, StellaCam-II 8 seconds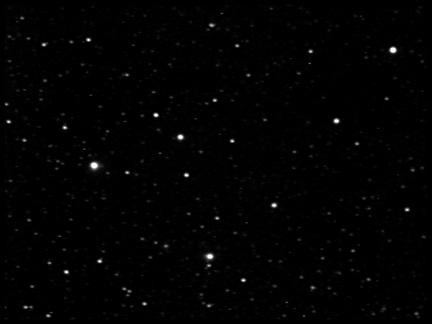 IC1310 (open cluster) - 09/05/2010 - 80mm Bosma Refractor f6.3, StellaCam-II 8 seconds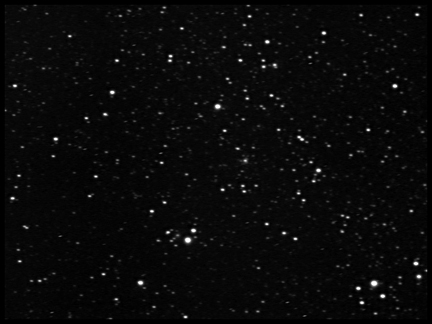 IC1311 (open cluster) - 09/05/2010 - 80mm Bosma Refractor f6.3, StellaCam-II 8 seconds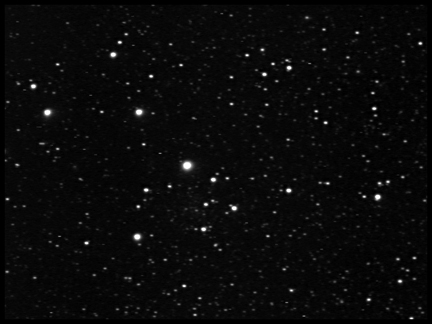 IC1318 (nebula) - 09/06/2015 - 80mm f5.5 refractor StellaCam-3 @ 60 seconds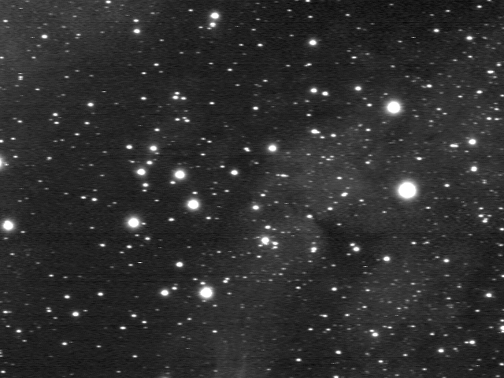 IC1340 (veil) - 09/19/2017 - 8" SCT f3.3, StellaCam-3 @ 180 seconds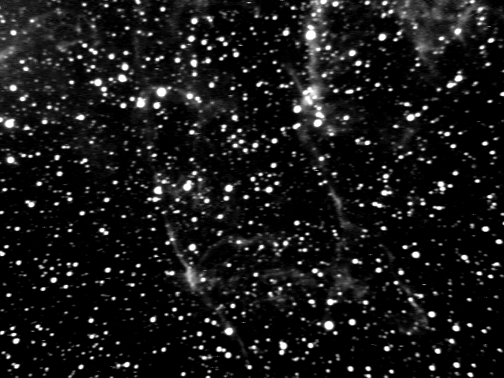 IC1369 (open cluster) - 09/06/2010 - 80mm Bosma Refractor f6.3, StellaCam-II 8 seconds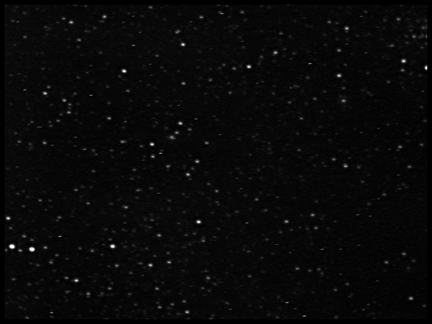 IC1369 (nebula and open cluster) - 06/27/2014 - 6" RC f5, StellaCam-3 @ 30 seconds





IC1434 (open cluster) - 06/27/2014 - 6" RC f5, StellaCam-3 @ 15 seconds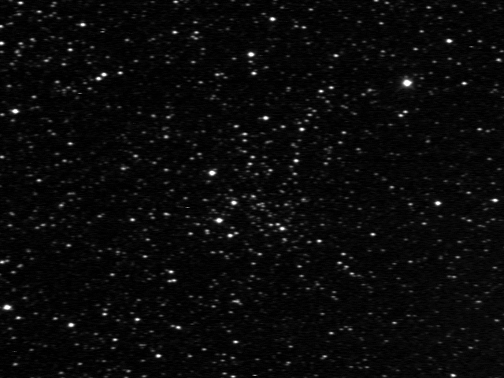 IC4996 (open cluster) - 09/05/2010 - 8" SCT f6.3, StellaCam-3 8 seconds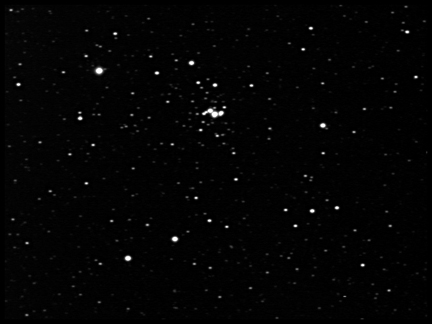 IC5067 (nebula) - 06/27/2014 - 6" RC f5, StellaCam-3 @ 30 seconds





IC5068 (nebula) - 09/06/2015 - 80mm f5.5 refractor StellaCam-3 @ 60 seconds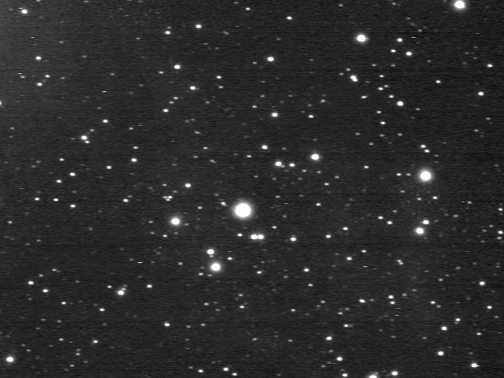 IC5076 (nebula) - 06/27/2014 - 6" RC f5, StellaCam-3 @ 30 seconds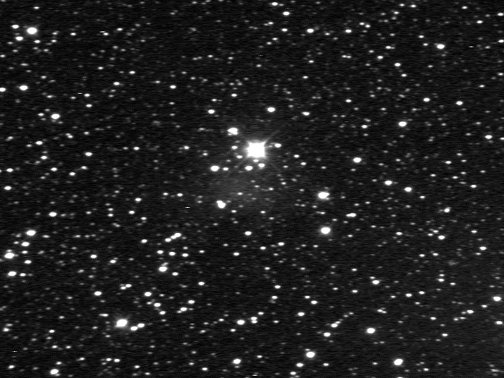 IC5117 (planetary nebula) - 09/11/2015 - 8" SCT f6.3, StellaCam-3 @ 15 seconds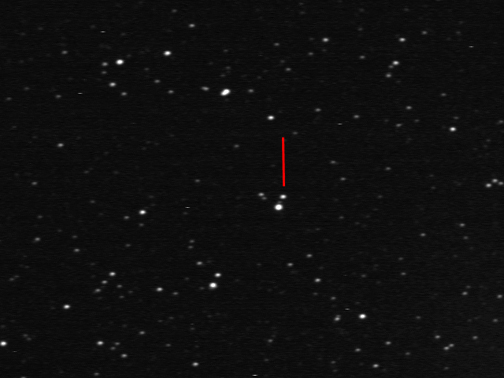 IC5146 (open cluster and nebula) 'Cocoon Nebula' - 06/08/2013 - 6" RC f5, StellaCam-3 60 seconds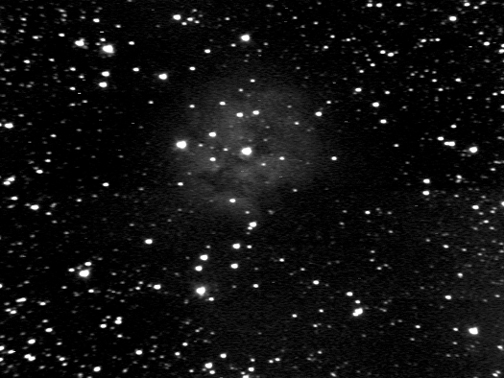 Abell-78 (planetary nebula) - 09/23/2017 - 8" SCT f6.3, StellaCam-3 @ 3 minutes (O-III filter)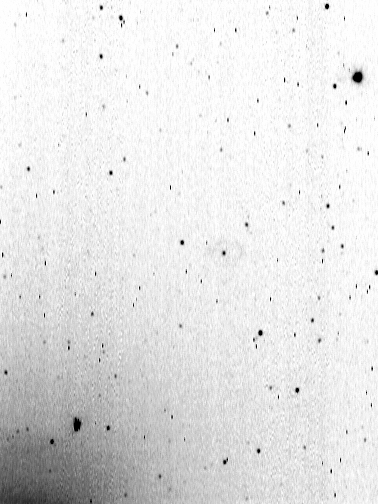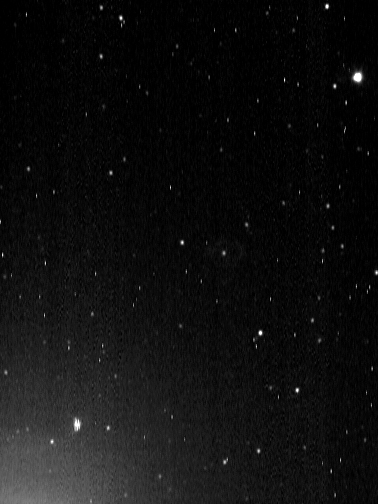 B145 (dark nebula) - 09/06/2015
50mm Refractor & Stellacam-II 8 seconds - 80mm f5.5 Refractor, StellaCam-3 @ 20 seconds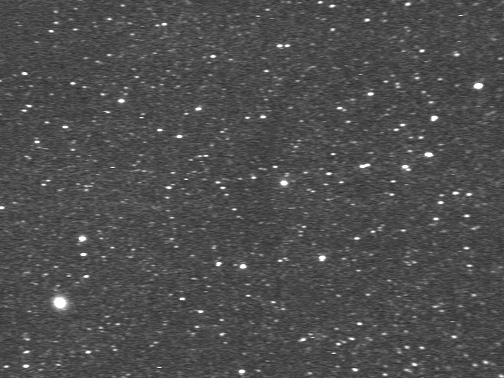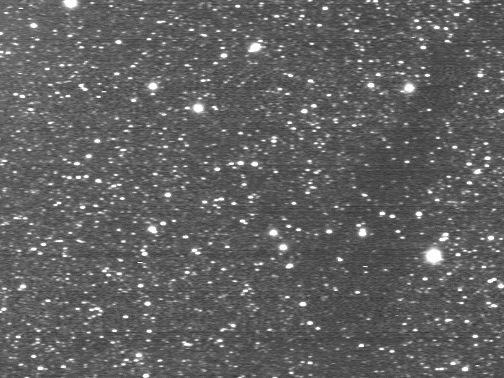 B164 (dark nebula) - 09/06/2015
50mm Refractor & Stellacam-II 8 seconds - 80mm f5.5 Refractor, StellaCam-3 @ 20 seconds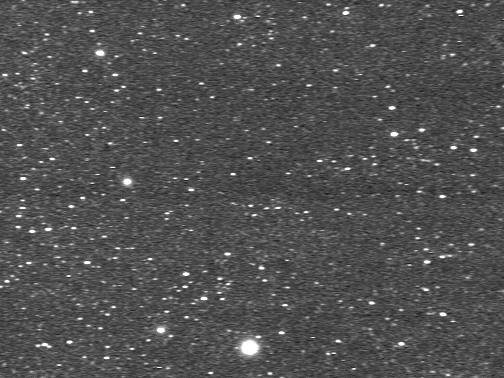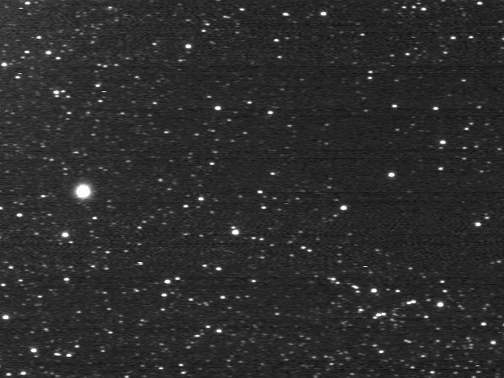 B343 (dark nebula) - 09/06/2015
50mm Refractor & Stellacam-II 8 seconds - 80mm f5.5 Refractor, StellaCam-3 @ 20 seconds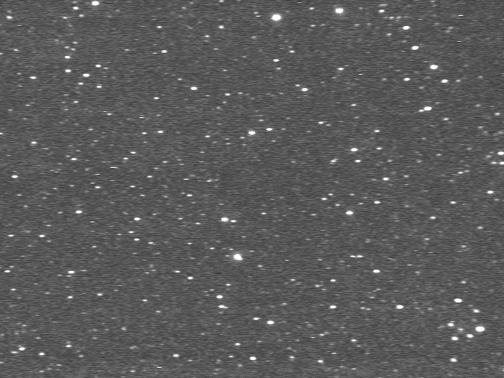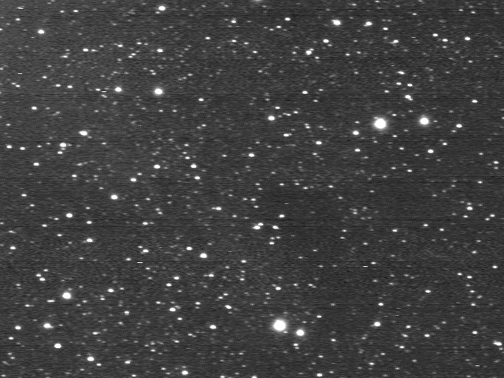 Barkhatova-1 (open cluster) - 08/08/2015 - 8" SCT f6.3, StellaCam-3 @ 15 seconds





Basel-6 (open cluster) - 09/27/2013 - 8" SCT f5, StellaCam-3 20 seconds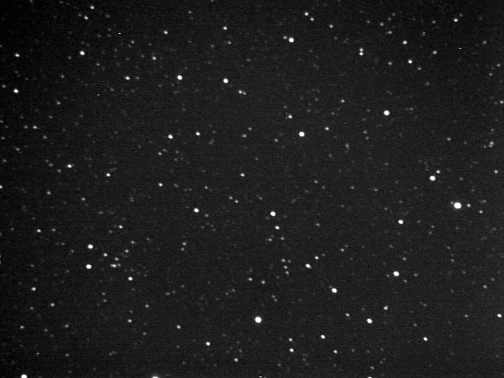 Basel-12 (open cluster) - 06/09/2015 - 8" SCT f6.3, StellaCam-3 @ 15 seconds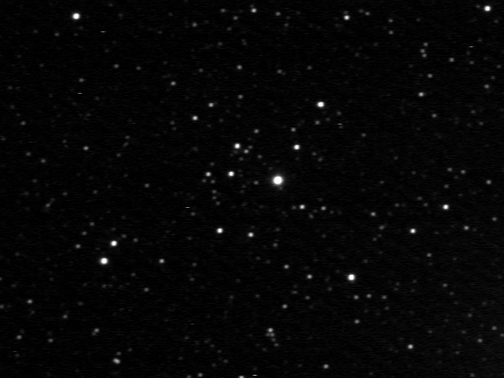 Basel-13 (open cluster) - 06/09/2015 - 8" SCT f6.3, StellaCam-3 @ 15 seconds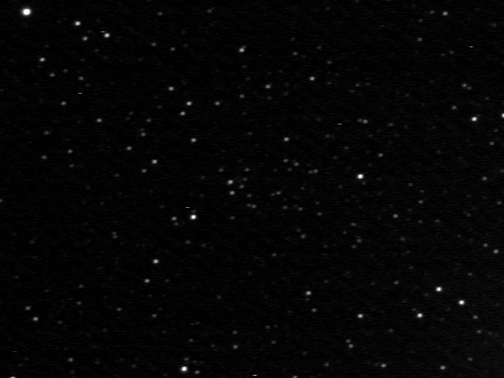 Basel-14 (open cluster) - 06/09/2015 - 8" SCT f6.3, StellaCam-3 @ 15 seconds




Basel-15 (open cluster) - 06/09/2015 - 8" SCT f6.3, StellaCam-3 @ 15 seconds




Berkeley-49 (open cluster) - 07/24/2014 - 8" SCT f5, StellaCam-3 @ 20 seconds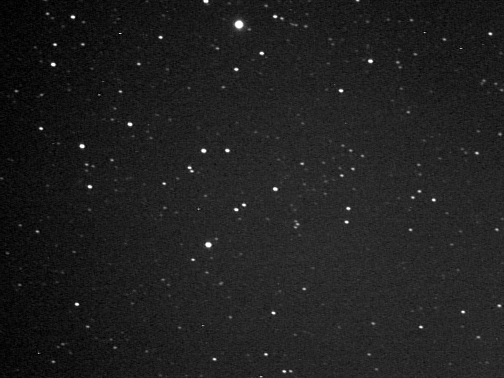 Berkeley-51 (open cluster) - 07/24/2014 - 8" SCT f5, StellaCam-3 @ 25 seconds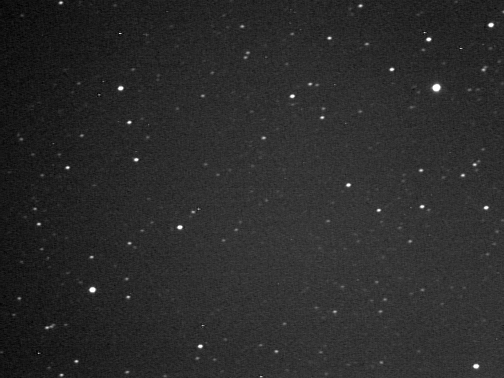 Berkeley-53 (open cluster) - 06/10/2015 - 8" SCT f6.3, StellaCam-3 @ 15 seconds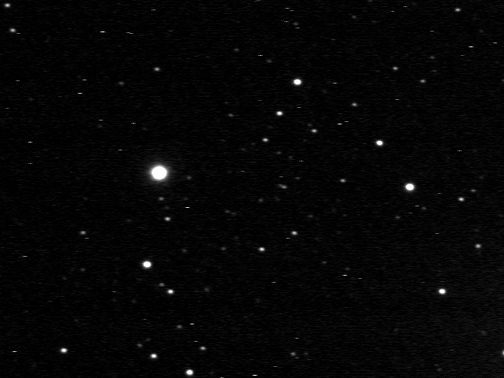 Berkeley-54 (open cluster) - 09/27/2013 - 8" SCT f5, StellaCam-3 @ 20 seconds





Berkeley-55 (open cluster) - 06/10/2015 - 8" SCT f6.3, StellaCam-3 @ 15 seconds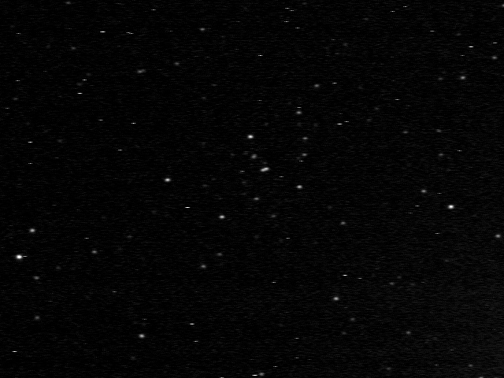 Berkeley-56 (open cluster) - 07/24/2014 - 8" SCT f5, StellaCam-3 @ 25 seconds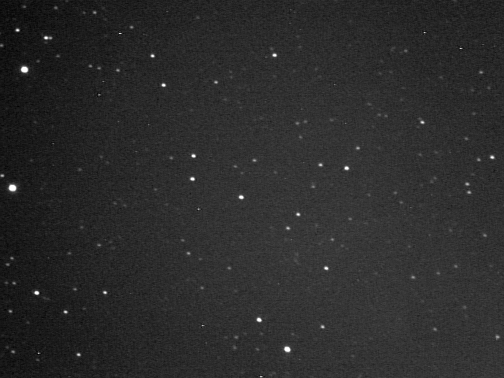 Berkeley-84 (open cluster) - 07/24/2014 - 8" SCT f5, StellaCam-3 @ 25 seconds





Berkeley-85 (open cluster) - 09/27/2013 - 8" SCT f5, StellaCam-3 @ 20 seconds





Berkeley-86 (open cluster) - 09/27/2013 - 8" SCT f5, StellaCam-3 @ 15 seconds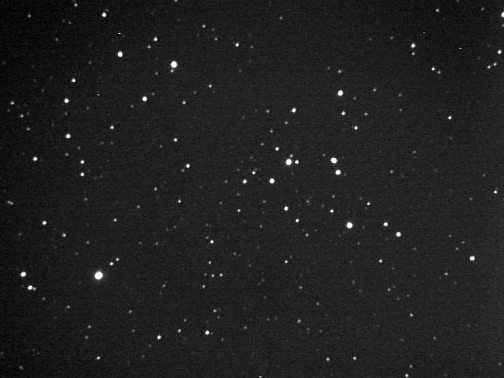 Berkeley-87 (open cluster) - 09/27/2013 - 8" SCT f5, StellaCam-3 @ 15 seconds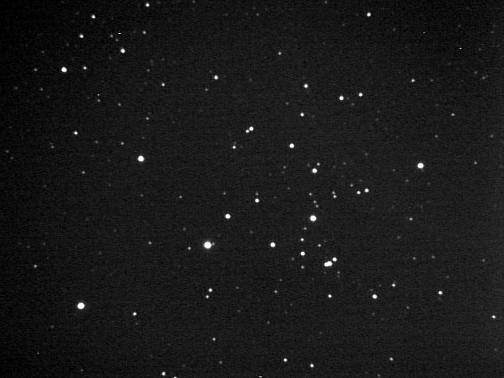 Berkeley-88 (open cluster) - 07/24/2014 - 8" SCT f5, StellaCam-3 @ 25 seconds





Berkeley-89 (open cluster) - 07/24/2014 - 8" SCT f5, StellaCam-3 @ 25 seconds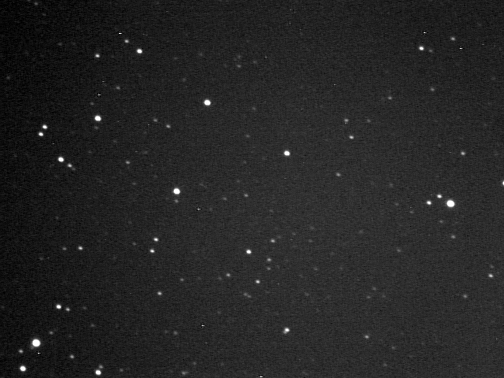 Berkeley-90 (open cluster) - 07/24/2014 - 8" SCT f5, StellaCam-3 @ 20 seconds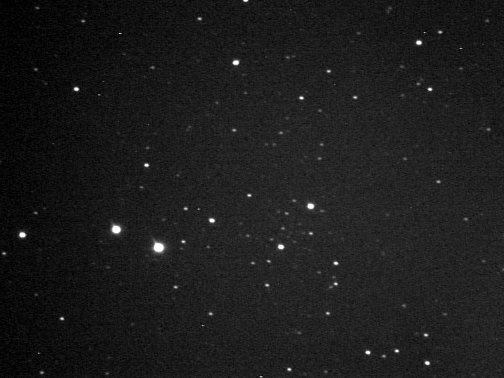 Berkeley-91 (open cluster) - 07/24/2014 - 8" SCT f5, StellaCam-3 @ 25 seconds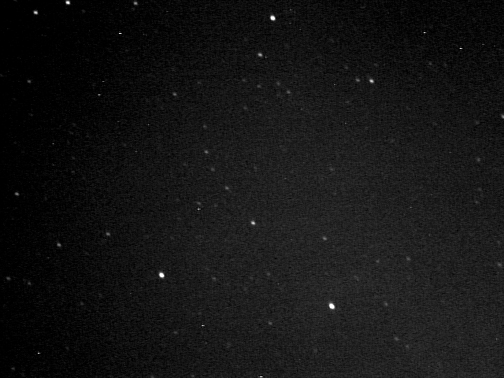 Biurakan-1 (open cluster) - 06/10/2015 - 8" SCT f6.3, StellaCam-3 @ 15 seconds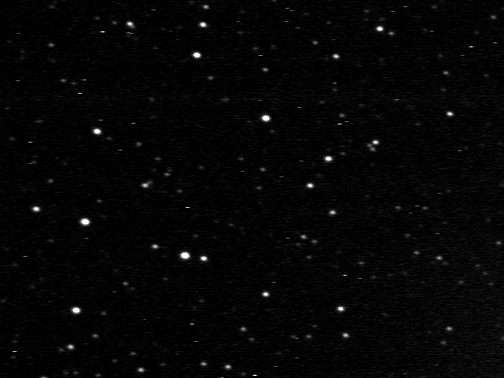 Biurakan-2 (open cluster) - 06/10/2015 - 8" SCT f6.3, StellaCam-3 @ 15 seconds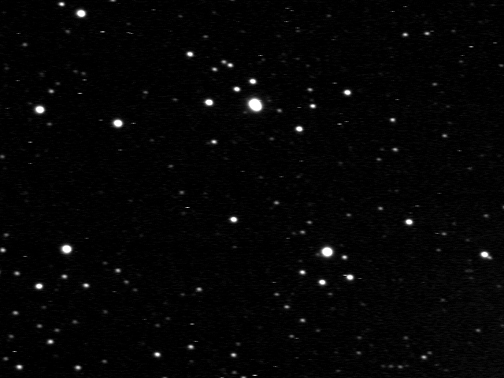 CR419 (open cluster) - 09/05/2013 - 6" RC f5, StellaCam-3 @ 8 seconds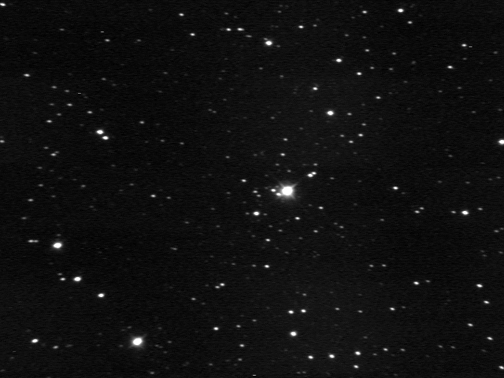 CR421 (open cluster) - 09/05/2013 - 6" RC f5, StellaCam-3 @ 8 seconds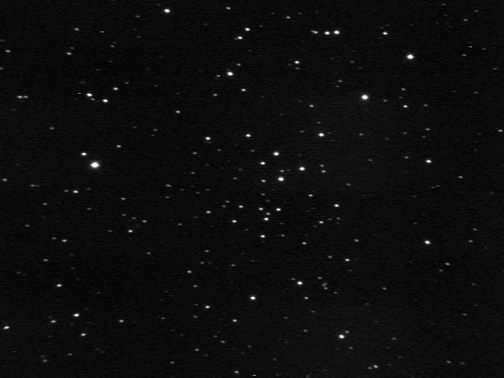 CR428 (open cluster) - 09/05/2013 - 6" RC f5, StellaCam-3 @ 15 seconds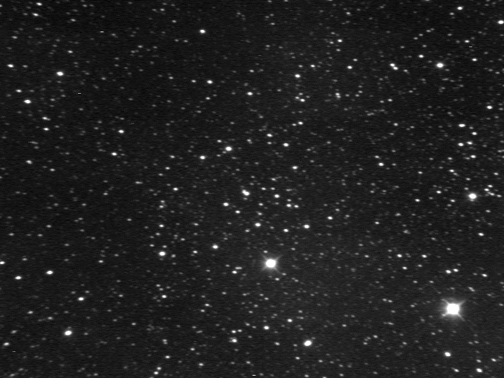 Dolidze-1 (open cluster) - 09/26/2013 - 8" SCT f5, StellaCam-3 8 seconds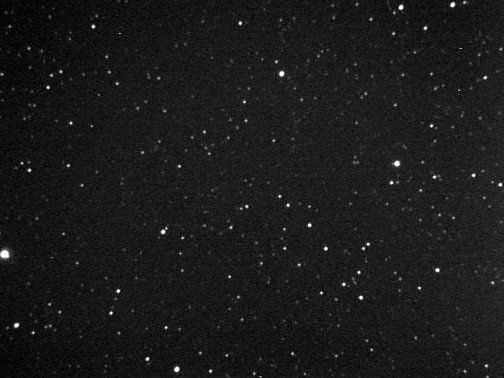 Dolidze-2 (open cluster) - 09/26/2013 - 8" SCT f5, StellaCam-3 8 seconds





Dolidze-3 (open cluster) - 09/26/2013 - 8" SCT f5, StellaCam-3 8 seconds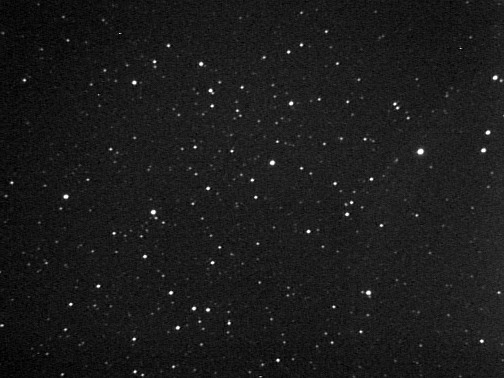 Dolidze-4 (open cluster) - 09/26/2013 - 8" SCT f5, StellaCam-3 8 seconds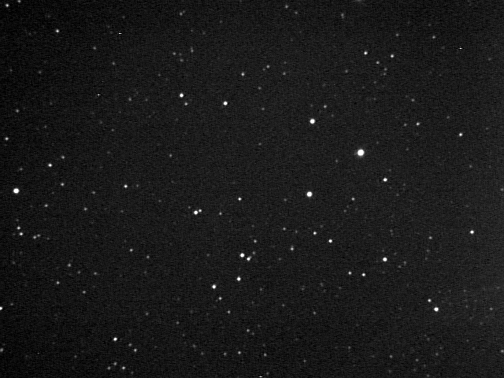 Dolidze-5 (open cluster) - 09/26/2013 - 8" SCT f5, StellaCam-3 8 seconds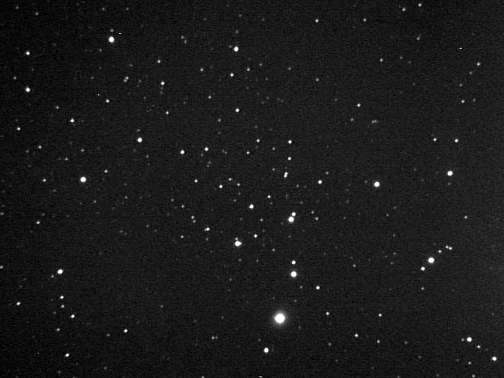 Dolidze-6 (open cluster) - 09/26/2013 - 8" SCT f5, StellaCam-3 8 seconds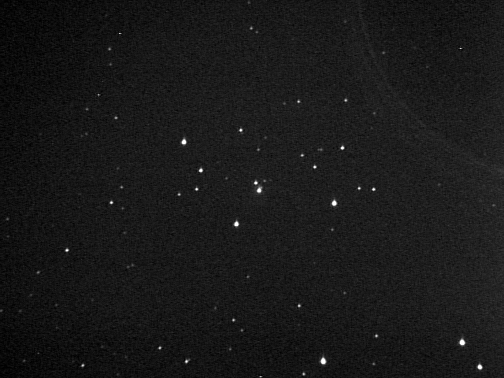 Dolidze-8 (open cluster) - 09/26/2013 - 8" SCT f5, StellaCam-3 8 seconds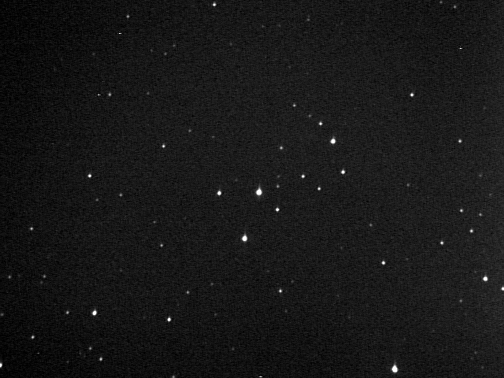 Dolidze-9 (open cluster) - 09/26/2013 - 8" SCT f5, StellaCam-3 8 seconds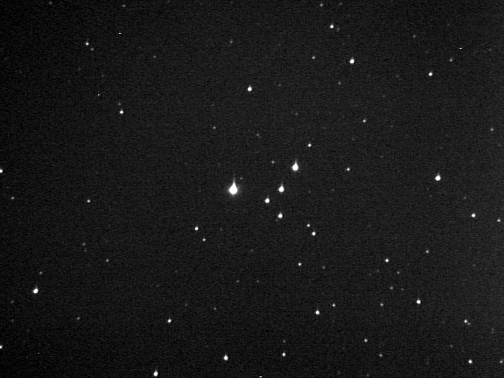 Dolidze-10 (open cluster) - 09/26/2013 - 8" SCT f5, StellaCam-3 8 seconds





Dolidze-Dzimselejsvili-10 (open cluster) - 09/26/2013 - 8" SCT f5, StellaCam-3 8 seconds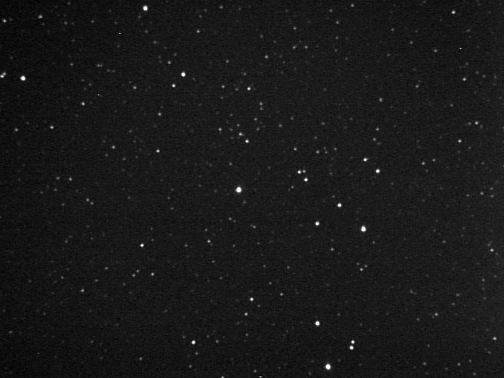 Dolidze-Dzimselejsvili-11 (open cluster) - 06/26/2014 - 6" RC f5, StellaCam-3 15 seconds






Dolidze-11 (open cluster) - 09/26/2013 - 8" SCT f5, StellaCam-3 8 seconds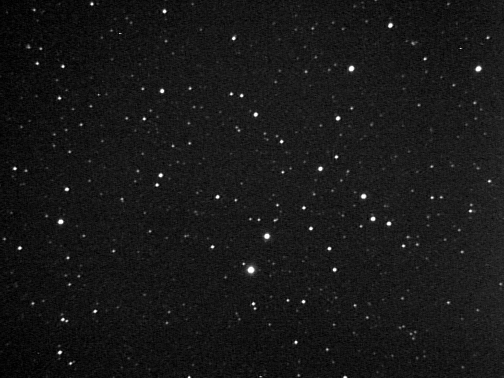 Dolidze-36 (open cluster) - 09/26/2013 - 8" SCT f5, StellaCam-3 8 seconds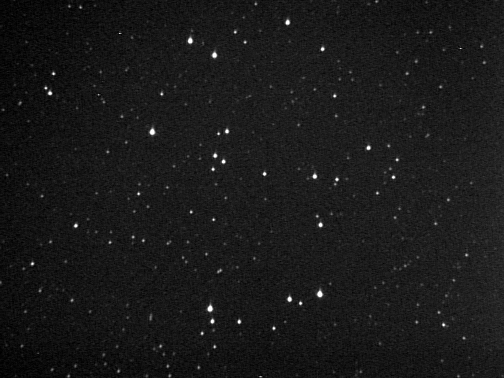 Dolidze-37 (open cluster) - 06/26/2014 - 6" RC f5, StellaCam-3 15 seconds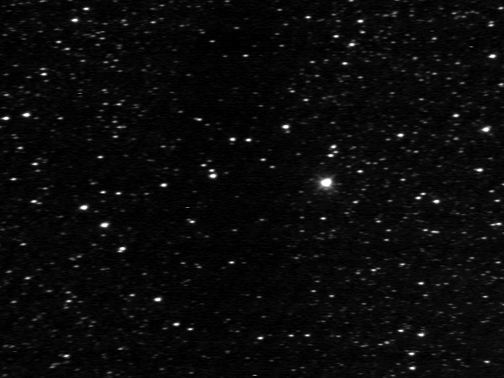 Dolidze-38 (open cluster) - 06/26/2014 - 6" RC f5, StellaCam-3 15 seconds






Dolidze-39 (open cluster) - 09/26/2013 - 8" SCT f5, StellaCam-3 8 seconds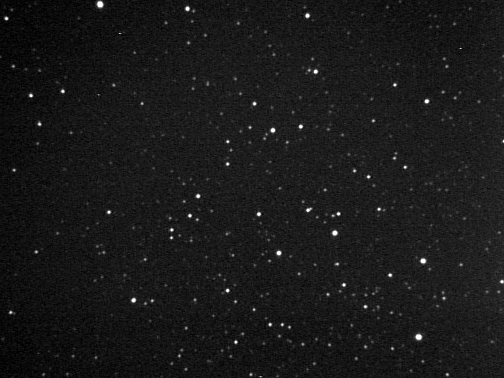 Dolidze-40 (open cluster) - 09/26/2013 - 8" SCT f5, StellaCam-3 8 seconds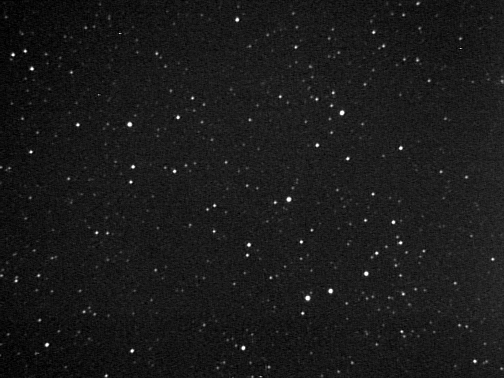 Dolidze-41 (open cluster) - 09/26/2013 - 8" SCT f5, StellaCam-3 8 seconds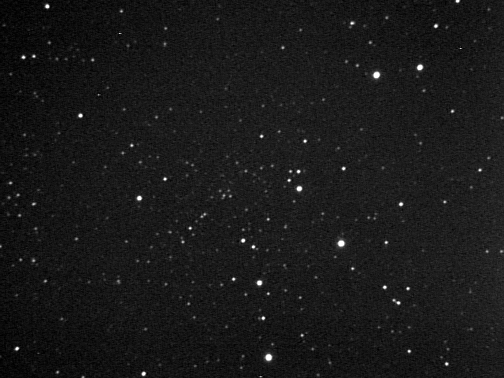 Dolidze-42 (open cluster) - 09/26/2013 - 8" SCT f5, StellaCam-3 8 seconds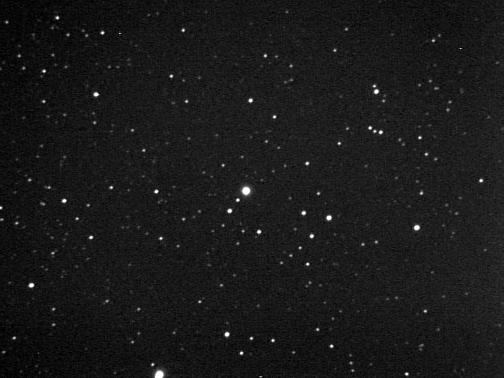 Dolidze-43 (open cluster) - 09/26/2013 - 8" SCT f5, StellaCam-3 8 seconds





Dolidze-44 (open cluster) - 09/26/2013 - 8" SCT f5, StellaCam-3 8 seconds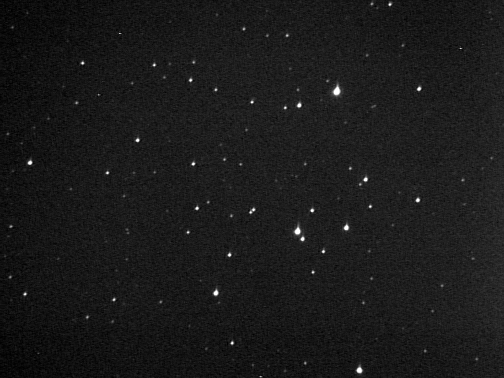 Dolidze-45 (open cluster) - 09/27/2013 - 8" SCT f5, StellaCam-3 15 seconds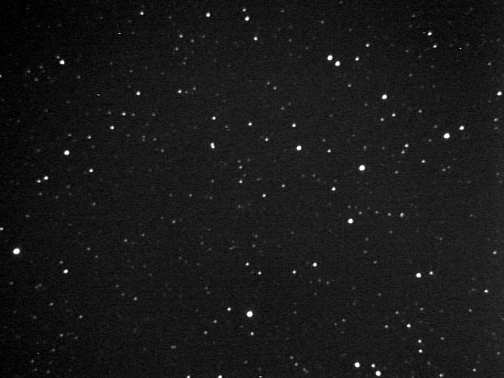 Dolidze-47 (open cluster) - 09/26/2013 - 8" SCT f5, StellaCam-3 8 seconds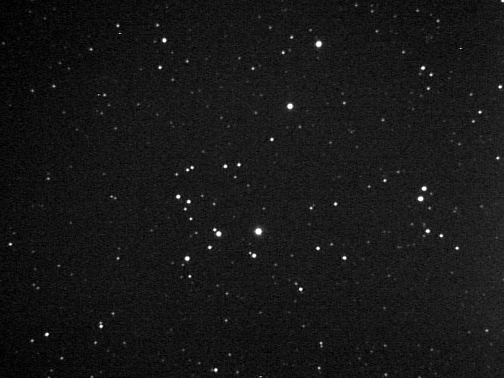 Dolidze-54 (open cluster) - 06/26/2014 - 6" RC f5, StellaCam-3 15 seconds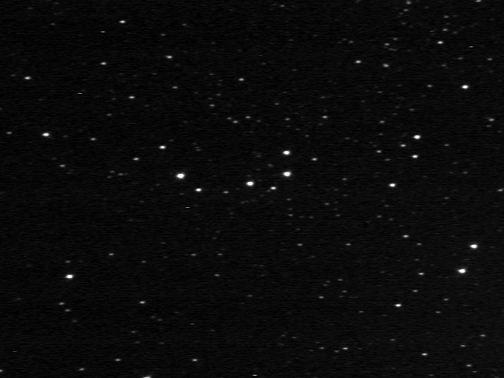 Dolidze-55 (open cluster) - 06/26/2014 - 6" RC f5, StellaCam-3 15 seconds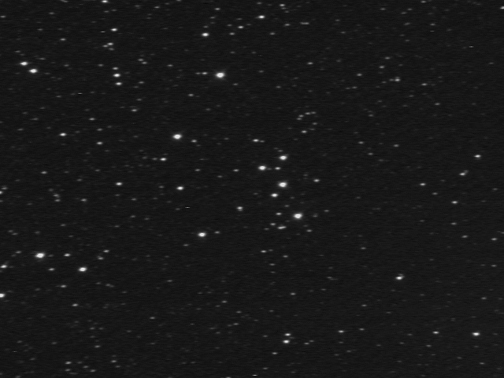 HU1-2 (planetary nebula) - 09/11/2015 - 8" SCT f6.3, StellaCam-3 @ 15 seconds




Minkowski-92 (reflection nebula) - 09/06/2015 - 8" SCT f6.3, StellaCam-3 @ 60 seconds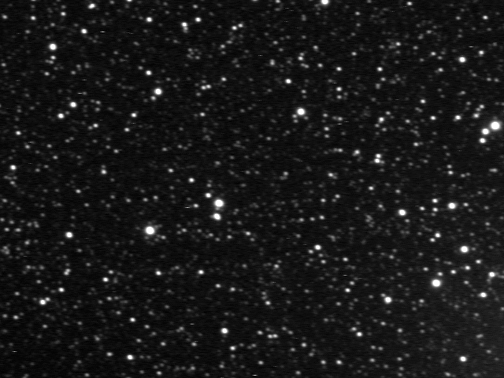 Pickering's Triangle (veil) - 09/19/2017 - 8" SCT f3.3, StellaCam-3 @ 180 seconds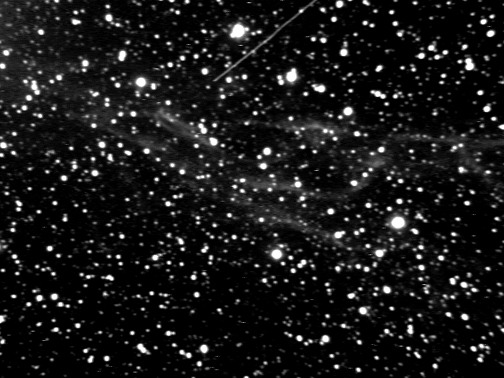 Pk80-6.1 (planetary nebula) - 09/26/2013 - 8" SCT f5, StellaCam-3 @ 20 seconds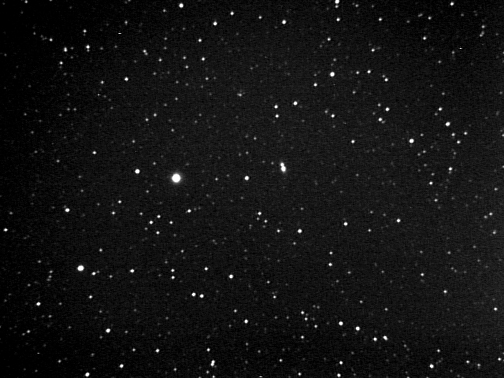 Propeller Nebula - Simeis-57 (nebula)
09/08/2015 - 8" SCT f6.3, StellaCam-3 @ 90 seconds and 180 seconds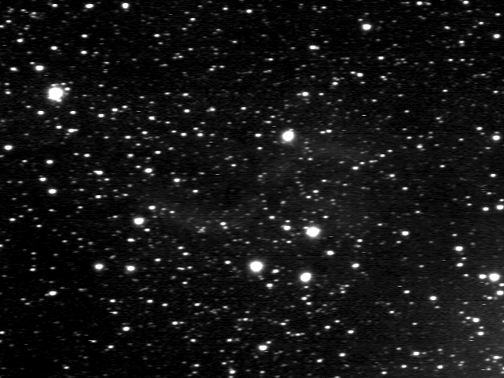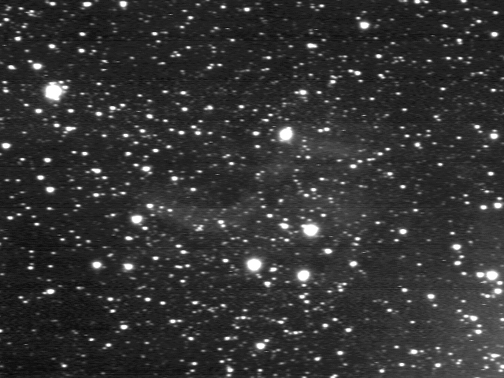 Roslund-5 (open cluster) - 09/26/2013 - 80mm Bosma Refractor f6.3, StellaCam-II @ 8 seconds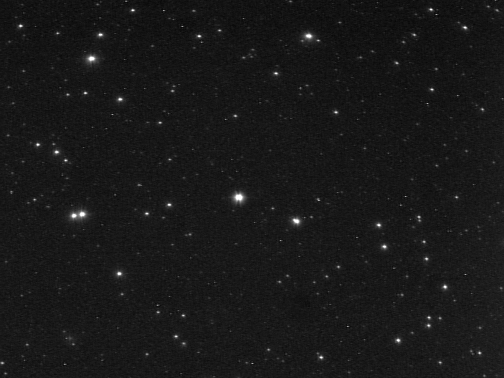 Roslund-6 (open cluster) - 06/09/2015 - 8" SCT f6.3, StellaCam-3 @ 15 seconds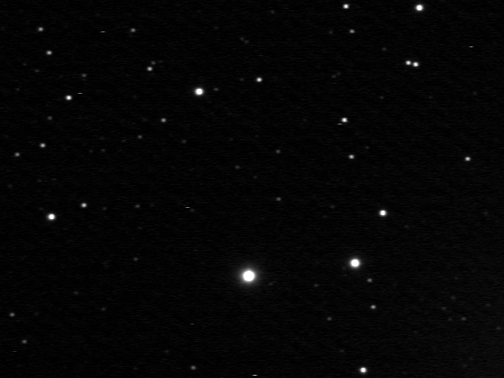 Roslund-7 (open cluster) - 09/27/2013 - 8" SCT f5, StellaCam-3 @ 8 seconds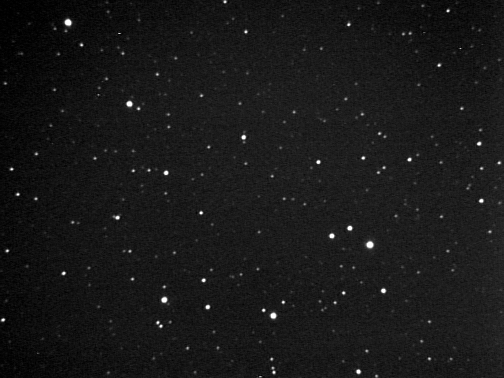 Ruprecht-172 (open cluster) - 07/24/2014 - 8" SCT f5, StellaCam-3 @ 20 seconds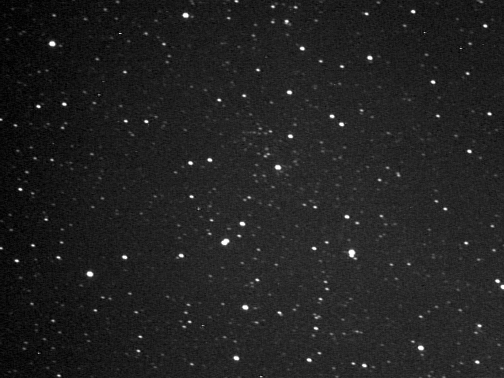 Ruprecht-173 (open cluster) - 09/27/2013 - 8" SCT f5, StellaCam-3 @ 8 seconds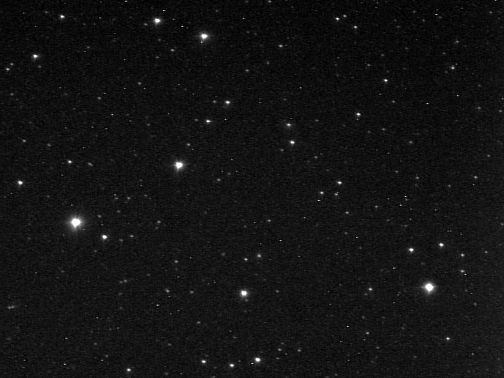 Ruprecht-174 (open cluster) - 09/27/2013 - 8" SCT f5, StellaCam-3 @ 15 seconds





Ruprecht-175 (open cluster) - 09/27/2013 - 8" SCT f5, StellaCam-3 @ 8 seconds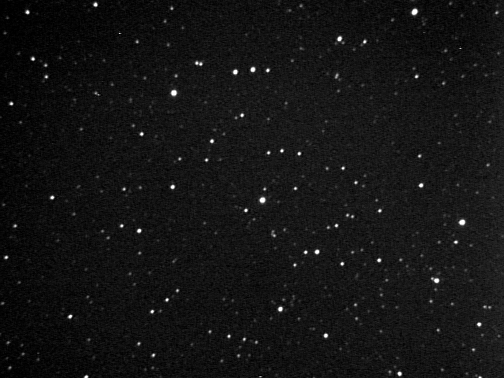 Vdb133 (nebula) - 05/31/2016 - 8" SCT f6.3, StellaCam-3 @ 60 seconds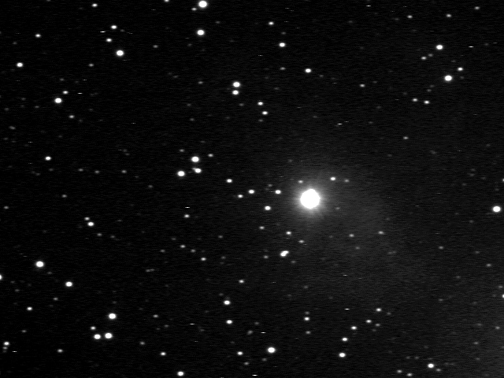 W153 (nebula) - 05/31/2016 - 8" SCT f6.3, StellaCam-3 @ 50 seconds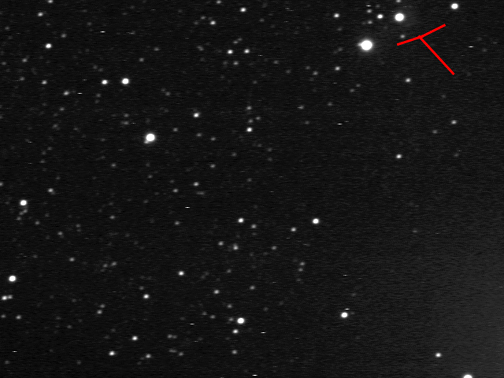 Deneb Milky-Way region - 06/08/2002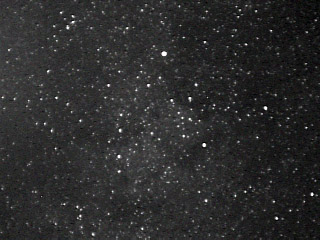 Deneb Milky-Way region - 06/15/2012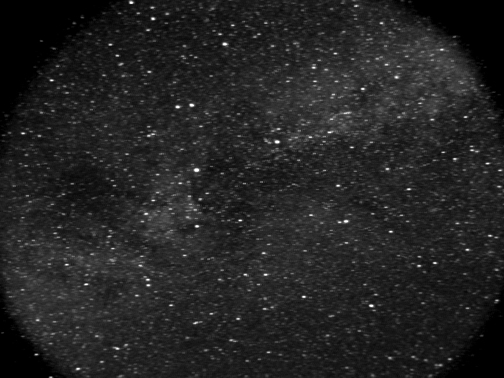 12mm Canon CCTV lens, StellaCam-II 8 seconds



Milky-Way Mosaic - 09/16/2009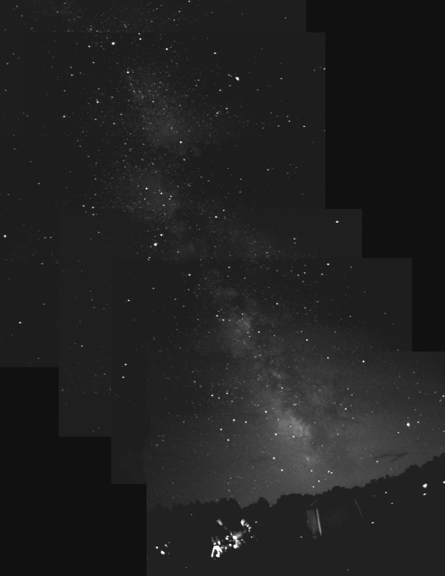 ---
Hope you enjoyed the visit. Come again soon!
Larry McHenry, Pittsburgh, PA. USA

Astronomical Webportal: