S A G I T T A R I U S
C O R O N A A U S T R A L I S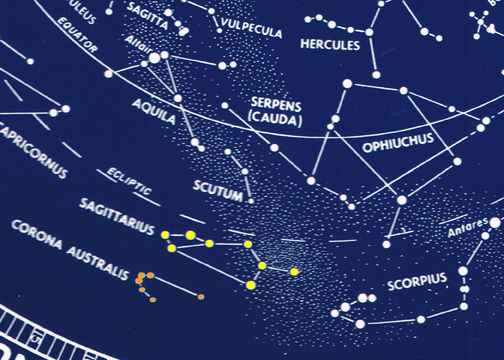 Hello!

Sagittarius - 'the Archer', is one of the oldest Constellations, coming from the Sumerians, and represents a half man, half horse centaur. He is said to be the inventor of archery.

Corona Australis "The Southern Crown", is said to represent the laurel wreath worn by the Greek God Dionysus.


09/16/2009 - 8 seconds, StellaCam II 8mm, B&W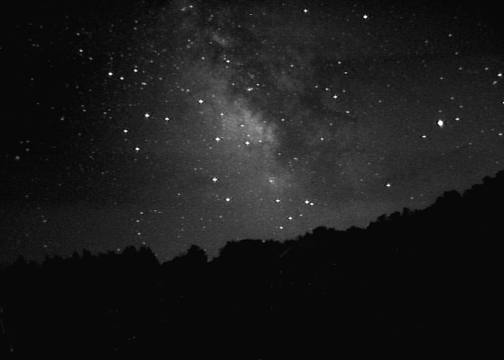 ---
Deep-Sky objects located in the Constellation of Sagittarius:


M8 'the Lagoon Nebula'
06/24/2003 - 8" SCT f6.3, StellaCam-Ex 2.5 seconds - 08/31/1984 - 10" Dob f5.6, 18mm 79x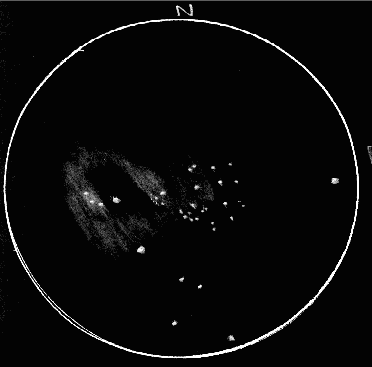 M8 - 07/07/2010 - 8" SCT f6.3, Samsung SDC-435 8 seconds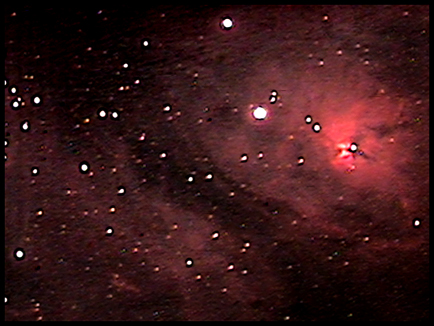 M8 (Nebula and cluster)
08/23/2011 - 6" RC f5, StellaCam-3 @ 30 seconds - 06/15/2012 - 6" RC f5, StellaCam-3 90 seconds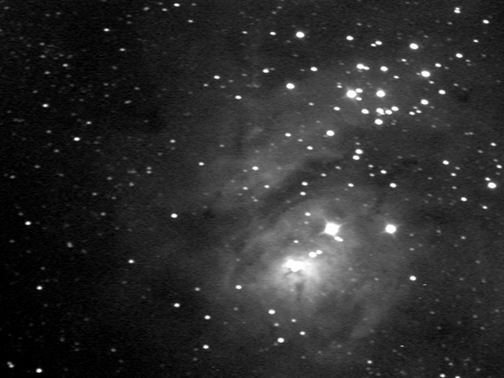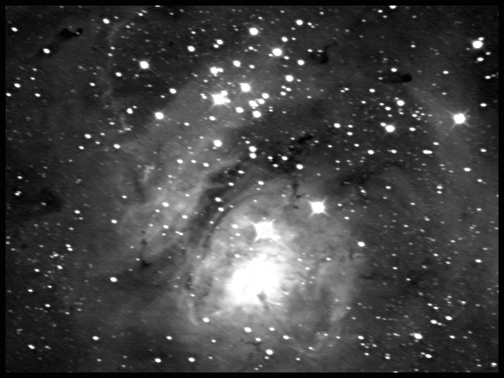 M8 - 09/06/2015 - 80mm f5.5 Refractor, StellaCam-3 @ 25 seconds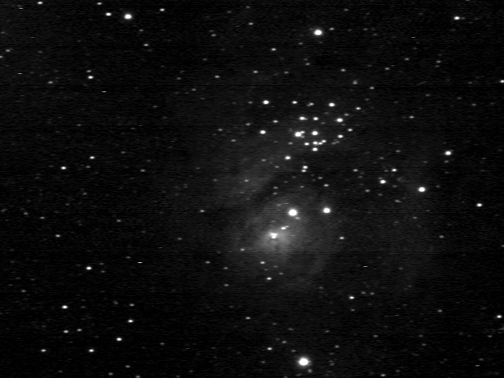 M8 (Lagoon nebula and cluster) - 09/19/2017 - 8" SCT f3.3, StellaCam-3 @ 60 seconds






M8 - 06/16/2018 - Canon Zoom CCTV - 100mm f2.8 , StellaCam-II @ 8 seconds






NGC 6526 (section of M8) - 08/29/2016 - 8" SCT f6.3, StellaCam-3 @ 60 seconds






M17 'the Swan Nebula'
09/12/2007 - 8" SCT f6.3, StellaCam-3 15 seconds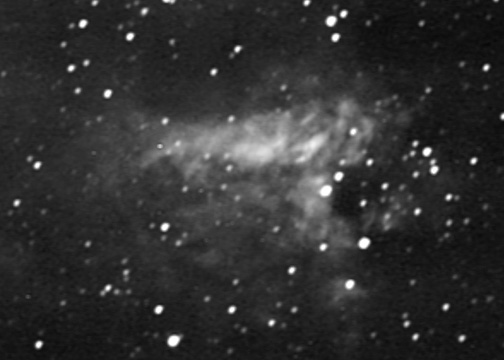 M17
09/19/2009 - 8" SCT f6.3, StellaCam-II 8 seconds - 07/17/1987 - 13.1" Dob f4.5, 28mm 41x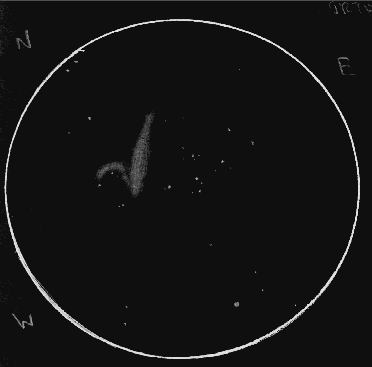 M17 - 07/06/2010
80mm Bosma Refractor f6.3, Samsung SDC-435 8 seconds - 8" SCT f6.3, Samsung SDC-435 8 seconds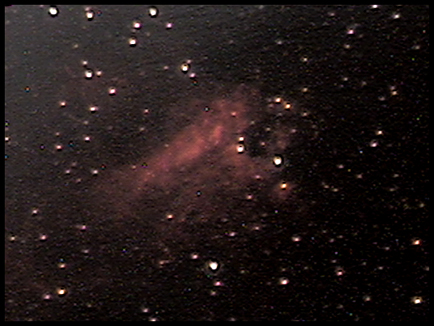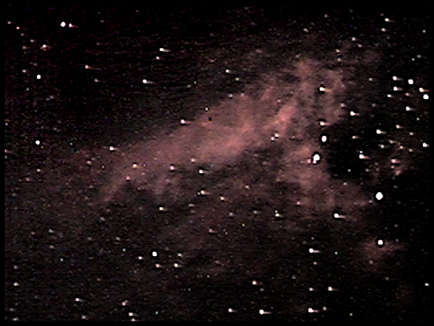 M17 (Swan Nebula) - 09/19/2017 - 8" SCT f3.3, StellaCam-3 @ 60 seconds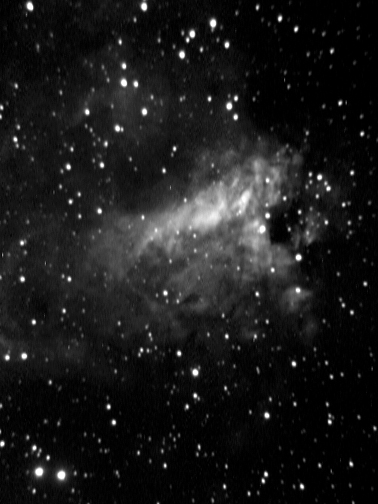 M17 - 09/05/2010 - 8" SCT f6.3, StellaCam-3 30 seconds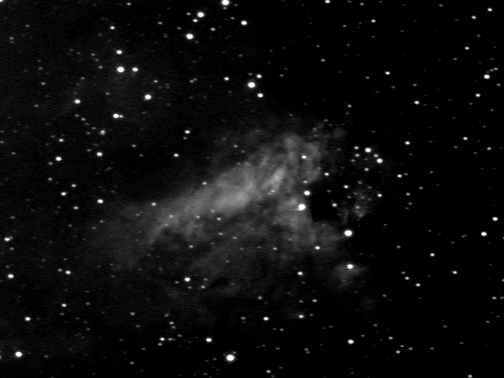 M17 - 08/23/2011 - 6" RC f5, StellaCam-3 @ 30 seconds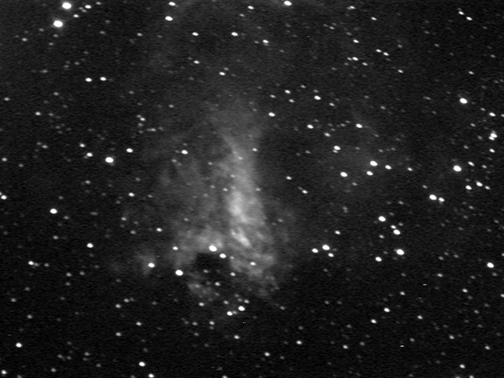 M17 (nebula) - 06/15/2012 - 6" RC f5, StellaCam-3 90 seconds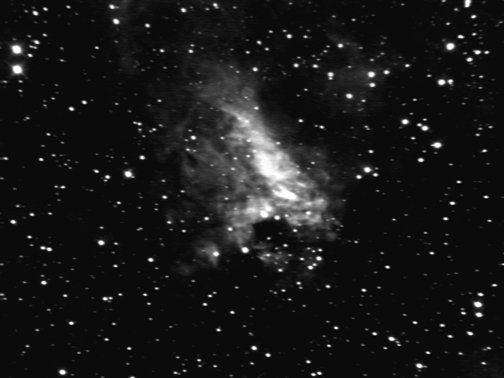 M17 - 09/08/2015 - 80mm f5.5 Refractor, StellaCam-3 @ 45 seconds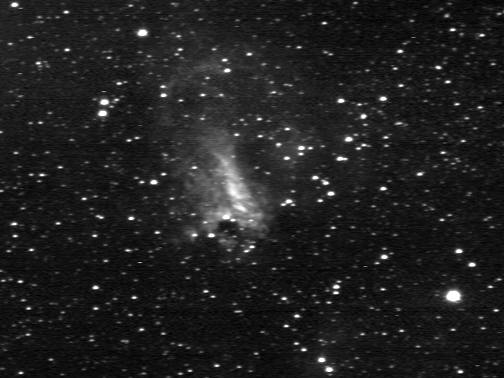 M18 - (open cluster)
09/02/2008 8" SCT f6.3, StellaCam-Ex 2.5 seconds - 09/18/1990 - 8" Dob f4.5, 16mm 57x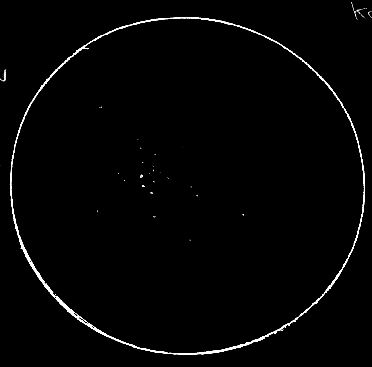 M20 'the Triffid Nebula'
09/12/2007 - 8" SCT f6.3, StellaCam-3 15 seconds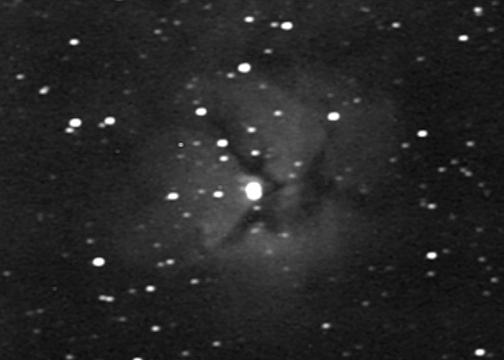 M20
06/24/2003 - 8" SCT f6.3, StellaCam-Ex 2.5 seconds - 09/18/1990 - 8" Dob f4.5, 16mm 57x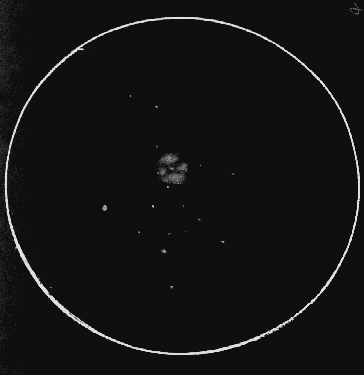 M20 - 07/07/2010 - 8" SCT f6.3, Samsung SDC-435 8 seconds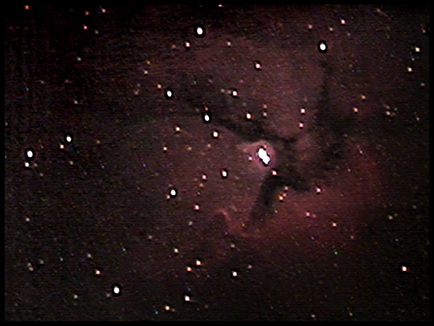 M20 - 09/05/2010 - 8" SCT f6.3, StellaCam-3 30 seconds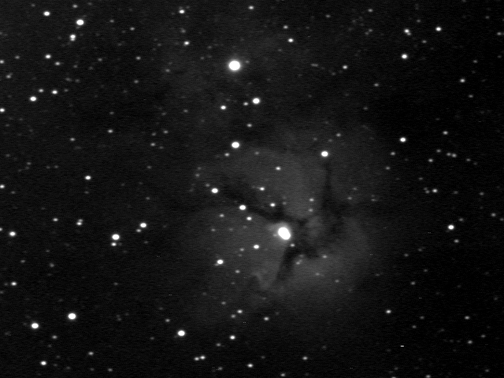 M20 - 08/23/2011 - 6" RC f5, StellaCam-3 @ 30 seconds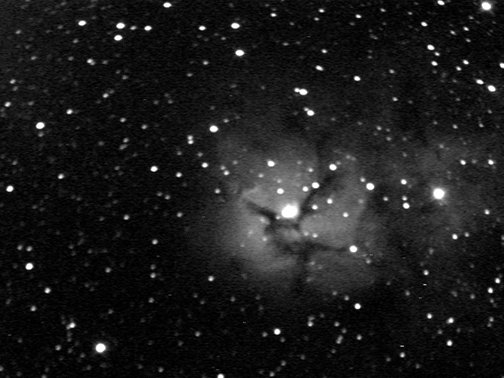 M20 - 09/08/2015 - 80mm f5.5 Refractor, StellaCam-3 @ 45 seconds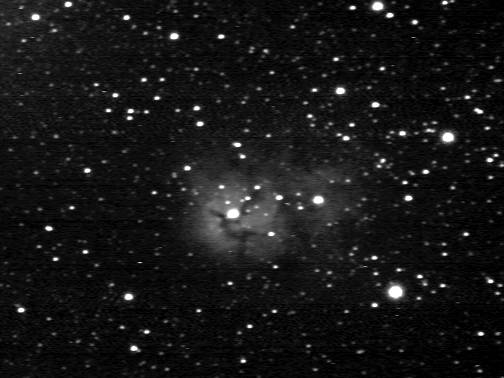 M21 (open cluster)
09/04/2008 - 8" SCT f6.3, StellaCam-Ex 2.5 seconds - 09/18/1990 - 8" Dob f4.5, 8mm 143x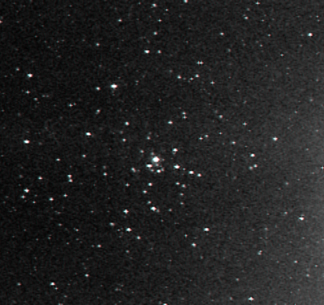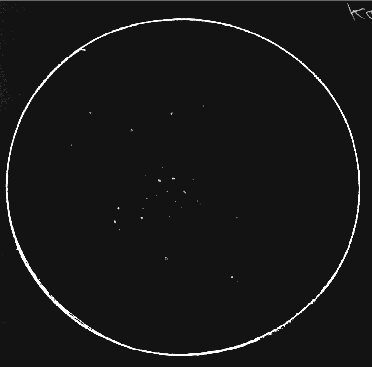 M22 (globular cluster) - 09/19/2009 - 8" SCT f6.3, StellaCam-II 8 seconds





M22
06/24/2003 - 8" SCT f6.3, StellaCam-Ex 2.5 seconds - 09/18/1989 - 8" Dob f4.5, 8mm 143x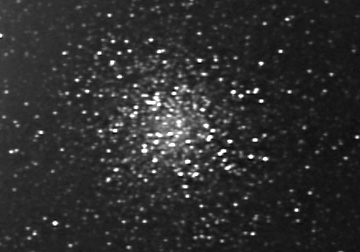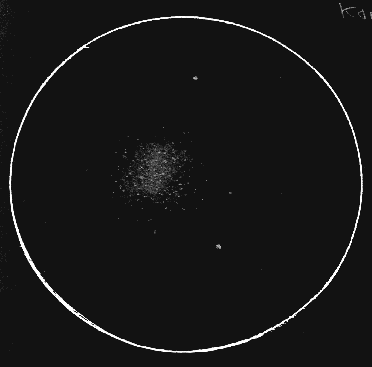 M22 - 09/05/2010 - 8" SCT f6.3, StellaCam-3 30 seconds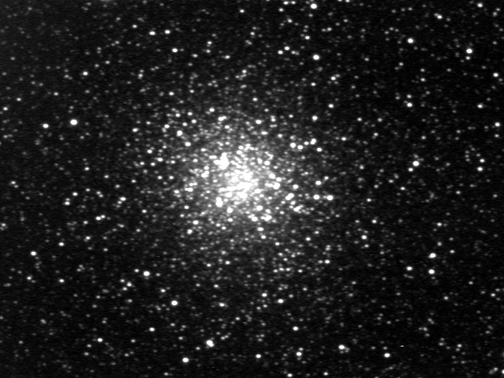 M22 - 08/23/2011 - 6" RC f5, StellaCam-3 @ 30 seconds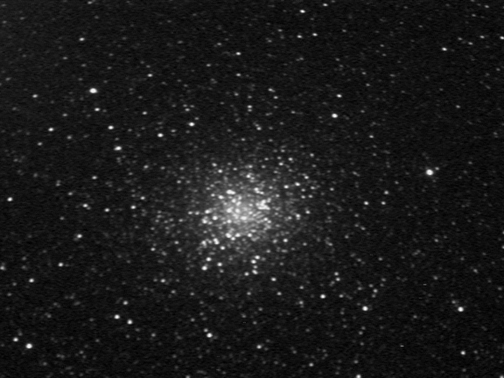 M22 - 09/08/2015 - 80mm f5.5 Refractor, StellaCam-3 @ 45 seconds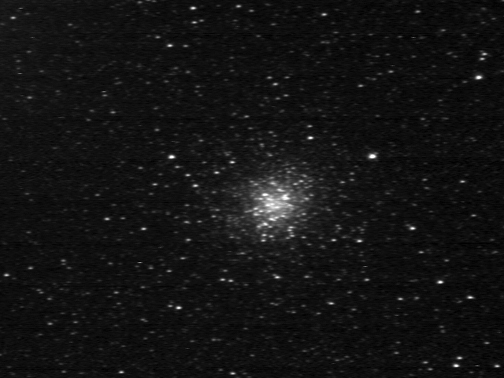 M22 (galaxy) - 10/20/2017 - Canon Zoom CCTV - 100mm f1.8 , StellaCam-II @ 8 seconds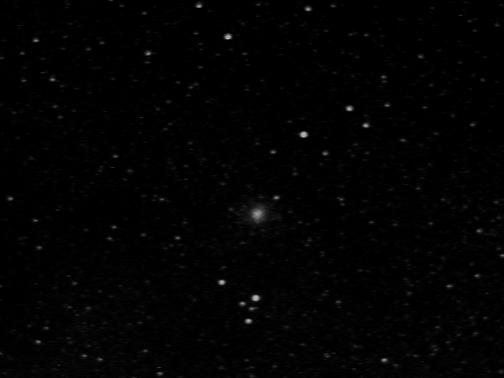 M23 (open cluster)
09/04/2008 - 8" SCT f6.3, StellaCam-Ex 2.5 seconds - 09/01/1991 - 8" Dob f4.5, 28mm 33x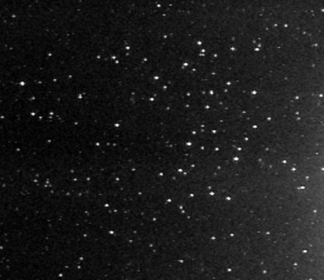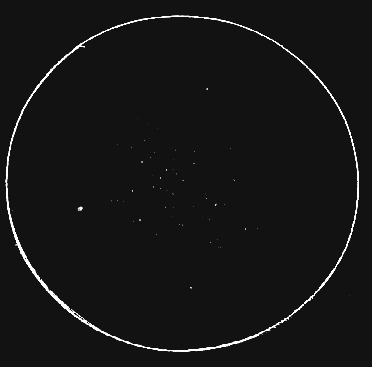 M24 (open cluster)
09/04/2008 - 8" SCT f6.3, StellaCam-Ex 2.5 seconds - 09/01/1991 - 8" Dob f4.5, 32mm 28x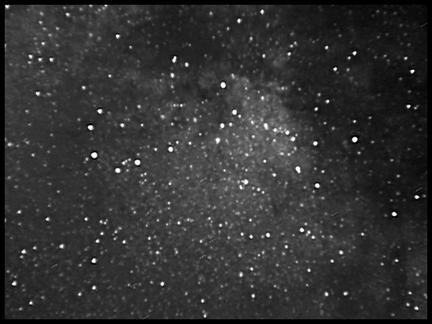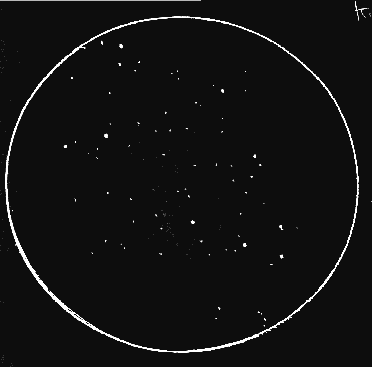 M25 (open cluster)
09/04/2008 - 8" SCT f6.3, StellaCam-Ex 2.5 seconds - 09/08/1988 - 80mm Refractor f3, 12mm 26x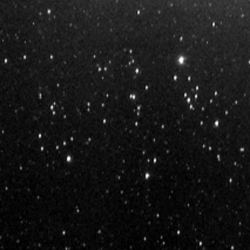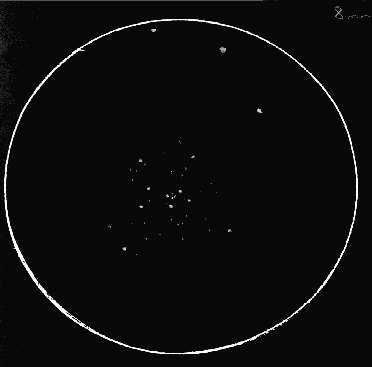 M28 (globular cluster)
09/02/2008 - 8" SCT f6.3, StellaCam-Ex 2.5 seconds - 09/18/1990 - 8" Dob f4.5, 6mm 141x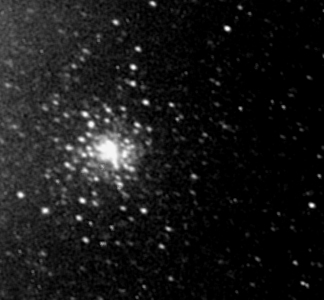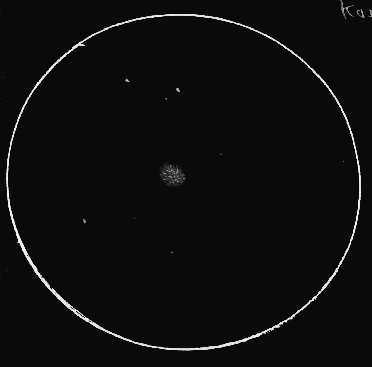 M54 (globular cluster)
08/20/2009 - 8" SCT f6.3, StellaCam-II 8 seconds - 08/11/1991 - 8" Dob f4.5, 16mm 57x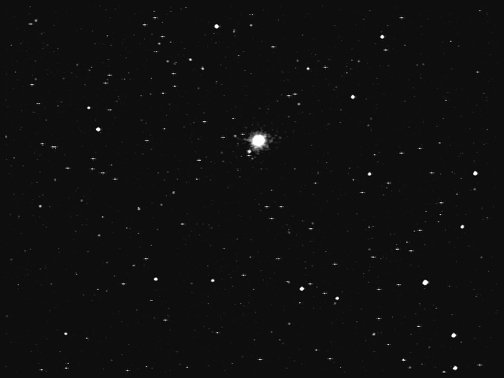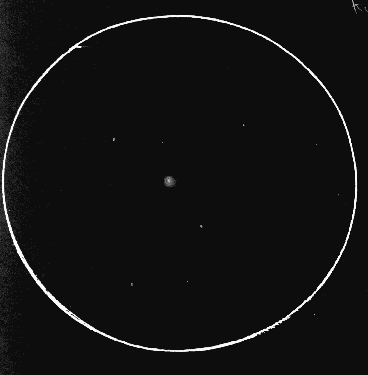 M55 (globular cluster)
08/20/2009 - 8" SCT f6.3, StellaCam-II 8 seconds - 08/12/1991 - 8" Dob f4.5, 16mm 57x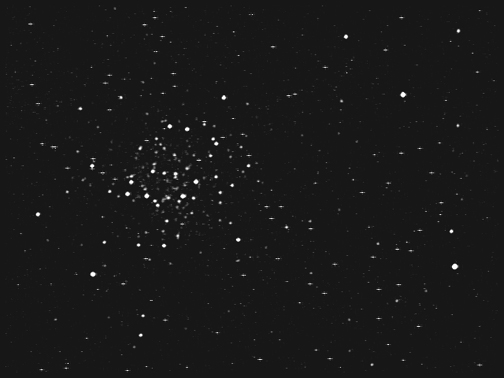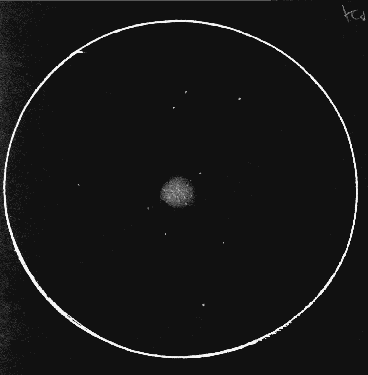 M69 (globular cluster)
09/15/2009 - 8" SCT f6.3, StellaCam-II 8 seconds - 08/11/1991 - 8" Dob f4.5, 16mm 57x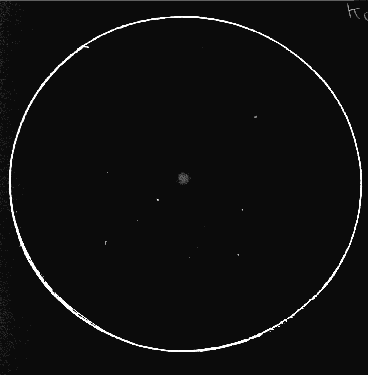 M70 (globular cluster)
08/20/2009 - 8" SCT f6.3, StellaCam-II 8 seconds - 08/11/1991 - 8" Dob f4.5, 16mm 57x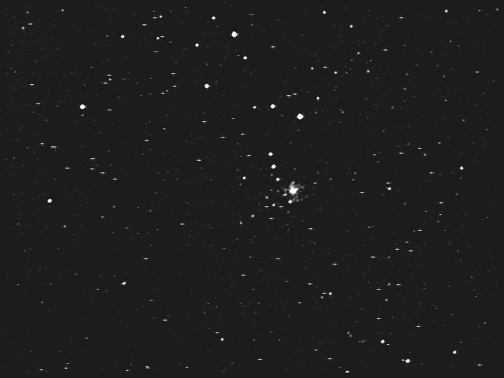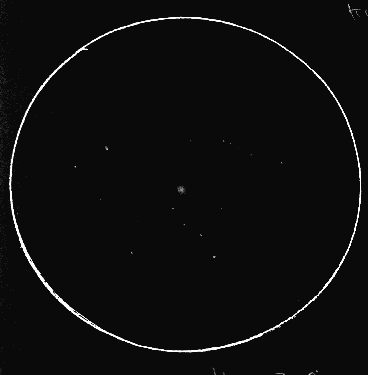 M75 (globular cluster)
08/20/2009 - 8" SCT f6.3, StellaCam-II 8 seconds - 09/01/1991 - 8" Dob f4.5, 16mm 57x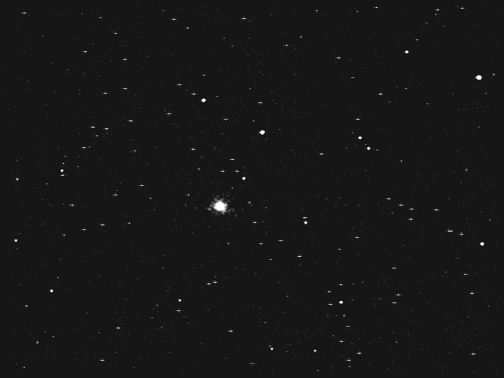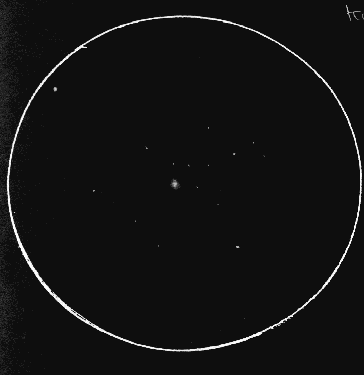 NGC 6440 (globular cluster)
08/21/1997 - 8" Dob f4.5, 16mm & 2.8xB 160x - 08/15/2012 - 8" SCT f6.3, StellaCam-3 20 seconds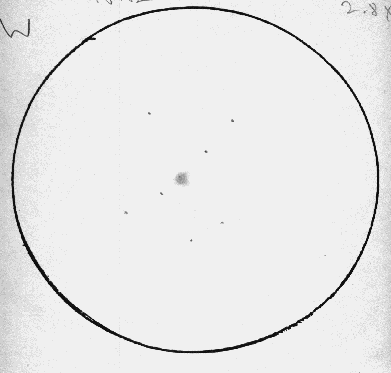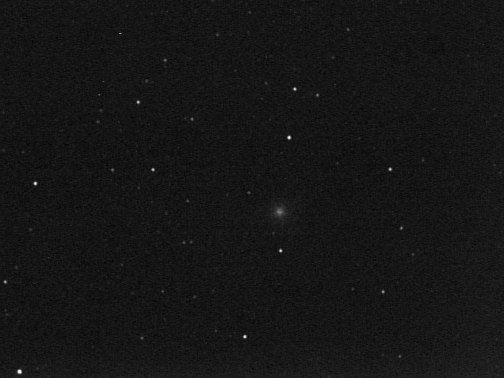 NGC 6445 (planetary nebula) - 08/21/1997 - 8" Dob f4.5, 16mm & 2.8xB 160x




NGC 6469 (open cluster) - 06/29/2011 - 8" SCT f6.3, StellaCam-3 8 seconds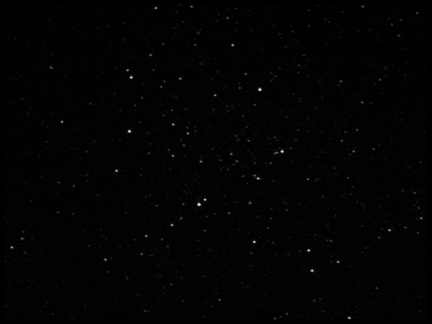 NGC 6506 (open cluster) - 06/29/2011 - 8" SCT f6.3, StellaCam-3 8 seconds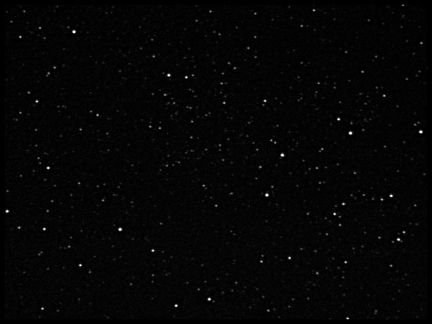 NGC 6507 (open cluster) - 06/04/2013 - 50mm Refractor & Stellacam-II 8 seconds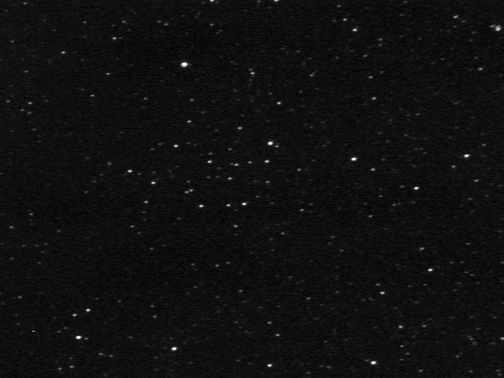 NGC 6514 (Cr360 open cluster - M20) - 05/24/2014 - 50mm Refractor, StellaCam-II 8 seconds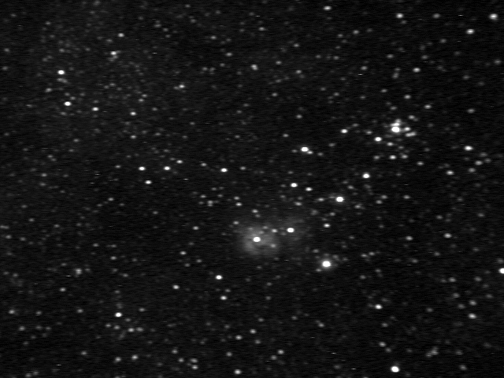 NGC 6520 (open cluster) - 06/29/2011 - 8" SCT f6.3, StellaCam-3 8 seconds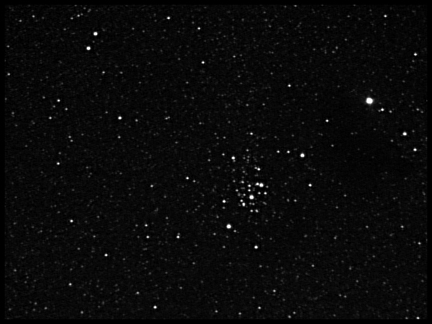 NGC 6522 (globular cluster) - 09/04/2008 - 8" Dob f4.5, 20mm 100x




NGC 6528 (globular cluster) - 09/04/2008 - 8" Dob f4.5, 20mm 100x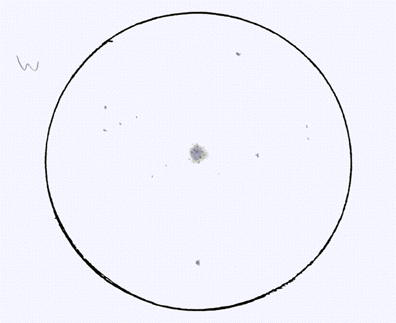 NGC 6530 (Cr362 open cluster - M8) - 05/24/2014 - 50mm Refractor, StellaCam-II 8 seconds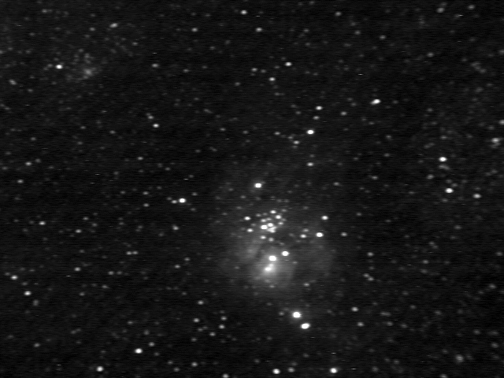 NGC 6533 (nebula - part of M8) - 06/21/2017 - 8" SCT f6.3, StellaCam-3 @ 30 seconds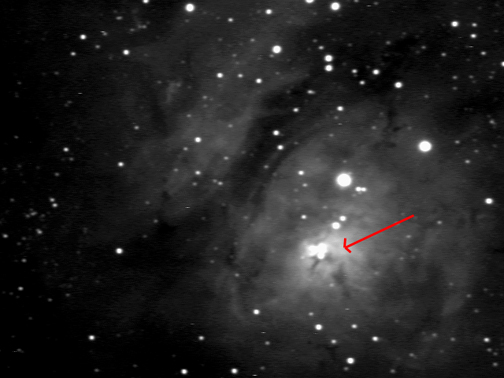 NGC 6540 (open cluster) - 07/21/2012 - 8" SCT f6.3, StellaCam-3 20 seconds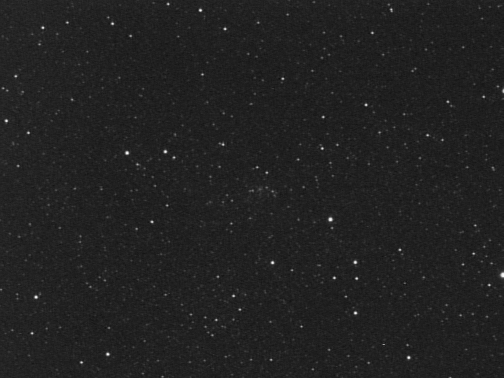 NGC 6544 (globular cluster) - 08/21/1997 - 8" Dob f4.5, 16mm & 2.8xB 160x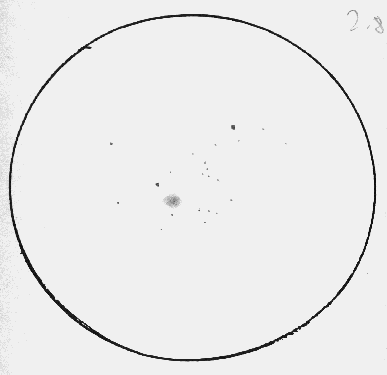 NGC 6546 (open cluster) - 06/29/2011 - 8" SCT f6.3, StellaCam-3 8 seconds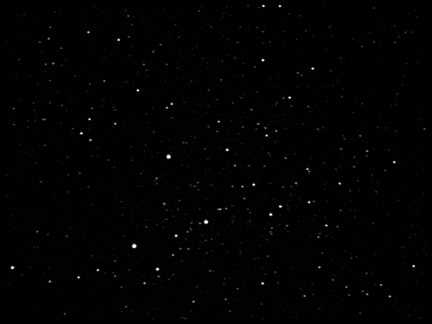 NGC 6553 (globular cluster) - 08/21/1997 - 8" Dob f4.5, 16mm & 2.8xB 160x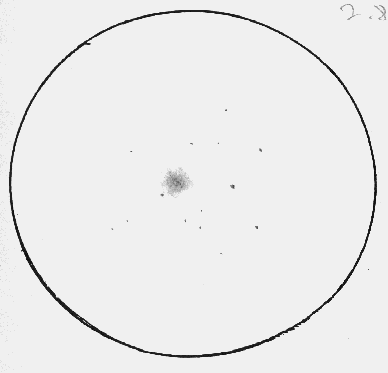 NGC 6558 (globular cluster) - 06/30/2011 - 8" SCT f6.3, StellaCam-3 8 seconds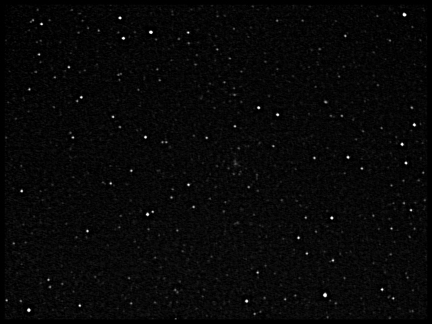 NGC 6559 (nebula) - 07/15/2015 - 8" SCT f5, StellaCam-3 @ 25 seconds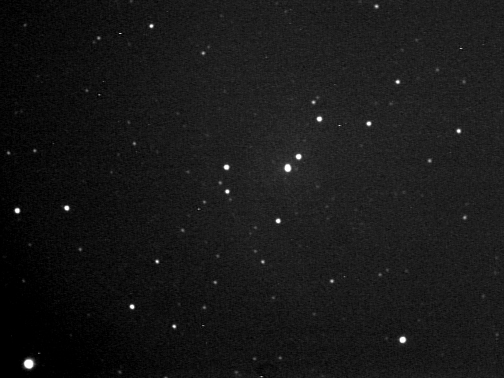 NGC 6561 (open cluster) - 08/29/2016 - 8" SCT f6.3, StellaCam-3 @ 15 seconds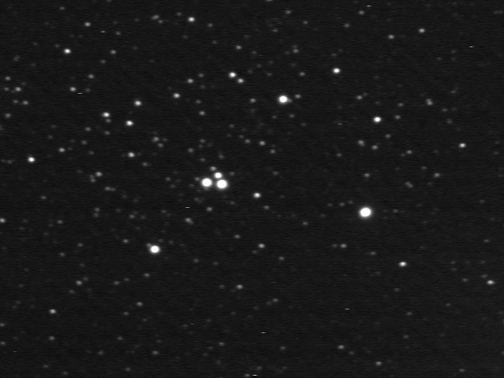 NGC 6563 (planetary nebula) - 09/04/2013 - 6" RC f5, StellaCam-3 @ 15 seconds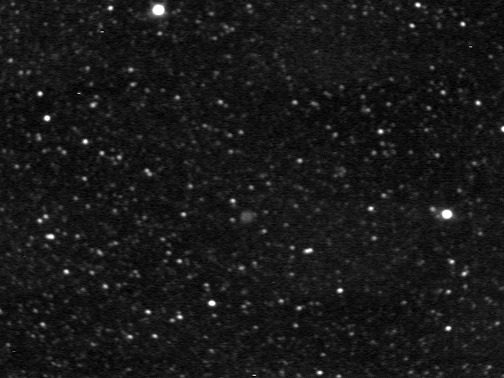 NGC 6565 (Planetary nebula) - 09/04/2013 - 6" RC f5, StellaCam-3 @ 10 seconds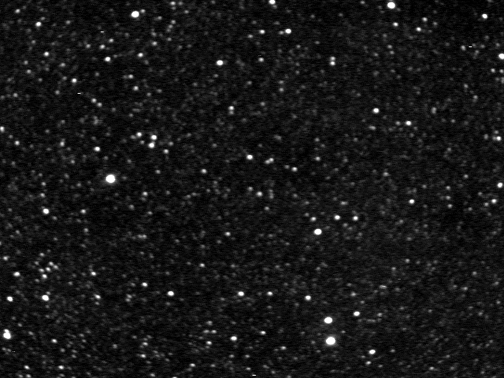 NGC 6567 (planetary nebula) - 07/15/2015 - 8" SCT f5, StellaCam-3 @ 25 seconds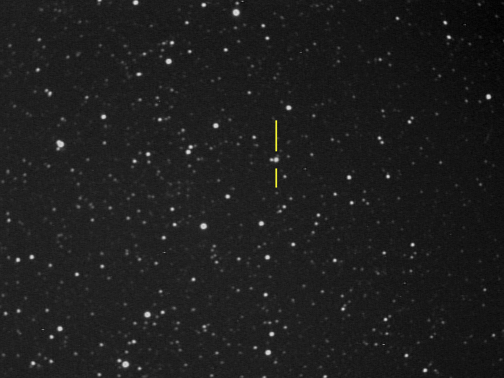 NGC 6568 (open cluster) - 06/29/2011 - 8" SCT f6.3, StellaCam-3 8 seconds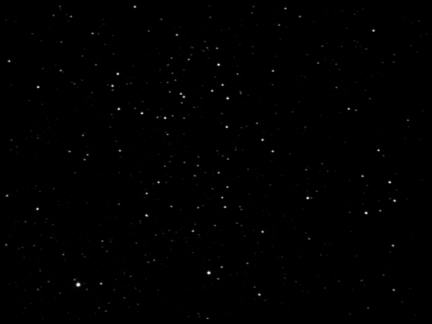 NGC 6569 (globular cluster) - 06/30/2011 - 8" SCT f6.3, StellaCam-3 15 seconds




NGC 6583 (open cluster) - 06/29/2011 - 8" SCT f6.3, StellaCam-3 8 seconds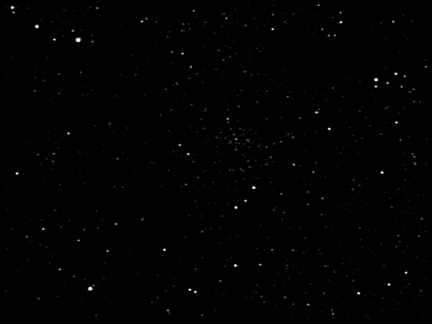 NGC 6589,6590, 6595, IC1283&84 - (reflection nebula) - 09/04/2013 - 6" RC f5, StellaCam-3 @ 20 seconds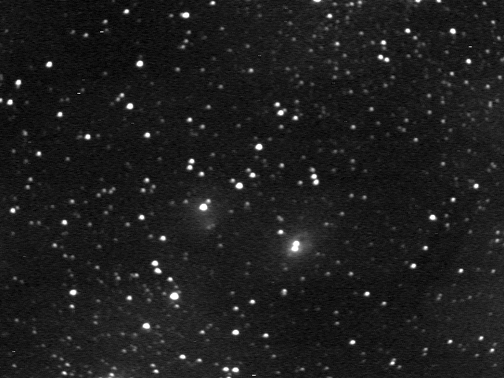 NGC 6595 (open cluster) - 06/04/2013 - 50mm Refractor & Stellacam-II 8 seconds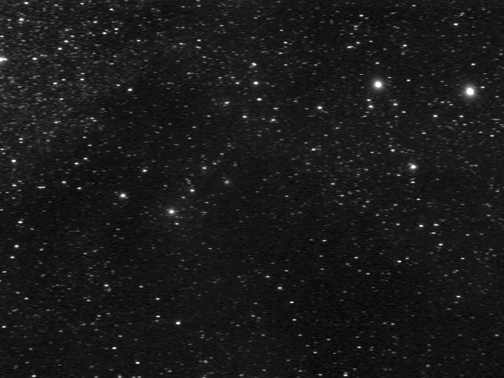 NGC 6596 (open cluster) - 06/29/2011 - 8" SCT f6.3, StellaCam-3 8 seconds




NGC 6603 (open cluster) - 08/15/2012 - 80mm Bosma Refracor f6.3, StellaCam-II 8 seconds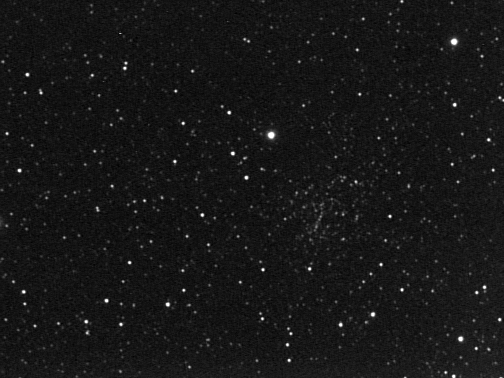 NGC 6624 (globular cluster) - 09/04/2008 - 8" Dob f4.5, 20mm 100x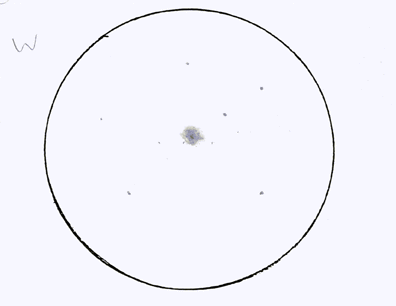 NGC 6629 (planetary nebula) - 07/21/2012 - 8" SCT f6.3, StellaCam-3 20 seconds




NGC 6638 (globular cluster) - 08/20/1995 - 8" Dob f4.5, 32mm & 2.8xB 85x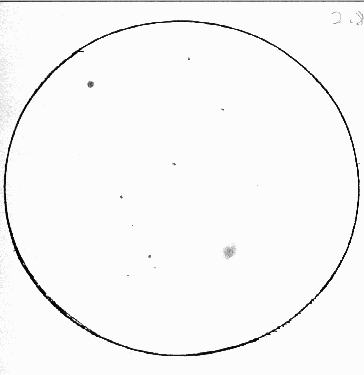 NGC 6642 (globular cluster) - 06/30/2011 - 8" SCT f6.3, StellaCam-3 15 seconds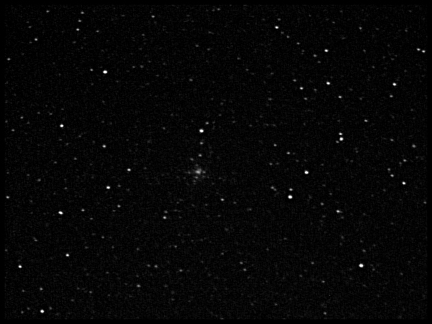 NGC 6645 (open cluster) - 06/29/2011 - 8" SCT f6.3, StellaCam-3 8 seconds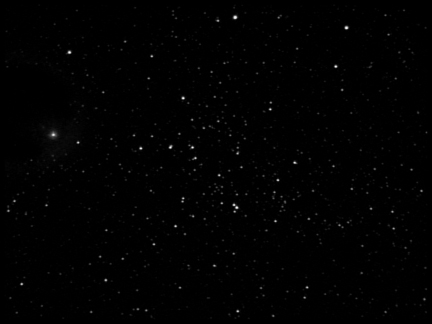 NGC 6647 (open cluster) - 08/29/2016 - 8" SCT f6.3, StellaCam-3 @ 35 seconds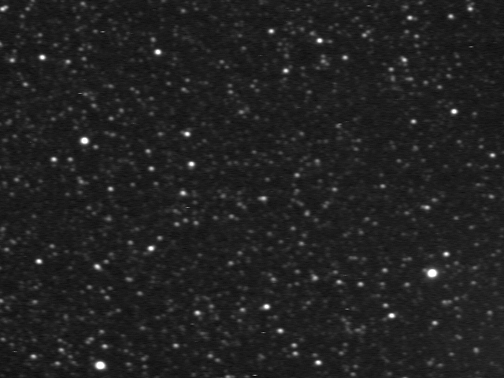 NGC 6652 (globular cluster) - 06/30/2011 - 8" SCT f6.3, StellaCam-3 15 seconds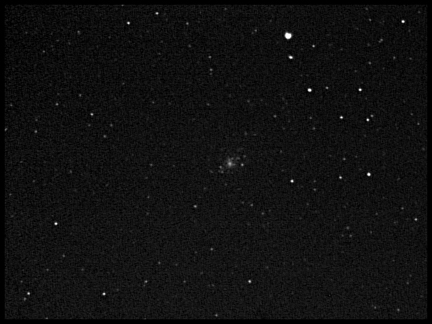 NGC 6716 (open cluster) - 06/29/2011 - 8" SCT f6.3, StellaCam-3 8 seconds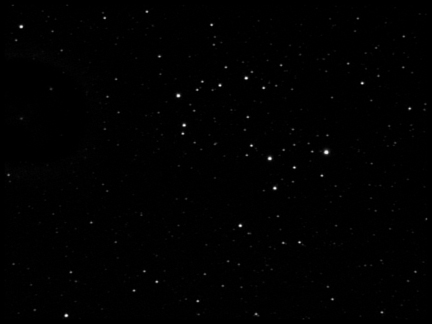 NGC 6717 (globular cluster) 'Palomar 9' - 06/30/2011 - 8" SCT f6.3, StellaCam-3 15 seconds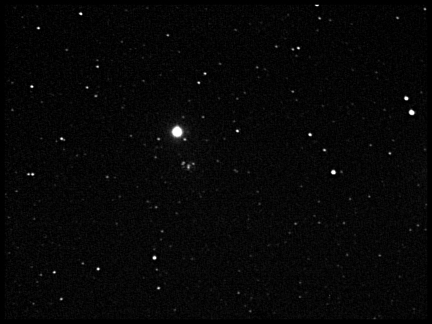 NGC 6723 (globular cluster) - 06/30/2011 - 8" SCT f6.3, StellaCam-3 15 seconds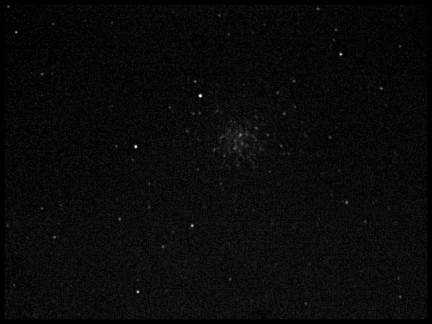 NGC 6774 (open cluster) - 09/08/1988 - 80mm Refractor f3, 28mm 12x - 09/27/2013 - 80mm Bosma Refractor f6.3, StellaCam-II 8 seconds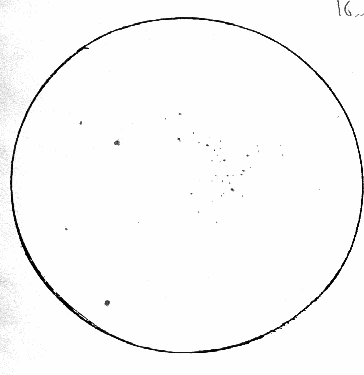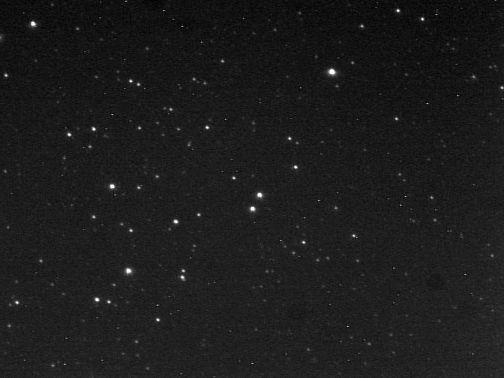 NGC 6818 (planetary Nebulae) 'Little Gem'
06/30/2011 - 8" SCT f6.3, StellaCam-3 10 seconds - 09/04/2013 - 6" RC f5, StellaCam-3 @ 25 seconds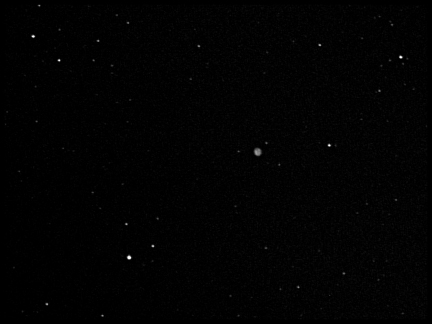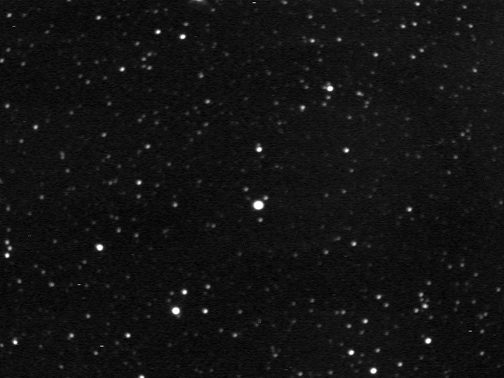 NGC 6822 (galaxy) 'Barnards Galaxy' - 09/04/2013 - 6" RC f5, StellaCam-3 @ 25 seconds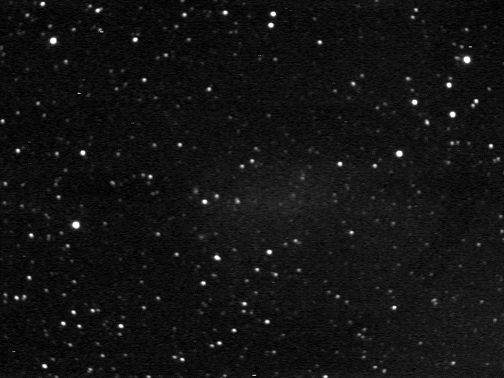 08/29/2016 - 8" SCT f6.3, StellaCam-3 @ 180 seconds (Associations, Globular Clusters and H-II Regions)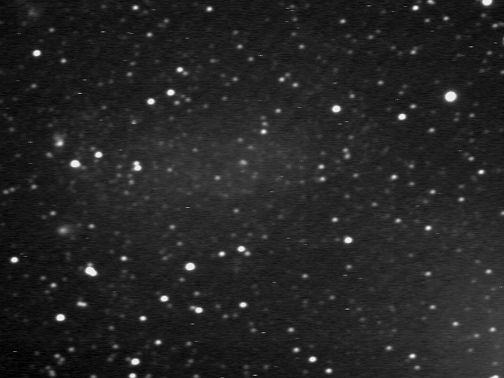 NGC 6835 & 6836 (galaxy) - 08/15/2012 - 8" SCT f6.3, StellaCam-3 35 seconds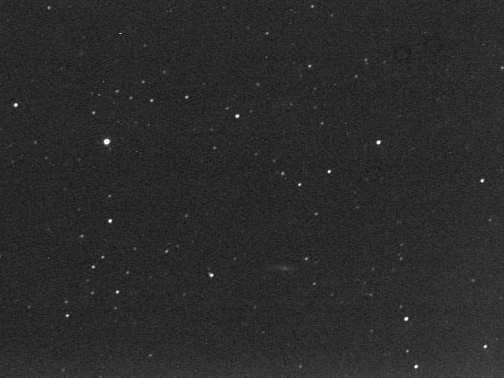 Baades Window (view of the Milky-Way galactic core) - 07/11/2020 - Canon 100mm lens, ASI290MC @ 300 seconds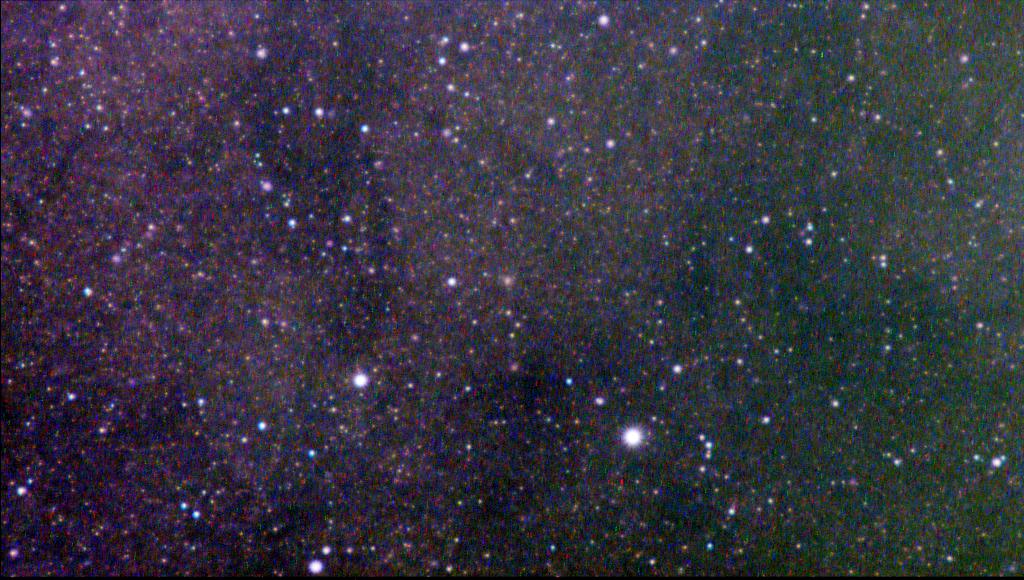 (bright star = Nash, Globular Cluster NGC6522 located in center)



B-86 (dark nebula) - 08/29/2016 - 8" SCT f6.3, StellaCam-3 @ 60 seconds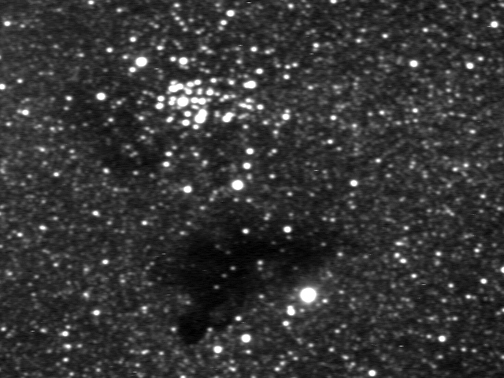 B-90 (dark nebula) - 09/04/2013
50mm Refractor, StellaCam-II @ 8 seconds - 6" RC f5, StellaCam-3 @ 25 seconds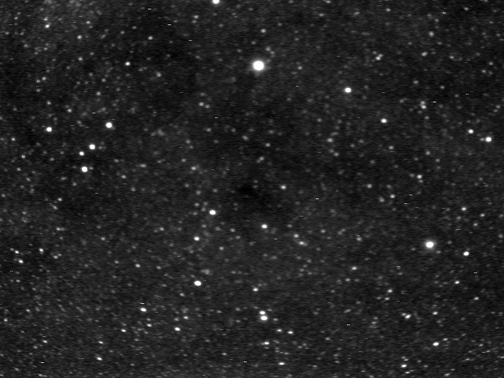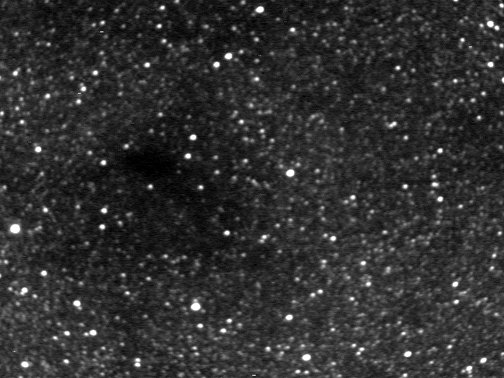 Biurakan 5 (open cluster) - 07/15/2015 - 8" SCT f5, StellaCam-3 @ 15 seconds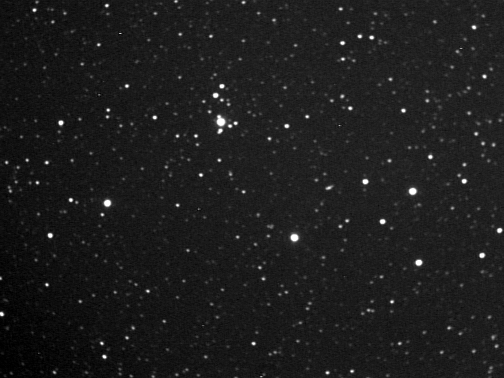 Bochum-14 (open cluster) - 06/09/2015 - 8" SCT f6.3, StellaCam-3 @ 15 seconds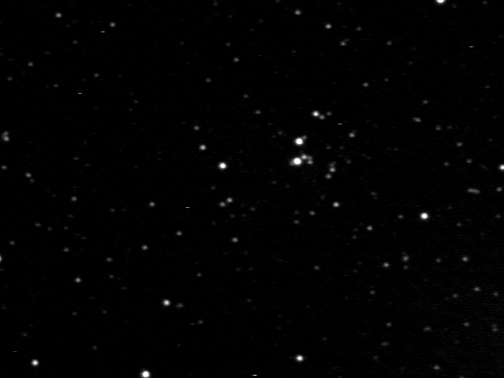 CR 351 (open cluster) - 09/04/2013
50mm Refractor, StellaCam-II @ 8 seconds - 6" RC f5, StellaCam-3 @ 8 seconds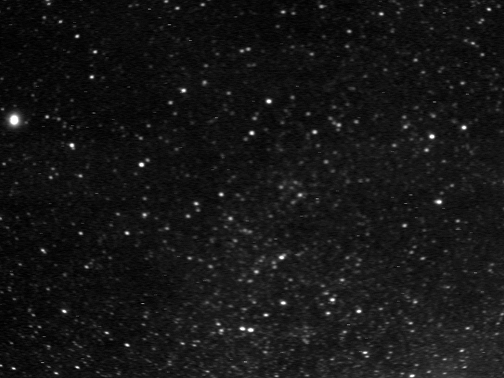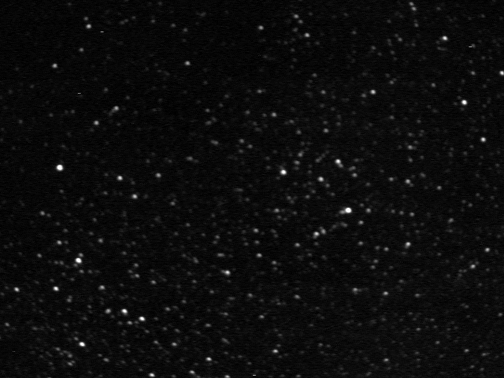 CR 367 (open cluster) - 06/04/2013 - 50mm Refractor & Stellacam-II 8 seconds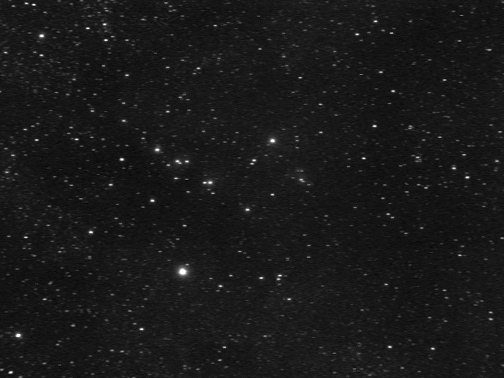 CR 377 (open cluster) - 06/04/2013 - 50mm Refractor & Stellacam-II 8 seconds





CR 394 (open cluster) - 09/04/2013
50mm Refractor, StellaCam-II @ 8 seconds - 6" RC f5, StellaCam-3 @ 15 seconds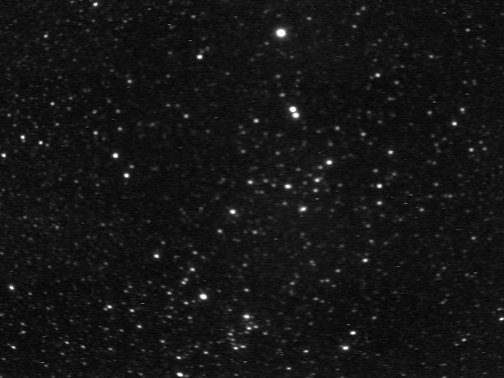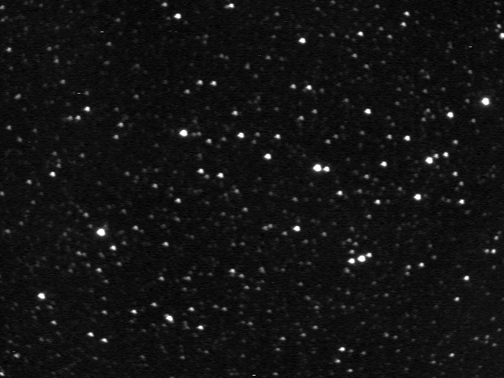 CR 468 (open cluster) - 09/04/2013
50mm Refractor, StellaCam-II @ 8 seconds - 6" RC f5, StellaCam-3 @ 15 seconds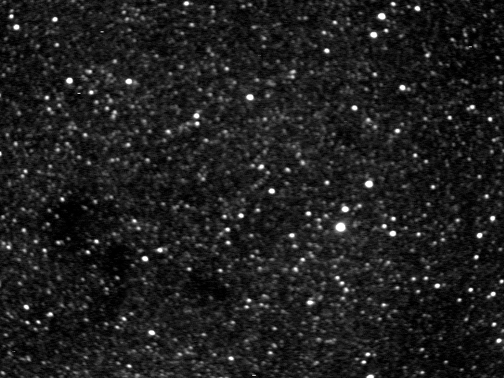 CR 469 (open cluster) - 06/04/2013 - 50mm Refractor & Stellacam-II 8 seconds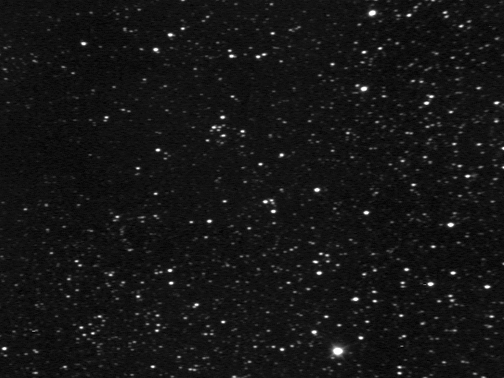 Dolidze 51 (open cluster) - 06/26/2014 - 6" RC f5, StellaCam-3 15 seconds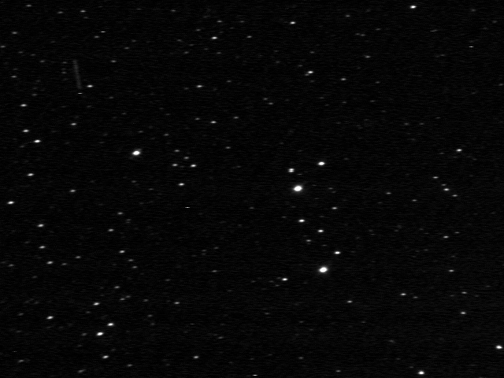 Dolidze 52 (open cluster) - 06/26/2014 - 6" RC f5, StellaCam-3 15 seconds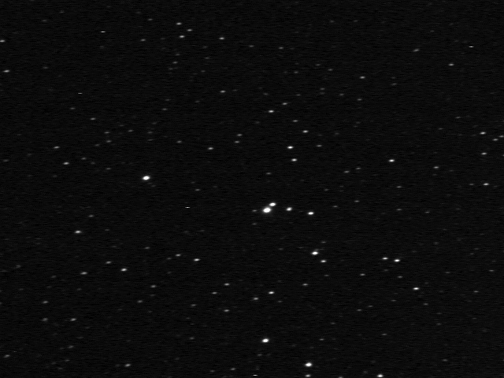 Ruprecht 129 (open cluster) - 07/22/2014 - 8" SCT f5, StellaCam-3 20 seconds





Ruprecht 131 (open cluster) - 07/22/2014 - 8" SCT f5, StellaCam-3 20 seconds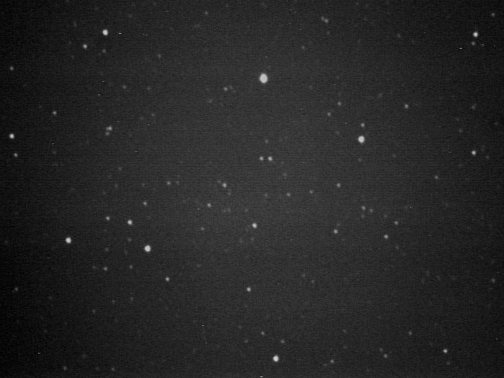 Ruprecht 133 (open cluster) - 07/22/2014 - 8" SCT f5, StellaCam-3 20 seconds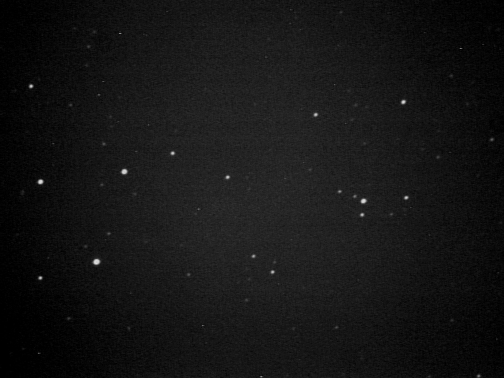 Ruprecht 134 (open cluster) - 07/22/2014 - 8" SCT f5, StellaCam-3 20 seconds





Ruprecht 136 (open cluster) - 09/04/2013 - 6" RC f5, StellaCam-3 @ 15 seconds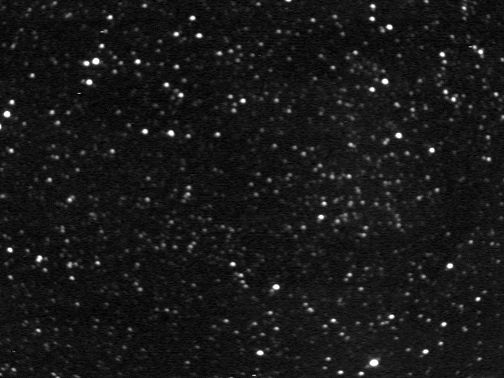 Ruprecht 137 (open cluster) - 07/22/2014 - 8" SCT f5, StellaCam-3 20 seconds





Ruprecht 139 (open cluster) - 07/22/2014 - 8" SCT f5, StellaCam-3 20 seconds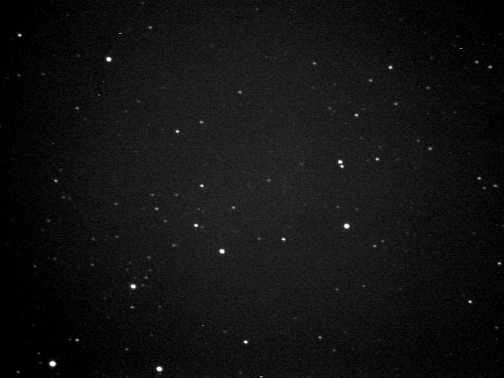 Ruprecht 140 (open cluster) - 07/22/2014 - 8" SCT f5, StellaCam-3 20 seconds





Ruprecht 145 (open cluster) - 07/22/2014 - 8" SCT f5, StellaCam-3 20 seconds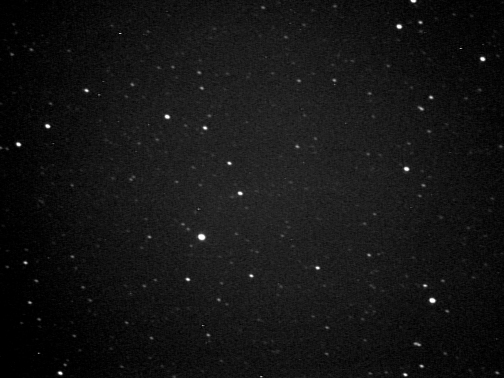 Ruprecht 146 (open cluster) - 07/22/2014 - 8" SCT f5, StellaCam-3 20 seconds





Ruprecht 147 (open cluster) - 09/27/2013 - 80mm Bosma Refractor f6.3, StellaCam-II 8 seconds





Ruprecht 168 (open cluster) - 07/22/2014 - 8" SCT f5, StellaCam-3 20 seconds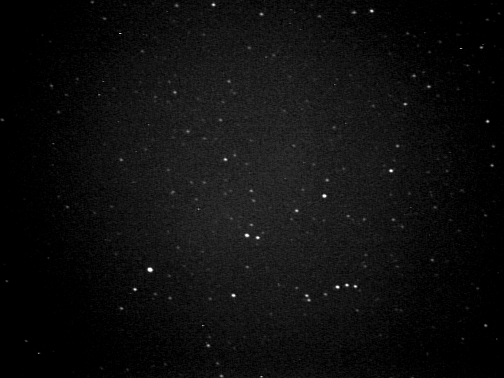 Ruprecht 169 (open cluster) - 07/22/2014 - 8" SCT f5, StellaCam-3 20 seconds





Ruprecht 171 (open cluster) - 07/22/2014 - 8" SCT f5, StellaCam-3 20 seconds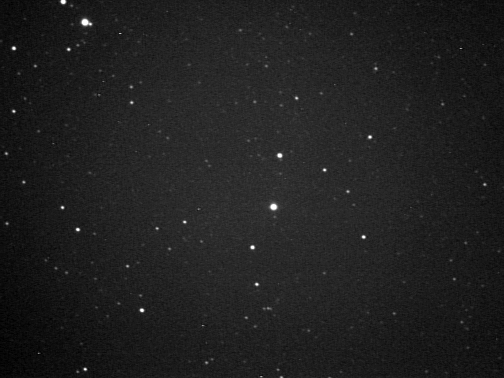 TR 25 (open cluster) - 06/29/2011 - 8" SCT f6.3, StellaCam-3 8 seconds





TR 31 (open cluster) - 09/04/2013
50mm Refractor, StellaCam-II @ 8 seconds - 6" RC f5, StellaCam-3 @ 15 seconds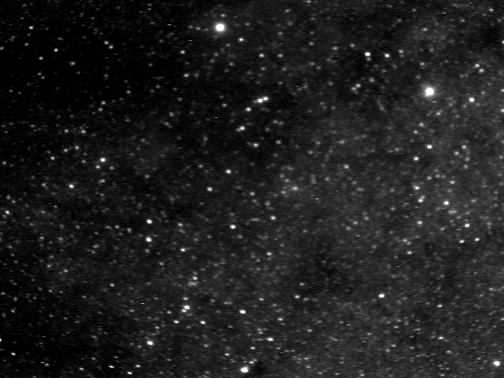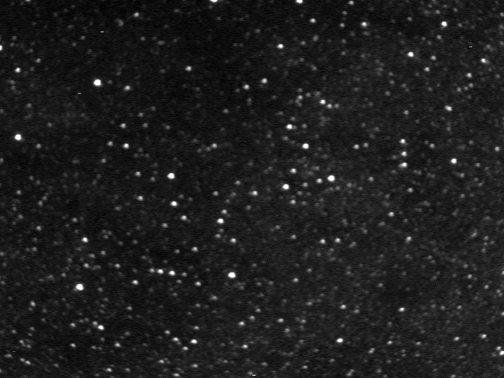 TR 33 (open cluster) - 06/04/2013 - 50mm Refractor & Stellacam-II 8 seconds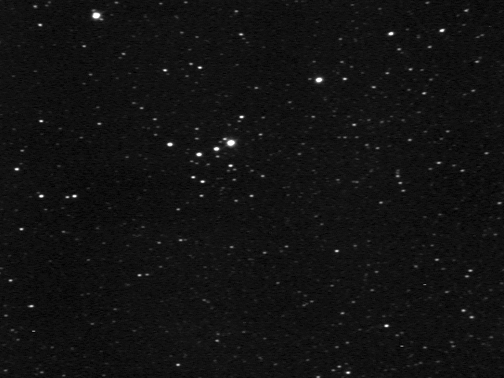 SagDIG Dwarf - (galaxy) - 08/06/2016 - 8" SCT f6.3, StellaCam-3, 180 seconds






The 'Swan' - 09/2009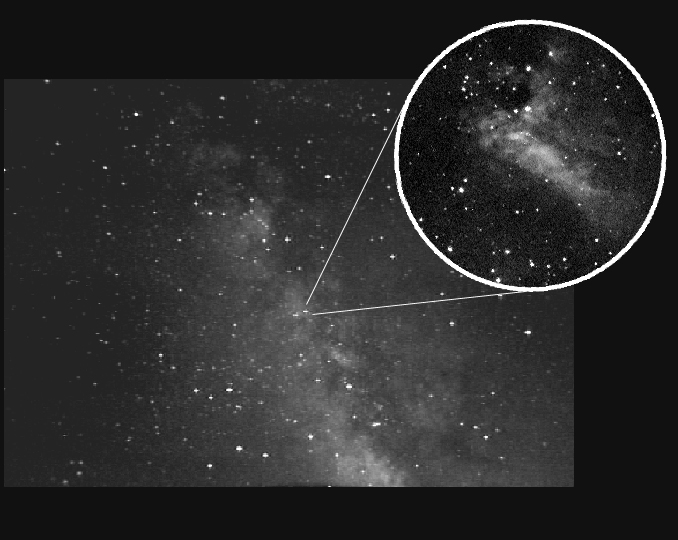 StellaCAM EX & 24mm CCTV lens 2.5 seconds, and SCII at 8" SCT prime focus (f6.3) 8 seconds


Sagittarius Star Cloud - 06/19/2004
StellaCam Ex & 24mm CCTV lens 2.5 seconds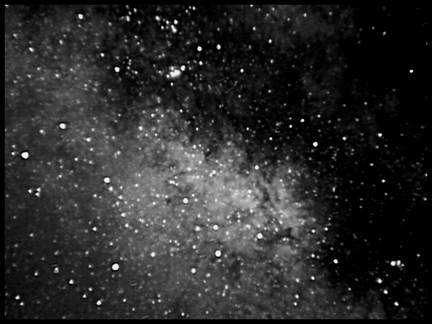 Sagittarius wide-field - 05/14/2010
StellaCam Ex & Cannon 5.5 CCTV lens, 2.5 seconds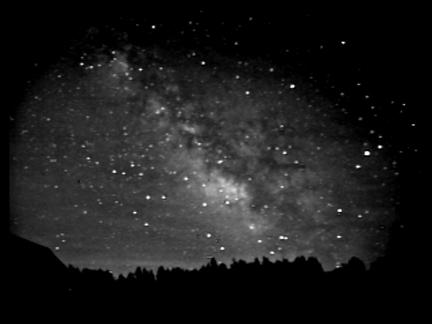 Sagittarius Milky-Way region - 06/15/2012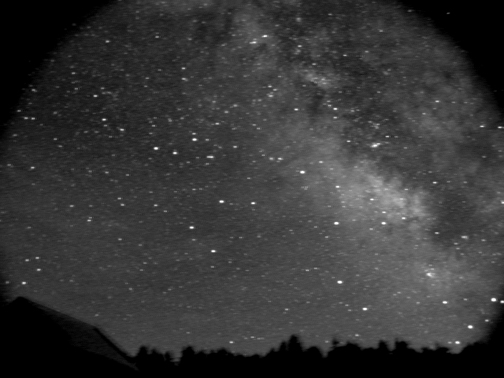 12mm Canon CCTV lens, StellaCam-II 8 seconds



Milky-Way Mosaic - 09/16/2009
StellaCam-II & 24mm CCTV lens, 8 seconds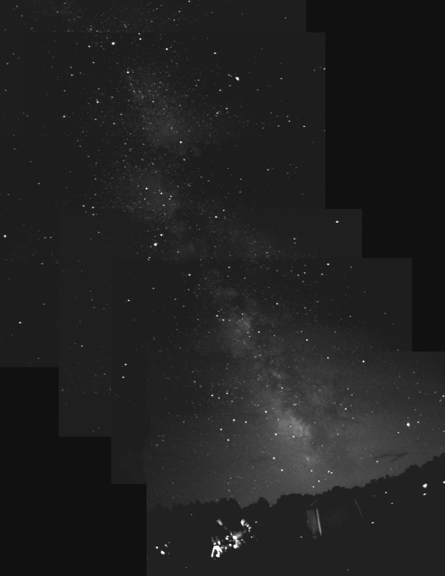 Nova Sagittarii 2012 #4 (PNv J18202726-2744263) - 07/21/2012 - 8" SCT f6.3, StellaCam-3 10 seconds

&nbsp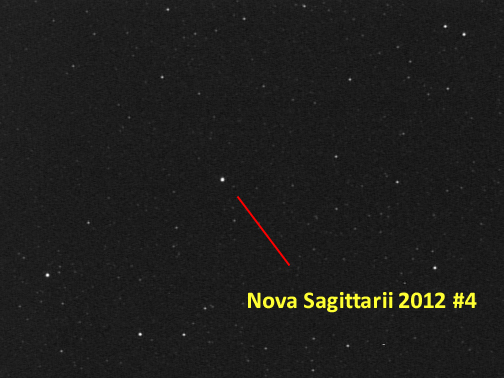 ---
Deep-Sky objects located in the Constellation of Corona Australis:


NGC 6541 (globular cluster) - 07/22/2012 - 8" SCT f6.3, StellaCam-3 20 seconds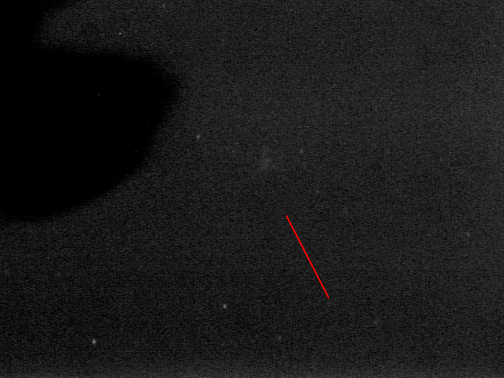 IC 1297 (planetary nebula) - 07/22/2012 - 8" SCT f6.3, StellaCam-3 20 seconds

---
Hope you enjoyed the visit. Come again soon!
Larry McHenry, Pittsburgh, PA. USA

Astronomical Webportal: