C E T U S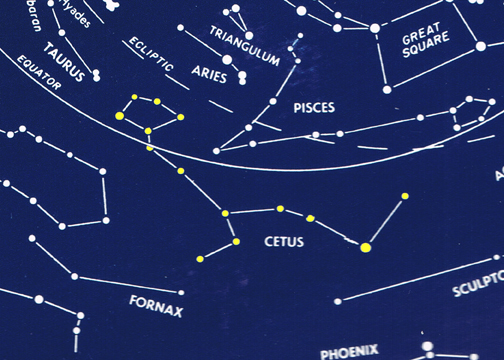 Hello!

Cetus the "Sea Monster or Whale", another one of the water constellations, is said to be the sea monster sent by the sea god Poseidon to punish the vain boasts of Queen Cassiopeia. To save his kingdom from the monster, King Cepheus was to sacrifice his daughter, the Princess Andromeda.
Fortunately, the hero Perseus, happened to fly over, some say riding Pegasus the winged horse, took one look at Andromeda, and fell in love.
Perseus battled the sea monster Cetus and some say he was only able to slay it by using the head of Medusa to turn Cetus to stone.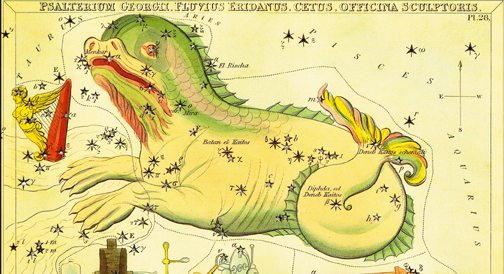 09/06/2010 - 2.5 seconds, StellaCam EX and Cannon 5.5 CCTV lens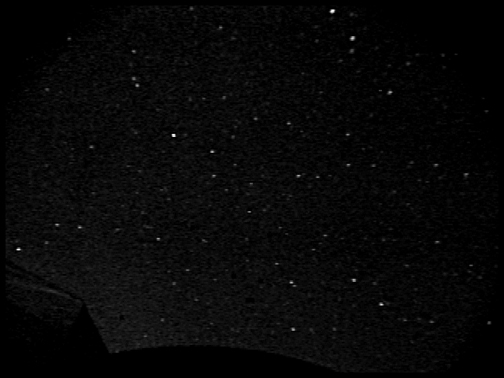 ---
Deep-Sky objects located in this Constellation:


M77 (galaxy)
09/08/2009 - 8" SCT f6.3, StellaCam-II 8 seconds - 10/22/1989 - 8" Dob f4.5, 16mm 57x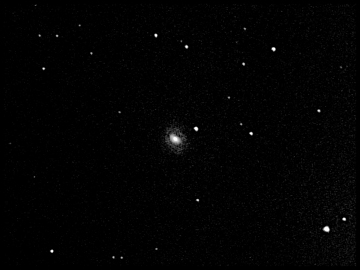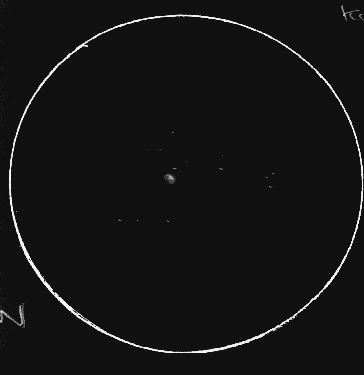 M77 (galaxy)
11/23/2011 - 8" SCT f6.3, StellaCam-3 @ 25 seconds 11/21/2014 - 8" SCT f5, StellaCam-3, @ 60 seconds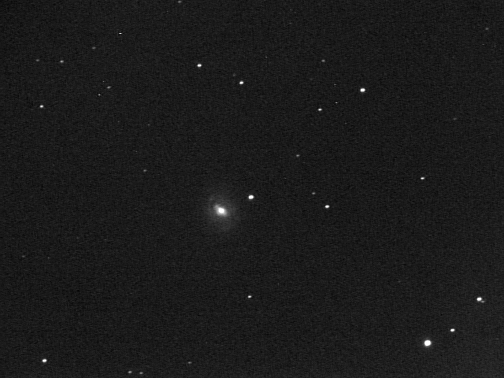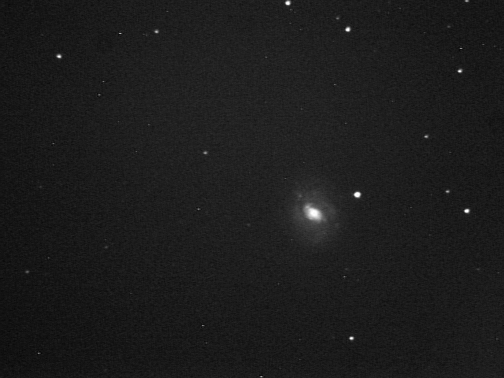 M77 (galaxy) - 09/20/2017 - 8" SCT f10, StellaCam-3 @ 180 seconds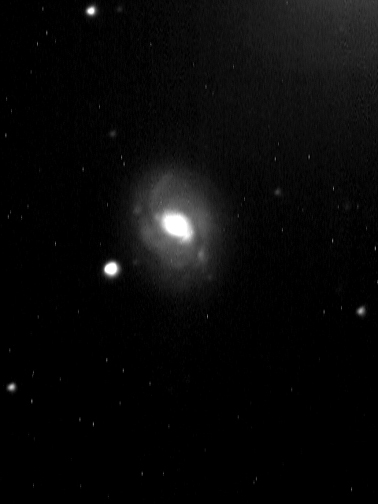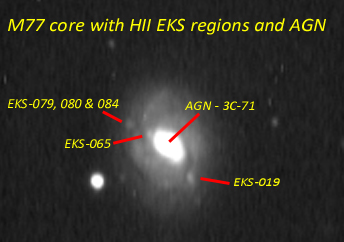 NGC45 (galaxy) - 09/10/2015 - 8" SCT f6.3, StellaCam-3 @ 60 seconds






NGC132 (galaxy) - 11/04/2016 - 8" SCT f6.3, StellaCam-3 @ 60 seconds





NGC145 (galaxy) - 09/10/2015 - 8" SCT f6.3, StellaCam-3 @ 60 seconds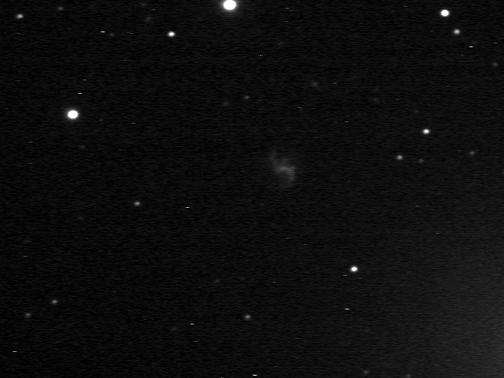 NGC145 (galaxy) - 09/02/2016 - 8" SCT f6.3, StellaCam-3 @ 120 seconds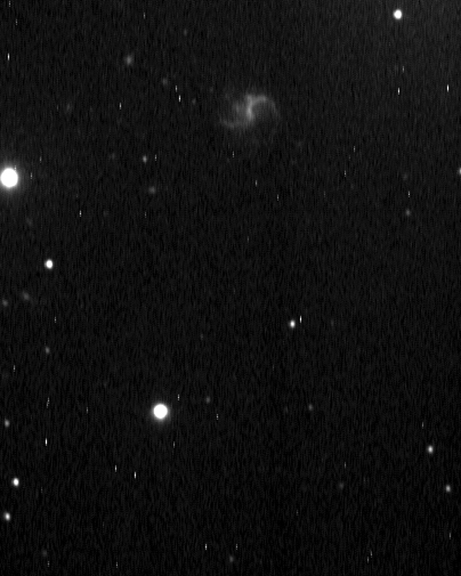 NGC151 (galaxy) - 09/10/2015 - 8" SCT f6.3, StellaCam-3 @ 60 seconds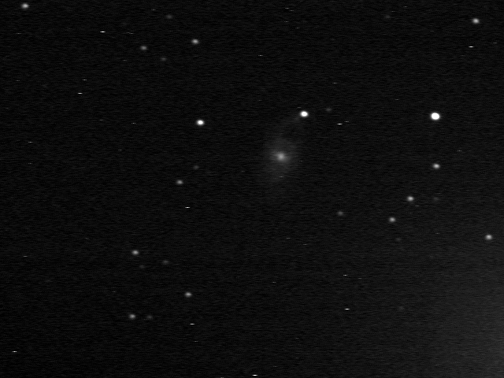 NGC154 (galaxy) - 11/04/2016 - 8" SCT f6.3, StellaCam-3 @ 60 seconds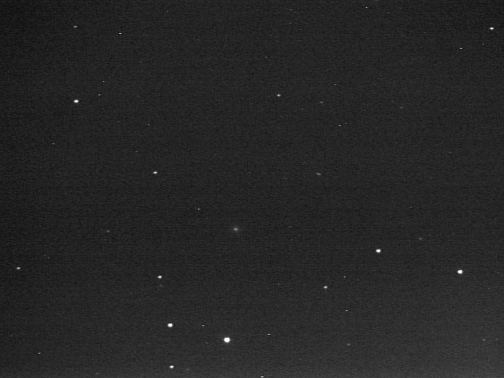 NGC157 (galaxy) - 11/23/2011 - 8" SCT f6.3, StellaCam-3 @ 25 seconds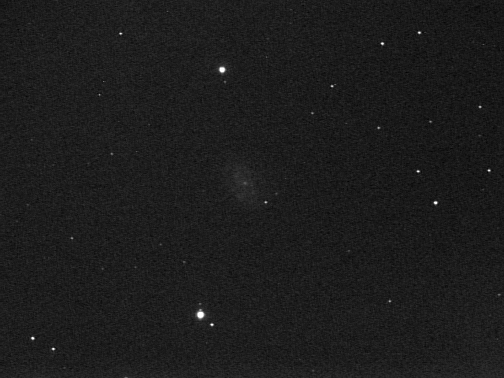 NGC163 & 165 (galaxy) - 11/04/2016 - 8" SCT f6.3, StellaCam-3 @ 60 seconds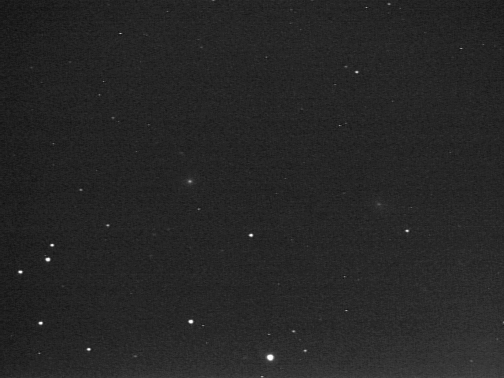 NGC170 & 173 (galaxy) - 11/04/2016 - 8" SCT f6.3, StellaCam-3 @ 60 seconds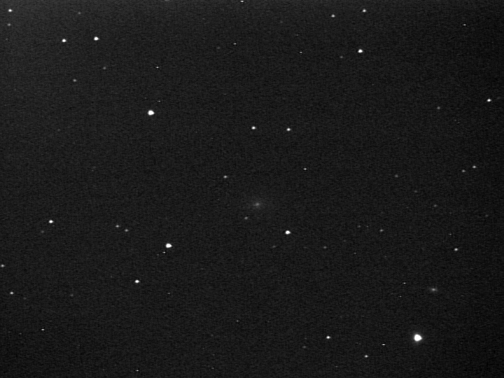 NGC175 (galaxy) - 09/10/2015 - 8" SCT f6.3, StellaCam-3 @ 45 seconds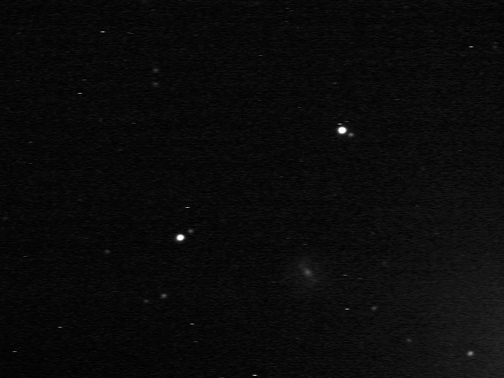 NGC178 (galaxy) - 09/10/2015 - 8" SCT f6.3, StellaCam-3 @ 45 seconds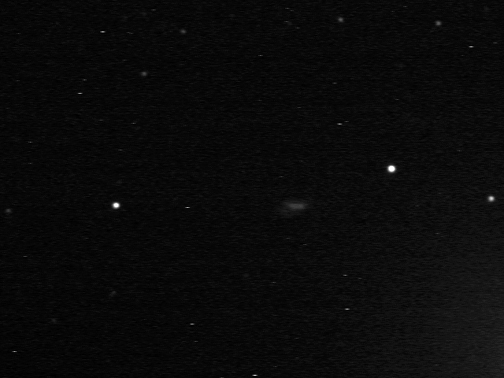 NGC191 & IC1563 (galaxy) - 09/02/2016 - 8" SCT f6.3, StellaCam-3 @ 120 seconds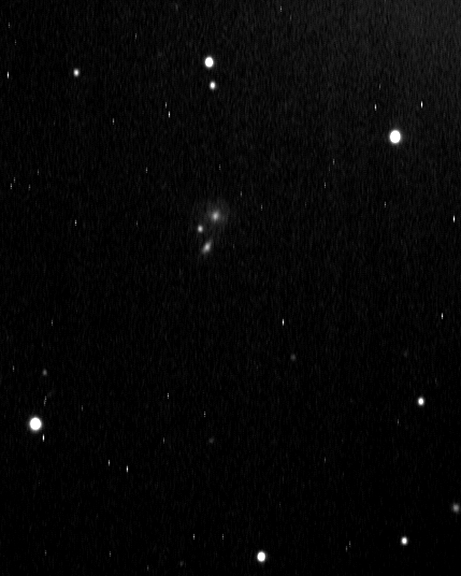 NGC192, 196, 197, 201 (galaxy) - 11/04/2016 - 8" SCT f6.3, StellaCam-3 @ 60 seconds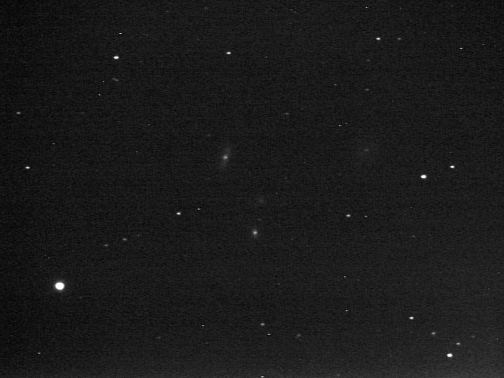 NGC210 (galaxy) - 11/23/2011 - 8" SCT f6.3, StellaCam-3 @ 25 seconds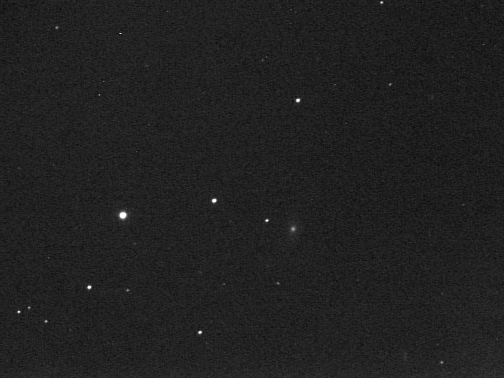 NGC216 & PGC2464 (galaxy) - 11/04/2016 - 8" SCT f6.3, StellaCam-3 @ 60 seconds





NGC217 (galaxy) - 09/10/2015 - 8" SCT f6.3, StellaCam-3 @ 45 seconds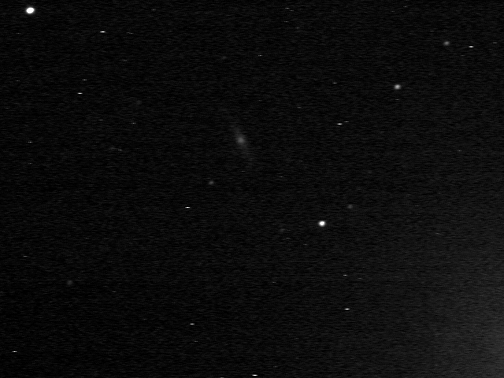 NGC227 (galaxy) - 11/23/2011 - 8" SCT f6.3, StellaCam-3 @ 25 seconds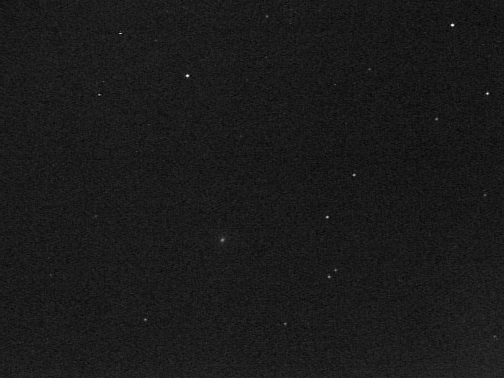 NGC237 (galaxy) - 09/10/2015 - 8" SCT f6.3, StellaCam-3 @ 45 seconds






NGC244 (galaxy) - 11/04/2016 - 8" SCT f6.3, StellaCam-3 @ 60 seconds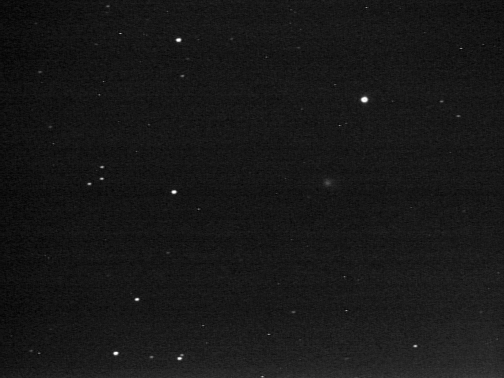 NGC245 (galaxy) - 09/10/2015 - 8" SCT f6.3, StellaCam-3 @ 45 seconds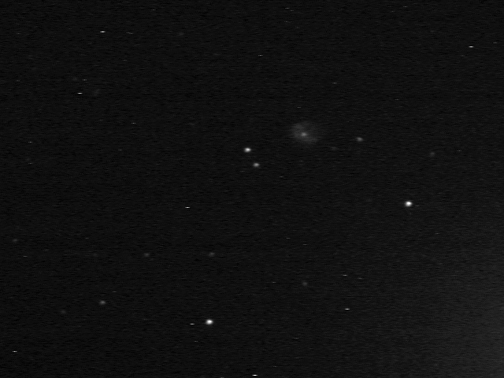 NGC246 (planetary nebula) - 11/23/2011 - 8" SCT f6.3, StellaCam-3 @ 30 seconds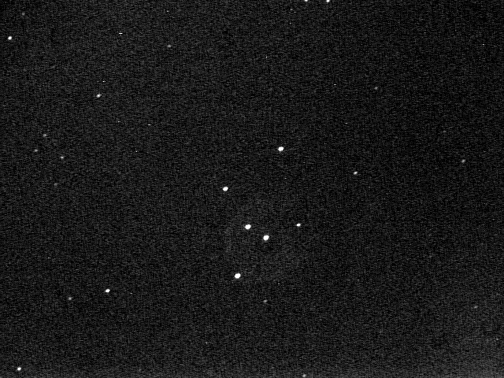 NGC247 (galaxy) - 09/12/2012 - 6" RC f5, StellaCam-3 30 seconds





NGC255 (galaxy) - 11/23/2011 - 8" SCT f6.3, StellaCam-3 @ 30 seconds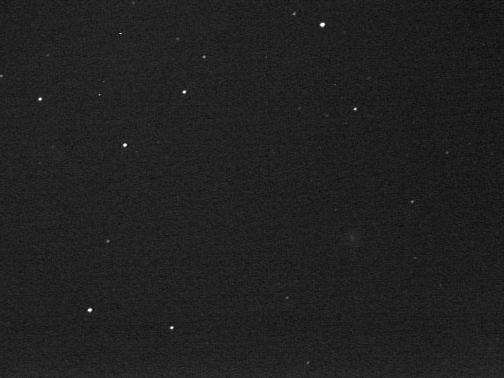 NGC259 (galaxy) - 11/04/2016 - 8" SCT f6.3, StellaCam-3 @ 60 seconds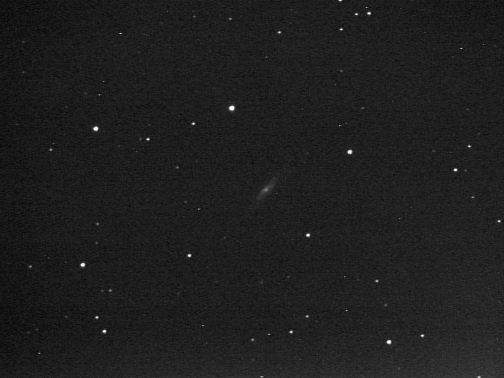 NGC268 (galaxy) - 09/10/2015 - 8" SCT f6.3, StellaCam-3 @ 45 seconds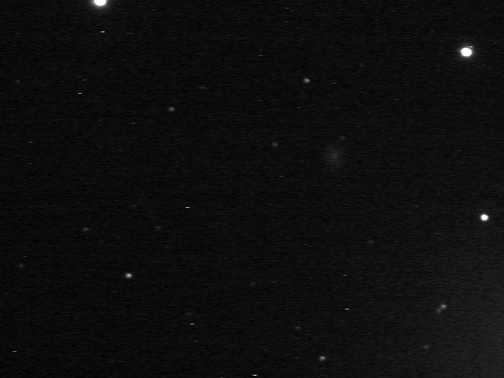 NGC270 (galaxy) - 11/04/2016 - 8" SCT f6.3, StellaCam-3 @ 60 seconds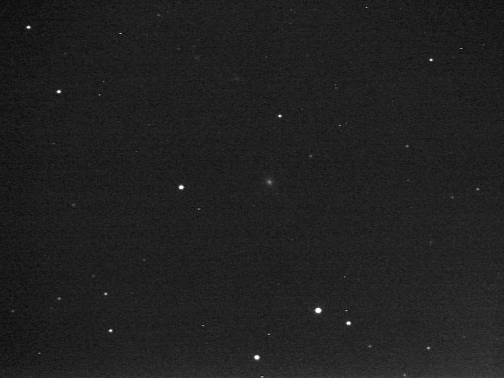 NGC271 (galaxy) - 11/04/2016 - 8" SCT f6.3, StellaCam-3 @ 60 seconds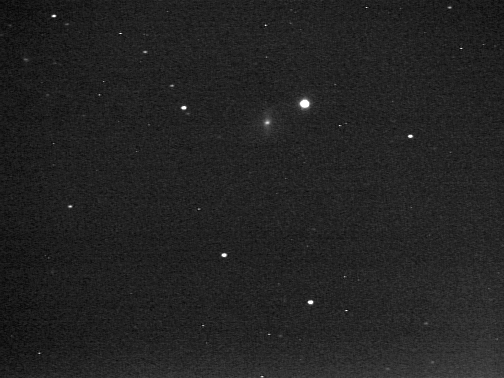 NGC273 (galaxy) - 11/05/2016 - 8" SCT f6.3, StellaCam-3 @ 60 seconds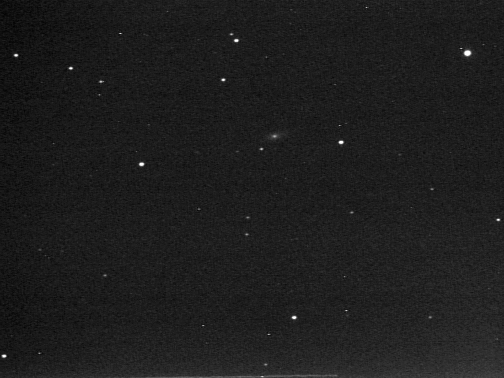 NGC274 & 275 (galaxy) - 09/02/2016 - 8" SCT f6.3, StellaCam-3 @ 120 seconds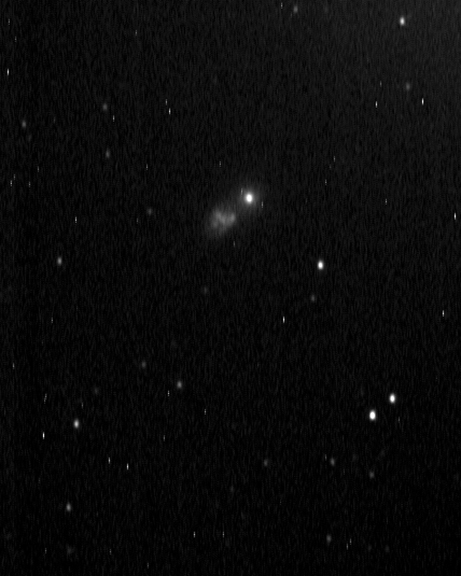 NGC279 (galaxy) - 11/05/2016 - 8" SCT f6.3, StellaCam-3 @ 60 seconds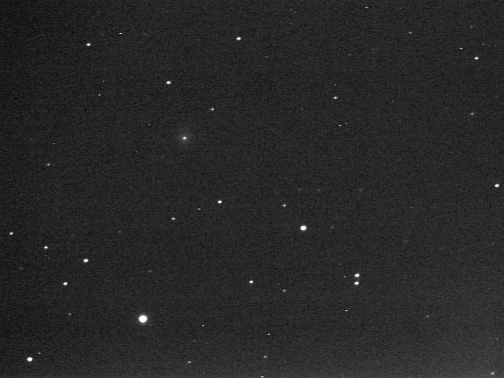 NGC309 (galaxy) - 09/10/2015 - 8" SCT f6.3, StellaCam-3 @ 45 seconds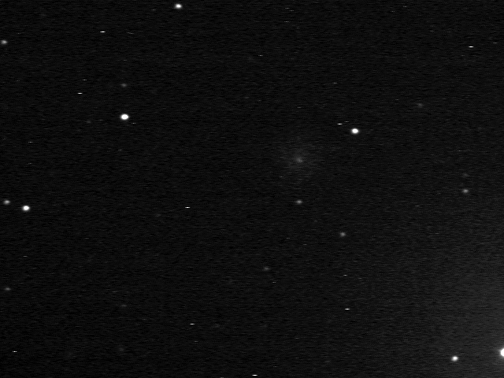 NGC337 (galaxy) - 09/10/2015 - 8" SCT f6.3, StellaCam-3 @ 45 seconds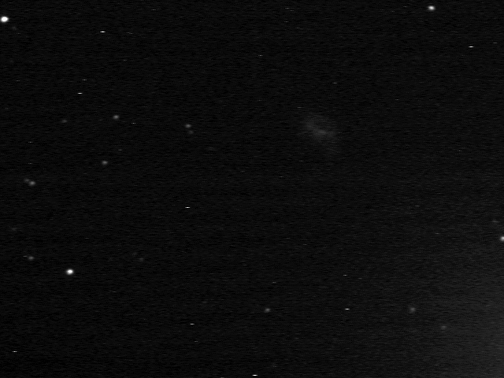 NGC341 (galaxy) - 09/02/2016 - 8" SCT f6.3, StellaCam-3 @ 120 seconds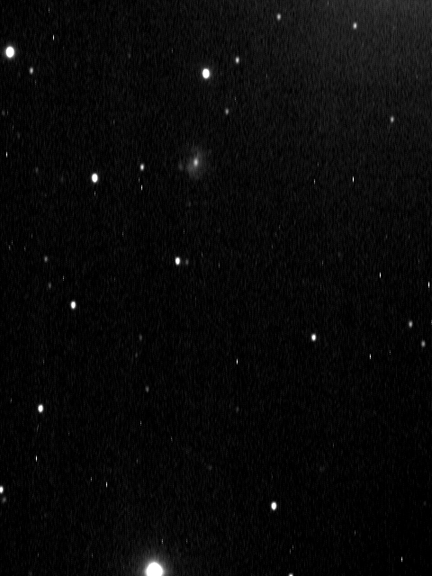 NGC352 (galaxy) - 11/05/2016 - 8" SCT f6.3, StellaCam-3 @ 60 seconds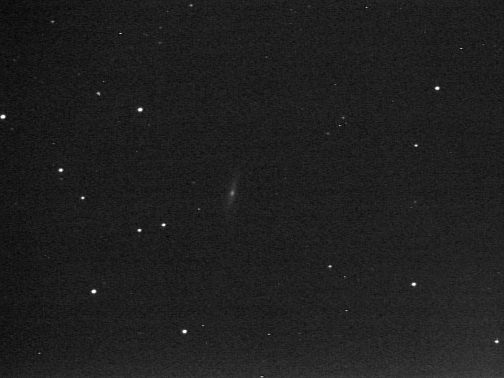 NGC357 & 355 (galaxy) - 09/10/2015 - 8" SCT f6.3, StellaCam-3 @ 45 seconds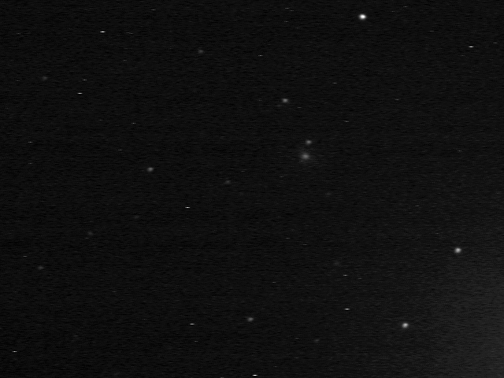 NGC426, 429 & 430 (galaxy) - 11/05/2016 - 8" SCT f6.3, StellaCam-3 @ 60 seconds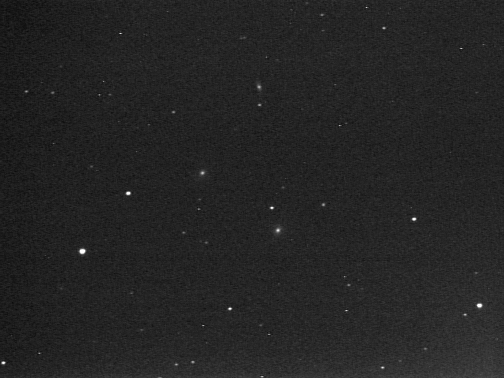 NGC428 (galaxy) - 09/10/2015 - 8" SCT f6.3, StellaCam-3 @ 45 seconds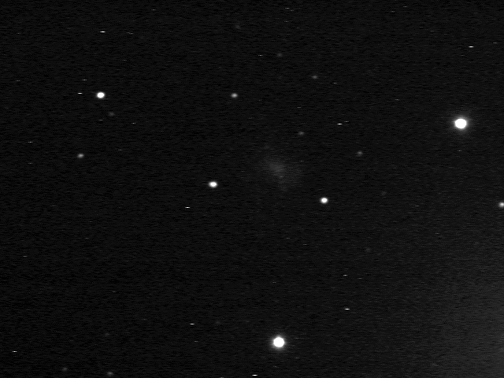 NGC450 (galaxy) - 09/10/2015 - 8" SCT f6.3, StellaCam-3 @ 45 seconds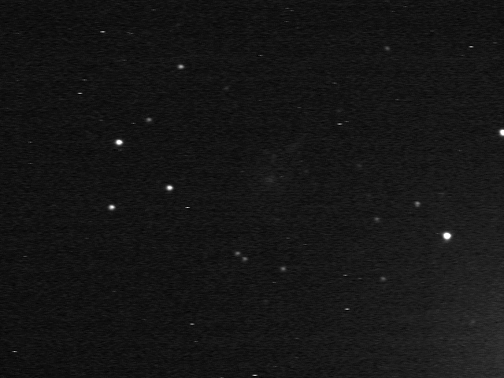 NGC493 & PGC90439, 1178532, 1179785, 1181717 (galaxy) - 11/05/2016 - 8" SCT f6.3, StellaCam-3 @ 90 seconds






NGC497 (galaxy) - 09/01/2016 - 8" SCT f6.3, StellaCam-3 @ 60 seconds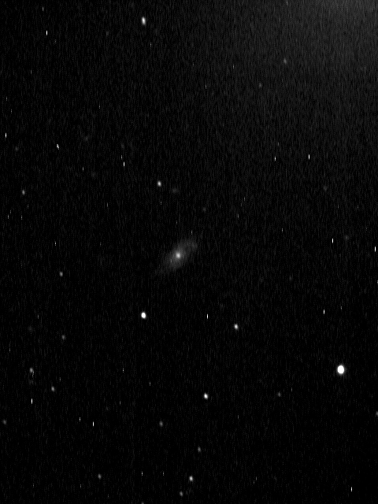 NGC520 (galaxy) - 09/02/2016 - 8" SCT f6.3, StellaCam-3 @ 120 seconds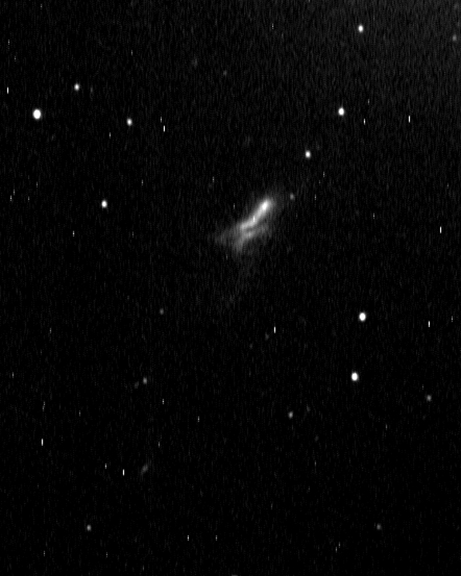 NGC521 and PGC144104 (galaxy) - 09/10/2015 - 8" SCT f6.3, StellaCam-3 @ 45 seconds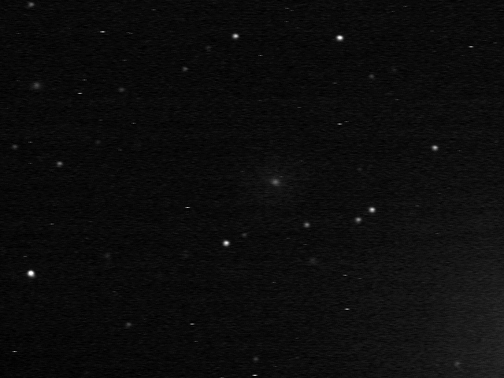 NGC533 (galaxy) - 09/10/2015 - 8" SCT f6.3, StellaCam-3 @ 45 seconds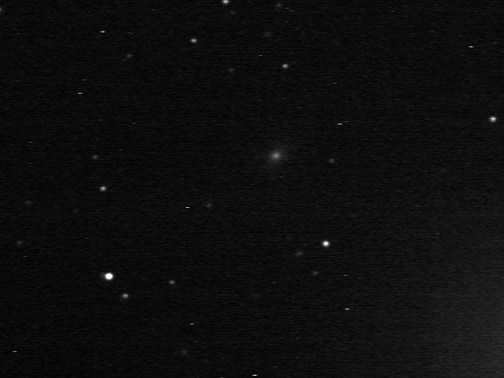 NGC541, 535, 543, 545, 547, 548 and PGC5307 & 5314
(galaxy) - 09/10/2015 - 8" SCT f6.3, StellaCam-3 @ 60 seconds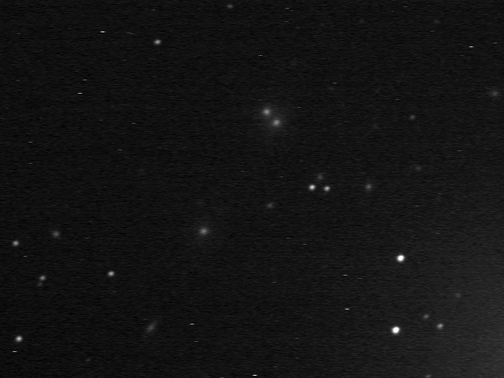 NGC550 (galaxy) - 11/05/2016 - 8" SCT f6.3, StellaCam-3 @ 60 seconds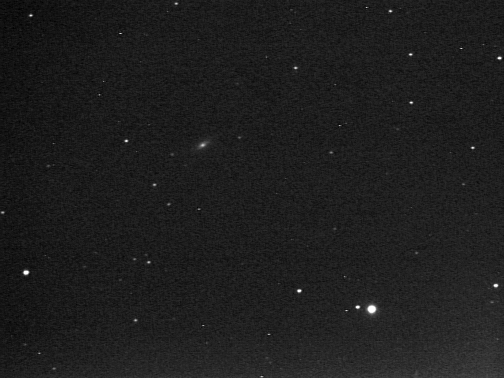 NGC558, 560 & 564 (galaxy) - 11/05/2016 - 8" SCT f6.3, StellaCam-3 @ 60 seconds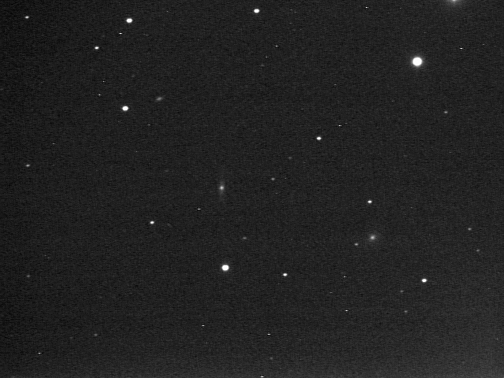 NGC578 (galaxy) - 12/20/2016 - 8" SCT f6.3, StellaCam-3 @ 60 seconds





NGC584 & 586 (galaxy) - 11/23/2011 - 8" SCT f6.3, StellaCam-3 @ 30 seconds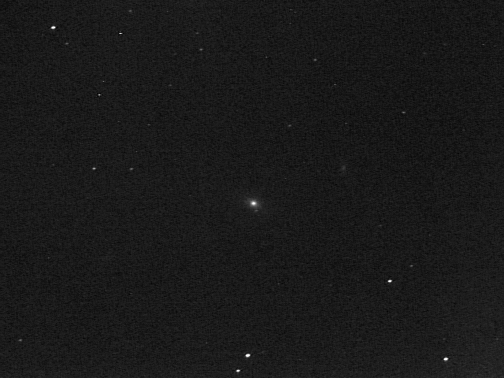 NGC596 (galaxy) - 11/23/2011 - 8" SCT f6.3, StellaCam-3 @ 30 seconds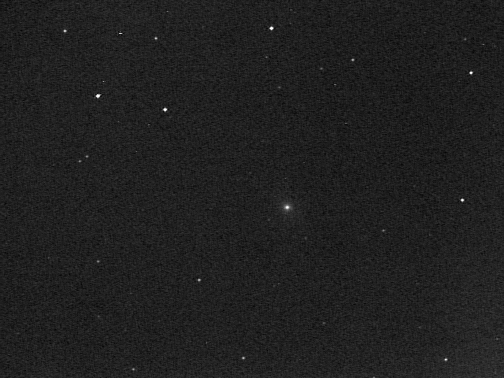 NGC599 & PGC73980 (galaxy) - 11/05/2016 - 8" SCT f6.3, StellaCam-3 @ 60 seconds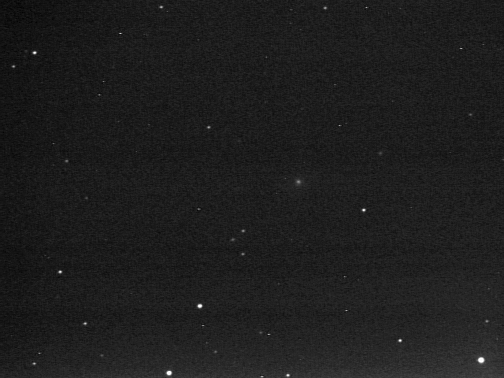 NGC600 (galaxy) - 09/10/2015 - 8" SCT f6.3, StellaCam-3 @ 45 seconds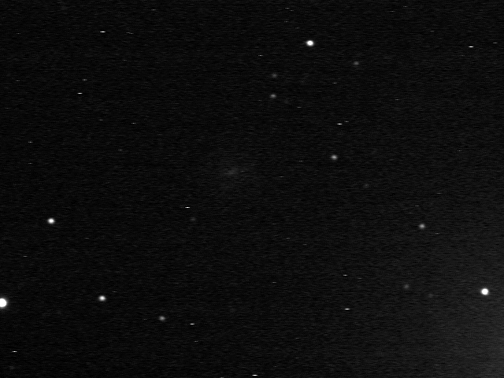 NGC615 (galaxy) - 09/12/2012 - 6" RC f5, StellaCam-3 30 seconds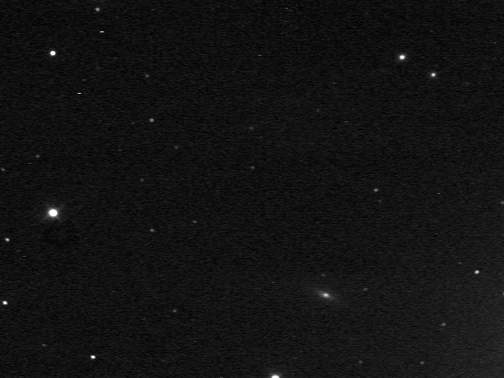 NGC622 (galaxy) - 11/05/2016 - 8" SCT f6.3, StellaCam-3 @ 60 seconds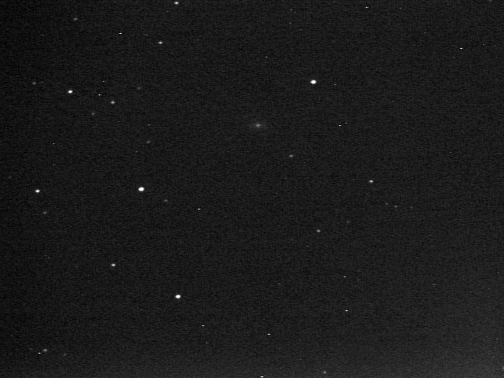 NGC624 & MCG259 (galaxy) - 11/05/2016 - 8" SCT f6.3, StellaCam-3 @ 60 seconds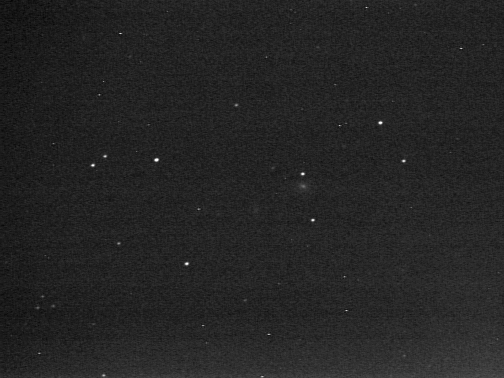 NGC636 (galaxy) - 11/25/2014 - 8" SCT f5, StellaCam-3, 45 seconds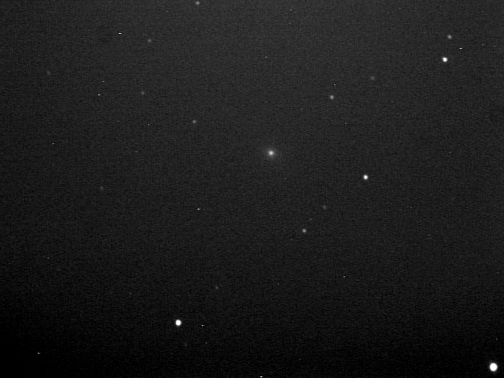 NGC681 (galaxy) - 11/23/2011 - 8" SCT f6.3, StellaCam-3 @ 30 seconds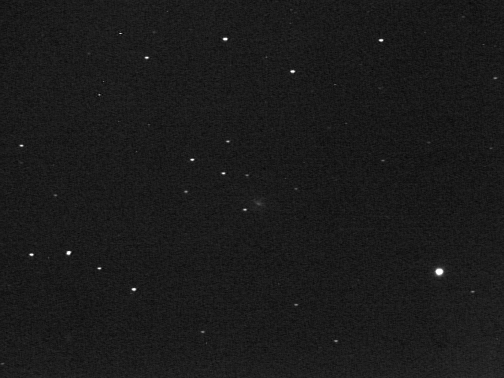 NGC682 (galaxy) - 11/05/2016 - 8" SCT f6.3, StellaCam-3 @ 60 seconds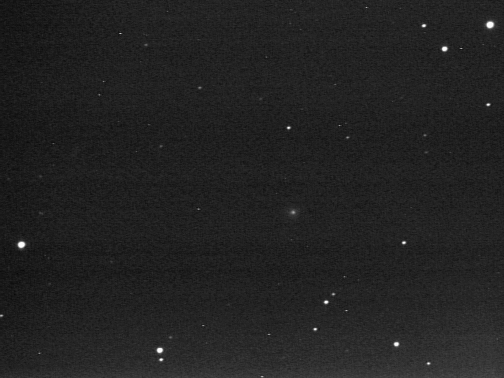 NGC701 & IC1738 (galaxy) - 09/10/2015 - 8" SCT f6.3, StellaCam-3 @ 45 seconds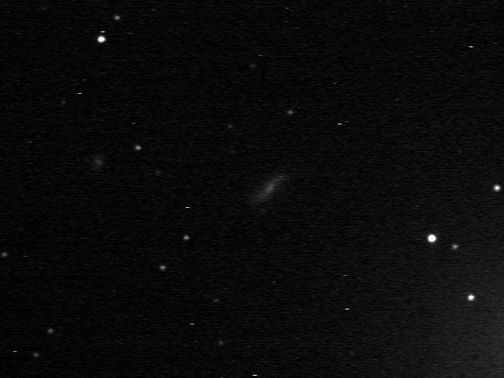 NGC702 & PGC6791, 144368, 144370 (galaxy) - 11/05/2016 - 8" SCT f6.3, StellaCam-3 @ 60 seconds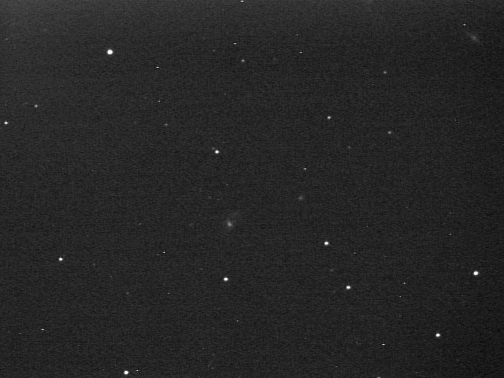 NGC713 & 731 (galaxy) - 11/22/2016 - 8" SCT f6.3, StellaCam-3 @ 60 seconds





NGC720 (galaxy) - 11/23/2011 - 8" SCT f6.3, StellaCam-3 @ 30 seconds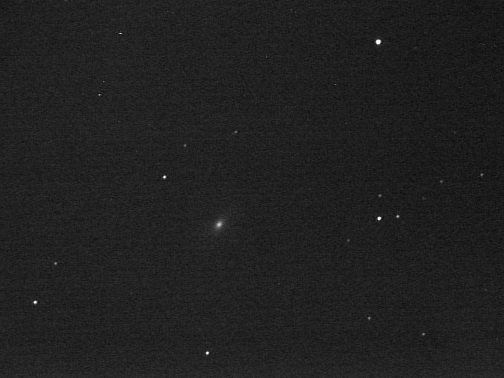 NGC723 (galaxy) - 11/22/2016 - 8" SCT f6.3, StellaCam-3 @ 60 seconds






NGC748 (galaxy) - 11/22/2016 - 8" SCT f6.3, StellaCam-3 @ 60 seconds






NGC755 (galaxy) - 11/22/2016 - 8" SCT f6.3, StellaCam-3 @ 60 seconds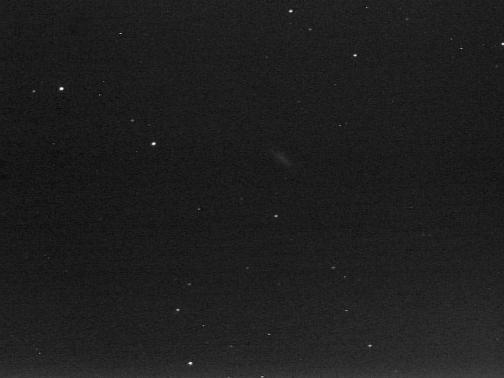 NGC762 (galaxy) - 11/22/2016 - 8" SCT f6.3, StellaCam-3 @ 60 seconds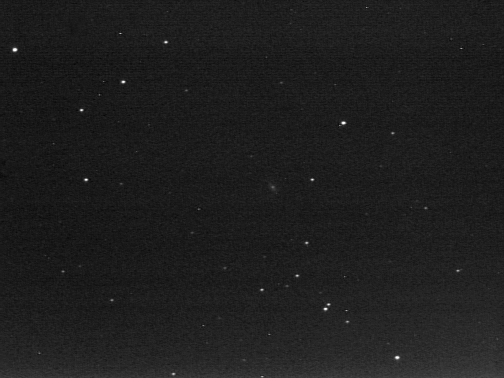 NGC773 (galaxy) - 11/22/2016 - 8" SCT f6.3, StellaCam-3 @ 60 seconds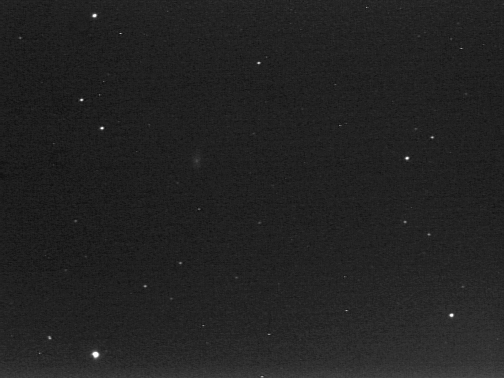 NGC779 (galaxy) - 11/23/2011 - 8" SCT f6.3, StellaCam-3 @ 30 seconds





NGC788 (galaxy) - 09/10/2015 - 8" SCT f6.3, StellaCam-3 @ 45 seconds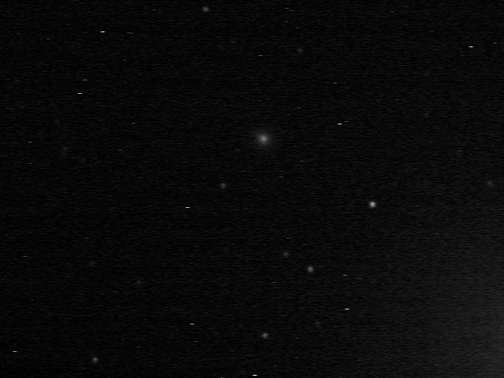 NGC790 (galaxy) - 11/22/2016 - 8" SCT f6.3, StellaCam-3 @ 60 seconds






NGC827 (galaxy) - 11/22/2016 - 8" SCT f6.3, StellaCam-3 @ 60 seconds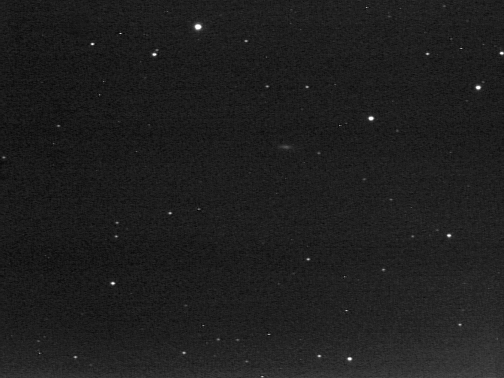 NGC833, 835, 838, & 839 (galaxy) "ARP-318" - 11/23/2011 - 8" SCT f6.3, StellaCam-3 @ 30 seconds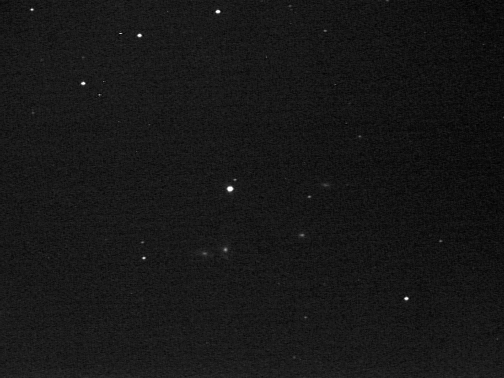 NGC850 (galaxy) - 11/22/2016 - 8" SCT f6.3, StellaCam-3 @ 60 seconds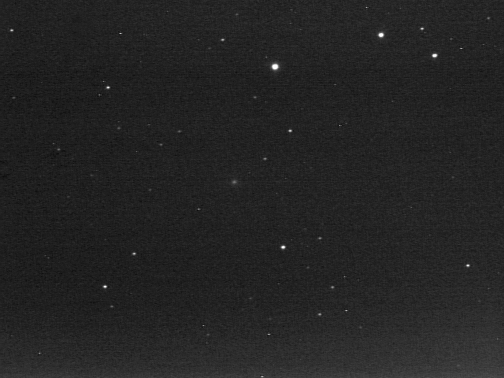 NGC853 (galaxy) - 11/22/2016 - 8" SCT f6.3, StellaCam-3 @ 60 seconds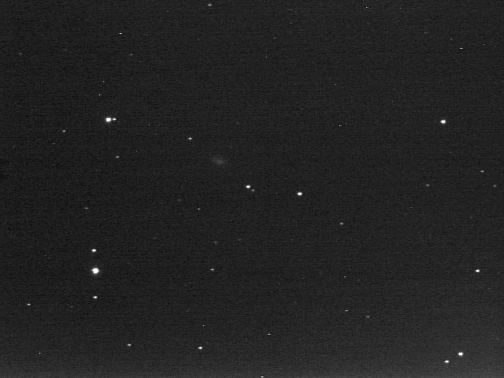 NGC863 - also known as NGC866 (galaxy) - 09/18/2017 - 8" SCT f6.3, StellaCam-3 @ 60 seconds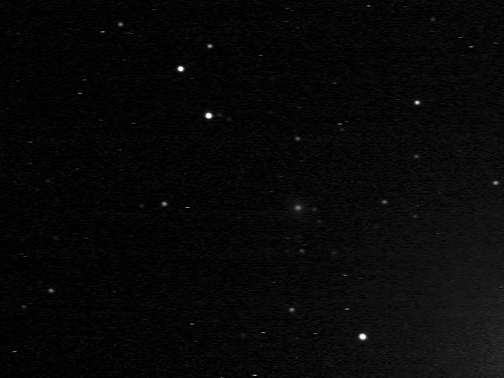 NGC864 (galaxy) - 12/13/2012 - 8" SCT f6.3, StellaCam-3 @ 25 seconds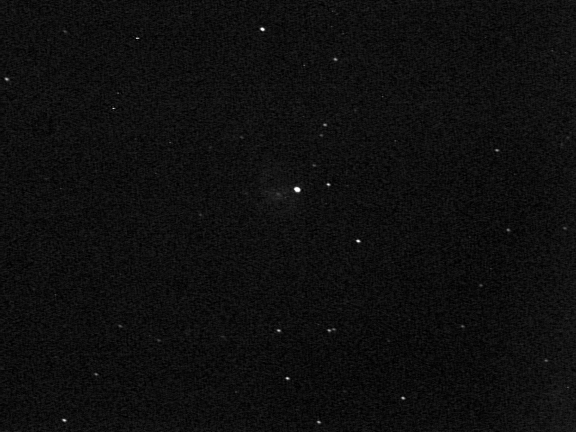 NGC873 (galaxy) - 11/22/2016 - 8" SCT f6.3, StellaCam-3 @ 60 seconds






NGC875 & IC218 (galaxy) - 11/22/2016 - 8" SCT f6.3, StellaCam-3 @ 60 seconds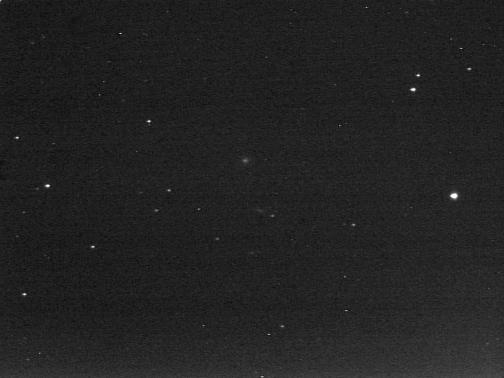 NGC881 & 883 (galaxy) - 11/22/2016 - 8" SCT f6.3, StellaCam-3 @ 60 seconds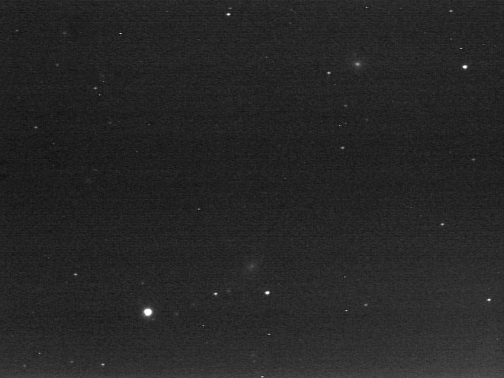 NGC895 (galaxy) - 09/10/2015 - 8" SCT f6.3, StellaCam-3 @ 45 seconds






NGC887 (galaxy) - 11/22/2016 - 8" SCT f6.3, StellaCam-3 @ 60 seconds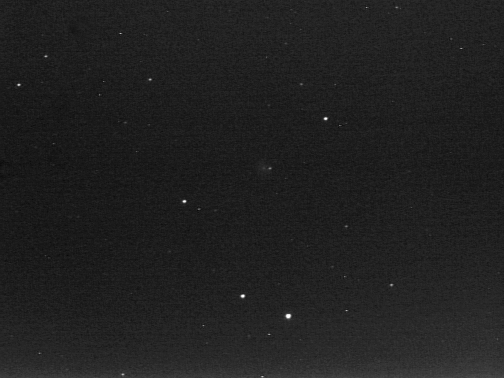 NGC907 (galaxy) - 11/22/2016 - 8" SCT f6.3, StellaCam-3 @ 60 seconds





NGC908 (galaxy) - 11/23/2011 - 8" SCT f6.3, StellaCam-3 @ 30 seconds





NGC936 (galaxy) - 11/23/2011 - 8" SCT f6.3, StellaCam-3 @ 30 seconds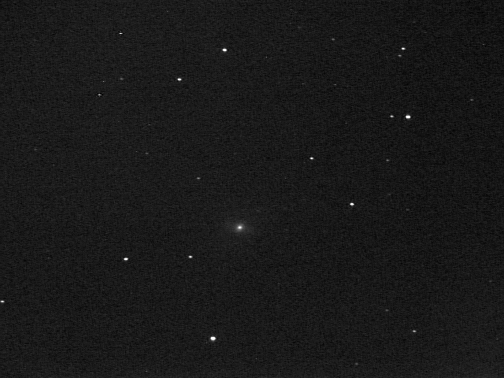 NGC941 (galaxy) - 12/13/2012 - 8" SCT f6.3, StellaCam-3 @ 25 seconds





NGC945 & 948 (galaxy) - 12/13/2012 - 8" SCT f6.3, StellaCam-3 @ 25 seconds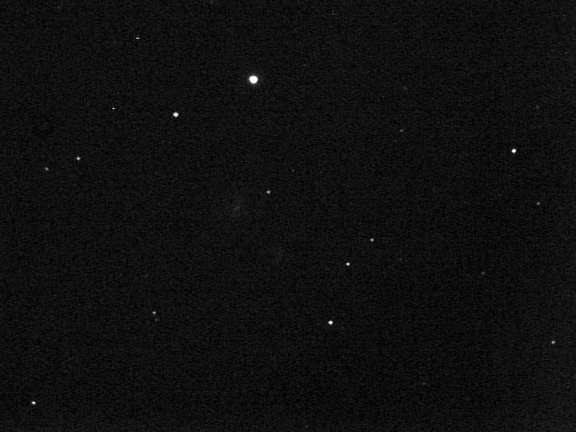 NGC947 (galaxy) - 09/10/2015 - 8" SCT f6.3, StellaCam-3 @ 45 seconds





NGC955 (galaxy) - 12/13/2012 - 8" SCT f6.3, StellaCam-3 @ 25 seconds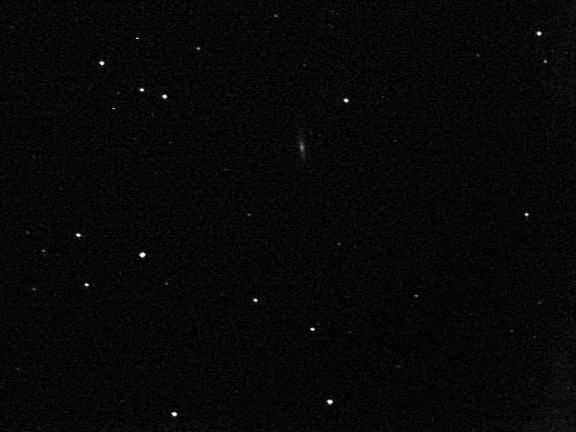 NGC958 (galaxy) - 11/23/2011 - 8" SCT f6.3, StellaCam-3 @ 30 seconds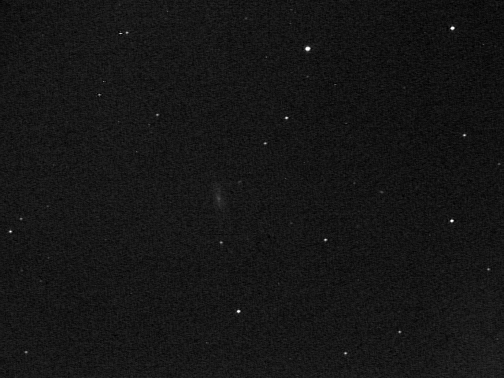 NGC977, PGC175214, 975246 (galaxy) - 11/04/2016 - 8" SCT f6.3, StellaCam-3 @ 60 seconds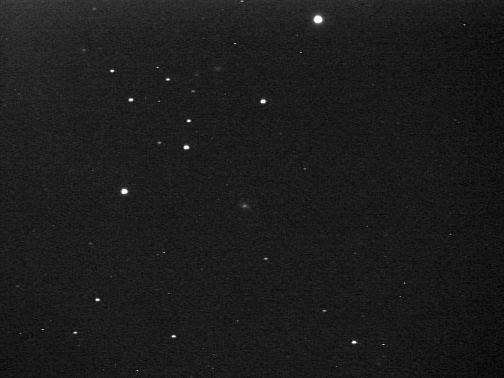 NGC991 (galaxy) - 09/10/2015 - 8" SCT f6.3, StellaCam-3 @ 45 seconds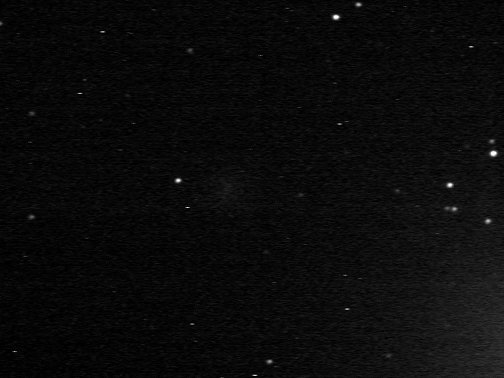 NGC1015 (galaxy) - 12/13/2012 - 8" SCT f6.3, StellaCam-3 @ 25 seconds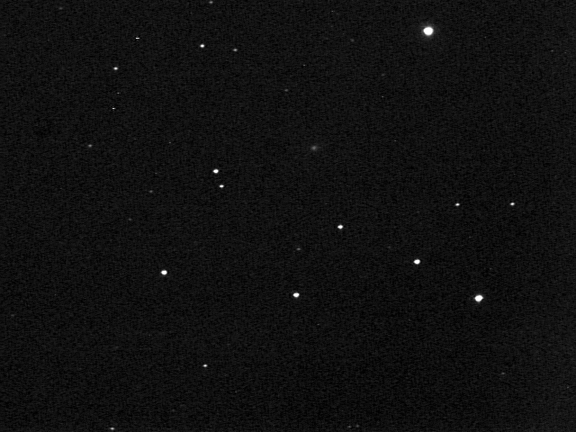 NGC1004, 1016 & 1019 (galaxy) - 12/13/2012 - 8" SCT f6.3, StellaCam-3 @ 25 seconds





NGC1022 (galaxy) - 11/23/2011 - 8" SCT f6.3, StellaCam-3 @ 30 seconds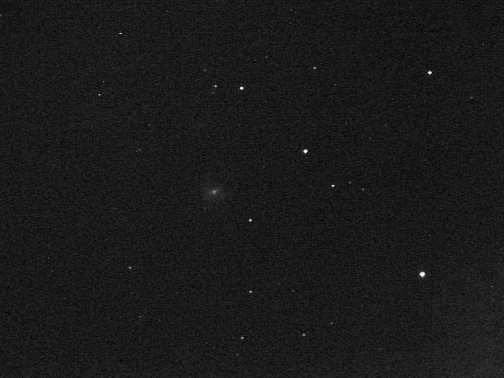 NGC1032 (galaxy) - 12/13/2012 - 8" SCT f6.3, StellaCam-3 @ 25 seconds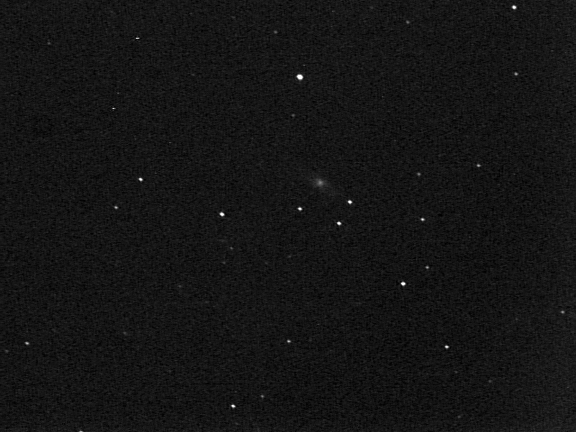 NGC1035 (galaxy) - 11/23/2011 - 8" SCT f6.3, StellaCam-3 @ 30 seconds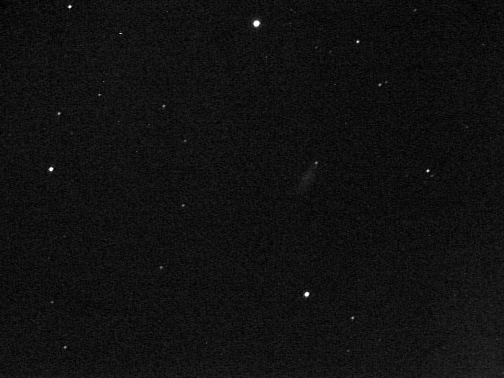 NGC1042, 1048A & 1048B (galaxy) - 11/23/2011 - 8" SCT f6.3, StellaCam-3 @ 30 seconds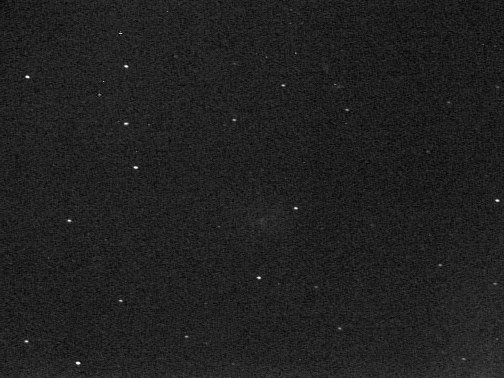 NGC1045 (galaxy) - 09/10/2015 - 8" SCT f6.3, StellaCam-3 @ 45 seconds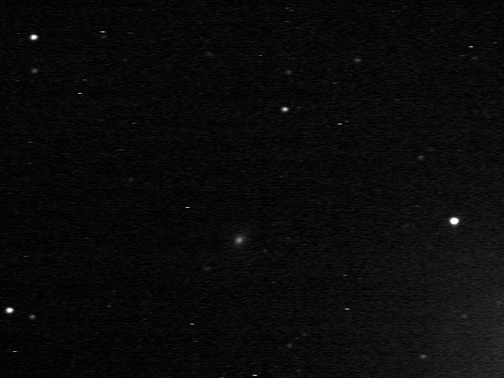 NGC1044, 1046, PGC10176, 1353201, 3080165 (galaxy) - 11/04/2016 - 8" SCT f6.3, StellaCam-3 @ 60 seconds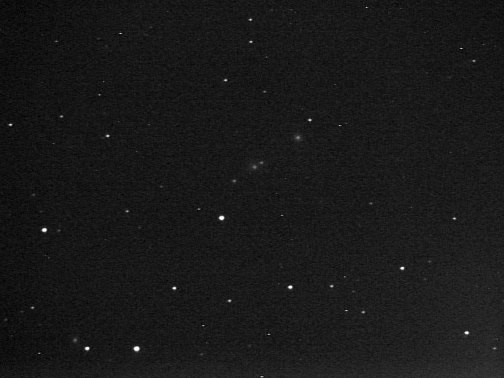 NGC1052 & 1047 (galaxy) - 11/23/2011 - 8" SCT f6.3, StellaCam-3 @ 30 seconds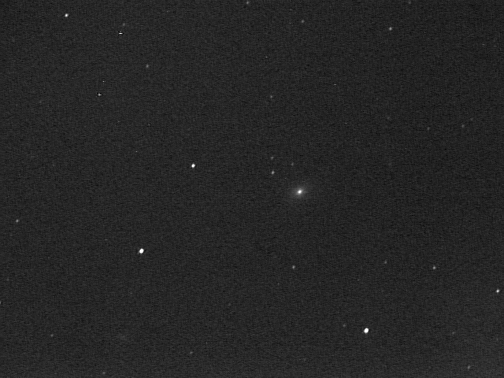 NGC1055 (galaxy) - 11/23/2011 - 8" SCT f6.3, StellaCam-3 @ 30 seconds





NGC1069 (galaxy) - 12/13/2012 - 8" SCT f6.3, StellaCam-3 @ 25 seconds





NGC1070 (galaxy) - 09/10/2015 - 8" SCT f6.3, StellaCam-3 @ 45 seconds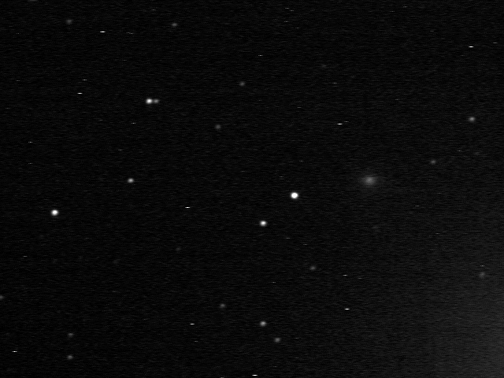 NGC1073 (galaxy) - 11/23/2011 - 8" SCT f6.3, StellaCam-3 @ 30 seconds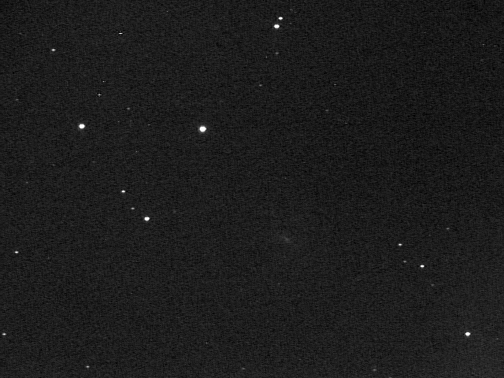 NGC1087 (galaxy) - 12/13/2012 - 8" SCT f6.3, StellaCam-3 @ 25 seconds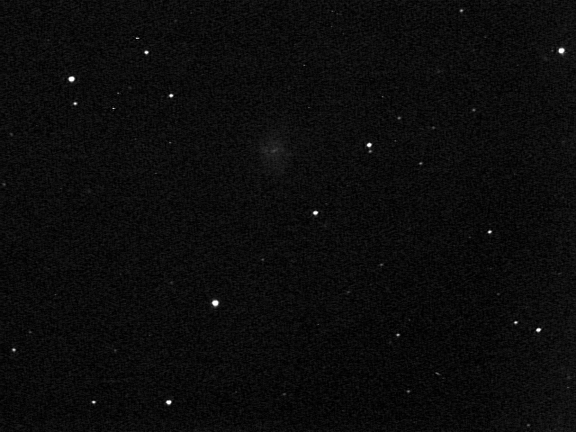 NGC1090 (galaxy) - 12/13/2012 - 8" SCT f6.3, StellaCam-3 @ 25 seconds





NGC1094 (galaxy) - 12/13/2012 - 8" SCT f6.3, StellaCam-3 @ 25 seconds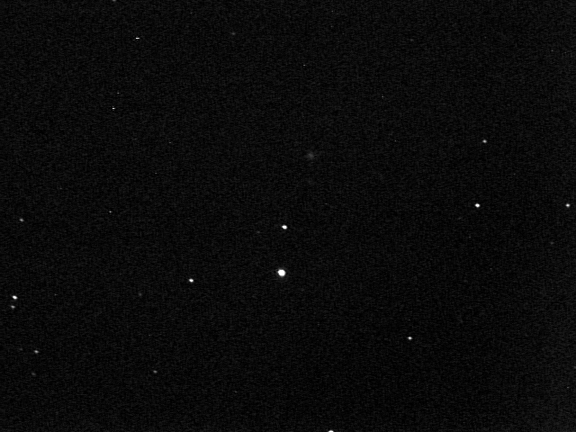 NGC1143 & 1144 (galaxy) - 09/20/2017 - 8" SCT f10, StellaCam-3 @ 180 seconds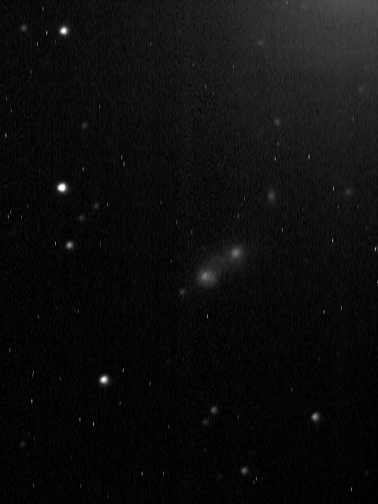 NGC1153 & PGC11265 (galaxy) - 11/04/2016 - 8" SCT f6.3, StellaCam-3 @ 60 seconds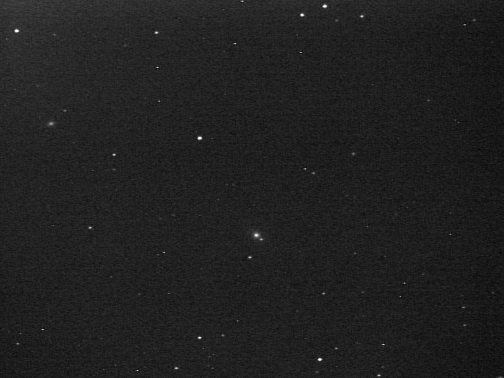 NGC7826 (asterism) - 11/05/2016 - 8" SCT f6.3, StellaCam-3 @ 15 seconds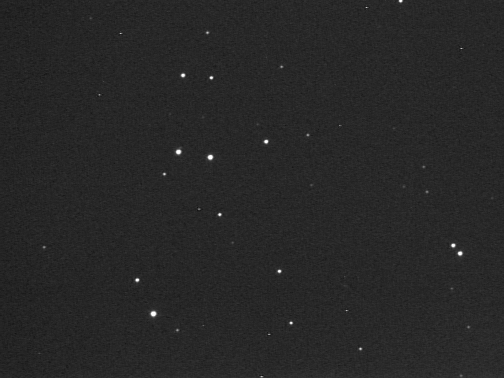 NGC7828, 7829 & MGC2-1-24 (galaxy) - 09/19/2014 - 8" SCT f5, StellaCam-3 50 seconds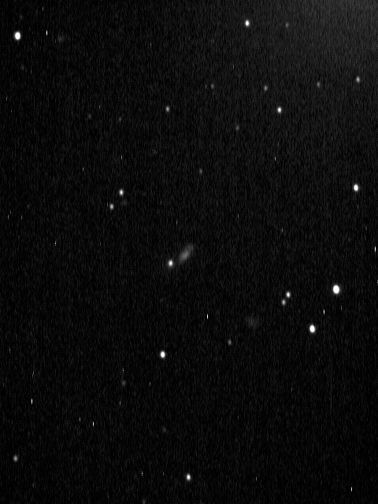 IC1613 (galaxy) - 09/01/2016 - 8" SCT f6.3, StellaCam-3 @ 120 seconds

Arp Object
NGC / IC
Peculiarity
Constellation
Date
Telescope & Camera
Exposure
50
IC1520
Spiral:
small High SB companion on arm
Cetus
10/06/2018
8" SCT f6.3 & Stellacam-3
120 sec
Arp Object
NGC / IC
Peculiarity
Constellation
Date
Telescope & Camera
Exposure
146
PGC509 & 510
Galaxies:
Associated Rings
Cetus
10/06/2018
8" SCT f6.3 & Stellacam-3
120 sec
Arp Object
NGC / IC
Peculiarity
Constellation
Date
Telescope & Camera
Exposure
256
MCG2151, 2152 & APMUKS
Galaxies:
Appearance of Fission
Cetus
10/06/2018
8" SCT f6.3 & Stellacam-3
120 sec

Cetus Dwarf (galaxy) - 10/05/2018 - 8" SCT f6.3, StellaCam-3 @ 150 seconds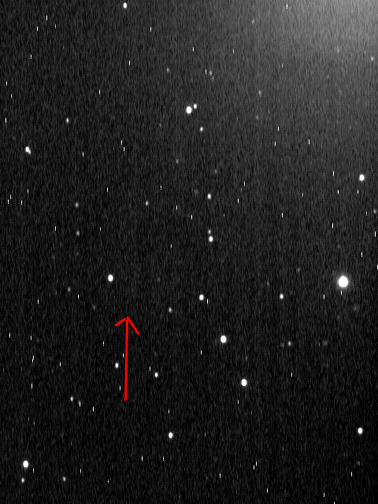 MCG-2-5-50 & A (galaxy) - 09/01/2016 - 8" SCT f6.3, StellaCam-3 @ 120 seconds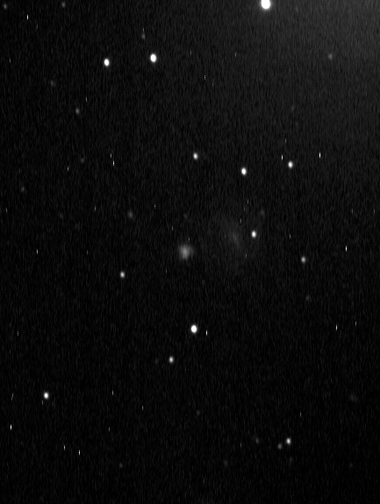 New1 (galaxy) - 09/10/2015 - 8" SCT f6.3, StellaCam-3 @ 45 seconds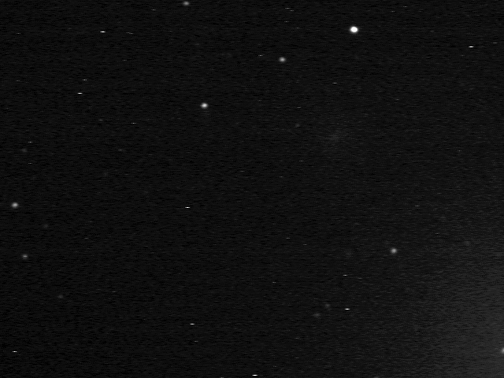 PGC9107, MCG177 & Leda1054270 (galaxy) - 09/20/2017 - 8" SCT f10, StellaCam-3 @ 180 seconds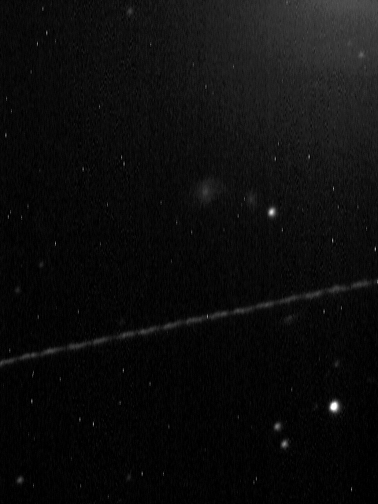 UA444 (galaxy) - 09/10/2015 - 8" SCT f6.3, StellaCam-3 @ 60 seconds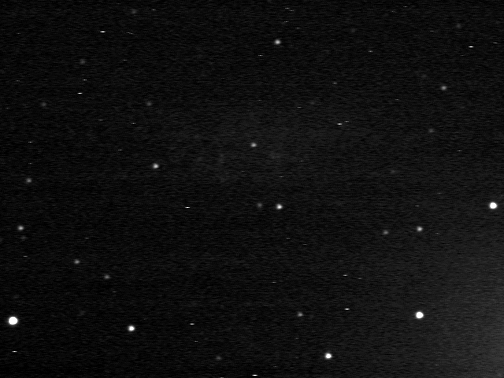 WLM - MCG-3115 (galaxy) - 10/03/2018 - 8" SCT f6.3, StellaCam-3 @ 120 seconds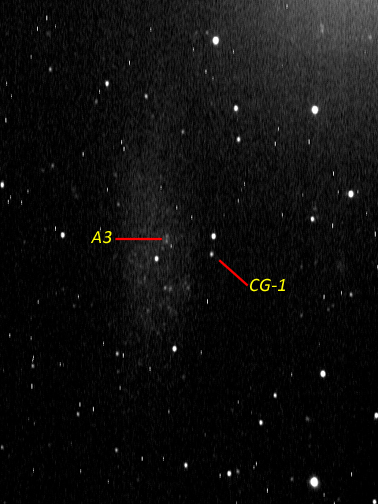 (Association & Globular Cluster)




---
Hope you enjoyed the visit. Come again soon!
Larry McHenry, Pittsburgh, PA. USA

Astronomical Webportal: