U R S A M A J O R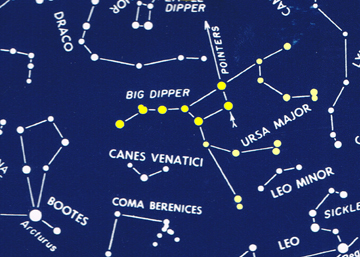 Hello!

Ursa Major is one of the oldest Constellations. It contains the famous asterism, The Big Dipper! This constellation is probably the most easily recognizable star pattern in the entire sky. Almost every culture around the world throughout the ages had stories about the seven stars that we call the 'Big Dipper'.
If you think of the constellations as a giant puzzle in the sky, then the 1st piece you would start with is the Big Dipper. It is the key to the puzzle of learning the night sky. Because of its bright stars and the distinctive Big Dipper pattern, Ursa Major is one of the easiest constellations to find. Also, because it is located near the North Pole of the sky, it never sets, and can be found all night as it rotates around the pole. This type of constellation is called 'Circumpolar'.
The Big Dipper is part of the constellation 'Ursa Major', the Great Bear. Several ancient cultures saw the shape of a bear among these stars. However, some middle age European peoples also saw what looked like a wagon or wain, and you might see this asterism referred to as the Great Wain in old English literature.
I've listed a number of interesting stories about Ursa Major from around the world on my 'Star Myths' page.


| | |
| --- | --- |
| 12/30/1983 - 15 seconds, Minolta XG-1 50mm, B&W | 04/23/1984 - 5 minutes, Minolta XG-1 50mm, B&W |
| | |


"the Dippers" - 06/14/2012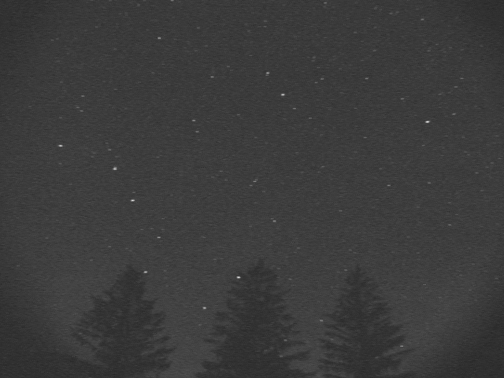 5mm Canon CCTV lens, StellaCam-II 2 seconds



---
Deep-Sky objects located in this Constellation:


M40 (double star)
06/19/2009 - 8" SCT f10, StellaCam-EX 2.5 seconds - 03/16/1991 - 8" Dob f4.5, 16mm 57x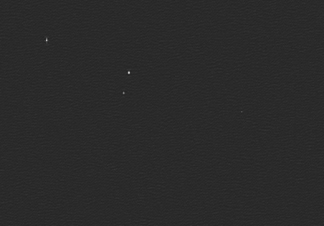 M81 & M82 (galaxy) &nbsp - 06/03/2013
50mm Refractor & Stellacam-II 8 seconds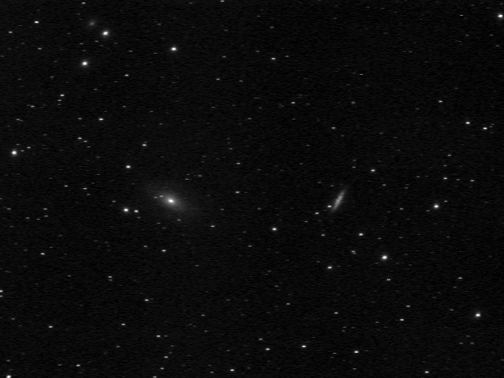 M81 (galaxy)
06/25/2003 - 8" SCT f6.3, StellaCam-EX 2.5 seconds - 03/03/1987 - 13.1" Dob f4.5, 12mm 92x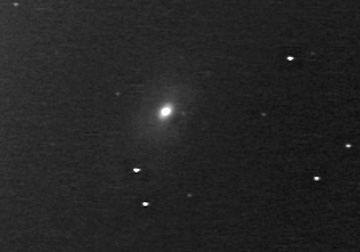 M81 (galaxy) - 06/15/2012 - 6" RC f5, StellaCam-3 90 seconds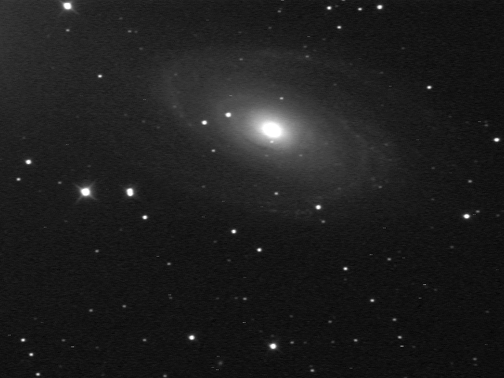 M82 (galaxy)
06/25/2003 - 8" SCT f6.3, StellaCam-EX 2.5 seconds - 03/03/1987 - 13.1" Dob f4.5, 12mm 92x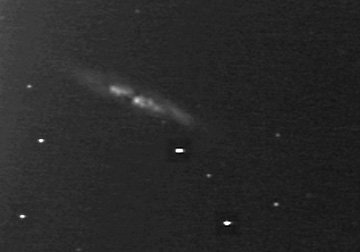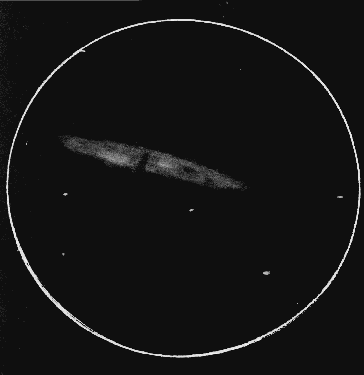 M82 - 06/08/2013 - 6" RC f5, StellaCam-3 60 seconds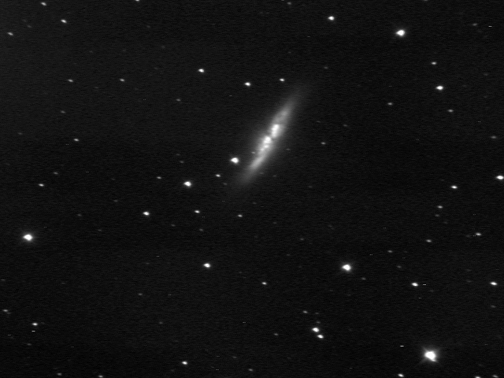 SN2014J (M82) - 04/24/2014 - 6" RC f5, StellaCam-3 20 seconds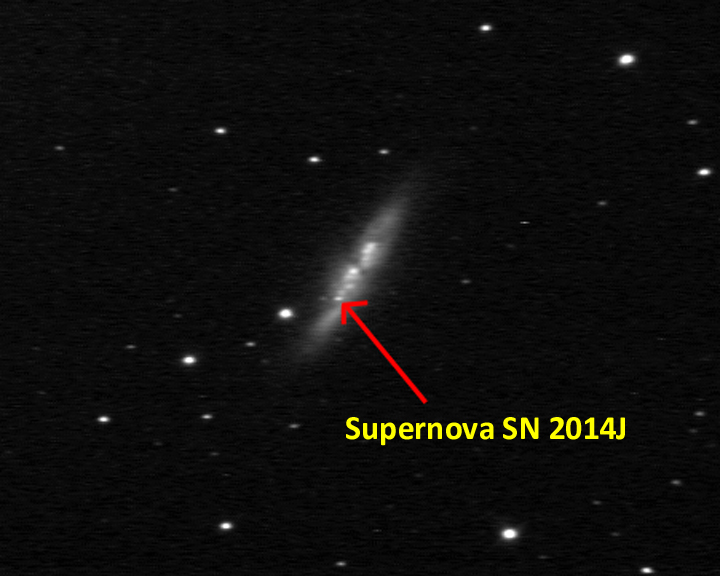 M82 (galaxy) - 06/15/2018 - 8" SCT f6.3, StellaCam-3 @ 120 seconds





M97 (planetary nebula)
05/14/2010 - 8" SCT f6.3, StellaCam-II 8 seconds - 06/09/1991 - 8" Dob f4.5, 16mm 57x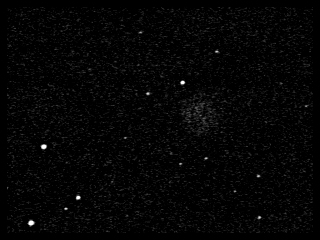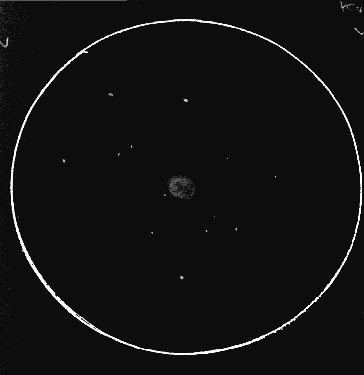 M97 'Owl Nebula' - 06/02/2011 - 6" RC f9, StellaCam-3 30 seconds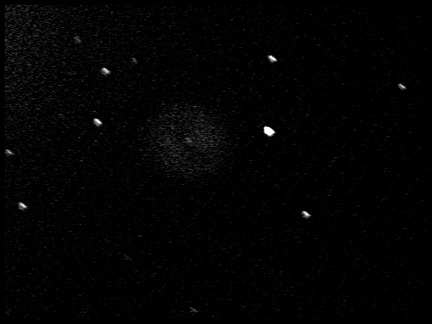 M97 (planetary nebula) "Owl" - 06/14/2012 - 6" RC f5, StellaCam-3 90 seconds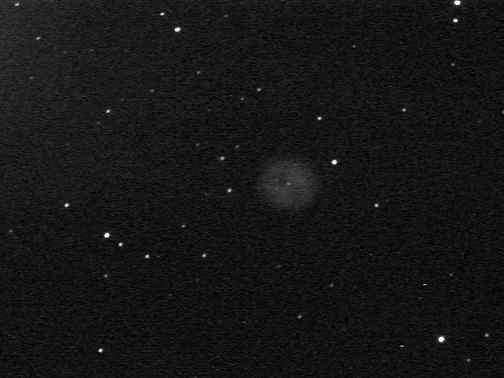 M101 (galaxy) 'Pinwheel Galaxy' - 06/02/2011 - 6" RC f9, StellaCam-3 30 seconds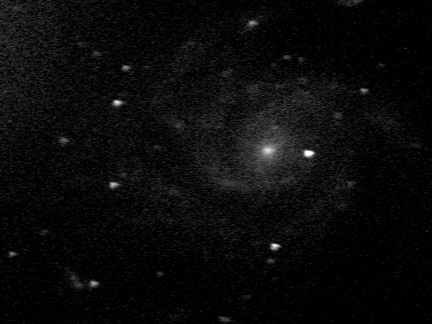 M101 - Supernova - 08/25/2011 - 6" RC f5, StellaCam-3 @ 25 seconds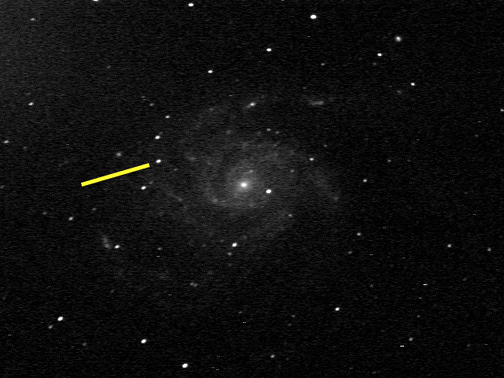 M101 (galaxy) - 06/15/2012 - 6" RC f5, StellaCam-3 90 seconds






M101
05/31/2016 - 8" SCT f6.3, StellaCam-3 120 seconds 05/18/2017 - 8" SCT f6.3, StellaCam-3 @ 180 seconds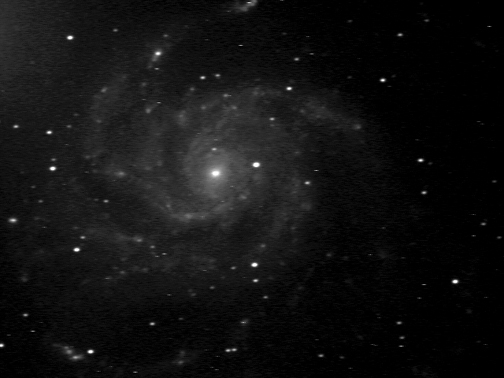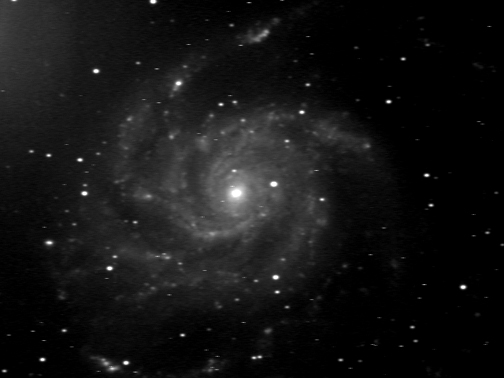 M108 (galaxy)
05/14/2010 - 8" SCT f6.3, StellaCam-II 8 seconds - 06/09/1991 - 8" Dob f4.5, 16mm 57x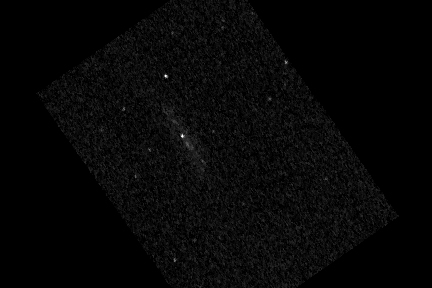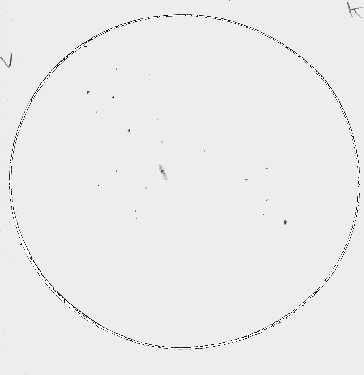 M108 - 06/04/2013 - 6" RC f5, StellaCam-3 15 seconds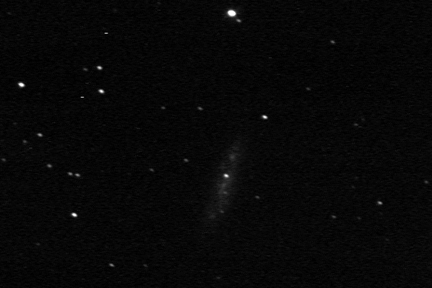 M109 (galaxy)
05/14/2010 - 8" SCT f6.3, StellaCam-II 8 seconds - 06/09/1991 - 8" Dob f4.5, 16mm 57x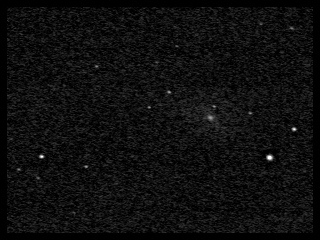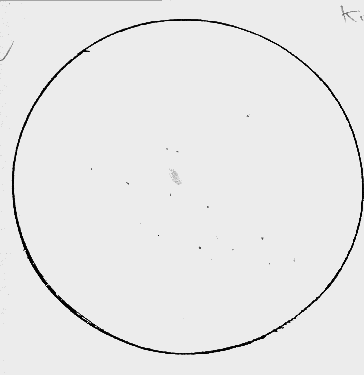 NGC 2629 & 2641 (galaxy) - 06/20/2017 - 8" SCT f6.3, StellaCam-3 @ 60 seconds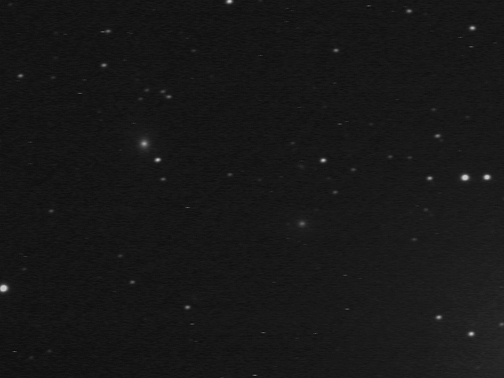 NGC 2639 (galaxy) - 06/13/2015 - 8" SCT f6.3, StellaCam-3 @ 35 seconds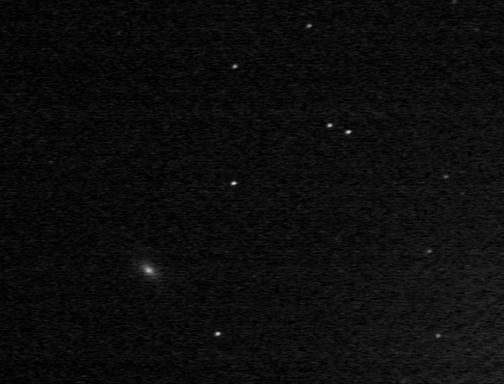 NGC 2650 (galaxy) - 06/20/2017 - 8" SCT f6.3, StellaCam-3 @ 60 seconds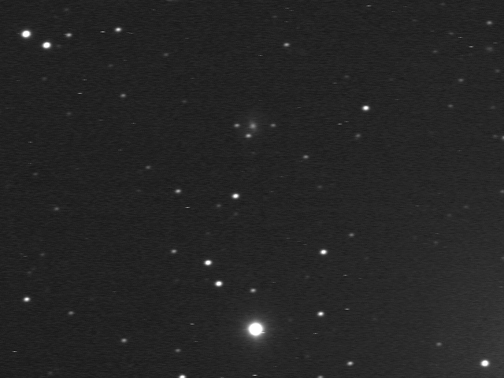 NGC 2681 (galaxy) - 06/02/2011 - 6" RC f9, StellaCam-3 8 seconds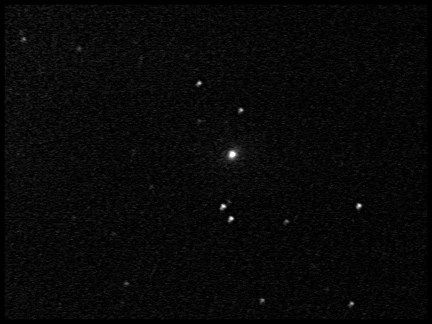 NGC 2684, 2686, 2687, 2688, 2689 & PGC2334236, 2335698, 2336067 (galaxy) - 10/24/2019 - 8" SCT f6.3, ZWO-ASI294MC @ 120 seconds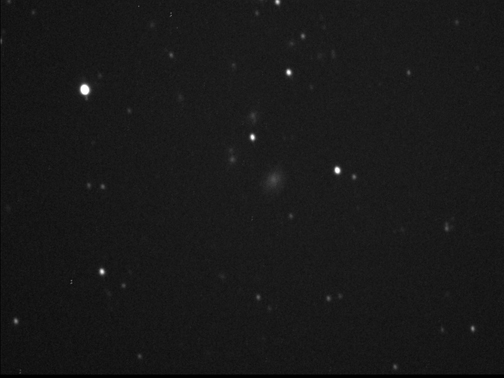 NGC 2685 (galaxy) - 06/01/2016 - 8" SCT f6.3, StellaCam-3 @ 35 seconds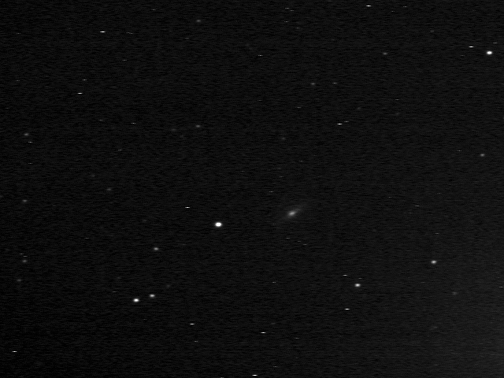 NGC 2685 (galaxy) - 03/02/2021 - 8" SCT f6.3, ASI294MC & L-Pro filter @ 30 seconds for 20 minutes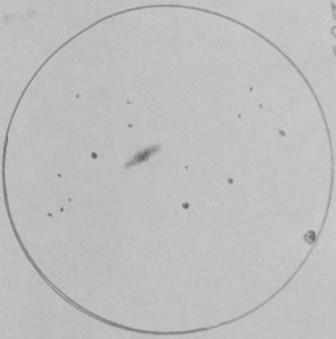 NGC2692 & UGC4671 (galaxy) - 08/29/2016 - 8" SCT f6.3, StellaCam-3 @ 60 seconds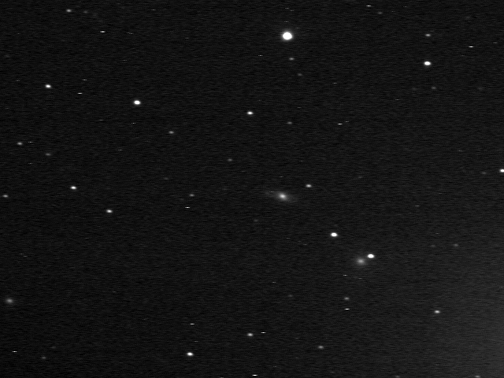 NGC 2693 & 2694 (galaxy) - 10/24/2019 - 8" SCT f6.3, ZWO-ASI294MC @ 120 seconds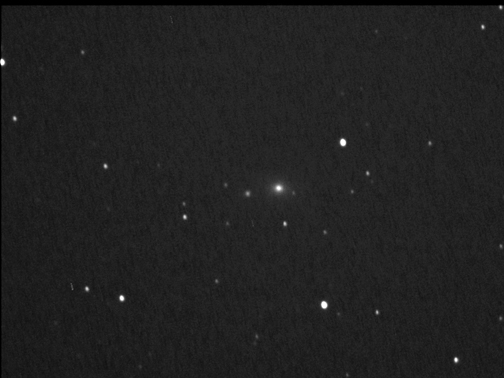 NGC 2701 & PGC25235 (galaxy) - 10/24/2019 - 8" SCT f6.3, ZWO-ASI294MC @ 120 seconds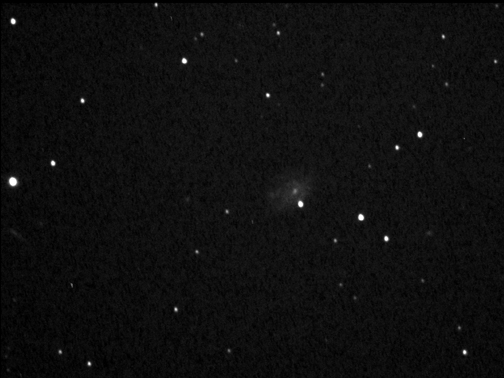 NGC 2710 (galaxy) - 10/24/2019 - 8" SCT f6.3, ZWO-ASI294MC @ 120 seconds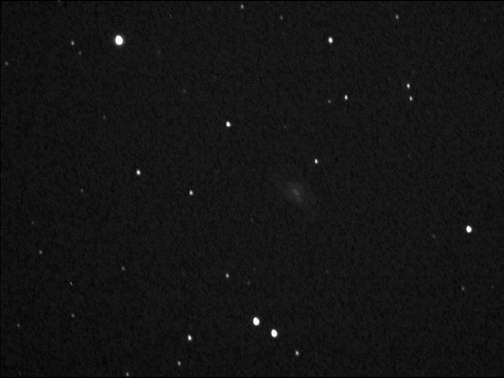 NGC 2726 (galaxy) - 10/24/2019 - 8" SCT f6.3, ZWO-ASI294MC @ 120 seconds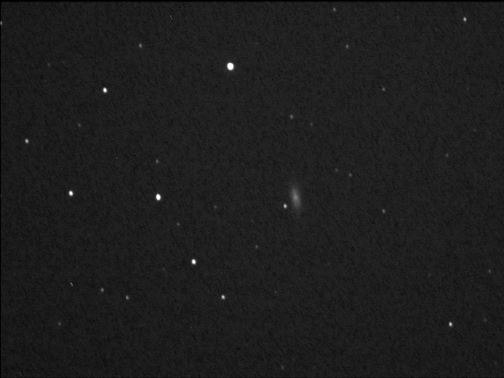 NGC 2742 (galaxy) - 06/03/2013 - 6" RC f5, StellaCam-3 20 seconds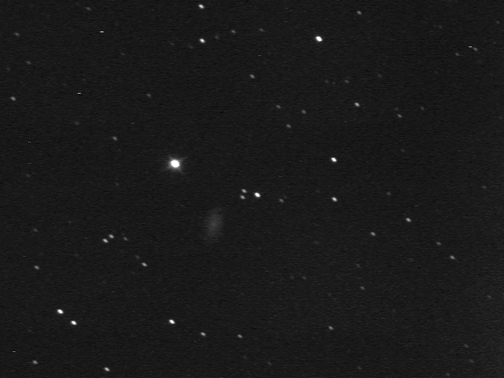 NGC 2756 & PGC25755 (galaxy) - 10/24/2019 - 8" SCT f6.3, ZWO-ASI294MC @ 120 seconds




NGC 2768 (galaxy) - 06/02/2011 - 6" RC f9, StellaCam-3 15 seconds




NGC 2787 (galaxy) - 06/02/2011 - 6" RC f9, StellaCam-3 15 seconds




NGC 2800 & PGC2414514 & 2414577 (galaxy) - 10/24/2019 - 8" SCT f6.3, ZWO-ASI294MC @ 120 seconds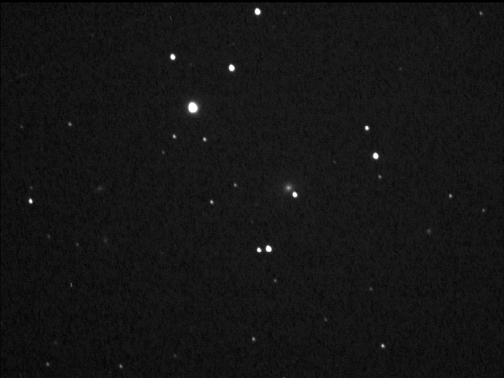 NGC 2805 (galaxy) - 10/24/2019 - 8" SCT f6.3, ZWO-ASI294MC @ 120 seconds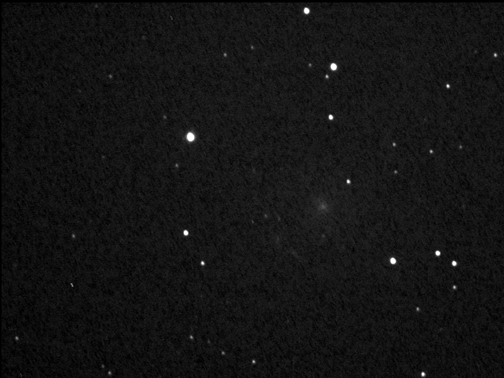 NGC 2810 (galaxy) - 10/24/2019 - 8" SCT f6.3, ZWO-ASI294MC @ 120 seconds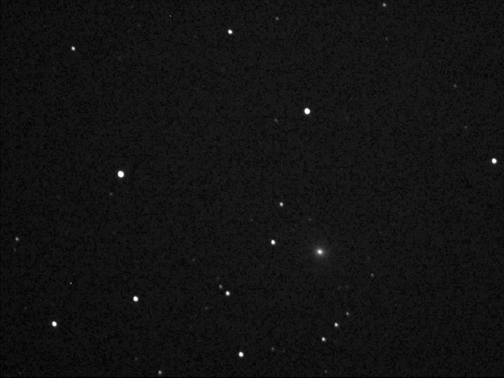 NGC 2814, 2820 & IC2458 (galaxy) - 10/24/2019 - 8" SCT f6.3, ZWO-ASI294MC @ 120 seconds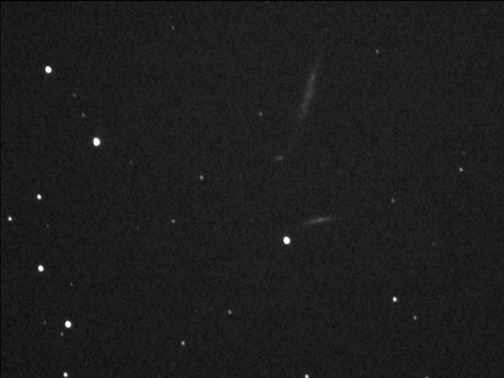 NGC 2841 (galaxy) - 06/03/2013 - 6" RC f5, StellaCam-3 20 seconds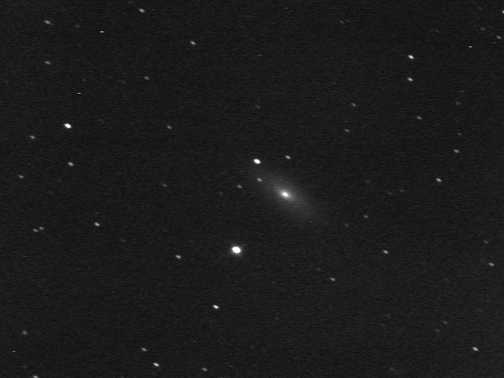 NGC 2854 & 2856 (galaxy) - 10/24/2019 - 8" SCT f6.3, ZWO-ASI294MC @ 120 seconds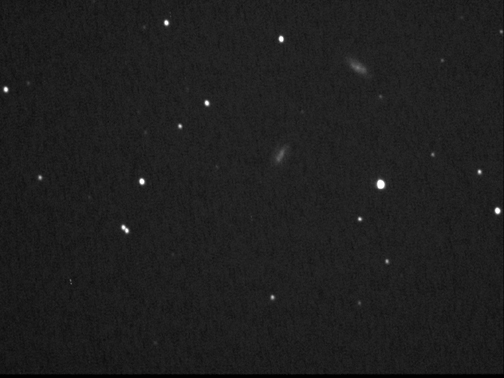 NGC 2870 (galaxy) - 10/24/2019 - 8" SCT f6.3, ZWO-ASI294MC @ 120 seconds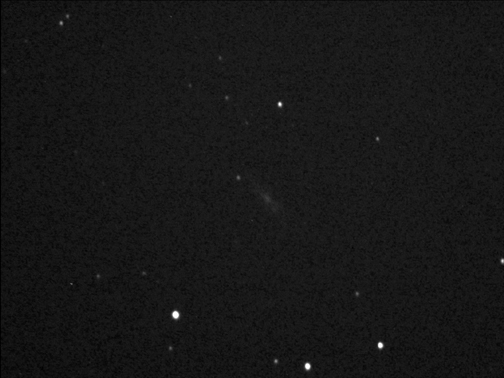 NGC 2880 (galaxy) - 10/24/2019 - 8" SCT f6.3, ZWO-ASI294MC @ 120 seconds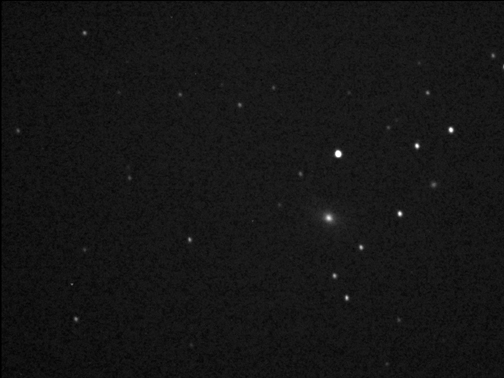 NGC 2950 (galaxy) - 06/03/2013 - 6" RC f5, StellaCam-3 20 seconds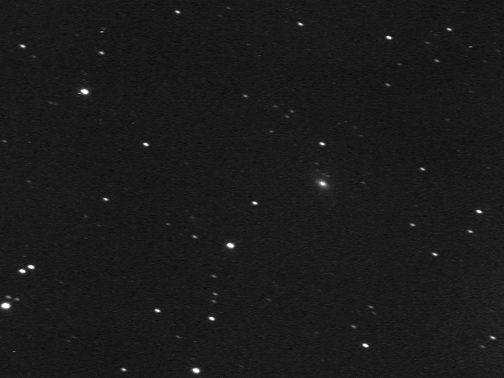 NGC 2976 (galaxy) - 06/03/2013 - 6" RC f5, StellaCam-3 20 seconds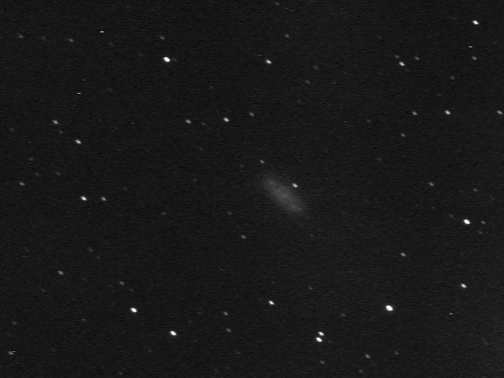 NGC 2985 (galaxy) - 06/03/2013 - 6" RC f5, StellaCam-3 20 seconds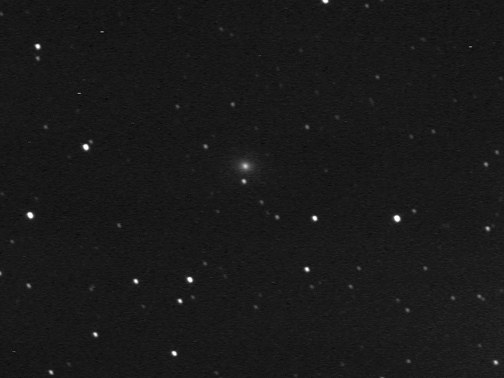 NGC 2998 (galaxy) - 10/24/2019 - 8" SCT f6.3, ZWO-ASI294MC @ 120 seconds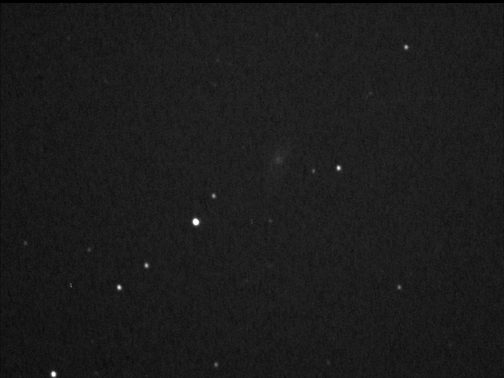 NGC 3027 (galaxy) - 06/20/2017 - 8" SCT f6.3, StellaCam-3 @ 60 seconds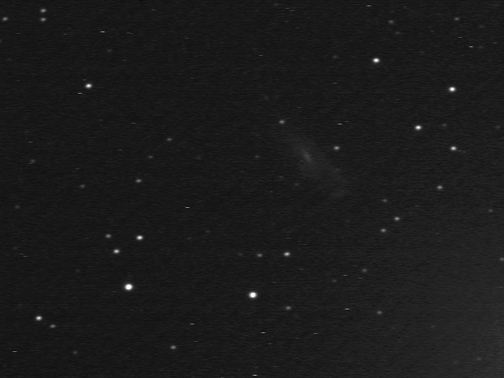 NGC 3043 (galaxy) - 06/20/2017 - 8" SCT f6.3, StellaCam-3 @ 60 seconds






NGC 3063, 3065 & 3066 (double star & galaxies) - 08/11/2015 - 8" SCT f6.3, StellaCam-3 @ 35 seconds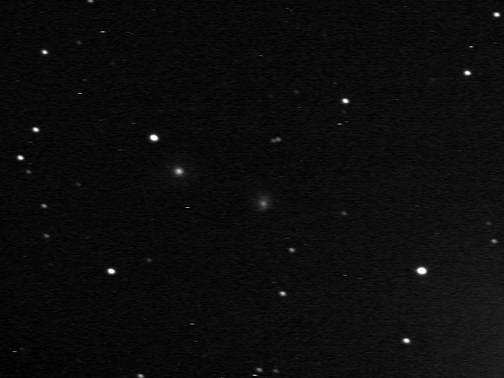 NGC 3077 (galaxy) - 06/03/2013 - 6" RC f5, StellaCam-3 20 seconds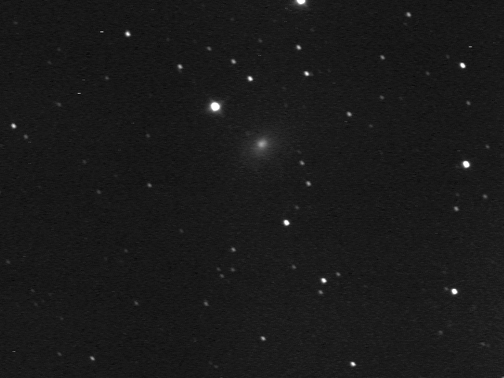 NGC 3073 & 3079 (galaxy) - 06/03/2013 - 6" RC f5, StellaCam-3 20 seconds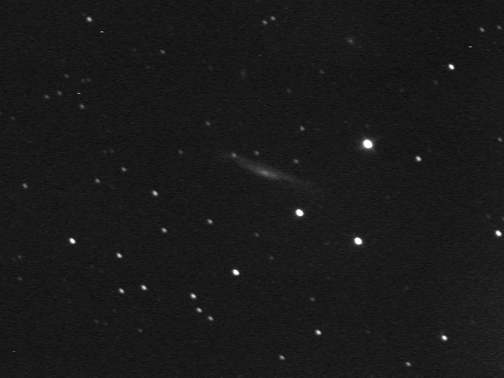 NGC 3102 (galaxy) - 06/20/2017 - 8" SCT f6.3, StellaCam-3 @ 60 seconds






NGC 3182 (galaxy) - 06/20/2017 - 8" SCT f6.3, StellaCam-3 @ 60 seconds






NGC 3184 (galaxy) - 06/03/2013 - 6" RC f5, StellaCam-3 25 seconds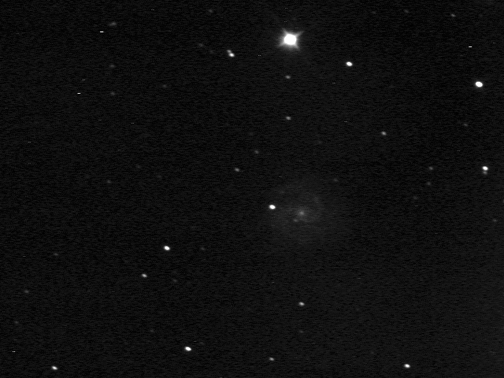 NGC 3188 & 3188A (galaxy) - 06/20/2017 - 8" SCT f6.3, StellaCam-3 @ 60 seconds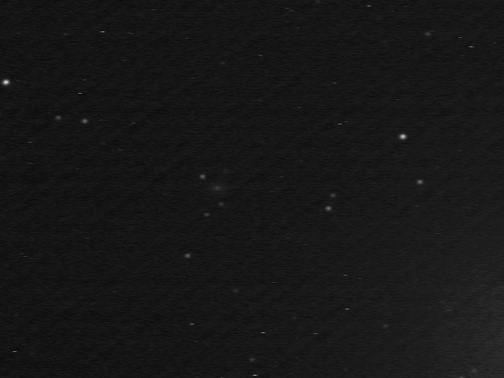 NGC 3192 (galaxy) - 04/18/2020 - 6" RC f6.3, ZWO-ASI294MC @ 120 seconds




NGC 3198 (galaxy) - 06/03/2013 - 6" RC f5, StellaCam-3 20 seconds



NGC 3202, 3205 & 3207 (galaxy) - 05/12/2020 - 8" SCT f6.3, ZWO-ASI294MC @ 120 seconds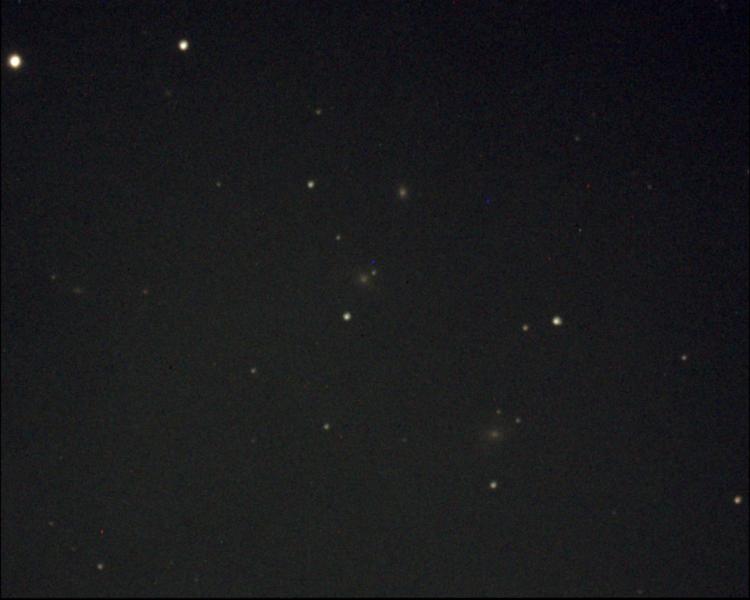 NGC 3206 (galaxy) - 04/18/2020 - 6" RC f6.3, ZWO-ASI294MC @ 120 seconds



NGC 3214 & 3220 (galaxy) - 05/12/2020 - 8" SCT f6.3, ZWO-ASI294MC @ 120 seconds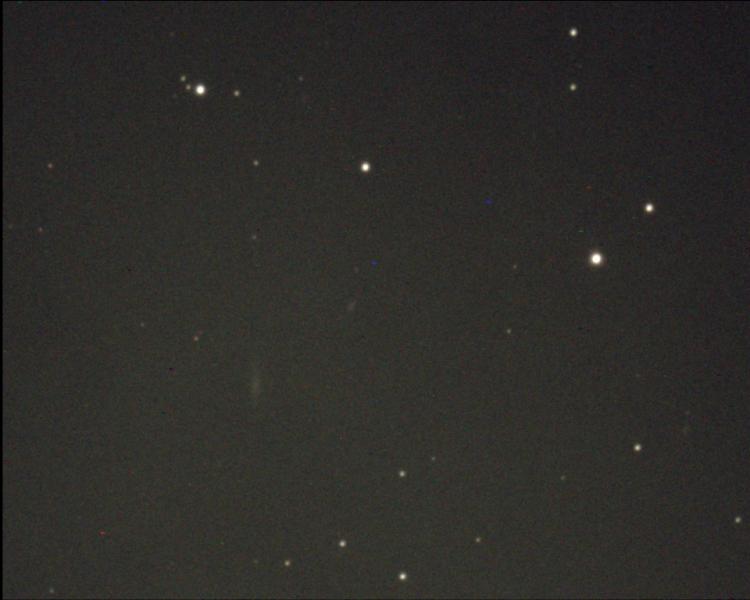 NGC 3225 (galaxy) - 04/18/2020 - 6" RC f6.3, ZWO-ASI294MC @ 120 seconds




NGC 3237 (galaxy) - 04/18/2020 - 6" RC f6.3, ZWO-ASI294MC @ 120 seconds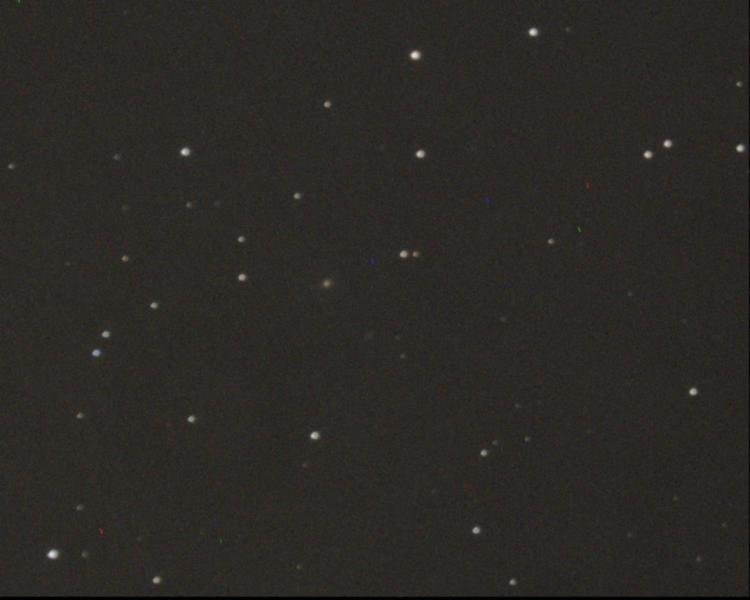 NGC 3238 (galaxy) - 04/18/2020 - 6" RC f6.3, ZWO-ASI294MC @ 120 seconds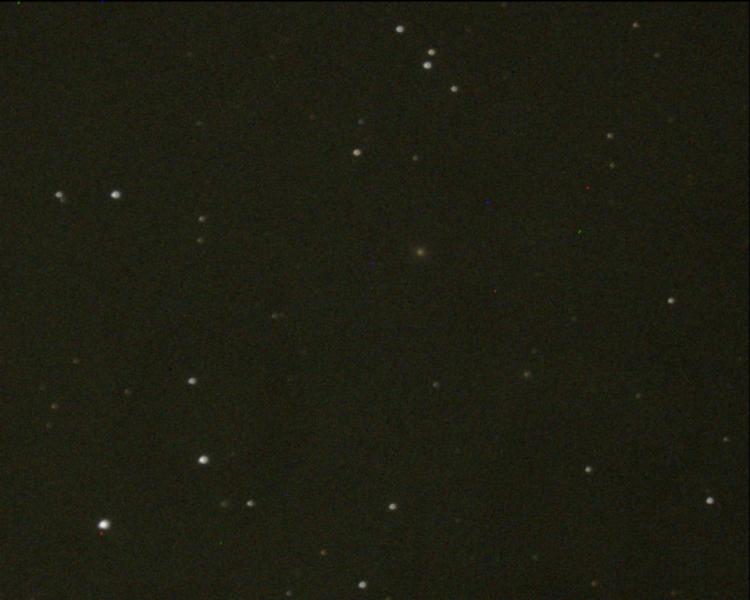 NGC 3259 (galaxy) - 08/11/2015 - 8" SCT f6.3, StellaCam-3 @ 35 seconds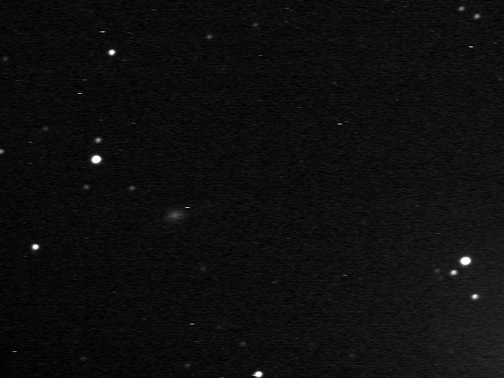 NGC 3266 (galaxy) - 04/18/2020 - 6" RC f6.3, ZWO-ASI294MC @ 120 seconds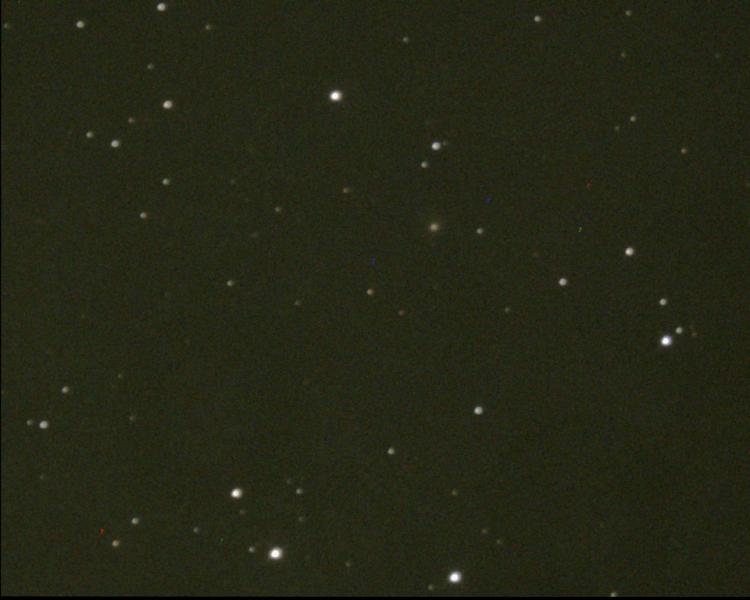 NGC 3284, 3286 & 3288 (galaxy) - 04/18/2020 - 6" RC f6.3, ZWO-ASI294MC @ 120 seconds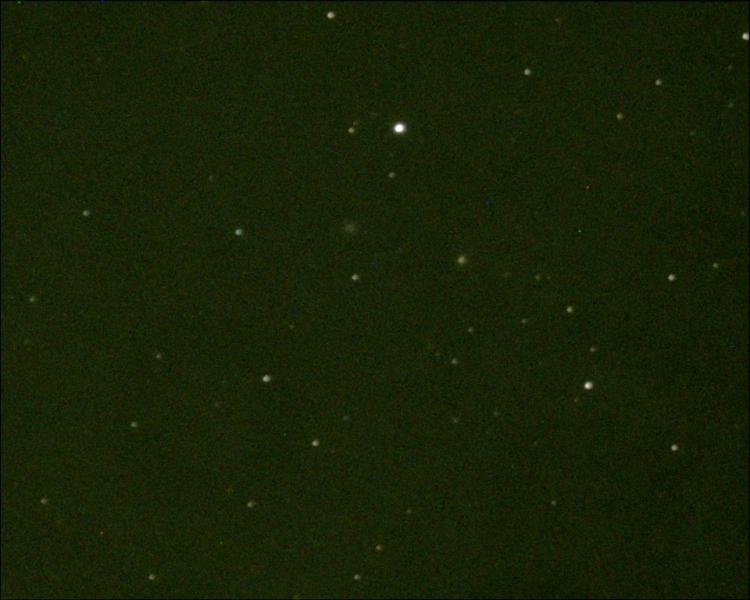 NGC 3298 (galaxy) - 04/18/2020 - 6" RC f6.3, ZWO-ASI294MC @ 120 seconds




NGC 3310 (galaxy) - 06/03/2013 - 6" RC f5, StellaCam-3 20 seconds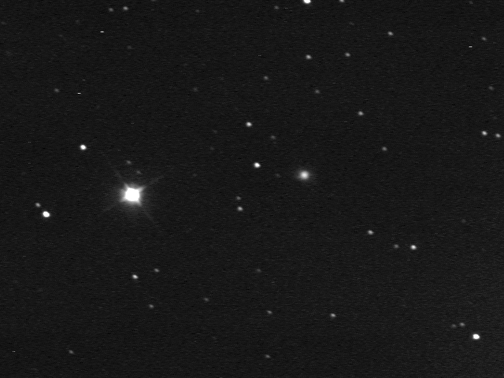 NGC 3319 (galaxy) - 04/18/2020 - 6" RC f6.3, ZWO-ASI294MC @ 120 seconds




NGC 3320 (galaxy) - 04/18/2020 - 6" RC f6.3, ZWO-ASI294MC @ 120 seconds






NGC 3348 (galaxy) - 08/11/2015 - 8" SCT f6.3, StellaCam-3 @ 35 seconds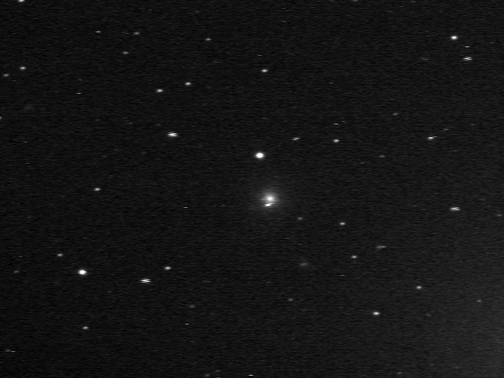 NGC 3353 (galaxy) - 06/01/2016 - 8" SCT f6.3, StellaCam-3 @ 35 seconds






NGC 3359 (galaxy) - 06/02/2011 - 6" RC f9, StellaCam-3 15 seconds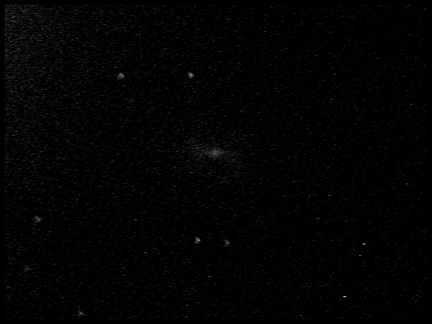 NGC 3364 (galaxy) - 04/18/2020 - 6" RC f6.3, ZWO-ASI294MC @ 120 seconds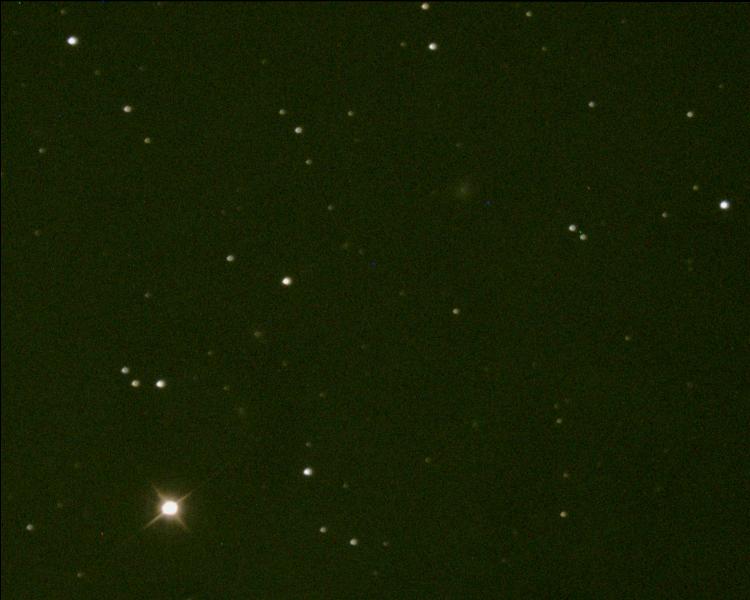 NGC 3374 (galaxy) - 04/18/2020 - 6" RC f6.3, ZWO-ASI294MC @ 120 seconds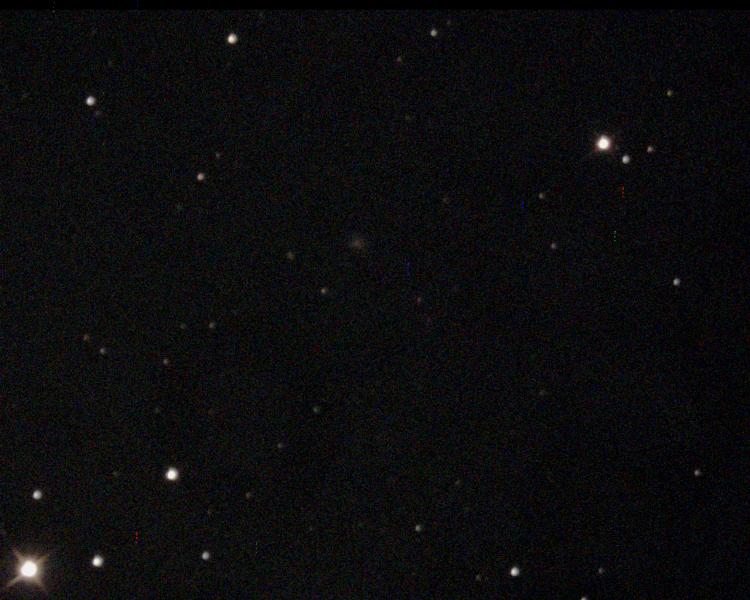 NGC 3392 & 3394 (galaxy) - 04/18/2020 - 6" RC f6.3, ZWO-ASI294MC @ 120 seconds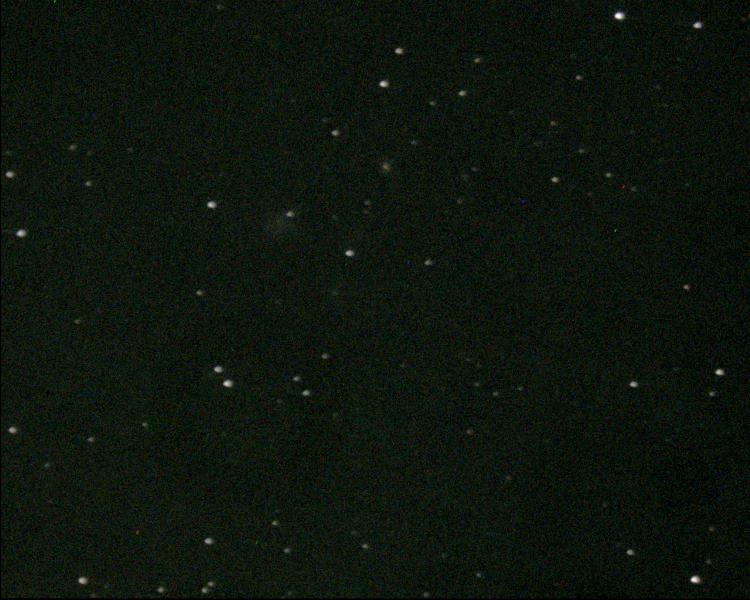 NGC 3398 (galaxy) - 04/18/2020 - 6" RC f6.3, ZWO-ASI294MC @ 120 seconds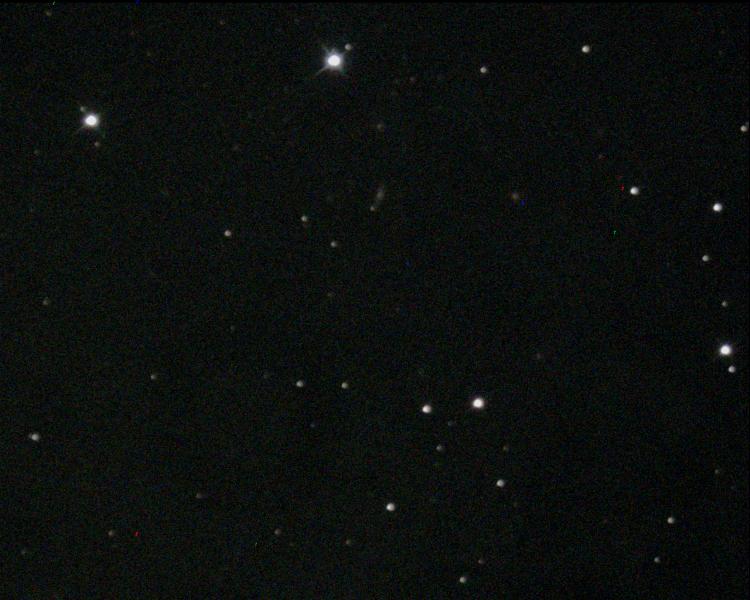 NGC 3407 (galaxy) - 04/18/2020 - 6" RC f6.3, ZWO-ASI294MC @ 120 seconds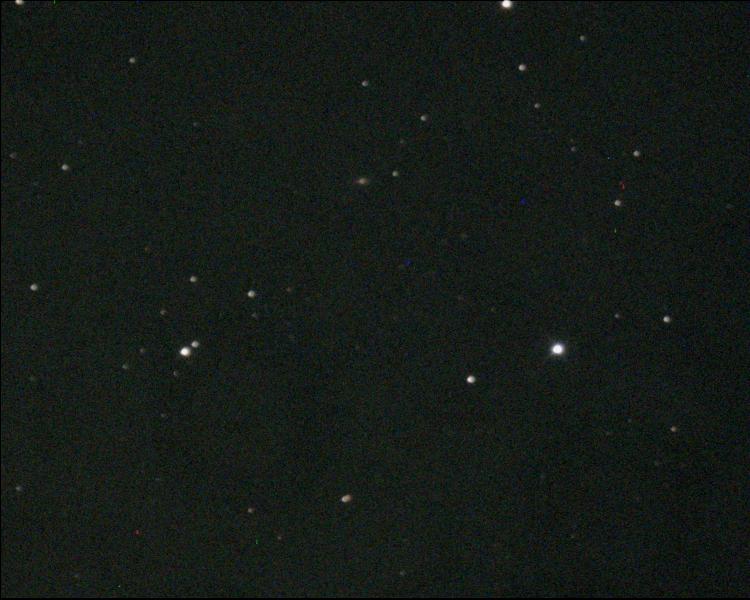 NGC 3408 (galaxy) - 04/18/2020 - 6" RC f6.3, ZWO-ASI294MC @ 120 seconds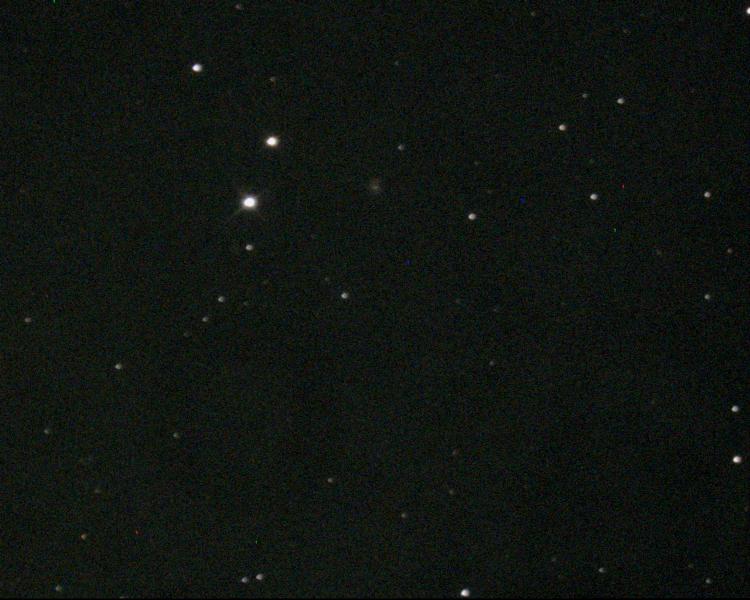 NGC 3415 & 3416 (galaxy) - 04/18/2020 - 6" RC f6.3, ZWO-ASI294MC @ 120 seconds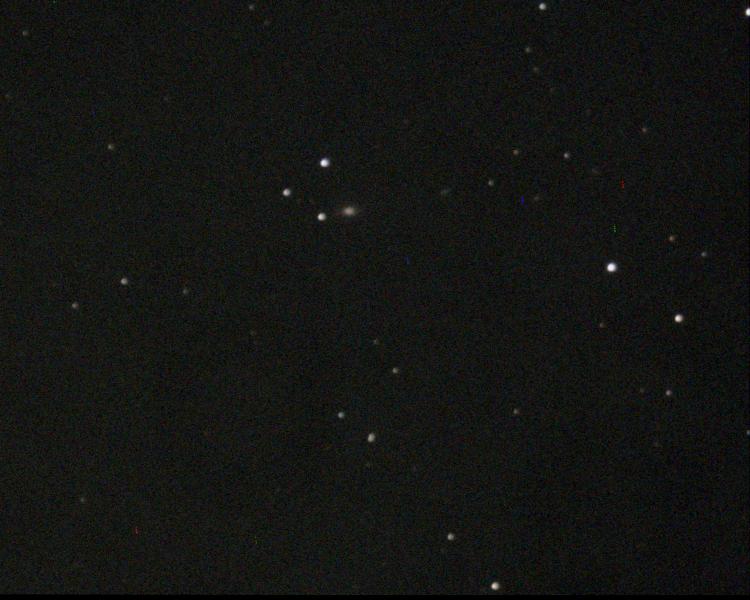 NGC 3435 (galaxy) - 04/18/2020 - 6" RC f6.3, ZWO-ASI294MC @ 120 seconds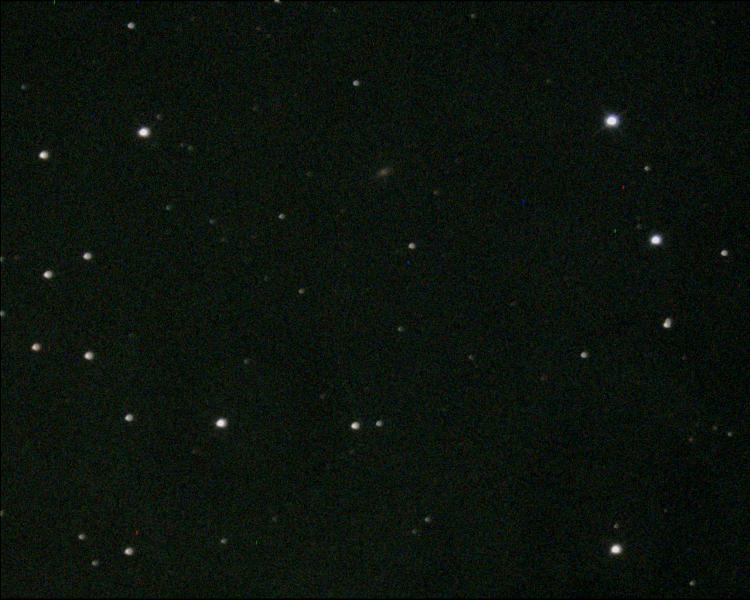 NGC 3440 (galaxy) - 06/01/2016 - 8" SCT f6.3, StellaCam-3 @ 35 seconds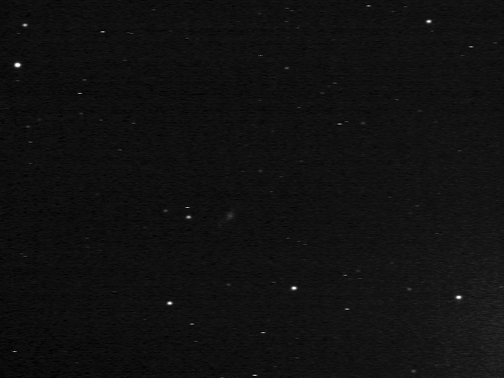 NGC 3445 (galaxy) - 06/01/2016 - 8" SCT f6.3, StellaCam-3 @ 35 seconds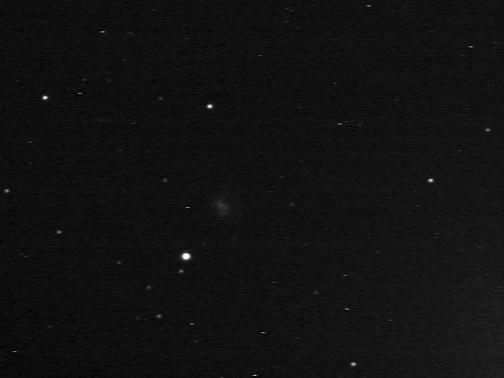 NGC 3448 (galaxy) - 04/18/2020 - 6" RC f6.3, ZWO-ASI294MC @ 120 seconds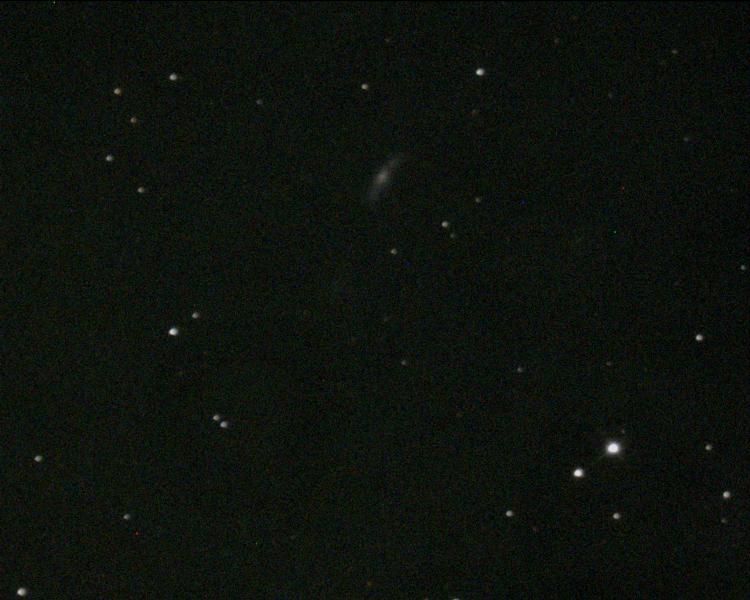 NGC 3458 (galaxy) - 06/01/2016 - 8" SCT f6.3, StellaCam-3 @ 35 seconds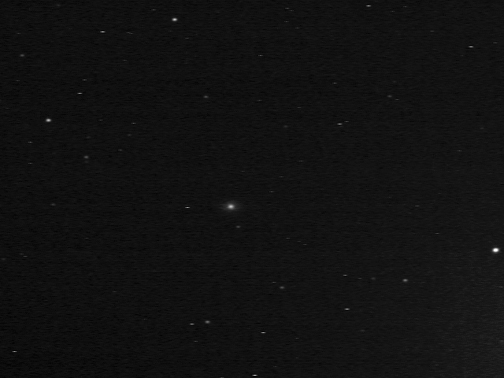 NGC 3468 (galaxy) - 04/18/2020 - 6" RC f6.3, ZWO-ASI294MC @ 120 seconds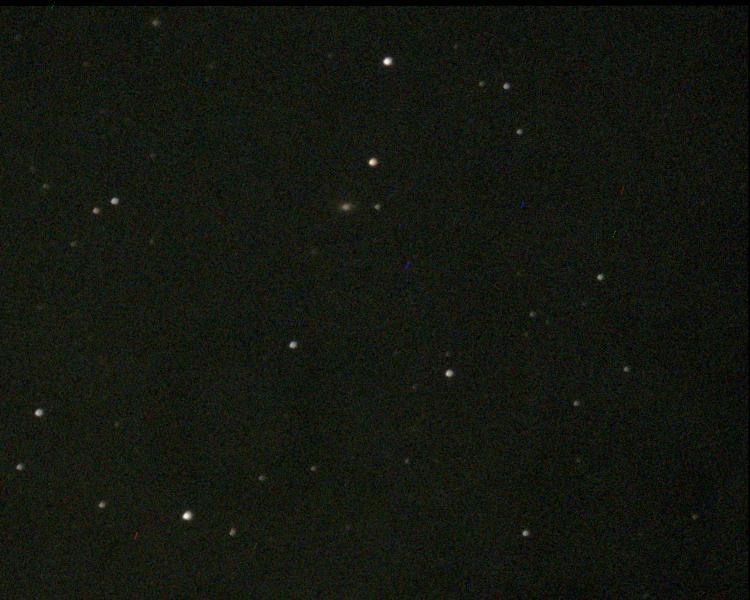 NGC 3470 (galaxy) - 04/18/2020 - 6" RC f6.3, ZWO-ASI294MC @ 120 seconds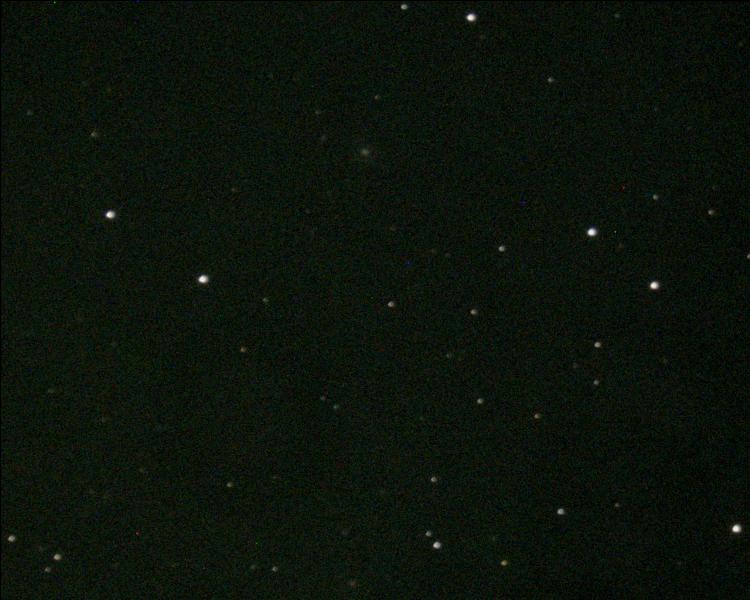 NGC 3471 (galaxy) - 04/18/2020 - 6" RC f6.3, ZWO-ASI294MC @ 120 seconds




NGC 3478 (galaxy) - 04/18/2020 - 6" RC f6.3, ZWO-ASI294MC @ 120 seconds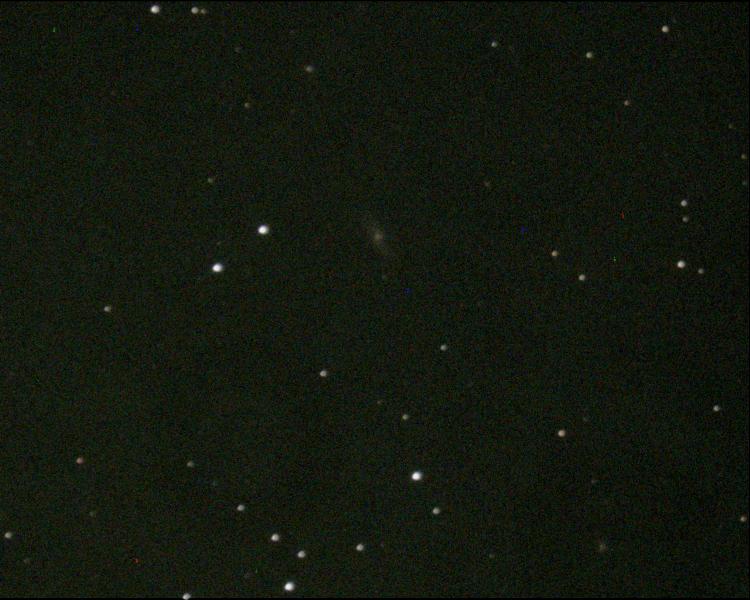 NGC 3488 & MCG101644 (galaxy) - 04/18/2020 - 6" RC f6.3, ZWO-ASI294MC @ 120 seconds




NGC 3499 (galaxy) - 04/18/2020 - 6" RC f6.3, ZWO-ASI294MC @ 120 seconds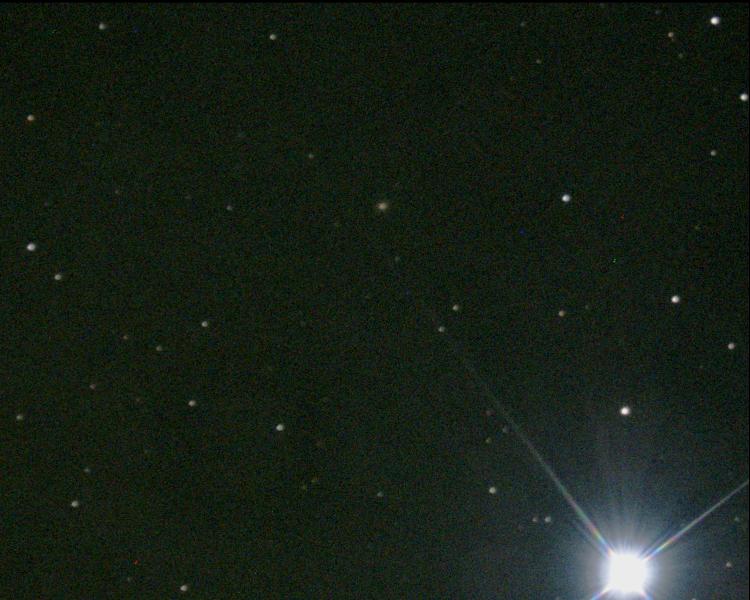 NGC 3516 (galaxy) - 08/11/2015 - 8" SCT f6.3, StellaCam-3 @ 35 seconds




NGC 3517 (galaxy) - 04/18/2020 - 6" RC f6.3, ZWO-ASI294MC @ 120 seconds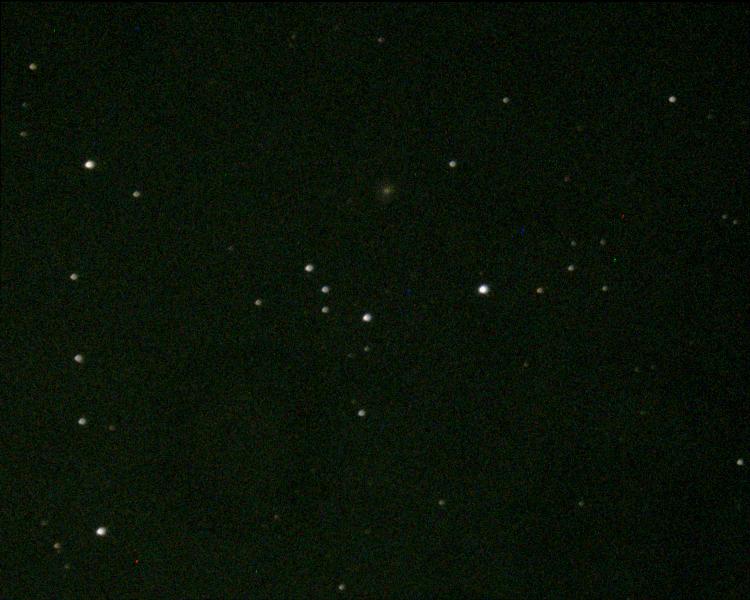 NGC 3527 & MCG52658 (galaxy) - 04/18/2020 - 6" RC f6.3, ZWO-ASI294MC @ 120 seconds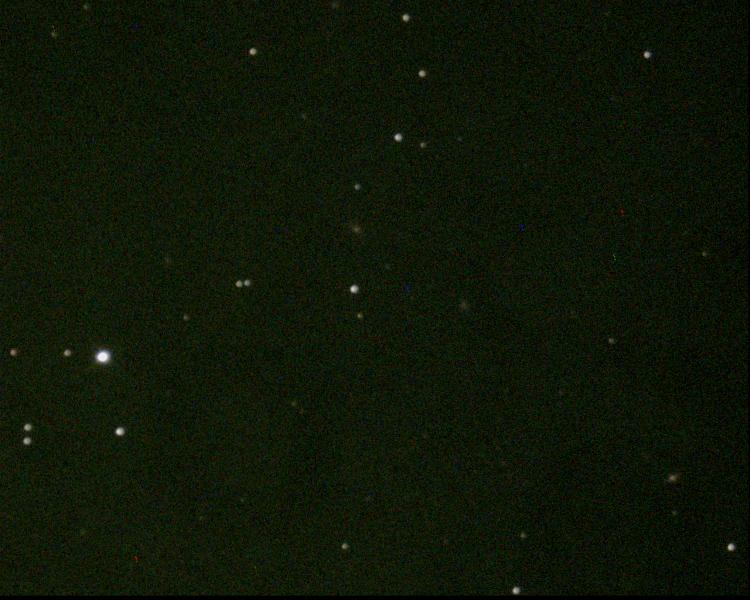 NGC 3530 (galaxy) - 04/18/2020 - 6" RC f6.3, ZWO-ASI294MC @ 120 seconds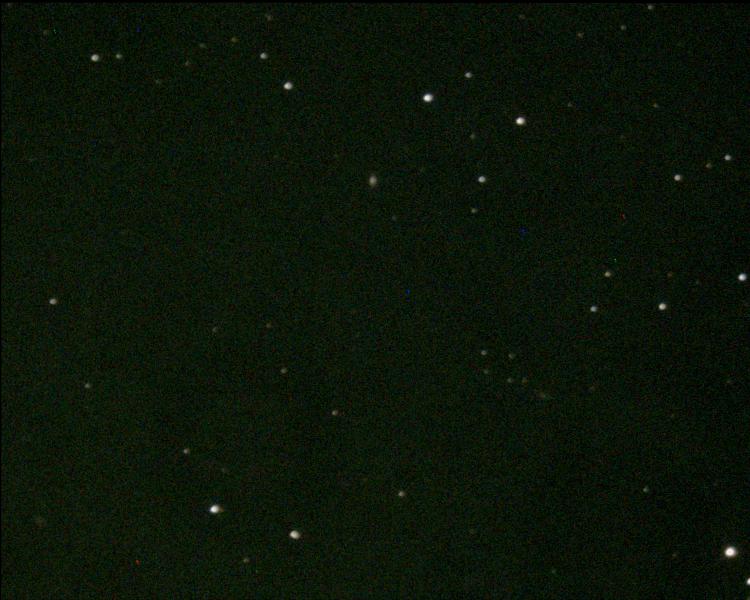 NGC 3543 (galaxy) - 04/18/2020 - 6" RC f6.3, ZWO-ASI294MC @ 120 seconds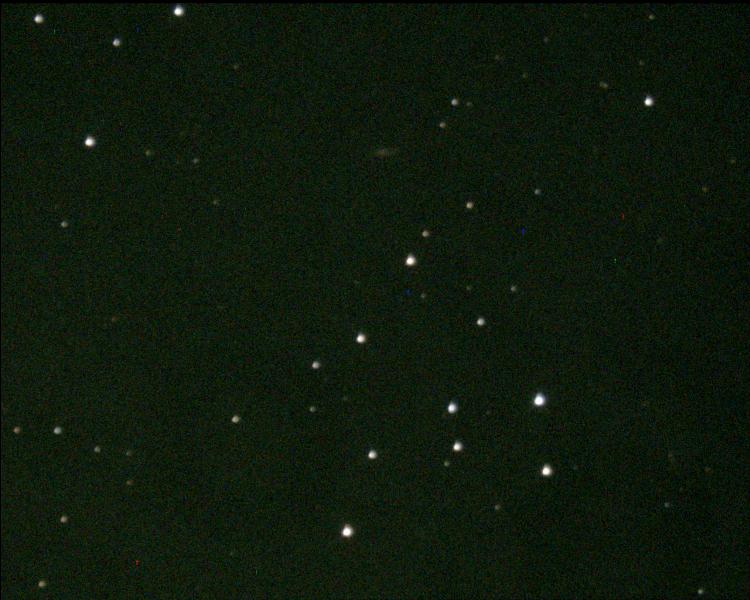 NGC 3549 (galaxy) - 04/18/2020 - 6" RC f6.3, ZWO-ASI294MC @ 120 seconds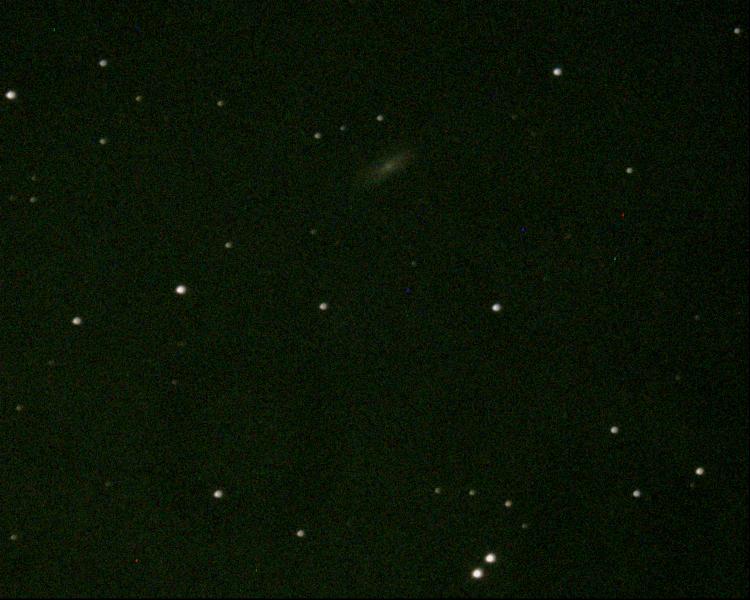 NGC 3550, 3552, 3553, 3554, PGC33924, 83461, 83462, 83464, 83467, 1843145, 1843209, 1846028
(galaxy group - Abell 1185) - 05/12/2020 - 8" SCT f6.3, ZWO-ASI294MC @ 120 seconds



NGC 3577 & 3583 (galaxy) - 05/12/2020 - 8" SCT f6.3, ZWO-ASI294MC @ 120 seconds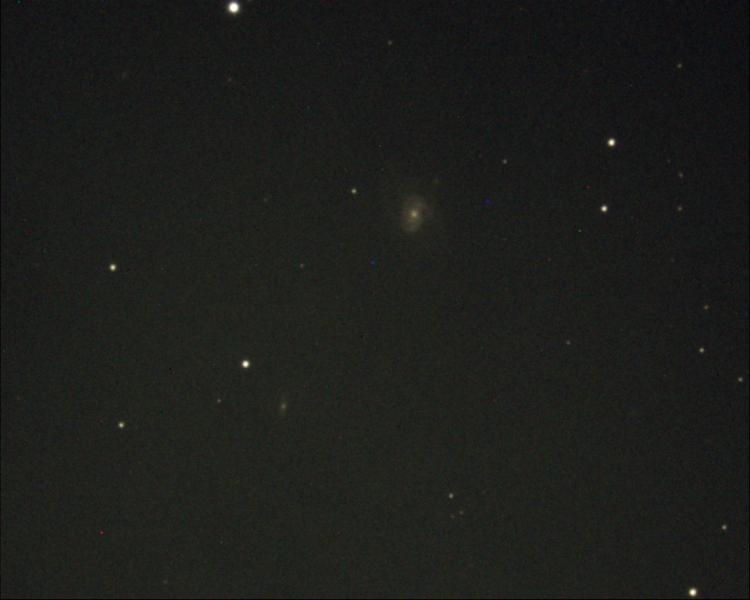 NGC 3589 & PGC2606307 (galaxy) - 05/12/2020 - 8" SCT f6.3, ZWO-ASI294MC @ 120 seconds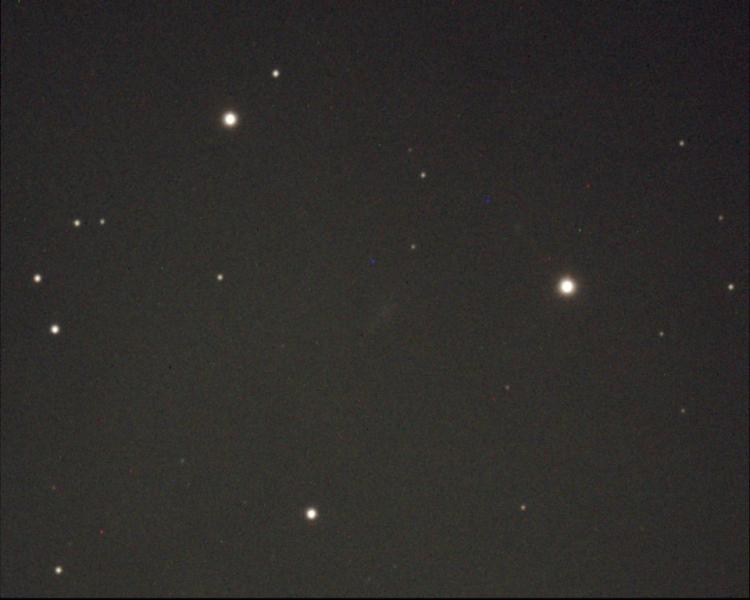 NGC 3594, PGC34356 & 2514850 (galaxy) - 05/12/2020 - 8" SCT f6.3, ZWO-ASI294MC @ 120 seconds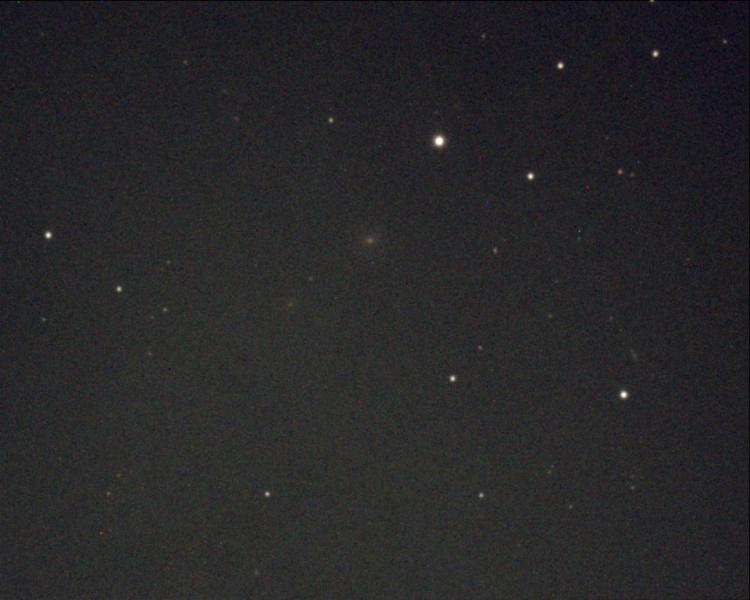 NGC 3595 (galaxy) - 05/12/2020 - 8" SCT f6.3, ZWO-ASI294MC @ 120 seconds



NGC 3600 (galaxy) - 05/12/2020 - 8" SCT f6.3, ZWO-ASI294MC @ 120 seconds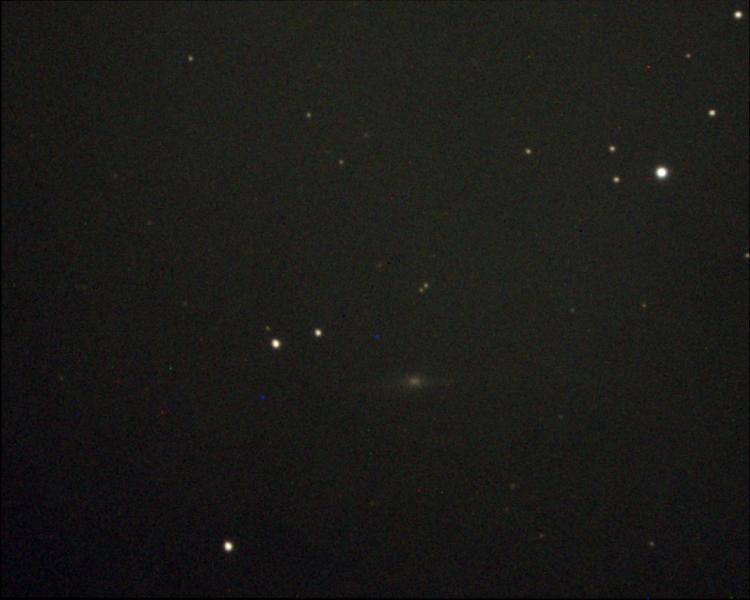 NGC 3610 (galaxy) - 06/03/2013 - 6" RC f5, StellaCam-3 20 seconds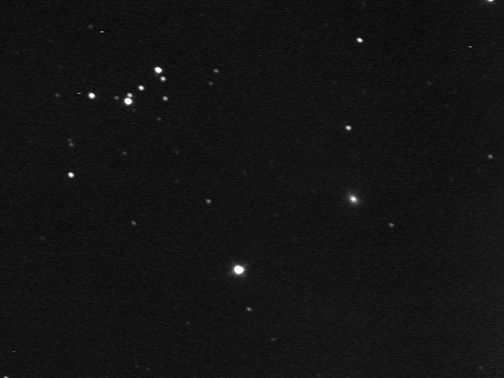 NGC 3613 (galaxy) - 06/03/2013 - 6" RC f5, StellaCam-3 20 seconds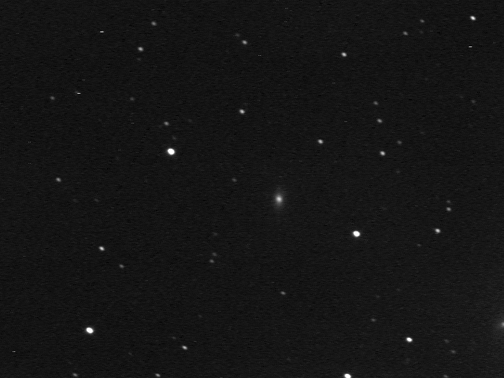 NGC 3614 & 3614A (galaxy) - 05/12/2020 - 8" SCT f6.3, ZWO-ASI294MC @ 120 seconds




NGC 3619 & 3625 (galaxy) - 06/03/2013 - 6" RC f5, StellaCam-3 20 seconds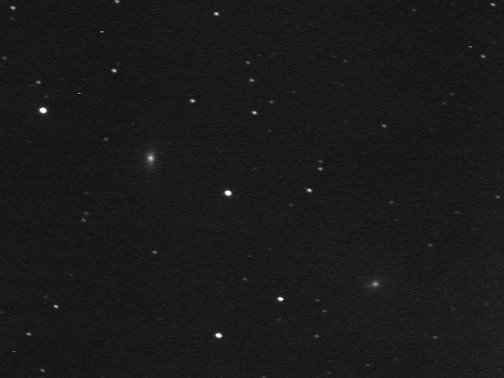 NGC 3622 (galaxy) - 05/12/2020 - 8" SCT f6.3, ZWO-ASI294MC @ 120 seconds




NGC 3631 (galaxy) - 06/02/2011 - 6" RC f9, StellaCam-3 15 seconds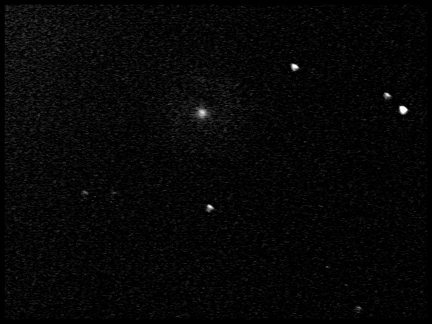 NGC 3642 (galaxy) - 06/13/2015 - 8" SCT f6.3, StellaCam-3 @ 35 seconds



NGC 3652, PGC213827 & 2109255 (galaxy) - 05/12/2020 - 8" SCT f6.3, ZWO-ASI294MC @ 120 seconds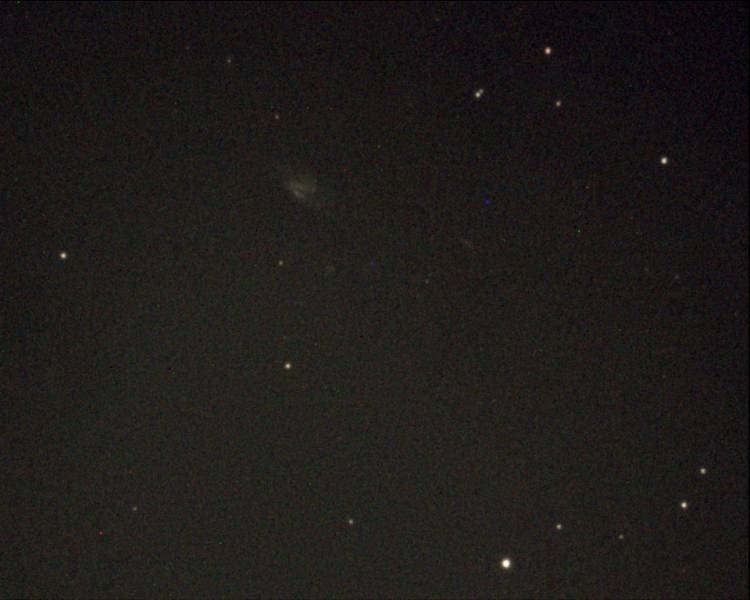 NGC 3654 (galaxy) - 05/12/2020 - 8" SCT f6.3, ZWO-ASI294MC @ 120 seconds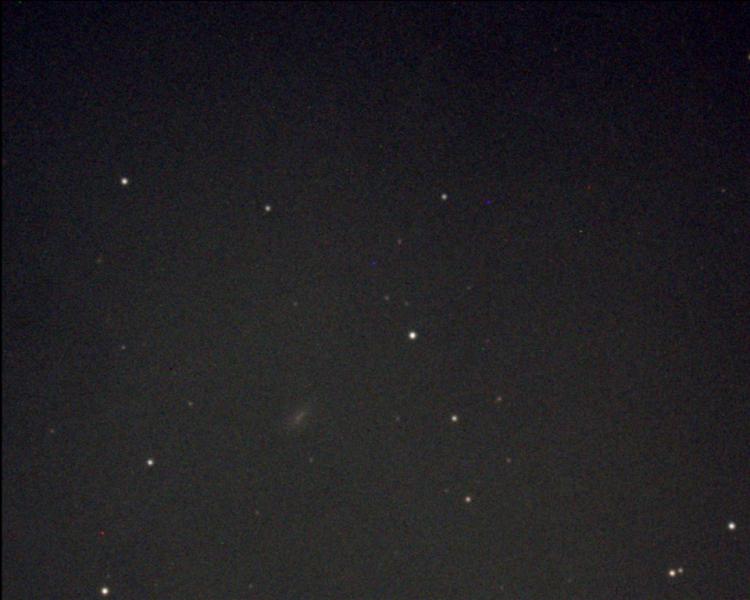 NGC 3656 (galaxy) - 05/12/2020 - 8" SCT f6.3, ZWO-ASI294MC @ 120 seconds



NGC 3657 (galaxy) - 05/12/2020 - 8" SCT f6.3, ZWO-ASI294MC @ 120 seconds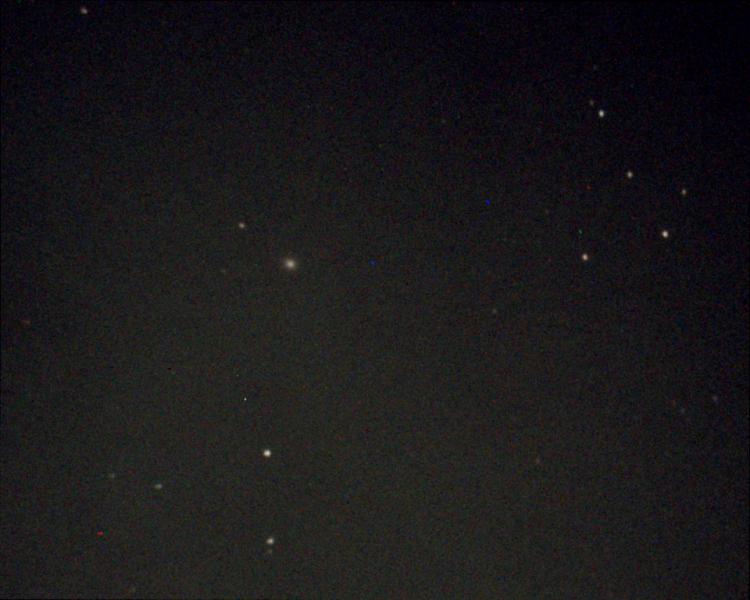 NGC 3658 (galaxy) - 05/12/2020 - 8" SCT f6.3, ZWO-ASI294MC @ 120 seconds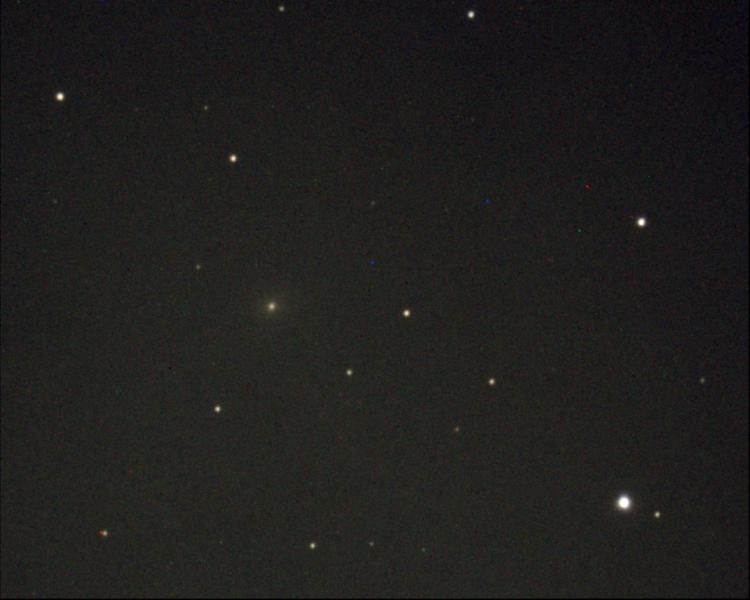 NGC 3665 (galaxy) - 03/08/2013 - 8" SCT f6.3, StellaCam-3 25 seconds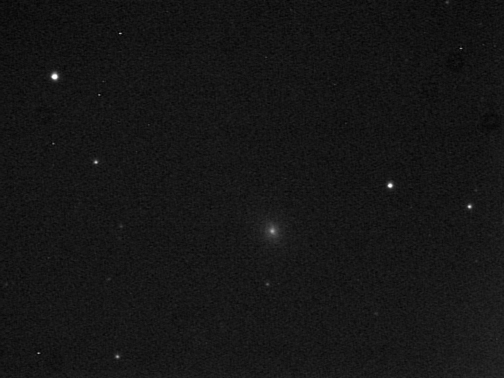 NGC 3668 (galaxy) - 05/12/2020 - 8" SCT f6.3, ZWO-ASI294MC @ 120 seconds



NGC 3669 (galaxy) - 05/12/2020 - 8" SCT f6.3, ZWO-ASI294MC @ 120 seconds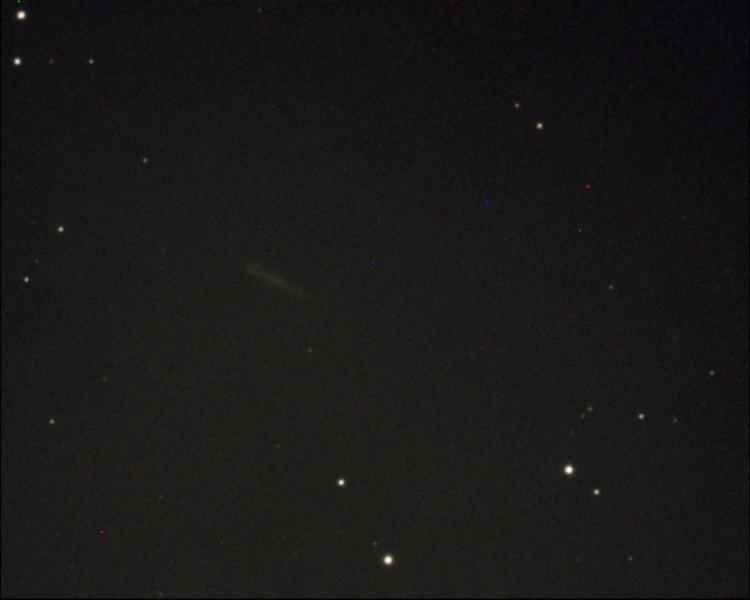 NGC 3671 (galaxy) - 05/12/2020 - 8" SCT f6.3, ZWO-ASI294MC @ 120 seconds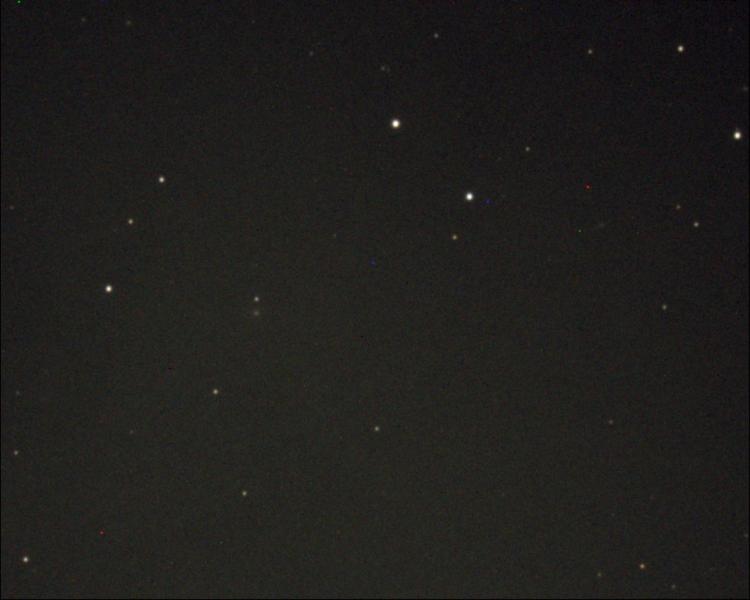 NGC 3674 (galaxy) - 08/11/2018 - 8" SCT f6.3, StellaCam-3 @ 45 seconds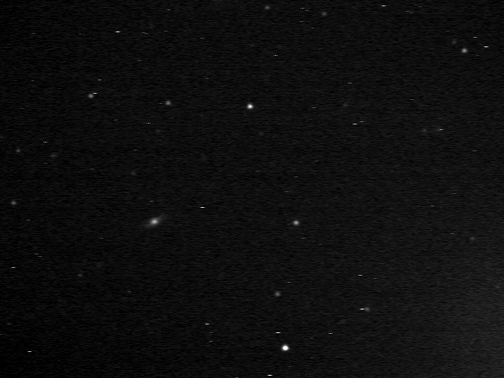 NGC 3675 (galaxy) - 06/03/2013 - 6" RC f5, StellaCam-3 20 seconds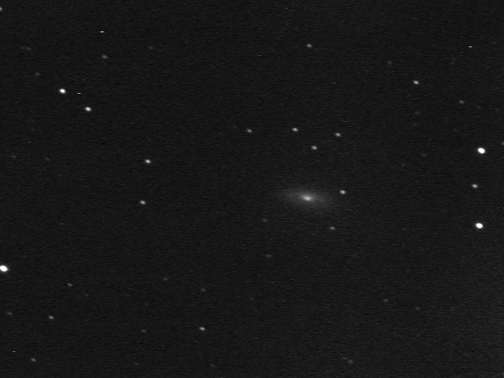 NGC 3683 (galaxy) - 06/13/2015 - 8" SCT f6.3, StellaCam-3 @ 35 seconds



NGC 3687 (galaxy) - 05/13/2020 - 8" SCT f6.3, ZWO-ASI294MC @ 120 seconds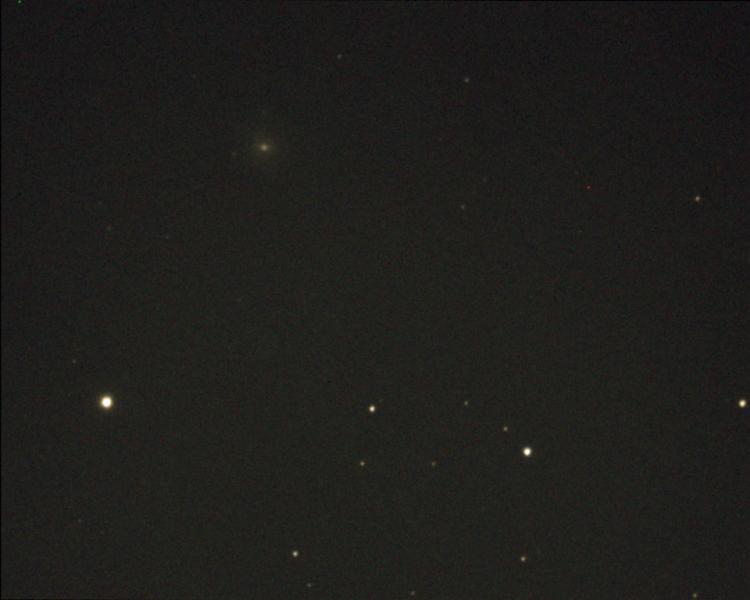 NGC 3690 & IC694 (galaxy) - 06/13/2015 - 8" SCT f6.3, StellaCam-3 @ 35 seconds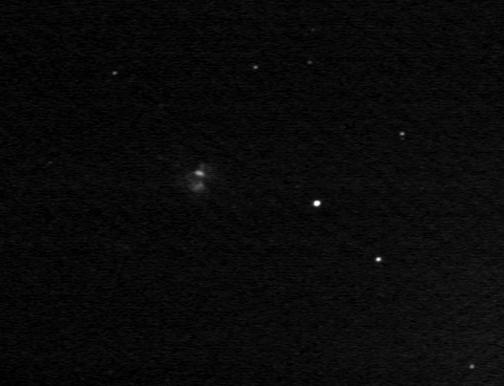 NGC 3714 & PGC1831549 (galaxy) - 05/13/2020 - 8" SCT f6.3, ZWO-ASI294MC @ 120 seconds




NGC 3718 & 3729 (galaxy) - 06/03/2013 - 6" RC f5, StellaCam-3 20 seconds



NGC 3718 (galaxy) - 05/13/2020 - 8" SCT f6.3, ZWO-ASI294MC @ 120 seconds




NGC 3725 (galaxy) - 08/11/2018 - 8" SCT f6.3, StellaCam-3 @ 45 seconds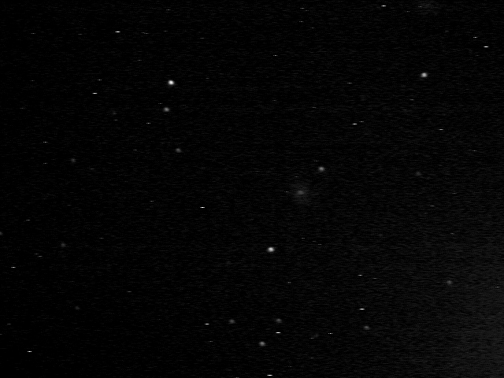 NGC 3726 (galaxy) - 06/02/2011 - 6" RC f9, StellaCam-3 20 seconds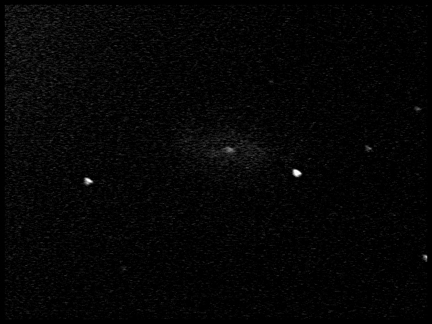 NGC 3733 (galaxy) - 08/11/2018 - 8" SCT f6.3, StellaCam-3 @ 45 seconds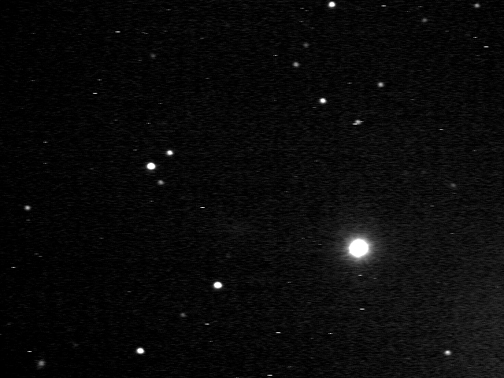 NGC 3737 (galaxy) - 08/11/2018 - 8" SCT f6.3, StellaCam-3 @ 45 seconds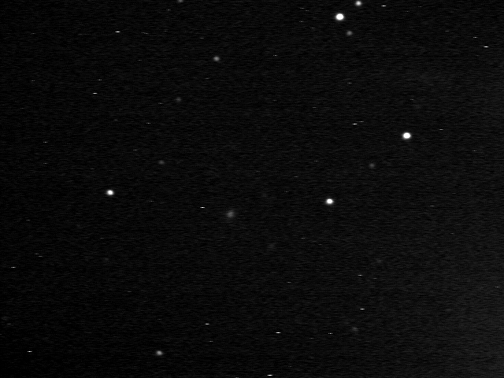 NGC 3738 (galaxy) - 06/13/2015 - 8" SCT f6.3, StellaCam-3 @ 35 seconds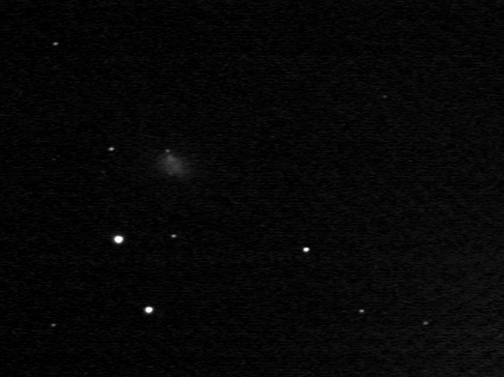 NGC 3740 (galaxy) - 05/13/2020 - 8" SCT f6.3, ZWO-ASI294MC @ 120 seconds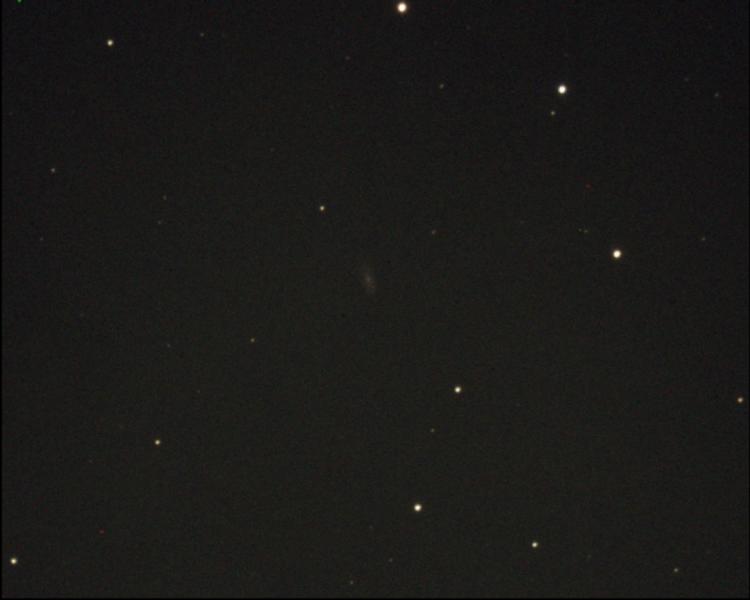 NGC 3756 (galaxy) - 06/13/2015 - 8" SCT f6.3, StellaCam-3 @ 35 seconds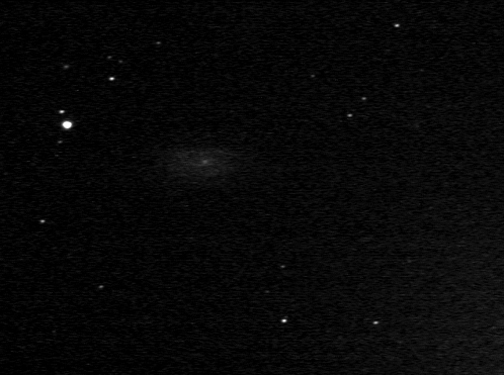 NGC 3757 (galaxy) - 05/13/2020 - 8" SCT f6.3, ZWO-ASI294MC @ 120 seconds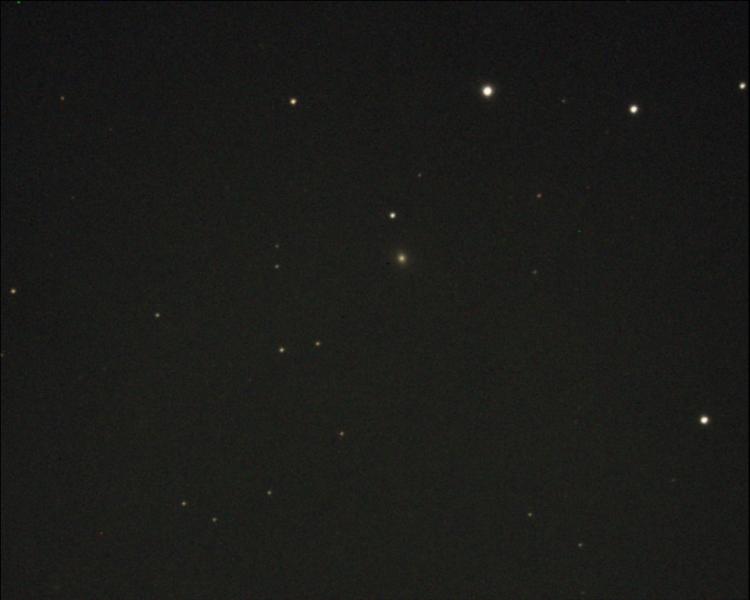 NGC 3762 (galaxy) - 05/13/2020 - 8" SCT f6.3, ZWO-ASI294MC @ 120 seconds




NGC 3769 & 3769A (galaxy) - 06/13/2015 - 8" SCT f6.3, StellaCam-3 @ 35 seconds



NGC 3770 (galaxy) - 05/13/2020 - 8" SCT f6.3, ZWO-ASI294MC @ 120 seconds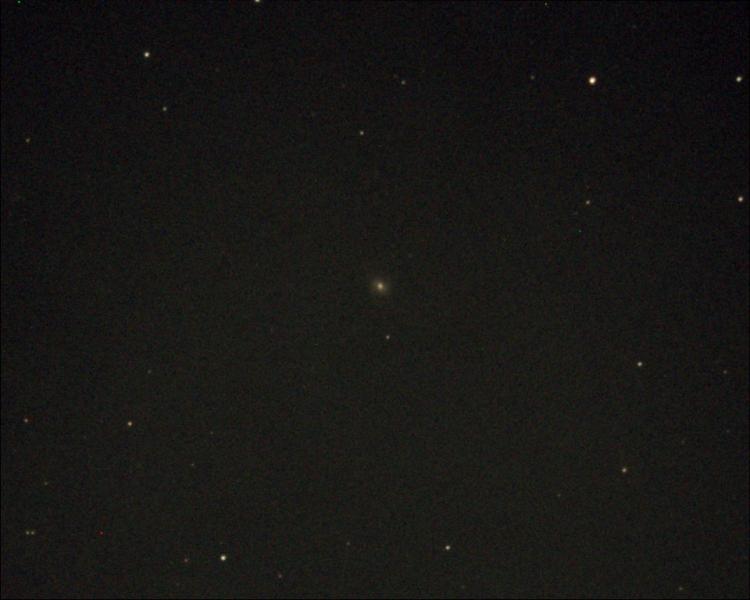 NGC 3780 (galaxy) - 06/13/2015 - 8" SCT f6.3, StellaCam-3 @ 35 seconds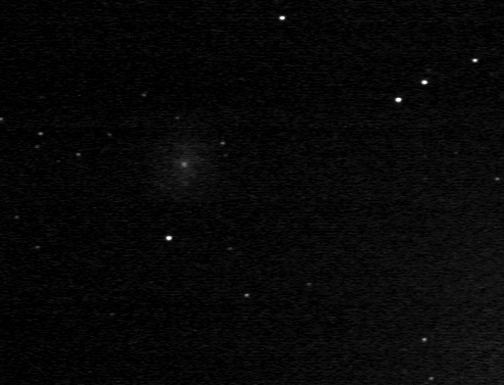 NGC 3782 (galaxy) - 06/13/2015 - 8" SCT f6.3, StellaCam-3 @ 35 seconds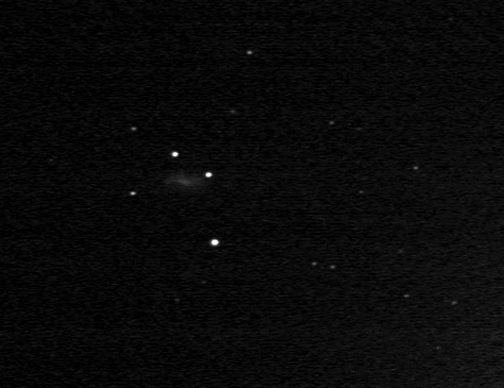 NGC 3794 (galaxy) - 05/13/2020 - 8" SCT f6.3, ZWO-ASI294MC @ 120 seconds



NGC 3795 (galaxy) - 05/13/2020 - 8" SCT f6.3, ZWO-ASI294MC @ 120 seconds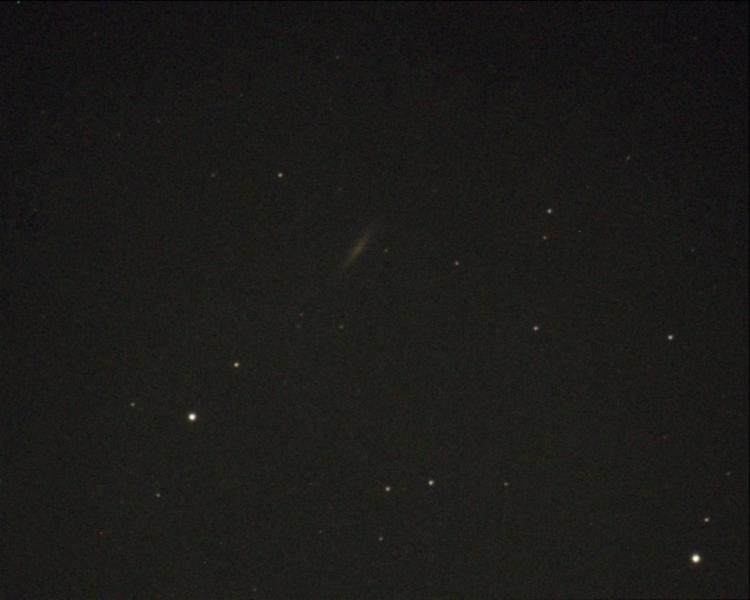 NGC 3796 (galaxy) - 05/13/2020 - 8" SCT f6.3, ZWO-ASI294MC @ 120 seconds



NGC 3804 (galaxy) - 05/13/2020 - 8" SCT f6.3, ZWO-ASI294MC @ 120 seconds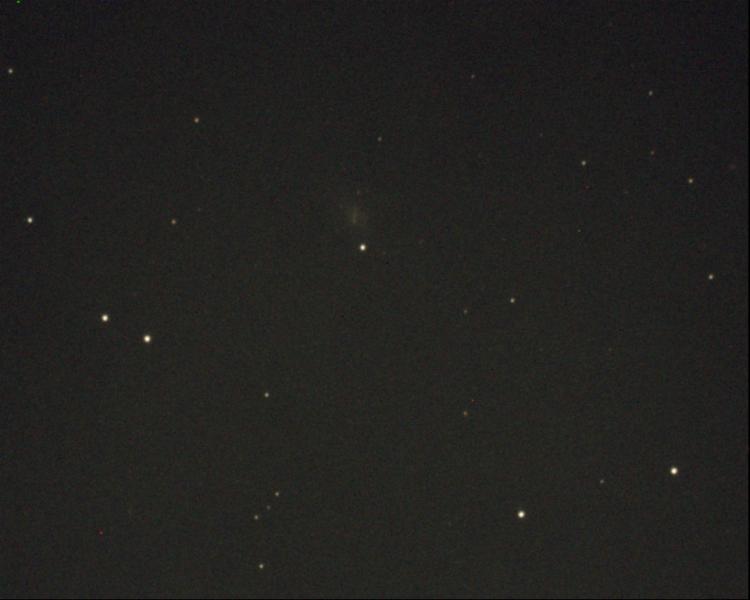 NGC 3811 (galaxy) - 05/13/2020 - 8" SCT f6.3, ZWO-ASI294MC @ 120 seconds




NGC 3813 (galaxy) - 06/03/2013 - 6" RC f5, StellaCam-3 20 seconds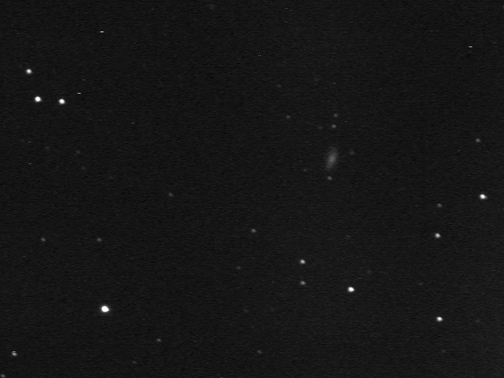 NGC 3824 & 3829 (galaxy) - 05/13/2020 - 8" SCT f6.3, ZWO-ASI294MC @ 120 seconds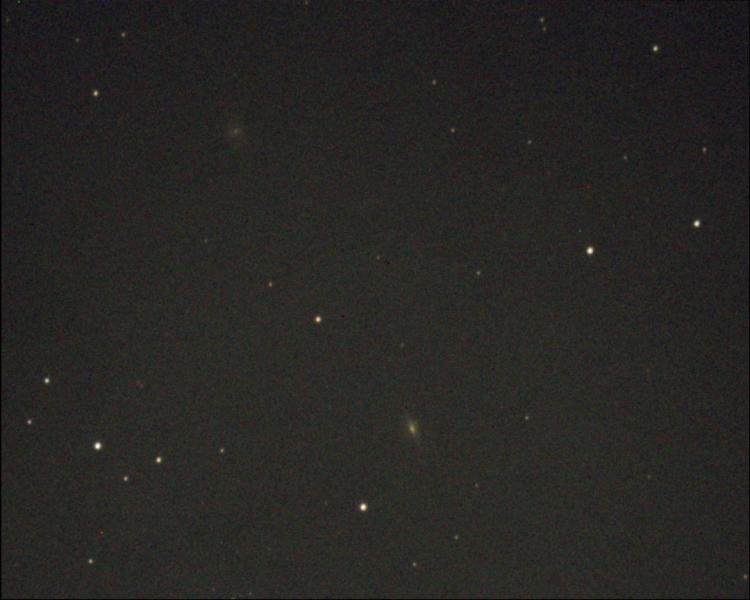 NGC 3838 (galaxy) - 06/03/2013 - 6" RC f5, StellaCam-3 20 seconds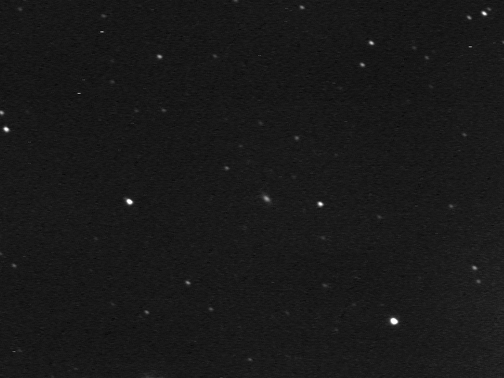 NGC3850 (galaxy) - 05/13/2020 - 8" SCT f6.3, ZWO-ASI294MC @ 120 seconds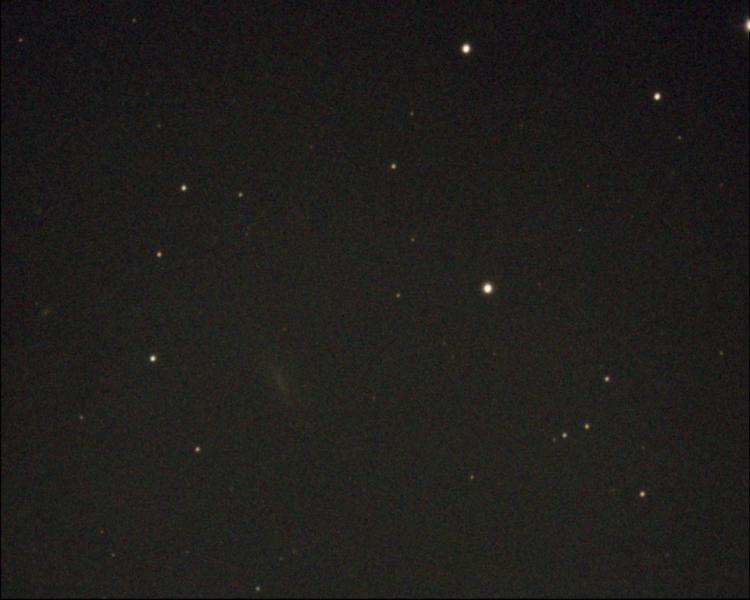 NGC 3870 (galaxy) - 05/13/2020 - 8" SCT f6.3, ZWO-ASI294MC @ 120 seconds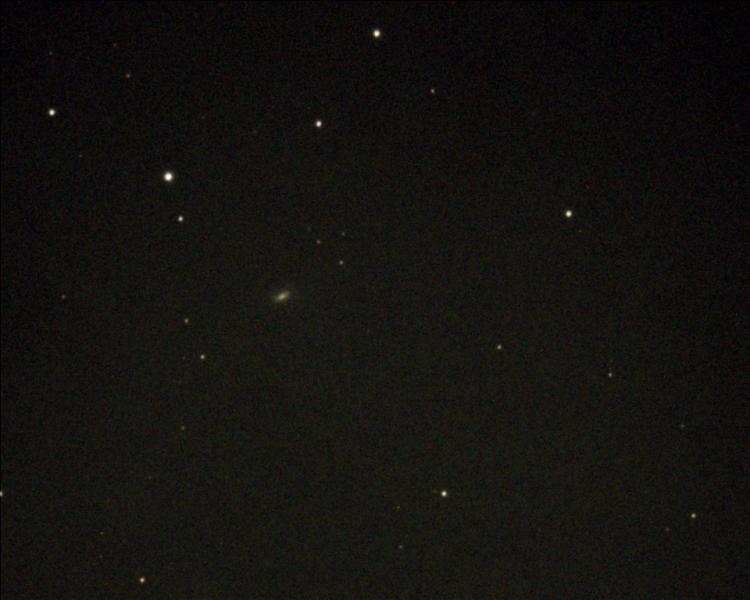 NGC 3877 (galaxy) - 06/03/2013 - 6" RC f5, StellaCam-3 20 seconds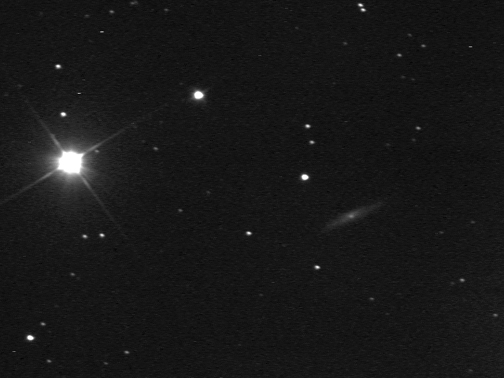 NGC 3888, MCG919183 & 919191, and MAC11475559 (galaxy) - 08/04/2016 - 8" SCT f6.3, StellaCam-3 @ 35 seconds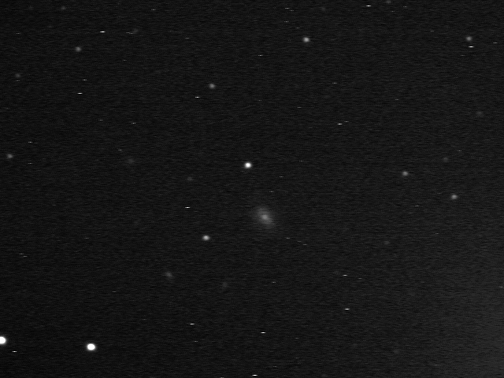 NGC 3891 & PGC1903897 (galaxy) - 05/13/2020 - 8" SCT f6.3, ZWO-ASI294MC @ 120 seconds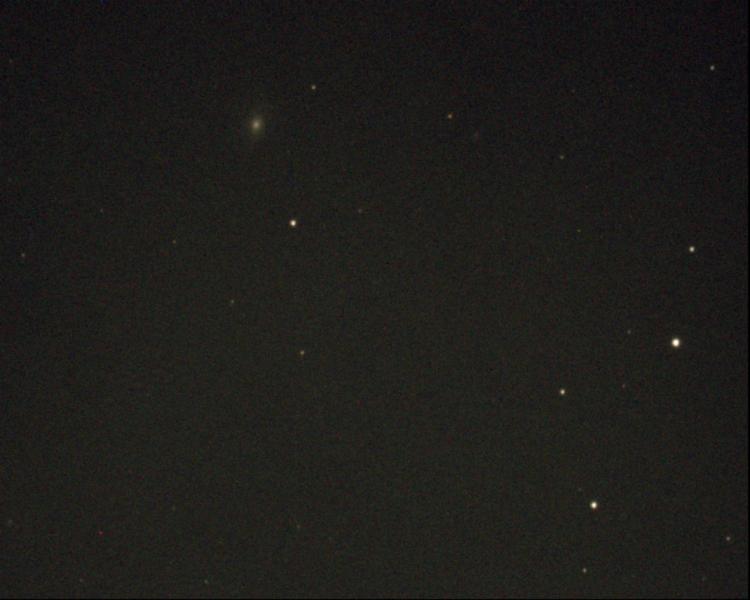 NGC 3893 & 3896 (galaxy) - 06/02/2011 - 6" RC f9, StellaCam-3 15 seconds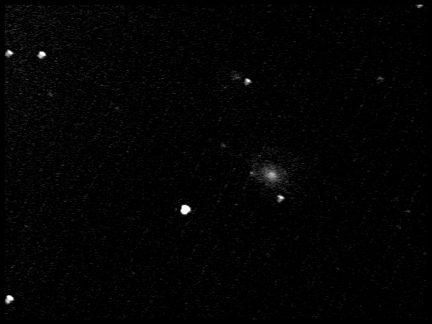 NGC 3894, 3895 & PGC36862 (galaxy) - 05/13/2020 - 8" SCT f6.3, ZWO-ASI294MC @ 120 seconds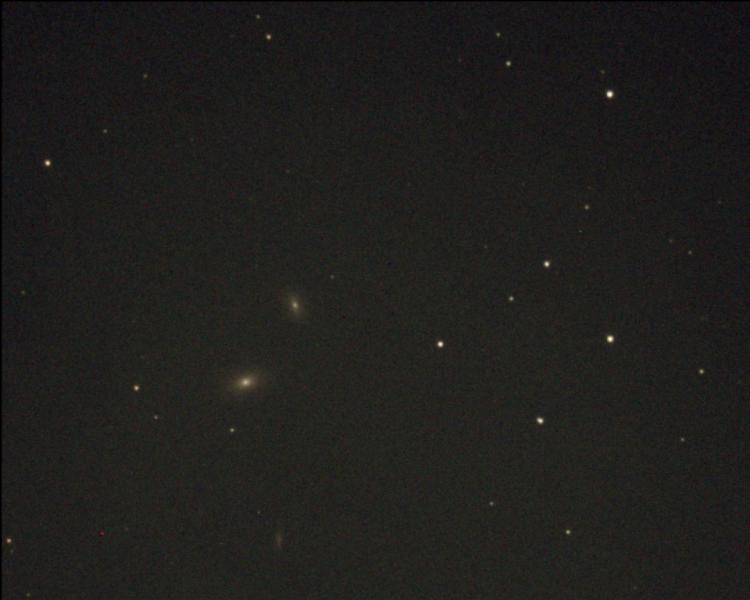 NGC 3897 & PGC213883, 213884 (galaxy) - 05/13/2020 - 8" SCT f6.3, ZWO-ASI294MC @ 120 seconds




NGC 3898 (galaxy) - 06/03/2013 - 6" RC f5, StellaCam-3 20 seconds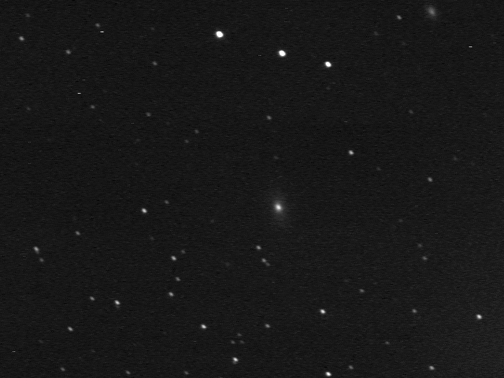 NGC 3906 (galaxy) - 05/13/2020 - 8" SCT f6.3, ZWO-ASI294MC @ 120 seconds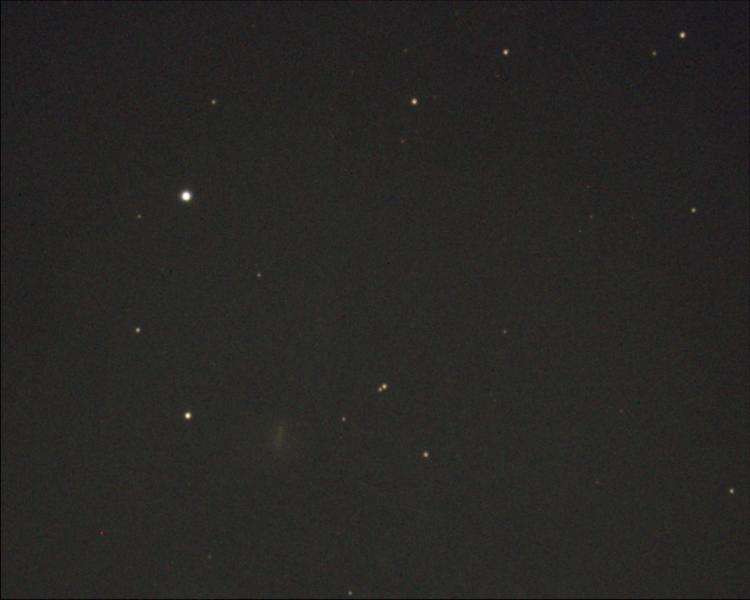 NGC 3913 & PGC2500015, 2503945 (galaxy) - 05/13/2020 - 8" SCT f6.3, ZWO-ASI294MC @ 120 seconds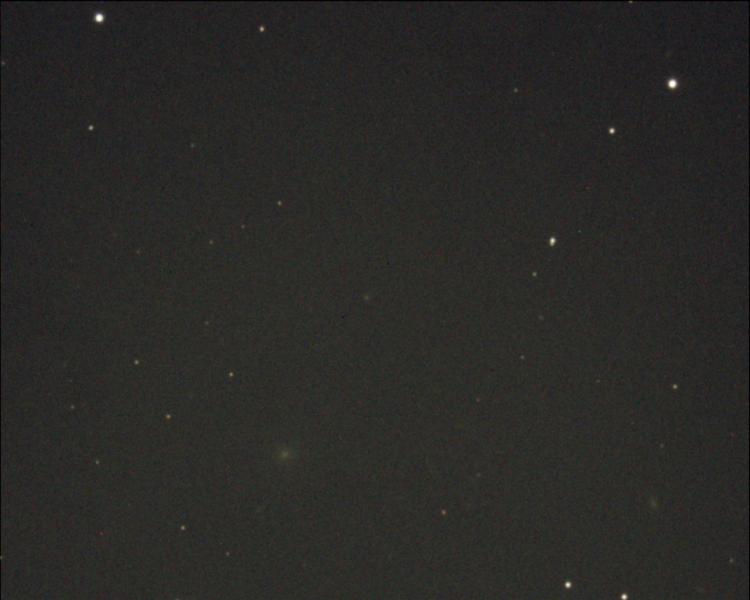 NGC 3916 & 3921 (galaxy) - 06/01/2016 - 8" SCT f6.3, StellaCam-3 @ 35 seconds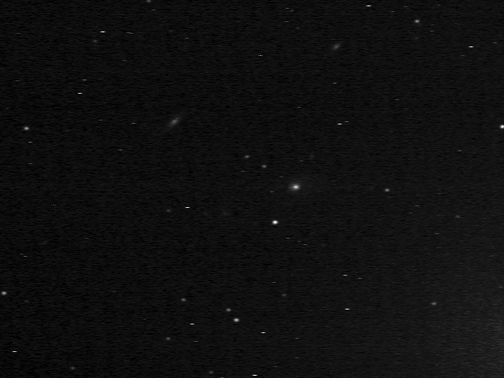 NGC 3917 & PGC36973, 213888 (galaxy) - 05/13/2020 - 8" SCT f6.3, ZWO-ASI294MC @ 120 seconds



NGC 3922 / 3924 (galaxy) - 05/13/2020 - 8" SCT f6.3, ZWO-ASI294MC @ 120 seconds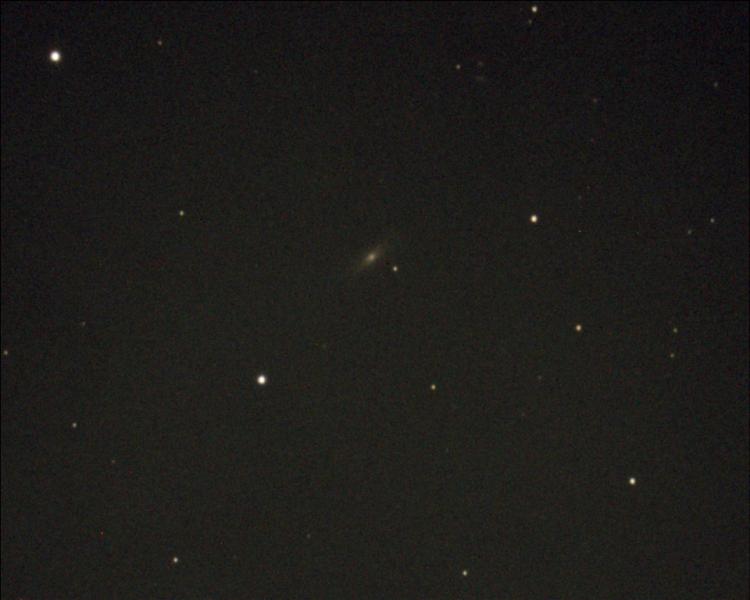 NGC 3928 (galaxy) - 05/13/2020 - 8" SCT f6.3, ZWO-ASI294MC @ 120 seconds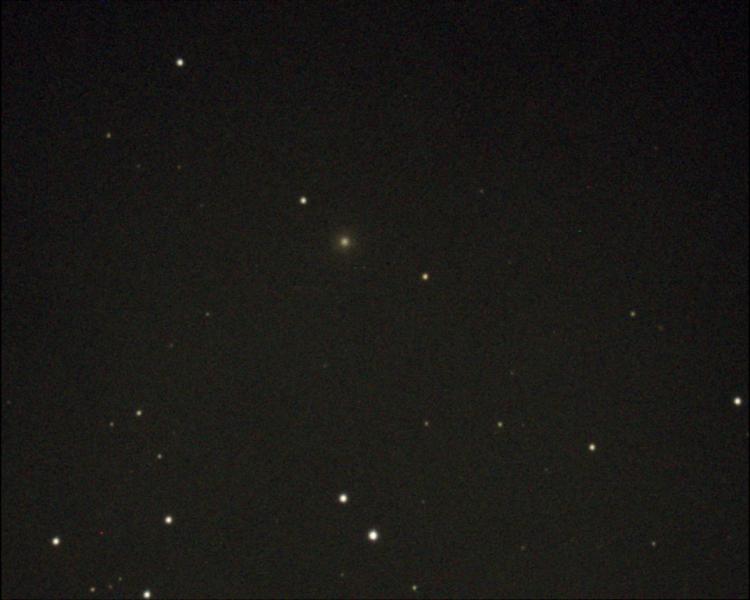 NGC 3930 (galaxy) - 05/13/2020 - 8" SCT f6.3, ZWO-ASI294MC @ 120 seconds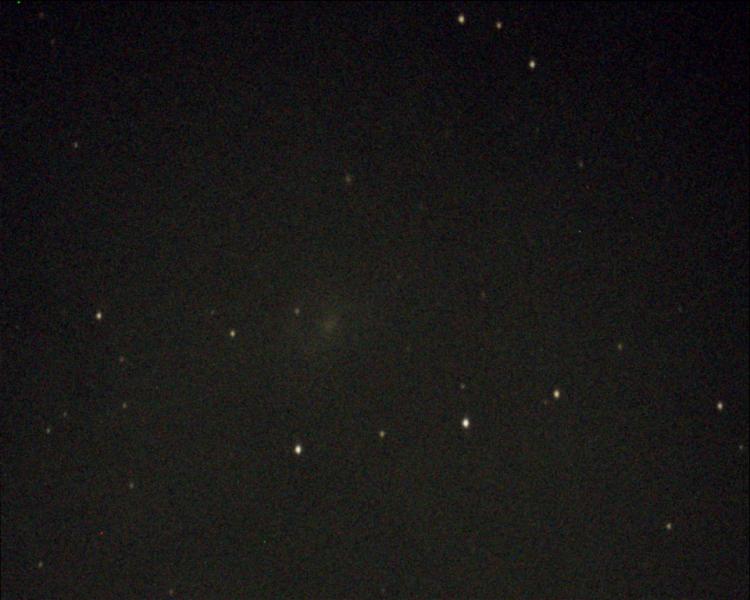 NGC 3931 (galaxy) - 05/13/2020 - 8" SCT f6.3, ZWO-ASI294MC @ 120 seconds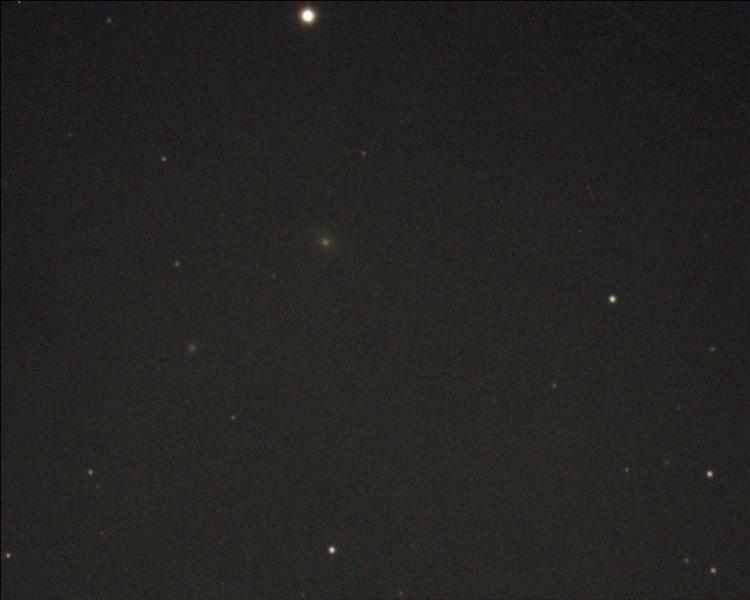 NGC 3938 (galaxy) - 06/03/2013 - 6" RC f5, StellaCam-3 20 seconds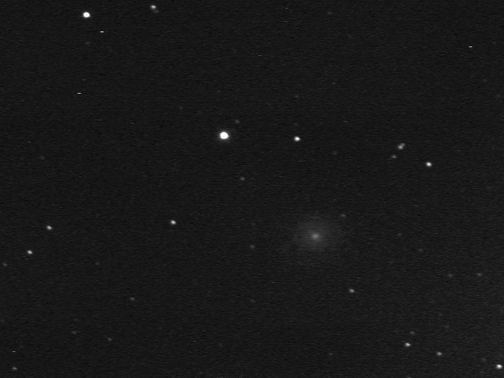 NGC 3941 (galaxy) - 06/03/2013 - 6" RC f5, StellaCam-3 20 seconds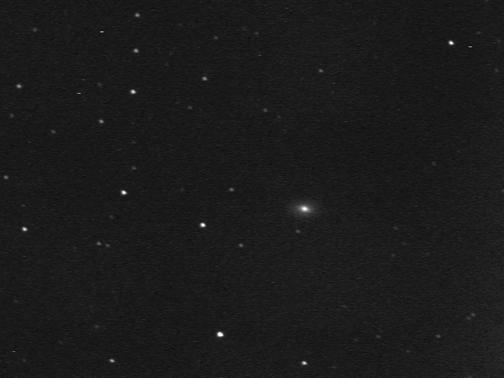 NGC 3945 (galaxy) - 06/03/2013 - 6" RC f5, StellaCam-3 20 seconds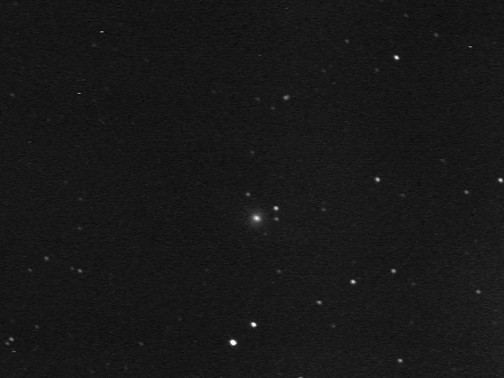 NGC 3949 (galaxy) - 06/03/2013 - 6" RC f5, StellaCam-3 20 seconds




NGC 3953 (galaxy) - 06/03/2013 - 6" RC f5, StellaCam-3 20 seconds



NGC 3958 & 3963 (galaxy) - 05/13/2020 - 8" SCT f6.3, ZWO-ASI294MC @ 120 seconds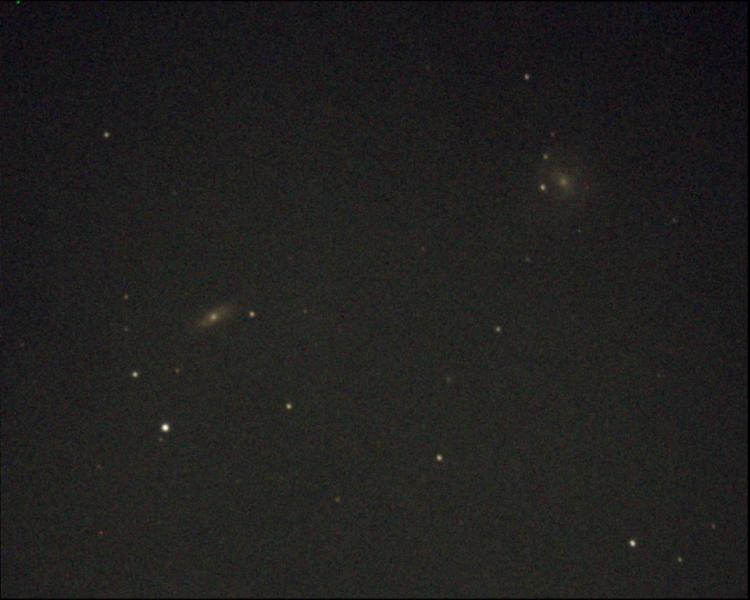 NGC 3963 (galaxy) - 06/01/2016 - 8" SCT f6.3, StellaCam-3 @ 35 seconds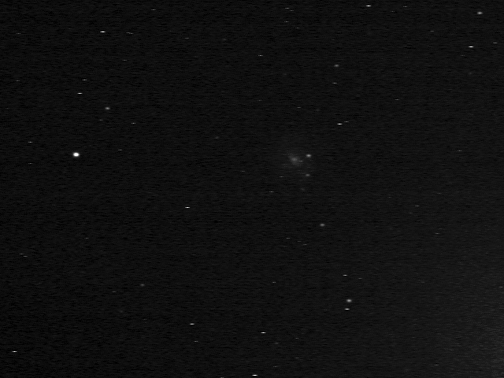 NGC 3971 & PGC37467 (galaxy) - 05/13/2020 - 8" SCT f6.3, ZWO-ASI294MC @ 120 seconds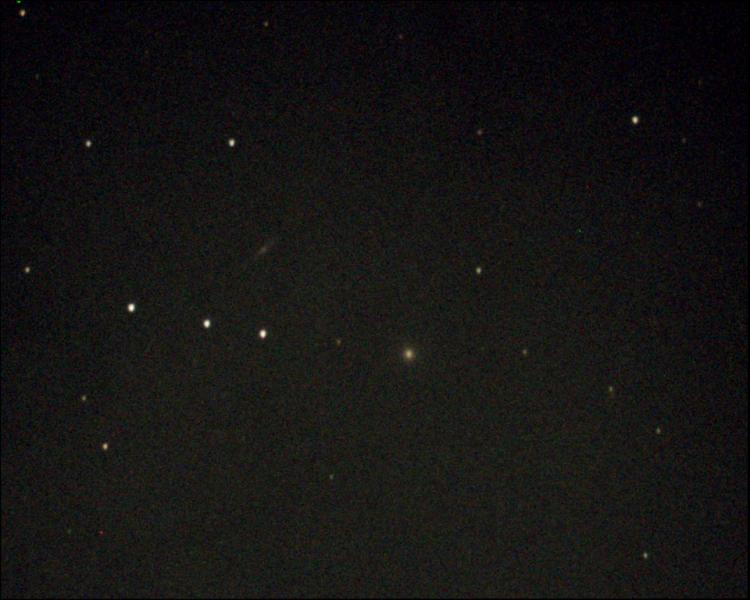 NGC 3972, 3977 & 3982 (galaxy) - 06/03/2013 - 6" RC f5, StellaCam-3 20 seconds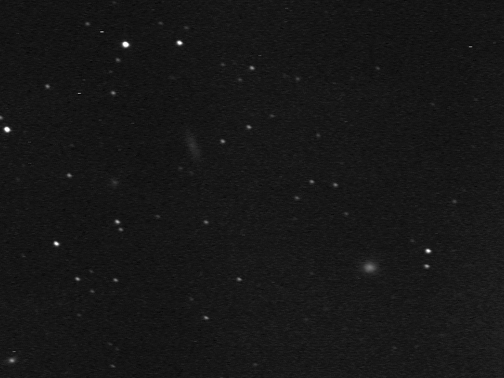 NGC 3975, 3978 & PGC37526 (galaxy) - 05/13/2020 - 8" SCT f6.3, ZWO-ASI294MC @ 120 seconds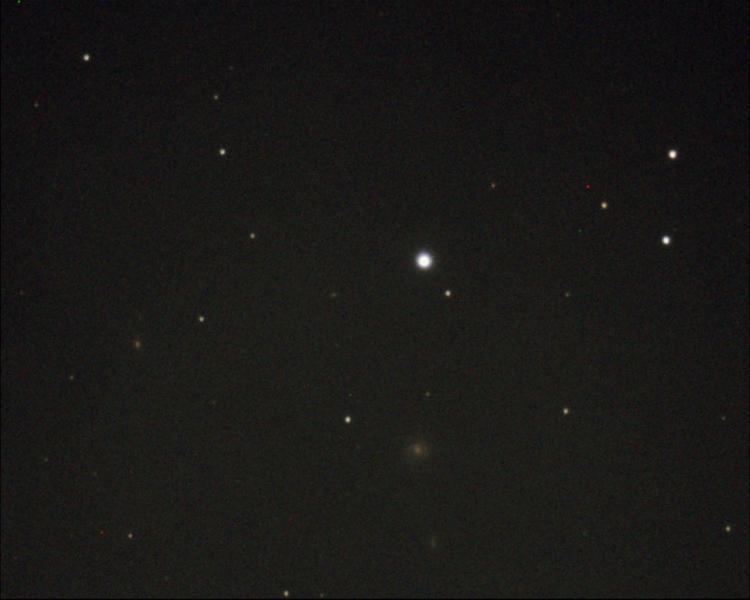 NGC 3985 (galaxy) - 05/13/2020 - 8" SCT f6.3, ZWO-ASI294MC @ 120 seconds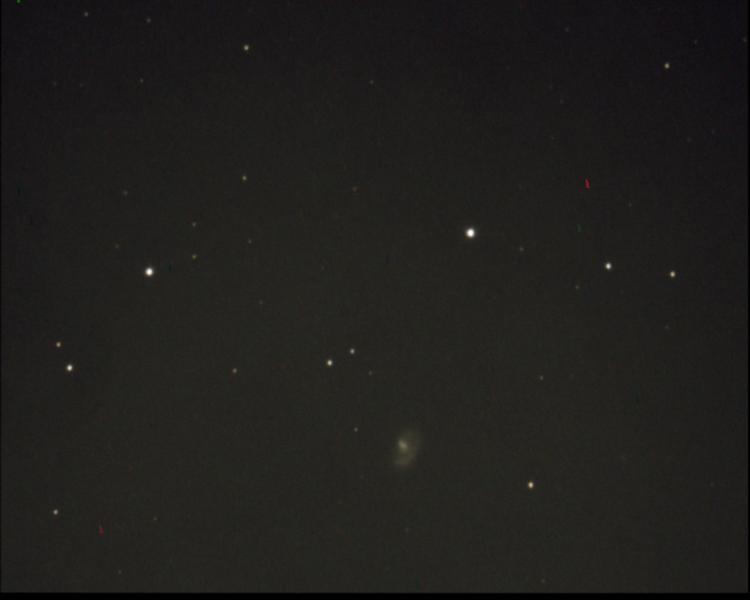 NGC 3990 & 3998 (galaxy) - 06/03/2013 - 6" RC f5, StellaCam-3 20 seconds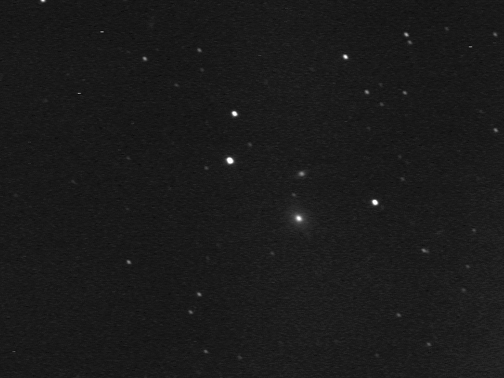 NGC 3991, 3994 & 3995 (galaxy) - 06/04/2013 - 6" RC f5, StellaCam-3 20 seconds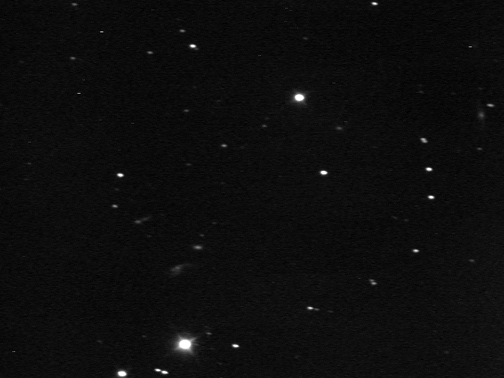 NGC 4013 (galaxy) - 05/12/2020 - 8" SCT f6.3, ZWO-ASI294MC @ 120 seconds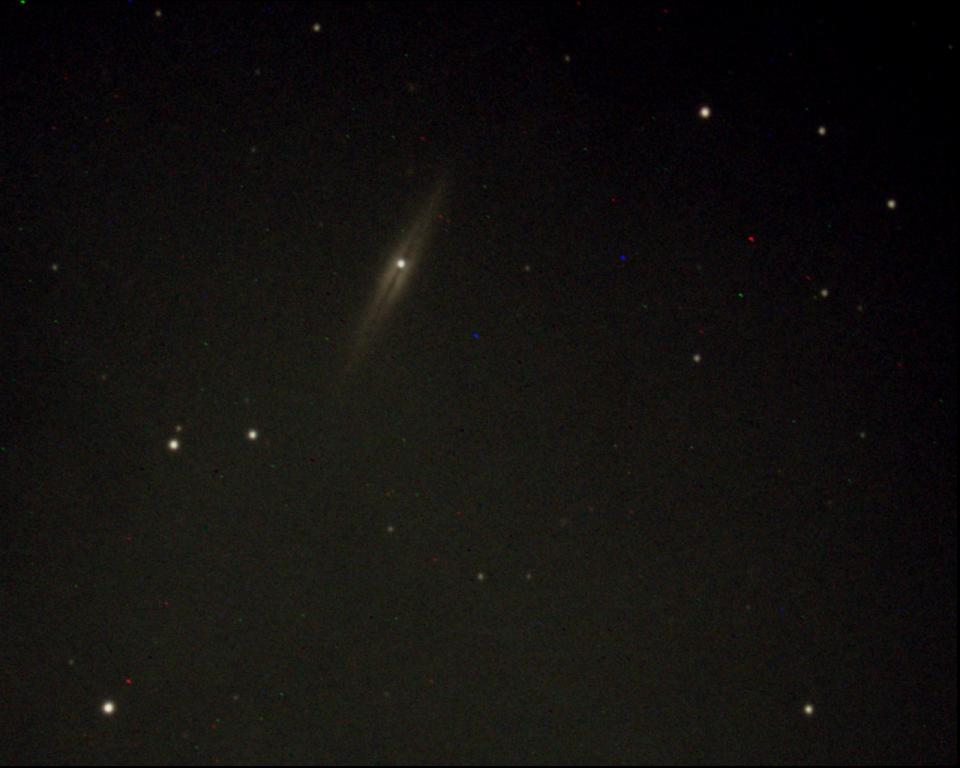 NGC 4020 (galaxy) - 05/12/2020 - 8" SCT f6.3, ZWO-ASI294MC @ 120 seconds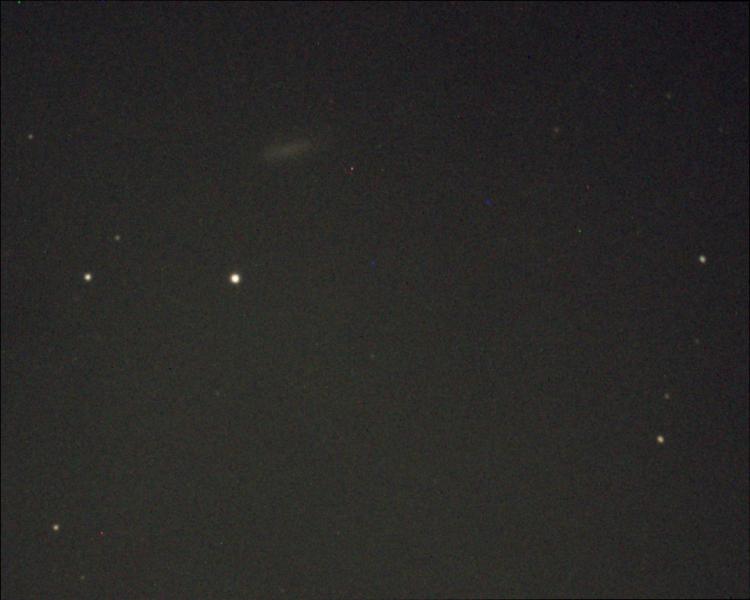 NGC 4025 (galaxy) - 05/12/2020 - 8" SCT f6.3, ZWO-ASI294MC @ 120 seconds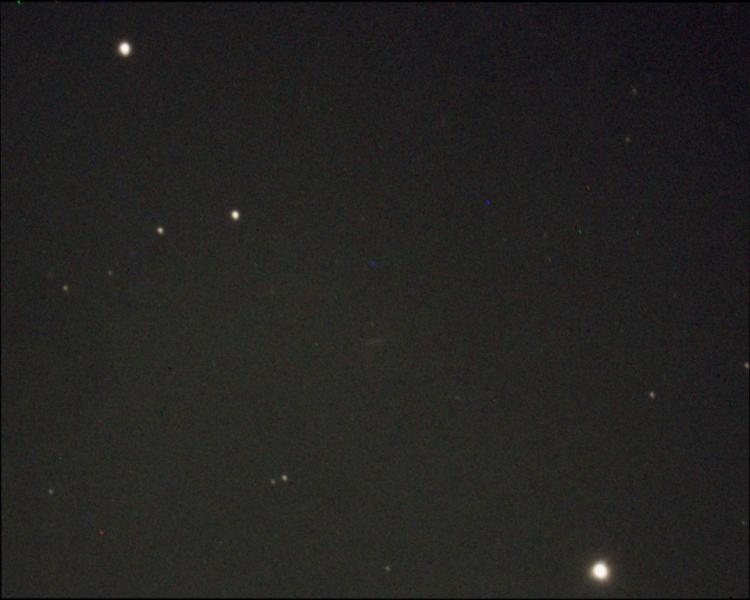 NGC 4026 (galaxy) - 06/04/2013 - 6" RC f5, StellaCam-3 20 seconds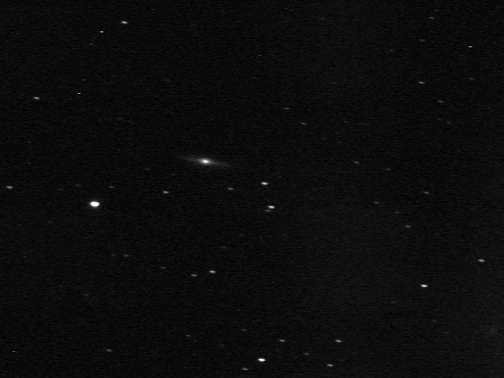 NGC 4036 & 4041 (galaxy) - 06/04/2013 - 6" RC f5, StellaCam-3 20 seconds



NGC 4047 (galaxy) - 05/12/2020 - 8" SCT f6.3, ZWO-ASI294MC @ 120 seconds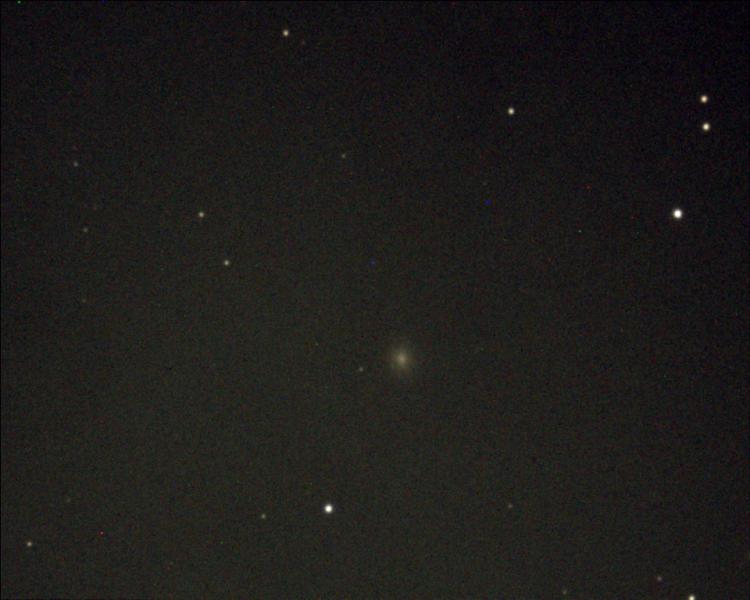 NGC 4051 (galaxy) - 06/02/2011 - 6" RC f9, StellaCam-3 15 seconds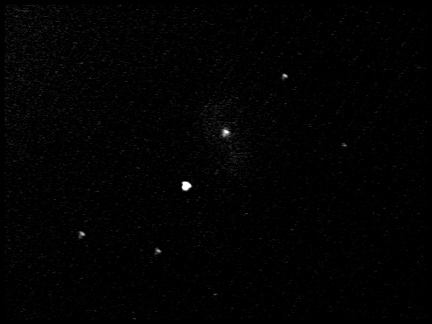 NGC 4054 (galaxy) - 09/26/2019 - 8" SCT f6.3, ZWO-ASI294MC @ 120 seconds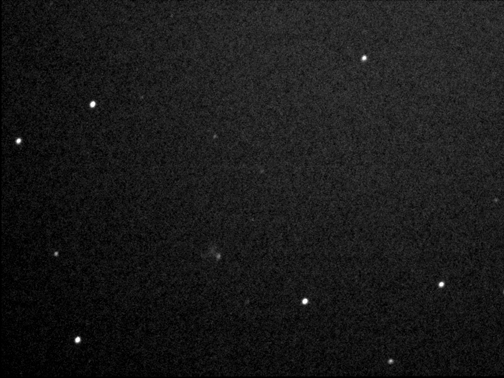 NGC 4062 (galaxy) - 05/12/2020 - 8" SCT f6.3, ZWO-ASI294MC @ 120 seconds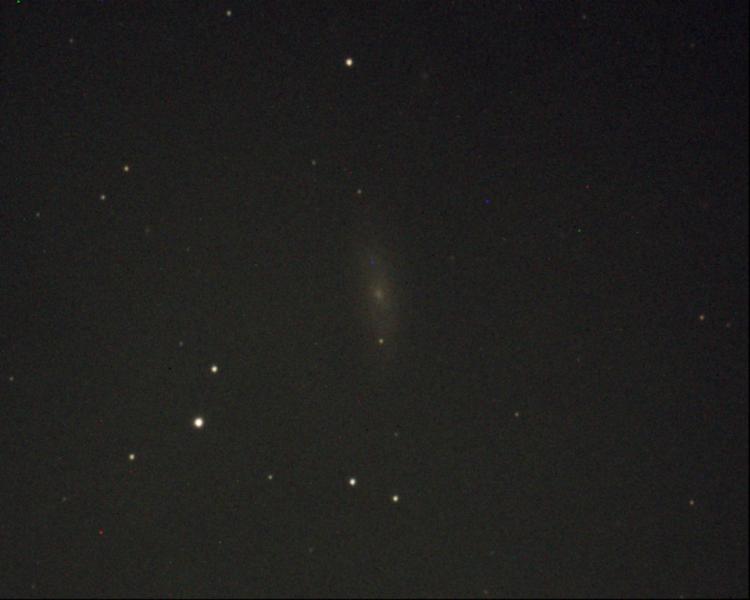 NGC 4068 (galaxy) - 05/12/2020 - 8" SCT f6.3, ZWO-ASI294MC @ 120 seconds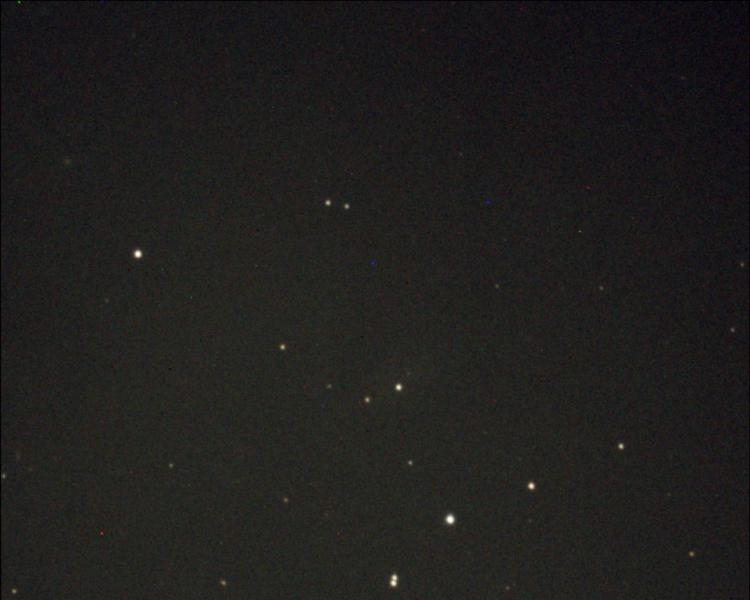 NGC 4085 & 4088 (galaxy) - 06/04/2013 - 6" RC f5, StellaCam-3 20 seconds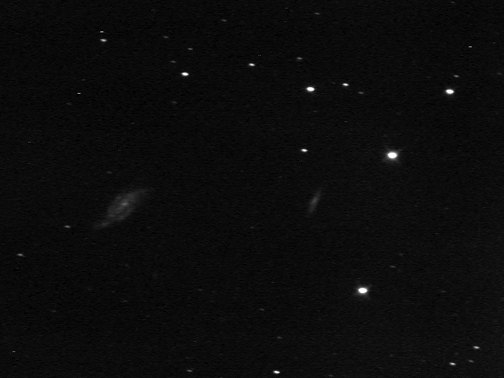 NGC 4096 (galaxy) - 05/12/2020 - 8" SCT f6.3, ZWO-ASI294MC @ 120 seconds



NGC 4097 (galaxy) - 05/12/2020 - 8" SCT f6.3, ZWO-ASI294MC @ 120 seconds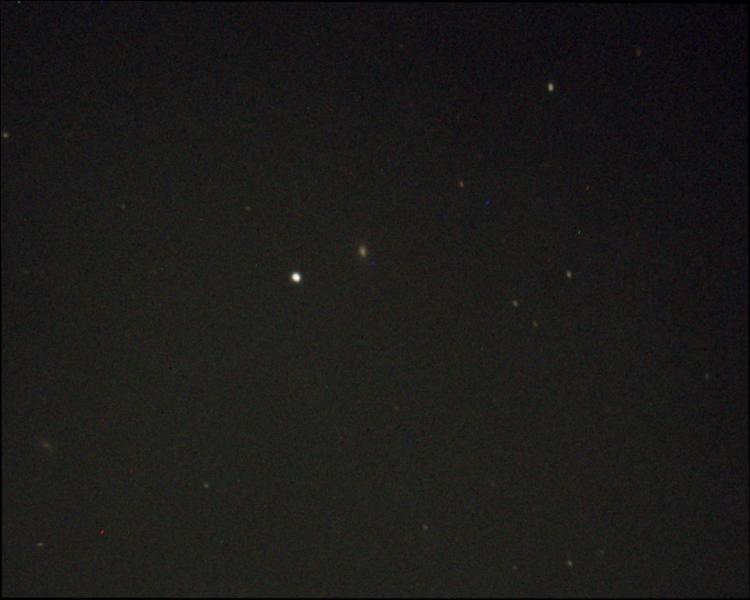 NGC 4100 (galaxy) - 06/01/2016 - 8" SCT f6.3, StellaCam-3 @ 60 seconds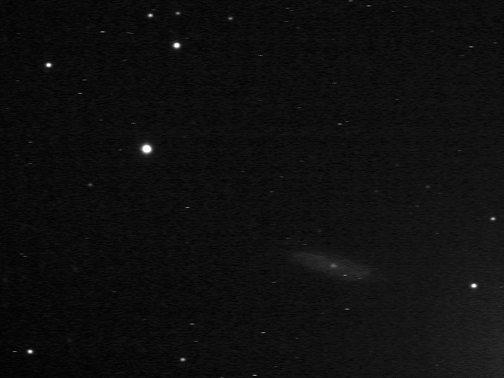 NGC 4102 (galaxy) - 06/04/2013 - 6" RC f5, StellaCam-3 20 seconds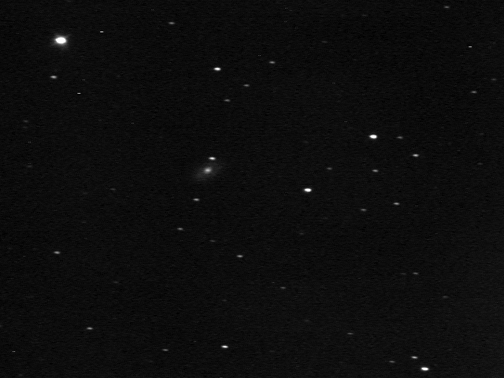 NGC 4141 (galaxy) - 09/26/2019 - 8" SCT f6.3, ZWO-ASI294MC @ 120 seconds



NGC 4142 (galaxy) - 05/12/2020 - 8" SCT f6.3, ZWO-ASI294MC @ 120 seconds




NGC 4144 (galaxy) - 06/01/2016 - 8" SCT f6.3, StellaCam-3 @ 60 seconds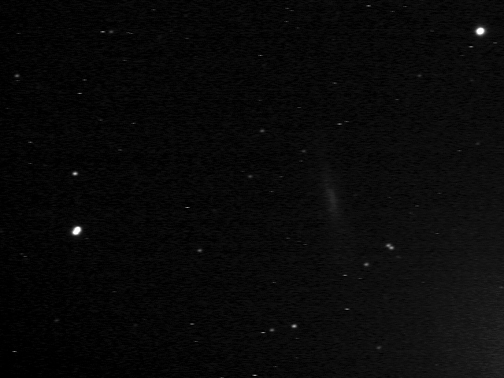 NGC 4149 or 4154 (galaxy) - 09/26/2019 - 8" SCT f6.3, ZWO-ASI294MC @ 120 seconds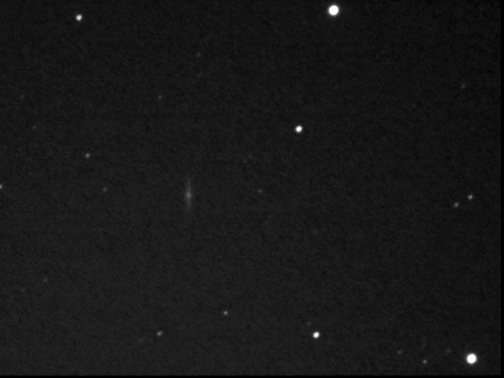 NGC 4157 (galaxy) - 08/04/2016 - 8" SCT f6.3, StellaCam-3 @ 35 seconds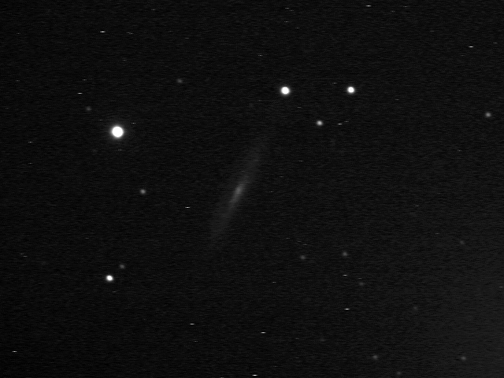 NGC 4161 (galaxy) - 09/26/2019 - 8" SCT f6.3, ZWO-ASI294MC @ 120 seconds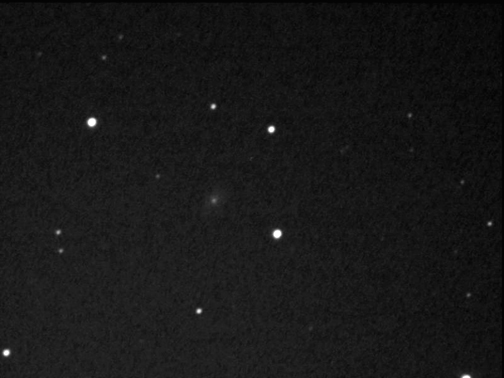 NGC 4172 (galaxy) - 09/26/2019 - 8" SCT f6.3, ZWO-ASI294MC @ 120 seconds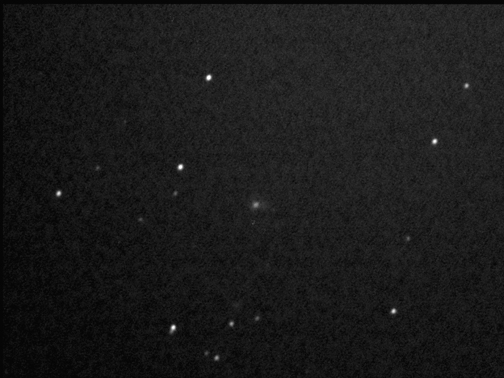 NGC 4194 (galaxy) - 09/26/2019 - 8" SCT f6.3, ZWO-ASI294MC @ 60 seconds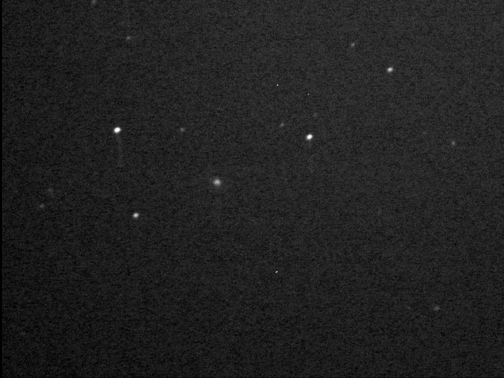 NGC 4195 (galaxy) - 05/12/2020 - 8" SCT f6.3, ZWO-ASI294MC @ 120 seconds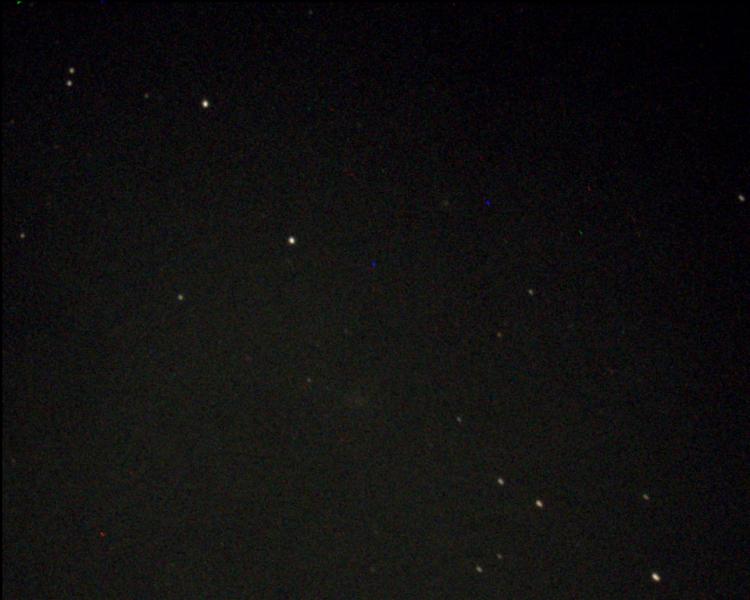 NGC 4198 (galaxy) - 05/12/2020 - 8" SCT f6.3, ZWO-ASI294MC @ 120 seconds




NGC 4199 & PGC139770 (galaxy) - 09/26/2019 - 8" SCT f6.3, ZWO-ASI294MC @ 120 seconds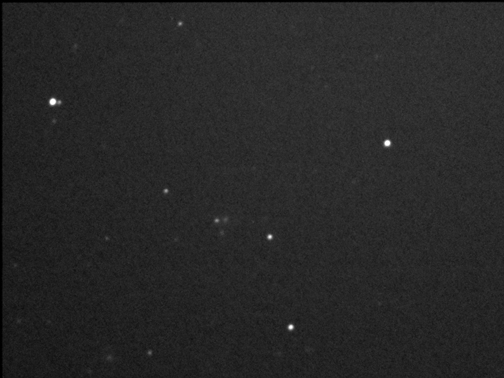 NGC 4271 (galaxy) - 08/04/2016 - 8" SCT f6.3, StellaCam-3 @ 35 seconds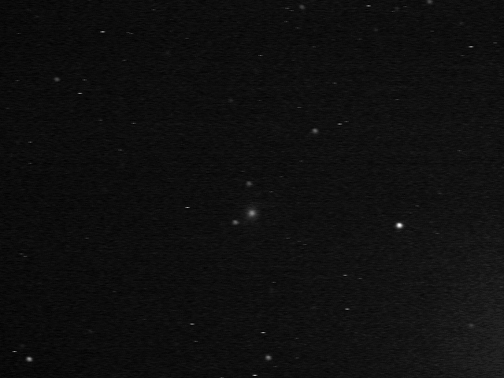 NGC 4284 & 4290 (galaxy) - 06/01/2016 - 8" SCT f6.3, StellaCam-3 @ 60 seconds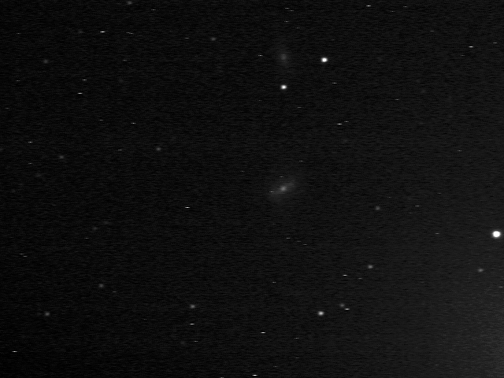 NGC 4335 (galaxy) - 10/24/2019 - 8" SCT f6.3, ZWO-ASI294MC @ 120 seconds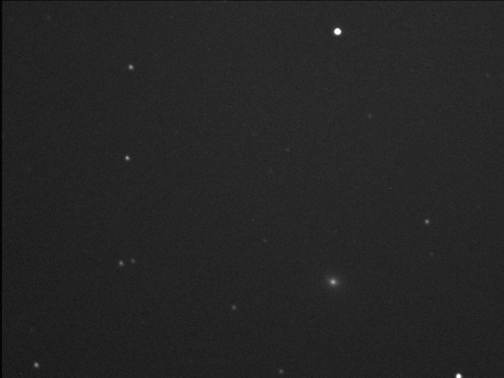 NGC 4358, 4362, 4364 & PGC40243 (galaxy) - 10/24/2019 - 8" SCT f6.3, ZWO-ASI294MC @ 120 seconds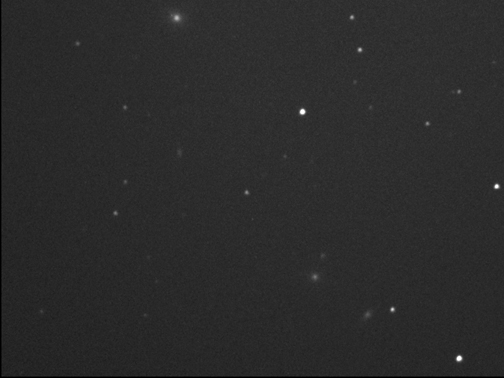 NGC 4384 (galaxy) - 10/24/2019 - 8" SCT f6.3, ZWO-ASI294MC @ 120 seconds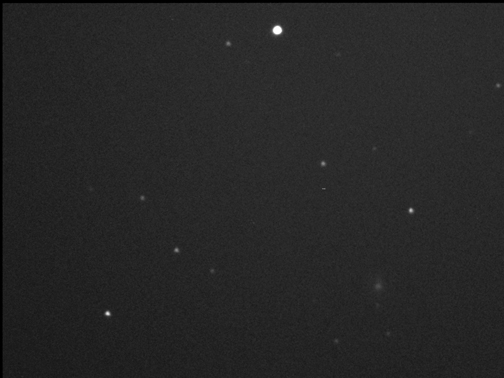 NGC 4500 (galaxy) - 10/24/2019 - 8" SCT f6.3, ZWO-ASI294MC @ 120 seconds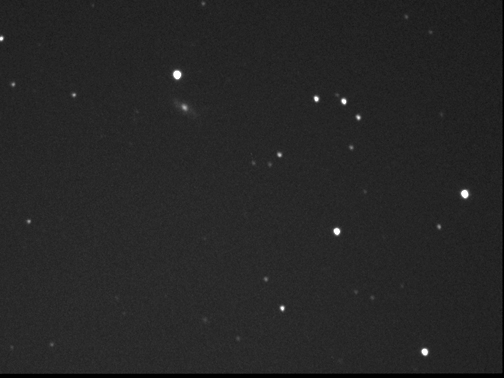 NGC 4511 (galaxy) - 10/24/2019 - 8" SCT f6.3, ZWO-ASI294MC @ 120 seconds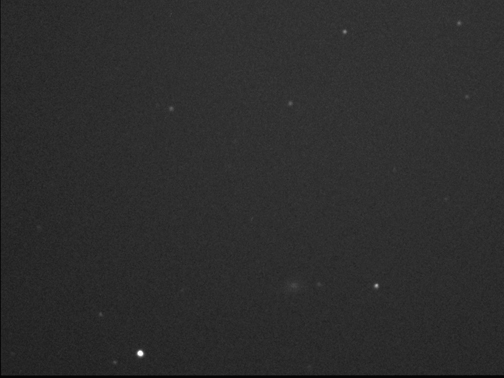 NGC 4547 & 4549 (galaxy) - 10/24/2019 - 8" SCT f6.3, ZWO-ASI294MC @ 120 seconds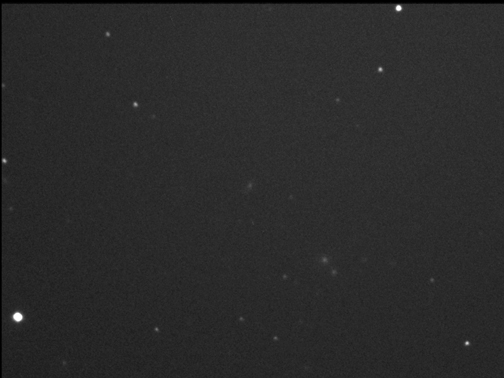 NGC 4566 (galaxy) - 10/24/2019 - 8" SCT f6.3, ZWO-ASI294MC @ 120 seconds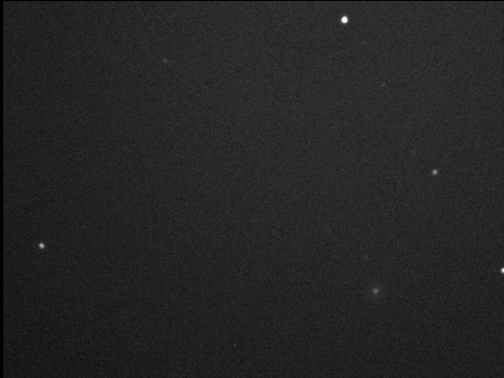 NGC 4605 (galaxy) - 08/07/2015 - 8" SCT f6.3, StellaCam-3 @ 35 seconds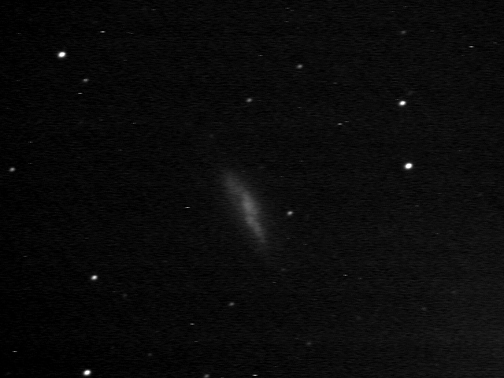 NGC 4644 & 4644b (galaxy) - 09/22/2019 - 8" SCT f6.3, ZWO-ASI294MC @ 120 seconds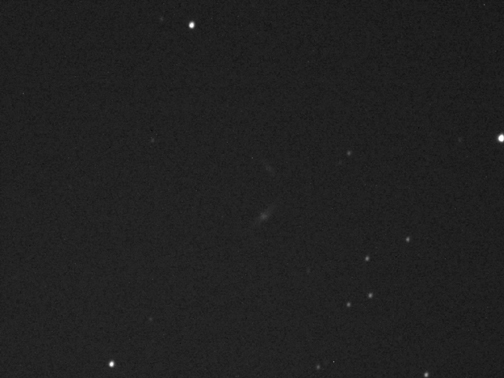 NGC 4646 (galaxy) - 09/22/2019 - 8" SCT f6.3, ZWO-ASI294MC @ 120 seconds




NGC 4675 & PGC43028 (galaxy) - 09/22/2019 - 8" SCT f6.3, ZWO-ASI294MC @ 120 seconds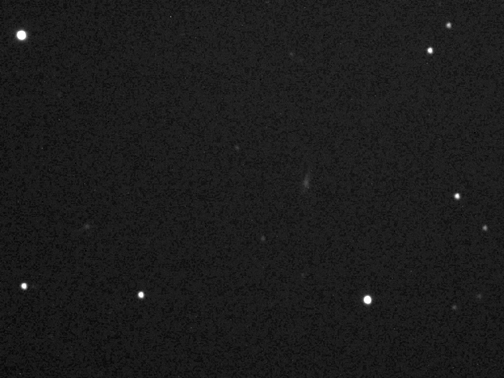 NGC 4686 (galaxy) - 09/22/2019 - 8" SCT f6.3, ZWO-ASI294MC @ 120 seconds




NGC 4695 (galaxy) - 09/22/2019 - 8" SCT f6.3, ZWO-ASI294MC @ 120 seconds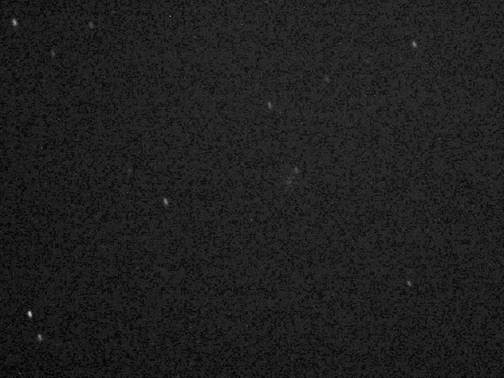 NGC 4732 (galaxy) - 09/22/2019 - 8" SCT f6.3, ZWO-ASI294MC @ 120 seconds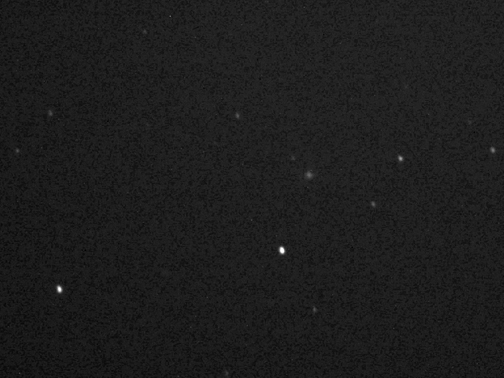 NGC 4801 (galaxy) - 09/22/2019 - 8" SCT f6.3, ZWO-ASI294MC @ 120 seconds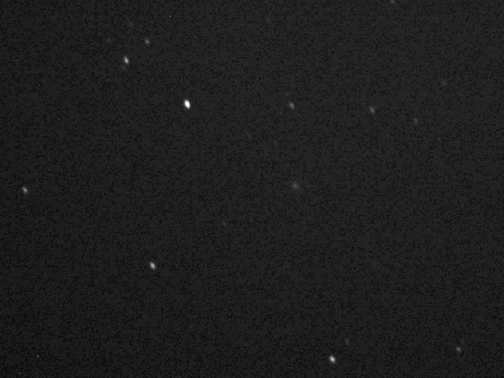 NGC 4814 (galaxy) - 08/07/2015 - 8" SCT f6.3, StellaCam-3 @ 35 seconds





NGC 4964 (galaxy) - 09/22/2019 - 8" SCT f6.3, ZWO-ASI294MC @ 120 seconds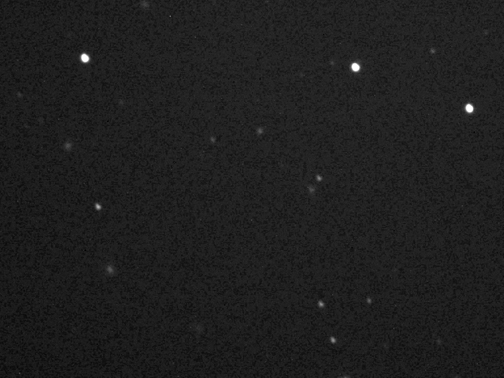 NGC 4967 & PGC45255 (galaxy) - 09/22/2019 - 8" SCT f6.3, ZWO-ASI294MC @ 120 seconds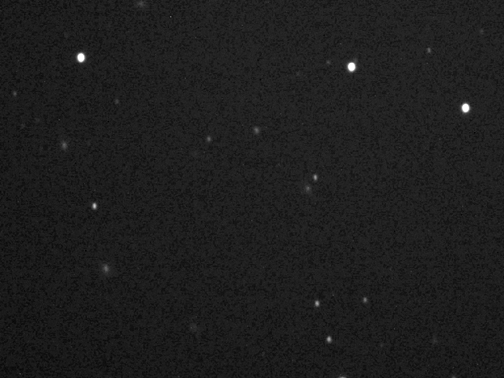 NGC 4973 & PGC45228 (galaxy) - 09/22/2019 - 8" SCT f6.3, ZWO-ASI294MC @ 120 seconds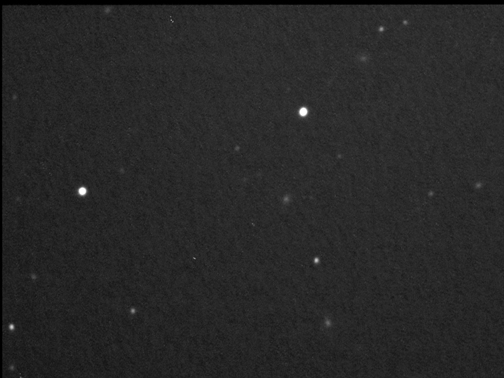 NGC 4974 (galaxy) - 09/22/2019 - 8" SCT f6.3, ZWO-ASI294MC @ 120 seconds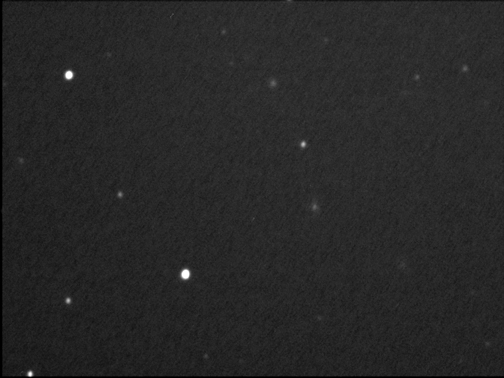 NGC 4977 (galaxy) - 09/22/2019 - 8" SCT f6.3, ZWO-ASI294MC @ 120 seconds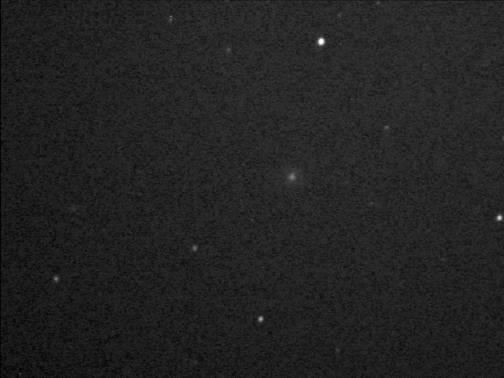 NGC 5007 (galaxy) - 09/22/2019 - 8" SCT f6.3, ZWO-ASI294MC @ 120 seconds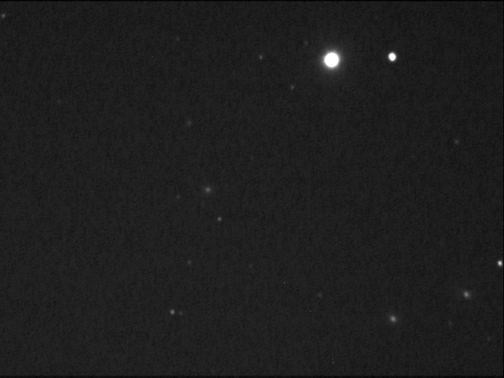 NGC 5109 & 5113 (galaxy) - 09/22/2019 - 8" SCT f6.3, ZWO-ASI294MC @ 120 seconds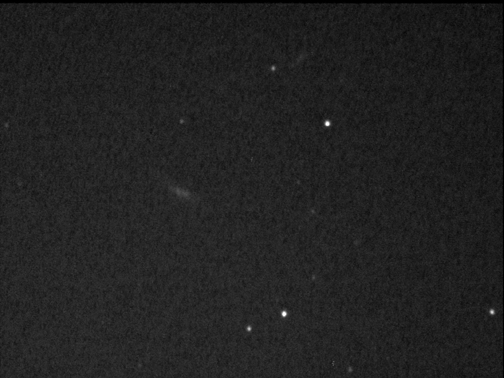 NGC 5163 (galaxy) - 109/24/2019 - 8" SCT f6.3, ZWO-ASI294MC @ 120 seconds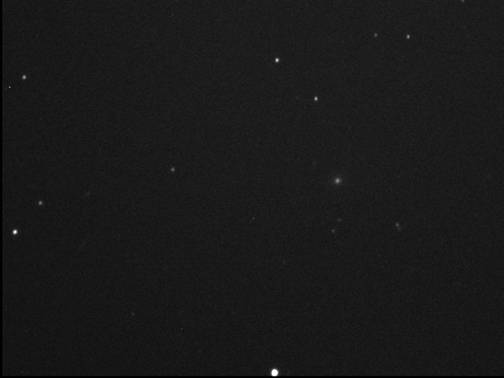 NGC 5164 (galaxy) - 09/24/2019 - 8" SCT f6.3, ZWO-ASI294MC @ 120 seconds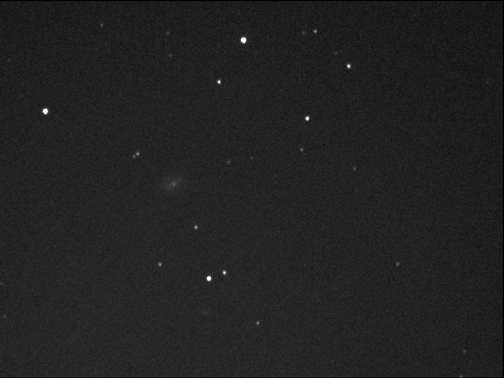 NGC 5201 (galaxy) - 05/31/2019 - 8" SCT f6.3, StellaCam-3 @ 30 seconds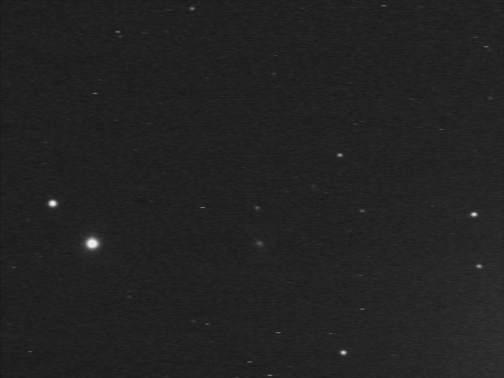 NGC 5204 (galaxy) - 08/07/2015 - 8" SCT f6.3, StellaCam-3 @ 35 seconds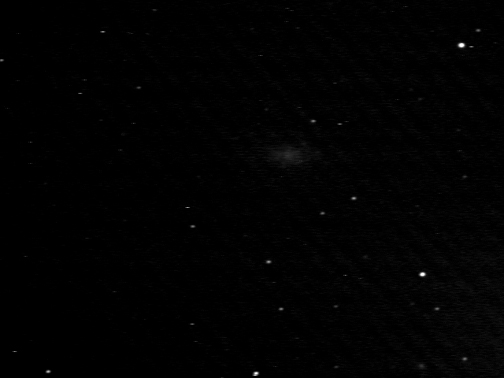 NGC 5205 (galaxy) - 08/07/2015 - 8" SCT f6.3, StellaCam-3 @ 35 seconds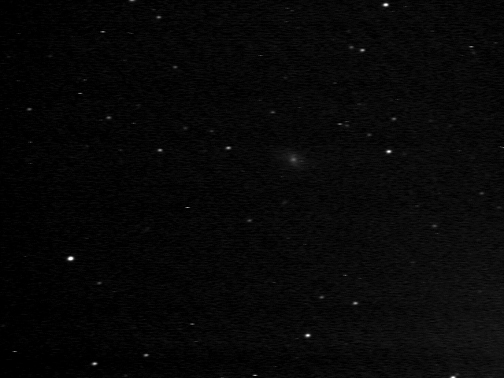 NGC 5216 & 5218 (galaxy) - 05/31/2019 - 8" SCT f6.3, StellaCam-3 @ 30 seconds





NGC 5250 (galaxy) - 05/31/2019 - 8" SCT f6.3, StellaCam-3 @ 30 seconds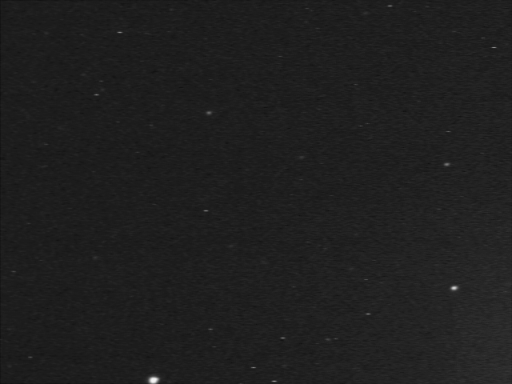 NGC 5255 (galaxy) - 05/31/2019 - 8" SCT f6.3, StellaCam-3 @ 30 seconds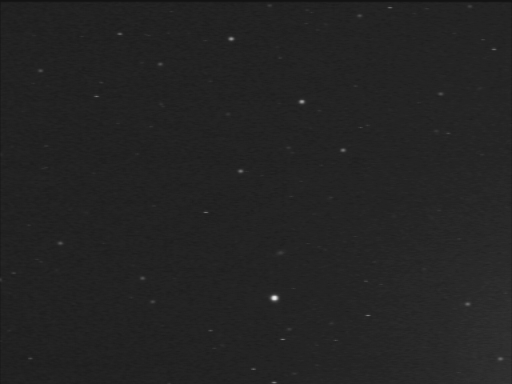 NGC 5256 (galaxy) - 05/31/2019 - 8" SCT f6.3, StellaCam-3 @ 30 seconds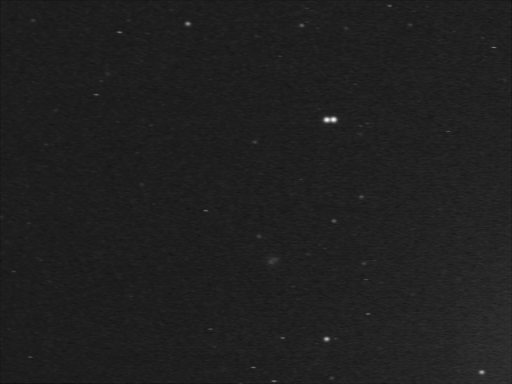 NGC 5278, 5279 & UGC8671 (galaxy) - 05/31/2019 - 8" SCT f6.3, StellaCam-3 @ 30 seconds






NGC 5294 (galaxy) - 10/24/2019 - 8" SCT f6.3, ZWO-ASI294MC @ 120 seconds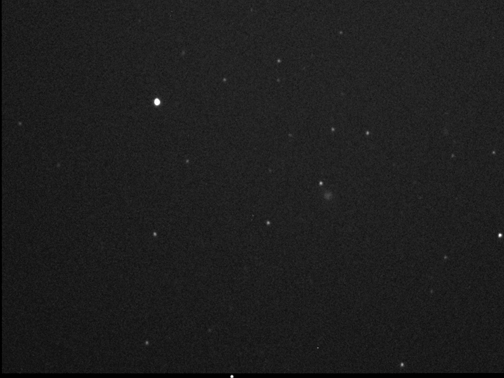 NGC 5308 (galaxy) - 08/07/2015 - 8" SCT f6.3, StellaCam-3 @ 35 seconds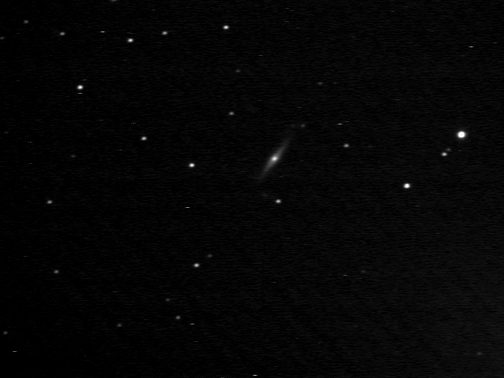 NGC 5322 (galaxy) - 06/04/2013 - 6" RC f5, StellaCam-3 20 seconds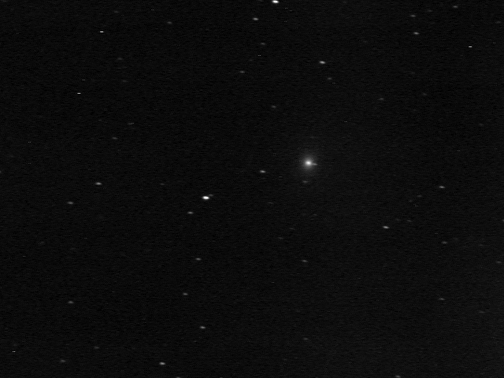 NGC 5342 (galaxy) - 10/24/2019 - 8" SCT f6.3, ZWO-ASI294MC @ 120 seconds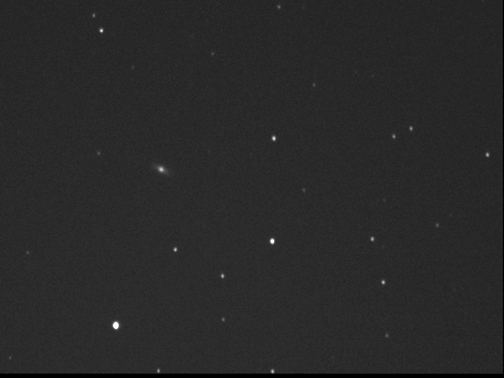 NGC 5368 (galaxy) - 10/24/2019 - 8" SCT f6.3, ZWO-ASI294MC @ 120 seconds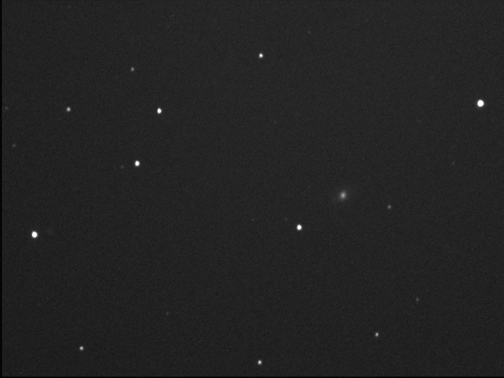 NGC 5370 & PGC2606415 (galaxy) - 10/24/2019 - 8" SCT f6.3, ZWO-ASI294MC @ 120 seconds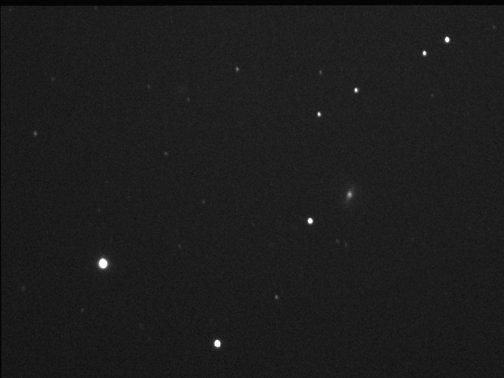 NGC 5372 (galaxy) - 10/24/2019 - 8" SCT f6.3, ZWO-ASI294MC @ 120 seconds






NGC 5376 (galaxy) - 08/07/2015 - 8" SCT f6.3, StellaCam-3 @ 35 seconds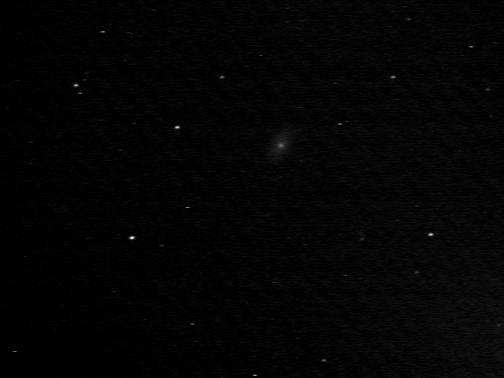 NGC 5379 & 5389 (galaxy) - 08/07/2015 - 8" SCT f6.3, StellaCam-3 @ 35 seconds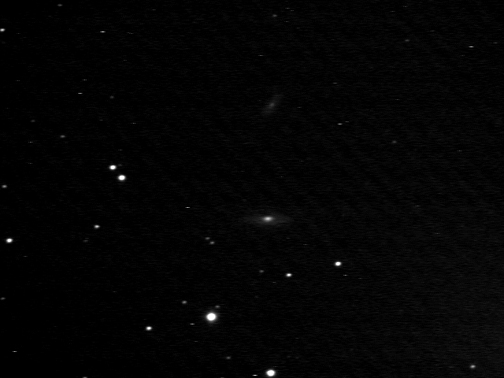 NGC 5402 (galaxy) - 10/24/2019 - 8" SCT f6.3, ZWO-ASI294MC @ 120 seconds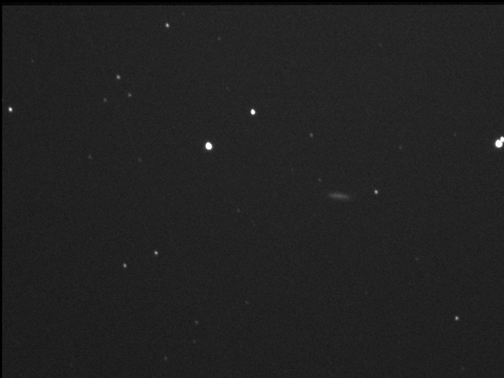 NGC 5422 (galaxy) - 08/07/2015 - 8" SCT f6.3, StellaCam-3 @ 35 seconds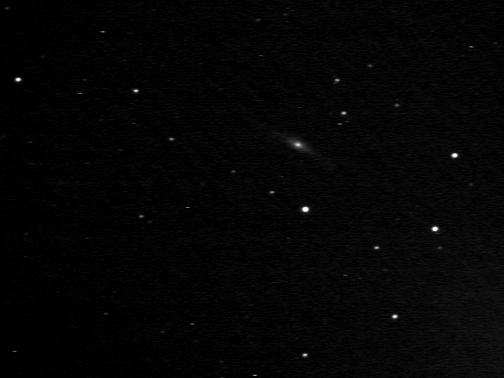 NGC 5430 (galaxy) - 08/07/2015 - 8" SCT f6.3, StellaCam-3 @ 35 seconds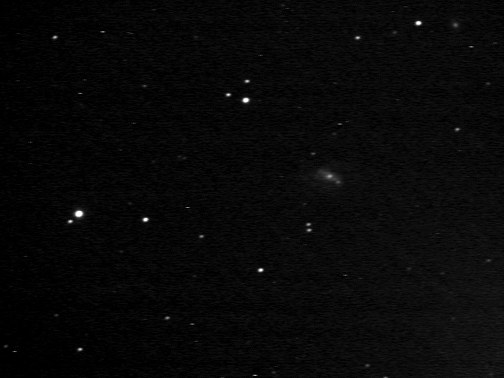 NGC 5443 (galaxy) - 08/07/2015 - 8" SCT f6.3, StellaCam-3 @ 35 seconds





NGC 5447 (galaxy knot in M101) - 08/04/2016 - 8" SCT f6.3, StellaCam-3 @ 35 seconds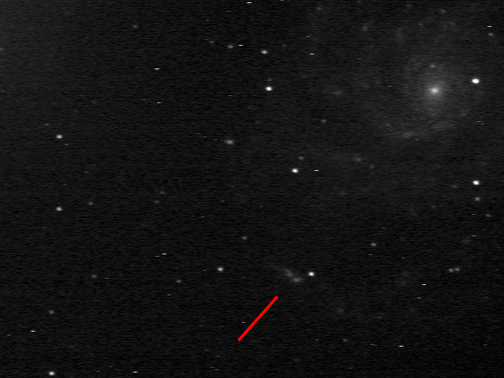 NGC 5448 (galaxy) - 08/07/2015 - 8" SCT f6.3, StellaCam-3 @ 35 seconds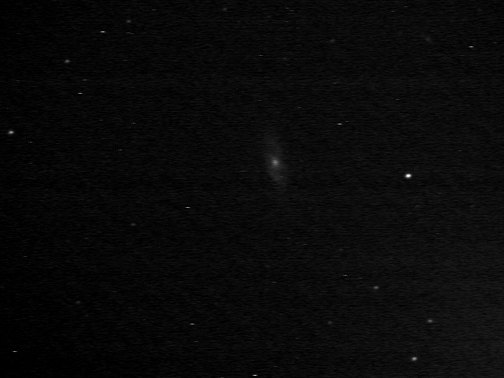 NGC 5462 (galaxy knot in M101) - 08/04/2016 - 8" SCT f6.3, StellaCam-3 @ 35 seconds






NGC 5473 (galaxy) - 06/04/2013 - 6" RC f5, StellaCam-3 20 seconds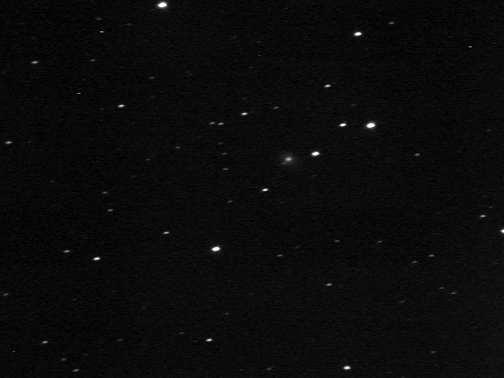 NGC 5474 (galaxy) - 06/04/2013 - 6" RC f5, StellaCam-3 20 seconds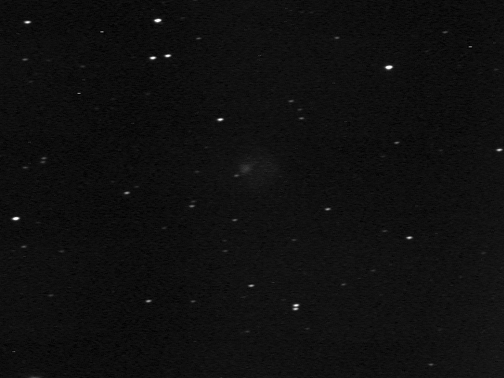 NGC 5475 (galaxy) - 10/24/2019 - 8" SCT f6.3, ZWO-ASI294MC @ 120 seconds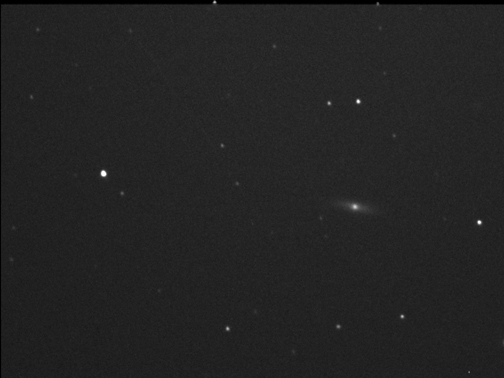 NGC 5477 (galaxy) - 10/24/2019 - 8" SCT f6.3, ZWO-ASI294MC @ 120 seconds






NGC 5480 & 5481 (galaxy) - 08/07/2015 - 8" SCT f6.3, StellaCam-3 @ 35 seconds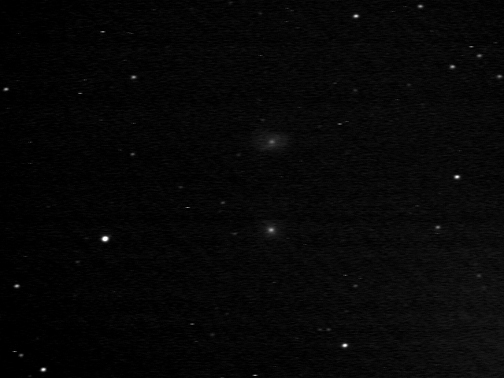 NGC 5484, 5485 & 5486 (galaxy) - 08/07/2015 - 8" SCT f6.3, StellaCam-3 @ 35 seconds





NGC 5526 & PGC50803 (galaxy) - 10/24/2019 - 8" SCT f6.3, ZWO-ASI294MC @ 120 seconds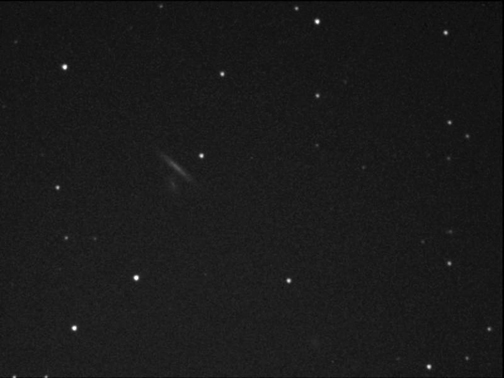 NGC 5540 & PGC50871, 50884, 2597311 (galaxy) - 10/24/2019 - 8" SCT f6.3, ZWO-ASI294MC @ 120 seconds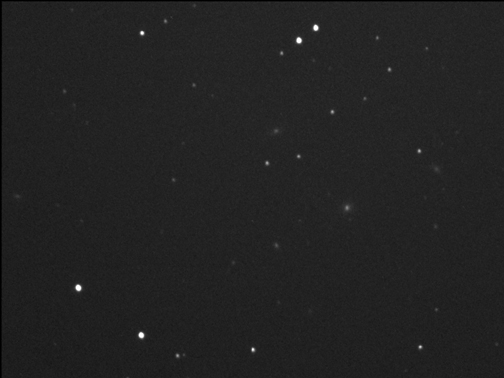 NGC 5585 (galaxy) - 08/07/2015 - 8" SCT f6.3, StellaCam-3 @ 35 seconds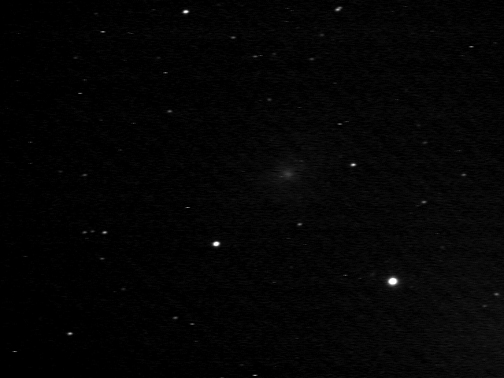 NGC 5631 (galaxy) - 06/04/2013 - 6" RC f5, StellaCam-3 20 seconds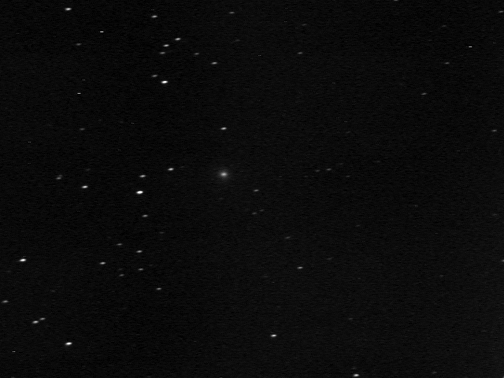 UGC 5459 (galaxy) - 06/03/2016 - 8" SCT f6.3, StellaCam-3 @ 35 seconds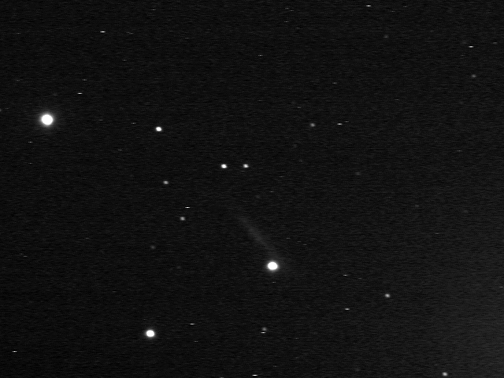 ---
Hope you enjoyed the visit. Come again soon!
Larry McHenry, Pittsburgh, PA. USA

Astronomical Webportal: