Big Woodchuck Solar Observatory!
---
Venus Transit - June 8th, 2004: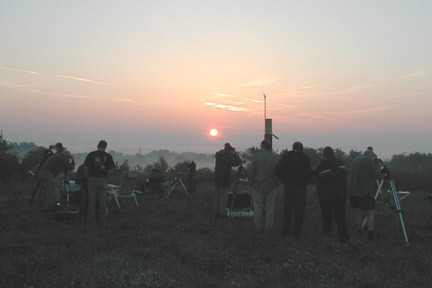 ---
On the early morning hours of June 8th, 2004, about 50 amateurs and public set up their solar telescopes at the AAAP's Nicholas E Wagman observatoy to witness a rare transit of Venus.
Using my solar and video equipment, I gave a 'live' video presentation for the group.
---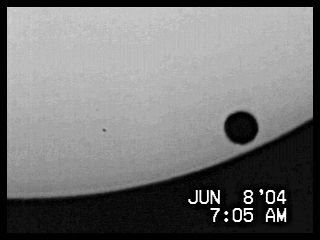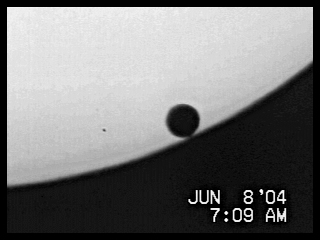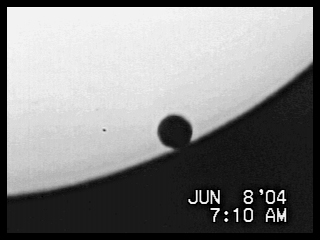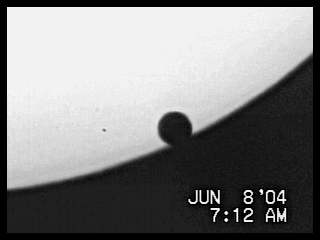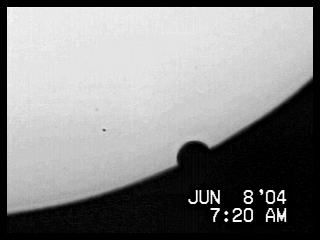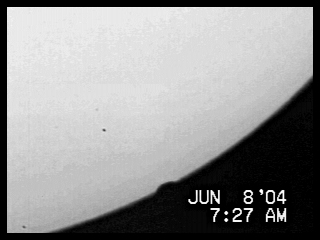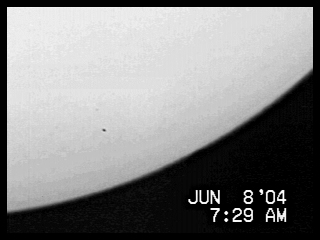 ---
For even better photos visit:
Al Paslow's site: "Venus Transit Gallery:"
Jerry Zhu's site: "Venus Transit 2004:"
---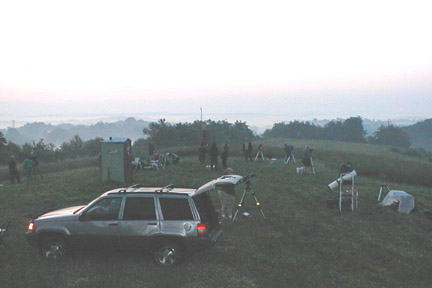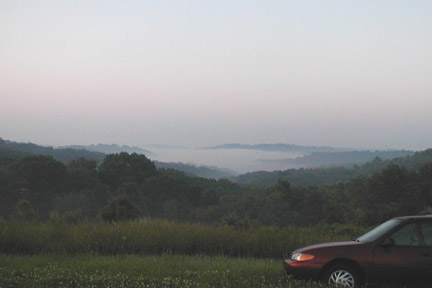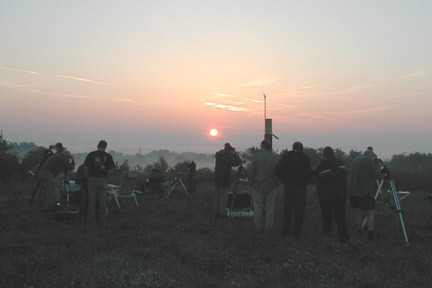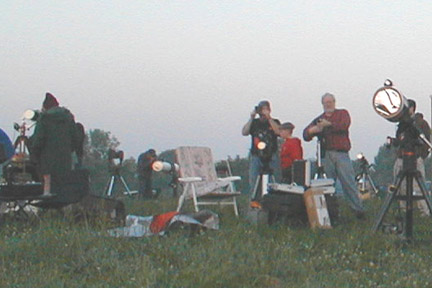 ---
Equipment used: 8" Celestron Ultima SCT (f10).
Lumicon 1.5 A H-alpha solar filter
AstroVid StellaCam EX, 1/2" CCD with 600 line resolution.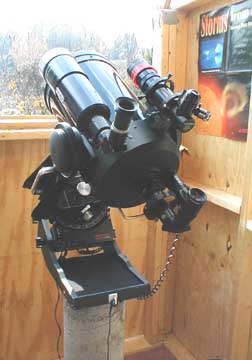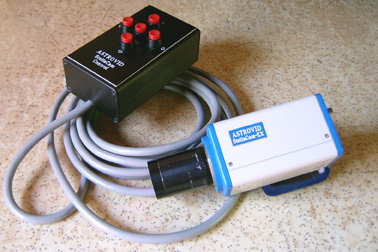 ---
You may E-MAIL me at :lsmch@comcast.net
---
go to: Top of Page:
return to: BWSO:
go to: Deep Sky Sketches:
go to: Astro Videography:
---
This is it. Hope you enjoyed the visit. Come again soon!
---