Laurel Highlands Star Cruise 2002
Digital Photo Gallery
---
Milky-Way images with a tripod mounted Astrovid StellaCam Ex and 25mm camera lens: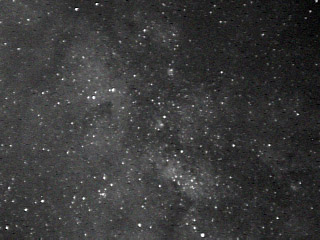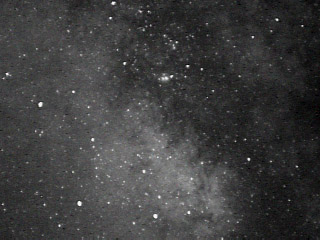 ---
Panorama of the observing field by Frank Gual:


---
Rocket image of a section of the observing field by Frank Gual:

---
Comments from 2002 Attendees:
"Great dark-sky location"
"The Doorprize giveaway was the best organized and most entertaining that I've seen at any major convention"
"This was our first Star Cruise and we had a great time!"
"Star Cruise itself, it was extremely well run and organized."
"Talk about DARK skies these were the best my daughter and I have ever seen."
---
Here's a webpage by attendee Jeff Ball, with some great photos from StarCruise!

Another webpage by AAAP member Charlie Pritt, photos from StarCruise!
---
ATTENTION AOL Users:

You may have difficulties displaying the photos via the buttons. If so, go to this page for individual hyperlinks to the photos.
---
Photo Galleries:
images by Larry McHenry and Bob Kepple
---
You may Email us at: lhstarcruise@attbi.com