A B E L L P l a n e t a r y N e b u l a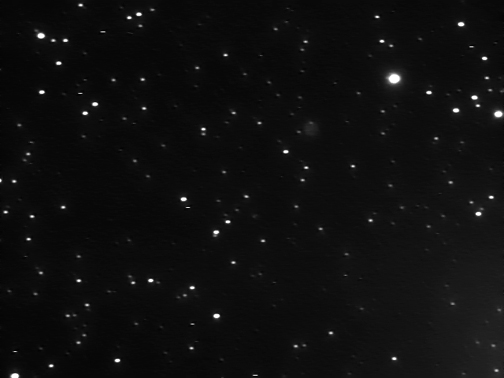 Abell-50, (NGC6742)
---
created: 12-02-2017. revised: 04-24-2023.
Hello!

Planetary Nebulae are clouds of interstellar matter, thin but widespread shells of gas and dust. They mark where a star is slowly dying, and is ejecting material into interstellar space during its later life stages. On cosmic timescales, planetary nebulae undergo rapid changes and have only comparatively short lifetimes, so that those we observe are all relatively young objects. Planetary nebulae usually have only a few thousand years before they fade and spread their matter into the interstellar environment.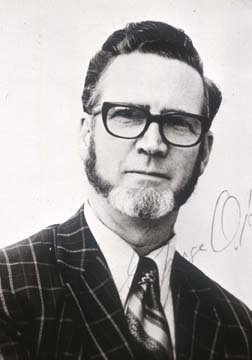 American astrophysicist George Abell, (1927 - 1983), graduated from from the California Institute of Technology.
(B.S. in 1951, M.S. in 1952, and Ph.D. in 1957.)

Using the Palomar 48-inch Schmidt telescope, Abell compiled a catalog of 86 very old, faint planetary nebula, which was first published in 1955 titled "Properties of Some Old Planetary Nebula", and expanded several times with the final version in 1966.
(note - 4 objects on the original list have since been determined to be either non-existent or another type of deep-sky object, so there are really only 82 objects observable)

Abell's catalog is recognized as an excellent compilation of faint, challenging planetaries for the observer with access to large telescopes and dark skies. For the most part, due to being very old, large, and having a very low surface brightness, they can be difficult to observe. O-III filters can be a big help, allowing the nebula to 'pop' from the dimmed field. (though sometimes it can actually make the nebula harder to see).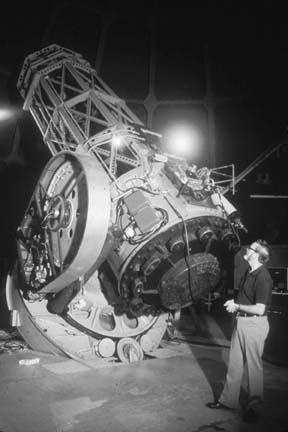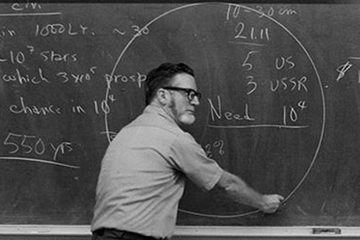 Amatuer Astronomer Alvin Huey has a guidebook available on his website faintfuzzies:
that contains finder charts along with CCD images and visual observations of all the Abell Planetary nebula.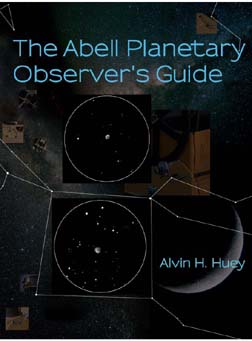 Here's a few interesting links:

Steve Gottlieb's Adventures - Planetary Nebula:
Uwe Glahn (visual descriptions and images)
Reiner Vogel (downlod observing guide)


---
Below is my personal observation list of the 'Abell Planetary Nebulas'.

As of April 18th, 2023, I have observed all 82 Abell planetary nebula (out of 82 objects visible in the catalog).
All of my EAA Observaytions were taken using a StellaCam-3 peltier-cooled deepsky video camera, or a ZWO ASI294MC camera. Each image has minimal processing applied to it: brightness/contrast adjusted, image rotated to match that of Alvin Huey's book, and resized to have the same general field size across images. The 'Negative' image is a little more heavily processed to help bring out the nebula.
Most of these are very faint, even with long exposures and using a O-III filter, or a L-eNhance narrowband filter.
---

Vorontsov-Velyaminov planetary nebula classification type:

| | |
| --- | --- |
| 1 | Stellar Image |
| 2 | Smooth disk (a, brighter toward center; b, uniform brightness; c, traces of a ring structure) |
| 3 | Irregular disk (a, very irregular brightness distribution; b, traces of ring structure) |
| 4 | Ring structure |
| 5 | Irregular form, similar to a diffuse nebula |
| 6 | Anomalous form |
---
Index:
---

Abell Planetary Nebula Observations:



Abell-1 (planetary nebula) - 07/25/2022 - 8" SCT f6.3, Atlas Gem, ASI294MC @ 180 seconds for 15 minutes (L-eNhance)
Cepheus Type-2b Mag+18.3 Size 42x42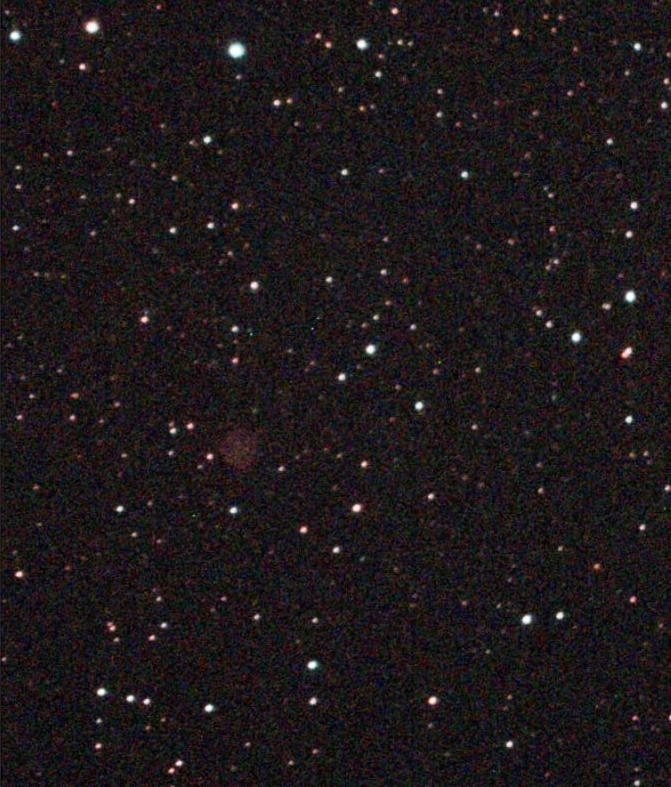 (return to index)





Abell-2 (planetary nebula) - 09/23/2017 - 8" SCT f6.3, StellaCam-3 @ 3 minutes (O-III filter)
Cassiopeia Type-2c Mag+16.3 Size 33x29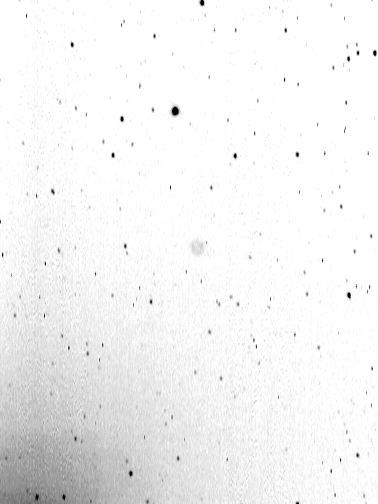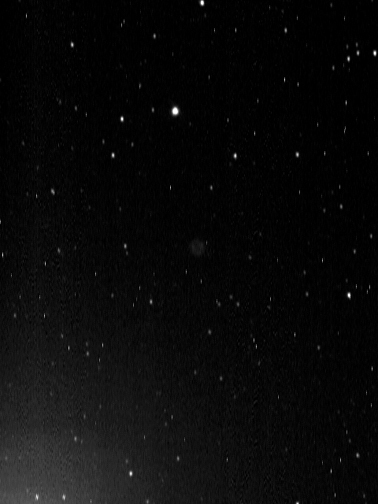 (return to index)




Abell-2 (planetary nebula) - 10/21/2017 - 8" SCT f6.3, StellaCam-3 @ 3 minutes (no filter)
Cassiopeia Type-2c Mag+16.3 Size 33x29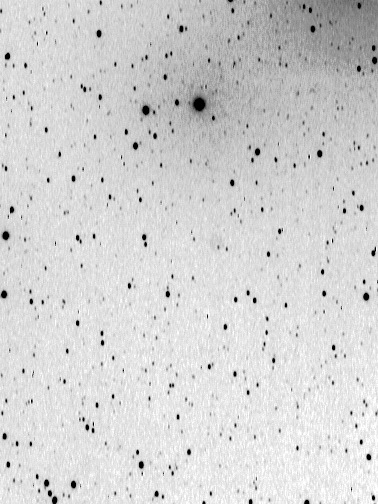 (return to index)





Abell-3 (planetary nebula) - 11/07/2021 - 8" SCT f6.3, ASI294MC @ 60 seconds for 30 minutes (L-eNhance)
Cassiopeia Type-3b Mag+18.2 Size 60x60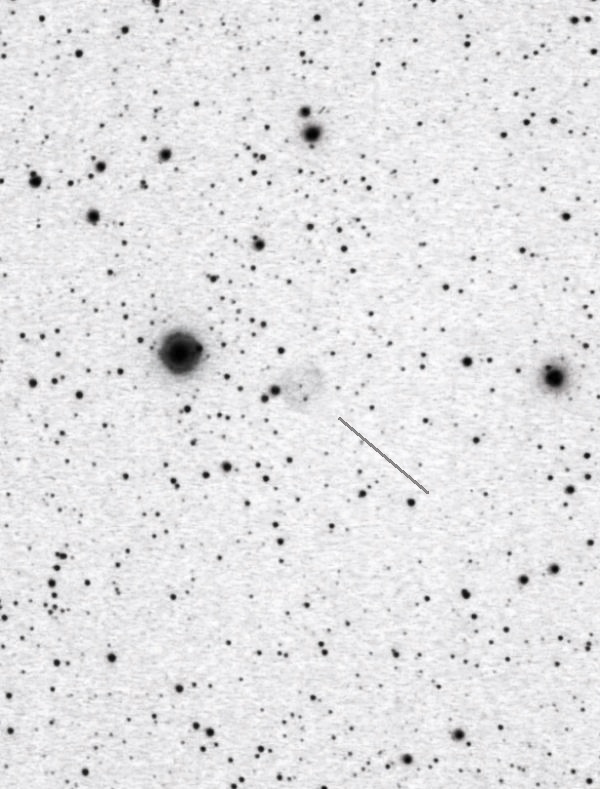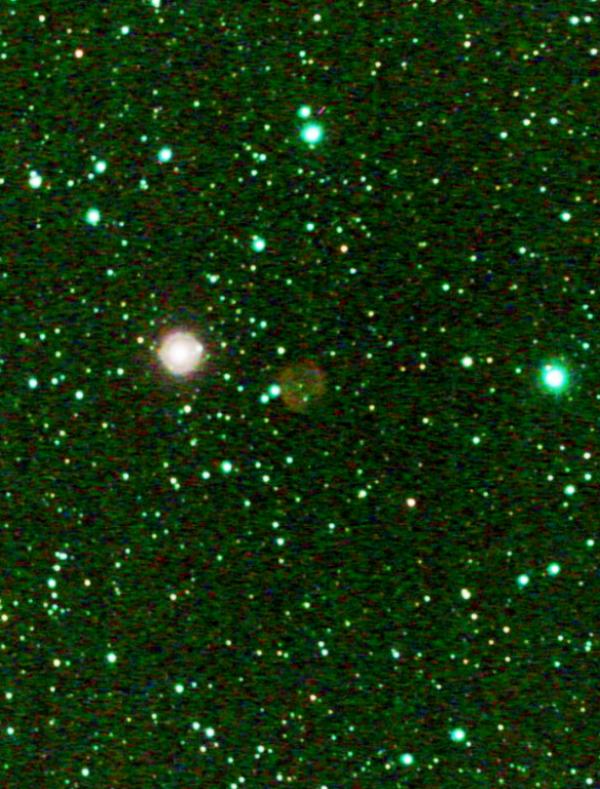 (return to index)






Abell-4 (planetary nebula) and Galaxy CGCG539-91 - 10/05/2018 - 8" SCT f6.3, StellaCam-3 @ 3 minutes (no filter)
Perseus Type-3b Mag+16.7 Size 22x22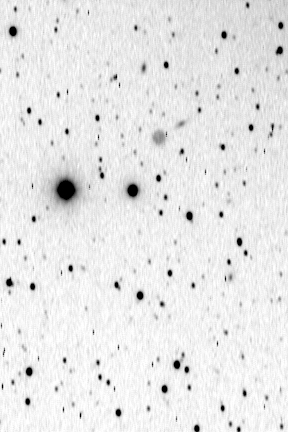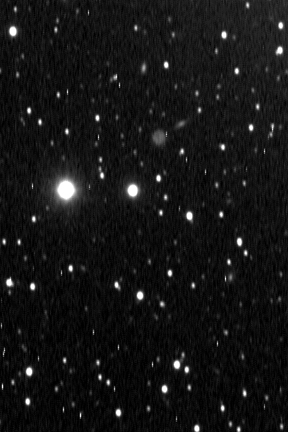 (return to index)





Abell-5 (planetary nebula) - 10/05/2018 - 8" SCT f6.3, StellaCam-3 @ 3 minutes (no filter)
Perseus Type-4 Mag+16 Size 134x121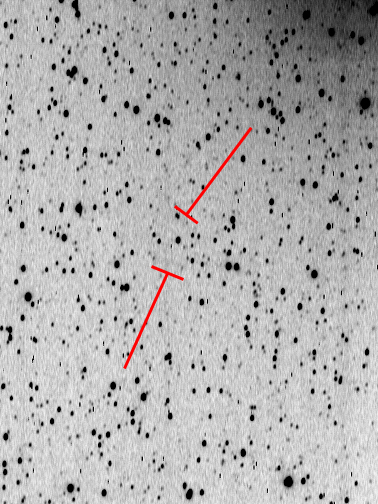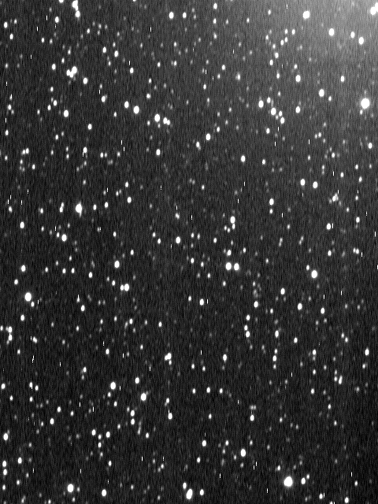 (return to index)





Abell-6 (planetary nebula) - 06/27/2022 - 8" SCT f6.3, Atlas Gem, ASI294MC @ 180 seconds for 27 minutes (L-eNhance)
Cassiopeia Type-2b Mag+15.5 Size 188x174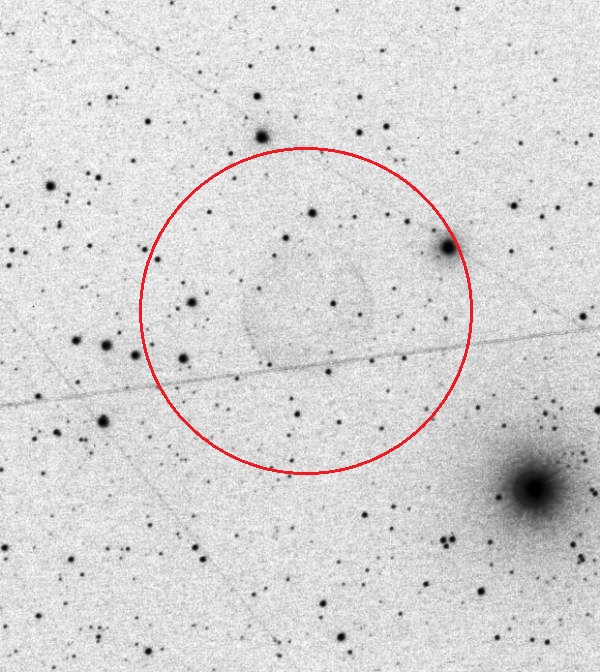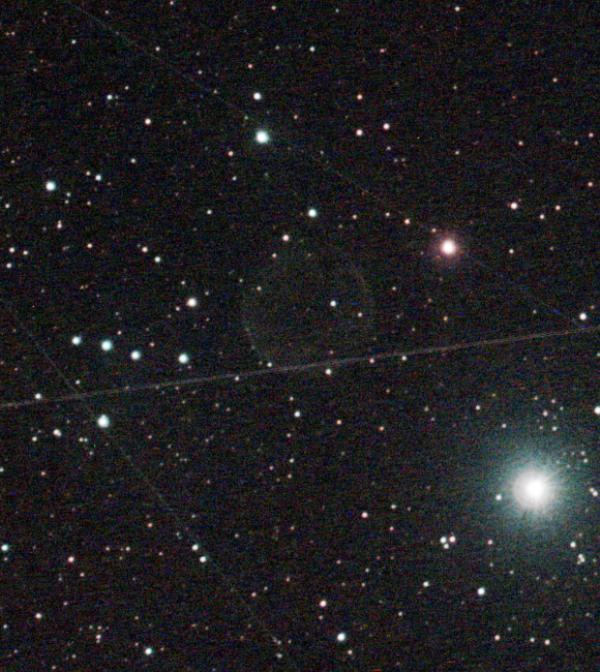 (return to index)





Abell-7 (planetary nebula) - 12/04/2021 - 8" SCT f6.3, Atlas Gem, ASI294MC @ 180 seconds for 30 minutes (L-eNhance)
Lepus Type-3a Mag+13.2 Size 871x670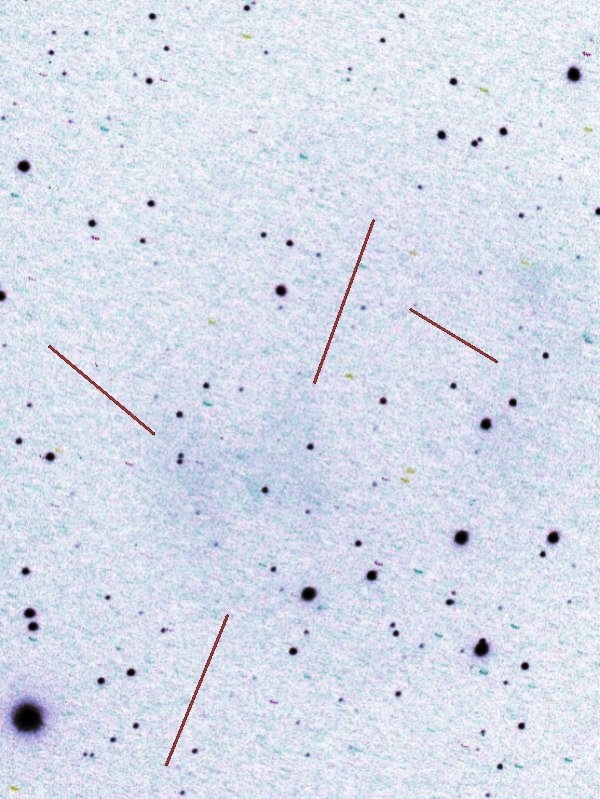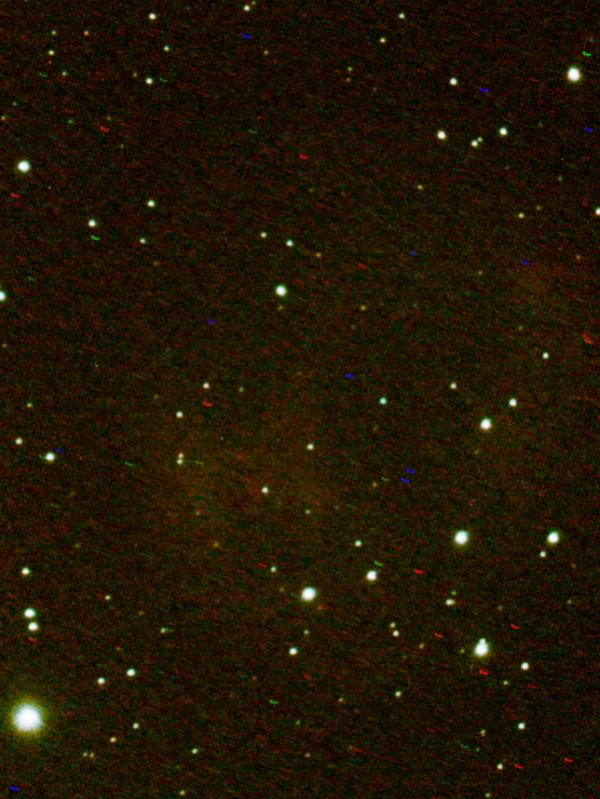 (return to index)





Abell-8 (planetary nebula) - 10/05/2018 - 8" SCT f6.3, StellaCam-3 @ 3 minutes (no filter)
Auriga Type-2b Mag+16.6 Size 62x62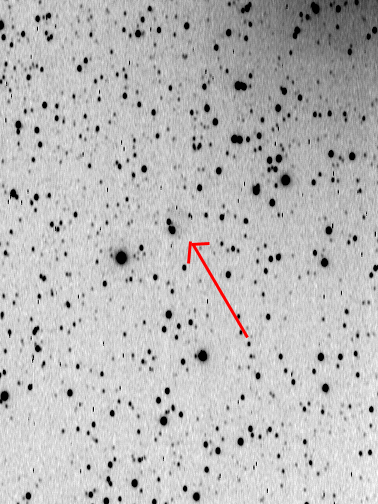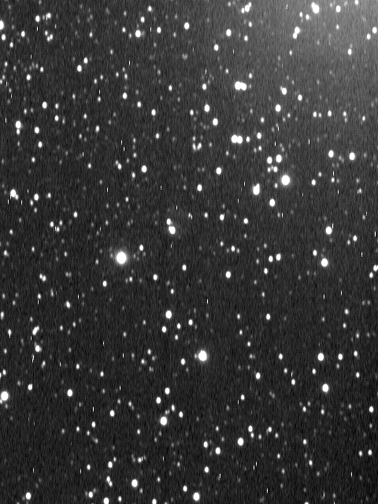 (return to index)





Abell-9 (planetary nebula) - 12/04/2021 - 8" SCT f6.3, Atlas Gem, ASI294MC @ 180 seconds for 30 minutes (L-eNhance)
Auriga Type-4 Mag+18.9 Size 40x34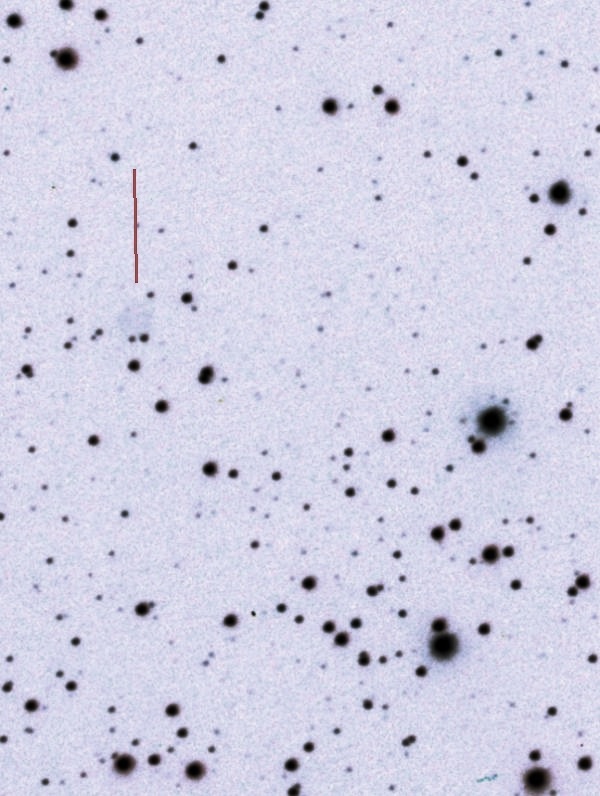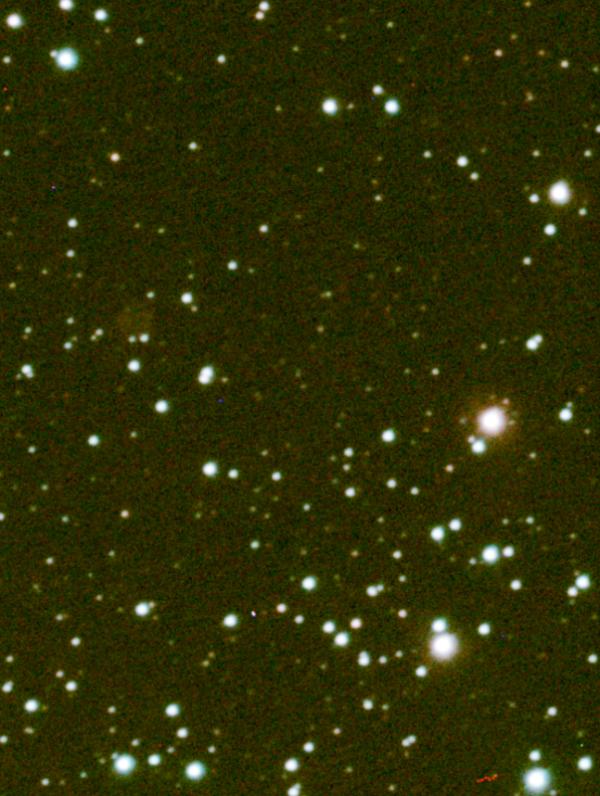 (return to index)





Abell-10 (planetary nebula) - 10/05/2018 - 8" SCT f6.3, StellaCam-3 @ 3 minutes (no filter)
Orion Type-3 Mag+15.2 Size 35x32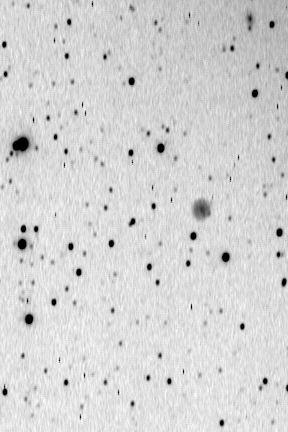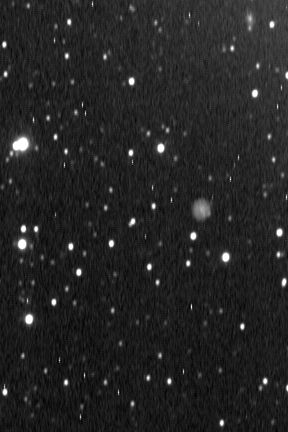 (return to index)





Abell-12 (planetary nebula) - 10/05/2018 - 8" SCT f6.3, StellaCam-3 @ 3 minutes (no filter)
Orion Type-2b Mag+13.9 Size 37x37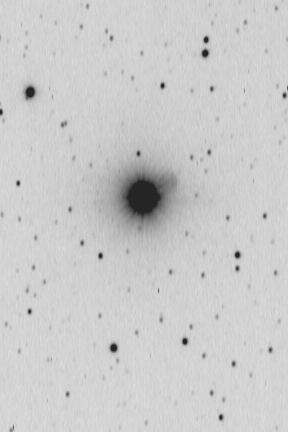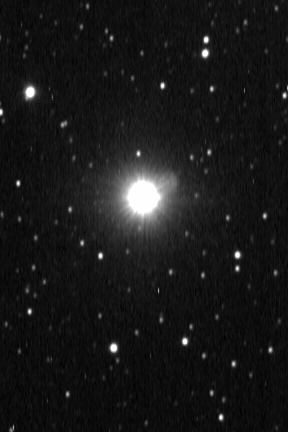 (return to index)





Abell-13 (planetary nebula) - 10/05/2018 - 8" SCT f6.3, StellaCam-3 @ 3 minutes (no filter)
Orion Type-4 Mag+16 Size 174x134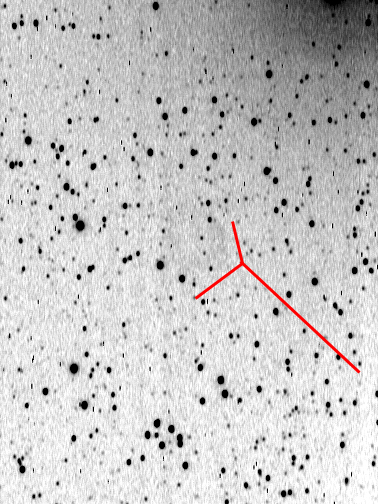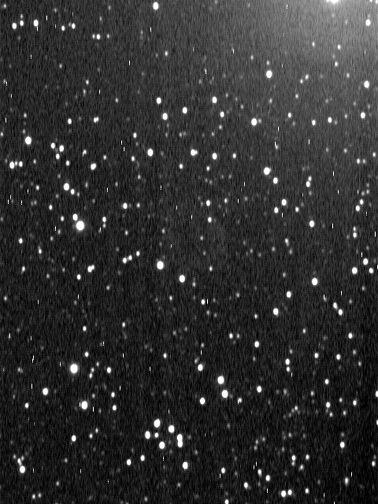 (return to index)





Abell-14 (planetary nebula) - 12/04/2021 - 8" SCT f6.3, Atlas Gem, ASI294MC @ 180 seconds for 30 minutes (L-eNhance)
Orion Type-2c Mag+18.2 Size 40x27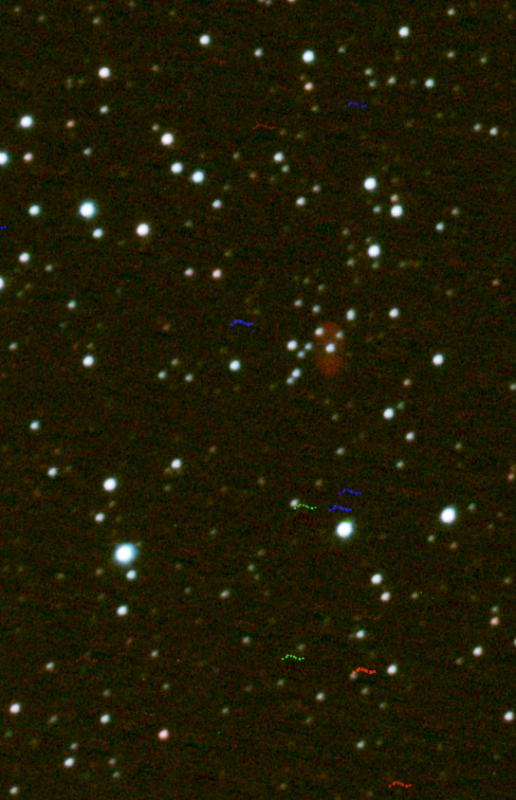 (return to index)





Abell-15 (planetary nebula) - 12/04/2021 - 8" SCT f6.3, Atlas Gem, ASI294MC @ 180 seconds for 30 minutes (L-eNhance)
Canis Major Type-4 Mag+16.3 Size 34x34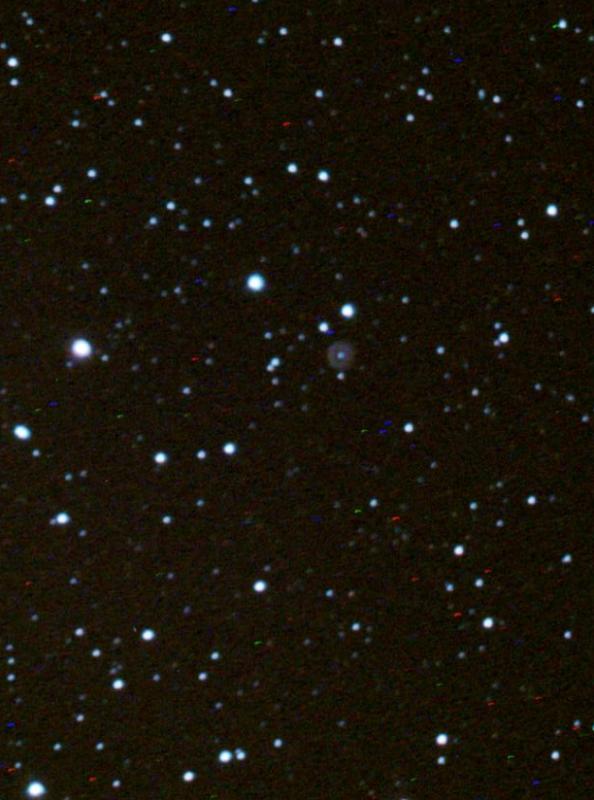 (return to index)





Abell-16 (planetary nebula) - 09/19/2022 - 8" SCT f6.3, Atlas Gem, ASI294MC @ 180 seconds for 15 minutes (L-eNhance)
Lynx Type-2b Mag+15.9 Size 143x133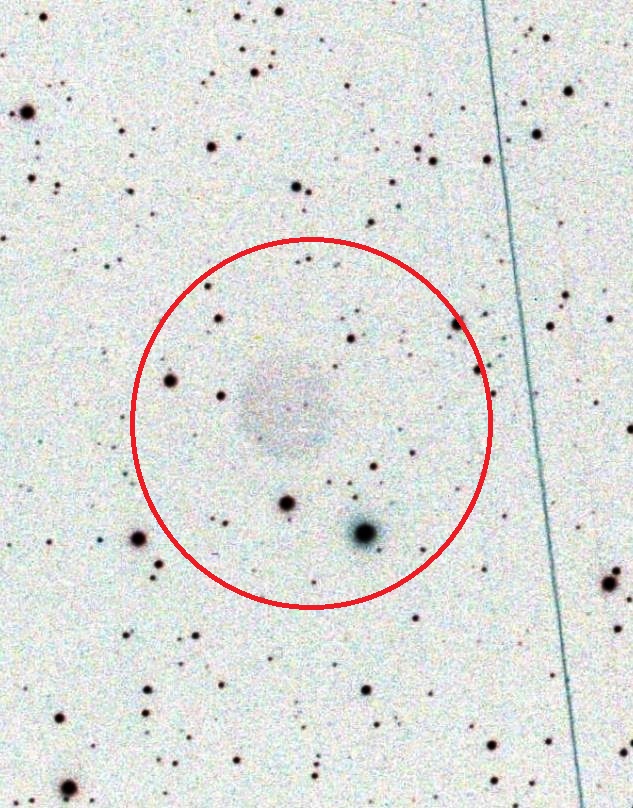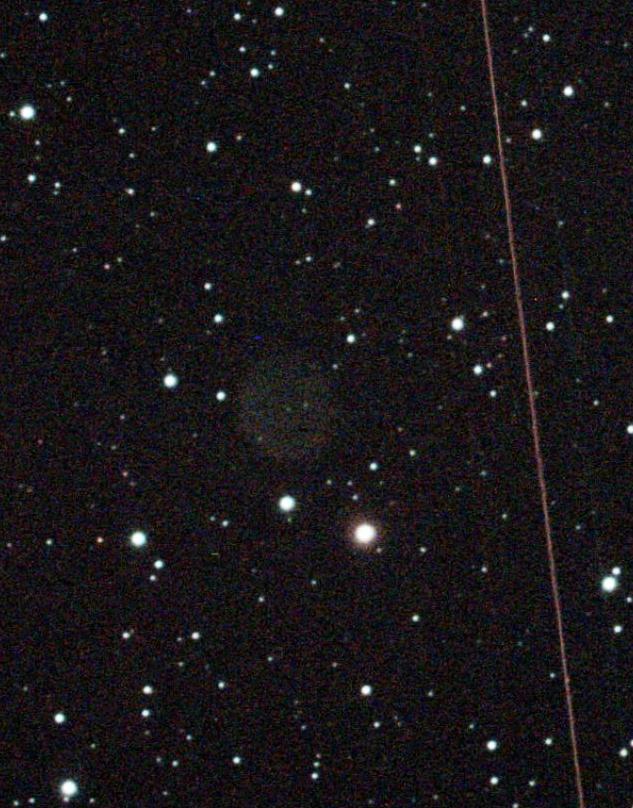 (return to index)





Abell-18 (planetary nebula) - 10/28/2022 - 8" SCT f6.3, Atlas Gem, ASI294MC @ 180 seconds for 15 minutes (L-eNhance)
Monoceros Type - 2b Mag+17.5 Size 71x66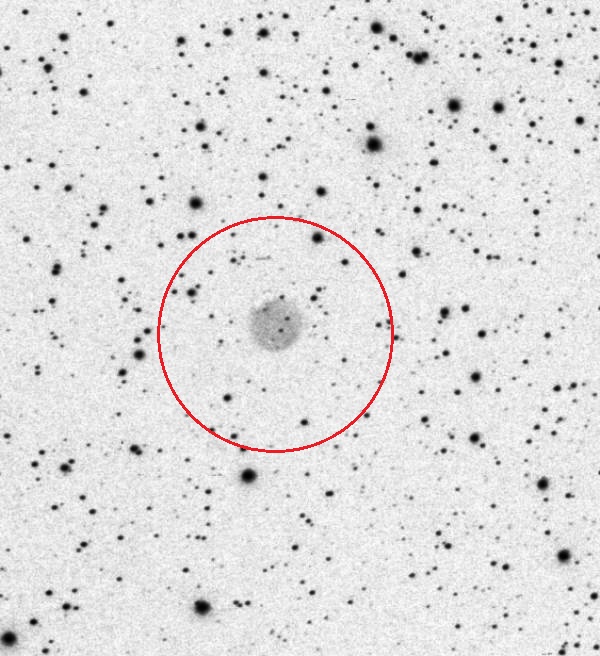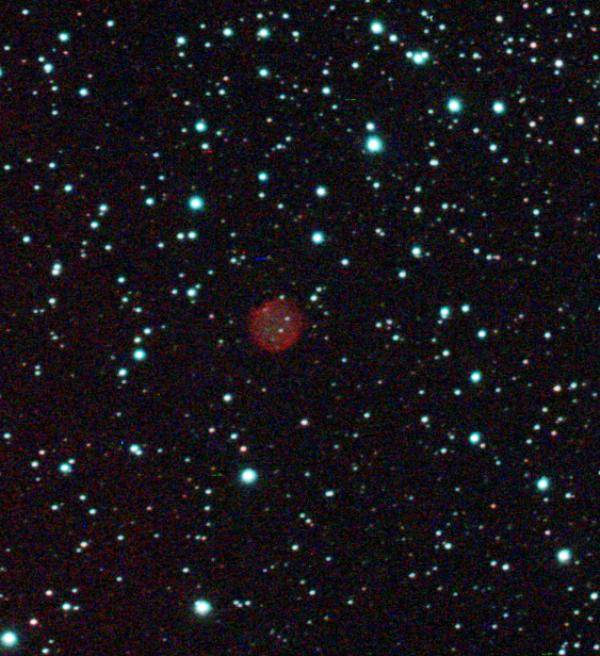 (return to index)





Abell-19 (planetary nebula) - 12/04/2021 - 8" SCT f6.3, Atlas Gem, ASI294MC @ 180 seconds for 30 minutes (L-eNhance)
Gemini Type-2b Mag+17.0 Size 80x67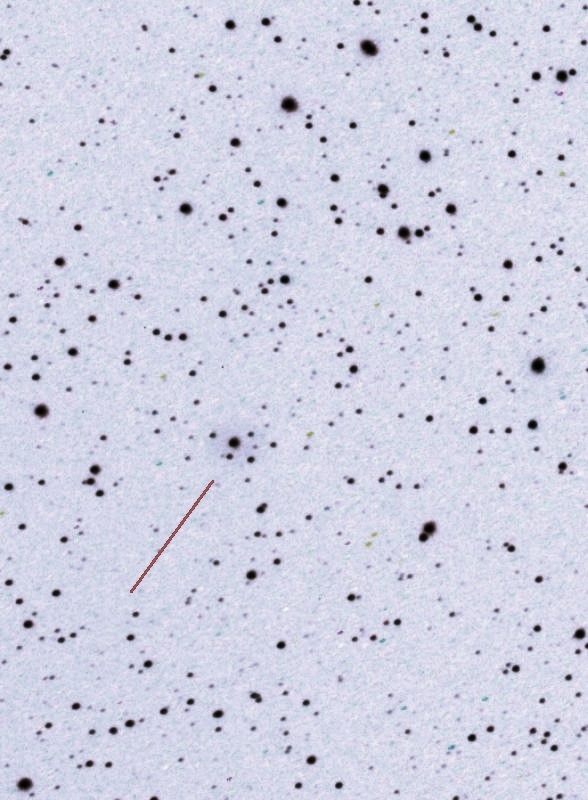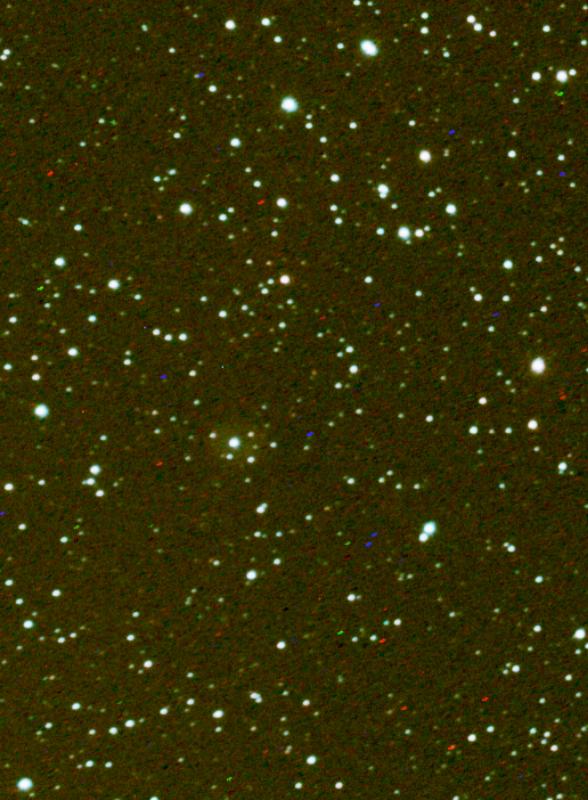 (return to index)





Abell-20 (planetary nebula) - 10/24/2022 - 8" SCT f6.3, Atlas Gem, ASI294MC @ 180 seconds for 15 minutes (L-eNhance)
Canis Minor Type-2c Mag+16.3 Size 65x65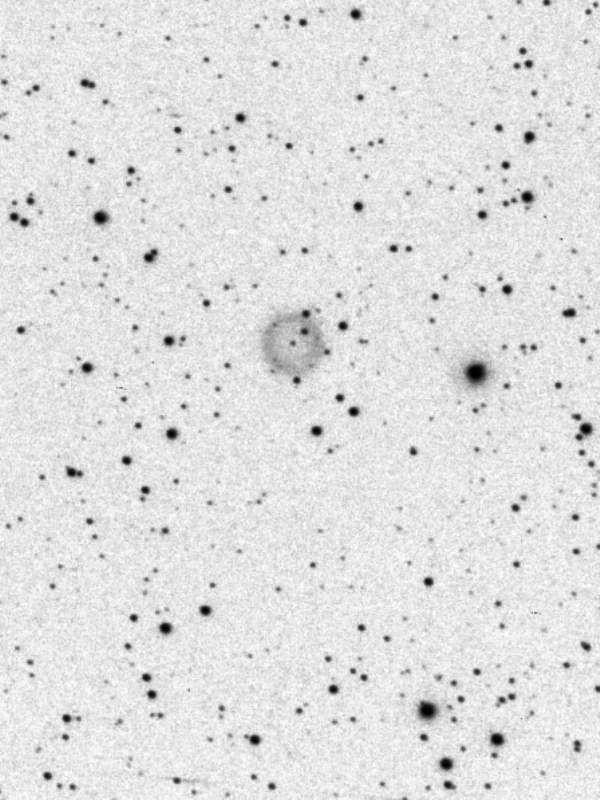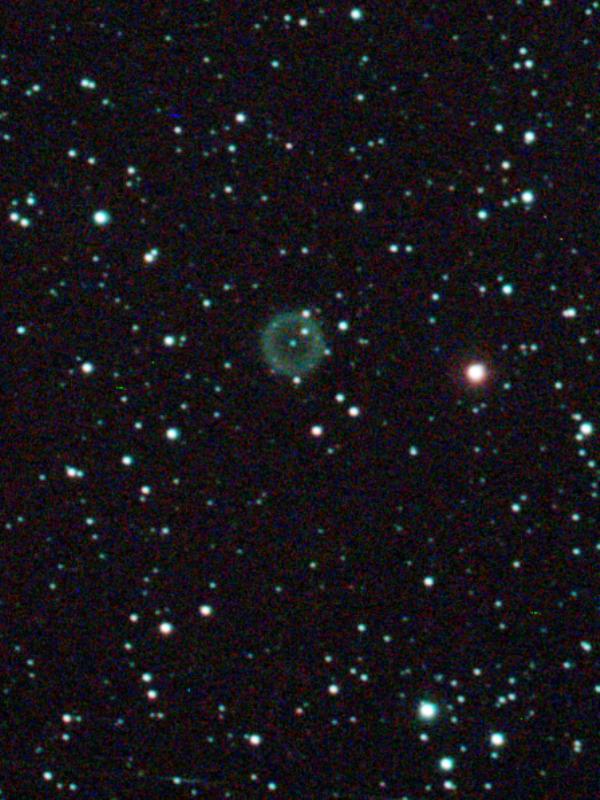 (return to index)





Abell-21 (planetary nebula) - 10/05/2018 - 8" SCT f6.3, StellaCam-3 @ 3 minutes (no filter)
Gemini Type-6 Mag+11.3 Size 744x509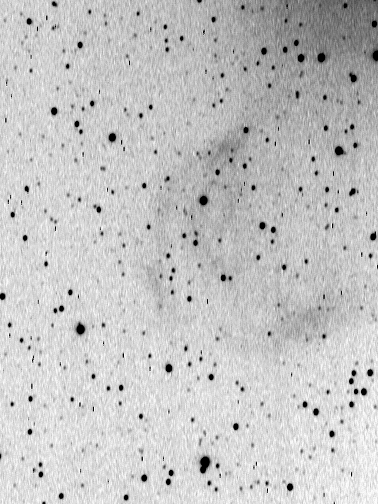 (return to index)





Abell-22 (planetary nebula) - 10/05/2018 - 8" SCT f6.3, StellaCam-3 @ 3 minutes (no filter)
Canis Minor Type-3 Mag+15.4 Size 105x68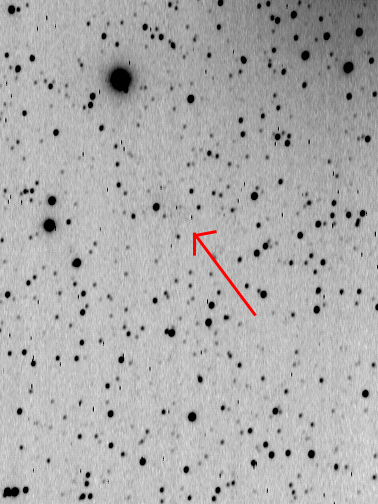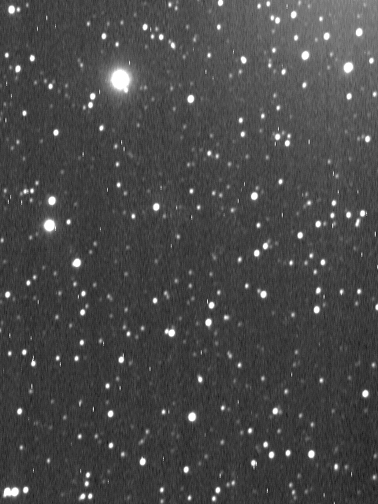 (return to index)





Abell-23 (planetary nebula) - 10/28/2022 - 8" SCT f6.3, Atlas Gem, ASI294MC @ 180 seconds for 15 minutes (L-eNhance)
Puppis Type - ? Mag+13.1 Size 54x54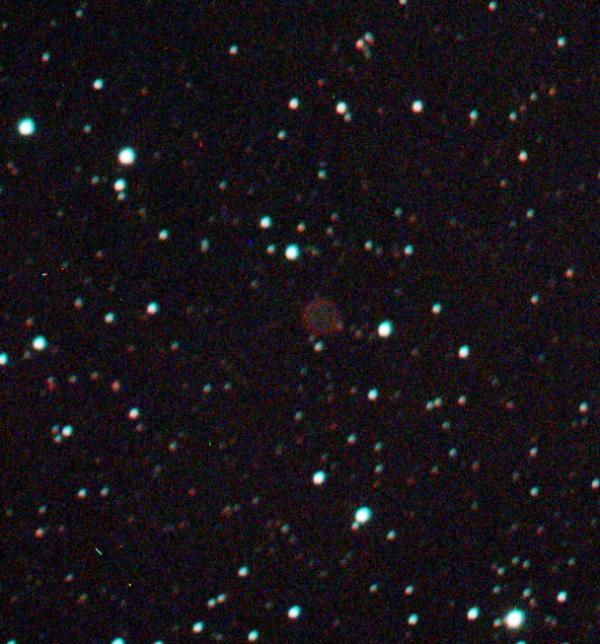 (return to index)





Abell-24 (planetary nebula) - 10/05/2018 - 8" SCT f6.3, StellaCam-3 @ 3 minutes (O-III filter)
Canis Minor Type-4 Mag+13.6 Size 265x180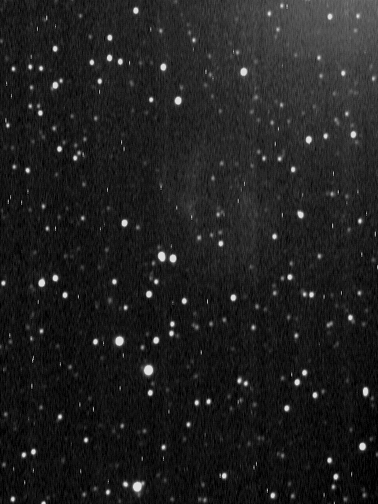 (return to index)





Abell-25 (planetary nebula) - 10/28/2022 - 8" SCT f6.3, Atlas Gem, ASI294MC @ 180 seconds for 15 minutes (L-eNhance)
Monoceros Type - 3b Mag+15.4 Size 150x145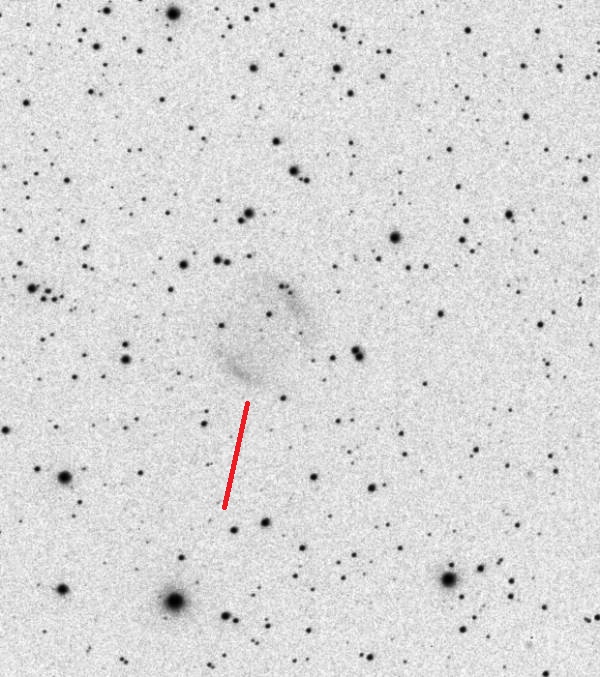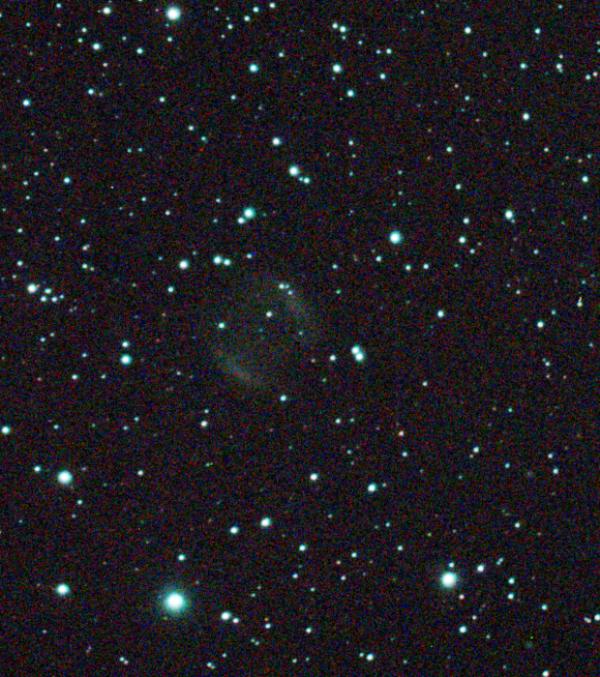 (return to index)





Abell-26 (planetary nebula) - 10/28/2022 - 8" SCT f6.3, Atlas Gem, ASI294MC @ 180 seconds for 15 minutes (L-eNhance)
Puppis Type - 2 Mag+18.1 Size 40x40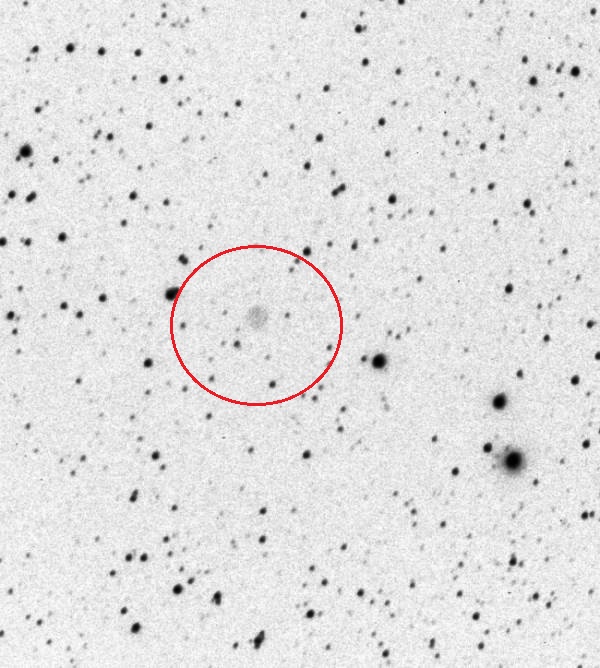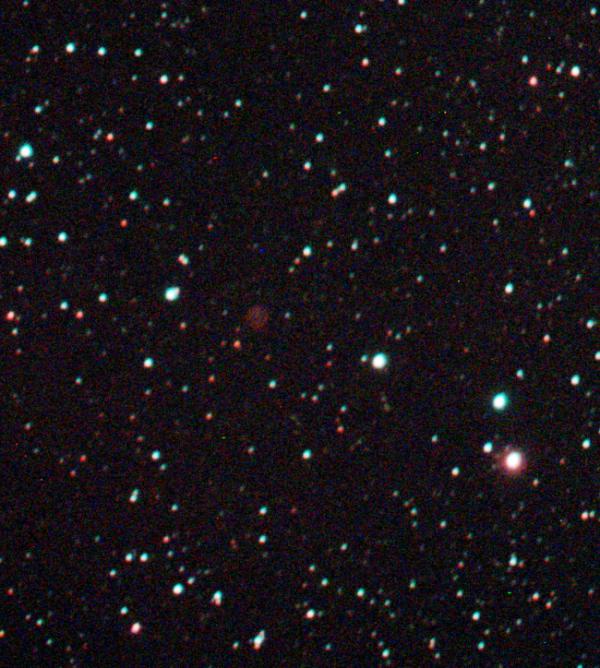 (return to index)





Abell-27 (planetary nebula) - 10/28/2022 - 8" SCT f6.3, Atlas Gem, ASI294MC @ 180 seconds for 15 minutes (L-eNhance)
Pryx Type - 3b Mag+17.9 Size 47x40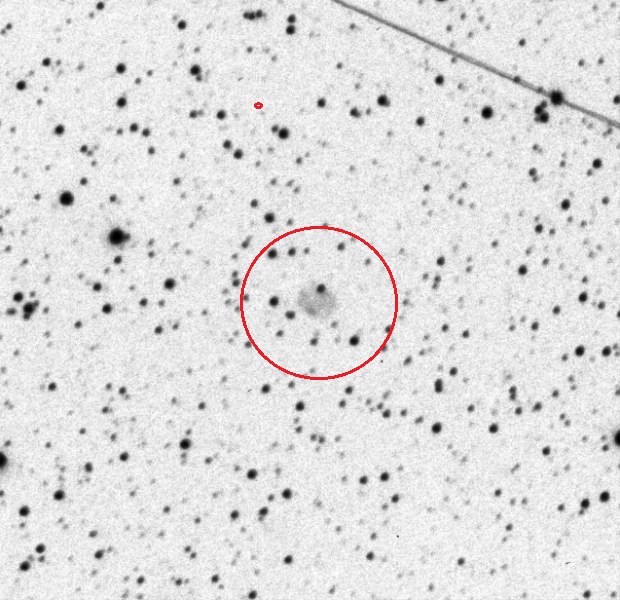 (return to index)





Abell-28 (planetary nebula) - 10/28/2022 - 8" SCT f6.3, Atlas Gem, ASI294MC @ 300 seconds for 20 minutes (L-eNhance)
Ursa Major Type-2b Mag+14.6 Size 268x268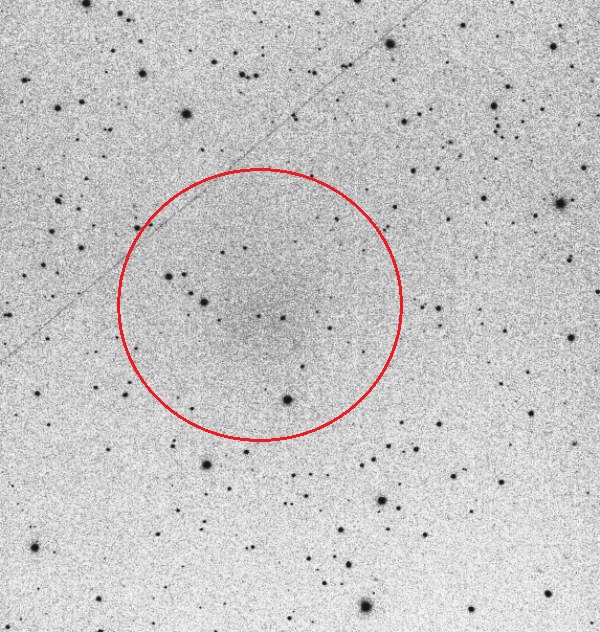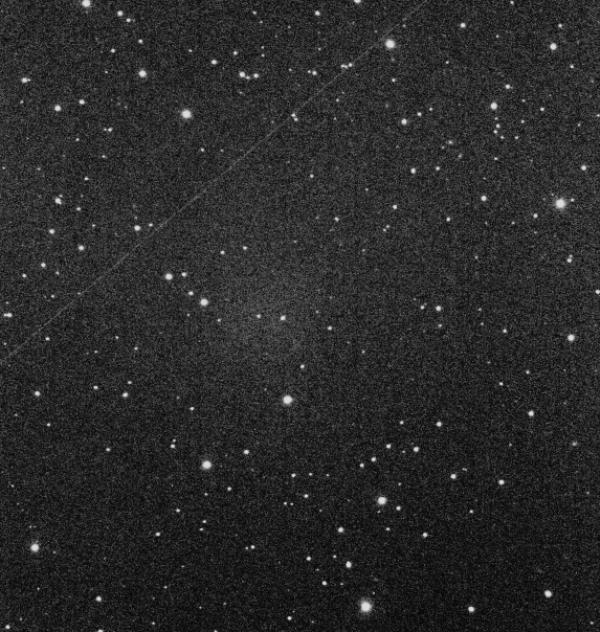 (return to index)





Abell-29 (planetary nebula) - 10/28/2022 - 8" SCT f6.3, Atlas Gem, ASI294MC @ 180 seconds for 15 minutes (L-eNhance)
Pryx Type - 4 Mag+14.3 Size 482x335





(return to index)





Abell-30 (planetary nebula) - 03/20/2022 - 8" SCT f6.3, Atlas Gem, ASI294MC @ 60 seconds for 30 minutes (L-eNhance)
Cancer Type-2c Mag+15.6 Size 127x127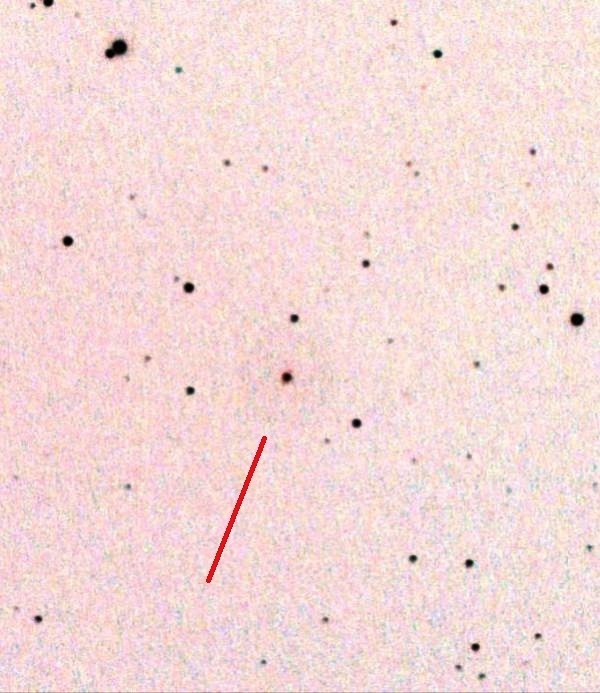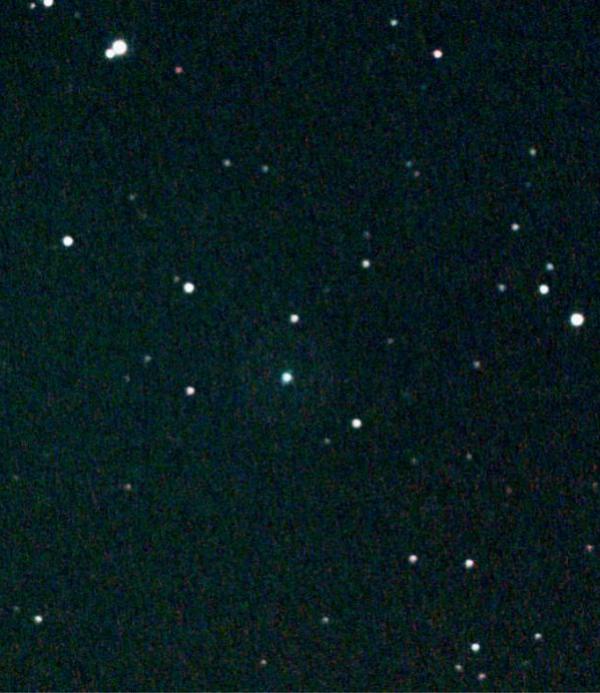 (return to index)





Abell-31 (planetary nebula) - 02/20/2022 - 8" SCT f6.3, Atlas Gem, ASI294MC @ 60 seconds for 30 minutes (L-eNhance)
Cancer Type-3a Mag+12.2 Size 970x930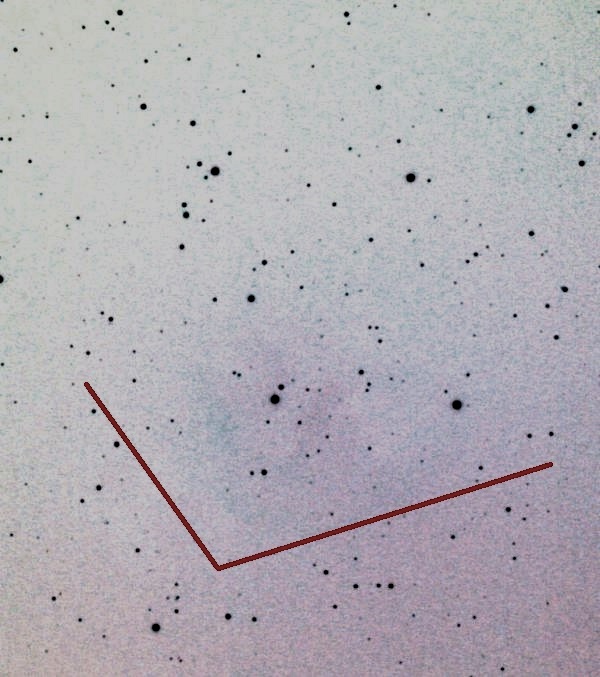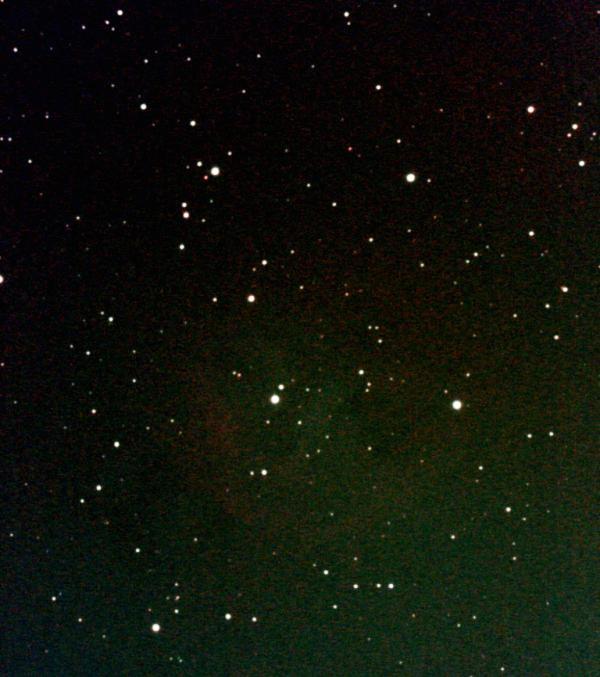 (return to index)





Abell-33 (planetary nebula) - 03/20/2022 - 8" SCT f6.3, Atlas Gem, ASI294MC @ 60 seconds for 30 minutes (L-eNhance)
Hydra Type-2b Mag+13.4 Size 275x260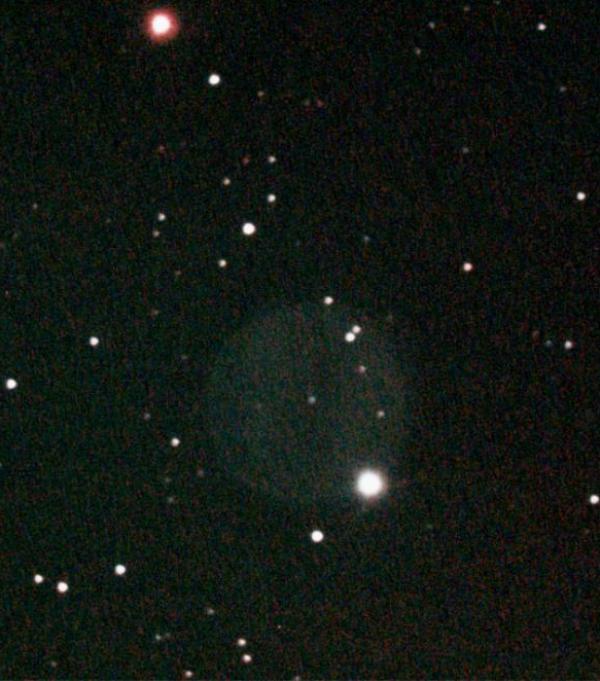 (return to index)





Abell-34 (planetary nebula) - 03/21/2022 - 8" SCT f6.3, Atlas Gem, ASI294MC @ 60 seconds for 30 minutes (L-eNhance)
Hydra Type-2b Mag+14.5 Size 281x268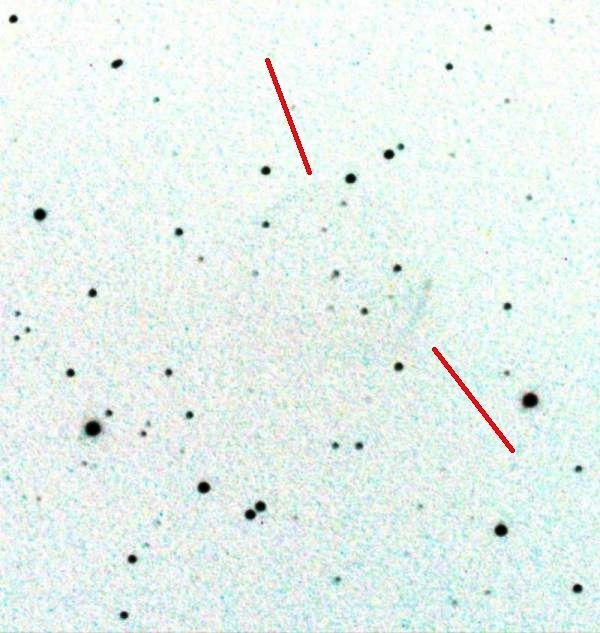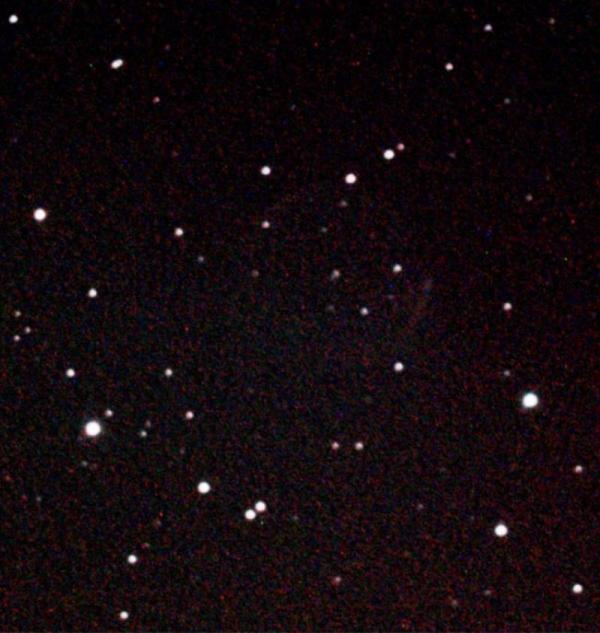 (return to index)





Abell-35 (planetary nebula) - 04/18/2023 - 8" SCT f6.3, Atlas Gem, ASI294MC @ 180 seconds for 15 minutes (L-eNhance)
Hydra Type - 3a Mag+12.7 Size 938x636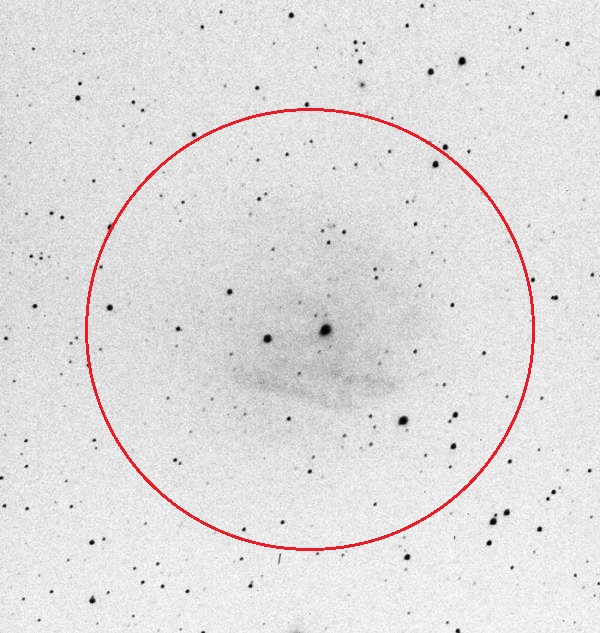 (return to index)





Abell-36 (planetary nebula) - 06/04/2022 - 8" SCT f6.3, Atlas Gem, ASI294MC @ 180 seconds for 15 minutes (L-eNhance)
Virgo Type-3b(3a) Mag+13.0 Size 478x281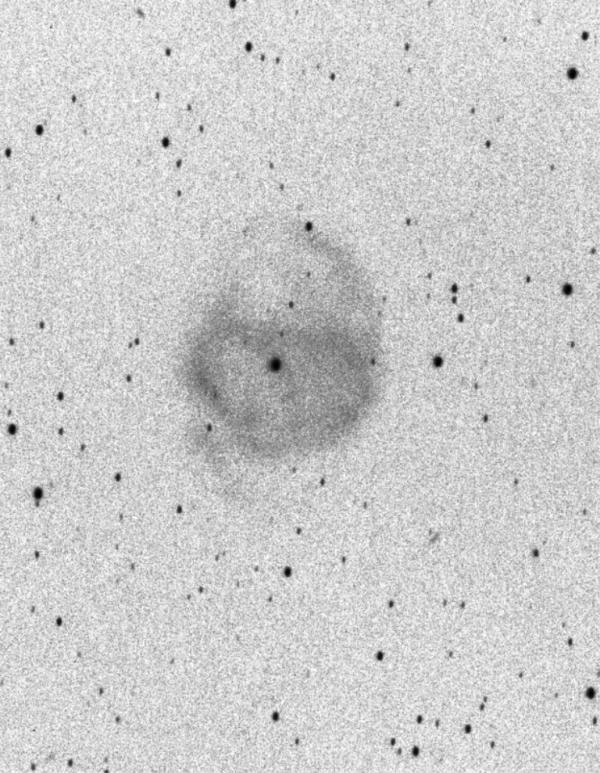 (return to index)





Abell-37 (planetary nebula) - 06/04/2022 - 8" SCT f6.3, Atlas Gem, ASI294MC @ 180 seconds for 15 minutes (L-eNhance)
Virgo Type-2c Mag+14.9 Size 43x40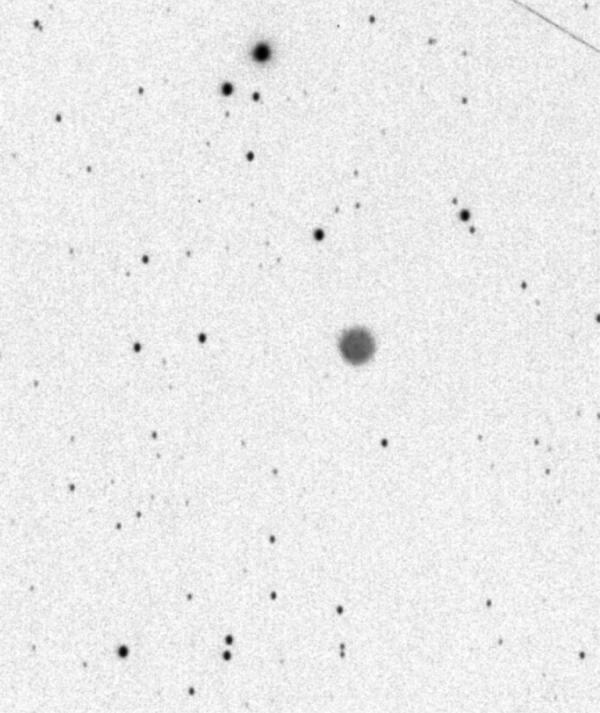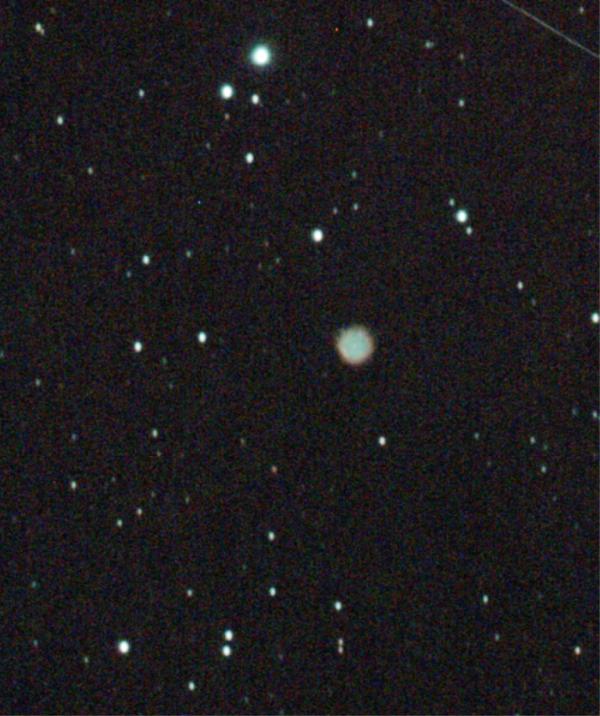 (return to index)





Abell-38 (planetary nebula) - 06/03/2022 - 8" SCT f6.3, Atlas Gem, ASI294MC @ 180 seconds for 3 minutes (L-eNhance)
Scorpius Type-4(2) Mag+15.7 Size 154x94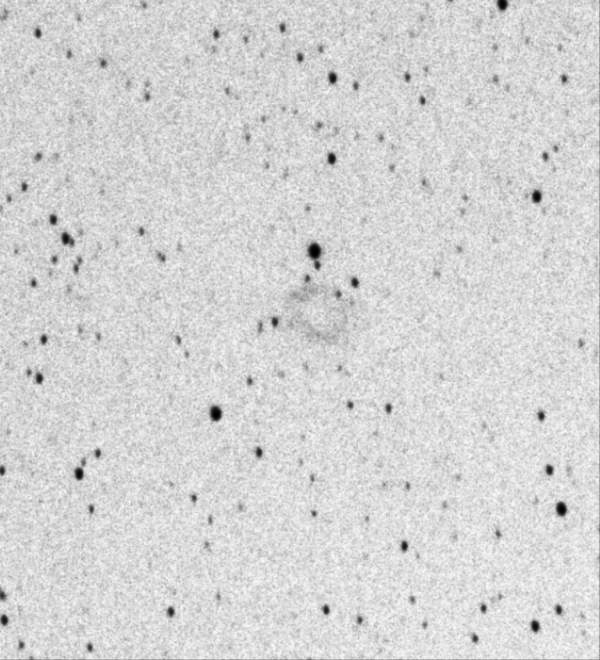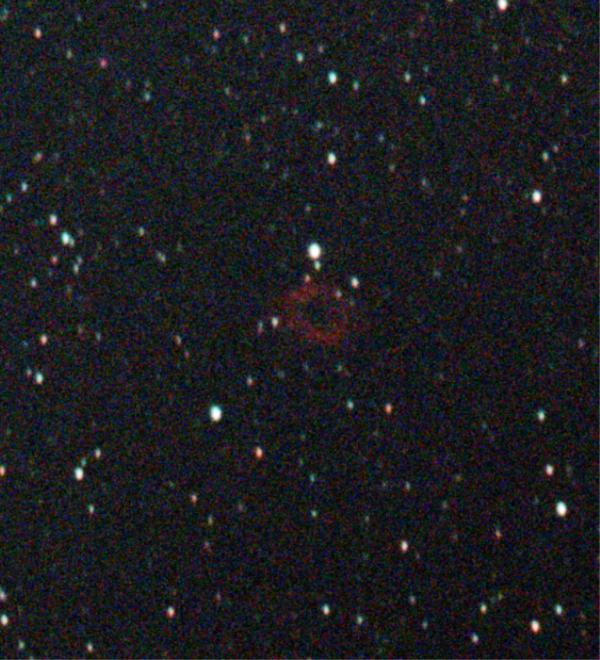 (return to index)





Abell-39 (planetary nebula) - 09/05/2018 - 8" SCT f6.3, StellaCam-3 @ 4 minutes (O-III filter)
Hercules Type-2c Mag+13.79 Size 170x170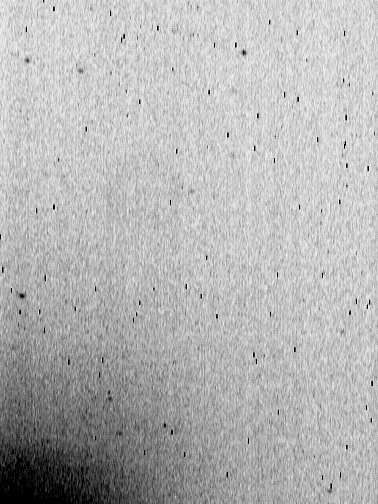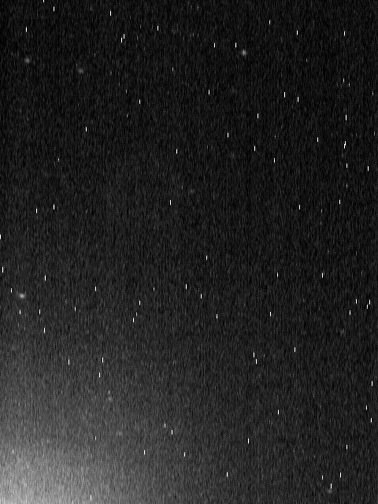 (return to index)





Abell-40 (planetary nebula) - 06/24/2022 - 8" SCT f6.3, Atlas Gem, ASI294MC @ 180 seconds for 15 minutes (L-eNhance)
Ophiuchus Type-2b Mag+16.8 Size 30x27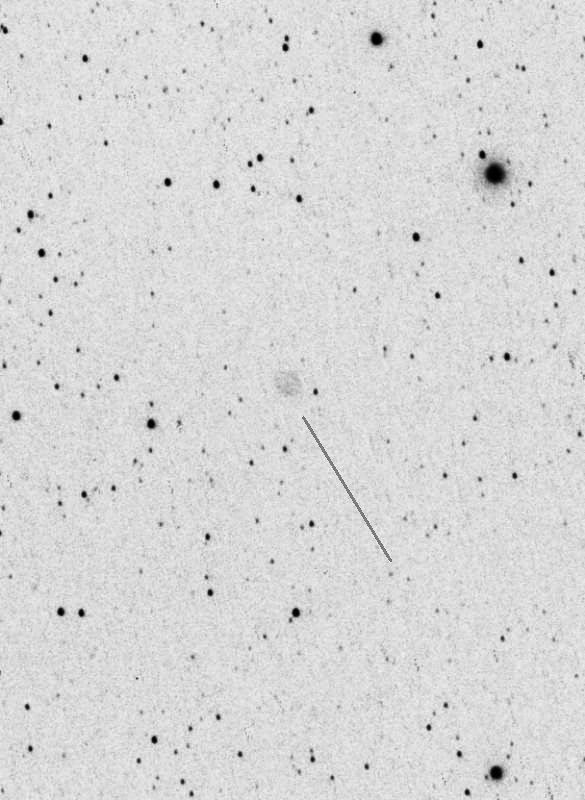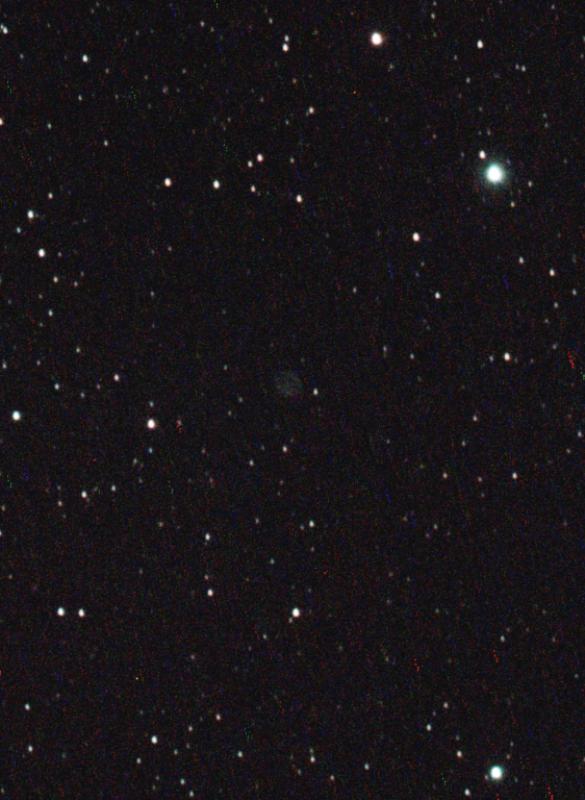 (return to index)





Abell-41 (planetary nebula) - 06/27/2022 - 8" SCT f6.3, Atlas Gem, ASI294MC @ 180 seconds for 15 minutes (L-eNhance)
Serpens Type-3(2) Mag+17.2 Size 16x7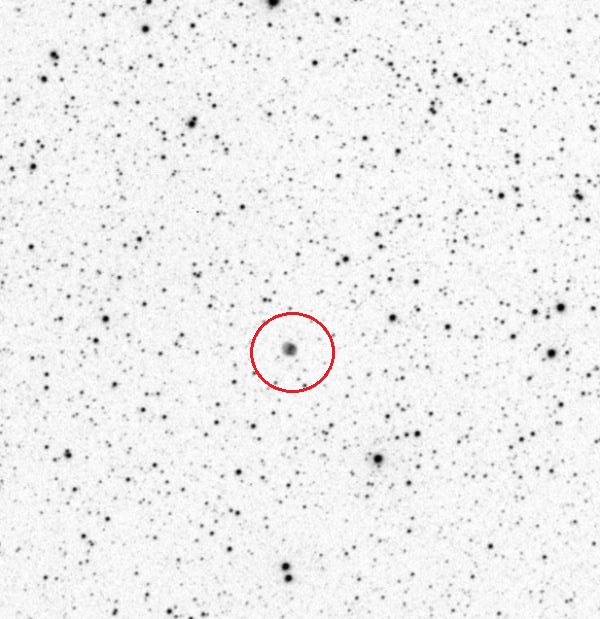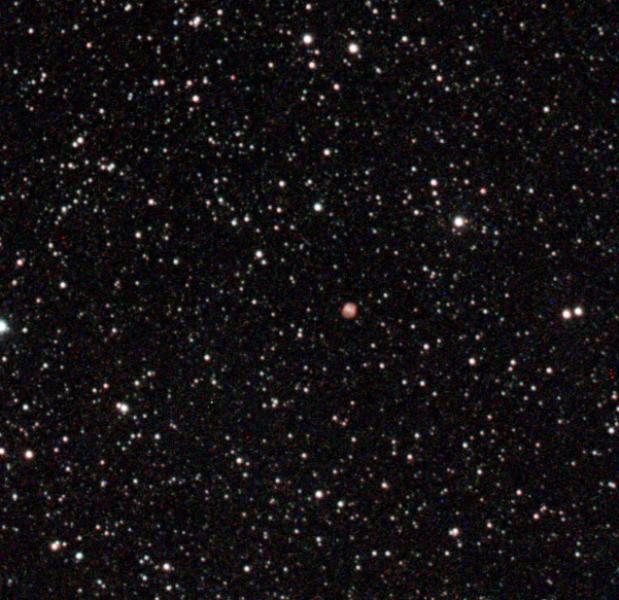 (return to index)





Abell-42 (planetary nebula) - 06/24/2022 - 8" SCT f6.3, Atlas Gem, ASI294MC @ 180 seconds for 15 minutes (L-eNhance)
Ophiuchus Type-2b Mag+17.8 Size 60x57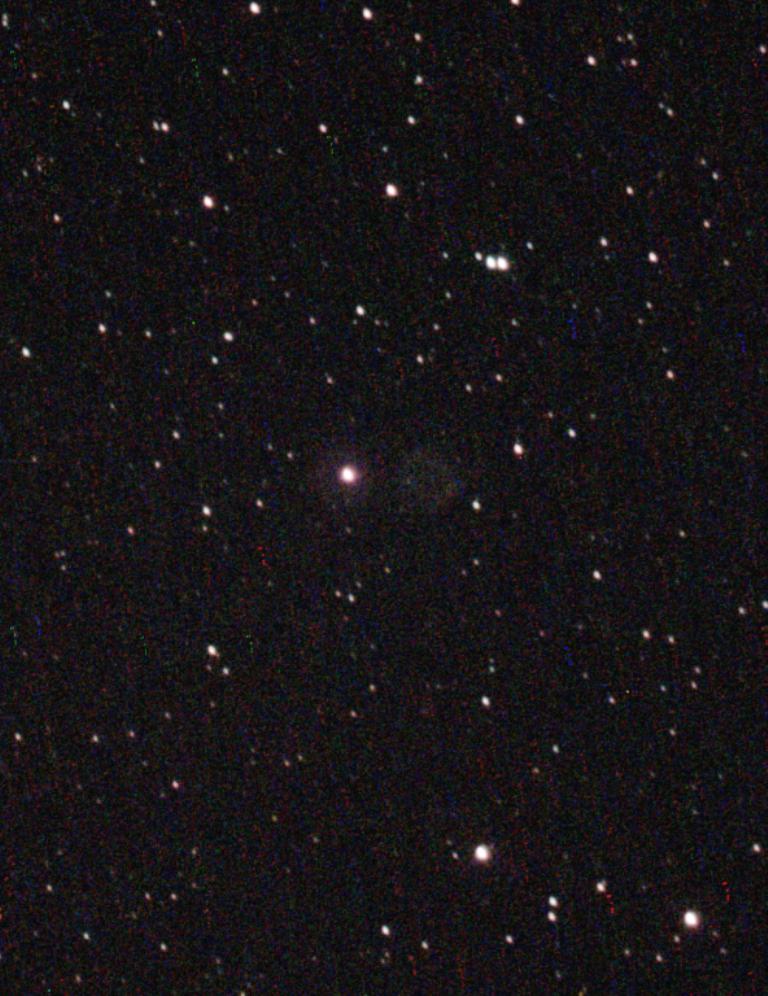 (return to index)





Abell-43 (planetary nebula) - 09/05/2018 - 8" SCT f6.3, StellaCam-3 @ 3 minutes (O-III filter)
Ophiuchus Type-2c Mag+14.7 Size 80x74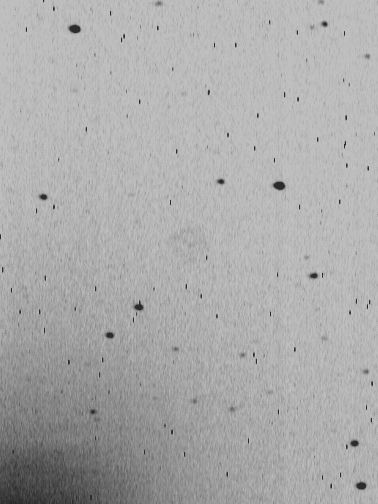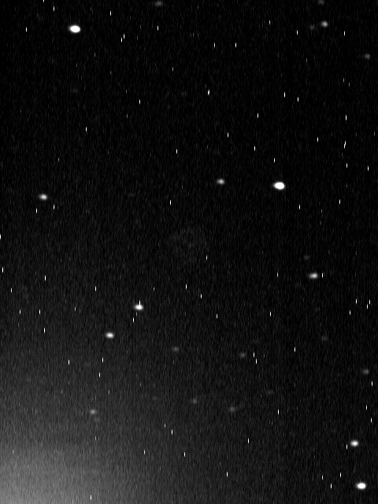 (return to index)





Abell-44 (planetary nebula) - 06/03/2022 - 8" SCT f6.3, Atlas Gem, ASI294MC @ 180 seconds for 15 minutes (L-eNhance)
Sagittarius Type-2 Mag+17.4 Size 63x39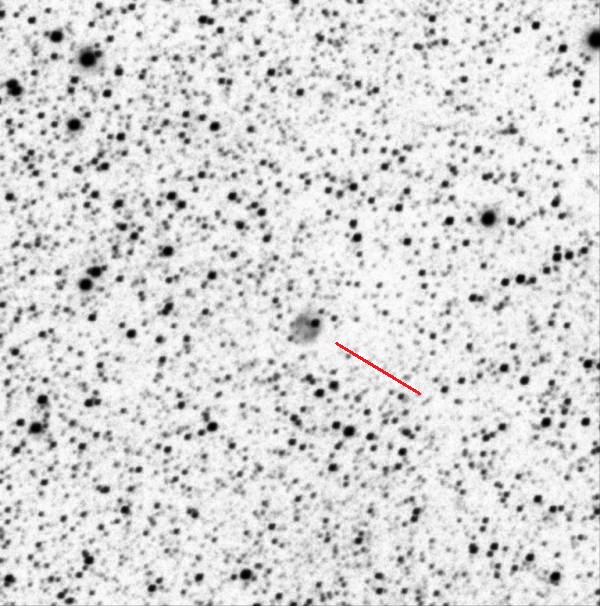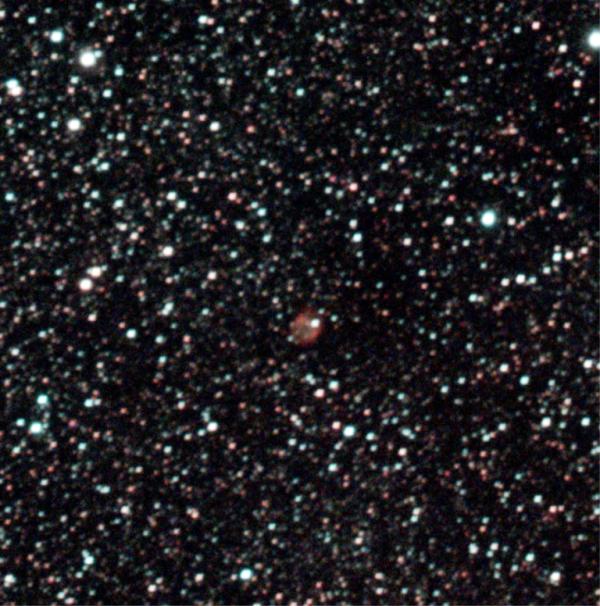 (return to index)





Abell-45 (planetary nebula) - 06/28/2022 - 8" SCT f6.3, Atlas Gem, ASI294MC @ 180 seconds for 15 minutes (L-eNhance)
Scutum Type-3b Mag+12.8 Size 302x281





(return to index)





Abell-46 (planetary nebula) - 06/28/2022 - 8" SCT f6.3, Atlas Gem, ASI294MC @ 180 seconds for 15 minutes (L-eNhance)
Lyra Type-3b(2) Mag+15.6 Size 63x60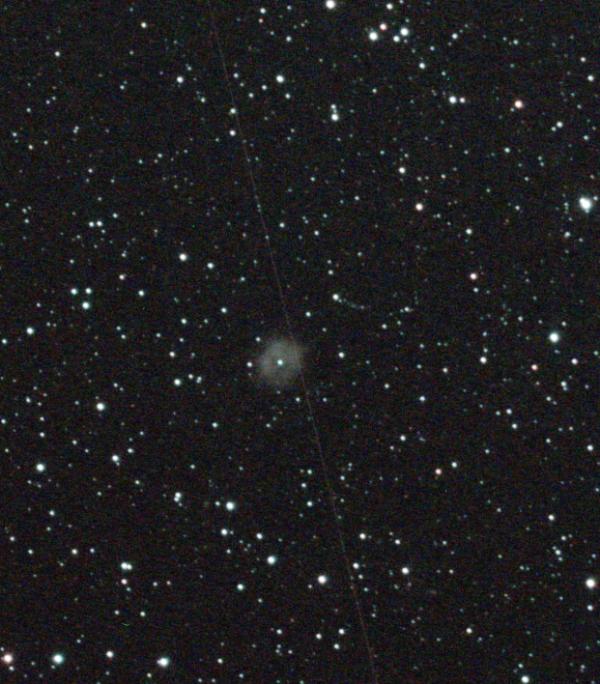 (return to index)





Abell-47 (planetary nebula) - 06/24/2022 - 8" SCT f6.3, Atlas Gem, ASI294MC @ 180 seconds for 9 minutes (L-eNhance)
Serpens Type-4 Mag+20.9 Size 17x15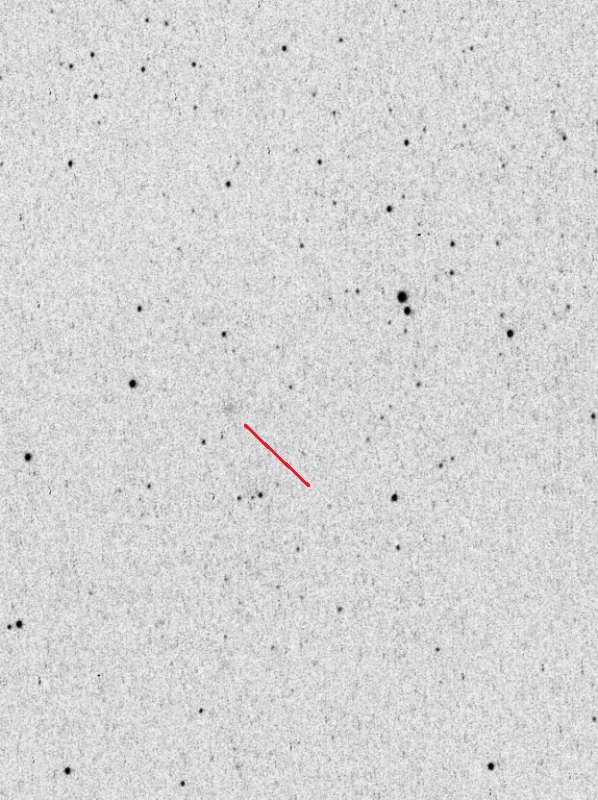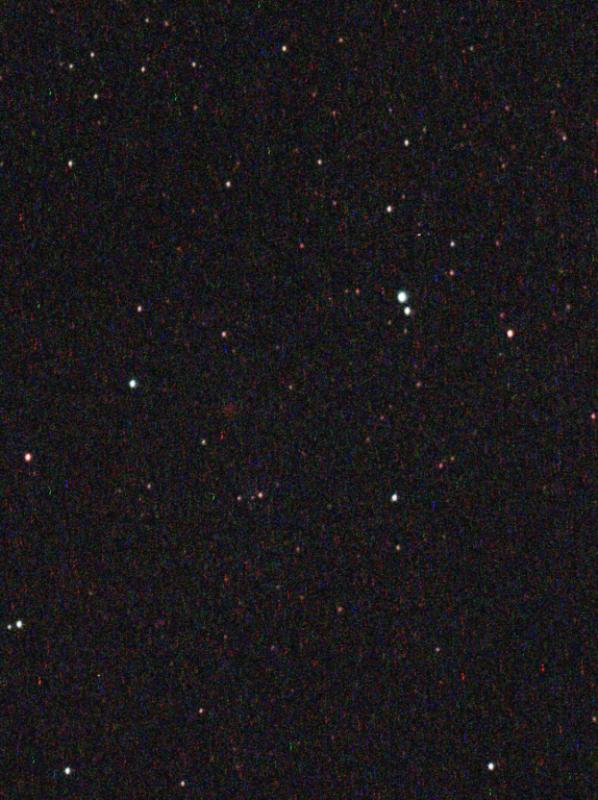 (return to index)





Abell-48 (planetary nebula) - 06/28/2022 - 8" SCT f6.3, Atlas Gem, ASI294MC @ 180 seconds for 3 minutes (L-eNhance)
Aquila Type-4 Mag+18 Size 43x37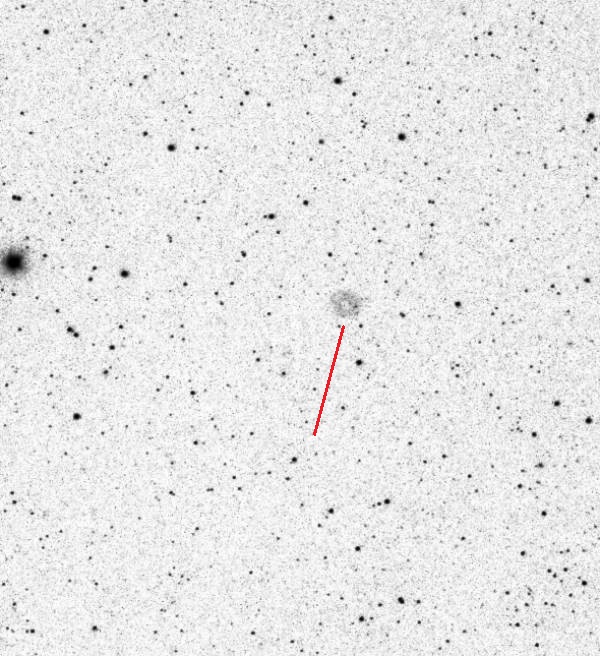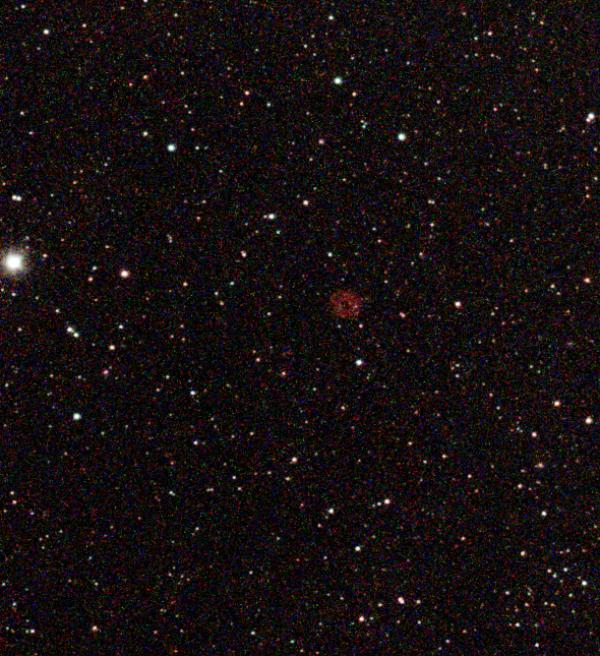 (return to index)





Abell-49 (planetary nebula) - 06/28/2022 - 8" SCT f6.3, Atlas Gem, ASI294MC @ 180 seconds for 15 minutes (L-eNhance)
Scutum Type-2c Mag+16.7 Size 35x33





(return to index)





Abell-50
NGC6742 (planetary nebula) - 08/24/2014 - 8" SCT f5, StellaCam-3 @ 25 seconds
Draco Type-2c Mag+15.0 Size 31x30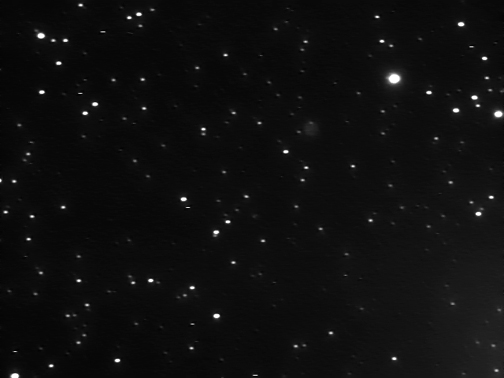 (return to index)





Abell-50 (planetary nebula) - 09/05/2018 - 8" SCT f6.3, StellaCam-3 @ 3 minutes (O-III filter)
Draco Type-2c Mag+15.0 Size 31x30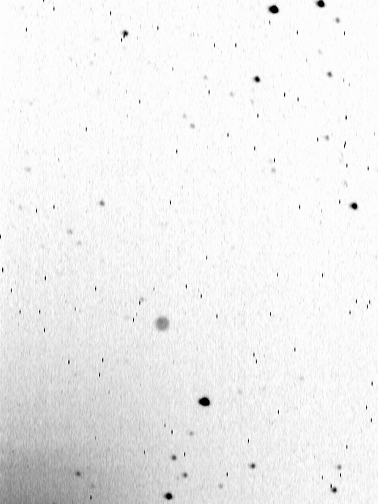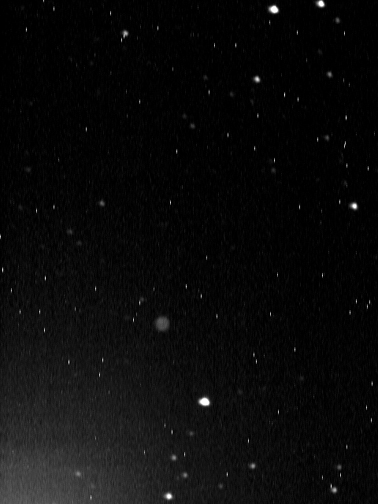 (return to index)





Abell-51 (planetary nebula) - 06/03/2022 - 8" SCT f6.3, Atlas Gem, ASI294MC @ 180 seconds for 15 minutes (L-eNhance)
Sagittarius Type-4 Mag+15.4 Size 64x58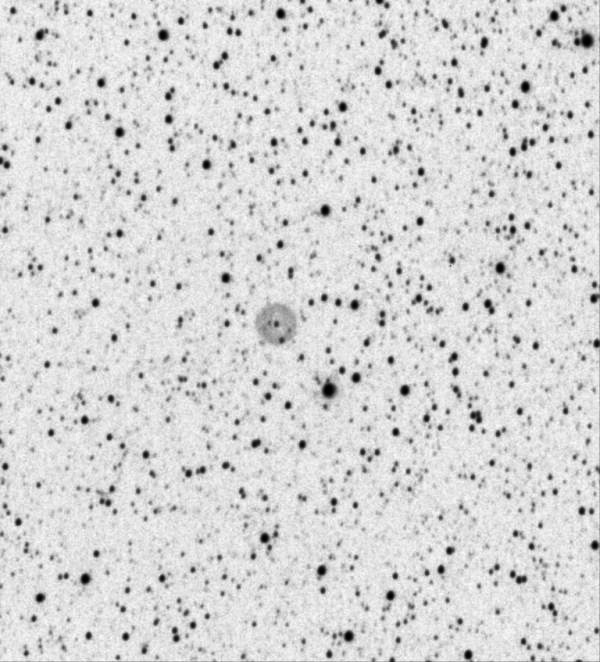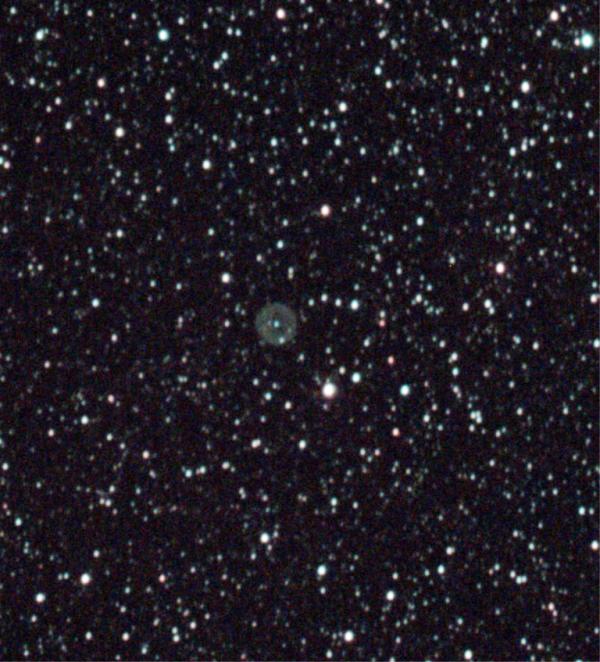 (return to index)





Abell-52 (planetary nebula) - 07/26/2022 - 8" SCT f6.3, Atlas Gem, ASI294MC @ 180 seconds for 15 minutes (L-eNhance)
Aquila Type-3b Mag+16.5 Size 37x34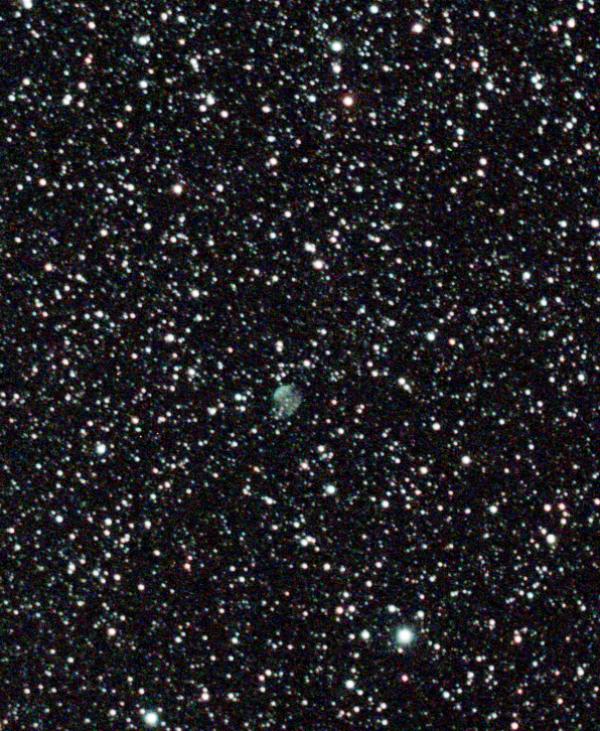 (return to index)





Abell-53 (planetary nebula) - 07/26/2022 - 8" SCT f6.3, Atlas Gem, ASI294MC @ 180 seconds for 15 minutes (L-eNhance)
Aquila Type-4 Mag+16.9 Size 30x27





(return to index)





Abell-54 (planetary nebula) - 09/10/2021 - 14" SCT f6.3, Fork Wedge, ASI294MC @ 180 seconds for 9 minutes (L-eNhance)
Vulpecula Type-2b Mag+17.1 Size 67x47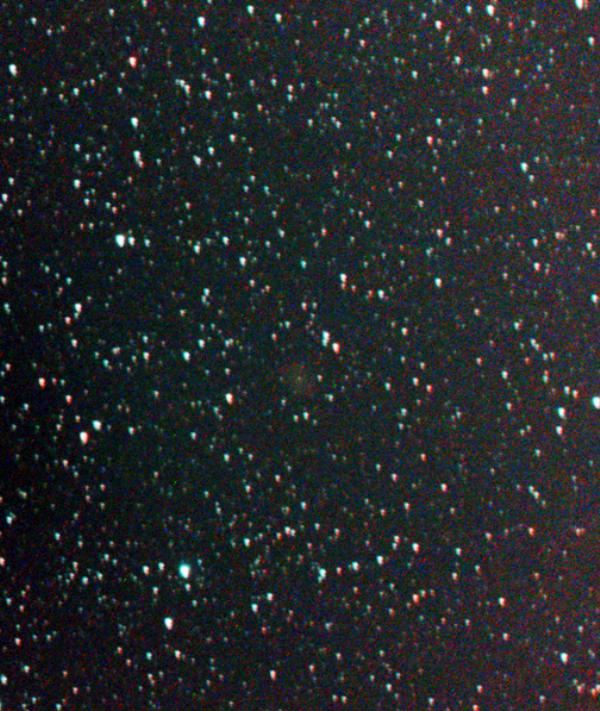 (return to index)





Abell-55 (planetary nebula) - 09/23/2017 - 8" SCT f6.3, StellaCam-3 @ 3 minutes (O-III filter)
Aquila Type-3 Mag+15.4 Size 47x32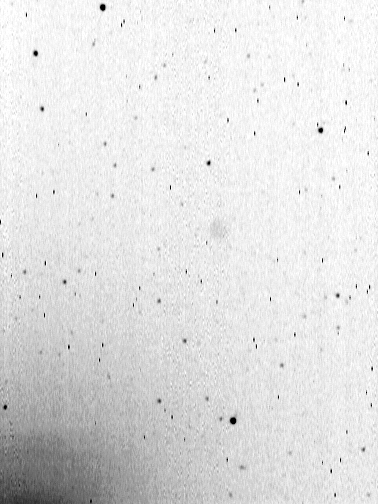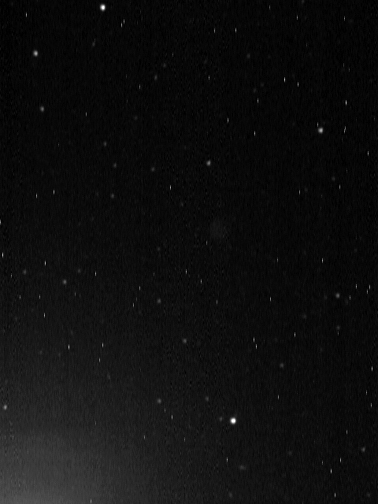 (return to index)





Abell-56 (planetary nebula) - 07/26/2022 - 8" SCT f6.3, Atlas Gem, ASI294MC @ 180 seconds for 15 minutes (L-eNhance)
Aquila Type-4 Mag+15.5 Size 188x174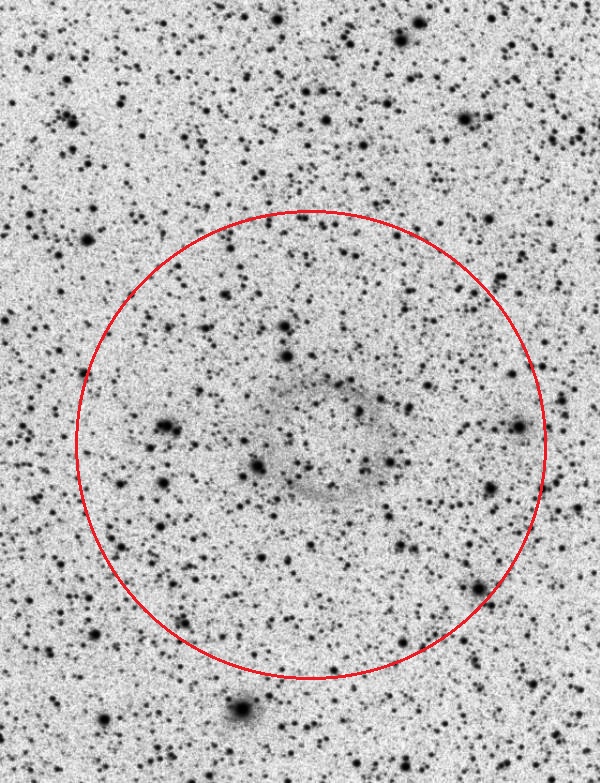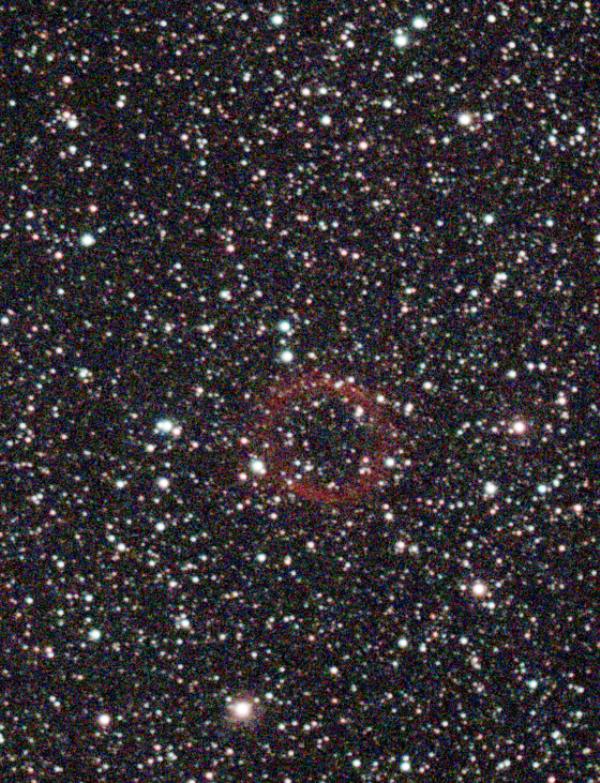 (return to index)





Abell-57 (planetary nebula) - 09/10/2021 - 14" SCT f6.3, Fork Wedge, ASI294MC @ 60 seconds for 9 minutes (L-eNhance)
Vulpecula Type-3b Mag+14.7 Size 40x34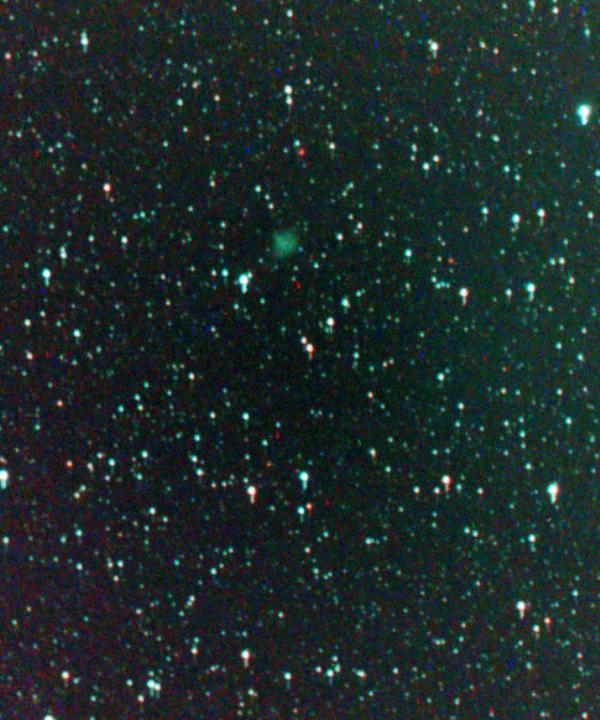 (return to index)





Abell-58 (planetary nebula) - 07/29/2022 - 8" SCT f6.3, Atlas Gem, ASI294MC @ 180 seconds for 15 minutes (L-eNhance)
Aquila Type-? Mag+18.8 Size 44x37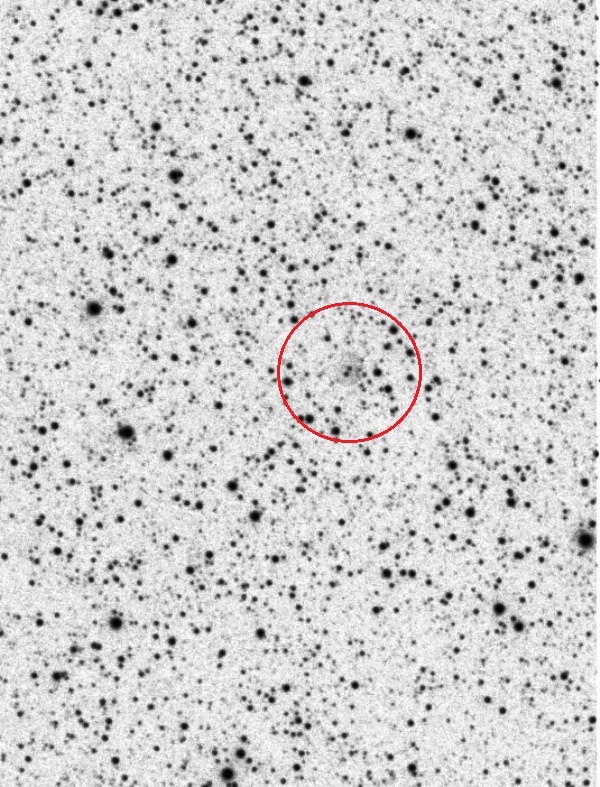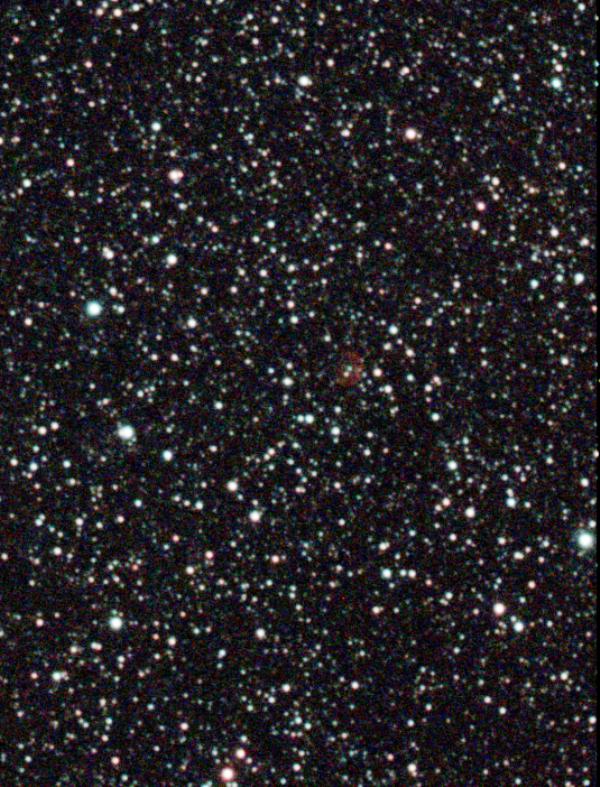 (return to index)





Abell-59 (planetary nebula) - 06/27/2022 - 8" SCT f6.3, Atlas Gem, ASI294MC @ 180 seconds for 6 minutes (L-eNhance)
Sagitta Type-3b Mag+17.2 Size 94x80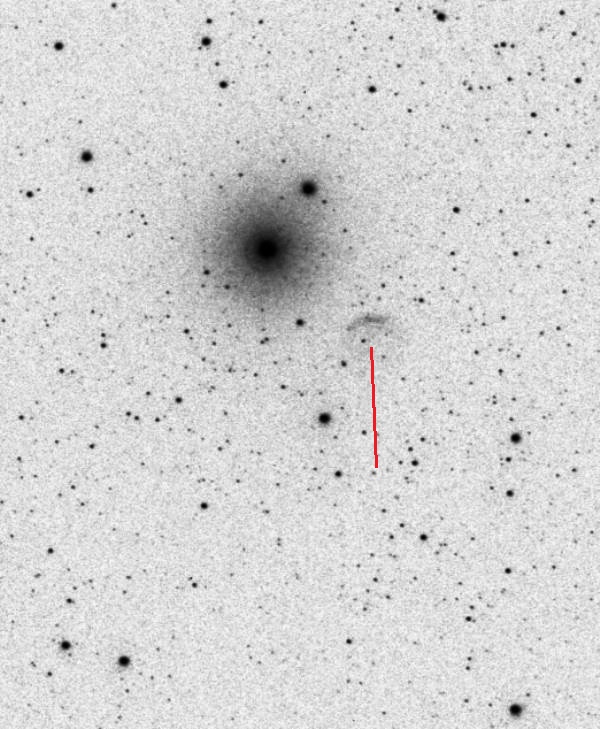 (return to index)





Abell-60 (planetary nebula) - 06/03/2022 - 8" SCT f6.3, Atlas Gem, ASI294MC @ 180 seconds for 15 minutes (L-eNhance)
Sagittarius Type-2b Mag+15.7 Size 88x77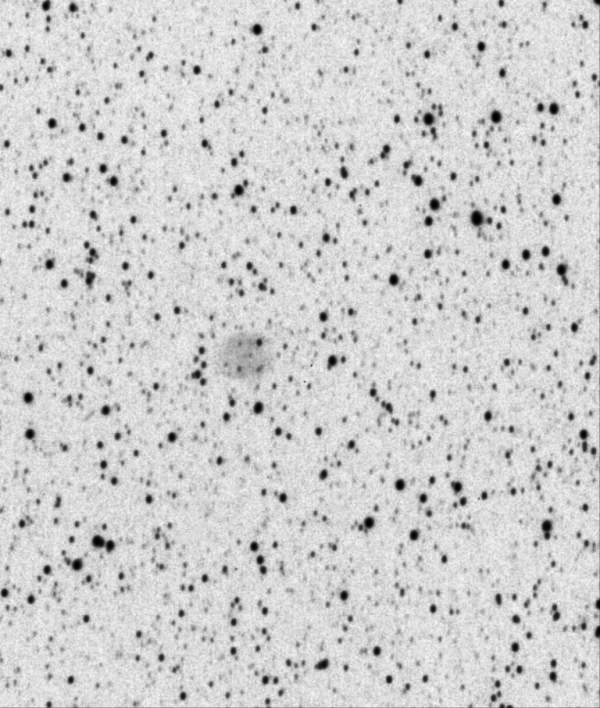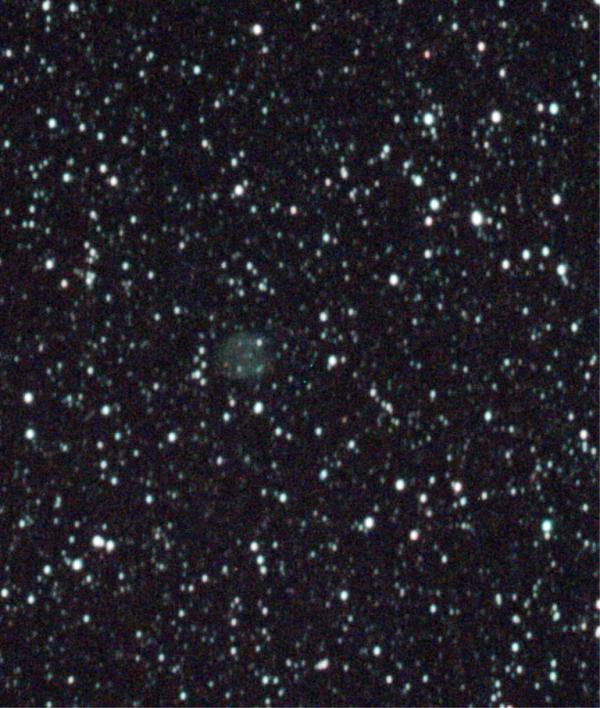 (return to index)





Abell-61 (planetary nebula) - 06/28/2022 - 8" SCT f6.3, Atlas Gem, ASI294MC @ 180 seconds for 15 minutes (L-eNhance)
Cygnus Type-2b Mag+14.4 Size 201x201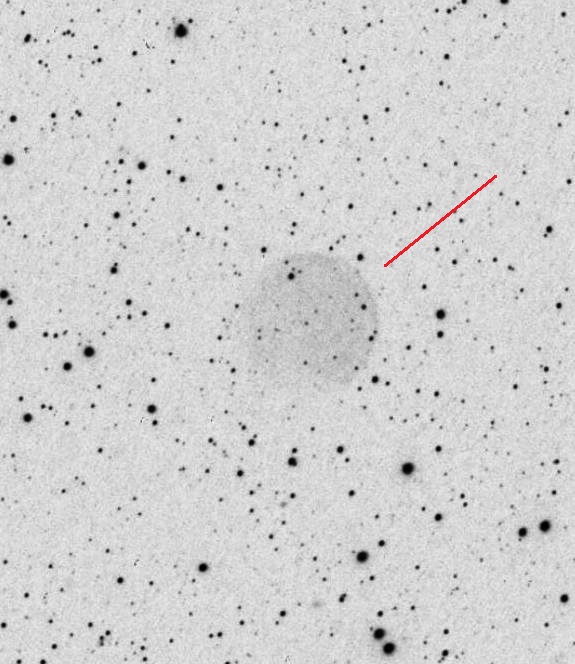 (return to index)





Abell-62 (planetary nebula) - 07/26/2022 - 8" SCT f6.3, Atlas Gem, ASI294MC @ 180 seconds for 15 minutes (L-eNhance)
Aquila Type-2c Mag+14.8 Size 161x151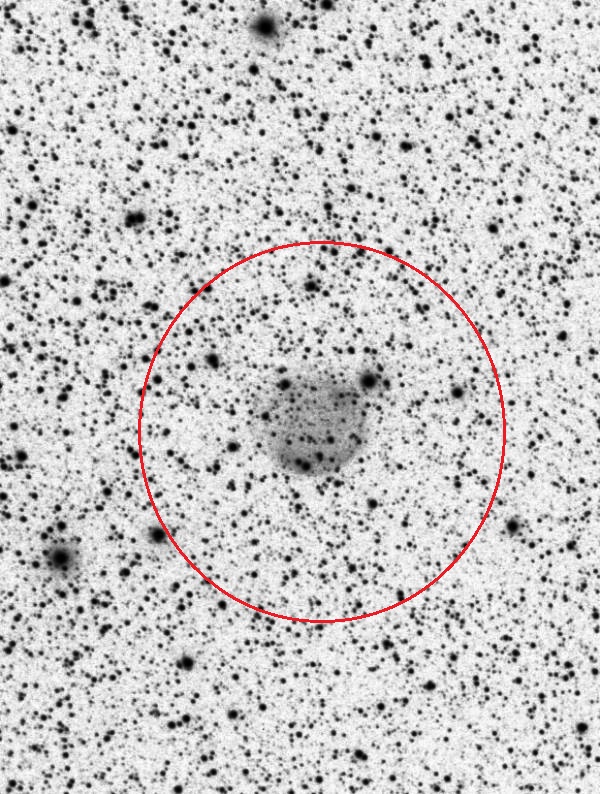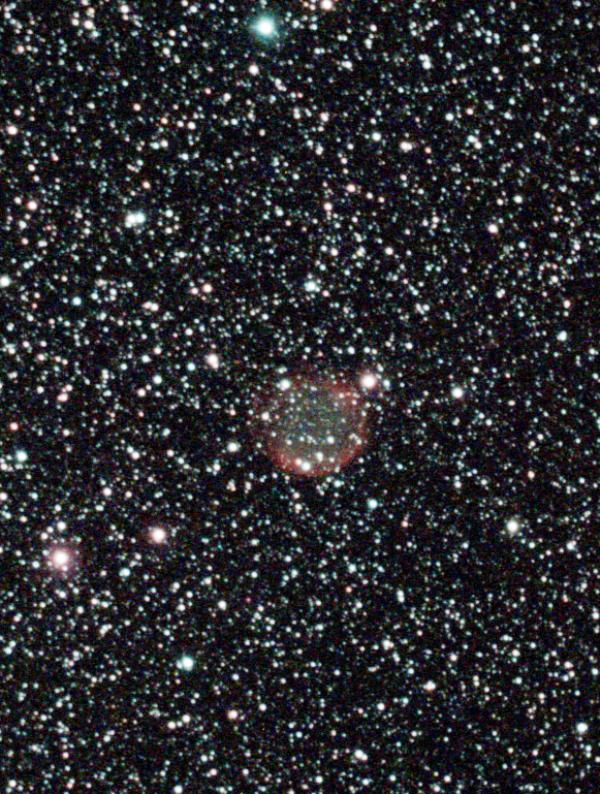 (return to index)





Abell-63 (planetary nebula) - 06/24/2022 - 8" SCT f6.3, Atlas Gem, ASI294MC @ 180 seconds for 15 minutes (L-eNhance)
Sagitta Type-2 Mag+17.1 Size 40x27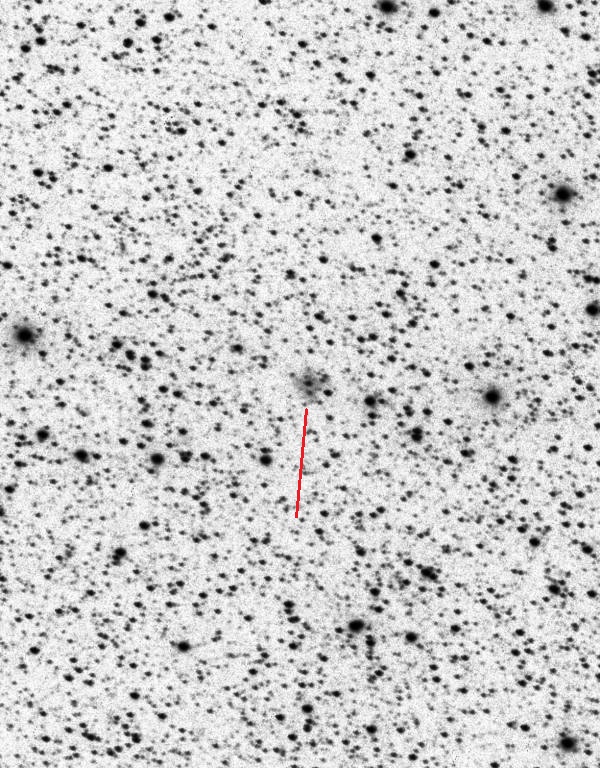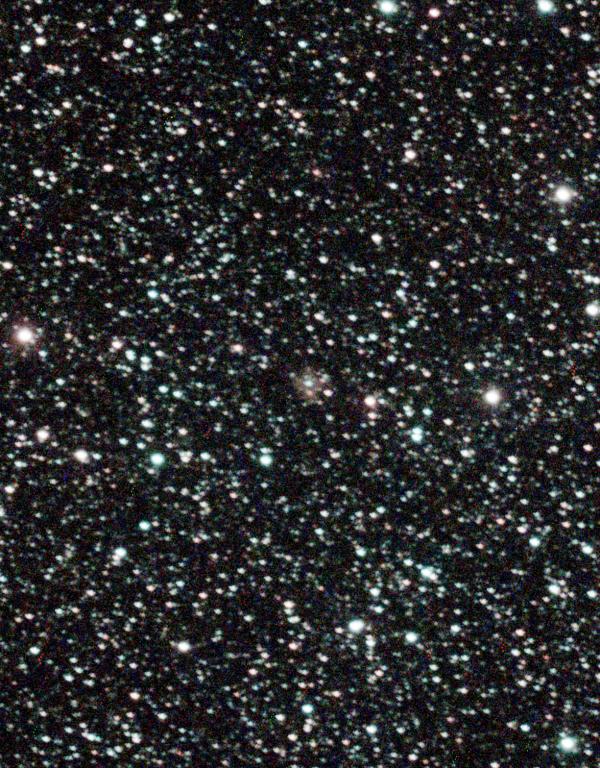 (return to index)





Abell-64 (planetary nebula) - 07/29/2022 - 8" SCT f6.3, Atlas Gem, ASI294MC @ 180 seconds for 15 minutes (L-eNhance)
Aquila Type-3 Mag+15.3 Size 40x34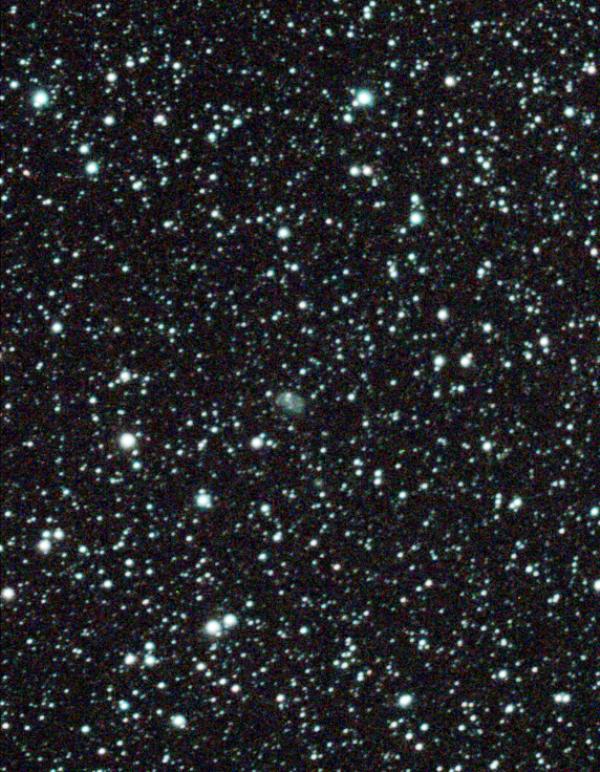 (return to index)





Abell-65 (planetary nebula) - 06/03/2022 - 8" SCT f6.3, Atlas Gem, ASI294MC @ 180 seconds for 15 minutes (L-eNhance)
Sagittarius Type-2a Mag+15.2 Size 134x34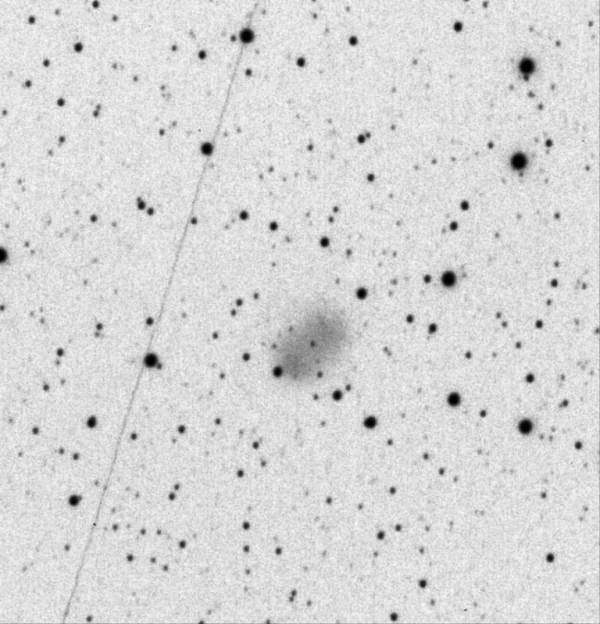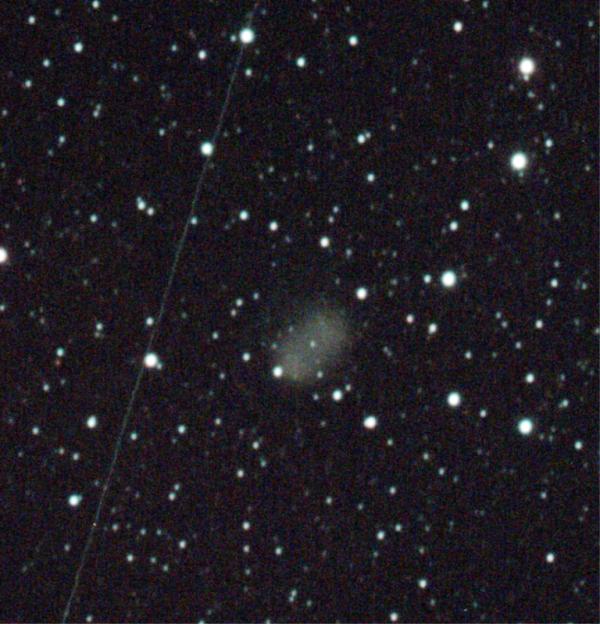 (return to index)





Abell-66 (planetary nebula) - 06/03/2022 - 8" SCT f6.3, Atlas Gem, ASI294MC @ 180 seconds for 15 minutes (L-eNhance)
Sagittarius Type-3b Mag+14.9 Size 295x241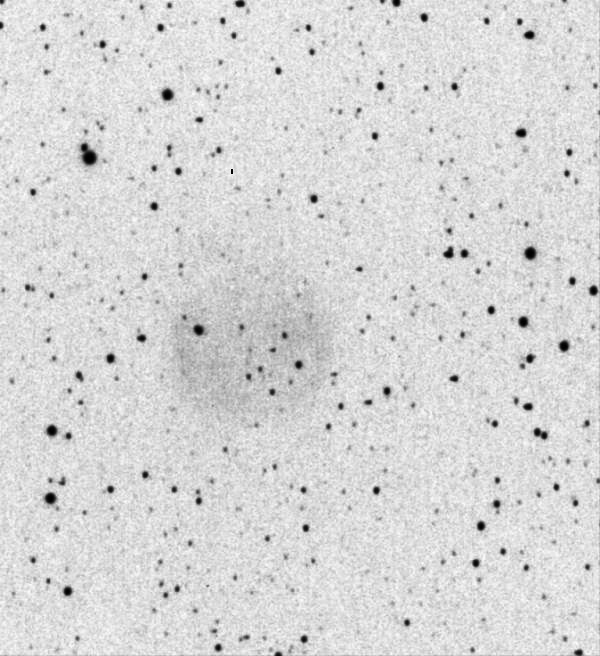 (return to index)





Abell-67 (planetary nebula) - 07/29/2022 - 8" SCT f6.3, Atlas Gem, ASI294MC @ 180 seconds for 15 minutes (L-eNhance)
Aquila Type-2b Mag+16.0 Size 69x61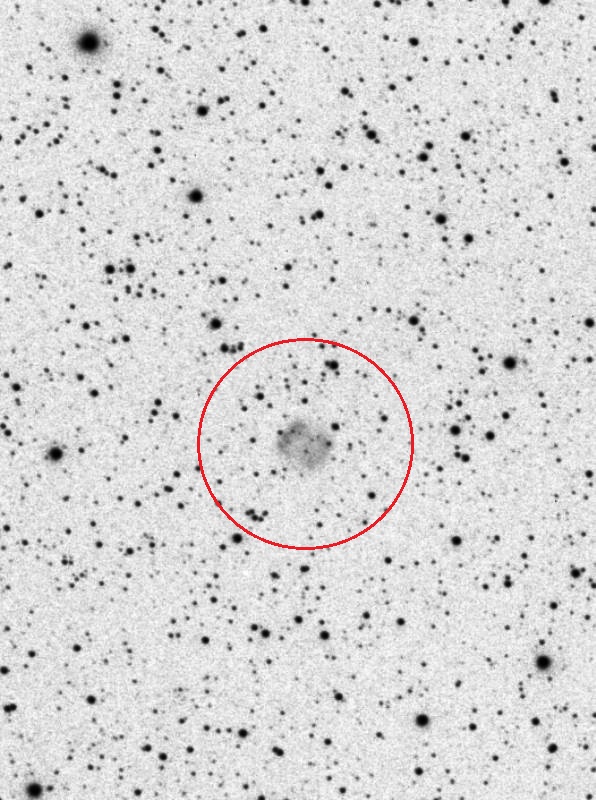 (return to index)





Abell-68 (planetary nebula) - 09/10/2021 - 14" SCT f6.3, Fork Wedge, ASI294MC @ 60 seconds for 9 minutes (L-eNhance)
Vulpecula Type-3 Mag+15.2 Size 40x37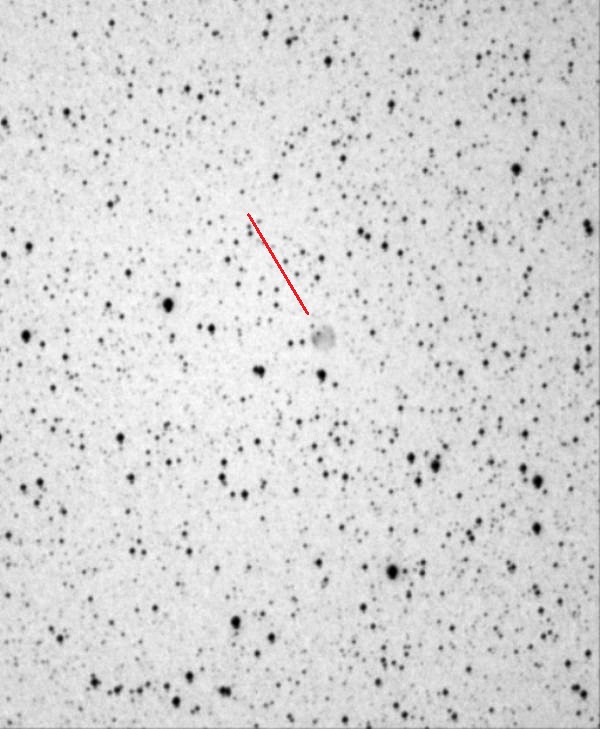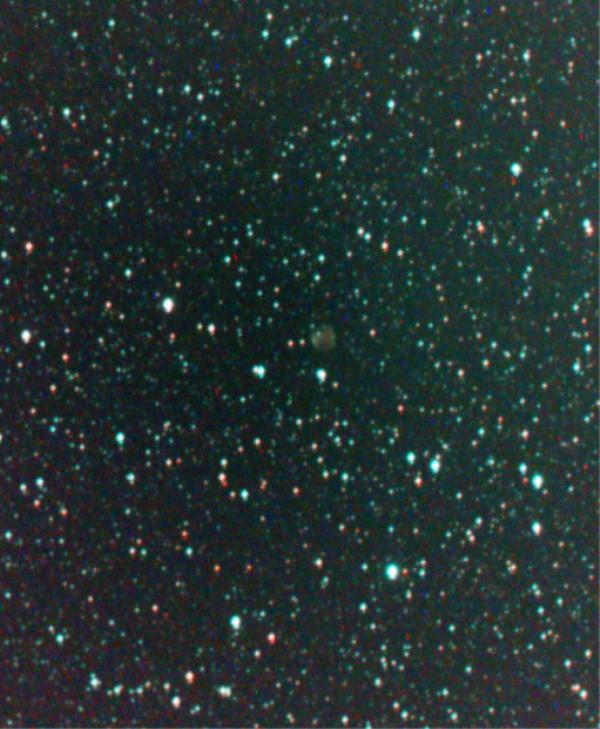 (return to index)





Abell-69 (planetary nebula) - 06/28/2022 - 8" SCT f6.3, Atlas Gem, ASI294MC @ 180 seconds for 15 minutes (L-eNhance)
Cygnus Type-4 Mag+20.1 Size 25x22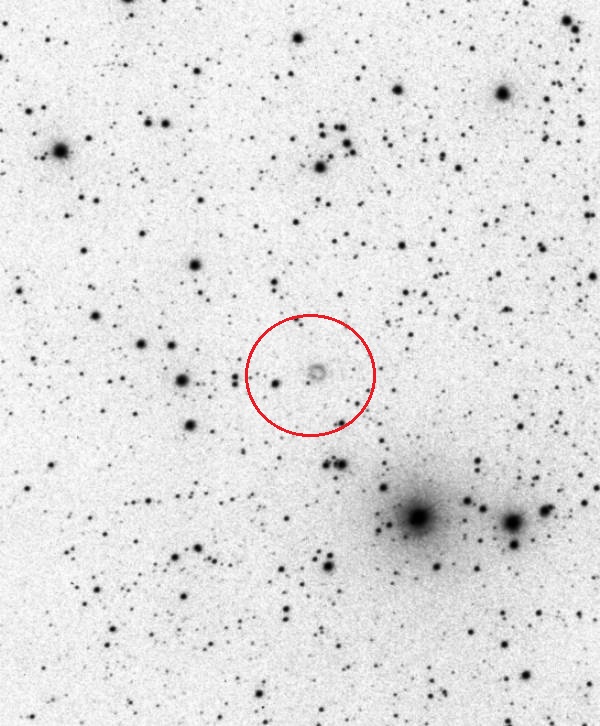 (return to index)





Abell-70 (planetary nebula) - 09/05/2018 - 8" SCT f6.3, StellaCam-3 @ 4 minutes (O-III filter)
Aquila Type-4 Mag+14.3 Size 45x40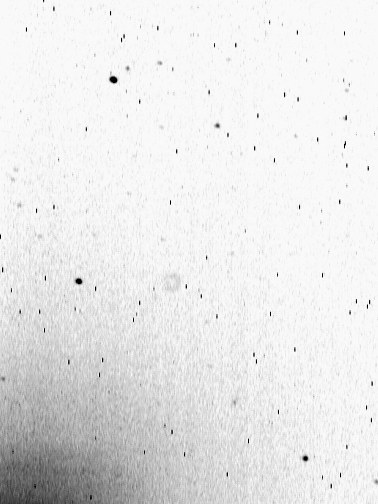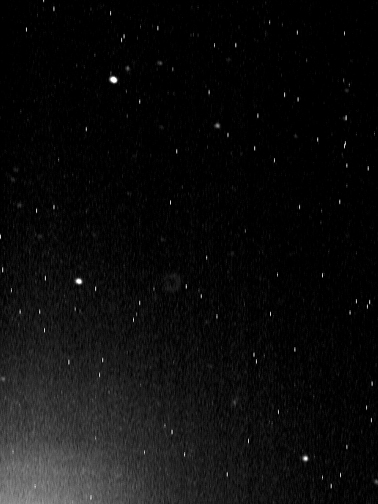 (return to index)





Abell-71 (planetary nebula) - 06/28/2022 - 8" SCT f6.3, Atlas Gem, ASI294MC @ 180 seconds for 15 minutes (L-eNhance)
Cygnus Type-3b Mag+15.2 Size 165x150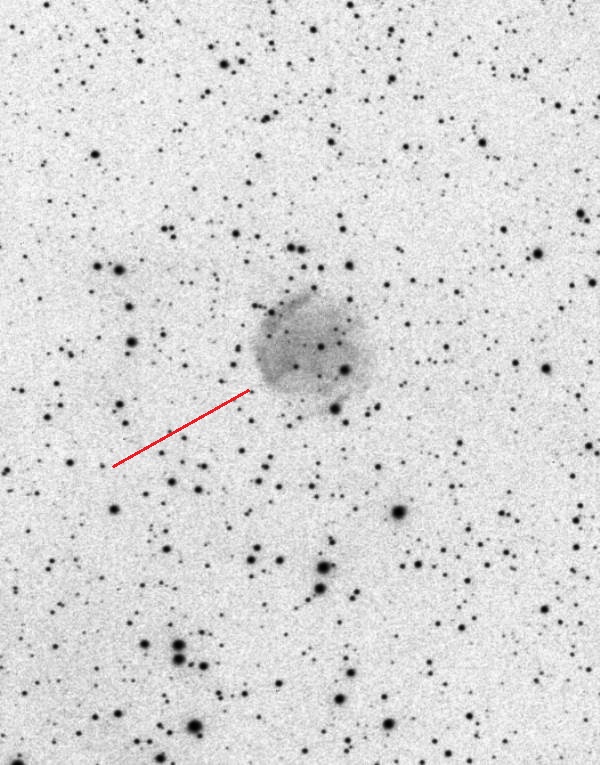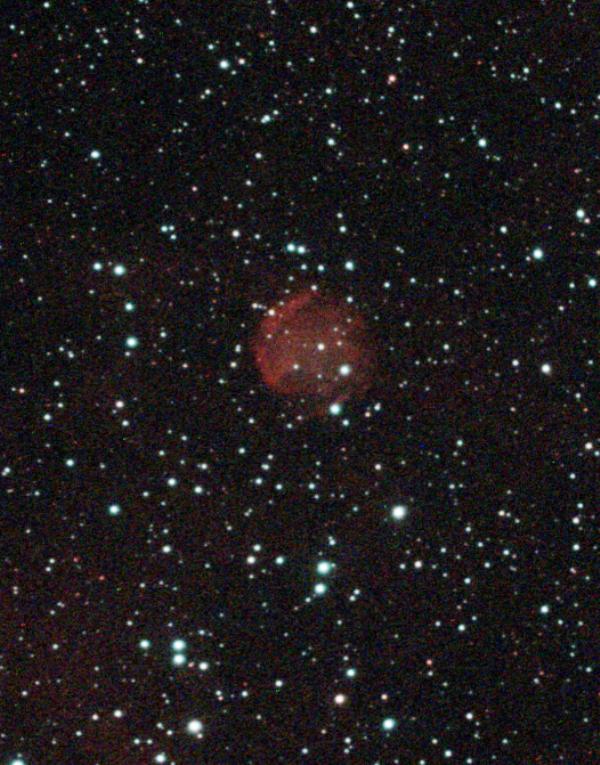 (return to index)





Abell-72 (planetary nebula) - 09/23/2017 - 8" SCT f6.3, StellaCam-3 @ 3 minutes (O-III filter)
Delphinus Type-3b Mag+14.6 Size 134x121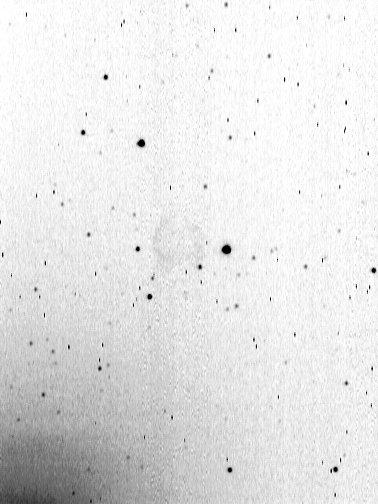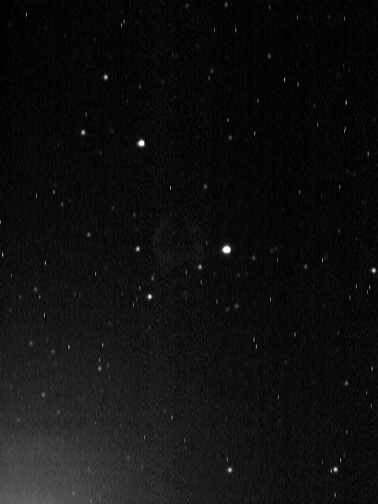 (return to index)





Abell-73 (planetary nebula) - 07/25/2022 - 8" SCT f6.3, Atlas Gem, ASI294MC @ 180 seconds for 15 minutes (L-eNhance)
Cepheus Type-4 Mag+17.4 Size 80x66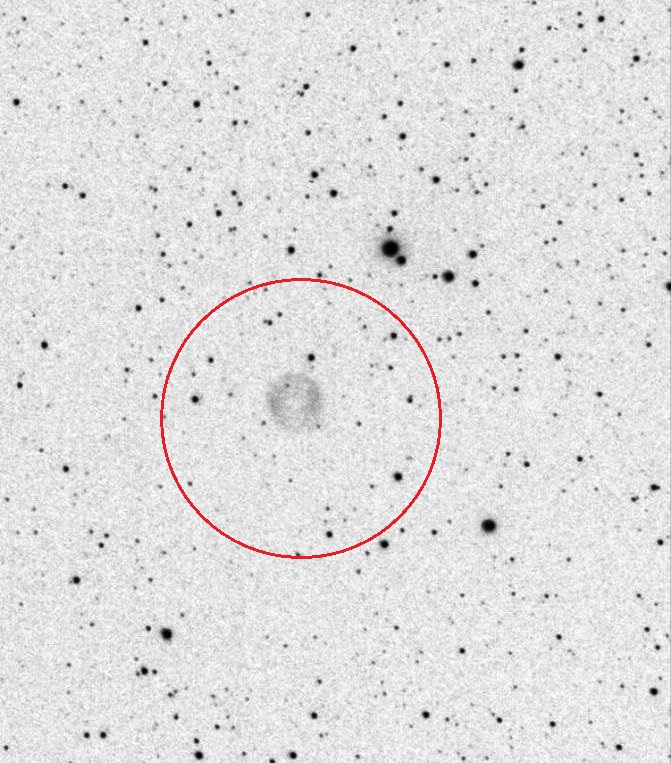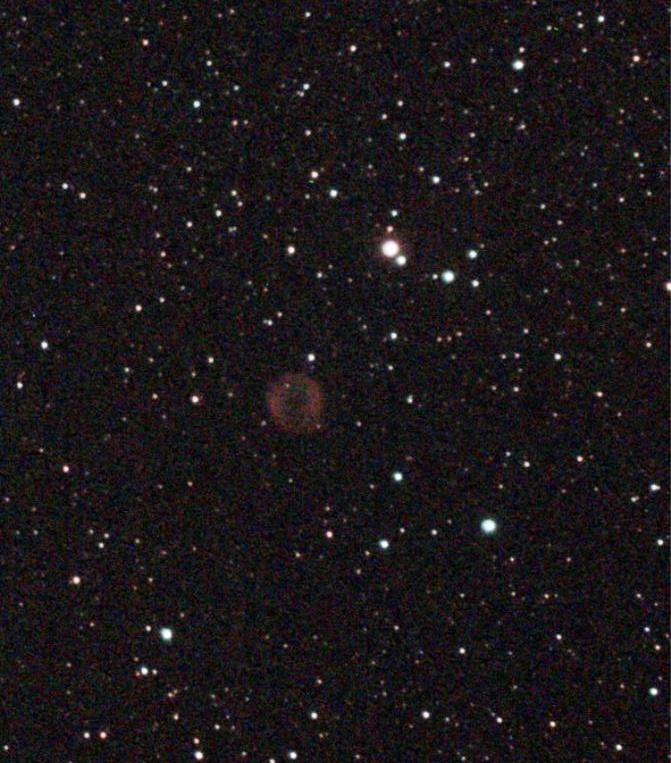 (return to index)





Abell-74 (planetary nebula) - 09/10/2021 - 14" SCT f6.3, Fork Wedge, ASI294MC @ 120 seconds for 10 minutes (L-eNhance)
Vulpecula Type-2 Mag+12.2 Size 871x791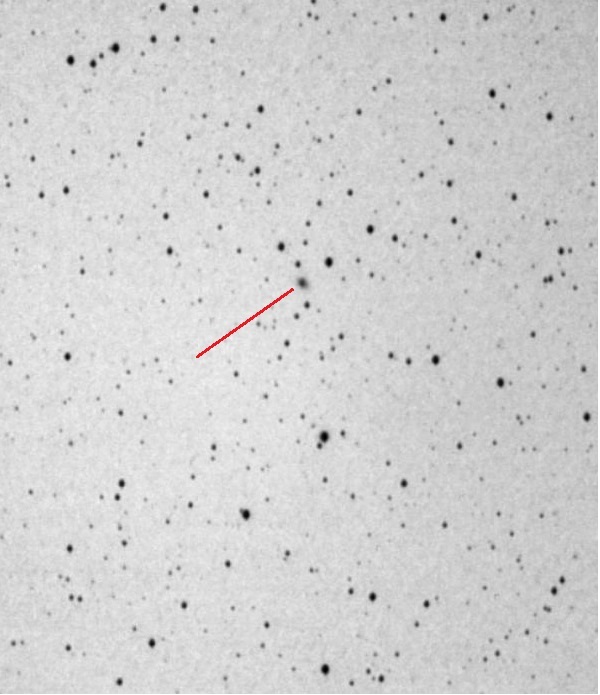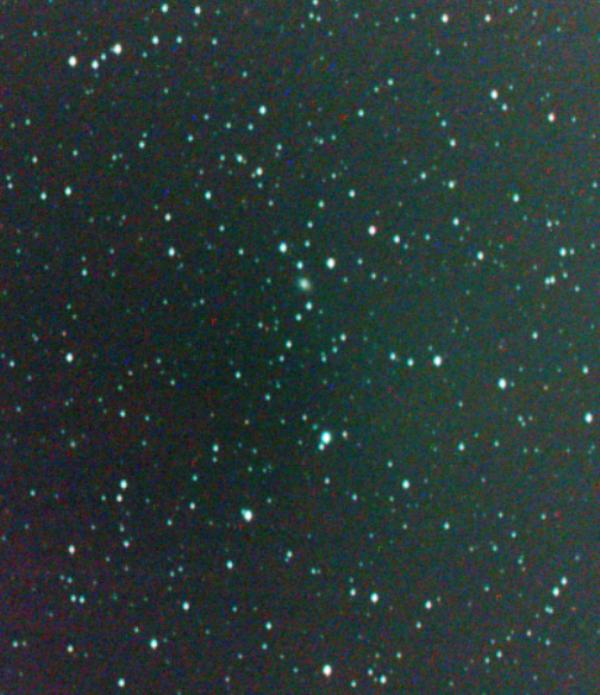 (return to index)





Abell-75 (planetary nebula) - 09/23/2017 - 8" SCT f6.3, StellaCam-3 @ 3 minutes (O-III filter)
Cepheus Type-3b Mag+17.0 Size 67x47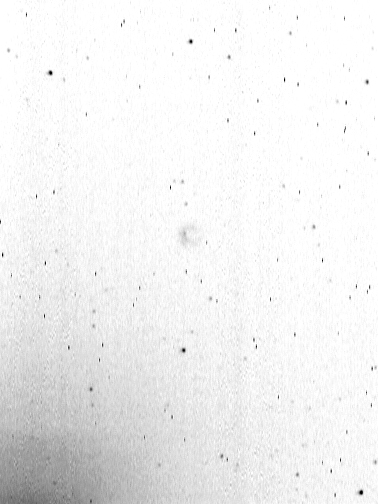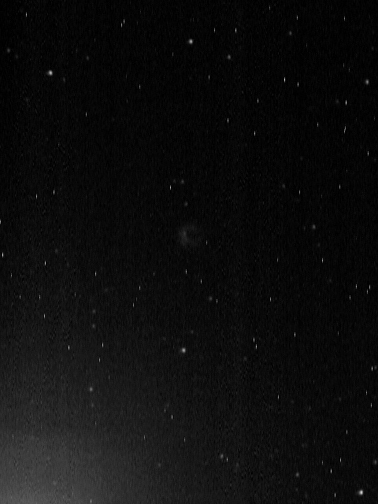 (return to index)




Abell-75 (planetary nebula) - 10/20/2017 - 8" SCT f6.3, StellaCam-3 @ 3 minutes (no filter)
Cepheus Type-3b Mag+17.0 Size 67x47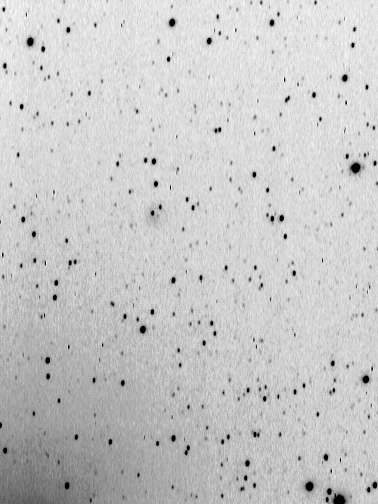 (return to index)





Abell-77 (planetary nebula) - 07/25/2022 - 8" SCT f6.3, Atlas Gem, ASI294MC @ 180 seconds for 15 minutes (L-eNhance)
Cepheus Type-3a(3) Mag+16.4 Size 67x50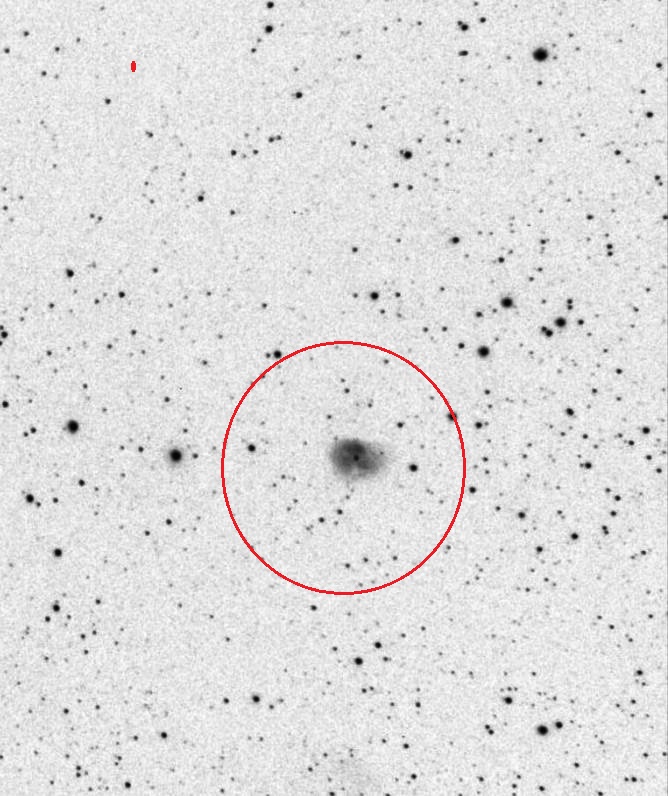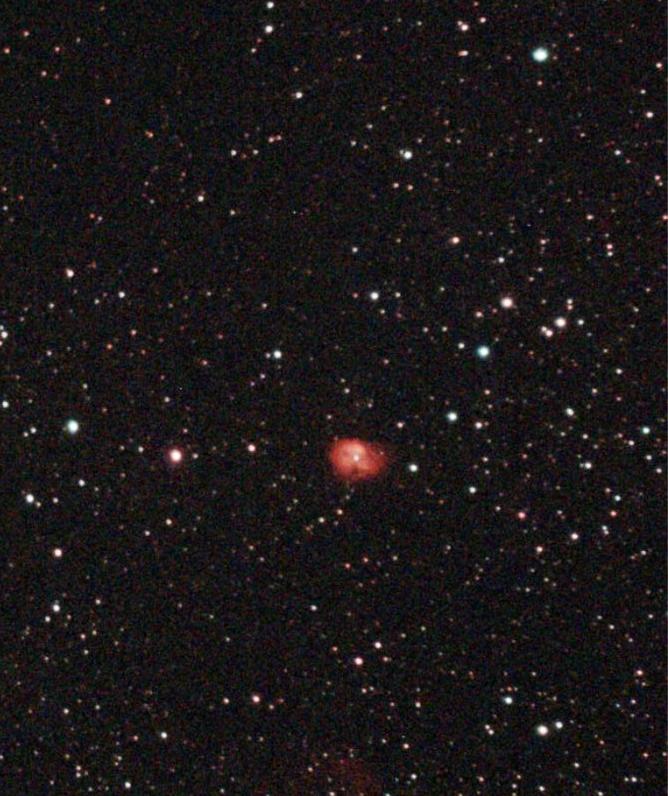 (return to index)





Abell-78 (planetary nebula) - 09/23/2017 - 8" SCT f6.3, StellaCam-3 @ 3 minutes (O-III filter)
Cygnus Type-4 Mag+16.0 Size 113x88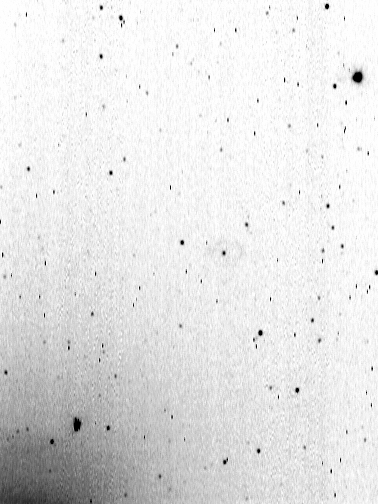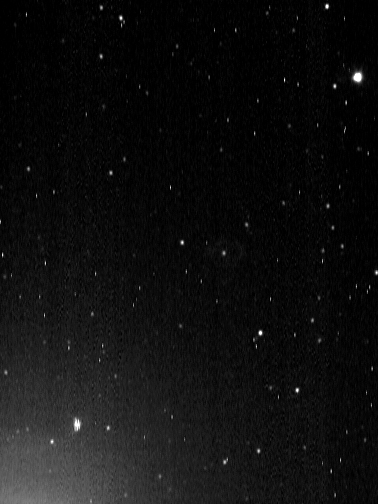 (return to index)





Abell-79 (planetary nebula) - 09/23/2017 - 8" SCT f6.3, StellaCam-3 @ 3 minutes (O-III filter)
Lacerta Type-4(3) Mag+15.8 Size 99x99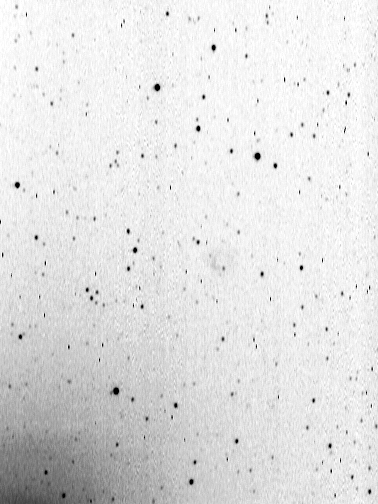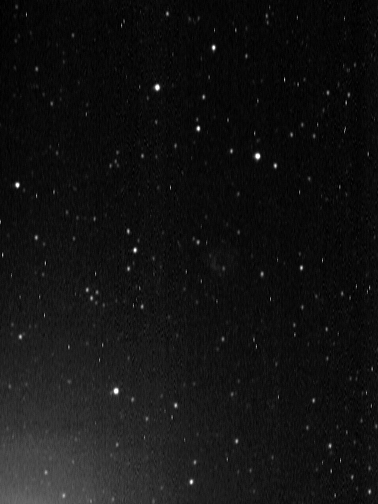 (return to index)





Abell-80 (planetary nebula) - 06/28/2022 - 8" SCT f6.3, Atlas Gem, ASI294MC @ 180 seconds for 15 minutes (L-eNhance)
Cygnus Type-4 Mag+15.2 Size 161x114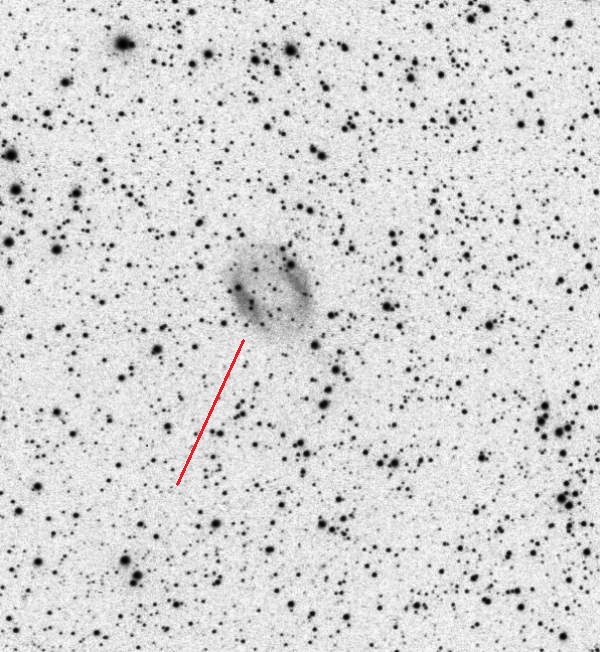 (return to index)





Abell-81 (planetary nebula) - 09/23/2017 - 8" SCT f6.3, StellaCam-3 @ 3 minutes (O-III filter)
Cepheus Type-4 Mag+14.8 Size 34x31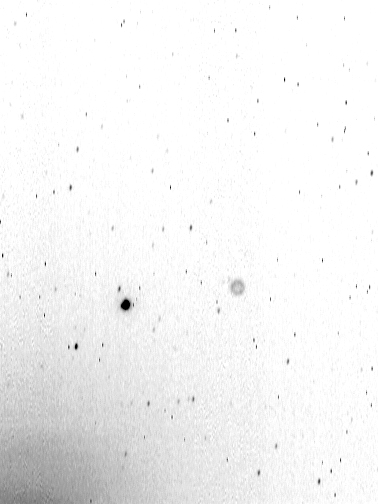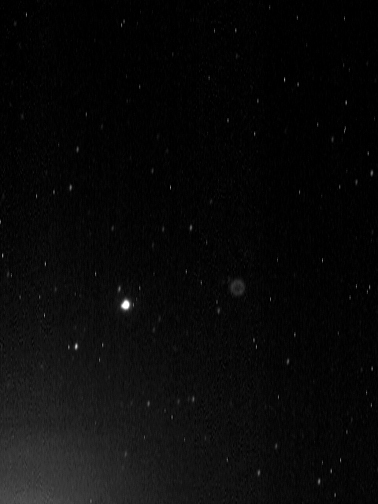 (return to index)




Abell-81 (planetary nebula) - 10/20/2017 - 8" SCT f6.3, StellaCam-3 @ 3 minutes (no filter)
Cepheus Type-4 Mag+14.8 Size 34x31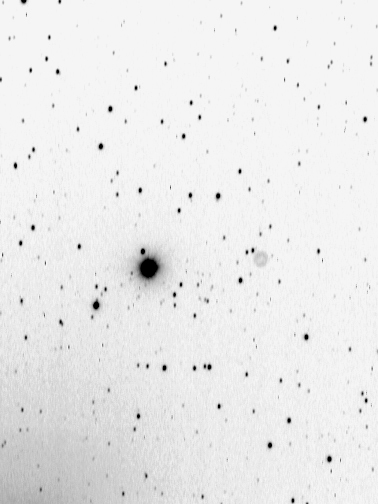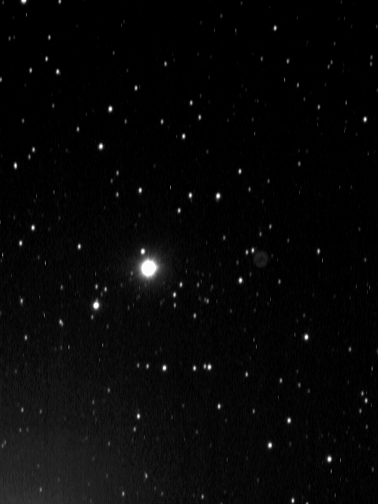 (return to index)





Abell-82 (planetary nebula) - 09/23/2017 - 8" SCT f6.3, StellaCam-3 @ 3 minutes (O-III filter)
Cassiopeia Type-3b Mag+15.2 Size 94x94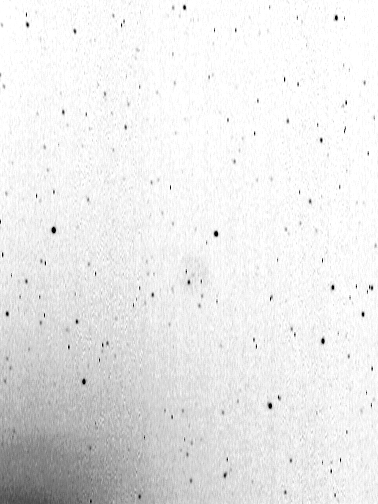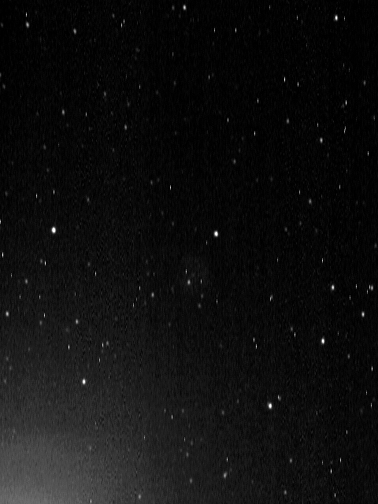 (return to index)





Abell-83 (planetary nebula) - 06/27/2022 - 8" SCT f6.3, Atlas Gem, ASI294MC @ 180 seconds for 12 minutes (L-eNhance)
Cassiopeia Type-2c Mag+17.6 Size 42x37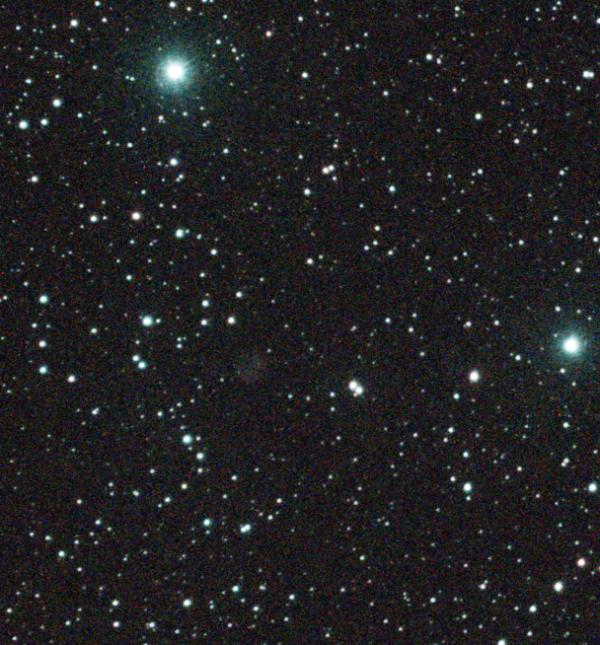 (return to index)





Abell-84 (planetary nebula) - 09/23/2017 - 8" SCT f6.3, StellaCam-3 @ 3 minutes (O-III filter)
Cassiopeia Type-3b Mag+14.4 Size 147x114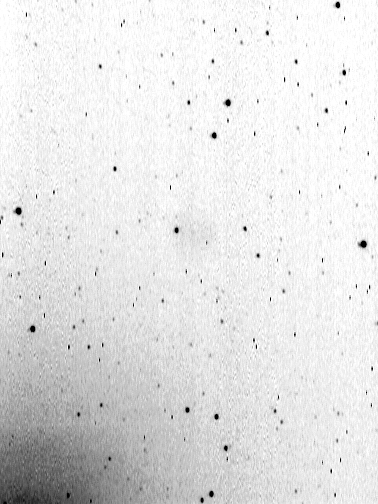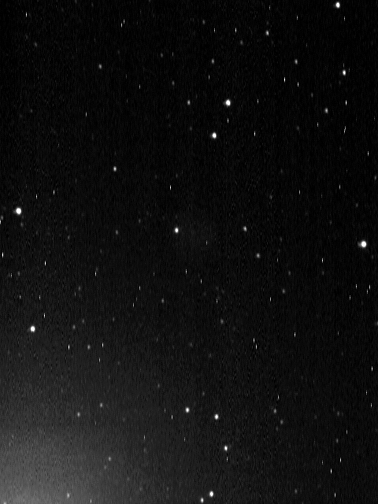 (return to index)





Abell-85 (supernova remnant) - 07/25/2022 - 8" SCT f6.3, Atlas Gem, ASI294MC @ 180 seconds for 15 minutes (L-eNhance)
Cassiopeia Type-SNR Mag+? Size 1800x1200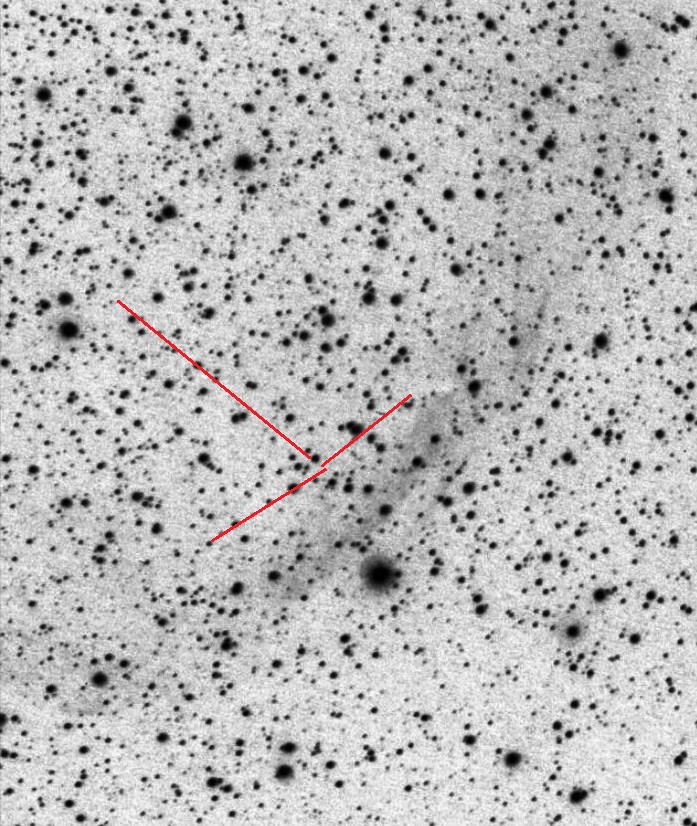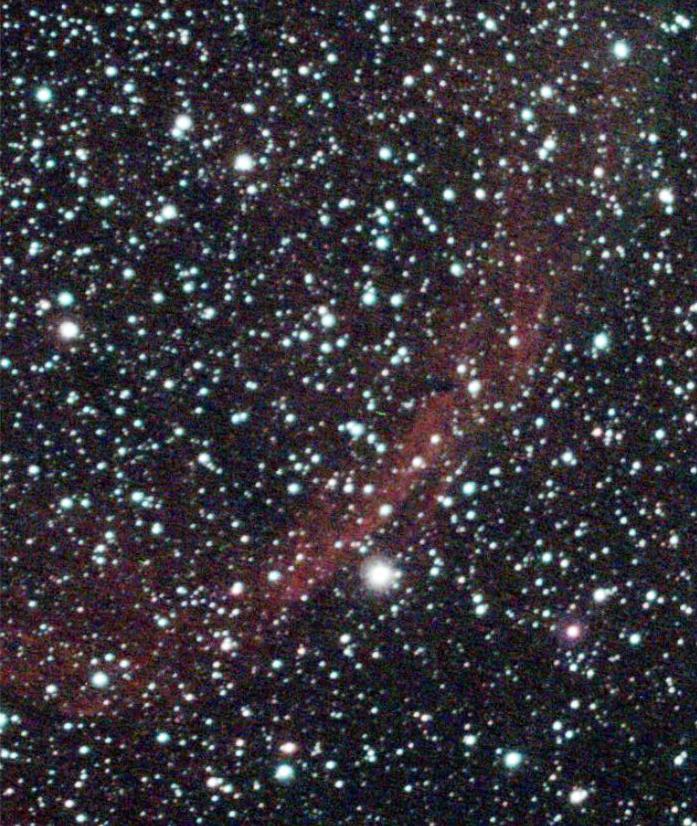 (return to index)





Abell-86 (planetary nebula) - 07/25/2022 - 8" SCT f6.3, Atlas Gem, ASI294MC @ 180 seconds for 15 minutes (L-eNhance)
Cepheus Type-2c Mag+16.7 Size 70x70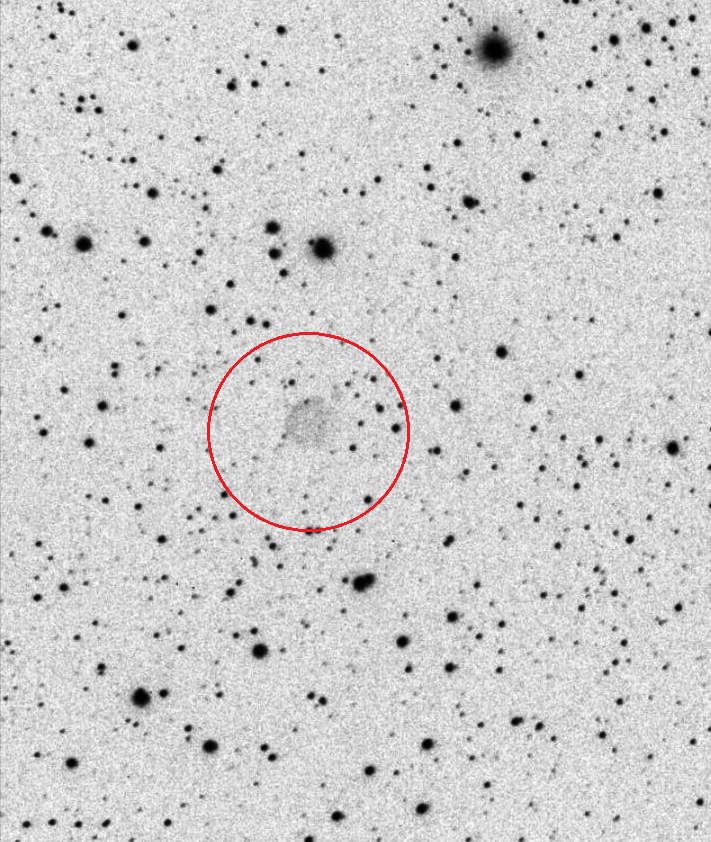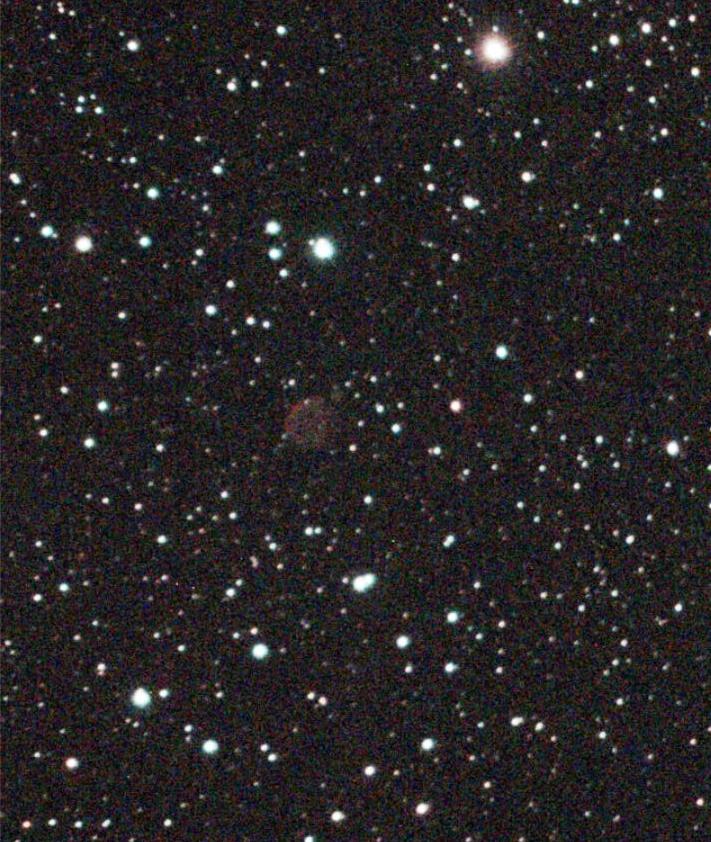 (return to index)
---
Hope you enjoyed the visit. Come again soon!
Larry McHenry, Pittsburgh, PA. USA

Astronomical Webportal: