Big Woodchuck Solar Observatory!
---
Solar Eclipses Observations
---

Partial Solar Eclipse October 23rd, 2014 from Pittsburgh, PA. ( ~ 5:45 pm)
Coronado PST refractor & 24mm Eyepiece. Nikon Coolpix point-n-shoot camera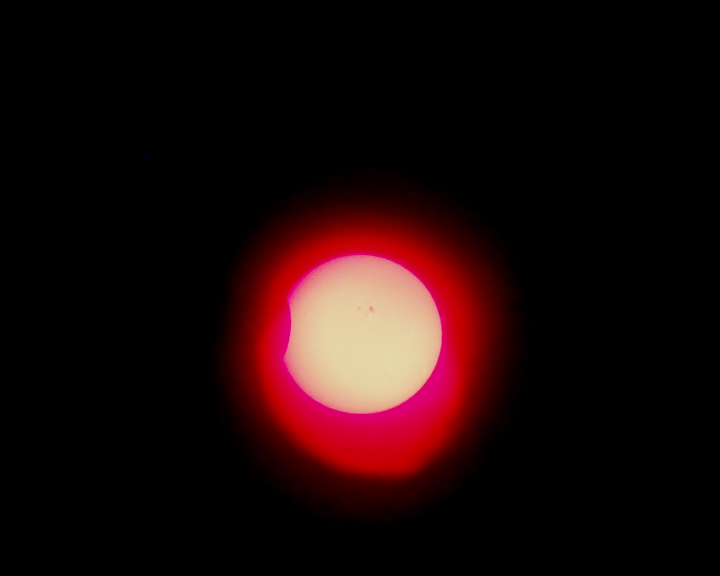 ---

Partial Solar Eclipse July 11th, 1991 from Pittsburgh, PA. (2:51 pm ~ 3:42 pm)
80mm f3 refractor using 1000 Oaks Glass Nickel-Chrom solar filter & 6.5mm Eyepiece.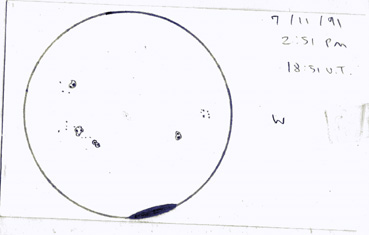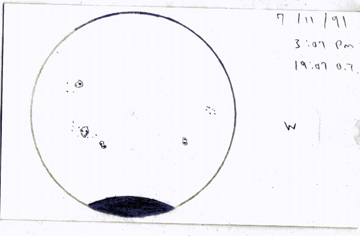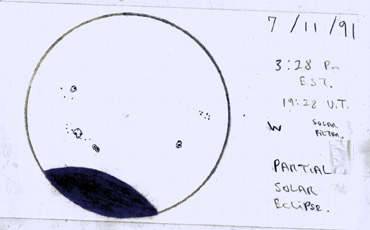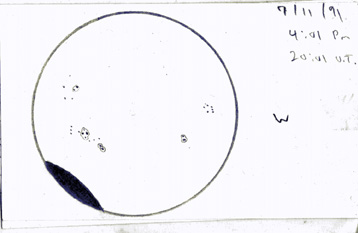 ---

Annular Solar Eclipse May 30th, 1984 from Bulter, PA. (11:27 am ~ 1:15 pm)
60mm f10 refractor using unfiltered eyepiece projection, hand-held Minolta XG 50mm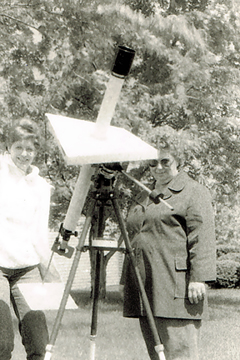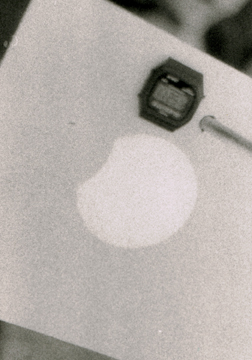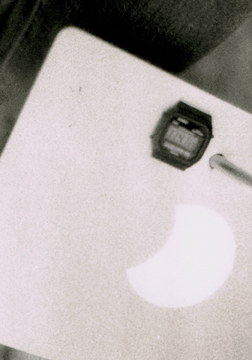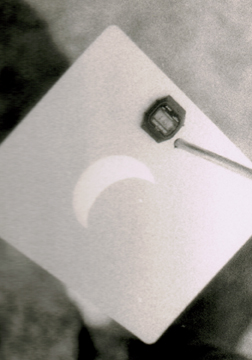 ---
You may E-MAIL me at :lsmch@comcast.net
---
go to: Top of Page:
return to: BWSO:
go to: Deep Sky Sketches:
go to: Astro Videography:
---
This is it. Hope you enjoyed the visit. Come again soon!
---