A R P P e c u l i a r G a l a x i e s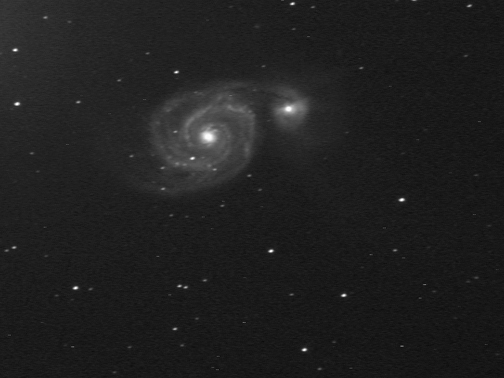 ---
created: 09-10-2014. revised: 11-18-2018.
Hello!

per Wikipedia: Interacting galaxies (colliding galaxies) are galaxies whose gravitational fields result in a disturbance of one another. An example of a minor interaction is a satellite galaxy's disturbing the primary galaxy's spiral arms. The satellite's gravity could attract one of the primary's spiral arms. Or the satellite could dive in to the primary, disrupting it.
An example of a major interaction is a galactic collision of two large galaxies. Because of the tenuous distribution of matter in most galaxies, these collisions are not like a head-on car wreak, but more of a gravitational interaction.


American astrophysicist Halton Arp, (1927 - 2013), graduated from Harvard University in 1949 and received his doctorate from Caltech in 1953. In 1957, he became a staff member at Palomar Observatory, and worked there for 29 years. Later, In 1983 he went on to join the staff of the Max Planck Institute for Astrophysics near Munich, Germany.
While at Caltech, he began 'collecting' unusual galaxies that other researchers would drop from their studies as being too unusual or peculiar. Arp realized that these odd galaxies represented different stages in galaxy evolution, and devoted his career to studying them and related quasi-stellar objects (QSOs), utilizing the 200-inch Hale telescope.
This eventually led to his challenging the current interpretation of some of these highly redshifted sources, even calling into question the Big Bang theory. Until his death in 2013, Arp continued to hold his contrary view and published his research in both popular and scientific literature. Today, with modern observatory cameras and space telescopes available, conclusive research has proven Arp's "counter-theories" of intrinsic redshift to be incorrect. But, even though he was eventually proven to be wrong, Halton Arp made significant contributions to astrophysics by his strong challenges to accepted theory, forcing other astronomers to re-validate their assumptions about galaxy formation and cosmology.
Arp's atlas also has become a useful tool for the advanced amateur astronomer looking for deep-sky observing/imaging projects.
The amateur astronomer will find many of the 'Arp' objects listed on star atlas's and observing guides as NGC, IC, and UGC galaxies.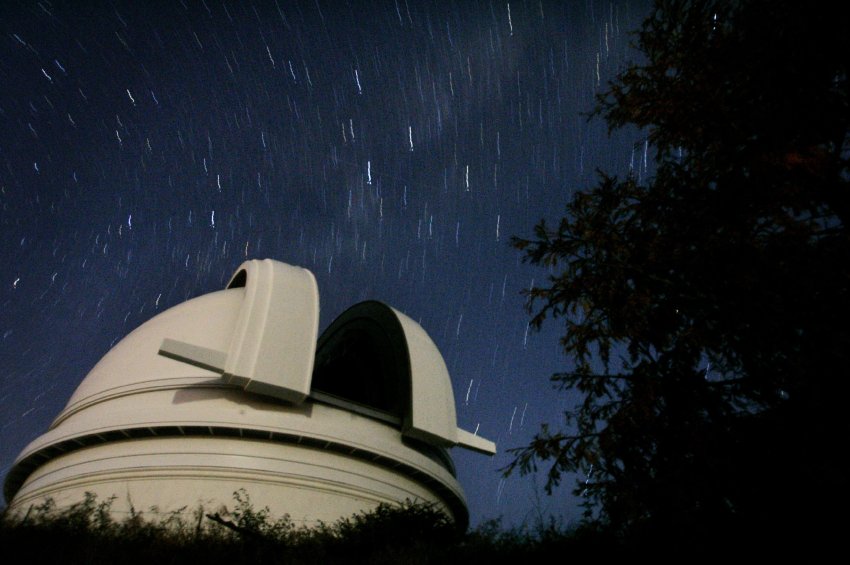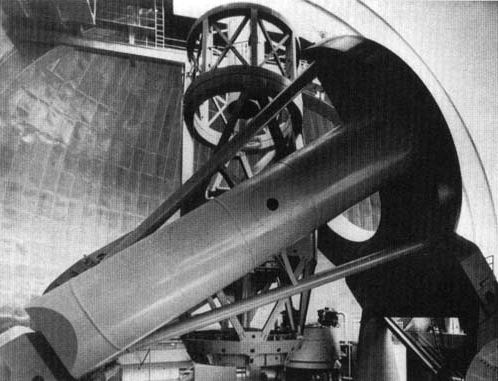 Arp compiled a catalog of unusual galaxies titled Atlas of Peculiar Galaxies, which was first published in 1966 which contained photographs of 338 nearby galaxies that did not fall into any of the classic categories of galaxy shapes. Arp's atlas is recognized now as an excellent compilation of interacting and merging galaxies.

In 2006 Amatuer Astronomers Jeff Kanipe and Dennis Webb expanded Arp's atlas into an observers guide, complete with Arp's original images, along with finder charts and CCD images and visual observations from other participating amateurs.
It's a great book to use in the field!!




Additionally, there's several great online resources.
Amateur astronomer Bob Hill of the Amarillo Astronomy Club, has put together a great site of his observations on the 100 best Arp Galaxies by season. You can find the first installment here: Touring the Peculiar Universe:

Scottish amateur David Richards has a very good site of the ARP's visible from his home observatory: David's Astronomy Pages - ARP Peculiar Galaxies:

Also, amateur Alvin Huey has a good observing book on his website that you can purchase.
(he also has a number of free downloads too!) faintfuzzies:

Finally, you can find a PDF of Dr. Halton Arp's atlas online here at: ATLAS OF PECULIAR GALAXIES:
---
Below is my personal observation list of the 'Arp Atlas of Peculiar Galaxies'.

I currently have 106 out of 338 objects visible from my Pittsburgh, PA latitude of around +40.
All of my images were taken using a StellaCam-3 peltier-cooled deepsky video camera. Each image has minimal processing applied to it: brightness/contrast adjusted, image rotated to match that of the Arp Atlas book, and resized to have the same general field size across images. I then made a negative 'finder chart' with a red line indicating the general location of the peculiarity.
---

Arp Peculiar Galaxies:


Arp Object
NGC / IC
Peculiarity
Constellation
Date
Telescope & Camera
Exposure
2
UGC10310
Spiral:
Low Surface Brightness
Hercules
06/03/2016
8" SCT f6.3 & Stellacam-3
120 sec
Arp Object
NGC / IC
Peculiarity
Constellation
Date
Telescope & Camera
Exposure
3
MCG15716
Spiral:
Low Surface Brightness
Aquarius
10/06/2018
8" SCT f6.3 & Stellacam-3
120 sec
Arp Object
NGC / IC
Peculiarity
Constellation
Date
Telescope & Camera
Exposure
4
MCG-2-5-50
Spiral:
Low Surface Brightness
Cetus
09/01/2016
8" SCT f6.3 & Stellacam-3
120 sec
Arp Object
NGC / IC
Peculiarity
Constellation
Date
Telescope & Camera
Exposure
8
NGC497
Spiral:
Split Arm
Cetus
09/01/2016
8" SCT f6.3 & Stellacam-3
60 sec
Arp Object
NGC / IC
Peculiarity
Constellation
Date
Telescope & Camera
Exposure
13
NGC7448
Spiral:
detached segments
Pegasus
08/24/2014
8" SCT f10 & Stellacam-3 with .5x reducer
60 sec
Arp Object
NGC / IC
Peculiarity
Constellation
Date
Telescope & Camera
Exposure
14
NGC7314
Spiral:
Detached Segments
Piscis Austrinus
09/19/2014
8" SCT f10 & Stellacam-3 with .5x reducer
55 sec
Arp Object
NGC / IC
Peculiarity
Constellation
Date
Telescope & Camera
Exposure
15
NGC7393
Spiral:
Detached Segments
Aquarius
10/06/2018
8" SCT f6.3 & Stellacam-3
120 sec
Arp Object
NGC / IC
Peculiarity
Constellation
Date
Telescope & Camera
Exposure
19
NGC145
Spiral:
Three-Armed
Cetus
09/02/2016
8" SCT f6.3 & Stellacam-3
120 sec
Arp Object
NGC / IC
Peculiarity
Constellation
Date
Telescope & Camera
Exposure
26
NGC5457 (M101)
Spiral:
one heavy arm
Ursa Major
05/31/2016
8" SCT f6.3 & Stellacam-3
120 sec
Arp Object
NGC / IC
Peculiarity
Constellation
Date
Telescope & Camera
Exposure
28
NGC7678
Spiral:
one heavy arm
Pegasus
08/24/2014
8" SCT f10 & Stellacam-3 with .5x reducer
60 sec
Arp Object
NGC / IC
Peculiarity
Constellation
Date
Telescope & Camera
Exposure
29
NGC6946
Spiral:
one heavy arm
Cepheus
08/25/2014
8" SCT f10 & Stellacam-3 with .5x reducer
60 sec
Arp Object
NGC / IC
Peculiarity
Constellation
Date
Telescope & Camera
Exposure
30
NGC6365A & B
Spiral:
one heavy arm
Draco
08/06/2016
8" SCT f6.3 & Stellacam-3
180 sec
Arp Object
NGC / IC
Peculiarity
Constellation
Date
Telescope & Camera
Exposure
31
IC167
Spiral:
Integral Sign
Pisces
09/26/2014
8" SCT f10 & Stellacam-3 with .5x reducer
50 sec
Arp Object
NGC / IC
Peculiarity
Constellation
Date
Telescope & Camera
Exposure
32
UGC10770
Spiral:
Integral Sign
Draco
08/06/2016
8" SCT f6.3 & Stellacam-3
180 sec
Arp Object
NGC / IC
Peculiarity
Constellation
Date
Telescope & Camera
Exposure
34
NGC4613, 4614, and 4615
Spiral:
Integral Sign
Coma Berenices
06/14/2018
8" SCT f6.3 & Stellacam-3
120 sec
Arp Object
NGC / IC
Peculiarity
Constellation
Date
Telescope & Camera
Exposure
37
M77
Spiral:
Low SB companion on arm
Cetus
09/20/2017
8" SCT f10 & Stellacam-3
180 sec
Arp Object
NGC / IC
Peculiarity
Constellation
Date
Telescope & Camera
Exposure
38
NGC6412
Spiral:
Low SB companion on arm
Draco
08/25/2014
8" SCT f10 & Stellacam-3 with .5x reducer
60 sec
Arp Object
NGC / IC
Peculiarity
Constellation
Date
Telescope & Camera
Exposure
42
NGC5829 & IC4526
Spiral:
Low SB companion on arm
Bootes
08/25/2014
8" SCT f10 & Stellacam-3 with .5x reducer
60 sec
Arp Object
NGC / IC
Peculiarity
Constellation
Date
Telescope & Camera
Exposure
46
UGC12665 & 12667
Spiral:
Low SB companion on arm
Pegasus
09/202017
8" SCT f10 & Stellacam-3
180 sec
Arp Object
NGC / IC
Peculiarity
Constellation
Date
Telescope & Camera
Exposure
47
MGC33814
Spiral:
Low SB companion on arm
Bootes
06/15/2018
8" SCT f6.3 & Stellacam-3
120 sec
Arp Object
NGC / IC
Peculiarity
Constellation
Date
Telescope & Camera
Exposure
50
IC1520
Spiral:
small High SB companion on arm
Cetus
10/06/2018
8" SCT f6.3 & Stellacam-3
120 sec
Arp Object
NGC / IC
Peculiarity
Constellation
Date
Telescope & Camera
Exposure
51
MGC-2-1-24
Spiral:
small High SB companion on arm
Cetus
09/19/2014
8" SCT f10 & Stellacam-3 with .5x reducer
50 sec
Arp Object
NGC / IC
Peculiarity
Constellation
Date
Telescope & Camera
Exposure
54
PGC9107 & MGC177
Spiral:
small High SB companion on arm
Cetus
09/20/2017
8" SCT f10 & Stellacam-3
180 sec
Arp Object
NGC / IC
Peculiarity
Constellation
Date
Telescope & Camera
Exposure
56
UGC1432
Spiral:
small High SB companion on arm
Aries
09/22/2017
8" SCT f6.3 & Stellacam-3
180 sec
Arp Object
NGC / IC
Peculiarity
Constellation
Date
Telescope & Camera
Exposure
59
NGC341
Spiral:
small High SB companion on arm
Cetus
09/02/2016
8" SCT f6.3 & Stellacam-3
120 sec
Arp Object
NGC / IC
Peculiarity
Constellation
Date
Telescope & Camera
Exposure
64
UGC9503A & 9503B
Spiral:
small High SB companion on arm
Bootes
06/15/2018
8" SCT f6.3 & Stellacam-3
120 sec
Arp Object
NGC / IC
Peculiarity
Constellation
Date
Telescope & Camera
Exposure
65
NGC91 & 93
Spiral:
small High SB companion on arm
Andromeda
09/19/2014
8" SCT f10 & Stellacam-3 with .5x reducer
50 sec
Arp Object
NGC / IC
Peculiarity
Constellation
Date
Telescope & Camera
Exposure
66
UGC10770
Spiral:
small High SB companion on arm
Draco
08/06/2016
8" SCT f6.3 & Stellacam-3
180 sec
Arp Object
NGC / IC
Peculiarity
Constellation
Date
Telescope & Camera
Exposure
68
NGC7757
Spiral:
small High SB companion on arm
Pisces
09/25/2014
8" SCT f10 & Stellacam-3 with .5x reducer
60 sec
Arp Object
NGC / IC
Peculiarity
Constellation
Date
Telescope & Camera
Exposure
69
NGC5579
Spiral:
small High SB companion on arm
Bootes
06/14/2018
8" SCT f6.3 & Stellacam-3
120 sec
Arp Object
NGC / IC
Peculiarity
Constellation
Date
Telescope & Camera
Exposure
71
NGC6045
Spiral:
Small High SB companion on arm
Hercules
06/14/2018
8" SCT f6.3 & Stellacam-3
180 sec
Arp Object
NGC / IC
Peculiarity
Constellation
Date
Telescope & Camera
Exposure
72
NGC5994 & 5996
Spiral:
Small High SB companion on arm
Serpens
08/25/2014
8" SCT f10 & Stellacam-3 with .5x reducer
60 sec
Arp Object
NGC / IC
Peculiarity
Constellation
Date
Telescope & Camera
Exposure
73
IC1222
Spiral:
Small High SB companion on arm
Hercules
06/03/2016
8" SCT f6.3 & Stellacam-3
120 sec
Arp Object
NGC / IC
Peculiarity
Constellation
Date
Telescope & Camera
Exposure
74
UGC1626
Spiral:
Small High SB companion on arm
Andromeda
09/26/2014
8" SCT f10 & Stellacam-3 with .5x reducer
60 sec
Arp Object
NGC / IC
Peculiarity
Constellation
Date
Telescope & Camera
Exposure
76
M90
Spiral:
Small High SB companion on arm
Virgo
06/14/2018
8" SCT f6.3 & Stellacam-3
180 sec
Arp Object
NGC / IC
Peculiarity
Constellation
Date
Telescope & Camera
Exposure
78
NGC770 & 772
Spiral:
Small High SB companion on arm
Aries
09/22/2017
8" SCT f6.3 & Stellacam-3
180 sec
Arp Object
NGC / IC
Peculiarity
Constellation
Date
Telescope & Camera
Exposure
81
NGC6621 & 6622
Spiral:
large high SB companion on arm
Draco
08/25/2014
8" SCT f10 & Stellacam-3 with .5x reducer
60 sec
Arp Object
NGC / IC
Peculiarity
Constellation
Date
Telescope & Camera
Exposure
84
NGC5394 & 5395
Spiral:
large High SB companion on arm
Canes Venatici
06/14/2018
8" SCT f6.3 & Stellacam-3
120 sec
Arp Object
NGC / IC
Peculiarity
Constellation
Date
Telescope & Camera
Exposure
85
NGC5194-5195 (M51)
Spiral:
large High SB companion on arm
Canes Venatici
05/31/2016
8" SCT f6.3 & Stellacam-3
120 sec
Arp Object
NGC / IC
Peculiarity
Constellation
Date
Telescope & Camera
Exposure
86
NGC7752 & 7753
Spiral:
large High SB companion on arm
Pegasus
08/24/2014
8" SCT f10 & Stellacam-3 with .5x reducer
60 sec
Arp Object
NGC / IC
Peculiarity
Constellation
Date
Telescope & Camera
Exposure
91
NGC5953 & 5954
Spiral:
Large High SB companion on arm
Serpens
08/25/2014
8" SCT f10 & Stellacam-3 with .5x reducer
60 sec
Arp Object
NGC / IC
Peculiarity
Constellation
Date
Telescope & Camera
Exposure
92
NGC7603
Spiral:
ellipitical companion on arm
Pisces
09/25/2014
8" SCT f10 & Stellacam-3 with .5x reducer
60 sec
Arp Object
NGC / IC
Peculiarity
Constellation
Date
Telescope & Camera
Exposure
93
NGC7284 & 7285
Spiral:
Elliptical Companion on Arm
Piscis Austrinus
09/19/2014
8" SCT f10 & Stellacam-3 with .5x reducer
55 sec
Arp Object
NGC / IC
Peculiarity
Constellation
Date
Telescope & Camera
Exposure
95
IC4461 & 4462 & MGC53476
Spiral:
elliptical companion on arm
Bootes
06/15/2018
8" SCT f6.3 & Stellacam-3
120 sec
Arp Object
NGC / IC
Peculiarity
Constellation
Date
Telescope & Camera
Exposure
98
UGC1095 & MCG5466
Spiral:
elliptical companion on arm
Triangulum
09/22/2017
8" SCT f6.3 & Stellacam-3
180 sec
Arp Object
NGC / IC
Peculiarity
Constellation
Date
Telescope & Camera
Exposure
99
NGC7547, 49, 50
Spiral:
elliptical companion on arm
Pegasus
08/24/2014
8" SCT f10 & Stellacam-3 with .5x reducer
60 sec
Arp Object
NGC / IC
Peculiarity
Constellation
Date
Telescope & Camera
Exposure
101
UGC10164 & 10165
Spiral:
Elliptical companion on arm
Serpens
08/25/2014
8" SCT f10 & Stellacam-3 with .5x reducer
60 sec
Arp Object
NGC / IC
Peculiarity
Constellation
Date
Telescope & Camera
Exposure
102
UGC10814
Elliptical:
Connected to Spirals
Hercules
06/03/2016
8" SCT f6.3 & Stellacam-3
120 sec
Arp Object
NGC / IC
Peculiarity
Constellation
Date
Telescope & Camera
Exposure
103
MCG8313 and PGC59062 (Zwickys Triplet)
Elliptical
Connected to Spirals
Hercules
06/11/2018
8" SCT f6.3 & Stellacam-3
120 sec
Arp Object
NGC / IC
Peculiarity
Constellation
Date
Telescope & Camera
Exposure
110
MCG35810, 35811 & APMUKS
Spiral:
Repelling Spiral Arms
Pisces
10/06/2018
8" SCT f6.3 & Stellacam-3
120 sec
Arp Object
NGC / IC
Peculiarity
Constellation
Date
Telescope & Camera
Exposure
112
NGC7805 & 7806
Elliptical:
Repelling Spiral Arms
Pegasus
09/19/2014
8" SCT f10 & Stellacam-3 with .5x reducer
50 sec
Arp Object
NGC / IC
Peculiarity
Constellation
Date
Telescope & Camera
Exposure
113
NGC67, 67A, 68, 69, 70, 71, 72, 72A, & 74
Elliptical:
Close to and Perturbing Spirals
Andromeda
8" SCT f10 & Stellacam-3 with .5x reducer
50 sec
Arp Object
NGC / IC
Peculiarity
Constellation
Date
Telescope & Camera
Exposure
116
M60 & NGC4647
Elliptical:
Close to and Perturbing Spirals
Virgo
06/14/2018
8" SCT f6.3 & Stellacam-3
120 sec
Arp Object
NGC / IC
Peculiarity
Constellation
Date
Telescope & Camera
Exposure
118
NGC1143 & 1144
Elliptical:
Close to and Perturbing Spirals
Cetus
09/20/2017
8" SCT f10 & Stellacam-3
180 sec
Arp Object
NGC / IC
Peculiarity
Constellation
Date
Telescope & Camera
Exposure
120
NGC4435 & 4438
Elliptical:
Close to and Perturbing Spirals
Virgo
06/14/2018
8" SCT f6.3 & Stellacam-3
120 sec
Arp Object
NGC / IC
Peculiarity
Constellation
Date
Telescope & Camera
Exposure
122
NGC6040A & 6040B
Elliptical:
Close to and Perturbing Spirals
Hercules
06/14/2018
8" SCT f6.3 & Stellacam-3
180 sec
Arp Object
NGC / IC
Peculiarity
Constellation
Date
Telescope & Camera
Exposure
124
NGC6361
Elliptical:
Close to and Perturbing Spirals
Draco
08/06/2016
8" SCT f6.3 & Stellacam-3
180 sec
Arp Object
NGC / IC
Peculiarity
Constellation
Date
Telescope & Camera
Exposure
127
NGC191 & IC1563
Elliptical:
Close to and Perturbing Spirals
Cetus
09/02/2016
8" SCT f6.3 & Stellacam-3
120 sec
Arp Object
NGC / IC
Peculiarity
Constellation
Date
Telescope & Camera
Exposure
130
IC5378
Elliptical:
Close to and Perturbing Spirals
Pegasus
09/20/2017
8" SCT f10 & Stellacam-3
xx sec
Arp Object
NGC / IC
Peculiarity
Constellation
Date
Telescope & Camera
Exposure
134
M49 & NGC4467
Elliptical:
with Nearby Fragments
Virgo
06/15/2018
8" SCT f6.3 & Stellacam-3
120 sec
Arp Object
NGC / IC
Peculiarity
Constellation
Date
Telescope & Camera
Exposure
135
NGC1023
Elliptical:
with Nearby Fragments
Perseus
09/26/2014
8" SCT f10 & Stellacam-3 with .5x reducer
50 sec
Arp Object
NGC / IC
Peculiarity
Constellation
Date
Telescope & Camera
Exposure
140
NGC274 & 275
Elliptical:
Material emanating from elliptical
Cetus
09/02/2016
8" SCT f6.3 & Stellacam-3
120 sec
Arp Object
NGC / IC
Peculiarity
Constellation
Date
Telescope & Camera
Exposure
144
NGC7828 & 7829
Elliptical:
Material emanating from elliptical
Cetus
09/19/2014
8" SCT f10 & Stellacam-3 with .5x reducer
50 sec
Arp Object
NGC / IC
Peculiarity
Constellation
Date
Telescope & Camera
Exposure
145
UGC1840
Elliptical:
Material emanating from elliptical
Andromeda
09/22/2017
8" SCT f6.3 & Stellacam-3
180 sec
Arp Object
NGC / IC
Peculiarity
Constellation
Date
Telescope & Camera
Exposure
146
PGC509 & 510
Galaxies:
Associated Rings
Cetus
10/06/2018
8" SCT f6.3 & Stellacam-3
120 sec
Arp Object
NGC / IC
Peculiarity
Constellation
Date
Telescope & Camera
Exposure
150
NGC7609, PGC71077, MCG15946 & 15948
Galaxies:
With Jets
Pegasus
10/06/2018
8" SCT f6.3 & Stellacam-3
120 sec
Arp Object
NGC / IC
Peculiarity
Constellation
Date
Telescope & Camera
Exposure
152
M87
Galaxies:
with Jets
Virgo
06/11/2018
8" SCT f6.3 & Stellacam-3
60 sec
Arp Object
NGC / IC
Peculiarity
Constellation
Date
Telescope & Camera
Exposure
153
NGC5128
"Centaurus A"
Galaxies:
Distrubed with Interior Absorption
Centaurus
05/18/2017
8" SCT f6.3 & Stellacam-3
45 sec
Arp Object
NGC / IC
Peculiarity
Constellation
Date
Telescope & Camera
Exposure
157
NGC520
Galaxies:
Distrubed with Interior Absorption
Cetus
09/02/2016
8" SCT f6.3 & Stellacam-3
120 sec
Arp Object
NGC / IC
Peculiarity
Constellation
Date
Telescope & Camera
Exposure
158
NGC523
Galaxies:
Distrubed with Interior Absorption
Andromeda
09/22/2017
8" SCT f6.3 & Stellacam-3
180 sec
Arp Object
NGC / IC
Peculiarity
Constellation
Date
Telescope & Camera
Exposure
166
NGC750 & 751
Galaxies:
Diffuse Filaments
Triangulum
09/26/2014
8" SCT f10 & Stellacam-3 with .5x reducer
50 sec
Arp Object
NGC / IC
Peculiarity
Constellation
Date
Telescope & Camera
Exposure
168
M32
Galaxies:
Diffuse counter-tails
Andromeda
09/20/2017
8" SCT f10 & Stellacam-3
180 sec
Arp Object
NGC / IC
Peculiarity
Constellation
Date
Telescope & Camera
Exposure
169
NGC7236 & 7237
Galaxies:
Diffuse counter-tails
Pegasus
08/24/2014
8" SCT f10 & Stellacam-3 with .5x reducer
60 sec
Arp Object
NGC / IC
Peculiarity
Constellation
Date
Telescope & Camera
Exposure
170
NGC7578A, B & C
Galaxies:
Diffuse counter-tails
Pegasus
09/19/2014
8" SCT f10 & Stellacam-3 with .5x reducer
50 sec
Arp Object
NGC / IC
Peculiarity
Constellation
Date
Telescope & Camera
Exposure
182
NGC7674, 7675, PGC71507, MCG15981
Galaxies:
Narrow filaments
Pegasus
10/06/2018
8" SCT f6.3 & Stellacam-3
120 sec
Arp Object
NGC / IC
Peculiarity
Constellation
Date
Telescope & Camera
Exposure
184
NGC1961
Galaxies:
Narrow filaments
Camelopardalis
08/24/2014
8" SCT f10 & Stellacam-3 with .5x reducer
60 sec
Arp Object
NGC / IC
Peculiarity
Constellation
Date
Telescope & Camera
Exposure
185
NGC6217
Galaxies:
Narrow filaments
Ursa Minor
08/25/2014
8" SCT f10 & Stellacam-3 with .5x reducer
60 sec
Arp Object
NGC / IC
Peculiarity
Constellation
Date
Telescope & Camera
Exposure
188
UGC10214
Galaxies:
Narrow filaments
Draco
08/06/2016
8" SCT f6.3 & Stellacam-3
180 sec
Arp Object
NGC / IC
Peculiarity
Constellation
Date
Telescope & Camera
Exposure
190
UGC2320
Galaxies:
Narrow filaments
Aries
09/22/2017
8" SCT f6.3 & Stellacam-3
180 sec
Arp Object
NGC / IC
Peculiarity
Constellation
Date
Telescope & Camera
Exposure
200
NGC1134
Spiral:
Material Ejected from Nucleus
Aries
09/26/2014
8" SCT f10 & Stellacam-3 with .5x reducer
50 sec
| Arp Object | NGC / IC | Peculiarity | Constellation | Date | Telescope & Camera | Exposure |
| --- | --- | --- | --- | --- | --- | --- |
| 210 | NGC1569 | Irregularities, Absorption, and Resolution | Camelopardalis | 08/24/2014 | 8" SCT f10 & Stellacam-3 with .5x reducer | 60 sec |
| Arp Object | NGC / IC | Peculiarity | Constellation | Date | Telescope & Camera | Exposure |
| --- | --- | --- | --- | --- | --- | --- |
| 212 | NGC7625 | Irregularities, Absorption, and Resolution | Pegasus | 08/24/2014 | 8" SCT f10 & Stellacam-3 with .5x reducer | 60 sec |
| Arp Object | NGC / IC | Peculiarity | Constellation | Date | Telescope & Camera | Exposure |
| --- | --- | --- | --- | --- | --- | --- |
| 213 | IC356 | Irregularities, Absorption, and Resolution | Camelopardalis | 08/24/2014 | 8" SCT f10 & Stellacam-3 with .5x reducer | 60 sec |
Arp Object
NGC / IC
Peculiarity
Constellation
Date
Telescope & Camera
Exposure
216
NGC7679 & 7682
Galaxies:
Adjacent Loops
Pisces
09/25/2014
8" SCT f10 & Stellacam-3 with .5x reducer
60 sec
Arp Object
NGC / IC
Peculiarity
Constellation
Date
Telescope & Camera
Exposure
222
NGC7727
Spiral:
Amorphous Spiral Arms
Pisces
09/25/2014
8" SCT f10 & Stellacam-3 with .5x reducer
50 sec
Arp Object
NGC / IC
Peculiarity
Constellation
Date
Telescope & Camera
Exposure
223
NGC7585
Spiral:
Amorphous Spiral Arms
Pisces
09/25/2014
8" SCT f10 & Stellacam-3 with .5x reducer
50 sec
Arp Object
NGC / IC
Peculiarity
Constellation
Date
Telescope & Camera
Exposure
226
NGC7252
Galaxies:
Amorphous Spiral arms
Piscis Austrinus
09/19/2014
8" SCT f10 & Stellacam-3 with .5x reducer
50 sec
Arp Object
NGC / IC
Peculiarity
Constellation
Date
Telescope & Camera
Exposure
227
NGC470 & 474
Galaxies:
Concentric Ring
Cetus
09/02/2016
8" SCT f6.3 & Stellacam-3
120 sec
Arp Object
NGC / IC
Peculiarity
Constellation
Date
Telescope & Camera
Exposure
235
NGC14
Galaxies:
Appearance of Fission
Pegasus
09/192014
8" SCT f10 & Stellacam-3 with .5x reducer
50 sec
Arp Object
NGC / IC
Peculiarity
Constellation
Date
Telescope & Camera
Exposure
241
UGC9425
Galaxies:
Appearance of Fission
Bootes
08/25/2014
8" SCT f10 & Stellacam-3 with .5x reducer
60 sec
Arp Object
NGC / IC
Peculiarity
Constellation
Date
Telescope & Camera
Exposure
242
NGC4676A & 4676B
Galaxies:
Appearance of Fission
Coma Berenices
06/14/2018
8" SCT f6.3 & Stellacam-3
120 sec
Arp Object
NGC / IC
Peculiarity
Constellation
Date
Telescope & Camera
Exposure
244
NGC4038 & 4039
Galaxies:
Appearance of Fission
Corvus
06/15/2018
8" SCT f6.3 & Stellacam-3
120 sec
Arp Object
NGC / IC
Peculiarity
Constellation
Date
Telescope & Camera
Exposure
246
NGC7837 & 7838
Galaxies:
Appearance of Fission
Pisces
09/26/2014
8" SCT f10 & Stellacam-3 with .5x reducer
50 sec
Arp Object
NGC / IC
Peculiarity
Constellation
Date
Telescope & Camera
Exposure
249
UGC12891
Galaxies:
Appearance of Fission
Pegasus
09/20/2017
8" SCT f10 & Stellacam-3
180 sec
Arp Object
NGC / IC
Peculiarity
Constellation
Date
Telescope & Camera
Exposure
254
NGC5917, MCG1393
Galaxies:
Appearance of Fission
Libra
06/15/2018
8" SCT f6.3 & Stellacam-3
120 sec
Arp Object
NGC / IC
Peculiarity
Constellation
Date
Telescope & Camera
Exposure
256
MCG2151, 2152 & APMUKS
Galaxies:
Appearance of Fission
Cetus
10/06/2018
8" SCT f6.3 & Stellacam-3
120 sec
Arp Object
NGC / IC
Peculiarity
Constellation
Date
Telescope & Camera
Exposure
258
UGC2140
Galaxies:
Irregular Clumps
Aries
09/22/2017
8" SCT f6.3 & Stellacam-3
180 sec
Arp Object
NGC / IC
Peculiarity
Constellation
Date
Telescope & Camera
Exposure
262
UGC12856
Galaxies:
Irregular Clumps
Pegasus
09/20/2017
8" SCT f10 & Stellacam-3
180 sec
Arp Object
NGC / IC
Peculiarity
Constellation
Date
Telescope & Camera
Exposure
271
NGC5426 & 5427
Galaxies:
With Connected Arms
Virgo
06/15/2018
8" SCT f6.3 & Stellacam-3
120 sec
Arp Object
NGC / IC
Peculiarity
Constellation
Date
Telescope & Camera
Exposure
272
NGC6050
Galaxies:
With Connected Arms
Hercules
06/14/2018
8" SCT f6.3 & Stellacam-3
180 sec
Arp Object
NGC / IC
Peculiarity
Constellation
Date
Telescope & Camera
Exposure
273
UGC1810-1813
Galaxies:
With Connected Arms
Andromeda
09/22/2017
8" SCT f6.3 & Stellacam-3
180 sec
Arp Object
NGC / IC
Peculiarity
Constellation
Date
Telescope & Camera
Exposure
276
NGC935 & IC1801
Galaxies:
Interacting double galaxies
Aries
09/22/2017
8" SCT f6.3 & Stellacam-3
180 sec
Arp Object
NGC / IC
Peculiarity
Constellation
Date
Telescope & Camera
Exposure
278
NGC7253A & 7253B
Galaxies:
Interacting double galaxies
Pegasus
08/24/2014
8" SCT f10 & Stellacam-3 with .5x reducer
60 sec
Arp Object
NGC / IC
Peculiarity
Constellation
Date
Telescope & Camera
Exposure
281
NGC4627 & 4631
Galaxies:
Double galaxies with infall and attraction
Canes Venatici
06/14/2018
8" SCT f6.3 & Stellacam-3
120 sec
Arp Object
NGC / IC
Peculiarity
Constellation
Date
Telescope & Camera
Exposure
282
NGC169 & IC1559
Galaxies:
Double galaxies with infall and attraction
Andromeda
08/24/2014
8" SCT f10 & Stellacam-3 with .5x reducer
60 sec
Arp Object
NGC / IC
Peculiarity
Constellation
Date
Telescope & Camera
Exposure
284
NGC7714 & 7715
Galaxies:
Double galaxies with infall and attraction
Pisces
09/22/2017
8" SCT f6.3 & Stellacam-3
180 sec
Arp Object
NGC / IC
Peculiarity
Constellation
Date
Telescope & Camera
Exposure
286
NGC5560,5566, 5569
Galaxies:
Double galaxies with infall and attraction
Virgo
06115/2018
8" SCT f6.3 & Stellacam-3
120 sec
Arp Object
NGC / IC
Peculiarity
Constellation
Date
Telescope & Camera
Exposure
290
IC195 & 196
Galaxies:
Double galaxies with wind effects
Aries
09/22/2017
8" SCT f6.3 & Stellacam-3
180 sec
Arp Object
NGC / IC
Peculiarity
Constellation
Date
Telescope & Camera
Exposure
293
NGC6285 & 6286
Galaxies:
Double galaxies with wind effects
Draco
08/06/2016
8" SCT f6.3 & Stellacam-3
180 sec
Arp Object
NGC / IC
Peculiarity
Constellation
Date
Telescope & Camera
Exposure
295
MGC1-60-21 & 22
Galaxies:
Double galaxies with long filaments
Aquarius
09/26/2014
8" SCT f10 & Stellacam-3 with .5x reducer
50 sec
Arp Object
NGC / IC
Peculiarity
Constellation
Date
Telescope & Camera
Exposure
297
NGC5752,53,54 & 55
Galaxies:
Double galaxies with long filaments
Bootes
08/25/2014
8" SCT f10 & Stellacam-3 with .5x reducer
60 sec
Arp Object
NGC / IC
Peculiarity
Constellation
Date
Telescope & Camera
Exposure
298
NGC7469 & IC5283
Galaxies:
Double galaxies
Pegasus
09/26/2014
8" SCT f10 & Stellacam-3 with .5x reducer
50 sec
Arp Object
NGC / IC
Peculiarity
Constellation
Date
Telescope & Camera
Exposure
314
MGC1-58-9 thru 11
Galaxies:
Galaxy Group
Aquarius
09/26/2014
8" SCT f10 & Stellacam-3 with .5x reducer
50 sec
Arp Object
NGC / IC
Peculiarity
Constellation
Date
Telescope & Camera
Exposure
319
NGC7317, 18A, 18B, 19, 20 (Stephan's Quintet)
Galaxies:
Galaxy Group
Pegasus
08/24/2014
8" SCT f10 & Stellacam-3 with .5x reducer
60 sec
Arp Object
NGC / IC
Peculiarity
Constellation
Date
Telescope & Camera
Exposure
323
NGC7783, 7783C, MCG06059, 06060 & APMUKS
Galaxies:
Galaxy Chain
Pisces
10/06/2018
8" SCT f6.3 & Stellacam-3
120 sec
Arp Object
NGC / IC
Peculiarity
Constellation
Date
Telescope & Camera
Exposure
325
MGC4-52-14
Galaxies:
Galaxy Chain
Aquarius
09/25/2014
8" SCT f10 & Stellacam-3 with .5x reducer
60 sec
Arp Object
NGC / IC
Peculiarity
Constellation
Date
Telescope & Camera
Exposure
333
NGC1024, 1028 & 1029
Galaxies:
Unique
Aries
09/22/2017
8" SCT f6.3 & Stellacam-3
180 sec
Arp Object
NGC / IC
Peculiarity
Constellation
Date
Telescope & Camera
Exposure
337
NGC3034 (M82)
Galaxies:
Unique
Ursa Major
06/15/2018
8" SCT f6.3 & Stellacam-3
120 sec
| Arp Object | NGC / IC | Peculiarity | Constellation | Date | Telescope & Camera | Exposure |
| --- | --- | --- | --- | --- | --- | --- |
| non-Arp | NGC4319 & Markarian205 | redshifted bridge | Draco | 06/14/2018 | 8" SCT f6.3 & Stellacam-3 | 180 sec |
---
Hope you enjoyed the visit. Come again soon!
Larry McHenry, Pittsburgh, PA. USA

Astronomical Webportal: